Hemp Skincare Products You Should Get Your Hands on This 2019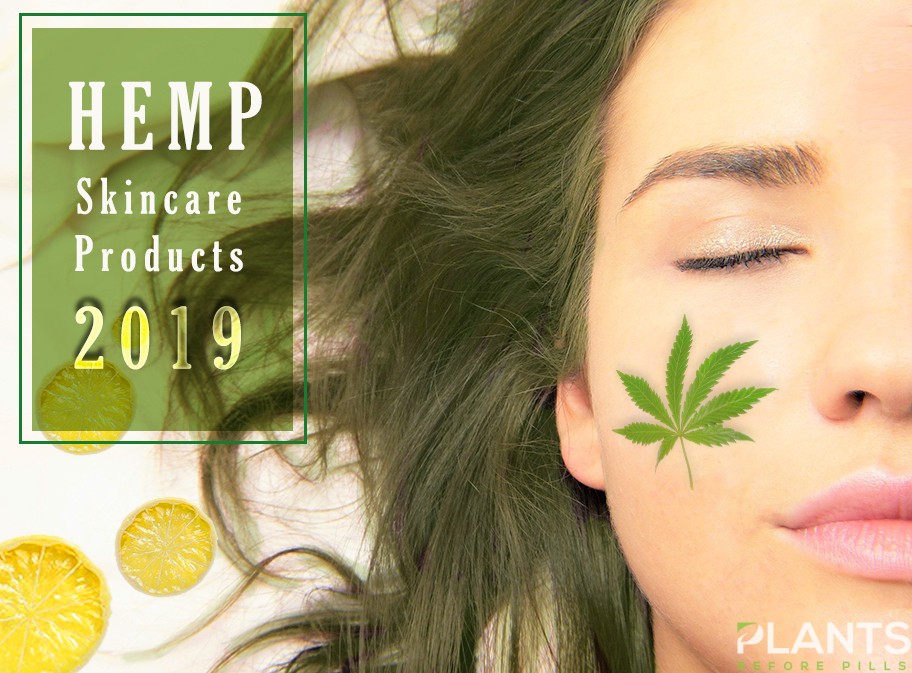 The new year is a time where you can make resolutions which you hope to fulfil. Aside from the perennial desire and promise to lose weight, many women (and men) are shifting their intentions towards other forms of self-care. One of these is taking care of their skin and making it look its best.
Following the boom of the Korean glass skin, more and more people have invested heavily in the skincare industry. After all, drinking eight glasses of water won't cut it, not when your skin has already been damaged by years of abuse. The allure of looking poreless and pristine from every angle has sparked curiosity within a variety of individuals from around the world.
Advantages of Using Hemp Skincare Products
Using hemp seed-based products has been the rage for the past couple of years. Until this day, this remarkable gem has been making waves in the beauty world. With numerous essential fatty acids such as omega 6 to omega 3, the very essence and oil of this seed can not only address dry, and rough patches, it can also improve blood circulation. Aside from soothing inflamed skin, it also has anti-aging properties which can help stop signs of aging!
To get with the trend and to keep looking younger, below are some hemp skincare products you might want to incorporate into your routine.
Cleanser – Krave Beauty Matcha Hemp Hydrating Cleanser
Start with a clean face by using Krave Beauty's cleanser. Since it's a hydrating cleanser, you won't need to worry about stripping your face's natural oils. This is perfect for individuals who have sensitive skin since it helps maintain the optimal pH level.
If you are into Korean cannabis skincare products, you might be familiar with the beauty influencer and YouTube guru Liah Yoo. Yoo's company, Krave Beauty seeks to highlight the use of natural ingredients that help people around the world look and feel their best. If you want to try a gentle cleanser from one of your favorite influencers, this product is a good place to start.
Toner – Andalou Naturals CannaCell Hydrating Toner
To bring back moisture into your skin and to help strip off remaining impurities on your face, using a hydrating toner is a must. Andalou Naturals' CannaCell line is the perfect mist of choice. Made with organic ingredients such as hemp stem cells, organic hemp seed oil, and other plant essential oils, a spritz of this will surely give you that much-needed glow.
Actives/Serum – Kiehl's Cannabis Sativa Seed Oil Herbal Concentrate
For skin that needs that boost of moisture, Kiehl's non-comedogenic facial oil is the answer you have been looking for. With hemp-derived cannabis sativa seed oil, their unique concoction seeks to bring your skin back to its best state. Not only does it help erase signs of blemishes, but it also reduces your skin's redness over time.
Moisturizer – Hemp360 Skin Repair Raw Lotion
To seal the moisture in, finish your routine with a light application of this lotion. Despite being packed in a small 6.8-ounce tub, you'll be happy to know that this contains over 25,000 antioxidants! This means that you can hydrate your skin and at the same time, protect it from free-radicals. Made from a variety of all-natural ingredients, this can help fight concerns like dermatitis, eczema, and psoriasis.
What are you waiting for? Jump on this trend and get your hands on these goodies today. These delightful hemp products will jumpstart your interest in the cannabis industry and the numerous benefits they offer.
CBD Skincare Products Worth Trying in 2021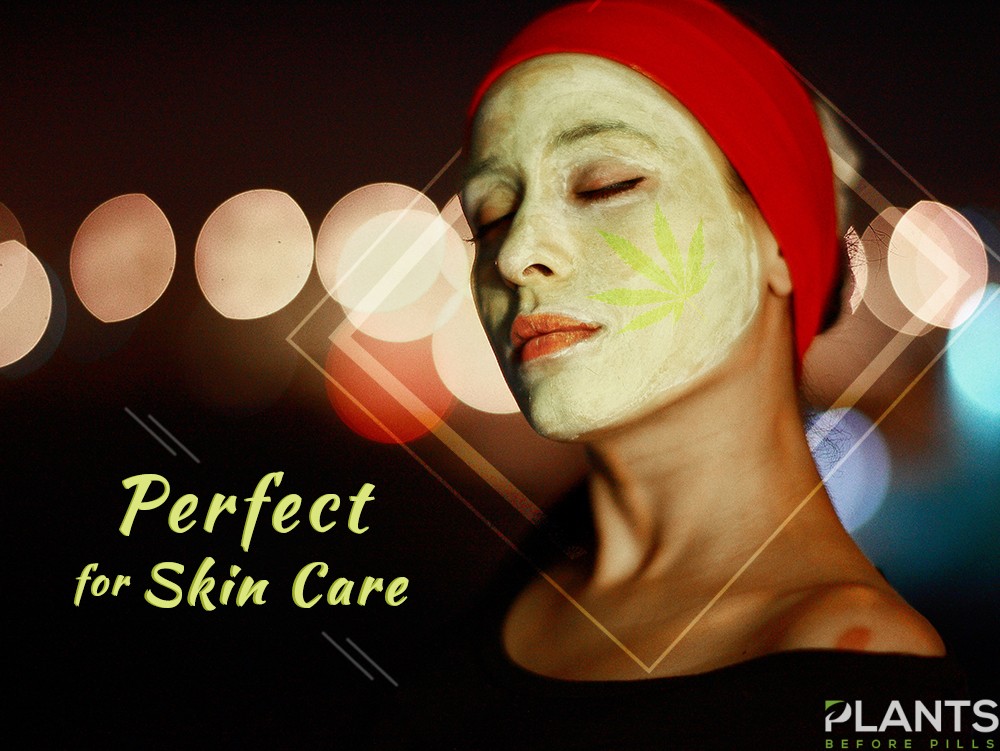 Anti-aging products are popular, and have been for a long time. In fact, people have been using them since ancient Egyptian times to help preserve their youth and live longer lives. Today's anti-aging products usually consist of creams or lotions that contain ingredients like retinol or collagen to help improve skin elasticity or reduce wrinkles. CBD oil is also used in these types of products as it can provide numerous health benefits including improving mood, reducing inflammation and pain, relieving stress and anxiety, boosting immunity, fighting cancer cells (and tumor growth), improving mental focus.
We have chosen the 5 CBD anti aging products below we think are the best, and what you can expect to get from them depending on your needs.
#5 Herbivore Botanicals Emerald CBD + Adaptogens Deep Moisture Glow Oil
Herbivore Botanicals has created a CBD-infused face oil that will leave skin feeling hydrated and glowing. It soothes, nourishes, and protects the skin while also helping to create a feeling of balance and vibrancy.
#4 Saint Jane Luxury Beauty Serum
Saint Jane Luxury Beauty Serum is a powerful serum that will help to rejuvenate and restore skin's natural beauty. It works with your body's own aging process by boosting the production of collagen, elastin, and other essential proteins.
#3 Cannuka Nourishing Body Cream
This is another popular CBD skincare product that is getting some attention as of late. Cannuka Nourishing Body Cream is designed to moisturize, heal and soothe the skin while also providing a natural anti-aging treatment.
#2 Kiehl's Cannabis Sativa Seed Oil Herbal Concentrate
Kiehl's Cannabis Sativa Seed Oil Concentrate does not have any THC, but it is a natural and powerful anti-aging solution that can be used to reduce wrinkles on the skin. This product will also help to minimize the appearance of other age spots as well.
#1 Azure Botanics Opulent Beauty Oil
This CBD oil formulation from Azure Botanics provides benefits including reducing inflammation, improving skin elasticity, reducing wrinkles, and fighting aging in general. It has all of the benefits mentioned above but also packs in a variety of other ingredients to help with the skin.
What is working for you?
What kind of CBD skin care regimen are you using to fight aging and what are the results so far?
Please share your favorites on our Facebook page!
How CBD skin cream can help you with your Eczema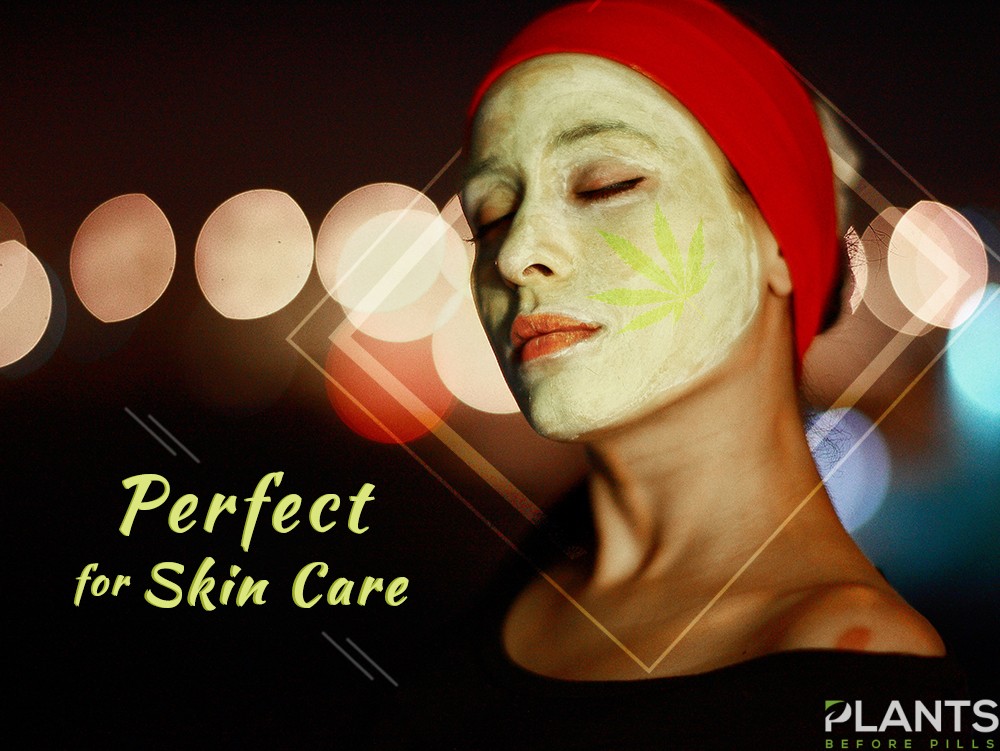 Have you or anyone you know ever experienced red, itchy, and inflamed patches of skin? If so, you may have eczema. Eczema, also referred to as atopic dermatitis, is a skin condition that is more common than you think!
These skin flares can cause painful and uncomfortable conditions for those who experience them. The discomfort can urge you to seek various lotions and creams all in the hopes that they will soothe the flare-ups and ease the pain, but at what cost?
If you have exhausted your search for skin creams, look no further for you have found your safe space and the best solution for your skincare needs!
Can CBD help treat eczema?
At this moment, there are few existing studies on the treatment of eczema using CBD, however, with time, more are coming forth confirming its benefits.
In a study conducted in 2019, participants with eczema applied a CBD-enriched ointment to flare-ups twice daily for three months.
The researchers concluded that CBD beauty products like CBD skin cream are safe and can be an effective alternative for combating inflammatory skin conditions such as eczema. This is of course considering the ointment lacks traces of THC, or tetrahydrocannabinol which also stems from the cannabis plant.
In another study conducted in 2020, participants collected data after applying CBD skin cream to their inflamed areas. The findings were that fifty percent of the participants reported that their eczema improved by more than sixty percent.
How to use CBD cream for eczema
Before applying the product to inflamed areas, check the directions for your product, and ensure you are following the steps correctly.
Some factors that may affect the product usage for your body include body weight, personal experience with CBD use, and the product's potency.
If you are testing out CBD beauty products for the first time, it is best to use a product with a low dosage of CBD to see how your body responds. With time, the potency used can be increased.
Other Benefits of CBD Skincare
While more research is needed, studies have found that CBD beauty is highly effective when used to treat psoriasis, acne, and inflamed areas of the skin. It helps to clear up problem areas and keeps existing clear skin healthy.
CBD can also help with soothing redness caused by rosacea, help regulate oil production and balance skin, and promote hydration to prevent skin dryness. Research has also found that CBD skincare neutralizes damage from free radicals and toxins from the environment. Therefore, leaving your skin healthy and glowing!
So What?
At this point, while there exists a limited amount of research supporting the use of CBD in skincare, the findings are consistent in each research study. CBD can be used for many topical treatments for many skincare needs including skin inflammation caused by eczema. By adding high-quality CBD to your daily skincare routine, you are sure to see improvements not only in eczema but other skin problems as well. Thus, now the question remains: What are you waiting for?
CBD Beauty Products to Help Treat Maskne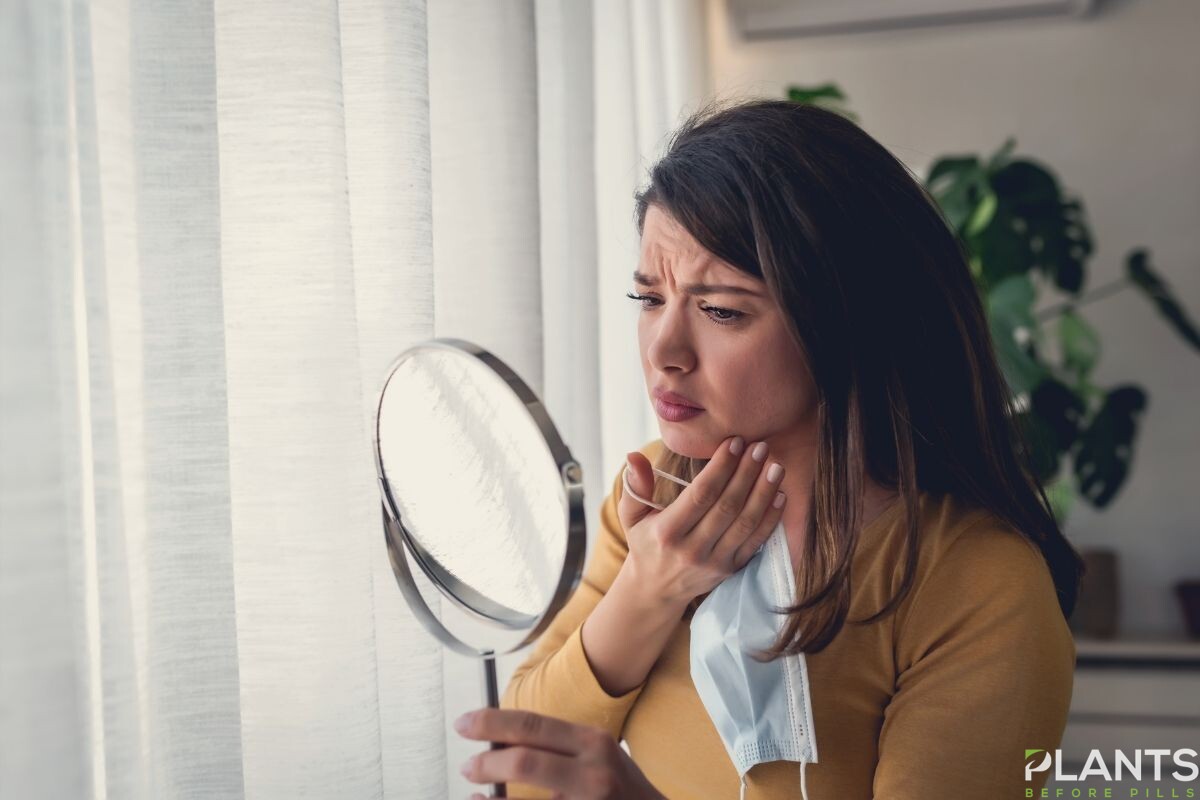 The pandemic, the global health crisis, and the lockdowns have taken quite a toll on individuals around the world, especially on their physical and mental health. After all, battling and navigating a pandemic and a global health crisis is no joke, what with numerous protocols and restrictions in place. One of these is being required to wear face coverings to protect ourselves and other people.
While wearing masks and face shields are undoubtedly necessary, this has opened up a whole new concern for many individuals – maskne. However trivial it may seem, experiencing a surge in maskne and inflammation causes individuals to lose some of their confidence.
Given the widespread phenomenon, numerous people are seeking ways to address their skin concern. This is where CBD beauty products enter. With its inflammatory and antibacterial properties, this is touted as a miracle worker by many users.
Defining Maskne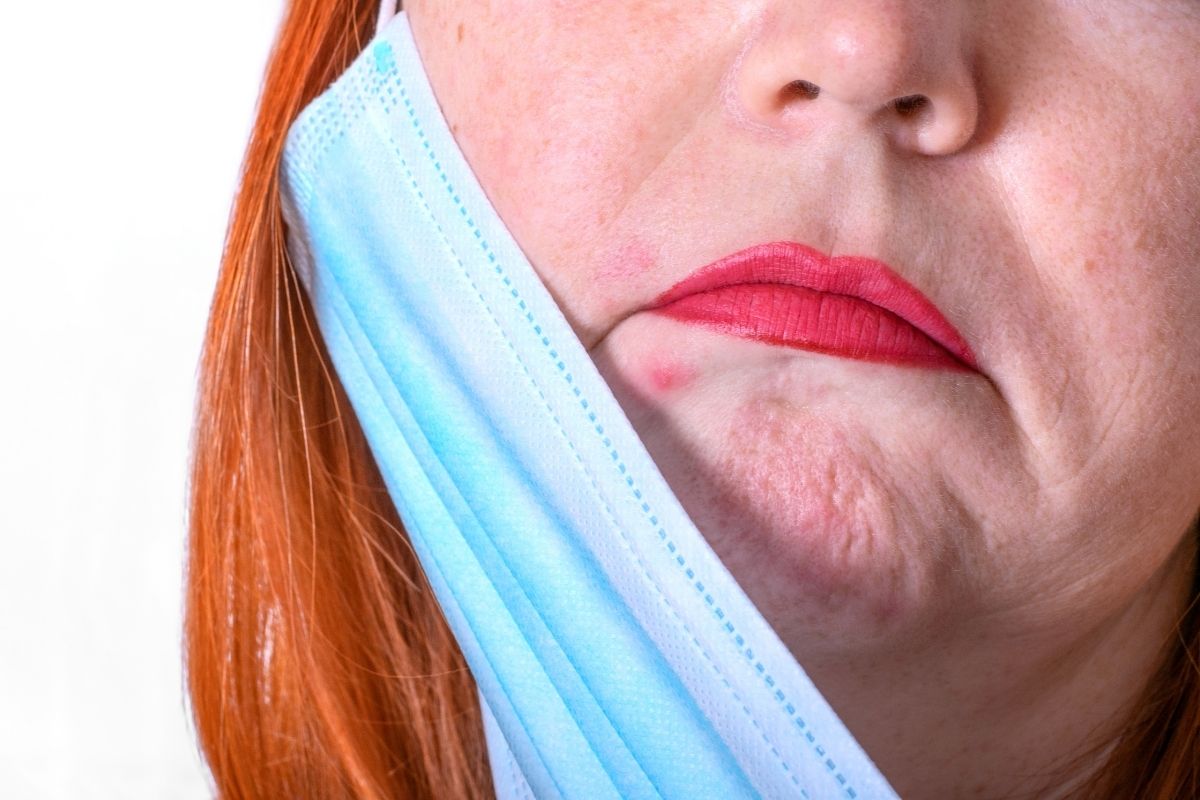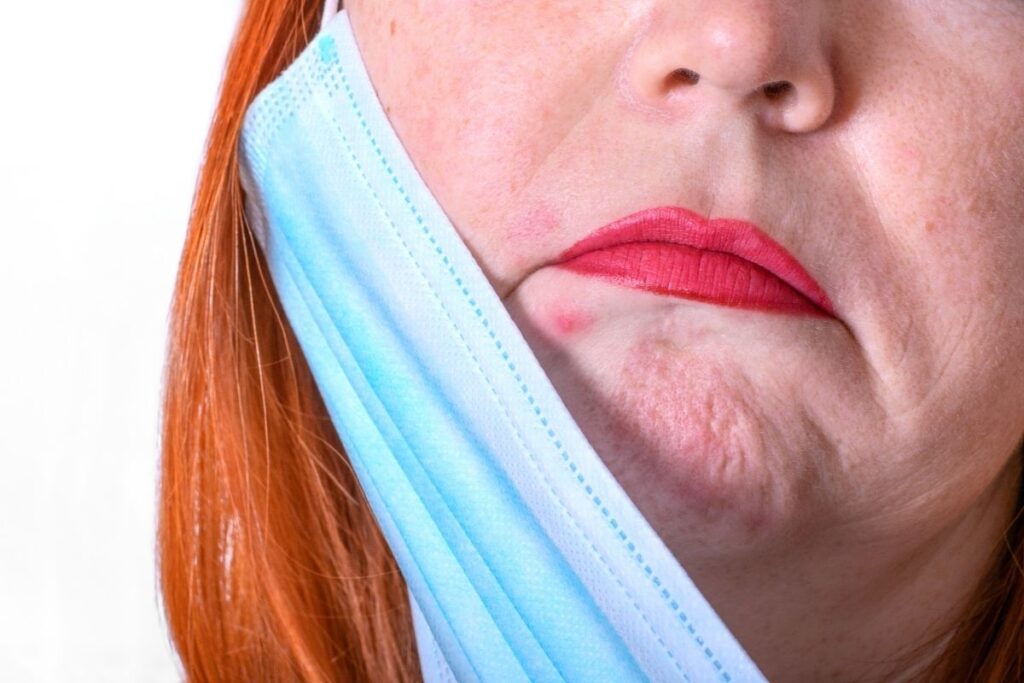 Maskne is short for 'mask acne.' From its name alone, this type of acne is derived from wearing a face mask for long periods of time. While this is new for many individuals, this is a regular occurrence for those working in the healthcare industry.
One of the main causes of maskne is skin friction and the lack of skin's exposure to air. The heat, sweat, and pressure on the skin can also lead to maskne. Besides acne, the skin on the face can also manifest different types of irritation, such as redness or bumpiness. This condition can be exacerbated with the continued blockage and humidity that your pores are being forced to contend with.
Treating Maskne with CBD
CBD skincare products, such as topicals, oils, and ointments, have been found particularly effective in battling maskne and other types of inflammation. This can be chalked up to the compound's anti-inflammatory and antimicrobial properties, making it ideal and beneficial in battling an array of skin issues such as acne, eczema, and even signs of aging.
CBD hemp oil can treat acne and inflammation by inhibiting the oil-producing cells. At the same time, this also helps lessen and normalize excessive oil production in the face and body. Because of its moisturizing and hydrating properties, it can also reduce or even prevent scarring and further inflammation of the skin. The good news is that it also prevents pain from being felt by the person, primarily due to its soothing effects and properties.
3 CBD Beauty Products to Help Treat Maskne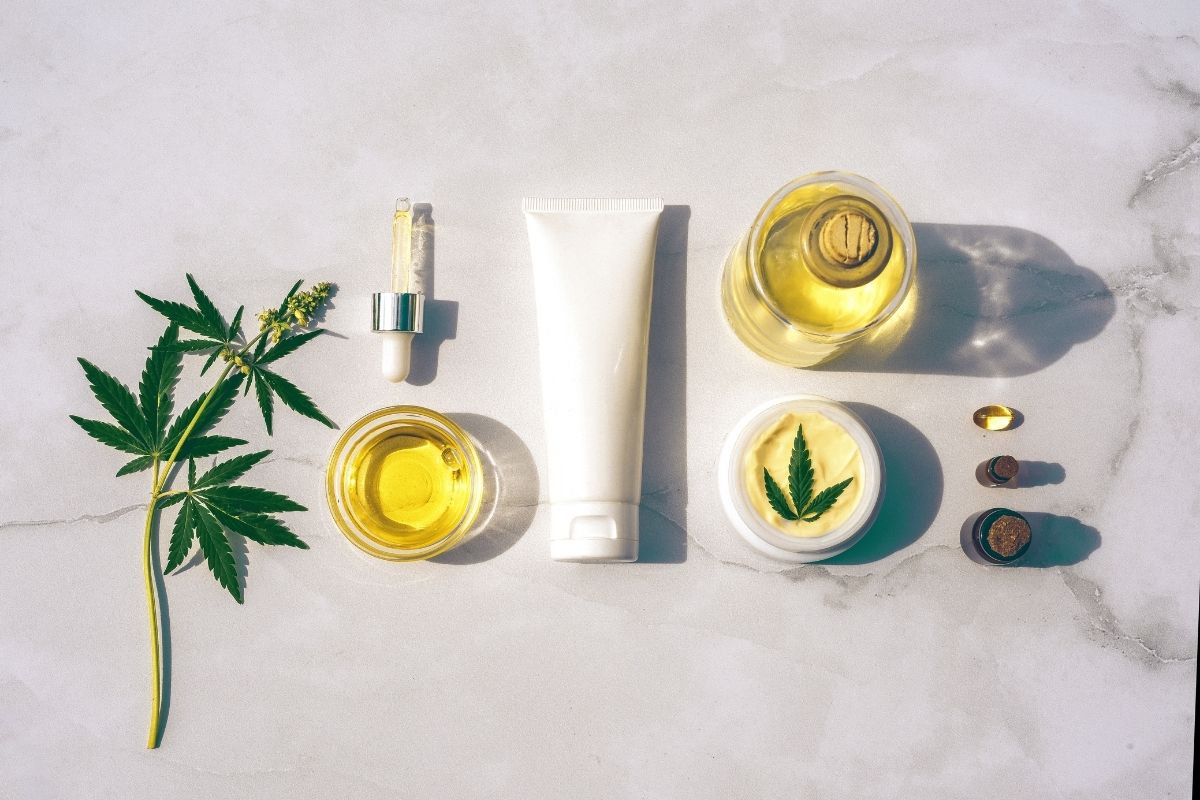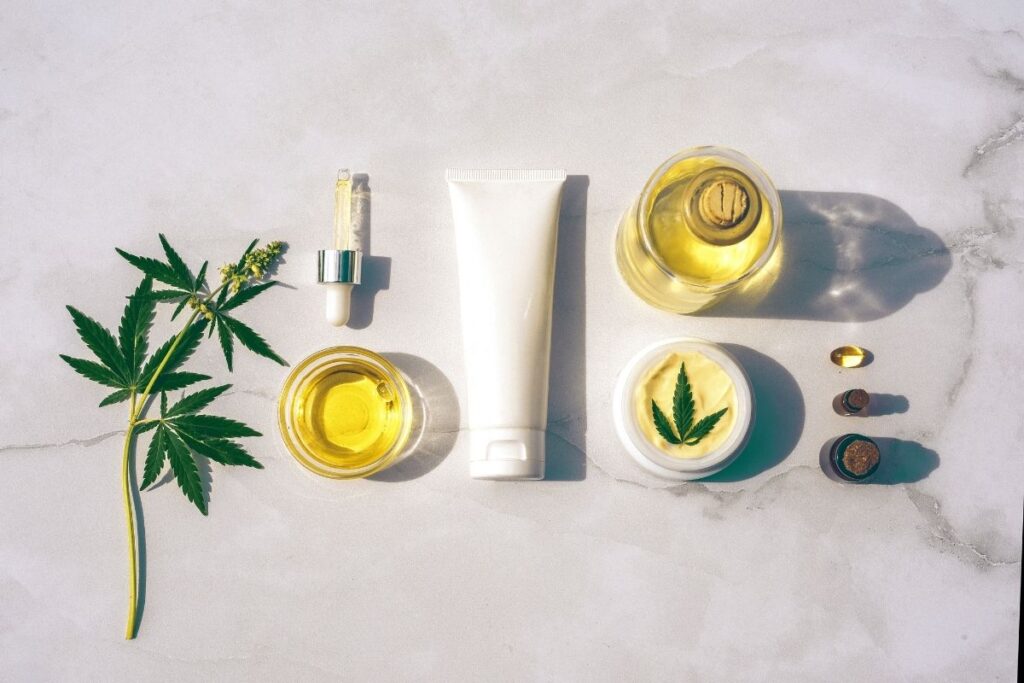 Given the effectiveness of CBD beauty products to help treat maskne, you may want to try out certain items in the market today. Below are some worthy contenders to add to your cart and help you battle those maskne away.
Vertly Glowing Face Serum
When it comes to potency and freshness, it seems that Vertly is synonymous with these two adjectives and rightly so. They are proud to bring potent CBD-infused products closer to people by combining the best ingredients on the market.
Apart from cannabidiol, this serum is made with 24 nutrient-filled botanicals such as calendula and caffeine, both of which are soothing and energizing at the same time. It also seeks to heighten antioxidant protection with various floral extracts.
Lily CBD Unforgettable CBD Aloe Vera Lotion
Another company that makes small batches of CBD products is Lily CBD. True to its name, this unforgettable lotion is designed to add not only a burst of hydration to the skin, but also a strong yet soothing moisturizing factor with its array of oils.
Besides cannabidiol, one of the standout ingredients that work in conjunction with CBD oil is aloe vera. This is made to hydrate dry and parched skin and with its light, airy, and whipped texture, you might just enjoy adding this to your arsenal to keep the maskne at bay.
Last but certainly not least on this list is the essence toner from Kana. This K-beauty brand gives users the best of both worlds by bringing in clean and natural ingredients and the ingenuity of the industry to the market.
This essence not only gives an instant and refreshing dose of hydration, but it also ensures the skin is prepped to absorb other skincare additions. Combined with pink lotus, cannabidiol can drastically address the imperfections and while addressing inflammation from the root.
The Bottom Line
Treating maskne is now more accessible and convenient than ever with tons of cannabidiol-based options available on the market. With this, people suffering from inflammation and other similar skin conditions can finally get the best skin of their life.