Hemp Skincare Products You Should Get Your Hands on This 2019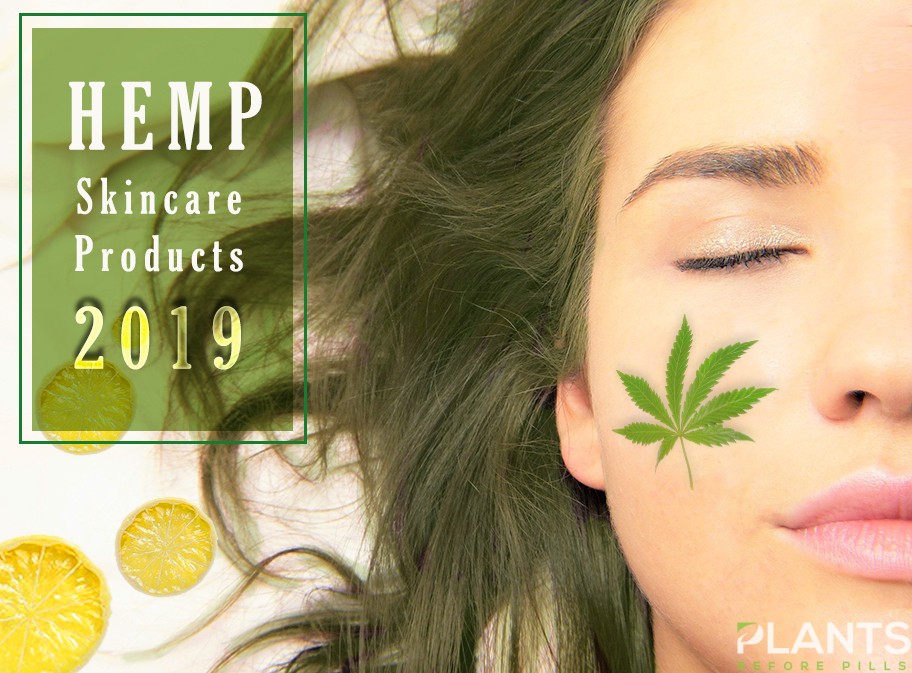 The new year is a time where you can make resolutions which you hope to fulfil. Aside from the perennial desire and promise to lose weight, many women (and men) are shifting their intentions towards other forms of self-care. One of these is taking care of their skin and making it look its best.
Following the boom of the Korean glass skin, more and more people have invested heavily in the skincare industry. After all, drinking eight glasses of water won't cut it, not when your skin has already been damaged by years of abuse. The allure of looking poreless and pristine from every angle has sparked curiosity within a variety of individuals from around the world.
Advantages of Using Hemp Skincare Products
Using hemp seed-based products has been the rage for the past couple of years. Until this day, this remarkable gem has been making waves in the beauty world. With numerous essential fatty acids such as omega 6 to omega 3, the very essence and oil of this seed can not only address dry, and rough patches, it can also improve blood circulation. Aside from soothing inflamed skin, it also has anti-aging properties which can help stop signs of aging!
To get with the trend and to keep looking younger, below are some hemp skincare products you might want to incorporate into your routine.
Cleanser – Krave Beauty Matcha Hemp Hydrating Cleanser
Start with a clean face by using Krave Beauty's cleanser. Since it's a hydrating cleanser, you won't need to worry about stripping your face's natural oils. This is perfect for individuals who have sensitive skin since it helps maintain the optimal pH level.
If you are into Korean cannabis skincare products, you might be familiar with the beauty influencer and YouTube guru Liah Yoo. Yoo's company, Krave Beauty seeks to highlight the use of natural ingredients that help people around the world look and feel their best. If you want to try a gentle cleanser from one of your favorite influencers, this product is a good place to start.
Toner – Andalou Naturals CannaCell Hydrating Toner
To bring back moisture into your skin and to help strip off remaining impurities on your face, using a hydrating toner is a must. Andalou Naturals' CannaCell line is the perfect mist of choice. Made with organic ingredients such as hemp stem cells, organic hemp seed oil, and other plant essential oils, a spritz of this will surely give you that much-needed glow.
Actives/Serum – Kiehl's Cannabis Sativa Seed Oil Herbal Concentrate
For skin that needs that boost of moisture, Kiehl's non-comedogenic facial oil is the answer you have been looking for. With hemp-derived cannabis sativa seed oil, their unique concoction seeks to bring your skin back to its best state. Not only does it help erase signs of blemishes, but it also reduces your skin's redness over time.
Moisturizer – Hemp360 Skin Repair Raw Lotion
To seal the moisture in, finish your routine with a light application of this lotion. Despite being packed in a small 6.8-ounce tub, you'll be happy to know that this contains over 25,000 antioxidants! This means that you can hydrate your skin and at the same time, protect it from free-radicals. Made from a variety of all-natural ingredients, this can help fight concerns like dermatitis, eczema, and psoriasis.
What are you waiting for? Jump on this trend and get your hands on these goodies today. These delightful hemp products will jumpstart your interest in the cannabis industry and the numerous benefits they offer.
5 CBD Products to Add to Your Self-care Kit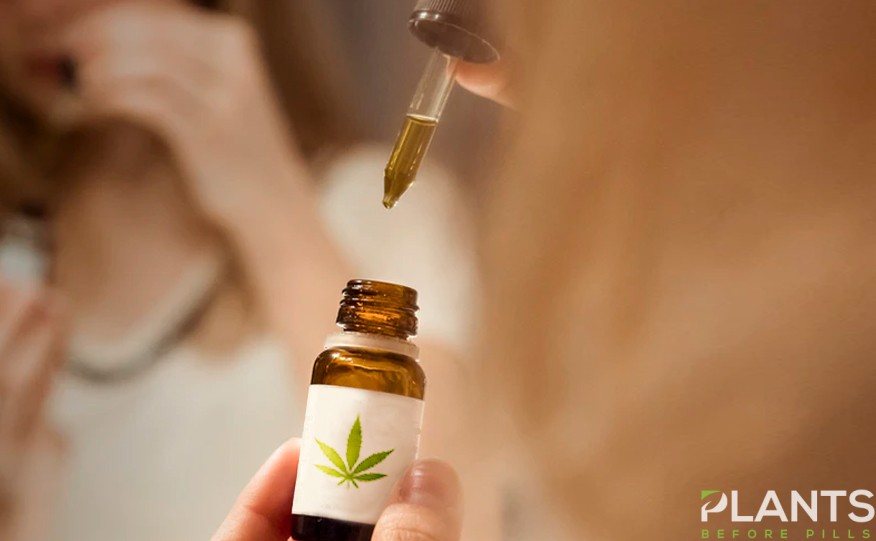 Eyeing to embrace yourself more this year? If you're on for a holistic self-care routine this 2020, turning to  CBD Self-Care Kit might be the answer you're looking for.
To date, as the industry continues to gain popularity and penetrate various markets, it is not surprising that many are keen on finding fresh new ways on how they can keep CBD on their day-to-day routines. If you're one among them, it's best to try to see for yourself how cannabidiol affects one's "me" time.
To help you with that, here is a quick rundown of the most promising CBD self-care products you should not miss to try this year.
 CBD Self-Care Kit to Check
What's a skincare without a toner? Whether you're dealing with an oily skin or an acne-prone face, turning to a fine, high-quality toner seems to do the trick. However, would you believe that there is much more to what your current toner could offer?
With the rise of CBD toner products in the market, customers are provided with the chance to maintain CBD in their day-to-day routine while keeping their skin smooth and glowing. Given cannabidiol's anti-inflammatory properties, CBD toners are now on the rise to promise consumers with a gentle yet effective CBD  skincare product that helps prevent breakouts and even redness.
To date, many alcohol-free toners especially formulated with high-quality CBD are available both online and in-store to provide people with yet another worthy product to add to their beauty empire.
Another CBD-infused product you might want to check out and add on your must-haves this year is the CBD mud mask. Sure, while premium mud masks already promise to remove dirt and dead skin while absorbing excess oil to help make skin healthier, adding CBD to the equation can boost its promises to the next level.
Similar to the case of toners, CBD mud masks are gaining popularity, especially for people with acne-prone skin as this product can help relieve pain, reduce inflammation, and minimize redness when applied on the skin.
Bath time is "me" time, and with CBD-infused bath bombs, you can now make your time at the tub even more relaxing and refreshing. Carrying cannabidiol's therapeutic promises, CBD bath bombs are the perfect tub sidekicks to experience a relaxing, energizing, and stimulating shower after a long, tiring day.
With the said product, you can now let your body soak into a velvety comfort and wash your weariness away before going for good night sleep.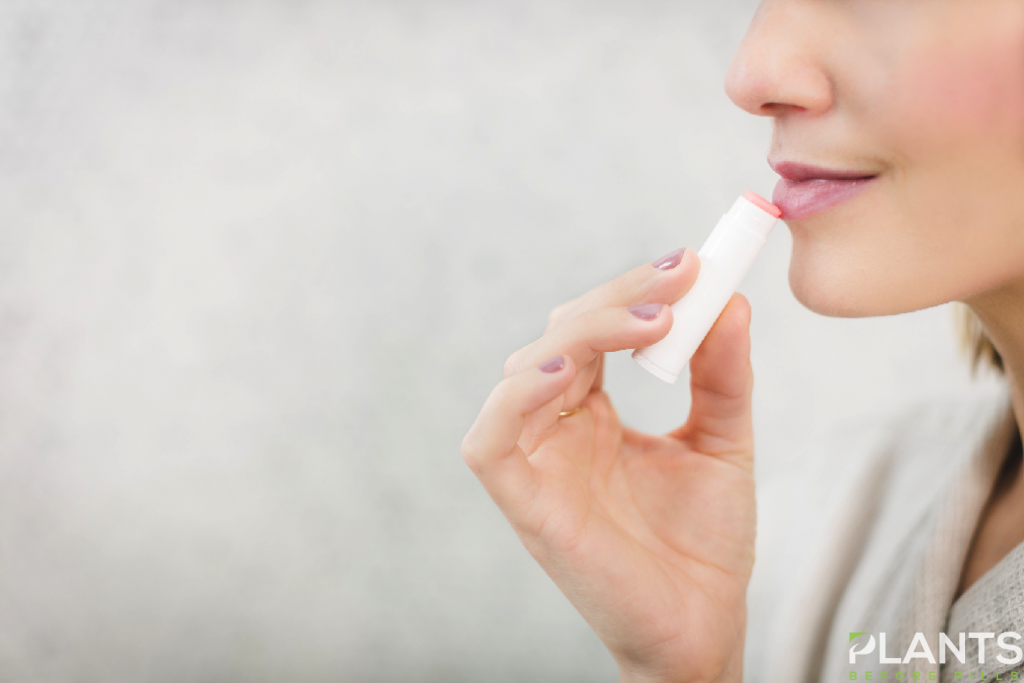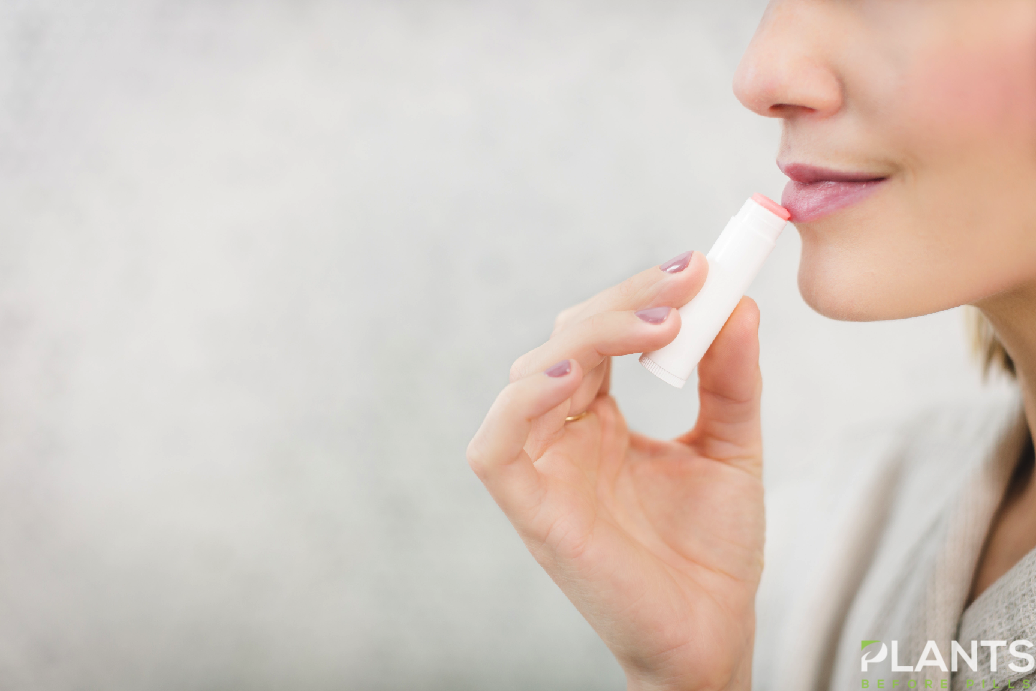 Our lips need some care, too, right? Fortunately, with the presence of CBD lip balms, you can now give your lips a taste of love with cannabidiol's nourishing and healing potential. Now combined with other nourishing ingredients, many CBD lip balms now promise moisturizing effects perfect for people who have extremely dry, chapped lips.
Surprise? As the CBD craze continues to expand, manufacturers are now formulating new ways to apply CBD products in any activity – even in the bath place. Combining the refreshing power of cannabidiol with nature-based ingredients and oils, CBD conditioners promise a natural alternative to achieve sleek and shiny hair while enjoying therapeutic time in the shower.
The Bottom Line
Ready to take your commitment with CBD into the next level? Go give your self some love with the help of these high-quality, carefully formulated CBD-infused products.
Whether you're looking for a way to enjoy your bath time even more or seeking for some tricks to achieve that skin goals, turning to these CBD products might lead you into the kind of self-transformation you're looking for!
Top CBD Gift Ideas to Give this Holiday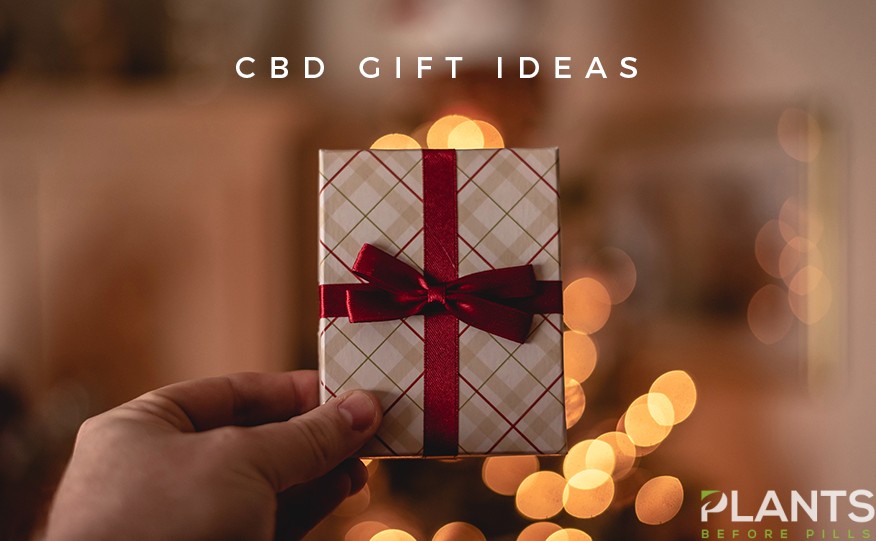 Stumped on what type of gift you should get for everyone on your list? As CBD increasingly dominates today's market, it is easy to find interesting items that are sure to accurately relay your message and appreciation. From edibles, beauty products, to fashion items, there now comes an infinite sea of CBD products you can choose from.
To help you cut down your options and arrive at the best CBD gift ideas out there, we have prepared a brief list of the top must-have products available in the marketplace.
CBD Holiday Gift Ideas
For your father: CBD COFFEE BUNDLE
What better way to gift your dad this Christmas other than a taste of his favorite morning drink infused with the soothing power of CBD? To date, a broad number of CBD coffee and tea are now available in both online and physical retailers that are sure to deliver tons of therapeutic benefits to the drinker.
By giving your dad a set of high-quality CBD coffee, you are giving him the chance to further enjoy his early morning routine with an additional boost of good vibes. Overall, this will not only energize your pop early in the morning, but it will also help combat those annoying joint pains that have been bugging him for so long.
For your mother: CBD BATH BOMBS
Let your mom wash away her weariness and take a dip in the soothing tub with the help of premium CBD bath bombs.
Unlike ordinary bath products, CBD bath bombs are powered with the pain-relieving and mind-unwinding properties of cannabidiol that is perfect for mothers who spend their days looking after their loved ones and attending work or household chores.
Once the bomb dissolves into hot water, your mom can already enjoy a soothing, spa-day-at-home experience that is sure to enshroud her in relaxing scents and soothing essential oils.
For your sister: CBD BODY SELF-CARE KIT
Want to give your sister a trendy yet health-driven gift this holiday? With CBD body self-care kits, you can now deliver beauty and wellness in a single package together.
From cannabidiol-infused facial masks, lip balms, bath salts, to lotions, there comes a range of different CBD body self-care products that are sure to benefit your sibling. Not only will these help combat pain, inflammatory skin conditions, and more, but they also promise relaxing experiences that are sure to help your sister take a break from the hustle-bustle of her daily routine.
For your brother: CBD OIL COLLECTION
Looking for the best cannabis gift to get for your bro? If we were to look through the wide variety of CBD products available in the market, no other item would appeal better than high-quality CBD oils.
Since brothers are essential to the diverse breed, the flexible nature of CBD oil will allow them to maximize the product's full potential at any length. With this, they are free to mix the product with their snacks, take a drop before they hit the gym, or come up with their own CBD oil-infused items.
Not only will this enable them to experiment and explore the wonders of CBD, but it will also allow them to enjoy and experience the active ingredient's therapeutic benefits.
For your special someone: CBD CHOCOLATE SET
Nothing screams love and romance other than a box of chocolate. With this, it is only natural to say that providing your partner with a CBD chocolate set comes as the most appropriate thing to do.
Since most chocolate products now come in delightful packages and shapes, you can now deliver them to your special someone to let them enjoy the taste of your love and the wonders of CBD.
Conclusion
When it comes to CBD, you will never run out of the perfect item to give to your loved ones. From your parents down to your partner, expect that there will always be a certain CBD product that matches their interests.
Dry Skin and CBD Skincare Products: Winter Edition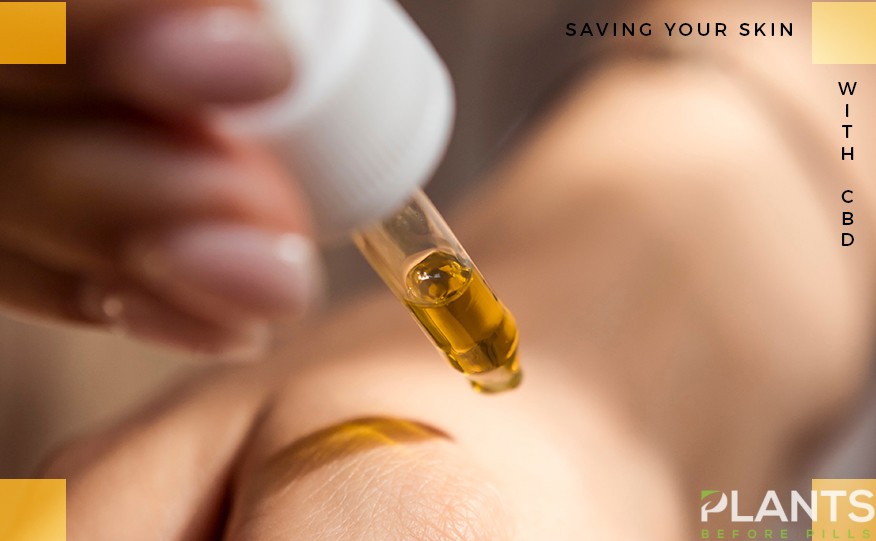 Now that the cold is starting to take over, you may have noticed that the weather is getting dryer and harsher as well. While most individuals enjoy winter and the snow that comes with it, there's nothing fun about getting flakes and dry patches on your skin. These are surefire signs that your face is dehydrated and your current routine does not go well with the cold weather.
Enter CBD beauty products. Infused with the goodness of cannabidiol, these goodies boost your skin's hydration levels, thereby improving your overall moisture level. While these are commonly used for treating pain, anxiety, stress, and other similar illnesses, these can also address a host of skin conditions, making it a great choice especially come wintertime.
Why Choose CBD
CBD oil products are made from natural and all-organic ingredients. Derived from hemp, cannabidiol can help soothe redness and inflammation. Thanks to its anti-bacterial properties, it can also ward off unwanted acne and prevent the formation of bad bacteria on the skin, one of the leading causes of pimples. Its gentle properties also make it best for those with sensitive skin.
Besides these benefits, CBD oil is beneficial towards keeping the largest organ of our body smooth, supple, and moisturized at all times. Because of its antioxidant properties, cannabidiol can effectively counter free radicals and instead, promote anti-aging. With its intensive moisture-boosting capacity, it can hydrate dry patches and prevent common concerns such as dry skin, wrinkles, fine lines, and overall tone dullness.
Winter Beauty Routine with CBD Oil Products
Winter is coming and you should definitely be prepared. After all, you don't want to be like the Night King whose skin and face spells dryness all over, right? Step up your game and add some cannabis-infused items to your everyday beauty routine to keep you looking your best.
Start with a clean slate.
Experts say it's actually best to use CBD products that fully stay and permeate the skin well. So, rather than washing the benefits of cannabidiol using a facial wash, industry experts say you should opt for serums and moisturizers infused with cannabis instead.
However, before putting these products on, make sure to start with a clean slate. Wash off all the grime using a hydrating cleanser that removes dirt while still leaving your face moisturized. If you have makeup or sunscreen on, don't forget to double cleanse using wipes or an oil cleansing balm. You may also opt for CBD facial near you.
Hydration is key.
Since the dry weather tends to suck up all the hydration from your face, repairing your moisture barrier is essential. To do this, slap on some serum to add an extra level of hydration.
One of the newest players on the market is the Saint Jane Luxury CBD Beauty Serum. Made from the whole hemp plant, the serum itself contains a whopping 500 milligram of full-spectrum of CBD. So while the bottle may seem small for its price, you'll only need a few drops to cover your whole face. Take a cue from Kaleigh Fasanella who suffers constant redness and dry patches with her rare condition.
Though a serum might be enough on regular days, wintertime is a whole new battlefield. Double up on hydration by using a moisturizer. The Kana Skincare Lavender CBD Sleeping Mask is a godsend since it already acts as a moisturizer and sleeping mask in one. Made with cannabis sativa seed extract, this is guaranteed to have you waking up radiant than ever before.
Don't forget the rest of your face.
While your cheeks and forehead may be your primary concerns, make sure to extend the rest of your routine to the rest of your face. This includes your eyes, lips, and even neck. Doing so ensures that the nutrients and beneficial properties of CBD skincare products are well distributed.
Slipping into a whole new season may be a difficult transition, especially when it comes to your skin and face. But with the help of these premium items, you can save your skin from total destruction.