Three Fun Ways to Enhance Your Cannabis Experience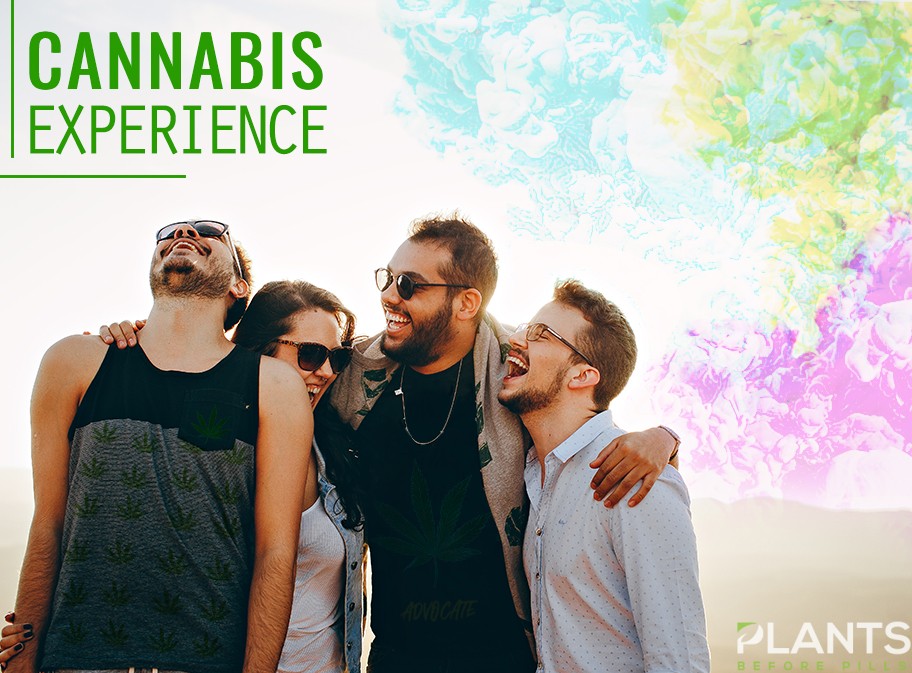 Cannabis is becoming more and more mainstream considering the favourable responses to its legalization. Because of this, many people are starting to get interested in trying out this highly beneficial plant. Whether you are a veteran or a newbie, you might be looking for ways to make the experience more fun. Here are three things you can do to increase the enjoyment:
Explore Your Cannabis Choices
With the recent development in the cannabis industry, it is the best time to check out new and even old options, especially if you are a beginner. From various strains to different cannabis-infused products, you are in for a treat. If you are into smoking the substance, keep in mind that some strains can give you a 'body' or a 'cerebral' high, so ask your local budtender which strain best fits what you desire.
Aside from smoking it, you can also consume other cannabis products. When it comes to cigarettes, vaping is an alternative to smoking. The same is true in consuming marijuana. You can get cannabis vape pens that can apply the right amount of heat to your dried bud, oil or cannabis e-juice. This way, you can blend in with the vaping crowd and not worry about getting odd looks.
Your choices also include cannabis gummies which can give you a fun and delicious experience.
Experiment with Cannabinoids
The cannabis plant is rich in compounds that give it its unique and wonderful characteristics. Cannabidiol (CBD) is a highly medical cannabinoid used to treat various debilitating conditions, while tetrahydrocannabinol (THC) is psychoactive, yet still medically beneficial. If you are looking for a 'cerebral' high, go for a product with high CBD. For a 'body' high that gives you a sedative effect, find one with high THC levels.
It is beneficial to know that taking CBD and THC together is not a bad thing. In fact, scientists found that consuming a product with a 1:1 CBD and THC ratio can enhance the effect of both cannabinoids.
Mix with Your Food
If you are a gastronome and a cannabis enthusiast, you can combine these two for a more delightful experience. A notable thing about this plant is you can infuse it in a wide variety of recipes. From savoury food to baked goods, you are sure to find one that can satisfy your palate.  Incorporating this herb is easy if you take the time to follow proper bud preparation techniques.
Tips and Reminders for Awesome Cannabis Experience
If you are set to enjoy your cannabis product, make sure to keep these in mind:
Take it Easy – You do not want to overconsume, especially on your first few intakes. In terms of quantity, try to assess how the product is affecting you. Is it giving you the effect you desire with a small amount? If so, then make that your benchmark and gradually increase your dosage over time.
Decarboxylate Your Bud – For the chefs out there, properly decarboxylate your buds before mixing it into your recipe. This process helps activate the cannabinoids making their effects more potent. You can easily do this by baking your buds at 220F or 105C heat.
Nothing beats making the most out of any experience. With these helpful tips, you can certainly make your cannabis intake more fun while maximising the benefits the plant has to offer.
Yellowknife Chef to Develop Cannabis-Infused Multi-Course Meals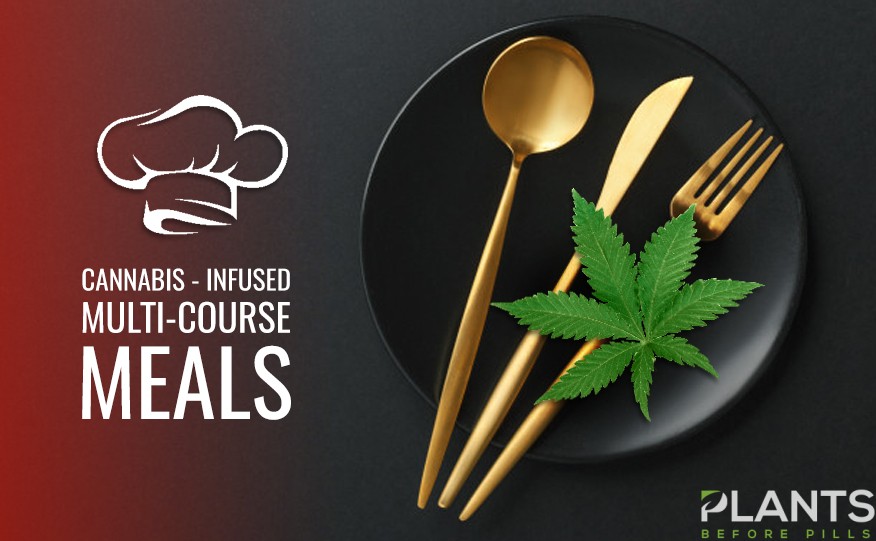 Yellowknife chef Robin Wasicuna is working to develop a variety of multi-course meals mixed with a special ingredient: cannabis. CBC reports that Wasicuna has just finished a two-level program to become cannabis sommelier.
First Cannabis Sommelier in the NWT
According to Wasicuna, he is the first to be nationally certified for the specialty in the Northwest Territories (NWT). These experts are the equivalent of wine sommeliers in the cannabis world. While wine sommeliers specialize in various types of wine and perfect food pairings, Cannabis Sommeliers are experts in identifying the highest class of marijuana.
In an interview with Cabin Radio, Wasicuna said that he "undertook an intensive two-day course" with CannaReps, a Calgary-based company offering certification training. The program teaches students to determine the potency, ratio, quality and even production technique just by using their fine-tuned senses.
Infusing Cannabis into the culinary world
A chef and restaurateur, Wasicuna seeks to combine his culinary background with his newly acquired cannabis education, especially in light of the upcoming legalization of edible marijuana items in December.
Marijuana is popularly known as an herb with medicinal potentials. However, it has slowly been making its way into the culinary field, especially with its compatibility with many dishes and ingredients.
Wasicuna aims to further introduce the plant to the restaurant scene. The chef said that cannabis is primarily an herb, which can be used for dishes as a garnish just like basil and parsley. He also emphasized that eating the herb without decarboxylating will not make consumers high.
He also announced his plans to create four- to five-course gourmet meals. Aside from the multi-course meals, the marijuana sommelier also aims to develop a line of cannabis-infused jams, spreads and peanut butter.
Not all about getting high
The Canadian chef is keen to clarify that his journey into the world of CBD edibles does not aim to simply make consumers high. In fact, his enthusiasm for the plant and his desire to elevate it to the "food level" are key factors in him taking the sommelier course. He also wants to improve the image of marijuana enthusiasts as a "responsible community" and not "just a bunch of potheads."
Instead of the psychedelic attributes of marijuana, he wants to emphasize the medical properties of the plant. He mentioned the anti-depressant and anti-anxiety effects of the plant, among other benefits of consuming it.
Cannabis Recipes To Try this 4th of July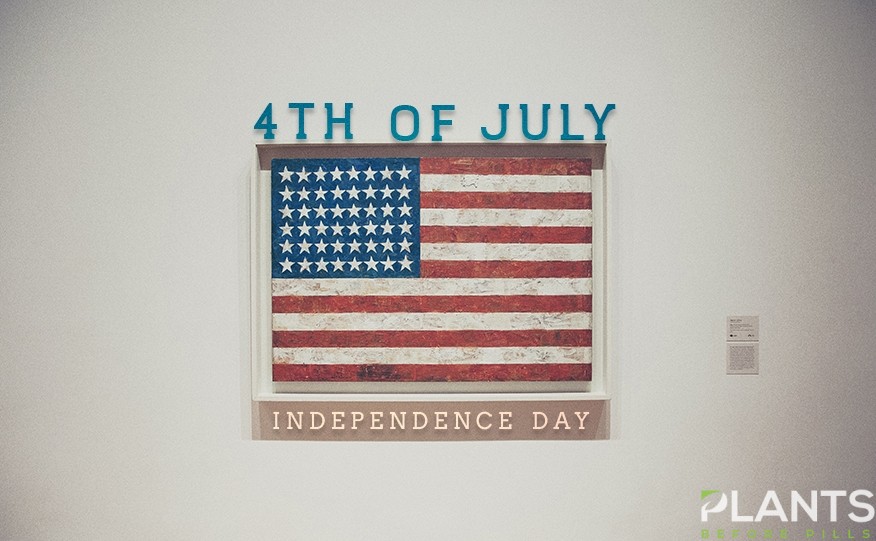 This coming July 4, 2019, the United States will be once more celebrating its Independence Day. People around the country will be making this day a celebration of sorts – from holding get-togethers, out-of-town trips, to bringing on huge fireworks displays, people who have a deep love for the county never fail to make a fuss on this day.
What the 4th of July Really is All About
Despite the 4th of July holiday being only recognized on the government level since 1941, the origin of the American Independence Day goes back to the 18th century. What many individuals don't know about this momentous time in history is that after the Continental Congress expressed favor for independence on July 2, 1776, the 13 colonies also adopted this within two days.
According to History.com, the esteemed Thomas Jefferson drafted the document. This statement declared that the United States of America is no longer part of Great Britain.
Why Celebrate with Cannabis Recipes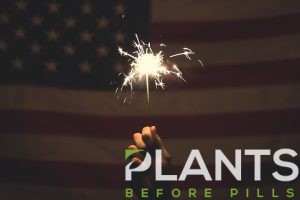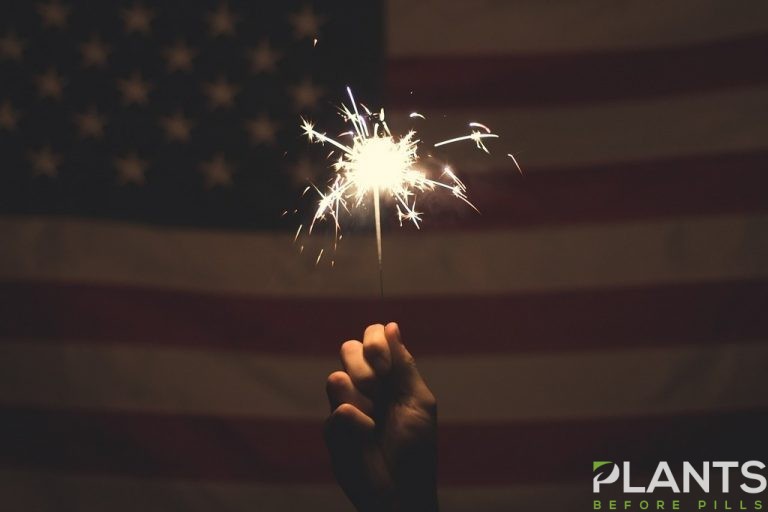 Since the 4th of July is all about celebrating freedom, what better way to exercise your rights than by taking your dose of cannabis? After all, alongside celebrating hundreds of years of American freedom, you must also commemorate the legalization and accessibility of this in numerous states today.
So, during this significant time in history, revel in the sweet taste of cannabis and CBD products as you party your way through the Fourth of July. Take advantage of this day and have fun with fellow enthusiasts as well as family and friends.
Below are cannabis-infused and CBD oil-based recipes designed to give everyone in your group the time of their lives.
Grilled Meats with Cannabis-Infused Barbeque Sauce
Your get-together would certainly be incomplete without a cookout with your loved ones. If this is a tradition you have long been observing, you'll be glad to know that you can further enhance the flavors of your grilled meats using cannabis-infused barbeque sauce.
For this recipe, you can choose just about any meat you love. Whether these are thick-cut porkchops or the perennial baby back ribs, you know you are in for a treat. Proceed with grilling the meat as usual.
To make the sauce, you would need ¼ cup of cannabis oil. If you don't have cannabis oil, you can get pure cannabidiol oil and mix some drops with store-bought olive oil. You also need 2 cups of ketchup, 1 cup of water, ½ a cup of apple cider vinegar, 5 tablespoons of light brown sugar, 5 tablespoons white sugar, ½ a tablespoon of fresh ground black pepper, ½ tablespoon of onion powder, ½ tablespoon of ground mustard, and a tablespoon of Worcestershire sauce.
Combine all of these ingredients together in a big pot and let it simmer on low heat for 15 minutes. Slather it on grilled meats, drizzle on nachos, or use it as a dip – the options are endless.
Grilled Corn on the Cob with Cannabutter
Your grilled dishes won't be complete without sidings! On this hot and sizzling summer day, refresh your palate with some sweet grilled corn. Finish this off with a pat of cannabutter and you're all set.
This simple recipe calls for 4 ears of summer corn, canola oil, 2 tablespoons of cannabutter, sea salt, and ground pepper. Additional seasonings you can garnish your corn with include green onions and chili powder.
To make this, simply peel the husks of the corn and grill it. Turn it occasionally until a slight char or crust have already formed. Afterwards, pat the corn with some cannabutter. If you do not have cannabutter on hand, you can just put a few drops of hemp oil on room temperature butter. Finish your siding by seasoning it with salt, pepper, chili powder, and green onions.
Medicated Mac and Cheese
Fans of all things cheesy will definitely delight upon seeing this medicated mac and cheese on your spread. A slightly more mature version of everyone's childhood favorite, this is a filling meal on its own or as another side to your grilled meats.
This medicated mac and cheese calls for 4 tablespoons of cannabutter. However, you can easily substitute this for regular salted or unsalted butter combined with a few drops of pure cannabidiol oil. Apart from this, you also need half a pound of elbow macaroni, 1 tablespoon of vegetable oil, a teaspoon of salt, ½ cup of all-purpose flour, 3 to 4 cups of milk, 2 cups of grated sharp cheddar cheese, 1 cup grated gruyere cheese, 1 cup chopped cooked broccoli, and ½ a cup chopped and seeded tomatoes.
Other seasonings that will make this flavorful include a teaspoon of salt, half a teaspoon of ground black pepper, ½ teaspoon of ground nutmeg, and 2 more tablespoons of salted butter. 1 ½ cups of breadcrumbs and another ½ cup of grated cheddar cheese will leave the top flaky and crunchy.
To make this, cook the macaroni according to directions. In another saucepan, heat your cannabutter and add the flour. Make sure to do this over low heat and stir continuously to prevent the mixture from burning. Add the milk and stir until the mixture comes out smooth. Next, add the different types of cheese, broccoli, tomatoes, salt, pepper, and nutmeg. Incorporate the macaroni and make sure everything is covered well.
Pour these into ramekins or a casserole dish. Top with breadcrumbs and cheese and bake for around 30 minutes. Once the cheese and breadcrumbs turn into a golden brown color, you'll know the mac and cheese is done.
Mini Stars Berry Pies
Show some love for the homeland by creating mini stars berry pies that reminds you of the colors of the star-spangled banner. Tweak this recipe from Country Living and add some flair using your preferred Hemp oil to the filling. This will surely bring depth and earthiness to an otherwise tart filling.
For this recipe, you need a 15-ounce package of refrigerated rolled piecrusts and some flour to prevent the piecrusts from sticking on the surface. You also need 1 large egg, 1 ½ tablespoon of cornstarch, 1 tablespoon of sugar, and a pinch of kosher salt. The main filling consists of ¼ cup of sugar, 1 ½ cups of fresh blueberries, 1 ½ cup of chopped strawberries, and 1 ¼ cup of fresh strawberries.
Start off by spreading your piecrust and cutting these into 4 to 5 circles. With the remaining scraps, take your star-shaped cookie cutters and cut out some stars, then transfer all the dough to pie tins and crimp the dough along the rim of the tin. Make an egg wash and brush this along the edges of the dough and the stars and sprinkle with 1 tablespoon of sugar and chill for half an hour.
To make the filling, combine the rest of the remaining ingredients together, toss, and let sit for around 10 minutes. Once the fruits appear plump and juice, spoon some mixture on the piecrusts. Decorate the pies with the stars and bake for 30 minutes. Serve this with vanilla ice cream for a sweet ending.
Mango Mint CBD Lemonade
Want a drink that will quench your thirst? Look no further than this sweet mango mint CBD lemonade. With summer in full swing by then, you can easily get mangoes that can perfectly go with this drink. The rest of the mangoes, you can eat by yourself.
For this refreshing and delectable non-alcoholic beverage, you will need a piece of ripe mango, 2 tablespoons of chopped mint, 5 cups of cold water, 6 tablespoons of water, ½ a cup of cane sugar, and your CBD oil.
Blend the cubed mangoes and 6 tablespoons of water together until smooth. Then, pour the puree into a pitcher. Add the juiced lemons, sugar, and water to the pitcher and stir well. Don't forget to add a few drops of cannabis oil and enjoy.
Casa Independence Day
Have a berry merry 4th of July with this tequila-based drink. While this recipe calls for a liter of Casamigos Blanco tequila, you can easily switch this up for whatever you have on hand. In addition to the tequila, you also need 17 ounces of fresh lime juice, 17 pieces of strawberries, and 17 whole blackberries. You will also need 10 ounces of simple syrup to sweeten this up.
To make this, blend the berries together until smooth. Strain this on a punch bowl and add the remaining ingredients. Drop your preferred cannabis tincture and mix well. Add ice and let cool. To make a worthy presentation, garnish the punch bowl with more berries. Watch your intake of this drink, otherwise, you'll find yourself sipping on this until you're a wee bit tipsy.
There you have it! Celebrate the 4th of July with these wonderful cannabis recipes. Invite fellow cannabis enthusiasts over and let them partake of the delectable feast you have laid out for everyone. Better yet, ask your family and friends to donate their time. They can help you make these recipes and you can bond over good food and great conversations while having the best company.
Ben and Jerry's Intends to Make CBD Ice Cream, Enter Cannabis Industry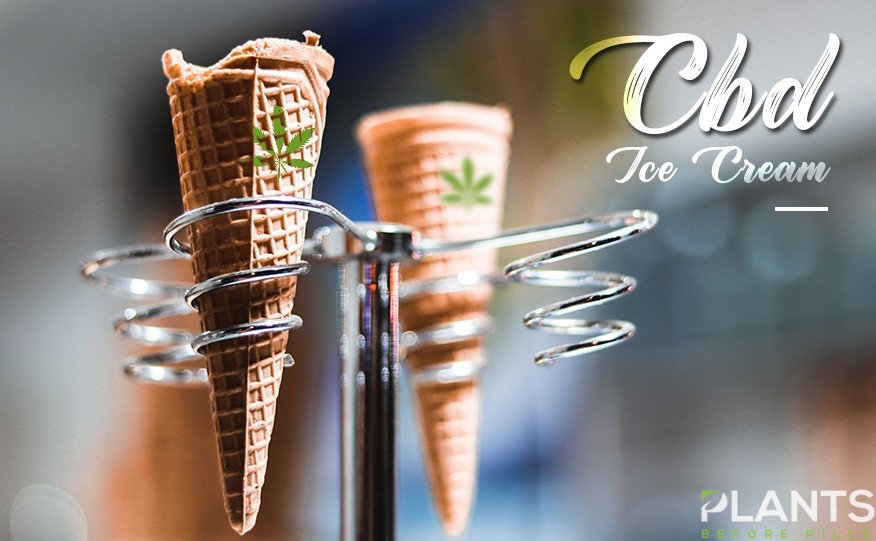 The summer is coming very soon.  With this in mind, renowned ice cream giant, Ben & Jerry's, plans to enter the cannabis industry and make CBD-infused goods for the public.
Last Thursday, May 30, 2019, the company released a mock-up of its pint in social media platform Instagram. The tub featured an all-green design, an ode to cannabis and its green color.
The release of the company's teaser on Instagram is accompanied by the caption, "Trend alert! CBD-infused ice cream is (maybe, hopefully) coming to a freezer near you." Following this, Metro reports that numerous individuals voiced support for the business, with one commenter going as far as saying that they are the "best ice cream company out there."
CBD Ice Cream – A Careful Consideration
Ben & Jerry's is not one to merely jump on trends, states the company in its newly released statement. More than catering its thousands of fans and loyalists around the globe, the business is focusing on working with local and sustainable materials to help CBD-infused ice cream come to life. Should CBD oil be legalized on a federal level, the industry giant plans to work with Vermont locals.
While the corporation states that it is more than happy to churn out a CBD-infused flavor profile, the company is hopeful that the Food and Drug Administration will put a motion for the legalization of CBD edibles and beverages, especially with the support of the people.
The statement reads that the company is "open to bringing CBD-infused ice cream to your freezer as soon as it's legalized at the federal level."
The Guardian reports that the company submitted a comment stating support for the legalization of cannabis. It has also urged its fans to comment on the issue and show backing to the cause, with the consultation period lasting through early July.
Show of Support
Ben & Jerry's have always supported legalized marijuana. Apart from naming their flavors Half Baked and Dave Matthews Band Magic Brownies, the corporation has also shown backing for numerous cannabis-related events.
Business Insider notes that last April 20, 2019 – also known as Weed Day – Ben & Jerry's partnered up with Caliva, a marijuana dispensary in California. Caliva donated 4.20 percent of its sales to Code for America's Clear My Record Program, designed to help individuals who have been arrested on marijuana possession. Meanwhile, the business reportedly gave away free pints of ice cream to individuals living in the state.