New York and New Jersey Push for Pot Legalization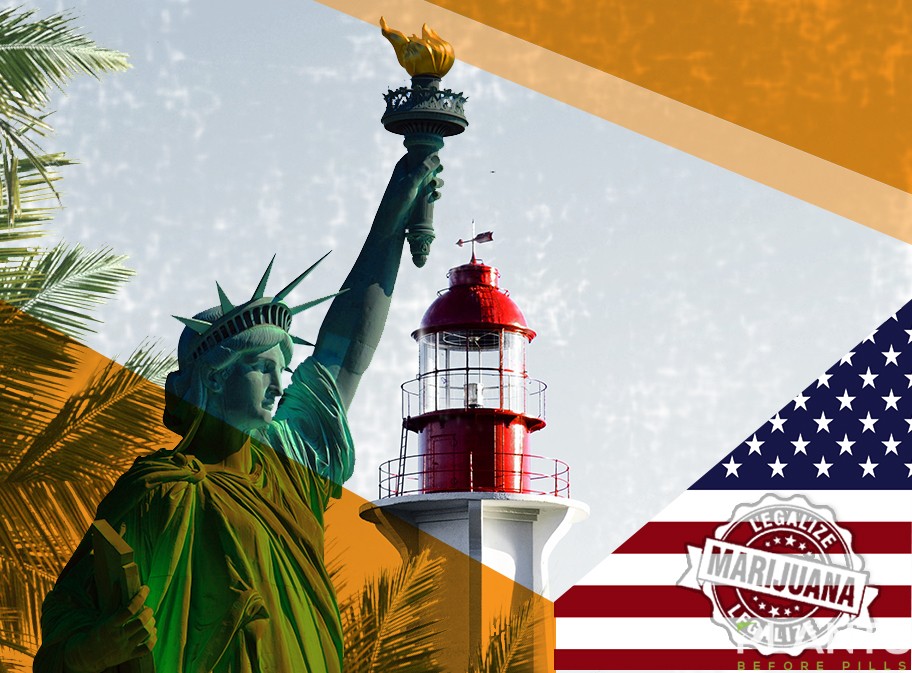 New York Gov. Andrew Cuomo announced he is endorsing the weed decriminalization in the state. Cuomo said he wants to sign a bill legalizing recreational weed in the state within the first few months of his third term. Some analysts estimated that marijuana could generate around $1.7 billion in revenue.
Cuomo also ordered the New York State Department of Health to analyze the benefits and risks of recreational marijuana. The study will include marijuana legalization's effects on health, criminal justice, and the economy of the state.
Cuomo's announcement follows a recent recommendation by law enforcement agencies in New York City to legalize low-level cannabis offenses which have affected minorities.
As for New Jersey, Gov. Phil Murphy, he was eager to sign the legislation for legalizing weed in the state in 2018. But state lawmakers have been debating on the bill, especially on specific concerns such as safety of motorists. States that have decriminalized weed have seen a spike in traffic accidents. While state legislators offer to train police officers to spot weed-intoxicated drivers, they are unsure if increasing the number of these experts would translate to safer roads after legalization.
Washington Plans to Pardon Weed Convicts
Meanwhile, on the West coast, Washington Governor Jay Inslee recently announced he plans on pardoning thousands of people convicted of small-time possession of marijuana. Inslee's plan comes more than six years after Washington state legalized cannabis use for adults.
The governor announced during his speech at a cannabis industry conference in SeaTac, near Seattle, that he is thinking about expediting the process allowing about 3,500 people to apply for a pardon without the need of hiring lawyers or going to court.
Applicants as far back as 1998, can fill out a form for the pardon of marijuana sentences on the Inslee's website.
Other states allow expunging marijuana convictions, but this legal proceeding has been tedious. The process requires a lawyer or court appearances. Some cities have simplified the method of clearing convictions following Washington's and Colorado's lead in decriminalizing recreational weed use since 2012. City governments of Seattle, Denver, and San Francisco are clearing old cannabis convictions all at once. Meanwhile, new legislation in California orders prosecutors to erase or reduce around 220,000 weed convictions.
DC Opens Marijuana Dispensaries to Out-of-State Patients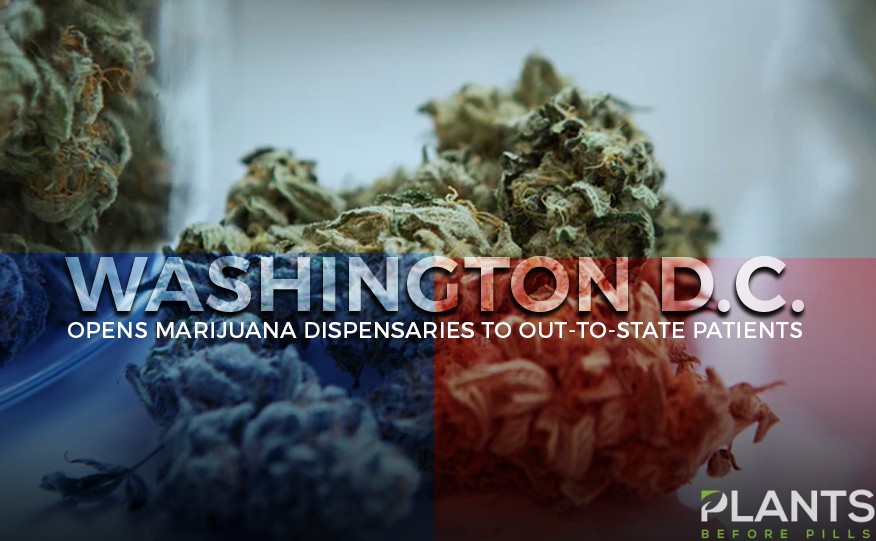 On Thursday, August 8, Mayor Muriel Bowser of Washington, DC announced that they will now accept medical marijuana cards from patients coming from any of the states in the U.S. with equivalent medical marijuana programs.
The new program will allow patients to purchase up to four ounces of medical marijuana each month. Patients from other states will only need to show their state-issued medical marijuana card to buy their medicines at any D.C. dispensary.
"This emergency rule making is patient-centric," said Mayor Bowser in a statement. "It ensures medical marijuana patients from other states can obtain their needed medicine. It will also promote public safety by allowing visitors to obtain their medicine at one of the District's six — soon to be seven — authorized marijuana dispensaries rather than forcing them to go without or patronizing the illegal market."
The new policy will now expand the list of reciprocal acceptance from 19 to 27 states. The new additions include Alaska, Arizona, Arkansas, California, Nevada, New Mexico, New York, and Vermont. The District is also currently reviewing four other states to include in the list, namely Louisiana, Minnesota, Oklahoma, and West Virginia.
DC's Medical Marijuana Reciprocity Amendment
First introduced in 2016, the Medical Marijuana Reciprocity Amendment includes a reciprocity arrangement that allows medical marijuana users to use their out-of-state registration cards to purchase medical cannabis in the District. The amendment took effect in April of 2018 and approved 19 states as part of its list of reciprocal acceptance. Under the said policy, patients enrolled in a medical marijuana program from other jurisdictions can access medical marijuana in the District of Columbia.
A year later, Mayor Bowser proposed the Safe Cannabis Sales Act of 2019, which allows the sale of recreational cannabis in Washington, D.C. with a 17 percent tax. It requires cannabis-focused businesses to meet a threshold of 60% ownership by D.C. residents, and 60% DC-native employees.
"We want to be able to regulate, we want to be able to make sure we are collecting our fair share in taxes, we want to invest those taxes in ways that affect communities that have been disproportionately affected, and we want to train and hire DC residents," she said at the time. The bill is currently under DC Council review.
The latest emergency rule making is regarded by many to have opened an avenue for non-resident patients to access medication when visiting the nation's capital.
Luxembourg to Become the First EU Country to Legalize Cannabis Production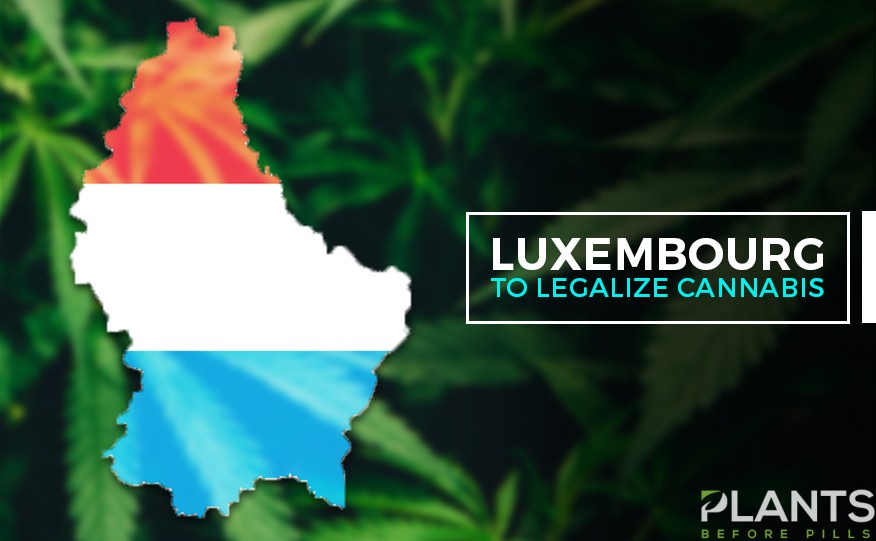 Luxembourg, a small European country situated between Belgium, France, and Germany, is set to become the first European country to legalize the production and consumption of cannabis.
According to reports, Luxembourg Health Minister Etienne Schneider has called on its EU neighbors to relax their drug laws, especially concerning cannabis. The Health Minister also confirmed the country's plans to lead the European Union by becoming the first EU country to legalize cannabis production and consumption.
"This drug policy we had over the last 50 years did not work," Schneider told Politico. "Forbidding everything made it just more interesting to young people … I'm hoping all of us will get a more open-minded attitude toward drugs."
In summer of 2018, Luxembourg lawmakers have unanimously supported a bill to legalize the medical use of cannabis. A few months later, political readers have announced plans to legalize the production, sale, and consumption of cannabis for recreational purposes.
"The social pressure will be so high that if you have legalization in one of the EU member states, soon that will be discussed seriously in the other ones," quoted Politico from Malte Goetz, a German lawyer specializing in the medical marijuana market.
Under the said proposal, Luxembourg citizens over the age of 18 will be allowed to buy cannabis for recreational use within two years. Since the country have already decriminalized recreation cannabis, people ages 17 and below won't face criminal charges for possessing five grams or less of the drug.
However, the new legislation also intends to include strict regulations on the sale of cannabis by implementing an upper limit for THC content. People who are to sell the drug outside the legal context are also expected to face "even harsher penalties," Luxembourg Times reported.
In an interview with Politico, Schneider admitted regulating the market and keeping the borders open could pose a challenge, especially with the possibility of drug tourism. With this, Schneider envisions to include a ban on non-residents buying cannabis. The Health minister also called on other countries to follow their steps and legalize the drug.
"Our drug policies were not very successful," he said. "I'm hoping all of us will get a more open-minded attitude toward drugs."
If everything goes according to plan, Luxembourg will become the first EU nation and the third in the world to had legalized cannabis, following Canada and Uruguay.
The new legislation is expected to be revealed in more detail soon.
Florida Legislator Proposes Marijuana Decriminalization of Specific Amounts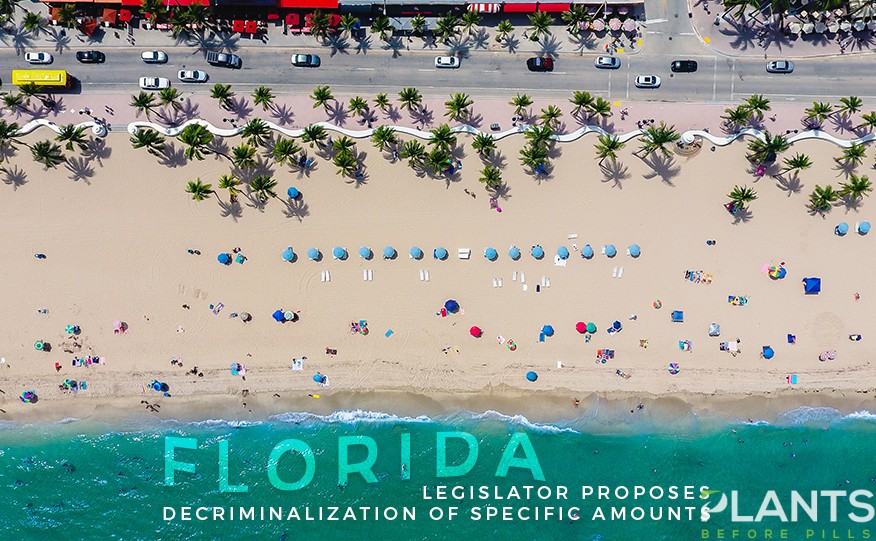 While Floridians are anticipating the legalization of recreational marijuana through a ballot initiative, the state still has a long way to go when it comes to decriminalizing the plant. According to Florida Phoenix, different municipalities in Florida have policies pertaining to marijuana, some loosening their laws, while some are stricter.
This is why Broward Country Representative Shevrin Jones proposed the decriminalization of the plant depending on the amount possessed by a citizen. The proposal suggests that individuals carrying 20 grams or less of marijuana on the person should have less criminal penalties.
This would also apply to cannabis products with 600 milligrams or less of the psychoactive ingredient, THC.
The current law states that individuals caught possessing marijuana on their person will be charged with a misdemeanor. The penalty will be a maximum of 1 year in prison and $1,000 in fines.
Jones' proposal would make possession of certain amounts a non-criminal misdemeanor. For juveniles, first charges involving less than 20 grams of marijuana or 600 milligrams below of THC will be given a "civil citation or prearrest diversion."
Marijuana Decriminalization – Impact on Communities of Color
In a written statement, Jones said that this move aims to restore justice especially to communities of color. Jones added that the current laws and the "broken criminal justice system" has negatively and disproportionately affected people of color.
He remarked that Floridians are also negatively impacted by the current marijuana laws and the current state of the criminal justice system. People who have marijuana-related misdemeanors on their records have difficulty getting employment, housing, and financial aid. It even affects their chances of improving their immigration status.
Jones view this impact as an injustice, pushing him to fight for the passage of the bill. He said that the oppressive nature of the current system "[caps] people's potential in life." With the bill, he believes that "communities [can be] more equitable and safer."
Meanwhile, recreational marijuana in Florida is on its way as activists have been fighting to include this issue on the 2020 ballot. Support for this initiative has been overwhelming, especially with a petition by advocacy organization Regulate Florida garnering over 76,000 signatures. A poll also revealed that 65% of Floridian voters support legal and responsible marijuana use.
However, the process for this petition will be going through various obstacles including a review from the Florida Supreme Court and the requirement of more than 766,200 verified signatures.