New York and New Jersey Push for Pot Legalization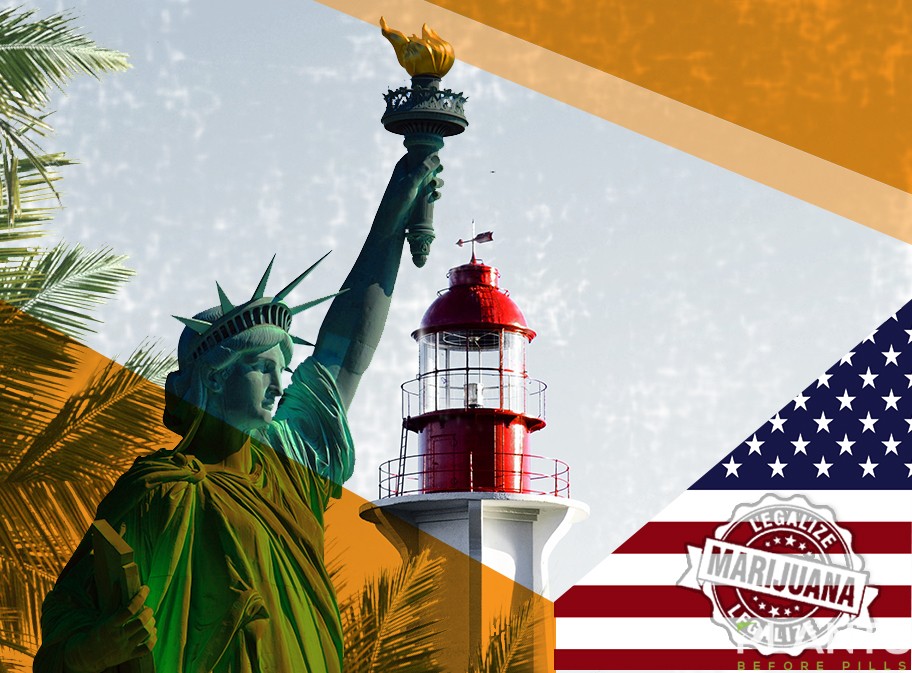 New York Gov. Andrew Cuomo announced he is endorsing the weed decriminalization in the state. Cuomo said he wants to sign a bill legalizing recreational weed in the state within the first few months of his third term. Some analysts estimated that marijuana could generate around $1.7 billion in revenue.
Cuomo also ordered the New York State Department of Health to analyze the benefits and risks of recreational marijuana. The study will include marijuana legalization's effects on health, criminal justice, and the economy of the state.
Cuomo's announcement follows a recent recommendation by law enforcement agencies in New York City to legalize low-level cannabis offenses which have affected minorities.
As for New Jersey, Gov. Phil Murphy, he was eager to sign the legislation for legalizing weed in the state in 2018. But state lawmakers have been debating on the bill, especially on specific concerns such as safety of motorists. States that have decriminalized weed have seen a spike in traffic accidents. While state legislators offer to train police officers to spot weed-intoxicated drivers, they are unsure if increasing the number of these experts would translate to safer roads after legalization.
Washington Plans to Pardon Weed Convicts
Meanwhile, on the West coast, Washington Governor Jay Inslee recently announced he plans on pardoning thousands of people convicted of small-time possession of marijuana. Inslee's plan comes more than six years after Washington state legalized cannabis use for adults.
The governor announced during his speech at a cannabis industry conference in SeaTac, near Seattle, that he is thinking about expediting the process allowing about 3,500 people to apply for a pardon without the need of hiring lawyers or going to court.
Applicants as far back as 1998, can fill out a form for the pardon of marijuana sentences on the Inslee's website.
Other states allow expunging marijuana convictions, but this legal proceeding has been tedious. The process requires a lawyer or court appearances. Some cities have simplified the method of clearing convictions following Washington's and Colorado's lead in decriminalizing recreational weed use since 2012. City governments of Seattle, Denver, and San Francisco are clearing old cannabis convictions all at once. Meanwhile, new legislation in California orders prosecutors to erase or reduce around 220,000 weed convictions.
Pennsylvania Rep Files a Bill to Allow Recreational Marijuana in State-Run Liquor Shop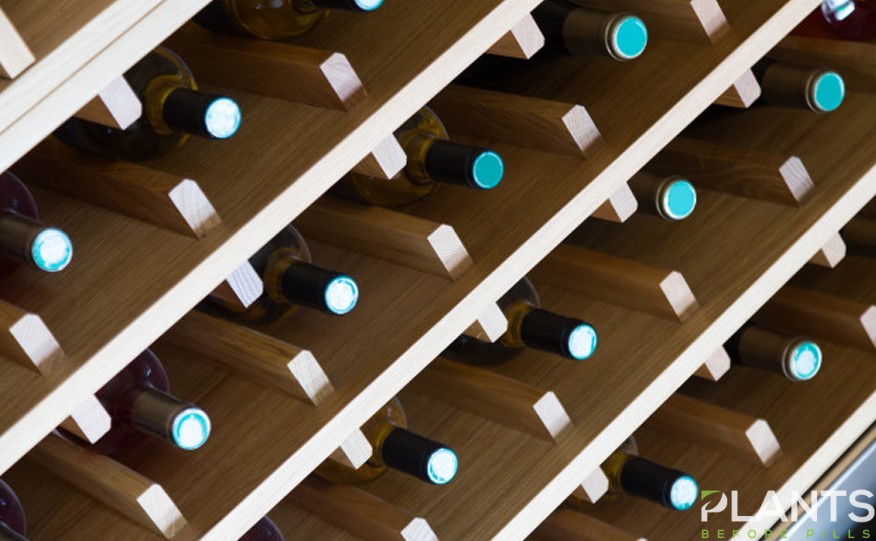 A lawmaker from Pennsylvania introduced a bill on Wednesday, Oct 2, that would legalize the sale of recreational marijuana and allow cannabis to be sold in over 600 state-owned liquor stores.
David Delloso, a Democratic state representative, introduced House Bill 1899, which allows individuals aged 21 and above to legally possess and consume marijuana. Under the bill, sales of cannabis will be limited to businesses licensed by the state. The Pennsylvania Liquor Control Board (PLCB) would be responsible for administrating the production and sale of marijuana at the state-controlled stores.
"What I'm afraid of is, without this bill, if we don't sell cannabis in the state stores, big corporate interests throughout the United States are going to come to Pennsylvania and they're going to put corner stores up," Delloso said. "They aren't going to provide family-sustaining jobs, and all the profits are going to leave Pennsylvania."
The medical marijuana in the state has been approved last April 17, 2016, with 17 initial qualifying medical conditions.
Economic Benefits to Pennsylvania
According to Pennsylvania's Budget and Policy Center, over 18, 000 new jobs could be produced once recreational marijuana is to be legalized within the state. The bill also proposes that retail sales of cannabis be taxed at 19%, which could generate around $581 million per year for the state in new tax revenue.
"As an administrative agency tasked under current law with responsible, effective, and efficient regulation of the sale of wine and spirits in Pennsylvania, we generally leave policy discussions regarding the future of this agency up to the General Assembly and the Governor," said press secretary for the Liquor Control Board, Shawn Kelly. "If, however, a new law presents the PLCB with additional or different duties and responsibilities, we would adapt accordingly."
With the said measure, individuals convicted of possession of marijuana would have their criminal record expunged while inmates currently confined for such offenses would be released.  Employers would also no longer be able to fire or discipline employees if a drug screening shows the "presence of a nonintoxicating level of cannabis."
"It is time for us to not just have a conversation but sit down and really look at details on how we can do this in Pennsylvania understanding that the support is there, the revenue will be there for us and we could do a lot of good things with those resources," added State Rep. Jordan Harris, (D) Philadelphia County.
To date, the House Bill 1899 has been raised to the House Judiciary Committee for its consideration.
Australia allocated $3m Fund for Medical Cannabis Research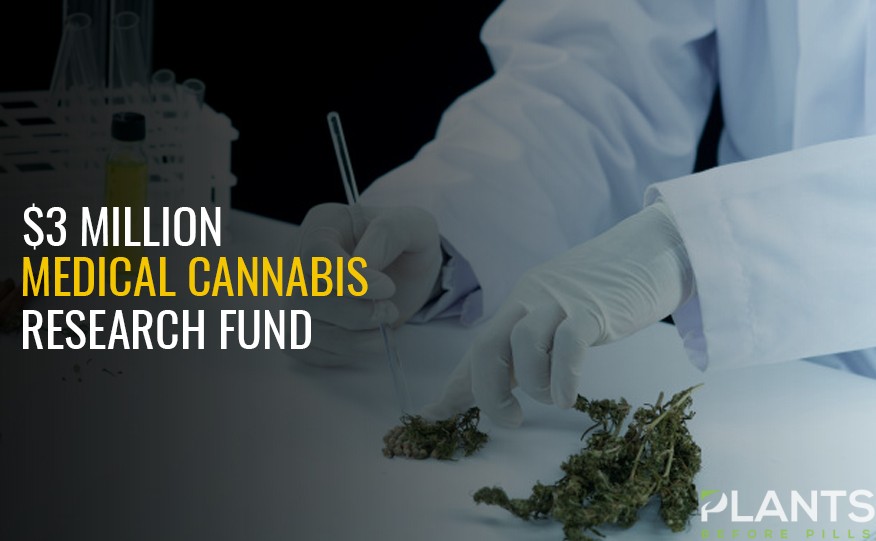 The Australian Federal Government allocated A$3 million (US $2.03 million) for medical cannabis research in the country. Greg Hunt, the Australian health minister, made the announcement last Sunday, October 6, 2019, alongside Grease star Olivia Newton-John in a wellness walk held in Australia.
Research in the field aims to address the growing number of cancer patients within the nation and the potential ability of cannabis to provide relief and cure to these patients. The research will build upon existing studies to gauge the effectiveness of the plant in pain management and its potential side effects on users.
The government's decision to fund research comes as more than 11,000 patients have been approved for medical marijuana use.
In a statement, Hunt said that "there have only been a limited number of well-designed clinical studies on medicinal cannabis, and we need to increase the evidence base to support medical professionals." In line with the safety and security measures observed by the Australian government and its healthcare institutions, individuals who are given access to cannabis medication are required to only obtain these from accredited medical professionals.
Despite more than 10,000 individuals being given access to medical marijuana, the Grease star voiced her disappointment for other patients and individuals having little to no access to cannabis. She said "I'm a great proponent of it, for general health, for pain, for sleep, for anxiety. I really believe it is important in my journey". Olivia Newton-John had been diagnosed with cancer, and she has admitted to using cannabis to manage her pain.
Newton-John spearheaded the annual Wellness Walk and Research Run held in Melbourne, Australia. The actress supported the event in the hopes of raising awareness about the plant and the wealth of benefits and possibilities that could come from using it. In a statement, the Grease actress said "they've discovered it hasn't caused all the problems that people are afraid of. People need to let go of that old hippie thing," when asked about the lack of advancement and accessibility of medicinal marijuana in the nation.
ACT Cannabis Law
While the Australian federal government is providing funding for medicinal cannabis research, recreational use is still largely prohibited on a federal level. However, through the Australian Capital Territory (ACT), six states and two main territories have filed to legalize the recreational use of the plant.
The ACT Law is slated to start on January 31, 2020, with some of its provisions conflicting with the current laws in place.
Cresco Labs Gains State Approval To Grow Recreational Marijuana for Sale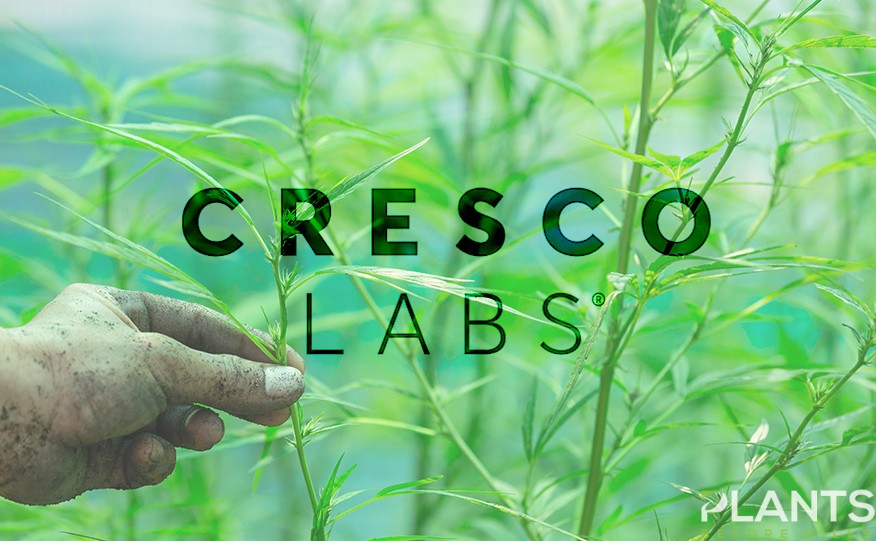 Cresco Labs attains government approval to grow marijuana in the state of Illinois. Three of its cultivation facilities in the states have been granted approval and licenses to cultivate from the Illinois Department of Agriculture.
Apart from the cannabis company, 3 other businesses have been issued licenses to operate their respective facilities. These include Ascend Illinois, Columbia Care, and PharmaCann. In total, the state sees a total of 21 operational facilities spearheaded by 17 cannabis cultivators.
In a press release, Cresco Labs chief executive officer and co-founder Charlie Bachtell expressed excitement for their company's approval, saying they "are very pleased to receive the first adult-use cultivation approvals granted in Illinois, which speaks to our continued success in efficiently executing on our strategic priorities."
Cresco Labs' Plan and the Increasing Demand for Recreational Marijuana
According to the company CEO, "the approval of our cultivation facilities is a key milestone in our preparation for the legalization of recreational cannabis in Illinois on January 1, 2020. As the only operator with three cultivation facilities in Illinois – the maximum number allowed in the state – we will have the scale and capacity to effectively capitalize on the dramatic increase in demand for cannabis expected next year."
Cresco Labs' three facilities are located in Joliet, Kankakee, and Lincoln. The combined total space allotted for its sites reaches up to 630,000 square feet. All of its three labs in these locations have been permitted to grow recreational cannabis.
Under the Illinois state law, cultivators who have licenses will be allowed to grow marijuana geared for recreational use and purposes. Through gaining state approval and valid operating licenses,  cultivators will be given the chance to determine the type of products individuals and consumers will see and buy once recreational selling starts by 2020.
To keep up with the increasing demand for recreational marijuana, growers of the plant are making changes and gearing up to expand their operations. Apart from catering to an adult market in the recreational sector, cultivators are still providing medical cannabis to patients. Based on some reports, patients who availed marijuana as part of their medication grew in size.
In line with these demands, Cresco Labs intends to sell its Joliet and Kankakee operational sites for $46.3 million, providing an extra source of funding for the company. With help from Innovative Industrial Properties, the cannabis company plans to lease back these sites for a specific period of time.
Other companies who have been awarded licenses include Ascend Illinois' facility in Barry, Columbia Care's facility in Aurora, and PharmaCann's two facilities in Dwight and Hillcrest.