Historical Icons You're Not Aware to Have Used Cannabis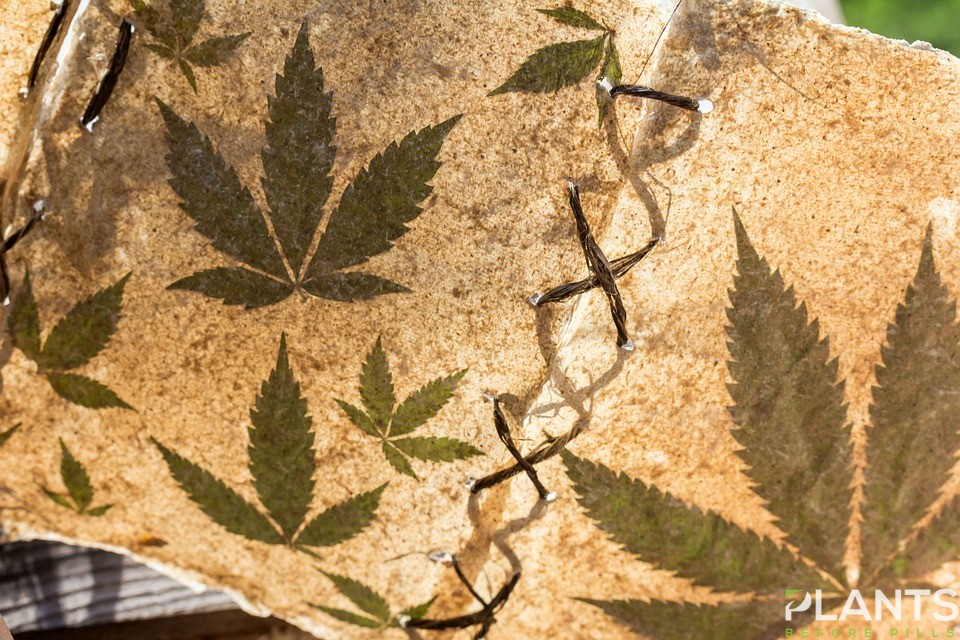 No doubt, the role of cannabis has been entrenched in the long course of world history. From writers, politicians, scholars, musicians, to many other personalities, the use of this plant came as a major factor in the crafting of their historical contributions. In fact, many of the icons most people look up to have been proud drug-users. Curious about who could these people be? Read on:
Historical Icons Who Have Consumed Cannabis
#1:  Pablo Picasso
Yes, it seems like your jokes about those abstracted paintings are actually true after all. Pablo Picasso, one of the most influential artists in the 20th century, is a proud stoner. He is known to have used cannabis in a regular pattern.  Although contested, many even argue that the painter's most important contribution to art, the Cubism, is a result of his use of psychotropic drugs. With Picasso's relatively distinct art style, which veers away from the material world and tradition, it is believed that the Spanish artist's use of drugs has affected his perception; thus, resulting to the creation of his most notable pieces known to the public, such as Guernica and Les Demoiselles D'avignon.
#2: Friedrich Nietzsche
The life of the postmodernist and antichrist philosopher, Friedrich Nietzsche, has not been a smooth one. Tagged as a madman and inflicted by a serious medical condition, Nietzsche turned to drugs to counter the pain and other negativities, particularly through opium and marijuana. He has experimented on drugs at an early age and is even believed that it was during his "high" moods that he was able to write The Genealogy of Morals, one of his most renowned philosophical works.
#3: Alexandre Dumas
Yes, you've read that right. The Count on Monte Cristo writer is an avid marijuana-user. In fact, during the 19th century, Dumas is part of the group called Club Des Hashishchins, or Club of Hashish-Eaters, which composed of artists who believe smoking weed could further enhance the literary minds of writers. Aside from Dumas, other notable writers involved in the Parisian group are Charles Baudelaire, Jacques-Joseph Moreau, Victor Hugo, and Eugène Delacroix. Many argue that Dumas' The Three Musketeers is a product of this drug exploration.
#4: Egyptian Pharaohs
The ancient Egyptian civilization, which bears a rich and distinct past, is said to exhibit various cannabis-related activities. In fact, the pharaohs, which served as the chosen leaders of the ancient Egyptians, are passionate marijuana-users. Just recently, traces of cannabis pollen are said to be retrieved from the mummy of Rameses II, known to be the most powerful and greatest pharaoh of the New Kingdom. Different records of cannabis prescription for medical treatment were also discovered in the ancient mystical kingdom.
#5: Joan of Arc
The historical heroine who had led the French Army to victory at an early age of 18 is said to be a marijuana-user. Coming from a small village known for various medical herbs, Joan has experimented on different cannabis plant and was even believed that her enthusiasm for these herbs was one of the reasons why she was burned at stake. It was even argued that she was in 'high' state when she had led the French army to their historic victory against the English at Orléans.
From the political, artistical, to the philosophical arena, the use of cannabis has long been a subject of debate and conflict. With the lengthy list of different historical personalities who used the Cannabis for different purposes, many cannot help but wonder how these psychoactive drugs have contributed to the emergence of these notable people in history.
4 Essential Tips for People Planning to Do Cannabis Tourism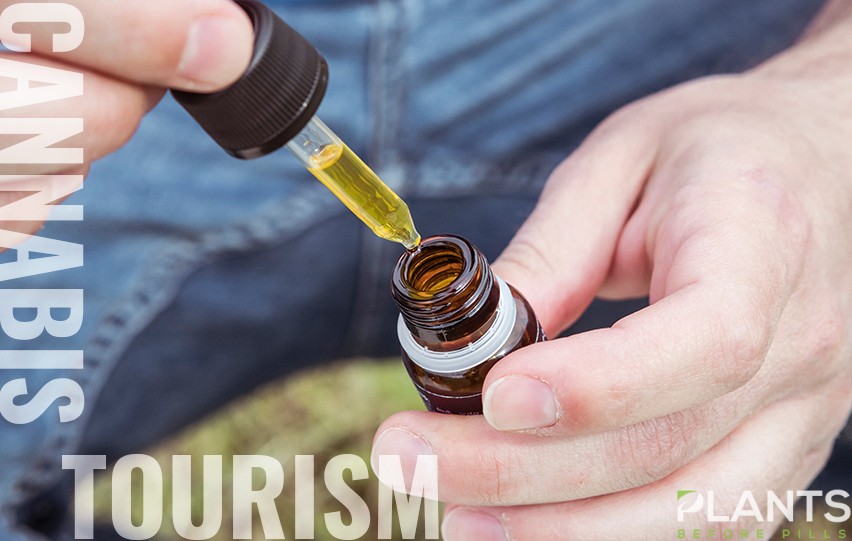 Cannabis products and the plant itself may be becoming more mainstream in the United States but there are places in which adult-use recreational marijuana remains prohibited. Because of this, a lot of people who want to consume legal cannabis and experience the freedom of using the plant in a legitimate environment choose to participate in cannabis tourism.
What exactly is Cannabis Tourism?
This is a subset of tourism that has been rising in the past few years when marijuana is gaining mainstream recognition. If you are not familiar with this, just think about other types of tourism. Cultural tourism is the kind where travelers aim to experience and take part in the culture of the destination, while medical tourism is the type where tourists go to a destination to seek healthcare.
With this, it is easy to understand that cannabis tourism is a subset in which tourists go to places where they can consume legal marijuana. This offers the peace of mind of consuming the plant in a safe and potentially more accepting environment. Moreover, this gives travelers the chance to try out unique marijuana and CBD products that are only available in your destination of choice.
Planning on going on a trip and take part in the destination's cannabis tourism industry? Here are 4 important tips you should remember:
Research about and comply with marijuana laws
As a tourist, the responsible thing to do is to do your research about the place you are planning to visit. One of the first things you should review is the laws in the place. You do not want to get entangled in any kind of legal issues, particularly marijuana-related ones. For example, did you know that Amsterdam is planning to ban tourists from buying marijuana products? Failing to know this can lead to headaches and wasted money.
Aside from knowing cannabis-related laws that cover your destination, you want to make sure that you comply with the laws. This includes the amount you are allowed to carry on your person to the places where you can purchase legal products.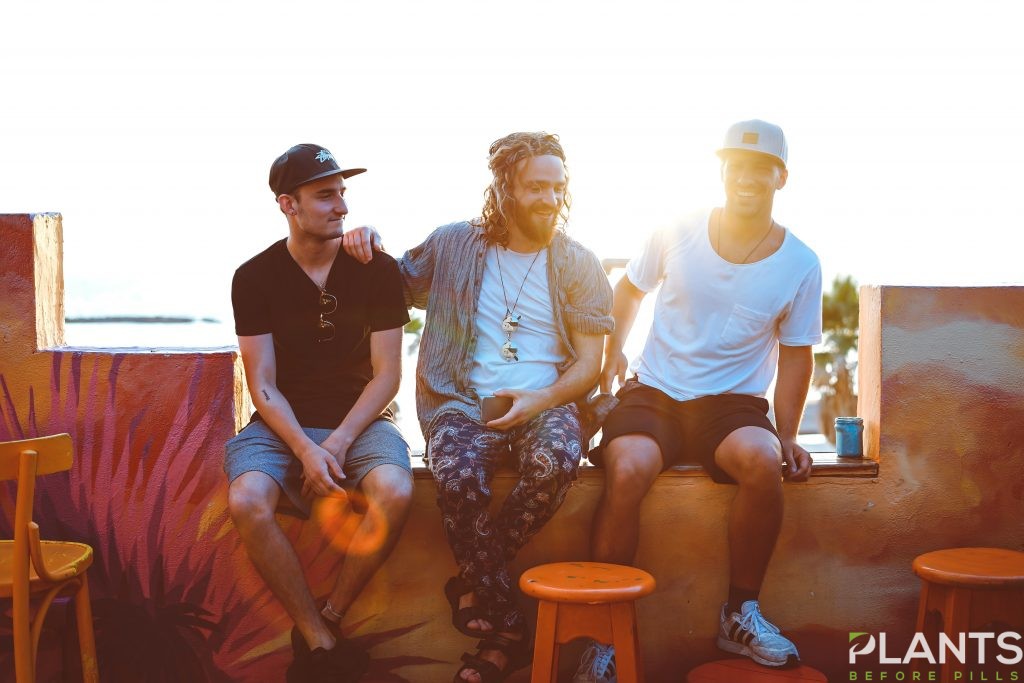 Respect the local culture
All kinds of hobby and enthusiast groups have developed a culture that can be unique to the place's particular community. If you come from a place where you have a certain set of norms and accepted behaviors, you cannot expect other communities to have the same set of values. This is why research is important. It lets you know what to do and what not to do when it comes to marijuana. Of course, you must respect the local culture as a tourist.
Seek out unique experiences
The reason you are going on a tour is to experience new things that you could not in your home state or country. Because of this, you want to make sure that you get the most out of your trip by seeking out unique strains and products. You might also want to look for establishments that offer one-of-a-kind experiences such as cannabis cafes, bus tours, and other similar places and activities.
Not sure where to start? The best way to go is to find a dispensary and consult the budtender. These individuals are familiar with the place's laws and culture. Moreover, you can also expect them to be knowledgeable about products and experiences that could be worth your while.
Going on a cannabis tour is definitely one of the must-have experiences any cannabis enthusiast should have. This way, they can expand their horizon by checking out what communities in other places have to offer. It can also serve as a networking and research opportunity for those planning to launch their own business.
4 Ideas for Celebrating World NGO Day with Cannabis Products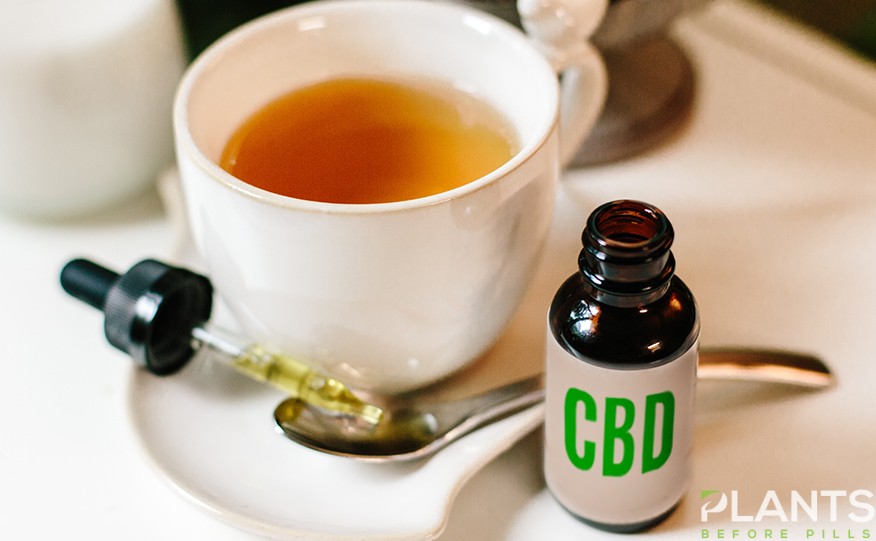 On February 27, we will be celebrating World Non-Governmental Organization (NGO) Day. This day is dedicated to recognizing and aiding the works of NGOs across the globe. It was started by several countries such as Denmark, Estonia, Finland, and Germany. Today, it is celebrated by a lot of countries and organizations, making one of the most internationally recognized days.
This coming February 27, cannabis consumers like you can participate in the celebration of World NGO Day in your own way. Of course, as patients or enthusiasts of the pant, you can incorporate cannabis products into your event. Wondering how? Here are 4 ideas for doing so:
Create a Charity Event Discussing CBD Oil Benefits
Countries and organizations that celebrate this day usually organize conferences that talk about the value of non-profit organizations. These events usually discuss developments in the field and strategies that can be used to boost the activities of and support for these organizations.
Because of this, why not organize a mini-event similar to this? You can organize a symposium talking about the plant, the benefits of CBD and other cannabinoids, as well as the socio-economic and political need to legalize cannabis. During this, you can sell products and donate the proceeds to an NGO of your choice.
This is a good way to share well-researched information about the plant and enlighten your audience about the implications of proper marijuana laws. At the same time, this offers an opportunity to participate in the celebration of World NGO Day.
Purchase from Dispensaries that Donate to NGOs
A charity event can be pretty hard to pull off. So, why not go the easier route by simply purchasing CBD oil and other products from dispensaries that do charity work through NGO donations. This lets you purchase the products you want and need while also making sure that you do your part in giving back to the community.
To find the right dispensaries for this, you might want to do your research first. A simple Google search can help you find the right shop to choose from. However, you might want to get familiar with the NGO first, so why not approach your local budtender to know if they donate to charity and what kind of programs they support?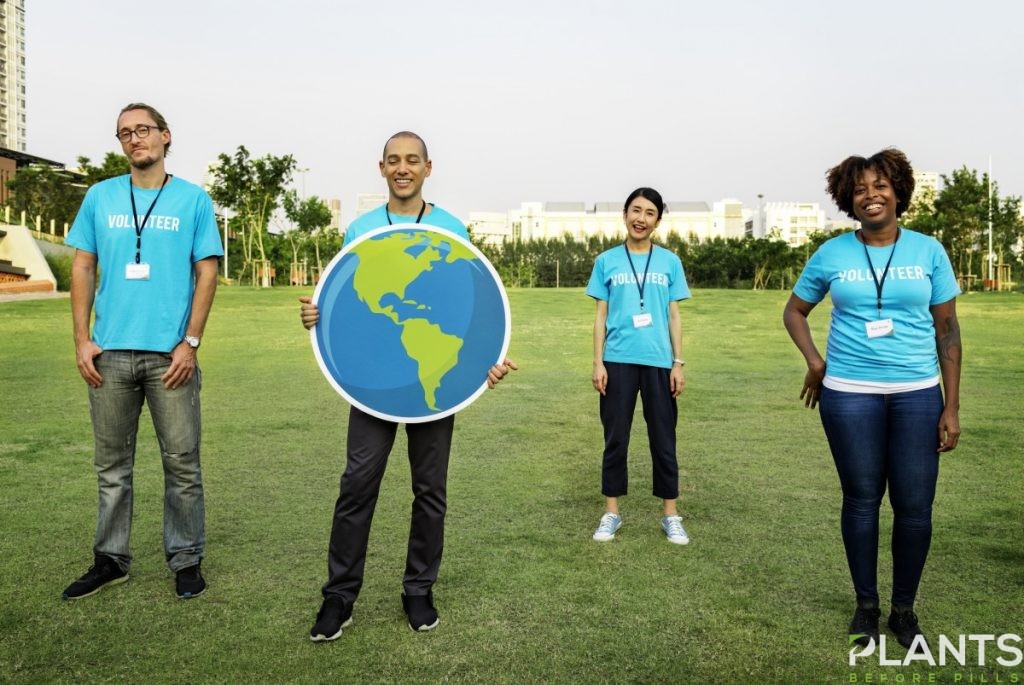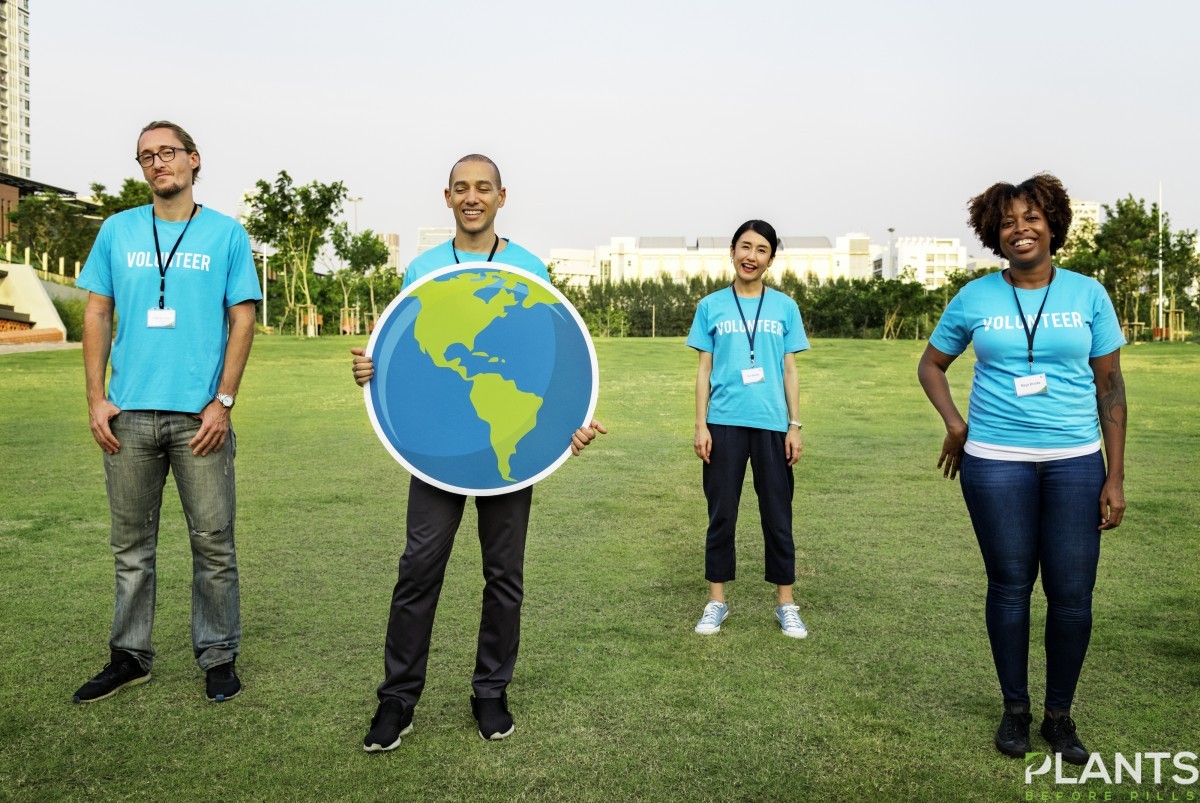 Donate Straight to Cannabis NGOs
If you want to contribute to cannabis-focused charities, then donating or volunteering directly with such NGOs. This is a great way to help showcase the plant as a medical and lifestyle aid. Moreover, you can also opt for an org that promotes legalization and education about cannabis. By going straight to organizations such as NORML, you can be an active advocate for the plant. You can even continue participating in this org after World NGO Day!
Voice Your Support for NGOs
Those who are active in the cannabis community knows how important creating a conversation is. This lets people add their voices into the discussion, letting them share facts, experiences and thoughts. This is a great way to spread awareness about the plant.
Similarly, adding your voice to support NGOs is a great way to get people to talk about the importance of such orgs. With this, you can convince your friends and family to donate and volunteer in their chosen organizations. Allowing you to give back to the community by getting more people to contribute.
The world needs more people and organizations who exist not for profit but for giving back to their respective communities. By participating in the celebrations of World NGO Day, you can be one of these people while using cannabis as a platform and advocacy.
Ringing in the New Year with Cannabis: What You Should Know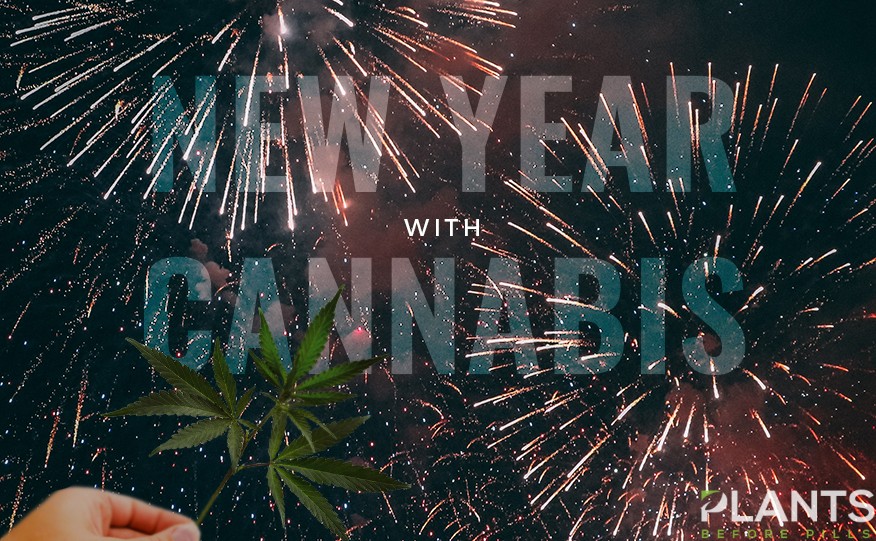 The festive season is around us, and with it brings the need to celebrate everything that happened in 2019. Not to mention, a proper celebration allows us to ring in the new year with a bang. What better way to celebrate this than with your trusty cannabis and CBD oil, right?
Before you get ahead of yourself, celebrating with cannabis comes with a lot of responsibilities. Apart from adhering to certain state laws and regulations, you also need to be mindful of the people around you and their preferences. In the same way, you also need to obtain your goods from licensed dispensaries and pharmacies.
Now that these pesky regulations are out of the way, here's what you should know when celebrating with marijuana and CBD oil products.
Why Have Cannabis on New Year?
Cannabis has always been celebrated by fanatics, now more than ever because of the legalization that's slated to take place come the first of January 2020. Though many states and countries have already provided medical marijuana, there are more states are taking their love for this plant even further.
Cannabis is known to treat certain illnesses and conditions, especially aiding in pain management. However, this also comes with a mind-altering effect due to its psychoactive component called tetrahydrocannabinol (THC). While many individuals get to 'enjoy' these, there are also people who frown upon its psychoactive component and what it can do. Because of this, finding another solution might work in your favor.
CBD Oil as Reliable Alternatives
Unfortunately, not every state has legalized recreational cannabis. In the unfortunate event, this falls in your area, you can opt for other safer and more legal alternatives – all without the unwanted effects of THC.
One of the more popular options available on the market is cannabidiol or CBD oil. This potent and downright powerful product provides most, if not all the benefits that come from cannabidiol. From pain management to treating insomnia, this is no doubt as to why this is celebrated as one of the revolutionary creations of all time.
CBD Oil and MJ Consumption
For states, countries, and areas that have legalized cannabis consumption, good for you. But for areas which require a little bit of a push from the local and federal government, sticking to cannabidiol might be a good choice. Below are some guidelines you need to heed when celebrating with this compound.
Eat Your CBD Edibles Early
To make sure you celebrate the year right and with a bang, remember to eat your edibles at least two hours before the stroke of midnight. This way, you can feel its effects as the ball drops. Not to mention, this will leave you feeling calm and collected even amidst the bustle and the fireworks.
Lace Your Food and Drinks with CBD Oil Products
While gummies and other edibles will work just fine, you can also create your own menu designed to celebrate the occasion and to highlight your guest of honor. Do this by making soups or salads with some drops of CBD oil or infusing the roast beef with some good ol' cannabutter.
If you want a more modern take to beverages, you can also experiment with adding and infusing cocktails with the cannabidiol product of your choice.
Let's face it, not everyone is into cannabidiol and cannabis and that's okay. If you are having guests over, don't forget to label the goods that are made with CBD. At the same time, provide other food options and activities which non-users and consumers can enjoy. This way, you are making an inclusive step to make everyone feels good in their element. Think of this as a great start for the year.
The Bottom Line
Now that you know what etiquette and regulations to observe, you can finally ring in the new year with good health and optimum wellness with cannabidiol. What are your plans for the upcoming holidays?