Top 6 Stoner Musicians of the 21st Century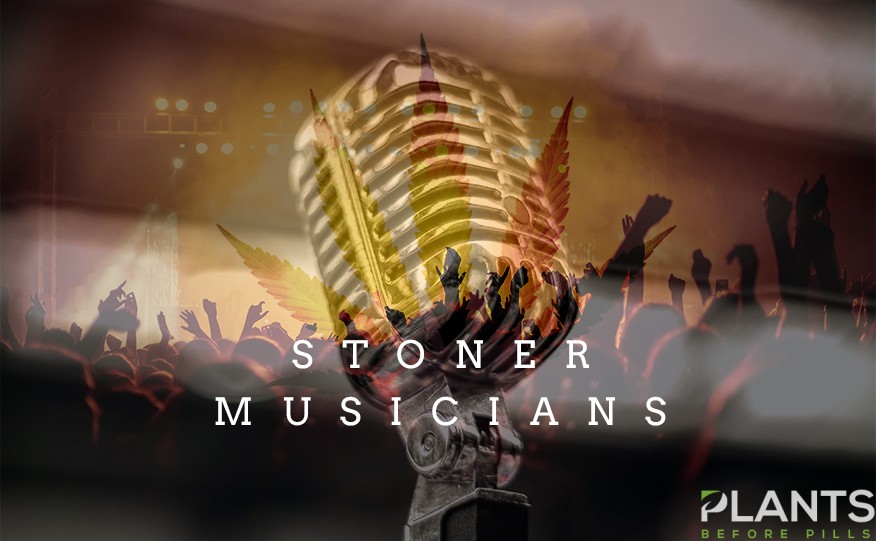 The idea of musicians consuming weed before performances, during songwriting sessions, or just for leisure times comes as a no surprise to many. With the energy-inducing and creativity-boosting effect of cannabis, many artists of today's time openly smoke pot without batting an eyelash. From pop to indie, many of the biggest stars are loud and proud cannabis enthusiasts.
Excited to know who these people are? To feed your curiosity, here are a few of the most notable stoners within the field of contemporary music.
Lady Gaga
With the singer's notable rise to fame, Gaga is quick to admit that she had turned to cannabis as a way to cope up with the stress and frustrations of stardom. In her documentary film, Gaga: Five Feet Two, the pop star talks about her fibromyalgia and how weeds had helped her as she struggled from physical and psychological traumas. In 2011, she also admitted in an interview that she often smokes weed to come up with creative and effective songs. Two years later, the Born This Way singer mentioned that the burden to continuously record remarkable music led her to rely on cannabis more often than normal.
Zayn Malik
The former One Direction star has already caught the public's attention way back in 2014 when a video of him smoking pot has been leaked online. Two years later, the then 23-year-old performer finally admits taking marijuana from time to time. In an interview, the Bradford bad boy thinks smoking pot helps in the 'creative process' as a musician. However, despite being open about his consumption, Zayn still refused to tell when his enthusiasm towards cannabis begun.
Rihanna
Ever since the spark of her rumored obsession to weeds way back 2010, the top-charter diva has been very vocal on her love for marijuana. In her Instagram account, Rihanna is fearless when it comes to posting selfies of her while smoking pot and enjoying the simple pleasures of going 'green.' In fact, even in her music, the singer is proud to display her affection for cannabis. In the music video of her top single, We Found Love, RiRi is shown puffing some thick smoke from her mouth.
Miley Cyrus
The former Disney channel star's transformation is, no doubt, one of the most dramatic in music history. Ever since the release of her controversial Bangerz album and the twerking performance in 2013, the singer is quick to admit her enthusiasm for cannabis and even called it "the best drug in the world." During her carpool karaoke with James Corden, Miley even admits that she's in the solid score of 10 during the filming of her music video, Wrecking Ball.
Cardi B
The American rapper claims that she used to be an absolute pothead, but now cannot bear smoking one without immediate paranoia. Just recently, news on Cardi being kicked out of her N.Y. hotel room for smoking weed has circulated, which the rising rapper denies. With her recent Grammy win, the singer-songwriter even cracks a joke in her speech, saying maybe she should take weeds to ease her anxiety.
Wiz Khalifa
Perhaps, among the list, Wiz Khalifa is the most renowned cannabis figure in contemporary music. As a rising rapper way back 2010, he confidently told MTV News to "Legalize it," pertaining to marijuana and his refusal to give up his love for it. in 2016, Wiz Khalifa launched a line of marijuana products, and since then, the rapper has been partnering with different businesses to further expand his Kush business.
Nothing could help you sing your hearts out other than a nice pot to smoke and savor ultimately. Who among these musicians caught your interest? Whether it be for recreational or medical purposes, the role of cannabis has always been engraved on the dynamic and innovative music platform of today's time.
The LGBTQ Community in the Growing Cannabis Industry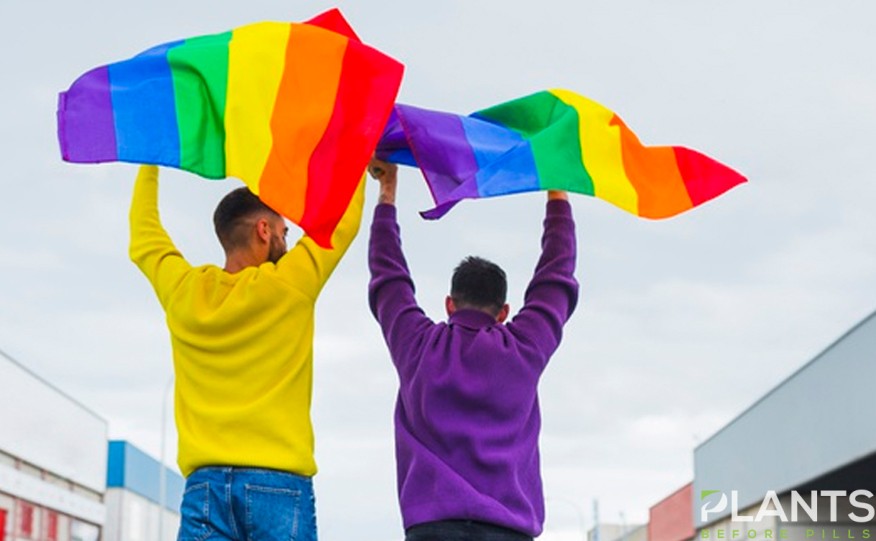 There is no denying that the LGBTQ and marijuana communities have some form of connection. In fact, the two have strongly significant relations.
The best way to start tackling the contributions of the LGBTQ and marijuana communities is by introducing Dennis Peron. A member of the LGBTQ himself, Peron is known as one of the first advocates of medical marijuana legalization in the United States. He started pushing for legalization as his partner died of AIDS.
With Propositions P and 215, two ballot initiatives that advocated for medical legalization, MMJ was made accessible in California in 1996. He also established the San Francisco Cannabis Buyers Club, which is the first public dispensary in the country.
He also worked with LGBTQ hero Harvey Milk to stop San Francisco from arresting and prosecuting individuals who are found growing, distributing and possessing marijuana.
LGBTQ Cannabis Entrepreneurs
With such intertwined histories, the two communities remain to be related until today. In fact, some LGBTQ members are making contributions to the marijuana sector today by way of entrepreneurship. Check out these LGBTQ cannabis entrepreneurs.
Adult film star and transman Buck Angel decided to enter the legal cannabis market with Pride Wellness, a dispensary that sells marijuana products with the LGBTQ community in mind. The dispensary became an avenue for Angel to talk about their stories and to educate people about the plant. It also has a delivery service that operates in Los Angeles.
Growing up lesbian, Angel found comfort in the company of gay men. He felt accepted and at home with them, which no doubt influenced his decision to help the LGBTQ community in the best way he can. He decided to venture into the industry especially after seeing his friends suffer from AIDS symptoms.
This delivery division employs people from marginalized groups. The service has drivers who are queer and people of color. Aside from Pride Wellness, Angel works with brands such as Quim Rock with the same goals in mind.
Renee Gagnon is a transwoman and founder of HollyWeed, a Canada-based marijuana dispensary. Before establishing HollyWeed, she founded Thunderbird Biomedical (called Emerald Health Therapeutics later on), which is one of the four companies that participated in Canada's medical cannabis research and development initiative.
However, there were concerns at Emerald regarding her transition affecting the desirability of the company in the eyes of potential investors. Because of this, she stepped down from her position and chose to mentor female entrepreneurs in the sector. She went on to establish HollyWeed.
Queer entrepreneur Jamie McCormick is also thriving in the marijuana sector. Also known as Flower Daddy, McCormick works as a florist and event planner who gives his events a twist. He incorporates cannabis in his work, from placing the plant in his flower arrangements to arranging a wedding complete with a marijuana bar which offered a rolling area, infused edibles, chocolate fountain, and a CBD station.
Through his work, he aims to break down stereotypes regarding enthusiasts. In fact, some of his clients even replace the traditional first toast to a more theme-appropriate first toke. His events remain elegant but more spontaneous, thanks to the plant.
To expand his business, he worked to establish his very own retail florist shop in LA.
Lastly, cannabis chef and lesbian woman of color Zairilla Bacon is making waves in the industry. As a queer woman of color, Bacon has experienced discrimination when finding clients for her cooking business. In fact, one client who was highly impressed by her reputation turned her down because of her identity.
However, she finds the landscape much easier to navigate today, especially with the public becoming more open-minded. Bacon now cooks for popular celebrities such as Mike Tyson, 2 Chainz and Tommy Chong. She also sees to it that her fellow people of color and members of the community get the help they need.
Ways to Support the Marijuana Industry
Knowing how the LGBTQ community has contributed to the emergence of the marijuana legalization we know today is pretty enlightening. If you are looking for ways to show your support to the cannabis community, here are the best ways that you can do so:
Only Buy from Legit Dispensaries
One of the main things that shed a negative light on the plant is underground selling. Black market product only paints the plant as an illicit substance, even when we now have legal stores which you can buy from. So, it is important to make it a point that you buy your supply only from legitimate retailers. This way, you can guarantee that the product complies with safety and health regulations, while also supporting the legal marijuana industry.
In connection with this, buying from legitimate dispensaries contribute to the strengthening of the market. Remember, investors seek to make money when they invest in any kind of market. By purchasing from legal retailers, you are showing investors that the industry is a viable and profitable investment. This can make the industry flourish even more in the future.
Aside from black market products, another source of the negative reputation of the plant is irresponsible to use. While marijuana has a whole lot of benefits, it can react negatively with other substances such as alcohol and illicit drugs such as LSD, heroin, and cocaine.
According to studies, mixing alcohol and THC will intensify the hallucinatory effect of the plant. This is because the liver prioritizes the metabolization of alcohol, leading to the accumulation of THC before it can be processed. The increased effect can cause impaired judgment which can then lead to dangerous situations. Other potential effects include dehydration, issues with vomiting and increased side effects.
For your safety and those of other people around you, make sure that you consume the plant responsibly. This can help not only in reducing unfortunate incidents but also in building the reputation of cannabis is a beneficial plant.
Seek Out Passionate Establishments
If you advocate for anything, you only seek out sources that also support your causes. For example, environment-advocates only patronize companies that take steps to become environment-friendly. The same goes for advocates of animal welfare, education and equality.
So, if you are looking for a place that will replenish your cannabis supply, you might want to look for a passionate dispensary. Of course, most of these establishments are passionate about the plant, so that is definitely a plus. However, it is no secret that some can take advantage of its popularity just to make money without recognizing the roots of the plant. This is why it is important to look for companies that truly adore marijuana including its benefits and history.
Advocate for Legalization
What better way to show your support for the industry than to advocate for its legalization? After all, we now have access to medical and recreational marijuana because of the people who fought for its legalization. Unfortunately, years and years of prejudice against the plant has been inculcated in the public's consciousness.
This is why it is all the more important to show your support for cannabis. There are many ways you can advocate for the plant. Simply recommending CBD oil and other cannabis-infused products to your friends and family can be a huge help. Moreover, voting for legalization is instrumental. After all, some states have legalized the plant through ballot initiatives.
While you may understand the benefits of this plant, there is no doubt that many individuals have misconceptions regarding cannabis. The best way to address such myths is to dispel them. So, why not educate your friend about the medical uses of cannabis?
Even for recreational purposes, the plant is proven to be useful. You can also inform them of the benefits of CBD even to everyday life. Who knows, you might end up turning them into advocates, increasing the number of individuals supporting the plant! Moreover, you will surely change their life simply by introducing them to its wonders.
In supporting the marijuana community, another important thing you should remember is that many enthusiasts are known to be peace-loving and very chill individuals. In fact, the hippie counterculture in the 1960s is known for its slogan, "Make Love Not War." The Psychedelic 60s and 70s is teeming with calls for peace, love, freedom, and equality.
With these values closely linked to the cannabis community, it is important that we uphold such values, especially in light of the connection between the two communities.
Just like Taylor Swift sang, "Shade never made anybody less gay," or in this case, it never made anybody less enthusiastic about cannabis. In fact, the years of marijuana prohibition only resulted in a stronger push toward legalization.
With the successful businesses and contributions of the LGBTQ community to the cannabis industry, marijuana enthusiasts certainly have an ally in these people. Likewise, the cannabis industry is opening up to queer individuals showing how intertwined the two communities are.
The Role of LGBT Community in the Cannabis Industry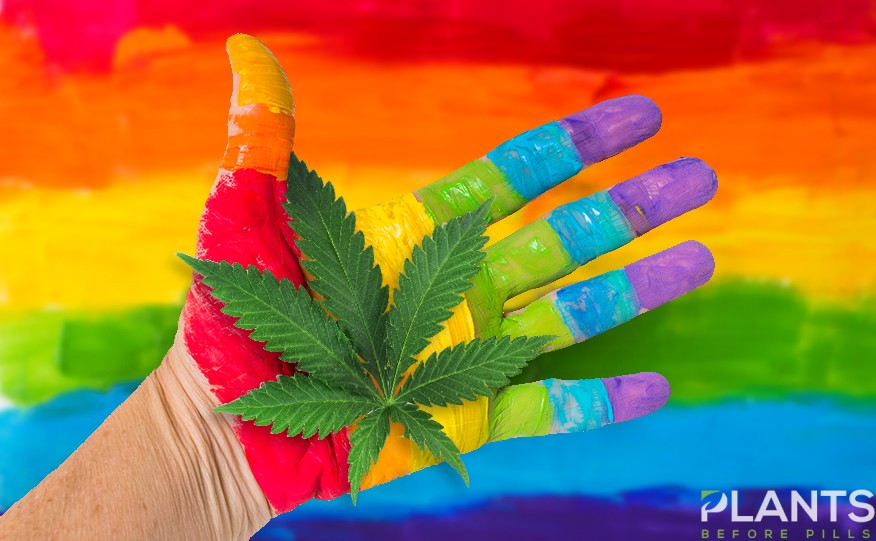 No cannabis historian worth their salt can deny the contributions of the LGBT community in the world of marijuana. Some of the most important events in cannabis history are connected with members of the queer community. If this is the first time you are hearing about this, worry not because here are the most notable connections between both communities.
The First Medical Marijuana Dispensary in the US
Did you know that the first-ever medical marijuana dispensary in the United States was established thanks to the efforts of a gay man? Dennis Peron is the owner of the first dispensary in the country which was launched back in 1991 in San Francisco, California.
Wondering why and how he did so? Well, Peron lost his partner to AIDS, which even then is known to be a condition that can be treated using marijuana. Together with another advocate, he arranged a ballot initiative called Proposition P, which made medical marijuana an accessible option for patients. Around 80% of the voters approved of the bill.
By 1996, Peron organized a signature campaign called California Proposition 215 (also called the Medical Use of Marijuana Initiative or the Compassionate Use Act). The ballot initiative was passed in the November 1996 elections.
Today, Peron's efforts paid off as California now allows the use not only of medical but also recreational cannabis. In fact, the recreational use of the plant is legal in 8 other states, including Washington D.C. AIDS and HIV are also listed among the chronic and debilitating symptoms and conditions that qualify for MMJ.
The Connection with Harvey Milk
Peron also worked with Harvey Milk, California's very first openly gay individual elected into public office. Milk was San Francisco's city supervisor when the Proposition W (also called Stop Prosecuting Marijuana Offenses) was passed on November 1978 with 63.7% voter approval.
The Proposition seeks to cease the arrest and prosecution of people who cultivated, transferred and possessed cannabis. It was organized by Peron, friend and supporter of Milk. The Guardian reported that Milk "helped push" the ordinance.
Milk also advocated rent control and restriction of real estate speculation. Moreover, he worked with labor leaders and opposed corporate interests including redevelopment plans. Unfortunately, Milk was not able to continue his work as he was assassinated by a homophobic cop in November 1978.
Some Marijuana Companies Support the LGBT
Suzannah Weiss from Weedmaps acknowledged that there is evidence of gender inequality in the cannabis sector. According to her, sexism and mistreatment of the LGBT occur in the industry. However, the marijuana community has shown support of the queer community in the past.
While there are companies who rode the support bandwagon to make money, there are cannabis-focused companies that funneled their funds to actually support the community.  Kiva Confections, an edibles producer, made a five-figure donation to the Los Angeles LGBT Center. The donation was announced during RuPaul Drag Race alumni Laganja Estranja's Pride party last June.
There are also brands that directly collaborated with the queer community throughout the years through charities.
Just as the LGBT community is fighting for rights that have been long denied them, the cannabis community is also advocating for a plant that has contributed to humanity for millennia but has been negatively judged throughout the years. There's no room for prejudice when talking about the right to use cannabis.
With the oppression and injustices faced by marijuana users in the past, including unjust imprisonment and even death, it makes sense for cannabis advocates to fight for the legalization of the plant. And the LGBT community has contributed greatly to this cause.
3 Mind-Bending Novels to Read For Cannabis Enthusiasts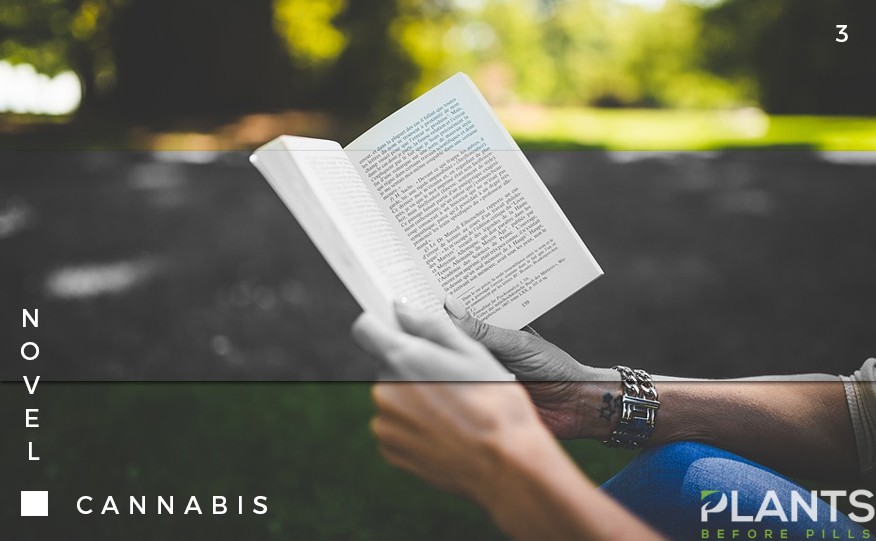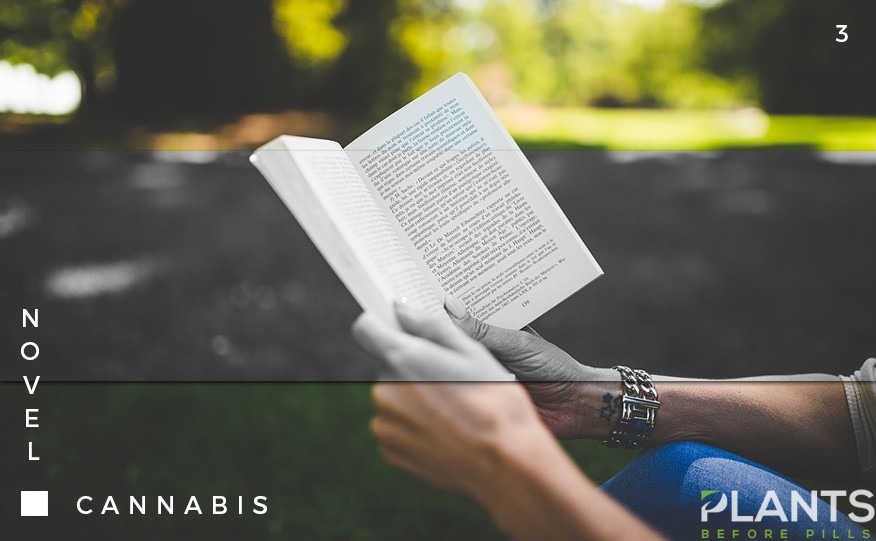 There are certain things in life that could turn your world upside down … such as books and marijuana. Unknown to many, there are many aspects in which reading and smoking cannabis are alike. Not only could both help a person traverse from one realm to another, but both activities also enable a person to look at the world in a different light.
Here, we have gathered three of the best mind-boggling novels that are sure to blow your mind and leave you in a state of 'high' – with a little help from cannabis, of course!
Check them out:
"The Shock of the Fall" by Nathan Filer
"I'll tell you what happened because it will be a good way to introduce my brother. His name's Simon. I think you're going to like him. I really do. But in a couple of pages he'll be dead. And he was never the same after that."
Nathan Filer's The Shock of the Fall is the perfect novel for those craving for epiphanies and mind games. Following the story of Matthew Homes, a 19-year-old boy diagnosed with schizophrenia, the story revolves around the themes of loss, innocence, guilt, mental illness, and hope.
In the novel, while on vacation, Matthew Homes and his older brother snuck out in the middle of the night. Ten years later, Matthew revealed he is still hearing the voice of his dead brother.
Poignant, mind-blowing, and unforgettable, The Shock of the Fall novel transports the reader directly into the mind of Matthew as he descent into guilt, madness, and recovery.
"Flowers for Algernon" by Daniel Keys
"Dr Strauss says I shoud rite down what I think and remembir and evrey thing that happins to me from now on."
Flowers for Algernon is a science fiction that showcases the contradictions between intellect and emotions. Following the story of Charlie Gordon, a mentally disabled man with an IQ of 68, the novel presents a moving and unforgettable story of a man and his quest for intelligence.
In the story, Charlie volunteered to be the first human subject to undergo an experimental surgical technique that would increase his intelligence. As the experiment progresses, Charlie's intelligence expands, exceedingly even those of the doctors who plotted his metamorphosis.
Written in an epistolary style, the story incorporates the science-fiction theme of uplift that is sure to make you wonder and say "What if …"
"Cat's Cradle" by Kurt Vonnegut
Call me Jonah. My parents did, or nearly did. They called me John.
This satirical sci-fi novel by Kurt Vonnegut dwells in man's endless quest for answers and his fears for discovering each of them. In the story, John (whose last name is never given) tells readers about his plan to write a book called The Day the World Ended, which focuses on the day the atomic bomb was dropped on Hiroshima.
From there, John becomes involved with the children of the late Felix Hoenikker, one of the founding fathers of the atomic bomb, leading him towards an adventure of a lifetime that impeccably reflects man's position in relation to his family and the community.
Funny, alluring, and mind boggling, Cat's Cradle is a novel that is sure to leave you with big and valuable questions about life, humanity, and the endless possibilities that lie ahead.
Conclusion:
There is no better way to escape the seemingly normal realm other than with a book on your lap and a rolled joint on your hand. Surely, with the help of cannabis, these mind-bending novels will leave you in a state of awe, hope, epiphanies, and 'highness.'
Which among these books appealed to you the most?