How effective is CBD cream for pain?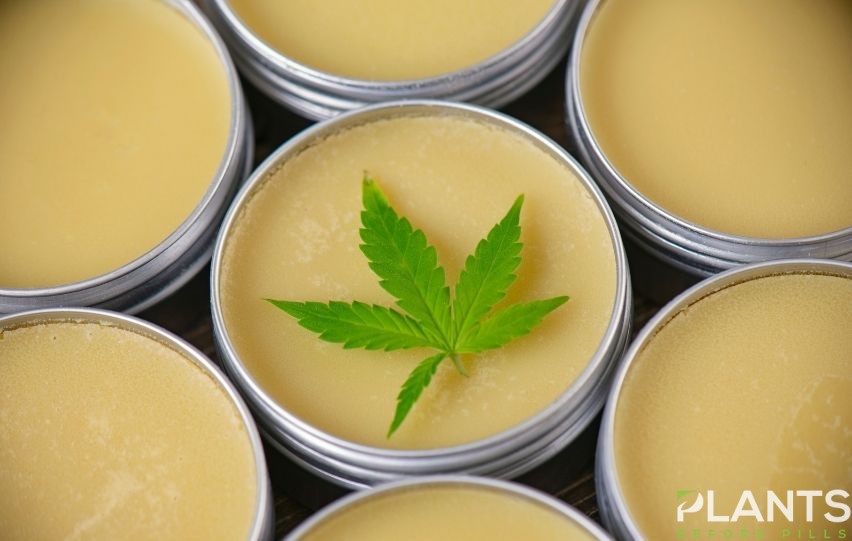 It is no secret that CBD has been proven to help manage stress and associated symptoms including pain. It has been used for years by people with chronic diseases such as arthritis and migraines. CBD products, when used consistently, can help reduce pain, inflammation, and overall discomfort related to a variety of health conditions. It can also be used to ease muscle soreness, menstrual cramps, and for some, anxiety and other mental health conditions.
CBD is commonly mistaken for its accompanying partner THC, which creates a "high" effect on the body and mind. Combined with THC, they create the commonly known plant Marijuana. CBD alone does not create such an effect as it is a separate compound and does not have any psychoactive effects. What CBD does, however, is stops the body from absorbing a compound associated with regulating pain. An increased amount of this compound in the body may temporarily reduce the amount of pain that a person is feeling. CBD also reduces inflammation in the body, which oftentimes is the number one contributing factor to pain and discomfort that a person feels.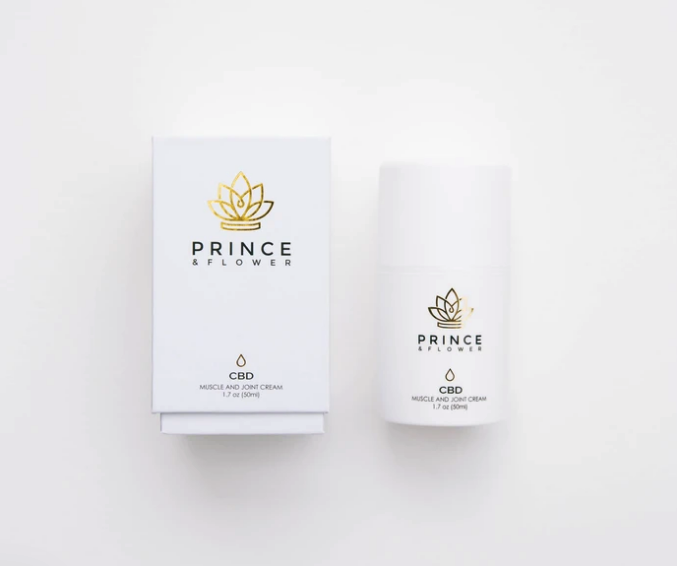 The easiest and most popular way to use CBD cream for pain, is to use it in the form of a topical, applied topically throughout the day, or as needed, to the affected area. CBD cream is commonly safe to use for most people and easily absorbs into the skin, it is a good alternative for those who do not want to ingest CBD orally. Topical CBD works best when it comes to skin conditions and muscle soreness as it is applied directly onto the source of the pain. You simply rub it into the area where pain is being experienced and allow the product to work its magic. Most people that are consistent in their use report a decrease in discomfort and a relaxed feeling after using CBD products. Aside from reducing pain itself, CBD also helps combat the many side effects and accompanying symptoms such as insomnia, irritability, and anxiety.
People have been looking for new and nonaddictive ways to manage their pain that are not harmful to their minds or bodies in the long run, and this could be it. Whether it is something as common as muscle pain or a headache, or chronic pain caused by an illness, CBD might be the answer. Since CBD alone does not have any psychoactive factors, there is little potential for abuse of this product and it is relatively safe to use. CBD creams and other products are easily available online and since it does not have any extraneous effects on the body or mind, it is sold legally around the world.
If you or somebody you know is struggling with pain and are looking for a natural way to help ease it, consider testing out CBD as your pain management method. Whether applied topically in the form of a cream or taken as a supplement, it can be adjusted to your preference and goal.
Family-Owned CBD Companies Grow In Popularity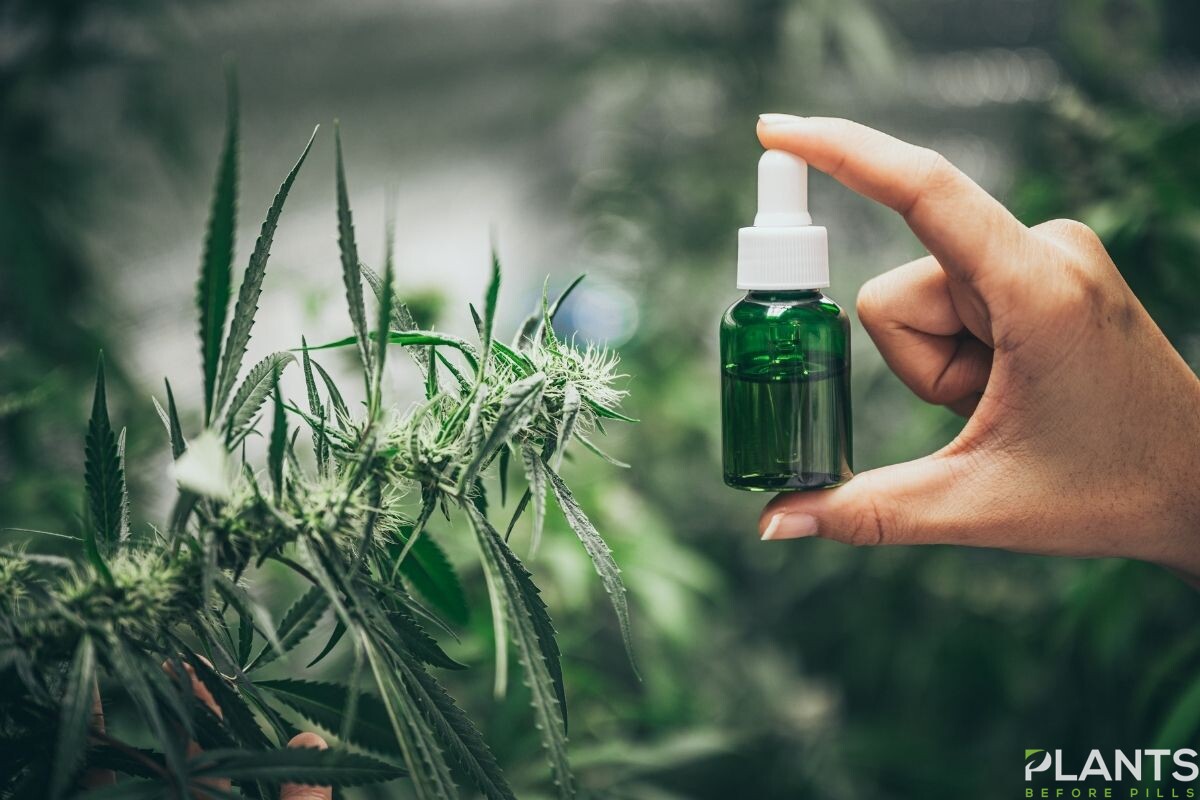 The rise of family-owned CBD companies has been a relatively recent phenomenon in the world of cannabis. CBD, or cannabidiol, is a non-psychoactive compound found in cannabis that is believed to have a number of health benefits, including reducing anxiety and chronic pain. Unlike THC, the psychoactive compound found in cannabis, CBD is legal in many states and countries, making it a popular choice for those looking to use cannabis for medicinal purposes.
As more and more states and countries have legalized the use of CBD, the market for this product has grown rapidly. This has led to a number of large corporate companies entering the market, looking to capitalize on the growing demand for CBD products. However, alongside these large corporations, a number of small, family-owned CBD companies have also emerged. These companies are often run by families who have personal experience with the benefits of CBD and who are passionate about making these products available to others. One such company is Medicinal Mama's CBD, a mother-daughter team based in the US who teamed up to help people in need with their CBD products.
One of the main advantages of family-owned CBD companies is that they can often provide a more personal, hands-on approach to their products. For example, many of these companies grow their own hemp, which allows them to control the quality of their products from seed to sale. This can be a major advantage over larger corporate companies that may source their hemp from a variety of suppliers.
Another advantage of family-owned CBD companies is that they are often more transparent about their products and processes. Many of these companies are happy to share information about their growing methods, lab testing, and other aspects of their business, which can help consumers make informed decisions about which products to buy. In contrast, larger corporate companies may be more secretive about their products and processes, making it more difficult for consumers to know what they buy.
Family-owned CBD companies also tend to be more focused on providing high-quality products than on maximizing profits. For example, many of these companies use organic growing methods and avoid using pesticides and other harmful chemicals. They also tend to use natural, whole-plant extracts rather than synthetic compounds, which can be more effective for some users.
One of the biggest challenges faced by family-owned CBD companies is competition from larger corporate companies. These larger companies often have more resources and can offer products at lower prices. However, many family-owned CBD companies have been able to survive and thrive by focusing on niche markets and building loyal customer bases.
In addition, family-owned CBD companies have created a unique brand and reputation based on their personal story and passion for the product. They often have a unique approach to the product, the production process, or the customer service that makes them stand out.
Another challenge faced by family-owned CBD companies is navigating the complex and ever-changing legal landscape surrounding CBD. This can be especially difficult for smaller companies that may not have the resources to keep up with the latest regulations. However, many of these companies have been able to overcome this challenge by working closely with legal experts and industry organizations to stay informed about the latest laws and regulations.
In conclusion, family-owned CBD companies have become an important part of the cannabis industry as more and more people look for natural and safe alternatives for their health concerns. They provide a personal and transparent approach to the products and are known for their commitment to quality. Although they face competition from larger companies, they have managed to thrive by focusing on niche markets and creating a unique brand. Family-owned CBD companies have an important role to play in ensuring that consumers have access to high-quality, safe, and effective CBD products.
How CBD Can Help Reduce Inflammation In The Body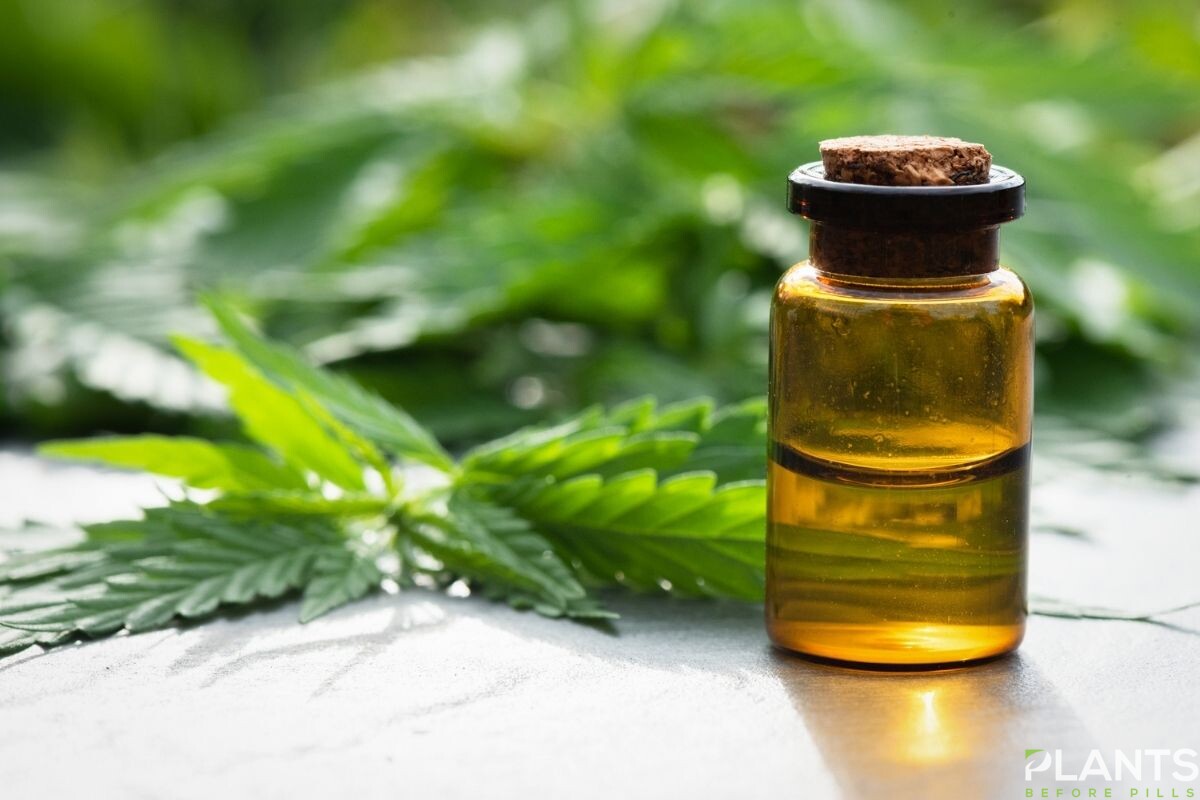 Introduction
Inflammation is the body's response to harmful stimuli, like an infection or injury. According to the Mayo Clinic, inflammation happens when special cells and proteins respond to an irritant by releasing chemical signals that attract other cells. This results in swelling, redness, and warmth around the area where the irritant occurred. Inflammation can be good for us because it helps us heal from injuries, allergies, and infections — but it's also important to manage this condition so it doesn't become chronic over time. CBD has been shown to have anti-inflammatory effects on our bodies by modulating our endocannabinoid system (ECS), which plays a critical role in regulating homeostasis throughout every organ of your body—including your cardiovascular system!
Inflammation is our body's natural response to injury or infection.
Inflammation is a natural response to injury or infection. It's the body's way of healing itself, and it can be a good thing when kept in check. But if the inflammation goes unchecked for too long, it can lead to serious health problems—like heart disease and cancer—as well as shorter life expectancy.
CBD can help reduce inflammation in the body.
CBD is a natural anti-inflammatory and can help reduce your body's inflammation. This can help with pain management, headaches, menstrual cramps, joint pain, and much more.
CBD also helps reduce anxiety, another major cause of inflammation in the body. If you are suffering from anxiety, it's important for you to find ways to lower it so that it does not cause any other issues for you in terms of health or relationships.
It's also important to note that CBD may help with certain conditions, such as insomnia or mood swings, that can also be attributed to being inflamed due to stressors like work deadlines or relationship issues at home.
How exactly does CBD work?
Cannabidiol is a cannabinoid, which is a chemical compound that can interact with receptors in the body. There are two main types of cannabinoids: endocannabinoids and phytocannabinoids. Endocannabinoids are produced by the body naturally, while phytocannabinoids come from plants or hemp.
When CBD interacts with these receptors, it helps to reduce inflammation in your body. The endocannabinoid system (ECS) helps regulate physiological functions like appetite, sleep cycles, immune function, and more. The ECS also has a role in pain management by regulating pain signals from nerves to your brain so you don't feel as much discomfort during an injury or illness.
If you have a problem with inflammation and other methods haven't worked, consider trying CBD products.
If you have a problem with inflammation and other methods haven't worked, consider trying CBD products. CBD is one of the most popular supplements on the market today. It's available in a variety of forms and has no side effects.
However, it's important to know that not all CBD products are created equal. When choosing a product, make sure that it contains high-quality ingredients and is manufactured in safe conditions. Most importantly, verify that the manufacturer follows current regulations regarding dosage recommendations and labeling practices.[3]
In addition to reducing inflammation by itself, some research suggests that combining CBD with other medications may be more effective than taking them alone.[4]
Conclusion
As we've seen, CBD can be a great tool to help reduce inflammation in the body. If you have a problem with inflammation and other methods haven't worked, consider trying CBD products.
Hot Products You Can Find At Your Local Smoke Shop
If you're looking for the newest, coolest products in the smoke shop industry, you've come to the right place! I'm here to help walk you through some of my favorite items that can be found at most local smoke shops. You'll be shocked by the many cool things out there that many people have never heard about. So let's get started!
Premium lighters
Lighters are a common item to find at your local smoke shop. A lighter is a very useful tool for lighting smoking materials, and many different types of lighters are available on the market today. Lighters come in many shapes and sizes, as well as materials and colors. Some traditional styles of lighters have been around for decades, while others have only recently been developed.
Lighter manufacturers have created some stylish new designs that make it easy to use your lighter while also adding a bit of style to your everyday life. Today's smokers can choose from many different types of lighters that may suit their personal tastes best:
Cigar cutters and cigar cases – These items are handy tools for any smoker who chooses cigars over cigarettes or pipes as their preferred smoking method; these tools allow you to keep all of your cigars organized while also making them easy to carry around wherever you go!
Torch lighters – These high-tech devices were designed specifically for lighting up marijuana joints without having any residual smell left behind after using them (since marijuana has such a strong smell anyway). These devices heat up a coil inside so that when air passes through, it smells like nothing more than burning paper!
Glass water pipes
Glass water pipes are another hot product that you can find at your local smoke shop. When it comes to popular products, glass water pipes are right up there with the best of them. They're perfect for people who want something easy to clean and inexpensive but come in many different shapes and sizes. There's no limit to how much fun you can have with them!
Glass is also easy to break if handled improperly, so ensure you're careful with your new piece before using it in public (or anywhere else).
Ash catchers
Ash catchers are an essential part of your smoking experience. They make cleanup easier, they keep your bowl cleaner, and they can make your smoke taste better.
What is an ash catcher? It's a small piece of glass or metal that goes inside the downstem (see below) of your bong to keep ash out of it. Most bongs come with a plastic one these days; if not, most smoke shops sell them for cheap ($5-$10). You should also be careful not to put any ash in there because it will ruin the flavor!
When you're done smoking and ready to clean up, just pull out the ash catcher from its slot in the downstem and dump out all the ashes into another container, like a coffee mug or bowl. That way, none gets left behind in awkward places where it could cause trouble later on.
Torch and dabber kits
A torch and dabber kit is the perfect addition to any collection of smoking accessories. If you're not familiar with torches, they are like lighters, except they use butane instead of flame to light your product. Torch lighters can be used with dry herbs, concentrates, and other types of glassware such as bongs and pipes.
A dabber is a small glass tool used for taking dabs from a wax rig or vaporizer pen. Dabbers are typically made from metal or silicone, though some can be made from wood too! Even if you already have a preferred method for consuming concentrates, it's still worth getting yourself one of these kits because they're inexpensive and offer some serious convenience benefits over traditional methods such as cleaning up after yourself (which can be quite messy).
Ceramic nails and accessories for quartz nails and e-nails
A quartz nail is a type of nail that is made out of high-quality glass and is used for dabbing. This type of nail allows you to get the most out of your herbal concentrates, as it will heat up faster than other types and cool down more slowly. For this reason, quartz nails are often preferred by people who like their dabs to be perfect in every way.
Different types of quartz nails include domeless nails (which can be used with or without a dome), banger style quartz nails (whose design resembles an old water pipe), honey buckets (the bucket shape allows for larger amounts of vapor), carb caps (which create vapor bubbles), e-nails (electronic devices that heat up quickly, so you don't have to wait around too long)
Conclusion
We hope you've enjoyed this list of our favorite products from the smoke shop. Please let us know if you have any questions about these items or if there's something else we should check out!