How to Make Weed Brownies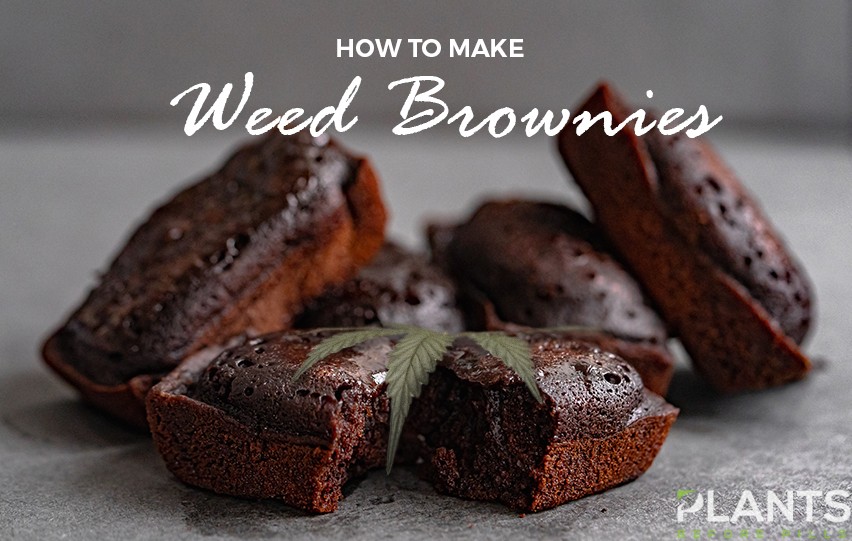 I'd wager a good portion of 21-64 year old humans ask "Is there weed in here?" when handed a homemade brownie. So these THC infused treats are usually people's first adventure into edible Cannabis (Likely attributable to chocolate's powers of covering up nearly any unpleasant taste.) Too-strong brownies sometimes carry the deep bitterness of raw marijuana, but with the right proportions you can make a brownie that's as delicious as it is dastardly.
Some bakers opt for chocolate ganache while others are in love with the cocoa (powder). Both will give you moist and gooey brownies on their own, but combining the two makes them addictively fudgey and, pot or not, they stand alone. Brownies bake up like an extra-dense cake, and both the pan and the baking time dictate the degree of fudge you end up with. A big wide pan will give you a thick chewy result, whereas smaller portioned pans will bake up super fast and gain height.
I like this recipe because it's well-tested by professional recipe developers, but forgiving if you want to make tweaks, which we are going to do to max out the fudge factor. Make your butter in advance and store it in the freezer, thawing before use.
Make the Brownies
For Brownies:
1 stick of unsalted butter that's been infused with 3.5 grams of cannabis (see above)
¼ cup vegetable shortening
¾ cup of cocoa powder
1 cup cake flour
2 cups sugar
½ teaspoon salt
4 ounce bittersweet or semisweet chocolate
¼ teaspoon baking powder
⅛ teaspoon baking soda
2 jumbo eggs
The guts of one vanilla bean
Preheat to 350℉. If you've prepped your butter in a sous-vide bag, toss it into a bowl with warm water and let it soften fully before mixing the batter. Baking all brownies, even cannabis brownies, calls for your standard wet bowl, dry bowl batter technique, so start by mixing all of the dry ingredients together. Then, in a second bowl, combine vanilla and eggs.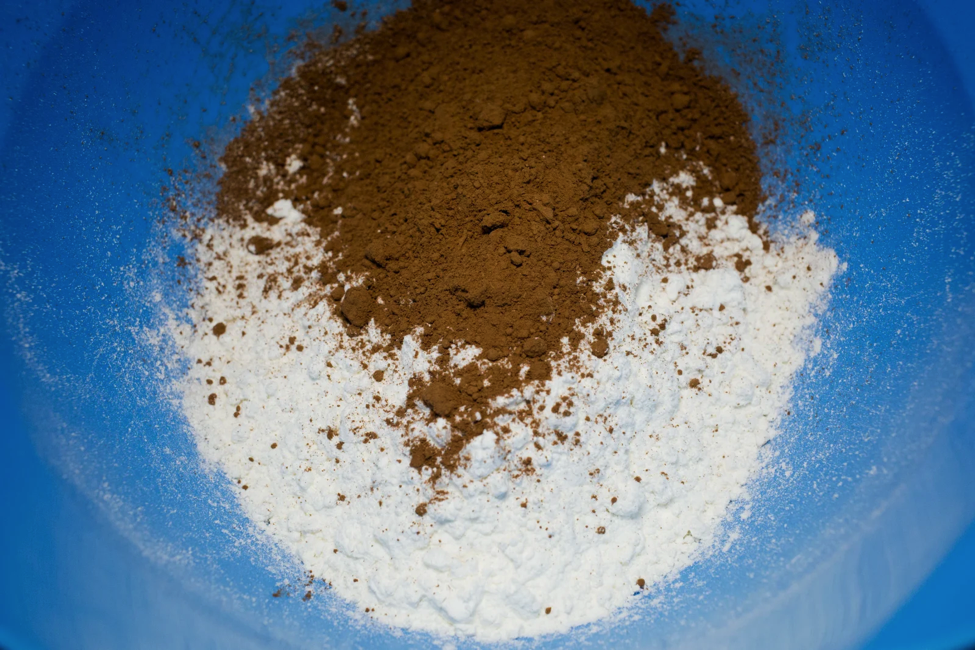 Melt the chocolate gently with either a double boiler or in a microwave in short bursts. Stir in the shortening into the chocolate until it melts. Stream the chocolate mixture slowly into the eggs and mix with a spatula, then fold in cannabutter. Make sure everything is uniformly mixed without aerating too much.
Fold the wet batter into the combined dry ingredients, and stir this sinfully thick goop again until it's just mixed. Here's where my bff OXO bowl scrapers come in handy: they allow you to squeeze out every last drop of the fudge into a waiting greased and parchment lined 9×7 pan. Smooth out the mixture and smack it flat on the counter a few times to make sure there is no air trapped inside.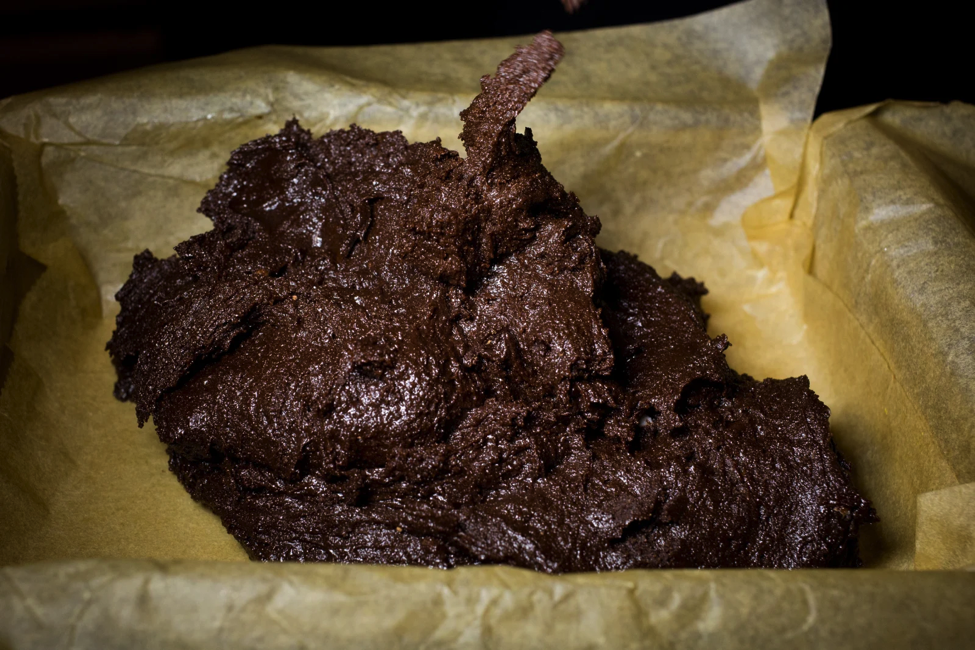 Bake for 15 minutes, rotate the pan, then bake for another 15 minutes. Remove from the oven and cool in the pan for at least 10 minutes. At this point your brownies are warm and edible, but be warned that their structure will come from cooling completely, similar to chocolate chip cookies. If you can't wait for them to cool completely, at least use a big, sharp knife to cut off a slab so you don't damage the innards too much. Use the paper to take them out of the pan and cool the rest of the way on a wire rack.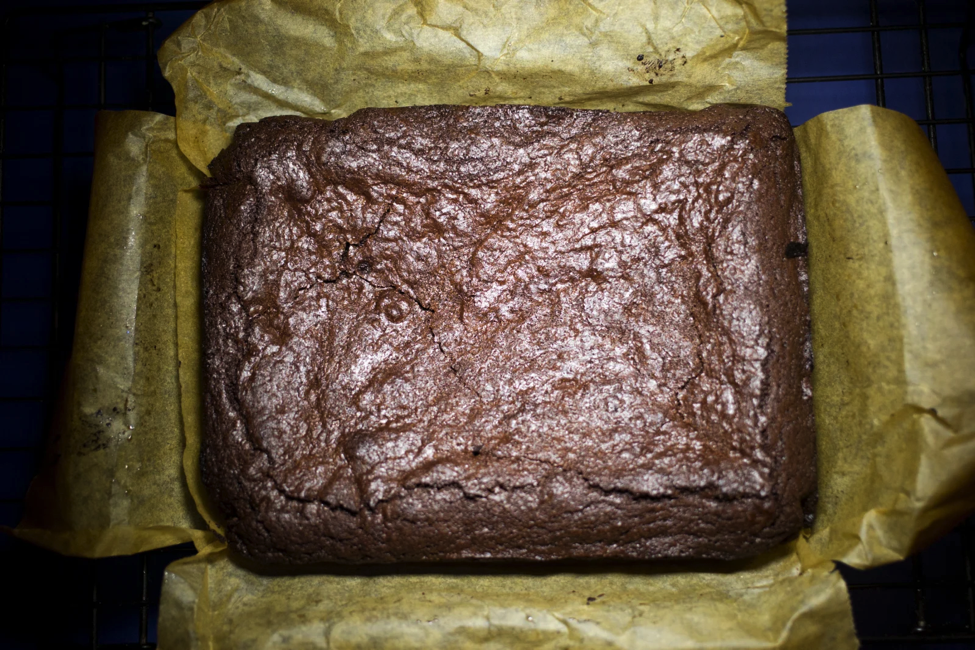 Portion, or don't, but keep in mind that each 1-inch square will have roughly 29 milligrams of THC, a potent dose, so serve small chunks. You can also swap out half of the butter for the non-psychoactive kind and drop the dosage down to 15 milligrams, which is much more reasonable for people who don't smoke habitually. Follow the basic edible protocol not laid out by Maureen Dowd and try not to consume more than 5 milligrams at time if you are a new denizen of weedland. Always wait 60 minutes before eating more, because eating too much can leave you impaired for hours at a time.
These devilishly rich bites will be too tasty to resist, so no one will judge you for making them sans herb, but if you want to impress someone or just imbibe the nostalgic way, this is it.
While the browines are amazing, you can always skip these steps and go right to the best online dispensary Canada 2019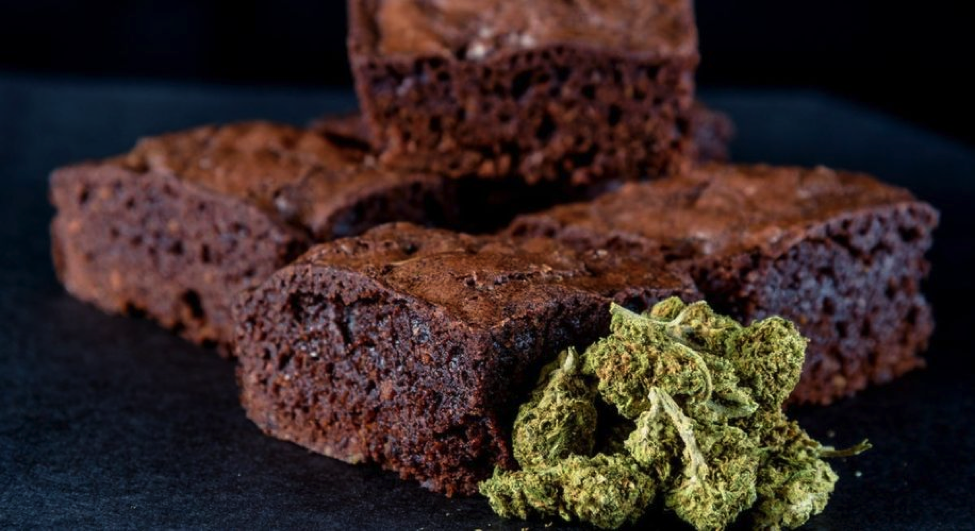 Choosing Your Next CBD Gummies – Quick Guide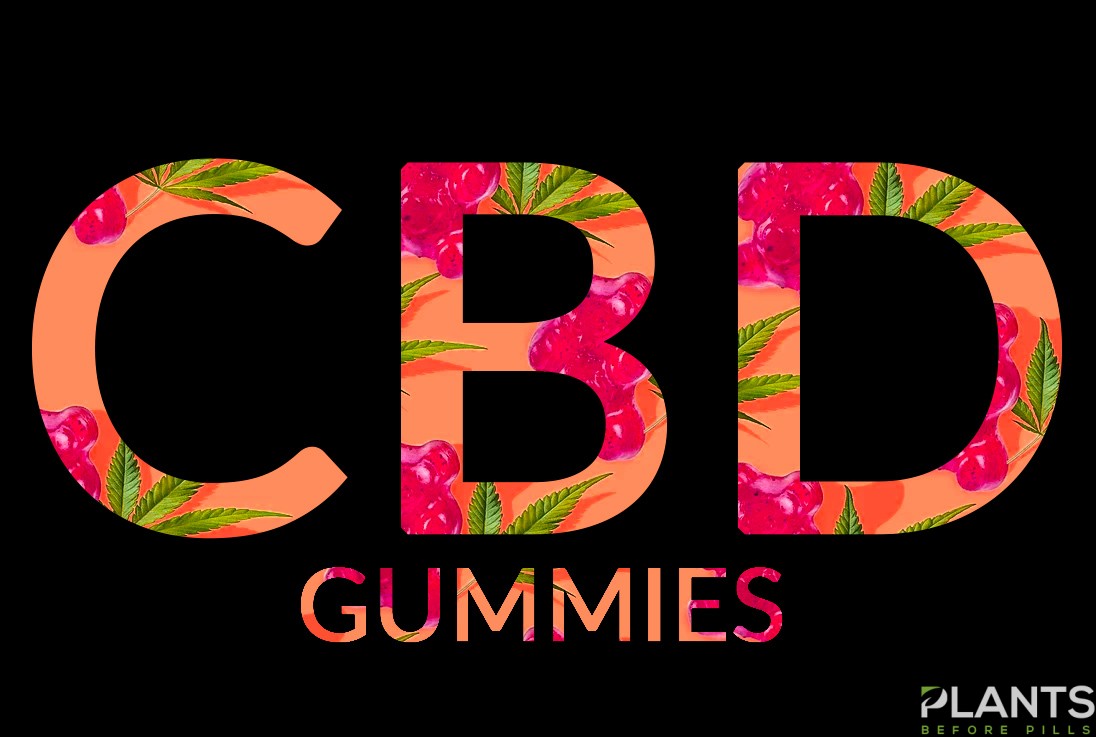 If the idea of ingesting oil makes you queasy, CBD gummies are a great introduction to the CBD world. Not only are they delicious, but they also have the dosage already measured out so you do not have to worry about taking too little or too much. Be careful, it is extremely easy to eat more than enough as they are totally addicting in taste.
CBD gummies are becoming increasingly popular as the range of CBD products increases, many people opt-in for alternatives such as CBD chocolate or CBD cookies, but CBD gummies remain fan-favorite. But how do you pick which gummies are right for you to ensure you are getting the most bang for your buck and will benefit from the CBD?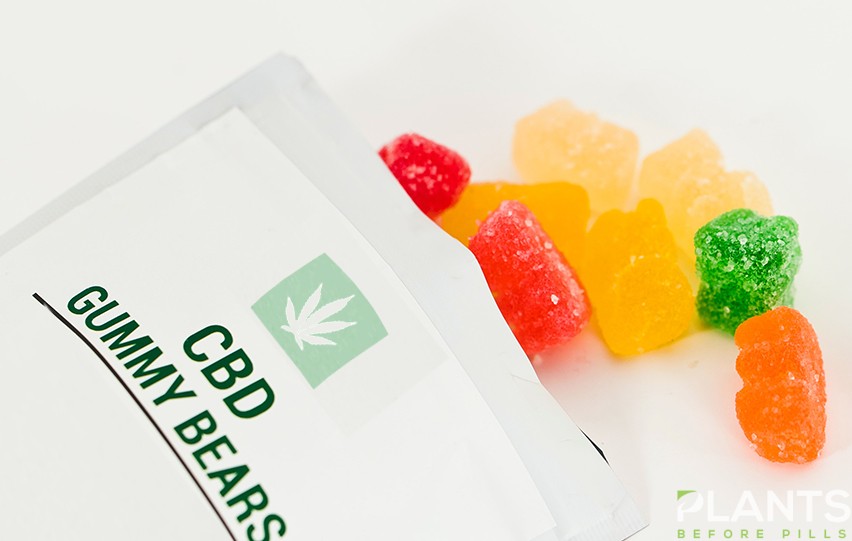 How to Choose Your Next CBD Gummies?
When choosing any supplement, whether it is CBD or not, it is important to consider the quality and safety of the product. Is the product lab tested? Is the manufacturer transparent in the sourcing and processing of the product? Those are some questions that you should be asking yourself when making a choice on which CBD gummies to purchase. Avid Hemp CBD Gummies are some people really enjoy.
When picking our next CBD gummy supplement, we have quite an intense set of criteria. Not only do we expect the manufacturer to be transparent on where the hemp was grown, but we also expect them to provide proof of lab testing. Through lab testing, the manufacturer is also able to detect any pesticides or heavy metals that could be contained in the hemp, and that is a no go for us. The manufacturer must also carry certifications to prove that their practices follow code and are ethical and products are safe to ingest. One of the most important criteria, however, is the quality of all of the ingredients that make up the CBD gummy. It is important to opt-in for products that are made with organic ingredients and are sourced ethically. Customer reviews are a bonus, as social proof always helps in finding out if that product is right for you.
What is the difference between full-spectrum CBD, broad-spectrum CBD, and CBD isolate?
If you have shopped for CBD products in the past, you probably came across those terms. But what do they actually mean and how do they apply to CBD gummies?
CBD comes from a Cannabis plant, within the plant, there are multiple compounds called cannabinoids. When creating CBD products, companies choose which compounds to extract as they change the make-up of the product. In simpler terms, CBD isolate is the purest form of CBD as it is entirely isolated from the other compounds. Full-spectrum CBD contains all of the naturally occurring compounds, and broad-spectrum is in-between isolate and full-spectrum meaning that some compounds have been extracted and some have not.
When picking your CBD product, you must first research which of these best aligns with the purpose of your supplement and make a decision then. There isn't an all in all best choice, it depends on the individual.
Choosing your next CBD gummies could prove to be quite overwhelming when you are not experienced in the world of CBD. By using this guide you can narrow down your choices and pick ones that suit you best.
Go out and get some to try today!
How to Make CBD Infused Chocolates [VIDEO]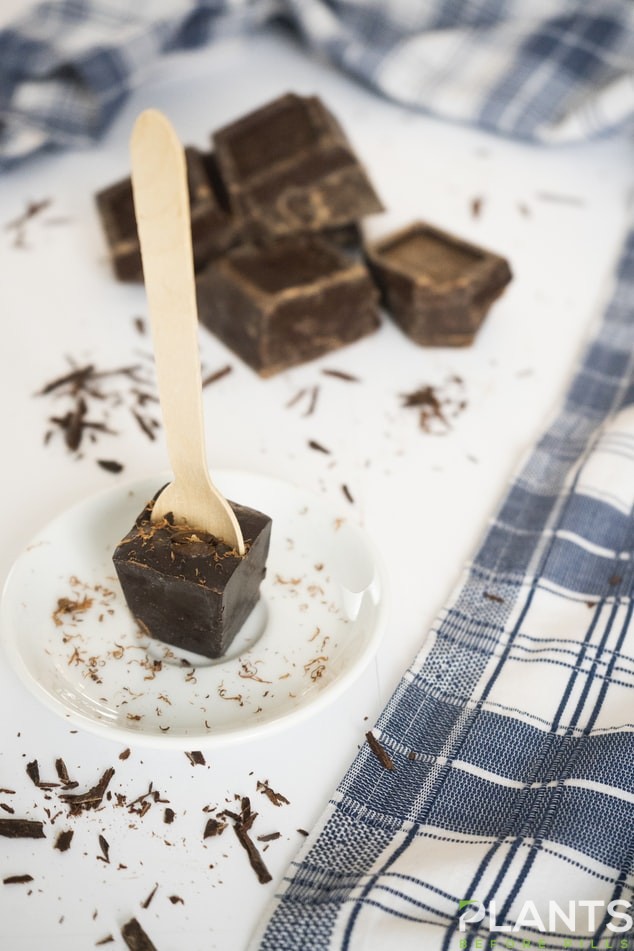 Making these hemp-infused chocolates is a great and delicious way to enjoy the benefits of hemp. Serve it at your next dinner party or give it as a gift. Using a few simple ingredients such as cocoa powder and cocoa powder, the recipe is fun and easy to do.
Cooking with CBD Oil: 3 Recipes You Can Make on 4/20 & Every Day [VIDEO]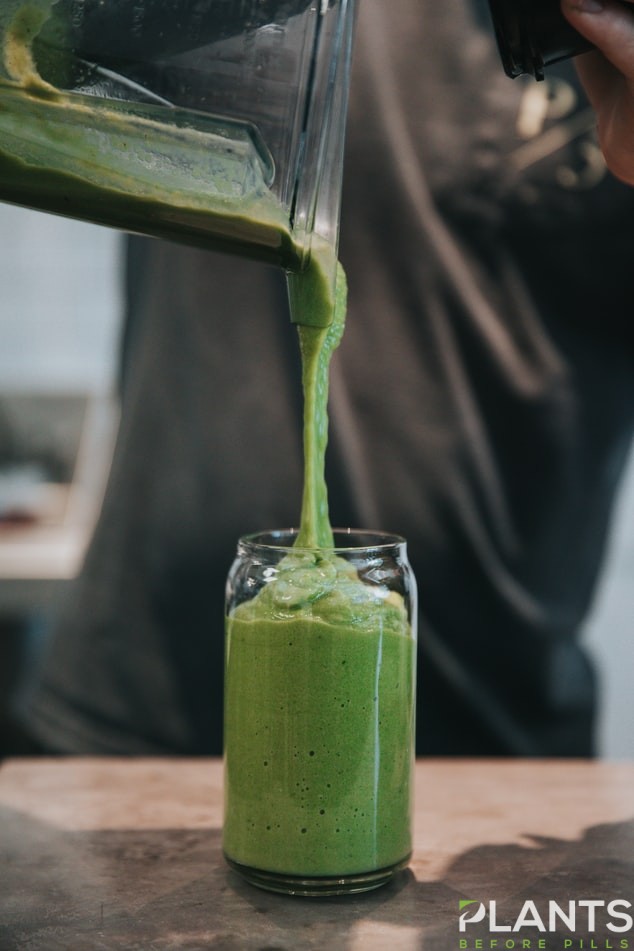 Since it won't leave you dazed and high like THC does, you can actually include CBD in your kitchen essentials stash. There's no reason why you cannot use it for cooking every day. In fact, it'll certainly bring some added health benefits to your daily meals. Nutritionist Teresa Hansen teaches us how these easy yet delectable CBD oil recipes.