How to Make Weed Brownies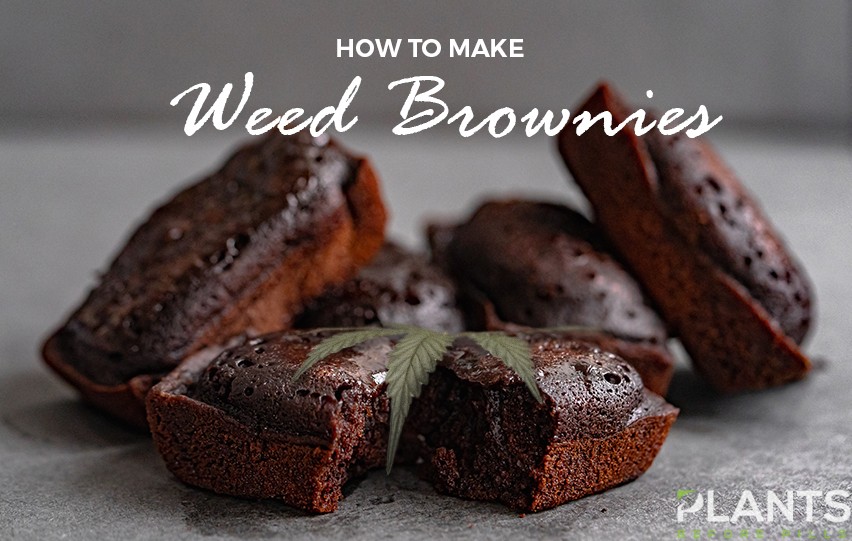 I'd wager a good portion of 21-64 year old humans ask "Is there weed in here?" when handed a homemade brownie. So these THC infused treats are usually people's first adventure into edible Cannabis (Likely attributable to chocolate's powers of covering up nearly any unpleasant taste.) Too-strong brownies sometimes carry the deep bitterness of raw marijuana, but with the right proportions you can make a brownie that's as delicious as it is dastardly.
Some bakers opt for chocolate ganache while others are in love with the cocoa (powder). Both will give you moist and gooey brownies on their own, but combining the two makes them addictively fudgey and, pot or not, they stand alone. Brownies bake up like an extra-dense cake, and both the pan and the baking time dictate the degree of fudge you end up with. A big wide pan will give you a thick chewy result, whereas smaller portioned pans will bake up super fast and gain height.
I like this recipe because it's well-tested by professional recipe developers, but forgiving if you want to make tweaks, which we are going to do to max out the fudge factor. Make your butter in advance and store it in the freezer, thawing before use.
Make the Brownies
For Brownies:
1 stick of unsalted butter that's been infused with 3.5 grams of cannabis (see above)
¼ cup vegetable shortening
¾ cup of cocoa powder
1 cup cake flour
2 cups sugar
½ teaspoon salt
4 ounce bittersweet or semisweet chocolate
¼ teaspoon baking powder
⅛ teaspoon baking soda
2 jumbo eggs
The guts of one vanilla bean
Preheat to 350℉. If you've prepped your butter in a sous-vide bag, toss it into a bowl with warm water and let it soften fully before mixing the batter. Baking all brownies, even cannabis brownies, calls for your standard wet bowl, dry bowl batter technique, so start by mixing all of the dry ingredients together. Then, in a second bowl, combine vanilla and eggs.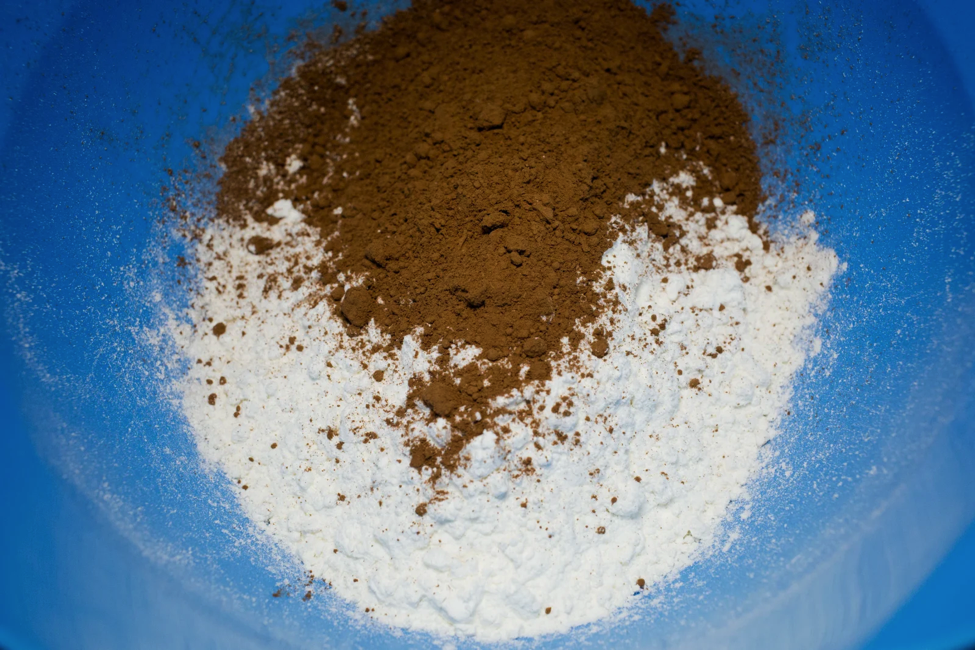 Melt the chocolate gently with either a double boiler or in a microwave in short bursts. Stir in the shortening into the chocolate until it melts. Stream the chocolate mixture slowly into the eggs and mix with a spatula, then fold in cannabutter. Make sure everything is uniformly mixed without aerating too much.
Fold the wet batter into the combined dry ingredients, and stir this sinfully thick goop again until it's just mixed. Here's where my bff OXO bowl scrapers come in handy: they allow you to squeeze out every last drop of the fudge into a waiting greased and parchment lined 9×7 pan. Smooth out the mixture and smack it flat on the counter a few times to make sure there is no air trapped inside.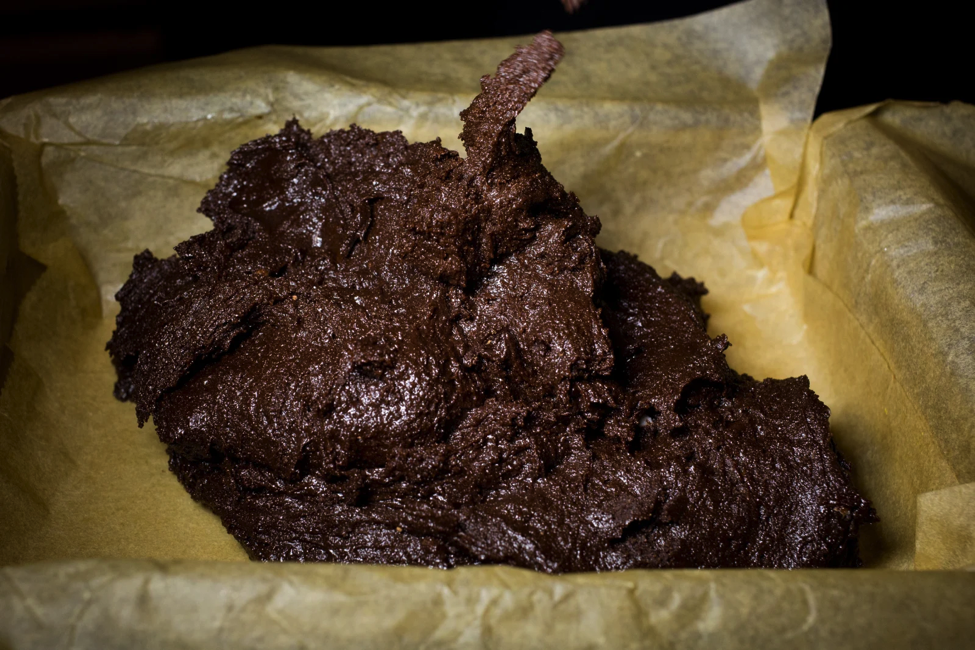 Bake for 15 minutes, rotate the pan, then bake for another 15 minutes. Remove from the oven and cool in the pan for at least 10 minutes. At this point your brownies are warm and edible, but be warned that their structure will come from cooling completely, similar to chocolate chip cookies. If you can't wait for them to cool completely, at least use a big, sharp knife to cut off a slab so you don't damage the innards too much. Use the paper to take them out of the pan and cool the rest of the way on a wire rack.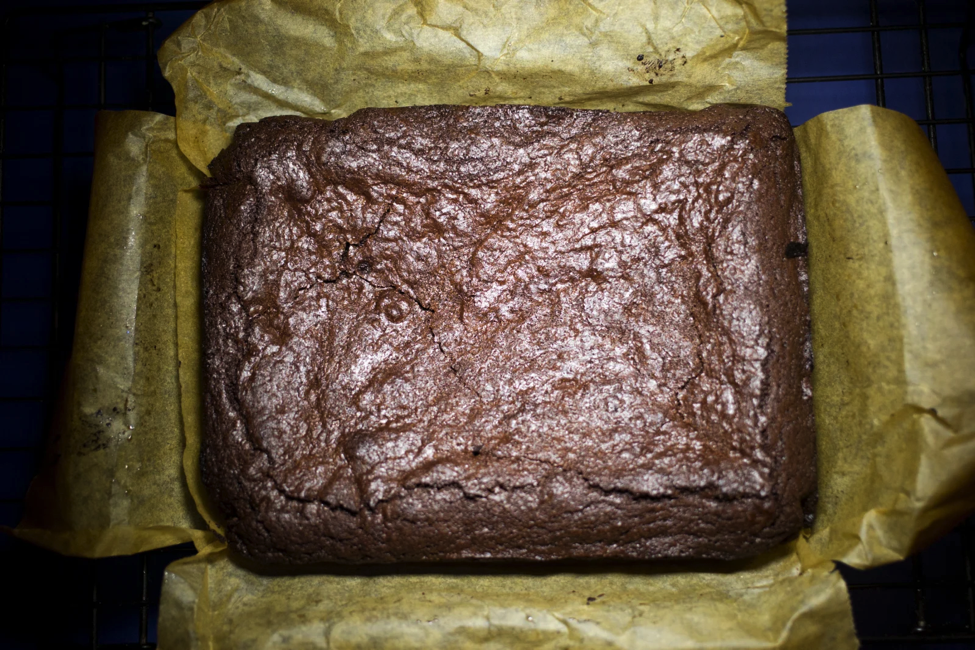 Portion, or don't, but keep in mind that each 1-inch square will have roughly 29 milligrams of THC, a potent dose, so serve small chunks. You can also swap out half of the butter for the non-psychoactive kind and drop the dosage down to 15 milligrams, which is much more reasonable for people who don't smoke habitually. Follow the basic edible protocol not laid out by Maureen Dowd and try not to consume more than 5 milligrams at time if you are a new denizen of weedland. Always wait 60 minutes before eating more, because eating too much can leave you impaired for hours at a time.
These devilishly rich bites will be too tasty to resist, so no one will judge you for making them sans herb, but if you want to impress someone or just imbibe the nostalgic way, this is it.
While the browines are amazing, you can always skip these steps and go right to the best online dispensary Canada 2019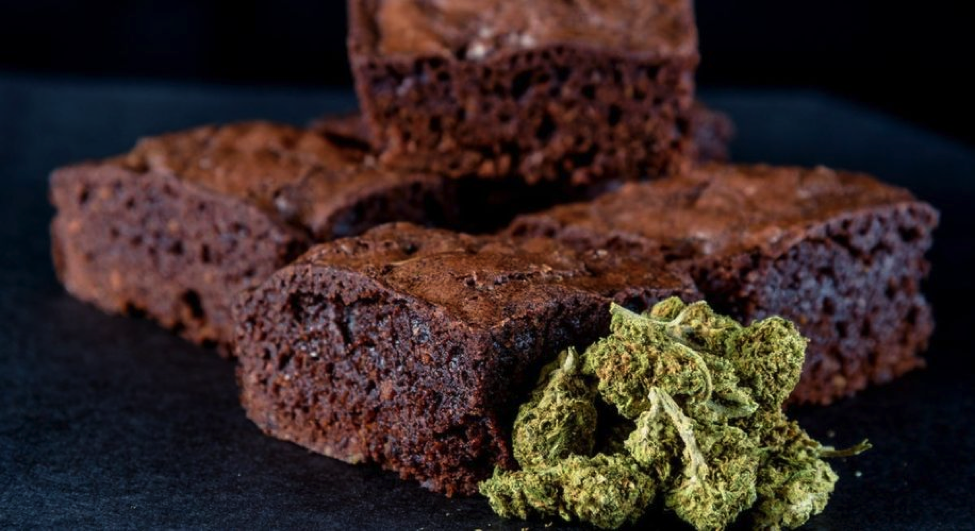 Relaxing CBD Drinks to Help You Through These Trying Times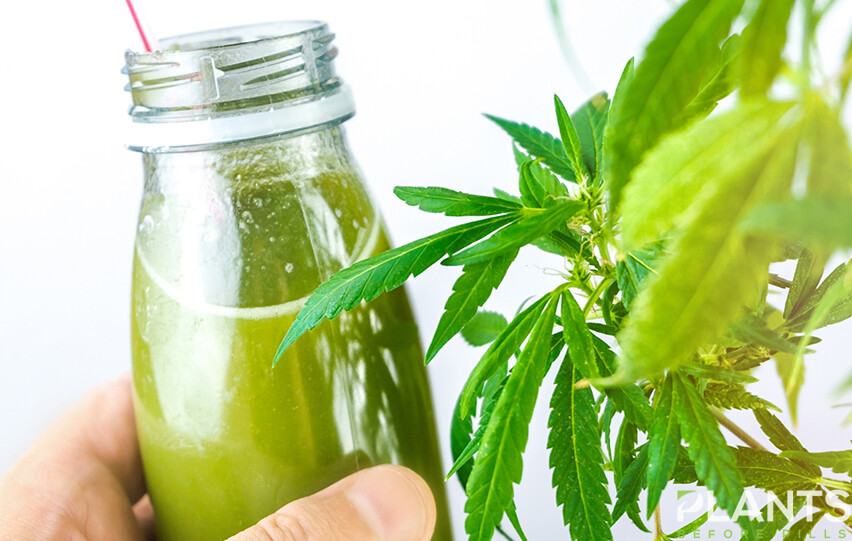 The global health crisis has undoubtedly put people from all over the world in a state of distress and panic. Because of this, more and more individuals are turning to home cooking and eating in order to help alleviate some of their anxiety with what's happening around the globe.
With people discovering healthier alternatives and additions to their lives, many have discovered the wonders of cannabidiol. This cannabis compound does wonders for the body, not only providing relief from pain, but also aiding in the reduction of stress and anxiety.
Why CBD Oil?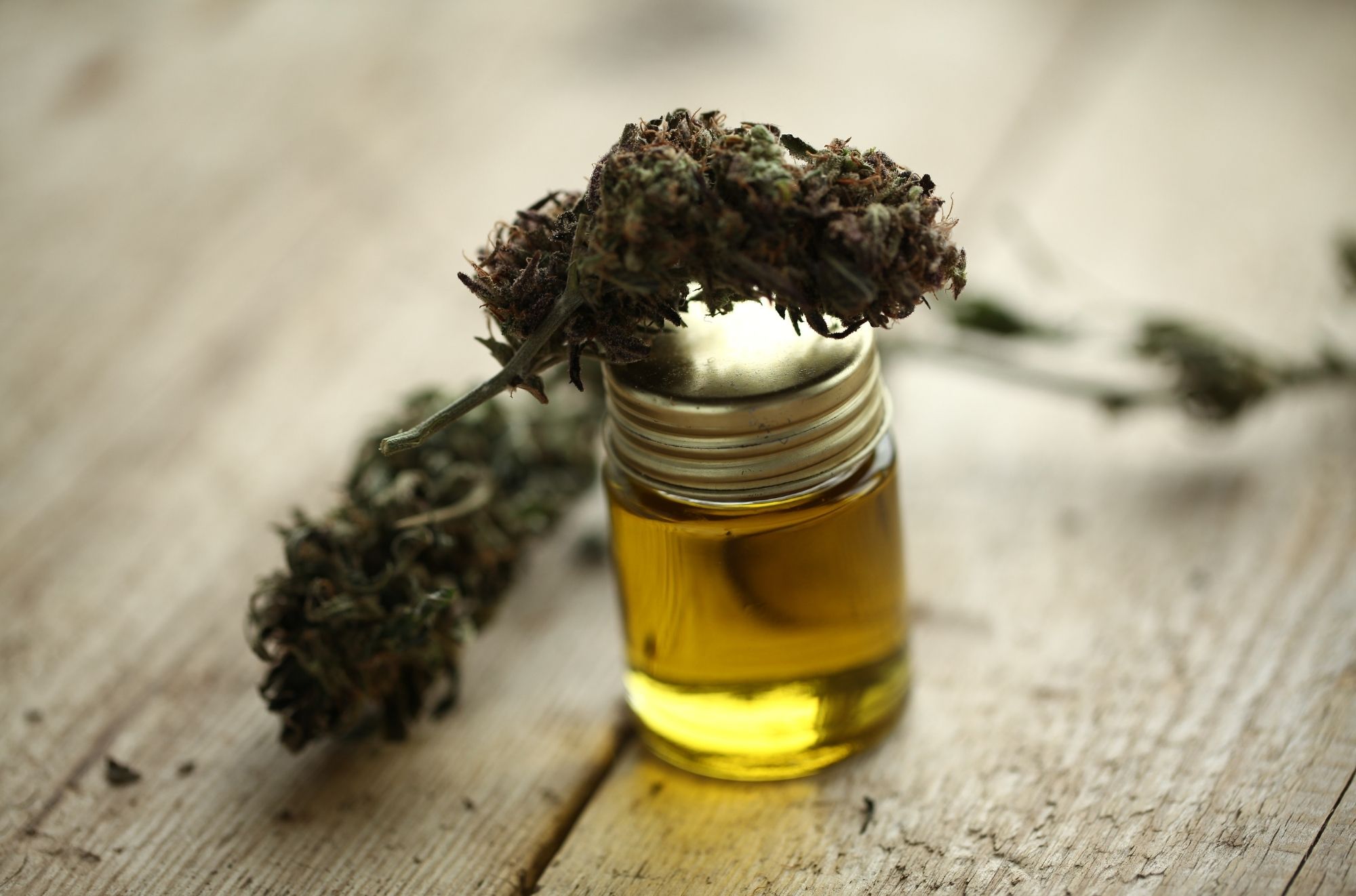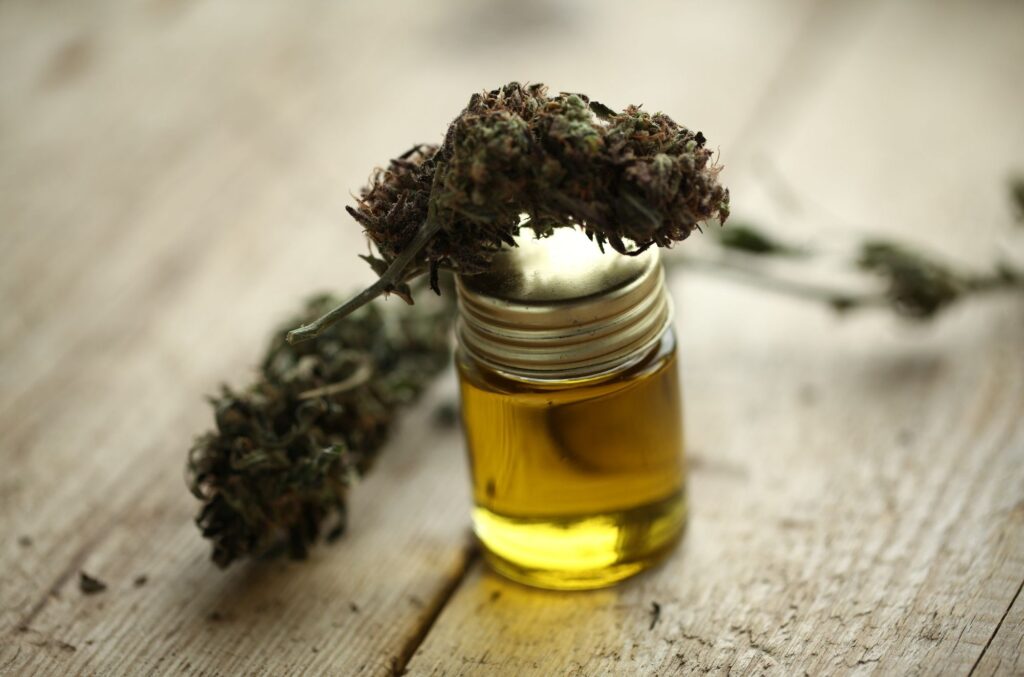 Because does not contain tetrahydrocannabinol or THC, the compound responsible for producing the 'high' and putting users under the influence, this is non-psychoactive. Instead, it interacts with other receptors of the body, which in turn boost the level of cannabinoids within.
CBD oil products are found effective in treating pain and inflammation. While cannabidiol does not easily bind with the endocannabinoid receptors in the body, its interactions with neurotransmitters and serotonin and opioid receptors yield better results, thereby reducing pain.
Individuals who have taken cannabidiol also found that they can alleviate anxiety and stress. Unlike prescription medication, however, CBD oil does not pose risks for addiction and substance abuse. In addition, taking a small dosage of this also promotes better sleep, thereby helping individuals relax and have a better disposition.
Easy CBD Drinks to Try
Lemon Honey Tea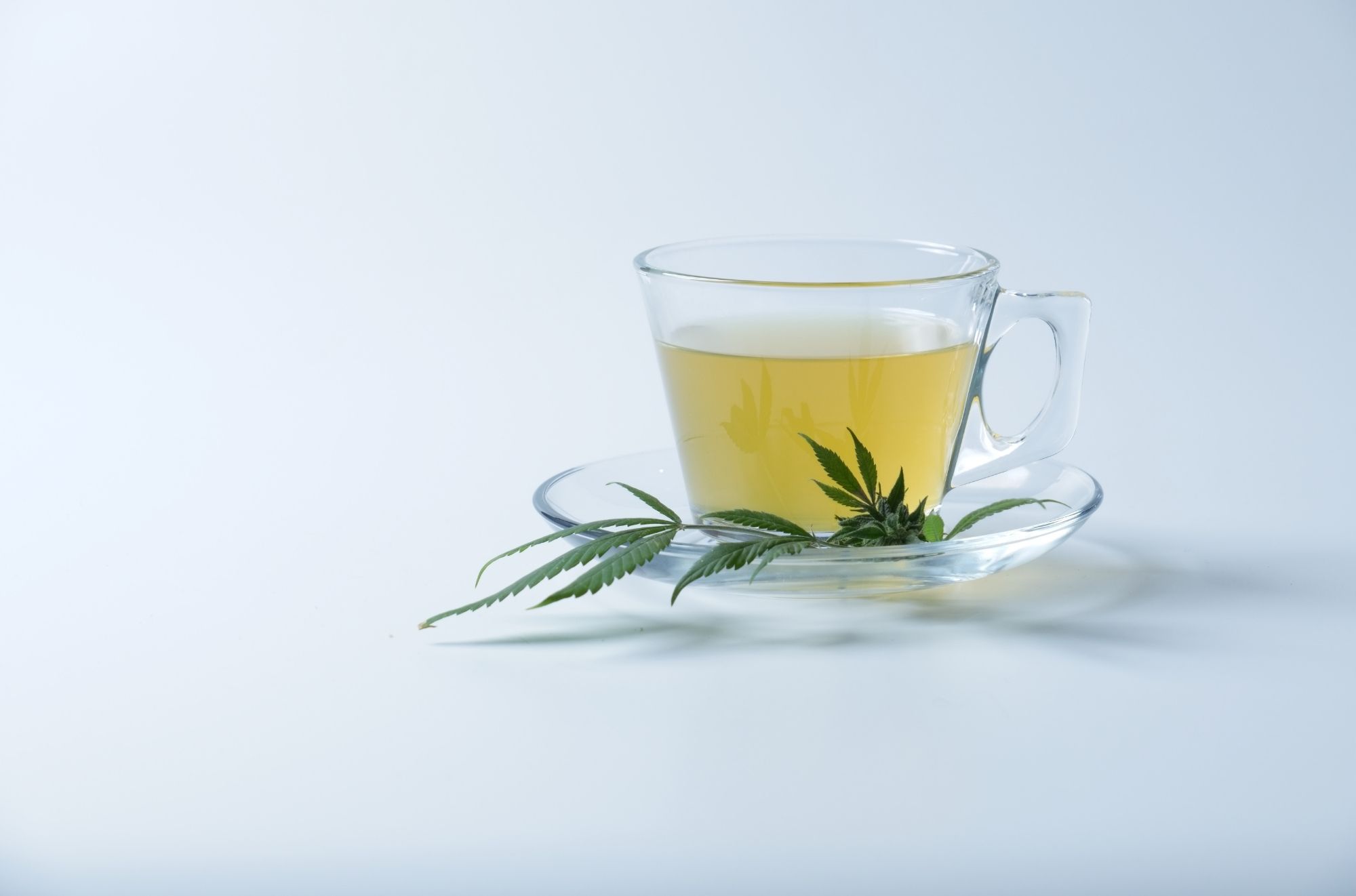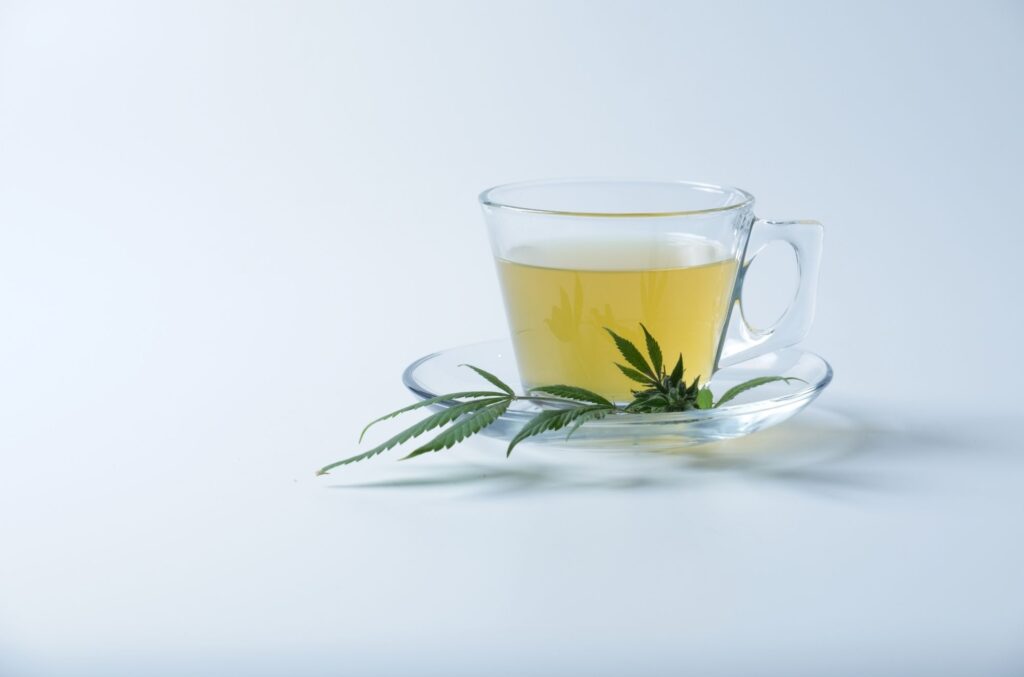 Boosting your strength and immunity is more important than ever, what with the virus pandemic posing threats to our immune system. Help ward off coughs and colds with this lemon honey tea. Soothing in every sense of the word, this easily brightens up your day while giving you a healthy dose of vitamin C.
To make this, simply steep a teabag of your choice in water, add lemon and honey to your liking, and add a few drops of high potency CBD oil.
Golden Milk
This recipe is guaranteed to be beneficial, especially as it contains healthy ingredients other than CBD. To make this milk, you will need turmeric and ginger. Turmeric is known for its anti-inflammatory and pain-relieving properties, while ginger has some nausea-fighting and digestive effects. Combined with the cannabinoid, Golden Milk can be the ultimate anti-inflammatory drink.
To make this drink, you just need to add the turmeric, ginger and milk in a saucepan, then cook the concoction for 10 minutes over low heat. Then turn off the heat and transfer the milk into mugs. Add your preferred amount of CBD oil and mix thoroughly.
If you are not one for ginger or turmeric, you can easily omit these and simply use honey instead and add this to warm milk. This still gives you a golden-tinted glass of milk with the amazing effects of the chemical compound.
Peppermint Mocha
Those who love the rich taste of coffee combined with chocolate will find this CBD Drink the most alluring one. Plus, it comes with a merry twist in the form of peppermint. You just need milk, espresso, chocolate syrup, peppermint extract, and CBD.
You can start by heating the milk in a saucepan, then remove it. Whisk it, then add all the other ingredients, including the oil. This is best served in mugs during a cold night huddled around the fireplace. This is definitely a relaxing drink complete with the exciting minty taste of peppermint and the benefits of the cannabinoid.
The Bottom Line
Cannabidiol is a great addition to your favorite drinks. With the various health effects offered by this compound, you are not only making drinks that can soothe your nerves, but also whipping up concoctions with other advantageous effects.
CBD-Infused Lemongrass Lemonade Recipe [VIDEO]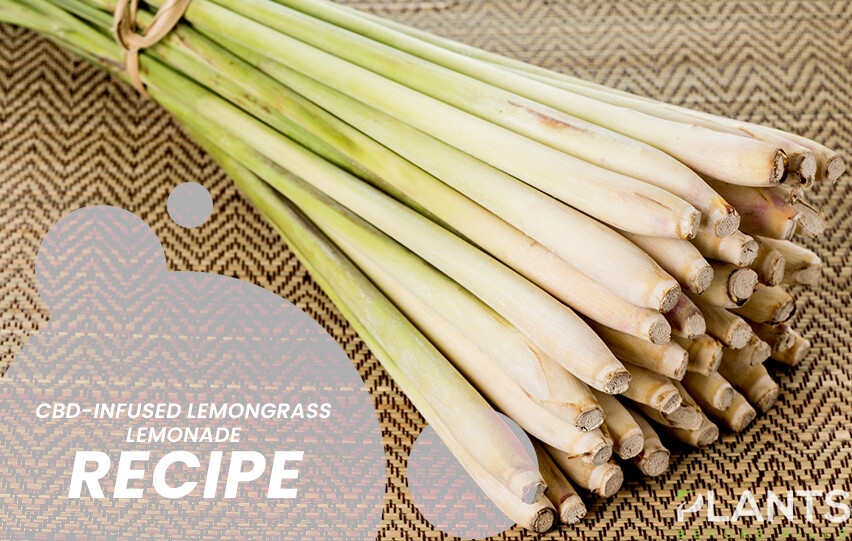 Lemonade is the quintessential thirst-quencher during warmer days. Infusing lemongrass and CBD will certainly take your lemonade to the next level. Store a pitcher of this CBD Lemonade in your fridge for every time you need a glass of something refreshing. You could also serve it at your next brunch party.
The Wonderful World of Weed Edibles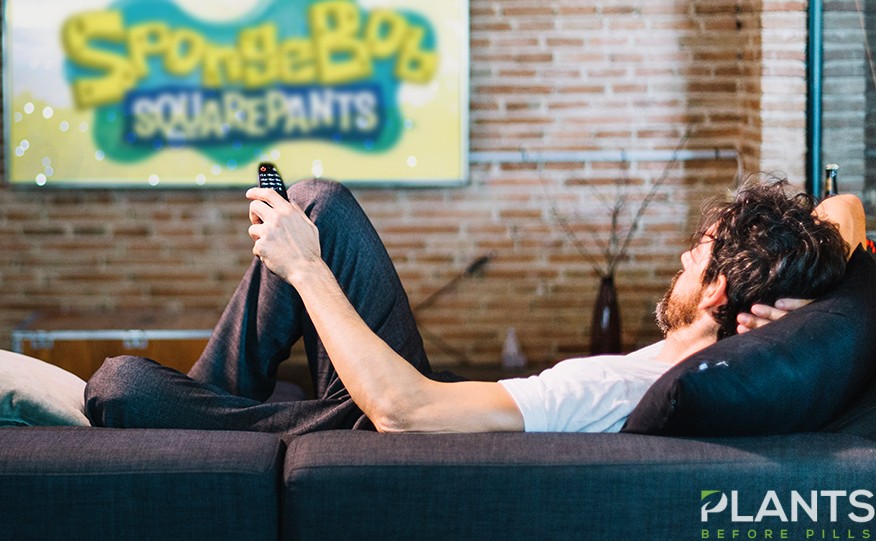 Smoking anything can be very harmful to your body and many people prefer not to smoke. Although some people believe that smoking marijuana is better for your overall health than smoking cigarettes, the smoke can still have harmful effects. Sometimes people want an alternative. They want to feel the effects of marijuana, without actually smoking it. Weed edibles are the best way to do so. In this article. we're going to be talking about what are weed edibles and how they affect your body and the modern cannabis market of today.
What Are Weed Edibles?
Weed edibles are different kinds of foods and drinks that have been infused with marijuana. This is achieved by creating marijuana oil and adding it to a desired food or drink. Some may argue that a drink infused with marijuana is not a weed edible, as you drink it, not eat it, but they may refer to it as a weed drink. The most common types of edibles include baked goods and candies, but the possibilities are endless when it comes to weed edibles. If marijuana and weed edibles are legal in your state or whichever country you live in, you can purchase premade weed edibles at a marijuana dispensary. You can also make your own if you have access to some cannabis.
How Do Weed Edibles Effect The Body?
There are two main types of weed edibles that you can purchase; THC weed edibles or CBD weed edibles which both have different effects. THC or Tetrahydrocannabinol is a cannabinoid and the main psychoactive component in marijuana. CBD or Cannabidiol is one of the major active ingredients in cannabis that comes from the hemp plant which is apart of the marijuana family. If you choose a weed edible with THC, then you will feel a high or a sense of euphoria and some sedation, whereas if you choose CBD, then you won't experience a high, but you may feel more relaxed or relief from any chronic pain you may be suffering from.
Weed edibles can be a great option if you don't want to smoke marijuana, but you do need to be careful of how much you eat as they are a lot more potent than your average joint. When eating weed edibles, it is absorbed differently than if you were to smoke it. In short, when cannabis is consumed rather than smoked, it gets metabolized by the liver and changed from delta-9 THC to 11-hydroxy-THC. This creates more of a psychedelic effect which is completely different compared to your average high.
Another thing is that it is a lot easier to dose yourself correctly when you smoke because you can control how much weed you want in your joint, blunt, or bong. With weed edibles, if you eat too much, you may experience extreme paranoia especially if you are inexperienced with marijuana plus it takes longer to feel the effects from an edible than if you were to smoke, so it can be very easy to consume too much. If you are new to marijuana and experimenting, then it is advisable if you decide to eat a weed edible, you only eat a small amount and see how you feel after 30 minutes- 1 hour.
To conclude, weed edibles can be the perfect alternative if you want to feel the effects of marijuana without smoking. There are tons of options in regards to the type of edibles you can get and the effects they have on your body. Whether you choose a CBD weed edible or a THC weed edible, make sure to do your research beforehand and decide which type and how much is right for you. Talk to friends and family that have experience which weed edibles and marijuana or even a budtender at your local dispensary as they may be able to guide you in the right direction. Just have fun and be safe while experimenting, because marijuana has great effects and can be a lot of fun plus help with a lot of issues.