How to Throw the Ultimate THC Themed Brunch?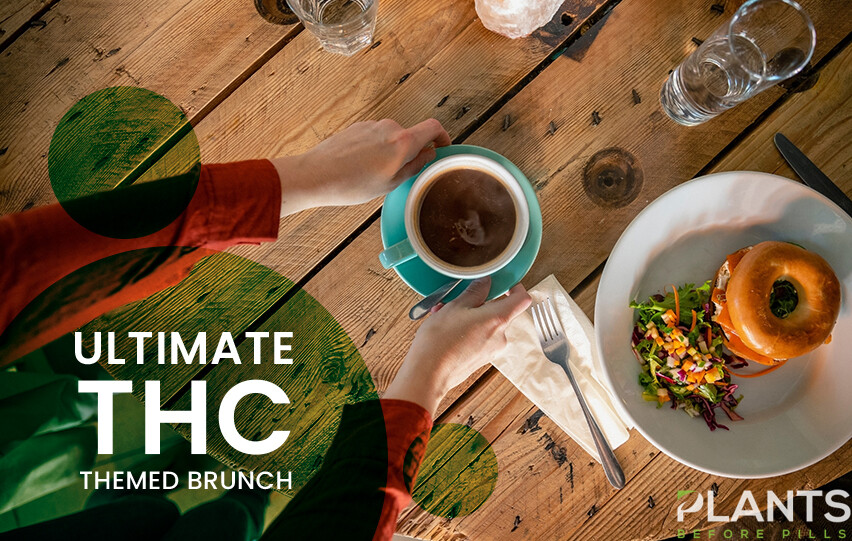 New year 2021 is just a few days away that means it's calling us to have super fun time with your friends. If there is something common that millennials completely love, is the idea of brunch and throwing a 420-friendly THC themed brunch for them is a super cool and fun idea. But planning to throw a successful and ultimate THC-themed party, you will need to gather more than just a few pre-rolled joints and a clean bong. To give the best possible experience to your friends in your brunch, you need to do proper planning and setting up everything perfect to give it a whole high vibe.
In this article, we have listed out a few of the plans that you can execute to set up the whole environment accordingly. So, let's dive in.
To begin with it is noteworthy that THC strains promote a ravenous appetite, while combusted and vaporized ones create dry mouth, so your brunch must include plenty of essential pot party flavors that are incredibly delicious. We have some of the essentials listed below:
Create a selection of cannabis infused edibles
A number of edible options must be available in your local dispensary but if you want variety and want to know Where to buy edibles online you can do that also. You can also make your own edibles but for a quicker and efficient way try buying it online or from the local dispensary.
Set up a Joint rolling Station
Every cannabis user is used to smoking joints. It is just a basic thing that will add great value to your brunch. Put out all the necessary accessories at the station including rolling papers, crushers, lighters, weed, or ask the guests to BYOW (bring your own weed). Additionally make sure you have high a quality dab rig, pro vaporizer, and a number of unbreakable bongs and pipes. But make sure you don't run out of pot!
Serve a CBD infused beverage
Most staple brunch beverages, Blood Mary and Mimosa are loved by everyone. So for your THC themed party try making a CBD infused beverage for the guests. You can find some of the delicious recipes online for cannabis-friendly brunch.
A Designated Hotbox room
To take things to the ultimate level other than opting for the best THC-infused products, you can give the brunch location a hotbox room. It could be an enclosed room or under a stairs cupboard, or your bathroom. The idea of having a hotbox room at the location is just perfect to elevate your guests' mood and high to new euphoric planes. Make plenty of cannabis snacks and sweets or junk foods, munchies available in the room to set everyone's mood and suitably high by the end.
Stock your bathroom with standard stoner products
Besides, the official party location your bathroom remains the centre of accommodation for guests as well. To make them feel welcome you must put some standard stoner products in the bathroom like mints, lotions, single-serving eye drops, and more.
Serving food that improve the high
While serving food in your brunch party, do not forget to include food that helps in improving your high, like, Mango. Mango has myrcene, a compound also found in cannabis, which assists THC through the blood barrier and has a tendency to potentiate and accentuate cannabinoid effects. You can serve raw mango in lunch or make a good drink.
Other foods you can serve that could actually improve the high are apricot, nuts, broccoli, sage and bay leaves. This will surely bring good hit among the guests.
Note: The use of Vitamin E products will help in reducing the THC-induced anxiety.
Set up edible dessert station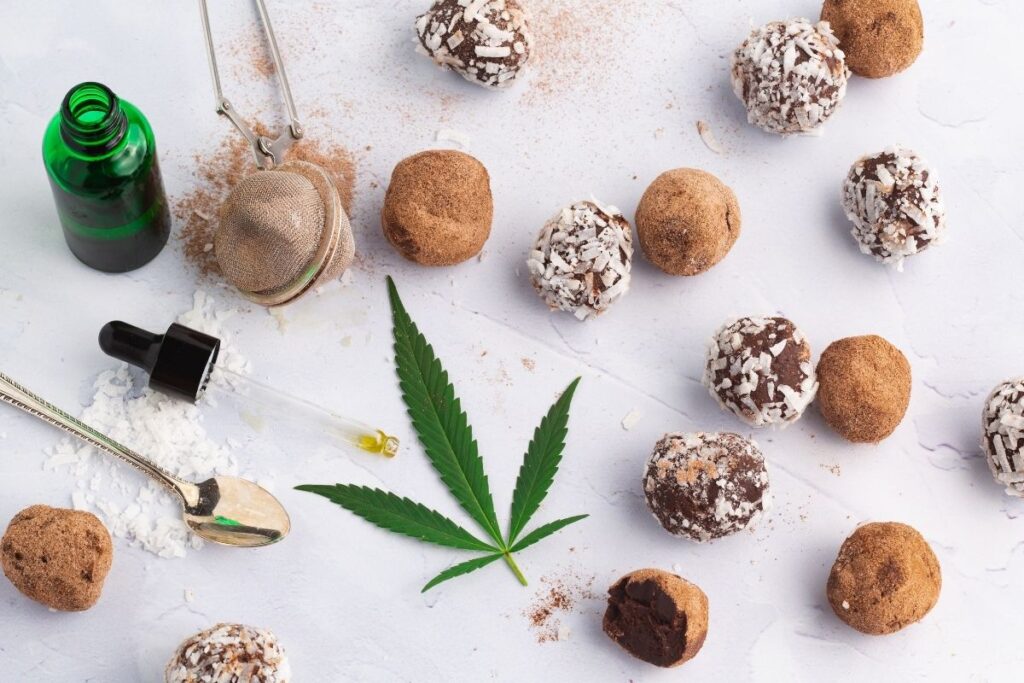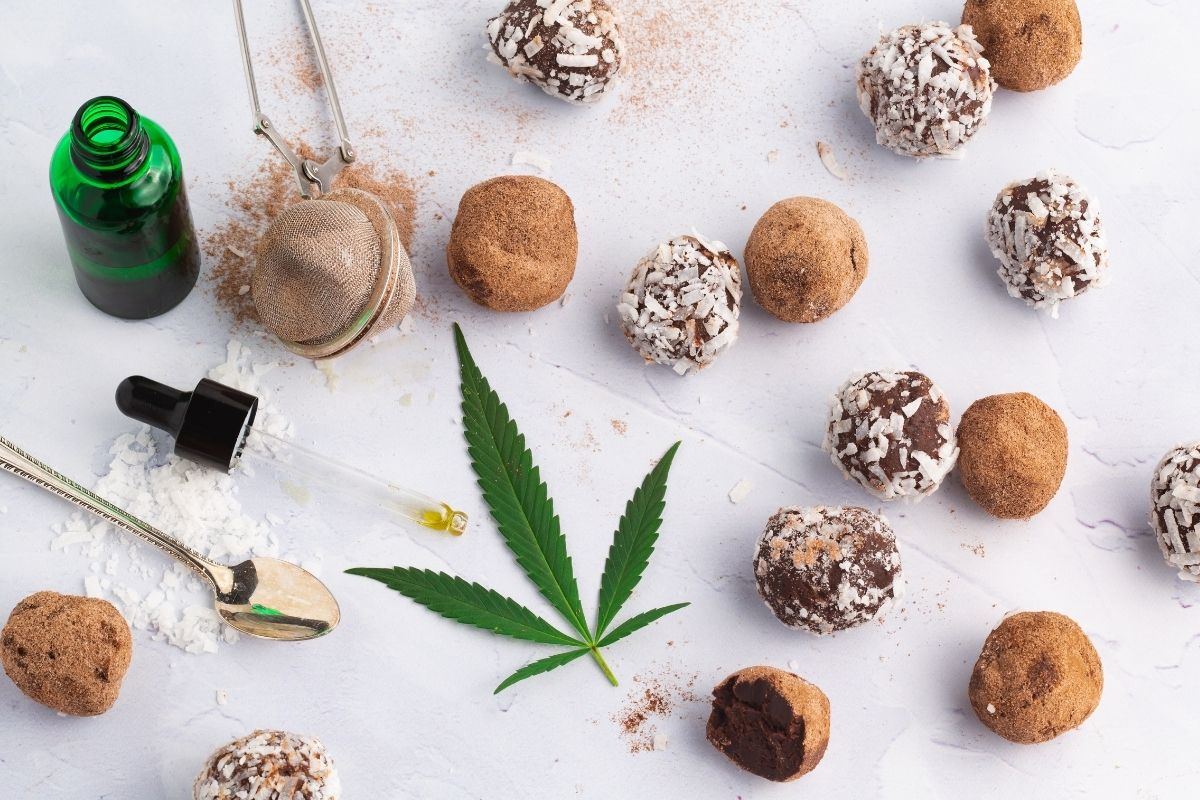 It's obvious that the happy ending of a brunch should always be brought by serving dessert. That's why you must plan a THC infused dessert station to guarantee the ending on a great high note. You can put THC candies, make space cake or try to make some THC infused chocolate fondue. Trust us; it will definitely give your guests an amazing experience.
Fun activities for the lovely stoners to enjoy
While you plan all the things for your brunch, just do not forget to include the fun activities in it. The ultimate cannabis party is not only about the top choice of products but it becomes amazing only when you enjoy the high coming along.
That's why we use relaxing activities like watching some comedy stoner movies, TV shows, or stand-up comedy in a well-set up screening room, with a banging sound system and a large high-res screen for playing the movies. You can do other activities, something of your choice to form that interpersonal bonding between the guests. The idea is to provide the best chill-out zone for stoners that were ever planned.
The Bottom Line
Here our journey on planning to throw the ultimate THC themed brunch comes to end. Now that you know how to throw this themed brunch, execute the plans well for your friends and head over to the next important step of buying the essentials for the day. There is no better way to celebrate your new year than to host a THC friendly brunch, so make your party lit by bringing your favorite products to the brunch and enjoy your time.
I hope the article was of great help to you. Thank-you!
5 Negative Things About Smoking Weed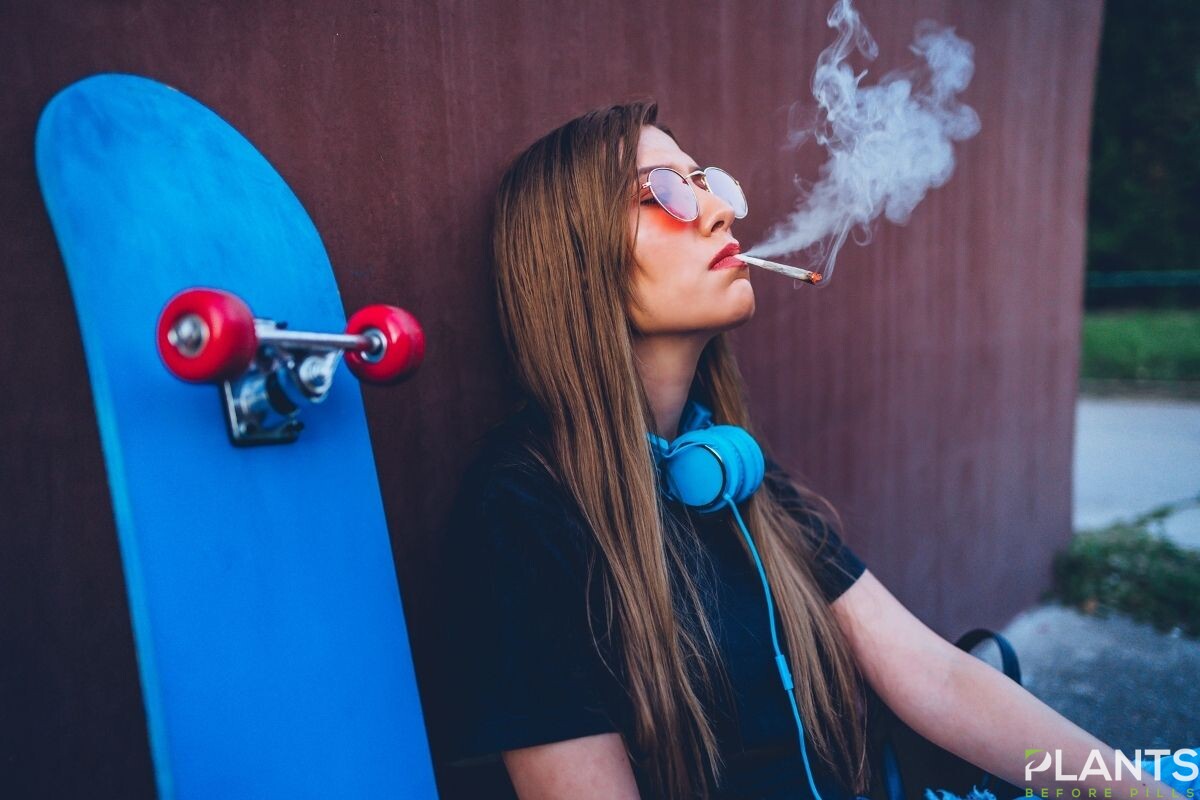 Currently, 18 states including Washington, DC has legalized the recreational use of cannabis, while its medical use is legal in 37 states. These law reforms surrounding cannabis indicate the rapidly changing views on the plant, especially as researchers continue to uncover its medicinal value.
In light of the therapeutic benefits shown by the plant, it is important to remember that smoking can have negative effects.
5 Negative Things About Smoking Weed
Effects on Lung Health
The American Lung Association noted smoke is generally harmful to the lungs, whether the source is from burning wood, tobacco, and cannabis. Smoke contains toxins and carcinogens, which can be harmful to the lungs. The thing is marijuana smoke contains such substances, as well as irritants that cause negative effects on the lungs.
Cannabis smokers also tend to inhale deeply and keep the smoke inside their lungs for longer compared to cigarette smokers, which increases the exposure to harmful substances. Damages from marijuana smoke can lead to chronic bronchitis, chronic cough, phlegm production, and acute bronchitis.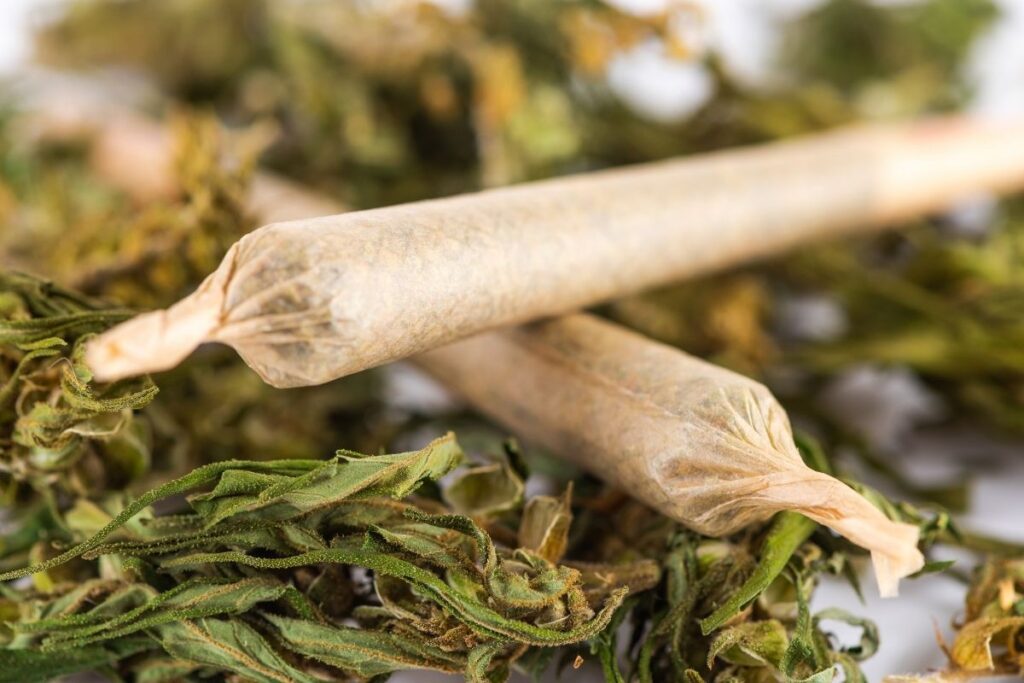 Effect on Young People's Brain Health
A study published by Curr Pharm Des reveals that people under 25 years old who heavily smoke marijuana can see a decrease in neurocognitive performance. It can also impede brain development and alter brain functions.
This is because adolescents' and teenagers' brains are still being developed and frequent, heavy usage of cannabis can affect this development. This can result in impaired memory, focus, learning ability, and other brain functions.
Increased Heart Rate
The National Institute on Drug Abuse said that inhaling marijuana smoke can increase a person's heart rate. Normally, an average person's heart beats 70 to 80 times per minute, but smoking cannabis can increase this rate by 20 to 50 beats per minute. It can even double the rate, depending on the person.
Consuming cannabis can also result in the expansion of blood vessels in the eyes, which is why users are typically known to have red eyes.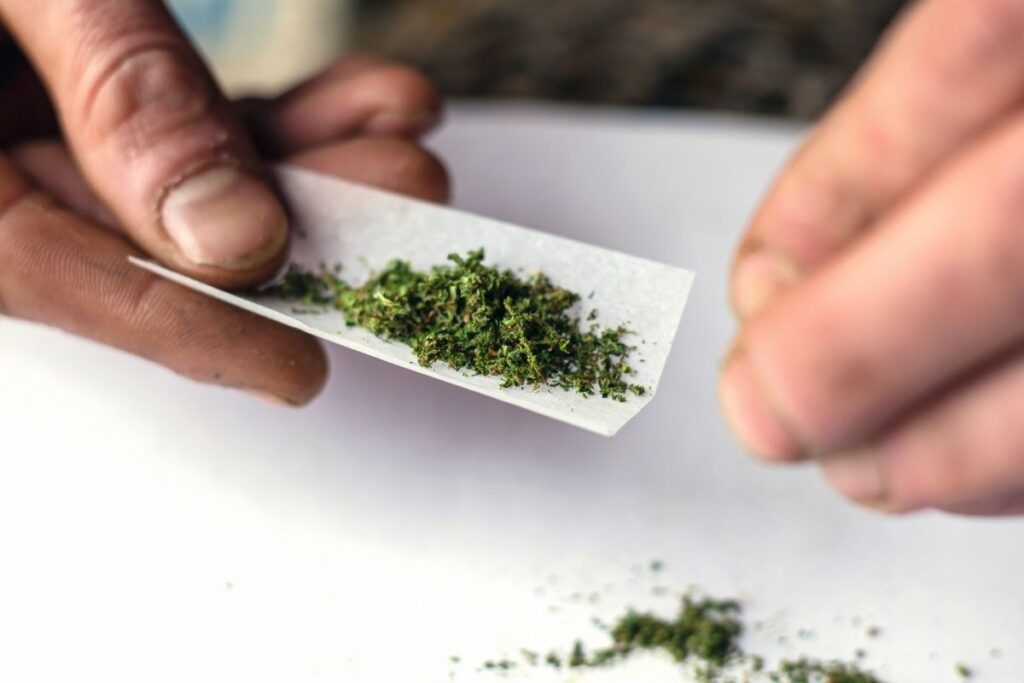 Possibility of Use Disorders
Before we talk about the possibility of use disorders, it is important to learn the difference between dependence and addiction. According to the Addiction Center, dependence refers to a physical need to consume more of the substance because of withdrawal symptoms and tolerance build-up. Meanwhile, addiction is a behavioral need to consume due to changes in the brain.
Given this, there is evidence that marijuana consumers can develop use disorders, whether dependence or addiction, depending on the plant's effects on the individual. Research shows that 9% of consumers can develop dependence. Keep in mind that a person can be dependent even though they are not addicted.
Weakened Immune System
Some studies suggest that heavy and prolonged cannabis use can have effects on the immune system. According to one study, THC can stifle the immune system due to its anti-inflammatory function.
While this can be a good thing for sufferers of asthma, epilepsy, and other inflammatory conditions, it can have negative effects when an actual infection occurs. It is important to remember that inflammation is the body's response to a harmful stimulus such as infections. Suppressing this function of the body during an infection can minimize the ability of the immune system.
The Bottom Line
Marijuana definitely has medicinal value and numerous studies are showing its positive effects. However, it is important to note that it can have negative impacts, especially as the plant has varying effects on different individuals. Knowing this 5 Negative Things About Smoking Weed, users can make informed decisions when smoking it, promoting safe and responsible cannabis use.
A BRIEF HISTORY OF SUPER GREEN MALAY KRATOM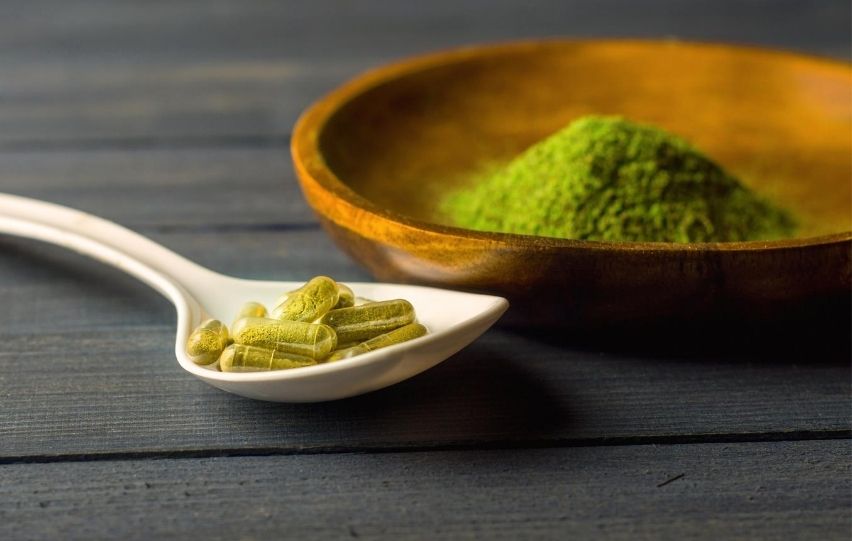 "HEALTH IS WEALTH" – It is true! Have you examined the present worldwide scenario? The COVID Pandemic and several other viruses have conquered our Universe. However, we can find a way if we stay motivational and stand together. God has created the world for our living, not for deaths! Though there is a struggle, God has kept the solution for our life somewhere in nature. Science and technology have collectively taken our health into account. Their interminability of backbreaking work was never a loss. Our historical records often contain the core tools that the twentieth century has consigned to oblivion. Among the many natural
resources, Kratom is a blessing that has gained high popularity lately. Though it has a historical, traditional value of use, science has expanded its utility strength with development.
What is Kratom? It is a natural compound that exists as a mixture of two or more alkaloids. Its secret of success is the varying types and unique, attractive properties that help one follow a healthy lifestyle. So, where can we find it? It comes from the different parts of Southeastern Asia. However, few particular types have raised the consumer's demand. Hence, they are
available worldwide to fulfill human desires. One of the trendiest types among the multiple Kratom forms is the Super Green Malay Kratom.
Malay is a popular Kratom version that varies depending on the color:
● Red
● White
● Green
Green Malay is most famous for providing a balanced range of benefits. However, one must acknowledge every piece of information regarding the Green Malay strain to encourage and enhance its productivity. Let us examine the origin and relevance of the compound in depth! Let
us devour a brief history before you buy super Green Malay Kratom.
WHY IS THE NAME – 'GREEN MALAY'??
Green Malay signifies 'Ketum' in Malaysia. The structure of the leaves is oval and appears dark Green. It has 100% green veins. What makes it different from other green-veined strains? As we know, evergreen trees are the source of the naturally occurring drug. Mitragyna and 7-hydroxy
Mitragyna is the core alkaloids present in every Kratom type. However, the Green Malay has the maximum intensity of providing the best results for longevity and survival in adverse circumstances. Its ancient discovery became a backbone for the early inhabitants of Malaysia. It was a traditional aid that helped to enhance focus in the medical sector. It has grown as a commercial strain with potential benefits.
Consumers have believed in the efficacy of the Mitragynine derivative. The particular strain provides the ideal proficiency in pain elimination and energy enhancement. However, scientists do not support the approval of the incredible results due to severe controversial issues. Thus, it is
legal in minimal states for now.
HOW IS IT A SUPER STRAIN?
Many people in today's generation do not trust these natural strains. They opt for allopathic medicines for treatment. Though they are quick in relieving the patient's pain, they may carry harmful side effects. It may make one even worse with addiction. The consumer becomes
dependent on these medications forever. Thus, avoiding the medicinal chemical substances and utilizing a natural selection will ease your life.
How come Green Malay grew as a super strain? It is multi-purpose for the reason of boasting over 40 alkaloids. The particular type is available through the High alleviation of the deforested areas.
It acts as a mediator between red and white versions of the Malay strains. It is a mixture of the sedative properties of the red vein and the euphoric nature of the white vein Kratom. The extraction of the green Malay includes the harvesting of selective giant leaves with higher alkaloid content. That is the reason it is a super strain! The leaves replicate the Elephant's ears.
Thus, it is often known as "the Elephant Kratom"!

THE AROMA AND THE FEELS OF THE GREEN MALAY SPECIES!
The Malaysian drug has a deep earthy aroma and smooth feel. What if it is stale? The particles feel rough and dusty if they become worse. Likewise, the older the powder forms, the stinky it smells.
WHAT EFFECTS DOES THE SUPER GREEN MALAY OFFER?
Every product has a positive or negative role. It just depends on the way you prefer it and the way you consider its dosage. Let us explore the pros of the super Green Malay:
It acts as an ultimate energy booster for enhancing brain function and body strength.
It is an excellent pain reliever, not only for joints and muscles but also for curing bone
weakening (Osteoporosis).
It is a boon for those suffering from Migraines. It can empower your concentration with a
consistent routine.
It is a mood regulator for those with depressive traits. It can respond to the body and
mind within twenty minutes of consumption. It can fill one with positivity.
The herb brings a feeling of euphoria among the ones combating negativity. Insomnia is
curable through the ingestion of the Green Malay.
The Malaysian herb is capable of reducing wrinkles. Its anti-aging properties keep the
face fresh.
Its anti-oxidative property can invest in our immunity. It is responsible for the
management of hormonal imbalance and immune system with mild recovery.
The heavy alkaloid concentration increases its potency rate. One can experience
appetizing effects in the body that often acts as a powerful relaxant.

ARE THERE ANY DRAWBACKS?
Though the Malaysian Green strain is close to perfection, it has few drawbacks. The side effects are mild, and hence, no one needs to worry! However, recommend a professional before its consumption and keep a strict diet plan for its dosage. Let us explore the side effects that can hit
one due to overdosage:
● Sweating and giddiness
● Trembling and shaking of hands or legs
● Makes the eye vision poor for a while
● Makes one weak due to a reduction in appetite
● Headache and constant puking may occur

Therefore, one must ensure that the herb is suitable for your body. Despite several benefits, one can not utilize it without correct acknowledgment of the Kratom strain.
CONCLUSION
The Super Green Malay Kratom is the supreme strain of the Kratom family.
People opt for the particular Malaysian strain for its high potency and devastating results. Though science has revealed only minor benefits till now, one can rely on its effectiveness. Several consumers have expressed a positive attitude towards its quality and efficiency.
However, it is never a loss to refer to a drug specialist before opting for the herb in your daily routine. One must optimize their ailments and look for appropriate dosages that can not affect them with harsh consequences.
10 Interesting Facts About Cannabis that the Mainstream Media Won't Tell You
There are interesting facts about cannabis and for decades, through entertainment and 'information' mainstream media has gone to great lengths to shape how the public views cannabis. This could be for any number of reasons, political agendas, and economic incentives. At worst they will propagate myths and misconceptions ("reefer madness" being an old one). At best they will downplay or not even talk about cannabis at all until they absolutely have to. 
Nowadays we have the internet. The internet has made it possible for people to access information outside what the mainstream wants to propagate. Though you should always check your sources and your sources' sources.
With all that said, here are 10 Interesting Facts About Cannabis that the Mainstream Media Won't Tell You: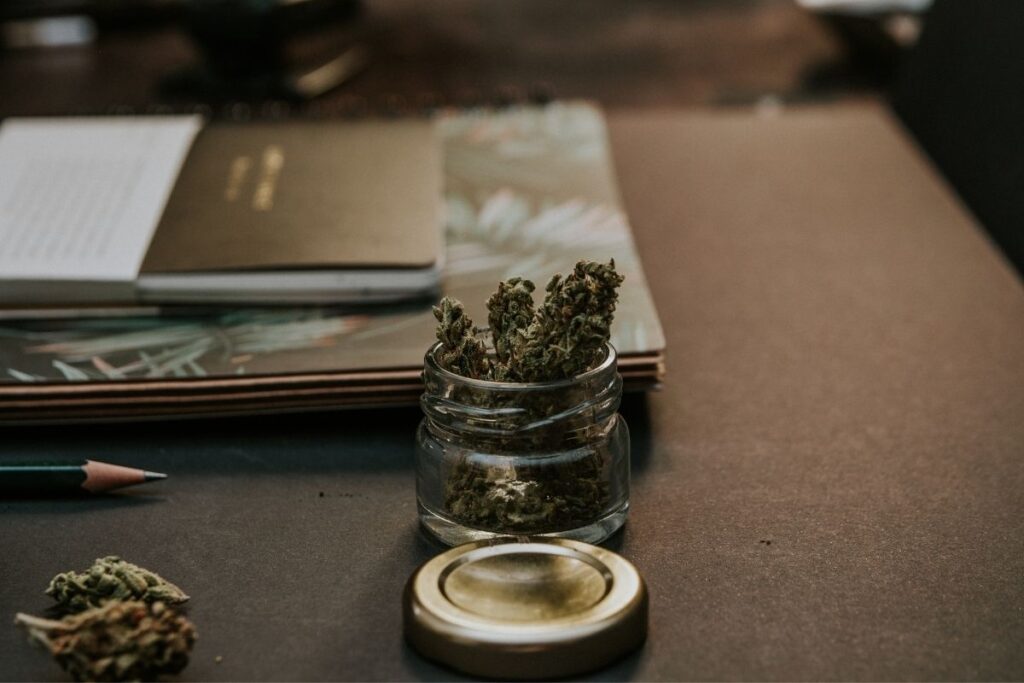 Cannabis Dispensaries Do Not Attract Crime
According to The Journal of Urban Economics legal cannabis dispensaries seem to have a deterring effect on crime within neighborhoods. In a study, researchers from the University of Southern California found in various parts of Los Angeles that criminal activity went up nearly immediately following the closures of legal dispensaries. They compared the rates of criminal activity to those in areas where dispensaries were able to stay open.
Nine in Ten Americans Favor Some Degree of Marijuana Legalization
As of an April 2021 survey the Pew Research Center found that 91% of adults in the United States say that marijuana should be legalized to some extent. Of that, 60% say it should be legal to use medically and recreationally. 31% believe marijuana should be restricted to medical use. A mere 8% believe it should not be legalized at all.
Marijuana Prohibition Does Not Protect Kids
The New York Times found in 2011 that 1 in 15 of nearly all students in high school said they smoked marijuna a majority of days. It has also been discovered that between states that have legalized pot and those that haven't there is very little difference in the rates at which teenagers smoke the substance.
Legalized Pot Does Not Lead to More Traffic Fatalities
Despite the arguments otherwise, One of the interesting facts about cannabis is that the Federal traffic safety data does not show an increase in traffic fatalities following the legalization of cannabis. In an evaluation of crash fatality rates before and after pot was legalized in Colorado and Washington, which were compared to eight other states, investigators from the University of Texas-Austin could not find any association between marijuana legalization and traffic mortality rates.
Marijuana Does Not Itself Cause Cancer
The book Marijuana Legalization: What Everyone Needs to Know points out that even the heaviest of pot smokers do not consume as much weed as tobacco smokers do cigarettes. Yes marijuana smoke contains carcinogens but according to a 2006 study from the National Institute of Drug Abuse there was "no association at all" between marijuana itself and cancer. After all, it can be enjoyed in other ways besides smoking. 
Legalization Does Not Lead to More Marijuana Abuse
An article published in the journal Addiction and written by researchers from Columbia University stated they could not find an "associated increase" of cannabis abuse among young people after marijuana was legalized. Their findings are paralleled in many other studies.
Most Marijuana Smokers are NOT Heavy Users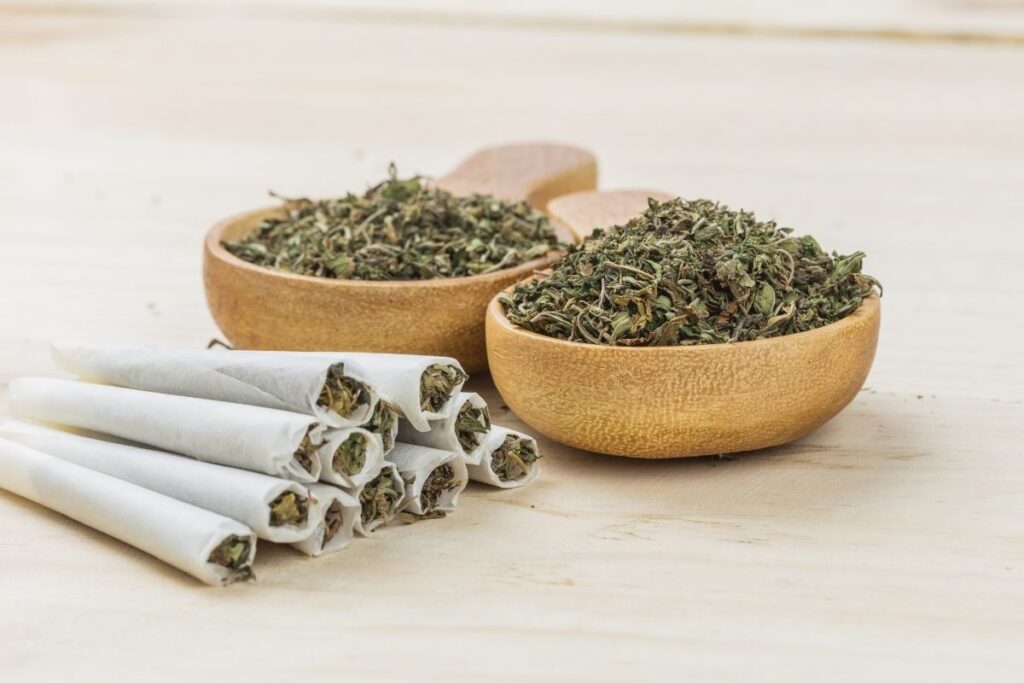 As Marijuana Legalization also points out, about 40 to 50 percent who have used marijuana cite only having dones so 12 days or less out of their entire lives. Over the course of 2011 only approximately 1 in 3 of marijuana smokers say they smoked pot for no more than 10 days. Household survey data found only a fifth of marijuana users over 12 use weed every day or nearly every day.
Marijuana Does Not Cause Kids to Use Other Drugs
The Institute of Medicine reported "no conclusive evidence that the drug effects of marijuana are causally linked to subsequent abuse of other illicit drugs."
Less Than Half of US Adults Say They Have Used Marijuana at All
A 2019 National Survey on Drug Use and Health says only 46% of adults in the United States have consumed or imbibed marijuana. Compare that to the 80% who've consumed alcohol or the 61% that has used tobacco.
Recreational Marijuana has Been Legalized in Washington D.C. and 17 States
As of April 2021, it is legal to at least have limited amounts of marijuana for recreational purposes in 17 states and the District of Columbia. The latest of states to join this number were Virginia, Mexico, and New York this year.