How to Throw the Ultimate THC Themed Brunch?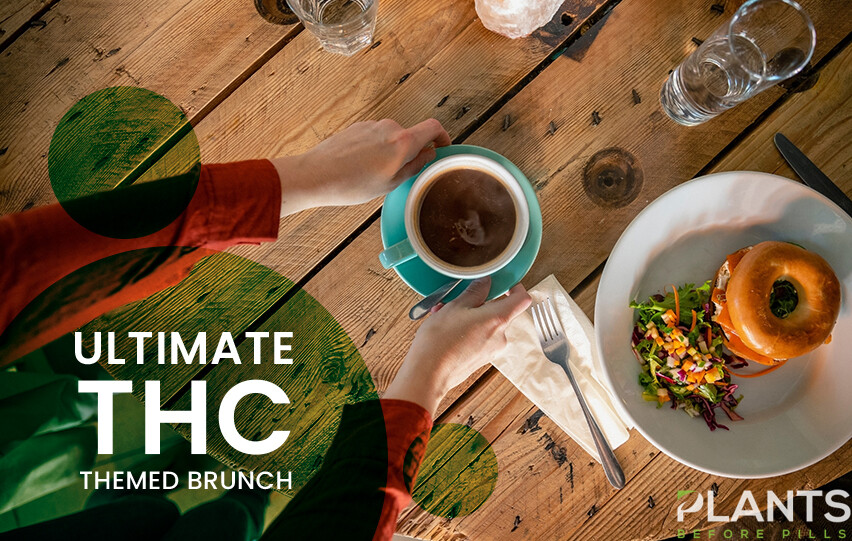 New year 2021 is just a few days away that means it's calling us to have super fun time with your friends. If there is something common that millennials completely love, is the idea of brunch and throwing a 420-friendly THC themed brunch for them is a super cool and fun idea. But planning to throw a successful and ultimate THC-themed party, you will need to gather more than just a few pre-rolled joints and a clean bong. To give the best possible experience to your friends in your brunch, you need to do proper planning and setting up everything perfect to give it a whole high vibe.
In this article, we have listed out a few of the plans that you can execute to set up the whole environment accordingly. So, let's dive in.
To begin with it is noteworthy that THC strains promote a ravenous appetite, while combusted and vaporized ones create dry mouth, so your brunch must include plenty of essential pot party flavors that are incredibly delicious. We have some of the essentials listed below:
Create a selection of cannabis infused edibles
A number of edible options must be available in your local dispensary but if you want variety and want to know Where to buy edibles online you can do that also. You can also make your own edibles but for a quicker and efficient way try buying it online or from the local dispensary.
Set up a Joint rolling Station
Every cannabis user is used to smoking joints. It is just a basic thing that will add great value to your brunch. Put out all the necessary accessories at the station including rolling papers, crushers, lighters, weed, or ask the guests to BYOW (bring your own weed). Additionally make sure you have high a quality dab rig, pro vaporizer, and a number of unbreakable bongs and pipes. But make sure you don't run out of pot!
Serve a CBD infused beverage
Most staple brunch beverages, Blood Mary and Mimosa are loved by everyone. So for your THC themed party try making a CBD infused beverage for the guests. You can find some of the delicious recipes online for cannabis-friendly brunch.
A Designated Hotbox room
To take things to the ultimate level other than opting for the best THC-infused products, you can give the brunch location a hotbox room. It could be an enclosed room or under a stairs cupboard, or your bathroom. The idea of having a hotbox room at the location is just perfect to elevate your guests' mood and high to new euphoric planes. Make plenty of cannabis snacks and sweets or junk foods, munchies available in the room to set everyone's mood and suitably high by the end.
Stock your bathroom with standard stoner products
Besides, the official party location your bathroom remains the centre of accommodation for guests as well. To make them feel welcome you must put some standard stoner products in the bathroom like mints, lotions, single-serving eye drops, and more.
Serving food that improve the high
While serving food in your brunch party, do not forget to include food that helps in improving your high, like, Mango. Mango has myrcene, a compound also found in cannabis, which assists THC through the blood barrier and has a tendency to potentiate and accentuate cannabinoid effects. You can serve raw mango in lunch or make a good drink.
Other foods you can serve that could actually improve the high are apricot, nuts, broccoli, sage and bay leaves. This will surely bring good hit among the guests.
Note: The use of Vitamin E products will help in reducing the THC-induced anxiety.
Set up edible dessert station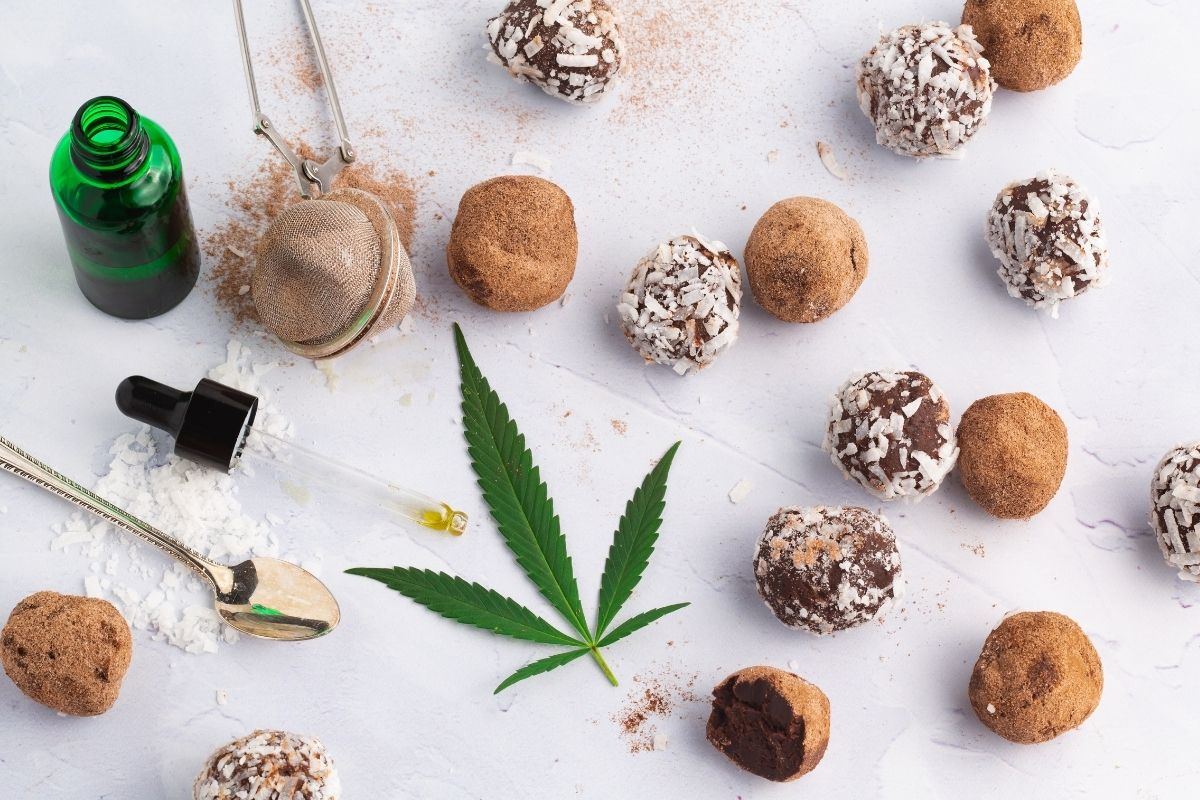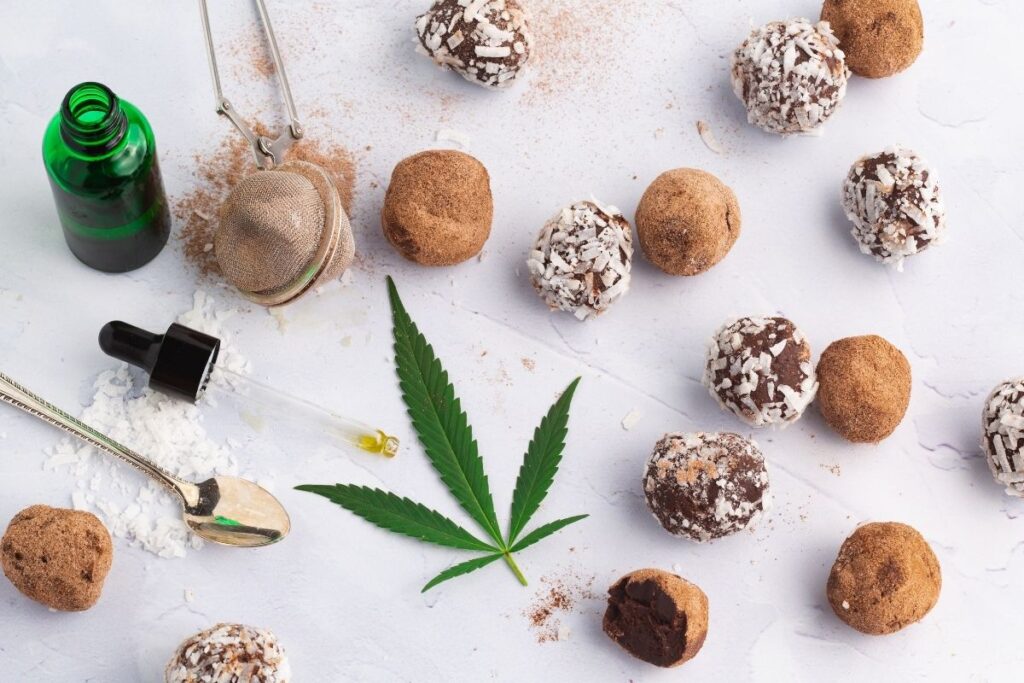 It's obvious that the happy ending of a brunch should always be brought by serving dessert. That's why you must plan a THC infused dessert station to guarantee the ending on a great high note. You can put THC candies, make space cake or try to make some THC infused chocolate fondue. Trust us; it will definitely give your guests an amazing experience.
Fun activities for the lovely stoners to enjoy
While you plan all the things for your brunch, just do not forget to include the fun activities in it. The ultimate cannabis party is not only about the top choice of products but it becomes amazing only when you enjoy the high coming along.
That's why we use relaxing activities like watching some comedy stoner movies, TV shows, or stand-up comedy in a well-set up screening room, with a banging sound system and a large high-res screen for playing the movies. You can do other activities, something of your choice to form that interpersonal bonding between the guests. The idea is to provide the best chill-out zone for stoners that were ever planned.
The Bottom Line
Here our journey on planning to throw the ultimate THC themed brunch comes to end. Now that you know how to throw this themed brunch, execute the plans well for your friends and head over to the next important step of buying the essentials for the day. There is no better way to celebrate your new year than to host a THC friendly brunch, so make your party lit by bringing your favorite products to the brunch and enjoy your time.
I hope the article was of great help to you. Thank-you!
Get the Best Sleep of Your Life with CBD Oil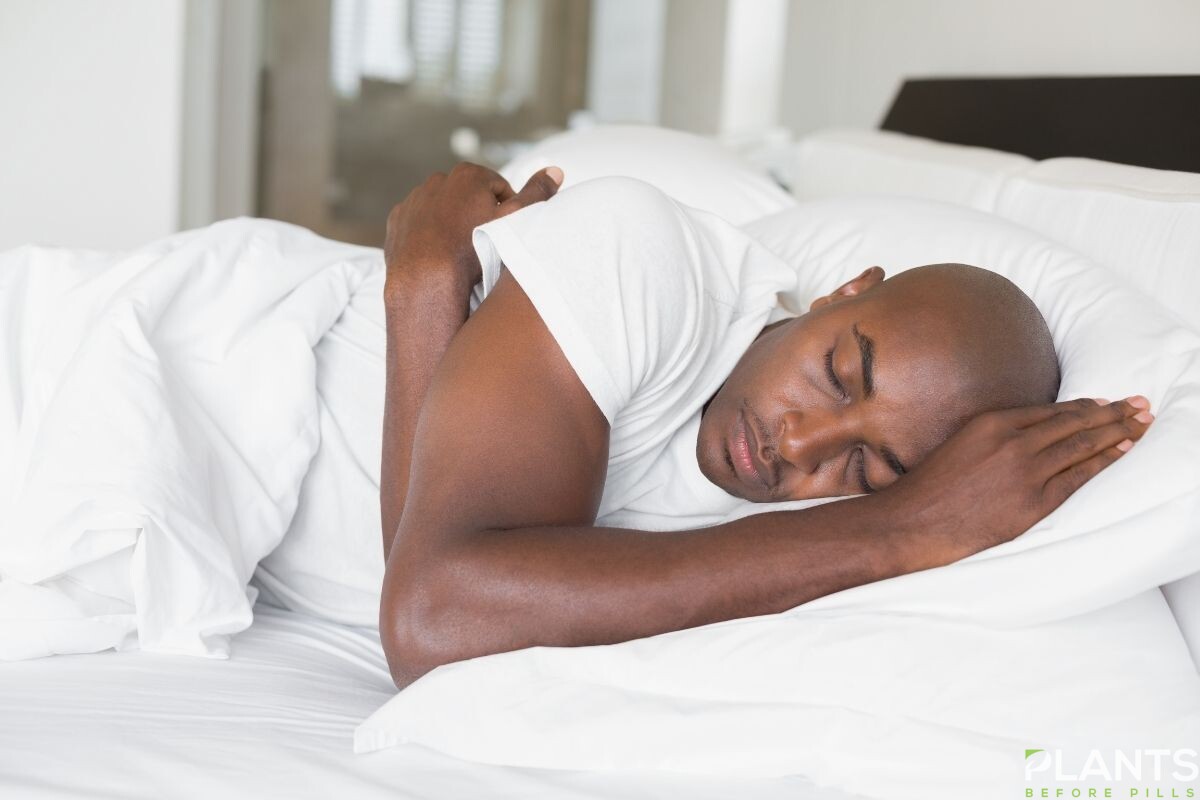 CBD oil has been touted as a miracle worker by avid users that even those who are not regular users of this product have started exploring what it has to offer. From treating chronic pain and even being used for addressing acne and other similar skin conditions, cannabidiol seems to be present just about everywhere you look.
With the strides it has made in the field, it appears that CBD products have successfully permeated various sectors, including those for sleep. After all, no matter how medical professionals and experts have emphasized the importance of sleep and getting enough rest, individuals from all over the world still suffer from insufficient sleep and rest.
A recent study conducted by The American Academy of Sleep Medicine that around 30 to 35 percent of adults have difficulty in either staying asleep or giving in to rest. At times, these individuals also encounter irregular sleeping patterns, especially with the heightened use of technology.
Lack of Sleep and Its Effects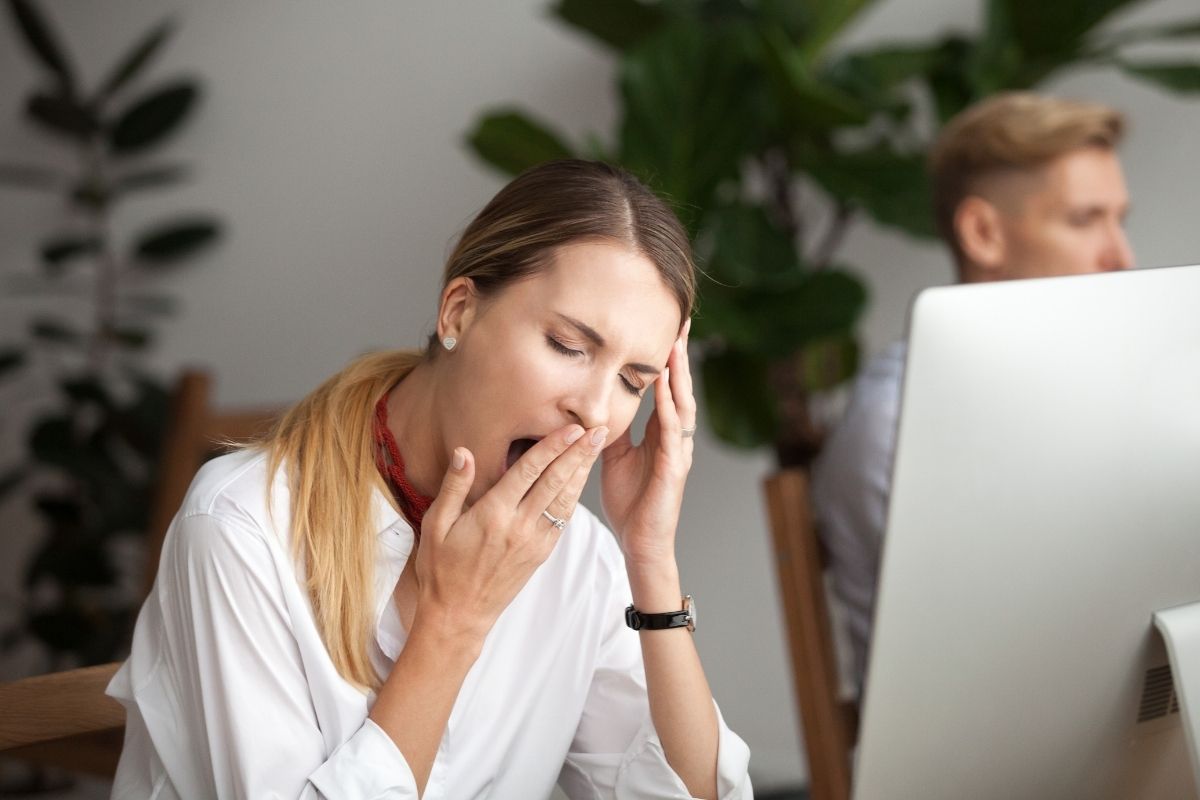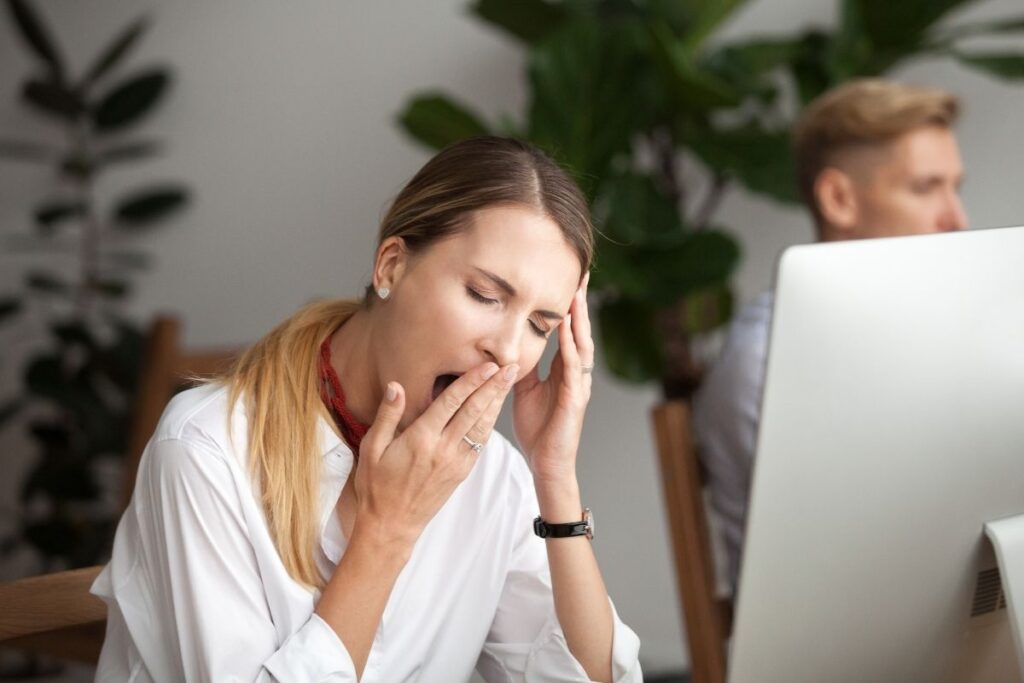 Sleep and rest are both vital in fulfilling day-to-day tasks. It helps individuals stay on top of their game and achieve productivity. However, insomnia and other sleep-related disorders could hinder individuals from getting the best sleep of their life.
Without ample rest, individuals are more likely to succumb to depression and have higher blood pressure. This can also lead individuals to suffer from poor memory, a lack of motivation, daytime sleepiness, and even an increased risk for incurring accidents or errors throughout the day.
How CBD Can Help You Get Better Sleep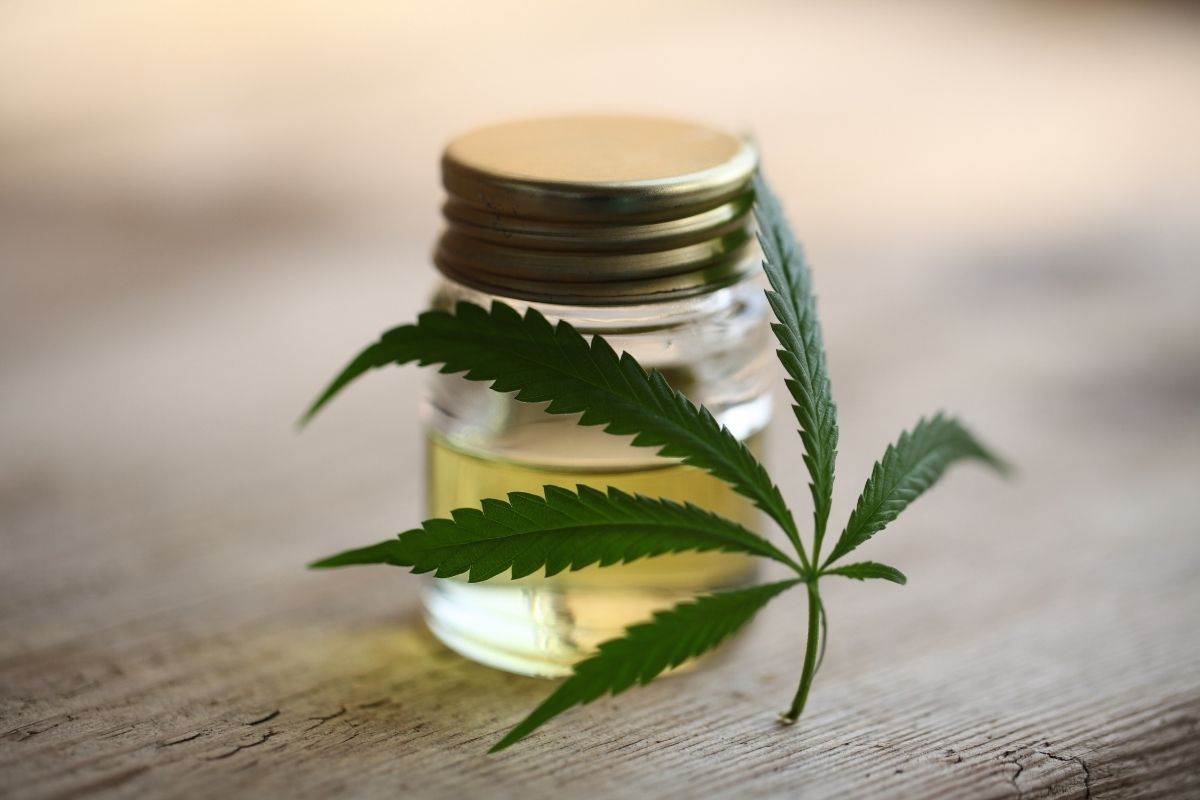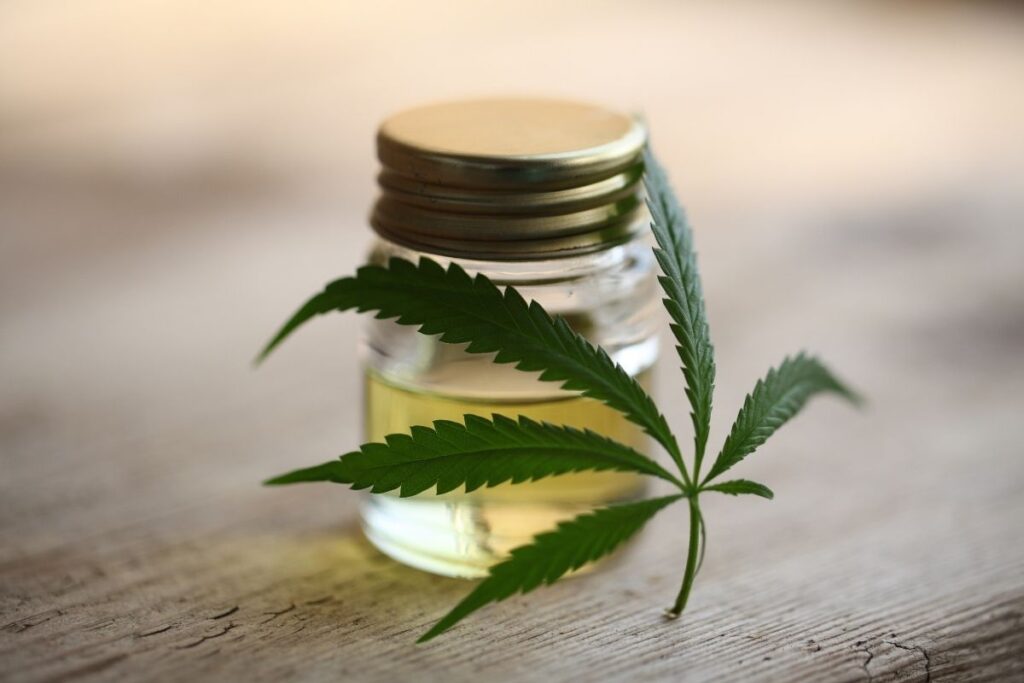 As you might already know, cannabidiol is a non-psychoactive compound that is derived from the cannabis plant. As one of the cannabinoids found in the plant, it interacts with the endocannabinoid system of the human body, allowing users to have a more regulated bodily system.
CBD oil can help alleviate these symptoms by providing you with the tools to relax and calm yourself, allowing you to get in a state of rest and to stay asleep for a longer period of time.
Although the research behind cannabidiol is still in its infancy stages, there are already studies that show the efficacy of CBD in treating insomnia and poor sleeping patterns. For one, CBD products have shown to be effective in addressing anxiety and restlessness, letting users calm their thoughts at night.
Moreover, with cannabidiol being an effective pain reliever, users of this compound have reportedly found that in reducing and addressing their chronic pain, CBD products have improved their sleep. No longer will individuals suffer from recurring pain throughout the night, allowing them to get better sleep and be productive the following day.
For individuals who wish to incorporate cannabidiol in their life to improve their sleep, and by extension, their quality of life, starting slow and small might be the best way to go. Most of the people who found that their sleep improved were given between 25 milligrams to 1,500 milligrams of CBD per day, with 160 milligrams being a good starting point.
Although CBD oil is often found in tinctures, beginners can also try for other formats, such as capsule form, in yummy gummies, and even CBD oil-infused tea. If you want to surround yourself with something new, Vice even gave a review on CBD-infused pajamas, socks, and pillows, all of which have cannabidiol weaved into the very yarn itself.
The Bottom Line
Adding cannabidiol into your nightly routine could be a game-changer, particularly to people who find themselves often lacking sleep. With the promising results and effects of CBD has on people's lives, you may just find yourself jumping on this health trend and having the best sleep of your life in no time.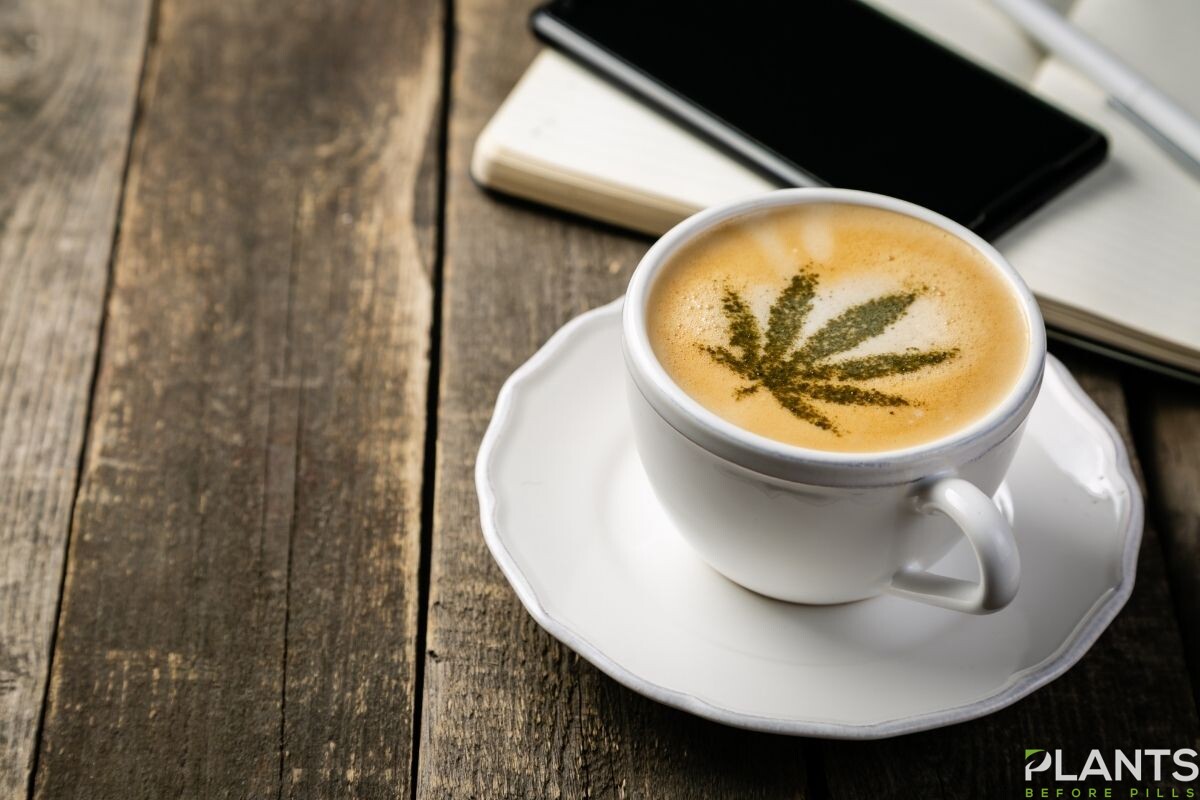 It is no surprise that we have coffee and anxiety in a country where more than 83% of its population drink coffee. What if the anxiety could be reduced? Cannabidiol (CBD) coffee might be just what you need to relax your nerves while still keeping you buzzed.
CBD is a chemical compound that has piqued the interest of those seeking some of the beneficial effects of THC, the psychoactive component, without the psychoactive side effects. In other words, it may help foster a sense of calmness and relaxation when refined into oil or processed into an edible, but it won't get you stoned.
Although CBD may not make you feel euphoric or drugged, many people report a general sense of wellness after taking it, and some people use it for pain relief. It's also often prescribed for anxious people, and it's been shown to help with epilepsy in some instances. In this article, we've listed topics where you'll discover the effects of CBD and coffee when mixed in a cup.
What Is CBD Coffee?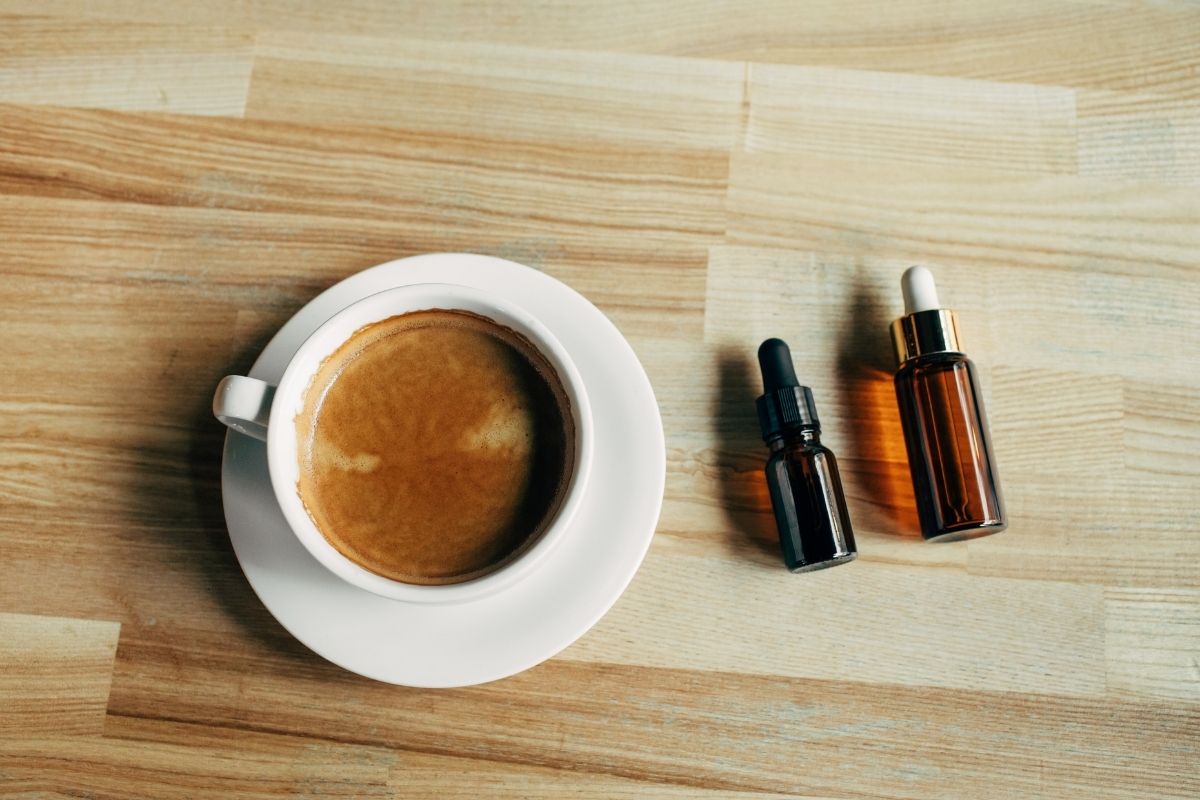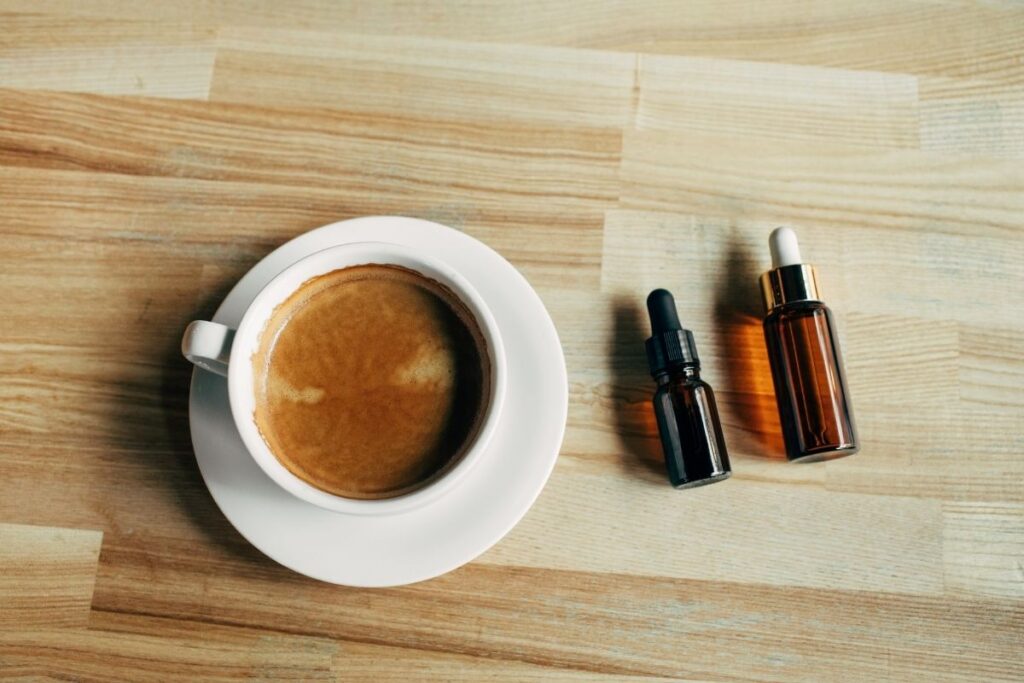 There are various ways to bring CBD into your body, and coffee is one way to rise in popularity. It is not surprising, particularly as coffee bars and specialty coffee shops are always looking for new and interesting flavors.
Coffee owners are still looking for new ways of attracting customers. Many coffees are submerged and sweetened with fructose syrup in calorie-rich creamers. It's time for coffee, which has potential advantages such as CBD.
Some coffee beans are infused with CBD by CBD firms. You grind and pack the coffee beans for sale. In this way, you can make baristas in a coffee shop or make a cup in your home privacy. However, CBD coffee is more common by incorporating CBD tinctures. CBD coffee is just as it sounds like: CBD-infused coffee, without intoxication, harnesses the beneficial effects of cannabis. CBD is perfectly legal to sell and consume CBD coffee, as opposed to weed.
Benefits of CBD Coffee (h3)
There are several advantages to making coffee and adding CBD to it. First of all, because caffeine speeds up the secretion and dopamine production, it plays a key role in the motives for reward-motivated actions to add CBD to your coffee.
Serotonin has the effect of a moderate antidepressant. The signs of depression can not be alleviated, but non-patients can take a more rosy view as they all want to go back to sleep.
Caffeine also makes the muscles stronger than themselves. It helps you to feel solid, secure, and ready for the morning journey. These are just a few of what a cup of CBD Coffee can offer to your system.
How CBD Coffee Works on Your Body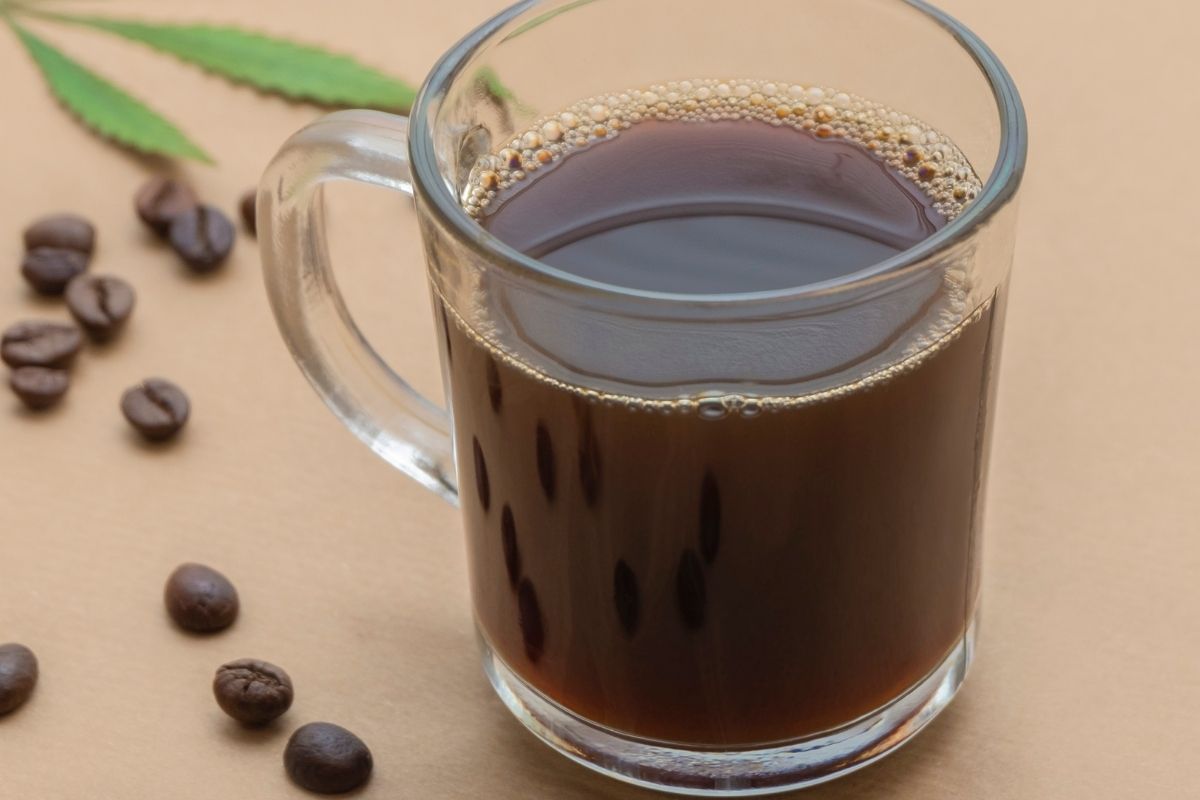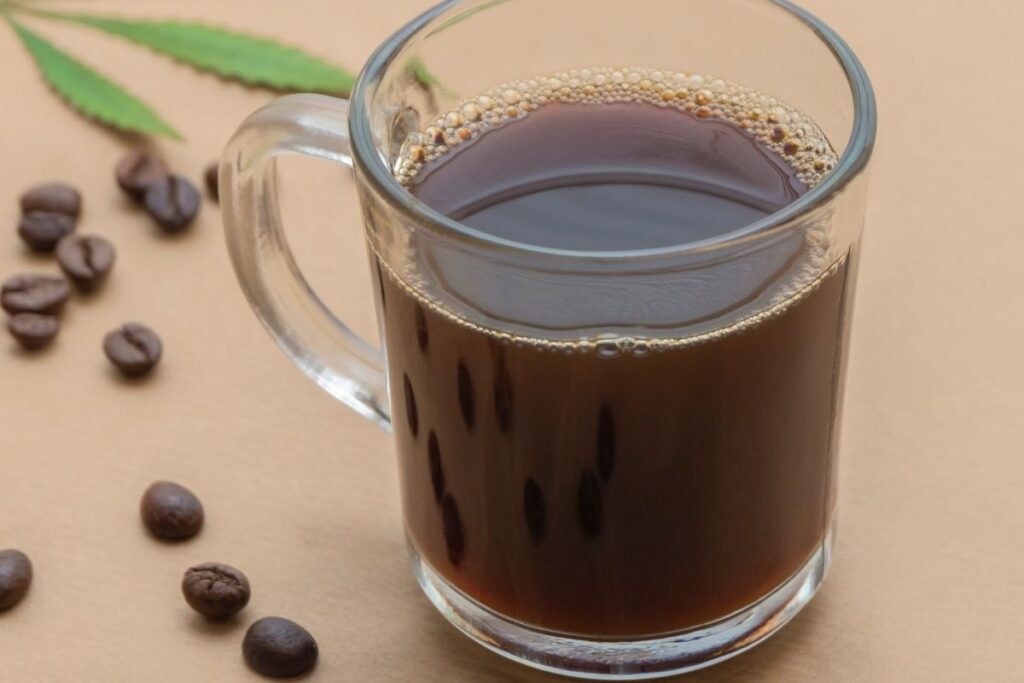 Before brewing a CBD coffee, it's best to understand if it is good for you. Caffeine joins the body as we drink coffee. It is structurally similar to adenosine which is a substance that binds to adenosine receptors. This association triggers a chemical reaction in the receptors of adenosine and nerves. As a result, we get exhausted.
Caffeine can bind to adenosine receptors because it is similar to adenosine. Caffeine, on the other hand, has no sleepy side effects. Caffeine, rather than waking us up, prevents adenosine from causing us to fall asleep.
Although caffeine is an excellent source of energy, it can also spark a harsh afternoon depression. Caffeine withdrawal symptoms can range from mood swings to jitters. Since CBD is often used to promote relaxation, some people love incorporating it into their coffee.
Takeaway
CBD coffee is a common topic right now, thanks to the many beneficial effects that consumers and experts claim it can have. Despite the new legalization of hemp cultivation for CBD, less testing has been conducted. However, it is understood that it isn't a psychoactive drug, it won't get you high, and it can help with a variety of health problems, like chronic pain.
You'll have to know for yourself whether it's appropriate for you. Before doing it, it's also a good idea to seek medical advice.
PH Search Avatar image CBD Recipe: Sparkling Rose Elixir Mocktail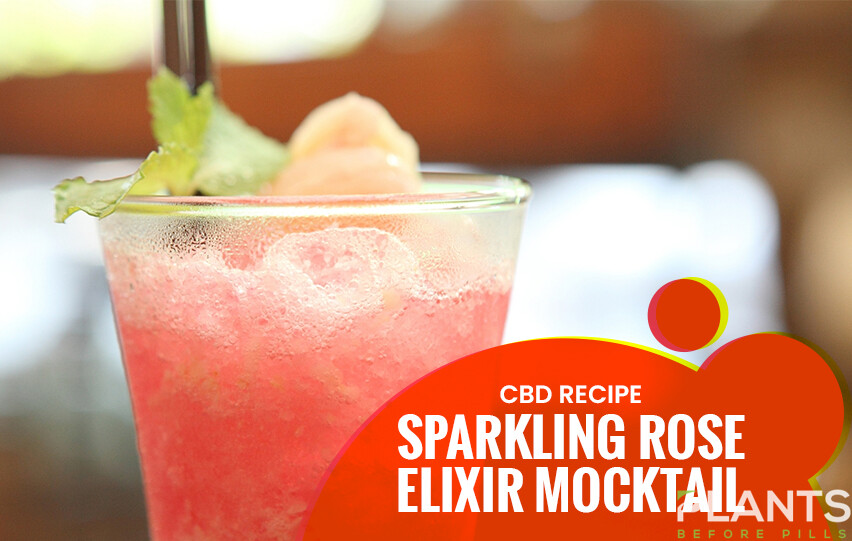 This nice, refreshing mocktail is the perfect drink after a long and stressful day. Being infused with CBD, it'll certainly help in soothing your frayed nerves, Watch this video to find out how to make this healthy and fun drink!