How to Throw the Ultimate THC Themed Brunch?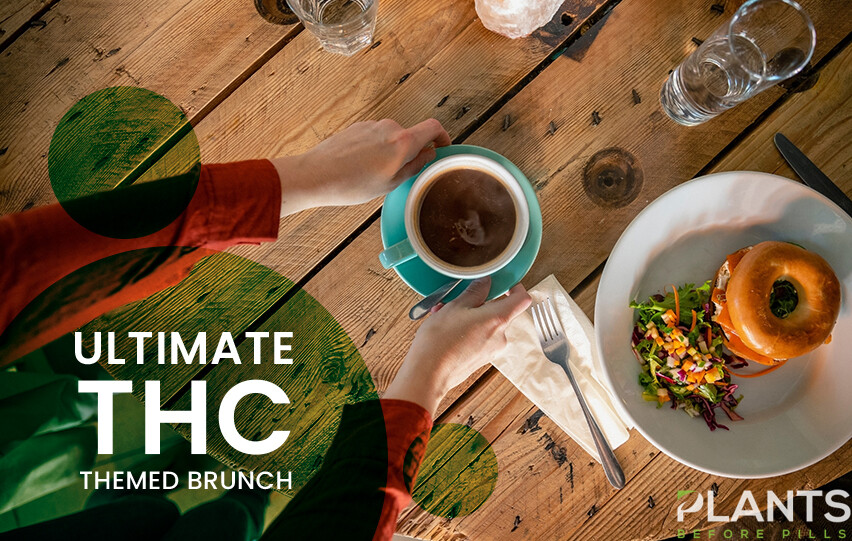 New year 2021 is just a few days away that means it's calling us to have super fun time with your friends. If there is something common that millennials completely love, is the idea of brunch and throwing a 420-friendly THC themed brunch for them is a super cool and fun idea. But planning to throw a successful and ultimate THC-themed party, you will need to gather more than just a few pre-rolled joints and a clean bong. To give the best possible experience to your friends in your brunch, you need to do proper planning and setting up everything perfect to give it a whole high vibe.
In this article, we have listed out a few of the plans that you can execute to set up the whole environment accordingly. So, let's dive in.
To begin with it is noteworthy that THC strains promote a ravenous appetite, while combusted and vaporized ones create dry mouth, so your brunch must include plenty of essential pot party flavors that are incredibly delicious. We have some of the essentials listed below:
Create a selection of cannabis infused edibles
A number of edible options must be available in your local dispensary but if you want variety and want to know Where to buy edibles online you can do that also. You can also make your own edibles but for a quicker and efficient way try buying it online or from the local dispensary.
Set up a Joint rolling Station
Every cannabis user is used to smoking joints. It is just a basic thing that will add great value to your brunch. Put out all the necessary accessories at the station including rolling papers, crushers, lighters, weed, or ask the guests to BYOW (bring your own weed). Additionally make sure you have high a quality dab rig, pro vaporizer, and a number of unbreakable bongs and pipes. But make sure you don't run out of pot!
Serve a CBD infused beverage
Most staple brunch beverages, Blood Mary and Mimosa are loved by everyone. So for your THC themed party try making a CBD infused beverage for the guests. You can find some of the delicious recipes online for cannabis-friendly brunch.
A Designated Hotbox room
To take things to the ultimate level other than opting for the best THC-infused products, you can give the brunch location a hotbox room. It could be an enclosed room or under a stairs cupboard, or your bathroom. The idea of having a hotbox room at the location is just perfect to elevate your guests' mood and high to new euphoric planes. Make plenty of cannabis snacks and sweets or junk foods, munchies available in the room to set everyone's mood and suitably high by the end.
Stock your bathroom with standard stoner products
Besides, the official party location your bathroom remains the centre of accommodation for guests as well. To make them feel welcome you must put some standard stoner products in the bathroom like mints, lotions, single-serving eye drops, and more.
Serving food that improve the high
While serving food in your brunch party, do not forget to include food that helps in improving your high, like, Mango. Mango has myrcene, a compound also found in cannabis, which assists THC through the blood barrier and has a tendency to potentiate and accentuate cannabinoid effects. You can serve raw mango in lunch or make a good drink.
Other foods you can serve that could actually improve the high are apricot, nuts, broccoli, sage and bay leaves. This will surely bring good hit among the guests.
Note: The use of Vitamin E products will help in reducing the THC-induced anxiety.
Set up edible dessert station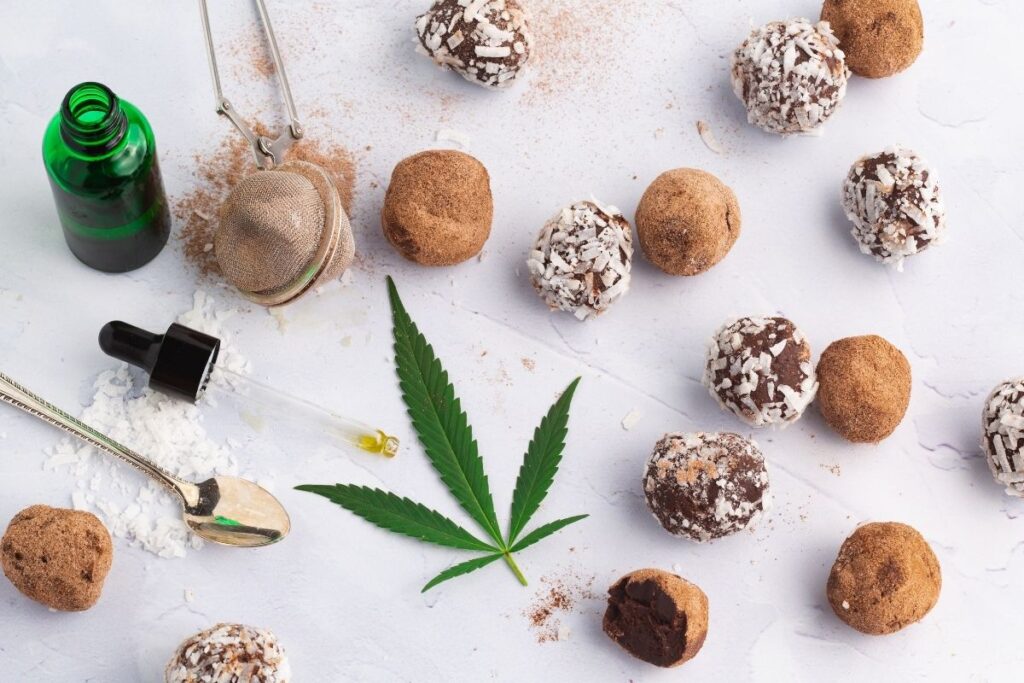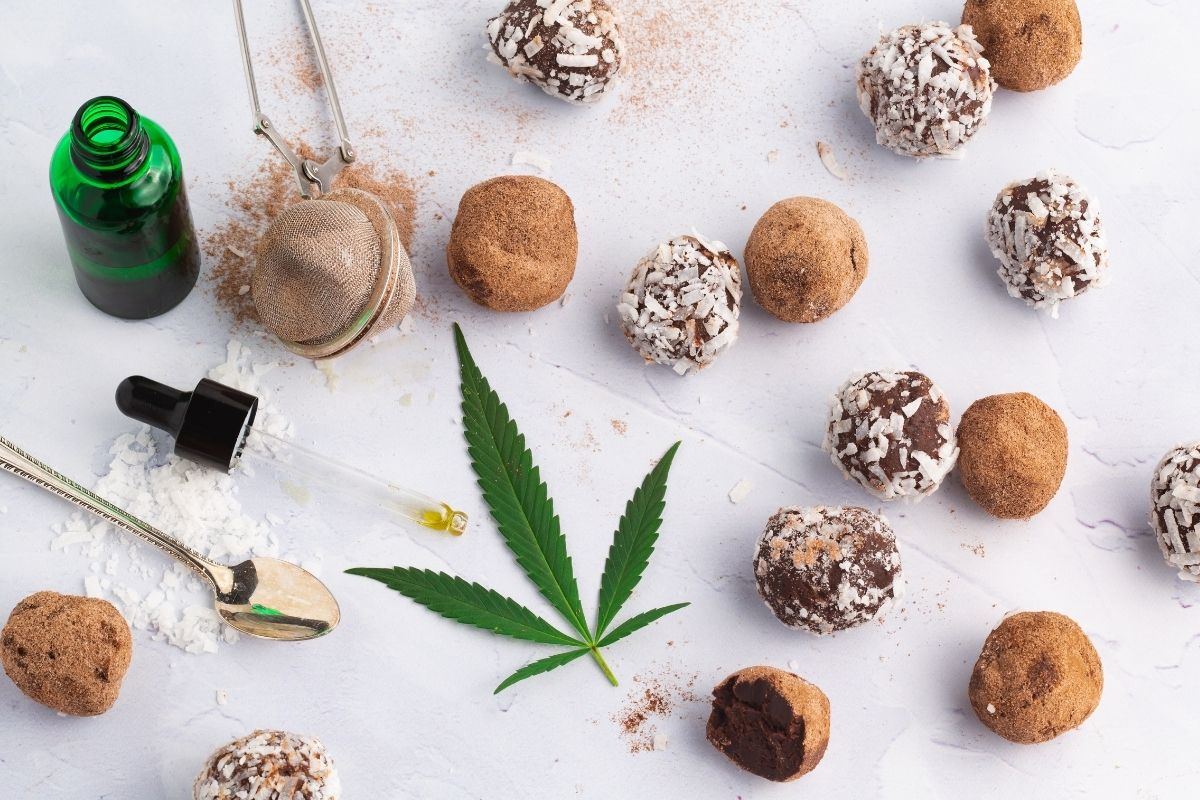 It's obvious that the happy ending of a brunch should always be brought by serving dessert. That's why you must plan a THC infused dessert station to guarantee the ending on a great high note. You can put THC candies, make space cake or try to make some THC infused chocolate fondue. Trust us; it will definitely give your guests an amazing experience.
Fun activities for the lovely stoners to enjoy
While you plan all the things for your brunch, just do not forget to include the fun activities in it. The ultimate cannabis party is not only about the top choice of products but it becomes amazing only when you enjoy the high coming along.
That's why we use relaxing activities like watching some comedy stoner movies, TV shows, or stand-up comedy in a well-set up screening room, with a banging sound system and a large high-res screen for playing the movies. You can do other activities, something of your choice to form that interpersonal bonding between the guests. The idea is to provide the best chill-out zone for stoners that were ever planned.
The Bottom Line
Here our journey on planning to throw the ultimate THC themed brunch comes to end. Now that you know how to throw this themed brunch, execute the plans well for your friends and head over to the next important step of buying the essentials for the day. There is no better way to celebrate your new year than to host a THC friendly brunch, so make your party lit by bringing your favorite products to the brunch and enjoy your time.
I hope the article was of great help to you. Thank-you!
How CBD Can Aid in Soothing Menstrual Pain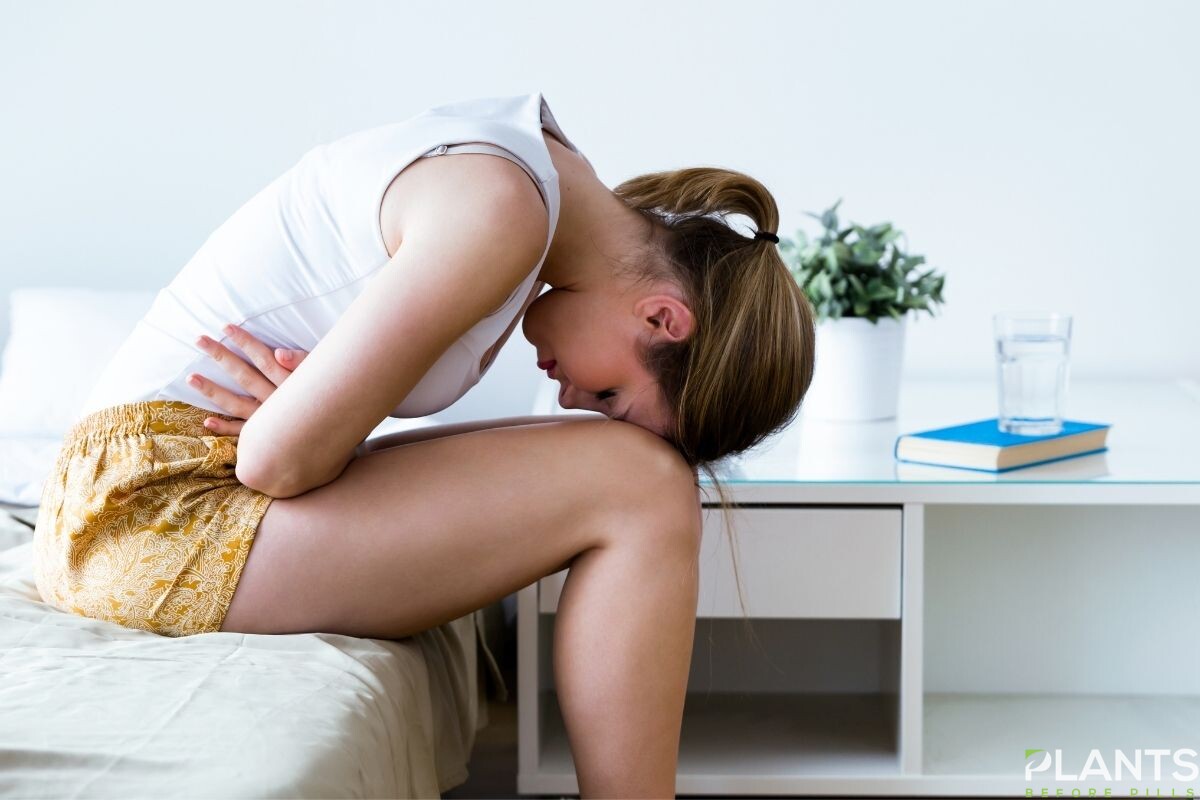 Many women face problems regarding their menstrual cycle and this is no other than the dreaded menstrual pain.
Menstrual pain can come in many forms, often through cramping, discomfort, pelvic pain, nausea, dizziness, and the like. While there is a good number of people that do not get affected by this, there are also those whose daily lives are interrupted.
To relieve dysmenorrhea, numerous women take pain relievers. Although this can do the job, more people are looking for alternatives that can treat their pain using a more natural approach. This is where cannabidiol (CBD) comes in.
Rather than using NSAIDs and other strong pain relievers, going on a natural route seems more friendly. If you want to know how CBD can relieve menstrual pain, read on.
How CBD Works its Magic on Menstrual Pain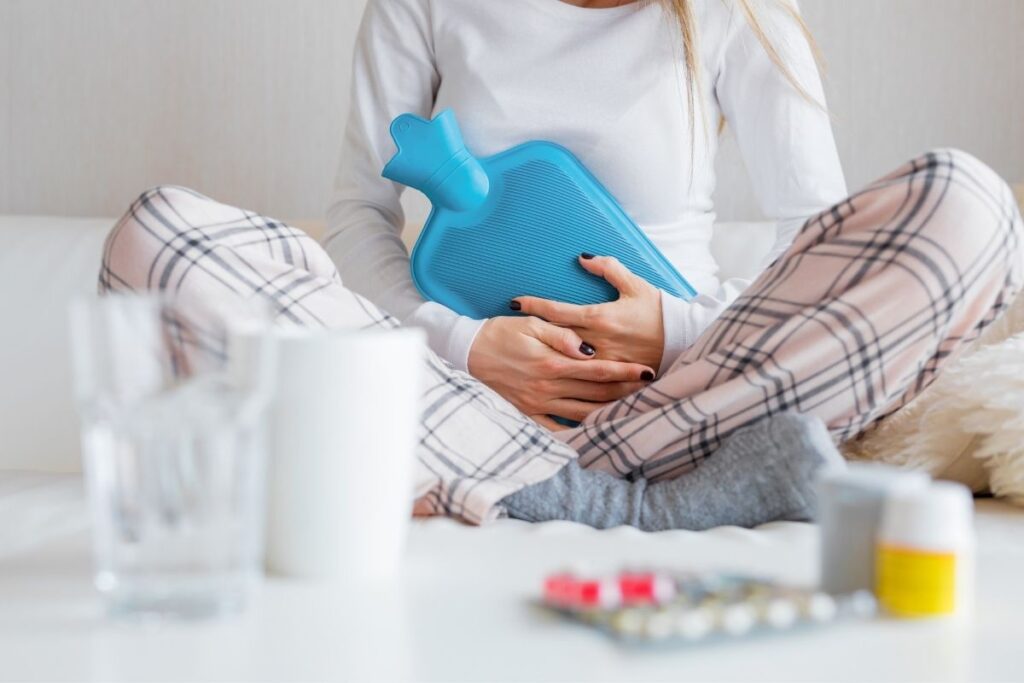 Cannabidiol is a non-psychoactive compound from the cannabis sativa plant. Unlike tetrahydrocannabinol (THC), this does not cause users to experience intoxication or a high by itself.
Although there are still limited studies surrounding the use of CBD, there is some research that shows it is effective in treating pain. This is because cannabidiol has anti-inflammatory and pain-relieving properties, especially after it interacts and inhibits the endocannabinoid system of the body.
This means that CBD oil can help reduce, relieve, and even eliminate menstrual pain such as cramping, headaches, and even prevent nausea in the first place.
A study in 2019 showed that women living with endometriosis and who took cannabidiol for pain relief found this the most effective answer compared to physical exercises, including stretching and yoga. This study, however, failed to take into account or rank whether cannabis or CBD oil was more effective than one another.
Apart from the aforementioned benefits, CBD is also found to be effective in addressing anxiety, depression, PTSD, and other similar conditions. This can help individuals suffering from dysmenorrhea take their minds off things and bring them to a state of calmness and relaxation instead.
Current CBD Items on the Market
Besides CBD oils, there are now many other cannabidiol-based products available on the market. One of the hottest and perhaps most novel ideas to grace us are CBD tampons.
These tampons work by allowing the vaginal mucosa to absorb a small percentage of the cannabinoid, before being absorbed by the blood vessels within the pelvic area. This targets pain usually in the uterine area. While this may be a novel idea, there are some instances in which this helped relieve discomfort and remove pain, so maybe it's worth trying after all.
For those who want other options apart from tampons, you can also turn to topicals and ointments which you can easily apply on your body, particularly on affected parts such as your lower abdomen, your lower back, and the like, most of which are affected when dysmenorrhea attacks.
Conclusion
Using CBD products may not totally eliminate all menstrual-related pain, but it could certainly be an effective approach in addressing period pain. While there is still a long way to go, starting with some trusted cannabidiol products can help you finally rid yourself of that unwanted pain.
Spiritual & Religious Use | Marijuana [VIDEO]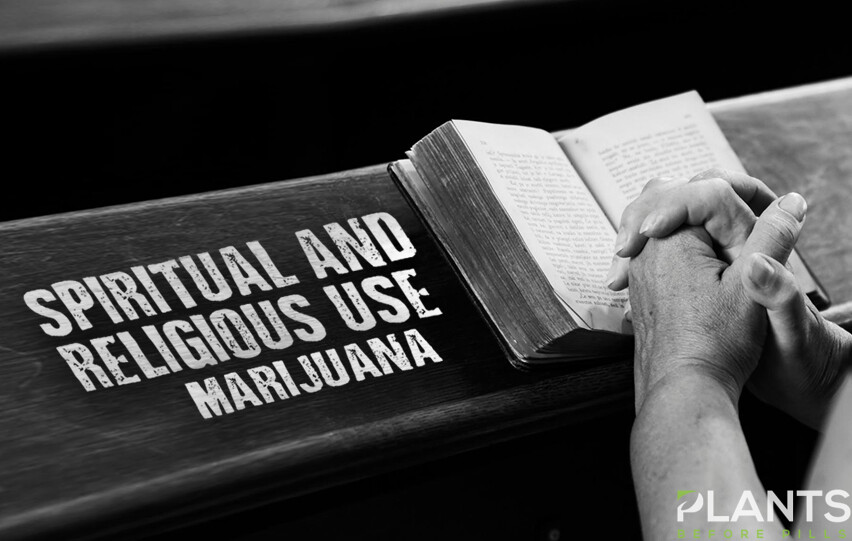 Marijuana has actually been used in spiritual, religious traditions throughout the ages. It is actually mentioned in numerous sacred texts of world religions. 

Probably the origins of our bans on marijuana are related to the religious holy wars that were fought against peoples who used what they were considered to be demon drugs. So there is a religious component to not only the use of marijuana but to the bans of it as well.
Cannabis and Stress [VIDEO]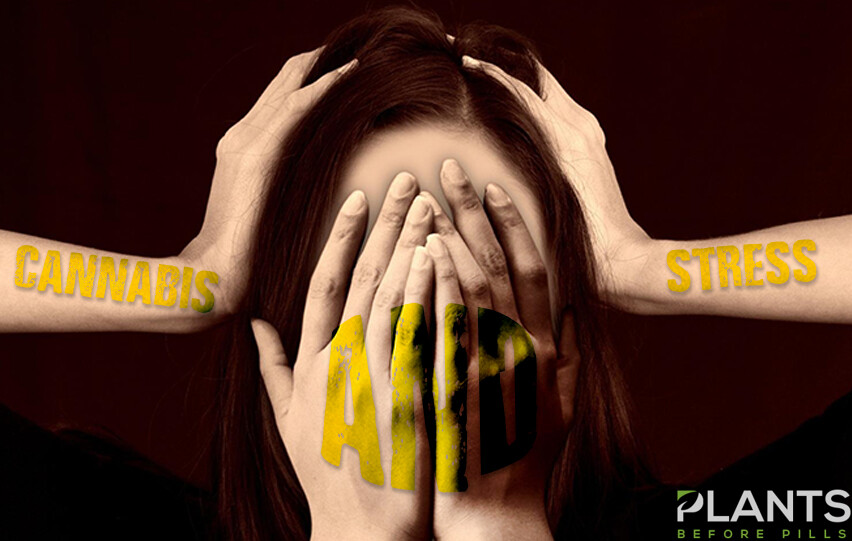 Cannabis is rapidly becoming one of the most known substances that help individuals cope with mental health issues such as stress and anxiety. How exactly do our stress responses change in the presence of cannabis? Does cannabis actually relieve stress? This video considers the stress relieving effects of cannabis as it interacts with our body's stress reaction system.