Kratom: 4 Reasons Why It's Worth Exploring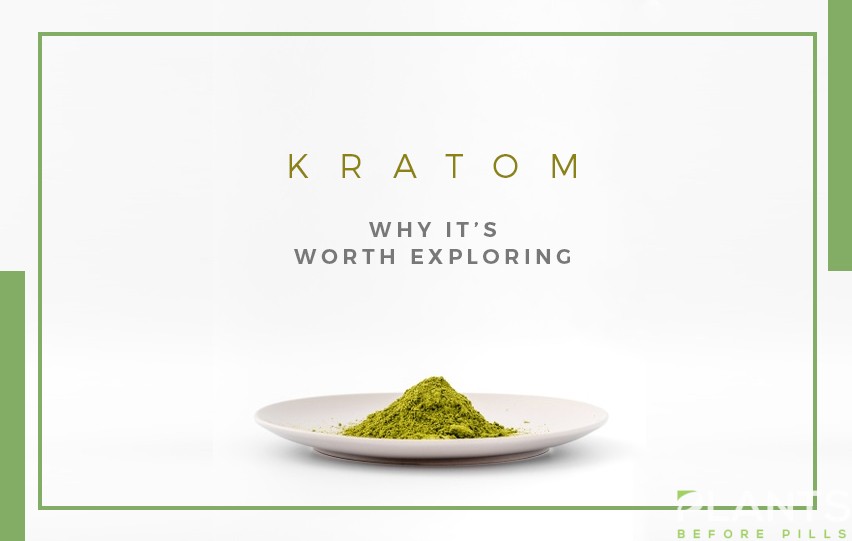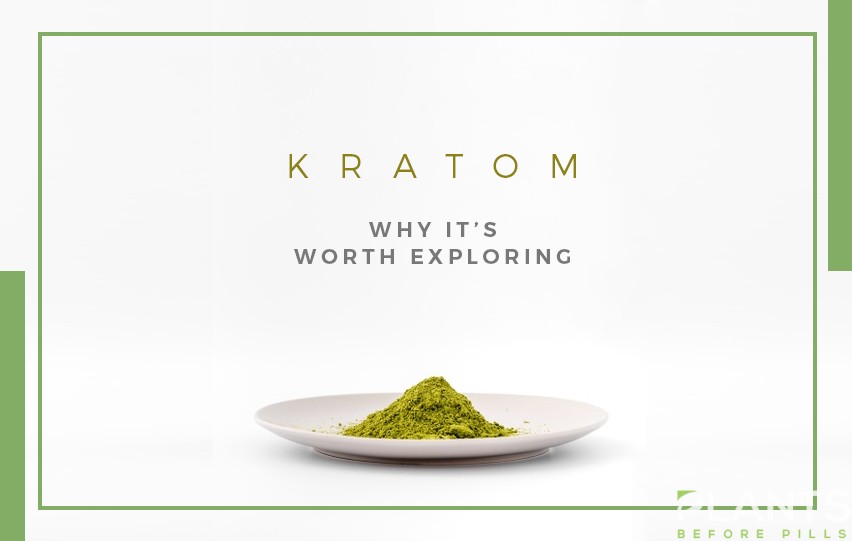 If you have been closely monitoring the Internet and been finding ways to keep yourself healthy, chances are you've seen this term once or twice. You might have even seen or heard about this in the news, especially with the Food and Drug Administration (FDA) and the Drug Enforcement Agency (DEA)'s interest in cracking down on these products.
While Kratom powders and extracts tend to draw flak from these government agencies, there's still a large buzz surrounding this product, now more than ever thanks to many claims that it helped them wean off their addiction. However, apart from serving as a relief of sorts for opioid addiction and withdrawal, there has been a growing following for this herbal supplement/recreational drug because of its mood-boosting capabilities.
With all the mix of information around Kratom, it may be challenging to know exactly what's what. To shed more light on this product, we'll be tackling what this really is and why you should explore this herbal plant/recreational drug. Take a look.
What is Kratom?
Before anything else, kratom, otherwise known as Mitragyna speciosa, comes from a tree with the same name. Native to Indonesia, Malaysia, Papua New Guinea, and Thailand, its leaves have been used as herbal medicine to treat a variety of conditions. In particular, it has been used to address pain as it attaches to similar nerve cells in your brain to even helping manage sleep and other health conditions.
Today, it is also being utilized as a recreational drug of sorts and is consumed in a number of ways. The most popular being brewed into a tea, being utilized in cooking, and even being chewed. It is also being smoked or ingested through the use of ground-up pills.
Why You Should Incorporate Kratom in Your Life
Provide Pain Relief
Though the FDA and the DEA claim that kratom has no medical benefits, it has long been used in different parts on the globe, particularly in Asian regions, to treat chronic pain and even opiate-related withdrawal pain.
Other illnesses and conditions such as diarrhea, diabetes, fever, and hypertension have also found significant results when this is consumed. All of these pain-relieving benefits can be attributed to the alkaloid found within kratom, such as mitragynine which is recognized for its analgesic properties.
Enhance Mood
More than physical pain, this herbal drug is also considered a miracle worker as it eases emotional pain by promoting a euphoric feeling, thus inducing a general feeling of contentedness and even happiness.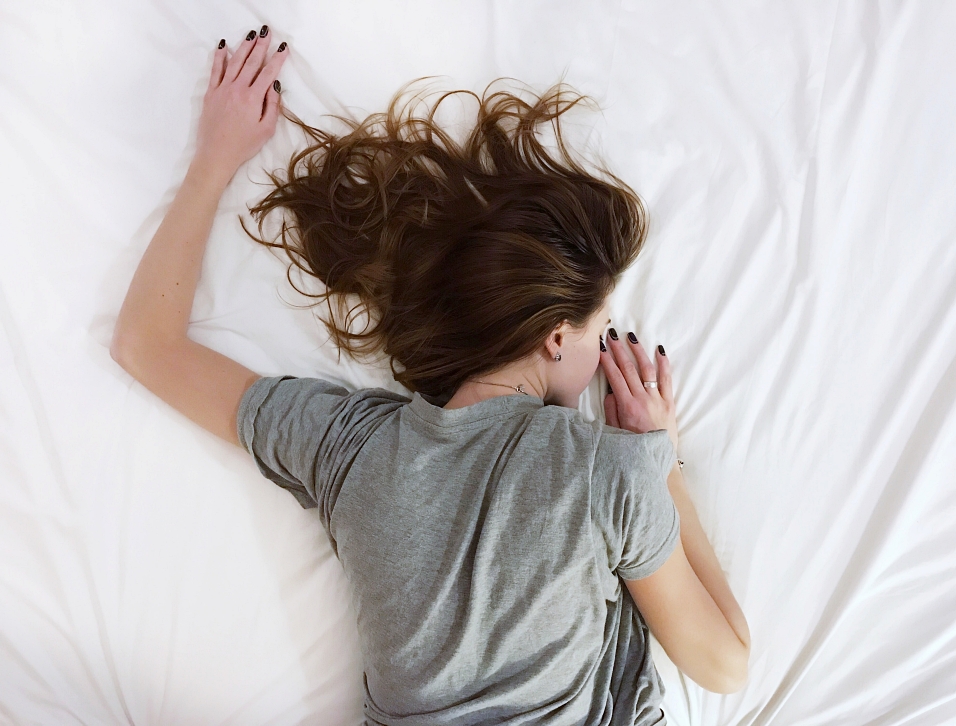 Address Sleep Problems
One of the effects of consuming this is drowsiness. Higher doses of this drug can lead to sleepiness and even induce individuals to be in a dreamlike state. By consuming this plant, you can help treat sleeping problems such as insomnia as it can help lull you into a deep and restful slumber, allowing you to take the next day feeling much more energized. If you wish to address this particular concern, taking a cup of tea might work in your favor.
Boost Immune System
For those who wish to feel more energetic and who want to strengthen their immune system, this drug will provide the burst of energy that you need to conquer the day. Moreover, it can also help you to become more relaxed and reduce your stress and anxiety levels, both of which tend to trigger and agitate your immune system.
The Bottom Line
Though there are still many studies conducted on kratom, there's no denying the possible health benefits it can afford individuals. With the guidelines above, you can best gauge how you can incorporate this into your everyday life and why it's even worth exploring in the first place. If you decide to purchase, there are many places to find kratom for sale online as well as locally in retail shops. 
What Kratom Strain Has The Most Alkaloids?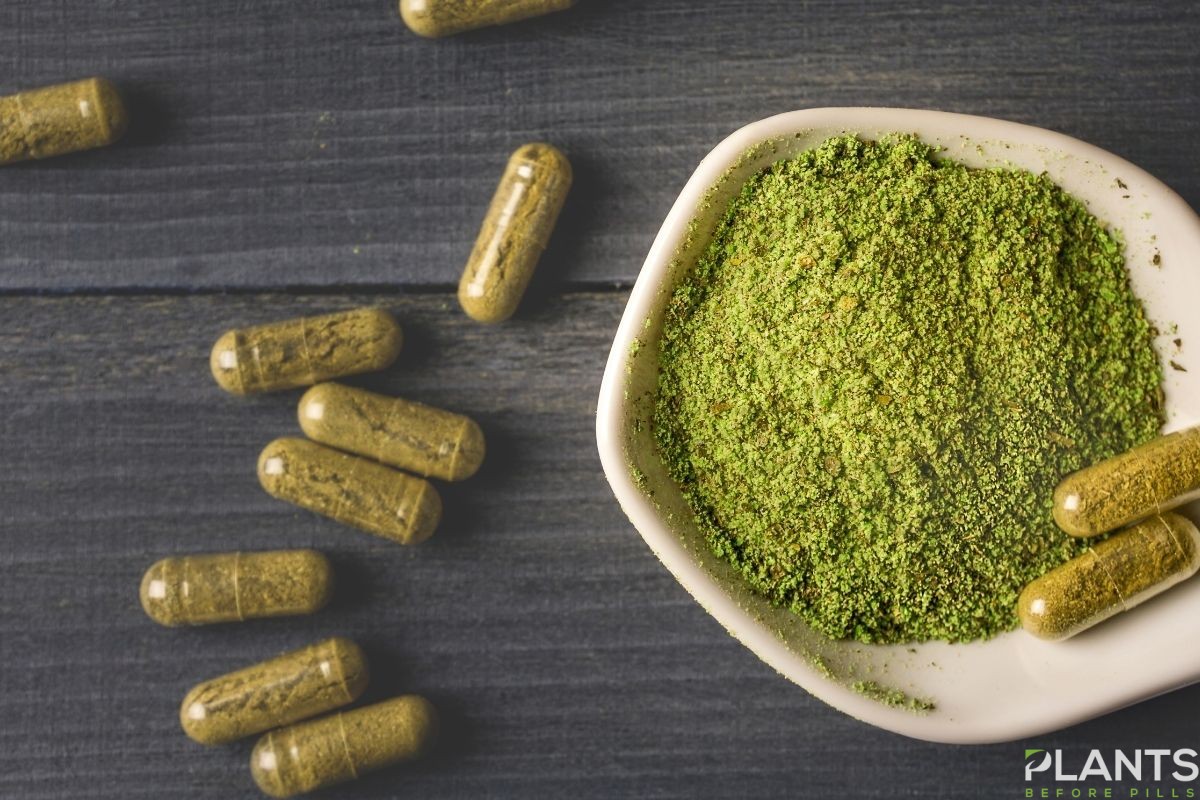 In a time when natural alternatives such as cannabis are gaining mainstream popularity, more and more people are becoming curious about similar options. This is why kratom is slowly being looked into by cannabis consumers and even those who are simply into such options. At this time, there is not a lot of kratom education sites out there, so getting accurate information on kratom is not always easy.
Don't get us wrong, though. Many people use kratom even before the legislative progress achieved by the cannabis community. In fact, it has been easy to purchase kratom online.
What makes this plant a popular pick, you ask? The simple answer is this: its alkaloids. There are 28 alkaloids found by researchers in this plant. Each strain has a particular degree of alkaloid content that can affect its properties. If you are looking for the one that has the most alkaloids, here's what you need to know:
Common Alkaloids Contained by Kratom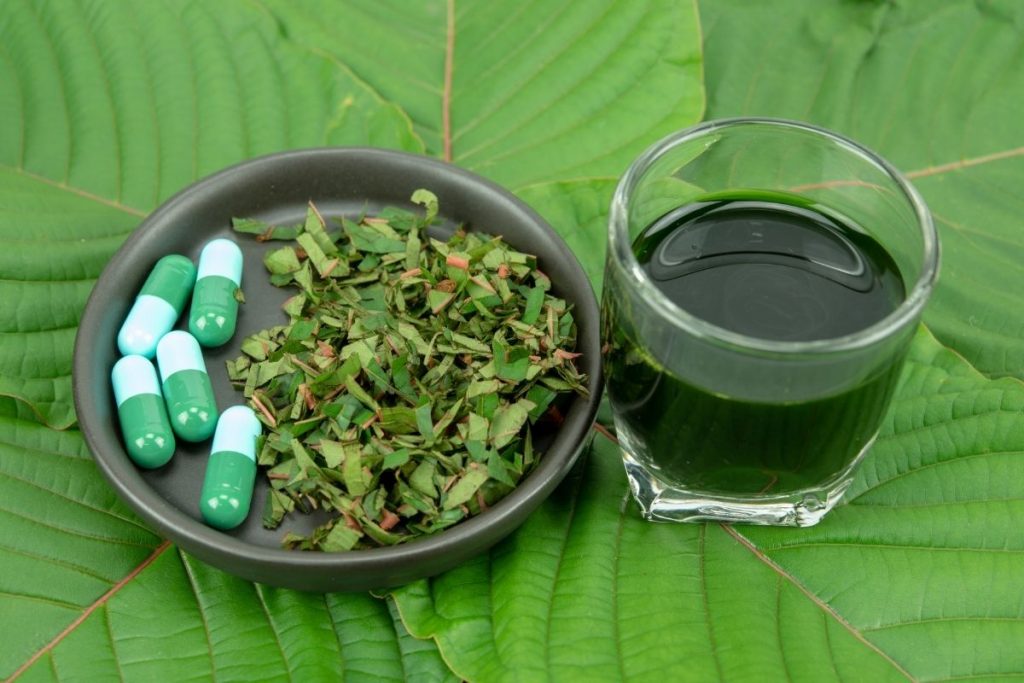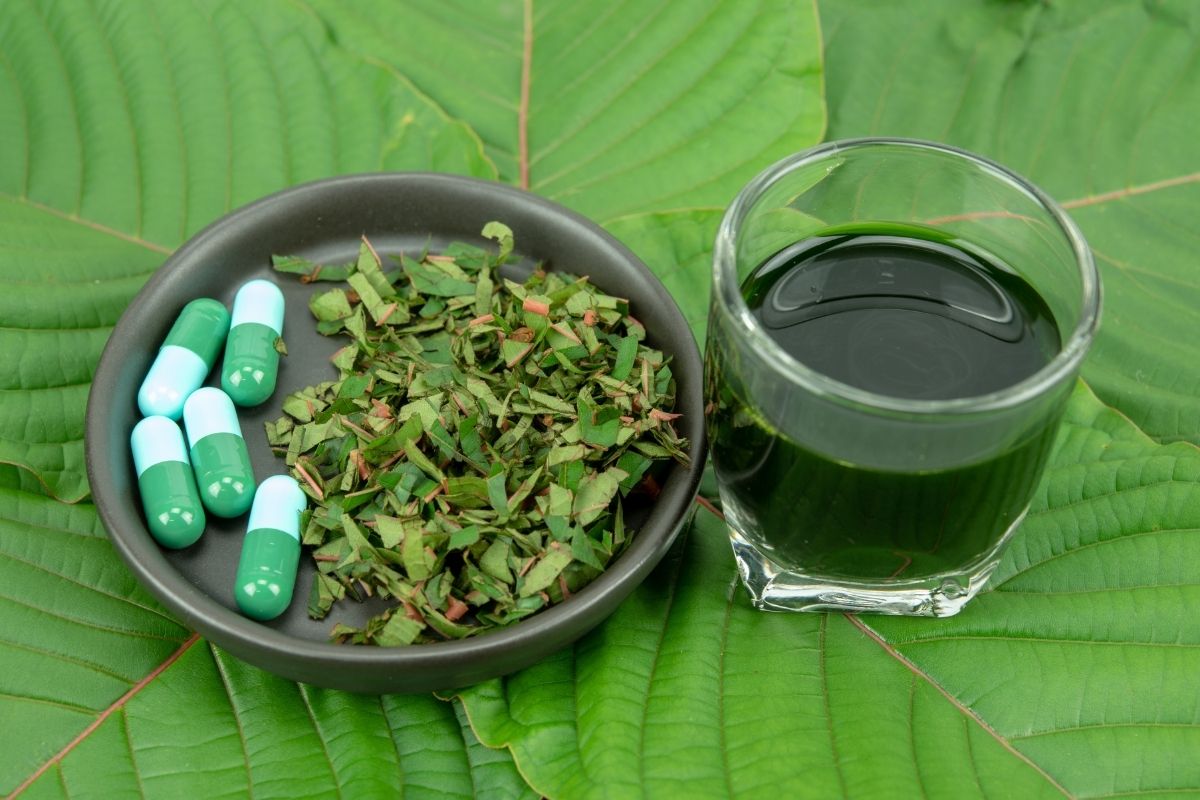 Mitragynine is one of the most common chemical compound abundant in many strains. In fact, the plant is known to have a more than 60% concentration of this substance. It is an indole that can act as an analgesic, antitussive, antimalarial and antidiarrheal. It is also being observed as a possible psychedelic antagonist.
Because it is the most major component of the plant, many believe that it is compound largely responsible for the plant's medicinal effects.
This compound is considered a great analgesic and potential mu-opioid agonist. It also offers antitussive and antidiarrheal properties. Like mitragynine, it is thought to be one of the chemicals that give kratom its medicinal potentials.
Oddly enough, these are relatively rare as it composes only around 2% of the alkaloids in a lead, with some even have undetectable amounts. Despite this, it is highly potent. It is ruled as the psychoactive compound in the plant.
This compound is known as the second most abundant content in the plant, occupying around 6.6% to 7%. It is a muscle relaxer. However, more research about this alkaloid is needed to fully understand its capabilities.
Another notable content of the plant is rhynchophylline, which is known to reduce fever, regular heartbeat and anti-inflammatory. Studies show that it is a non-competitive NMDA antagonist. Some even found that it can have effects on dopamine and the 5-HT receptors. However, leaves only have less than 1% of this.
This muscle relaxer and a sedative are known for its hypotensive effects. This means that it can cause low blood pressure. However, it is present in leaves in extremely small amounts, even lower than rhynchophylline.
So, What Kratom Strain Has the Most Alkaloids?
The thing about the alkaloid content of kratom strains that most of them are present in different varieties but they come in various amounts. This is why some alkaloids' effects are more apparent when consumed compared to others. So, if you are looking for a type that can best address your concern, make sure to find one that is known to have such effects.
For example, if you are looking for energizing effects such as those offered by mitragynine, then you should look into getting the Bali strain. The same goes if you need pain-relieving, relaxing or stimulating effects. There are lots of strain to consider, which means that you should find out how each type can affect you to make sure that you get the desired outcome.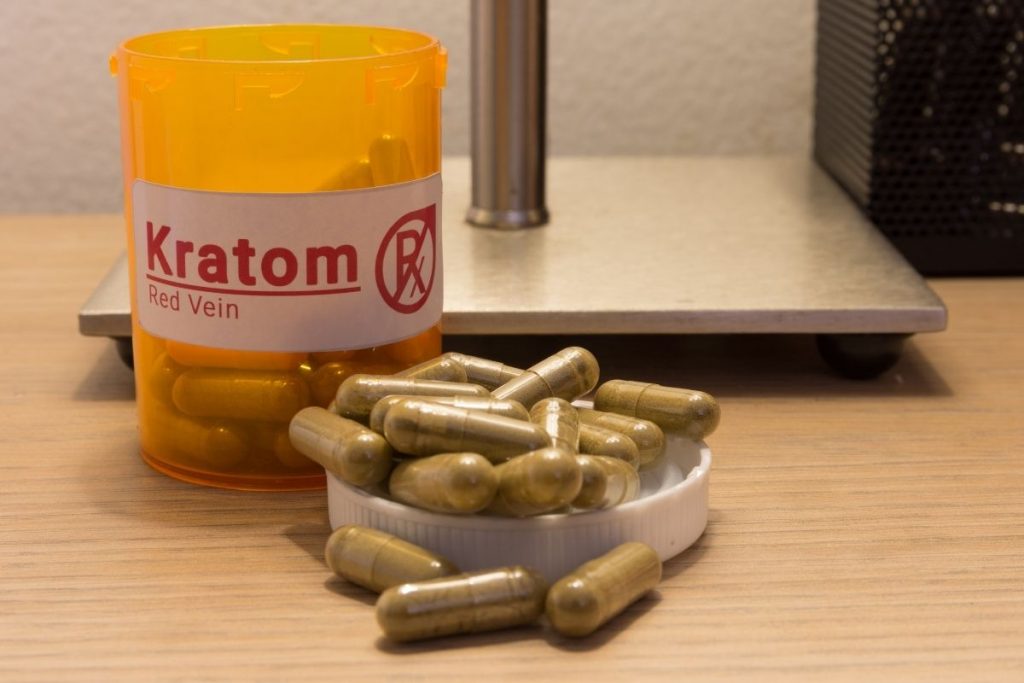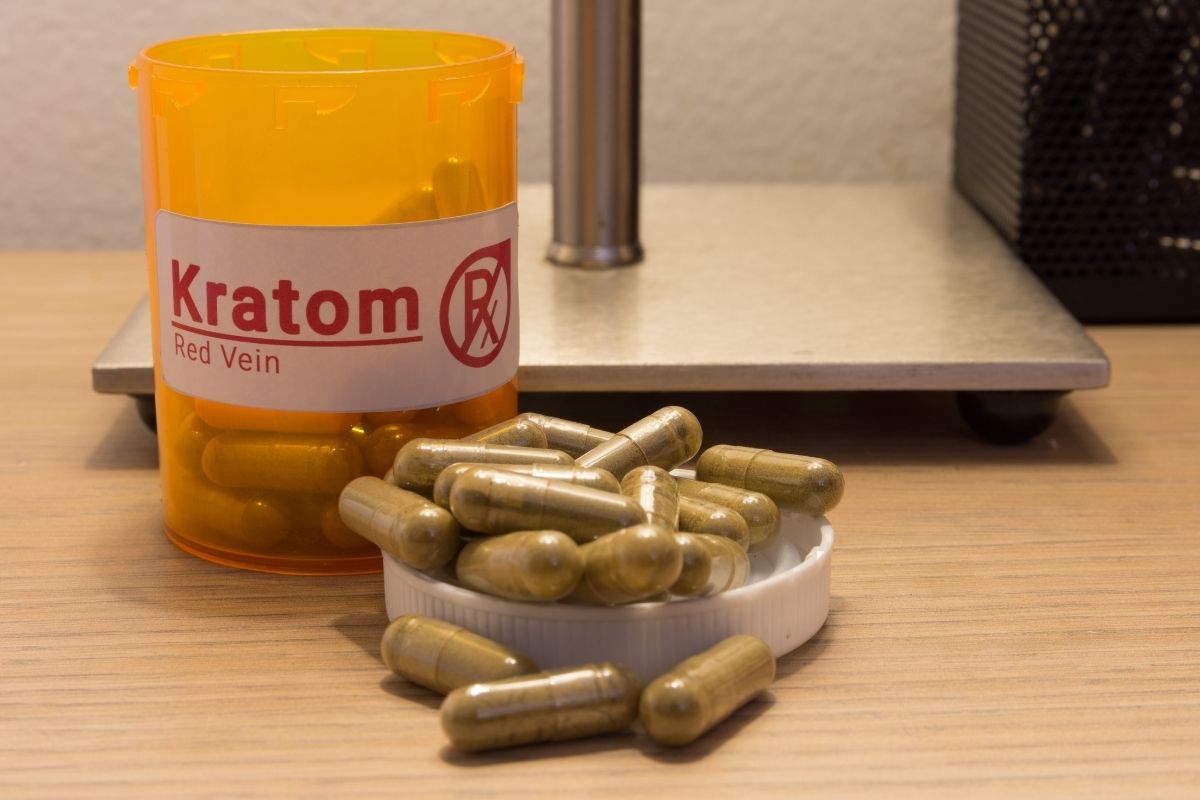 The Bottom Line
Seeing that there is a wide variety of kratom that offers different effects, the best kratom strain is one that caters to the effects you want to attain. This way, you can regulate your expectations and achieve the results that you are looking for.
How To Make Kratom Tea: A Simple Guide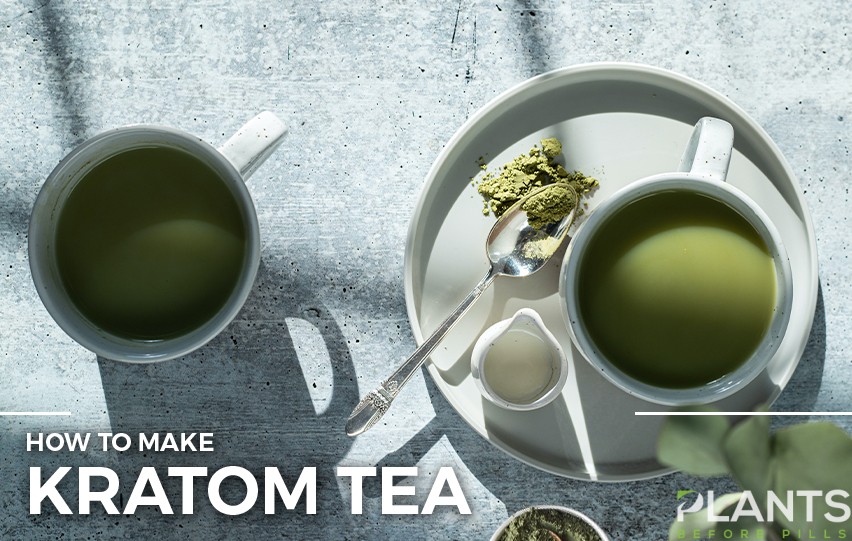 The kratom tree is native to Southeast Asia. You can use its leaves to make kratom tea with the kratom products of your choice . These leaves are rich in alkaloids and mitragynine, the two ingredients that make for the basis of the kratom. Kratom is familiar to people worldwide as a natural stimulant, and it has a soothing and relaxing effect.
One of the most popular ways of taking kratom is drinking kratom tea. The tea can treat chronic pain and anxiety, help with opiate withdrawal, etc.
There are three strains of kratom: white vein, green vein, and red vein. Just like you can enjoy the benefits of kratom in different ways, there are several different ways to make kratom tea.
After reading this, you will want to visit a retailer or online shop that sells kratom powder and enhance your health by making kratom tea, perfect for everyday use.
Kratom Tea Preparation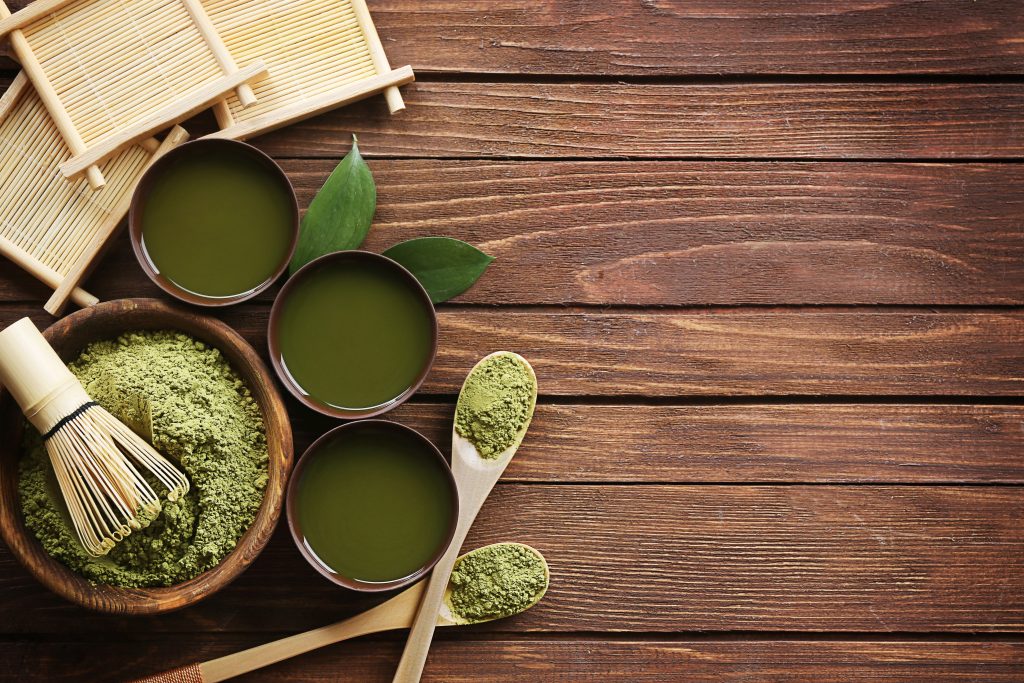 Now, let's delve into how to make kratom tea. The first important thing is to choose a potent strain.
Since each kratom strain is rich in natural alkaloids, letting your powder or leaf roll in boiling water isn't a good idea. Never put your kratom leaves or powder in the boiling water. Instead, let your teapot cool down for a couple of minutes.
The best way to prepare kratom tea is to let it simmer for a while. That's one of the best ways to ensure maximum potency of your tea. To make it extra delicious, feel free to add some lemon juice to your powder or leaf as the citrusy acid keeps the alkaloids consistent.
It's also essential to mention that both the effect and flavor depend on how long you let your tea steep. You should start with small doses, 1-2 grams of kratom per cup. Here are a couple of methods to make tea.
Boiling Pot
Boiling pot is probably the most common method of preparing kratom tea. Put water in your pot and let it boil. Add the right dosage of kratom powder or leaves and allow it to simmer for 10-20 minutes.
Take a cheesecloth or mesh strainer and pour your tea through it into a container for storage or serving. Since kratom tea is quite bitter, use any sweetener or honey and lemon.
Teapot
The teapot method requires tea bags that you can either buy or stuff yourself. Simply place the amount of powder or leaf in a tea bag and place it directly in the teapot. Pour hot water over it and let it soak for 10-20 minutes.
When you're making kratom tea, it's important to harness the full potential of your brew. The following tips will help you do that.
Don't Use Boiling Water!
Since kratom is rich in alkaloids, the active chemicals that bring all the health benefits, the best way to get the most out of your kratom crushed leaf or powder is by using hot water that has been slowly cooled. Instead of boiling kratom in the pot, simply add hot water to your kratom tea mix.
Add Citrus Fruits for Extra Refreshment
The nitrogen in kratom alkaloids tends to degenerate when exposed to high temperatures over longer periods. This affects the potency and flavor of your brew. However, you can refresh your tea by adding citrus fruits such as a lemon or an orange.
You can also add an acidic ingredient such as vinegar or an apple cider. It will slow down the degeneration of the chemical compounds in the tea, thus improving the flavor and adding a refreshing twist to your brew.
Add Some Sweeteners to Mask the Bitterness
Kratom is known to have a very, almost unpleasant bitter taste. This could be a turn off for most people. Since kratom tea brings many benefits for your health and well-being, it would be such a waste to discard all these benefits over something so trivial as bitterness.
So, to get rid of that nasty bitter taste, you can add any sweetener you like. The most recommended ones would be agave juice, honey, or stevia.
Add Additional Flavorings
While you're at the sweeteners, why not improve the taste by adding additional flavorings. The range is extensive, but the best guesses would be cinnamon, citrus zest, or ginger.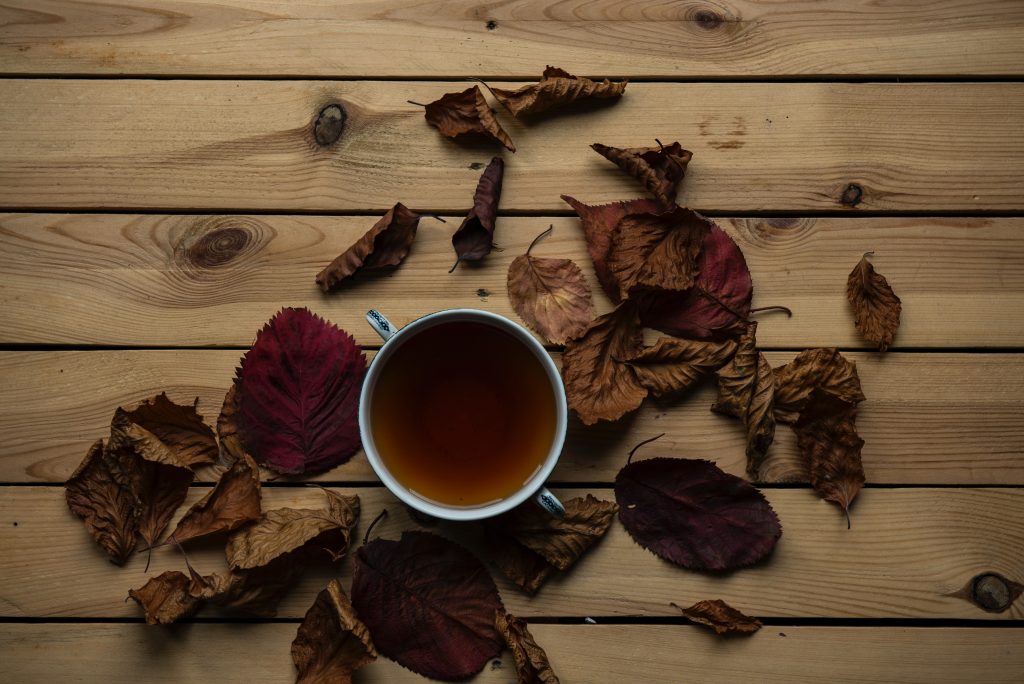 Stir, Stir, Stir
Stirring is a must when preparing kratom tea, especially if you're using powder. Unless you want to end up with kratom powder sticking to your palette and continually reminding you of the bitterness you were trying to avoid, you must stir constantly.
This will allow you to create a smooth texture of your tea flavor while ensuring maximum potency.
So, there you have it. We have gone through the process of preparing kratom tea, and we shared some helpful tips. With all this information, you're sure to get a perfect cup of kratom tea. Enjoy!
Kratom for Pain Relief: Which Strains Work the Best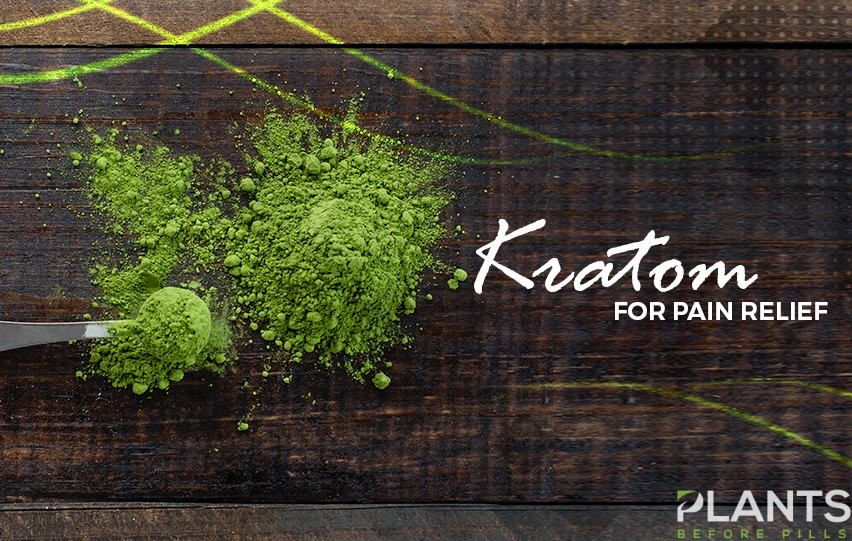 Chronic pain is a serious problem in the entire world and around 1.5 billion people suffer from it. In the United States, chronic pain is considered as the predominant factor for people with prolonged disability.
According to the Centers for Disease Control and Prevention, opioid prescription figures are still soaring high. In 2018, a report released by the CDC shows data that an average 51.4 prescriptions are written per 100 people and some areas of the States had six times higher than that.
Pharmaceutical painkillers aren't always the solution and they can have devastating side effects including nausea, liver damage, drowsiness and addiction.
There are a number of different natural remedies and medicines that can be used to treat the same symptoms of pain and Kratom is one of them.
Let's take a closer look at the best strains of Kratom for pain relief.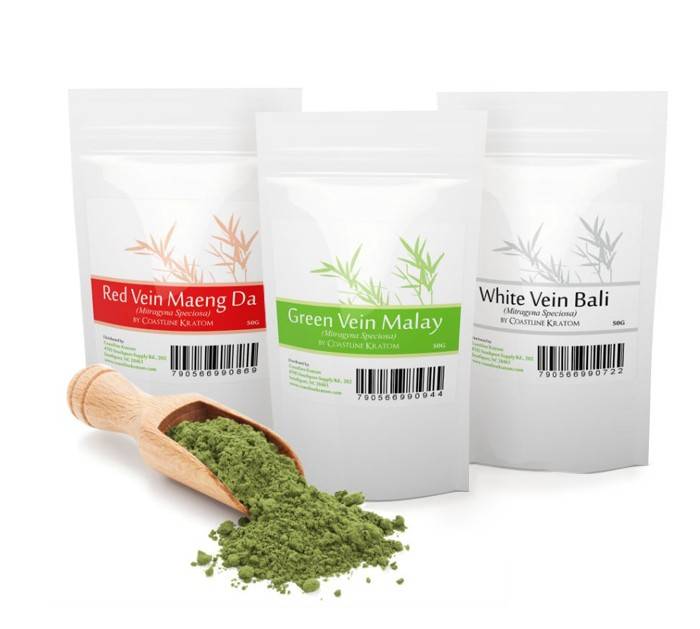 How can Kratom help with Pain Management
Kratom has several different medicinal properties and can be used to treat varying number of ailments. Many people around the world are turning away from standard pharmaceutical medicines and leaning towards homeopathic and natural remedies.
Physical and emotional pain are more common than you might think and it's important to address both before they become too severe. Kratom works as a great alternative to conventional medicine and doesn't have any nasty side effects that can leave you feeling a lot worse.
What can Kratom be used for:
Reduce anxiety, especially social anxiety
Mental stress from work or lifestyle
Substance abuse, including alcohol abuse
Mild to serious physical trauma
Muscle and joint pain
Irritable Bowel Syndrome (IBS)
Autoimmune diseases such as Lupus
Multiple Sclerosis
PTSD
The list of physical and mental conditions that Kratom is able to tackle is long and research into the plant is on-going, which means scientists could find out even more of this amazing plant's properties.
One of the most common uses for Kratom is its ability to alleviate pain and that it can also reduce inflammation within the user. Kratom doesn't have a numbing effect like an anaesthetic, it completely removes the feeling of pain. Depending on the source of your pain and the extent of it, you'll need to perform a little trial and error with the strain you choose.
Factors to Consider Before Choosing a Kratom Strain
There's no one size fits all when it comes to Kratom, everybody is unique and there are lots of factors to consider to relieve your pain. The top Kratom strains that work for one person may not work for you, so we've listed what you need to consider prior to consuming the plant.
Factors to keep in mind:
Your height and weight
Mental health, whether you're feeling emotionally stable or not
Physical health and if you regularly exercise and keep in shape
Your metabolism after a professional examination has been conducted by a physician
If you live an active lifestyle or a sedentary lifestyle
If your diet is balanced and if you're getting enough nutrients from the foods you eat
Where your pain is and how much you're experiencing
Measure the above factors to determine the best strain of Kratom for you. Pay close attention to the fine details such as your physical health, diet and how much pain you're experiencing on a scale of 1 to 10.
Red Kratom is the most popular type of the powerful plant-based substance because of its high performance to reduce pain. It's always best to start with a low dose and increase when needed to ensure that Kratom is suitable for you.
Best Kratom Strains for Pain Management
Native to southeast Asia, Red Vein Bali Kratom comes specifically from Bali and Thailand. Considered as one of the purest sources of Kratom, it comes in different breeds and provides users with surges of energy.
Medicinal uses:
Addiction: Red Vein Bali Kratom can be used to treat substance addiction, whether it's an alcohol addiction or opioid addiction. Studies have shown great progress in treating many substance addictions and research is ongoing with more promising results.
Chronic pain: whether its muscle pain or joint pain, Red Vein Bali Kratom can help to reduce chronic pain from a number of ailments such as arthritis or fibromyalgia.
Relaxing: stress, anxiety and depression can take a toll when experienced every day. This Kratom can help to calm your nerves and relax you after a tough day.
Red Vein Borneo
This Kratom is a little stronger than Red Vein Bali Kratom and the benefits can be noticed a lot sooner than other strains that are available. Red Vein Borneo works as a mild sedative, helping to relax the body and slow down the mind but still uplifts your mood and pumps you full of energy.
Red Vein Borneo Kratom is more suited to tackling acute pain, it lasts longer than others available and provides relief from injuries and soreness. This strain is ideal for mild pains and it also works to boost your mood and provide you with a sense of relief and bliss.
One of the most popular and effective types of Kratom is Maeng Da. This strain is bred to provide users with higher concentrations of 7-Hydroxymitragynine and Mitragynine. Both of these alkaloids make Maeng Da ideal for combatting pain and to stimulate the body and mind instead of sedating the user.
Maeng Da benefits:
The analgesic qualities help to alleviate symptoms of muscle pain, joint pain and inflammation
Boost your mood with Maeng Da, helping to make you feel happier and more energetic
Improve focus and cognitive ability with prolonged use of Maeng Da
Where to Buy Kratom Online
Kratom can be purchased from a number of different places online but it's crucial to choose a reputable seller to buy from. Firstly, look for a local store that's within your state and if not you can branch out to find a trusted seller. Always do your research, prior to purchasing and consuming any Kratom and read reviews to see what other consumers have to say.
We hope this guide has helped you avoid any confusion when it comes to Kratom strains and how effective they are in combating pain. Kratom is a natural remedy and therefore may not be for everyone. Hopefully, this guide has highlighted the advantages of Kratom and if it's a remedy that you would like to try for your pain relief.
Important note: avoid high doses of Kratom as too much can negatively affect your cognitive ability. Always speak to your doctor or healthcare provider prior to consuming Kratom.