Things You Should Consider When Using Kratom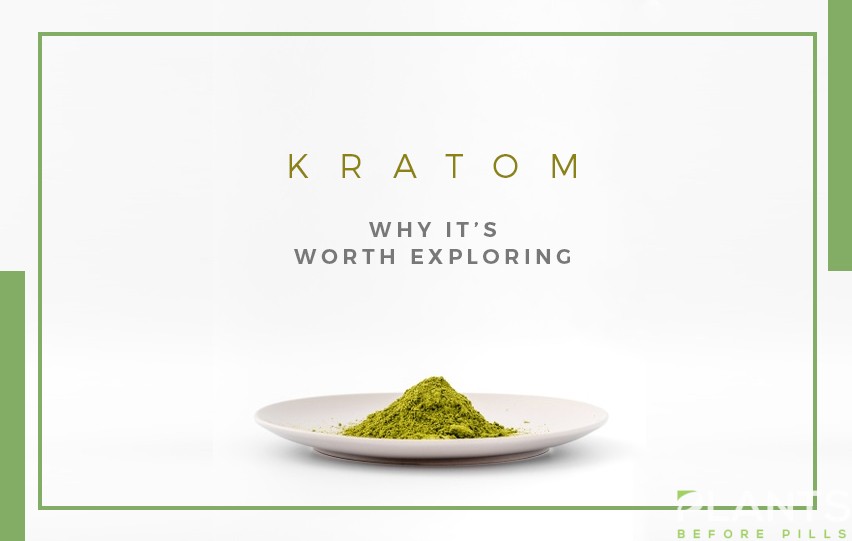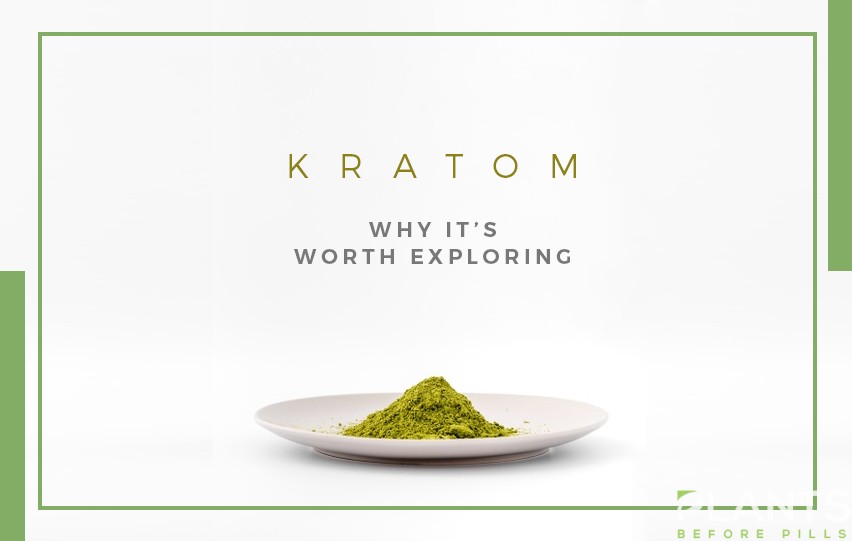 You may have driven past a smoke shop and wondered what "Kratom" was on the A-frame out front and the signage in the windows. The funny thing is, you don't smoke it at all. Kratom has gained popularity over the past few years, with its natural ingredients helping to soothe pain and improve your overall state of mind. It is also used as a sedative at low doses and has an overall calming effect. It's great for people who are suffering from anxiety or even depression. It is typically taken in powder form or made into Kratom tea. There is even a company out there called Tusk Kratom that boasts the highest MIT concentration and has a unique product; kratom gum. With it becoming so ubiquitous, it's best to know what it is and how it can help you.
What is Kratom?
Mitragyna Speciosa, commonly known as Kratom, is native to Southeast Asia and is a tropical evergreen tree in the coffee family. This interesting species can be found in large parts of Asia and some Pacific Islands such as Malaysia, Thailand, Indonesia, Myanmar, and Papua New Guinea. Kratom is unique because it is not an opiate or a stimulant. It is sold using many names such as ketum, thang , kakuam, ithang, biak, or mambog. Kratom has been used for over 300 years to help people fight fatigue, improve mood, sleep, and much more. Over the past few years, many people have found Kratom to be very helpful in their fight against chronic pain, anxiety, and fatigue.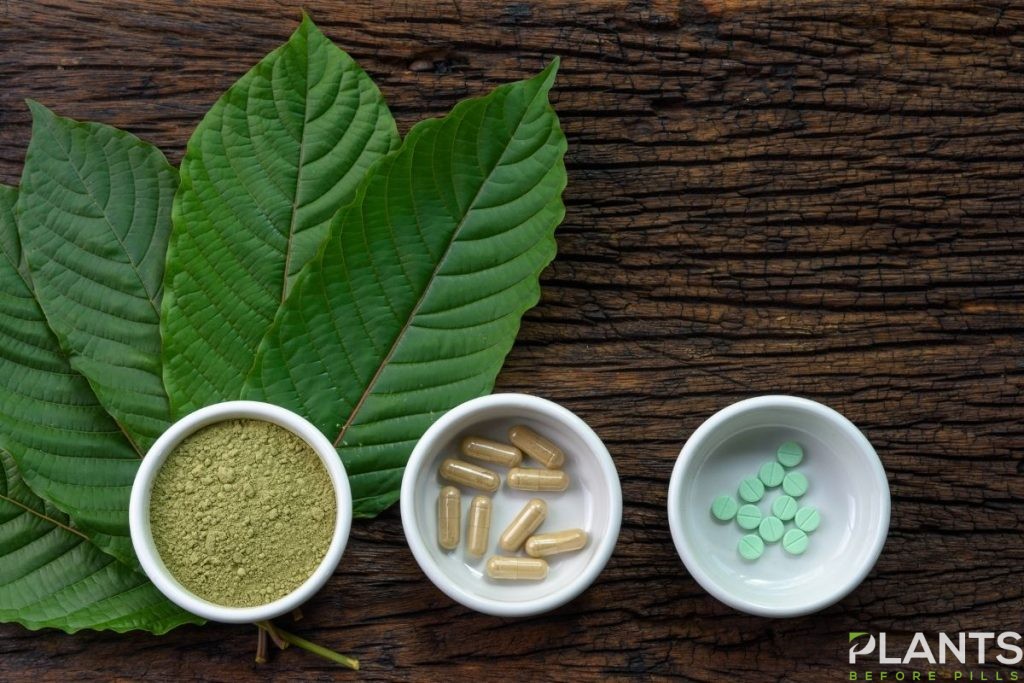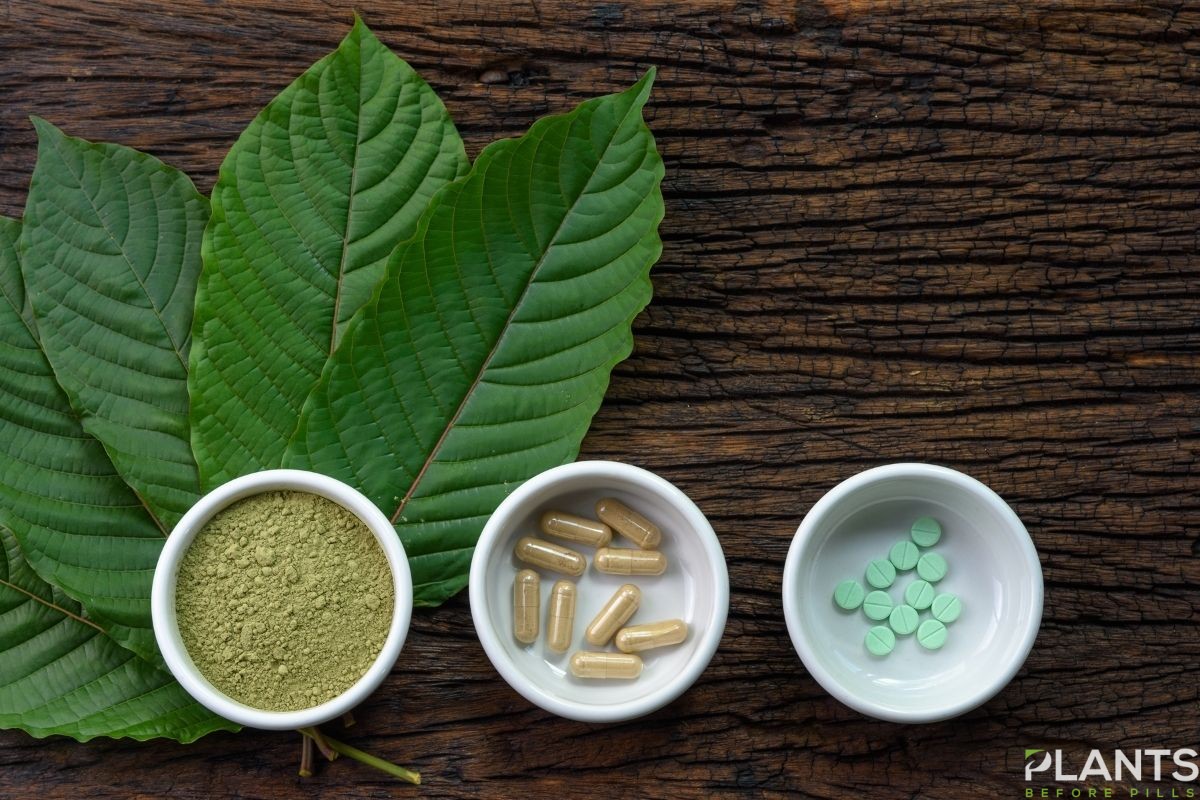 Is Kratom Legal in the US?
The legality of kratom supplements remains unclear to most people. Still, it is important to note that different brands/products vary in their quality – just like any other product on the market. Saying that, there are some things you should consider when deciding which brand you're going to use. You need to remember that even if a brand/product is legal or not, there are places where they have been banned from being sold. So if you do decide to use a specific kratom supplement, make sure to read reviews online and check how it can be sold legally in your state.
Does Kratom have any side effects?
A few of the most commonly reported side effects of Kratom are:
Weight loss.
Chills, nausea, and vomiting.
Changes in urine and constipation.
Liver damage.
Dry mouth.
Muscle pain.
Conclusion
Kratom is a herbal supplement that many people use for recreational purposes. When using Kratom, there are a few things you should consider. The main thing to keep in mind is to keep it legal. As with all things, there can be side effects from heavy use. Kratom can be used in high dosages, but you should be aware that this can cause issues. Most of the time, Kratom is used in small amounts, and therefore problems are rare. Always be mindful of the amount of Kratom you are taking, and take it in moderation.
Have you tried Kratom before? What kind of effects did you notice, and what was the dosage you took? We would love to hear from you on our Twitter page!
Customizing Your Kratom Experience: Easy Recipes For Delicious Pure Powder Consumption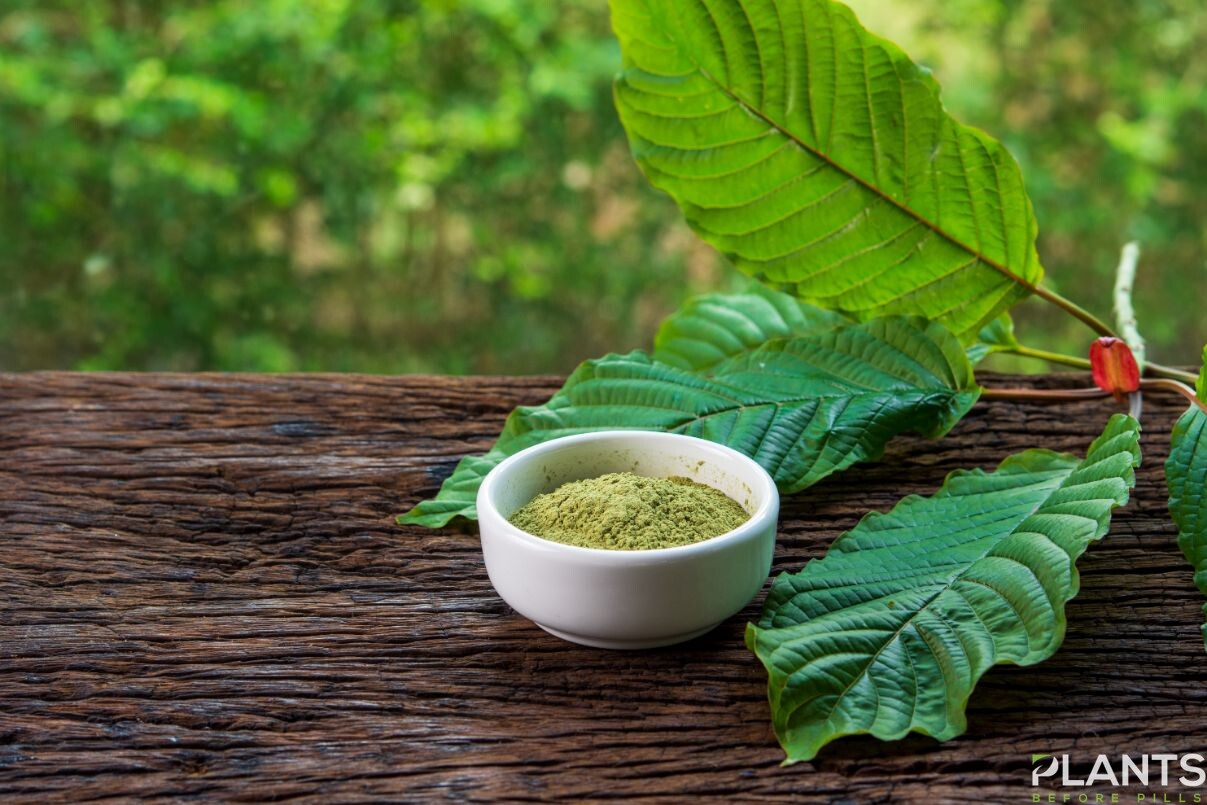 There are many reasons to consider integrating kratom into your diet. Rich with 40+ alkaloids like mitragynine and 7-hydroxymitragynine and full of powerful analgesic properties, Kratom is a staple of herbal medicine that's been consumed for centuries.
However, fans of kratom extract may not be fans of the flavor. Pure powder extract is one of the better ways to experience kratom's many benefits, but the bitter taste understandably holds some users back from building the plant into their lifestyles. Luckily, there's no one right way to consume kratom.
From pills to smoothies, there are plenty of easy ways to start using kratom today. Here's how you can customize your kratom experience:
Quick and innovative methods for kratom consumption
Kratom comes from mitragyna speciosa, a tropical evergreen tree native to Southeast Asia and related to the coffee family. Traditional users who don't mind the taste brew the kratom leaves directly. But as kratom's popularity extends beyond Southeast Asia, new ways to consume the plant are gaining popularity as well.
In the United States, kratom capsules and kratom pills make for easy consumption. All you need is a glass of water to take kratom alongside other daily supplements. Alternatively, kratom
extract can be woven into recipes and drinks, while kratom extract shots can be downed quickly.
People who choose these kratom pill and kratom extract methods will enjoy the plant's benefits quite quickly, but miss out on the best way to absorb kratom's powerful benefits: pure powder consumption.
For the Sweet Tooth: the Chocolate Kratom Milkshake
Chocolate does an excellent job of masking the taste of kratom. To easily mix kratom and chocolate, simply add the following ingredients to your blender:
● 6 cups vanilla ice cream or chocolate ice cream
● 1/3 cup milk or dairy-free supplement (adjust to your liking)
● 1/3 cup chocolate sauce (optional if using chocolate ice cream)
● Your desired dose of kratom powder
Fruit-forward: the Strawberry Kratom Smoothie
For a more nutritious kratom blend, add these ingredients to your blender:
● 1/2 of a cup of ice cubes OR 1⁄2 a cup of frozen banana slices
● 1 1/2-2 cups of strawberries
● 1/4 cup of milk or vegan milk
● Your desired dose of kratom powder
Kratom-boosting ingredients
As you get more comfortable with kratom, you might want to experiment with new flavors and recipes. Luckily, there are plenty of ingredients that enhance the effects of kratom:
● Grapefruit Juice
● Valerian Root
● Turmeric
● Chamomile
● Cayenne
● Caffeine
Integrating these ingredients into your recipes can give your kratom the extra kick you're hoping for. Another quick way to boost your kratom's potential is to place it in the freezer for at least thirty minutes before cooking and consumption.
As kratom becomes more popular and accessible in the United States, new ways to consume kratom are cropping up daily. If you are looking for high-quality kratom online for your creative recipes or personal needs, check out Pure Leaf Kratom.
How Kratom can Help Manage Withdrawal Symptoms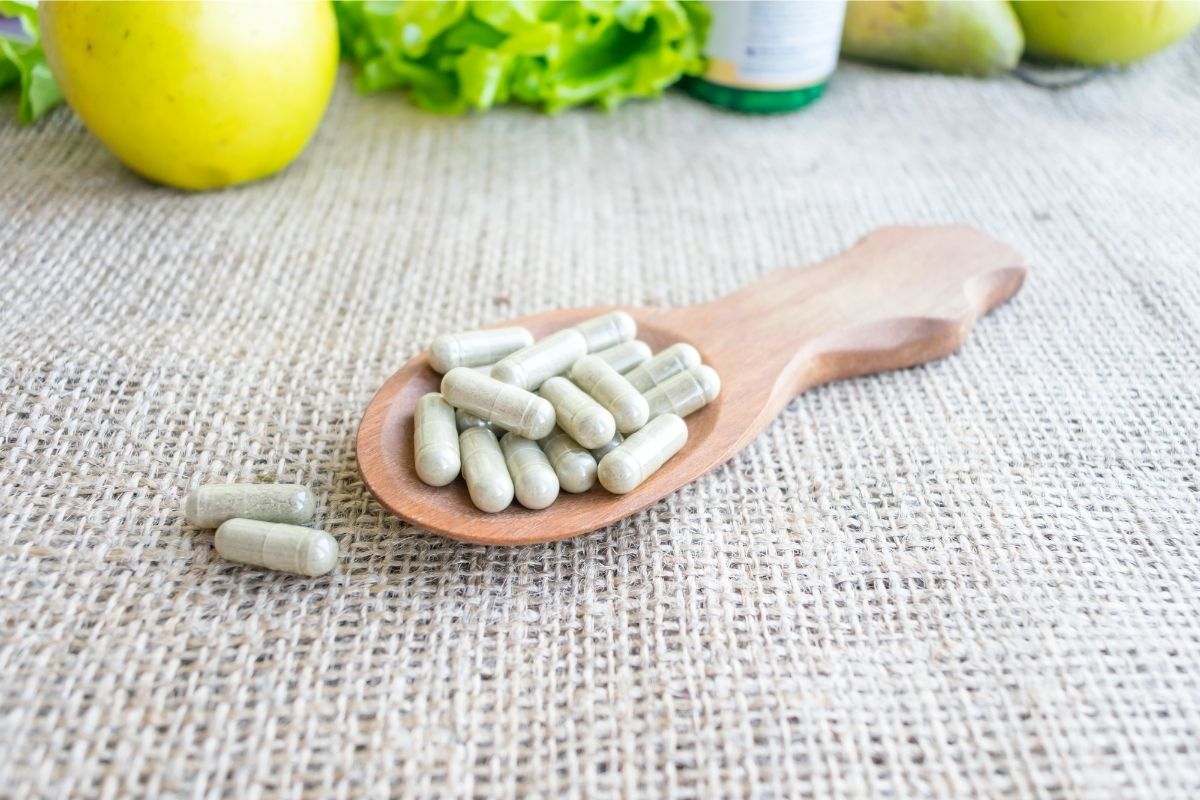 When you're trying to get clean from an addiction, the withdrawal symptoms can be the hardest part. They make it difficult to focus on getting better and can even trigger relapses. The good news is that there are natural remedies available that can help mitigate withdrawal symptoms as you work toward recovery. One of those remedies is kratom, which has been shown to help manage pain, anxiety, and depression while also boosting energy levels in people going through detoxification and withdrawal. Delta 8 can also help but we will focus on kratom in this post. Let's explore how kratom works for treating the most common effects of drug or alcohol addiction recovery.
Kratom can help when you are working to stop your addiction.
Kratom can help you when you are working to stop your addiction. You can't use kratom to get high, but it does have many benefits for those trying to recover from an addiction. Here are some of them:
It can help with withdrawal symptoms.
It can help with pain and anxiety.
It will improve your mood and energy levels so that you don't feel depressed or sluggish anymore, which is common among addicts who are going through withdrawal symptoms.
Kratom for Pain
Let's face it: no one likes to feel pain. Pain is a symptom of many conditions, ranging from the common cold to serious diseases like cancer. But one thing's certain: when you're in pain, you need relief as soon as possible.
Kratom can help with pain management and even reduce inflammation, which will give you some extra comfort during your withdrawal process. You may not be able to take a full dose of Kratom every day (unless your doctor has prescribed it). Do what works best for your body—start small if necessary and work your way up slowly until results are noticeable!
Kratom for Anxiety
Kratom is also known to help with anxiety. As we discussed earlier, kratom can be used to treat depression. Kratom is also effective at managing pain and can even be used as a substitute for narcotics that are highly addictive and dangerous. Kratom has been shown to be one of the best natural remedies for insomnia and helps people sleep well at night without any side effects like drowsiness or lethargy in the morning.
Kratom for Depression
Depression is a very common side effect of pain medications such as opioids. It's also a common side effect of kratom withdrawal. If you're feeling depressed, it can be hard to keep going. You may find yourself unable to leave the house, have trouble sleeping and feel hopeless about the future. You might even consider suicide if things don't get better soon enough—and sadly, many people do take their own lives when they're suffering from depression and feeling like there's no other way out of their problems.
Kratom can help with depression because it works as an antidepressant and mood stabilizer in addition to being used for opioid withdrawal symptoms relief; this means that if you're struggling with both physical pain from taking too much medication or having too many surgeries over time (and therefore needing lots of different types), then kratom could work well for reducing both mental anguish while also helping calm down those fight-or-flight responses that we all have built into our bodies' chemistry systems after experiencing trauma such as childbirth or surgery procedures themselves!
Conclusion
We hope that we have helped you understand how Kratom can help with withdrawal symptoms. It is important to know that if you are going through this process, it is not easy. You will need support from those around you who understand what you are going through and want to help support their loved ones on the road to recovery. Generally, people should stay under 3g of kratom daily, always use a scale, and switch strains/take a day off at least once weekly. Always consult with your physician prior to taking on any new treatment of any kind.
We hope our tips will assist in helping ease some of these symptoms associated with addiction withdrawal so that your journey towards recovery may be a little easier!
Kratom Tea: What are the Health Benefits of Drinking Kratom Tea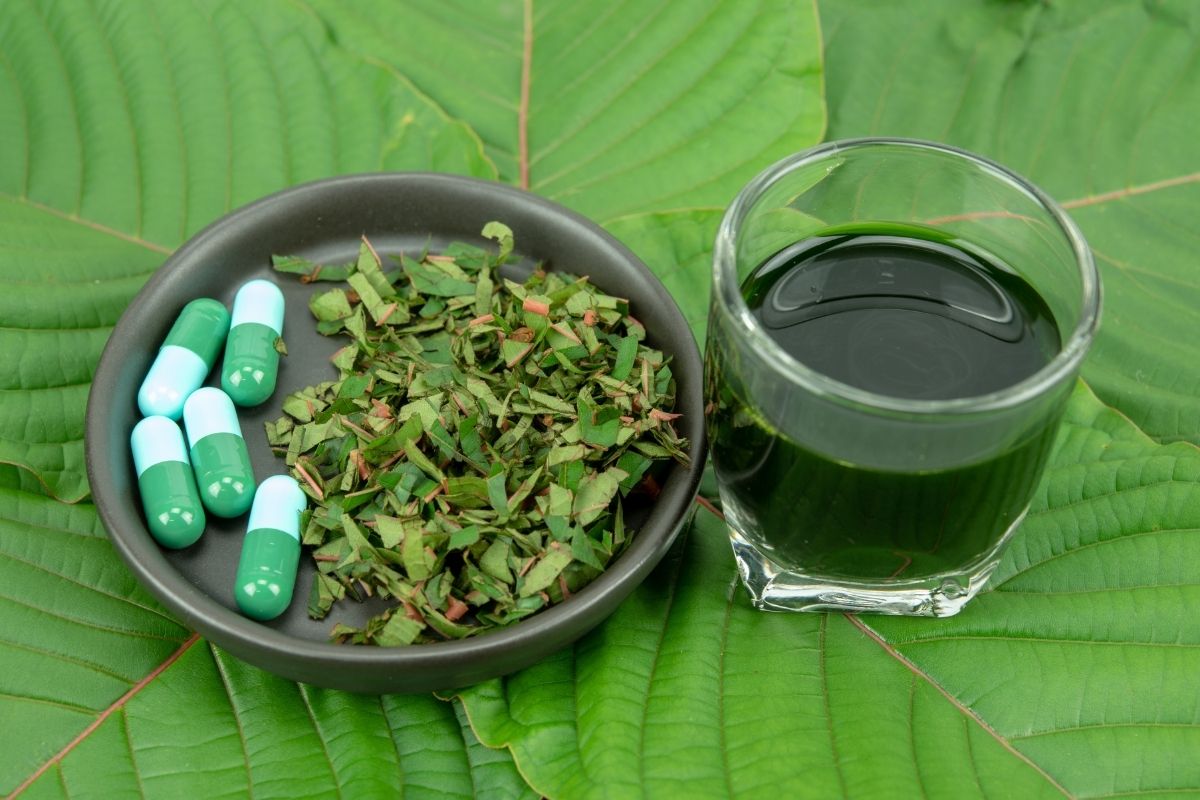 Kratom tea is an herbal drink made from the leaves of kratom, a plant native to Southeast Asia. Traditionally used as a mild stimulant and pain reliever, kratom has gained popularity as an alternative treatment for chronic pain, anxiety, PTSD and addiction withdrawal symptoms in recent years. Although there isn't much scientific evidence about the health benefits of drinking kratom tea yet, many people have reported positive results after taking this supplement regularly—along with other changes in their diet or lifestyle habits.
Kratom tea is an herbal tea made from the leaves of the kratom plant that are traditionally used for their mild stimulant and analgesic properties.
The leaves of the kratom plant, which are traditionally used for their mild stimulant and analgesic properties, are boiled in water to make kratom tea. The resulting beverage can be consumed hot or cold depending on personal preference. Kratom tea is an herbal tea made from the leaves of the kratom plant that are traditionally used for their mild stimulant and analgesic properties to promote relaxation without causing drowsiness. Kratom tea has also been used as an effective pain reliever for those suffering from migraines, menstrual cramps and muscle aches. It can also be used to relieve anxiety symptoms such as insomnia or restlessness by promoting a feeling of well-being while lowering stress levels at the same time!
These benefits have been linked to the unique chemical makeup of kratom leaves, which contain alkaloids like mitragynine and 7-hydroxymitragynine.
The alkaloids in kratom leaves are believed to be responsible for many of the health benefits observed in people who drink kratom tea. Alkaloids are chemicals found in plants, and they have a physiological effect on humans. They aren't psychoactive, unlike other plant compounds called "alkaloids," like caffeine or nicotine. They aren't addictive, either; you can't get hooked on them like you might if you took too much Adderall or Percocet (painkillers with similar chemical structures). And while some alkaloids can be harmful—like those from poison hemlock—those found in kratom are not toxic at all!
Kratom tea has many health benefits and can help you manage pain, reduce stress and anxiety, boost your mood and energy levels, and promote better sleep.
Kratom tea is a powerful herbal tea that can help with pain, anxiety, depression, addiction and obesity.
There are many benefits of drinking kratom tea depending on your specific health needs. For example:
Kratom tea can help manage pain if you have chronic pain or injuries that you're recovering from.
It can reduce stress levels by calming your nerves down so you feel less anxious and restless.
It helps improve sleep quality by increasing serotonin levels which improves mood and happiness as well as decreases depression symptoms like anxiety or irritability during the day time hours when taking kratom regularly at night before bedtime will promote better sleep quality but it's important not to mix alcohol with any type substance because it could create dangerous side effects such as respiratory depression (slowed breathing rate) which may cause death if combined together this way so try not too mix these two together!
Conclusion
Kratom tea is an easy and convenient way to get the benefits of this powerful herb. As long as you use high-quality leaves, steep them in boiling water for at least 15 minutes, strain them out before drinking, and do not overdo it! If you are looking for quality kratom online, check out the folks at Pure Leaf Kratom.