Lemon Haze: Why it's one of Canada's Top Selling Strains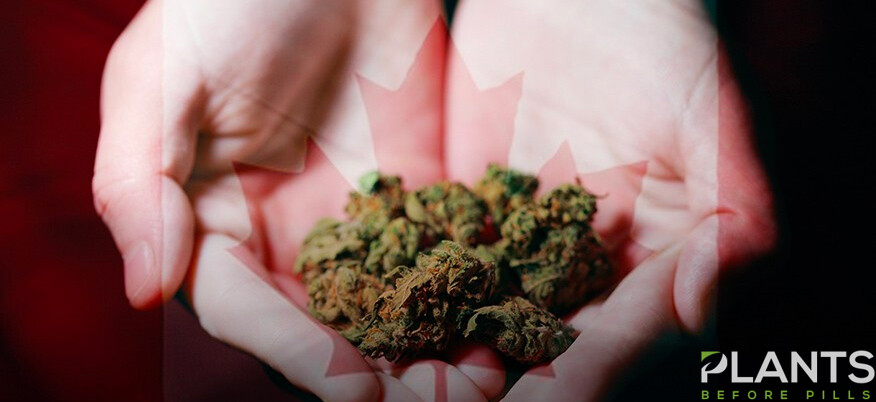 For anyone who is a seasoned weed enthusiast, the Lemon Haze strain comes up in many conversations in cannabis circles and forums all over the globe. With its rich/aromatic smell, radiating tones of juicy lemon, and amped-up THC content, it is no wonder why people all over the world gravitate toward this particular strain.
What is Lemon Haze?
Lemon Haze is a cleverly crossed hybrid type of cannabis derived from the Silver Haze and Lemon Skunk strains. With its 70:30 Sativa to Indica ratio, it's one of the most potent Sativa dominant blends on the market today. Not only does it have a sweet aftertaste of citrus, but it also garners a yellow/green color which is similar to a lemon growing on a tree. It touts a 17%-22% THC and 0.38% CBD content.
Its psychoactive profile is uplifting and invigorating when consumed moderately; however, it can mellow you out if used in more significant amounts. Given that you can utilize both types of effects from one beautifully simplistic strain, it becomes even more popular as it's a marijuana strain to meet many's needs.
Why Canadians Love Lemon Haze
In Canada, Lemon Haze has gained massive popularity after winning not 1 but 2 Cannabis Cup awards (in 2008 and 2009). With the pandemic in play the past year and a half, Lemon Haze and cannabis, in general, have seen a massive uptick in usage. Imagine being snowed in for days on end during the Canadian winter and enjoying some Lemon Haze in the comforts of your home. This strain could help you get some creative work done, fuel a high-powered workout or even help you get into some pre-Spring cleaning. If you need to bring yourself back to earth, a few more hits of it can bring you right back to a relaxed and euphoric state.
Those who seek to use cannabis for treating common ailments like Chronic Pain, Fatigue, and Migraines, Lemon Haze could do just the trick. It is also often used to treat nausea and depression. The strain is so heavily demanded that Canadian mail marijuana delivery services are at an all-time high. 
In Conclusion
If you can get your hands on this treat of a strain, definitely make a note of the effects you feel. Although creativity and happiness are common, many people experience increased drive both work and arousal-wise. This makes the Lemon Haze strain extraordinarily diverse and heavily demanded.
Have you tried the Lemon Haze strain before? If so, we'd love to hear your experiences on it on our Facebook page!
A Quick and Simple Way to Clean your Glass Bong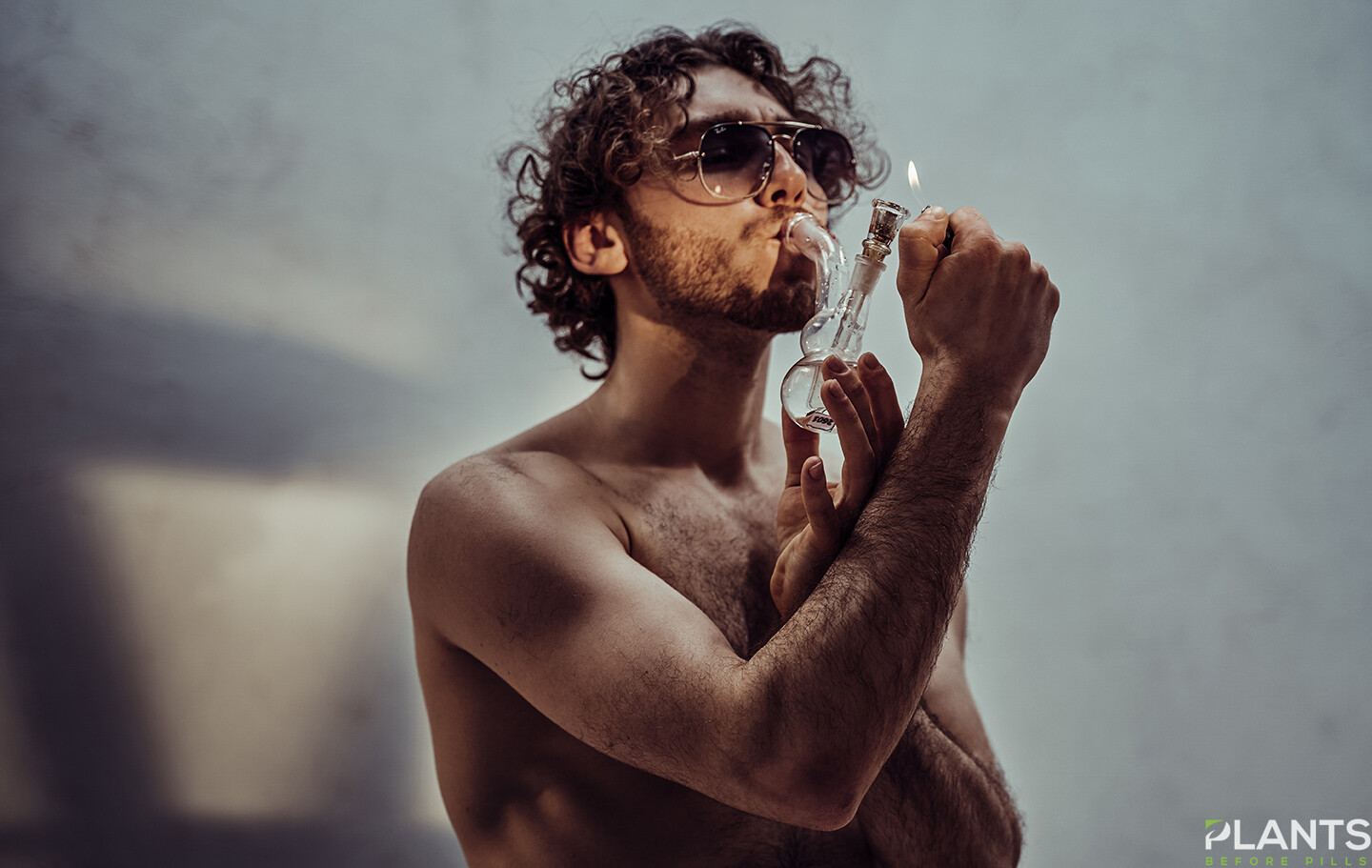 If you've ever taken a toke from your glass bong and thought to yourself, "hmmm, maybe the glass should be a little clearer…" then there is a good possibility that it's time to give your piece and good ole' fashioned deep cleaning! After all, many good glass bongs are a decent financial investment, so you'll want to preserve the look and function for as long as possible. Not only is an overused bong not great to look at, but it can also be less than healthy to use if it's super dirty.
Let's now discuss when you know your bong needs cleaning.
When is it Time to Clean your Glass Bong?
One of the most convenient features of a glass bong is that it is pretty easy to visually see when it is due for a cleaning. A dirty bong can have a foul smell tarnishing your CBD/hemp flower or cannabis flower's flavor. Check for a ring of "gunk" near where the waterline is, and if that build-up is significant, it's time to clean your bong. Mold and bacteria can mix with remnants of weed or resin and create a pretty nasty looking and tasting bong. Many budtenders and glass bong enthusiasts say that a good rule of thumb on when to clean your bong is at least once a week. This obviously depends on how frequently you use your bong. If you can clean your glass bong after every 4-5 uses, this is another solid rule of thumb to follow. Keep your bong and your lungs in pristine condition by keeping them free and clear of any excess build-up.
What is the Best Way to Clean your Glass Bong?
Many experts stick with the most logical and straightforward way to clean a bong; rubbing alcohol and salt. Since most homes worldwide have these two items, it's also one of the most convenient ways. Glass bong experts from Australia have even mentioned that they use these common ingredients to clean their pieces. You can also use specific solutions made by pipe cleaning companies, but many do contain harsh chemicals that can damage your glass bong and not the best for the environment.
Start by taking out any removable parts such as the mouthpiece and pipe and then pour the alcohol into the bong and add some coarse salt (2-3 tablespoons should be plenty) such as rock salt or kosher salt. The salt acts as an abrasive scrubbing agent for when you shake your glass bong. Do this for 3-5 minutes, and then pour out the liquid. You may want to add more salt at the midway point as much of the course salt could be dissolved within a minute or two.
In conclusion, we recommend taking a simple and environmentally friendly approach to cleaning your glass bong. There are many ways to go about cleaning your bong, but why not keep it simple and use common ingredients from around your home to do the trick. The method above is simple and easy yet very effective for keeping that glass bong looking and functioning just how it did the first time you used it.
Happy spring cleaning!
Are CBD Franchises the Next Big Thing?
Learn why business operators are turning to a franchise model to bring CBD across the U.S. as it gains momentum and credibility in the plant-based wellness space.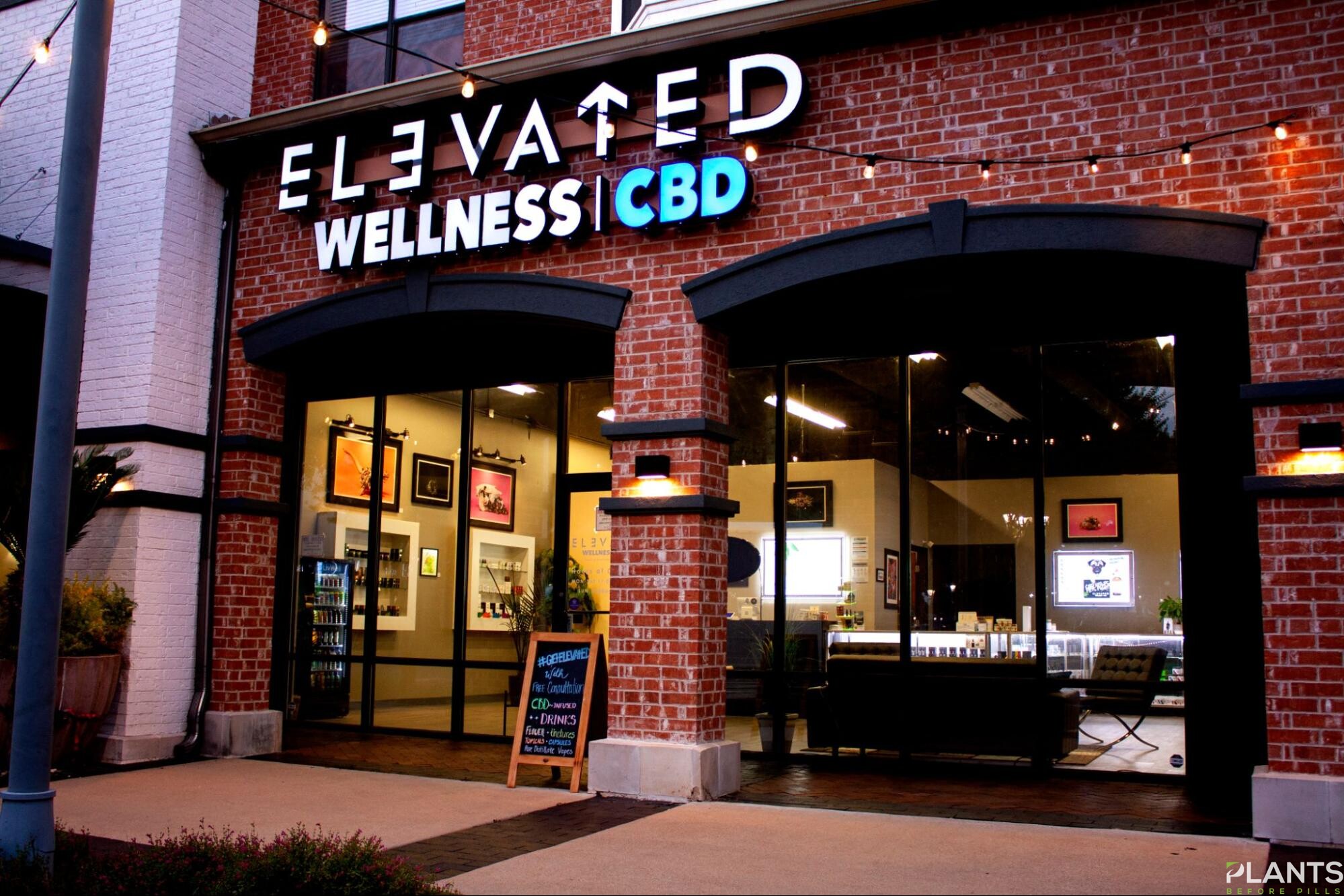 We live in a world that's quickly accepting the idea of the hemp plant as homeopathic medicine. As such, we're seeing an influx of people turning to CBD as a way to combat anxiety, depression, minor pain, sleep disorders, and many others. With so many people realizing a need for CBD and wanting to purchase it, there may be a place for your entrepreneurial spirit in the form of opening a CBD franchise.
But before those dollar signs spring into your eyes and you start spending imaginary profits, let's take a look at why a CBD franchise may be right for you, as well as the legality of opening one and other factors.
CBD Franchise Landscape
If you've ever wanted to own a business but you're not quite sure where to start, perhaps it's time you considered owning a CBD franchise. This option is relatively inexpensive to start up, comes with an integrated support system, and features products that increase in popularity every day. It's also a chance to share your vast knowledge of CBD with those who need it the most. Several brands are now advocating the idea of CBD franchises, most notably Elevated Wellness.
Elevated Wellness offers a step-by-step guide on how to start a franchise and provides a specialized team to help determine if you're the right person for the job. Other sites that offer franchise options are Your CBD Store, CBD Authority, and CBD American Shaman. All of these CBD franchisors are located throughout the country, allowing you to join a network of qualified individuals to help set you up for success.
Legalities Behind a CBD Franchise
There is much misinformation on what CBD is and how it is derived from the cannabis plant. The 2018 Farm Bill helped classify products that contain less than 0.3% THC as legal for sale, but there are still other laws that vary with each state (i.e., some states dictate that CBD gummies must be shaped in squares to distinguish from other candy-type gummies). There are other laws that you may not even be aware of, causing you to break a law you don't even know exists. Being a part of CBD franchise can help avoid that by offering guidance and legal advice and offering some form of liability protection. Some franchises help franchisees operate online sites and require a percentage of each product sold as payment.
Even though CBD is legal on a federal level, you will still need to confirm that CBD is legal for resale in your state (i.e., Nebraska and Idaho only allow 0% THC CBD to be sold). You must also confirm the type of CBD that is allowed to be sold. More specifically, if any CBD is sourced from marijuana, you must ensure that your state allows the sale of such products. Your CBD franchisor will be able to help you understand if your state permits the sale and distribution of such products.
Other CBD Franchise Considerations
We mentioned some of the reasons to open a CBD franchise in the opening paragraph. One of the biggest reasons to open a CBD franchise is the low start-up costs. Elevated Wellness offers a step-by-step guide into starting your own franchise, as well as initial pricing: the initial franchise fee is $25,000, and the minimum estimated cost is around $79,000 (which includes the franchise fee).
Another reason to open a franchise is the integrated network of support. Instead of starting a business from scratch, you can build off an established customer base and reputable brand, with details on how to run your franchise the most effectively. You don't have to figure out what brand your customers will want, and most importantly, you can offer your knowledge to help people understand what they really need. Your knowledge of CBD can encourage people to frequent your store and understand their health needs in a homeopathic way. No matter where you're located, you have an opportunity to reach people with the healing power of CBD, and your location may be more easily accessible to those who travel further to get to a place that sells CBD.
Lastly, CBD products continue to grow in popularity as more people discover their use in the mental health and wellness space. Those dealing with anxiety, depression, sleep disorders, minor pain, and other health issues can find comfort and solace in their daily lives. Being part of a growing industry can offer security and entrepreneurship for those who want to make a difference and turn a profit.
Final Thoughts
Opening a CBD franchise may open doors of opportunity you never thought possible. You have a chance to make a difference in the world and run your own business. The idea of opening and running a business is both exciting and daunting, but you don't have to do it alone with a franchise. There are many ways to explore your entrepreneurial side; if you think owning a CBD franchise is for you, make sure to check out Elevated Wellness and their in-depth guidance on starting your own franchise today!
A List of the Best Hash-Making Books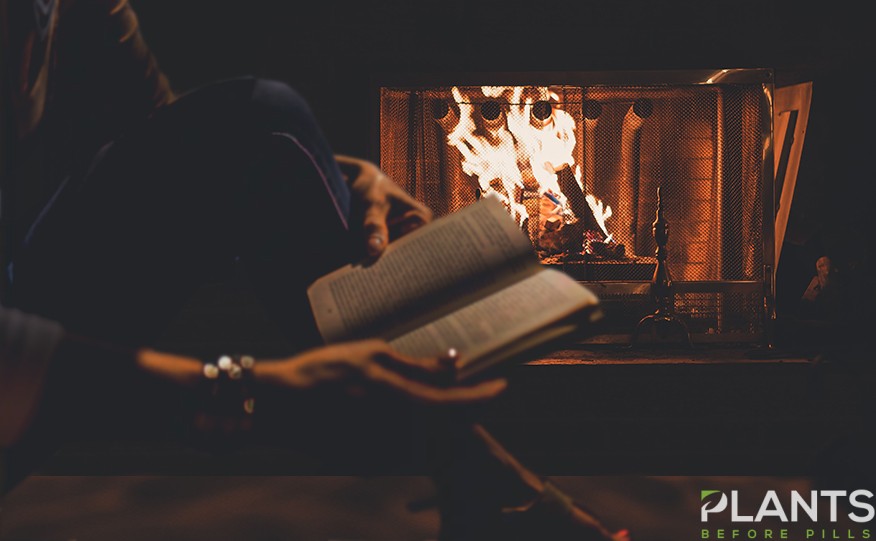 Making your own hash and cannabis extracts can be a rewarding hobby, and new ice-water-hash innovations by companies like PurePressure are making this hobby even more accessible for the regular canna-sseur. But where do you start if you've never transformed herb into hashish before?
To help you get started with DIY hash, here's a list of hash-making books with recipes you can try at home.
The Cannabis Encyclopedia: The Definitive Guide to Cultivation & Consumption of Medical Marijuana by Jorge Cervantes, 2015
This is the Bible of quality cannabis and one of the top hash-making books you'll want to have. Written by one of the leading names in weed, The Cannabis Encyclopedia covers everything from selecting a variety and preparing your growing space to making medicinal extracts at home.
In 596 captivating pages, you will find an abundance of high-quality photography and computer illustrations, easy-to-understand content, and a detailed index at the back of the book.
While The Cannabis Encyclopedia covers myriad topics, it's a great place to start if you're just learning about things like dry sift vs. bubble hash, the role of kief in hash-making, and how to achieve 5- and 6-star full-melt hash without a lot of expensive equipment.
The Cannabis Encyclopedia is available at Amazon, Bookshop.org, eBay, and Barnes & Noble.
Cannabis Alchemy: Art of Modern Hashmaking by Miller, Gold, & Smith, 1993
When you're ready for a bit of fun, the revised version of the 1974 cult classic Cannabis Alchemy: Art of Modern Hashmaking provides an entertaining blast from the past. In 109 pages, the authors (all medical doctors) present detailed information about the chemistry of cannabis along with information for making the most potent extracts.
This popular hash-making book features clear, easy-to-follow diagrams and explains methods that have largely been forgotten today — making it a true gem among hash-making books. The extraction methods explained in the book do require some specialized equipment but promise rewards for those prepared to have a go.
Cannabis Alchemy is available at Amazon and Scribd.com
Beyond Buds, Next Generation: Marijuana Concentrates and Cannabis Infusions by Ed Rosenthal, 2018
A much more recent publication, Beyond Buds offers a comprehensive overview of traditional and modern techniques — including hash-making, dabbing, resin extraction, CO2 extraction, and vaping. In 320 pages, Ed Rosenthal takes the reader through the latest cutting-edge techniques and recipes that you can use at home.
Beyond Buds isn't a perfect guide. The book recommends some fairly expensive equipment and highlights several specific brands in promotional ways. However, if you're new to hash-making or extracts in general, the book offers some excellent, practical tips laid out in an easy-to-read format.
Beyond Buds is available at Amazon, Barnes & Noble, and EdRosenthal.com
Other Recommended Books
These three hash-making books are the best of the best if you're seeking a comprehensive overview of cannabis, cooking, and the preparation of potent concentrates like hash. However, if you'd like to expand your collection further, here are a few more titles to consider:
Beyond Cannabis Extracts: The Handbook to DIY Concentrates, Hash and Original Methods for Marijuana Extracts 1st Edition by Aaron Hammond, 2017, Amazon
HASHISH! 2nd ed. By Robert Connell Clarke, 1998, Amazon
Bong Appétit: Mastering the Art of Cooking with Weed [A Cookbook] by the editors of MUNCHIES, 2018, Amazon
With marijuana laws becoming more lenient, there has never been a better time to explore the wonders of hashish and cannabis concentrates. These books will get you off to a great start with making your own hashish at home and savoring the best of bud. Bon appétit!