Lung Illness Linked to High Level of Vitamin E in Vaping Products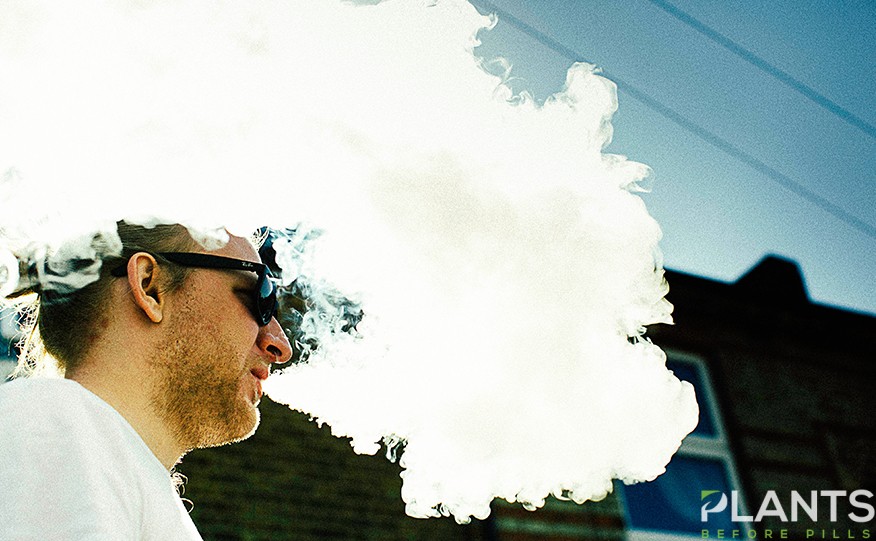 Mysterious vaping illness claimed a second life just recently in the state of Oregon. However, authorities believe that this marijuana-linked subject has now affected more than 200 individuals across 25 states.
According to the New York Health Department revealed the lung disease was connected to cannabis e-cigarette products on the market. Based on the finding of the New York Health Department, marijuana vaping products contained high levels of vitamin E. Individuals who used these vaping materials reportedly encountered pulmonary illness.
Two deaths have resulted from these vaping products purchased at legal dispensaries in the country, states the Independent. The first death was reported by the Illinois Department of Public Health. Despite investigating the issue, officials from the Oregon Health Authority say that they are still unaware of the deaths that affected these individuals.
In total, 215 cases of vaping-related diseases have been assessed all over the 25 states. Following this, the Centers for Disease Control and Prevention alongside the Food and Drug Administration decided to further investigate these cases.
34 of these cases occurred in New York, with users saying they smoked a variety of vaping products. However, only marijuana-based e-cigarette products yielded results that showed high levels of vitamin E acetate. CNBC states that vitamin E acetate should not legally be mixed or added with other marijuana vaping components.
While vitamin E has no known implications or repercussion when directly applied on the skin or taken as a supplement, experts are still studying its effect when smoked or inhaled by the user. The oil which vitamin E acetate is derived from could coat the lungs of the user.
Although results of the ongoing investigations remain inconclusive, the American Vaping Association released a statement saying illegal vape pens which contained THC, the compound that gives vapers and marijuana users its high, are the ones to blame.
As a precaution, the Health Department of New York issued an advisory last August 2019. This notice urged health care providers to look for symptoms that indicate illnesses including coughing, shortness of breath, fever, fatigue, and weight loss.
In line with the numerous health-related concerns and severe respiratory illnesses relating to marijuana, states have started issuing warnings one by one. For one, CNBC reports that Michigan already banned flavored e-cigarette products.
Likewise, Senator Ron Wyden from the state of Oregon disclosed he plans on introducing taxation on e-cigarette products. Wyden hopes to discourage both the youth and adults from smoking and or vaping these products, especially when these have serious health implications.
FTC Warns Three CBD Companies About Unfounded Health Claims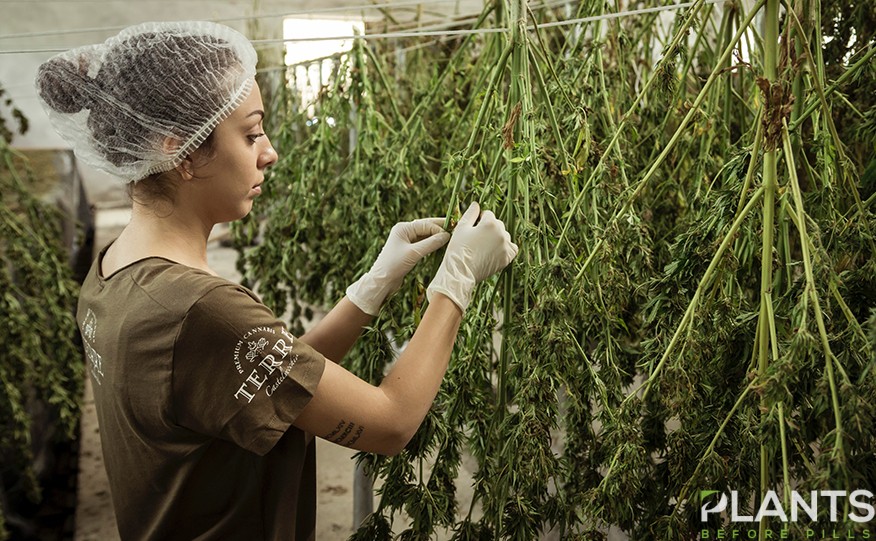 The Federal Trade Commission announced Tuesday, September 10, it has sent letters to three CBD companies cautioning them about the use of health claims that have no reliable scientific evidence to promote their products.
The FTC has refused to name the three CBD companies. However, the agency did go into some detail regarding the health claims that each company had made.
"One company's website claims CBD 'works like magic' to relieve 'even the most agonizing pain' better than prescription opioid painkillers," the FTC revealed in a statement. "To bolster its claims that CBD has been 'clinically proven' to treat cancer, Alzheimer's disease, multiple sclerosis (MS), fibromyalgia, cigarette addiction, and colitis, the company states it has participated in 'thousands of hours of research' with Harvard researchers."
Company two, on the other hand, is said to had claimed that CBD can treat autism, anorexia, bipolar disorder, post-traumatic stress disorder, schizophrenia, anxiety, depression, Alzheimer's disease, Lou Gehrig's Disease (ALS), stroke, Parkinson's disease, epilepsy, traumatic brain injuries, diabetes, Crohn's disease, psoriasis, MS, fibromyalgia, cancer, and AIDS. It was also reported that the company promotes CBD as a "miracle pain remedy" for acute and chronic pain, as well as for pain stemming from cancer treatment and arthritis.
Lastly, the third to get the warning letter is said to have advertised CBD gummies as an effective treatment for "the root cause of most major degenerative diseases, including arthritis, heart disease, fibromyalgia, cancer, asthma, and a wide spectrum of autoimmune disorders."
In addition, the company had also claimed that CBD cream can cure arthritis pain, and CBD oil serves as a good treatment alternative for "depression, PTSD, epilepsy, heart disease, arthritis, fibromyalgia, and asthma."
According to FTC, the use of unfounded health claims to promote CBD products could result in forced reimbursements to those who had purchased the items and even federal injunction. To date, the agency is giving the company a 15-day allowance to reply and provide details about the steps they have taken to address the concerns presented by the agency.
Earlier this year, the FTC, along with the Food and Drug Administration (FDA), had joined forces to send a previous round of letters to three CBD companies concerning their use of unproven health claims to sell their products.
"Before making claims about purported health effects of CBD products, advertisers need sound science to support their statements," the FTC wrote on its website. "The takeaway tip for anyone in the industry is that established FTC substantiation standards apply when advertisers make health-related representations for CBD products."
Community College in Illinois Now Offering Cannabis Course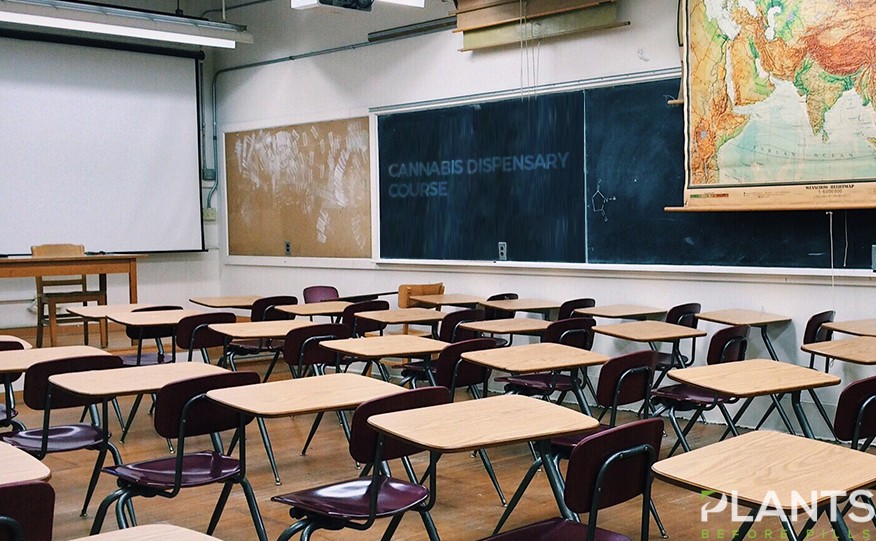 Aspiring budtenders at Illinois dispensaries can now get training certificates with the new cannabis dispensary course at Oakton Community College.
The course helps students prepare for the laws associated with legal marijuana use, consumption, types and treating terminal illnesses. Unlike blow-off classes, this course does not let students touch any marijuana inside the classroom, instead, make use of visuals so students can differentiate each type.
Aside from drug laws, students enrolled in the cannabis dispensary course will learn more about molecular biology and the technical knowledge of working in a marijuana dispensary.
Just recently, the University of Minnesota also opened its new undergraduate Cannabis course.
This is the first and only community college in Illinois that offers a certificate course in cannabis, which highlights practical knowledge on the subject to help students land a job in the multi-billion dollar industry. After the certificate program, students will be trained at a local cannabis dispensary and patient care specialists to help them prepare to work on both medical and recreational settings.
The course will have 12 credit hours with instruction in the business and dispensary operations.
According to the Oakton Community College Vice President for academic affairs, Ileo Lott, the course offering is backed by the increasing demand of people and industry needs. Most of the dispensaries, not only in Illinois, look for employees with relatively high knowledge about marijuana.
Lott added, "They're [dispensary owners] looking for people who know how to work with chronically ill patients and understand what they need. They're not looking for enthusiasts who love to use the product."
Marijuana Legalization In Illinois
The regulations about the medical cannabis patient program or MCPP is yet to be finalized by the Illinois legislation, in preparation for the legal commercial marijuana sales effective Jan. 1, 2020.
Additional medical conditions for the MCCP includes a minimum age of 21 for purchasing smokable medical cannabis like vaping products and other associated accessories. Registered MCCP patients can also grow up to five cannabis plants for personal consumption.
The new medical conditions that qualify for the MCCP include autism, chronic pain, migraines, anorexia nervosa, Ehlers-Danlos syndrome, Neuropathy, Ulcerative colitis, Polycystic Kidney diseases, Osteoarthritis, Superior canal dehiscence syndrome, irritable bowel syndrome, and Neuro-Bechet's autoimmune disease.
Medical practitioners such as nurses and caregivers can also apply for the MCCP to assist patients as opposed to only physicians.
Gov. J.B. Pritzker announced last Aug. 12, 2019, the permanent medical marijuana program and qualifying conditions for the MCCP.
Petition to Legalize Marijuana Submitted to Mississippi's Secretary of State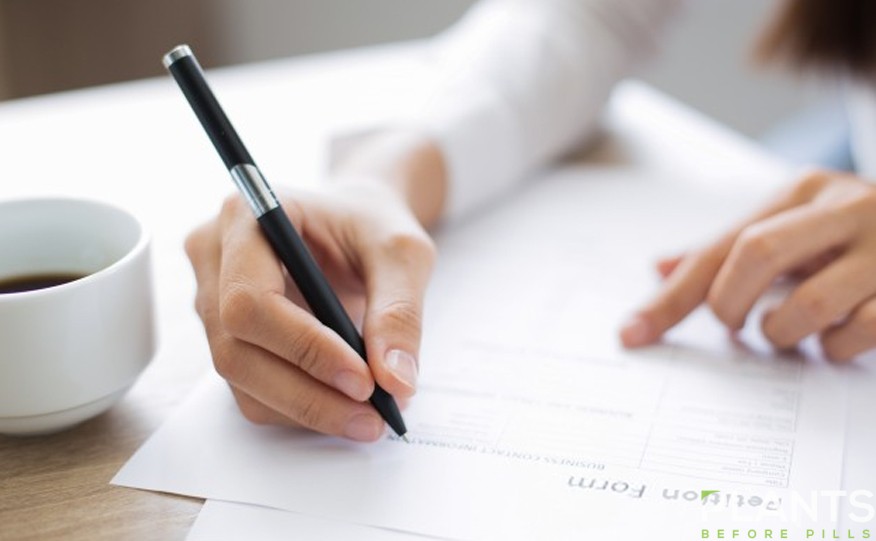 Mississippians for Compassionate Care, an organization advocating for medical marijuana legalization, turned in a petition to the secretary of state's office on Wednesday aiming to register medical marijuana on Mississippi's 2020 ballot.
According to a report from WLBT, the group has submitted a petition with a total of 105, 686 signatures. This totaled way above the minimum of 86,185 signatures required by state law to qualify Initiative 65, aka Medical Marijuana 2020, to appear on the ballot for next year's election.
Under the law, a minimum of 86,185 certified signatures, with at least 17,237 certified signatures from each of the state's five congressional districts, must be submitted to the Secretary of State in order for an initiative to be placed on the ballot. Moreover, all signatures must also be certified by county circuit clerks before submission.
The Mississippians for Compassionate Care had managed to originally collect 214,000 signatures in total. However, only 105,686 were certified by local clerks. Nevertheless, the group had insisted they were able to meet all the given requirements.
"The medical marijuana petition, No. 65, was filed [Wednesday]. At this time, we do not know whether the signature requirement has been fulfilled," said a spokesperson for the secretary of state. "We are in the process of reviewing and determining the number of signatures so as to file with the Legislature on the first day of the 2020 session in accordance with [state law]."
The legality of Cannabis in Mississippi
Under the current Mississippi law, medical and recreational marijuana use remains to be illegal. However, should the initiative be approved by the Secretary of State, the Medical Marijuana 2020 will appear on the ballot for Mississippians to vote on during the November 2020 election.
Once approved by the voters, doctors from Mississippi will be allowed to prescribe medical marijuana for certain medical conditions. This includes cancer, epilepsy, Parkinson's disease, chronic pain, multiple sclerosis, post-traumatic stress disorder, HIV, AIDS, glaucoma, Crohn's disease, and other debilitating diseases.
Although the petition had garnered an impressive number of signatures, many remain to be vocal in opposing the initiative. This includes Gov. Phil Bryant, who had previously shared his opposition on Facebook.
Nevertheless, the Mississippians for Compassionate Care said they remain to be confident that the initiative will be approved by the secretary of state's office.
"The polling is extremely positive," said Jamie Grantham, the group's spokesperson. "It polls above 77 percent, with every age group, religious affiliation, political affiliation, and other groups. Also, to that point, we saw the overwhelming support from the number of signatures we received."