Petition to Legalize Marijuana Submitted to Mississippi's Secretary of State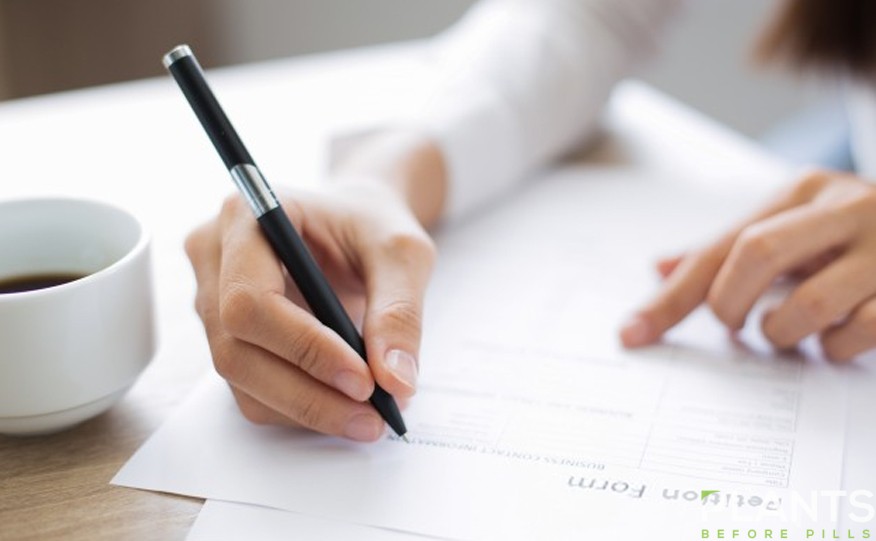 Mississippians for Compassionate Care, an organization advocating for medical marijuana legalization, turned in a petition to the secretary of state's office on Wednesday aiming to register medical marijuana on Mississippi's 2020 ballot.
According to a report from WLBT, the group has submitted a petition with a total of 105, 686 signatures. This totaled way above the minimum of 86,185 signatures required by state law to qualify Initiative 65, aka Medical Marijuana 2020, to appear on the ballot for next year's election.
Under the law, a minimum of 86,185 certified signatures, with at least 17,237 certified signatures from each of the state's five congressional districts, must be submitted to the Secretary of State in order for an initiative to be placed on the ballot. Moreover, all signatures must also be certified by county circuit clerks before submission.
The Mississippians for Compassionate Care had managed to originally collect 214,000 signatures in total. However, only 105,686 were certified by local clerks. Nevertheless, the group had insisted they were able to meet all the given requirements.
"The medical marijuana petition, No. 65, was filed [Wednesday]. At this time, we do not know whether the signature requirement has been fulfilled," said a spokesperson for the secretary of state. "We are in the process of reviewing and determining the number of signatures so as to file with the Legislature on the first day of the 2020 session in accordance with [state law]."
The legality of Cannabis in Mississippi
Under the current Mississippi law, medical and recreational marijuana use remains to be illegal. However, should the initiative be approved by the Secretary of State, the Medical Marijuana 2020 will appear on the ballot for Mississippians to vote on during the November 2020 election.
Once approved by the voters, doctors from Mississippi will be allowed to prescribe medical marijuana for certain medical conditions. This includes cancer, epilepsy, Parkinson's disease, chronic pain, multiple sclerosis, post-traumatic stress disorder, HIV, AIDS, glaucoma, Crohn's disease, and other debilitating diseases.
Although the petition had garnered an impressive number of signatures, many remain to be vocal in opposing the initiative. This includes Gov. Phil Bryant, who had previously shared his opposition on Facebook.
Nevertheless, the Mississippians for Compassionate Care said they remain to be confident that the initiative will be approved by the secretary of state's office.
"The polling is extremely positive," said Jamie Grantham, the group's spokesperson. "It polls above 77 percent, with every age group, religious affiliation, political affiliation, and other groups. Also, to that point, we saw the overwhelming support from the number of signatures we received."
Community College in Illinois Now Offering Cannabis Course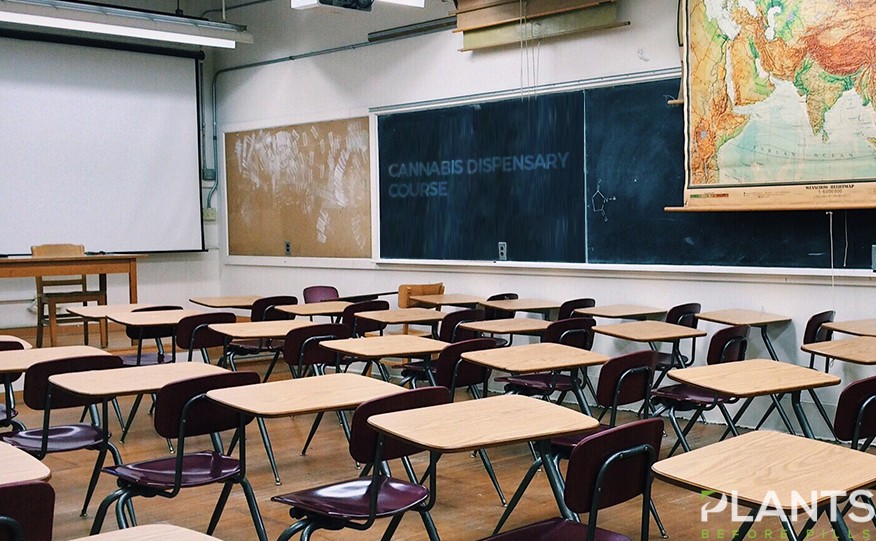 Aspiring budtenders at Illinois dispensaries can now get training certificates with the new cannabis dispensary course at Oakton Community College.
The course helps students prepare for the laws associated with legal marijuana use, consumption, types and treating terminal illnesses. Unlike blow-off classes, this course does not let students touch any marijuana inside the classroom, instead, make use of visuals so students can differentiate each type.
Aside from drug laws, students enrolled in the cannabis dispensary course will learn more about molecular biology and the technical knowledge of working in a marijuana dispensary.
Just recently, the University of Minnesota also opened its new undergraduate Cannabis course.
This is the first and only community college in Illinois that offers a certificate course in cannabis, which highlights practical knowledge on the subject to help students land a job in the multi-billion dollar industry. After the certificate program, students will be trained at a local cannabis dispensary and patient care specialists to help them prepare to work on both medical and recreational settings.
The course will have 12 credit hours with instruction in the business and dispensary operations.
According to the Oakton Community College Vice President for academic affairs, Ileo Lott, the course offering is backed by the increasing demand of people and industry needs. Most of the dispensaries, not only in Illinois, look for employees with relatively high knowledge about marijuana.
Lott added, "They're [dispensary owners] looking for people who know how to work with chronically ill patients and understand what they need. They're not looking for enthusiasts who love to use the product."
Marijuana Legalization In Illinois
The regulations about the medical cannabis patient program or MCPP is yet to be finalized by the Illinois legislation, in preparation for the legal commercial marijuana sales effective Jan. 1, 2020.
Additional medical conditions for the MCCP includes a minimum age of 21 for purchasing smokable medical cannabis like vaping products and other associated accessories. Registered MCCP patients can also grow up to five cannabis plants for personal consumption.
The new medical conditions that qualify for the MCCP include autism, chronic pain, migraines, anorexia nervosa, Ehlers-Danlos syndrome, Neuropathy, Ulcerative colitis, Polycystic Kidney diseases, Osteoarthritis, Superior canal dehiscence syndrome, irritable bowel syndrome, and Neuro-Bechet's autoimmune disease.
Medical practitioners such as nurses and caregivers can also apply for the MCCP to assist patients as opposed to only physicians.
Gov. J.B. Pritzker announced last Aug. 12, 2019, the permanent medical marijuana program and qualifying conditions for the MCCP.
The Role of LGBT Community in the Cannabis Industry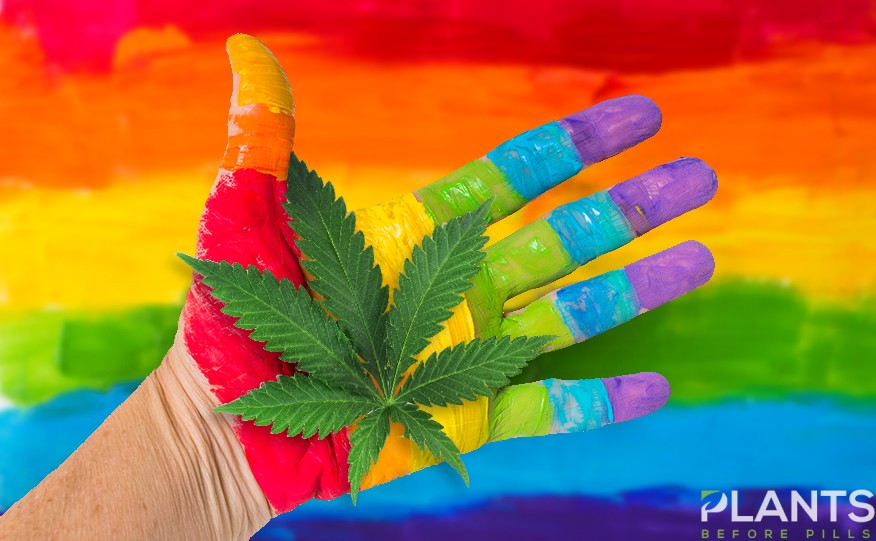 No cannabis historian worth their salt can deny the contributions of the LGBT community in the world of marijuana. Some of the most important events in cannabis history are connected with members of the queer community. If this is the first time you are hearing about this, worry not because here are the most notable connections between both communities.
The First Medical Marijuana Dispensary in the US
Did you know that the first-ever medical marijuana dispensary in the United States was established thanks to the efforts of a gay man? Dennis Peron is the owner of the first dispensary in the country which was launched back in 1991 in San Francisco, California.
Wondering why and how he did so? Well, Peron lost his partner to AIDS, which even then is known to be a condition that can be treated using marijuana. Together with another advocate, he arranged a ballot initiative called Proposition P, which made medical marijuana an accessible option for patients. Around 80% of the voters approved of the bill.
By 1996, Peron organized a signature campaign called California Proposition 215 (also called the Medical Use of Marijuana Initiative or the Compassionate Use Act). The ballot initiative was passed in the November 1996 elections.
Today, Peron's efforts paid off as California now allows the use not only of medical but also recreational cannabis. In fact, the recreational use of the plant is legal in 8 other states, including Washington D.C. AIDS and HIV are also listed among the chronic and debilitating symptoms and conditions that qualify for MMJ.
The Connection with Harvey Milk
Peron also worked with Harvey Milk, California's very first openly gay individual elected into public office. Milk was San Francisco's city supervisor when the Proposition W (also called Stop Prosecuting Marijuana Offenses) was passed on November 1978 with 63.7% voter approval.
The Proposition seeks to cease the arrest and prosecution of people who cultivated, transferred and possessed cannabis. It was organized by Peron, friend and supporter of Milk. The Guardian reported that Milk "helped push" the ordinance.
Milk also advocated rent control and restriction of real estate speculation. Moreover, he worked with labor leaders and opposed corporate interests including redevelopment plans. Unfortunately, Milk was not able to continue his work as he was assassinated by a homophobic cop in November 1978.
Some Marijuana Companies Support the LGBT
Suzannah Weiss from Weedmaps acknowledged that there is evidence of gender inequality in the cannabis sector. According to her, sexism and mistreatment of the LGBT occur in the industry. However, the marijuana community has shown support of the queer community in the past.
While there are companies who rode the support bandwagon to make money, there are cannabis-focused companies that funneled their funds to actually support the community.  Kiva Confections, an edibles producer, made a five-figure donation to the Los Angeles LGBT Center. The donation was announced during RuPaul Drag Race alumni Laganja Estranja's Pride party last June.
There are also brands that directly collaborated with the queer community throughout the years through charities.
Just as the LGBT community is fighting for rights that have been long denied them, the cannabis community is also advocating for a plant that has contributed to humanity for millennia but has been negatively judged throughout the years. There's no room for prejudice when talking about the right to use cannabis.
With the oppression and injustices faced by marijuana users in the past, including unjust imprisonment and even death, it makes sense for cannabis advocates to fight for the legalization of the plant. And the LGBT community has contributed greatly to this cause.
Cook County Partners with Code For America to Expunge Cannabis Convictions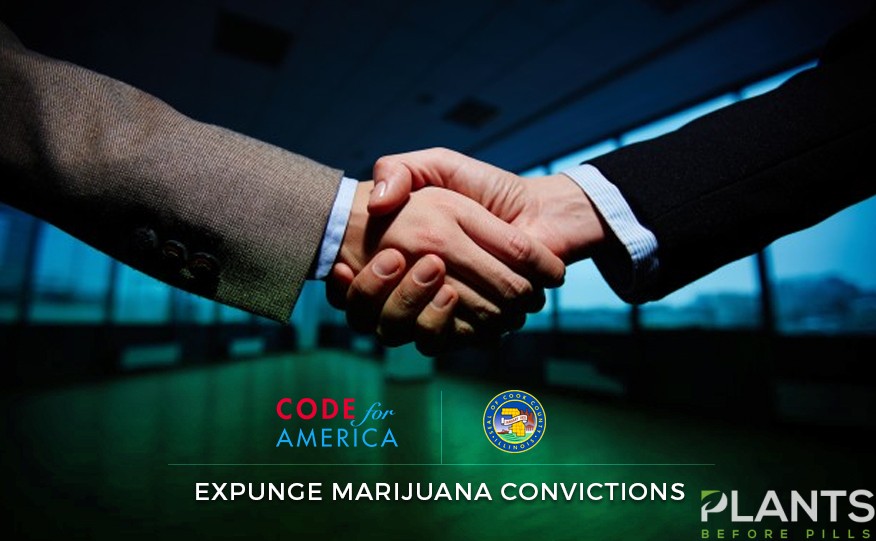 Law enforcement officials from Illinois' Cook County announced last  August 27, they would be collaborating with non-profit tech company Code For America to expunge the criminal records of people convicted of marijuana charges.
In a report from Chicago Tribune, under the said partnership, Code for America will help automate expungement proceedings for Cook County cannabis convictions involving amounts smaller than 30 grams. This includes misdemeanors and Class 4 felonies.
"The technology and innovation made possible through our partnership with Code for America will help us provide broad and equitable conviction relief for tens of thousands of people while ensuring that more of our time and resources can be used to combat violent crime," said Cook County State's Attorney Kim Foxx on Tuesday.
"This partnership is one of many steps Cook County is taking to leverage technology in order to better serve our community and bring our criminal justice system into the 21st century," she added.
In June this year, Illinois became the 11th state to legalize recreational marijuana. On the same date, Democratic Governor J.B. Pritzker signed a bill that will automatically expunge and pardon the records of about 800,000 state residents with low-level cannabis convictions.
The law is set to take effect on January 1, 2020, and officials are currently working to ensure a definitive and organized legal system for that date.
"It is prosecutors who were part of the war on drugs, we were part of a larger ecosystem that believed that in the interest of public safety, that these were convictions that were necessary to gain," continued Attorney Fox.
"In the benefit of hindsight and looking at the impact of the war on drugs, it is also prosecutors who have to be at the table to ensure that we are righting the wrongs of the past."
Code for America serves as a network which builds digital services to enhance government capabilities. Earlier this year, it had assumed a critical role in expediting cannabis expungements in San Francisco with over 9,000 cases
"Code for America's partnership with Cook County expands our Clear My Record program to a second state and further proves that justice can happen at the scale and speed we know is possible in the digital age," said Code of America Founder and Executive Director, Jennifer Pahlka.
"Thanks to the leadership of State's Attorney Foxx, we'll provide conviction relief expeditiously, at reduced cost, and in bulk in Illinois, and help tens of thousands of individuals get a fresh start.  And we'll continue to show that government can work as it should for all people when we bring government into the 21st century," she added.