10 Marijuana Addiction Signs You Need to Know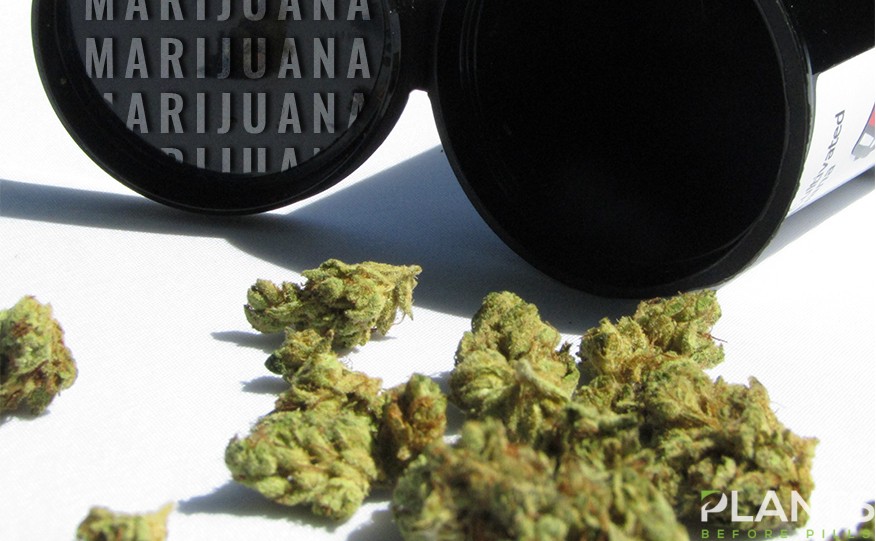 Despite being decriminalized in 33 US states and many countries around the world, many Americans can now have access to the benefits of  medical marijuana. Many patients can now buy cannabis at dispensaries and even online. Some doctors also prescribe the use of this plant as a supplement for treating various medical conditions.
But despite the growing acceptance of the use of marijuana for treating diseases and boosting one's health, the possibility for abusing this plant, particularly in its raw form, remains. Just like any medication, you can get addicted if you are taking cannabis more than the prescribed dosage. Aside from getting intoxicated, abuse of smoking or using this plant can lead to many harmful effects in the body. Hence, doctors and government authorities caution users to moderate their intake of this wonder plant to avoid being dependent on this substance.
Marijuana's Brief History
Since ancient times, people have been using cannabis as medicine. The amazing benefits of this plant were first documented in 2700 BC, centuries before the birth of Western medicine, by the Chinese Emperor Shen Nung. Also considered the Father of Chinese Medicine, the emperor stated cannabis' efficacy in providing relief to gout, rheumatism, malaria and even absent-mindedness.
From China, this plant had also been used in other nearby nations such as Korea and India to Eastern Africa, Egypt, and the Arab World. Early Indians said this herb could release them from anxiety while ancient doctors prescribe this plant for pain relief. Ancient Egyptians also acknowledged the potency of cannabis to fight inflammation.
But even during the early times, many doctors warn of the intoxicating property of marijuana. Ancient physicians cautioned that too much use of this plant could cause users to "see devils." The early Indians mentioned of "bhang," a mildly intoxicating drink from cannabis but can cure sunstroke, dysentery and digestion problems.
THC: The Intoxicating Cannabinoid
Modern science has discovered that tetrahydrocannabinol (THC), one of the two popular cannabinoids (substances from marijuana), causes intoxication. Researchers have found more than 100 cannabinoids, but only two are currently widely studied because of their effects on health—THC and cannabidiol (CBD). Even though both compounds have healing properties, they affect a person's psychological state differently. THC is psychoactive, which means it can cause "highs" and change a person's mental and emotional condition. On the other hand, CBD has no such thing as getting a "high feeling". This is considered to be safe for medical used as affirmed by most medical professionals.
There are different cannabis strains available. Each strain has different proportions of  compounds such as THC and CBD. Some strains have a higher content of compound over the other. Thus, when someone smokes or uses marijuana even for medicinal use, the compound THC is responsible for bringing out its psychological effects. It is helpful to explore how cannabinoids influence human physiology to explain why THC has can have a profound impact on the body.
Recent studies have found that humans and even animals have an endocannabinoid system (ECS), which is composed of cannabinoid receptors located throughout the central nervous system and other parts of the body. Once THC enters the body, it can attach to the receptors in the nervous system, influencing the mental activities such as thinking, coordination, and memory. The presence of this cannabinoid can thus change a person's sensation and time perception.
Here are a few of the possible adverse effects of THC:
Elation or euphoria
Problems in short-term memory
Sedation
Anxiety
Relaxation
Impaired body movements because of a decrease in motor responses
Poor decisions because of reduced thinking and problem-solving capacity
THC's impact on the body is mainly caused by triggering the brain to release dopamine, a neurotransmitter responsible for euphoria and bliss, which is why cannabis user experience "euphoric high." Apart from this, THC also alters how the brain, precisely the hippocampus process information, which can lead to changes in thinking.
Exposure to THC can temporarily bring about a "feel-good" mood, which can help improve a person's creativity. But when used frequently and in high doses, it can cause severe mental issues such as:
Memory loss
Panic attacks
Paranoia
Delusions
Hallucinations
Psychoses
This substance can also result in degeneration in cognition that can lead to continuing memory and cognition issues and a decrease in IQ.
Addictive Potential of Cannabis
Scientists trace the body's tendency to get dependent on cannabis because of THC's impact on the secretion of dopamine. This compound transmits messages across the reward center of the brain, which gives the body a feeling of pleasure. It also reinforces behaviors essential for survival like eating food and having sex.
By using cannabis, a person allows THC to give a euphoric feeling that the body wants. Since THC can deceive some brain cells into activating neurons that use dopamine, and since the body has the inclination to experience extended state of happiness and euphoria, cannabis users can get hooked.
Signs of Marijuana Addiction
If you have been smoking or taking cannabis, here are some symptoms of addiction that you should take note of:
Increased cannabis tolerance – Just like any substance, frequent use of marijuana, especially for recreational purposes, can lead to marijuana tolerance. If you have developed tolerance by taking more and more dosage to achieve the same euphoric high, you might be on your way to dependence to cannabis.
Experiencing withdrawal symptoms – If you experience withdrawal signs such as appetite loss, insomnia, anxiety, or irritability while attempting to break this habit, you should seek professional help.
Dosing more than intended – With increased tolerance, you now smoke or take marijuana more frequently beyond the standard dosage. If you realize that you are taking more than what your doctor prescribes, you might be on the first stage of addiction.
More time spent on getting intoxicated – If instead of using the cannabis for treating your health condition, you now use the substance to become euphoric or yearning to get high, you might have developed a dependence on the plant. Reduced physical and recreational activities If you spend most of your time getting high alone in your room or with your friends instead of engaging in other all recreational or physical activities, then you could be on your way to get addicted to marijuana.
Inability to limit or stop marijuana use – Yes, you are trying to cut down or stop using the substance. But you have lost your power to prevent the habit even when you're working on quitting. Being unable to stop using marijuana means you may need to visit treatment centers near you to get clean.
Dependence on marijuana for creativity, productivity or relaxation – You need to take cannabis to feel comfortable in your creative pursuits, work performance, for relaxation, and recreation.
Maintaining the habit of getting intoxicated despite experiencing the problems it causes – You continue to engage in the behavior to the point that your conduct at home and work has changed for the worse. For instance, you continue to smoke cannabis despite being warned of getting terminated at work or divorced by your partner.
Choosing activities and relationships based on their capacity to make you intoxicated – If your decisions on the events to attend and the people you hang out with are influenced by whether or not you can use marijuana to get high, then you are likely dependent on marijuana.
Using marijuana as an escape from problems – Originally, you use cannabis to help cure your medical ailments. But if you use it as an escape from your problems like work problems or relationship issues, it could be a red flag that you're already addicted to this substance.
Reduced ability to attend to daily responsibilities – If you fail to attend consistently to your essential duties in your everyday life such as parenting or work obligations because your mind keeps on thinking of getting high, it can be a sign of psychological addiction to marijuana or, particularly THC.
Help for Marijuana Addiction
If you or if your family member or friend shows signs of marijuana addiction, you should seek advice immediately. Abuse of this substance can lead you or your loved one to severe mental and physical problems that can continue for life. You can find help from professionals in treatment centers who can administer effective treatment options which include:
Education to patients
Talk therapy and other types of interventions
Family education
Motivational incentives
Looking for a treatment center that has a wide range of alternative treatments will also help, especially in preventing relapse. Aside from counseling, some facilities offer acupuncture, art therapy, hypnosis, massage therapy, and nutrition therapy.
Choosing CBD Instead
If you want to receive the medical wonders of medical marijuana without the risk of getting intoxicated or addicted, you can use cannabidiol. More doctors prescribe CBD hemp oil and other CBD products because of their safety and potency. CBD is a cannabinoid with the same healing powers as THC. The good thing is it is not psychoactive. Meaning, it doesn't lead you to intoxication and addiction. Many medical organizations, including the WHO guarantees the safety of this substance even in high doses. The global medical institution also said using cannabinoid does not put your health at risk or can lead you to substance abuse.
Using marijuana for medical is now legal in many states. But if you're not careful in which cannabis product you are taking, you can become addicted. To avoid getting dependent on marijuana, consult your doctor first for guidance.
The Inside Story of Cannabidiol – What are the Benefits of CBD? [VIDEO]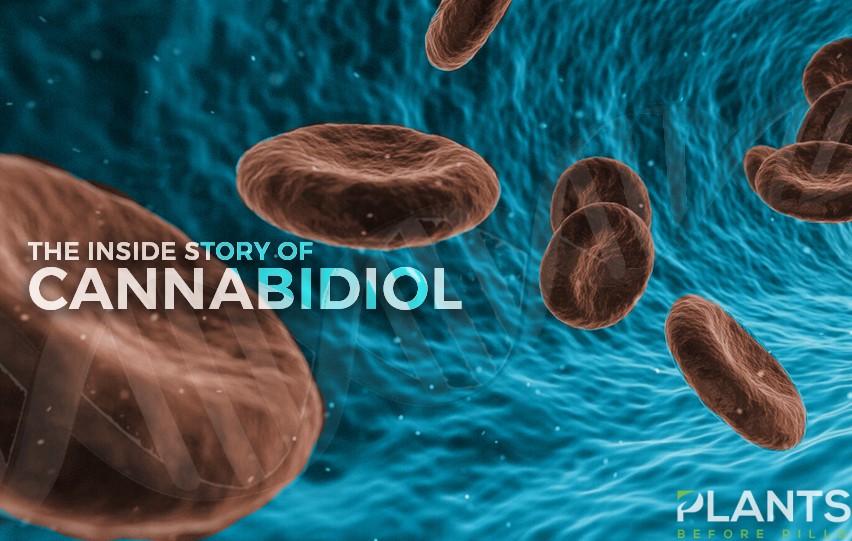 Let's go back to basics. How does CBD actually work in our body and why it can be extremely beneficial to our health?
Here's How CBD Can Help You While Stuck in Quarantine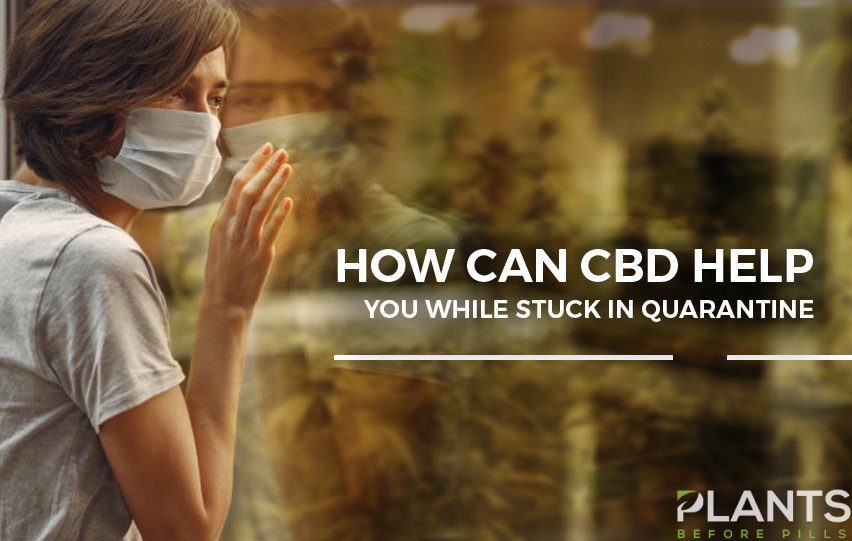 Even before the onset of the COVID-19 pandemic, wonders of CBD have already been circulating online. From its pain-relieving effects, anti-inflammatory promises, to anti-anxiety features, the health benefits attached to the substance are quite impressive.
Now, with the world still stuck in quarantine due to the COVID-19, it's no surprise that CBD is among the first products many turn to for immediate relief while dealing with lockdown boredom and anxiety. Thanks to the product's lengthy list of promises, many make take CBD as the indoor alternative to make their quarantine less awful and more bearable.
If you're feeling the weight of lockdown getting heavy on your health lately, you might want to know some of the most probable ways CBD could help alleviate those burdens. Here, we have compiled among the most common uses of cannabidiol that you might also want to try out while stuck at home. Check them out below!
CBD for Anxiety Relief
It's no secret that CBD offers anti-anxiety properties. In fact, this feature alone is one of the major contributors to the substance's booming career in the market. To date, with most of us still required to stay at home and maintain social distancing, heightened feeling of isolation and loneliness are expected to arise. Since CBD comes with anti-anxiety effects, it can help alleviate such negative emotions.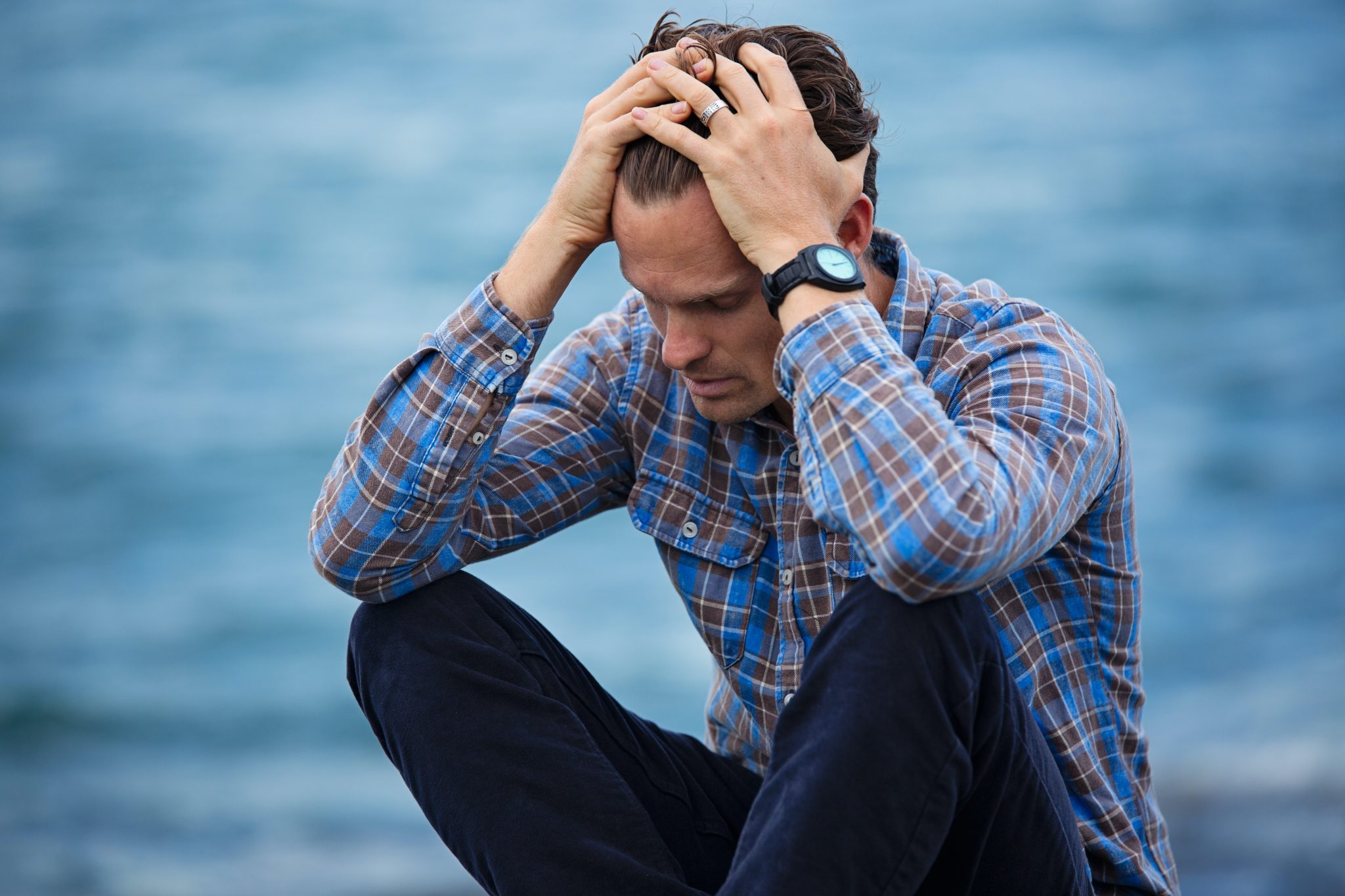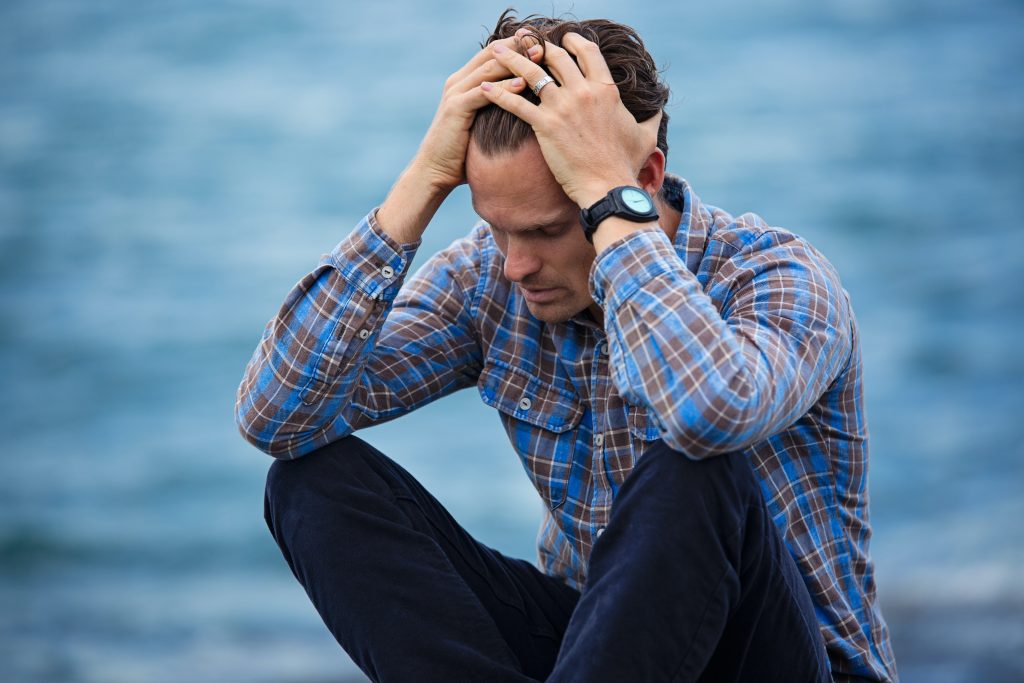 To date, while the exact way CBD works to treat anxiety is not yet fully understood, different preliminary studies already offer pieces of evidence that the substance has been effective in alleviating symptoms of different forms of anxiety, including Generalized Anxiety Disorder, Social Anxiety Disorder, as well as Panic Disorder.
CBD for Improved Sex Life
Another health benefit being linked to CBD is how it can boost one's sex life. Specifically, the claim stems from the fact that cannabidiol can relieve pain, increase blood flow, and reduce anxiety – which can all contribute to overall better sex experience.
Moreover, since the Endocannabinoid System's main task is to maintain homeostasis in the body, various experts claim that CBD can help maintain appropriate body balance hormone levels, which can increase sex drive.
With this, it's not surprising that many people, especially husbands and wives, are turning to CBD products to spice up their sex lives during quarantine.
CBD as a Gym Buddy
If you're eyeing to shred off some weight during lockdown, taking CBD might benefit you greatly. Since cannabidiol comes with pain-relieving effects, you can use it to augment your exercise regime.
Specifically, since the substance help reduce pain and inflammation, this will, in turn, lead to speedier recovery from injuries or muscle pain. This will also help you extend your workout longer than usual without the typical stress and fatigue after.
CBD for Sleep Disorders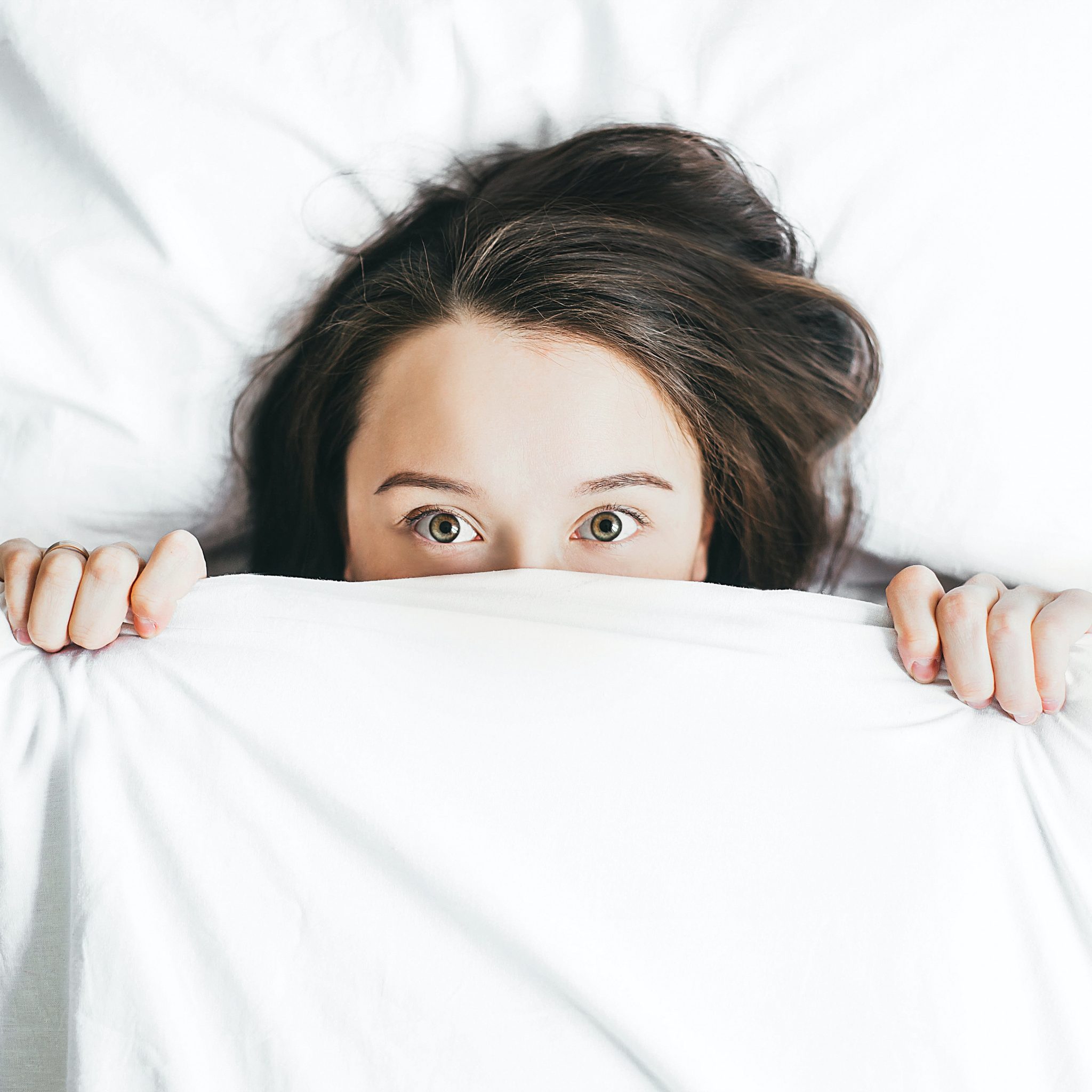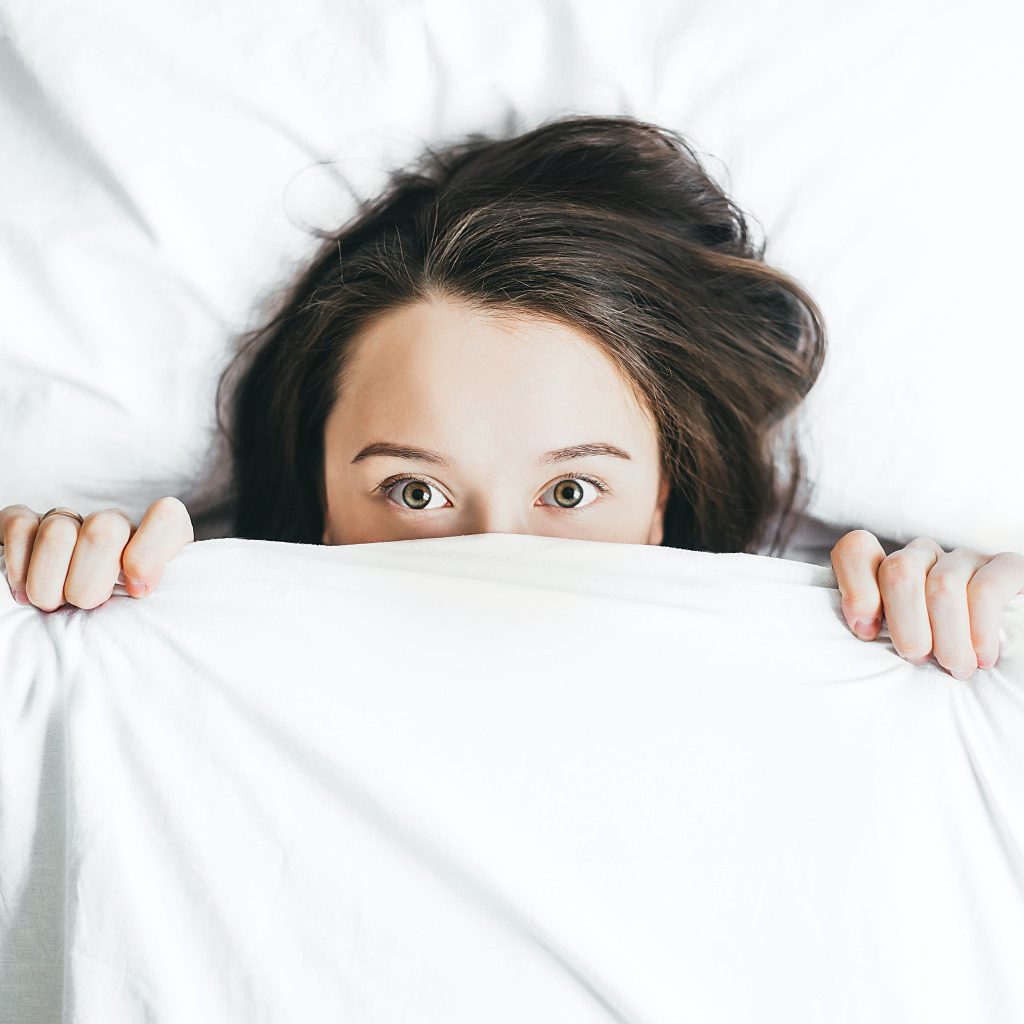 Another possible perk you can get from taking CBD during lockdown is improved sleeping experience. While this claim still needs further studies, cannabidiol's abilities to alleviate anxiety and provide comfort are believed to help improve sleep and allow a person to remain asleep longer.
Due to this, some people who are experiencing trouble falling asleep often turn to CBD to improve their sleep experiences. If you're facing difficulty falling or remaining asleep during quarantine, you might want to give CBD a chance.
The Bottom Line
Interested to test whether CBD can live up to its name? Which among these effects listed above appealed to you the most?
Feel free to reach out to your doctor and see for yourself how CBD can help improve your overall quarantine experience.
CBD as Treatment for Fibromyalgia: Is it Effective?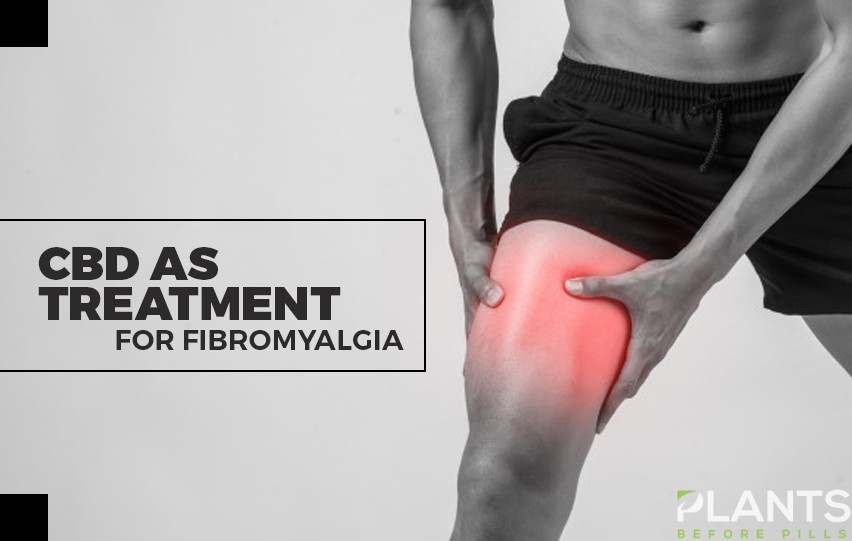 By now, you have probably heard of countless medical conditions that can be treated with the help of cannabidiol. From anxiety and chronic stress to various aches and pains, many people are relying on CBD oil and other infused products to help minimize their symptoms and improve their quality of life.
One of the less common conditions which cannabidiol can treat is fibromyalgia. It is a qualifying condition for medical cannabis in various legal states. If you have fibromyalgia and you want to start with the non-psychoactive cannabinoid, which is CBD, then this guide will be useful to you. Here's what you need to know.
What is Fibromyalgia?
For the uninitiated, fibromyalgia is a medical condition that is known for causes musculoskeletal pain across many parts of the body. It is also characterized by issues in various aspects of daily life such as energy, memory, sleep and mood. According to researchers, this condition increases the sensation of pain because it affects your brain and its processing of pain signals.
This disorder sometimes occurs after different events such as physical trauma, psychological stress, surgery, or infection. There are also cases when symptoms take place over time even without any triggering events, which can mean that it has something to do with genetics.
How CBD Products is used as treatment for Fibromyalgia
As the three most characteristic symptoms of this condition are widespread pain, infections and trauma, it is easy to see how cannabidiol can help in treating it. Here are some of the most notable effects patients can expect from this cannabinoid.
CBD is known for being a great pain reliever. In fact, it is fast becoming a favored option for many professionals in the medical field because it is not addictive unlike opioids yet is known to be an effective analgesic.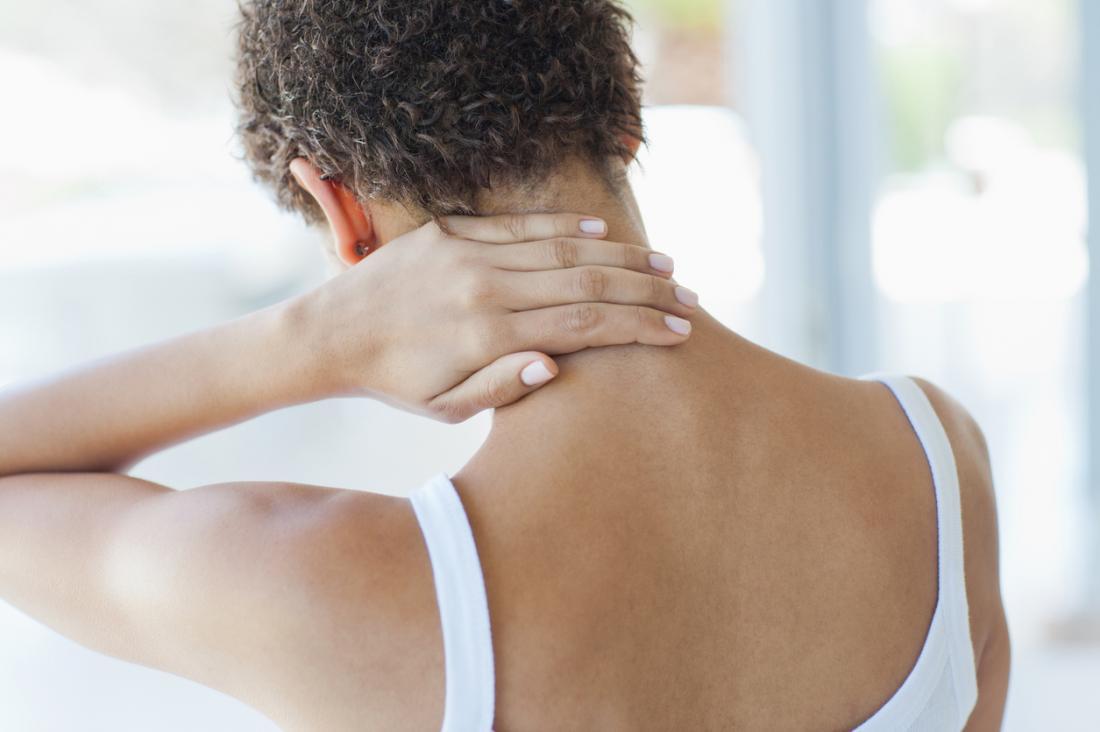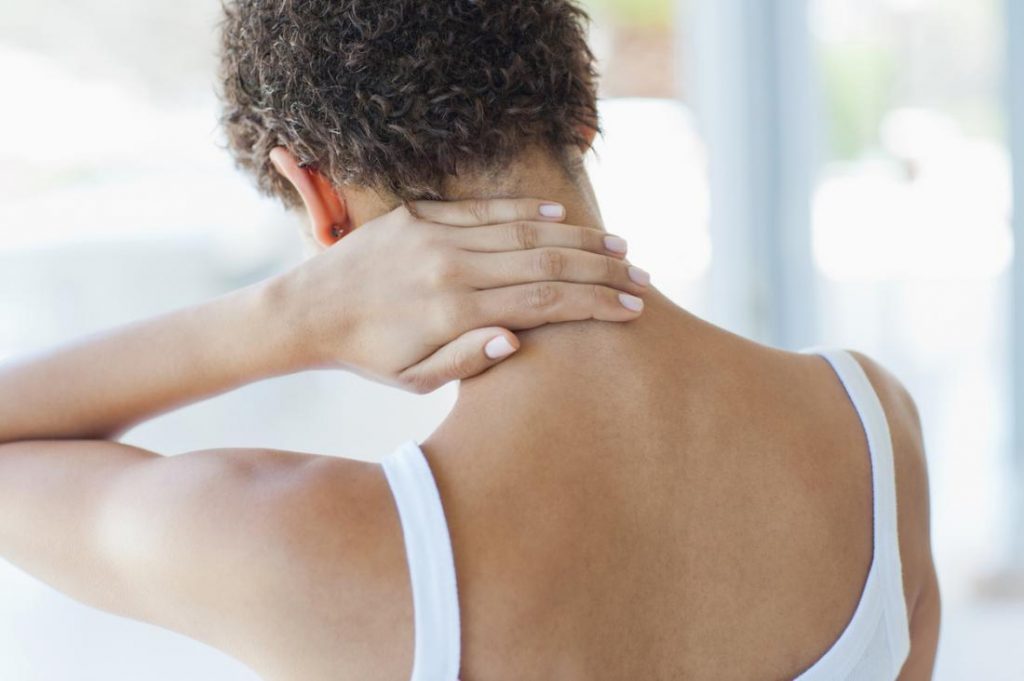 The primary reason why this compound is effective in reducing pain is that cannabinoids interact with endocannabinoid receptors in parts of the nervous system that manages pain and pleasure. By stimulating these parts, this cannabinoid helps minimize the aches patients feel.
Aside from using CBD for pain, this compound is also popular because of its energy-boosting effects. As mentioned, cannabidiol binds with receptors in some parts of the nervous system. Incidentally, there is a receptor in segments that are in charge of energy and cognition, which makes it a great way to boost your energy. Taking CBD capsules can be a valuable addition to your daily routine if you have fibromyalgia, especially if you suffer from its fatiguing effects.
As mentioned, CBD can also help boost your cognition. Remember, fibromyalgia has cognitive effects leading to memory issues. This can be detrimental as it can affect your daily activities such as personal matters, work and your overall quality of life. By stimulating your brain using cannabidiol, you can have higher chances of improving your memory.
You might know that medical cannabis is used to address mental health issues such as depression and PTSD. CBD also has the potential to help treat your mood issues as it helps lower anxiety and stress. It helps balance your mood, which means that it can aid in making you feel relaxed when you are anxious and it can also uplift your mood when you are down.
The various CBD oil benefits can help you address the symptoms of fibromyalgia. So, if you have not tried consuming this compound to treat your condition, make it a point to try it out and see the difference it can make in your overall quality of life!