Marijuana Candy: A Guide to Consuming These Treats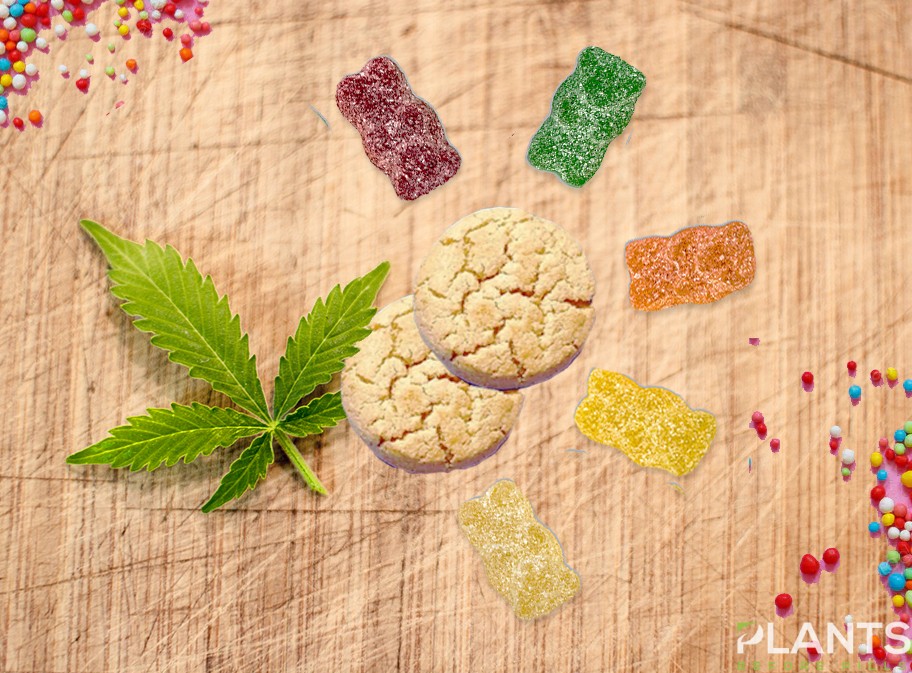 With the public becoming more aware of medical marijuana, it is not at all surprising to see just how the cannabis industry is thriving. Together with more accepting and lenient state laws, it cannot be denied that the cannabis industry has taken the world by storm. Aside from consuming marijuana in the traditional way, there are now more interesting and exciting methods of ingesting this plant.
In the industry, there are various CBD edibles designed to cater to a variety of individuals. Aside from the usual brownies, cookies, and drinks, perhaps one of the most in-demand cannabis edibles produced is called 'marijuana candy.' These come in the form of gummies, chocolates, and even suckers!
What is marijuana candy?
For those still navigating the field of cannabis, marijuana candy is a type of food item which has been infused with cannabidiol (CBD).
What is the ideal starting point when ingesting these food products?
According to the Marijuana Policy Project, the typical starting dosage for these edibles is 5 milligrams for new consumers, an amount that should be easily ingested, and 10 milligrams for users who have a low tolerance for these products. As these food products are infused with a certain concentration of marijuana oils, consumers should be mindful that overconsumption is possible.
To help you find your way in this industry, below are some guidelines you should bear in mind:
Do Research on CBD Oil
Know that consuming cannabis through these food items is radically different from smoking it or taking it in other forms. For one, it can give you a much higher hit compared to smoking. Edibles tend to hit the user at around the 90-minute mark, giving the individual a high for around three to four hours. By conducting thorough research, in advance, you will know what you're in for and what to expect. Not to mention, you'll know what dosage to start with and where you can purchase these marijuana candies.
Start Small Dosage of CBD or THC
If you are still unsure about edibles and what it can do for your body, be sure to start with a smaller dosage. If you have done your research, you'll know that it is highly advisable to work out your dosage but, it's always advisable, to start with a small dosage.
For example, consider consuming products that only have 5 to 10 milligrams of THC. Medicated gummy bears or candies tend to be packaged in bags which have a serving of between 10 and 25 pieces. These serving indications will give you a good idea of what you should consume and how long the effects can be expected to last. If you are not the average smoker or not an experienced user, you may want to start off with one piece.
Just remember to keep the package away from other similar-looking food items in your house. This way, you can avoid children and pets from accidentally snacking on your marijuana candy.
Be Patient
The waiting period can be the most frustrating part, but in just a short while, you can experience the benefits of these medicated candies. Unlike smoking marijuana, the 'high' that comes from consuming edibles can take a little longer. In fact, once ingested it could take anywhere from 90 minutes to two hours to take effect.  Just be patient.
Relax and Enjoy the Cannabis Experience
Once you start feeling the effects of the marijuana, be sure to relax and enjoy your experience in a safe space, together with friends and other like-minded individuals you can trust.
Now that you know a lot more about marijuana candy, it might just open your eyes to new beginnings. Aside from experiencing the medicinal and therapeutic properties, you will certainly enjoy eating these goodies too.
The Latest Cannabis Trends to Follow this 2020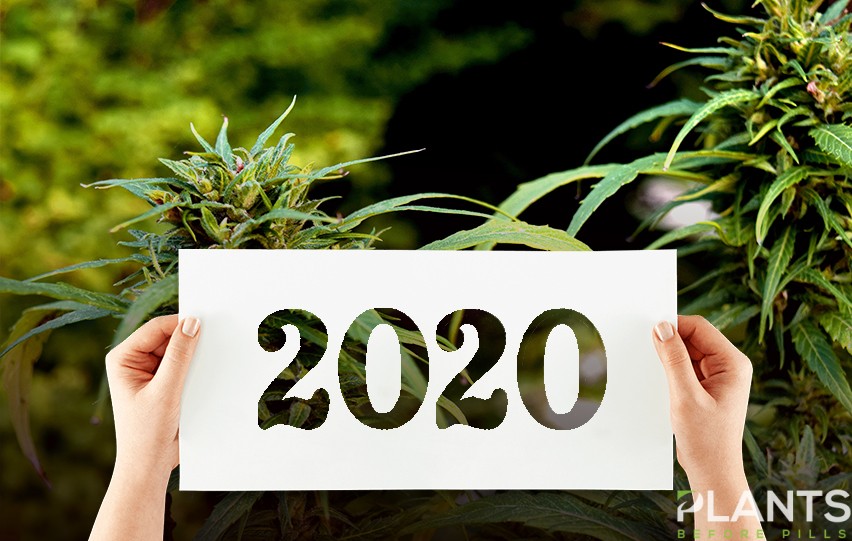 Cannabis may be around for thousands and thousands of years, but you can expect that the plant will undergo new developments as more research is conducted. With the legalization of the plant not only in specific states of the United States but also in entire countries such as Uruguay and Canada, there are bound to be valuable additions to research and development works related to cannabis.
With the mounting mainstream interest in medical and recreational marijuana, more entrepreneurs and companies are starting to focus on the plant. From health and leisure products to new and exciting strains, complete with cannabis-focused establishments, there are plenty of things you should watch out for this 2020. Want to know where to start? Read on!
New Cannabis Strains to Try
First up are newly developed strains that can make anyone's cannabis journey much more exciting. In the past, experts have estimated that there are almost 800 strains available in various communities across the globe. Quite possibly, there are a lot more cannabis strains than that.
Keep in mind that each strain has its own distinct characteristics that make that strain unique. When casual and expert growers find two strains that they find preferable, they tend to experiment by breeding them to create the perfect strain for them. Because of this, you can bet that there are over 800 varieties of the plant.
This year, you might want to try some of the newest and most exciting strains. Check them out below:
Let's start this list by talking about The New. Yes, this strain is called "The New" because it is, well, new. Developed by Humboldt Seed Organization and Sherbinski, this feminized variety is an indica-dominant hybrid. In fact, it is 80% indica. This means that it is bound to have high levels of tetrahydrocannabinol (THC), which can reach up to 28%.
To create this variety, the breeders crossed Sherbinski's Girl Scout Cookies and a special type of Larry OG. When growing these seeds, you will have to wait up to 65 to 7 days before you see flowers. It can be grown both indoors and outdoors.
Wedding Flowers one of the newest creations of Dr. Krippling, a UK-based cannabis research and development brand. In many ways, it is an improvement of the famous Wedding Cake. Wedding Flowers has a rich flavor and aroma profile.
Because it is a sativa and indica hybrid, you can enjoy a combination of cannabidiol and THC. This is an indica dominant strain, so it has high THC levels at 20%. It is known to have a flowering time of around 56 days.
Bred by G13 Labs, this auto-flowering hybrid is a mix of Sunset Sherbet and Girl Scout Cookies. As it is auto-flowering, it is easy to know that it is mixed with Cannabis ruderalis. This type of strain is known for its auto-flowering quality, which is the ability to switch from vegetative to flowering growth.
Because the two main plants are indica-dominant, you can expect a good amount of THC. However, it can also give cerebral stimulation. Fro-Yo auto's profile is sweet and fruity, combined with a hint of earthy tastes.
When it comes to regular strains, New Order is one of the most notable entries. It was developed by Mosca Seeds with a whopping 85% indica dominance. Its parents are Triangle Kush and Wookies #15 (mother) and Fire Alien White (father). It has a flowering time of 60 to 65 days with medium to large yields. According to the creator Mosca Seeds, this strain a personal favorite.
New Health and Leisure Cannabis Products
While growing and consuming leaves and buds is a great way for adventurous individuals and medical marijuana patients, there are people who would rather start slow or take it easy. This is simply a matter of consumption preference. These individuals prefer to consume the plant in order ways.
With the current climate surrounding marijuana, many different ways of consumption have been found. From orally ingesting food and beverage products to topical applications, consumers nowadays have can use cannabis and CBD oil products however they please. For the latest health and leisure products, here are some you should look out for:
Avon's CBD oil for skin care
Who hasn't heard of Avon? This beauty product company is known across the globe for its accessible and affordable products. In the past, customers could get their hands on a wide range of items such as skincare, fragrances, and cosmetics. While these are good deals for its patrons, CBD enthusiasts will be glad to know that it has entered the green market.
Avon just launched its very first CBD skincare product called Green Goddess. It is a facial oil infused with CBD oil along with other natural ingredients such as sunflower, jojoba, turmeric and squalene oil. This product is touted as a vegan, fragrance-free and hypoallergenic product, which has been tried and tested by dermatologists.
Pure BS Maple Shack's infused syrup
Even if you are not a pancake addict, you have probably craved pancakes in the past. And what can make pancakes perfectly sweet? Maple syrup, of course! This syrup does not offer a sickly-sweet taste to your breakfast. Instead, it has a mild flavor that goes well not only with pancakes but also with waffles and French toasts.
If you think that there is nothing better than adding maple syrup to your morning meal, then think again. Pure BS Maple Shack's syrup is infused with cannabinoids, THC to be exact! It has 500 mg of THC per four-ounce bottle. A lot of research has been done to perfect this product, so why not go and give this tasty treat a try?
Hapy Kitchen's award-winning gourmet edibles
We know that there are a lot of cannabis-infused edibles ever since the legalization of the plant in many parts of the world. In fact, this market has become one of the most profitable ventures in the past months. While you can definitely try every product in your dispensary, you might be craving for some gourmet-level edibles to match your high standards for marijuana buds.
Enter Hapy Kitchen, the Cannabis Cup 2019 winner from Portland, Oregon. This artisanal kitchen uses a secret proprietary technique to extract cannabinoids from the plant, allowing them to combine THC into their line of luxury chocolates and CBD to their tinctures and other edibles. The best thing is that they give exciting twists to their items such as the chai tincture.
New Cannabis-Focused Places to Check Out
Now, because the plant has been legalized and is slowly becoming more and more mainstream, many businesses are starting to offer services to enthusiasts and patients alike. These establishments are consumer-friendly, making them an ideal place to meet fellow marijuana consumers and experience the culture in your area. Here are some of the places you should check out:
Berkeley's vaping lounges
Those who live in Berkeley or are traveling to Berkeley will be glad to know that the city is planning to open lounges that would allow people to smoke, vape or generally consume marijuana. These lounges will be placed in the city's dispensaries. With these places, residents have a safe space to peacefully consume their preferred cannabis products. This is perfect for people who are not able to use the plant in the comfort of their own homes.
Colorado's Illegal Burger franchise
Burgers have always been decadent, but what makes Illegal Burger's menu much more appealing is the added benefit of CBD. Known as the very first CBD restaurant franchise Illegal Burger is owner Jordan Nixon's answer to the growing demand for infused products in Colorado. Nixon definitely knows what he is talking about as he himself is a medical marijuana patient.
Suffering from multiple sclerosis, CBD is what made him live his everyday life normally. Nixon is passionate about his advocacy and business that he also established a CBD brand named Illegal Brands, which the restaurant chain uses in preparing their food items.
If you think gambling and endless nights out are the only attractions in Las Vegas, you will be glad to know that you can now pamper yourself with cannabis in the city. And we do not mean consuming your cannabis products in Vegas, although that is one thing you can do in Sin City.
You can drop by Waldorf Astoria Spa to see how you can experience the best self-care and wellness treatments complete with CBD topicals such as massage creams. Choose from its luxurious packages such as the Essential Stress Release Massage. You can also take home jars of CBD cream used for your massage, leaving no waste behind.
From the health and beauty departments to leisure and even the culinary world, there's no denying that the prevalence of cannabis products has become ever-present in just about any field. As the marijuana industry continues to experience a growing demand, so can we expect to see more and new products in these fields.
Top CBD Gift Ideas to Give this Holiday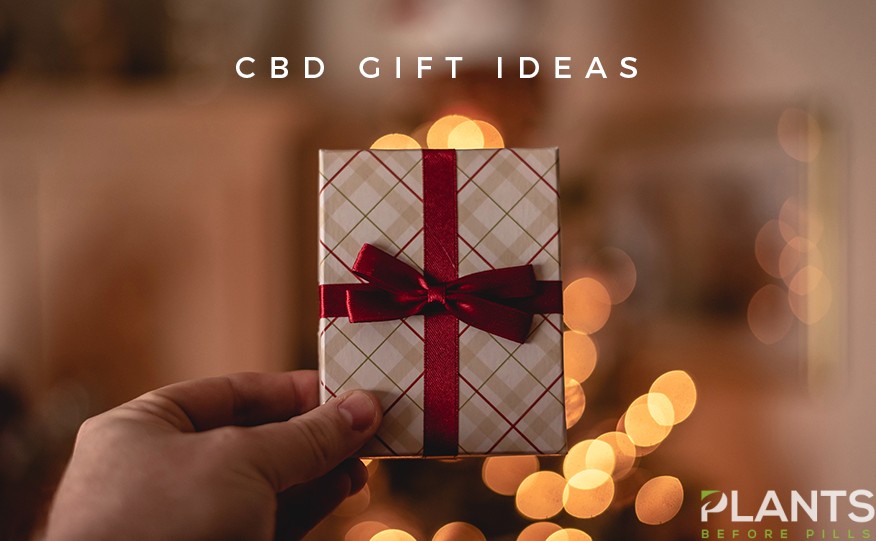 Stumped on what type of gift you should get for everyone on your list? As CBD increasingly dominates today's market, it is easy to find interesting items that are sure to accurately relay your message and appreciation. From edibles, beauty products, to fashion items, there now comes an infinite sea of CBD products you can choose from.
To help you cut down your options and arrive at the best CBD gift ideas out there, we have prepared a brief list of the top must-have products available in the marketplace.
CBD Holiday Gift Ideas
For your father: CBD COFFEE BUNDLE
What better way to gift your dad this Christmas other than a taste of his favorite morning drink infused with the soothing power of CBD? To date, a broad number of CBD coffee and tea are now available in both online and physical retailers that are sure to deliver tons of therapeutic benefits to the drinker.
By giving your dad a set of high-quality CBD coffee, you are giving him the chance to further enjoy his early morning routine with an additional boost of good vibes. Overall, this will not only energize your pop early in the morning, but it will also help combat those annoying joint pains that have been bugging him for so long.
For your mother: CBD BATH BOMBS
Let your mom wash away her weariness and take a dip in the soothing tub with the help of premium CBD bath bombs.
Unlike ordinary bath products, CBD bath bombs are powered with the pain-relieving and mind-unwinding properties of cannabidiol that is perfect for mothers who spend their days looking after their loved ones and attending work or household chores.
Once the bomb dissolves into hot water, your mom can already enjoy a soothing, spa-day-at-home experience that is sure to enshroud her in relaxing scents and soothing essential oils.
For your sister: CBD BODY SELF-CARE KIT
Want to give your sister a trendy yet health-driven gift this holiday? With CBD body self-care kits, you can now deliver beauty and wellness in a single package together.
From cannabidiol-infused facial masks, lip balms, bath salts, to lotions, there comes a range of different CBD body self-care products that are sure to benefit your sibling. Not only will these help combat pain, inflammatory skin conditions, and more, but they also promise relaxing experiences that are sure to help your sister take a break from the hustle-bustle of her daily routine.
For your brother: CBD OIL COLLECTION
Looking for the best cannabis gift to get for your bro? If we were to look through the wide variety of CBD products available in the market, no other item would appeal better than high-quality CBD oils.
Since brothers are essential to the diverse breed, the flexible nature of CBD oil will allow them to maximize the product's full potential at any length. With this, they are free to mix the product with their snacks, take a drop before they hit the gym, or come up with their own CBD oil-infused items.
Not only will this enable them to experiment and explore the wonders of CBD, but it will also allow them to enjoy and experience the active ingredient's therapeutic benefits.
For your special someone: CBD CHOCOLATE SET
Nothing screams love and romance other than a box of chocolate. With this, it is only natural to say that providing your partner with a CBD chocolate set comes as the most appropriate thing to do.
Since most chocolate products now come in delightful packages and shapes, you can now deliver them to your special someone to let them enjoy the taste of your love and the wonders of CBD.
Conclusion
When it comes to CBD, you will never run out of the perfect item to give to your loved ones. From your parents down to your partner, expect that there will always be a certain CBD product that matches their interests.
What You Need to Know About Cannabis Vodka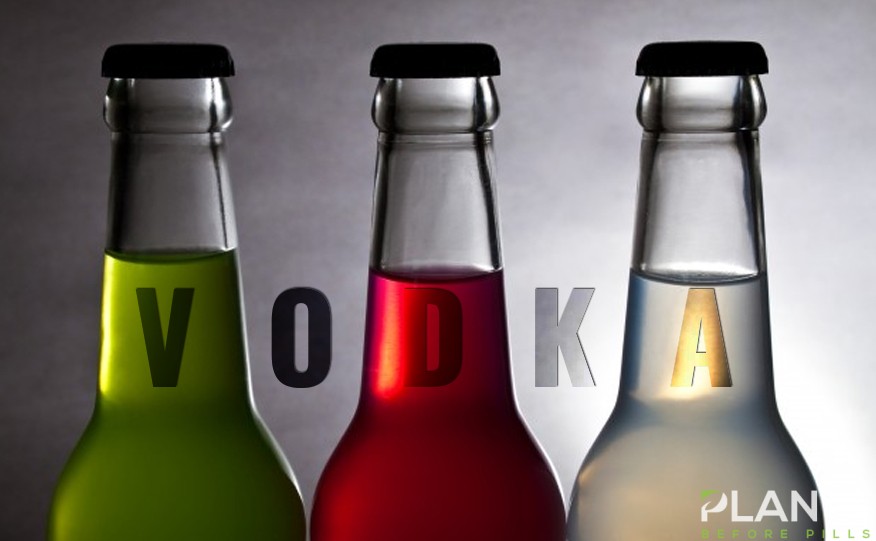 With the continually rising popularity of cannabis, more and more infused products are emerging in the market. You can find marijuana-infused chocolates, gummies, sodas and even beers.
Of course, hard liquor will not be left behind when it comes to getting with the current trends. The development of cannabis vodka is getting the attention of enthusiasts and curious individuals alike. If you are one of these people, here's what you should know about this unique blend.
Is Cannabis Vodka Safe?
Perhaps the most pressing question before consuming cannabis vodka is whether it is safe to take. One important thing to note is that the plant contains a variety of chemical compounds, with cannabidiol (CBD) and tetrahydrocannabinol (THC) taking the lead. When isolated, these two cannabinoids have different effects.
So, when discussing whether is it safe to mix cannabis with alcohol, it is necessary to determine whether you are going to mix both CBD and THC, or only one cannabinoid with alcohol.
According to experts, mixing THC's euphoric and psychoactive effects with the stimulating and sedating effects of alcohol can be dangerous. This can lead to impaired judgment, motor skills and cognitive functions, which can result in accidents and even death.
On the other hand, CBD stimulates cognition, brings a relaxed feeling and improves your mood. When mixed with alcohol in moderate amounts, drinkers can reduce the negative effects of the beverage because of the medicinal effects of the cannabinoid.
Many Brands Contain Minimal THC
If you are interested in trying out cannabis vodka, you will be glad to know that you can buy a bottle of the Russian drink that is already infused with marijuana. One of your options is Humboldt's Finest. Developed by Humboldt Distillery, this beverage contains only 0.3% THC which is not enough to give the psychoactive effect of the cannabinoid. According to the distillery's owner, the drink has the notable herbal taste of the plant.
You can also consider trying out Weedka, which is crafted using natural marijuana terpenes. This gives the drink the natural flavor and aroma of the plant without any of the effects it gives. It does not have any trace of THC, making it easily accessible. When you choose Weedka, you are drinking cannabis oil (without THC, of course) extremely diluted with vodka, giving you an authentic experience.
You Can Make Your Own Cannabis Vodka with CBD Oil
Cannabis Vodka can be expensive, especially as these are special blends. If you are looking for a more budget-friendly alternative, you might want to try to make one using CBD hemp oil. You just need to place a few drops of the oil into a serving of your favorite vodka or vodka-based drink.
Keep in mind that the compound affects individuals differently, so make sure to take it easy. You can start with fewer drops and increase the dosage as you get familiar with the CBD cocktails. This is a great match for CBD edibles such as cookies, brownies and even full-blown dishes!
For adventurous individuals, it is possible to make your own infused drink using buds or leaves. Just make sure to get a strain that has extremely low levels of THC. You only need a double boiler, vodka, cannabis and a thermometer. Simply heat the vodka at the lowest setting, no more than 60C as alcohol can evaporate in high heat. Then place the buds and heat for 2 to 3 hours.
While satisfying your adventurous spirit is a great motivation to try cannabis vodka, safe and responsible consumption is always the best way to go. So, make sure to try this drink and enjoy the unique experience it has to offer while watching out for your health.