Must-Dos Before, During and After Your Cannabis Dispensary Visit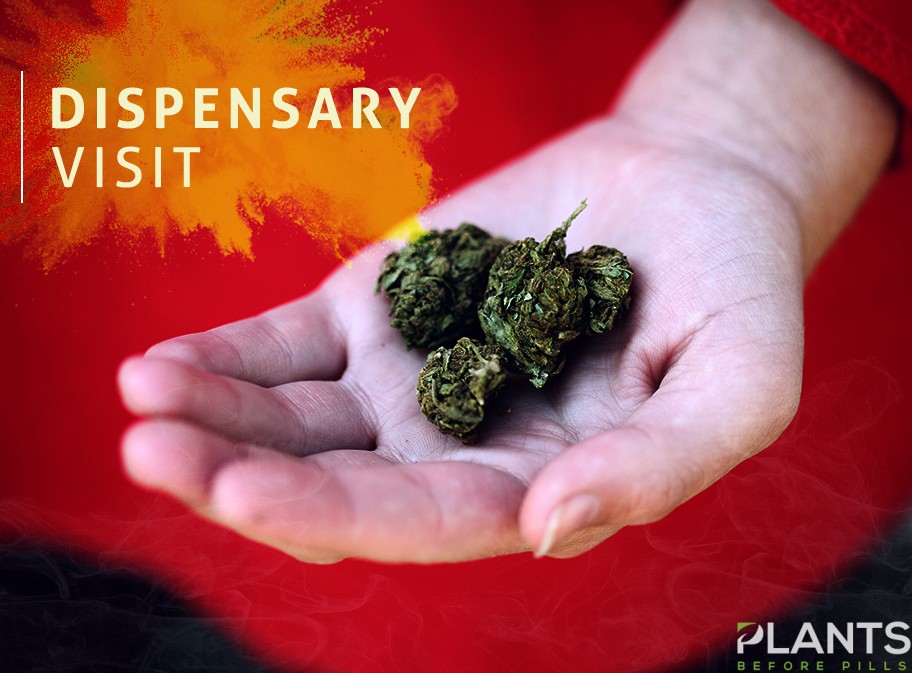 With all the buzz around marijuana and hemp, more people are becoming curious about trying these products for themselves. This is why talking about the best ways to get your hands on these items has become all the more essential. If you are planning on going to a cannabis dispensary, here's what you need to do before, during and after your visit:
Before Your Visit Cannabis Dispensary
Nothing beats the feeling of going to your trusted dispensary for a visit – aside from the feeling you get when you ingest your cannabis, of course! Whether you are a long-time enthusiast or a newbie to the cannabis world, keep in mind that it is always important to prepare for your dispensary visit. These are some of the things you should do before you go:
• Check Your State's Marijuana Laws
There is no denying that this plant has been widely used in the United States for decades. However, recent changes to legislation have made the medicinal and recreational use of cannabis legal in a number of states. As of today, 33 states have legalized medicinal marijuana, 10 of which (with the addition of Washington, D.C.) allow its use for recreational purposes too. Moreover, cannabinoids such as cannabidiol (CBD) and a controlled amount of tetrahydrocannabinol (THC) are permitted in a majority of the states, except Idaho, South Dakota and Kansas. So, before you go to a dispensary, ensure that using this herb for your intended purpose is allowed in your state.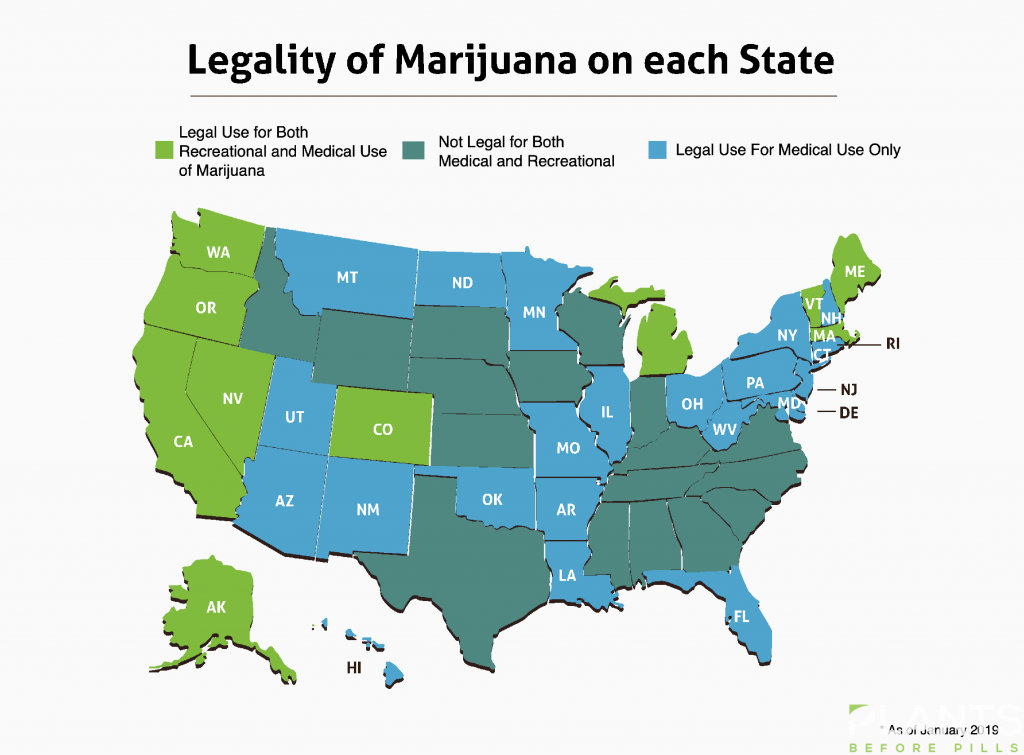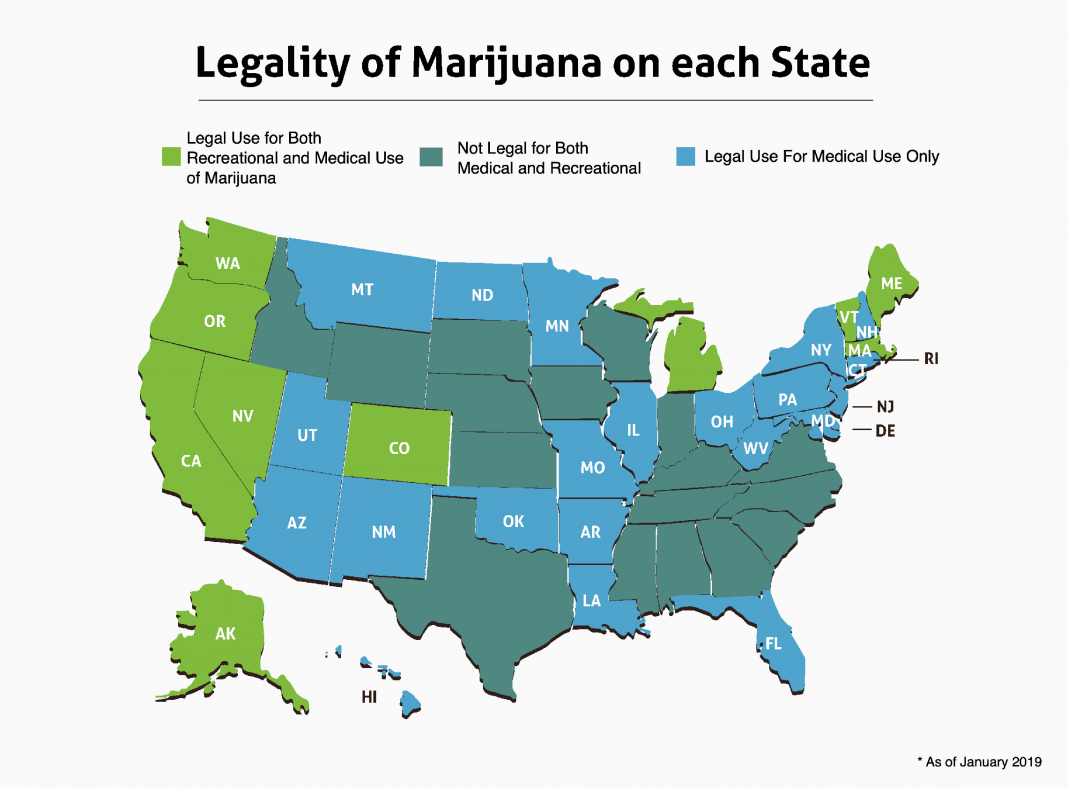 Once you are sure that possessing and using cannabis (and cannabinoids) for medicinal or recreational purposes is permitted in your state, you should take note of the specific details of such permissions. How much cannabis are you allowed to possess on your person? How about in your place of residence? Are you required to obtain an MMJ card before you can get your dose of cannabis? Keeping tabs on the policies can help give you peace of mind in knowing that you are aware of the fundamentals and on the right side of the law when purchasing this plant.
• Do Your Research
Another important step you should take before you travel to your dispensary is to do due diligence on such dispensary. Aside from knowing the law, you might want to do further research to make sure that your trip is worth all the effort. Look for a local dispensary that operates legally, and that offers excellent products, services, and variety. The best way to do this is to scour the internet for reviews about a particular dispensary. Take note of what they have to offer, how their budtenders interact with customers and the overall quality of the shop.
You also need to make sure that you know how CBD and THC works. Basically, these compounds bind with the body's cannabinoid receptors located in the central and peripheral nervous system, as well as in the digestive and immune systems. What's fascinating is that our bodies have a natural endocannabinoid system and the compounds from the herb simply enhance its functions. It is also crucial to know that a 1:1 ratio of CBD and THC improves the effects of these two cannabinoids.
By knowing how cannabis works, you will be more confident about getting these products. This knowledge can also help you decide which products will best suit your needs to achieve the desired results.
• List Down Your Expectations
To guarantee that you get the effects you are aiming for, be sure of your needs and preferences. First, determine what you want to get from the product. Are you looking to take advantage of cannabis' medicinal properties? Or do you simply want it for the recreational effects it offers? This will help you determine what kind of item to get.
For the dispensary itself, you might want to set a time and place that is amenable to your schedule. A word of caution though, you might want to set aside more time for your visit, especially if you are getting medical marijuana. Just like regular medical clinics, these places can have licensed medical practitioners who will conduct consultations, and these can take time.
• Bring These Essentials
When heading out to the dispensary of your choice, you want to ensure that your visit will be successful. To guarantee that you will be going home with goodies in your bag, make sure that you have these with you before you leave home:
o An ID – In states where recreational cannabis is legal, dispensaries are only permitted to distribute these products to people 21 years old and over. The dispensary may require their customers to present identification cards, so see to it that you bring one that shows your date of birth.
o Your MMJ Card – For people under the age of 21 and in need of medicinal cannabis, make sure that you have your doctor's recommendation. If you are a patient who incorporates this herb into your medical routine, make a point of having your MMJ card with you.
o Cash – Bear in mind that this herb remains illegal federally. Hence many banks and financial service companies prohibit transactions involving marijuana. If you are thinking of going cashless, reconsider this plan and go with cash instead.
During Your Visit
So, you found a place that has great reviews, and you are ready to go. While you are there, you want to make sure that you get the best product. Check out these helpful tips on how to pick the cannabis item that perfectly suits your taste:
• Survey the Selections
With the variety of cannabis products available on the market, these shops are likely to carry a wide selection of items. Take the time to see which of these items might suit you the best. You may find a combination of dried buds, baked goods, and cannabinoid extracts. Decide for yourself the intake method you prefer. Is it the old-school way of smoking a joint? Or perhaps you want to give your experience a delicious twist and get cannabis-infused food products.
Whatever your thoughts, if you ever get confused and overwhelmed, do not hesitate to get help from the budtender. Remember, these people know the items they are selling, and they are there to assist you on your journey.
• Dig Deeper
You may have decided to get, say, the dried buds. You've found the type of product you think you might like. But remember, there is more to marijuana than meets the eye. You still need to decide which strain will certainly hit the spot for you. Again, your budtender will be your best source of information if you're unsure of what to get. If you are looking for a body high, their staff is likely to recommend an indica-based strain, while they can suggest getting a sativa-dominant variety for a head high.
• Go Beyond the Mainstream
Aside from getting mainstream products like dried buds, baked goods, and extracts, you can also get more artisanal ones. From finely made cannabis-infused chocolates and coffees to vape juices and cosmetic items mixed with cannabinoids, you can be as adventurous as you like when choosing a product.
After Your Visit
Congratulations! You have just purchased your cannabis item! You must be excited to consume your newly-purchased goodies. However, the best experience comes when you make the most of these products. Need help? See to it that you keep these pointers in mind:
• Pick the Best Time
You want to make sure that your intake will work to your advantage, so it's important to pick an optimal time for your consumption. If you want a brain high, it is likely that you purchased a CBD-rich item. These products are great for daytime, especially for mornings, as they will boost your energy and creativity levels. For those who work in the afternoon or at night, you can also ingest it before you start.
On the other hand, THC-rich treats give you a body high based on its sedative, relaxing and euphoric effects, making it better to consume these products during your downtime or before you rest.
• Take it Slow
The cannabis experience may vary, depending on the individual. For some, just one hit gives them the effect they are looking for, while for others, it takes time to show results. If you do not get the feeling you are looking for, take our word of advice: avoid taking it all in one go! Give it time to work its magic, and sure enough, you will feel its effects. This way, you are not getting more of a dose than intended, and you will be practicing healthy and safe consumption.
• Enjoy Your Cannabis!
Lastly, the best advice we can give you is just sit back (or get up!) and enjoy the goodness cannabis provides. This way, you can take advantage of what the plant has to offer without worries. Who knows, you might be on your way to becoming a cannabis enthusiast if you aren't one already.
Along with the push to legalize cannabis, the call for proper education on procuring these items is on the rise. This helpful guide is a valuable resource to a smarter, safer and more effective way to avail of and use these products, allowing you to benefit from this wonderful plant.
Holiday Marketing Tips for Cannabis Businesses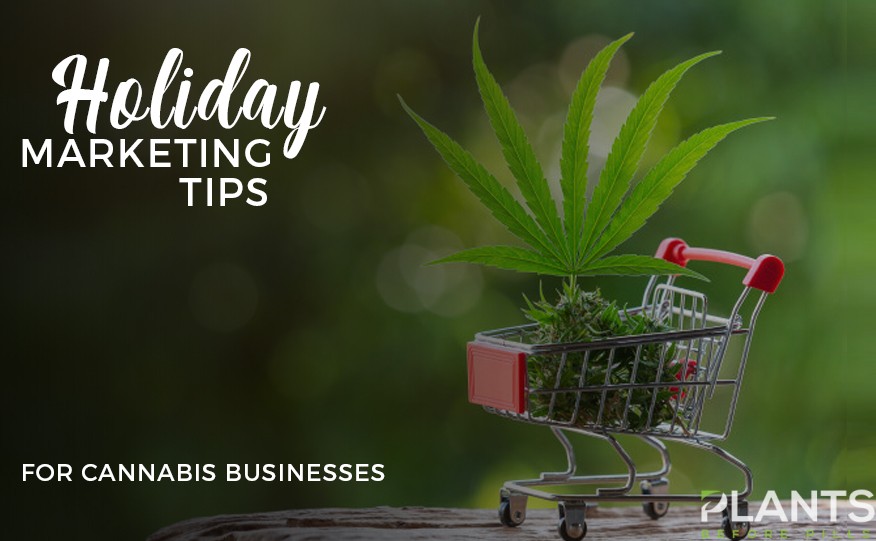 The holidays are just around the corner. And for most businesses – including cannabis dispensaries and companies – the holiday season is the most exciting time of the year. This is because family and friends are starting to buy their gifts in time for Christmas. For business owners, this article will help you implement proven effective cannabis marketing tips!
Cannabis businesses are not exempt from the holiday rush. As a matter of fact, apart from the renowned Hallmark holiday for cannabis-loving individuals, Christmas and the rest of the holiday season also provide ample profits for businesses.
If you have a cannabis brand, now is the best time to launch your CBD oil products on the market. Apart from meeting the demand for cannabis also supplying consumers with a range of cannabis-infused products for Christmas. Wondering how you can take advantage of the holidays to effectively market cannabis products online? Check this list out.
Cannabis Holiday Marketing Tips
Use Eye-Catching Packaging
Let's start with the appearance of your product packaging. Your product may be just as (or even more) effective and safe than other brands but with bland packaging, your items are sure to be overlooked. This is why it is important to use attention-grabbing designs.
To do this, you need to conceptualize a design that not only conveys the message you want to send but also sells your brand. Because it is Christmas, you might want to release your items in a packaging that shows the merriment of the season. From including season's greetings to including images usually associated with the holiday, you can definitely have these themed designs on your packaging.
Ensure Freshness of CBD Products
When you market your products you want to make sure that you emphasize that what you are offering is fresh and safe to consume. Now, keep in mind that one of the most important aspects of marketing is ensuring that what you claim about the product is true.
So, make it a point to pick or develop a packaging technique that ensures that the items are completely sealed, preventing external factors from contaminating it. To let consumers know how fresh your product is, make it a point to include the manufacturing date on the label.
Properly Label All CBD Products
You also want to make sure that your products are properly labelled and this covers the compliance to regulations. Regulators find it important to have easily readable labels that immediately tells consumers that the product is infused with cannabinoids. Moreover, it is necessary to make sure that the packaging cannot be easily tampered with.
In the United States, state laws state that such products need to be inside child- and tamper-proof packaging. Moreover, you need to make sure that your labels clearly state that the items are CBD- or THC-infused, and with what percentage of both. Canada also has similar regulations. In fact, the country even has a standardized symbol to make sure that consumers know that the product they are about to buy is legitimate and compliant with related laws.
Green is In
In the current climate condition, many people are switching to green options. From reusable packaging to biodegradable ones, manufacturers and consumers are finding ways to minimize their contribution to climate change. Besides, what better way to celebrate the holidays than with products that are environment-friendly?
So, consider packing your cannabis and CBD products using green materials. You can opt for reusable jars and bottles, as well as biodegradable wrappers such as paper. If you also run your own dispensary, you can even establish a refill program that allows your customers to refill their reusable packaging, as long as this is legal in your location.
With the upcoming festivities, your cannabis business can definitely ride the tide not only of the holidays but also of the growing cannabis trend. With these marketing tips, you can leverage the season to boost your business, thus helping the cannabis industry.
A Winter to Remember: Fun Activities to Do with CBD This Cold Season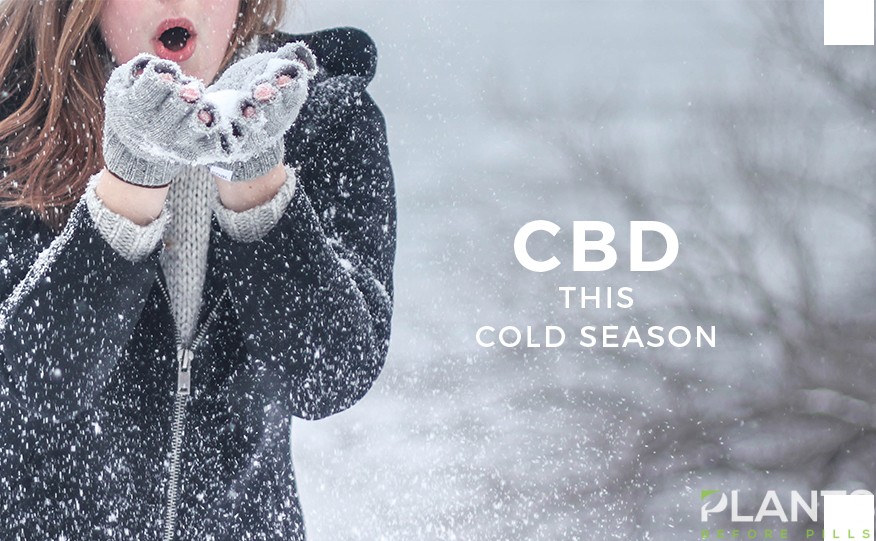 In need of some fun, thrilling activities to do during this cold season? Although it's easy to spend the days lying on the couch and fantasizing about warmer days, it's important not to let your winter become ultimately boring and plain uneventful.
Fortunately, with the presence of different CBD products in today's market, you are sure to never run out of good and fun things to do during this Christmas calendar despite the unsettling weather.
Whether you're planning to spend the rest of the season indoor or eyeing to enjoy the outdoor icy whiteness, there comes a lot of fun and thrilling activities to do ahead. To give you a fresh start, here are 5 of the best activities to do with CBD amid the cold season.
The Best Cold Season Activities to Do with CBD
Read a good book by the fireplace
What better way to feel cozy this winter other than spending your days by the fireplace? To make your stay even more worthwhile, it's best to grab the best book in your shelf and let yourself enter a different world while munching some of the best CBD edibles.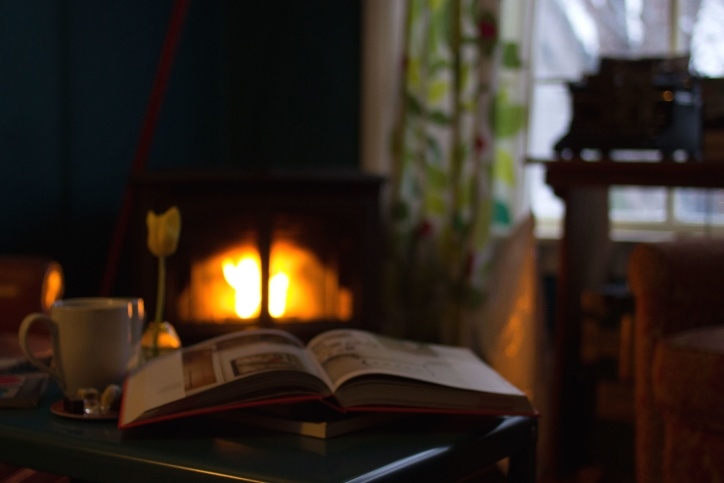 Whether you're on for some thrilling short stories or mind-bending novels, you can expect that you will never run out of good books to read. This way, while the rest of the world freezes up in cold white, you can spend the rest of your day meeting new characters and discovering new worlds that far exceeds your imagination.
To help you have a good start, checking out C.S. Lewis' The Lion, the Witch, and the Wardrobe, or Isabelle Allende's In the Midst of Winter might come as a good bet.
Go ice skating with a little help from CBD
Surely, your winter season could never be complete without spending some time skating at your local rink. For many, the feeling of ice skating comes out as something unparalleled. Not only does it let you embrace the outdoor landscape and glide rhythmically across the white field, but it also comes as a great workout during the season.
However, to let you get the most out of your skating time without the hassles of some sore muscles, it's best to try on CBD tinctures before hitting the ice and relieving some CBD topicals after you skate.
Make a homemade CBD recipe
If you're not on the mood to engage in some tiring outdoor activity, then hitting the kitchen might come out as a good alternative. Not only will this help you enjoy the warmth of the indoor setting, but it will also let you discover new recipes that are sure to leave you with a happy tongue and a full stomach.
Whether you're craving for some colorful gummies, strong-taste brownies, a plate of Greek salad dressing, or even some classic pesto, expect that you will never run out of ways to transform your favorite recipes into the best CBD-infused servings.
Have a bonfire with friends
Surely, there is no better time to bond with your closest friends other than the much-awaited holiday break in December. If you're the type of clique who prefers to spend their memories in the open space, then having a bonfire by the lake or simply in your patio will do the trick.
To add to the fun, make sure to prepare some classic snacks, a pile of cool CBD beverages, some groundsheets, a couple of cushions, and a collection of interesting stories to share with your favorite pals.
Have an indoor game night with your mates
Who says staying indoor couldn't be fun and lively? Whether you're on for some card games, board games, video games, or even drinking games, expect that you will never run out of fun and thrilling activities to do without the need to expose yourself in the chilling night of winter.
To make the competition even livelier, make sure to prepare some CBD edibles by the side table. This way, you and your mates will be able to keep your cool despite the heightening tension as the level progresses.
Conclusion
Are you ready to experience the best winter of your life? Although it may seem difficult to enjoy your vacation amid the dead of winter, there remains to be a lengthy list of fun and thrilling activities you can try and experience in this time of the year.
With the right activity, the best set of people, and the perfect CBD products, you are sure to have a lively and incredible winter to remember.
CBD Gifts Perfect for Any Person in Your Life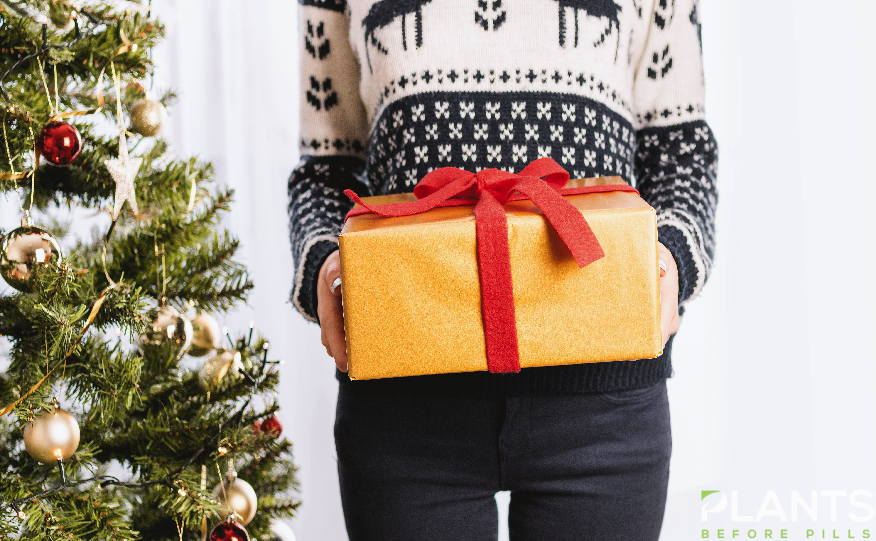 With the holidays just around the corner, getting your shopping dun just before the Christmas rush is essential. With the recent historic milestone for the marijuana and CBD oil industry, thanks to the legalization bill moving forward to the senate, CBD products are once again taking the spotlight. Because of the numerous cannabidiol items available on the market, shopping for just about everyone on your list becomes a little bit easier.
While gifting cannabis items to friends and loved ones is not exactly the norm, particularly for the more conservative individuals, taking this idea out for a spin might be a great idea. Apart from the numerous benefits associated with CBD oil, these also make for a fun and surprising treats everyone will surely love.
Packed with antioxidants, cannabidiol is known not only to manage and treat pain-related issues, but these also work well in other forms. From addressing anxiety to dealing with skin conditions, there's no surprise that there is a steady demand for these types of products.
Guide for Choosing the Best CBD Gifts
Still, can't choose what to give every person on our list? We have curated a special gift guide just for you.
For Your Boss – CBD Oil Coffee
You might see your boss coming in early and leaving the office late – and that's because he or she takes dedication and hard work to the next level. To keep them fired up and their energy levels high, why not give them the gift of coffee? With a little something on the side, these will help them work with an open mind and a much calmer disposition.
Flower Power Coffee co. already has cannabidiol-infused ground coffee ready to use as needed. Gifting this precious discovery to your boss will surely allow you to get in their good graces.
For Your Office Buddy – CBD Edibles
No matter how much you love your work, the office, and your colleagues, stress will always get the best of you. This can catch up on you and your officemates on a particularly long day or when your workload starts piling up and when you don't know where to start.
To show them that you care and that you understand their situation, adding in some gummies or other CBD oil edibles will work in your favor. Apart from easing their stress and lowering their anxiety levels, they'll appreciate having something to munch on in the middle of the day or during their shift. Choosing to go down the food route will also make cannabidiol consumption more subtle, especially since edibles can easily be disguised and blend in with normal food.
Kushly has some all-natural CBD gummies which contain 10 milligrams per piece. With its affordable rate, you might be tempted to give these edibles not just to your closest office buddy, but to your whole group as well.
For Your BFF – CannabidiolBitters Sampler Set
Who better to gift a cannabidiol bitters sampler set than your best friend forever, right? After all, with your shared love for all the finer things in life, what better way to celebrate the holidays than go all out?
A sampler set from Mountain Elixers will already fetch you five different cannabidiol-infused cocktail bitters. Whether you simply want to elevate your regular after-work drinking habit or experiment with something new, you and your BFF are guaranteed to find bitters that will pair well with just about any type of liquid. From tequila, whiskey, bourbon, tea, gin, or even sparkling water – these are sure to make get-togethers more exciting. Just think about all the sleepovers and dinners you'll have over these bitters.
For Your Skincare Enthusiast Friend – CBD Oil Serum
We all have that one friend whose skin is so flawless no matter the angle. If you have that one friend, chances are they're looking for new skincare products to help maintain their current skin condition. Since CBD oil is known for its soothing and anti-inflammatory properties, these will make for a valuable gift to add to their pile. These can easily treat the onset of pimples and bumps while keeping the skin soft and moisturized at all times.
One of the best CBD facial serums on the market today is the Hora Super Serum + CBD. Sold at Urban Outfitters, this line promises to protect and moisturize even the driest of skin types. Formulated with a blend of rosehip oil, argan oil, marine collagen, and vitamins A, B3, and C these will give your friend the supple skin she deserves. A limited edition skincare holiday ornament is also up for sale on their website and this already includes the serum and their famous overnight exfoliating mask.
For Your Partner – On-the-go Set
Your partner deserves to be pampered with every once in a while. But given his or her busy life and even crazier schedules, even a bit of relaxation can make them feel like they're not doing any work. If your significant other is anything like this, gifting them a set that they can take anywhere is perfect. Whether they're going to the gym or a work trip overseas, an on-the-go set made with cannabidiol is designed to calm their nerves.
For active partners who rarely have time for themselves, the Prima Activate & Gift Set is a godsend. Made with clean, natural, and organic ingredients, the formulations are also tested out by dermatologists ensuring only the highest quality. The gift set already includes soft gels, powder packets and elixirs designed for focus and wellbeing, and an advanced recovery rub for soothing their pains away.
For the Best Brother or Sister
Siblings have a special bond that no one else can take away. To show your love and appreciation for your pesky siblings, share a vaporizer that's designed to take the edge off. It will be just like sneaking away from your parents when you were kids.
The Immunity CBD Vaporizer from Wildflower comes with 500 milligrams of cannabidiol and contains less than .03% THC, meaning you won't get the high typically associated with marijuana. Instead, you can feel energized and refreshed after your session, especially with the vapors of eucalyptus, thyme, and myrrh combined with CBD oil. True to its name, you'll feel your immune and circulatory systems at their best.
For Your Darling Mother – Cannabidiol Wellness Set
If giving birth isn't hard enough, your darling mother also had to feed you, bathe you, kiss you good night, and everything else in between. To thank her for all the hard work she has given you in your life, why not give her a luxurious gift package right in her own home?
A cannabidiol wellness set called Cypress CBD Gift Set from Daughter of the Land might be a great stocking stuffer. These already include the brand's signature bath soak, balm, and bath and body oil. The plus side to using these products is that these are made from organic ingredients and are 100% fair trade.
This set makes for a thoughtful approach while still keeping your purchases eco-conscious.
For Your Dedicated Father – EVOO with CBD Oil
For the father who has discovered the joys of cooking and slaving away in the kitchen, giving away a luxe extra virgin olive oil laced with CBD oil is definitely the way to go. While your father may just be becoming a foodie, this EVOO formulation is guaranteed to enrich your meals with extra flavor.
Whether your father's a health buff who wants to drizzle their eggs and avocado toast with this creation or finishing meats with this oil, this olive oil can be used virtually any way they wish. This Plant People brand makes for a good option because these are non-GMO, gluten-free, pesticide-free, and vegan. A bonus is that cannabidiol's anti-inflammatory properties work well with this olive oil, giving you the best of both worlds.
For Your Grandparents – CBD Topical Ointment
Let's face it, your beloved grandparents are not getting any younger. Because of this, you might notice them hobbling down the stairs or even voicing out their concerns of joint pain. When you see them constantly wincing and even crying out in agony, it may be time to take matters into your own hands.
Many industry experts still believe that applying CBD topical ointments or lotions work best due to the instant relief it provides. Not only does it reduce inflammation, but it also addresses chronic pain by calming the nerves and 'numbing' the area.
Lord Jones is a popular brand in the industry and one of its most in-demand products today is its High CBD Formula Body Lotion. Dubbed as a "soothing, rich, luxurious lotion," this special formula ensures fast absorption and even faster action. Its cooling sensation also makes this a plus.
To Wrap it All Up
Gifting woes won't have to be a problem with this nifty guide. From showing your love to your partner to support for your friends, this list has got every person in your life covered just in time for the holiday season. Which of these would you like to have for yourself?