Must-Dos Before, During and After Your Cannabis Dispensary Visit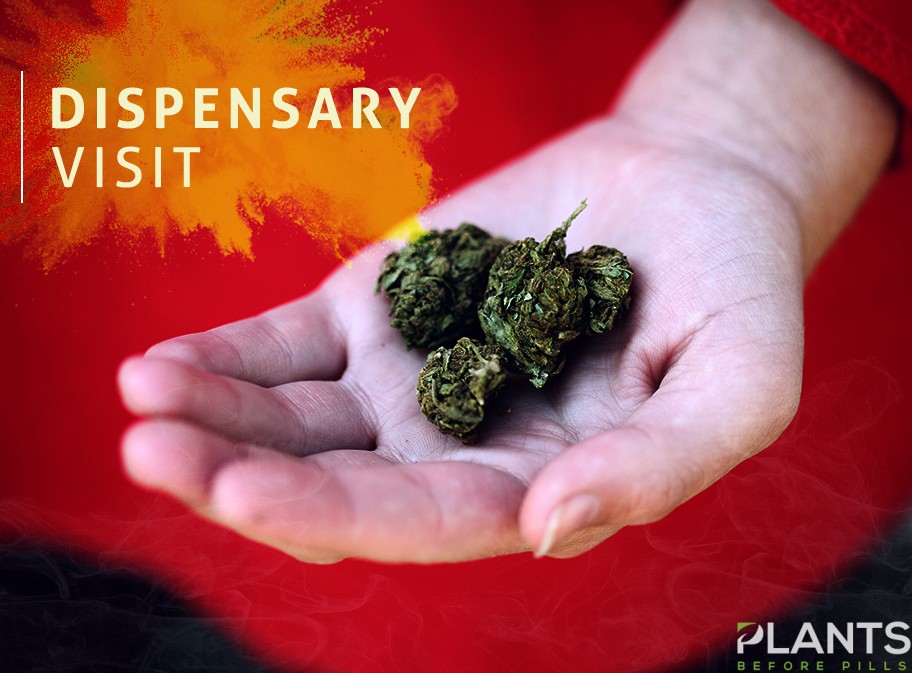 With all the buzz around marijuana and hemp, more people are becoming curious about trying these products for themselves. This is why talking about the best ways to get your hands on these items has become all the more essential. If you are planning on going to a cannabis dispensary, here's what you need to do before, during and after your visit:
Before Your Visit Cannabis Dispensary
Nothing beats the feeling of going to your trusted dispensary for a visit – aside from the feeling you get when you ingest your cannabis, of course! Whether you are a long-time enthusiast or a newbie to the cannabis world, keep in mind that it is always important to prepare for your dispensary visit. These are some of the things you should do before you go:
• Check Your State's Marijuana Laws
There is no denying that this plant has been widely used in the United States for decades. However, recent changes to legislation have made the medicinal and recreational use of cannabis legal in a number of states. As of today, 33 states have legalized medicinal marijuana, 10 of which (with the addition of Washington, D.C.) allow its use for recreational purposes too. Moreover, cannabinoids such as cannabidiol (CBD) and a controlled amount of tetrahydrocannabinol (THC) are permitted in a majority of the states, except Idaho, South Dakota and Kansas. So, before you go to a dispensary, ensure that using this herb for your intended purpose is allowed in your state.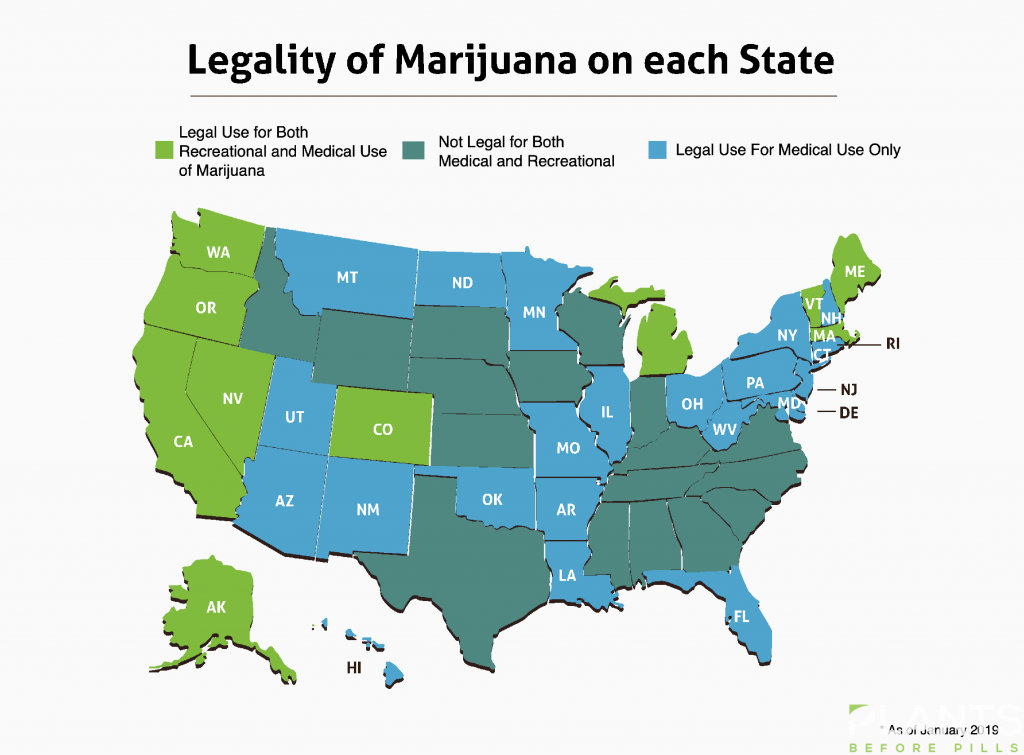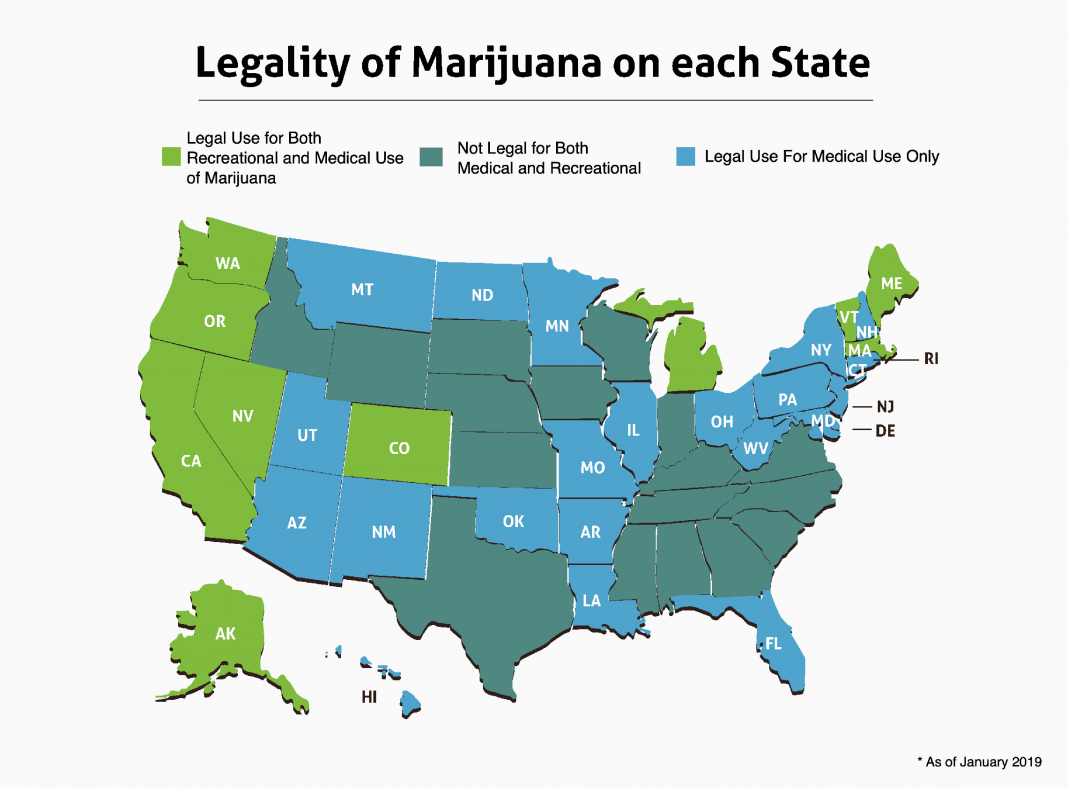 Once you are sure that possessing and using cannabis (and cannabinoids) for medicinal or recreational purposes is permitted in your state, you should take note of the specific details of such permissions. How much cannabis are you allowed to possess on your person? How about in your place of residence? Are you required to obtain an MMJ card before you can get your dose of cannabis? Keeping tabs on the policies can help give you peace of mind in knowing that you are aware of the fundamentals and on the right side of the law when purchasing this plant.
• Do Your Research
Another important step you should take before you travel to your dispensary is to do due diligence on such dispensary. Aside from knowing the law, you might want to do further research to make sure that your trip is worth all the effort. Look for a local dispensary that operates legally, and that offers excellent products, services, and variety. The best way to do this is to scour the internet for reviews about a particular dispensary. Take note of what they have to offer, how their budtenders interact with customers and the overall quality of the shop.
You also need to make sure that you know how CBD and THC works. Basically, these compounds bind with the body's cannabinoid receptors located in the central and peripheral nervous system, as well as in the digestive and immune systems. What's fascinating is that our bodies have a natural endocannabinoid system and the compounds from the herb simply enhance its functions. It is also crucial to know that a 1:1 ratio of CBD and THC improves the effects of these two cannabinoids.
By knowing how cannabis works, you will be more confident about getting these products. This knowledge can also help you decide which products will best suit your needs to achieve the desired results.
• List Down Your Expectations
To guarantee that you get the effects you are aiming for, be sure of your needs and preferences. First, determine what you want to get from the product. Are you looking to take advantage of cannabis' medicinal properties? Or do you simply want it for the recreational effects it offers? This will help you determine what kind of item to get.
For the dispensary itself, you might want to set a time and place that is amenable to your schedule. A word of caution though, you might want to set aside more time for your visit, especially if you are getting medicinal marijuana. Just like regular medical clinics, these places can have licensed medical practitioners who will conduct consultations, and these can take time.
• Bring These Essentials
When heading out to the dispensary of your choice, you want to ensure that your visit will be successful. To guarantee that you will be going home with goodies in your bag, make sure that you have these with you before you leave home:
o An ID – In states where recreational cannabis is legal, dispensaries are only permitted to distribute these products to people 21 years old and over. The dispensary may require their customers to present identification cards, so see to it that you bring one that shows your date of birth.
o Your MMJ Card – For people under the age of 21 and in need of medicinal cannabis, make sure that you have your doctor's recommendation. If you are a patient who incorporates this herb into your medical routine, make a point of having your MMJ card with you.
o Cash – Bear in mind that this herb remains illegal federally. Hence many banks and financial service companies prohibit transactions involving marijuana. If you are thinking of going cashless, reconsider this plan and go with cash instead.
During Your Visit
So, you found a place that has great reviews, and you are ready to go. While you are there, you want to make sure that you get the best product. Check out these helpful tips on how to pick the cannabis item that perfectly suits your taste:
• Survey the Selections
With the variety of cannabis products available on the market, these shops are likely to carry a wide selection of items. Take the time to see which of these items might suit you the best. You may find a combination of dried buds, baked goods, and cannabinoid extracts. Decide for yourself the intake method you prefer. Is it the old-school way of smoking a joint? Or perhaps you want to give your experience a delicious twist and get cannabis-infused food products.
Whatever your thoughts, if you ever get confused and overwhelmed, do not hesitate to get help from the budtender. Remember, these people know the items they are selling, and they are there to assist you on your journey.
• Dig Deeper
You may have decided to get, say, the dried buds. You've found the type of product you think you might like. But remember, there is more to marijuana than meets the eye. You still need to decide which strain will certainly hit the spot for you. Again, your budtender will be your best source of information if you're unsure of what to get. If you are looking for a body high, their staff is likely to recommend an indica-based strain, while they can suggest getting a sativa-dominant variety for a head high.
• Go Beyond the Mainstream
Aside from getting mainstream products like dried buds, baked goods, and extracts, you can also get more artisanal ones. From finely made cannabis-infused chocolates and coffees to vape juices and cosmetic items mixed with cannabinoids, you can be as adventurous as you like when choosing a product.
After Your Visit
Congratulations! You have just purchased your cannabis item! You must be excited to consume your newly-purchased goodies. However, the best experience comes when you make the most of these products. Need help? See to it that you keep these pointers in mind:
• Pick the Best Time
You want to make sure that your intake will work to your advantage, so it's important to pick an optimal time for your consumption. If you want a brain high, it is likely that you purchased a CBD-rich item. These products are great for daytime, especially for mornings, as they will boost your energy and creativity levels. For those who work in the afternoon or at night, you can also ingest it before you start.
On the other hand, THC-rich treats give you a body high based on its sedative, relaxing and euphoric effects, making it better to consume these products during your downtime or before you rest.
• Take it Slow
The cannabis experience may vary, depending on the individual. For some, just one hit gives them the effect they are looking for, while for others, it takes time to show results. If you do not get the feeling you are looking for, take our word of advice: avoid taking it all in one go! Give it time to work its magic, and sure enough, you will feel its effects. This way, you are not getting more of a dose than intended, and you will be practicing healthy and safe consumption.
• Enjoy Your Cannabis!
Lastly, the best advice we can give you is just sit back (or get up!) and enjoy the goodness cannabis provides. This way, you can take advantage of what the plant has to offer without worries. Who knows, you might be on your way to becoming a cannabis enthusiast if you aren't one already.
Along with the push to legalize cannabis, the call for proper education on procuring these items is on the rise. This helpful guide is a valuable resource to a smarter, safer and more effective way to avail of and use these products, allowing you to benefit from this wonderful plant.
Why You Need to Check Out Psilocybin Mushrooms [Magic Mushrooms]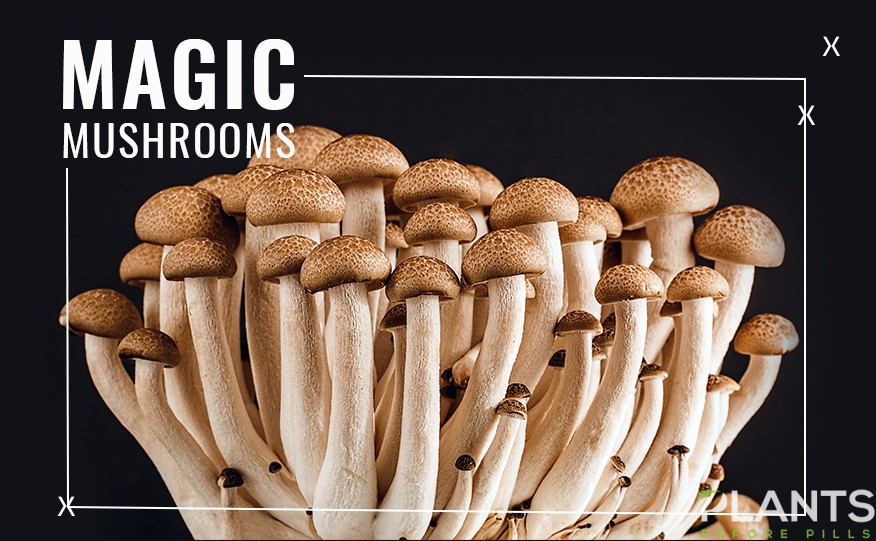 Many psilocybin enthusiasts claim that magic mushrooms are the new THC. After all, both are considered to have psychedelic and euphoric effects in users, unlike its counterpart, CBD oil. As a matter of fact, both cannabis and 'shrooms are closely linked together for its ability to alter users' minds.
In a time where more states and cities are shedding light on psilocybin mushrooms, it is important that individuals know just what this is and what it can do. During May of 2019, the call for decriminalizing 'shrooms failed to pass in Denver, Colorado, just less than 2,000 votes away.
Despite failing to decriminalize 'shrooms, Denver has made tremendous leaps in terms of refusing to spend state resources to prosecute individuals who possess, use, and cultivate these. Alongside Denver, Colorado, the state of California is also seeking to decriminalize psilocybin.
What are Psilocybin Mushrooms?
Psilocybin mushrooms are also called magic mushrooms or simply 'shrooms. Unlike CBD oil which contains no psychoactive components, 'shrooms contain a naturally-occurring psychedelic compound. Considered as a schedule-I controlled substance, psilocybin is considered to have no medical purpose.
According to Medical News Today, 'shrooms have the ability to alter perception and mood, with these being consumed primarily for its hallucinogenic effects. The key ingredient of magic mushrooms is psilocybin, a mind-altering substance which grows in different parts of the world, such as the United States, Mexico, South America, and Europe.
When ingested, psilocybin activates the serotonin receptors in the brain. Depending on the individual, it may cause hallucinatory effects or may provide anxiety relief. However, other effects of taking this can result in a visual alteration and distortion, lack of coordination, and paranoia.
Benefits of 'Shrooms
Despite being legally considered as having no legitimate medical purpose, there are numerous studies that show the benefits of consuming this substance. For one, researchers from Johns Hopkins University show that smokers have successfully abstained from smoking with the help of this substance. It also showed signs of treating substance abuse disorders.
What's curious about this substance is its similarities to cannabis and pure cannabidiol. Like CBD oil, 'shrooms have also been considered to address anxiety issues and depression, particularly for individuals who are suffering from life-threatening cancer.
Other benefits that bear similarities with the use of CBD hemp oil include experiencing a sense of peacefulness and relaxation.
Taking 'Shrooms with Cannabis
Cannabis enthusiasts will certainly have a grand time exploring the uses of psilocybin mushrooms. Taken together, these can create a stronger and more pleasurable experience for users. At times, it can augment the sensations and visuals seen by the user who is under the influence.
It can also result in a happy or feel good disposition when this interacts with the dopamine neurotransmitter of the body.
Meanwhile, according to other studies, the calming properties and effects of marijuana will temper the 'shroom high. This allows users to maintain a more stable disposition, experiencing a more relaxed state during the high's initial stages.
On the other hand, magic mushrooms, when taken with CBD oil made with indica strains, can help reduce nausea and anxiety. Instead of simply taking this as is, you might want to experiment with a variety of ways. You can drink these two substances together in the form of herbal teas or use an extract and add these to your food of choice.
If you are a cannabis enthusiast looking for a more pleasurable experience, you should consider looking into using CBD oil with these magic mushrooms. Who knows, you might just find a combination that works perfectly for you.
The Role of Endocannabinoid System and CBD to Our Health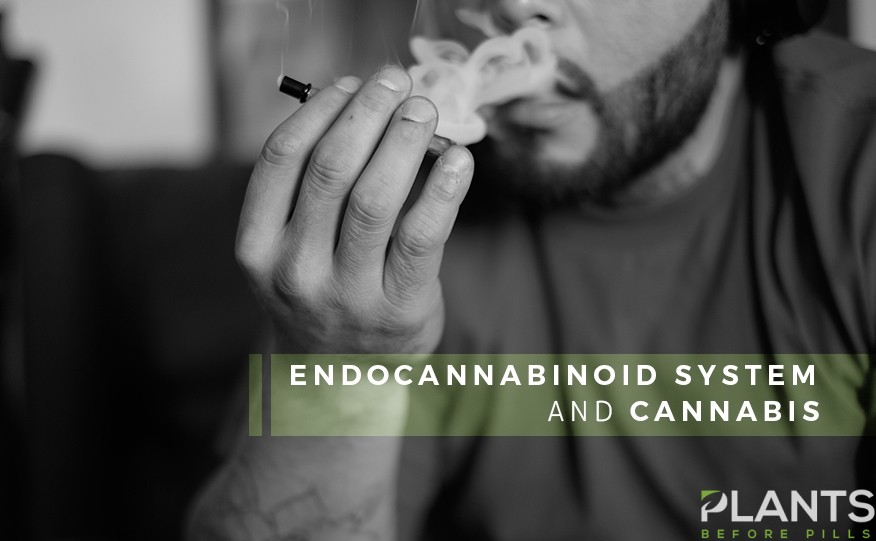 At school, our teachers taught that there are 11 organ systems in the body such as circulatory, respiratory, urinary, integumentary (skin), reproductive, skeletal, digestive, endocrine, muscular, nervous, and lymphatic systems. All of them play a significant role in our survival and quality of living. But there is one organ system that is getting prominence these days following the legalization of medical cannabis and CBD: the endocannabinoid system.
What is the Endocannabinoid System?
The knowledge about the endocannabinoid system is often limited to researchers or doctors working with medical marijuana. Scientists have discovered this group of organs while they were finding out how cannabis is doing wonders in the body. Since ancient times, there have been medical records describing the various benefits of marijuana to our ancestors' health.
The curiosity about the plant's incredible healing powers has been revived in the modern era, mainly because of the discovery of receptors spread throughout all parts in the body: in the brain, organs, glands, connective tissues, and immune cells. In 1990s Dr. L.A. Matsuda discovered the structure of the cannabinoid receptor, CB-1. During that time, scientists were attempting to understand how THC, the substance in marijuana primarily responsible for intoxication, affected the body. What they discovered was an astonishing network of cannabinoid receptors (CBr) found in cells of parts of the nervous system.
After the discovery of CB-1, they later identified other cannabinoid receptor types, including CB-2, located primarily in the immune system, the gastrointestinal tract, and many of the other major organs in the body. Later on, they found Anandamide, a cannabinoid-like chemical produced by the body  Anandamide communicates with both the CB-1 and CB-2 receptors, regulating the immune system and other bodily functions. More The endocannabinoids and its receptor are later collectively named the endocannabinoid system (ECS).
Many medical experts consider the ECS as the most important physiologic system responsible for establishing and maintaining our health. And why not? It is a system of physiology found in the body of every person that always keeps the internal balance at the cellular level. It is mainly responsible for regulating homeostasis or a stable internal environment despite variations and rapid changes outside our bodies.
The body produces endocannabinoids nearly all the time to achieve homeostasis, especially when it senses that the body is out of balance. The disruption in the internal balance can come from stress, invasion of bacteria or any other outside factors.
Cannabis, Endocannabinoid System, CBD
But as we grow old or when the ECS fails to function well due to diseases, disorders and other reasons, our body needs help from the outside to maintain its function at the optimal level. Here is where medical cannabis gives out its contribution to modern medicine. CBD and other compounds derived from the plant such as CBC and THC has the unique capacity to interact with the ECS. These cannabinoids mimic the functions of endocannabinoids.
Researchers have found many benefits of taking medical cannabis to a person's health. No less than the WHO has acknowledged the number of benefits medical marijuana can give to our health and wellness, including treatment to chronic pain, Alzheimer's disease, anxiety, depression, some types of cancer, and many health conditions. Aside from enhancing our health, marijuana's communication with the ECS can also help in carrying out our tasks better.
Future of Cannabis and ECS
But while scientists already have a clear idea of the effects of cannabis in our body, they still need more research on the nature and functionality of endocannabinoids and ECS. Likewise, they need to study further the effects of taking cannabinoids to supplement the body's production of endocannabinoids to find out more medical benefits of this wonder plant in the future.
To Use or Not to Use? Pregnancy, Breastfeeding and Cannabis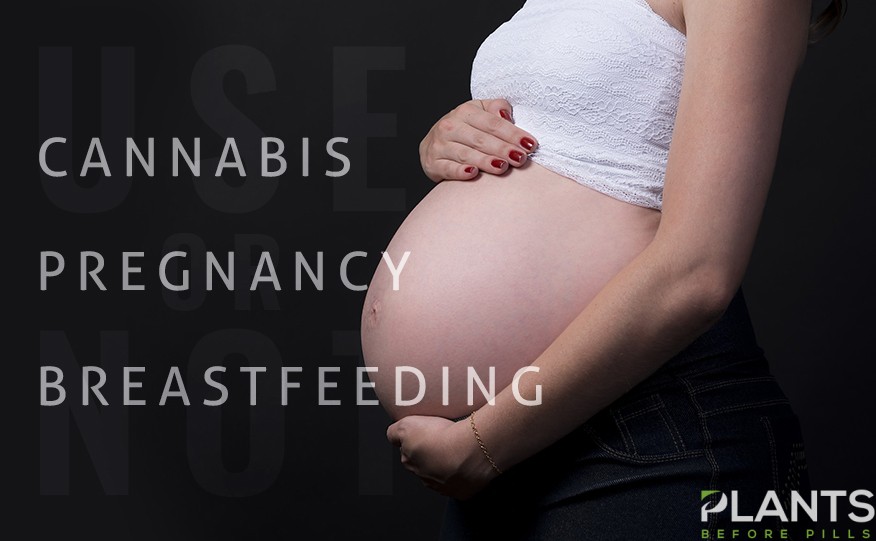 For cannabis enthusiasts, indulging in this plant is one of the most fulfilling activities there is. However, there may come a time or a period of time when you would need to refrain from consuming the herb. Pregnancy and breastfeeding period are just some of these situations.
If you are wondering whether it is safe to use cannabis while pregnant or nursing, here's what you need to know:
Cannabis Strains Today Are Stronger
Before we discuss the safety of using marijuana during pregnancy and while nursing, one important thing you should know is that buds today are much stronger than they were 40 years ago. According to psychiatry professor Christian Hopfer, today's marijuana strains contain 5 times THC as compared to those in the 1980s and 1970s.
Hopfer's longstanding research of the plant revealed that buds today have about 25% THC whereas it used to be 2% to 5% in the 70s to the 80s. Moreover, the cannabidiol content of marijuana is getting lower.
However, it is important to note that marijuana is the THC-rich variety of the cannabis plant, while hemp (Cannabis sativa L.) is the CBD-rich variety
Cannabis During Pregnancy – Effects to Placenta
Research by reputable organizations such as the American Academy of Pediatrics (AAP) and the American College of Obstetricians and Gynecologists (ACOG) says that exposure to CBD can increase the permeability of the placenta. The placenta is an organ that forms during the pregnancy and it essentially protects the baby. When it becomes more permeable, substances can easily penetrate this barrier, exposing the baby to substances (pharmaceutical or not).
Researchers discovered that the use of cannabis while pregnant can result in increased placental resistance and reduce placental circulation. This directly affects the fetus' circulatory system. Moreover, THC is found to be able to cross the placenta and to make its way into the fetus' fat and blood.
Cannabinoids Can Make Their Way into Breastmilk
Another important thing you need to know when determining whether or not it is advisable to consume cannabis when breastfeeding is that a woman's body produces milk using fat. When a person smokes this plant, the cannabinoids are stored in fat cells. So, when a mother consumes the herb while nursing, there is evidence that cannabinoids can make its way into the breastmilk.
Is it safe to use Cannabis during Pregnancy and Breastfeeding?
The simple answer is no. Experts from the AAP and ACOG recommended that medical professionals should advise against using any cannabis products while pregnant or nursing. Cannabinoids may have an effect on the development of the fetus' brain and other body parts. For breastfed babies, these substances can also have an effect on their motor functions, coordination, strength and cerebral functions. Meanwhile, nursing mothers can struggle from low weight gain and decreased awareness when taking care of the baby.
Aside from cannabis, pregnant and nursing mothers should also abstain from alcohol, tobacco, illicit substances and medications for non-medical reasons.
When it comes to carrying a baby to term and taking care of it once born, there is nothing wrong with sacrificing a bit of your indulgence. So, keep your baby healthy and happy by refraining from cannabis during these crucial periods of time.