Must-Dos Before, During and After Your Cannabis Dispensary Visit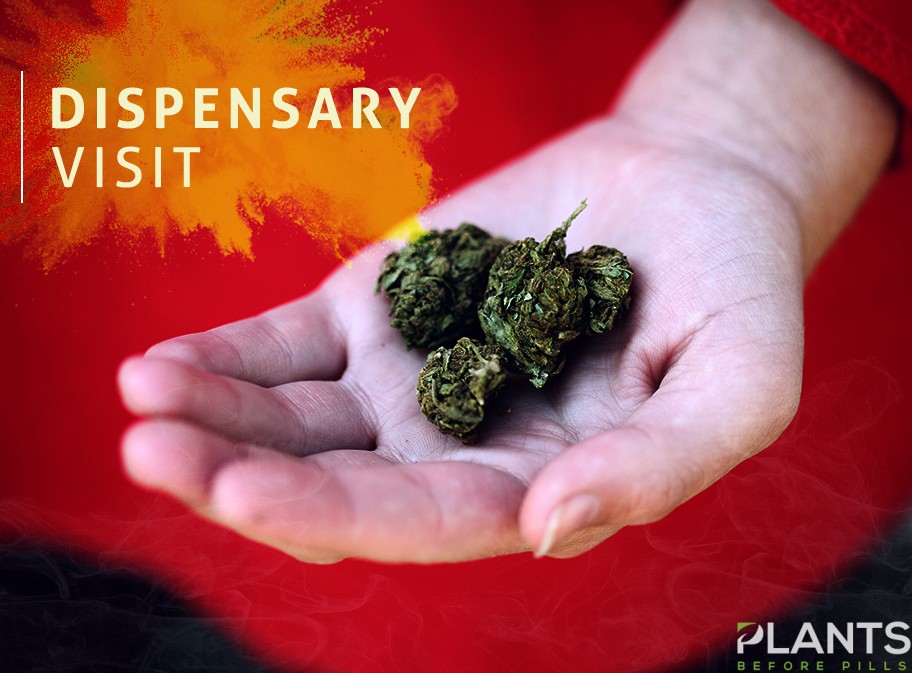 With all the buzz around marijuana and hemp, more people are becoming curious about trying these products for themselves. This is why talking about the best ways to get your hands on these items has become all the more essential. If you are planning on going to a cannabis dispensary, here's what you need to do before, during and after your visit:
Before Your Visit Cannabis Dispensary
Nothing beats the feeling of going to your trusted dispensary for a visit – aside from the feeling you get when you ingest your cannabis, of course! Whether you are a long-time enthusiast or a newbie to the cannabis world, keep in mind that it is always important to prepare for your dispensary visit. These are some of the things you should do before you go:
• Check Your State's Marijuana Laws
There is no denying that this plant has been widely used in the United States for decades. However, recent changes to legislation have made the medicinal and recreational use of cannabis legal in a number of states. As of today, 33 states have legalized medicinal marijuana, 10 of which (with the addition of Washington, D.C.) allow its use for recreational purposes too. Moreover, cannabinoids such as cannabidiol (CBD) and a controlled amount of tetrahydrocannabinol (THC) are permitted in a majority of the states, except Idaho, South Dakota and Kansas. So, before you go to a dispensary, ensure that using this herb for your intended purpose is allowed in your state.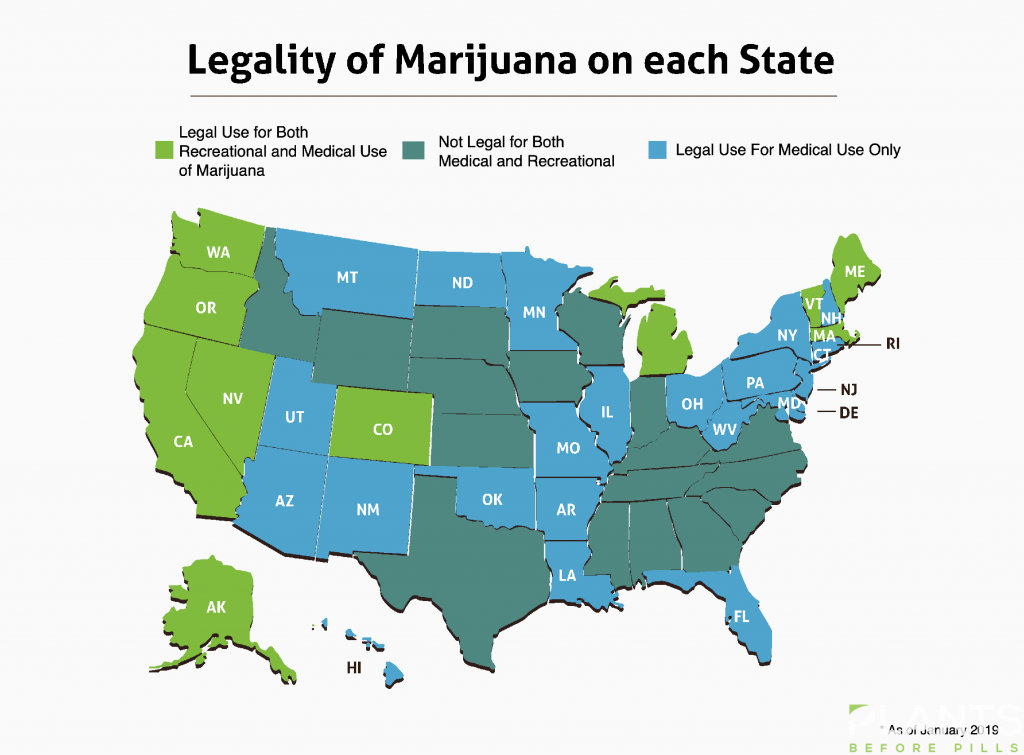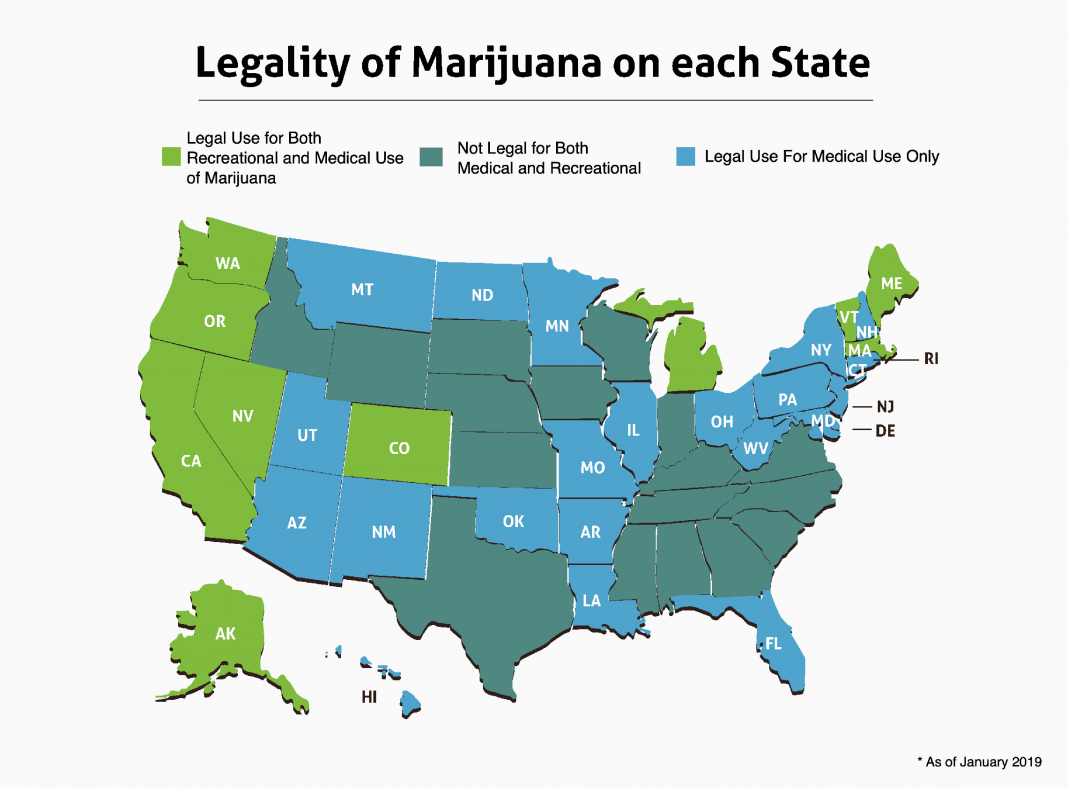 Once you are sure that possessing and using cannabis (and cannabinoids) for medicinal or recreational purposes is permitted in your state, you should take note of the specific details of such permissions. How much cannabis are you allowed to possess on your person? How about in your place of residence? Are you required to obtain an MMJ card before you can get your dose of cannabis? Keeping tabs on the policies can help give you peace of mind in knowing that you are aware of the fundamentals and on the right side of the law when purchasing this plant.
• Do Your Research
Another important step you should take before you travel to your dispensary is to do due diligence on such dispensary. Aside from knowing the law, you might want to do further research to make sure that your trip is worth all the effort. A quick look online to get the best marijuana dispensaries in your area is a good idea. Look for a local dispensary that operates legally, and that offers excellent products, services, and variety. The best way to do this is to scour the internet for reviews about a particular dispensary. Take note of what they have to offer, how their budtenders interact with customers and the overall quality of the shop.
You also need to make sure that you know how CBD and THC works. Basically, these compounds bind with the body's cannabinoid receptors located in the central and peripheral nervous system, as well as in the digestive and immune systems. What's fascinating is that our bodies have a natural endocannabinoid system and the compounds from the herb simply enhance its functions. It is also crucial to know that a 1:1 ratio of CBD and THC improves the effects of these two cannabinoids.
By knowing how cannabis works, you will be more confident about getting these products. This knowledge can also help you decide which products will best suit your needs to achieve the desired results.
• List Down Your Expectations
To guarantee that you get the effects you are aiming for, be sure of your needs and preferences. First, determine what you want to get from the product. Are you looking to take advantage of cannabis' medicinal properties? Or do you simply want it for the recreational effects it offers? This will help you determine what kind of item to get.
For the dispensary itself, you might want to set a time and place that is amenable to your schedule. A word of caution though, you might want to set aside more time for your visit, especially if you are getting medical marijuana. Just like regular medical clinics, these places can have licensed medical practitioners who will conduct consultations, and these can take time.
• Bring These Essentials
When heading out to the dispensary of your choice, you want to ensure that your visit will be successful. To guarantee that you will be going home with goodies in your cannabis pouches, make sure that you have these with you before you leave home:
o An ID – In states where recreational cannabis is legal, dispensaries are only permitted to distribute these products to people 21 years old and over. The dispensary may require their customers to present identification cards, so see to it that you bring one that shows your date of birth.
o Your MMJ Card – For people under the age of 21 and in need of medicinal cannabis, make sure that you have your doctor's recommendation. If you are a patient who incorporates this herb into your medical routine, make a point of having your MMJ card with you.
o Cash – Bear in mind that this herb remains illegal federally. Hence many banks and financial service companies prohibit transactions involving marijuana. If you are thinking of going cashless, reconsider this plan and go with cash instead.
During Your Visit
So, you found a place that has great reviews, and you are ready to go. While you are there, you want to make sure that you get the best product. Check out these helpful tips on how to pick the cannabis item that perfectly suits your taste:
• Survey the Selections
With the variety of cannabis products available on the market, these shops are likely to carry a wide selection of items. Take the time to see which of these items might suit you the best. You may find a combination of dried buds, baked goods, and cannabinoid extracts. Decide for yourself the intake method you prefer. Is it the old-school way of smoking a joint? Or perhaps you want to give your experience a delicious twist and get cannabis-infused food products.
Whatever your thoughts, if you ever get confused and overwhelmed, do not hesitate to get help from the budtender. Remember, these people know the items they are selling, and they are there to assist you on your journey.
• Dig Deeper
You may have decided to get, say, the dried buds. You've found the type of product you think you might like. But remember, there is more to marijuana than meets the eye. You still need to decide which strain will certainly hit the spot for you. Again, your budtender will be your best source of information if you're unsure of what to get. If you are looking for a body high, their staff is likely to recommend an indica-based strain, while they can suggest getting a sativa-dominant variety for a head high.
• Go Beyond the Mainstream
Aside from getting mainstream products like dried buds, baked goods, and extracts, you can also get more artisanal ones. From finely made cannabis-infused chocolates and coffees to vape juices and cosmetic items mixed with cannabinoids, you can be as adventurous as you like when choosing a product.
After Your Visit
Congratulations! You have just purchased your cannabis item! You must be excited to consume your newly-purchased goodies. However, the best experience comes when you make the most of these products. Need help? See to it that you keep these pointers in mind:
• Pick the Best Time
You want to make sure that your intake will work to your advantage, so it's important to pick an optimal time for your consumption. If you want a brain high, it is likely that you purchased a CBD-rich item. These products are great for daytime, especially for mornings, as they will boost your energy and creativity levels. For those who work in the afternoon or at night, you can also ingest it before you start.
On the other hand, THC-rich treats give you a body high based on its sedative, relaxing and euphoric effects, making it better to consume these products during your downtime or before you rest.
• Take it Slow
The cannabis experience may vary, depending on the individual. For some, just one hit gives them the effect they are looking for, while for others, it takes time to show results. If you do not get the feeling you are looking for, take our word of advice: avoid taking it all in one go! Give it time to work its magic, and sure enough, you will feel its effects. This way, you are not getting more of a dose than intended, and you will be practicing healthy and safe consumption.
• Enjoy Your Cannabis!
Lastly, the best advice we can give you is just sit back (or get up!) and enjoy the goodness cannabis provides. This way, you can take advantage of what the plant has to offer without worries. Who knows, you might be on your way to becoming a cannabis enthusiast if you aren't one already.
Along with the push to legalize cannabis, the call for proper education on procuring these items is on the rise. This helpful guide is a valuable resource to a smarter, safer and more effective way to avail of and use these products, allowing you to benefit from this wonderful plant.
When You Use CBD Every Day, This Is What Happens To Your Body [VIDEO]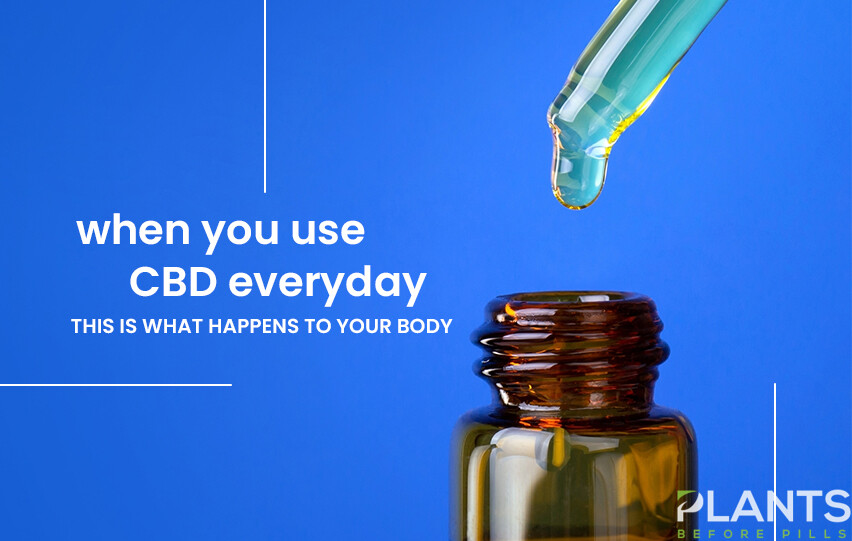 CBD products come in food products, oils, supplements, creams, and even pet food. But does CBD stand up to its current craze and what kind of health benefits can you get from ingesting it? Here are some benefits of taking CB if you use it every day.
Holiday Marketing Tips for Cannabis Businesses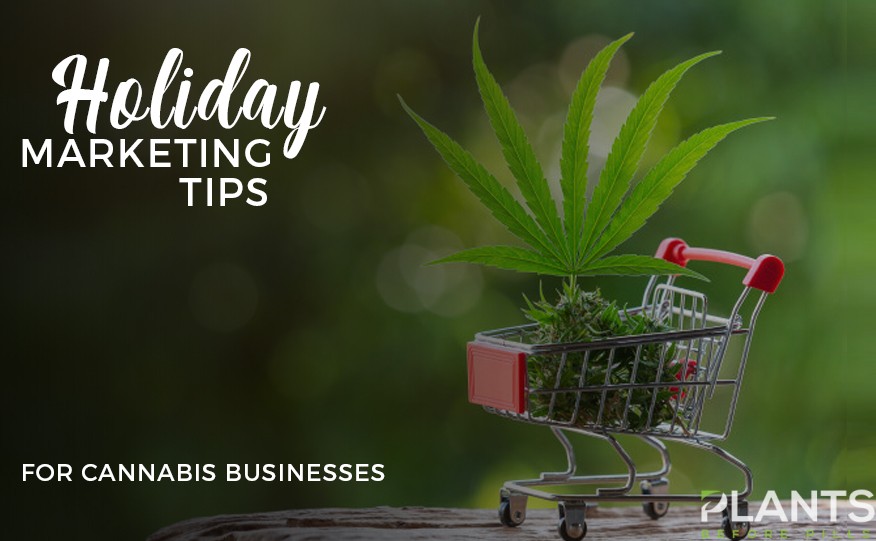 The holidays are just around the corner. And for most businesses – including cannabis dispensaries and companies – the holiday season is the most exciting time of the year. This is because family and friends are starting to buy their gifts in time for Christmas. For business owners, this article will help you implement proven effective cannabis marketing tips!
Cannabis businesses are not exempt from the holiday rush. As a matter of fact, apart from the renowned Hallmark holiday for cannabis-loving individuals, Christmas and the rest of the holiday season also provide ample profits for businesses. Many businesses ramp up their cannabis & CBD content to drive more traffic to their websites and their product offerings.
If you have a cannabis brand, now is the best time to launch your CBD oil products on the market. Apart from meeting the demand for cannabis also supplying consumers with a range of cannabis-infused products for Christmas. Wondering how you can take advantage of the holidays to effectively market cannabis products online? Check this list out.
Cannabis Holiday Marketing Tips
Use Eye-Catching Packaging
Let's start with the appearance of your product packaging. Your product may be just as (or even more) effective and safe than other brands but with bland packaging, your items are sure to be overlooked. This is why it is important to use attention-grabbing designs.
To do this, you need to conceptualize a design that not only conveys the message you want to send but also sells your brand. Because it is Christmas, you might want to release your items in a packaging that shows the merriment of the season. From including season's greetings to including images usually associated with the holiday, you can definitely have these themed designs on your packaging.
Ensure Freshness of CBD Products
When you market your products you want to make sure that you emphasize that what you are offering is fresh and safe to consume. Now, keep in mind that one of the most important aspects of marketing is ensuring that what you claim about the product is true.
So, make it a point to pick or develop a packaging technique that ensures that the items are completely sealed, preventing external factors from contaminating it. To let consumers know how fresh your product is, make it a point to include the manufacturing date on the label.
Properly Label All CBD Products
You also want to make sure that your products are properly labelled and this covers the compliance to regulations. Regulators find it important to have easily readable labels that immediately tells consumers that the product is infused with cannabinoids. Moreover, it is necessary to make sure that the packaging cannot be easily tampered with.
In the United States, state laws state that such products need to be inside child- and tamper-proof packaging. Moreover, you need to make sure that your labels clearly state that the items are CBD- or THC-infused, and with what percentage of both. Canada also has similar regulations. In fact, the country even has a standardized symbol to make sure that consumers know that the product they are about to buy is legitimate and compliant with related laws.
Green is In
In the current climate condition, many people are switching to green options. From reusable packaging to biodegradable ones, manufacturers and consumers are finding ways to minimize their contribution to climate change. Besides, what better way to celebrate the holidays than with products that are environment-friendly?
So, consider packing your cannabis and CBD products using green materials. You can opt for reusable jars and bottles, as well as biodegradable wrappers such as paper. If you also run your own dispensary, you can even establish a refill program that allows your customers to refill their reusable packaging, as long as this is legal in your location.
With the upcoming festivities, your cannabis business can definitely ride the tide not only of the holidays but also of the growing cannabis trend. With these marketing tips, you can leverage the season to boost your business, thus helping the cannabis industry.
4 Smart Ways Cannabis Companies can Promote their Business on Social Media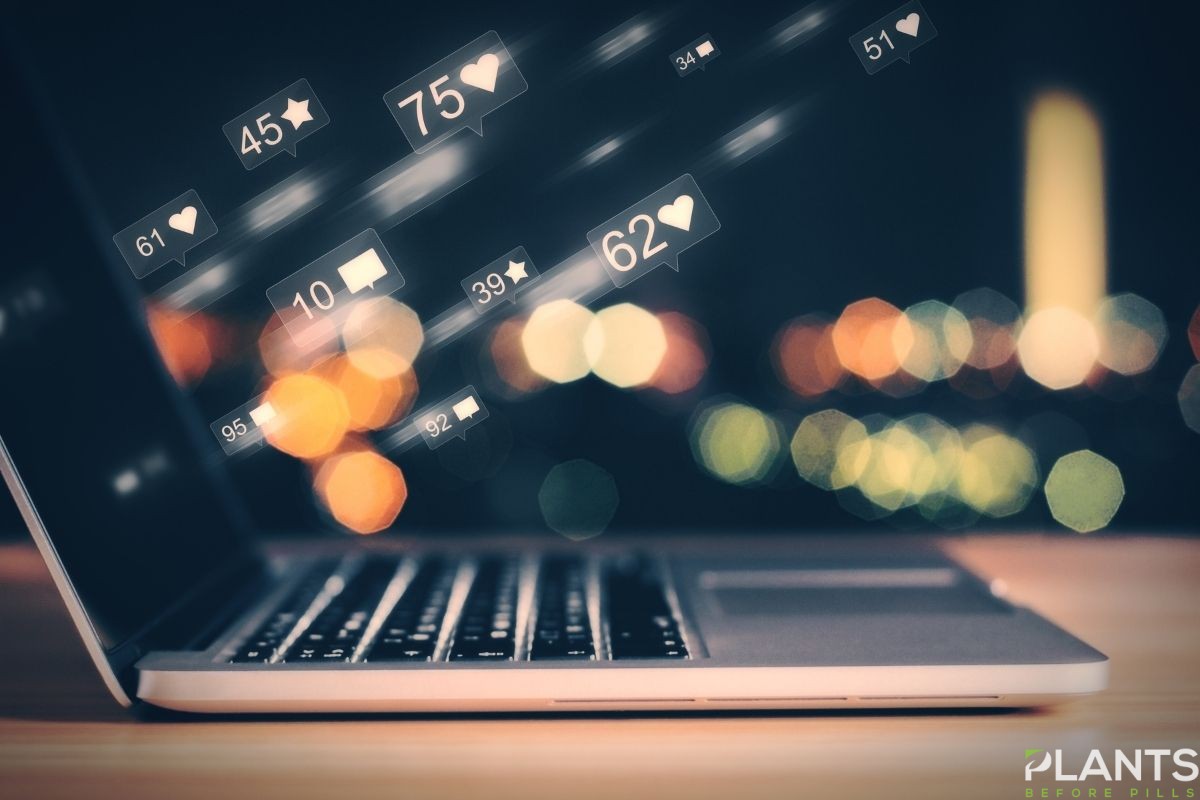 In recent times, the cannabis industry has been booming with no signs of slowing up soon. In the last few years, more and more states have legalized the use of cannabis. In fact, most states have legalized the use of medical cannabis, and a few have even legalized it for recreational use. Cannabis has grown from a taboo subject to a high-flying billion-dollar industry. With many people wanting to try cannabis products, it is no surprise that the industry has grown so rapidly. The industry is going through a significant change, and much of it is thanks to social media.
Here are four smart ways that cannabis companies today are utilizing the benefits of cannabis social media to promote their products and services:
1. Utilize Hashtags to your advantage.
One of the fundamental aspects of getting your post discovered by people interested in your products and services is by making sure your keyword is hashtagged in your posts. Adding a #hastag to your posts allows people searching for that specific keyword or keyword phrase to find your posts easily. This could open some excellent doors for you and your cannabis business. Not only that, by properly hashtagging your posts, you enhance your chances of making it to the coveted "explore" page on Instagram.
2. Using Facebook to promote your Cannabis Product.
If you're in the Cannabis industry, then you need to be on Facebook. It's as simple as that. Facebook has over 2 Billion users, and it's estimated that around 30% of them use Facebook to find places to eat and drink and find/buy products and services. Although it's pretty challenging to promote your cannabis products or services on FB due to its current policies, there are clever ways you can still get the word out about your brand utilizing Facebook and its pixel as a conduit. You can run campaigns both paid and unpaid that highlight the benefits of your product. Let's say you have a cannabis gummy product; you could create an ad or post that shows how natural health can help cure anxiety and depression. Once they land on your website, your Facebook pixel will "cookie" them, and you can retarget them in another campaign where you can work on collecting email addresses to run a more targeted campaign to your desired demographic.
3. Twitter is a powerful platform for social signaling
Twitter is not just a social network. It is also a powerful platform for social signaling. In the business world, social signaling is a powerful tool. When you post a tweet on your Twitter account, not only do people on Twitter see it, but it also gets some love from Google themselves. Google sees your post and gives a tiny bit of "link juice" and some trust signals as well! This is important in terms of Search Engine Optimization(SEO).
4. Working with a TikTok Influencer to boost your cannabis brands visibility
Working with TikTok influencers can help your cannabis brand's exposure. Tiktok has been all of the rage lately, and the engagement on that platform is immense. Cannabis brands can look to work with micro-influencers subtly to push their products to the influencer's audience. This can be a great way to increase exposure through microchannels and influencers on TikTok.
Conclusion
Social media is a great way to promote a cannabis business in a variety of ways. Social media is generally the beginning of building your company's presence online, but it definitely should not be your only marketing strategy. With careful thought and a little creativity, it's possible to build a strong following and a thriving business using social media.
We hope you enjoyed our article on how to promote your marijuana business on social media!