Must-Have CBD Products Travel Essentials for the Holidays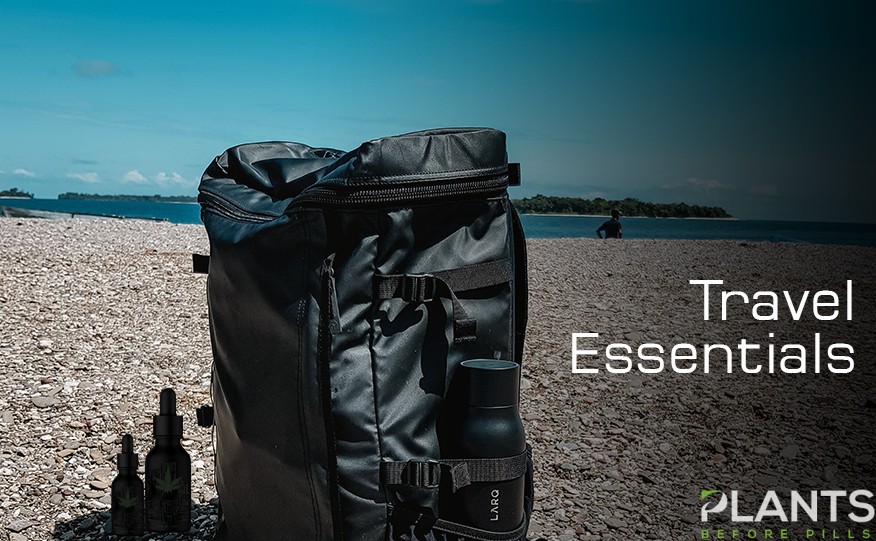 Travelling during the holidays can be stressful, especially with the numerous challenges you have to deal with. From the traffic jams, the crowded airports, to the overbooked hotels – anything can throw you off your game. Even family members and relatives can get on your nerves this season.
Whether you are obligated to visit family and friends for the upcoming holidays or simply one who wants to get a breather in, taking your much-needed CBD oil essentials is a must. Apart from keeping your routine as is, these cannabidiol products allow you to relax and breathe the stress away.
Known for its soothing and anxiety-reducing properties, cannabidiol is a great product to use all year-round. From bringing on pain relief, treating chronic conditions, reducing inflammation, and hydrating skin – this versatile compound is sure to become your buddy.
Bear in mind that CBD oil does not bear psychoactive compounds known as tetrahydrocannabinol (THC). This means that you won't alter your state of mind nor would you get the feeling of being 'high' that's typically being associated with marijuana.
Despite this, travelling with his ingredient can be tricky, although it is being legalized today. To avoid being kicked out of your flights or being searched by security, make sure to look into state and country laws prior to travelling. Likewise, don't forget to review product packaging and ingredients to see if the items you're bringing in (or out) is allowed.
CBD Product Travel Essentials
Now that's out of the way, here are some cannabis products you shouldn't leave home without:
One for the Road – CBD Oil Edibles
If you are the type of traveller who easily gets nauseous on long car rides or even on the airplane, worry not. Cannabidiol has been found to ease signs of nausea, allowing you to relax your system and enjoy the ride. This can also come in handy as this eases migraines and anxiety. And with the holiday rush, you're bound to get those one way or the other.
To help you manage your nausea and migraine, you can try taking CBD gummies 30 minutes to 1 hour before your trip. This way, you can avoid feeling the dreaded pukes.
All-in-One Product – CBD Oil Body Wash
In the event you're saving precious luggage space for the gifts you're bringing for the whole family (and the tons of shopping you're doing later on), make sure to find CBD infused beauty products such as this one. Although this may be marketed as a body wash, this can also double as your facial wash and even your shampoo in a pinch. Finding items such as this one will not only save you the trouble of overpacking, this also gives you the peace of mind knowing you have everything you need in just one bottle.
Hydration is Key – CBD Oil Moisturizer
Now that the cold is upon us, you might find yourself with dry patches not just on your face. Even your body might be suffering from the harsh weather. If this is the case, don't hesitate to pack on the hydration with some CBD skin care essentials such as your moisturizer. Packed with moisturizing and hydrating properties, your skin will certainly look and feel its best. Your family and relatives won't be able to resist asking what's your secret.
A tip? Layer this on top of a cannabidiol-infused serum as well. Doing so allows you to seal in an extra layer of moisture that keeps windburn and flakiness at bay.
Prepare Your Travel Essentials
Now that you know what travel essentials to bring, remember to scour the internet before packing anything in your suitcase. Double-check the ingredients and even print out the certifications and tests. No one can ever be too prepared – not even you. With this shortlist, you can now travel at ease and enjoy your holiday vacation.
Washington State Legislators OKs Cannabis Social Equity Bill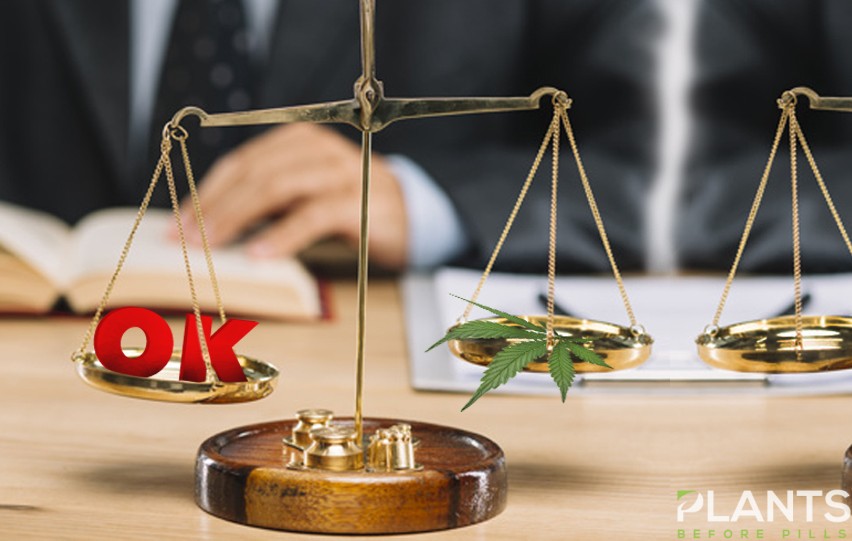 Washington's cannabis industry is poised to welcome diversity among licensees after state legislators approved a bill last week that would introduce the state's first Marijuana Social Equity Program. The measure, named House Bill 2870 (HB 2870), now awaits on Gov. Jay Inslee's desk for final approval.
If signed into law, the bill will enable the Liquor and Cannabis Board (LCB) to issue forfeited, canceled and revoked retail licenses to applicants that are members of communities excessively impacted by the War on Drugs.
As written in the bill, the measure's main objective is to benefit "individuals who have been arrested or incarcerated due to drug laws, and those who have resided in areas of high poverty, suffer long-lasting adverse consequences, including impacts to employment, business ownership, housing, health, and long term financial well-being."
The program is set to last for eight years, spanning from December 1, 2020 to July 1, 2028, and will cost applicants a total of $1,480 for new social equity licenses.
Prior to the approval, The House originally passed an earlier version of the bill in February this year, with the intention to address racial inequity within the cannabis industry.
Democratic Rep. Eric Pettigrew, the one who sponsored the bill, described the road towards the final bill as a long yet worthwhile struggle.
"I had a chance to meet with some proponents and opponents a little more … and really came to understand that this is beyond the issue of licenses," Pettigrew said. "This is potentially a different distribution of wealth as we move forward in this industry."
He, along with the help of stakeholders including Paula Sardinas of the Commission on African American Affairs drafted the proposal.
"We believe we need an LCB that is more reflective of the community it serves," she said. "It should also have a culture that mirrors the Department of Financial Institutions where education, compliance, and training are priorities along with enforcement," Sardinas commented.
In 2012, Washington became the first U.S. state to legalized recreational use of marijuana. However, eight years after, the state's cannabis industry is still struggling with diversity. In a report from the Washington State Commission on African American Affairs, less than 1% of the state's over 500 recreational cannabis licenses were owned by African Americans.
"Initiative 502 missed an opportunity to incorporate a focus on social equity," said Rick Garza, the director of the LCB, at the time the bill made its way through the legislature. "The history of cannabis prohibition shows abundant evidence there was disproportionate harm in communities of color, and that those harmful effects remain with us today."
4 Ways You Can Safely Celebrate 420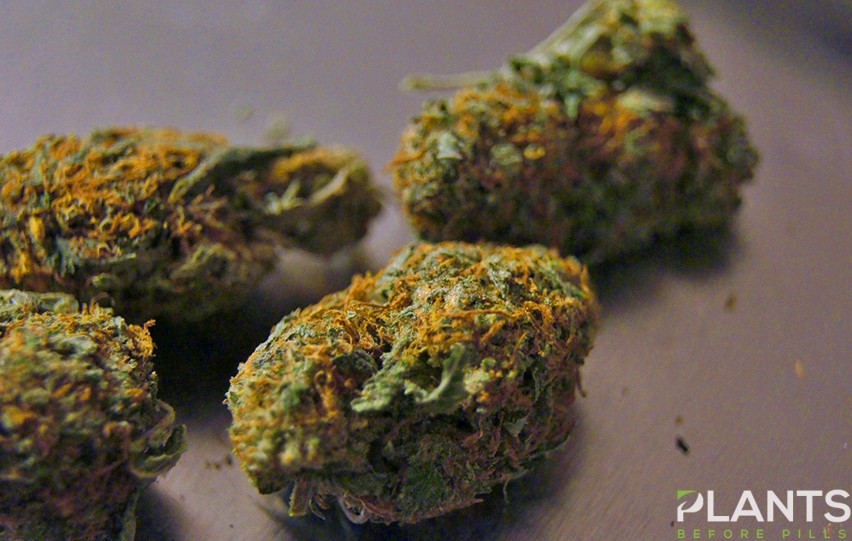 Now that the world is currently experiencing a pandemic, it might be difficult to see the silver lining of things. You may not even be aware that 420 happens in less than a month. Though numerous cannabis events and gatherings have been canceled left and right, that doesn't necessarily mean that you should forego celebrating this momentous time in history. After all, you can still safely uphold the sanctity and excitement that comes with this annual occasion – all from the comforts of your own home.
For those who still wish to celebrate 420, here's how you can enjoy the holiday without adding to the global spread of the novel coronavirus COVID-19 today. Check these out.
Acknowledge the Relevance of the Day and Cannabis Products
In the past, the use of marijuana has been highly regarded as taboo, even restricted by most countries and governments around the world. Because of this, the cannabis culture and movement that we know today owes its popularity and perseverance to the underground movement pioneered by enthusiasts and activities many years ago.
It dates back to the fascination of a group of high school kids from San Rafael High School in 1971. Using 420 as a code word for 4:20 p.m. to meet and partake marijuana, the group has since evolved to using the term for finding and doing more interesting – and let's face it, risque – things while under the influence of the drug.
Today, this date is dubbed as a national holiday that brings like-minded individuals from around the world to come together and to celebrate the importance of cannabis in their lives today.
Practice Social Distancing
With the widespread outbreak of COVID-19, many cities, states, and countries have implemented social distancing. Now, with this as a way of life, you might think that being with friends and fellow like-minded enthusiasts are impossible. If you're lucky enough to hold a small gathering with friends after the home quarantine period or even hang out via Zoom or other virtual sites, remember those who can't.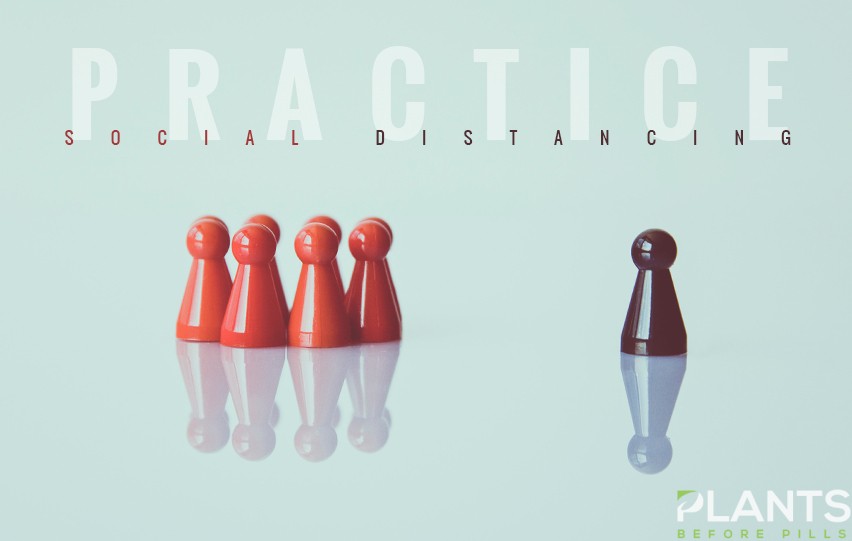 In a time when a pandemic has led people to shut their doors, take the time to think about the people who have yet to enjoy the liberties you have today. Until then, keep raising awareness about the advantages of using cannabis and the CBD oil benefits it can impart to users. At the same time, if you're spending time with good friends, don't forget to practice social distancing, especially when the world has yet to invent a vaccine that addresses coronavirus.
Stick to Your Own Cannabis Products and Devices
While cannabis culture normally calls for sharing cannabis products and tools, now may not necessarily be the best time to do so. Steering clear of sharing instruments can certainly prevent you from the further transmission of the disease. While you should and you may bring CBD oil edibles and other goodies for everyone to partake in, you might have to refrain from passing instruments and your CBD oil vape pen to keep yourself and the people around you safe from harm.
Stay Hydrated and Full with CBD Oil Edibles
Whether you're having a virtual gathering or meeting in person, the last thing you should miss out on is the abundance of CBD oil edibles and cannabis products. You can bake yourself some treats or even share with your guests, while of course being mindful of social distancing practices. You can even order some items from your nearby dispensary, after all, the industry is very much in thriving as cannabis is regarded as part of 'essential businesses.' Just don't go overboard and make sure pace yourself to avoid getting sick.
If you're one to celebrate this unofficial national holiday, take note of these tips to safely enjoy 420. These allow you to bring a sense of sunshine in these dark and trying times.
Home-based Solutions: 2 Ways to Create CBD Oil at Home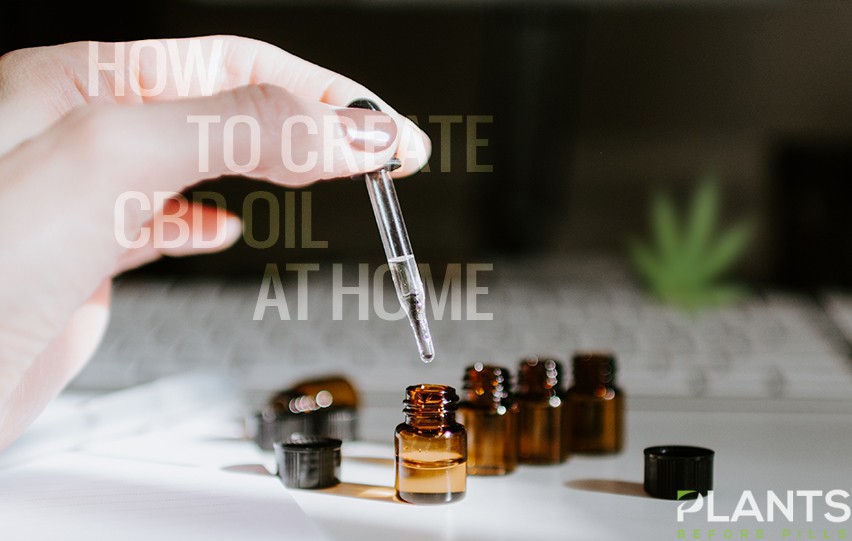 Sure, staying at home could be a bore for some, especially with all the fun possibilities the great outdoor promises. However, with the ongoing health crisis, you might find yourself with no other option but to stay within the comfort of your home and temporarily ditch the outside world.
Fortunately, with CBD, you may now find new ways to enjoy your time at home and skip the stress that comes with this pandemic. Promising a soothing effect that puts the body at ease, CBD is sure to make your stay a lot more rewarding.
To let you get the most out of this compound and enjoy your stay at home, we have prepared a brief guide that will let you create your own CBD oil right at the comfort of your home.
Interested to know how? Read on to learn more.
Can You Extract CBD at Home?
Believe it or not, creating your own CBD oil at home is not rocket science and can be learned easily. Sure, while you might have to experiment first to get a fuller grasp of the most effective techniques, extracting CBD at home requires very little effort and supplies.
Generally, the process can be done in two methods, namely the oil method and the alcohol method.
Here, we will discuss everything you need to know about each of them.
Oil Method
Considered to be one of the safest ways of extracting CBD, the oil method involves the use of oil, such as coconut and olive oil, as solvents to extract CBD from hemp plant material. Under the said method, you will need to prepare a high-quality cannabis plant, along with your selected carrier oil, an oven, a double boiler, a mason jar, a towel or cheesecloth, a herb grinder or knife, and a baking tray.
To start the process, you will need to put the raw cannabis into the decarboxylation process. To do so, you will need to condense the hemp flowers to a fine consistency using a herb grinder or a knife. Once you've reached your desired texture, put the ground flowers into the baking tray and heat it at approximately 110 °C or 220°F for 90 minutes.
Once the material achieved a light brown complexion, you may now proceed by mixing the ground-up cannabis with the carrier oil of your choice in the mason jar. After thorough mixing, saturate the cannabis with the oil. Once done, you can now start the boiling process by placing the mixture in the top section of the double boiler. Fill the bottom section with some water and leave the mixture to wait for 3 hours. Once done, you may now take the oil-cannabis mixture and put it in a container. Place the towel or cheesecloth over the opening and pour the mixture into another bowl. Extract as much oil as possible and seal the container to cool in a dry place.
Alcohol Method
If you're out of coconut or olive oil, you may still create your CBD oil at home using the other method, called the alcohol method. Similar to the previous technique discussed, this process requires very little effort and only a few tools.
To start, you will need to prepare a high-quality cannabis plant, food-safe grain alcohol, a bowl, a wooden spoon, a grinder, a piece of cheesecloth or a sieve, and a double boiler.
Similar to the oil method, the first step is to put raw cannabis into the decarboxylation process. Once it's done, you may now put the grinded materials into the bowl along with your chosen alcohol. Pour in enough alcohol to submerge the plant and stir for about 5 to 6 minutes.
Next, you will now need to separate the CBD-infused alcohol from the plant matter. To do so, put the cheesecloth or the sieve on the opening of the bowl and filter out the solvent. Be sure to repeatedly squeeze the mixture from the cloth to extract as much alcohol as possible.
From there, pour the extracted oil into a double boiler and heat it for about 30 minutes on a low flame. This will help make the alcohol evaporate from the solution. Once done, transfer the liquid into a jar and leave it in a cool, dry place.
Conclusion
Ready to make your very own CBD oil at home? Embrace the comfort and convenience of staying at your own place and enjoy the promises of cannabidiol today.
Which among the two methods would you like to follow?