When Pot Meets Joe: Benefits of Mixing CBD and Coffee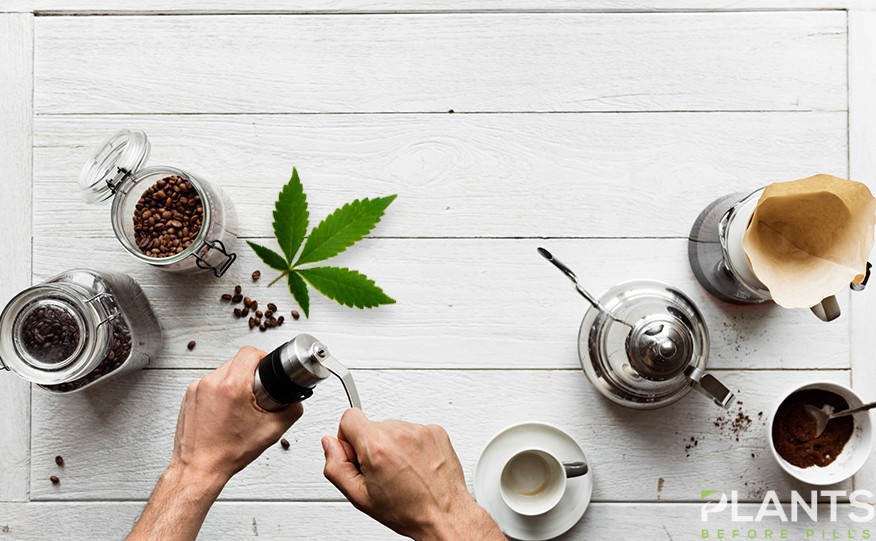 For many Americans, their breakfast is not complete without a cup of coffee. As the nation's third most consumed beverage, behind water and carbonated soft drinks, this drink has provided Americans a jolt of energy to start their day.
But while a cup of joe can stimulate your mind and body for another busy day, it can also provide health benefits. And recent studies have shown that these therapeutic properties can even be enhanced if they are combined with the hottest substance in the medical community today — medical cannabis.
Caffeine and Health
Coffee contains caffeine, a substance known primarily for its mind stimulating property. It has become the most widely consumed psychoactive compound. This is mainly because of its effects, such as sharpening one's focus and concentration. Caffeine helps improve other mental and physical activities like memory, mood, reaction times, energy levels, and overall mental function.
Apart from being the socially acceptable psychoactive drug, caffeine can also bring other science-backed benefits to your body such as:
Burns Fat – Caffeine can be found in nearly every commercial fat-burning supplement because of its efficacy in torching fat. According to multiple studies, caffeine can raise your metabolic rate by up to 11%. While other studies show the compound can step up fat burning by almost 10% in obese and 29% in lean people.
Prevents progress of Alzheimer's Disease and dementia – Several studies proved the coffee drinkers have almost 65% reduction in likelihood to suffer from cognitive decline, dementia or Alzheimer's disease.
Protects your Liver – Caffeine is one of the substances that is known to prevent the advancement of cirrhosis, wherein scar tissues replace a considerable portion of the liver.
Reduces the risk of certain cancers – Science has discovered that caffeine can protect the body against the development of liver cancer and colorectal cancer.
Promotes a healthy heart – There is some scientific proof that women who frequently drink coffee have a decreased risk of suffering heart disease while other studies found coffee drinkers have a 20% decreased likelihood of stroke.
Is a Potent Antioxidant – Studies show that many people source antioxidants from coffee than from fruits and vegetables, making the beverage one of the healthiest in the market.
CBD Oil and Coffee Combination
With the rise of CBD, manufacturers include this cannabis-derived substance in many food items and beverages. And because coffee is one of America's favorite drinks, the cannabis industry has started selling CBD-infused brands. Even big names like Starbucks are planning to serve cups of coffee with pot essence.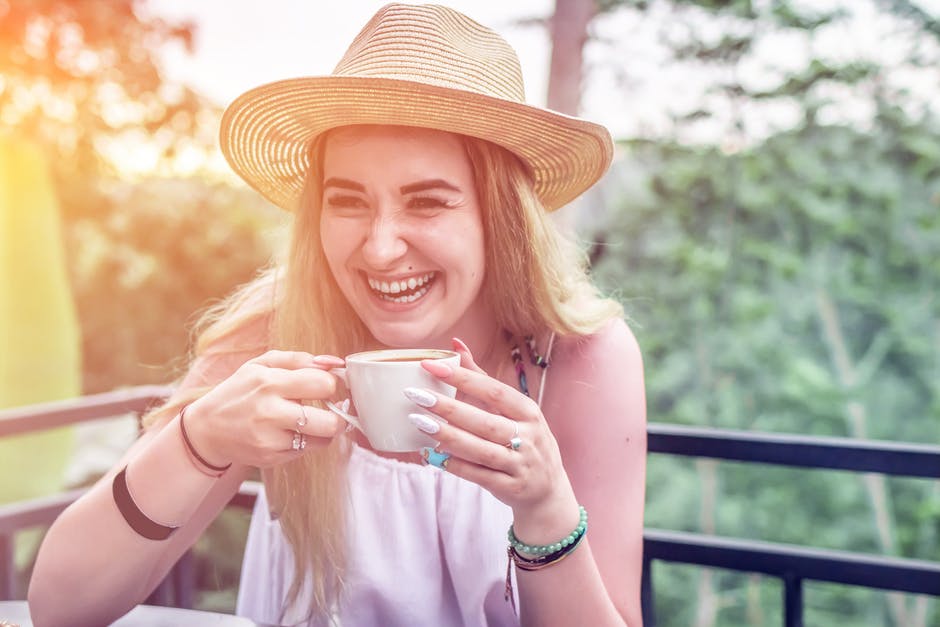 While this move can be appealing to both caffeine and cannabis lovers, many people are skeptical of the product's medicinal value. The contradicting stimulating property of the beverage and the relaxing effect of cannabidiol can only make the drink less useful. But even as science lacks findings on the therapeutic properties of the mixture of the two highly potent substances, we have some anecdotal evidence from drinkers.
CBD coffee drinkers commented that the drink gave them an alert and focused energy from the drink without the jitters. Jewel Zimmer, the founder of cannabis and CBD oil brand Juna, attested to this claim, saying that mixing CBD into her cup of joe lowers this side effect of caffeine.
The coffee and cannabis combination can also provide these benefits:
Boosts your energy while reducing anxiety – Both CBD hemp oil and caffeine has the power to stimulate the secretion of serotonin, the happy hormone.
Enhanced antioxidant properties – The combination of the two compounds means an increased level of antioxidants in your body. The more antioxidants rid of toxins in your body, the more your DNA and cells get protection from damage. They also contribute to cell regeneration and aging.
CBD coffee boosts brain health – Both caffeine and CBD oil can protect your nerve cells from degeneration.
Combining two highly beneficial substances can lead to a better product. But, still, you need the guidance of doctors, and cannabis experts make sure you are getting the right dosage.
Dry Skin and CBD Skincare Products: Winter Edition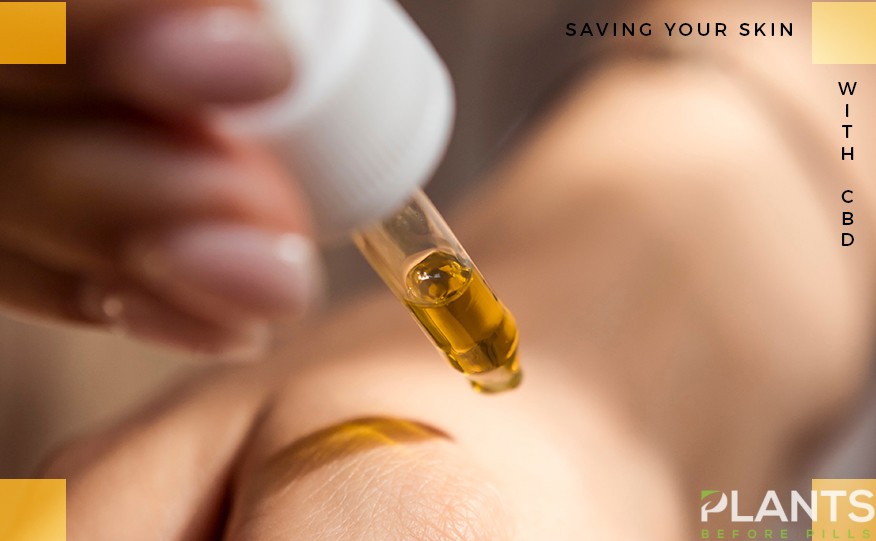 Now that the cold is starting to take over, you may have noticed that the weather is getting dryer and harsher as well. While most individuals enjoy winter and the snow that comes with it, there's nothing fun about getting flakes and dry patches on your skin. These are surefire signs that your face is dehydrated and your current routine does not go well with the cold weather.
Enter CBD beauty products. Infused with the goodness of cannabidiol, these goodies boost your skin's hydration levels, thereby improving your overall moisture level. While these are commonly used for treating pain, anxiety, stress, and other similar illnesses, these can also address a host of skin conditions, making it a great choice especially come wintertime.
Why Choose CBD
CBD oil products are made from natural and all-organic ingredients. Derived from hemp, cannabidiol can help soothe redness and inflammation. Thanks to its anti-bacterial properties, it can also ward off unwanted acne and prevent the formation of bad bacteria on the skin, one of the leading causes of pimples. Its gentle properties also make it best for those with sensitive skin.
Besides these benefits, CBD oil is beneficial towards keeping the largest organ of our body smooth, supple, and moisturized at all times. Because of its antioxidant properties, cannabidiol can effectively counter free radicals and instead, promote anti-aging. With its intensive moisture-boosting capacity, it can hydrate dry patches and prevent common concerns such as dry skin, wrinkles, fine lines, and overall tone dullness.
Winter Beauty Routine with CBD Oil Products
Winter is coming and you should definitely be prepared. After all, you don't want to be like the Night King whose skin and face spells dryness all over, right? Step up your game and add some cannabis-infused items to your everyday beauty routine to keep you looking your best.
Start with a clean slate.
Experts say it's actually best to use CBD products that fully stay and permeate the skin well. So, rather than washing the benefits of cannabidiol using a facial wash, industry experts say you should opt for serums and moisturizers infused with cannabis instead.
However, before putting these products on, make sure to start with a clean slate. Wash off all the grime using a hydrating cleanser that removes dirt while still leaving your face moisturized. If you have makeup or sunscreen on, don't forget to double cleanse using wipes or an oil cleansing balm. You may also opt for CBD facial near you.
Hydration is key.
Since the dry weather tends to suck up all the hydration from your face, repairing your moisture barrier is essential. To do this, slap on some serum to add an extra level of hydration.
One of the newest players on the market is the Saint Jane Luxury CBD Beauty Serum. Made from the whole hemp plant, the serum itself contains a whopping 500 milligram of full-spectrum of CBD. So while the bottle may seem small for its price, you'll only need a few drops to cover your whole face. Take a cue from Kaleigh Fasanella who suffers constant redness and dry patches with her rare condition.
Though a serum might be enough on regular days, wintertime is a whole new battlefield. Double up on hydration by using a moisturizer. The Kana Skincare Lavender CBD Sleeping Mask is a godsend since it already acts as a moisturizer and sleeping mask in one. Made with cannabis sativa seed extract, this is guaranteed to have you waking up radiant than ever before.
Don't forget the rest of your face.
While your cheeks and forehead may be your primary concerns, make sure to extend the rest of your routine to the rest of your face. This includes your eyes, lips, and even neck. Doing so ensures that the nutrients and beneficial properties of CBD skincare products are well distributed.
Slipping into a whole new season may be a difficult transition, especially when it comes to your skin and face. But with the help of these premium items, you can save your skin from total destruction.
A Winter to Remember: Fun Activities to Do with CBD This Cold Season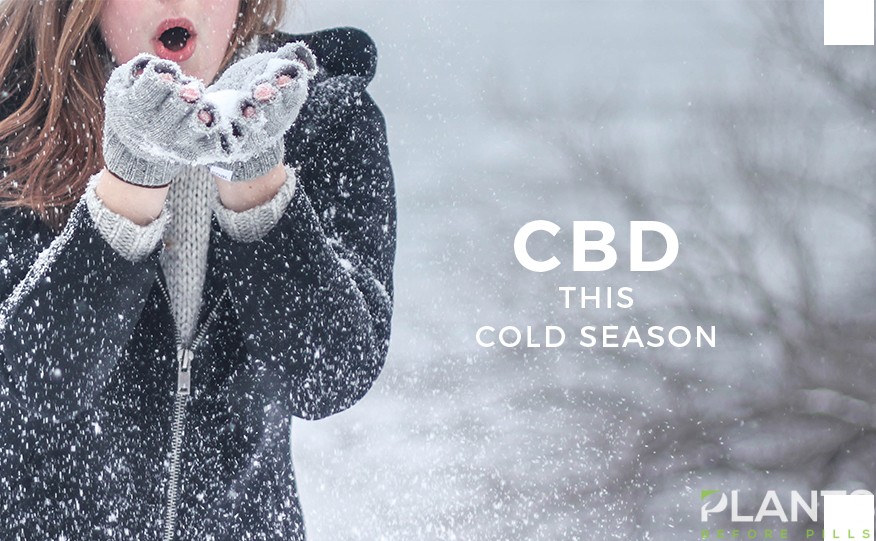 In need of some fun, thrilling activities to do during this cold season? Although it's easy to spend the days lying on the couch and fantasizing about warmer days, it's important not to let your winter become ultimately boring and plain uneventful.
Fortunately, with the presence of different CBD products in today's market, you are sure to never run out of good and fun things to do during this Christmas calendar despite the unsettling weather.
Whether you're planning to spend the rest of the season indoor or eyeing to enjoy the outdoor icy whiteness, there comes a lot of fun and thrilling activities to do ahead. To give you a fresh start, here are 5 of the best activities to do with CBD amid the cold season.
The Best Cold Season Activities to Do with CBD
Read a good book by the fireplace
What better way to feel cozy this winter other than spending your days by the fireplace? To make your stay even more worthwhile, it's best to grab the best book in your shelf and let yourself enter a different world while munching some of the best CBD edibles.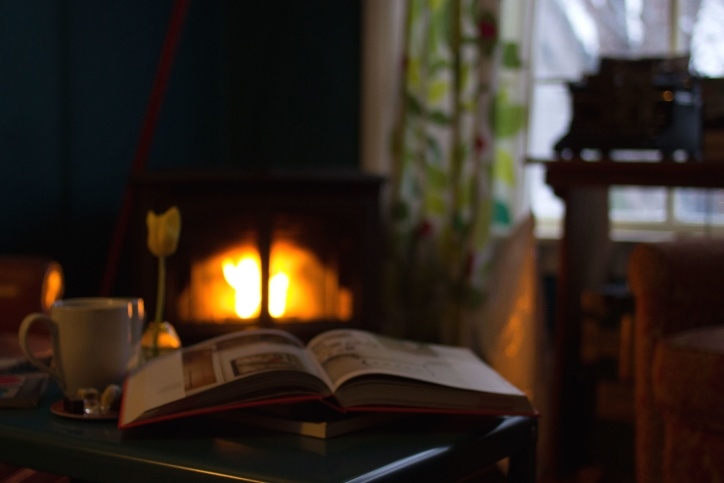 Whether you're on for some thrilling short stories or mind-bending novels, you can expect that you will never run out of good books to read. This way, while the rest of the world freezes up in cold white, you can spend the rest of your day meeting new characters and discovering new worlds that far exceeds your imagination.
To help you have a good start, checking out C.S. Lewis' The Lion, the Witch, and the Wardrobe, or Isabelle Allende's In the Midst of Winter might come as a good bet.
Go ice skating with a little help from CBD
Surely, your winter season could never be complete without spending some time skating at your local rink. For many, the feeling of ice skating comes out as something unparalleled. Not only does it let you embrace the outdoor landscape and glide rhythmically across the white field, but it also comes as a great workout during the season.
However, to let you get the most out of your skating time without the hassles of some sore muscles, it's best to try on CBD tinctures before hitting the ice and relieving some CBD topicals after you skate.
Make a homemade CBD recipe
If you're not on the mood to engage in some tiring outdoor activity, then hitting the kitchen might come out as a good alternative. Not only will this help you enjoy the warmth of the indoor setting, but it will also let you discover new recipes that are sure to leave you with a happy tongue and a full stomach.
Whether you're craving for some colorful gummies, strong-taste brownies, a plate of Greek salad dressing, or even some classic pesto, expect that you will never run out of ways to transform your favorite recipes into the best CBD-infused servings.
Have a bonfire with friends
Surely, there is no better time to bond with your closest friends other than the much-awaited holiday break in December. If you're the type of clique who prefers to spend their memories in the open space, then having a bonfire by the lake or simply in your patio will do the trick.
To add to the fun, make sure to prepare some classic snacks, a pile of cool CBD beverages, some groundsheets, a couple of cushions, and a collection of interesting stories to share with your favorite pals.
Have an indoor game night with your mates
Who says staying indoor couldn't be fun and lively? Whether you're on for some card games, board games, video games, or even drinking games, expect that you will never run out of fun and thrilling activities to do without the need to expose yourself in the chilling night of winter.
To make the competition even livelier, make sure to prepare some CBD edibles by the side table. This way, you and your mates will be able to keep your cool despite the heightening tension as the level progresses.
Conclusion
Are you ready to experience the best winter of your life? Although it may seem difficult to enjoy your vacation amid the dead of winter, there remains to be a lengthy list of fun and thrilling activities you can try and experience in this time of the year.
With the right activity, the best set of people, and the perfect CBD products, you are sure to have a lively and incredible winter to remember.
The Art of Gifting Cannabis During the Holidays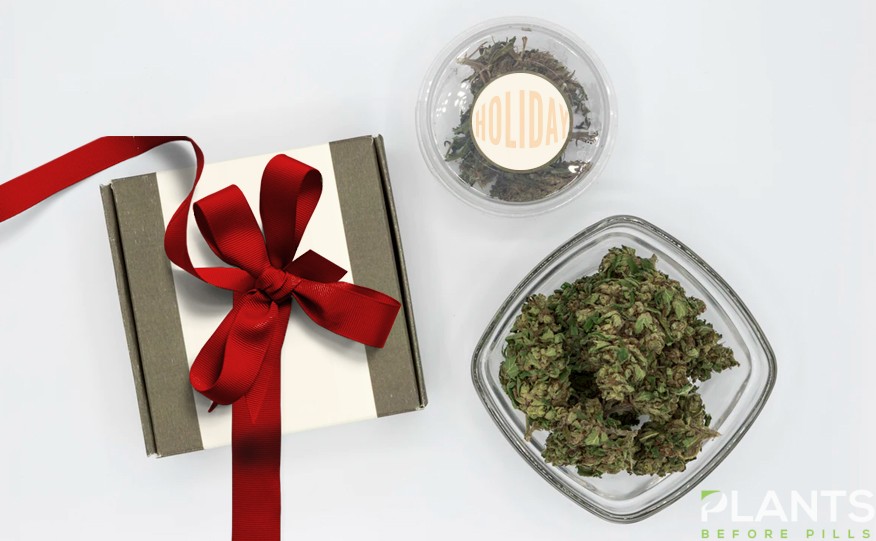 Christmas is just around the corner. And with the holidays coming in just a few more weeks, thinking of creative ways and presents may just be on the top of your list. For like-minded friends and family, cannabis products are certainly a godsend, especially to help your loved ones wind down during their much-needed break.
With the legalization and decriminalization of marijuana around us, it may be high time to revisit the laws in your state. If your state has approved the recreational use of this plant, you'll be happy to know that you can finally give some marijuana to your cannabis-loving friends. Since gift-giving and sharing have also been prevalent in marijuana culture, this might be the right time to bring back the drug's legal status just in time for the Yuletide celebrations.
Gifting Cannabis Products to Individuals
Giving cannabis products as presents comes with great weight and responsibility. Part of this comes from knowing the preferences of your recipients. After all, you won't necessarily give vaping products to someone who is not exactly into the scene, right?
At the same time, the 'burden' of gifting these items comes from informing recipients about their possible gift. Not only does this call their attention towards their present, but also allows them to prepare in time for receiving it. When children are exposed to these, it may pose dangers or risks which can harm their health. This is why gifting marijuana and other cannabis-infused products call for prior notice. This way, both givers and receivers are aware of the environment they are in, and by extension, aware of the parameters of their actions.
More importantly, taking the time to verify your recipient's legal age is of utmost importance. In states where the plant is legal, users must be aged 21 years old or older prior to consuming cannabis. Since you're gifting these plant-based products, the least you can do is assure receivers that they are getting high-quality goods from legal and regulated sources. To comply with the current state laws in place, ensure that you purchase goods from government-approved companies and licensed retailers or dispensaries.
Gifting Ideas Perfect for the Holidays
Once you have gotten these rules and regulations out of the way, it's time to find the perfect gift for your list. Below are some great ideas you can take inspiration from:
For the Purist – Cannabis Flowers
For the purist, the best gift will always be pure, unadulterated cannabis flowers. As a matter of fact, you might want to throw in some rolling paper or lighters to help complete their set.
For the Skincare Enthusiast – CBD Beauty Products
Nourishing, moisturizing, and glowing are the keywords you need to pay attention to if you want to give presents to cannabis enthusiasts who are also beauty lovers. There are tons of CBD-infused beauty items for sale today, so you're sure to find one that fits their fancy and your budget. These skin care products will help your loved ones feel and look their best as these are formulated with moisturizing and soothing properties.
For the Foodie – CBD Oil Edibles
You know what they say, the best way to a man's heart is through their tummy. If this saying is true for most of your foodie friends, you can easily purchase some CBD oil edibles available on the market, such as a cannabis-infused chocolate bar or gummies. You can even bake some good ol' fashioned pot brownies for that homemade touch.
It's understandable that you want to purchase some marijuana goodies for your friends, after all, this plant offers a wealth of benefits. However, before jumping in headfirst, you should definitely look into these basic etiquettes and guidelines of sorts. This way, you can have good, clean fun during the holidays.