Weed-Themed Shows and How These Change People's Perspectives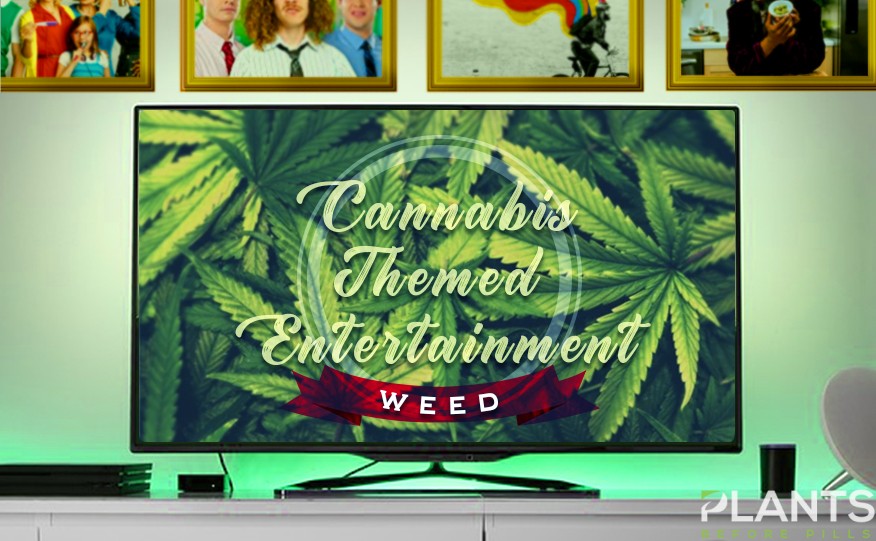 In the past, numerous television programs around the globe depicted stoners in a bad light. Apart from bumming around their apartments all day, these weed-loving individuals are most likely considered lazy. As a matter of fact, most shows and films on the big screen portray these stoner as people who love to snack every minute of every day.
Those who are not familiar with the herb have the tendency to believe these misconceptions. After all, people who are only watching from afar have no firsthand experience with weed or even CBD oil. Aside from using the CBD oil for pain management, these also provide immediate relief in other ways.
With the increasing drive towards legalization of weed in the United States as well as in other parts of the world, it cannot be denied that television played a big role in changing people's perception toward this herb. While there are still people who would gladly close their eyes to the wealth of benefits being brought on by this plant, there are more and more individuals who are discovering the capabilities of weed. Thanks to the magic of cinema and the pull of television, cannabis and CBD products are given more exposure than ever before.
Here's a closer look at the shows that successfully paved the way for more eye-opening programs.
Cannabis-Themed Entertainment
While not technically a television program, A New Normal makes use of big film stars and even more buzz-worthy directors to further its cause. MedMen, an LA-based cannabis company, invited Spike Jonze to direct its latest commercial campaign, with Grey's Anatomy star, Jesse Williams, in the main role.
The MedMen advertisement aims to show its target market the varying perceptions surrounding the use of cannabis, from the past to the present. To get a firmer grasp on the issues surrounding legalization of the plant, as well as getting another perspective on the use of hemp, make sure not to miss out on this commercial.
If you are into cooking cannabis-infused dishes and want to see contestants and judges getting baked on a show, Cooking on High might be the right one for you.
With so many questions surrounding the legality of this television program, watching this for yourself might satisfy the fire of curiosity in you. To answer the question that's on your mind, yes, Cooking on High is legal since its filmed and produced in a state where the plant is legalized as well.
This program provides various challenges for chefs. Aside from watching chefs infused various food types and edibles, there are food experts and marijuana specialists who educate chefs and viewers about what they are cooking with. If you want reality TV that's a tad different from other cooking programs, this is the one for you.
Workaholics is probably one of the first programs on the small screen that predominantly feature the use of weed. As a matter of fact, it seems that key characters in the series tend to use cannabis on an everyday basis. It follows the journey of the characters settling into adulthood and towards their corporate life, yet still maintaining habits and activities that greatly remind them of their college days.
If you want a nostalgic walk in the park, make sure not to miss out on this series. More than following the characters daily lives, let this show provide you with a sense of rawness and comedy you certainly need.
If you want something new each episode, you're in for a treat when watching High Maintenance. This follows the adventures of The Guy, a dealer who personally delivers his goods to customers. Through these episodes, you will get a glimpse of the daily lives and routines of people availing cannabis. Weaved with masterful storytelling and exciting approaches to each episode, you will surely be hooked.
Cannabis Living: How to Live Like the Characters on the Show
With the legalization of cannabis very much underway in select states in the country, living like your favorite series characters certainly isn't far from the picture. In fact, you can do so right in your very home!
Apart from the usual bong nights with your friends, why not spice up your get-togethers with something more creative? Cooking a meal that's infused with CBD hemp oil, using CBD oil vape, and even using beauty products can do a world of wonders. If you are itching to see what it's like to live in these characters' shoes, below are some ways you can try:
To live like a chef, you have got to try your hand at cooking. And not just any kind of cooking for that matter. During this cookoff with your friends and loved ones, why not live it up like Cooking on High? Here, you can ask participants to share their favorite dish and infuse it with some drops of cannabidiol oil.
Steaks with a CBD oil-infused chimichurri sauce on the side works well for huge gatherings. Your guests might also like servings of lasagne and even sweet endings such as brownies and gummies. During your cookoff, take this time to invite those of legal age to participate. Who knows, they might just come up with exciting creations everyone will love!
Try a Variety of Cannabis Strains and Products
Tired of the usual herbs you've been smoking? You may want to eat your goods instead. You can easily make edibles infused with cannabidiol or even buy some off the internet.
If you want something totally novel, why not get your hands on new cannabis strains and varieties available on the market? If you don't know, Netflix has co-created marijuana strains that are based on some of their most successful shows. These include hybrids named Poussey Riot from Orange is the new Black, Banana Stand Kush from Arrested Development, and Baka Bile from the Santa Clarita Diet.
According to The Guardian, shows that provide humor and comedy tend to use indica strains, while Netflix programs that feature a dramatic side tend to use sativa strains.
Want to have a spa date without the outrageous fees? You can do so right in your own home with the use of hemp-based products. There are tons of cleansers, exfoliators, and even serums that can help you look and feel your best.
Should you want to go the DIY route instead, you can simply get a few drops of hemp oil CBD and mix these with your choice of serum. Or, if you would rather do without the mixing and all the fuss on your blissful weekend retreat, you can just slather one oil on top of the other. Just make sure that the oil has been absorbed prior to putting another layer on your skin.
After your mini spa retreat, you will definitely come out glowing and hydrated than ever before. As these products contain anti-inflammatory properties, you will have the chance to soothe your skin and treat it with the luxury it deserves. If you want to go the extra mile, CBD oil for anxiety and CBD oil for pain management are just some of the items you can add in your arsenal.
Incorporate Hemp Use in Your Daily Life
Your hemp use does not have to stop with a cookoff or having a spa date at home. Not only can you use these cannabis products on a daily basis, but you can also incorporate these into your daily routine.
For one, simply cleansing and washing your face with a hemp-based cleanser such as Krave Beauty can already do a lot for your skin. If you don't have the time to prepare cannabis-infused dishes on the daily, just a few drops of your handy CBD extract will do the trick.
How These Shows Provide Another Perspective
All of these programs demonstrate the importance of cannabis in everyday life. Besides battling anxiety and dealing with the external and internal pressures that people experience, this plant also provides pain relief in more ways than one. By presenting weed into scenes and storylines as casually as food and alcohol, these television programs are seeking to alter the perception of viewers. Rather than portraying these as harmful substances that are only fit for bums and lazy individuals, the use of pot has now been shown as a normal part of life.
Sure, there are still stoners who tend to bumble and snack every so often, there are more refreshing and true-to-life depictions and characters that people nowadays can greatly identify with. From working-class individuals, upper-middle class, socialites to professional chefs, it cannot be denied that there is a wide range of people from varying types of backgrounds who are into using cannabis.
Give yourself a break and put these television shows on queue. In no time, you'll find yourself seeing their perspectives and how pot plays a central role in their lives. Who knows, you might find out that your story resonates well with the characters you see on screen.
Washington State U and BRC Team Up for Medical Marijuana Research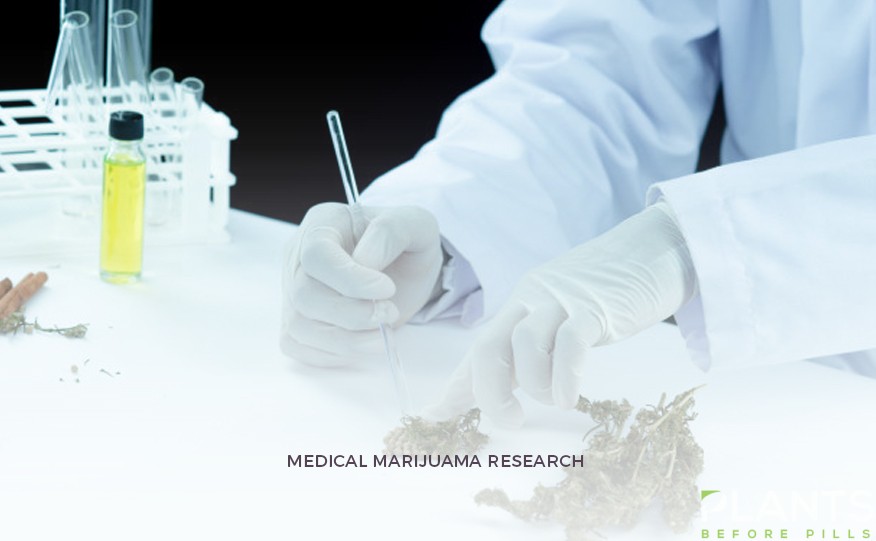 Washington State University, one of the oldest land-grant universities in the American West, announced Wednesday, Nov 6, it will be partnering with DEA-registered pharmaceutical company Biopharmaceutical Research Company (BRC) to further study medical marijuana and its effects.
In a press release, the public research university said it had agreed to launch an innovative new partnership with BRC to "to evaluate cannabis and accelerate the pace of cannabis research."
As part of the arrangement, WSU researchers will use BRC analytical services and expertise to explore the health effects of cannabis on physical and mental health, along with the impact of cannabis-related policies on the health and safety of the public.
"We know less about the health benefits and risks of cannabis than almost any other drug. Currently, cannabis researchers must jump over extensive barriers to obtain cannabis they need to conduct human and animal research on the effects on health," said Dr. Michael McDonell, chair of WSU's Collaborative for Cannabis Policy, Research and Outreach (CCPRO). "Our partnership with BRC allows us to begin to work together to problem-solve innovatively through federally compliant strategies to obtain cannabis for research purposes."
Source of Marijuana Research Data
For over half a century, there is only one federally-approved source from which researchers are allowed to obtain marijuana for clinical research – the University of Mississippi farm, which is run by the National Institute on Drug Abuse.
This long-occurring monopoly has put researchers hand-tied and slowed the advancement of cannabis studies for years. It is not only until August 2019 that the federal government announced plans to change this and increase the number of producers who can grow marijuana for scientific research.
Although neither WSU nor BRC is currently allowed to cultivate cannabis, the collaboration is expected to help address the need for easy access to high-quality cannabis for research purposes.
"Partnering with a research institution of Washington State University's caliber ensures that we are working with premier investigators to uncover the promise of these products and, also, that we are meeting our responsibilities, as far as public safety risks are concerned," commented BRC CEO George Hodgin. "We know these products have shown a great deal of promise in aiding patients suffering from a variety of health conditions, including PTSD and chronic pain, yet federally-compliant research in the United States is sorely lacking."
Working as a pharmaceutical company that is federally compliant and registered with the Drug Enforcement Administration (DEA), BRC's mission is to address the needs of America's scientific community for diverse types of research quality and CFR-compliant cannabis.
In 2016, it has filed for a cultivation permit, which, if granted, would allow the company to produce its own cannabis and cannabis-derived products for federally approved research.
Here's What to Expect at a Cannabis-Themed Wedding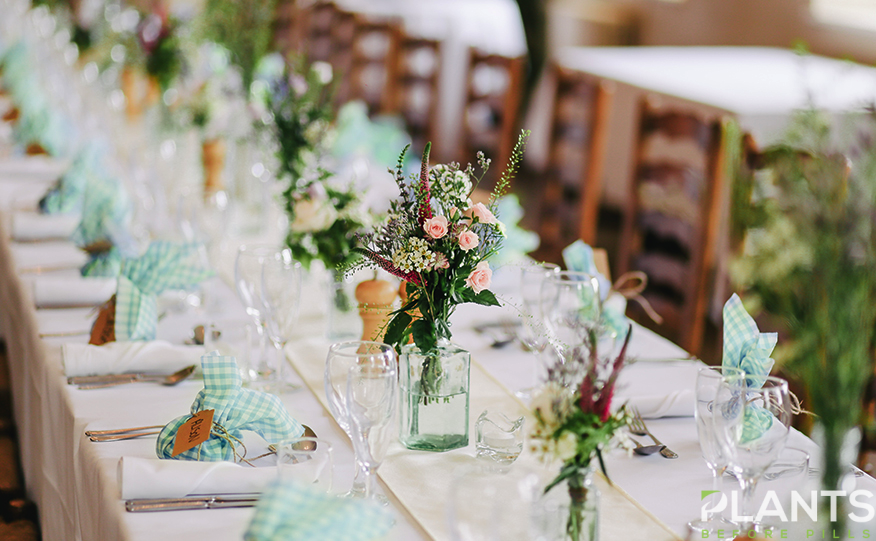 The legalization of marijuana in many parts of the world including Canada and some states in the US gives many people the opportunity to incorporate the plant into many aspects of their lives. As a matter of fact, many individuals include cannabis in celebrations of important days such as Christmas, birthdays and even the observation of the Lent Season.
Last October 27, 2019, the Toronto Cannabis Wedding Expo was held and through this, we had a chance to glimpse of what a wedding of this kind will look like. Whether you are a bride or groom to be or simply a guest of one, below are some things that were observed from this unique wedding.
Cannabis-Themed Wedding- What to Expect
Gift Bags Full of Cannabis Products
Weddings would never be complete without a basket of goodie bags to give away. With numerous CBD products on the market, it's not at all difficult to streamline your gift items to the people who'll be attending your ceremony and reception. From beauty items to CBD oil edibles, there are now tons of options you can choose from.
You can even customize giveaways depending on the personality and preferences of your recipient. Friends who are bookworms can receive cannabis-related books, while those who love music can get marijuana-inspired records. This way, you can make sure they know that their presence and support on your day is well-appreciated.
Cannabis-Themed Reception
Not everyone will be open to having marijuana in their respective venues. Although your state or region might uphold the legalization laws in place, not every venue will be as welcoming. Since regulations and restrictions on this plant are still being navigated, it might be best to choose a privately-owned venue. Better yet, get recommendations from your local dispensary. They might have partners who have contacts who can offer you a venue you might like.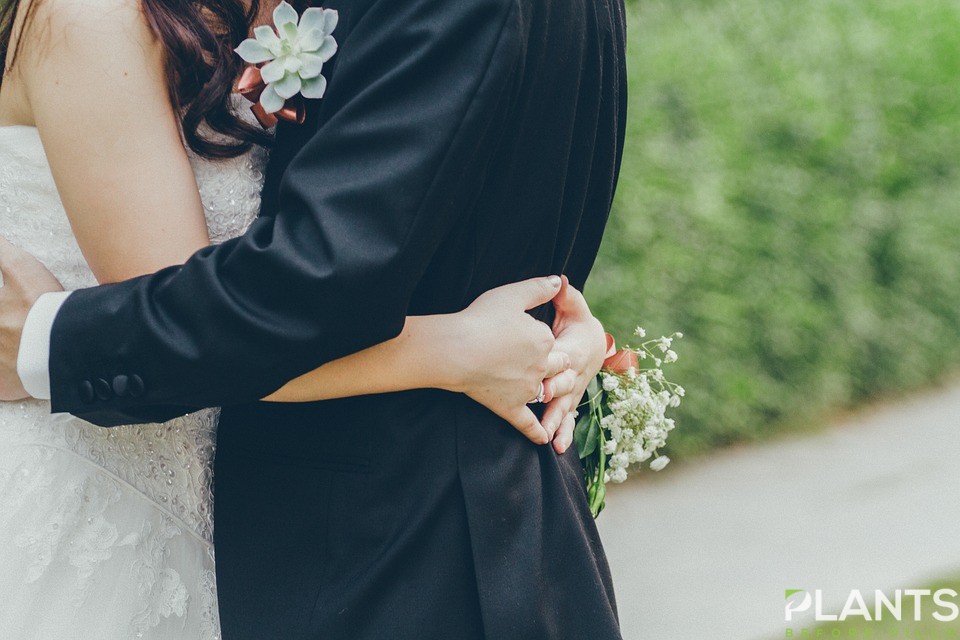 With a cannabis-friendly venue, you can expect your reception site to decorated with cannabis-related décor. From earth-toned furnishings to ornamental plants to uphold the natural characteristic of marijuana, the reception will definitely be referring to the plant.
While weddings typically have an open bar until the wee hours of the morning, a cannabis-themed wedding entails having a full-blown budbar or a mini dispensary of sorts. Since these substances have intoxicating side effects, you may be asked to choose between serving alcohol and this plant.
Compared to alcohol, CBD products and cannabis-infused goodies may be seen as the better choice. Not only do these provide a laid-back and relaxing sensation, but these also provide a more communal experience which like-minded individuals can share with one another.
Before you set up your bar, it is important to keep in mind that THC and alcohol don't mix well. Because of this, you might need to choose between marijuana or alcohol, or you can opt for a CBD reception complete with alcohol.
A Whole Lot of Fun
Apart from medical use, marijuana is also used for recreational purposes. Elevated towards a more sophisticated setting, like-minded individuals will surely have the time of their lives during this special day. Keep the celebrations going by sharing with other guests and by trying the different strains, that is, under the watchful eye and guidance of the event's budtender.
Conclusion
Now that you know what you can expect from a wedding of this kind, you are surely excited about attending the ceremony of your plant enthusiast friends. Better yet, why not go ahead and plan your dream wedding by incorporating marijuana into the mix? This way you are sure that you, your partner and your friends will be able to celebrate the occasion complete with the goodness of this plant.
Edmonton Councillor Wants to Clarify Laws Re Cannabis Lounges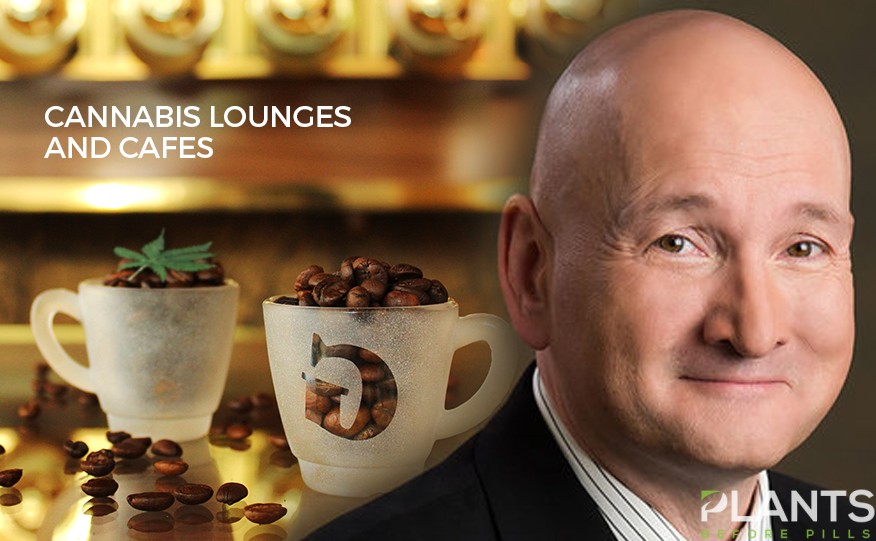 In light of the recent legalization of cannabis edibles in Canada last month, Councillor Mike Nickel pointed out a blind spot in Edmonton's cannabis laws. According to the Ward 11 councillor, the lack of provisions referring to cannabis cafes and lounges in the bylaws and regulations can pose problems in the future.
With the passage of Cannabis 2.0 in Canada, derivatives such as edibles, vapes and topicals became legal across the country. Now that edibles are legitimate products, the councillor emphasized the need to ensure that these are consumed safely and responsibly. The legalization of such items also enables Canada and its cities to grow businesses related to these products.
Cannabis Lounges and Cafes – What Needs to be done
In a statement from Nickel cited by Edmonton Journal, he said that "there is a business model on the edible side that needs to be actualized." Because of this, there is a need to "create the licensing environment for that to happen."
In line with this, he remarked that cafes and lounges will inevitably pop up in the country, just as they did in some parts of the United States. However, Nickel observed that "no other place in the country right now has enabled in their bylaws the concept of a cannabis lounge."
The establishment of the first dispensaries in the country last year created zoning problems. One prominent issue regarding is location, just as what happened to Fire and Flower's application for a site. The application was denied as it was "a few inches too close to a school."
Because of such issues in the past, Nickel found it important to clarify legislations about how to create lounges, how to encourage such businesses and how to zone them. In addition, the councillor also said that further illumination are required as to where and how edibles should be consumed.
Meanwhile, marijuana cafes and lounges were not allowed in Alberta during the legalization in 2018. However, the report clarified that the government has the authority to give out licenses for these at a later date.
With the councillor's proposal, he hopes to place the matter on the radars of federal and provincial legislators for safety purposes and economic opportunity.
Cannabis 2.0 is projected to bring the country's industry to a total of $3.7 billion by the end of 2020.