Quebec Plans to Ban Cannabis Brownies, Other Products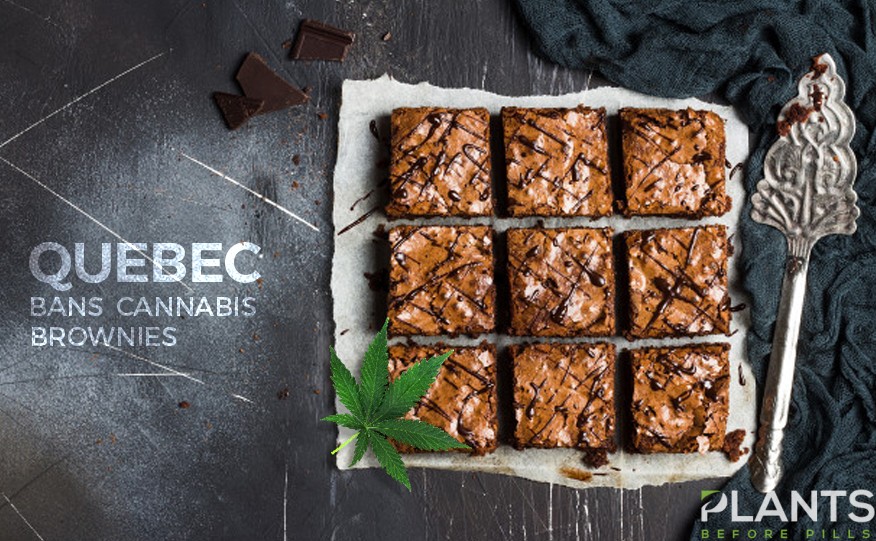 The local government of Quebec revealed its intention to prohibit selling cannabis edibles including brownies, candies, and chocolate. The Canadian province also seeks to ban topical products such as creams, ointments, and balms.
According to a Quebec official, the current provisions of the law legalizing edibles in Canada are "insufficient for Quebec to meet its public safety goals."
In a statement, Quebec official Lionel Carmant said that the prohibition seeks to minimize the risk of children consuming cannabis products. It is also expected to minimize the general consumption of marijuana-infused items.
To help achieve its goals, the Coalition Avenir Quebec (CAQ) government released a draft of regulations. One of the specifications of the draft said that the Société Québécoise du Cannabis is not allowed to sell "sweets, confectionery, dessert, chocolate or any other product attractive to minors."
Marijuana items should also have THC levels not greater than 5 milligrams per distinguishable portion. For an entire package, notwithstanding the number of distinguishable portions in the package, the THC level should not be greater than 10 milligrams.
The draft also states that drinkables should not have more than 5 milligrams of THC per package. No additives and substances to enhance flavor, color and smell are allowed.
For non-edibles, the THC content should not be greater than 30%.
The impending legalization of edibles
After Canada legalized recreational and medical cannabis in October 2018, the country is slated to make the sale of edibles legal nationwide in December. Bloomberg said that this comes as the next phase in the cannabis legalization laws implemented in the country. Products included in this new phase include cannabis edibles, drinkables, topicals, and vape devices.
Before the products hit Canadian dispensary shelves, the items must pass regulatory standards. This includes restrictions when it comes to THC content for edibles, drinkables, vape pens, and topicals.
For food and drink products, a maximum of 10 milligrams of THC per package is allowed. On the other hand, 1,000 milligrams per package is allowed for vape cartridges and topicals.
Dispensaries and manufacturers are also banned from offering products that "can reasonably be considered appealing to a young person." A representative of Health Canada said that gummy bears are likely to be included in the list of prohibited products.
According to the CAQ, the proposed regulations seek to reduce cannabis' long-term effects on young individuals' mental health.
Nantucket Opens Its First Ever Dispensary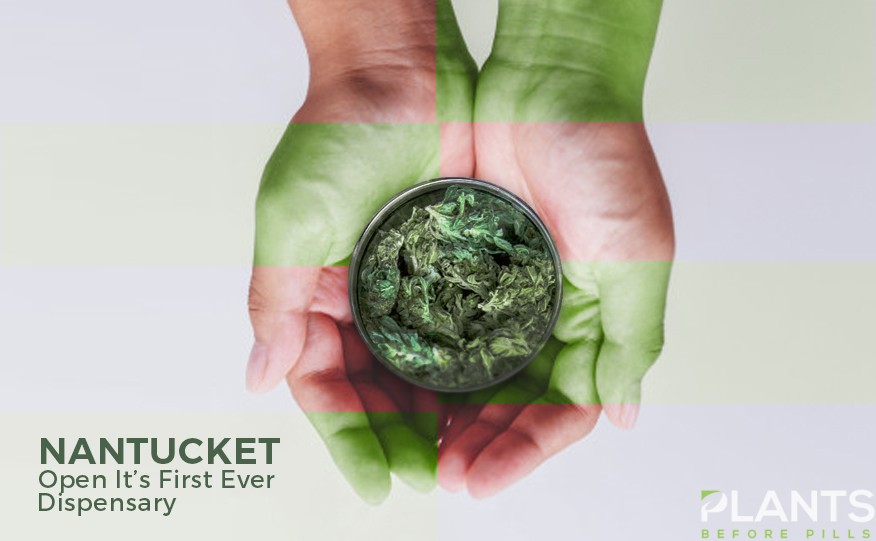 Nantucket recently opened its first-ever marijuana dispensary last Sunday, August 11, 2019. The marijuana shop opened its doors to the public, however, the shop only accommodated customers on an appointment-only basis.
The first marijuana shop is called The Green Lady Dispensary. The company is a family-owned business which focuses on growing, manufacturing, and selling its own marijuana products. It reportedly received its commence operations notice last Wednesday, August 7, 2019. After three calendar days of receiving the said notice, the business can now open.
While the shop already remains fully functional, The Green Lady Dispensary requires customers to make appointments prior to coming in. However, this appointment-only system will only be required through Labor Day.  The agreement was made between the firm and the town of Nantucket.
Numerous Challenges
While the state of Massachusetts has already voted in favor of cannabis legalization, The Green Lady Dispensary still encountered a variety of challenges prior to opening up shop in the town. According to WBUR, its current location made it difficult to get supplies of cannabis as "it remains illegal to transport marijuana through federal waters, or to fly it there." This means that under federal law, consumers and the company alike cannot bring their stocks from one location to another
In addition, the location of the business on the island makes it difficult for consumers to get legal cannabis stocks within the area.
In light of these difficulties, the company has obtained permission from authorities and regulators coming from the island to manufacture and cultivate their own marijuana. Instead of the products being tested and regulated at a licensed independent laboratory, regulators allowed the company to conduct on-site laboratory testing, says WBUR.
Welcome Addition
Despite these obstacles, the marijuana dispensary is happy to open the store on the island. In an interview with The Boston Globe, co-founder of The Green Lady Dispensary Nicole Campbell said that "the island is teeming with excitement. There's so much positive support on the island."
Even C. Elizabeth Gibson, the town manager of Nantucket, said that they are "looking forward to having them open on the island."
While Campbell acknowledges the pressure that comes with opening the first shop in Nantucket, it will allow the business and the family involved to "build a unique product line from its 2,800 square-foot indoor cultivation facility on the island," reports The Boston Globe. Some of the small offerings the firm intends to make public include marijuana strains that exist only in the area.
DC Opens Marijuana Dispensaries to Out-of-State Patients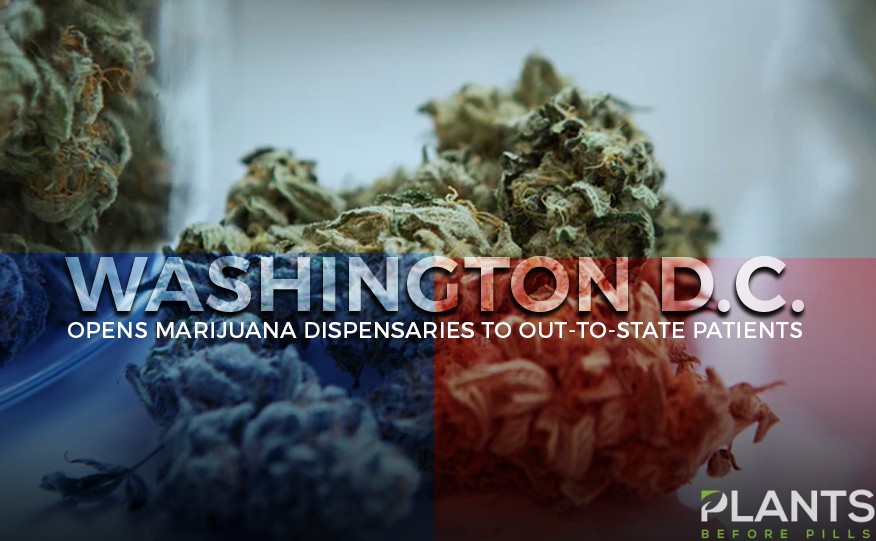 On Thursday, August 8, Mayor Muriel Bowser of Washington, DC announced that they will now accept medical marijuana cards from patients coming from any of the states in the U.S. with equivalent medical marijuana programs.
The new program will allow patients to purchase up to four ounces of medical marijuana each month. Patients from other states will only need to show their state-issued medical marijuana card to buy their medicines at any D.C. dispensary.
"This emergency rule making is patient-centric," said Mayor Bowser in a statement. "It ensures medical marijuana patients from other states can obtain their needed medicine. It will also promote public safety by allowing visitors to obtain their medicine at one of the District's six — soon to be seven — authorized marijuana dispensaries rather than forcing them to go without or patronizing the illegal market."
The new policy will now expand the list of reciprocal acceptance from 19 to 27 states. The new additions include Alaska, Arizona, Arkansas, California, Nevada, New Mexico, New York, and Vermont. The District is also currently reviewing four other states to include in the list, namely Louisiana, Minnesota, Oklahoma, and West Virginia.
DC's Medical Marijuana Reciprocity Amendment
First introduced in 2016, the Medical Marijuana Reciprocity Amendment includes a reciprocity arrangement that allows medical marijuana users to use their out-of-state registration cards to purchase medical cannabis in the District. The amendment took effect in April of 2018 and approved 19 states as part of its list of reciprocal acceptance. Under the said policy, patients enrolled in a medical marijuana program from other jurisdictions can access medical marijuana in the District of Columbia.
A year later, Mayor Bowser proposed the Safe Cannabis Sales Act of 2019, which allows the sale of recreational cannabis in Washington, D.C. with a 17 percent tax. It requires cannabis-focused businesses to meet a threshold of 60% ownership by D.C. residents, and 60% DC-native employees.
"We want to be able to regulate, we want to be able to make sure we are collecting our fair share in taxes, we want to invest those taxes in ways that affect communities that have been disproportionately affected, and we want to train and hire DC residents," she said at the time. The bill is currently under DC Council review.
The latest emergency rule making is regarded by many to have opened an avenue for non-resident patients to access medication when visiting the nation's capital.
Luxembourg to Become the First EU Country to Legalize Cannabis Production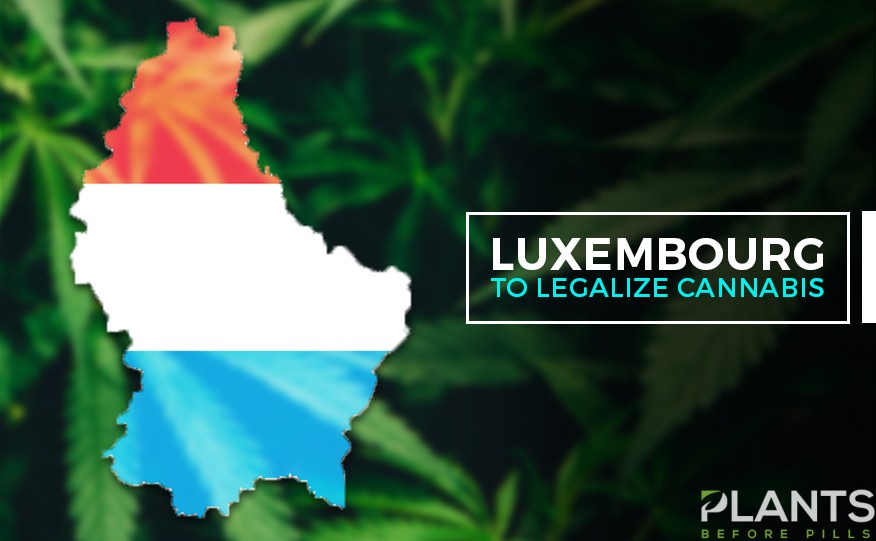 Luxembourg, a small European country situated between Belgium, France, and Germany, is set to become the first European country to legalize the production and consumption of cannabis.
According to reports, Luxembourg Health Minister Etienne Schneider has called on its EU neighbors to relax their drug laws, especially concerning cannabis. The Health Minister also confirmed the country's plans to lead the European Union by becoming the first EU country to legalize cannabis production and consumption.
"This drug policy we had over the last 50 years did not work," Schneider told Politico. "Forbidding everything made it just more interesting to young people … I'm hoping all of us will get a more open-minded attitude toward drugs."
In summer of 2018, Luxembourg lawmakers have unanimously supported a bill to legalize the medical use of cannabis. A few months later, political readers have announced plans to legalize the production, sale, and consumption of cannabis for recreational purposes.
"The social pressure will be so high that if you have legalization in one of the EU member states, soon that will be discussed seriously in the other ones," quoted Politico from Malte Goetz, a German lawyer specializing in the medical marijuana market.
Under the said proposal, Luxembourg citizens over the age of 18 will be allowed to buy cannabis for recreational use within two years. Since the country have already decriminalized recreation cannabis, people ages 17 and below won't face criminal charges for possessing five grams or less of the drug.
However, the new legislation also intends to include strict regulations on the sale of cannabis by implementing an upper limit for THC content. People who are to sell the drug outside the legal context are also expected to face "even harsher penalties," Luxembourg Times reported.
In an interview with Politico, Schneider admitted regulating the market and keeping the borders open could pose a challenge, especially with the possibility of drug tourism. With this, Schneider envisions to include a ban on non-residents buying cannabis. The Health minister also called on other countries to follow their steps and legalize the drug.
"Our drug policies were not very successful," he said. "I'm hoping all of us will get a more open-minded attitude toward drugs."
If everything goes according to plan, Luxembourg will become the first EU nation and the third in the world to had legalized cannabis, following Canada and Uruguay.
The new legislation is expected to be revealed in more detail soon.