Quebec Plans to Ban Cannabis Brownies, Other Products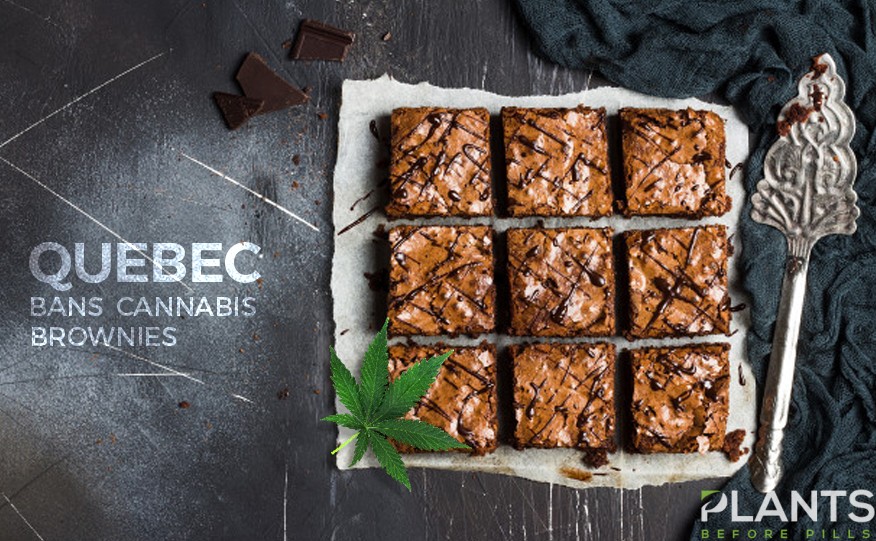 The local government of Quebec revealed its intention to prohibit selling cannabis edibles including brownies, candies, and chocolate. The Canadian province also seeks to ban topical products such as creams, ointments, and balms.
According to a Quebec official, the current provisions of the law legalizing edibles in Canada are "insufficient for Quebec to meet its public safety goals."
In a statement, Quebec official Lionel Carmant said that the prohibition seeks to minimize the risk of children consuming cannabis products. It is also expected to minimize the general consumption of marijuana-infused items.
To help achieve its goals, the Coalition Avenir Quebec (CAQ) government released a draft of regulations. One of the specifications of the draft said that the Société Québécoise du Cannabis is not allowed to sell "sweets, confectionery, dessert, chocolate or any other product attractive to minors."
Marijuana items should also have THC levels not greater than 5 milligrams per distinguishable portion. For an entire package, notwithstanding the number of distinguishable portions in the package, the THC level should not be greater than 10 milligrams.
The draft also states that drinkables should not have more than 5 milligrams of THC per package. No additives and substances to enhance flavor, color and smell are allowed.
For non-edibles, the THC content should not be greater than 30%.
The impending legalization of edibles
After Canada legalized recreational and medical cannabis in October 2018, the country is slated to make the sale of edibles legal nationwide in December. Bloomberg said that this comes as the next phase in the cannabis legalization laws implemented in the country. Products included in this new phase include cannabis edibles, drinkables, topicals, and vape devices.
Before the products hit Canadian dispensary shelves, the items must pass regulatory standards. This includes restrictions when it comes to THC content for edibles, drinkables, vape pens, and topicals.
For food and drink products, a maximum of 10 milligrams of THC per package is allowed. On the other hand, 1,000 milligrams per package is allowed for vape cartridges and topicals.
Dispensaries and manufacturers are also banned from offering products that "can reasonably be considered appealing to a young person." A representative of Health Canada said that gummy bears are likely to be included in the list of prohibited products.
According to the CAQ, the proposed regulations seek to reduce cannabis' long-term effects on young individuals' mental health.
Marijuana Breath Analyzers to Make Possible Appearance by 2020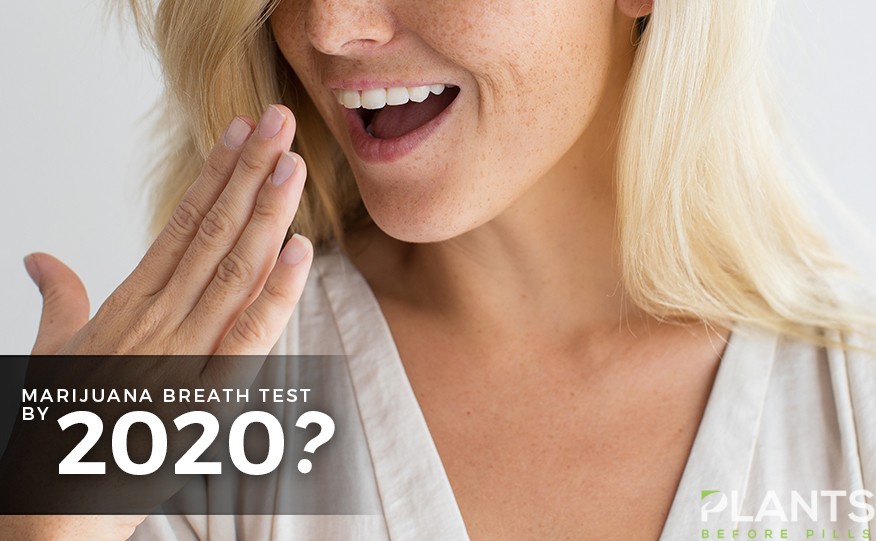 Marijuana breath tests are slated to come out in the latter part of 2020. According to news sites, these roadside breath analyzer tests will determine if drivers have smoked marijuana within the past three hours.
Numerous firms are taking strides towards providing products for this endeavor. Some companies involved in this industry include Hound Labs from Oklahoma and SannTek from Canada.
Hound Labs will be creating a dual breath analyzer that can determine the presence of both alcohol and cannabis.
Mike Lynn, a co-founder of Hounds Labs, reveals that their company currently rolls out tests to gauge whether an individual has used marijuana within a three-hour time frame. In a statement to the Sacramento Bee, Lynn states they "had to completely create the device. It's like looking for [a certain] 25 grains of sand on a beach a mile long." Creating the devices necessary for immediate detection posed problems for Hound Labs, saying the tetrahydrocannabinol (THC) compounds are significantly lower compared to alcohol, making it difficult for the substance to be easily identified.
The same technology is currently being employed by SannTek nanotechnology engineer Noah Debrincat.
Hound Labs worked closely with the University of California at San Francisco for further research, with input and assistance coming from Dr. Kara Lynch, a pathologist whose expertise lies in looking for sample cannabis molecules.
Both companies have reportedly used their creations to test whether employees are complying with the current workplace rules and regulations.
Reason for Using Marijuana Breath Analyzers
The creation of these devices comes as more and more individuals in different states gain access to medical and recreational marijuana. In a study conducted by the AAA Foundation for Traffic Safety, approximately 15 million Americans drove even under the influence of cannabis, notes Newsweek. Studies from the Hound Foundation, the research arm of Hound Labs, say with the drug five times more powerful compared to the past 50 years, individuals who smoked these are more likely to get into a car accident.
Despite making great leaps in the field of technology, it appears that police and other similar agencies are reluctant to use devices, especially when there's a huge financial undertaking at stake. Dino Lawson, Madera Police Chief, said "I think it's interesting technology, but we don't want to be the first to jump on it." However, Janelle Dunham, the public information officer from CHP, said they are "always interested in testing and evaluation new and emerging technology."
Bella Thorne Launches Cannabis Brand, Partners with Glass House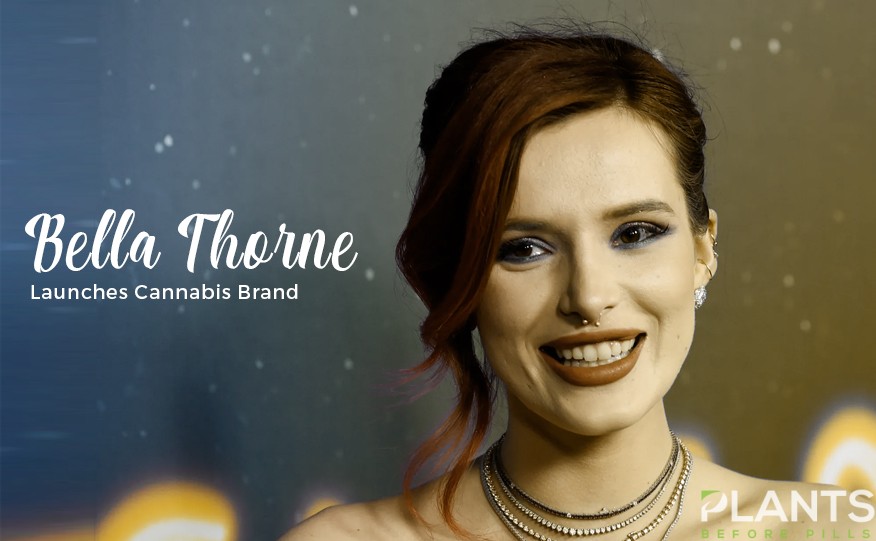 Actress and musician Bella Thorne recently partnered with the Glass House Group to launch Forbidden Flowers, new cannabis and CBD brand on the market. The partnership announced its venture on Wednesday, October 9, 2019.
Forbidden Flowers is a brand which aims to users a wide range of strains and varieties of marijuana cultivated at the Glass House Farms in Santa Barbara. The strains include offerings from the Indica, Hybrid, and Sativa varieties, as well as a number of CBD products manufactured especially for the company. The company takes pride in growing these with the help of "coastal sun, organic standards and environmental sensibility to deliver uncompromising quality to consumers."
According to Nylon, the company will be selling pre-rolls in packs of five. Meanwhile, cannabis flowers will be sold in packs of eight housed in glass jars.
The company is celebrating its launch with a seven-week tour, starting with a pop-up store in different locations. The initial launch of the Forbidden Flowers Tour started on October 10, 2019, with the first pop-up location being revealed on their Instagram page come Friday, October 11, 2019. Every Thursday until November 21, 2019, the company will be announcing its California locations on its Instagram page.
After the initial seven-week tour across the Golden State, the cannabis company will be selling its products in various locations in the state.
Bella Thorne and her Anxiety
In a press release, Bella Thorne revealed she has "struggled with anxiety for many years, and weed was the one source I found for me to do the most healing. Because of the properties in weed, I have been able to cope with my anxiety in a natural way, rather than my doctors trying to fix it using prescription drugs."
Groovy Singh, chief marketing officer of the Glass House Group, said the "creative direction [of Bella] on Forbidden Flowers has been absolutely artistic and impressive. We're proud to join forces with Bella in rolling out this sexy, enticing, high-quality brand that embodies her captivating spirit. At a time when more people are exploring the power of cannabis, we look forward to introducing a whole new community to the benefits of cannabis and to Bella sharing with her fans and consumers the ways she incorporates cannabis and CBD into her daily lifestyle."
Through her different social media platform, Thorne hopes to reach and educate her fans and followers about the benefits of cannabis, and by extension, how she incorporates these into her daily life.
Cannabis Startup Demecan Raises €7m in Series A Funding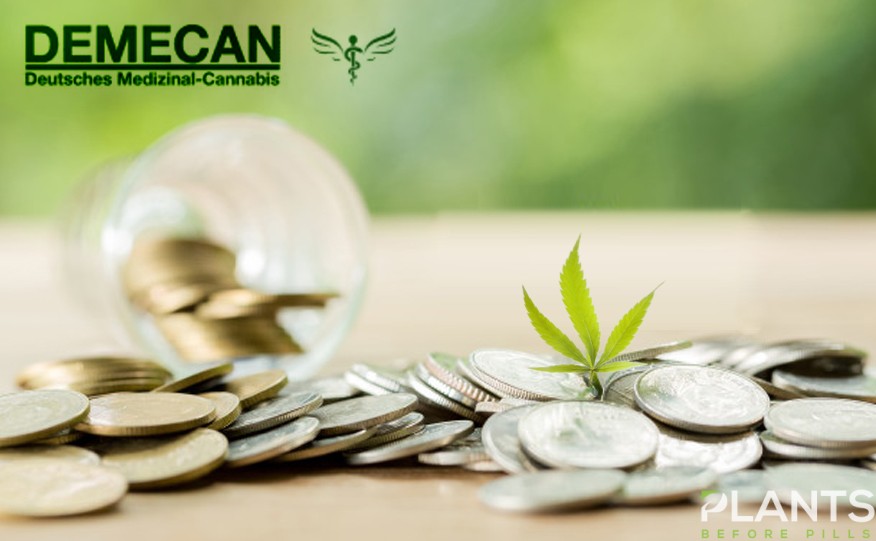 German cannabis startup company Demecan raised €7 million in the recent Series A Funding round. Demecan is the only German company in the country which has been allowed by the government to manufacture medical cannabis.
Tech investor btov Partners led the Series A Funding round. Apart from the btov Partners, the other investor for the round includes a German entrepreneurial family office named Single Office Family. Single Office Family hails from a consumer goods industry, notes Der Brutkasten.
In a statement, spokesperson Jennifer Phan of btov Partners said "Demecan operates in a very attractive market at the right time. Germany currently represents the third-largest market for medical cannabis in the world and is on a growth path. We believe that the company has a first-mover advantage in a highly regulated market environment, especially as it is the only German manufacturing and trading company in the European market."
The cannabis law in Germany allows the use of medical marijuana but with certain medical context. Patients who have sought a doctor and "have no therapeutic alternative" can use MMJ. Recreational use of cannabis is illegal.
Demecan's Plan to Expand it's Medical Cannabis Market
Through its funding, the German startup revealed they "are now focusing on further growth and the start of production in 2020," says co-founder Dr. Constantin von der Groeben. In the same way, the business expressed excitement over the support and partnership of the tech investor. Another co-founder of Demecan, Dr. Adrian Fischer, states that having reliable partners is essential for their success in the field.
Demecan's financing and government approval entail the company will be legally allowed to manufacture at least 2,400 kilograms of dried cannabis flowers for medical purposes within the next 4 years, reports Tech Crunch. The contract for production came from the Federal Institute for Drugs and Medical Devices (BfArM) in Germany.
Part of the funding will be geared towards the improvement and expansion of their production facilities. Meanwhile, some of the financing raised by the company will go towards its wholesale distribution in Germany.
Starting in 2020, the company will start its production and supply of medical marijuana in partnership with the Federal Republic of Germany. According to EU Startups, the cultivation and processing site of these cannabis flowers are located near Dresden.
Apart from being granted permission to produce dried cannabis flowers for the medical industry, Demecan will also be allowed to distribute and sell medical cannabis within the nation.
Besides the German cannabis startup company, two other companies from Canada obtained contracts from the government last May 2019 to produce and provide medical marijuana in the country.
The demand for medical marijuana increased after it was legalized in the country last 2017.