solo* sciences Launches Unique Cannabis Authentication System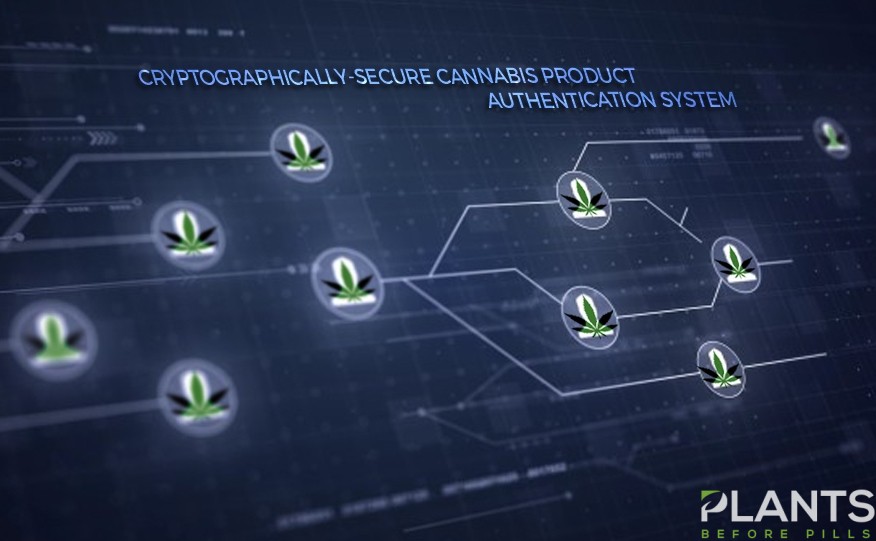 A Boston-based company solo* sciences recently announced the launching of what it calls the first "cryptographically-secure cannabis product authentication system" in the world.
The company claims its system aims to enable distributors to verify the origin of their product.
The company's authentication system uses a mobile app that will decipher uniquely encoded labels to identify verified products. Unlike RFID chips or holograms, these labels are cost-efficient and easy to produce and apply to existing packaging.
The company aims to help the industry spot fake cannabis products, primarily concentrates used in vaping. While the industry is on its way to improve regulation, the confusion on state and local laws on marijuana has led to the rise of illegal operators. Even in states where supervision on cannabis is strict, a distributor would likely call the authorities to check suspected counterfeit products.
This problem of authentication has given rise to the need for a system that can detect fake cannabis products.
A former CIA profiler, Ashesh Shah, CEO and founder of solo sciences said its verification system is designed to give security to customers. Their technology can provide users assurance that what they are consuming are real and effective marijuana products.
Advanced Verification Technology
Shah said solo's authentication technology is similar to a unique digital fingerprint. Distributors or customer can only use and decode the codes imprinted on the label using solo's app.
So far, solo sciences have partnered with more than 50 cannabis brands, which account for more than 9 million encoded units in one to two years.
Vertical Wellness is one of solo's partner. Its CEO J. Smoke Wallin said the cannabis company demands only the highest standards in the safety and excellence of its products. With solo's verification system, Vertical Wellness enables its distributors to find out if the brands and CBD products they are selling are genuine.
According to solo sciences' internal research, up to 80% of all packaged cannabis products sold in the market may be counterfeit.
Deadly Counterfeits
Consuming fake marijuana products is dangerous to health. In April 2018, synthetic cannabinoids were linked to 56 incidents of severe bleeding across Chicago and areas in central Illinois. Two of them died.
The Illinois Department of Public Health said that all of the cases needed hospitalization to treat their condition. The patients' symptoms include coughing up blood, bloody nose, blood in the urine, and bleeding gums. Nine of the patients tested positive for rat poison.
Holiday Marketing Tips for Cannabis Businesses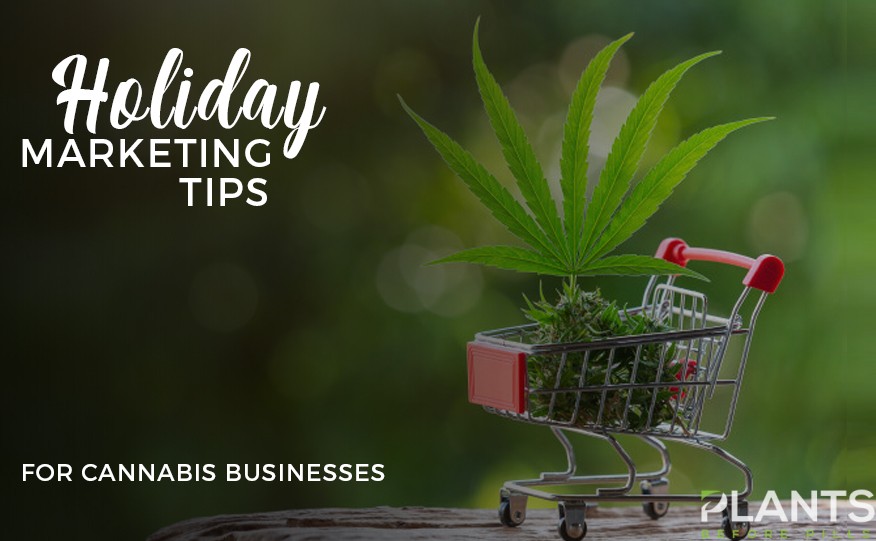 The holidays are just around the corner. And for most businesses – including cannabis dispensaries and companies – the holiday season is the most exciting time of the year. This is because family and friends are starting to buy their gifts in time for Christmas. For business owners, this article will help you implement proven effective cannabis marketing tips!
Cannabis businesses are not exempt from the holiday rush. As a matter of fact, apart from the renowned Hallmark holiday for cannabis-loving individuals, Christmas and the rest of the holiday season also provide ample profits for businesses.
If you have a cannabis brand, now is the best time to launch your CBD oil products on the market. Apart from meeting the demand for cannabis also supplying consumers with a range of cannabis-infused products for Christmas. Wondering how you can take advantage of the holidays to effectively market cannabis products online? Check this list out.
Cannabis Holiday Marketing Tips
Use Eye-Catching Packaging
Let's start with the appearance of your product packaging. Your product may be just as (or even more) effective and safe than other brands but with bland packaging, your items are sure to be overlooked. This is why it is important to use attention-grabbing designs.
To do this, you need to conceptualize a design that not only conveys the message you want to send but also sells your brand. Because it is Christmas, you might want to release your items in a packaging that shows the merriment of the season. From including season's greetings to including images usually associated with the holiday, you can definitely have these themed designs on your packaging.
Ensure Freshness of CBD Products
When you market your products you want to make sure that you emphasize that what you are offering is fresh and safe to consume. Now, keep in mind that one of the most important aspects of marketing is ensuring that what you claim about the product is true.
So, make it a point to pick or develop a packaging technique that ensures that the items are completely sealed, preventing external factors from contaminating it. To let consumers know how fresh your product is, make it a point to include the manufacturing date on the label.
Properly Label All CBD Products
You also want to make sure that your products are properly labelled and this covers the compliance to regulations. Regulators find it important to have easily readable labels that immediately tells consumers that the product is infused with cannabinoids. Moreover, it is necessary to make sure that the packaging cannot be easily tampered with.
In the United States, state laws state that such products need to be inside child- and tamper-proof packaging. Moreover, you need to make sure that your labels clearly state that the items are CBD- or THC-infused, and with what percentage of both. Canada also has similar regulations. In fact, the country even has a standardized symbol to make sure that consumers know that the product they are about to buy is legitimate and compliant with related laws.
Green is In
In the current climate condition, many people are switching to green options. From reusable packaging to biodegradable ones, manufacturers and consumers are finding ways to minimize their contribution to climate change. Besides, what better way to celebrate the holidays than with products that are environment-friendly?
So, consider packing your cannabis and CBD products using green materials. You can opt for reusable jars and bottles, as well as biodegradable wrappers such as paper. If you also run your own dispensary, you can even establish a refill program that allows your customers to refill their reusable packaging, as long as this is legal in your location.
With the upcoming festivities, your cannabis business can definitely ride the tide not only of the holidays but also of the growing cannabis trend. With these marketing tips, you can leverage the season to boost your business, thus helping the cannabis industry.
Flowhub Raises $23 Million in Series A Funding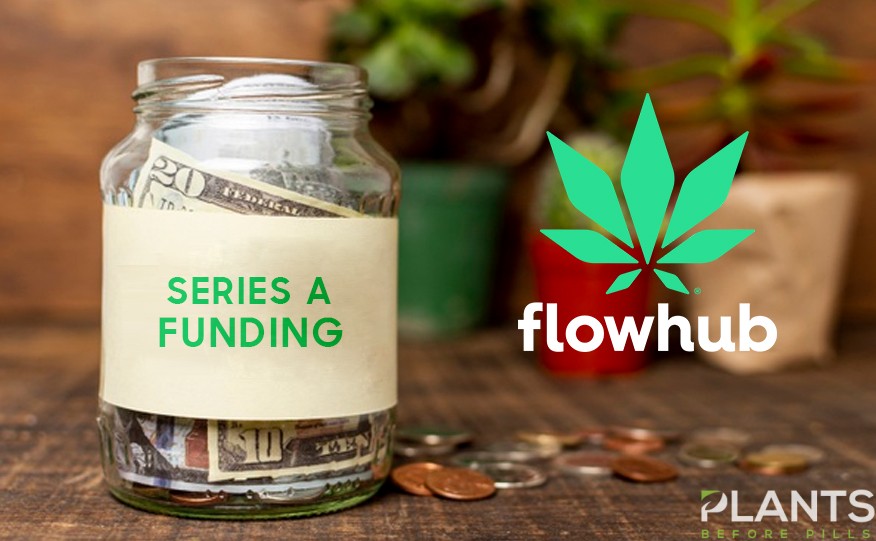 Cannabis retail management software vendor Flowhub successfully raised $23 million in the Series A funding round. Flowhub is a retail management platform for marijuana dispensaries.
The Series A funding round was led by e.ventures, Evolve Ventures, who is supported by Kraft Heinz, and Poseidon. Other notable investors in the company include 9Yards Capital, former NBA commissioner David Stern, and co-founder and former chief executive officer of Venmo Iqram Magdon-Ismail.
In a press release by Flowhub, founder and chief executive officer Kyle Sherman said "what we are experiencing right now is an end to cannabis prohibition and Flowhub is one of the front lines of this movement. Every legal transaction completed with the Flowhub retail platform is a positive step forward, and we are committed to helping our customers build thriving cannabis businesses. With this investment, we will continue to automate the cannabis supply chain, retail and reporting processes and bring to market technology solutions that are not only shaping the cannabis retail business, but also driving forward the future of legalization and de-stigmatization."
Flowhub's Innovative Products
The company's wide range of offerings currently includes online-ordering features, in-store purchases, integrated features in partnership with LeafBuyer and Leafly, and an updated software which highlights its mobile inventory system. The Cashier App has also been enhanced to work with other devices such as an iPad and other similar tablets and gadgets.
Dispensaries will also reportedly gain access to easier and more hassle-free customer identification methods by using handheld devices programmed with Flowhub software.
Its integration with LeafBuyer, Leafly, as well as Dutchie, "allows cannabis businesses to stay on top of crushing compliance mandates and to create the ideal cannabis tool stack that best serves their business needs."
In an exclusive interview with Crunchbase News, Sherman revealed that their location in Denver, Colorado is key for achieving success in the field, saying "Colorado is ground zero for regulated cannabis – both medically and legally." Sherman states that innovations from Colorado help pave way for legalizations within other states to push through.
In total, the amount raised by the company comes to $27 million. Based on its press release, the company intends to use its funding towards product innovation, adding more members to their team, and expanding its network of clients.
Square Gives Payment Solutions to Cannabis Companies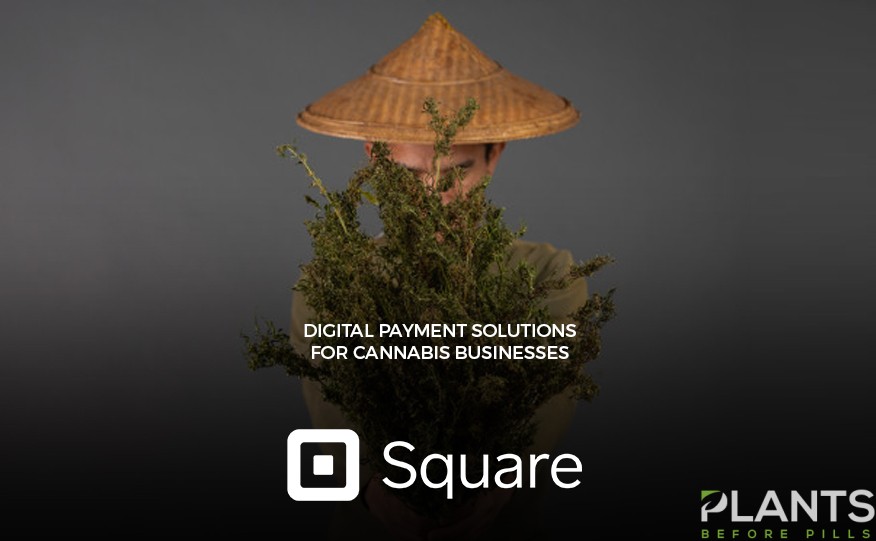 Last Thursday, October 3, 2019, Square Inc. announced its plans to provide payment processing services to cannabis retail companies. Square Inc. initially opened its digital payment solutions to CBD businesses as part of its beta program.
The payments processor company opened its services to a number of CBD businesses last May 2019. The warm reception urged the company to roll out its program to more businesses in the field. The initial roll-out allowed approximately 1,000 partners to use Square's services on an invite-only basis.
Square's partnership with businesses that sell CBD products aims to provide more accessible financial services to those in the industry. Under their programs, a variety of cannabis-based firms can bill their customers using different credit card companies. The list of services also includes hardware, inventory management, and payroll assistance.
Sivan Whitely, general counsel at the company, says the "purpose is economic empowerment, and we're always looking for ways for people to thrive and participate in the economy. This is an industry that's been underserved," she added.
In one of their press statements released, Square sad "we believe everyone should be able to participate and thrive in the economy. Today, we're thrilled to launch our CBD early-access program, which allows businesses in the U.S. to sell CBD products on Square quickly, easily, and securely."
For products to qualify for selling from the Square platform, goods must contain less than 0.3% THC in compliance with the Farm Bill's conditions.
The company's decision to open its doors to the cannabis market stems from the continuous demand for marijuana products in the market. Based on the article released by Bloomberg, the legal marijuana industry is slated to make a whopping $13.8 billion next year. Come 2025, the market is expected to grow by a massive 24%.
Cannabis businesses who wish to take part in Square's services will be charged 3.9% and 10 cents fee per transaction using a physical tap or swipe of a credit card. Meanwhile, online purchases will charge merchants with a 4.2% and 30 cents fee.
While the cost of placing products on the platform come with higher fees, these reportedly allow CBD brands to showcase their offerings on a much larger scale. In addition, Hudson Gaines-Ross of Plant People, a CBD brand, believes the fees allow companies to invest in different sectors necessary for success in the business, including digital strategies, hiring, and marketing ploys.