solo* sciences Launches Unique Cannabis Authentication System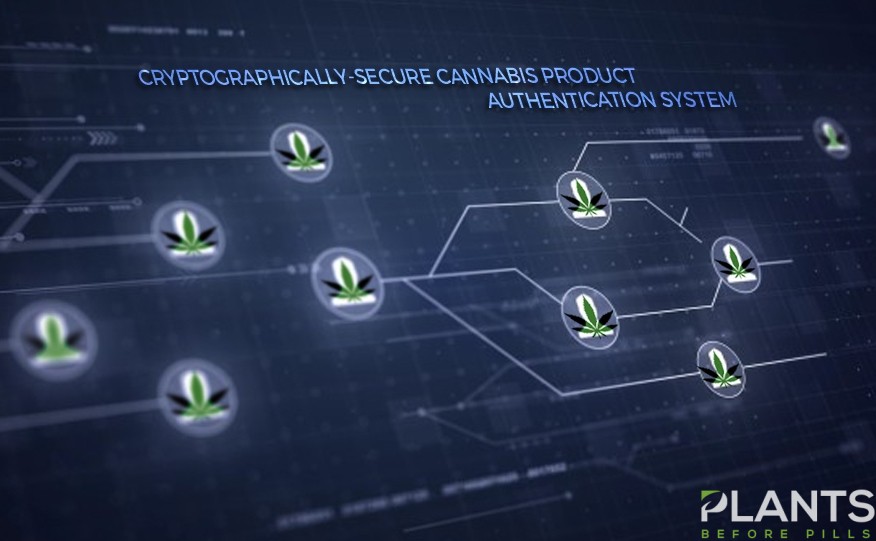 A Boston-based company solo* sciences recently announced the launching of what it calls the first "cryptographically-secure cannabis product authentication system" in the world.
The company claims its system aims to enable distributors to verify the origin of their product.
The company's authentication system uses a mobile app that will decipher uniquely encoded labels to identify verified products. Unlike RFID chips or holograms, these labels are cost-efficient and easy to produce and apply to existing packaging.
The company aims to help the industry spot fake cannabis products, primarily concentrates used in vaping. While the industry is on its way to improve regulation, the confusion on state and local laws on marijuana has led to the rise of illegal operators. Even in states where supervision on cannabis is strict, a distributor would likely call the authorities to check suspected counterfeit products.
This problem of authentication has given rise to the need for a system that can detect fake cannabis products.
A former CIA profiler, Ashesh Shah, CEO and founder of solo sciences said its verification system is designed to give security to customers. Their technology can provide users assurance that what they are consuming are real and effective marijuana products.
Advanced Verification Technology
Shah said solo's authentication technology is similar to a unique digital fingerprint. Distributors or customer can only use and decode the codes imprinted on the label using solo's app.
So far, solo sciences have partnered with more than 50 cannabis brands, which account for more than 9 million encoded units in one to two years.
Vertical Wellness is one of solo's partner. Its CEO J. Smoke Wallin said the cannabis company demands only the highest standards in the safety and excellence of its products. With solo's verification system, Vertical Wellness enables its distributors to find out if the brands and CBD products they are selling are genuine.
According to solo sciences' internal research, up to 80% of all packaged cannabis products sold in the market may be counterfeit.
Deadly Counterfeits
Consuming fake marijuana products is dangerous to health. In April 2018, synthetic cannabinoids were linked to 56 incidents of severe bleeding across Chicago and areas in central Illinois. Two of them died.
The Illinois Department of Public Health said that all of the cases needed hospitalization to treat their condition. The patients' symptoms include coughing up blood, bloody nose, blood in the urine, and bleeding gums. Nine of the patients tested positive for rat poison.
New Cannabinoids Discovered, One 30x More Potent Than THC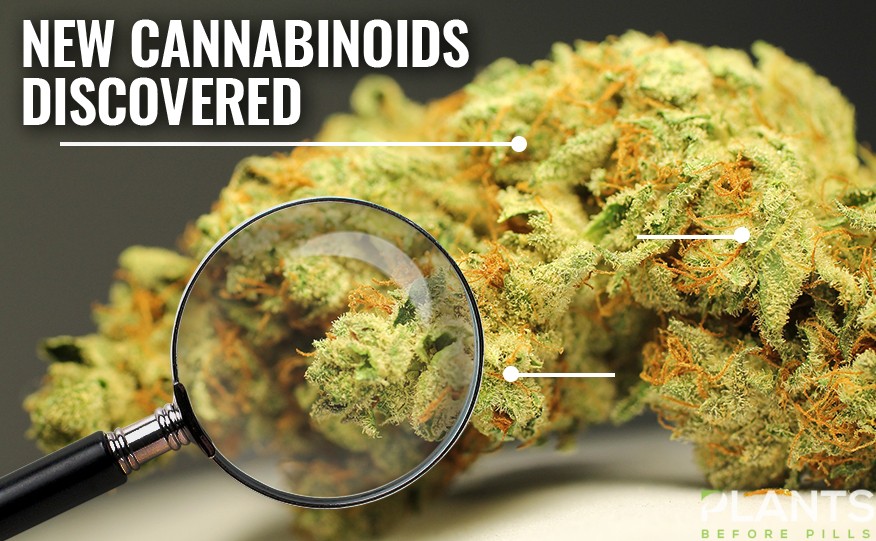 Cannabis is known to contain over one hundred chemical compounds and scientists continue to discover new ones.  We reported earlier this month the discovery of THC-free strain in Spain which will be available soon in the US. Now, the plant is found to have two newly discovered cannabinoids namely tetrahydrocannabiphorol (THCP) and cannabidiphorol (CBDP). Researchers posit that THCP can be 30 times stronger than tetrahydrocannabinol (THC), the psychoactive component of cannabis.
The two chemicals are similar to THC and cannabidiol (CBD) but with slight variations, said Health Europa. Both compounds are "characterized by a particular chemical structure that shares a side alkyl chain with five carbon atoms in a linear arrangement." In short, the newly discovered compounds differ only by the length of the alkyl chain.
THC look-alike
In a study published on December 30, it was found that THCP connects with the same cannabinoid receptor that THC interacts with. The receptor, called CB1, receives the two similar compounds as both have at least three carbon rings that allow them to bind well.
The article says that the strongest physiological effect can be attained from a cannabinoid that has at least 8 carbon rings. Prior to the study, the most number of carbon rings naturally possessed by any cannabinoid is five.
With the discovery of THCP, which has seven carbon rings, researchers are suggesting that this could be the most potent cannabinoid as yet. To test this idea, the scientists applied THCP to a "makeshift receptor." The result of the experiment showed that the newly discovered cousin of THC was able to bind 30 times more effectively and reliably that the psychoactive substance.
Regarding the potential psychotropic quality of the substance, researchers are yet to find out whether it has such properties. Moreover, the substance has not been tested for medicinal benefits.
CBDP, not as strong as THCP
The other newly discovered cannabinoid CBDP is also found to have seven carbon rings. However, when subjected to the same test as THCP, CBDP did not bind as strongly to receptors CB1 and CB2.
The two compounds are yet to be tested for pharmacological effects on humans. The study remarked that such studies can shed light on the yet unexplained pharmacological properties of some strains. Moreover, "the identification of THCP in other varieties could account for inexplicable effects not ascribable solely to THC."
Meanwhile, the authors noted that CBDP "does not appear to be a high priority" compound.
SpaceX to Bring Cannabis Delivery to Space, Observe Mutation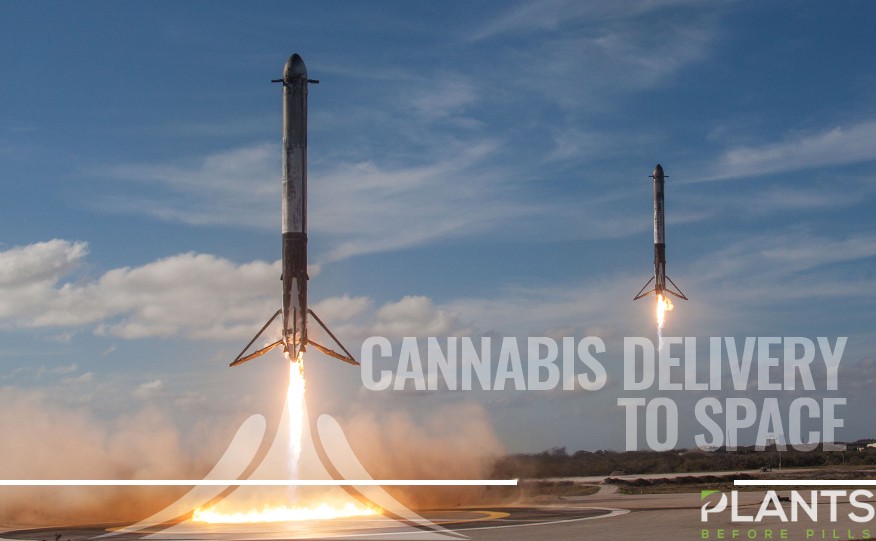 Following the launch of Elon Musk's SpaceX, an agricultural technology company called Front Range Biosciences looks to bring cannabis and coffee products to space on the 20th mission to the International Space Stations (ISS) come March 2020 to further scientific experiments. News of the impending scientific experiment comes partner firms expressed interest in the possible mutations of plants in space.
SpaceX and Cannabis Experiment
According to Newsweek, a number of cannabis strains and varieties will be handpicked and be brought to the ISS aboard the SpaceX. These cannabis varieties are said to only contain low levels of tetrahydrocannabinol (THC), also known as the psychoactive compound responsible for users getting 'high' and altering the user's state of mind.
Approximately 480 strains and plant cultures will be brought to space. Newsweek states that these plants will all be housed in a specialized incubator that provides even and regulated temperature controls around the International Space Station. The incubator will remain billeted at the ISS for 30 days prior to returning on Earth and being examined by scientists and different institutions.
Coffee plants are also included in the list of plant cultures that are expected to be sent to the ISS, reveals the Rolling Stone.
Upon arriving on Earth, scientists will focus on assessing possible mutations or changes to the plants' DNA. Factors that may affect such changes include the lack of gravity as well as the radiation in space, notes the Rolling Stone.
In a statement, co-founder and chief executive officer of Front Range Biosciences Jonathan Vaught said, "This is one of the first times anyone is researching the effects of microgravity and spaceflight on hemp and coffee cell cultures." Vaught continues to say that "there is science to support the theory that plants in space experience mutations. This is an opportunity to see whether those mutations hold up once brought back to earth and if there are new commercial applications". Until then, people can continue to buy edibles in Canada online.
SpaceX's role in delivering these plant cell cultures to space remains significant, especially at a time where climate change has been changing the way plants grow.
SpaceCells chief executive officer Peter McCullagh mirrors the same sentiments. In a statement, McCullagh states that "these are big ideas we're pursuing and there's a massive opportunity to bring to market new plants that can better adapt to drought and cold conditions. We expect to prove through these and other missions that we can adapt the food supply to climate change."
The initiative is done by SpaceCells and Front Range Biosciences in partnership with SpaceX, Musk's technological and spacecraft manufacturing company.
Cannabis for Audiophiles: How MJ Can Enhance Your Experience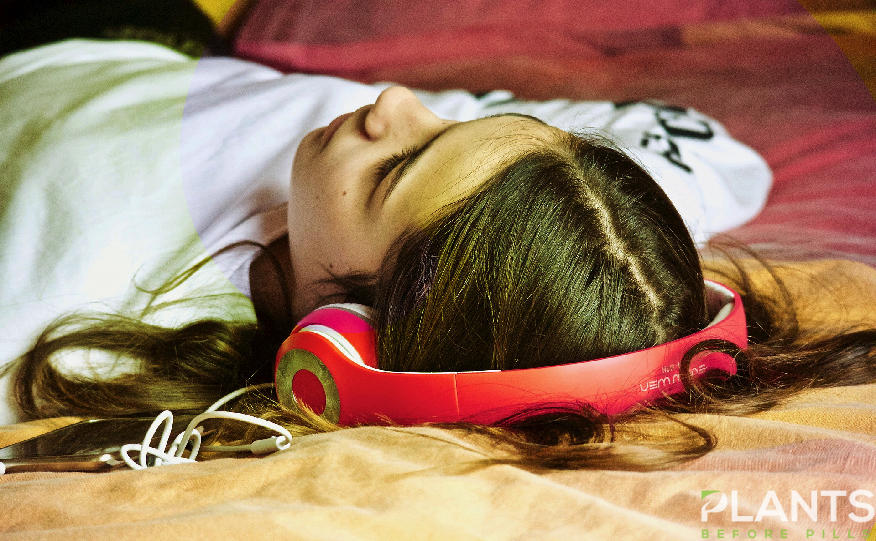 With various positive discoveries about cannabis and cannabidiol (CBD), this plant is proving to be a valuable addition to many people's lives. Aside from medical marijuana patients, individuals can also consume cannabis and CBD products to improve their lifestyle. Audiophiles are included in this list.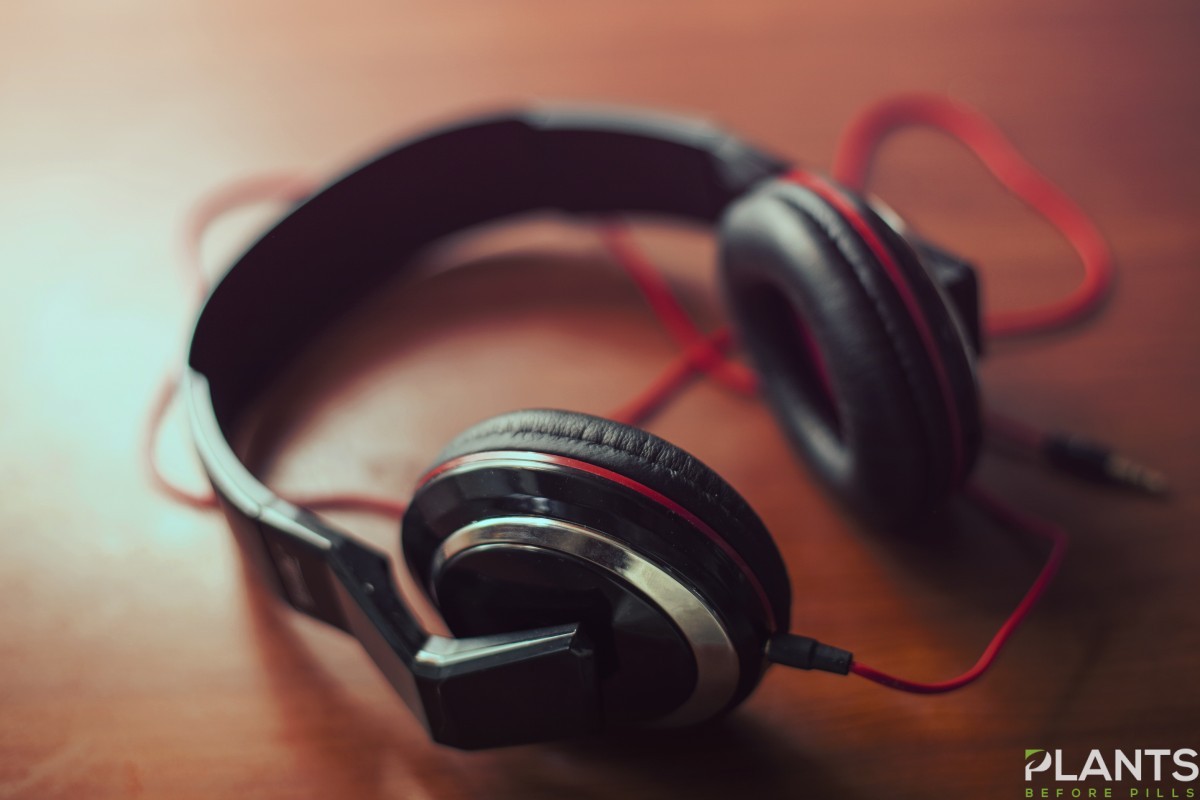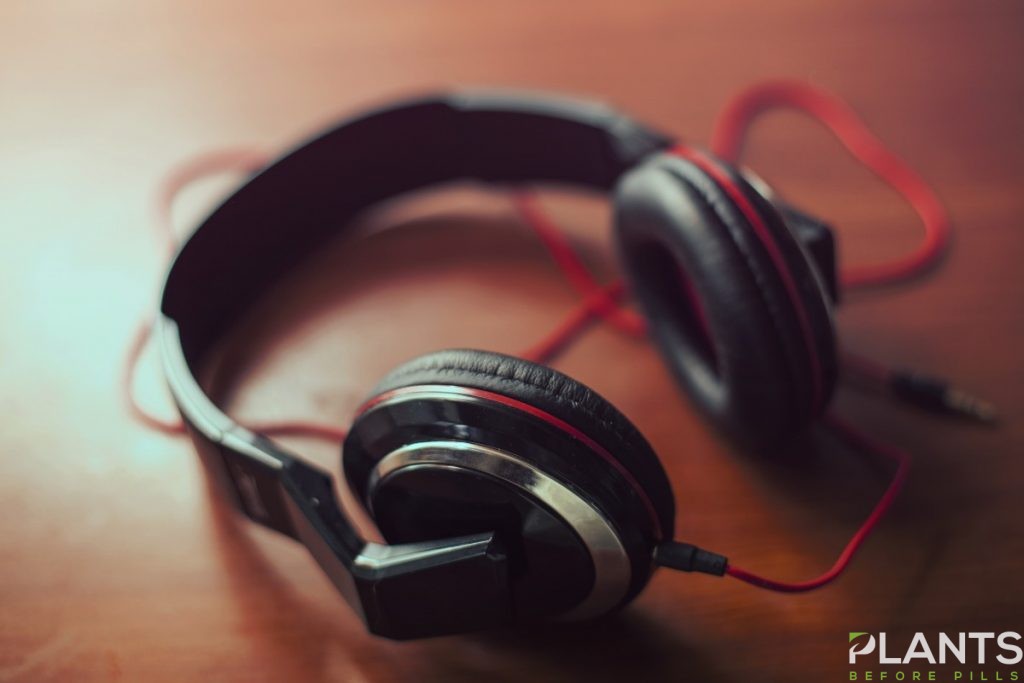 One common misconception about audiophiles is that they are the same as music lovers. Well, the most basic difference between the two is that audiophiles focus on the quality of the audio output including technical factors such as sound stage, resolution, imaging, separation and tonal accuracy. To pursue the most high-fidelity reproduction of sound as it should be heard, they tend to spend thousands of dollars on equipment.
Meanwhile, music lovers focus on the musicality of the song, the artists and the album. Now, let us be clear: this is not to say that an audiophile cannot be a music lover and that a music lover cannot be an audiophile. A person can be both an audiophile and a music lover at the same time.
How Cannabis Products Can Improve an Audiophile's Experience
Whether you are a full-on audiophile or a music lover who is also an audiophile, you surely know that there is nothing better than being able to focus on the recording you are listening to. Whether it is work-related or for leisure, listening to audio will always be a pleasurable experience for you. If you want to improve your experience, cannabis can be the right plant for you. Here's why.
It Enhances Concentration
When listening to any song, audiophiles tend to concentrate in order to catch the intricacies it contains. Concentrating on the track helps you pick out each instrument used, their possible positions on a stage and your perceived distance from the stage.
Because of this, one of the most important effects of cannabis, specifically CBD-rich strains, is that it can help you concentrate on whatever it is you are doing. CBD interacts with receptors in the brain in a way that improves your awareness.
It Helps You Focus on Details
Aside from instrument separation, imaging and sound stage, another reason why you focus on the track is to hear every single detail the producers left in the track, intended or unintended. From the barely audible laugh in the recording of Queen's Bohemian Rhapsody to the complex quality of Freddie Mercury's voice, you need to focus to hear these details.
Consuming CBD oil and other CBD products can help you focus more on these technical aspects. However, consuming cannabis with THC can help bring out your more musicality-driven appreciation for the artistic and cultural product that you are listening to.
Many audiophiles end up being music producers, recording technicians, acoustic engineers and sound designers. Most of the time, they work with audio set-ups, which requires them to have a keen sense of hearing and attention to detail. After all, who would want to listen to a sibilant playback of Mariah Carey's Emotions during a party? Aside from this, audiophiles who work in these jobs have other responsibilities.
CBD not only helps you focus on your work, but it also helps you become more efficient. This cannabinoid enhances cognition and boosts your energy, improving your problem-solving skills while also allowing you to detect issues in audio.
Audiophiles and music lovers alike will definitely enjoy what the cannabis plant and its cannabinoids have to offer. It allows consumers to enjoy music and their equipment in a more effective manner. Moreover, the industry has benefited from cannabis consumers who have contributed to the sector in many ways.