Quebec Raises Legal Age of Cannabis Consumption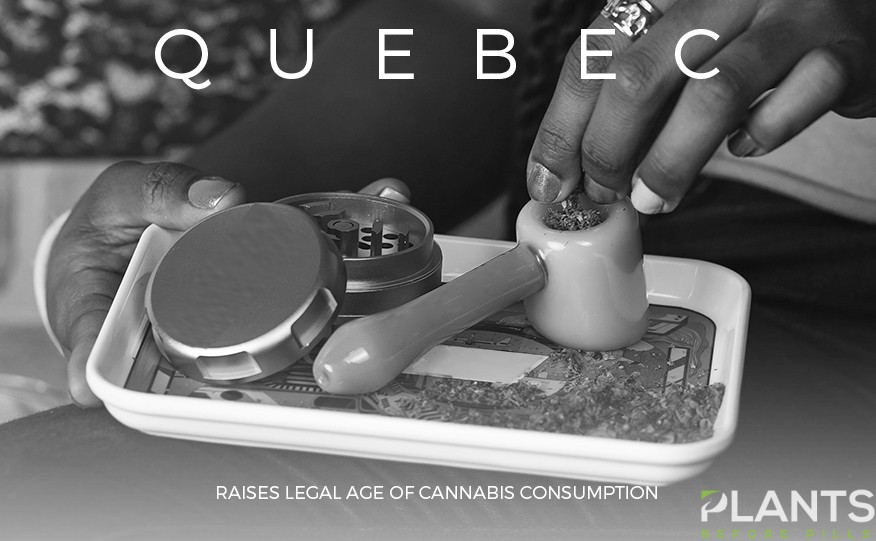 Last October 29, 2019, the Quebec government passed Bill 2, effectively changing the legal age of cannabis consumption from 18 to 21. The new law is slated to take effect come January 1, 2020.
Following the Coalition Avenir Quebec's (CAQ) provincial election in December of 2018, the local Quebec government now has a say in how they will manage the legal age of marijuana consumption in their area. While the federal government of Canada observes the minimum age of use at 18, it also allows other provinces within the country to implement the legal age they deem fit.
Quebec and Cannabis Law
Most provinces and territories in the country have chosen 19 as the legal age, with the exception of Alberta who designated 18 as its legal age.
Changes in Quebec's laws comes after the government's reservations on pushing marijuana towards the younger market. Junior health minister Lionel Carmant said he was concerned over the possible effects of marijuana on the minds of young adults. During an interview, Carmant said, "we really want to protect our teenagers, which are most vulnerable to cannabis."
While Carmant expressed satisfaction over the government's approach, many other detractors expressed violent reactions. For one, the Quebec Association of the Cannabis Industry (AQIC) said doing this "[pushes] the most vulnerable consumers to the black market."
After passing Bill 2, the AQIC issued a statement, with Francois Limoges saying the desire to legalize marijuana stemmed from Canada's desire to provide a safe, legal, and regulated market for all Canadians. With the new bill, Limoges states that the province of Quebec only seemed to move backwards.
Other political entities who expressed disdain over Quebec's decision were health professionals as well as Justin Trudeau, the prime minister of Canada. Quebec Solidaire remarked that "the CAQ is creating two classes of adults," highlighting the ability of these 18-year-olds while questioning the ability of these youngsters to decide their take on cannabis.
Although the law had good intentions for its citizens, Marianne Dessureault remarked that the allegations of the government against cannabis were unfounded and had no scientific basis.
Apart from raising Quebec's age of use to 21, they also set to ban the sale of cannabis products on the market, with emphasis on edibles such as candies, desserts, and chocolate. These products, however, will become legal to the rest of Canada by mid-December this year. In line with Canada's cannabis 2.0 or the second wave of legalization, these products will be made available to the public come mid-December.
First Day of Recreational Marijuana Sales in Michigan a Success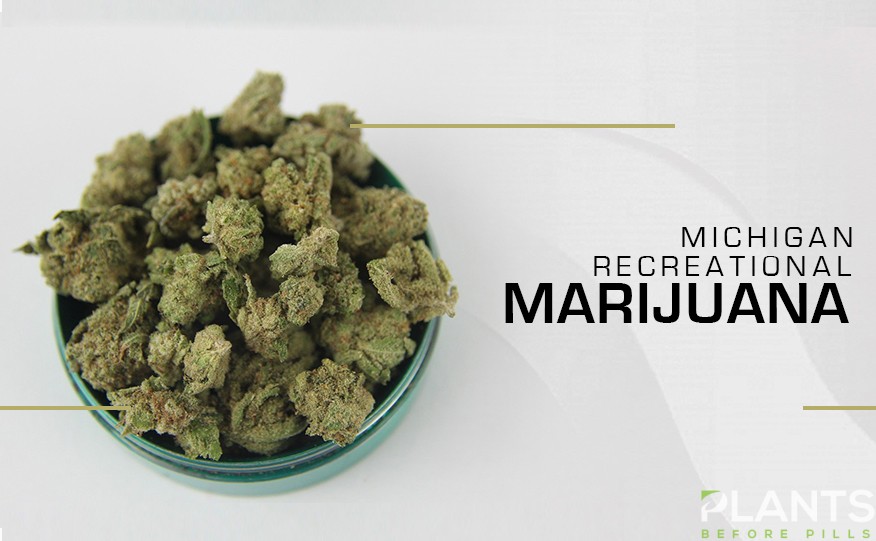 The first day of selling recreational marijuana on December 1, 2019, in the state of Michigan drew huge crowds from all over Ann Arbor. Hundreds of individuals flocked the dispensaries in Ann Arbor.
Approximately two hours before dispensaries in the state opened, individuals already lined outside Arbor Wellness. The very first person who opened its doors is a man named Nick St. Onge, who came all the way from Clinton Township before 7 in the morning.
To celebrate the momentous occasion, St. Onge splurged and bought a huge stash of recreational marijuana that totaled $414, including Head Master Kush and Mint Milano flowers.
In a statement, St. Onge said, "it's a historic moment. I wanted to be one of the first ones to buy legal marijuana. To not have to worry about it anymore. I can just walk in and buy it instead of going to somebody on the street to find it. It's tested and that's comforting."
Michigan Recreational Marijuana – A Triumph
Among the attendees of the first day of recreational marijuana sales include the renowned poet-activist from Detroit, John Sinclair. Sinclair was imprisoned for cannabis possession in 1969.
In one of his interviews, Sinclair shared details of his purchase, saying "it went swiftly. I got some weed over the counter. It's about time. I've been waiting for this for 50 years."
Michigan State Representative Yousef Rabhi was also present in the area to greet customers. Rabhi said, "it's a whole new day. As we go into the recreational market, we have to make sure we're not doing it at the expense of the medical market, because this demand is huge." Although present at the opening, Rabhi did not purchase any marijuana products.
Other stores that drew in huge crowds include Exclusive Brands and Greenstone Provisions. The three dispensaries are the only companies that hold business on a Sunday.
Despite a relatively small and limited number of stores in the area, the state of Michigan is slated to welcome more stores in the future. Around 30 stores and locations are reportedly awaiting its state licenses to sell recreational marijuana.
This historic occasion marks the state's successful venture in the cannabis industry. However, 400 cities and townships in the state remain against the sale of recreational marijuana.
As of the writing, the first 8 days of selling recreational marijuana in the state generated more than $1.6 million. Currently, there are five retail shops open around Michigan.
Illinois is slated to follow suit by selling products on the market come January 1, 2020.
Joe Biden Withdraws Previous Stance on Marijuana Being a "Gateway Drug"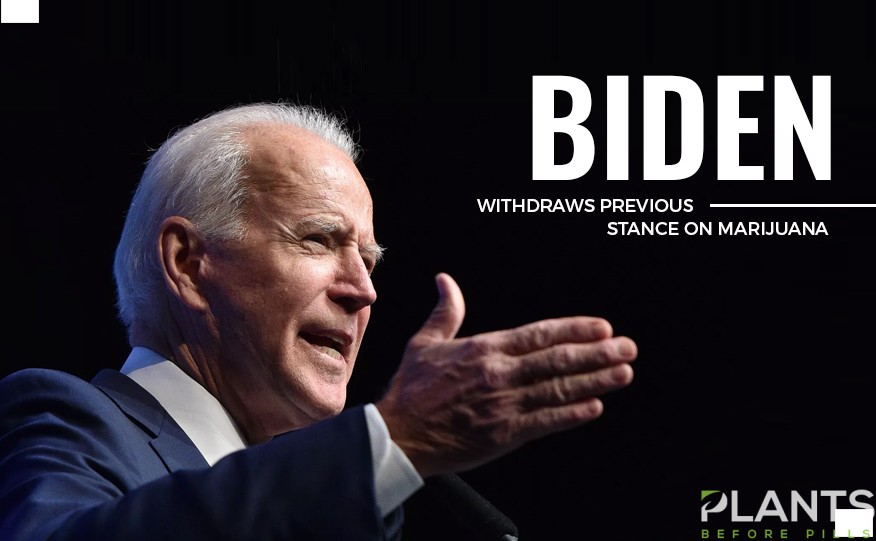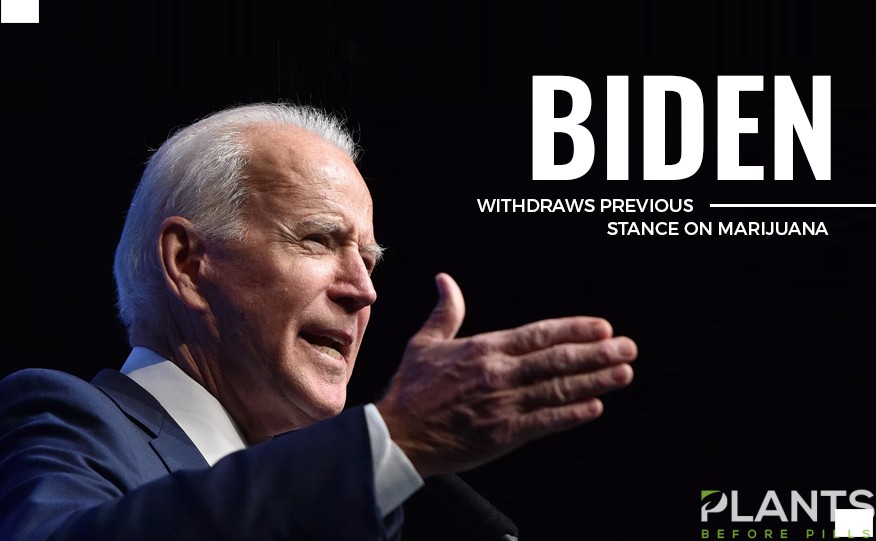 Days after Joe Biden expressed his opposition to legalizing marijuana and calling the substance as a "gateway drug," the 2020 presidential candidate has retracted his assertions, insisting even that he had never made such a claim.
In a press conference call with reporters, the former Vice President rolled back his stance, saying he had never said that marijuana is a "gateway drug" in the first place.
"I don't think it is a gateway drug. There's no evidence I've seen to suggest that," Biden told Nevada Independent reporter Megan Messerly.
"I didn't [say that it was]," he added. "I said some say it's a gateway drug."
Joe Biden and his Stand on Marijuana
According to the 2020 front runner, he believes that marijuana should be decriminalized and that anyone who has been previously convicted for marijuana use should have his or her record wiped clean.
"With regard to the total legalization of it, there are some in the medical community who say it needs to be made a Schedule II drug so there can be more studies as not whether it is a gateway drug but whether when used in other combinations may have a negative effect on people overcoming other problems, including in fact on young people in terms of brain development, a whole range of things that are beyond my expertise," Biden explained.
Earlier this month, Biden caught fire from other Democratic contenders following his controversial reasoning to not legalize marijuana on a federal level.
"The truth of the matter is, there's not nearly been enough evidence that has been acquired whether or not it is a gateway drug," Biden said at a town hall in Las Vegas on Saturday. "It's a debate, and I want a lot more before I legalize it nationally. I want to make sure we know a lot more about the science behind it."
This is not the first time that Biden expressed his strong opposition against the legalization of marijuana on the federal level. In 2010, the former Vice President told ABC News he thinks marijuana use leads to other addictions.
"I still believe it's a gateway drug. I've spent a lot of my life as chairman of the [Senate] Judiciary Committee dealing with this. I think it would be a mistake to legalize," he asserted at the time. "The punishment should fit the crime. But I think legalization is a mistake."
Brazil OKs Medical Cannabis, Rejects Cultivation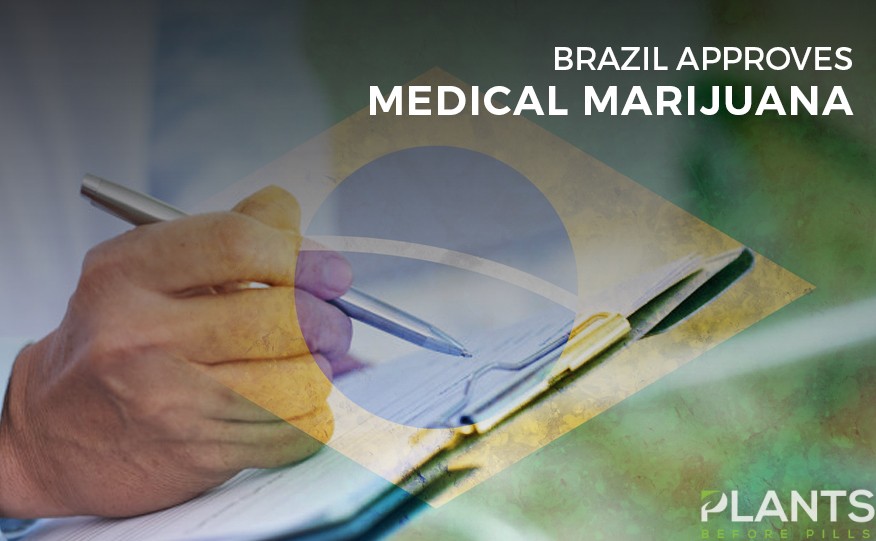 Brazil's pharmaceutical regulator Anvisa recently expressed its approval of the proposed regulations for medical cannabis use in the country. This covers the use of cannabis-based products for medicinal and pharmaceutical purposes. However, a separate vote turns down the proposal to allow cultivation of marijuana.
In an announcement, Anvisa said that the new rules can be read in Brazil's official gazette in the next few days. The approved proposal will take effect as law 90 days after.
To ensure that the industry will be well-regulated, the Anvisa released a specific set of rules of manufacturing, importing, selling, packaging, marketing and quality control of cannabis products. An Anvisa spokesman said that Brazilian companies that want to enter the nation's marijuana market will need to import inputs from other nations.
Medical Cannabis in Brazil
The approval of medical marijuana rules is seen as a positive development in the country's situation related to drugs. It is important to note that Brazil has been suffering from drug-related violence. Anvisa's decision is believed to be a sign that the country is now shifting its perception of the plant with related top drug policies.
This decision is part of the global shift in the perception of cannabis. This development is focused on the medicinal and therapeutic value of the plant. The current Brazilian leader, far-right- President Jair Bolsonaro, has previously expressed support of the application of marijuana for medicinal purposes so long as there are no "loopholes in the law."
Marijuana Cultivation
However,  the refusal to allow domestic plantations shows that the country is not yet ready to make the move that its Latin American peers including Colombia and Uruguay made.
Uruguay is the very first country in the world to make marijuana fully legal. Both countries are now at the forefront of a growing multibillion-dollar market not only in the region but around the world.
Meanwhile, Colombia, which had suffered from a deadly drug war in the past, has also made cannabis legal. Mexico has expedited the process of making the plant legal. According to some reports,  Mexico's supreme court has "ordered the country's health ministry to speed up its issuance of medical marijuana regulations." Recreational cannabis is also on the table.
With regards to Brazil's development, Anvisa clarified that only licensed pharmacies will be able to carry medical products infused with cannabis. Moreover, patients who are looking to access such medical treatments can only do so with a prescription.