Square Gives Payment Solutions to Cannabis Companies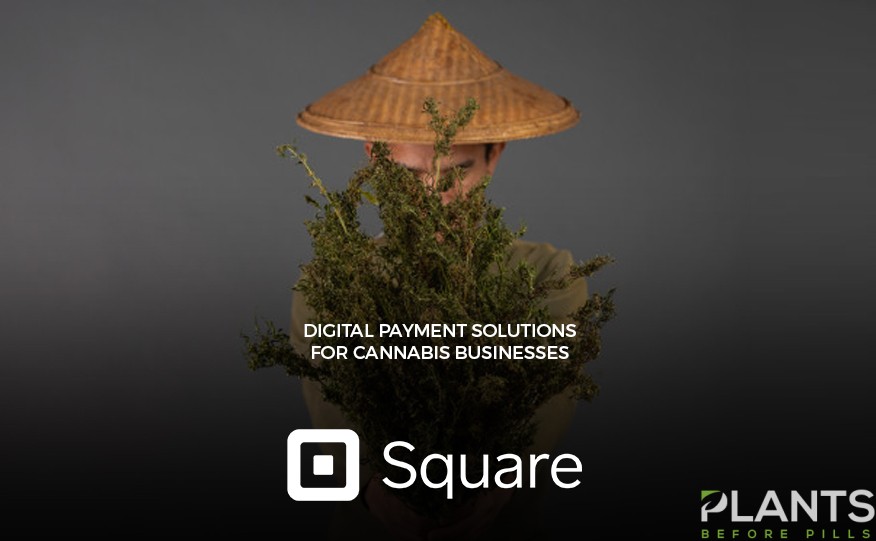 Last Thursday, October 3, 2019, Square Inc. announced its plans to provide payment processing services to cannabis retail companies. Square Inc. initially opened its digital payment solutions to CBD businesses as part of its beta program.
The payments processor company opened its services to a number of CBD businesses last May 2019. The warm reception urged the company to roll out its program to more businesses in the field. The initial roll-out allowed approximately 1,000 partners to use Square's services on an invite-only basis.
Square's partnership with businesses that sell CBD products aims to provide more accessible financial services to those in the industry. Under their programs, a variety of cannabis-based firms can bill their customers using different credit card companies. The list of services also includes hardware, inventory management, and payroll assistance.
Sivan Whitely, general counsel at the company, says the "purpose is economic empowerment, and we're always looking for ways for people to thrive and participate in the economy. This is an industry that's been underserved," she added.
In one of their press statements released, Square sad "we believe everyone should be able to participate and thrive in the economy. Today, we're thrilled to launch our CBD early-access program, which allows businesses in the U.S. to sell CBD products on Square quickly, easily, and securely."
For products to qualify for selling from the Square platform, goods must contain less than 0.3% THC in compliance with the Farm Bill's conditions.
The company's decision to open its doors to the cannabis market stems from the continuous demand for marijuana products in the market. Based on the article released by Bloomberg, the legal marijuana industry is slated to make a whopping $13.8 billion next year. Come 2025, the market is expected to grow by a massive 24%.
Cannabis businesses who wish to take part in Square's services will be charged 3.9% and 10 cents fee per transaction using a physical tap or swipe of a credit card. Meanwhile, online purchases will charge merchants with a 4.2% and 30 cents fee.
While the cost of placing products on the platform come with higher fees, these reportedly allow CBD brands to showcase their offerings on a much larger scale. In addition, Hudson Gaines-Ross of Plant People, a CBD brand, believes the fees allow companies to invest in different sectors necessary for success in the business, including digital strategies, hiring, and marketing ploys.
Flowhub Raises $23 Million in Series A Funding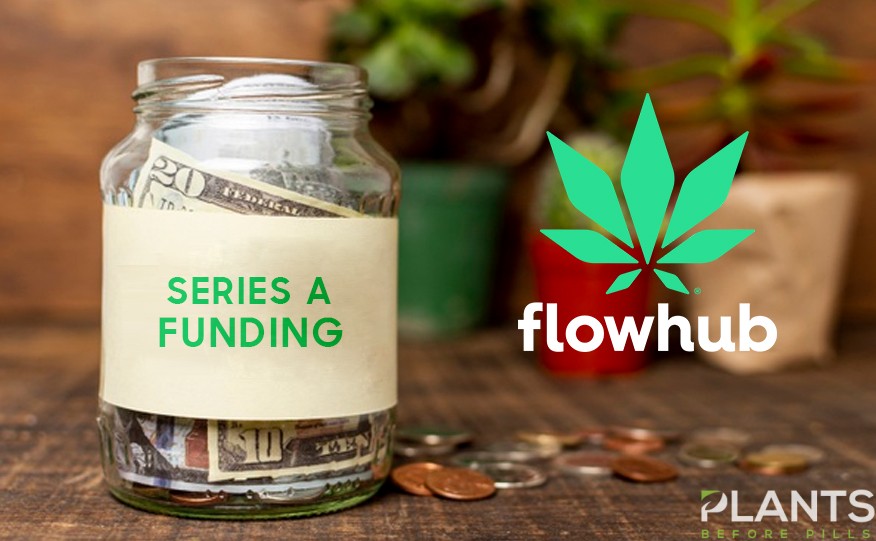 Cannabis retail management software vendor Flowhub successfully raised $23 million in the Series A funding round. Flowhub is a retail management platform for marijuana dispensaries.
The Series A funding round was led by e.ventures, Evolve Ventures, who is supported by Kraft Heinz, and Poseidon. Other notable investors in the company include 9Yards Capital, former NBA commissioner David Stern, and co-founder and former chief executive officer of Venmo Iqram Magdon-Ismail.
In a press release by Flowhub, founder and chief executive officer Kyle Sherman said "what we are experiencing right now is an end to cannabis prohibition and Flowhub is one of the front lines of this movement. Every legal transaction completed with the Flowhub retail platform is a positive step forward, and we are committed to helping our customers build thriving cannabis businesses. With this investment, we will continue to automate the cannabis supply chain, retail and reporting processes and bring to market technology solutions that are not only shaping the cannabis retail business, but also driving forward the future of legalization and de-stigmatization."
Flowhub's Innovative Products
The company's wide range of offerings currently includes online-ordering features, in-store purchases, integrated features in partnership with LeafBuyer and Leafly, and an updated software which highlights its mobile inventory system. The Cashier App has also been enhanced to work with other devices such as an iPad and other similar tablets and gadgets.
Dispensaries will also reportedly gain access to easier and more hassle-free customer identification methods by using handheld devices programmed with Flowhub software.
Its integration with LeafBuyer, Leafly, as well as Dutchie, "allows cannabis businesses to stay on top of crushing compliance mandates and to create the ideal cannabis tool stack that best serves their business needs."
In an exclusive interview with Crunchbase News, Sherman revealed that their location in Denver, Colorado is key for achieving success in the field, saying "Colorado is ground zero for regulated cannabis – both medically and legally." Sherman states that innovations from Colorado help pave way for legalizations within other states to push through.
In total, the amount raised by the company comes to $27 million. Based on its press release, the company intends to use its funding towards product innovation, adding more members to their team, and expanding its network of clients.
Artificial Intelligence (AI) and the Cannabis Industry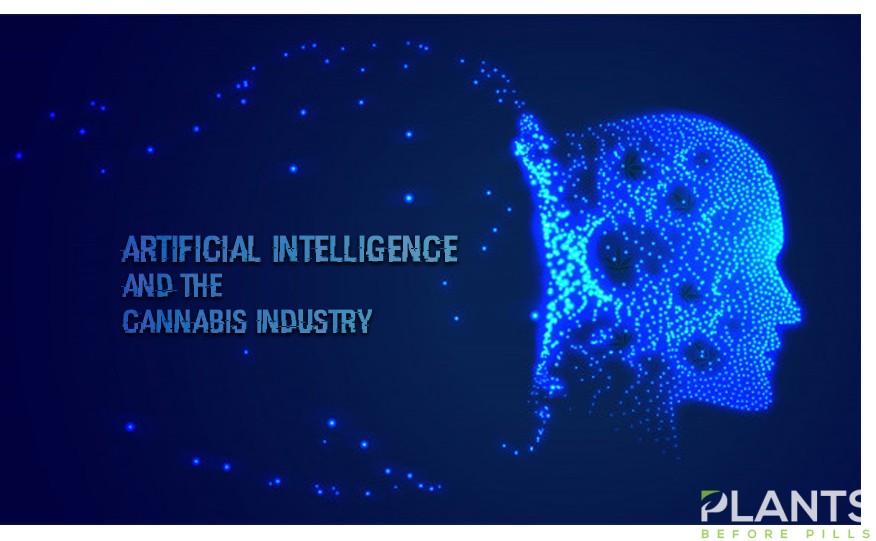 The AI (Artificial Intelligence) industry is expected to make significant contributions to the cannabis sector. The rise in the number of investors and the amount of funds can potentially aid marijuana-related organizations in adopting innovative tech, including AI.
CROP Corp. CEO and Director Michael Yorke remarked that AI can aid in the cultivation and monitoring processes of cannabis growing companies. Artificially intelligent sensors combined with high-definition cameras have the potential for keeping track of inputs in the cultivation site. This includes monitoring various growing aspects including water, pH level, and CO2 levels, as well as temperature, humidity, feeds and light.
With an AI keeping an eye on these factors, cultivators can cut down the time spent monitoring their crops, while still ensuring the quality and quantity of yields. Moreover, trimming and de-leafing is also seen as a viable area in which AI can be applied.
Other parts of the cultivation process that can be automated by machines and codes include planting, detection of diseased plants, healing, and removal of sick crops and prediction. AIs can also be taught to identify the sex of crops for propagation. This technology can also enable the creation of new strains and strain customization to achieve desired effects.
Technology can also help in the aspect of sales and marketing of Cannabis products. Apps, websites,  and social media platforms are just some of the avenue where technology can be used in the cannabis industry
All these predictions about the use of artificial intelligence in the cannabis world are likely to lead to the more immense growth of the sector.
Cannabis Legalization and Artificial Intelligence
However, experts note that the lack of federal legalization can stand in the way of these developments. With the current state of marijuana legalization in the United States, cultivators are in need of advanced tracking mechanisms in order to comply with the complex regulations currently in place.
Nabis Holding president Mark Krytiuk said that the current regulations "[require] businesses to follow detailed rules that govern every area of the industry." He also emphasized that "even the smallest error can cost a cannabis business thousands and incur harsh punishments such as losing their cannabis license."
Because of this, automation technology cannot be implemented without ensuring that every regulatory law will be considered. It is important to note that compliance is one of the biggest reasons that many marijuana businesses fail.
Meanwhile, Krytiuk said that AI can aid in tracking state-by-state regulations, allowing retailers to keep an eye on any development with regards to marijuana laws in their respective states. This will enable them to grow, package, distribute and sell their products knowing that they are following updated regulations.
The Role of Cannabis in the Podcasting Landscape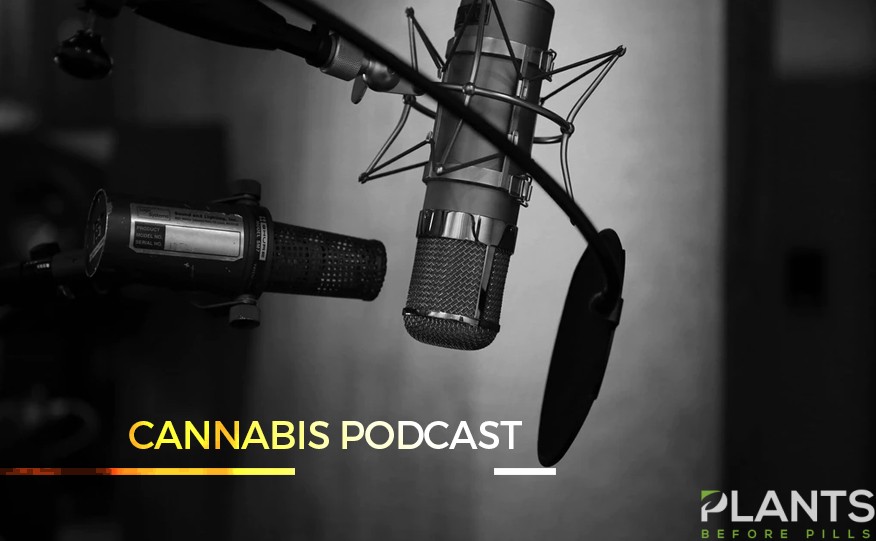 Emerging in the early 2000s, podcasting is a relatively new industry. In a way, it is an offshoot of the more mainstream television talk show and radio broadcasts. From the first podcast launched in 2004 and to the thousands of podcasts available today, the industry has definitely grown into something immutable.
In recent years, especially with the legalization of marijuana, more and more podcasters are more open in expressing their use and favor of the plant. The effect of this openness is like a two-way street: cannabis affects the podcasting industry and podcasts affect the cannabis industry.
On one side, cannabis affects the flourishing podcasting industry by adding a very important topic into the larger conversation enabled by podcasts. The plant could also contribute to the industry by lending its creative, cognitive and energy-giving properties to podcasters.
On the other side, podcasts offer a platform to conduct discussions about cannabis, its social, political and economic implications. Podcasters talking about marijuana have enabled conversations that help shed some light about what the plant has to offer, making it a more mainstream, publicly accepted and more understood topic.
5 Cannabis-Focused Podcasts You Should Check Out
As marijuana becomes a more accepted topic not only in TV and radio but also in podcasts and other modern venues across the world and the internet, you can bet that this plant is being tackled in a more in-depth manner in these platforms. If you are looking for podcasts that openly talks about the plant, its use, and many other marijuana-related topics, then you should definitely check out these shows.
Cannabis Industry Voice by the National Cannabis Industry Association (Cannabis Radio)
Entrepreneurs who are looking to enter the marijuana sector will surely appreciate NCIA's show. Released weekly, Cannabis Industry Voice launches meaningful discussions with people who have been working in the legal marijuana sector.
Hosted by NCIA Communications Project Manager Bethany Moore, Cannabis Radio invites guest members that provide valuable insider knowledge in different aspects of the marijuana industry, from businesspeople to recruiters and other individuals who work in and benefits from the legal sector. Some of the guests are affiliated with the business, medical, journalistic and government organizations.
This show is perfect for people who are looking for professional and highly informative content, especially as it looks at various aspects of the cannabis world.
Great Moments in Weed History with Abdullah and Bean
Marijuana has been regarded as one of the oldest crops that humanity has been tending to for thousands of years. So, it follows that the plant has been around during great points in human history. This is probably the reason why this weekly show tackles, well, great moments in the history of the plant.
Cannabis journalist Abdullah Saeed and marijuana author David Bienenstock talks about the significant role the plant plays throughout history. With only 12 episodes to date, the hosts gave fun and informative discussions about important points in history in which MJ is involved. This includes the story about Bob Dylan and the Beatles, the arrival of hashish to Europe and even the claims the Jesus used cannabis oil to perform miracles.
The best part is that the two talk about the plant while smoking it, making the chat a lot more fun and relevant. In fact, the two even encourage listeners to smoke up while listening. Unfortunately, there are no new episodes of the show since the end of season 1 back in May 2018.
Getting Doug with High by Doug Benson
One of the most popular effects of the plant is that some varieties of it can make users euphoric and less inhibited. If this is the feeling you are familiar with, then listening to Getting Dough with High is probably a great option.
This show features comedian Doug Benson blazing up with other comedians while talking about anything and everything. Benson invites two comedians for every episode to try out the strain of the day. The podcast has featured a wide variety of strains including the Red Fire Cherry Tangle (sativa) and Gelato (indica). With 241 episodes and counting, Benson and his comedian friends have tried a whole lot of strains.
So, if you are looking for light-hearted fun featuring whatever cannabis strains they have that day, then you should definitely check this out.
Dude Grows Show Cannabis Podcast
With legalizations left and right, one of the best ways to build up your stash is to grow your own. Those who will cultivate their own plants, Dude Grows Show is the podcast for you. Now on its 895th episode, DGS has given countless valuable tips and tricks when cultivating the crop.
Aside from offering guides, DGS is also known for tackling various matters important to marijuana growers including the use of carbon filters, the issue of pruning and new innovations.
The Todd L. Levitt, Marijuana Law Podcast
Lastly, you should probably check out The Todd L. Levitt, Marijuana Law Podcast, especially if you are an avid cannabis enthusiast or a medical marijuana patient. This show talks about the legal aspect of marijuana in light of the conversations surrounding the legalization of medical and recreational use of the plant.
Host Todd L. Levitt has tackled a whole lot of marijuana-related law topics including licensing, growing rules and regulations, as well as recent developments in marijuana laws and their implementation. This podcast will surely be useful for those who frequently consume the plant and those who are new to the marijuana world.
Other Podcasts that You Can Enjoy Better with Cannabis
Besides MJ-focused podcasts, you may be looking for shows that talk about things you are passionate about – aside from cannabis, of course. Well, out of the thousands of broadcasts out there, you are sure to find shows that you will surely enjoy better while consuming MJ products. Here are some of them.
The Secret History of the Future by Tom Standage and Seth Stevenson
Those looking for stimulating discussions about history and its relevance to the present and the future, then this is one of the best choices. This podcast talks about different events, inventions and ideas from the past and how we can use this information to prepare for the future. The hosts, Standage and Stevenson also make it a point to discuss how our ancestors received these developments to understand the present.
The Philosophy Guy by Brenden Weber
As the plant is known to provide a boost in users' cognitive functions, you might want to listen to The Philosophy Guy for your dose of mental exercise. Hosted by Weber, this podcast creates conversations out of various cultural and social products, from movies, shows, cartoons and books, even public figures and issues.
While some may find philosophy boring and pretentious, this show makes it more interesting by tackling philosophical ideas presented through these contents and current affairs. So, of if you are looking for philosophical insights about pop culture and many other things you see in the media, then this will perfectly go with your CBD-rich strain.
Another Round by Heben Nigatu and Tracy Clayton
Another Round is a great place to start for women of color. The show hosted by two women of color themselves, this show offers a place to converse about different aspects of human life such as race, gender and culture. The best thing about this is that the two makes meaningful discussions all while drinking booze! So, while the hosts drink up, why not join them and make your own drink made from CBD products? This way, you can keep up with their vibe while listening to their ideas and banter.
For individuals who are looking for a fictional podcast to listen to, Welcome to Night Vale is a good choice. Released twice every month, this show brings you the Night Vale community radio show hosted by Cecil Palmer. This show paints a fascinating picture of a dessert community in which weird things happen to weird people. From the Sheriff's Secret Police and the Vague, Yet Menacing Government Agency to the mysterious hooded figures and John Peters, you know, the farmer, you will surely find the daily fix of uncanny, creepy and fun 'updates.'
You will definitely find Cecil's voice soothing and relaxing, perfect for the calming effect the plant has to offer. Plus, those who love music will find it awesome that the show features superb music from independent artists. Should you find yourself longing for more Night Vale related content, you can purchase cannabis books set in the community.
Both the podcasting and cannabis industries have been thriving in the past years. With the two sectors making significant contributions to each other, you can definitely expect both of them to continue flourishing in the future. In the meantime, enjoy listening to these podcasts while consuming your favorite cannabis strains and products. To make the experience more enjoyable, why not grab some edibles or drinkables to go with your listening session?