The Best End of the Year Activities with CBD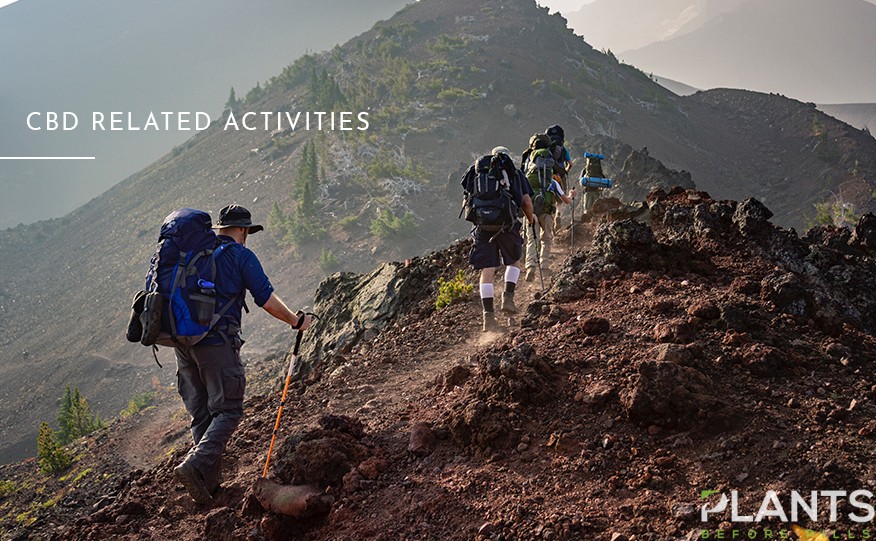 2020 is just around the corner and you only have a few more weeks left to get the most out of your 2019. Have you already thought of a plan to enjoy the remaining days of the year? Well, if you're a CBD enthusiast, you will never run out of fun and thrilling things to do and explore before the new year finally makes its landfall.
Whether you're a fan of edibles or finds delight in tinctures, expect that there comes a lengthy list of fun activities you can do with CBD products. Curious to know what these are? To help you exploit the remaining days of 2019, we have listed 4 of the most awesome and entertaining things you need to kick off your bucket list now.
Year-end Activities with Cannabis and CBD Products
Eyeing to go on a hike this season? That's great! However, aside from food, drinks, first-aid kit, and your weather-appropriate clothing, it's important to not forget adding CBD tinctures to your list of hiking necessities.
Since the compound comes as a natural pain-relieving solution, taking some dose of it as you go through miles of hiking will help bring relief to your weary body. Moreover, since CBD also comes as an effective anti-anxiety alternative, it can also help you combat the nauseous and uneasy feeling that comes as you step towards higher grounds.
Come up with your own CBD recipe
If you're the type who prefers to stay at home and enjoy indoor activities over outdoor ones, there's a huge possibility that you're going to enjoy some food experimentation time with CBD. Since we're already near the tip of the year, coming up with your own CBD recipe will help you unlock another achievement for 2019 and open new opportunities for 2020.
Whether you're the type who loves to indulge in some CBD desert madness or someone who prefers to feast on simple yet delicious CBD snacks, it is already high time to follow your whims and experiment with your own cravings.
To add even more sugar to your activity, try to call some of your friends and immerse yourself in a fun, thrilling, and productive food experiment with the help of cannabidiol.
Try out other CBD products
Remember that CBD balm you saw on social media? How about the CBD-infused cocktail you've missed to taste during one of your friend's party? As we all know, the weeks before the grand New Year's Eve appeal as the best time for experimentation and exploration; a chance for everyone to do the things they've missed to try during the whole year.
As 2020 approaches, it's best to explore other CBD products you still haven't tried yet before the year reaches its twilight. This wouldn't just help you satisfy your 2019 bucketlist, but it would also help you discover new products that are worthy to become part of your 2020.
Engage in a creative project with CBD
Although time is already running out for 2019, it will never be too late to turn your dream project into a reality. Whether you're a musician, a poet, or even a visual artist, there comes a broad variety of possible creative projects you can start and complete over the holidays.
Feeling the urge to write a song? You can kickstart your composition with a few bites of some CBD edibles. Wanting to write something worth reading? Take a flight with the Muse by taking a sip of your favourite CBD drinks. Eyeing to create an art piece as a memento of the current year? Extract your creative juices with the help of CBD oil. No matter what project you want to immerse yourself in, you will never run out of CBD products to enjoy while you're at it.
Conclusion
Are you ready to welcome 2020 with open arms and hopeful eyes? Before you do, it's best to not leave any regrets behind. Which among these activities do you want to accomplish this holiday? Call your friends, prepare the CBD, and be ready to complete your bucketlist before a new year comes to light.
California Weed Delivery: Best Companies Roundup
With tons of new delivery services popping up, it can be hard knowing which is the best one. Read to learn about the top California weed delivery services in this roundup.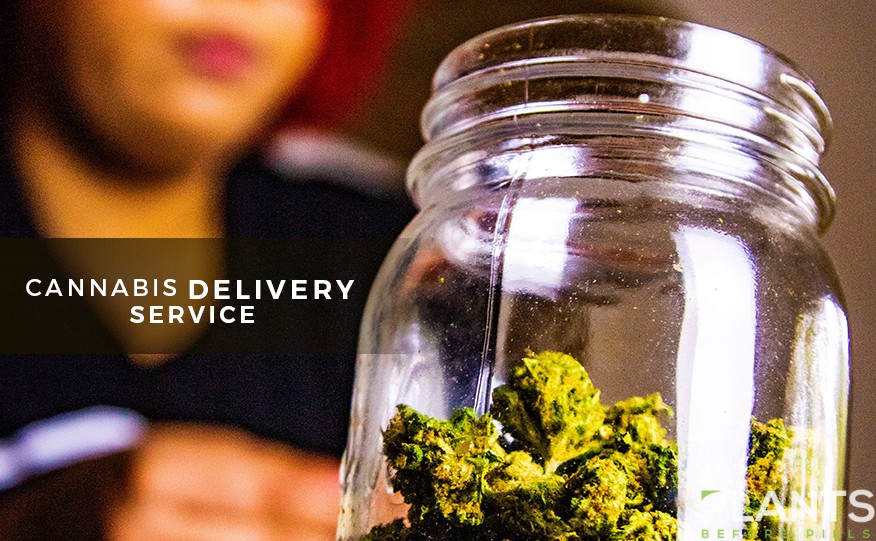 California weed delivery services have made life as a stoner a whole lot better in the Golden State. Customers can stay home and enjoy relaxing on the couch rather than making the trek to the dispensary and often pay lower prices on the same great products found in-store. Buying weed online is as easy as ordering lunch, just so long as you choose the right company. In this guide, we're covering the best weed delivery companies serving customers in California to help you pick the perfect option for your needs.
The Surge of Weed Delivery
Legalized in 2019, weed delivery is available throughout California for customers over 21 and medical patients over 18. Since being legalized, hundreds of delivery companies have cropped up throughout the state, but not all are equally reliable. Many of the delivery services now offering cannabis delivery are excellent and provide legitimate products from your favorite brands. However, some delivery services are operating illegally, so you must know the difference.
Don't just place an order with the first delivery service that you see – you'll need to do a little research to ensure that the company is legit. Licensed, reliable cannabis delivery services offer quality products from brands you know, affordable pricing, and fast delivery. Black market delivery services often sell off-brand or bootleg products, don't offer secure payment, and are far less reliable. In some cases, you may even find yourself paying more for low-quality fake items.
Top 4 Weed Delivery Services in California
Want to be sure you are getting the best products and services at the most affordable price? Try one of these four high-quality weed delivery services and discover hundreds of products available with the touch of a button:
Budee
Cannabis can be expensive, which is why we recommend taking advantage of deals whenever you can! Budee makes saving money on weed super easy by offering everyday low prices on hundreds of premium cannabis products plus deals and limited-time sales to help you save even more. Pay close attention while you browse – Budee is always updating their options and launching new deals on popular brands and products.
Details:
Delivery minimum: No minimum
Delivery fee: FREE
Wait time: 60-minute express; schedule next-day delivery
Ganjarunner
Some cities and townships in California are home to dozens of dispensaries, but not all areas have been welcoming to cannabis businesses. In many communities, access to cannabis is still limited, and what is available may be overpriced. Using a cannabis delivery service is an easy way to increase your options and give you the same convenient buying experience as someone in a more accessible area. Ganjarunner is a fantastic weed delivery company offering widespread coverage, serving customers throughout the state of California.
Details:
Delivery minimum: No minimum
Delivery fee: FREE
Wait time: 60-minute express; schedule next-day delivery
Greenrush
Because cannabis delivery companies don't have to worry about stocking, organizing, and running a storefront, many are able to have more extensive selections of products. Greenrush is one such company offering an incredible variety of items from dozens of brands, so there's something for everyone of every preference. Featuring more than 300 products available in as little as an hour, Greenrush gives you so many options you'll never want to go back to the dispensary.
Details:
Delivery minimum: $40
Delivery fee: FREE
Wait time: ~90-minutes
Mountain Remedy
If you crave a personalized touch or like to ask advice from your budtenders when shopping for cannabis, you'll love Mountain Remedy. Offering a great selection of premium products from trusted brands, Mountain Remedy stands out for its dedication to its customers and their experience. Mountain Remedy allows customers to chat live with menu experts at any time to learn more about product selections and to get personalized recommendations.
Details:
Delivery minimum: $50
Delivery fee: FREE
Wait time: ~90-minutes
Final Thoughts
Weed delivery is making it super convenient to shop for cannabis in California, whether you are looking for a specific product, don't have a nearby dispensary, or want to take advantage of amazing deals. Unfortunately, some black-market services are operating illegitimately, so it's crucial to be able to spot fakes. By sticking to well-known and reputable delivery services like those we've shared here, you can relax, knowing everything you buy will be high-quality and priced affordably.
PH Search Avatar image CBD Recipe: Sparkling Rose Elixir Mocktail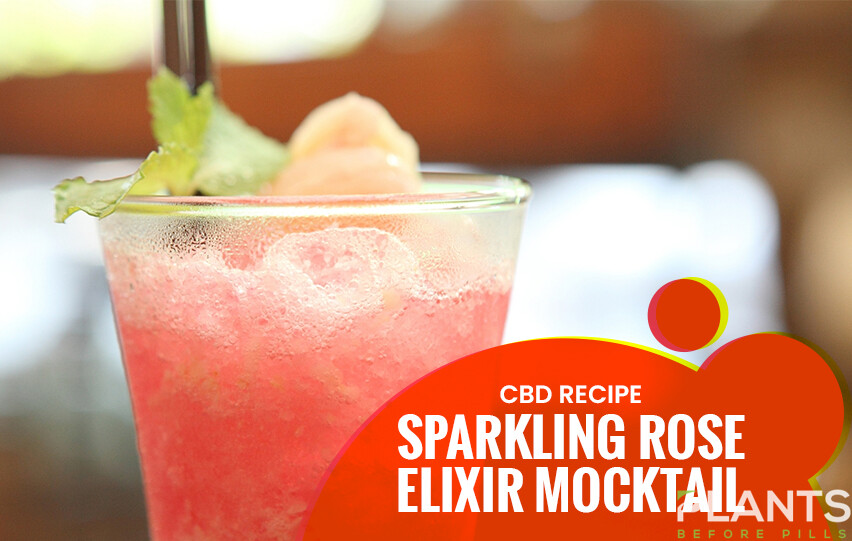 This nice, refreshing mocktail is the perfect drink after a long and stressful day. Being infused with CBD, it'll certainly help in soothing your frayed nerves, Watch this video to find out how to make this healthy and fun drink!
Cooking with CBD Oil: 3 Recipes You Can Make on 4/20 & Every Day
Want to explore ways on how to better enjoy the health benefits of CBD oil? You can work it into some easy-to-make healthy dishes. Watch this video to know how.