The Latest Cannabis Trends to Follow this 2020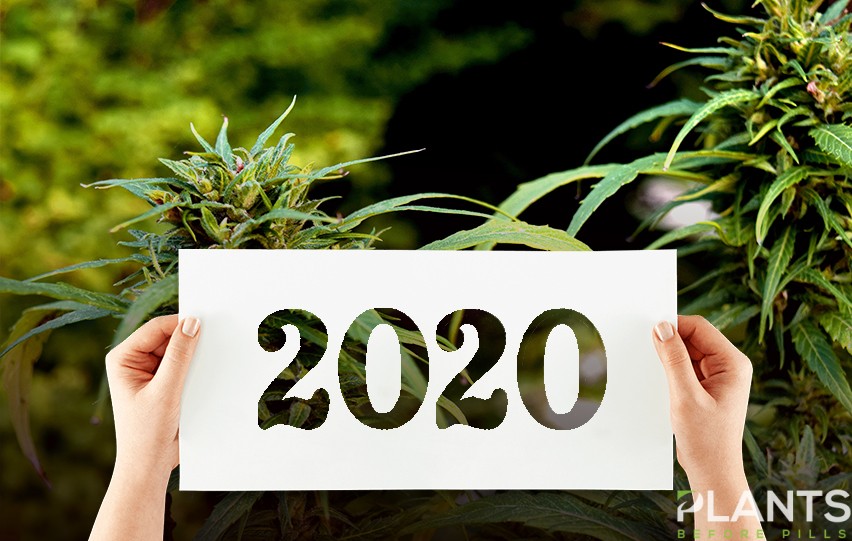 Cannabis may be around for thousands and thousands of years, but you can expect that the plant will undergo new developments as more research is conducted. With the legalization of the plant not only in specific states of the United States but also in entire countries such as Uruguay and Canada, there are bound to be valuable additions to research and development works related to cannabis.
With the mounting mainstream interest in medical and recreational marijuana, more entrepreneurs and companies are starting to focus on the plant. From health and leisure products to new and exciting strains, complete with cannabis-focused establishments, there are plenty of things you should watch out for this 2020. Want to know where to start? Read on!
New Cannabis Strains to Try
First up are newly developed strains that can make anyone's cannabis journey much more exciting. In the past, experts have estimated that there are almost 800 strains available in various communities across the globe. Quite possibly, there are a lot more cannabis strains than that.
Keep in mind that each strain has its own distinct characteristics that make that strain unique. When casual and expert growers find two strains that they find preferable, they tend to experiment by breeding them to create the perfect strain for them. Because of this, you can bet that there are over 800 varieties of the plant.
This year, you might want to try some of the newest and most exciting strains. Check them out below:
Let's start this list by talking about The New. Yes, this strain is called "The New" because it is, well, new. Developed by Humboldt Seed Organization and Sherbinski, this feminized variety is an indica-dominant hybrid. In fact, it is 80% indica. This means that it is bound to have high levels of tetrahydrocannabinol (THC), which can reach up to 28%.
To create this variety, the breeders crossed Sherbinski's Girl Scout Cookies and a special type of Larry OG. When growing these seeds, you will have to wait up to 65 to 7 days before you see flowers. It can be grown both indoors and outdoors. To learn more about growing seeds and purchasing them, please visit the cannabis seedbank experts at Amsterdam Seedshop.
Wedding Flowers one of the newest creations of Dr. Krippling, a UK-based cannabis research and development brand. In many ways, it is an improvement of the famous Wedding Cake. Wedding Flowers has a rich flavor and aroma profile.
Because it is a sativa and indica hybrid, you can enjoy a combination of cannabidiol and THC. This is an indica dominant strain, so it has high THC levels at 20%. It is known to have a flowering time of around 56 days.
Bred by G13 Labs, this auto-flowering hybrid is a mix of Sunset Sherbet and Girl Scout Cookies. As it is auto-flowering, it is easy to know that it is mixed with Cannabis ruderalis. This type of strain is known for its auto-flowering quality, which is the ability to switch from vegetative to flowering growth.
Because the two main plants are indica-dominant, you can expect a good amount of THC. However, it can also give cerebral stimulation. Fro-Yo auto's profile is sweet and fruity, combined with a hint of earthy tastes.
When it comes to regular strains, New Order is one of the most notable entries. It was developed by Mosca Seeds with a whopping 85% indica dominance. Its parents are Triangle Kush and Wookies #15 (mother) and Fire Alien White (father). It has a flowering time of 60 to 65 days with medium to large yields. According to the creator Mosca Seeds, this strain a personal favorite.
New Health and Leisure Cannabis Products
While growing and consuming leaves and buds is a great way for adventurous individuals and medical marijuana patients, there are people who would rather start slow or take it easy. This is simply a matter of consumption preference. These individuals prefer to consume the plant in order ways.
With the current climate surrounding marijuana, many different ways of consumption have been found. From orally ingesting food and beverage products to topical applications, consumers nowadays have can use cannabis and CBD oil products however they please. For the latest health and leisure products, here are some you should look out for:
Avon's CBD oil for skin care
Who hasn't heard of Avon? This beauty product company is known across the globe for its accessible and affordable products. In the past, customers could get their hands on a wide range of items such as skincare, fragrances, and cosmetics. While these are good deals for its patrons, CBD enthusiasts will be glad to know that it has entered the green market.
Avon just launched its very first CBD skincare product called Green Goddess. It is a facial oil infused with CBD oil along with other natural ingredients such as sunflower, jojoba, turmeric and squalene oil. This product is touted as a vegan, fragrance-free and hypoallergenic product, which has been tried and tested by dermatologists.
Pure BS Maple Shack's infused syrup
Even if you are not a pancake addict, you have probably craved pancakes in the past. And what can make pancakes perfectly sweet? Maple syrup, of course! This syrup does not offer a sickly-sweet taste to your breakfast. Instead, it has a mild flavor that goes well not only with pancakes but also with waffles and French toasts.
If you think that there is nothing better than adding maple syrup to your morning meal, then think again. Pure BS Maple Shack's syrup is infused with cannabinoids, THC to be exact! It has 500 mg of THC per four-ounce bottle. A lot of research has been done to perfect this product, so why not go and give this tasty treat a try?
Hapy Kitchen's award-winning gourmet edibles
We know that there are a lot of cannabis-infused edibles ever since the legalization of the plant in many parts of the world. In fact, this market has become one of the most profitable ventures in the past months. While you can definitely try every product in your dispensary, you might be craving for some gourmet-level edibles to match your high standards for marijuana buds.
Enter Hapy Kitchen, the Cannabis Cup 2019 winner from Portland, Oregon. This artisanal kitchen uses a secret proprietary technique to extract cannabinoids from the plant, allowing them to combine THC into their line of luxury chocolates and CBD to their tinctures and other edibles. The best thing is that they give exciting twists to their items such as the chai tincture.
New Cannabis-Focused Places to Check Out
Now, because the plant has been legalized and is slowly becoming more and more mainstream, many businesses are starting to offer services to enthusiasts and patients alike. These establishments are consumer-friendly, making them an ideal place to meet fellow marijuana consumers and experience the culture in your area. Here are some of the places you should check out:
Berkeley's vaping lounges
Those who live in Berkeley or are traveling to Berkeley will be glad to know that the city is planning to open lounges that would allow people to smoke, vape or generally consume marijuana. These lounges will be placed in the city's dispensaries. With these places, residents have a safe space to peacefully consume their preferred cannabis products. This is perfect for people who are not able to use the plant in the comfort of their own homes.
Colorado's Illegal Burger franchise
Burgers have always been decadent, but what makes Illegal Burger's menu much more appealing is the added benefit of CBD. Known as the very first CBD restaurant franchise Illegal Burger is owner Jordan Nixon's answer to the growing demand for infused products in Colorado. Nixon definitely knows what he is talking about as he himself is a medical marijuana patient.
Suffering from multiple sclerosis, CBD is what made him live his everyday life normally. Nixon is passionate about his advocacy and business that he also established a CBD brand named Illegal Brands, which the restaurant chain uses in preparing their food items.
If you think gambling and endless nights out are the only attractions in Las Vegas, you will be glad to know that you can now pamper yourself with cannabis in the city. And we do not mean consuming your cannabis products in Vegas, although that is one thing you can do in Sin City.
You can drop by Waldorf Astoria Spa to see how you can experience the best self-care and wellness treatments complete with CBD topicals such as massage creams. Choose from its luxurious packages such as the Essential Stress Release Massage. You can also take home jars of CBD cream used for your massage, leaving no waste behind.
From the health and beauty departments to leisure and even the culinary world, there's no denying that the prevalence of cannabis products has become ever-present in just about any field. As the marijuana industry continues to experience a growing demand, so can we expect to see more and new products in these fields.
Who Should Get a Medical Marijuana Card?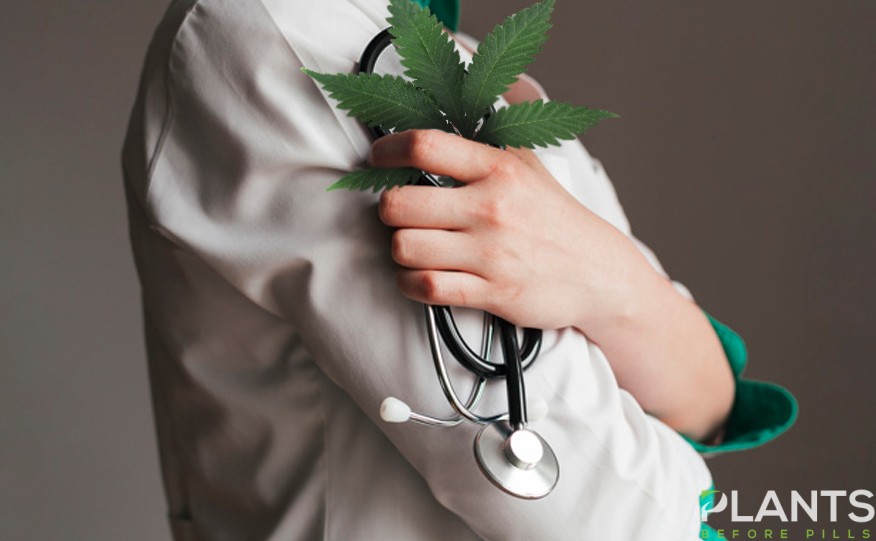 If you have a qualifying medical condition, it's possible to obtain a medical marijuana card in the state of Colorado. These cards give you access to legal dispensaries where you can buy products that contain THC and CBD. Though there are other states that allow for medicinal marijuana, Colorado has one of the most well-established programs in the country.
Who Is Eligible for a Medical Marijuana Card?
The first step in getting your PA medical marijuana card is to figure out if you are eligible for one. You must be at least 18 years of age or older and have either a qualifying condition or a chronic disease that has been diagnosed by a physician. In the state of California, patients can obtain their medical marijuana card online through the state's website; however, they must still provide proof of residence (i.e., driver's license) and proof of identity (i.e., social security number).
The following are examples of conditions that qualify someone for obtaining a medical marijuana card:
Cancer
AIDS/HIV-positive status
Glaucoma
Chronic pain syndrome
Parkinson's Disease
Alzheimer's Disease
A stroke
Multiple sclerosis
Who Is Not Allowed to Have a Medical Marijuana Card?
If you're not a resident of the state, you cannot get a medical marijuana card. Simply put: if you don't live in the state where you want to obtain a medical marijuana card, then it's not likely for your application to be approved. Also, if you're under 18, this is not the time for a getaway vacation with your friends (sorry).
In order to ensure that only those who are eligible have access to medical marijuana, it's important to follow these guidelines closely and make sure that all information provided is accurate.
How Do You Apply for a Medical Marijuana Card?
You're ready to apply for a medical marijuana card. Here's what you need to know:
You must have a qualifying condition. In most states, the only way to get a medical marijuana card is if you have one of the conditions on the list. Each state has its own criteria for what qualifies as an illness that warrants medical marijuana use and possession, which can range from cancer and AIDS-related symptoms all the way down to gastrointestinal disorders like irritable bowel syndrome (IBS).
You must be at least 18 years old (and older than 21 in some states). Most states require that their patients be at least 18 years old when applying for their identification cards or licenses with which they will purchase cannabis products from dispensaries—with some exceptions. For example, Illinois allows those as young as 17 years old access through parental consent while New Jersey requires customers over 21 years old who plan on buying more than 2 ounces every three months fill out an application form before entering a dispensary so staff can determine whether or not their purchases qualify under state law even though anyone above 21 may legally purchase up to 2 oz without needing permission from anyone else first
What Are the Benefits of Having a Medical Marijuana Card?
Having a medical marijuana card can be helpful in several ways. For one, it allows you to access the drug safely and legally, which can be difficult if you don't have one. In addition, getting a card is often cheaper than buying illegal cannabis because not only do you not have to worry about getting caught by the police (which could lead to jail time or other legal consequences), but your medicine will also come with lower prices.
Having a medical marijuana card also gives patients access to lighter forms of cannabis that may be less likely to make them feel high or lethargic than stronger strains like Sativa or Indica. Finally, it means that your doctor knows about how much THC works for you (for instance) rather than just guessing blindly about how much is enough based on hearsay from other patients who've used similar products before them!
Do I Need a Prescription to Get a Medical Marijuana Card?
You do not need a prescription to get a medical marijuana card. As long as you have been diagnosed with a qualifying condition, you can apply for your medical marijuana permit without one. That being said, if you've been prescribed cannabis by your doctor and are interested in using the drug to treat your symptoms, it's worth checking with him or her first before applying for your permit. If you've been diagnosed with any one of the conditions listed previously (or another one that qualifies), then yes, you probably need medical marijuana:
Conclusion
If you're interested in getting a medical marijuana card, you should know that there are eligibility requirements for both patients and caregivers. The application process involves filling out some paperwork as well as paying a fee at your local health department or county clerk's office. Once approved, your card will be valid for up to two years before it needs renewal. Renewing this card is much easier than applying for one in the first place; all you need to do is send back some documents and pay another fee!
Delta 9 THC – What Is It and How Does It Work?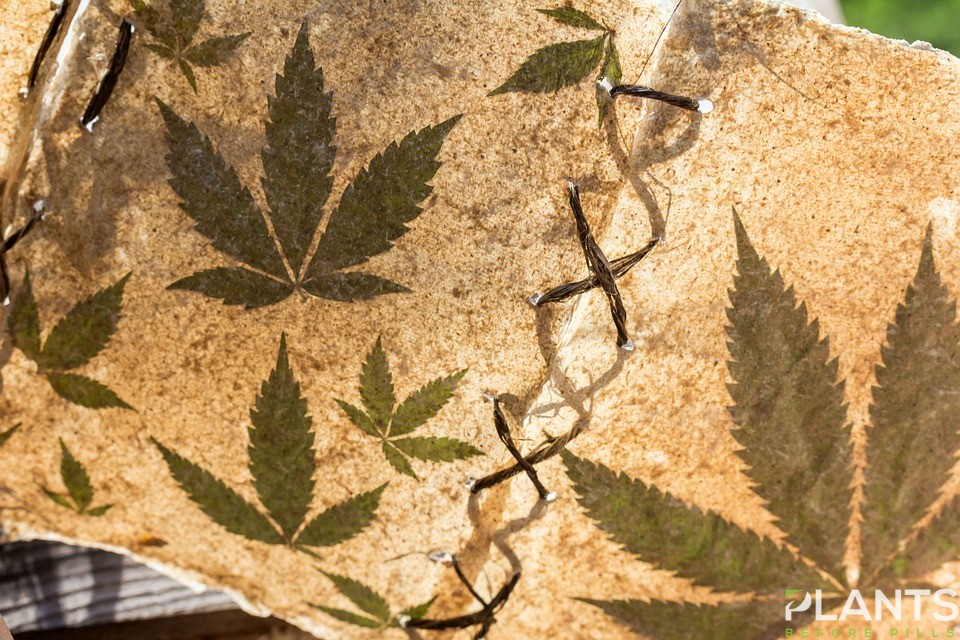 There are over 100 different compounds found in the cannabis plant, with each having its own effect on the body. Delta 9 THC is one of these compounds and is one of the most studied and understood. This compound has been shown to have many therapeutic uses and can be used to help treat a variety of ailments. In this article, we will go over what Delta 9 THC is, how it works, how much you should take, and what effects you can expect from using it.
What is Delta 9 THC?
Delta 9 THC is a psychoactive compound found in cannabis. It's also known as THC, and it's one of the most well-known compounds in cannabis. Delta 9 THC is the main psychoactive compound in cannabis, meaning that it produces intoxicating effects when consumed.
Delta 9 THC has been used since at least 2700 BC by humans for many purposes, including as an analgesic and an appetite stimulant. It interacts with receptors throughout the body to produce its effects on mood and behavior, which include feelings of euphoria or calmness as well as changes in perception.
What are the effects of Delta 9 THC?
Delta 9 THC has a variety of effects. In addition to producing feelings of euphoria, relaxation, and happiness, the compound may also trigger the following mental and physical effects:
Paranoia or anxiety
Hallucinations (seeing things that aren't there)
Short-term memory loss
Delta 9 THC can also be used to treat chronic pain and muscle spasms caused by multiple sclerosis. According to researchers at the University of California San Diego School of Medicine and Scripps Research Institute in La Jolla, California: "Delta-9-tetrahydrocannabinol [THC] is effective for improving appetite and nausea in patients suffering from cancer."
How does Delta 9 THC work?
Delta 9 THC is an agonist of the cannabinoid receptors. In other words, it mimics the effects of naturally occurring cannabinoids in your body. These receptors are found in different parts of your body including your brain and central nervous system. The two most common types are CB1 and CB2 receptors (both inhibitory).
Delta 9 THC has similar effects to other cannabinoids such as:
Marijuana use can cause a feeling of euphoria or happiness
It can also decrease anxiety, depression, nausea, and vomiting.
It also reduces tremors associated with Parkinson's disease but may increase them in people with bipolar disorder or schizophrenia
How much Delta 9 THC should I take?
If you're new to Delta 9 THC, it's a good idea to start with a low dose and work up. Always take Delta 9 THC in a controlled environment and do not operate heavy machinery or drive while under the influence. It is also recommended that you do not take Delta 9 THC if:
You are pregnant
You have an existing medical condition (e.g., heart disease)
You are taking any other medication
Delta 9 THC is an important part of cannabis.
Remember, you've probably heard of THC before. This is the most abundant and active of all cannabinoids. It's also the only one that gets you high, so it's no surprise that Delta 9 THC is the most active form of this cannabinoid. Delta 9 can be found in other products like kombucha, cookies, cakes, and gummies.
As a result, it's easy to see how drugs like marijuana can be addictive: using these substances causes your body to produce more Delta 9 THC than usual (especially when you smoke it). The same goes for synthetic substances such as Spice or K2; they contain chemicals similar enough to delta-9 tetrahydrocannabinol (THC) so that when used over time your body may start producing more THC receptors in order to get "high" off them too!
Conclusion
You've now learned about Delta 9 THC and how it works. If you're interested in trying this compound, we recommend that you talk to a doctor before beginning any new treatment. They can help determine if Delta 9 THC is right for you and what dosage would be best suited to your needs.
How You Can Benefit From Cannabis Delivery Services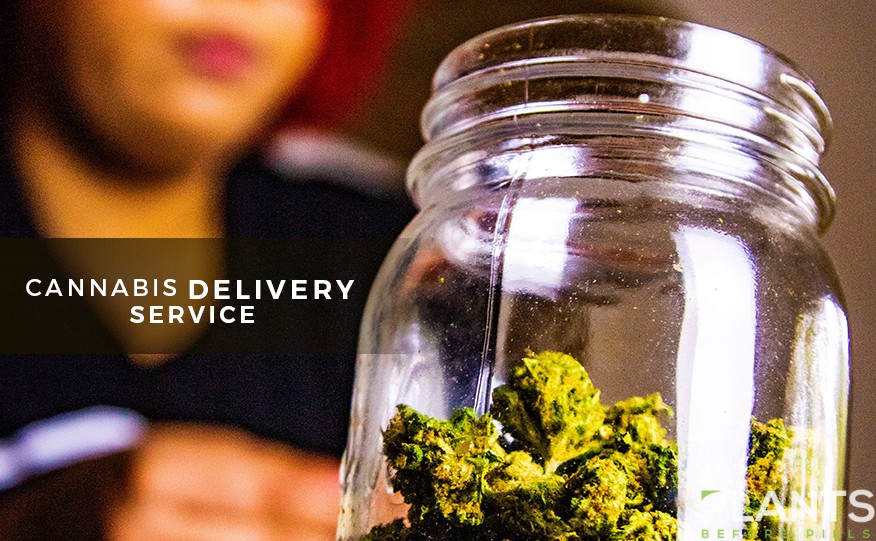 If you're new to cannabis, it can be a little intimidating to walk into a dispensary for the first time. Not only that, but your local dispensary might not have what you're looking for. If that's the case, LA weed delivery services might be right up your alley! Here are four ways cannabis delivery services can help you get what you need and make buying weed easy:
Cannabis delivery services can alleviate some of the burden.
With the legalization of recreational marijuana in Canada and more states in America, cannabis has become more readily accessible than ever. However, there are still some barriers to entry for those who want to purchase it. They may not be able to get away from work or home life long enough to make it to a dispensary; they might not want others to know that they're buying marijuana, or maybe they don't feel like driving anywhere right now. Fortunately, there are now several cannabis delivery services that allow you to get your pot delivered straight to your door, whether at home or work! You'll never again have to worry about missing out on that sweet deal because you couldn't leave your desk by 5 pm on Friday—order online and wait for your package arrives within hours!
Delivery services are discreet.
If you're looking to order cannabis, knowing how a delivery service works can help you make an informed decision. First off, if you decide to go with a cannabis delivery service, they are usually discrete. That means that when you place your order and receive it at home or work, no one will know what is inside of their packages. Even if someone sees the package and opens it up (which isn't recommended), there won't be anything there that would give away what is inside the box or bag. This includes any labels or branding from the company and any packing materials used by them when shipping out products on behalf of their customers who have ordered online via web platforms like Weedmaps or Leafly.
Delivery is fast.
Delivery times vary by service, and some offer same-day delivery. Others may be able to get your package to you within the hour.
A variety of strains and products are available for you on one menu.
The variety of strains and products available for you on one menu is a significant plus. You can get all the benefits of cannabis, but discreetly that allows you to order from your home. And because it's delivered right to your door, there's no need to go out into public (which can be intimidating).
Whether edibles, vape pens, or flowers, when considering where to buy your cannabis products, they must be high-quality. If you're shopping online rather than at an actual dispensary in person, there could be more risk involved in what kinds of products are being sold and whether those products are safe for consumption by humans (or dogs).
You should be able to get the cannabis you need to be delivered right to your door.
In many states, you can get cannabis delivered right to your door. This is a great way to get the cannabis you need without leaving your house. Many companies provide this service, and you must choose one that works for you. Some companies offer delivery on various strains, while others may only deliver certain types of cannabis products.
Conclusion
Delivery services offer a wide range of products that customers can feel comfortable with because they know exactly what they are getting before purchasing. The companies that provide these services are dedicated to giving you a fantastic experience when ordering from them by offering free shipping and excellent customer service. This cannabis delivery service is safe, but it also ensures that you get the best product possible.