The Latest Cannabis Trends to Follow this 2020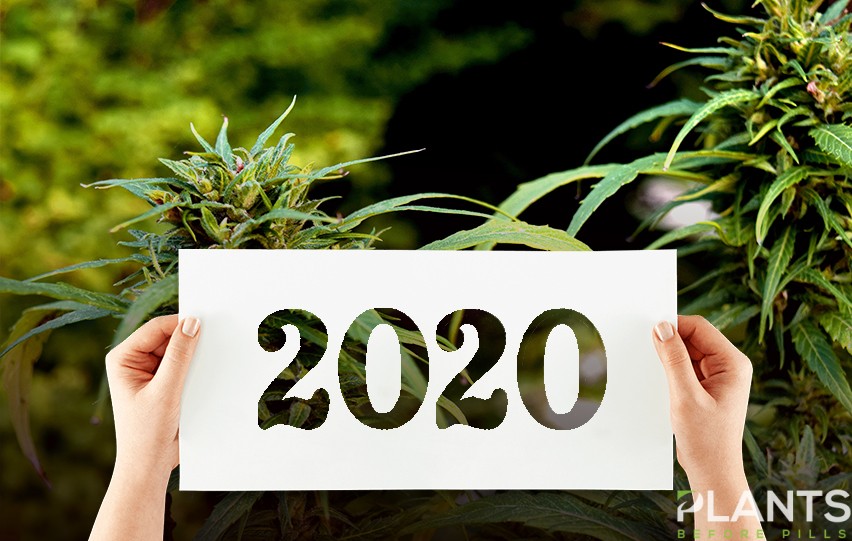 Cannabis may be around for thousands and thousands of years, but you can expect that the plant will undergo new developments as more research is conducted. With the legalization of the plant not only in specific states of the United States but also in entire countries such as Uruguay and Canada, there are bound to be valuable additions to research and development works related to cannabis.
With the mounting mainstream interest in medical and recreational marijuana, more entrepreneurs and companies are starting to focus on the plant. From health and leisure products to new and exciting strains, complete with cannabis-focused establishments, there are plenty of things you should watch out for this 2020. Want to know where to start? Read on!
New Cannabis Strains to Try
First up are newly developed strains that can make anyone's cannabis journey much more exciting. In the past, experts have estimated that there are almost 800 strains available in various communities across the globe. Quite possibly, there are a lot more cannabis strains than that.
Keep in mind that each strain has its own distinct characteristics that make that strain unique. When casual and expert growers find two strains that they find preferable, they tend to experiment by breeding them to create the perfect strain for them. Because of this, you can bet that there are over 800 varieties of the plant.
This year, you might want to try some of the newest and most exciting strains. Check them out below:
Let's start this list by talking about The New. Yes, this strain is called "The New" because it is, well, new. Developed by Humboldt Seed Organization and Sherbinski, this feminized variety is an indica-dominant hybrid. In fact, it is 80% indica. This means that it is bound to have high levels of tetrahydrocannabinol (THC), which can reach up to 28%.
To create this variety, the breeders crossed Sherbinski's Girl Scout Cookies and a special type of Larry OG. When growing these seeds, you will have to wait up to 65 to 7 days before you see flowers. It can be grown both indoors and outdoors. To learn more about growing seeds and purchasing them, please visit the cannabis seedbank experts at Amsterdam Seedshop.
Wedding Flowers one of the newest creations of Dr. Krippling, a UK-based cannabis research and development brand. In many ways, it is an improvement of the famous Wedding Cake. Wedding Flowers has a rich flavor and aroma profile.
Because it is a sativa and indica hybrid, you can enjoy a combination of cannabidiol and THC. This is an indica dominant strain, so it has high THC levels at 20%. It is known to have a flowering time of around 56 days.
Bred by G13 Labs, this auto-flowering hybrid is a mix of Sunset Sherbet and Girl Scout Cookies. As it is auto-flowering, it is easy to know that it is mixed with Cannabis ruderalis. This type of strain is known for its auto-flowering quality, which is the ability to switch from vegetative to flowering growth.
Because the two main plants are indica-dominant, you can expect a good amount of THC. However, it can also give cerebral stimulation. Fro-Yo auto's profile is sweet and fruity, combined with a hint of earthy tastes.
When it comes to regular strains, New Order is one of the most notable entries. It was developed by Mosca Seeds with a whopping 85% indica dominance. Its parents are Triangle Kush and Wookies #15 (mother) and Fire Alien White (father). It has a flowering time of 60 to 65 days with medium to large yields. According to the creator Mosca Seeds, this strain a personal favorite.
New Health and Leisure Cannabis Products
While growing and consuming leaves and buds is a great way for adventurous individuals and medical marijuana patients, there are people who would rather start slow or take it easy. This is simply a matter of consumption preference. These individuals prefer to consume the plant in order ways.
With the current climate surrounding marijuana, many different ways of consumption have been found. From orally ingesting food and beverage products to topical applications, consumers nowadays have can use cannabis and CBD oil products however they please. For the latest health and leisure products, here are some you should look out for:
Avon's CBD oil for skin care
Who hasn't heard of Avon? This beauty product company is known across the globe for its accessible and affordable products. In the past, customers could get their hands on a wide range of items such as skincare, fragrances, and cosmetics. While these are good deals for its patrons, CBD enthusiasts will be glad to know that it has entered the green market.
Avon just launched its very first CBD skincare product called Green Goddess. It is a facial oil infused with CBD oil along with other natural ingredients such as sunflower, jojoba, turmeric and squalene oil. This product is touted as a vegan, fragrance-free and hypoallergenic product, which has been tried and tested by dermatologists.
Pure BS Maple Shack's infused syrup
Even if you are not a pancake addict, you have probably craved pancakes in the past. And what can make pancakes perfectly sweet? Maple syrup, of course! This syrup does not offer a sickly-sweet taste to your breakfast. Instead, it has a mild flavor that goes well not only with pancakes but also with waffles and French toasts.
If you think that there is nothing better than adding maple syrup to your morning meal, then think again. Pure BS Maple Shack's syrup is infused with cannabinoids, THC to be exact! It has 500 mg of THC per four-ounce bottle. A lot of research has been done to perfect this product, so why not go and give this tasty treat a try?
Hapy Kitchen's award-winning gourmet edibles
We know that there are a lot of cannabis-infused edibles ever since the legalization of the plant in many parts of the world. In fact, this market has become one of the most profitable ventures in the past months. While you can definitely try every product in your dispensary, you might be craving for some gourmet-level edibles to match your high standards for marijuana buds.
Enter Hapy Kitchen, the Cannabis Cup 2019 winner from Portland, Oregon. This artisanal kitchen uses a secret proprietary technique to extract cannabinoids from the plant, allowing them to combine THC into their line of luxury chocolates and CBD to their tinctures and other edibles. The best thing is that they give exciting twists to their items such as the chai tincture.
New Cannabis-Focused Places to Check Out
Now, because the plant has been legalized and is slowly becoming more and more mainstream, many businesses are starting to offer services to enthusiasts and patients alike. These establishments are consumer-friendly, making them an ideal place to meet fellow marijuana consumers and experience the culture in your area. Here are some of the places you should check out:
Berkeley's vaping lounges
Those who live in Berkeley or are traveling to Berkeley will be glad to know that the city is planning to open lounges that would allow people to smoke, vape or generally consume marijuana. These lounges will be placed in the city's dispensaries. With these places, residents have a safe space to peacefully consume their preferred cannabis products. This is perfect for people who are not able to use the plant in the comfort of their own homes.
Colorado's Illegal Burger franchise
Burgers have always been decadent, but what makes Illegal Burger's menu much more appealing is the added benefit of CBD. Known as the very first CBD restaurant franchise Illegal Burger is owner Jordan Nixon's answer to the growing demand for infused products in Colorado. Nixon definitely knows what he is talking about as he himself is a medical marijuana patient.
Suffering from multiple sclerosis, CBD is what made him live his everyday life normally. Nixon is passionate about his advocacy and business that he also established a CBD brand named Illegal Brands, which the restaurant chain uses in preparing their food items.
If you think gambling and endless nights out are the only attractions in Las Vegas, you will be glad to know that you can now pamper yourself with cannabis in the city. And we do not mean consuming your cannabis products in Vegas, although that is one thing you can do in Sin City.
You can drop by Waldorf Astoria Spa to see how you can experience the best self-care and wellness treatments complete with CBD topicals such as massage creams. Choose from its luxurious packages such as the Essential Stress Release Massage. You can also take home jars of CBD cream used for your massage, leaving no waste behind.
From the health and beauty departments to leisure and even the culinary world, there's no denying that the prevalence of cannabis products has become ever-present in just about any field. As the marijuana industry continues to experience a growing demand, so can we expect to see more and new products in these fields.
How to start your own CBD/Hemp business in 2022 [VIDEO]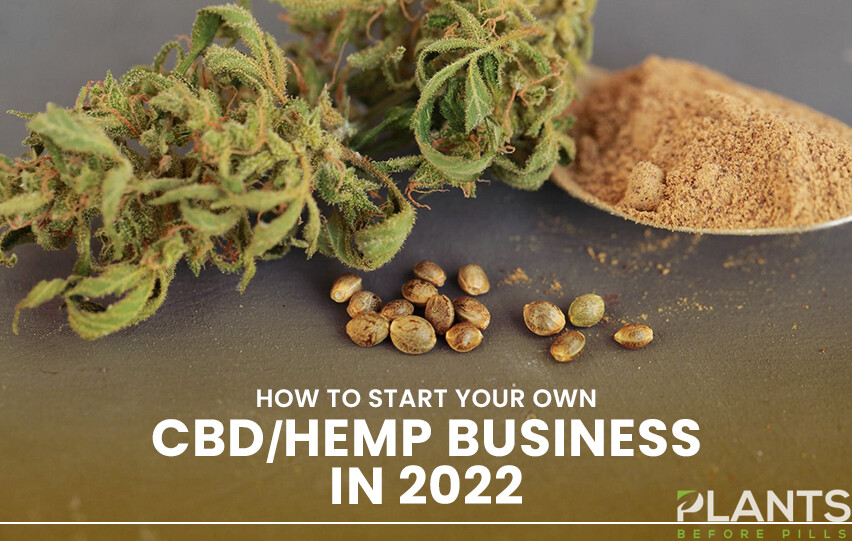 Getting into CBD is one of the most exciting prospects you can consider for the upcoming year. Thanks to widespread legalization and increasing awareness, CBD is steadily gaining plenty of momentum in different kinds of markets. Here's what you need to know.
Which Cannabis Accessories Are Best for You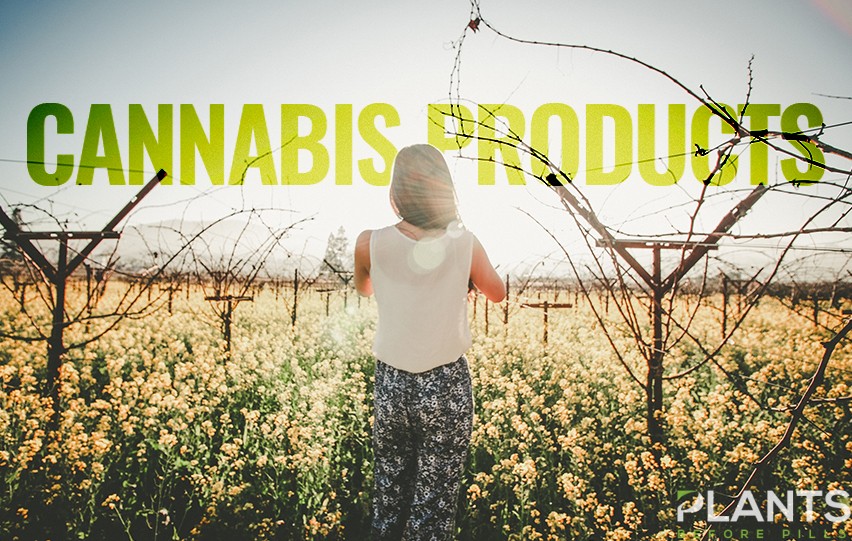 Best Cannabis Accessories
Cannabis accessories are having their moment. As more states continue to legalize recreational cannabis, the desire for fashionable ways to ingest CBD or even cannabis has never been greater.
Recently, Congress passed the Farm Bill into law. According to the 2018 Agriculture Farm Bill, one may grow, possess, sell or use cannabis-infused products whose THC level is less than 0.3%. Hence.
Since then, the ruling has pioneered a shift in the medical field and other professions concerning cannabis use. According to a recent poll by Gallup, roughly 12 percent of adults smoke cannabis. However, the numbers continue to rise with more cannabis wins.
It is cool to have the freedom to naturally incorporate cannabis into your daily life routine in ways that feel authentic to you. It will also help you celebrate the head shop lifestyle rather than conceal it and perhaps even contribute to the erasure of residual social stigma.
Must-Have Cannabis Accessories
When it comes to smoking cannabis, it is always critical to be prepared with the necessary stoner accessories. Nobody would want to be unprepared for an outdoor smoking session, whether at a friend's house, at home, or while on the go.
You may access a variety of high-tech yet cool gadgets online for your smoking session. The cannabis industry is brimming with innovation on every level imaginable!
If you're going to live the green life to the fullest, there are a few essentials that no stoner should be without. Of course, we would love to keep it simple, but some accessories may be helpful in your situation.
The following are some of the essential Cannabis accessories for any CBD enthusiast. With these essential stoner accessories, you will be ready for any sort of situation that may arise in the course of the day.
Rolling Tray
Probably, you don't like dealing with a filthy workstation. Therefore, you will need a rolling tray. Expert cannabis users know how chaotic rolling may be when handling fresh ground flowers.
A high quality rolling tray will help you roll your kratom flower or cannabis buds on the go since it's portable and easy to work with.
Cleaner
You should clean your smoking accessories thoroughly using a Cleaner Formula. Having a cleaning kit will ensure your smoking experience is better and elongate the lifespan of your accessories.
Rolling Machine
The frustration from rolling cannabis joints manually into an ideal cone may be heartbreaking. Fortunately, you may use a blunt rolling machine that will turn out your blunts into perfect cones while saving on time.
Lighter
Having your torch for smoking is a great idea. With a working blazer torch, you will not have to undergo the hassle of struggling to keep the blunt rolling.
Other gadgets include:
Water Pipe
Vaporizer
Steamroller Pipe
You may as well gift your loved ones a cannabis accessory that is best for them.
Take Aways
You no longer have to sift through shops as you hope not to get a gadget that may not serve its purpose. Cannabis lovers have options from a wide range of weed accessories they may choose from.
Numerous brands, shops, and designers are capitalizing on the market for attractive and functional cannabis accessories, creating items for both casual smokers and cannabis enthusiasts.
Have a question about a Cannabis Accessory? Kindly contact us!

CBD Trends for 2022: How to Leverage CBD in Retail [VIDEO]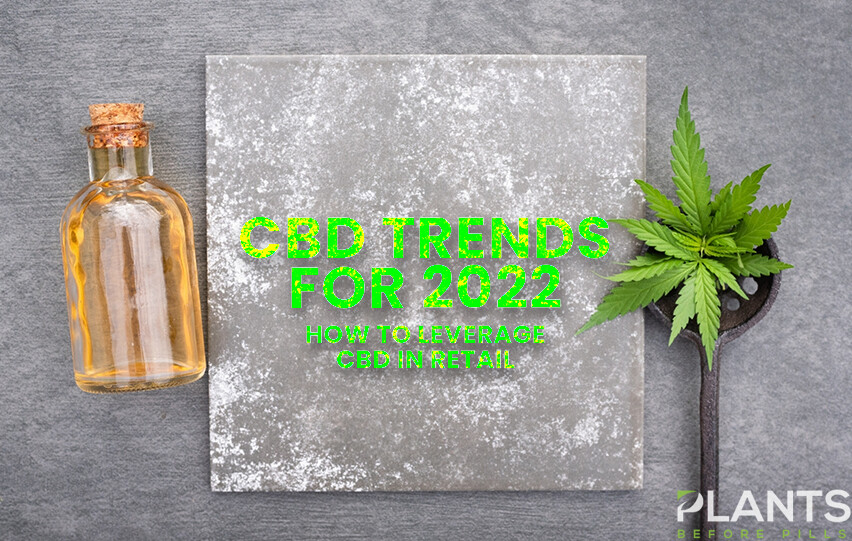 For the past few years, CBD has quickly become a massive force in retail. This trend is pretty flexible, and can be adopted by almost any kind of retail business. Check out these exciting CBD trends for the coming year.