The Latest Cannabis Trends to Follow this 2020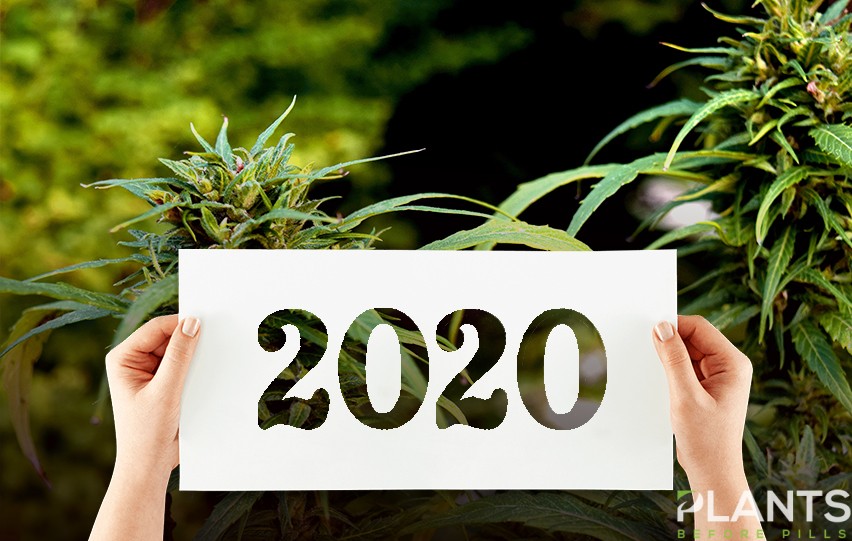 Cannabis may be around for thousands and thousands of years, but you can expect that the plant will undergo new developments as more research is conducted. With the legalization of the plant not only in specific states of the United States but also in entire countries such as Uruguay and Canada, there are bound to be valuable additions to research and development works related to cannabis.
With the mounting mainstream interest in medical and recreational marijuana, more entrepreneurs and companies are starting to focus on the plant. From health and leisure products to new and exciting strains, complete with cannabis-focused establishments, there are plenty of things you should watch out for this 2020. Want to know where to start? Read on!
New Cannabis Strains to Try
First up are newly developed strains that can make anyone's cannabis journey much more exciting. In the past, experts have estimated that there are almost 800 strains available in various communities across the globe. Quite possibly, there are a lot more cannabis strains than that.
Keep in mind that each strain has its own distinct characteristics that make that strain unique. When casual and expert growers find two strains that they find preferable, they tend to experiment by breeding them to create the perfect strain for them. Because of this, you can bet that there are over 800 varieties of the plant.
This year, you might want to try some of the newest and most exciting strains. Check them out below:
Let's start this list by talking about The New. Yes, this strain is called "The New" because it is, well, new. Developed by Humboldt Seed Organization and Sherbinski, this feminized variety is an indica-dominant hybrid. In fact, it is 80% indica. This means that it is bound to have high levels of tetrahydrocannabinol (THC), which can reach up to 28%.
To create this variety, the breeders crossed Sherbinski's Girl Scout Cookies and a special type of Larry OG. When growing these seeds, you will have to wait up to 65 to 7 days before you see flowers. It can be grown both indoors and outdoors. To learn more about growing seeds and purchasing them, please visit the cannabis seedbank experts at Amsterdam Seedshop.
Wedding Flowers one of the newest creations of Dr. Krippling, a UK-based cannabis research and development brand. In many ways, it is an improvement of the famous Wedding Cake. Wedding Flowers has a rich flavor and aroma profile.
Because it is a sativa and indica hybrid, you can enjoy a combination of cannabidiol and THC. This is an indica dominant strain, so it has high THC levels at 20%. It is known to have a flowering time of around 56 days.
Bred by G13 Labs, this auto-flowering hybrid is a mix of Sunset Sherbet and Girl Scout Cookies. As it is auto-flowering, it is easy to know that it is mixed with Cannabis ruderalis. This type of strain is known for its auto-flowering quality, which is the ability to switch from vegetative to flowering growth.
Because the two main plants are indica-dominant, you can expect a good amount of THC. However, it can also give cerebral stimulation. Fro-Yo auto's profile is sweet and fruity, combined with a hint of earthy tastes.
When it comes to regular strains, New Order is one of the most notable entries. It was developed by Mosca Seeds with a whopping 85% indica dominance. Its parents are Triangle Kush and Wookies #15 (mother) and Fire Alien White (father). It has a flowering time of 60 to 65 days with medium to large yields. According to the creator Mosca Seeds, this strain a personal favorite.
New Health and Leisure Cannabis Products
While growing and consuming leaves and buds is a great way for adventurous individuals and medical marijuana patients, there are people who would rather start slow or take it easy. This is simply a matter of consumption preference. These individuals prefer to consume the plant in order ways.
With the current climate surrounding marijuana, many different ways of consumption have been found. From orally ingesting food and beverage products to topical applications, consumers nowadays have can use cannabis and CBD oil products however they please. For the latest health and leisure products, here are some you should look out for:
Avon's CBD oil for skin care
Who hasn't heard of Avon? This beauty product company is known across the globe for its accessible and affordable products. In the past, customers could get their hands on a wide range of items such as skincare, fragrances, and cosmetics. While these are good deals for its patrons, CBD enthusiasts will be glad to know that it has entered the green market.
Avon just launched its very first CBD skincare product called Green Goddess. It is a facial oil infused with CBD oil along with other natural ingredients such as sunflower, jojoba, turmeric and squalene oil. This product is touted as a vegan, fragrance-free and hypoallergenic product, which has been tried and tested by dermatologists.
Pure BS Maple Shack's infused syrup
Even if you are not a pancake addict, you have probably craved pancakes in the past. And what can make pancakes perfectly sweet? Maple syrup, of course! This syrup does not offer a sickly-sweet taste to your breakfast. Instead, it has a mild flavor that goes well not only with pancakes but also with waffles and French toasts.
If you think that there is nothing better than adding maple syrup to your morning meal, then think again. Pure BS Maple Shack's syrup is infused with cannabinoids, THC to be exact! It has 500 mg of THC per four-ounce bottle. A lot of research has been done to perfect this product, so why not go and give this tasty treat a try?
Hapy Kitchen's award-winning gourmet edibles
We know that there are a lot of cannabis-infused edibles ever since the legalization of the plant in many parts of the world. In fact, this market has become one of the most profitable ventures in the past months. While you can definitely try every product in your dispensary, you might be craving for some gourmet-level edibles to match your high standards for marijuana buds.
Enter Hapy Kitchen, the Cannabis Cup 2019 winner from Portland, Oregon. This artisanal kitchen uses a secret proprietary technique to extract cannabinoids from the plant, allowing them to combine THC into their line of luxury chocolates and CBD to their tinctures and other edibles. The best thing is that they give exciting twists to their items such as the chai tincture.
New Cannabis-Focused Places to Check Out
Now, because the plant has been legalized and is slowly becoming more and more mainstream, many businesses are starting to offer services to enthusiasts and patients alike. These establishments are consumer-friendly, making them an ideal place to meet fellow marijuana consumers and experience the culture in your area. Here are some of the places you should check out:
Berkeley's vaping lounges
Those who live in Berkeley or are traveling to Berkeley will be glad to know that the city is planning to open lounges that would allow people to smoke, vape or generally consume marijuana. These lounges will be placed in the city's dispensaries. With these places, residents have a safe space to peacefully consume their preferred cannabis products. This is perfect for people who are not able to use the plant in the comfort of their own homes.
Colorado's Illegal Burger franchise
Burgers have always been decadent, but what makes Illegal Burger's menu much more appealing is the added benefit of CBD. Known as the very first CBD restaurant franchise Illegal Burger is owner Jordan Nixon's answer to the growing demand for infused products in Colorado. Nixon definitely knows what he is talking about as he himself is a medical marijuana patient.
Suffering from multiple sclerosis, CBD is what made him live his everyday life normally. Nixon is passionate about his advocacy and business that he also established a CBD brand named Illegal Brands, which the restaurant chain uses in preparing their food items.
If you think gambling and endless nights out are the only attractions in Las Vegas, you will be glad to know that you can now pamper yourself with cannabis in the city. And we do not mean consuming your cannabis products in Vegas, although that is one thing you can do in Sin City.
You can drop by Waldorf Astoria Spa to see how you can experience the best self-care and wellness treatments complete with CBD topicals such as massage creams. Choose from its luxurious packages such as the Essential Stress Release Massage. You can also take home jars of CBD cream used for your massage, leaving no waste behind.
From the health and beauty departments to leisure and even the culinary world, there's no denying that the prevalence of cannabis products has become ever-present in just about any field. As the marijuana industry continues to experience a growing demand, so can we expect to see more and new products in these fields.
Why Are Weed Delivery Services Exploding in Los Angeles?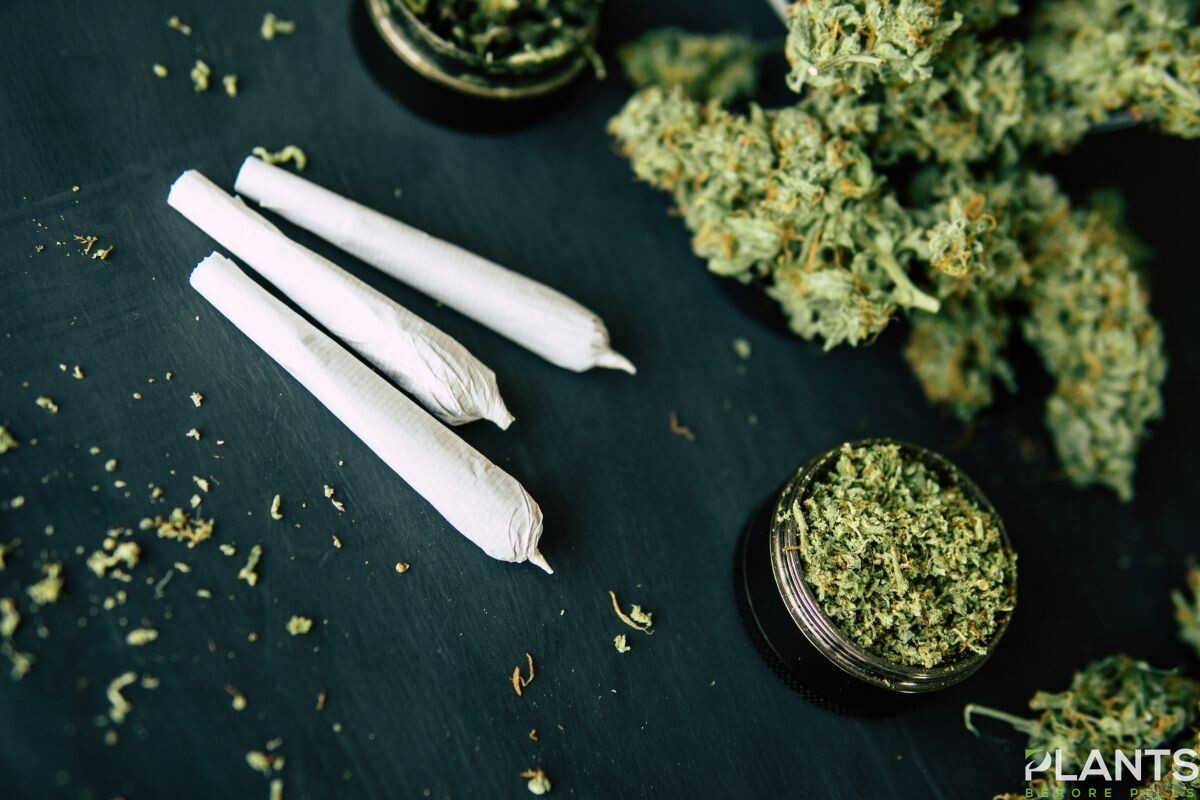 You may have heard of the term "weed delivery service Los Angeles," but you might not know what they do. Weed delivery services are companies that send weed to your house for a fee. There's been an explosion in these types of businesses in Los Angeles, and there are many reasons why this is happening. One reason is that it's legal to get weed delivered to you if it was bought legally from a dispensary, which means anyone can purchase pot on their own time without having to go out into public spaces where they could be judged or arrested for buying marijuana products. Another reason people love using weed delivery services is because it makes ordering weed so much more convenient than going into dispensaries where parking lots can be crowded with cars and waiting in lines for hours to make a simple purchase.
Here are 3 reasons why Los Angeles weed delivery services are experiencing record-breaking growth:
1. Weed delivery services are a convenient way to get weed without having to go anywhere
If you're looking for a quick and easy way to get weed, then a legit marijuana delivery service in Los Angeles can be the perfect solution. They use websites and mobile apps to connect cannabis users with dispensaries that are nearby. This means you can have your order delivered right to your door without ever having to leave home. It's so much easier than going out into public and trying to buy weed on the street as well. You can find these services in many different states across America.
2. Weed delivery services are an easy and discreet way of getting weed
Ordering weed online is not only discreet, but it's also a lot easier and more convenient than ever before. Weed delivery services are an easy and discreet way of getting weed without the hassle of having to travel or interact with anyone in person (especially now during the Covid-19 Pandemic). The process is simple: order your desired product from any one of these cannabis delivery services, and they'll deliver it right to your door! 
3. Weed delivery services offer a wide variety of strains that can be delivered directly to your home
With cannabis legalization in many states, the need for weed delivery services has increased. These services offer a large variety of strains so you can find what best suits your needs, and they deliver it right to your door. Weed delivery services are also convenient because you don't have to stop by a dispensary on your way home from work. With these weed delivery services, there's no reason not to enjoy the convenience of having everything delivered straight to you! All that is required is an online purchase, and then you'll be enjoying some high-quality marijuana at home.
Conclusion
Whether you are a busy professional or have an injury that prevents you from driving and getting your marijuana, weed delivery services may be the answer to your problems. Not only do they come right to your door, but many of them offer discounts for first-time customers! You can save time by selecting which dispensary is closest to your home and read reviews about each location before deciding on what company best suits your needs.
Dragon Chewer – The best mylar smell-proof dispensary bags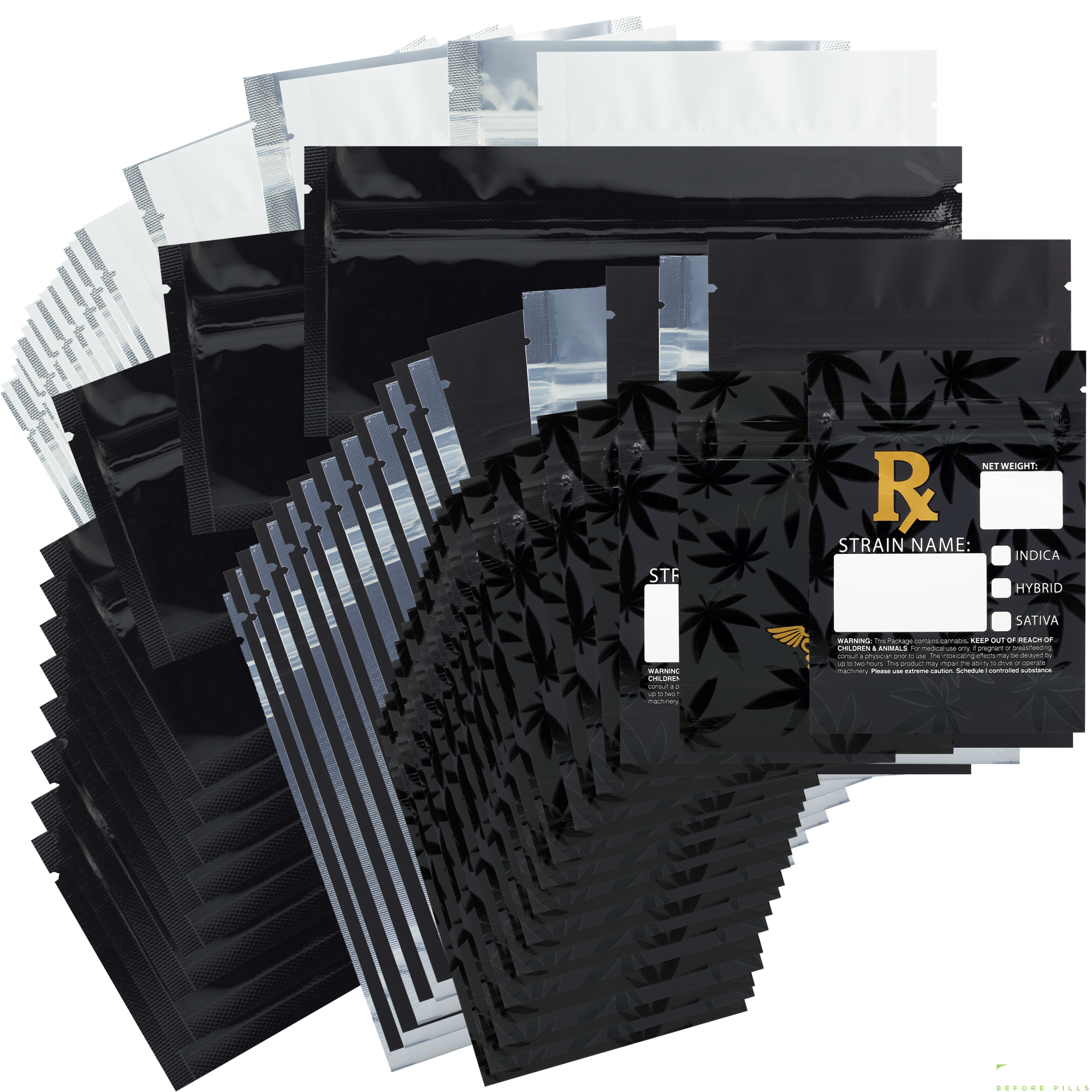 Dispensary medical mylar smell proof bags are not made the same. Dragon Chewer is the leading distributor of Caviar Locker mylar barrier bags. They have the lowest wholesale bulk prices on mylar bags in the USA. The ultra fast shipping on custom mylar bags is unmatched.
Click here to start shopping Dragon Chewer mylar bags.
We have tried a lot of the discount mylar bags and none even come close to what Dragon Chewer offers. All of the bags from Dragon Chewer are at least 4 MIL, use a tight smell-proof zipper, and can easily be heat sealed. The color selection is massive. Large or small mylar bags? Dragon Chewer has it! Whether you're looking for a pre-roll packaging bag or an entire pound, they have you covered. The current catalog covers pre-rolls, 1 gram, 3.5 gram, quarter ounce, half-ounce, 1 ounce, and 1 pound bags. They are adding child-resistant medium and large exit bags soon as well. Looking for colors? They have black, gold, clear, white, silver foil, kraft, and holographic. Multiple finishes like matte and gloss are available.
This is why we believe Dragon Chewer is the best place to buy mylar bags. They make custom dispensary packaging easy. Resealable mylar bags direct to your door with free shipping options available. Save the effort of trying to find "mylar bags near me" or in a brick and mortar store. You're going to pay a premium and Dragon Chewer has fast shipping to your front door.
Looking for custom 8th bags or just custom dispensary packaging in general? Dragon Chewer has that covered as well. They offer custom printed mylar bags and mylar bag templates right here in the USA at wholesale prices. Additionally, they have the best pre roll packaging bags with labels and other unique packaging supplies. Designer mylar bags are important to differentiate your brand from the rest of the competition. Custom 420 smell proof mylar bags from Dragon Chewer come blank, pre printed, with custom labels or you can create a design specifically to your brand.
Looking for packaging beyond bags? Dragon Chewer still has you covered. They are one of the largest cannabis or marijuana packaging distributors in the USA. They have a huge catalog of pre roll packaging tubes, boxes, pop top bottles, grinders, glass jars, concentrate containers and more.
Dragon Chewer is now working on new materials to provide more sustainable packaging for the cannabis industry. They have always been providing CPSC/ISO certified child resistant containers, but they are really stepping it up with unique additives and hemp fibers mixed into the materials for the containers. The dispensary label selection covers all THC warning requirements, universal symbols and they have a huge custom label selection. Skip the boring products on Amazon and browse some of these modern solutions to marijuana packaging.
The team over at Dragon Chewer is extremely helpful with questions and inquires. They give out free samples and work through custom templates regularly with customers. We highly recommend you stop by and check out the Dragon Chewer for your marijuana packaging supplies.
5 Tips On Finding The Best Cannabis Dispensary in Brampton Ontario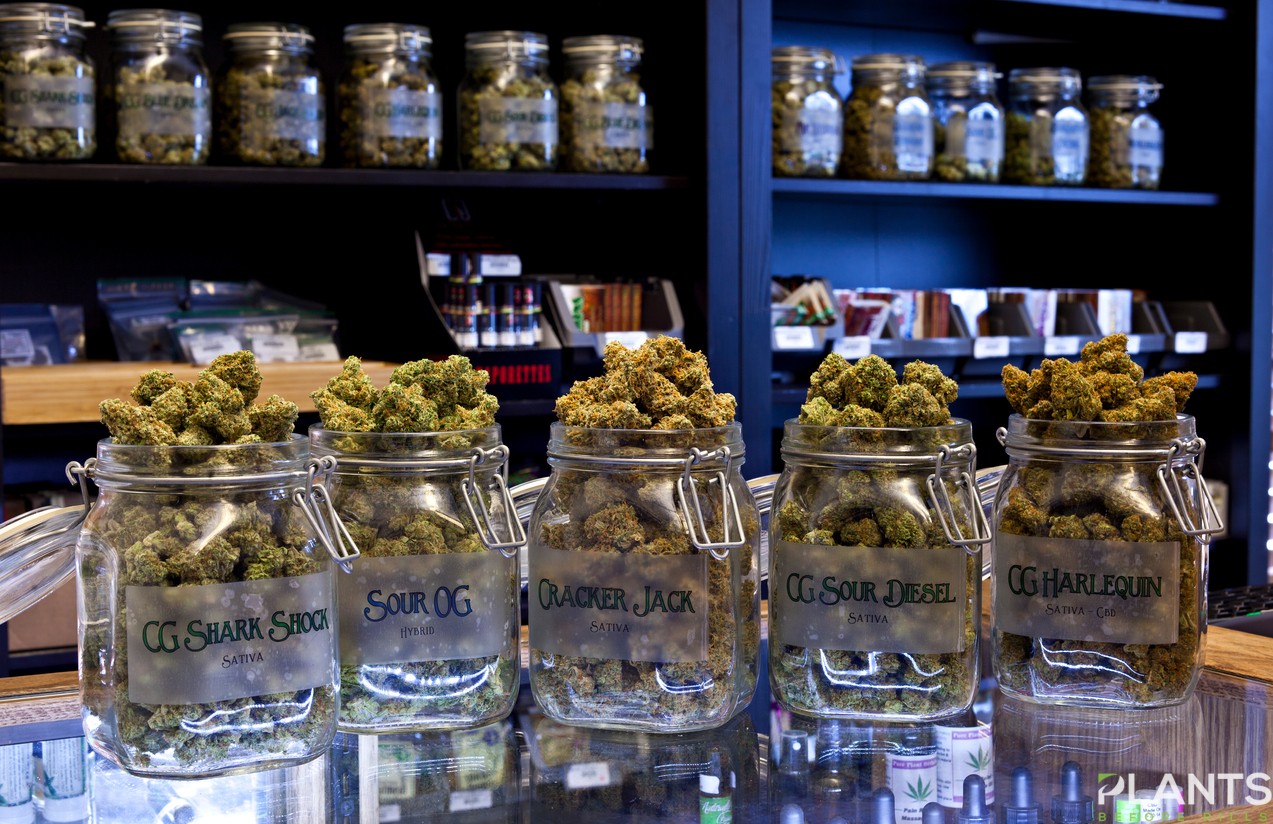 Cannabis and the cannabis industry as a whole have become very popular in North America, with no signs of them slowing down anytime soon. Cannabis no longer has to come from the black market by some grimy weed guy that you meet up with at odd hours of the night. These days, there are plenty of local dispensaries around Brampton, Ontario, with different strains and products for every condition. With that being said, it still can be pretty challenging to find a dispensary that has everything you desire. Finding the right cannabis dispensary isn't hard at all when you know what to look for.
Where is Brampton exactly?
Brampton is a city in southeastern Ontario, Canada, located on Etobicoke Creek, just west of Toronto. It is a suburban city with over 600,000 residents and has quickly grown due to its proximity to downtown Toronto and other big cities such as Mississauga and even Orangeville. In recent years, Brampton has grown into somewhat of an "up-and-coming" place for young people to find jobs or start families without having to deal with so much commute time on top of everything else that goes into living somewhere like downtown Toronto. If you live in southeastern Ontario and are looking for the best cannabis dispensary, we have compiled a list of 5 tips to find the best cannabis dispensary in Brampton.
Let's get started!
1. Find out which dispensaries are close to you
The first thing you'll want to do is find out where the closest dispensary is located relative to your location. Unless you are buying in bulk each trip, having a dispensary near you is very beneficial. There are times when you might run out of a particular strain, or even some items like papers, filters, or a vaporizer battery, and a long commute to a quality dispensary might not be in the cards on a particular day. Ensuring that you are close to your go-to dispensary can make life easier for you and keep more of your hard-earned cash in your pocket.
2. Ask friends and family for recommendations
Do you have a friend or family member who has been consuming cannabis for a long time? If so, they might have great insights on the best places to go. Ask them where they buy their cannabis and why they like it so much. Or, if you're feeling more social, try apps like Weedmaps or Leafly that can connect you with dispensaries in your area. Once you find one that catches your eye, take some time to browse the menu before making up your mind on whether to visit and what kind of products to purchase.
3. Research the dispensary's menu and find out what they offer
Cannabis dispensary menus have come a long way since the days of brownies and cookies. These days, you can find products such as edibles, topicals, tinctures, concentrates, vape pens, and more on every menu. As cannabis is becoming legal in more areas across the world, it's essential to understand what each product does so that you can make an informed decision about your purchase.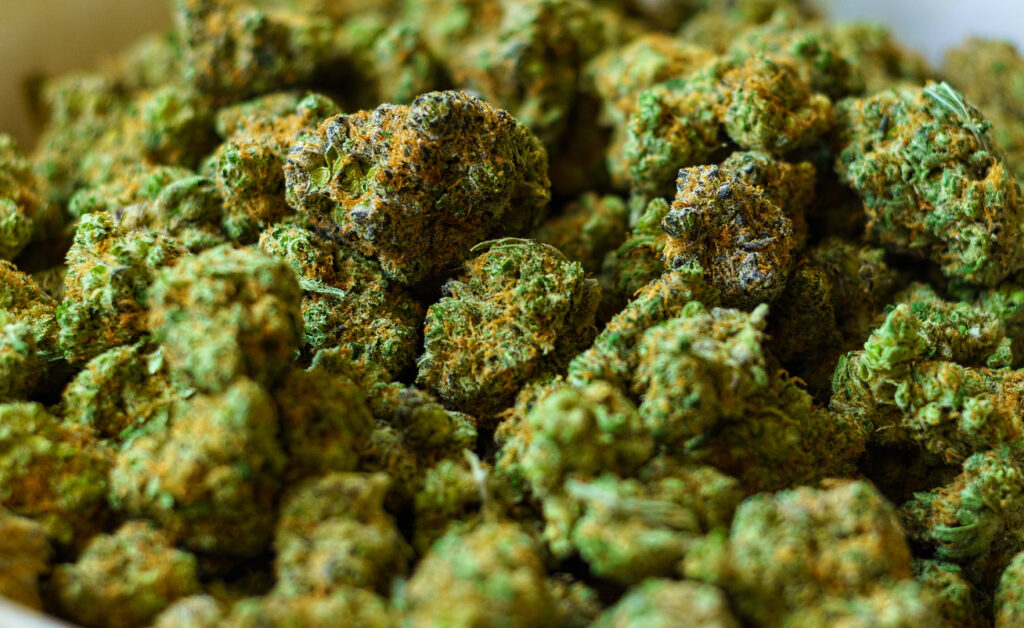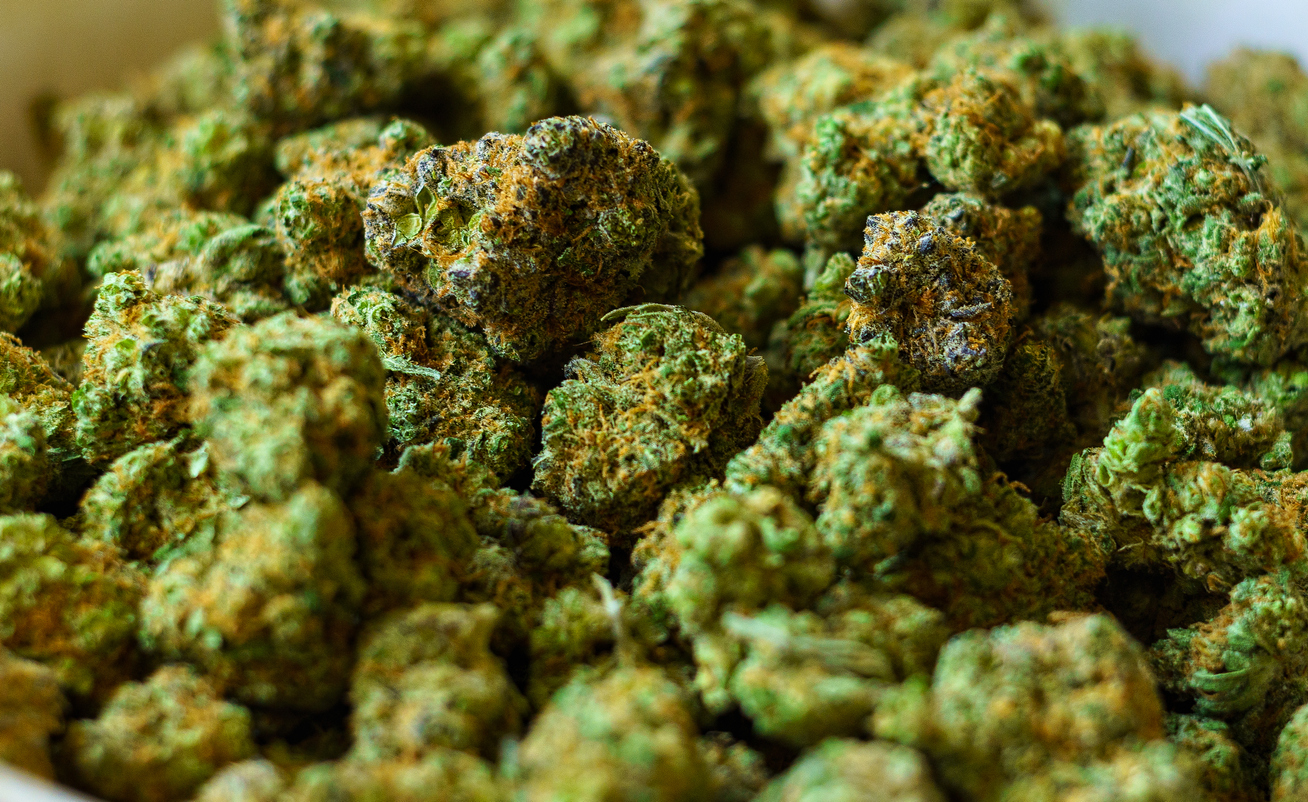 4. Check reviews on Google, Weedmaps, Leafly, etc.
You should have an idea about what kind of experience other people have had at the dispensary before visiting yourself. One way would be by reading reviews online, which we recommend doing before visiting any dispensary. Check for customer satisfaction, friendliness of staff, product variety comments, and make sure to omit dispensaries on your list that do not carry quality, lab-tested cannabis products.
5. Inquire about a membership or customer loyalty card
Get a membership card so you can get discounts on products and services for future visits. This can amount to considerable savings depending on the membership or loyalty cards terms. If you are a medical customer, these products are things you WILL NEED anyways, so you might as well get them at a discounted rate by utilizing the dispensary's card offerings.
Once you have found a few places that seem like a good fit, visit them all and see which one is best for you!
Conclusion
Finding the best Cannabis dispensary in Brampton, Ontario, can be a daunting task but, it doesn't have to be. If you follow these 5 tips, finding your ideal cannabis store will become more accessible and enjoyable for all involved!