Things to Know About Marijuana and Depression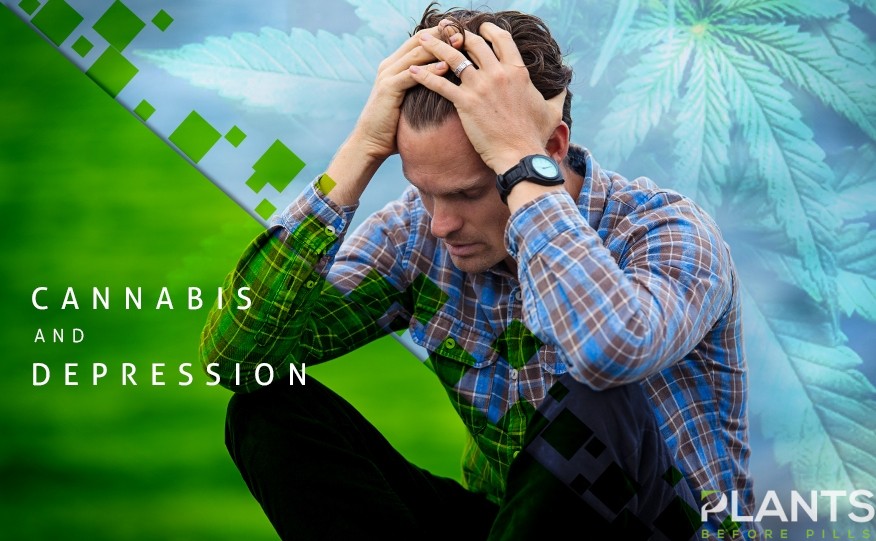 Depression is an insidious disease. In the past, teenage and even adult sufferers of this mood disorder are dismissed as merely sensitive, sad and other names that reduce the actual impact and implication of this medical condition. With more progressive legislations paving towards addressing these very real concerns, we are now able to address mental health in a more productive and proactive manner.
The addition of marijuana state laws to the ranks of the Mental Health Reform Legislation is a huge step in clearing addressing the facts and myths surrounding marijuana and depression. In an effort to clarify the connection between these two, we will talk about the reality of Cannabis use and how it relates to the condition, and vice versa.
Depression Sufferers and Marijuana Self Medication
In talking about the connection between cannabis usage and depression, it is important to know that there are thousands of sufferers who use this plant to treat their mental condition. This is because the effects of the cannabinoids, especially tetrahydrocannabinol (THC), is proven to alleviate symptoms of the mood disorder such as social anxiety, persistent sadness, anxiety and emptiness, and loss of interest in hobbies and activities. The compound cannabidiol (CBD) is also known to boost energy, improve concentration, relieve pain and enhance sleep, which also addresses depressive symptoms.
A study published in the journal Drug and Alcohol Dependence revealed that more and more patients are self-medicating to treat their illness. This is because the cannabis-infused products are now more accessible to residents of states in which medical marijuana is legal. In fact, the number of people who self-medicate is higher in states with legal MMJ.
CBD is known to treat Depression
The plant has two main compounds: CBD and THC. THC is known as the highly psychoactive substance and is thought to increase feelings of anxiety and paranoia. This is because being high causes sensory changes, usually heightened senses, making users more aware of their surroundings. This can cause uneasy and nervous feelings. Aside from these, THC causes euphoria and sedation.
On the other hand, CBD gives a brain or cerebral high. This means that consumers of CBD are bound to experience elevated moods (but not euphoria), sharper concentration (but not extremely heightened senses), pain relief (but not completely eliminates it), improved sleep (but not sedation). CBD is also found to relieve anxiety and panic, making it an ideal treatment for depression. In fact, researchers recognized its potential to be a fast-acting antidepressant.
Marijuana Laws – Depression is not explicitly stated as a Qualifying Condition
States with marijuana laws released a list of qualifying conditions for medical marijuana. These lists include chronic and debilitating illness, as well as debilitating conditions caused by these illnesses. Many individuals are given MMJ card for their mood and mental health conditions. However, it is important to note that depression is not explicitly stated as a qualifying condition. This is because of its ambiguous diagnostic nature, making it difficult to be pointed out by a physician in an objective manner (through physical tests).
However, the condition can definitely be treated using CBD. In fact, cannabis is a great treatment as it does not require increased dosages to ensure that it will work in long-term situations. This is because of CBD's reverse tolerance property, which means that the longer you intake CBD, the less amount you need to achieve the same effect.
Depression takes many forms, but one thing is for sure: it is slowly being taken seriously as seen in the legislation and research it has warranted. If you are interested in marijuana as a treatment for the condition, know that the plant does not cause depression at all. Visit a certified dispensary and get help from qualified physicians, making your treatment a more productive and effective one.
The State of Cannabis in Washington State: Things To Know in 2021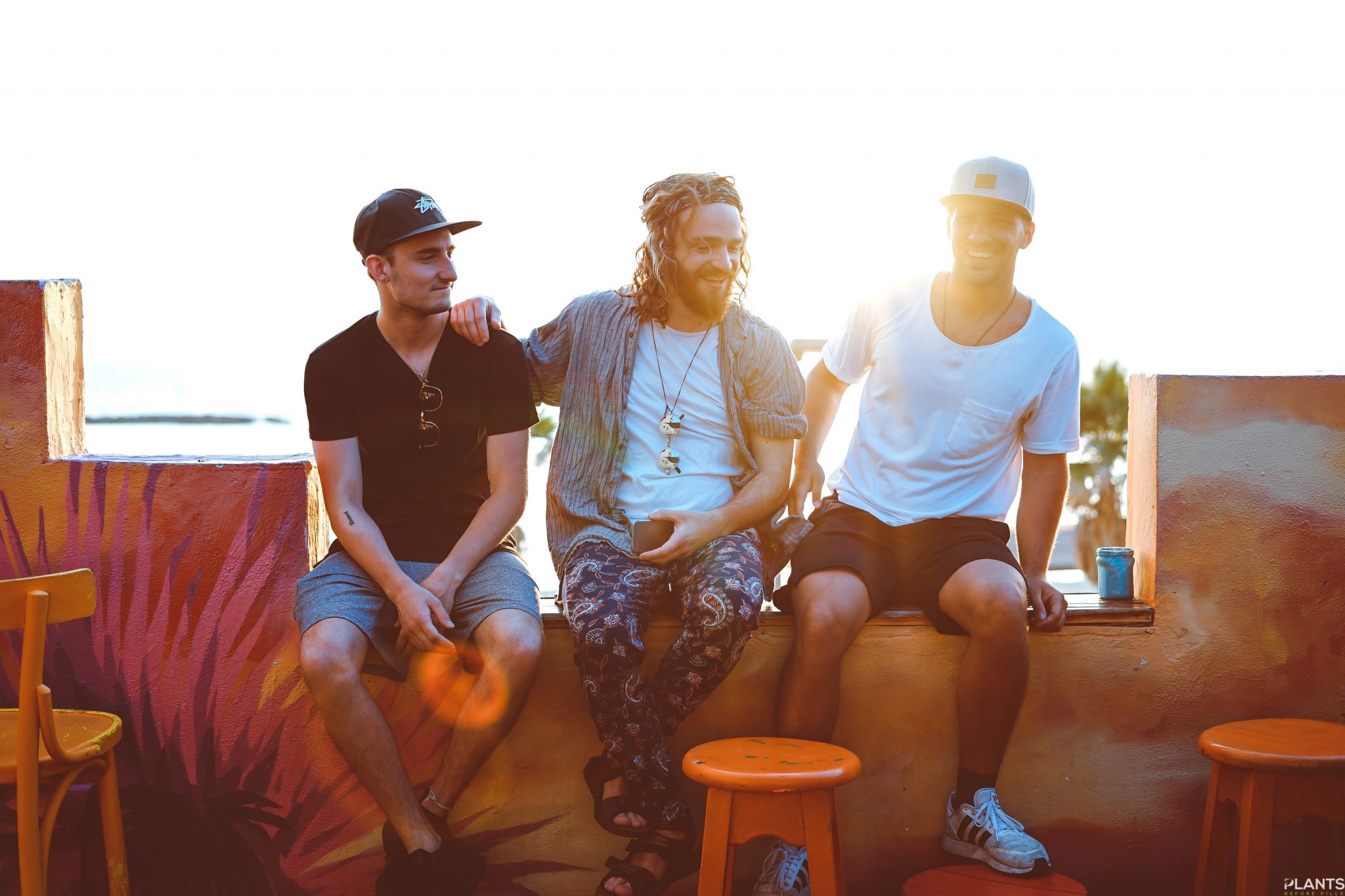 The Pacific Northwest is well known for its beautifully lush landscapes, crisp apples, fresh air, and progressive lifestyle/health views. Being the only state named after a United States president(George Washington), Washington is a place many happily and willingly call home or their sanctuary.
In terms of other well-knowns, Washington state was one of the first to legalize cannabis for recreational use nearly a decade ago (2012 to be exact). As long as you are 21 years old or older and reside in the state, you can privately partake in the consumption of cannabis without any legal ramifications. This has been an appeal to many across the country, with some actually moving to the state for this reason.
In 2021, and with the dawn of a new administration in the White House, marijuana looks to have a very bright few years ahead. We've already seen an emergence of pot stocks and hometown dispensaries budding up all around the United States and the rest of North America, and that only looks to continue into the near future.
If you're in the mood to finally take the leap into using cannabis, now could be a great time to learn more about this wonderful plant and its many healing and rejuvenating properties.
What is it used for mainly in 2021?
Cannabis was once thought only to be good for "getting high." There has been a plethora of scientific research giving us a better understanding of this miracle plant. It has been used to treat Cancer, Epilepsy, Seizures, Glaucoma, PTSD, Multiple Sclerosis, Inflammation, and even Alzheimer's disease. In 2021 after a rough 2020, many have been using it as a healthier way to indulge at home, protecting themselves from the ongoing pandemic. Instead of frequent alcohol consumption, there has been a larger shift towards the consumption of cannabis as it has been stated to be less harmful to vital organs like the heart and liver. Alcohol also creates a lot of inflammation within the body, whereas cannabis reportedly fights inflammation.
Best places to buy it in 2021?
The best places to purchase your cannabis are from state-licensed retailers in Washington. Purchasing weed through private means(aka black-market) is still illegal and should be avoided at all costs. Make sure to do your due diligence when seeking reputable dispensaries as there are "pop-up shops" that claim being licensed but are not, and purchasing from them could result in a hefty fine or even jail time.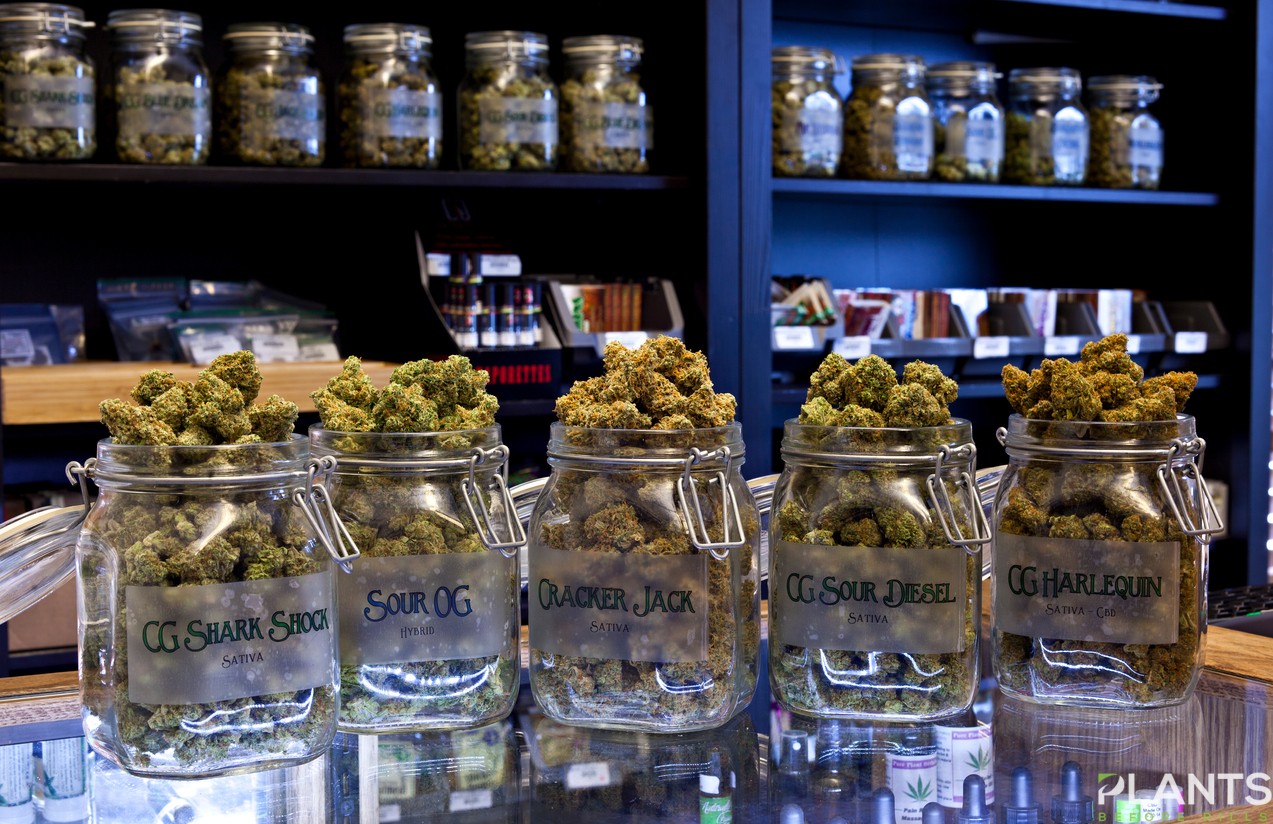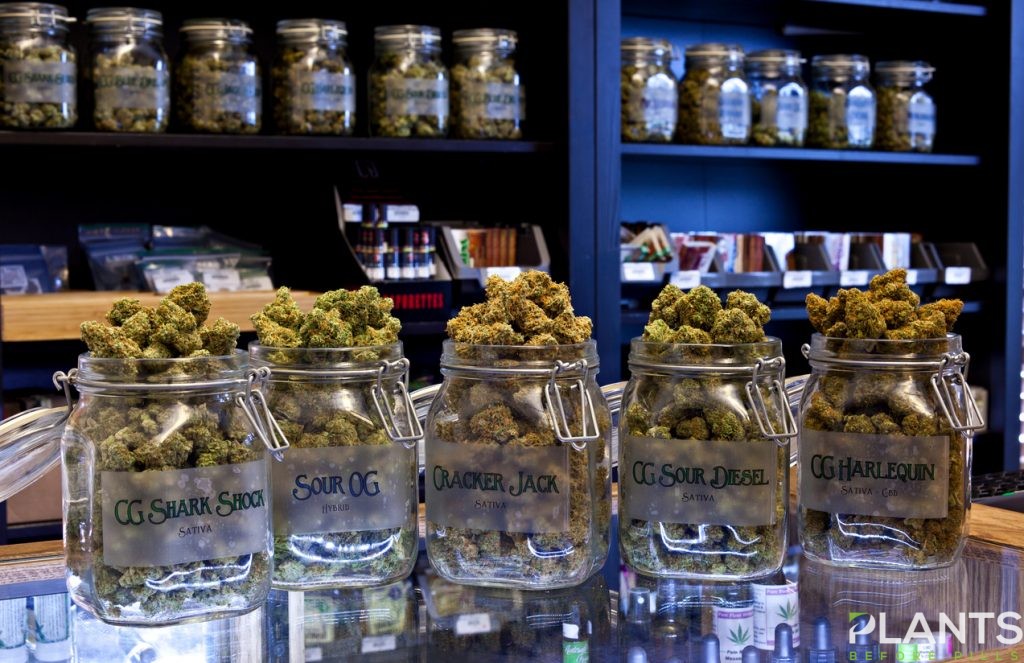 Per WeedMaps, Medical marijuana patients may purchase and possess up to:
3 ounces of marijuana, or 85 grams;
48 ounces, or 1.36 kilograms of marijuana-infused products in solid form;
1.69 gallons, or 6.4 liters of marijuana-infused products in liquid form, or;
21 grams of marijuana concentrate.
Washington state cannabis Legislation in 2021
As far as growing and cultivation of marijuana for personal use, this is still illegal. Washington cannabis laws are more liberal than other states, but there are still many restrictions, such as not being able to consume it in "public view". The most notable push in the cannabis space in Washinton state is a bill for home cultivation.
Conclusion
Washington is a great place to visit and, for many, is one of the best places to call home due to its stance on cannabis consumption. With 2021 being a year of progression, it looks like the state of cannabis in Washington will only continue to shine.
Topical CBD for Pain: Does it Even Work? [VIDEO]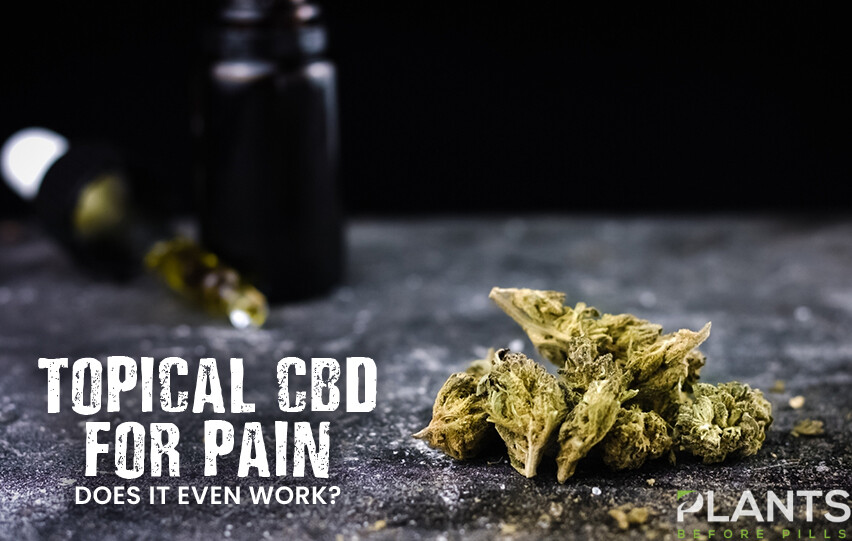 CBD is now known all over the world as a pain reducer and an anti-inflammatory substance. The most common ways of consuming it is by taking it orally or through smoking or inhalation. Now, this video will further explore the effectiveness of topical CBD for pain.
CBD and Inflammation – Morning Marijuana News [VIDEO]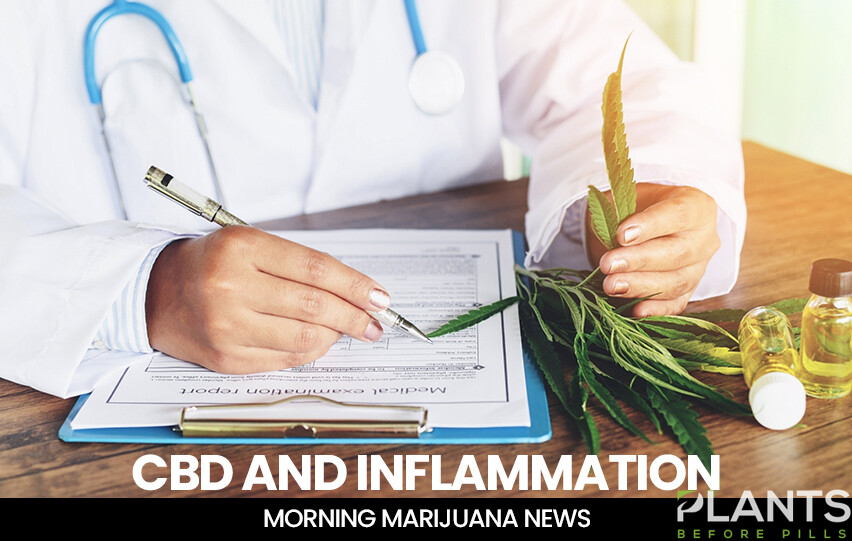 Inflammation is our body's natural response when it is being harmed. However, severe or prolonged inflammation can be debilitating. This is where CBD comes in along with its proven anti-inflammatory properties. This video gives us a better idea on how exactly CBD fights inflammation.