Here's Everything to Know About UK's First Medicinal Marijuana Clinic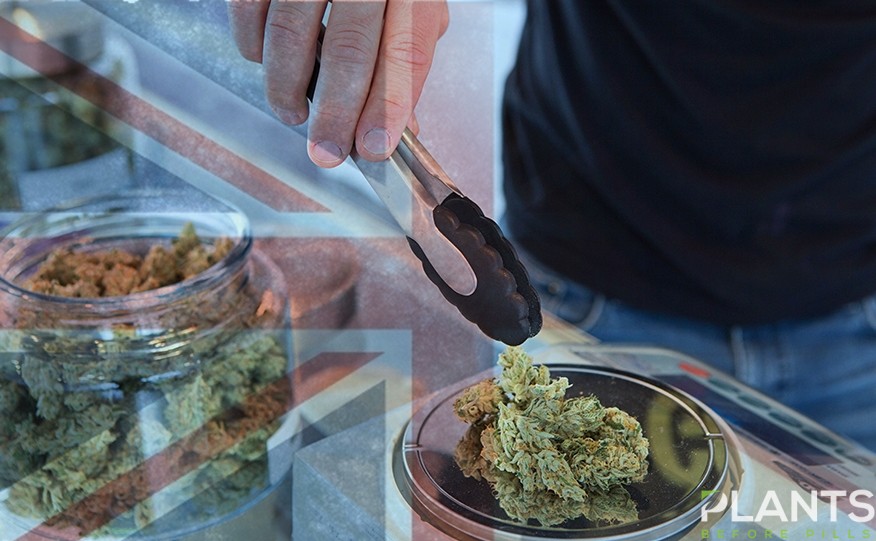 A new medical marijuana clinic opens at Greater Manchester, assisting patients with chronic and neurological concerns. On March this year, The Beeches Consulting Center in Manchester UK opens its doors, facilitated by independent pain specialist Dr. David McDowell and neurologist consultant Professor Mike Barnes.
Ever since research and studies backed up marijuana's potential in terms of pain management, more and more specialists in the medical field have acknowledged it. Not only is cannabis natural, but side effects are minimal, including nausea and couch lock. Although some evidence and research are not enough, many people claimed to have improved physical and mental state after using marijuana and cannabis products.
The Need for a Marijuana Clinic
Nowadays, medical and recreational use of marijuana is rampant in some parts of the world. In Canada and some parts of the United States, people can smoke and cultivate cannabis. However, when visiting dispensaries, many individuals will need to present marijuana medical identification before they can purchase strains, products and seeds.
This is where the importance of a Cannabis clinic comes in. First, in the medical sense, for those who are seeking alternative treatment for body conditions, besides the pharmaceuticals, doctors at The Beeches can prescribe medical cannabis. Note that prescription will be taken by case-to-case basis and will only allow medical cannabis if licensed pharmaceuticals cannot treat the condition.
Aside from chronic pain and fatigue experienced from cancer and life-threatening diseases, epilepsy and neurological issues can be also treated at the clinic.
The Beeches Consulting Center Director Prof Mike Barnes even helped an individual Alfie Dingley secure his medical cannabis license to help with epilepsy. The professor also states that there are more patients suffering from chronic pain and serious neurological and psychiatric conditions that are demanding for this life-changing treatment.
Complex Legalization of Cannabis
In the UK, recreational use of marijuana is still categorized as a Class B drug. Meaning, this is still illegal, not unless a person has a medical marijuana ID for medical purposes. If an individual is caught with cannabis on hand, he or she can face up to five years in prison.
What makes the legalization complex in the United Kingdom is, CBD or cannabidiol, is okay to take, consume and use. There are establishments in the UK that sell these products ranging from capsules, CBD oils and several skin products infused by this active compound. What's only illegal is selling CBD items that have aren't accredited and containing no license. In addition, it is also a crime to bring in CBD products from other parts of the globe into the UK.
When to Visit the Medical Marijuana Clinic
For consultations, the clinic charges £200 per appointment and £700 a month for a prescription. Everyone is free to consult the doctors, however, as mentioned above, not everyone can be prescribed medical cannabis. Medical cases are assessed thoroughly by doctors, hence, coming in to see specialist would not automatically mean one can legally purchase cannabis.
It is still recommended to visit regularly a doctor first, test the prescribe medicines and if symptoms still persist, that's the only time to consult the second opinion from The Beeches.
Overall, the news about the new medical marijuana clinic sparks hopes to individuals suffering from serious physical and mental disabilities that affect their quality of living.
Aside from pharmaceutical assistance, having a natural treatment also works to ease symptoms related to conditions, such as severe fatigue, nausea, vomiting, abnormal body reflex, anxiety, panic attacks, insomnia and more. After all, there's nothing wrong about trying alternatives that could possibly work for unique and serious conditions.
Columbia Care Kicks Off First Cannabis Credit Card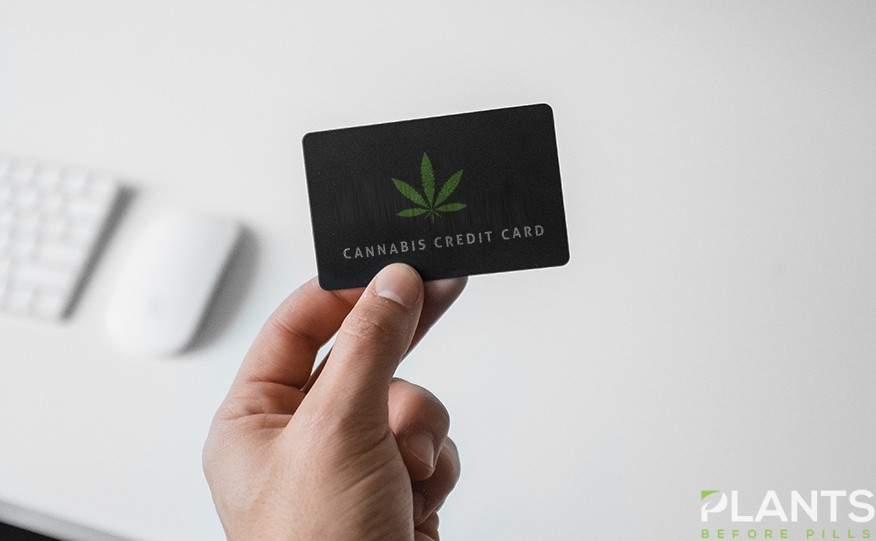 Columbia Care announced the launch of its National Credit program with its CNC Card.
The medical marijuana company licensed to operate in the U.S. and 15 jurisdictions in the European Union said the launch of the card follows a successful test run in New York in the second half of 2018. The introduction of the card led to an 18% increase in the number of in-store purchases. Moreover, the card also helped boost repeat visits and home delivery orders.
With the card, people in the U.S. can now get a credit card for buying medical cannabis.
From New York, the Columbia Care will offer the program to its Delaware and Pennsylvania markets. Later, the company's Illinois and Arizona customers can apply for the card. The firm aims to expand the reach of its program to all its locations by the end of 2019.
Cannabis Credit Card
Available initially only at Columbia Care dispensaries, the firm is looking into opportunities for expanding the availability of the card across the country through targeted partnerships.
Nicholas Vita, CEO of Columbia Care, said the firm aims on expanding the cannabis market in the country. Through the launching of the first cannabis credit card in the country, the company allows consumers and participants in the industry to purchase cannabis products.
He also said the card would act as a starting point of the company's nationwide growth initiatives, including home delivery, the launching of an e-commerce site, and automatic fulfillment.
In addition to having a tool for an electronic form of payment, CNC cardholders can also be eligible for other benefits including discounts, cash back affinity programs, educational seminars, privileged access to new products and other exclusive offers.
Cannabis Banking Gaining Steam
Aside from having a cannabis credit card, medical marijuana customers may also enjoy the benefits of banking. Earlier this month, Nevada Gov. Steve Sisolak signed legislation that kicks off a three-year pilot program wherein cannabis firms could use an online system in sending and receiving digital currency.
Last month, the California State Senate passed a bill allowing financial institutions to offer products and services dedicated to cannabis financial transactions.
If Gov. Gavin Newsom signs the legislation, around 900 bank branches in the state would be allowed to handle cannabis cash, California Senate Majority Leader Robert Hertzberg said.
The federal government is also working on protecting legitimate cannabis financial transactions. Earlier this month, a U.S. House committee approved a bill that includes a provision that would safeguard banks serving legal marijuana businesses from getting penalized by federal financial regulators.
Church of England Backs Medical Cannabis Use and Investment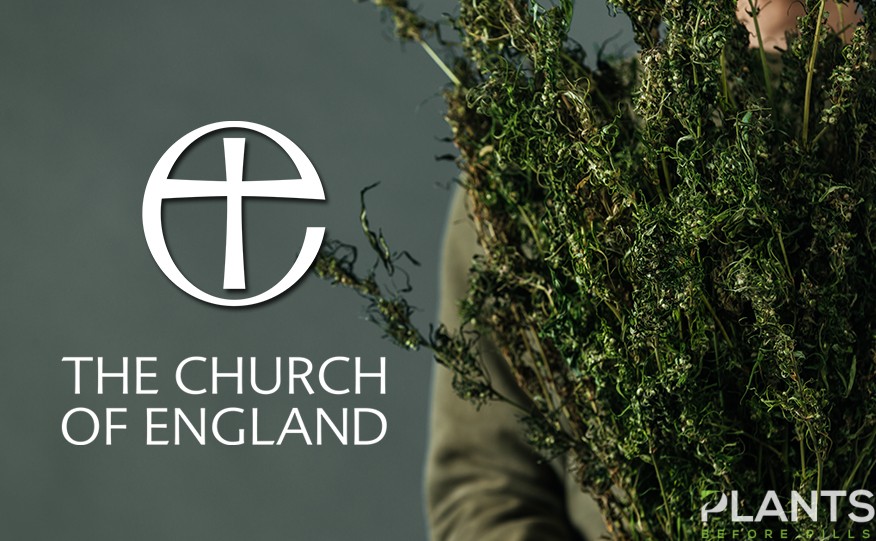 The Church of England (CofE) has recently given the green light on the use of medical marijuana and cannabis investment.
The investment arm of CofE, the Church Commissioners of England, said it would lift its self-imposed ban on investing in medical cannabis. This reversal takes place at a time when many significant investment funds remain steadfast on so-called "sin stocks" or companies operating in industries facing legal uncertainties.
The CofE investment arm, which manages the church's £12.6 billion ($16 billion) portfolios, had previously enforced an investment exclusion policy on cannabis. So far, it has not yet invested in companies related to the sector, Church Commissioners head of responsible investment, Edward Mason, said.
Mason said the change in CofE's stand comes after it has made a distinction between recreational and medical cannabis. After realizing the potency of the plant's medicinal properties, the church is content with its proper use for therapeutic reasons.
The UK government legalized medicinal cannabis in October 2018. However, only a fraction of British patients received a medical cannabis prescription, citing difficulty in persuading specialists about marijuana as a right medical option as a primary reason. Other reasons include the problems dispensaries face in obtaining licenses for cannabis-based products as well as the trouble in transporting them once they arrive in the country.
The Duality of Marijuana as an Investment
Like the Church Commissioners of England, other ethical investors are also starting to recognise the dual nature of marijuana as an investment. KLP Fund, an Oslo-based firm with $80 billion in assets, has recently sold its stocks in recreational cannabis. But it retains its stakes in medicinal marijuana
The AP Funds in Sweden also recommended the exclusion of recreational marijuana from its $180-billion portfolio. Like KLP, it said, it will still invest in medical marijuana companies. The Swedish fund referred to the recent guidance of the UN on both ethical investment and narcotics.
The CofE said it will not invest in companies that get more than 10% of their revenue from the sale of recreational marijuana. This rate is the threshold the company uses for the majority of its other ethical exclusions, including tobacco, gambling, pornography, and lenders charging at high interests.
The UK's church is known for publicly voicing its positions in ethical investment issues. It considers factors such as morality, environmental impact, corporate governance, and social good. It the past, the church has challenged ExxonMobil and Glencore by pressuring executives to improve their policies related to environment preservation.
VA Restricts Veterans' Access to Medical Marijuana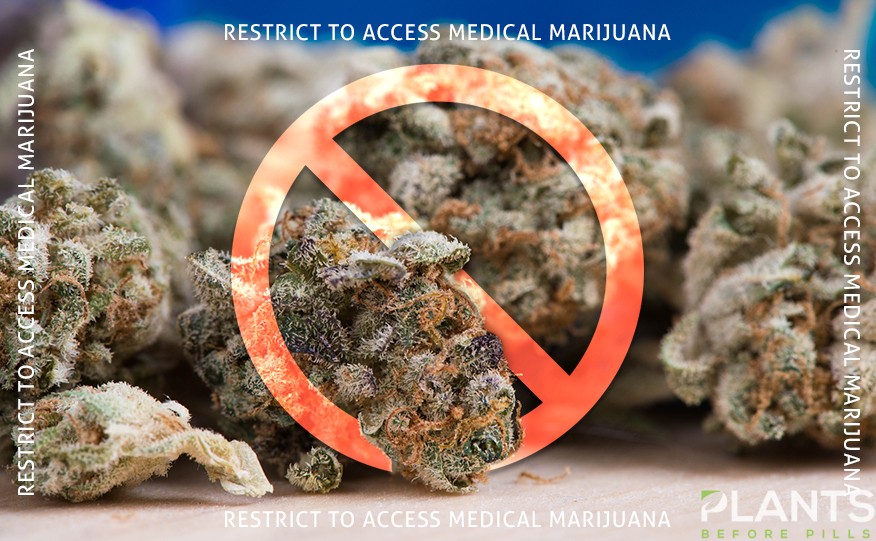 Veterans under the Department of Veterans Affairs (VA) health system are having difficulty accessing medical marijuana for their medical conditions, says US News. The department has policies in place preventing doctors from prescribing medical cannabis to retired military personnel.
The VA has taken this move because of marijuana's status as a Schedule I substance. The policy applies even in medical facilities in states with legal medical marijuana. Thirty-three states and the District of Columbia have legalized medicinal cannabis, 10 of which allows recreational use of the plant.
Marijuana laws in these states allow medicinal application for chronic pain, spasms and post-traumatic stress disorder (PTSD) just to name a few. However, Lt. Col. Doug Distaso of the Air Force has not been able to access the plant for therapeutic purposes due to VA's restrictions. Instead, Distaso was prescribed a 'drug cocktail' which causes him to undergo a 'medicated stupor.'
Aside from Distaso, there are thousands of veterans experiencing chronic pain and treated using opioids. Moreover, these military personnel also retire from service with PTSD. Reports show that there are at least 20 deaths through suicide recorded every day.
According to the Controlled Substance Act (CSA), the Schedule I list is composed of drugs, substances, and chemicals that have nor currently accepted medicinal use and a high potential for abuse. Marijuana is listed along with heroin, LSD and ecstasy.
The US News reports that the VA has only created two opportunities to discuss cannabis for veteran patients when they request information.
Meanwhile, veteran groups such as the American Legion, Veterans of Foreign Wars, as well as Iraq and Afghanistan Veterans of America are calling for reforms to VA's systems. These groups also promote cannabis for pain management and mental health illnesses. They also recognize the plant's potential to address the opioid epidemic.