Here's Everything to Know About UK's First Medicinal Marijuana Clinic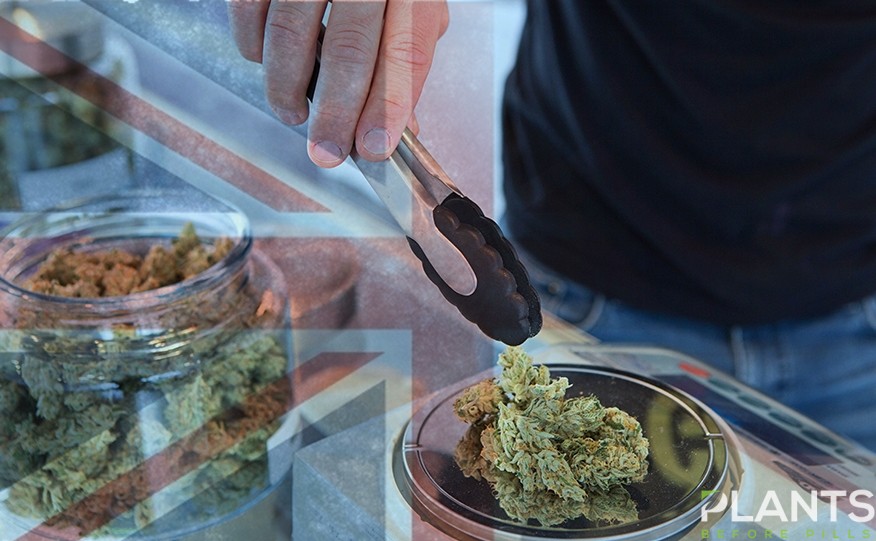 A new medical marijuana clinic opens at Greater Manchester, assisting patients with chronic and neurological concerns. On March this year, The Beeches Consulting Center in Manchester UK opens its doors, facilitated by independent pain specialist Dr. David McDowell and neurologist consultant Professor Mike Barnes.
Ever since research and studies backed up marijuana's potential in terms of pain management, more and more specialists in the medical field have acknowledged it. Not only is cannabis natural, but side effects are minimal, including nausea and couch lock. Although some evidence and research are not enough, many people claimed to have improved physical and mental state after using marijuana and cannabis products.
The Need for a Marijuana Clinic
Nowadays, medical and recreational use of marijuana is rampant in some parts of the world. In Canada and some parts of the United States, people can smoke and cultivate cannabis. However, when visiting dispensaries, many individuals will need to present marijuana medical identification before they can purchase strains, products and seeds.
This is where the importance of a Cannabis clinic comes in. First, in the medical sense, for those who are seeking alternative treatment for body conditions, besides the pharmaceuticals, doctors at The Beeches can prescribe medical cannabis. Note that prescription will be taken by case-to-case basis and will only allow medical cannabis if licensed pharmaceuticals cannot treat the condition.
Aside from chronic pain and fatigue experienced from cancer and life-threatening diseases, epilepsy and neurological issues can be also treated at the clinic.
The Beeches Consulting Center Director Prof Mike Barnes even helped an individual Alfie Dingley secure his medical cannabis license to help with epilepsy. The professor also states that there are more patients suffering from chronic pain and serious neurological and psychiatric conditions that are demanding for this life-changing treatment.
Complex Legalization of Cannabis
In the UK, recreational use of marijuana is still categorized as a Class B drug. Meaning, this is still illegal, not unless a person has a medical marijuana ID for medical purposes. If an individual is caught with cannabis on hand, he or she can face up to five years in prison.
What makes the legalization complex in the United Kingdom is, CBD or cannabidiol, is okay to take, consume and use. There are establishments in the UK that sell these products ranging from capsules, CBD oils and several skin products infused by this active compound. What's only illegal is selling CBD items that have aren't accredited and containing no license. In addition, it is also a crime to bring in CBD products from other parts of the globe into the UK.
When to Visit the Medical Marijuana Clinic
For consultations, the clinic charges £200 per appointment and £700 a month for a prescription. Everyone is free to consult the doctors, however, as mentioned above, not everyone can be prescribed medical cannabis. Medical cases are assessed thoroughly by doctors, hence, coming in to see specialist would not automatically mean one can legally purchase cannabis.
It is still recommended to visit regularly a doctor first, test the prescribe medicines and if symptoms still persist, that's the only time to consult the second opinion from The Beeches.
Overall, the news about the new medical marijuana clinic sparks hopes to individuals suffering from serious physical and mental disabilities that affect their quality of living.
Aside from pharmaceutical assistance, having a natural treatment also works to ease symptoms related to conditions, such as severe fatigue, nausea, vomiting, abnormal body reflex, anxiety, panic attacks, insomnia and more. After all, there's nothing wrong about trying alternatives that could possibly work for unique and serious conditions.
Kratom – Benefits, Uses, and Dosage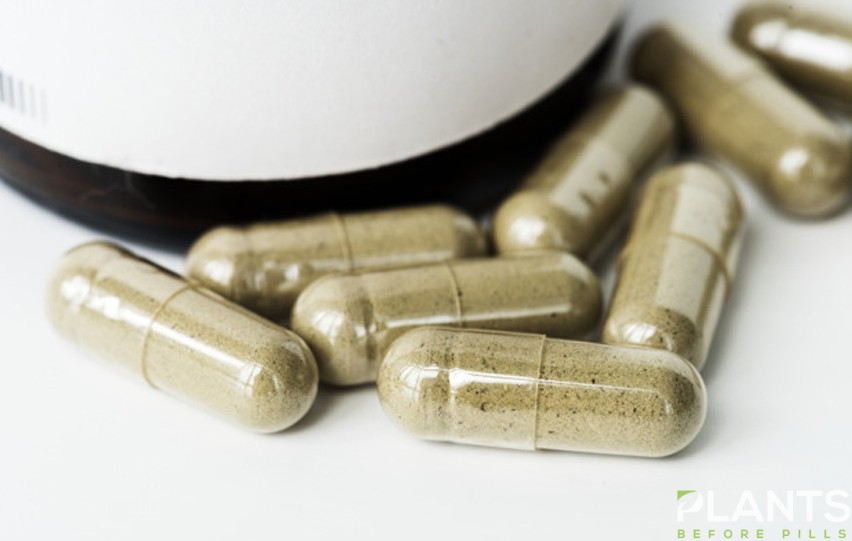 Curious about Kratom? Perhaps, you might have encountered the term while scrolling online. Or maybe, you've heard it somewhere and got curious on what the word refers to.
Often, for people who are familiar with the Southeast Asian culture, Kratom may originally refer to the herbal supplement used traditionally by the masses to relieve aches and pains in the past. However, to date, the identity of Kratom has become more complicated than that.
Specifically, from an herbal supplement, the plant shifted to a recreational drug often used to elevate mode, boost physical endurance, and even relieve opioid withdrawal symptoms.
Below, we have rounded up everything you need to know about this traditional herbal medicine, along with its benefits, uses, and dosage. Read on to know more.
What is Kratom?
Essentially, the term Kratom refers to a type of evergreen tree found in Thailand, Myanmar, Philippines and other South Asian countries.
What gave the tree a special status is its leaves, which are used as medicine and as recreational drug when chopped, chewed, or made into tea.
Are there Benefits Attached to Consuming Kratom?
Specifically, the leaves of Kratom contains two potent alkaloids, named the mitragynine and 7-hydroxymitragynine. When ingested, these alkaloids can produce euphoria and provide pain relieving, anti-inflammatory, and muscle relaxant effects.
Due to this, the plant has been used traditionally by local labourers in Asia to combat fatigue and relieve pain that come with their day-to-day tasks
However, that is just the beginning.
Soon, due to the plant's mood-boosting effects, it was later adapted to become an alternative med to treating mood disorders, such as depression and anxiety. Its sedative feature, which evokes feelings of euphoria, also made it an ideal treatment to ease withdrawal symptoms from illicit drug use.
How Much Kratom Should One Take?
Generally, consuming Kratom can lead to either a stimulant or sedative effect.
To achieve the first one, it is advised to take the substance in low doses, usually lower than 10 grams. When this happens, people who take the plant are expected to feel a boost in their energy, alertness, and giddiness. However, similar to the 'high' effect associated with marijuana, kratom consumption also leads to reduced motor coordination.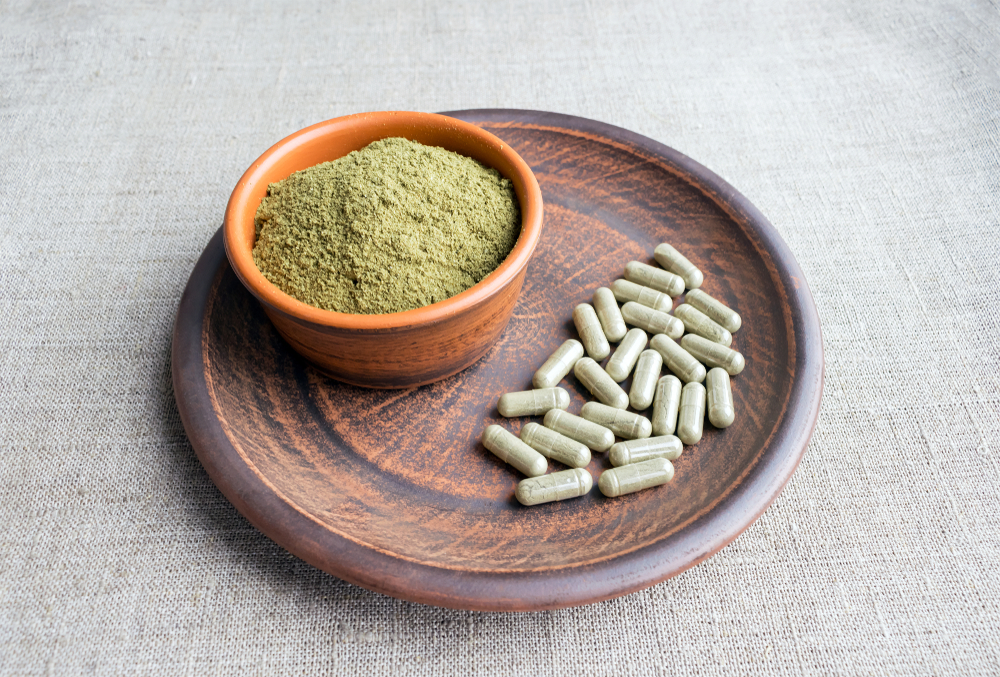 The effects are said to usually start within 10 minutes after ingesting the plant and can last up to one and half hour.
Meanwhile, when taken in larger dose, usually between 10 to 25 grams, users are to experience kratom's sedative effect, which are often described with general feelings of calmness and euphoria lasting up to six hours.
Why Is It Banned in Other Countries?
Generally, while there is good anecdotal emerging evidence that kratom are effective in relieving withdrawal symptoms, there are also a few studies suggesting that using the herbal medicine can lead to the development of another addiction.
In one particular study, for instance, people who took kratom for over six months were reported to had experienced withdrawal symptoms similar to those that occur after opioid use.
Other side effects also often linked to the drug include constipation, severe weight loss, insomnia, and loss of appetite.
Because of these, kratom remains to be a controversial medicine in the science field.
What Now?
To date, with still no sufficient clinical and rigorous studies focusing on kratom, its benefits remain to be deeply anecdotal.
However, despite this, many proponents still believe that the true medicinal potential of the herbal medicine is still yet to be unveiled.
Cannabis Mixed with Dung Found at Ancient Israeli Shrine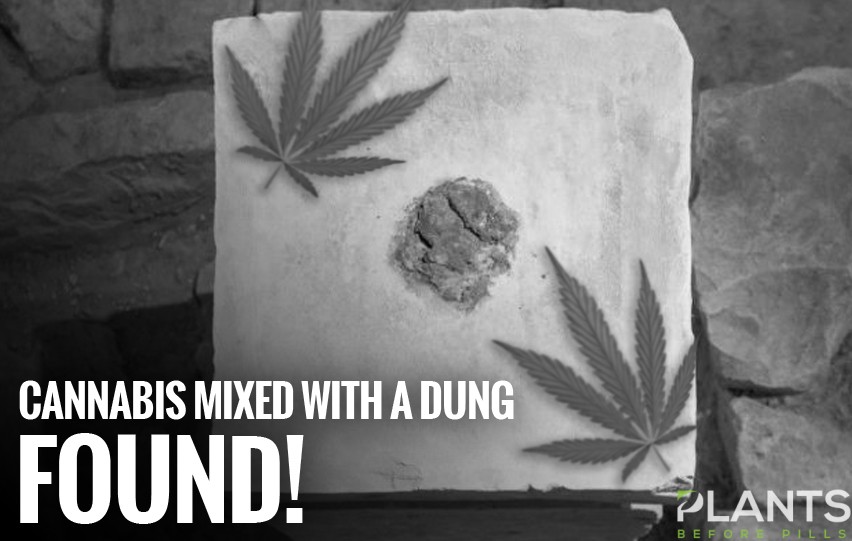 Israeli archaeologists reportedly found cannabis residue in a 3,000-year-old Jewish temple located in southern Israel. The said traces of marijuana in the temple are one of the first signs and proof that the ancient Jewish religion relied on the drug as part of their religion and belief system.
According to Reuters, the traces of cannabis was found at the Tel Arad temple, located in the Negev Desert. The religious site is located within 10 kilometers of the southern Israeli town of Arad.
Although the Tel Arad's temple was discovered around 50 years ago, the findings of the use of marijuana were surprising to the researchers. Based on the lead archaeologist Eran Arie, who led the research project on behalf of the Israel Museum and Volcani Institute of Israel, the found the said material on the limestone altar of Tel Arad to contain residue of what appears to be a mixture of cannabis and animal dung. The animal waste was supposedly used to help the marijuana plant burn.
Apart from the plant and the dung mixture, traces of frankincense were also found at another altar in the same shrine, notes Reuters.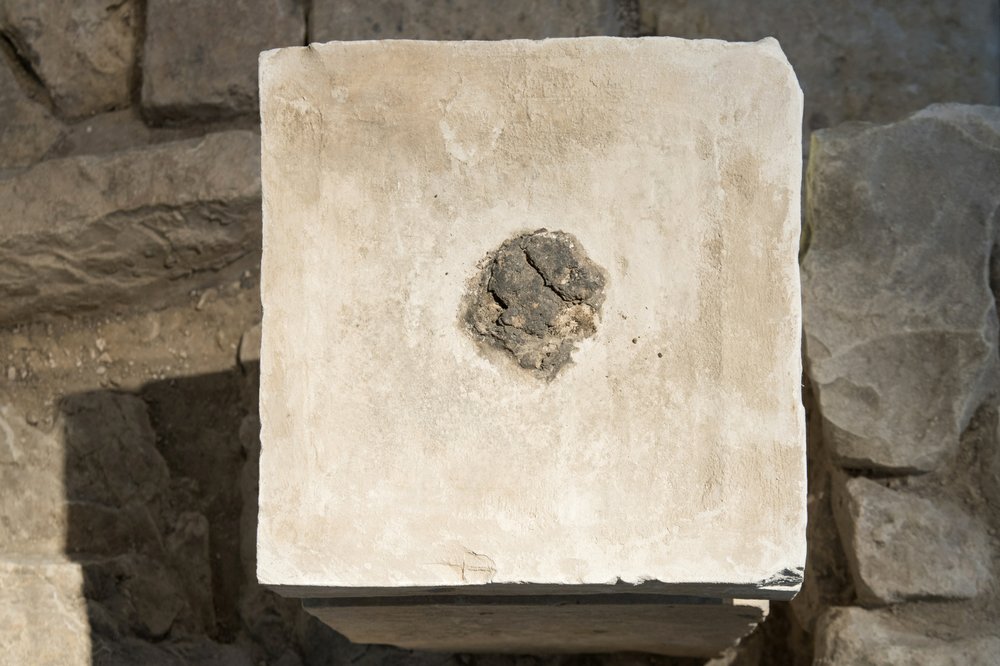 Prior to this discovery, Arie revealed that there has been no proof that cannabis was used and cultivated in the 8th century BC. Arie remarked that this was the "first time we see psychoactive substances in Judahite religion," notes the Associated Press.
Numerous attempts spanning decades initially resulted inbre inconclusive findings, making this discovery a major breakthrough for archaeologists. The two limestone altars found in the Tel Arad shrine can now be seen at the Israel Museum in Jerusalem.
Findings of the study were published last Friday, May 29, 2020, in the academic journal titled, "Tel Aviv: Journal of the Institute of Archaeology of Tel Aviv University."
Based on the findings presented in the academic journal, it appears that the plant was imported via the existence of trade routes. This is indicative of the marijuana plant's lack of pollen and seeds and it was possibly transported in the form of hashish or resin.
In a statement, another expert in the field, archaeology professor Yossi Garfinkel from the Hebrew University said the act of using opium, wine, as well as the discovery of psychoactives, point out that ancient Israelites and those who observed Judaism found it a "desirable thing to get into ecstasy and connect with God." Garfinkel is not associated with the study, notes the Associated Press.
CBD as an Aid in Treating and Managing Asthma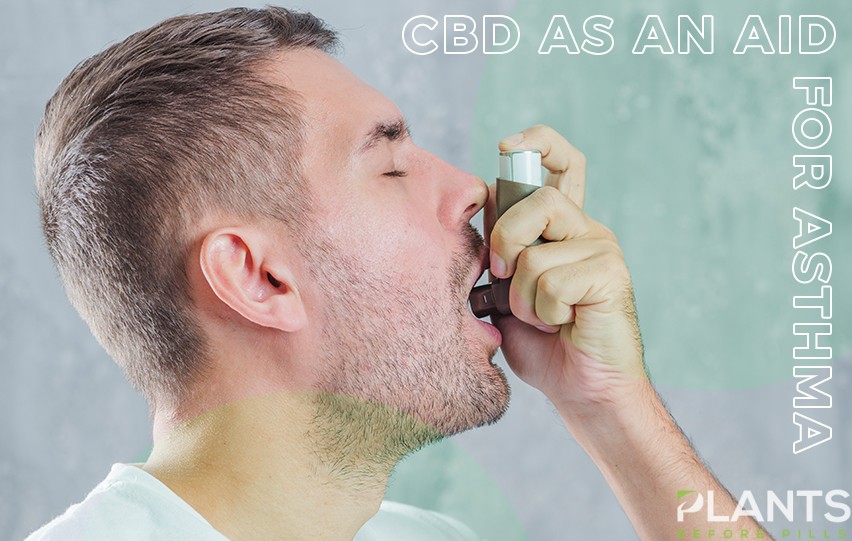 Scientific research has shown the various benefits of CBD to individuals dealing with a range of medical symptoms and conditions, from treating headaches to managing endometriosis and polycystic ovarian syndrome. Because of this, there is no wonder that CBD can also aid in treating and managing asthma, one of the most common respiratory diseases.
Wondering what this cannabinoid can do for individuals with asthma? Keep reading.
What is Asthma?
Considered a chronic respiratory disease, asthma is a common problem with 1 in 13 people having this condition. It is characterized by wheezing, shortness of breath, chest tightness and coughing. It can be caused by various triggers including infections, allergens, air pollution, smoke, exercise, changes in weather, medications and strong emotions.
Individuals with asthma know the feeling of getting their airways obstructed. This is caused by inflammation in bronchial tubes due to the triggers mentioned above. As a result, their airways become irritable and overreacts to even the smallest trace of irritants. While the disease could be mild in some, others experience a much more severe condition, which could be debilitating.
How CBD Products Help Treat and Manage Asthma
Treatment for this disease involves the use of rescue inhalers for quick relief, but long term medications include inhaled corticosteroids, inhaled long-acting beta-agonists, combination inhaled medicine and other similar medications. However, with the emergence of cannabidiol, some patients are using cannabidiol to treat their symptoms and the disease itself.
The most important element in using cannabidiol for disease is the cannabinoid's anti-inflammatory effect. This makes it a natural solution to the blockage and irritation caused by inflammation. Moreover, research shows that CBD reduces airway inflammation and fibrosis in allergic asthma. So, if you get attacks when exposed to allergens such as pollen, dust mites and other similar triggers, CBD can help.
What to Do Before Using CBD to Address Asthma
The United States' Food and Drug Administration (FDA) has approved the use of cannabidiol for many things. Because of this, you have the option to use this cannabinoid for your respiratory condition. However, you need to take the right measures before implementing it to your treatment regimen. Here's what you need to do:
Any decision you make related to your health should be based on the opinion of a medical expert. This way, you minimize the possibility of making mistakes that can be detrimental to your health. So, make it a point to consult your doctor before using CBD to help treat or manage your asthma. Your doctor can also help you determine the right dosage to consume.
Inquire About Interactions
Substances can interact in your system when consumed together or close to one another. Because of this, you want to make sure that cannabidiol will not interact with your existing medications.
Keep in mind that CBD is known to inhibit the enzyme that helps in digesting a lot of drugs, just like grapefruit does. If you are in long-term medication, you want to make sure that the cannabinoid does not interfere with its effectiveness.
Get CBD Products from Reputable Dispensaries
It is always important to see to it that you source your items from well-known suppliers. This way, you do not have to worry about the quality of cannabidiol you consume.
Conclusion
Asthma can interfere with a patient's life, especially when untreated. To help treat and manage this disease, you might want to consider a quality CBD oil such as Guerilla brand CBD and other products infused with pure cannabinoids. This can improve your treatment regimen, as long as you get approval from your doctor.