'Divine Ambition Puff'd:' Weed's Contributions to Literature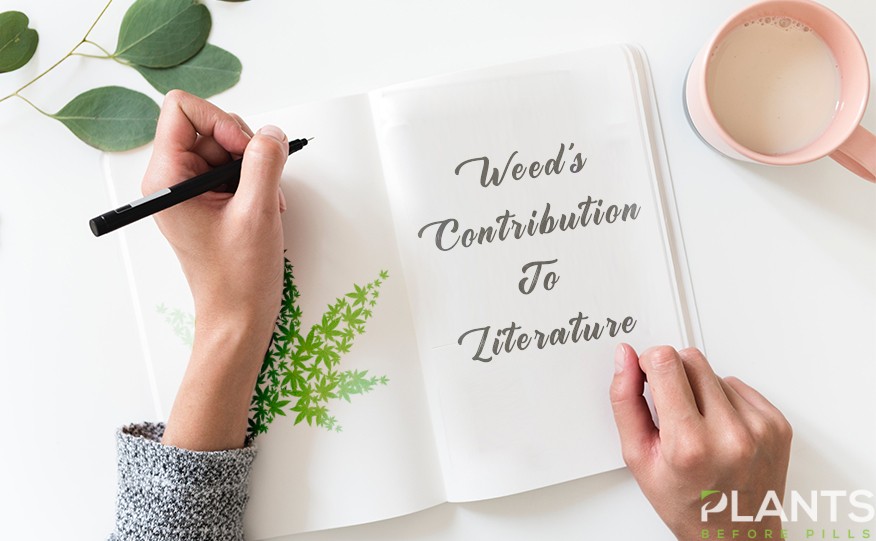 Cannabis, with its energy- and creativity-boosting properties has been helping countless artists throughout the years. Musicians, filmmakers and painters have been getting inspiration from this herb. You can say the same for writers. Wondering if you have read some of these authors? Read on to find out!
4 Litterateurs Who are Known to Have Consumed Cannabis
William Shakespeare
First on our list is William Shakespeare, the prolific English playwright and poet himself. He authored a whole bunch of comedies and tragedies including A Midsummer Night's Dream, Hamlet and the all-famous Romeo and Juliet. If you are wondering where all of his creativity comes from, you will be glad to know that he got some inspiration from weed – and sheer, talent, of course!
A study published in the South African Journal of Science states that traces of cannabis are discovered in tobacco pipes found in Shakespeare's' backyard. No wonder he wrote the famous line from Hamlet, talking about a "spirit with divine ambition puff'd." While this passage does not necessarily pertain to marijuana perse, it might as well be as the plant allowed his legacy to reach great heights that many writers can only aspire to achieve.
Victor Hugo
If you have watched the Broadway musical Les Misérables and the film adaptation of the same name, you probably know that this masterpiece was originally a novel by Victor Hugo. Dealing with various topics including socio-economic inequalities and injustices, this piece of literature is just one of the most notable works produced during this era.
You see, Hugo was a member of Club des Hachinchin, group dedicated to trying out all kinds of psychedelics and psychoactive, including marijuana. Included in this group as esteemed writers and thinkers such as Alexandre Dumas (of Three Musketeers fame) and poet Charles Baudelaire. They were known to consume hashish, which is made from the cannabis plant.
Maya Angelou
Famous poet and civil rights activist Maya Angelou is also known for her marijuana consumption. In one interview, she talked about the changes in her life when she first encountered 'grifa.' According to her, she 'learned new postures and developed new dreams,' once she had her taste of this wonder plant. In fact, it seemed to have made such an impact in her life as she said that for the first time in her life, life amused her.
According to Angelou, she used cannabis to get over her childhood traumas and abuses. However, she developed a system to help herself stay disciplined even when consuming the herb.
Stephen King
Horror writer Stephen King used to struggle with addiction and alcoholism. Incidentally, he wrote some of his most frightening works during this tumultuous time in his life. Reports say that his monumental work, Cujo, was written while high on marijuana (and some other substances). While it is not as surreal and supernatural as his other works such as Carrie, the horrific undertones of this masterpiece can really bite you to the bones. Get it?
Aside from drawing inspiration during his stoned state, he is also an advocate for medical marijuana. In an interview with the High Times, he says that he favors the decriminalization of the plant.
From the famous works of Stephen King to the everyday words we now use invented by Willian Shakespeare, it seems that language and literature have been benefiting from this wonderful plant. So, the next time you read a piece of literary art, you might want to look into the lives of their authors and find out if, at some point in their lives, they got inspiration from cannabis.
July 2019 Films Made Much More Interesting by Cannabis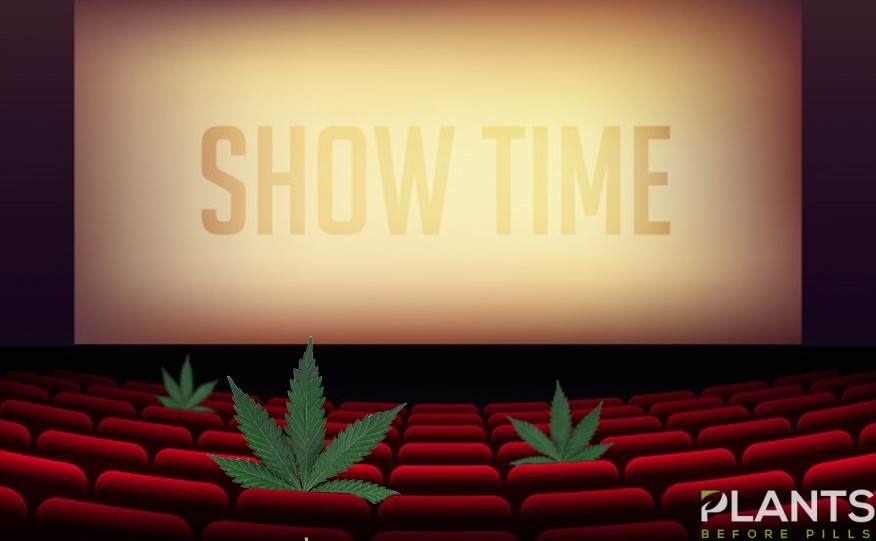 Now that July is over and all of the films with July 2019 release dates has been launched, you may be looking forward to watching (or re-watching) these motion pictures. We picked three movies released last month which we are sure are much more interesting when watched while riding a cannabis high.
Check them out below.
3 Films Released in July 2019 to Watch
Midsommar (July 3, 2019)
Let us start off this list with Ari Aster's Midsommar from independent entertainment firm A24. This independent entertainment firm has been churning out good films and TV shows for years now and Midsommar is not an exception. The movie follows an American couple on the edge of breaking up immersed in a Swedish community off the beaten path. They then find themselves in the middle of a Midsummer celebration which can only be described as something like a fever dream.
From start to finish, Midsommar exudes a feeling of excitement and anticipation, combined with aesthetics befitting an indie movie. When you watch this movie, you will find that the act of viewing the movie is a whole new experience, much like watching it while consuming cannabis. In fact, it can at times feel like the film itself is an experience waiting to happen.
So, if you are looking for an experience more unique than watching Midsommar while sober, then doing so while intaking marijuana products will be definitely up your alley. You may even find yourself easily formulating your own interpretation of the movie with the help of CBD's cognitive enhancement effect.
The Farewell (July 12, 2019)
Another one from A24, this family drama tells the story of Billi, an American-raised woman, hesitantly deciding to revisit China, the country she called home before moving to the United States. Billi finds herself having difficulty navigating the cultural and familial landscape as her family tries to conceal the fact that the family matriarch only has a few weeks to live.
Cannabis enthusiasts who have Chinese or Asian ancestry will definitely find the representation a welcome change. As these cultures can be strict and complicated to navigate, and you find yourself getting stressed, then simply take a drop of cannabis oil or two.
Supervized (July 19, 2019)
In line with the themes tackling the elderly and their mortality, Supervized is a movie that is designed to make you laugh, enjoy and reflect. The movie shows the reunion of four former superheroes who are on the elderly side. In the golden age of superhero movies that show these powerful characters, Supervized offers a perspective depicting their lives once they reach retirement age.
It shows the struggle of Maximum Justice, Moonlight, Total Thunder and Rainbow Warrior as they cope with old age in a retirement home in Ireland. In a turn of events, the four, along with Maximum Justice's sidekick Shimmy, reunited to fight an enemy. The film is an excellent presentation of what these mighty individuals go through in order to come to terms with their aging bodies, failing powers and inevitably, death.
If you loved the recently released Spider-Man and Avengers: Endgame, then Supervized will surely have a place in your heart. While you're at it, you might just find yourself thanking cannabis for making the thought of dealing with old age much more bearable.
Whether you have watched these films, or you are simply longing to watch them once again, your experience can definitely be enhanced by cannabis. So, why not pre-order a copy of these films and get your marijuana stash ready to make the most out of your experience.
Juneau OK'd Marijuana Use on Dispensaries, Designated Outdoor Areas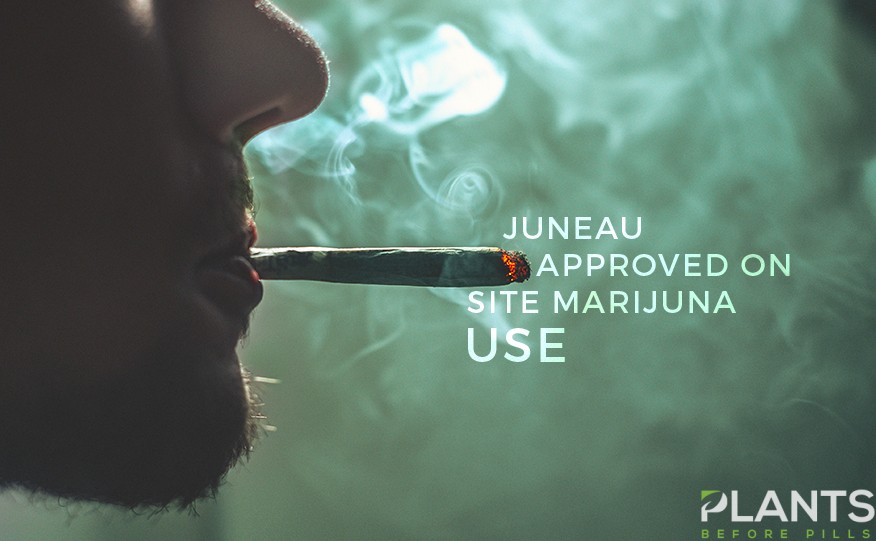 City officials in Juneau approved a law on Monday allowing citizens to use at licensed cannabis retailers in the city.
The recent ordinance was approved by the City and Borough of Juneau Assembly on July 22 by a vote of 6 to 2. This enables citizens to smoke and consume cannabis at any licensed cannabis dispensaries. Under the said order, customers can use marijuana indoors but will only be allowed to consume the plant at certain outdoor locations approved by state regulators.
On March this year, Alaska became the first U.S. state to authorize marijuana consumption at permitted businesses. However, due to Juneau's second-hand smoke laws, a long debate on whether on-site marijuana consumption should be allowed has persisted among lawmakers and citizens.
In a study published in the Canadian Medical Association Journal Open, researchers have discovered that people exposed to second-hand pot smoke could attain a positive result from a drug test.
"Alignment of tobacco and marijuana smoking bylaws, with a coherent policy approach to exposure to smoke of any kind, may result in the most effective public policies," the study explained. "For example, bylaws forbidding smoking in indoor spaces such as bars and nightclubs and in shared outdoor spaces such as beaches or parks should be considered," it continued.
Now that on-site consumption of cannabis has been approved in Juneau, many believe that this could eventually lead to a considerable decline in the number of people illegally smoking marijuana in public places.
"If you don't like marijuana smoke, you should be for this ordinance," Assemblymember Wade Bryson said during the meeting. He is one of the many members who voted for the approval of the ordinance.
Among the other assembly members who supported the on-site consumption ordinance include Maria Gladziszewski, Carole Triem, Alicia Hughes-Skandijs, Rob Edwardson, and Michelle Bonnet Hale.
On the other hand, Mayor Beth Weldon and Assemblymember Mary Becker voted against the measure.
"If I had my way, it'd be nowhere, but I do not have my way," assembly member Becker said.
Prior to the voting, Mayor Weldon has presented an amendment that would only allow cannabis vaping at designated outdoor areas, but it was later removed from the measurement, High Times reported.
"If California can figure it out, Juneau can figure it out, too," assembly member Gladziszewski noted.
However, many business owners in Juneau's legal marijuana industry believes that the recent on-site consumption ordinance goes too far and is even more restrictive than state law.
3 Magic Realism Works that Give a Marijuana High Feeling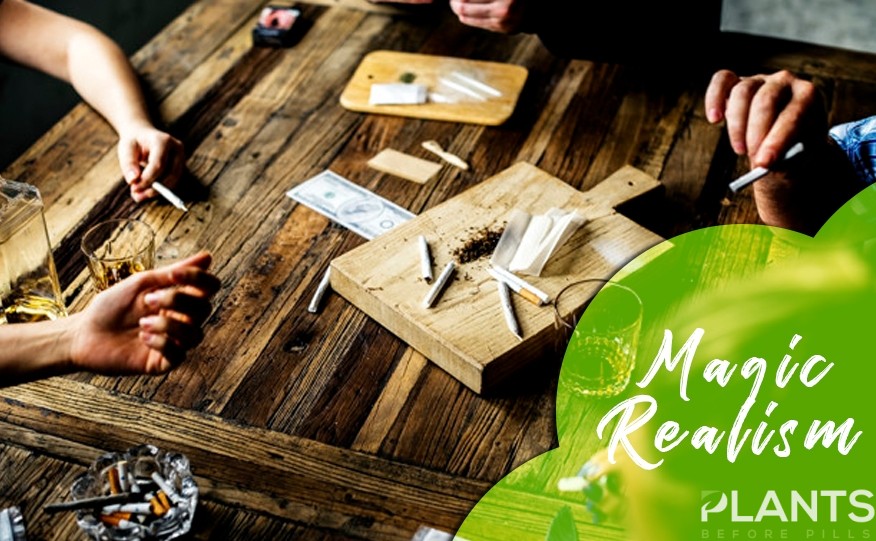 For cannabis enthusiasts, recreating the feeling of a marijuana high is one of the best feelings in the world. This is true especially if you are able to replicate the exhilaration, creative rush and wonder that the plant has to offer. If this is what you are looking for, then you might want to look into magical realism.
What is Magic Realism and how does it relate to cannabis?
Magic realism is basically the telling of reality in a magical way. It is also known as magical realism and marvellous realism. In many forms of art, especially in literature, this movement is known to produce masterpieces that are grounded in reality but infused with hints of magic.
 Often, the act of experiencing these types of cultural products are described as being "dream-like." The same description can be given when explaining the feeling of a marijuana high. Not only can the plant give a magical feeling, but also a stimulating and invigorating sense. 
Works of Magical Realism for Cannabis Enthusiasts
If you are intrigued by this literary movement, here are some works that can give you a feeling similar to what the plant provides:
One Hundred Years of Solitude by Gabriel Garcia
First on our list is Colombian writer and Nobel Prize winner Gabriel Garcia Marquez. Gabo is known to write in different styles, but his most celebrated work is One Hundred Years of Solitude, known as one of the hallmarks of magic realism.
This complicated novel tells the story of the Buendia clan in the fictional town of Macondo across various generations. With exaggerated descriptions, creating a mystical quality to the setting and story, this novel will surely capture the attention of cannabis lovers.
The House of the Spirits by Isabel Allende
Isabel Allende, another Latin American writer, is also known for her magical realist works. Like Gabo's Solitude, The House of the Spirits is a multigenerational story about the Trueba family. With social, historical and political underpinnings, this will tickle the fancy of marijuana-lovers who love historical family drama.
Now, this seemingly normal plot turns magical realist when you come across the psychic abilities of some characters. Not to mention the exploration of the concept of destiny and the ghosts of dead characters! If that does not sound fun to read when consuming marijuana, then we don't know what is.
The Metamorphosis by Franz Kafka
With the casual use of the term Kafkaesque nowadays, we bet that you have read or at least heard of The Metamorphosis by Franz Kafka. This tells the story of a salesman named Gregor Samsa woke up from a nightmarish stupor only to find himself transformed into a gigantic insect (some say cockroach, some say beetle).
This surreal event combined with the mundanity of his actions is a great indication of marvellous realism. From waking up late to cleaning the place, all the while wondering if he is still himself, Gregor was indeed stuck in a Kafkaesque (and a magical realist) situation.
As a cannabis enthusiast, you may find yourself wondering the same philosophical things, especially with the cognitive enhancements' marijuana provides. What does it mean to be yourself? What is the self, even? You can definitely consume the plant and ponder about these things. Just make sure that you do not consume too much of the plant or you might end up like Gregor.
Marijuana high is certainly a good feeling but being able to experience it in the literary works you consume is a whole new level of awesome. Plus, you can enhance your experience by reading these works while consuming the plant!