What Cannabis Strain is Best for You?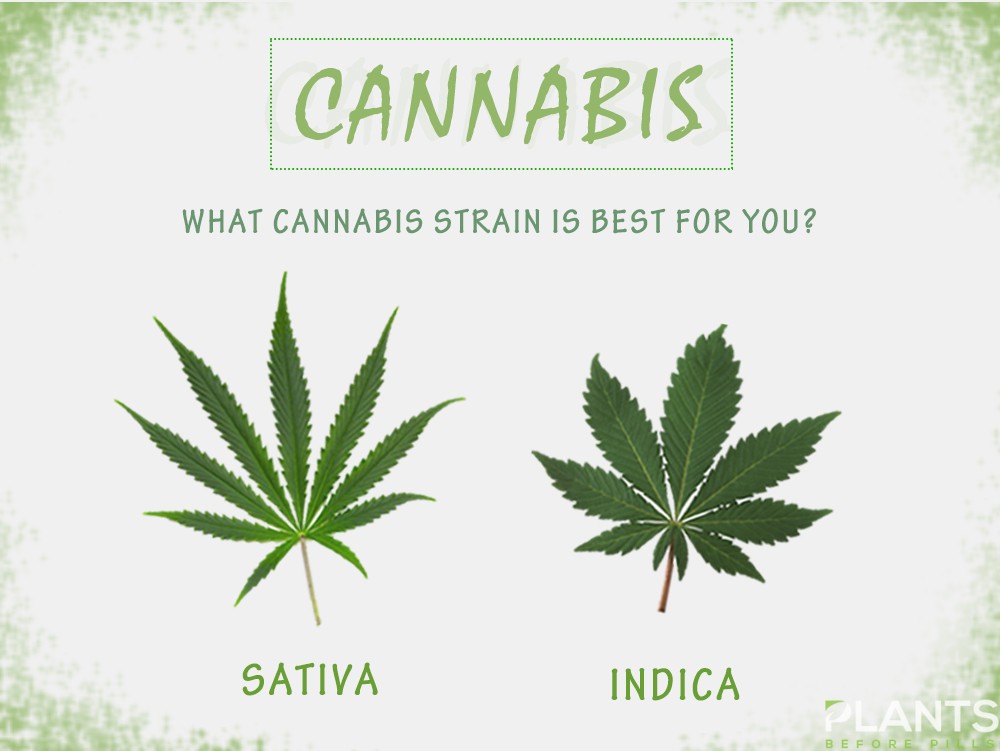 Now that medical marijuana has been largely legalized throughout the United States, you might be tempted to try it to address some of your medical and even recreational needs.  If you are overwhelmed by the number of strains to choose from, this guide will walk you through the various strains available to help you make a decision based on the effects you want and need.
Main Species of Cannabis
Cannabis sativa and indica are the two main strains of cannabis.  These two varieties are generally characterized by the kind of high they give. Sativa has an active stimulant effect, due to its equal amounts of tetrahydrocannabinol (THC, the psychoactive component of cannabis) and cannabidiol (CBD, a cannabinoid-rich with medicinal properties). Because of this, sativa is known to give a 'cerebral' or 'head' high which enhances creativity and boosts energy.
Indica, on the other hand, is known to induce a 'body' high as it has potent sedative properties caused by the amount of THC it contains. It has a soporific effect on the body, making it perfect as a relaxant and sleep aid.
Budtenders tend to cross-breed these two species to create different strains with varying levels of THC and CBD content. Read on to find out what strains are perfect for your needs.
CBD and THC for Mental Health
CBD has a stimulating effect, making it a good component for those looking for ways to enhance their mood. A strain that is perfect for improving mood and focus is Harlequin as it contains high amounts of CBD and low levels of THC.  Harlequin is also suited to help prevent the onset of anxiety. If you want to lower your stress levels, Grandaddy Purple, known as one of the most relaxing strains, might just be the strain for you.
Other strains that can aid in treating mental health issues include Cannatonic (high CBD), Northern Lights (to curb OCD-like behaviors), and Pineapple Kush (can help treat depression).
CBD and THC For Pain Management
A combination of CBD and THC is good for pain relief. ACDC Strain also offers effective pain management, as it has a balanced amount of the two cannabinoids. If you want to minimize any discomfort caused by inflammation, Blue Widow will be your best choice as it has high amounts of THC, known for its anti-inflammatory effects. For other types of pain relief, Sour Diesel is generally favored because it doesn't cause drowsiness but is still effective for relieving aches.
Other strains that help with pain management include Blueberry Kush (this can cause drowsiness so is good for bedtime use) and Canna-Tsu (this has minimal psychoactive properties so is good for daytime use).
Cannabis Strains For Better Sleep
Those who have insomnia or are having trouble getting a restful night's sleep might want to give Afghanica a try. It has high CBD and THC content, making it a potent relaxant while minimizing the sedative effects. Aside from this, you could also try Lavender, named after the herb because of the similar effects they produce, which is to relieve stress and offer peaceful sleep.
Other strains available to aid sleep and relaxation are Phantom Cookies (powerful relaxant) and The Church (offers a 'peaceful mind').
For Creativity and Energy Boost
If you are looking for an energy boost, give Super Lemon Haze a try. It has a citrusy aroma and flavor, making it perfect as a morning perk up. It contains mostly sativa, making it perfect as a morning fix. Durban Poison is 100% sativa, giving users an extreme 'cerebral' high, which improves creativity and offers euphoria. It is also great for treating PTSD, depression, and anxiety.
To help you get the creative juices flowing and the energy levels up, you can also get Green Crack, which helps to alleviate fatigue.
Using this guide, getting your fix of medical marijuana can be a hassle-free experience. Reap the benefits of this wonder plant and see the effects for yourself!
How 'Someone Great' Normalized Women Consuming Weed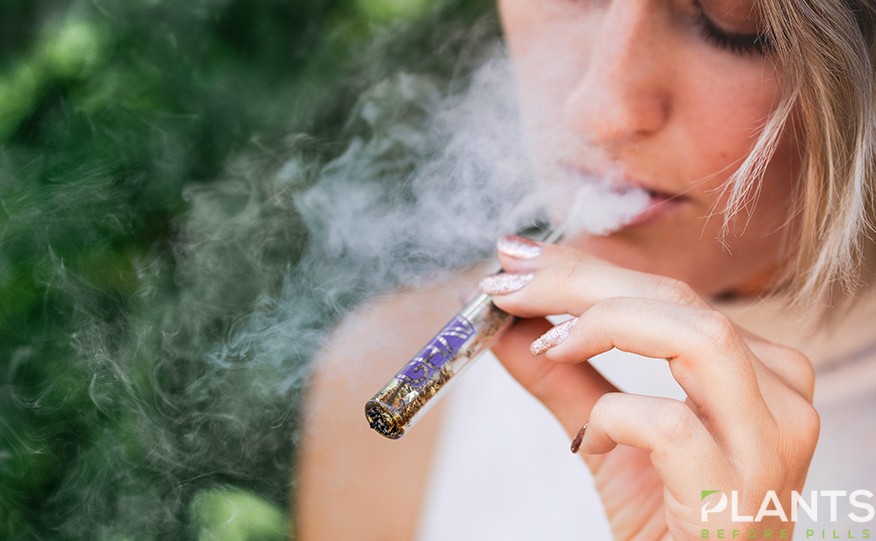 For the longest time, there was a societal misconception that only men had the right and the ability to use weed. Often, stoner films and even musicians centered on male personalities who have been taking this herb. As a matter of fact, these films show men huddling around and passing their joint to one another, as well as sharing their marijuana with fellow weed enthusiasts.
Today, it cannot be denied that the use of cannabis and even CBD Hemp oil has already been normalized in society, albeit far and few in between. After all, having a daily dose of pure cannabidiol or a hit of a joint is no different from having a glass of wine to relax, particularly after a long day. Someone Great, Netflix's newest film is showing viewers just how women are taking back their space and showing the use of weed in their everyday life.
Setting the Pace
Television shows have already featured strong female personalities who have used cannabis. In fact, the characters of Abbi Jacobson and Ilana Glazer in Broad City have had numerous adventures with this plant. One of these hilarious escapades includes Ilana transporting cannabis and keeping it safe under her lady bits.
Mary + Jane from MTV also takes pride in showing two strong women breaking through a male-dominated weed delivery company in Los Angeles. Even Disjointed featured a commanding female presence through a cannabis activist who runs her own dispensary, perfectly depicted by Kathy Bates.
A More Relatable Approach
While these shows paved the way for the plant and the many CBD hemp oil benefits to become known, it seems that the film Someone Great appears more relatable, particularly for women who are not only experiencing a breakup but also those who are going through overwhelming changes in life.
Here, the character of Gina Rodriguez, the protagonist of the breakup comedy named Jenny, is finally moving from the Big Apple to sunny San Francisco. Having recently broken up with her boyfriend of nine years, Jenny makes it a point to leave the city with a bang. To do this, she meets with her two girlfriends, Erin (DeWanda Wise) and Blair (Brittany Snow) and goes on a series of wild exploits throughout Manhattan.
What makes these 20-something women relatable, apart from their kinship and their struggles, is their love for pot. As they began their thrilling journey around the city, each of these female characters either smokes up a joint or inhale the vapor of their CBD oil vape pen. Whether it be having sexual trysts or doing some work and grinding it up, this film illustrates that women are still capable of doing whatever they set their mind do even while taking cannabis.
This Netflix movie successfully showed using weed has become more accepted not only in society but also as a part of people's lifestyle. In many ways, this has also become akin to taking a generous serving of wine at night, particularly when it comes to relaxing.
Various Uses of Cannabis
Jenny, Erin, and Blair all showed how they used cannabis in their life. Come to think of it, while each of these characters used it hastily, all of these individuals benefited from taking this herb. One enjoyed sex better, one became more relaxed and equipped in dealing with work, and so on.
Apart from using these in non-traditional ways, cannabis can also be used to alleviate pain and to treat a variety of illnesses and health concerns. The market now has CBD oil for pain management, CBD beauty products, and so on, thus upping the hemp game of the industry.
Someone Great shows that women are also adept with dealing with cannabis on screen. More than this, the film depicts a sense of rawness and relatability that allows viewers to see for themselves that weed does not have to be shunned. Give it a go and see just how eye-opening this movie can be.
Is Hemp Flower A Good Way To Get CBD?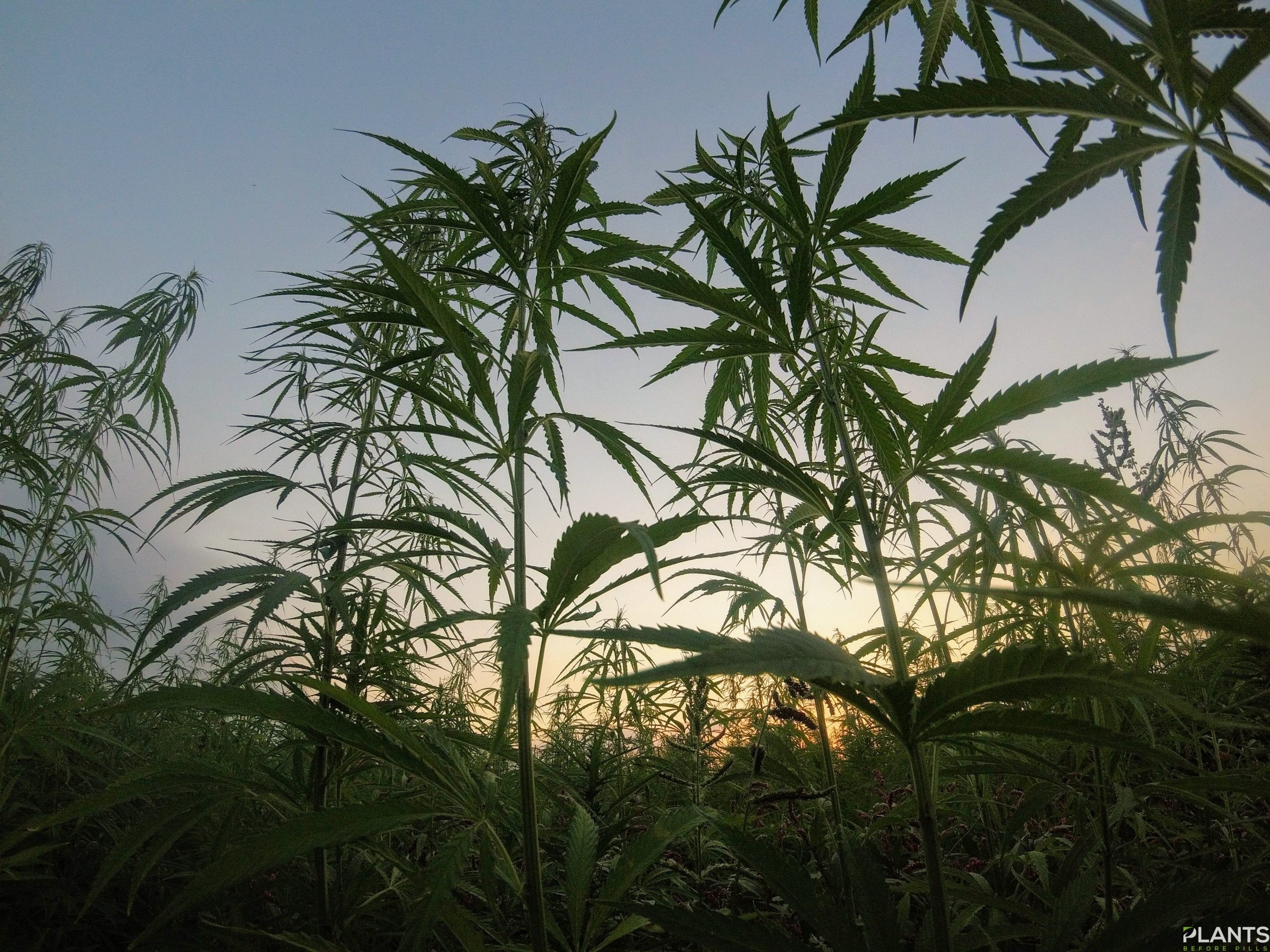 There is an ever-increasing number of ways available to consume CBD with the most popular being CBD Oil. You can buy topical applications, vaporizers, oils, sweets, and hemp flowers. Hemp flower is becoming a popular choice as many people believe it is a natural, unprocessed way to get CBD. In principle, this is correct, but the reality can vary greatly if the proper vetting is not done. Let's take a look.
What is CBD Hemp Flower?
CBD Hemp flower is the spiked yellow/green flower procured by the hemp plant. When dried, these flowers often referred to as buds. Like other parts of the hemp plant, the flowers contain CBD, and you can smoke it or use it as a food additive.
The Difference between Marijuana and Hemp Flowers
Just as hemp and marijuana plants are very similar in many respects, so are the flowers. As with other marijuana and hemp products, hemp flowers contain CBD and not THC. It is incredibly difficult to tell the flowers apart by appearance alone. The only way to tell them apart with absolute certainty is to have them tested in a lab.
As Hemp and Marijuana flowers are so similar, it is essential to exercise caution if you want to avoid THC. The two flowers do get mixed up, both accidentally and intentionally. A mix up can leave a recreational user without their THC high and a medicinal user feeling slightly different from usual!
Why CBD Hemp Flower Must Be Vetted
Apart from the accidental consumption of THC, there are a few other reasons to study CBD Hemp Flower prior to purchase and consumption.
Unknown Contents: Unlike most other CBD products, hemp flower does not always have verifiable information about its origins and how it was processed. As a result, a substantial number of chemicals could remain on the hemp Flower from the growing and production process.
Low CBD Concentration: Without testing, it is impossible to know the amount of CBD in the hemp flower and how much you need to consume. Typically hemp flower will be high in CBDA but not necessarily CBD. CBDA is the inactive form of CBD, and your body doesn't process it in the same way.
Freshness: In the same way, it is hard to determine the origins of CBD hemp flower; it is just as difficult to determine the freshness. Other forms of CBD come with expiry dates or best before dates but not Hemp Flower.
Product Quality Guarantee
So, to sum up, if you have a verifiable CBD hemp flower source and know the flower is fresh, consuming it as a food additive should be safe. You will be uncertain of the flower's CBD levels, but the risk of chemical ingestion will be less. However, if you are buying CBD Hemp Flower and cannot verify the origin, it would be better to consider an alternative form of CBD. Vaporizers, Tinctures, Isolates, and edibles are all safer alternatives that will deliver a known amount of CBD from a verifiable source.
A 7-Step Guide To Growing Marijuana at Home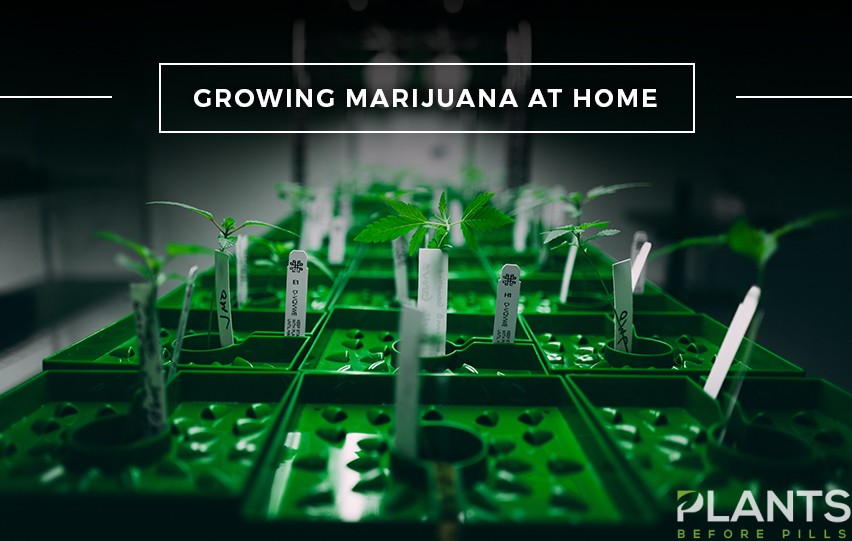 All the talk about cannabis can cause excitement to the point of getting your hands dirty and growing your very own plant. It can be a fun hobby and the start of an exciting business opportunity as well.
Also, for individuals using cannabis for medicinal value, it is possible to obtain the best quality buds grown with proper care. From seeds to buds, here are seven steps to follow to grow a cannabis plant at home.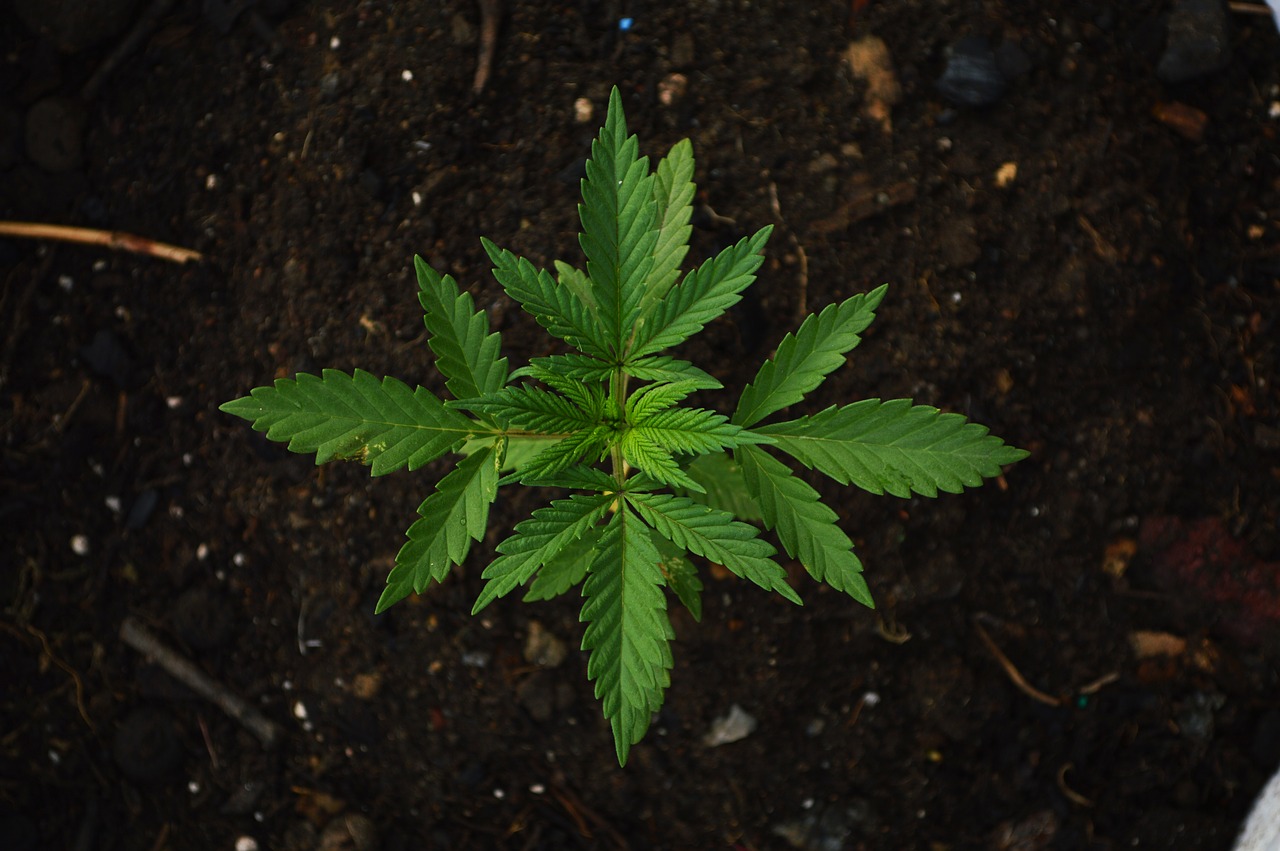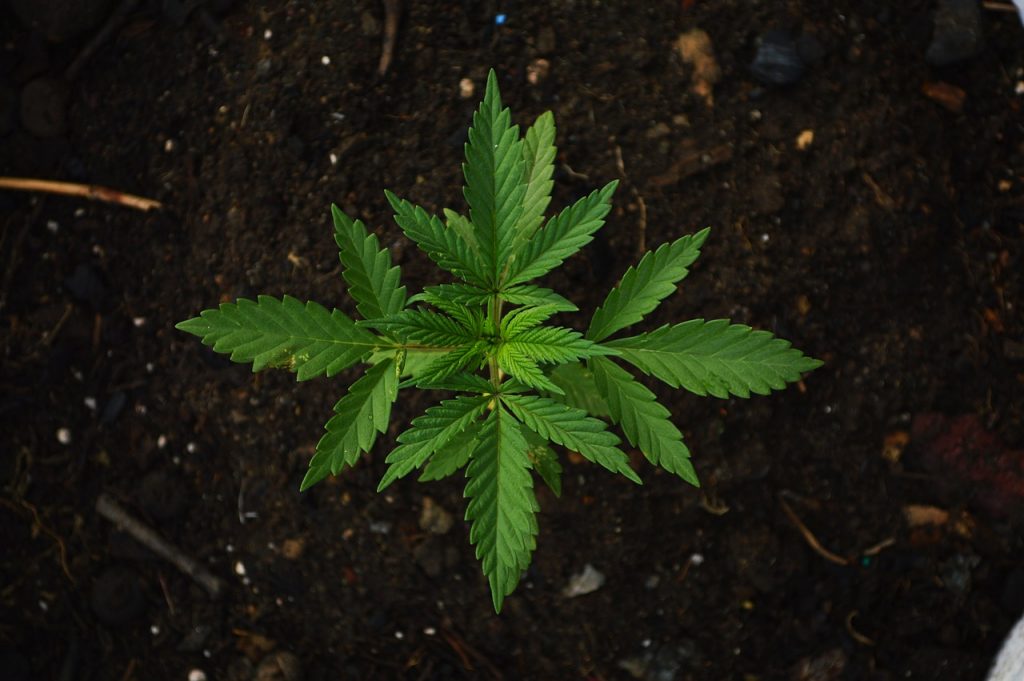 1. Choose the Perfect Spot
Finding the right location to place your cannabis plant is crucial. Although cannabis is not a demanding species, there are certain conditions required to ensure your yield is of the highest quality.
The place you select for your plant must be secluded and out of the way to reduce tampering. It must offer the liberty to control essential parameters such as temperature and light for the plant to grow well.
You can choose an empty room, basement, attic, garage, or any space available that is easy to clean and private to grow your very own cannabis.
2. Pick the Right Seeds
Choosing the right marijuana seeds helps to achieve a good yield for your use. If you are planning to grow any particular strain for medicinal usage, you can shop here from your trusted source of premium marijuana seeds.
If you are a first-time in growing marijuana at home, choose the easiest strain to care. It will help you learn about the plant, while not having to invest too much time, money, and other resources into it when growing marijuana at home.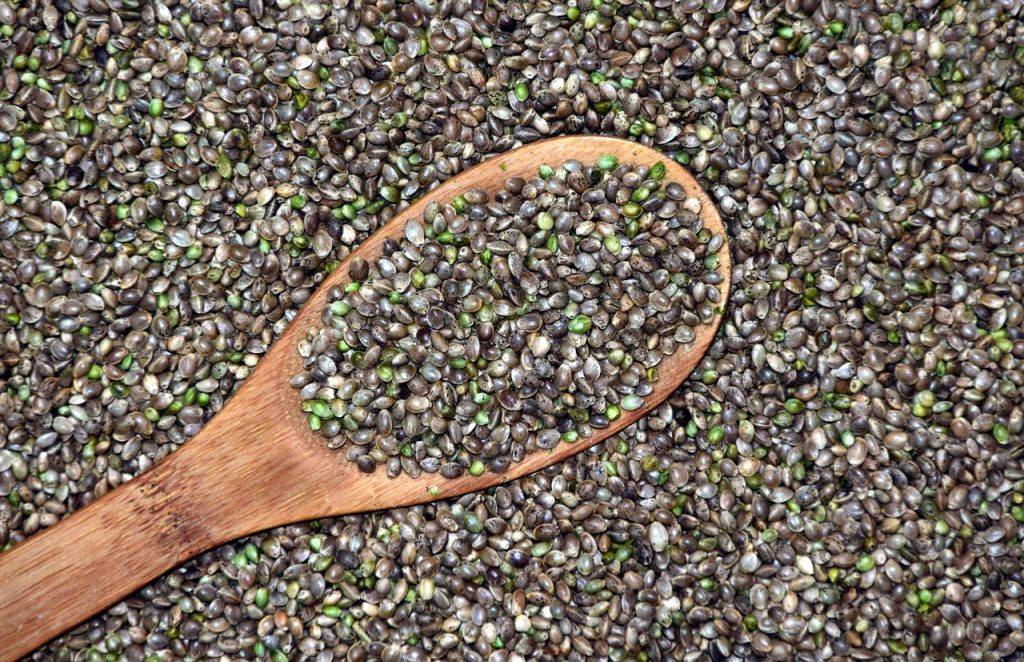 Among pure, feminized, and auto-flowering seeds, auto-flowering could be the best choice for novice growers. They produce 100 percent female plants that will give a completely usable yield.
Also, auto-flowering seeds eliminate the need for photoperiod control in cannabis plants, making it easy for first-time growers. The seeds are straightforward to grow, and a simple set can give you a healthy yield.
3. Choose Growth Medium
Once you know the right place to plant your cannabis, you need to prepare the area to support growth.
The growth medium is responsible for transferring nutrients through water, and the entire set up should be capable of doing so effectively. You can choose between growing in the soil, or soilless mediums, such as hydroponics.
In the case of soil as a medium, water the plants and add nutrients to the soil for the plant. But in hydroponics, you directly feed the necessary nutrients to the water that increases absorption efficiency and supports quicker growth. It also reduces some common problems with soil as a medium, such as pest infestations.
Although both pose specific advantages, using soil is the best choice for first-timers to make the process simple and straightforward.
4. Set Up the Growth Area
Now you can move on to work on the growth area to nurture and support your cannabis plant.
Make sure to create provisions for adequate light availability in the home growing area. You can rely on sunlight or invest in artificial lighting systems using LEDs, HIDs, or fluorescents to create the right light levels.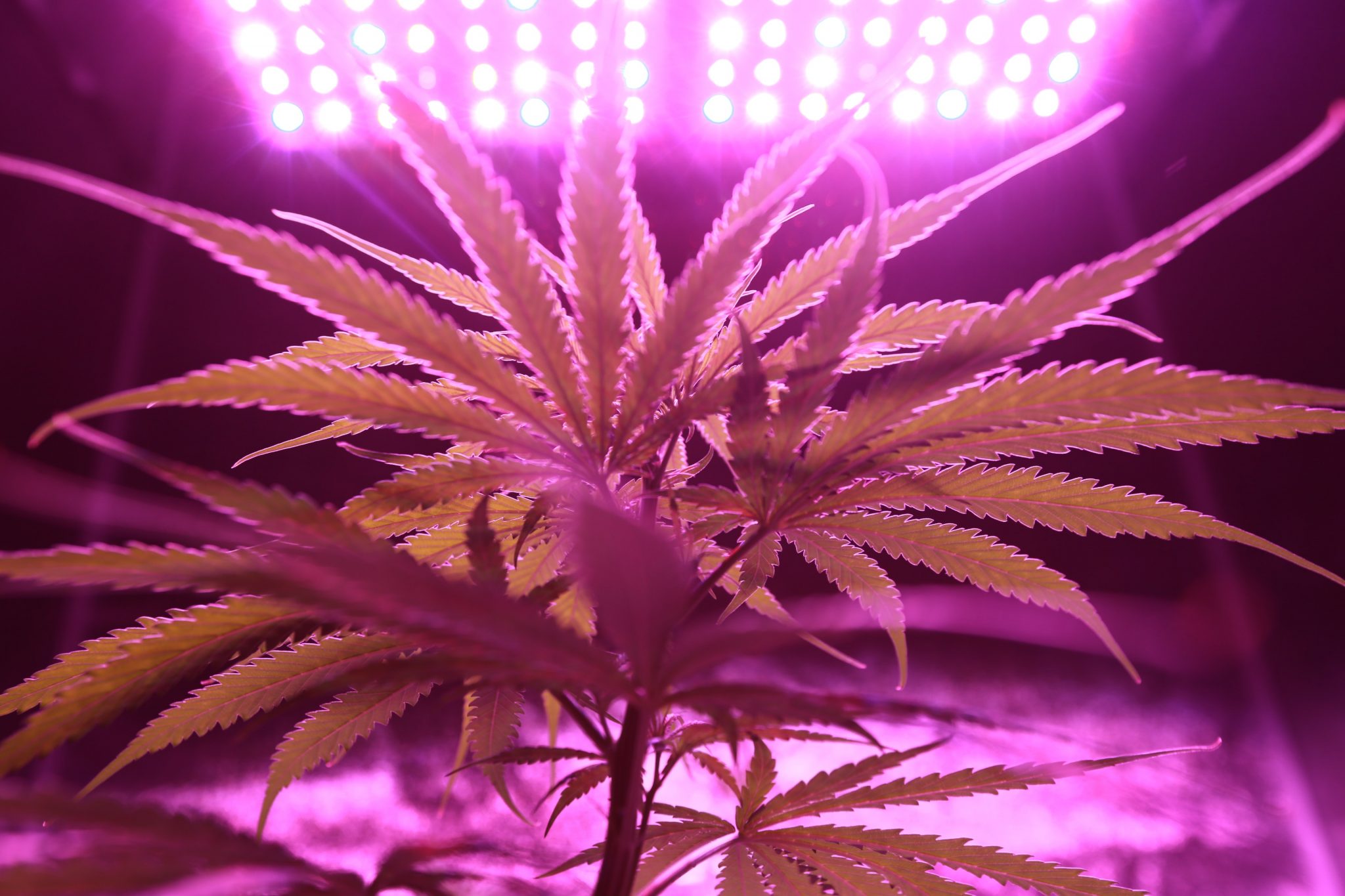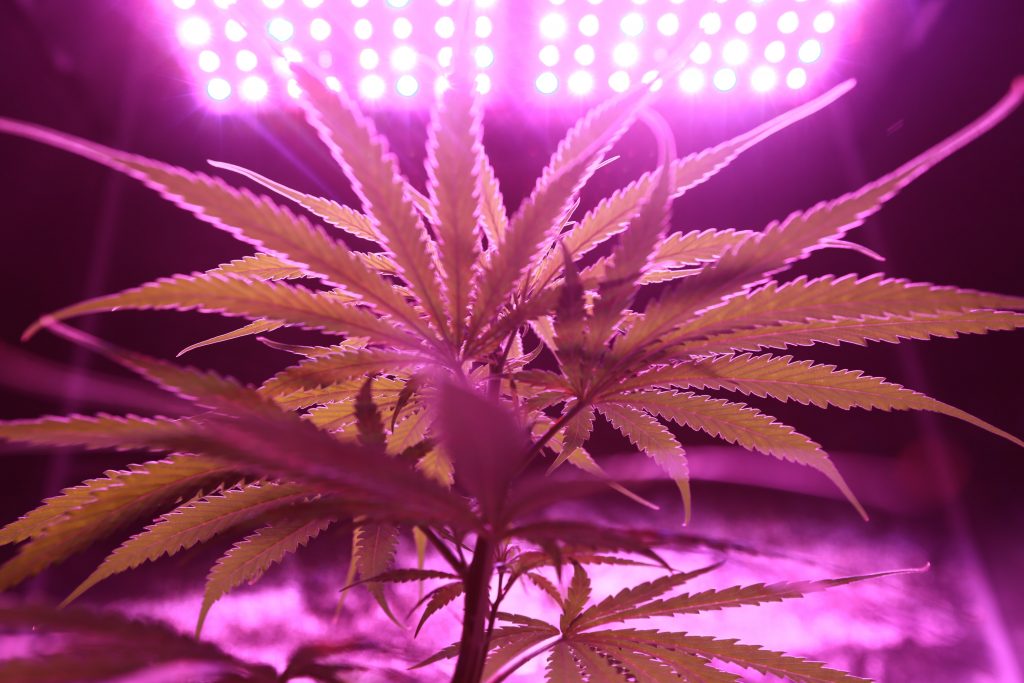 Measure the temperature and humidity levels and install ventilation mechanisms to keep these parameters in check when growing marijuana at home. It reduces the risk of pest infestations and mold and keeps the area from smelling pungent.
Check the pH levels of your growing medium. The ideal range should be between 6-7 for soil and between 5.5 – 6.5 for hydroponics. Also make sure to get your hydroponic supplies from a specialized hydroponics wholesaler.
Test the soil to understand the availability of essential nutrients and supplement with the rest to promote growth at different stages.
5. Germinate and Plant your Cannabis
The next step is to germinate your seeds. Place the seeds directly in a pot or in a wet paper towel and leave it for a few days to let it sprout. Using a pot as your germination medium is advisable as it reduces the transplanting shock in the next stage.
When you plant sprouts, transfer it along with the soil to a large pot or grow medium.
The plant is now going to transition into a vegetative stage where you will see the sprout grow into leaves. The temperature requirement is slightly higher during this time, and all the essential nutrients need to be adequately available for healthy growth.
Be mindful of light availability throughout this period. Monitor the growth and look out for any signs of plant deficiencies to provide the necessary remedies.
6. Monitor the Flowering Stage
The next step for your cannabis plant is the flowering stage. This is when your plant starts to form small flowers, which will eventually turn into buds that we consume. It is a critical phase in the life of a cannabis plant and requires maximum care and attention.
If you are working with pure cannabis seeds in growing marijuana at home, you might have to vary the photoperiod to lead your plant to this stage and weed out the males. Auto-flowering seeds reduce the effort in such areas and only require minimal adjustments in temperature.
Maintain the temperature between 64° F and 78°F and increase the watering levels to flush your plant with nutrients that contribute to aroma, taste, and potency.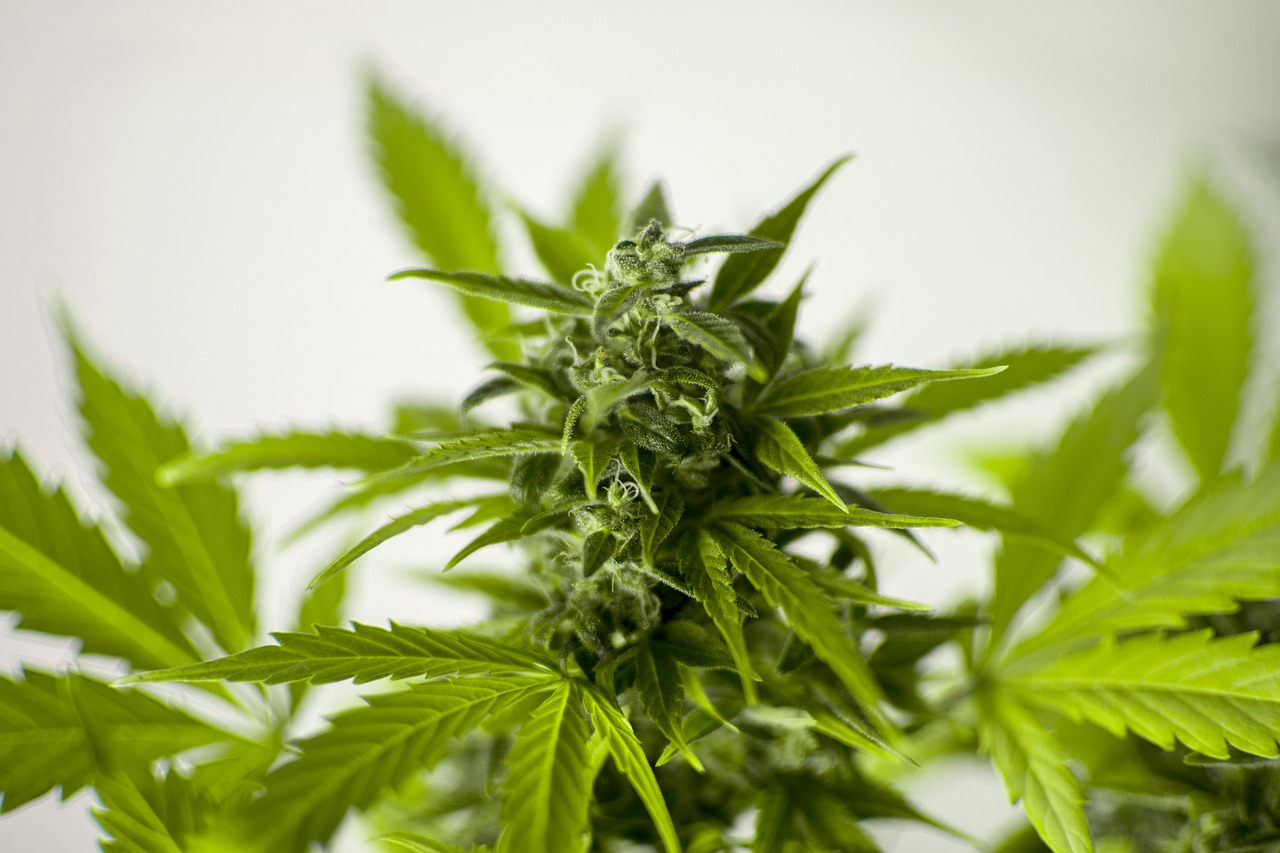 Your plant also requires some grooming during this stage to provide space for the flowers. Trim and bend the leaves to make sure your entire plant gets enough light and nutrients and is easy to maintain.
Watch out for signs such as yellowing of leaves or browning at the tips, which could indicate pH imbalance or nutrient deficiency. Caring for your plant during this stage will give you the best yield.
7. Get Ready to Harvest and Relish the Yield
Finally, the moment you have been waiting for. It is time to harvest the buds and relish your yield. The color depth of the pistils and hairs indicate the maturity and potency of the buds.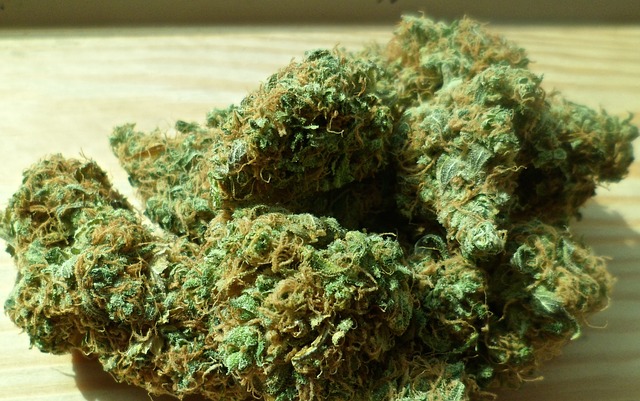 When they are about 50 – 70 percent dark, you will get a yield rich in THC content. If you wish to enjoy a relaxing effect from the buds, then wait for at least 80 percent of the flowers to become dark in color to harvest.
With the help of scissors, cut the buds and hang them upside down to dry out for five days. Place them in a jar and store in a cold, dry, and darkroom. Make sure to remove air from the container to let the buds cure and get ready for use.
Growing your cannabis at home can be a fun and exciting activity, but it can also be challenging at times. Although these instructions give you the basic idea of taking your cannabis seeds through the growth process to harvest, there are several strain-specific details, such as temperature levels and lighting requirements that need to be taken care of.
Research and gather these details and apply them wherever relevant to cherish the yield of your cannabis plant.