What That "Delta 8 THC Feeling" is Really Like?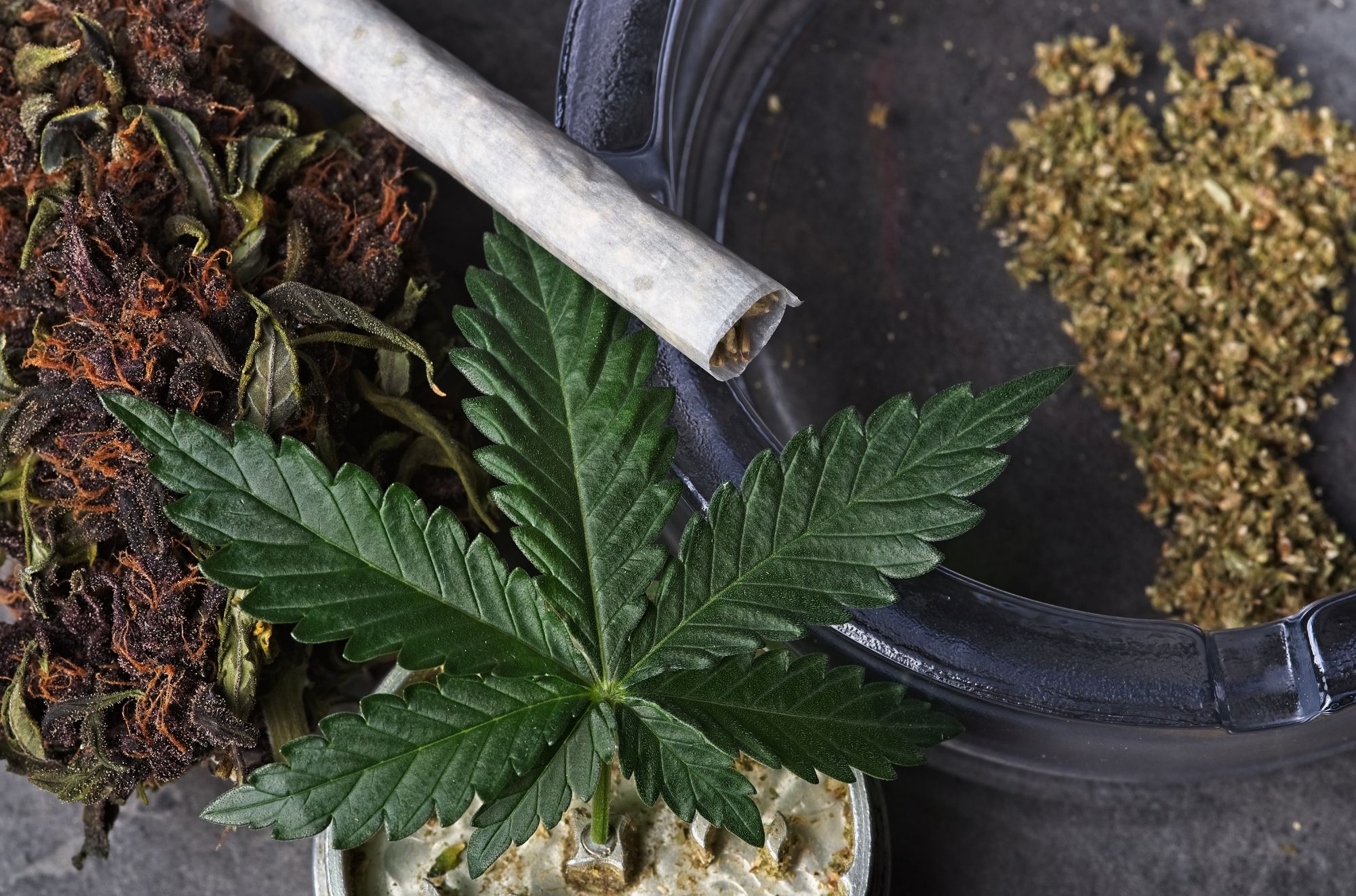 Ever wonder what it feels like to get high on a Delta 8 THC strain? In this article, we'll explore the nuances of the different types of "feels" to expect when you try Delta-8 THC for the first time.
What is that Delta 8 THC feeling like?

Delta 8 THC is the new, less intense version of THC. It's similar to a CBD experience but with a similar high as regular THC(which is usually Delta-9 THC). Delta 8 is often called "the morning after" strain because it doesn't leave you feeling tired and out of sorts like other strains do. In fact, some find it easier to focus on tasks at hand while under its effects than they would otherwise be able to without any cannabis at all. The best part about Delta 8 THC is that you'll still feel relaxed and happy – just not so much that you can't function in day-to-day life!
Cannabis is a plant that has been used for centuries to produce hemp fiber, food, and medicine. With the passage of the Farm Bill of 2018, hemp regulations have become a lot easier to navigate. With that, Delta-8 THC has made a big emergence into the cannabis scene as it is extracted from hemp.

So what does that Delta-8 THC feeling mean exactly? The way the feeling can be described is a personal thing; some people love it while others are put off by it, although the latter is much less prominent. It's important to consider what you want out of your cannabis experience and how much THC you're willing to consume before making any purchases.

You may have heard that Delta 8 THC has a "fuzzy" feeling, but there's not really one true way to describe it. Some say they experience euphoria, happiness, and relaxation while others say they get an intense high with bursts of creativity or focus. These are mostly controlled by the strain itself Regardless of which of the effects sounds best for you, each strain will be different so do your research and try different strains to see which you enjoy most.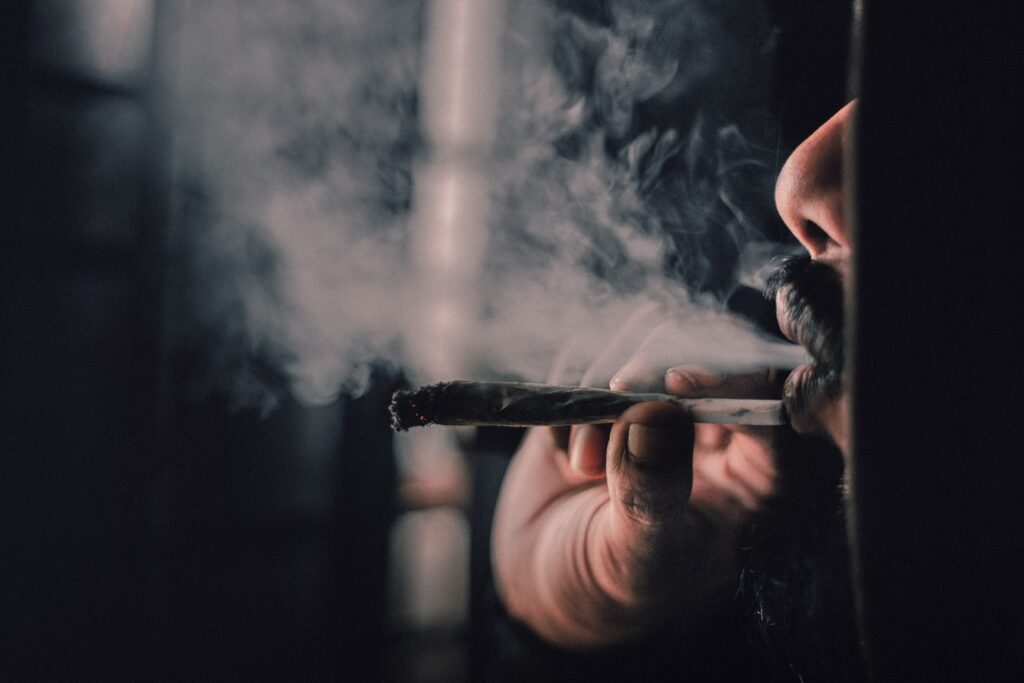 Another common question is, what is the difference between CBD and Delta 8 THC? The cannabis plant produces over 100 chemical compounds called cannabinoids. At least 113 different cannabinoids have been identified in the cannabis plant so far. There are two major types of these chemicals: phytocannabinoids (cannabinoids produced by the cannabis plant) and endocannabinoids (cannabinoids produced by our bodies). Delta 8 THC is an example of a phytocannabinoid while CBD is an example of an endocannabinoid. CBD doesn't get you high because it does not interact with CB1 receptors inside your brain or CB2 receptors in your body – simply put, CBD cannot bind to them. Delta-8 is often called "weed-lite" as it's a more mild version of standard marijuana.
After reading this blog post, you should now have a better understanding of what delta-8 THC feels like. If you want to learn more about the science behind it or would like to try some Delta-8 THC cannabis for yourself, reach out to your local smoke shop and speak to your choice of a budtender for more information!

What's All of The Hype About Delta 8 THC?
If you're a health-conscious person that hasn't been living under a rock these past few years, then chances are, you've heard about Delta 8 THC. But what is it, and why should you care? Read on to find out more on the topic. Delta 8 THC is a type of cannabidiol gaining popularity over the last few years due to its anti-inflammatory properties and ability to treat other common ailments. Studies have shown that Delta 8 THC can be an effective treatment for epilepsy, Parkinson's disease, diabetes, and many other conditions. Delta 8 is also sometimes referred to as "weed-lite" for its lighter euphoric effects compared to standard THC. It has become popular, especially in states that have not legalized recreational marijuana.
What is Delta 8 THC?
In short, Delta 8 THC is a potent cannabinoid found in the hemp plant. It is a derivative of hemp, known as the middle ground between CBD, hemp, and Delta-9 THC. Delta 8 also has some great benefits for the immune system and is also known to help combat nausea. This could be ideal for anyone looking to boost their immune system during the ongoing pandemic and if you suffer from feeling nausea often. Delta 8 THC is an exciting cannabinoid that has been found to have the most potential for treating chronic pain. It was discovered in 1980 by Raphael Mechoulam, an Israeli chemist and professor of medicinal chemistry at Hebrew University. The compound has also been shown to be effective against other illnesses such as irritable bowel syndrome (IBS) and Crohn's disease. However, more research needs to be done on this promising cannabinoid before it becomes widely available for patients who suffer from these debilitating conditions.
Why it's so popular
Delta 8 THC is one of the most popular types of cannabis because it delivers a much more balanced and full-bodied experience. Delta 8 THC gives you an uplifting, euphoric feeling that lasts for hours. It's perfect for those who want to enjoy themselves and have fun but not overdo it.
The best part? Delta 8 THC doesn't cause paranoia or anxiety like many claim standard marijuana (Delta-9) does. That means you can use it in social settings without having to worry about how it will affect your mood or behavior.
Where to buy Delta 8 THC
You've heard about Delta 8 products, but you're not sure where to buy them. Don't worry; we have it all sorted out for you. We reviewed the best places to buy Delta 8 products online. One that came to us highly recommended was HippyMood.com. They have a wide variety of Delta-8 THC products as well as CBD and more. We recommend buying from reputable online sources with plenty of verified reviews on multiple platforms such as Google, Weedmaps, and other authoritative websites.
Conclusion
Delta 8 THC is a cannabinoid that has been shown to have pain-relieving and anti-inflammatory properties beneficial for many. This cannabinoid may be the answer for those who suffer from chronic pain or other inflammatory conditions without relying on pharmaceuticals like opioids. Always consult with your physician before starting new treatment to make sure it works well for you.
How to Find and Buy Quality Delta-8 THC Products Online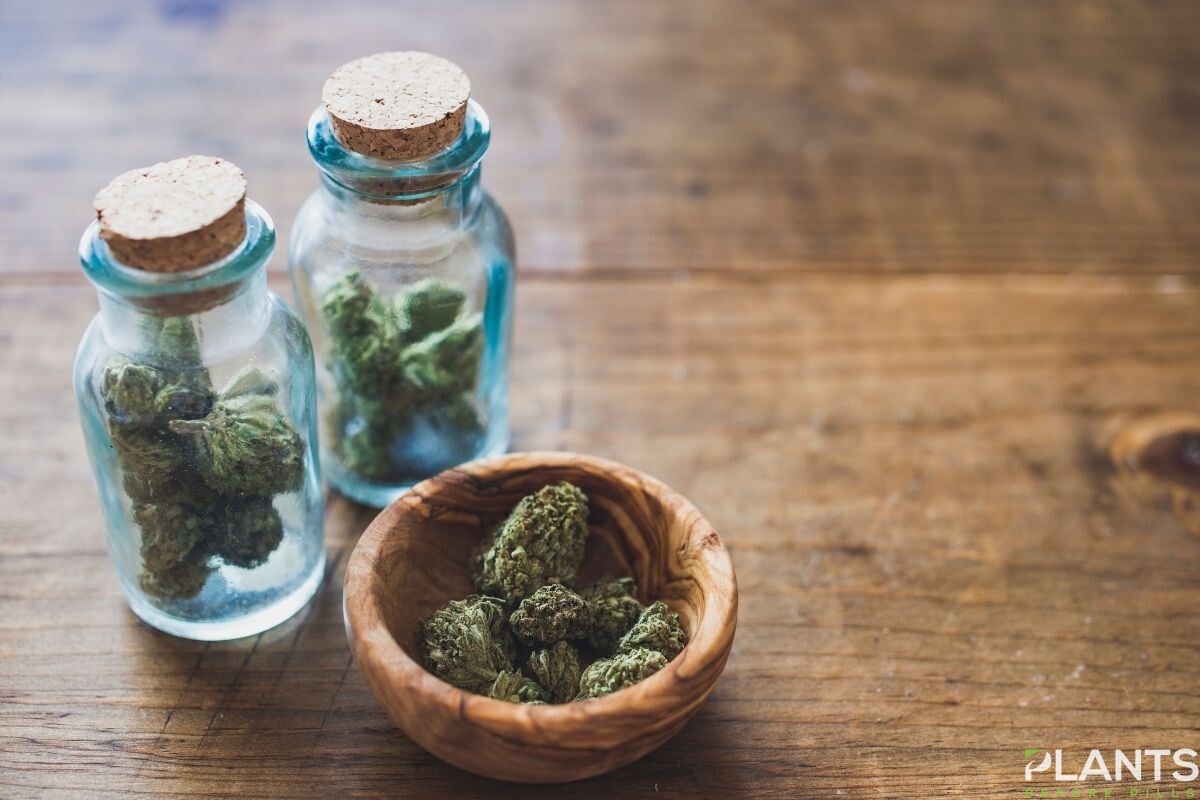 In this article we will talk about Delta-8 THC, why people have become so fascinated with it, and here's good practices on How to Find and Buy Quality delta-8 THC Products Online… as well as traps to avoid.
What is Delta-8 THC?
Delta-8 THC is short for Delta-8-tetrahydrocannabinol. Like Delta-9 THC it is a cannabinoid derived from marijuana and hemp. Delta-9 THC is often recognized and shortened to simply THC, the element of marijuana responsible for the plant's psychoactive effects. Delta-8 shares the other derivatives' euphoric, fuzzy sensation-inducing effects but to a lesser degree. Other effects that accompany THC use, such as drowsiness, paranoia, and anxiety are also less strong with Delta-8.
Because hemp and hemp byproducts are legal to farm thanks to the 2018 Agriculture and Nutrition Improvement Act, Delta-8 products enjoy a legal gray area within which they can be sold and purchased.
However, this legal gray area also means a lack of regulation, lab testing, and oversight when it comes to the rapidly growing Delta-8 industry. This means if you want to purchase and enjoy Delta-8 in its various forms you need to be careful and keep some things in mind.
You should also note that Delta-8's legal gray area will not last forever as some states are already developing legislation to restrict if not ban the alternative cannabinoid. One of those states is Colorado which has legalized weed for some time. So be aware of the legislation in your state regarding the sale and purchase of Delta-8.
How to Find and Buy Quality delta-8 THC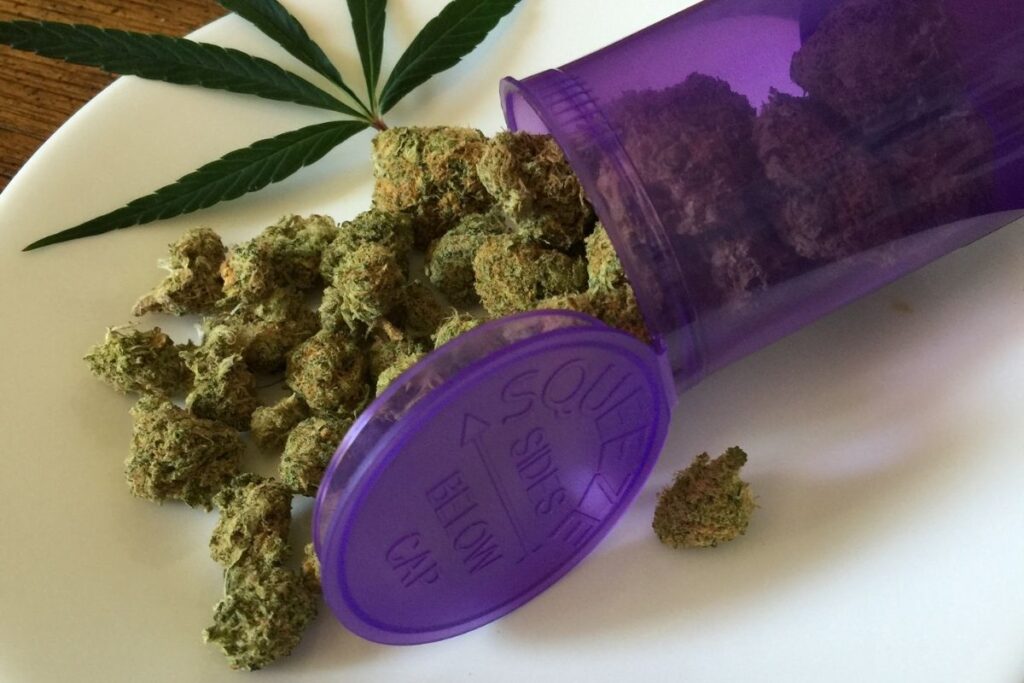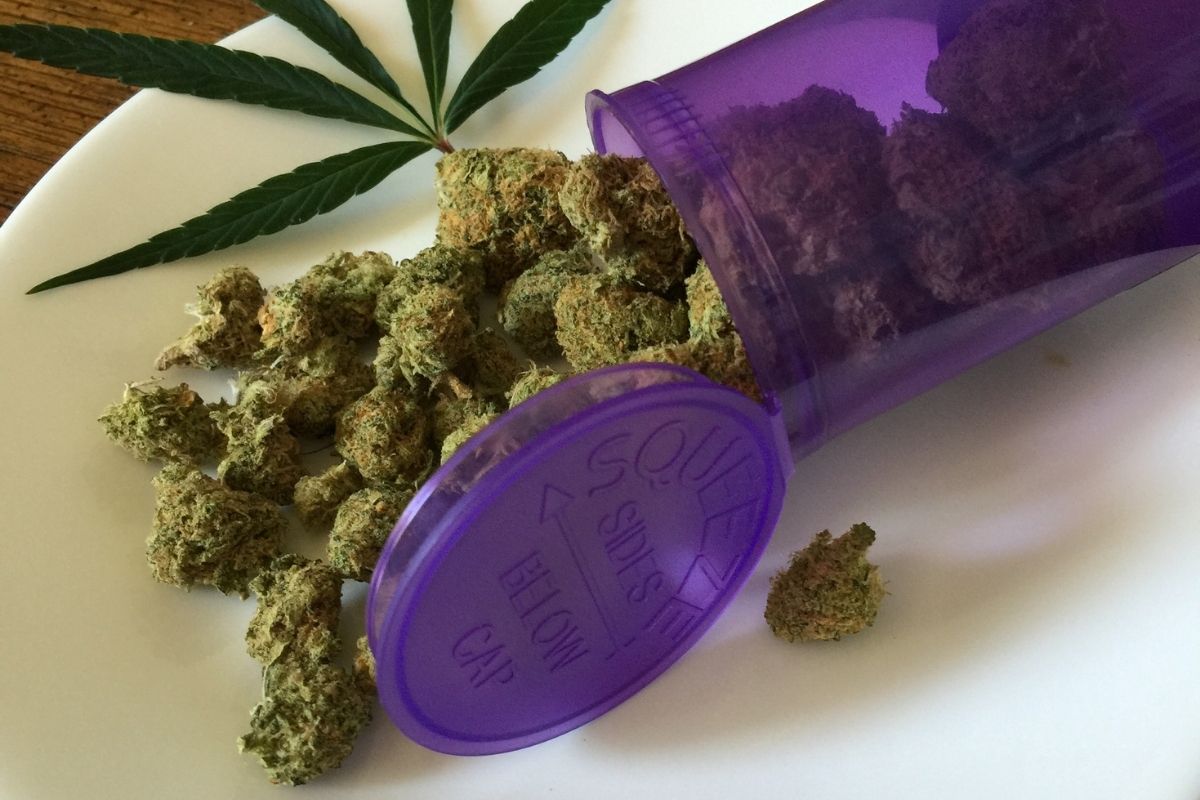 Before 2020 Delta-8 was very much an underground product traded in an underground product. Though finding vendors for 'marijuana-lite' online will not be a difficult problem. The problem is finding vendors you can trust. One of the great risks of a legally gray product market are the potential and actual bad actors active within it. Delta-8 products may contain toxic chemicals that have not been properly extracted due to lack of oversight as well as greed and expedience on the producer's part. They may also have been manufactured in a way that is illegal.
Here are some things to keep in mind on How to Find and Buy Quality delta-8 THC as laid out by Leafly.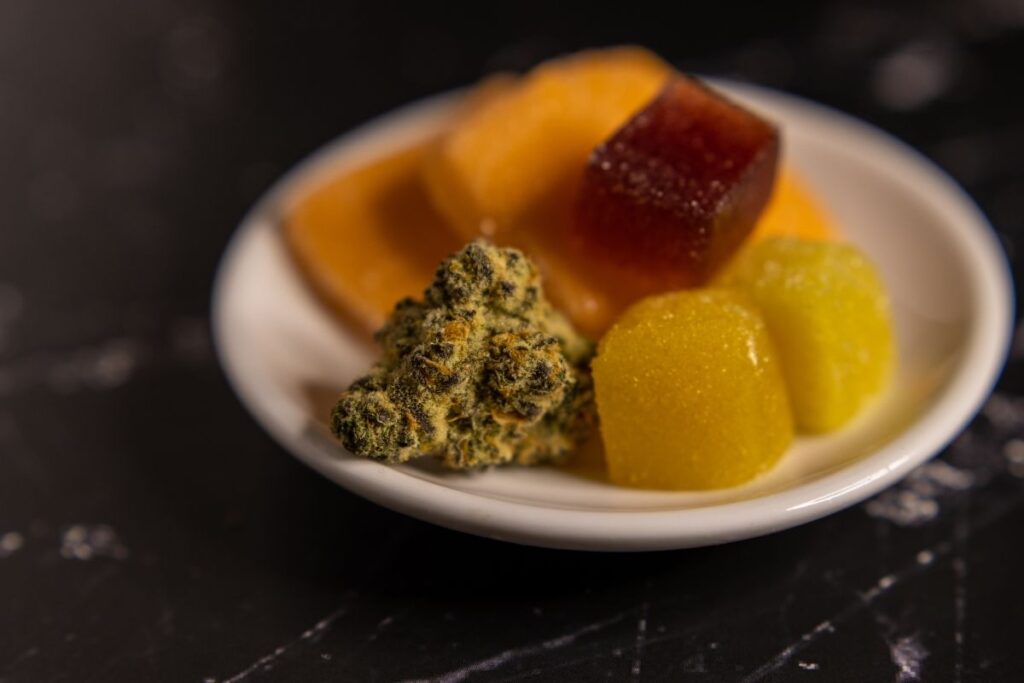 Licensed Sellers Good– living in a state that has legalized marijuana means there are state-licensed cannabis stores. These are the only stores you should be purchasing Delta-8 from. The products sold from these stores will be both legitimate and quality tested.
Head Shops Bad– while head shops can be good places to purchase accessories such as rolling paper and glass pieces they should not be where you purchase Delta-8. Head shops do not have to abide by any of the regulatory requirements that licensed cannabis stores follow.
QR Codes and COAs– always makes sure a Delta-8 product has a QR code. If it doesn't have one Do. Not. Buy it. And even if it does have a listed QR code check to see if that code links to a COA, the certificate of analysis. The COA contains a product's test results assuring you that it has been tested.
Cash App Payments? Avoid– Legitimate online sources for Delta-8 products do not use cash apps like Venmo, Cash app, or Zelle. Legitimate CBD brands accept the credit cards American Express, Visa, Mastercard, and Discover. Reputable retailers can use legitimate payment processes.
The following are Delta-8-THC scammers who should be avoided at all times according to LAWeekly: Cake, CannaClear, Honey Creek Labs, Truelieve.
LAWeekly also advises to not purchase from companies that neither test for impurities nor publish lab reports from third parties.
Product Review: Official Farmacy Delta 8 Products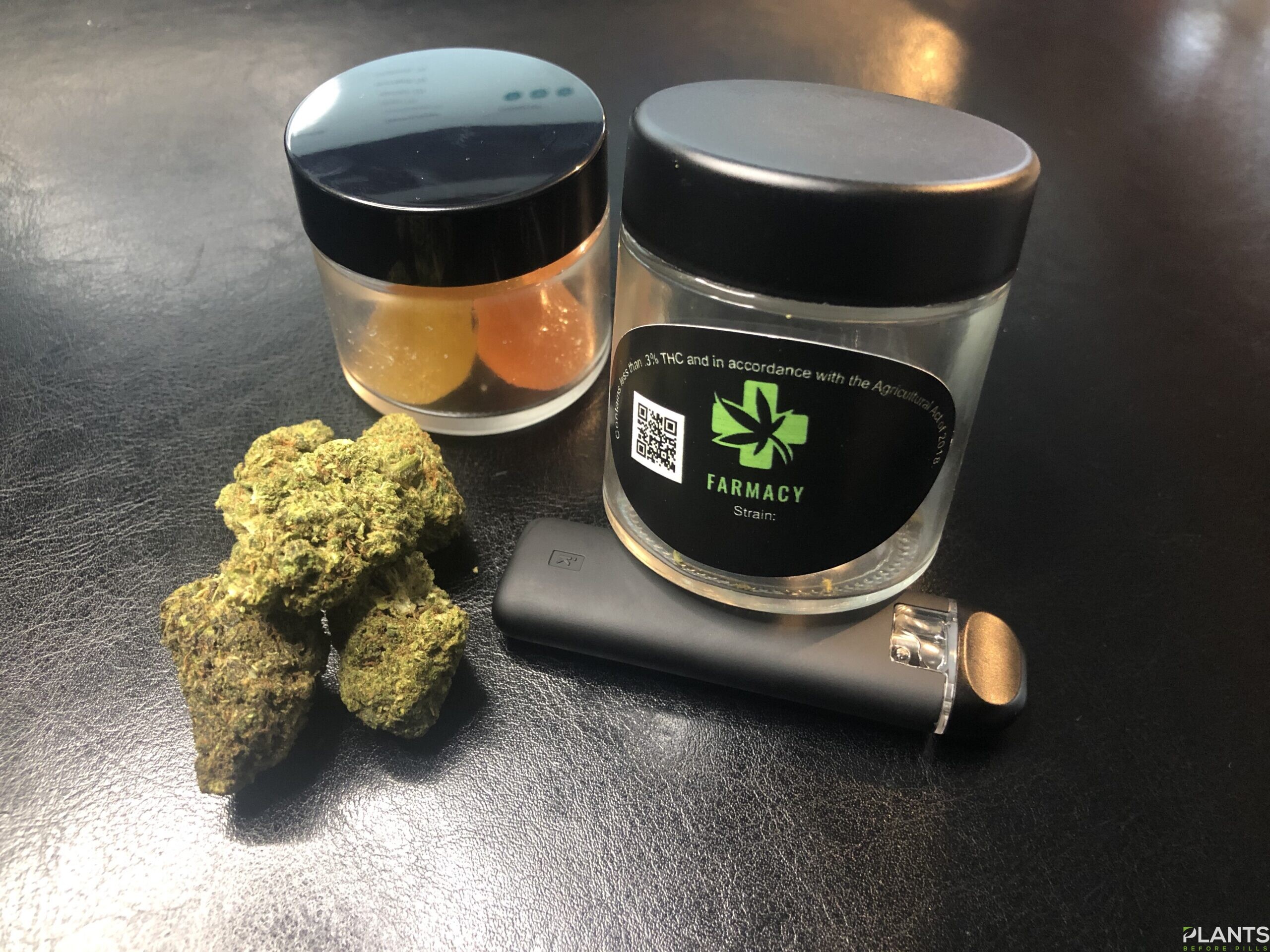 Delta 8 THC is one of the newest, most potent forms of cannabis available today. It has taken the world by storm in recent months and doesn't appear to be going anywhere anytime soon.
We had the opportunity here at the PBP Corner to sample a handful of Delta 8 products from the Official Farmacy recently and wanted to share with you all what we thought of them.
What is Delta 8?
For you newbies out there, Delta 8 THC is a potent cannabinoid that can be smoked or ingested orally. This chemical compound interacts with receptors in your brain to produce various effects like euphoria, increased energy levels, relaxation, reduced anxiety, creativity, and talkativeness, among others, depending on how much Delta 8 you consume.
Delta 8 THC is a lesser-known cannabinoid that has been shown to have properties different than delta 9, the most well-known cannabinoid. It is thought that this might be because it binds more selectively with CB2 receptors in the brain. Delta 8 THC is also less psychoactive and less likely to cause anxiety or paranoia. It's all about that Delta 8 Feeling!
Now with some background information on Delta 8 itself, let's take a look at the products the good folks at Official Farmacy sent us.
What we reviewed:
To start, we tried the Sour Diesel Sativa Pen. One of the first things we loved about it is just how small and discreet the piece was! It is about a small to medium-sized USB flash drive size and almost looks like one too. This is excellent because it can easily fit into your pocket or a small purse and not take up too much space and looks very inconspicuous.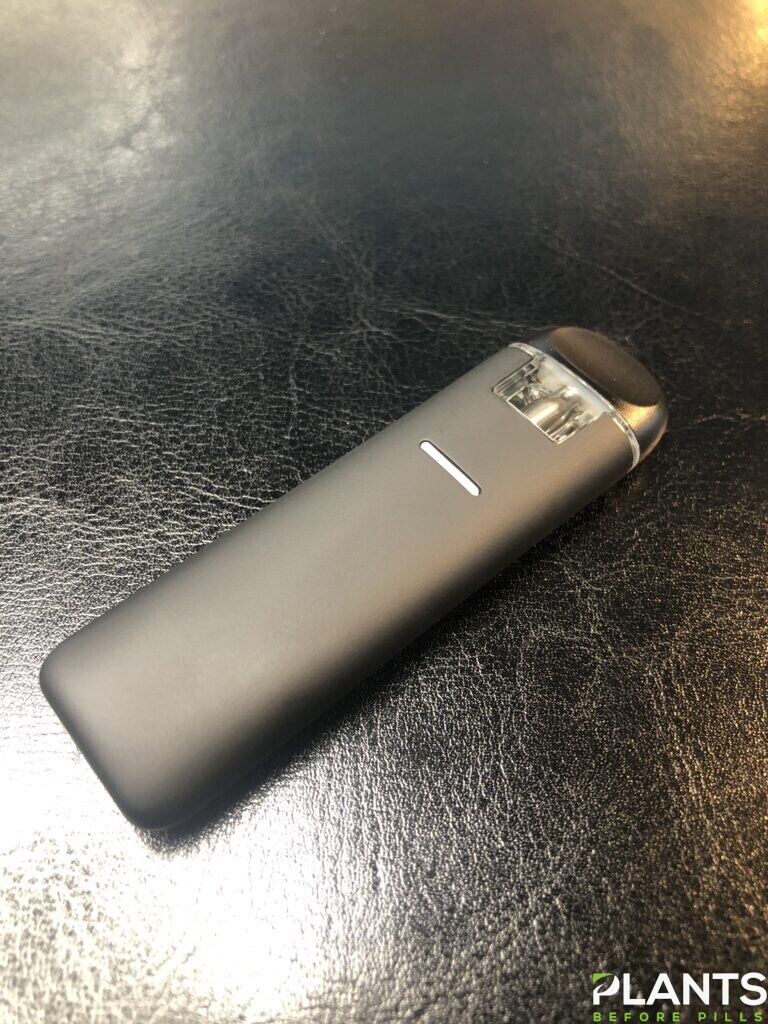 The draws from the vape pen were smooth, and the odor was very minimal, making this ideal for indoor or small space use. We noticed that occasionally, it was a bit difficult to take a hit (perhaps the oil itself got clogged in the heating element?), but a quick blow OUT of the device and then back IN typically did the trick! Overall the unit was very nice and gave a nice mellow yet potent buzz.
Next up were the Delta-8 Vegan Gummies (Mixed Berry). They were delicious, and the consistency of them was excellent! The flavor was just enough to give you a punchy fruit burst while masking the taste of the Delta 8 THC within them.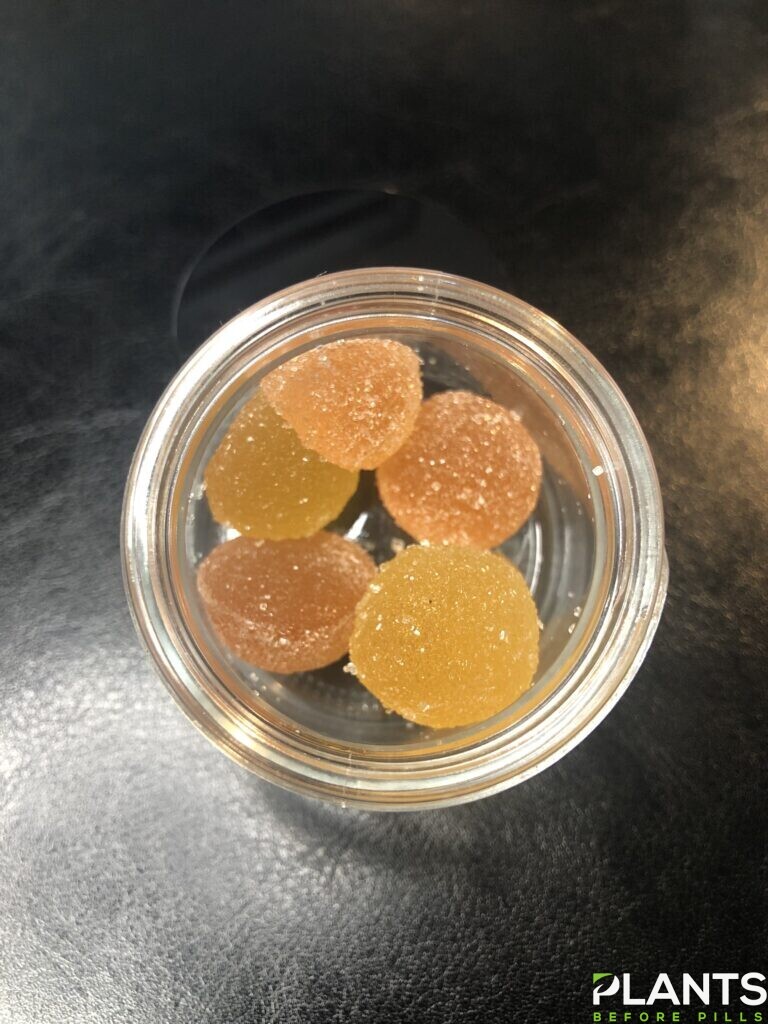 The gummies were a medley of mouth-watering flavors, including Mixed Berry, Peach, and Melon. The high from them was also very smooth and pleasant. We would give them a try again in the future.
Last but not least was the Delta-8 Flower. Right off the top, we could tell that the flower was very fresh and hand-trimmed with delicate hands. The buds were green and aromatic and so so tantalizing! You can see for yourself below: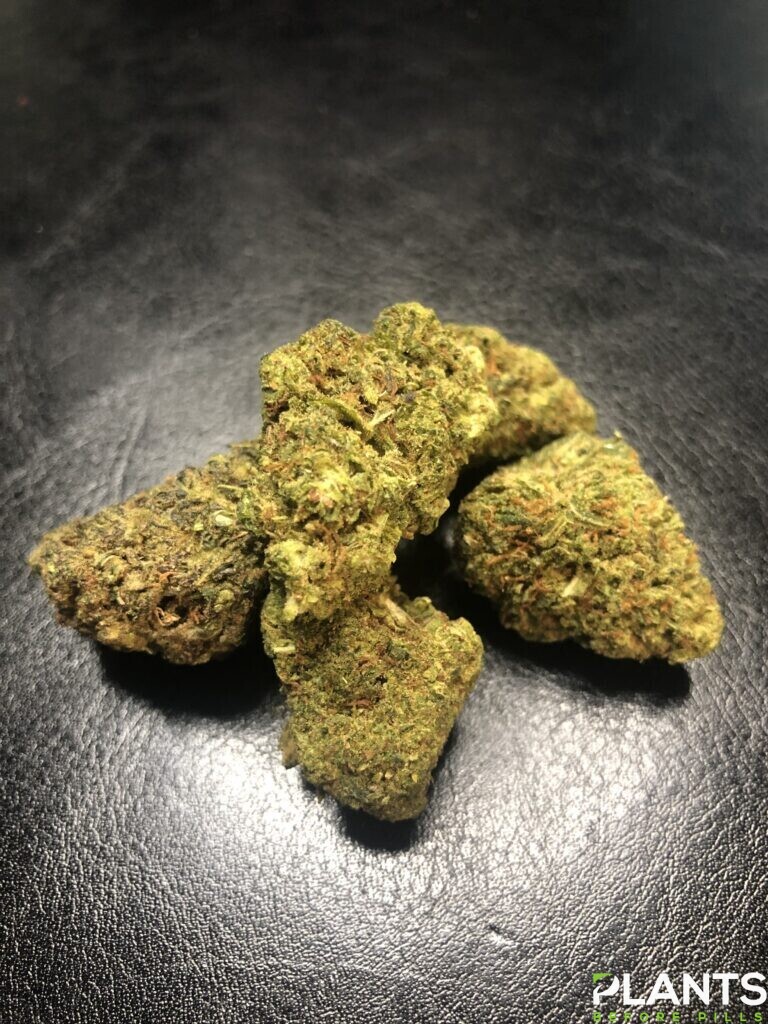 We were the most "skeptical" about this product, as many Delta 8 flower products claim to be potent and aren't. Often, they are sprayed with distillates to give an extra kick; however, that's not what you want in a flower product. The active compounds should be derived within the plant itself, and this particular strain seemed to be just that! Aside from just how aesthetic the buds were in their container, the flower packed a nice dreamy lift into the stratosphere of relaxation and bliss.
Conclusion
Of all of the products we tried from the Official Farmacy, none of them were even remotely disappointing. As a matter of fact, the products were so good that we are likely to keep ordering them once our supply here at the PBP Corner is out! Nothing but A's around the board for them, so a big Kudo's to Josh for sending us the products!
You can get more information by visiting their website at www.officialfarmacy.com or checking out their Instagram page @officialfarmacy