What That "Delta 8 THC Feeling" is Really Like?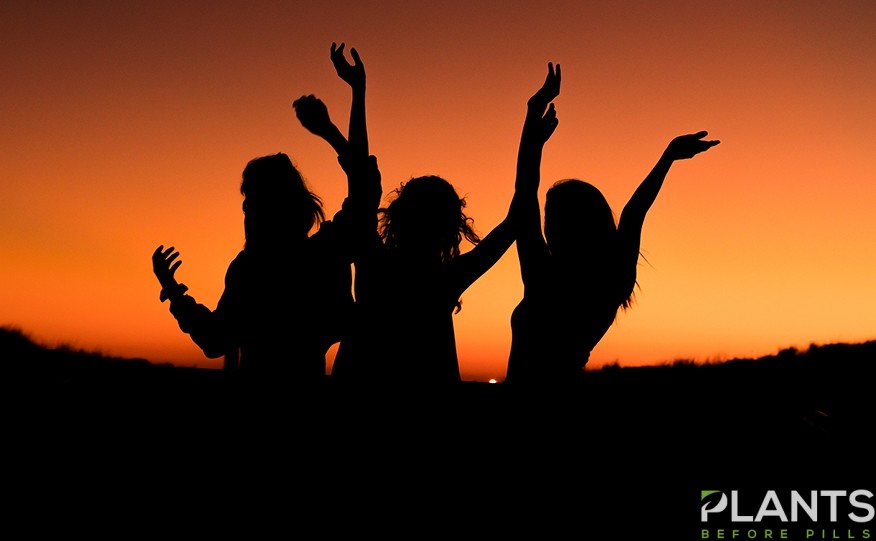 Ever wonder what it feels like to get high on a
Delta 8 THC
strain? In this article, we'll explore the nuances of the different types of "feels" to expect when you try Delta-8 THC for the first time.
What is that Delta 8 THC feeling like?
Delta 8 THC is the new, less intense version of THC. It's similar to a
CBD experience
but with a similar high as regular THC(which is usually Delta-9 THC). Delta 8 is often called "the morning after" strain because it doesn't leave you feeling tired and out of sorts like other strains do. In fact, some find it easier to focus on tasks at hand while under its effects than they would otherwise be able to without any cannabis at all. The best part about Delta 8 THC is that you'll still feel relaxed and happy – just not so much that you can't function in day-to-day life! Cannabis is a plant that has been used for centuries to produce hemp fiber, food, and medicine. With the passage of the Farm Bill of 2018, hemp regulations have become a lot easier to navigate. With that, Delta-8 THC has made a
big
emergence into the cannabis scene as it is extracted from hemp. There are a lot of products made with Delta 8 in it like
Hoohah Oral Sprays
and Delta-8 gummies. So what does that Delta-8 THC feeling mean exactly? The way the feeling can be described is a personal thing; some people love it while others are put off by it, although the latter is much less prominent. It's important to consider what you want out of your cannabis experience and how much THC you're willing to consume before making any purchases. You may have heard that Delta 8 THC has a
"fuzzy"
feeling, but there's not really one true way to describe it. Some say they experience euphoria, happiness, and relaxation while others say they get an intense high with bursts of creativity or focus. These are mostly controlled by the strain itself Regardless of which of the effects sounds best for you, each strain will be different so do your research and try different strains to see which you enjoy most.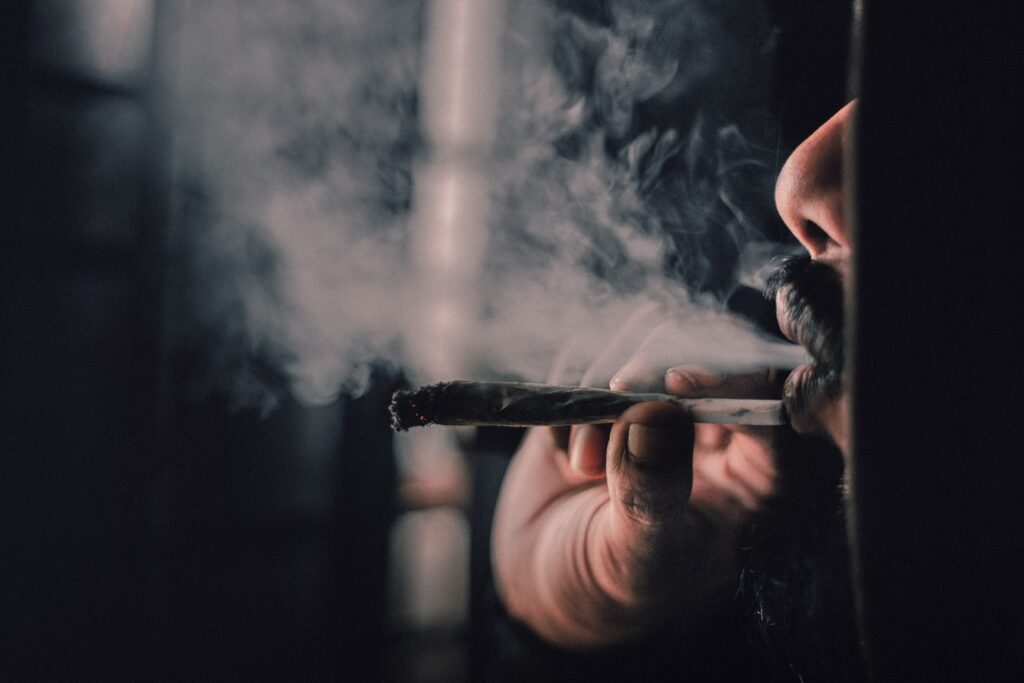 Another common question is, what is the difference between CBD and Delta 8 THC? The cannabis plant produces over 100 chemical compounds called cannabinoids. At least 113 different cannabinoids have been identified in the cannabis plant so far. There are two major types of these chemicals: phytocannabinoids (cannabinoids produced by the cannabis plant) and endocannabinoids (cannabinoids produced by our bodies). Delta 8 THC is an example of a phytocannabinoid while CBD is an example of an endocannabinoid. CBD doesn't get you high because it does not interact with CB1 receptors inside your brain or CB2 receptors in your body – simply put, CBD cannot bind to them. Delta-8 is often called "weed-lite" as it's a more mild version of standard marijuana. After reading this blog post, you should now have a better understanding of what delta-8 THC feels like. If you want to learn more about the science behind it or would like to try some Delta-8 THC cannabis for yourself, reach out to your local smoke shop and speak to your choice of a budtender for more information!
What Is The Difference Between Delta 8 and Standard Weed?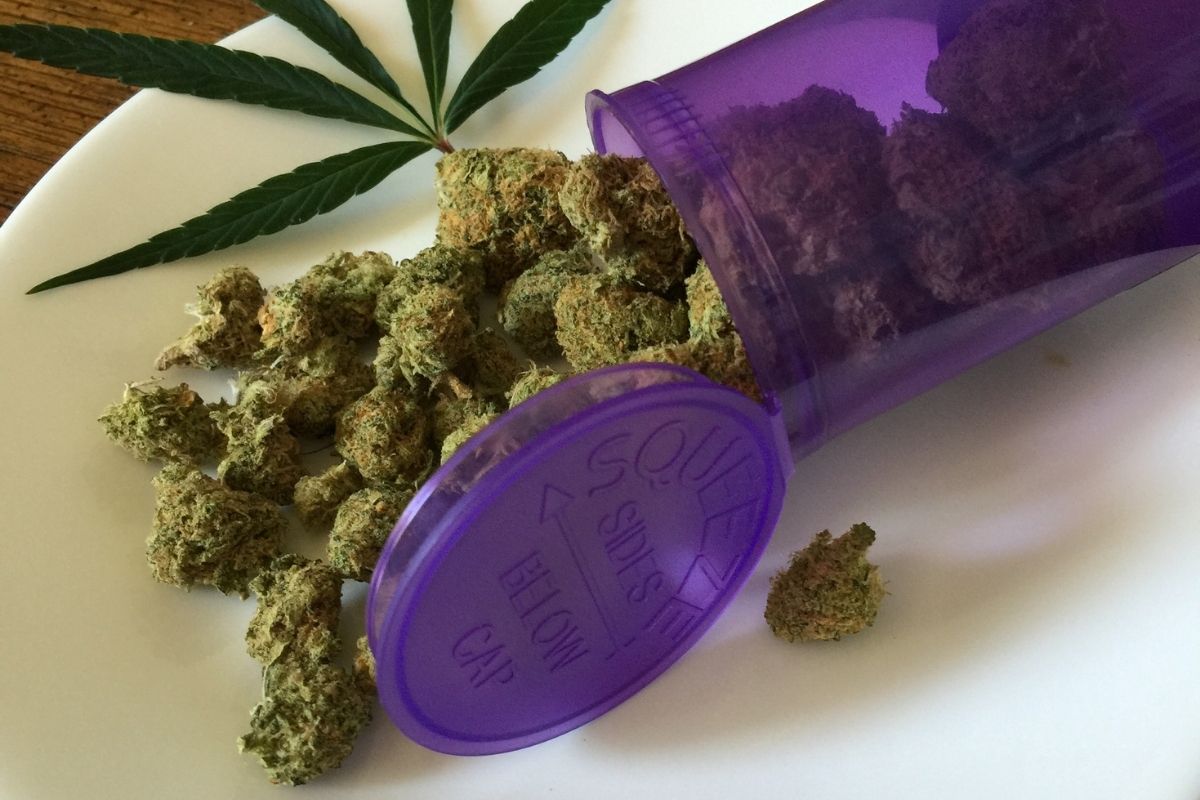 There are many different kinds of marijuana, each with its own potency, effects, and chemical makeup. When it comes to Delta-8 THC, there are some differences between regular weed and this type of cannabis. This article will explain what those differences are so you can decide if Delta-8 is right for you or not.
Legal Considerations
In states where delta-8 is legal, the difference between it and its more popular counterpart stems from its chemical makeup. Delta-8 THC is a tetrahydrocannabinol (THC) precursor and has been found to have medical benefits, while delta-9 THC is what produces the high that most people associate with marijuana use.
The difference can be confusing for some users who would otherwise assume that any type of cannabis plant would produce similar effects. However, there are some important legal considerations about which cannabinoids you are ingesting when buying weed that you should keep in mind.
In addition to being illegal at the federal level and not approved by the FDA as an accepted drug treatment option for any condition, delta-8 products are not permitted in every state either—even those where recreational or medical use of cannabis is legal under state law (e.g., California).
The Chemical Differences Between Delta-8 and Regular Weed
Delta-8 is a non-intoxicating compound.
Delta-8 is also known as CBN or cannabinol.
It's a cannabinoid, but it doesn't get you high—it won't make you feel happy, hungry, or relaxed like THC JD does—in fact, it has no psychoactive effects at all.
Its chemical structure is different from delta-9; delta-8 is converted into delta-9 after smoking it (although this process isn't very efficient).
The Effects of Delta-8 and Regular Weed
The effects of Delta-8 and regular weed are very similar. Both types of cannabis have been used for medical purposes for many years, but recently, there has also been an increased interest in recreational use. In fact, some people claim that Delta-8 is a slightly less potent version of regular weed.
While it's true that both types of cannabis affect the brain similarly (and produce similar effects), it should be noted that medical users may face different side effects from recreational users or spiritual practitioners who use the drug recreationally or religiously, respectively.
Availability
Delta-8 is available in some states and territories but not all of them. If Delta-8 isn't currently available in your area, it's probably because the state or territory you live in hasn't approved the use of this particular strain yet. In Canada, however, Delta-8 is not allowed at all.
While Delta-8 and standard weed have a lot in common, there are also some important differences.
When looking at your bud's chemical composition, there are two main compounds you need to know about: delta-9 THC (THC for short) and Delta-8 THC.
Delta 8 is the second most abundant cannabinoid found in cannabis, after THC. It's often confused with delta 9 because it shares similar effects when smoked or eaten–namely, an intense high that can last up to 14 hours!
Conclusion
In conclusion, we can say that Delta-8 and regular weed are very similar. There are some important differences between the two, but the overall effect is the same. Both types of marijuana will give you a feeling of euphoria and relaxation. The different chemical compositions make them more or less effective at treating certain conditions, so it's important to know what kind of strain you want before purchasing it from your local dispensary or online retailer. If you have any questions about which type of cannabis would be best for your needs, then please ask us!
Some Well-Known Benefits of Delta-8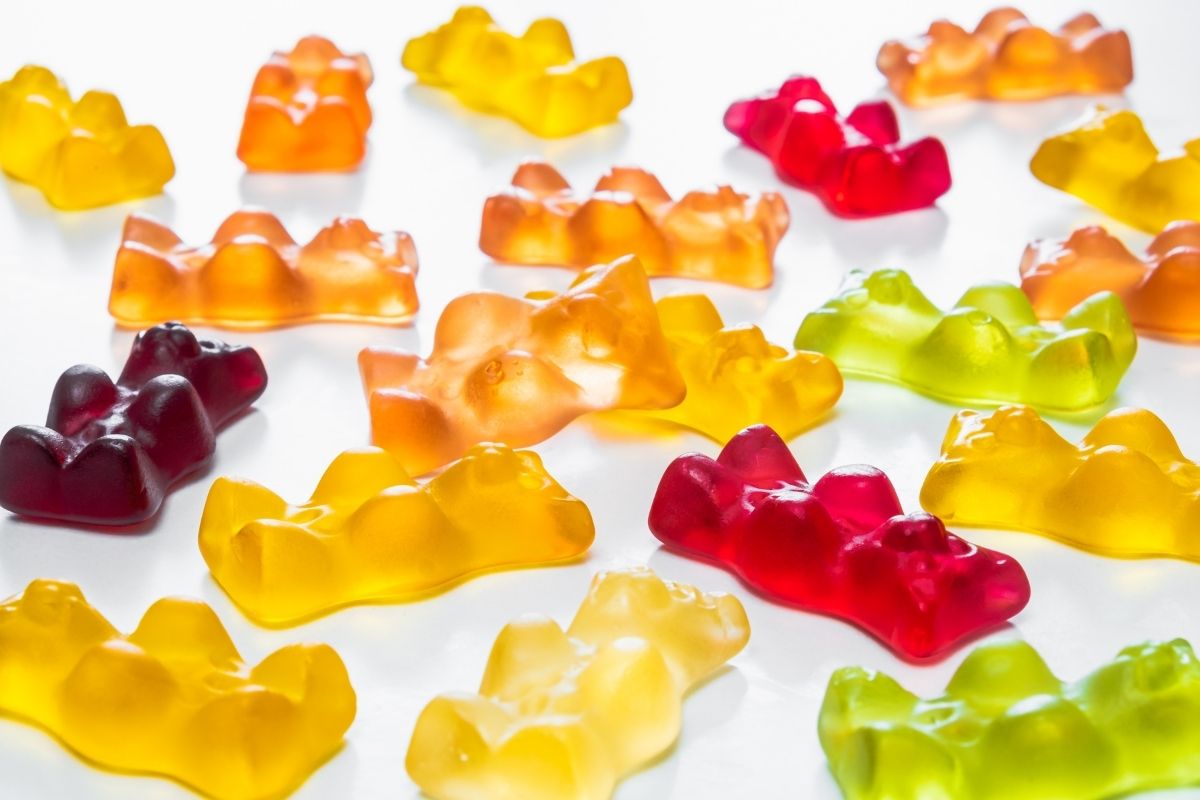 You may have heard of CBD and THC, but have you heard of Delta-8? While it's less well-known than its cousins, delta-8 has some great properties that could help with nausea and vomiting. There has been a lot of press about Delta-8, and for good reason. Here are a few things you should know about this helpful cannabinoid:
Delta-8 is a safe cannabinoid
Another benefit of Delta-8 is that it is not addictive. Unlike marijuana, this natural compound does not produce a high or give you the feeling of being stoned. This makes it ideal for people who are trying to stop smoking cannabis. Since there are no side effects, you can use Delta-8 as often as necessary without worrying about becoming dependent on the substance or developing physical dependence.
The second benefit of Delta-8 is that it doesn't come with any harmful side effects and isn't toxic in any way whatsoever. Even if someone accidentally swallows some Delta-8 (which requires consuming about 1 kilogram), there will be no adverse consequences whatsoever because it won't cause any harm to the body at all!
You can benefit from Delta-8 without the relaxing effects of THC.
Delta-8 is a non-psychoactive cannabinoid that can be found in cannabis. In fact, Delta-8 is actually a decarboxylation product of CBD and THC, meaning it's derived from the same parent compounds. The difference between Delta-8 and other cannabinoids like CBD or THC is that it lacks any relaxing effects. This means you can benefit from all the benefits of Delta-8 without feeling sleepy or sedated—in fact, it may even help you stay awake!
Delta-8 could help with nausea and vomiting.
The most common use of Delta-8 is to help prevent nausea and vomiting. Delta-8 is an anti-nausea and anti-emetic compound, meaning that it reduces feelings of sickness in the body. This can be very useful when experiencing extreme nausea caused by chemotherapy, radiation therapy, or pregnancy.
Delta-8 is less well-known than CBD or THC but has some great properties.
It's less well-known than CBD or THC but has some great properties. For example, it could help with nausea and vomiting. It's also a safe cannabinoid to use as part of your daily routine because it doesn't have psychoactive effects like THC does, so you won't feel high or stoned after taking Delta-8 supplements. Hodgetwins delta-8 is a product line you can try out if this is your first experience with Delta-8.
Conclusion
We hope you're as excited about the benefits of Delta-8 as we are. This compound is a natural alternative to THC and CBD, so it can help with pain relief without making you feel high. It also has anti-inflammatory properties that could be useful for people who suffer from inflammatory conditions like arthritis or IBS. In addition, Delta-8 may have some benefits for those fighting cancer—especially when combined with other drugs like chemotherapy or radiation therapy—because it targets specific receptors in cells that might make them more vulnerable to these treatments. The bottom line? You don't need to smoke pot anymore because many other ways are now available!
Can Delta 8 Vape Help With Anxiety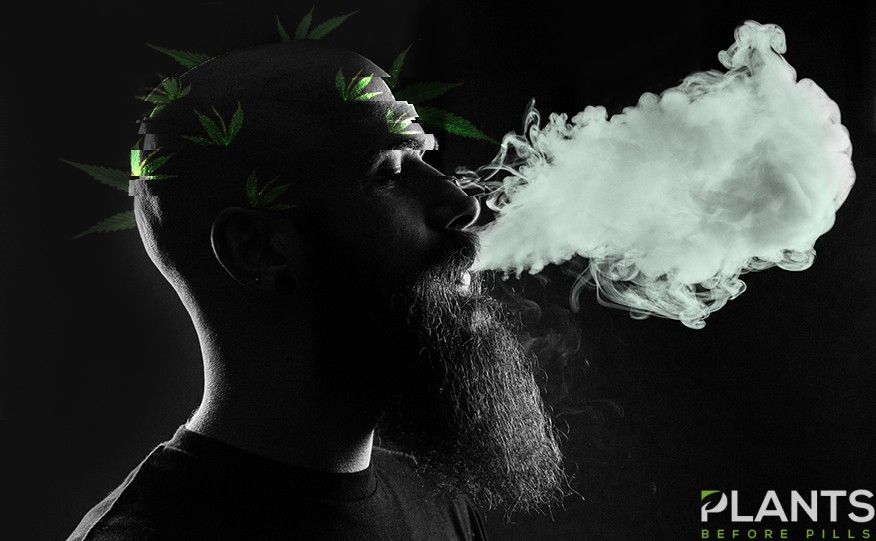 We all experience anxiety from time to time, and it can be a major problem for some people. The question is: what can we do about it? Delta 8 vape has become one of the most popular ways to manage anxiety, but how does it work? And should you try it? In this article, we'll explore the legal status of Delta 8 vape as well as the benefits and side effects associated with using this substance. We'll also discuss whether or not there are any other alternatives to dosing on your own with Delta 8 vape when dealing with anxiety issues.
What Is Delta 8 Vape?
Delta 8 vape is a type of vaporizer that uses a cannabis extract. It contains high levels of delta-8 THC, which is an active ingredient in cannabis. Delta 8 vape is not legal in all states but can be used as a medical treatment or recreational drug. You can get an all-in-one vape device or buy a Delta-8 vape cartridge and the proper battery to power it.
Delta 8 vape is made with THC and CBD, the two most common cannabinoids found in cannabis plants. Delta-8 THC has been shown to relieve anxiety symptoms when consumed orally or through inhalation (unlike regular marijuana).
The Benefits of Delta 8 Vape for Anxiety
Relaxation: Delta 8 Vape contains an ingredient called L-Theanine that has been shown to relax the body. This can help you to feel calmer and less stressed in social situations, which can sometimes be anxiety-provoking.
Reduced stress: Stress can cause many issues for people with anxiety, so it's important to find ways to reduce it. One way is through relaxation, exercise, or meditation, and yet another is by using essential oils like lavender or chamomile as aromatherapy (which you could do while vaping).
Improved mood: The same goes here with lowering your stress levels! A calm mind will lead to a calmer body overall—meaning that if nothing else works but something good does happen (say when your partner comes home from work), then instead of panicking about all their stresses that day because they've been working hard all week long and deserve some time alone with family before heading back into the office tomorrow morning), then maybe just take some deep breaths while sitting down together over dinner tonight instead?
Delta 8 Vape for Anxiety: Facts and Myths
OK, so let's get one thing straight: Delta 8 vape for anxiety is not a cure. It does not replace medication, and it will never be able to change the way your brain functions. However, it can help you find some relief from the symptoms of anxiety through its relaxing effects on your body and mind.
Delta 8 vape for anxiety can also be used as an alternative to medication—but that doesn't mean that you should use it as a replacement if you're already taking prescription drugs for your condition! If you are prescribed medication, don't stop taking it without first talking with your doctor or pharmacist about switching over to delta 8 vape instead.
Delta 8 vape has some health benefits for anxiety but still has many side effects, as does everything else.
It's important to remember that there is no cure-all for anxiety and that all treatments have side effects. Delta 8 vape may not be safe for everyone. Remember, it's also not safe for pregnant women or people under 18.
In addition, it shouldn't be used by people with certain medical conditions or who take certain medications. It should also not be used in conjunction with alcohol.
Conclusion
It's important to note that there are many other methods of treating anxiety, including medication and therapy. If you want to use a medical marijuana alternative, then make sure you speak with your doctor first. The bottom line is that all forms of cannabis have risks, but they can also be effective if used correctly and responsibly.