Here's Why CBD Oil Doesn't Work For You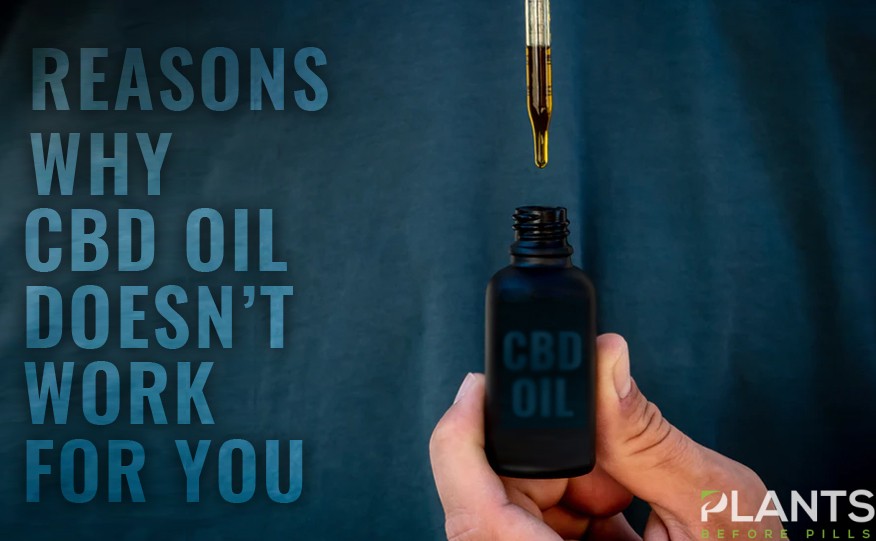 It is no secret that CBD has exploded into a global phenomenon. Given a good deal of health promises this natural supplement presents, it is no wonder that numerous CBD-infused items are being flocked by thousands of consumers worldwide. From its pain-relieving promises, anti-inflammatory properties, to anti-anxiety results, it is safe to say that CBD has swiftly taken up the world by storm.
However, just like any other health supplement, CBD isn't for everyone. Despite the rise of CBD as the leading product in the cannabis industry, there are people who aren't as satisfied as the rest of the CBD enthusiasts.
If you have tried CBD oil before but haven't felt the full potential of its promises, then here are some details that might help you know the real reasons why.
Read on.
Reasons Why CBD Oil Becomes Ineffective
You're Not Taking the Right CBD Dosage
If you've been taking CBD and still haven't felt its side effects, chances are you're taking the wrong dosage. Although everyone has the same chemical receptors, there is no universal CBD dosage. In fact, it can be tough to figure out how much CBD you should take. It usually requires time and experimentation to identify the right dosage that will suit your individual needs.
Generally, there are numerous factors that could dictate the right CBD dosage you should take. This includes your body type, your tolerance level, lifestyle, age, and even the intensity of your pain or discomfort. A person with more weight, for instance, will require a higher dose of CBD in order to experience its effects compared to lighter people.
Typically, people who weigh less than 130 lbs. are encouraged to take 11 mg or less of CBD to experience mild effects or 15 mg to 17 mg for stronger effects. Meanwhile, people who weigh more than 230 lbs. are advised to take on 23 mg or less of CBD to experience its mild effects or 31 mg to 45 mg for stronger results.
Another factor that may affect your ideal CBD dosage is your tolerance level. Similar to alcohol intake, people may build up a tolerance to CBD when too much of it is taken at the beginning of one's CBD journey. Once you've built up a high tolerance, you are likely to feel less of cannabidiol's effects over time.
The CBD Oil You Purchased is Inferior
Aside from the dosage, the brand or source of the CBD oil you're taking also plays a significant role in determining its effect on your body.
As explained by Dr. Elaine Burns, founder of the Southwest Medical Marijuana Evaluation Centers in Phoenix, is not able to experience the full effects of CBD might stem from two reasons: the product is inferior, or the dosage is off.
"There is plenty of science behind CBD oil," Dr. Burns told Popsugar. "If it isn't working for someone, it is either low-quality or the dosing is incorrect. Usually, it's a combination of both."
With the rise of CBD's popularity in the marketplace, it is natural that hundreds of CBD products are now available both online and offline. Since CBD products are not yet approved by the Food and Drug Administration (FDA), some companies might take advantage of it and create low-quality CBD items that are to be sold in the market.
Coming from this, it is important to always check whether the CBD product you're eyeing is from a reputable source. As listed by Healthline, there are many ways to ensure that the product you're purchasing is true of high-quality. One way is to see this is by checking whether the product's label indicates third-party lab testings. The other is by picking an item from well-established brands by searching through the net or reading consumer reviews.
You've Been Victimized by False CBD Claims
Another reason why you may not be experiencing the promises of CBD is that the product you have purchased doesn't possess what its advertisement claims. In the CBD world, many companies are likely to use unfounded claims or false labels to promote their products.
As stated earlier, since CBD products haven't been approved by the FDA yet, there is no definitive restrictions or guidelines regarding the production and sale of these items. As a result, some shady companies turn to false advertising to capitalize on the popularity of CBD.
Among the most common examples of false advertisements some CBD manufacturers commit is the promise of high cannabinoid content even if their products only have low levels. As a result, many consumers are tricked to think that CBD doesn't work for them despite taking products with high cannabinoid content.
You Haven't Been Using It Long Enough
Similar to other types of medicines, CBD doesn't promise a quick fix and might require some time before being absorbed by the body. Depending on several factors, such as lifestyle, or method of consumption, it may take a longer time for some people to experience the effects of CBD. Due to these, some individuals may feel the results right away even with low doses, while others might need higher doses or longer use before experiencing the promises of the natural compound.
"Even though some consumers have quick success, this is a dietary supplement," said Joel Stanley, co-founder, and chairman of CW Hemp, in an interview with Popsugar. "It takes time for some of us to experience something as simple as balance in our body. Balance can appear in very different ways for different people. Also, it's important to follow the manufacturer's instructions on the label."
If you haven't experienced the effects of CBD yet after consuming cannabidiol-infused products for a week or to, try to give it more time to accumulate and do its effect on your body. For better results, continue your CBD regimen for about a few weeks or months. If there remain to be no substantial changes, then it's time to finally let it go.
Of course, at the end of the day, although CBD now stands as one of the most in-demand medical supplements in the market, it doesn't promise to have the same delightful effects on everyone.
Depending on different factors, such as your metabolism, biochemistry, or even genetics, you may find out that CBD isn't just right for you.
In fact, in 2017, a professor of clinical psychiatry identified over 6,000 people to have rare genetic variants in the core endocannabinoid system genes CNR1, CNR2, DAGLA, MGLL and FAAH, which help their bodies produce more endocannabinoids compared to the rest of the human population.
In such case, people who have that genetic mutation might not experience any difference when taking CBD. This is because their bodies already have extra endocannabinoids that make them feel more relaxed and calm even without the need to take CBD-infused products.
If you're one of them, taking CBD oil and other related items might not provide you any noticeable changes. However, if you're still in doubt, you can still talk with your doctor to see if there could be other factors that might be affecting your overall CBD journey.
Conclusion
Over the years, CBD has turned from an off-limit substance to a wellness wonder. Promising numerous health benefits, such as pain relief, anti-anxiety, and anti-inflammatory, it is no surprise that CBD's popularity continues to grow and expand.
As you try and experiment with the different methods and strategies to get the most out of this natural compound, be sure to check out this list and see for yourself the real reason why CBD isn't working for you.
Don't give up just yet! With the right product, dose, and routine, you are sure to enjoy the many perks that come with this wonderful natural supplement.
Curious to know more? Don't hesitate to consult your physician today!
How to Find Quality CBD Beauty Products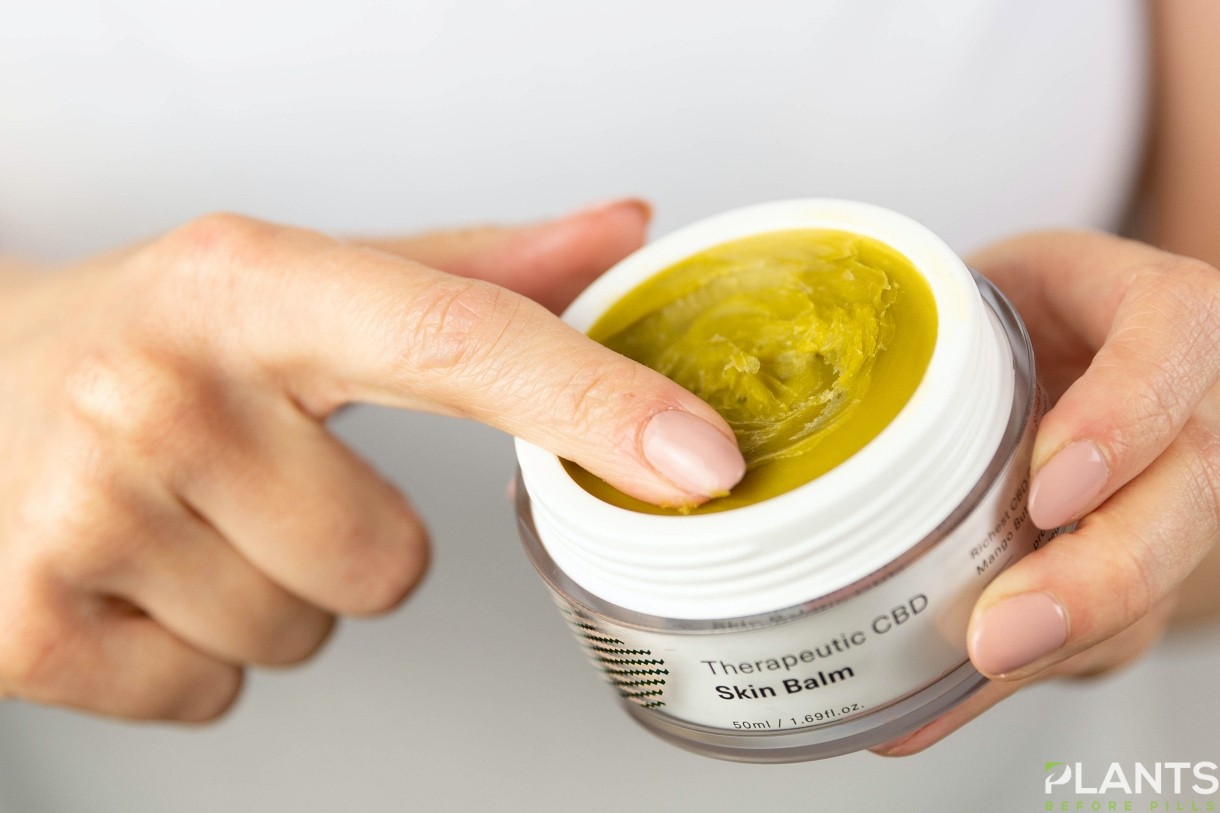 Taking care of yourself from the inside out is essential, especially in a time when stressors are rampant everywhere we look. Besides cooking, cleaning, and working out, another popular form of self-care than many people practice today is indulging in CBD beauty products. 
Known for its antioxidant and anti-inflammatory properties, as well as its soothing and comforting capabilities, cannabidiol oil is often praised for the extensive benefits it can do for the skin alone. More than this, this miracle worker is also called as such primarily because it can relieve pain and even aid in calming your skin and body.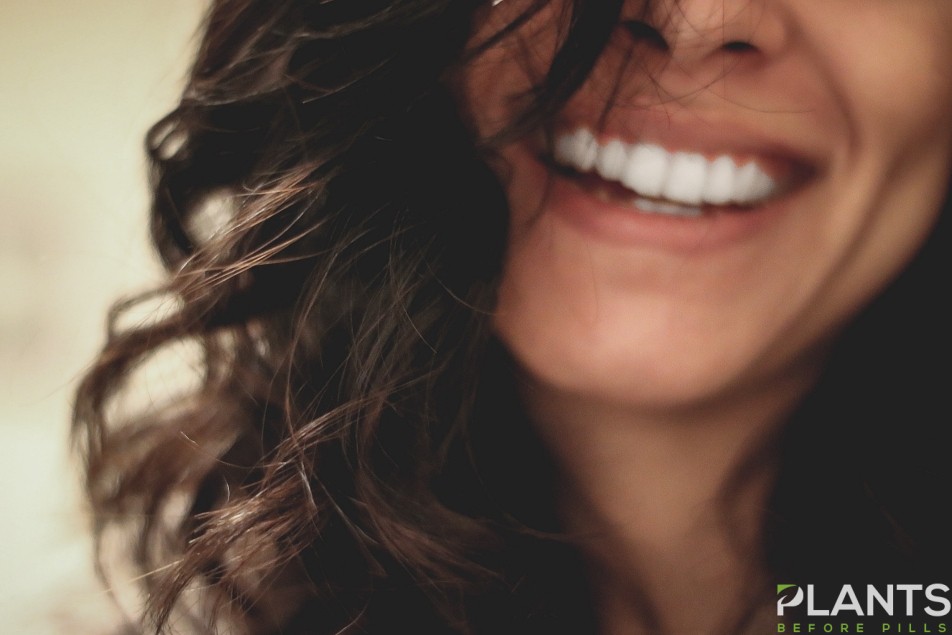 With the green boom still very much on a high (no pun intended), there are certainly a number of CBD beauty products available on the market – from bath bomb and serums to even body balms and even moisturizers. Despite the abundance of cannabidiol-based products, there is still a whole market of unregulated goods. 
Because of this, looking into the world of CBD might be in your favor. Apart from learning more about the quality of cannabidiol oils being used in your beauty products, you will also become more aware of the current practices in place. Take a look at some of these tips. 
• Method of Producing CBD Oil
The method of producing high-quality cannabidiol matters, especially now that the manufacturing landscape for these products is still largely unregulated. Bear in mind that these skincare items are something you put on your face and body, so you want to ensure that you are using cannabidiol that has been manufactured with industry standards and practices upheld. 
In order to gauge the method of producing CBD oil, take a look at companies that have been in the industry for at least three years. This makes it easier for you to look into their certifications and their approvals, particularly from the Food and Drug Administration (FDA). 
To guarantee the safety of these beauty and skincare items, consulting with a third-party laboratory is your best bet. Besides gaining access to lab results and manufacturing methods, you'll also be privy to information such as the THC levels, level of impurities, and the like. 
• Potency of CBD Oil
To ensure that you are getting your money's worth, you may also want to look into the potency of these products. These tell you how much cannabinoids are present in the items and if applicable, the percentage of THC.
If you want to double-check these details, don't hesitate to read the label and the fine print prior to making any purchase. A company that opts to use full-spectrum or the whole plant ensures that you are able to maximize the benefits of cannabidiol via the whole plant, including its flavonoids and terpenes which all work together with the CBD component.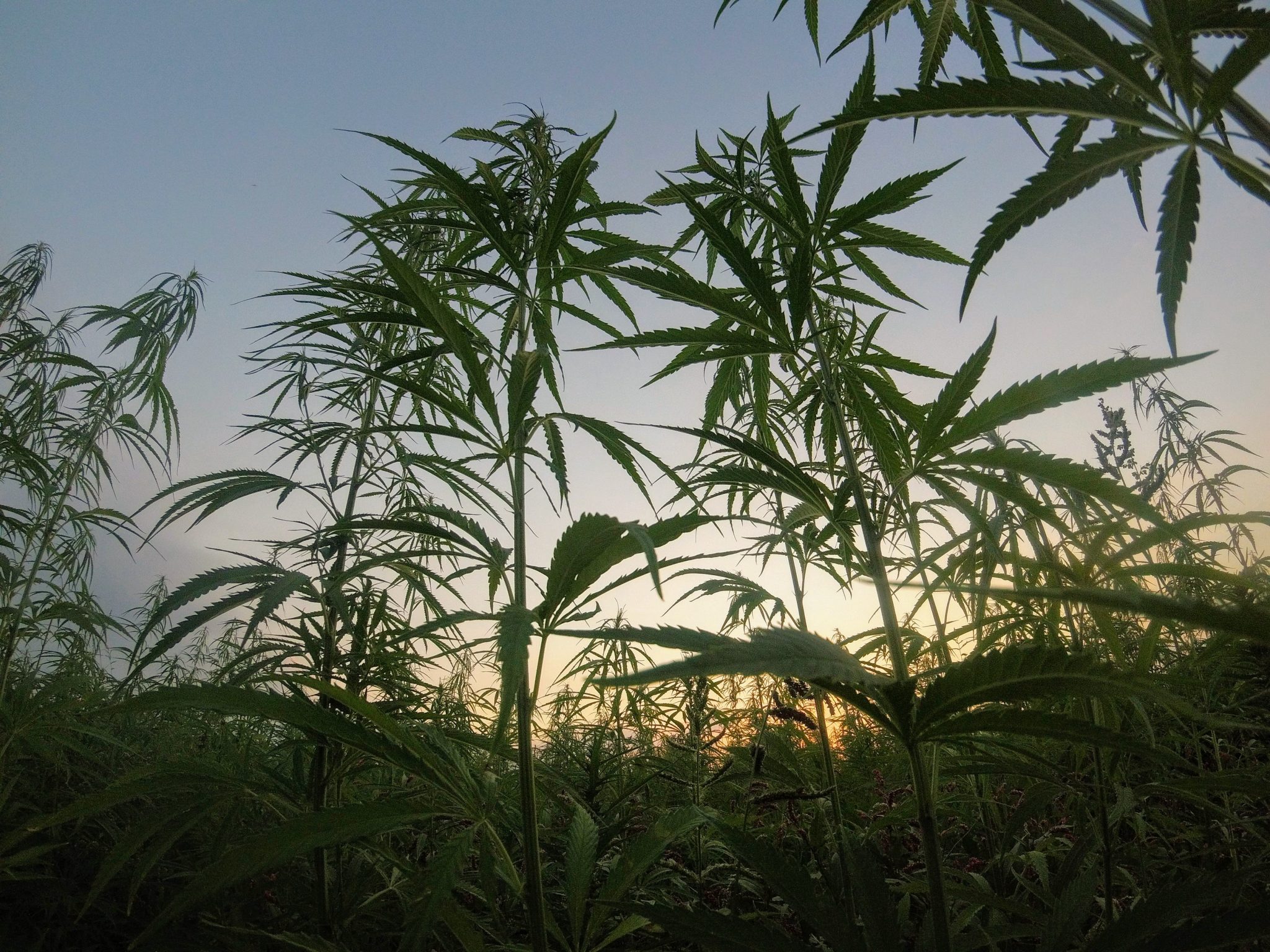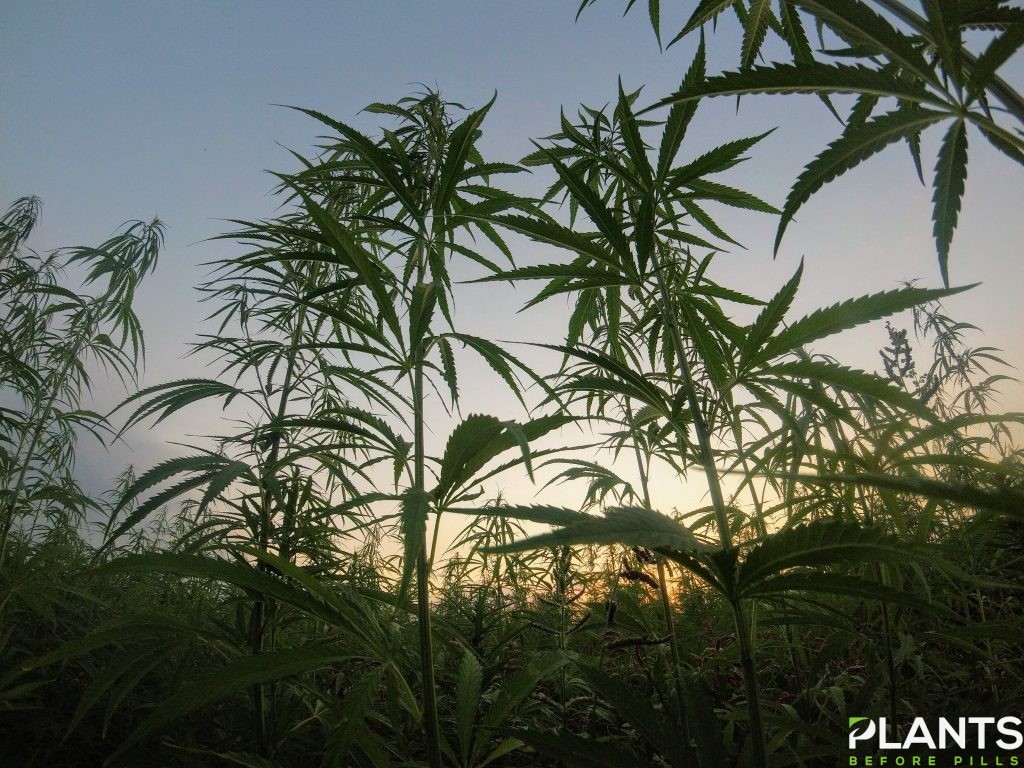 • Research on Where the Hemp is Grown
While it may look like it won't matter much, factoring the place where the hemp is grown should be on the top of your list. With hemp having the ability to absorb almost everything in its surrounding soil or ground, you may want to look into the place where it's planted. 
If it is grown in organically rich and healthy soil, chances are it will also yield high-quality plants. On the other hand, if it is grown in pesticides and soil with high levels of toxins and contaminants, this may be harmful for your consumption or use.
Conclusion 
In this day and age, taking care of your skin and body should be a priority. With these tips, you can finally find the best product for you that's safe and efficient all at the same time.
5 Hot CBD Products for Getting Your Skin's Glow On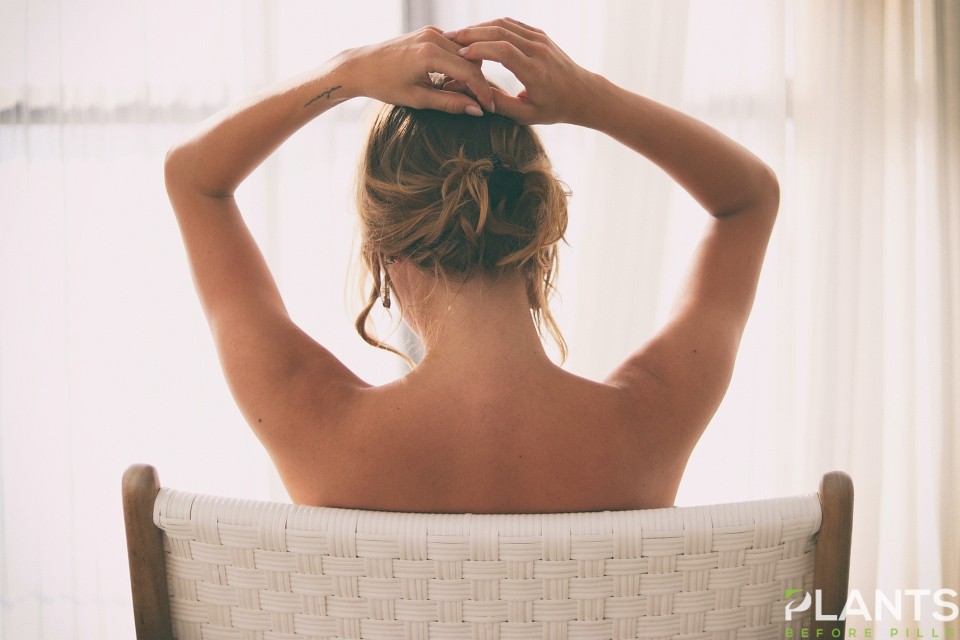 Numerous serums, lotions, creams, and balms infused with CBD oil have remained in demand throughout the past number of years – and for good reason. Apart from helping soothe the largest organ of your body thanks to its anti-inflammatory properties, these CBD beauty products actually have the capacity to ease one's stress and anxiety.
Though unprecedented times are upon us, there's no reason not to take care of ourselves and our skin, especially with the numerous benefits' cannabidiol can add to our skin. If you're interested in trying out something new and revitalizing your face and body to its best state, below are five hot CBD products you should get your hands on:
The CBD Skincare Co.'s CBD-Infused Exfoliating Cleanser – $34.00
A clean base is essential for all other skincare products to fully penetrate the face and work their magic within. Because of this, getting your cleansing game on should be the bare minimum.
What's great about The CBD Skincare Co.'s CBD-Infused Exfoliating Cleanser is that it contains the perfect trifecta of acids – glycolic, lactic, and salicylic – that can gently yet effectively slough of dead cells and give way to a brighter and more even complexion. The addition of full-spectrum cannabidiol is also known to aid healing, making it the best combination to clean the face.
Isodiol CannaCeuticals Repairing Night Cream – $49.00
A dedicated night cream is a must to help maintain plumpness and youthfulness. Night creams and other similar products are designed to hydrate and work their way into the skin over several hours.
One rich and ultra-luxe night cream is Isodiol CannaCeutical's Repairing Night Cream. To complement the nourishing and anti-inflammatory benefits of cannabidiol, this product is also formulated with aloe vera, glycerin, vitamin E, and willow bark to help add hydration and restore elasticity.
Kiskanu Hemp Face Oil – $32.00
If you're averse to heavy creams, why not switch up your routine to a lighter yet still moisturizing facial oil? With its anti-bacterial and antioxidant properties, this Hemp Face Oil will certainly help those fighting acne, blemishes, and other similar conditions. Besides cannabidiol, it is also formulated with a moisturizing mix of argan and jojoba oils.
This one of Kiskanu works especially well for a variety of uses, making it the perfect versatile addition to any bathroom or kit – and for all skin types. More than acting as facial oil and moisturizer, this can also work as a beard or hair oil, a makeup base, and a makeup remover.
Josie Maran Skin Dope Argan Oil + 100 mg CBD – $78.00
Up for a more luxurious experience? There's nothing like splurging a little for a bottle of Josie Maran's Skin Dope line, particularly its Argan Oil + 100 mg CBD product. Non-psychoactive and THC-free, this product is designed to treat the face in the gentlest way possible.
Using full-spectrum CBD oil, this product is said to clear and soothe troubled skin, while promoting balance and elasticity. With a unique blend of argan oil, CBD, and vitamin E, this powerful concoction is sure to guard against environmental damage.
Cannuka Nourishing Body Cream – $28.00
Let's not forget about the body, shall we? One of the best and most accessible brands on the market today is Cannuka. Its Nourishing Body Cream is touted as a miracle worker, particularly for individuals with dry and sensitive skin.
If your organ is in need of some hydration, you'll be happy to know that this is formulated with a mix of hyaluronic acid and manuka honey. Not only do these provide hydration and moisture, but these will also ensure that your skin is calm, soothed, and feels smooth to the touch.
Conclusion             
Taking care of your skin is one of the most important self-care practices you can perform. By investing in these CBD skincare products, you can make sure that your skin is glowing, youthful, and supple for days on end.
CBD Guide: Here's Why Reading the Label Matters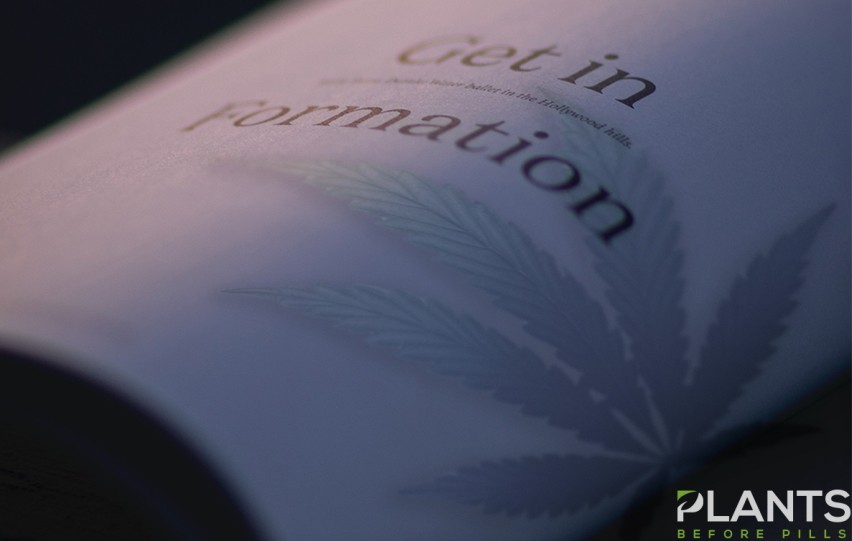 You've probably heard this before but reading the label before purchasing a product is a key step to buying CBD. Sure, while the substance is now on mainstream, it's relative newness still makes it an alien to most of the modern-day consumers.
After all, not only are the terms surrounding the substance still confusing, but the laws related to buying and selling cannabidiol also remain vague and shaky. Given these conditions, it's not surprising that interested consumers are taking it upon themselves to stay on top and be fluent on the CBD language.
If you're one among those who are currently eyeing to make their first CBD purchases, joining the trend and becoming a good label reader is a must. Here, we have rounded up the reasons why.
Read on.
Reasons to Read CBD Labels
The "Promises" Concern
Often described to be a modern-day medicinal wonder, CBD has been linked to a broad range of medical uses, including the ability to relieve pain, control seizures, and even relieve anxiety. However, while there has been a variety of medical claims associated with the drug, its ability in treating some childhood epilepsy syndromes is the only one that has been found to suggest the strongest scientific evidence to date.
With this, it's no wonder that many are also naming CBD to be a modern-day "snake oil," as despite the many medical claims linked to the substance, only a few has been proven.
Because of this, consumers are left with no other choice but to do the research themselves and see whether the claims written on a CBD product are, indeed, reliable or not.
By taking note of what's written on a product and searching whether those "promises" are, indeed, valid (by browsing through the net and consulting medical experts), one will get to determine whether the brand he is turning to is reliable and genuine.
To date, there now comes a ton of CBD companies that have been warned by the Food and Drug Administration (FDA) over their misleading claims about the power of CBD. Try to research on those brands, or better yet, try to examine the product whether it indicates it has undergone third-party lab tests. To do the latter, you can look or scan the QR code (via your phone) of the product to see if it bears a certificate of analysis (COA).
The Preference Concern
One of the disadvantages of not examining the label of CBD products is not knowing its effect on the one who will be taking it. Sure, while CBD is known for its lack of "high state" effect, some products still contain tetrahydrocannabinol (THC), which is known to be the principal psychoactive constituent of cannabis.
Given this, it's important to know what type of CBD product one is looking for. Specifically, to date, CBD items are often distinguished into three categories: full spectrum, broad spectrum, and isolate.
Full spectrum means the product contains all the naturally available compounds found in the cannabis plant – which include other cannabinoids and terpenes, such as THC.
Meanwhile, broad spectrum contains the naturally available compounds, except THC.
And, lastly, CBD isolate refers to a product that contains the purest form of CBD, meaning no other cannabinoids and terpenes is present in it.
The Legal Concern
As mentioned earlier, some CBD products contain certain levels of THC. Generally, this is dictated by the source of the CBD oil. Specifically, there are two common sources where cannabidiol can be derived: hemp and marijuana. The difference, however, is that hemp plants have no more than 0.3 percent THC, while marijuana contains more.
To date, since cannabis remains illegal in federal level, local authorities have it upon themselves to impose their own cannabis laws. Depending on the local policies present in the state where one lives, he or she may be allowed to buy both marijuana-derived and hemp-derived CBD products or only the latter.
The Bottom Line
With the apparent boom of CBD, it's no surprise that a broad variety of this substance is now flooding the marketplace. Purchasing from a reputable retailer online with the proper CBD merchant account and qualifications will help you steer clear of low-quality products. If you're interested to try out any of these items, making sure that you're on the right track is a must to keep you from possible health and legal pitfalls.