Here's Why CBD Oil Doesn't Work For You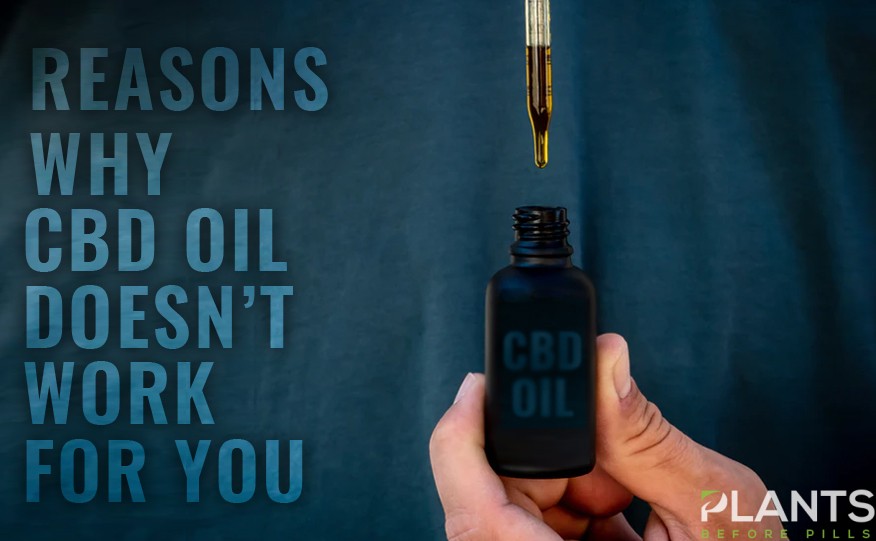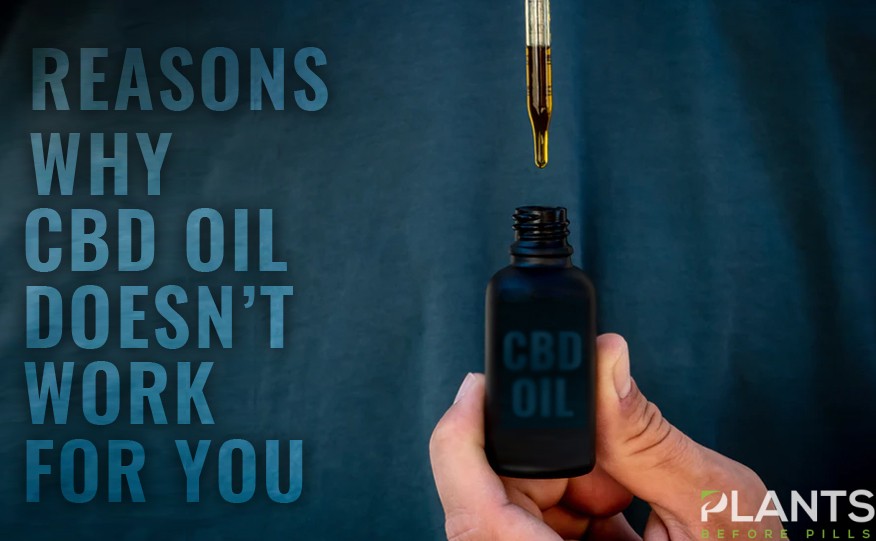 It is no secret that CBD has exploded into a global phenomenon. Given a good deal of health promises this natural supplement presents, it is no wonder that numerous CBD-infused items are being flocked by thousands of consumers worldwide. From its pain-relieving promises, anti-inflammatory properties, to anti-anxiety results, it is safe to say that CBD has swiftly taken up the world by storm.
However, just like any other health supplement, CBD isn't for everyone. Despite the rise of CBD as the leading product in the cannabis industry, there are people who aren't as satisfied as the rest of the CBD enthusiasts.
If you have tried CBD oil before but haven't felt the full potential of its promises, then here are some details that might help you know the real reasons why.
Read on.
Reasons Why CBD Oil Becomes Ineffective
You're Not Taking the Right CBD Dosage
If you've been taking CBD and still haven't felt its side effects, chances are you're taking the wrong dosage. Although everyone has the same chemical receptors, there is no universal CBD dosage. In fact, it can be tough to figure out how much CBD you should take. It usually requires time and experimentation to identify the right dosage that will suit your individual needs.
Generally, there are numerous factors that could dictate the right CBD dosage you should take. This includes your body type, your tolerance level, lifestyle, age, and even the intensity of your pain or discomfort. A person with more weight, for instance, will require a higher dose of CBD in order to experience its effects compared to lighter people.
Typically, people who weigh less than 130 lbs. are encouraged to take 11 mg or less of CBD to experience mild effects or 15 mg to 17 mg for stronger effects. Meanwhile, people who weigh more than 230 lbs. are advised to take on 23 mg or less of CBD to experience its mild effects or 31 mg to 45 mg for stronger results.
Another factor that may affect your ideal CBD dosage is your tolerance level. Similar to alcohol intake, people may build up a tolerance to CBD when too much of it is taken at the beginning of one's CBD journey. Once you've built up a high tolerance, you are likely to feel less of cannabidiol's effects over time.
The CBD Oil You Purchased is Inferior
Aside from the dosage, the brand or source of the CBD oil you're taking also plays a significant role in determining its effect on your body.
As explained by Dr. Elaine Burns, founder of the Southwest Medical Marijuana Evaluation Centers in Phoenix, is not able to experience the full effects of CBD might stem from two reasons: the product is inferior, or the dosage is off.
"There is plenty of science behind CBD oil," Dr. Burns told Popsugar. "If it isn't working for someone, it is either low-quality or the dosing is incorrect. Usually, it's a combination of both."
With the rise of CBD's popularity in the marketplace, it is natural that hundreds of CBD products are now available both online and offline. Since CBD products are not yet approved by the Food and Drug Administration (FDA), some companies might take advantage of it and create low-quality CBD items that are to be sold in the market.
Coming from this, it is important to always check whether the CBD product you're eyeing is from a reputable source. As listed by Healthline, there are many ways to ensure that the product you're purchasing is true of high-quality. One way is to see this is by checking whether the product's label indicates third-party lab testings. The other is by picking an item from well-established brands by searching through the net or reading consumer reviews.
You've Been Victimized by False CBD Claims
Another reason why you may not be experiencing the promises of CBD is that the product you have purchased doesn't possess what its advertisement claims. In the CBD world, many companies are likely to use unfounded claims or false labels to promote their products.
As stated earlier, since CBD products haven't been approved by the FDA yet, there is no definitive restrictions or guidelines regarding the production and sale of these items. As a result, some shady companies turn to false advertising to capitalize on the popularity of CBD.
Among the most common examples of false advertisements some CBD manufacturers commit is the promise of high cannabinoid content even if their products only have low levels. As a result, many consumers are tricked to think that CBD doesn't work for them despite taking products with high cannabinoid content.
You Haven't Been Using It Long Enough
Similar to other types of medicines, CBD doesn't promise a quick fix and might require some time before being absorbed by the body. Depending on several factors, such as lifestyle, or method of consumption, it may take a longer time for some people to experience the effects of CBD. Due to these, some individuals may feel the results right away even with low doses, while others might need higher doses or longer use before experiencing the promises of the natural compound.
"Even though some consumers have quick success, this is a dietary supplement," said Joel Stanley, co-founder, and chairman of CW Hemp, in an interview with Popsugar. "It takes time for some of us to experience something as simple as balance in our body. Balance can appear in very different ways for different people. Also, it's important to follow the manufacturer's instructions on the label."
If you haven't experienced the effects of CBD yet after consuming cannabidiol-infused products for a week or to, try to give it more time to accumulate and do its effect on your body. For better results, continue your CBD regimen for about a few weeks or months. If there remain to be no substantial changes, then it's time to finally let it go.
Of course, at the end of the day, although CBD now stands as one of the most in-demand medical supplements in the market, it doesn't promise to have the same delightful effects on everyone.
Depending on different factors, such as your metabolism, biochemistry, or even genetics, you may find out that CBD isn't just right for you.
In fact, in 2017, a professor of clinical psychiatry identified over 6,000 people to have rare genetic variants in the core endocannabinoid system genes CNR1, CNR2, DAGLA, MGLL and FAAH, which help their bodies produce more endocannabinoids compared to the rest of the human population.
In such case, people who have that genetic mutation might not experience any difference when taking CBD. This is because their bodies already have extra endocannabinoids that make them feel more relaxed and calm even without the need to take CBD-infused products.
If you're one of them, taking CBD oil and other related items might not provide you any noticeable changes. However, if you're still in doubt, you can still talk with your doctor to see if there could be other factors that might be affecting your overall CBD journey.
Conclusion
Over the years, CBD has turned from an off-limit substance to a wellness wonder. Promising numerous health benefits, such as pain relief, anti-anxiety, and anti-inflammatory, it is no surprise that CBD's popularity continues to grow and expand.
As you try and experiment with the different methods and strategies to get the most out of this natural compound, be sure to check out this list and see for yourself the real reason why CBD isn't working for you.
Don't give up just yet! With the right product, dose, and routine, you are sure to enjoy the many perks that come with this wonderful natural supplement.
Curious to know more? Don't hesitate to consult your physician today!
Cannabis and Weight Loss – What You Need to Know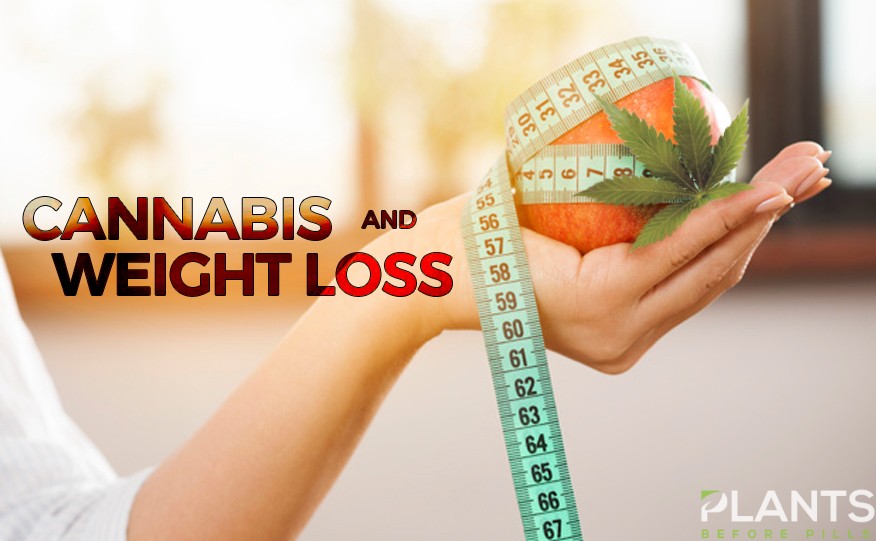 If we were to review the classic portrayal of marijuana users, it can be extracted that most of them are presented to be way thinner than the general population. In fact, it cannot be denied that using cannabis has long been associated with weight loss.
With this in mind, it is not surprising that many are wondering whether CBD, the compound found in cannabis that is currently conquering the modern market, promises the same result. Does it lead to weight loss, or does it contribute to weight gain?
If you're one among the many who are curious whether CBD could drive you towards your body goals, here is a brief summary of the latest discoveries about the relationship of CBD with body weight.
Read on.
What is CBD?
Cannabidiol, or CBD, is one of the many chemical compounds found in marijuana and hemp. Unlike THC, another compound found in the cannabis plant known to be its principal psychoactive constituent, CBD is a non-psychoactive compound. This means that consuming it won't get you the feeling of "high" associated with marijuana usage.
What Propelled the CBD Craze?
While CBD and THC share almost similar medical benefits, it is the former that is currently making waves in the global market given its non-psychoactive feature. This enables consumers to experience and enjoy the medical promises linked to cannabis without ending up in a "high" state that is usually accompanied by a high level of euphoria, slower perception of time, elevated heart rate, dehydration, or even mild visual and auditory hallucinations.
How Do You Use CBD?
Given the high demand for CBD in the global market, manufacturers have developed many possible ways on how to use the compound. Generally, there are 4 common ways to enjoy CBD. These include:
Similar to tobacco users, cannabis enthusiasts can consume CBD either by rolling a fine cannabis flower into a joint or using a vaporizer that has a cartridge containing CBD oil. Whatever the case, vaping or smoking CBD promises the quickest effects among all other options. This is because both practices allow the CBD to go directly into your bloodstream, making it quicker for the compound to reach your brain and deliver its calming effects.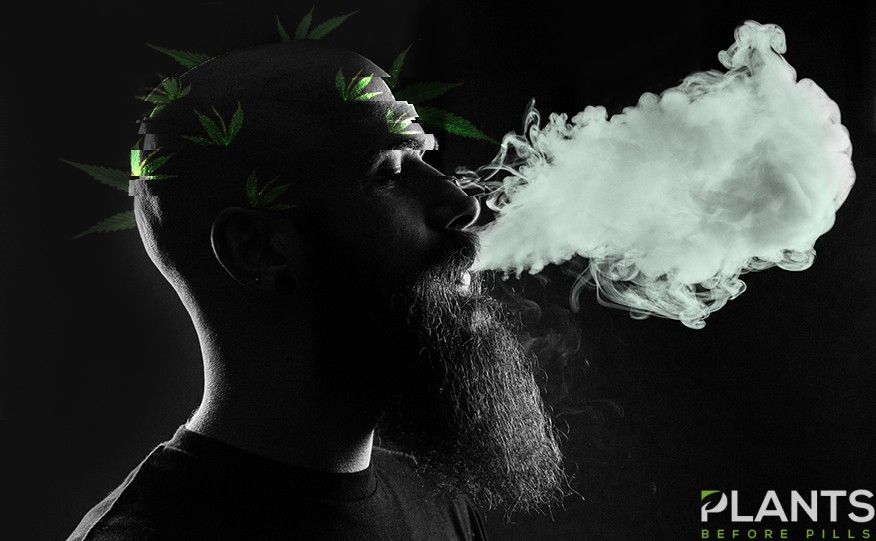 However, between the two, vaping CBD is commonly preferred over smoking cannabis. This is because the latter involve setting the joint on fire and inhaling everything that's burning, which contains carcinogens that can cause respiratory irritation. Moreover, since vaping CBD oil doesn't include the cannabis plant itself, the vapor produced comprises mostly cannabinoids, resulting to quicker and stronger effects.
If you're not a fan of vaping or smoking, you can still consume CBD and experience its therapeutic effects by turning to CBD-infused edibles. To date, there now comes a range of CBD edibles available in the market, including gummies, chocolates, brownies, to many more.
However, as opposed to vaping and smoking, taking CBD through edibles will require up to two hours for the effects to kick in. This is because eating CBD will lead the compound directly into your liver and digestive tract, resulting in the product to be partially broken down.
Generally, only about 20 to 30 per cent of CBD can be absorbed when you consume it orally through edibles.
Another option you might want to try is to experience the wonders of CBD via sublingual products. Generally, these could take on the form of tinctures, sprays, oils, or lozenges.
In this method, the user applies a few drops of the solution under the tongue and wait for the product to be absorbed.
Similar to vaping and smoking CBD, sublingually consuming cannabidiol promises users with faster results.
While some prefer to consume CBD, some also want to simply apply the compound directly to the skin. Since cannabidiol is known for its anti-inflammatory and pain-relieving properties, many tend to turn to the compound as a natural remedy for joint or muscle pain.
To date, many CBD topicals are now available for purchase, including CBD-infused lotions, balms, creams, salves, and transdermal patches.
Since the product won't enter the bloodstream, using topicals doesn't promise stronger therapeutic effects to users. However, it does offer relief from pain caused by inflammation of joints or muscles.
Marijuana and Weight Loss: How Are They Linked?
For years, the connection between marijuana usage and weight loss has been a hot topic in medical science. To date, while information about the subject remains to be inadequate, available studies have somewhat established a few important notes about it.
In 2011, for instance, a group of researchers has reviewed two representative epidemiologic surveys from the National Epidemiologic Survey on Alcohol and Related Conditions and the National Comorbidity Survey–Replication to evaluate the prevalence of obesity as a function of cannabis use. Basing on the results of the survey, which involved adults aged 18 years or older, the researchers had concluded that rates of obesity were higher among people who were not using marijuana over those who had consumed the compound at least 3 days a week.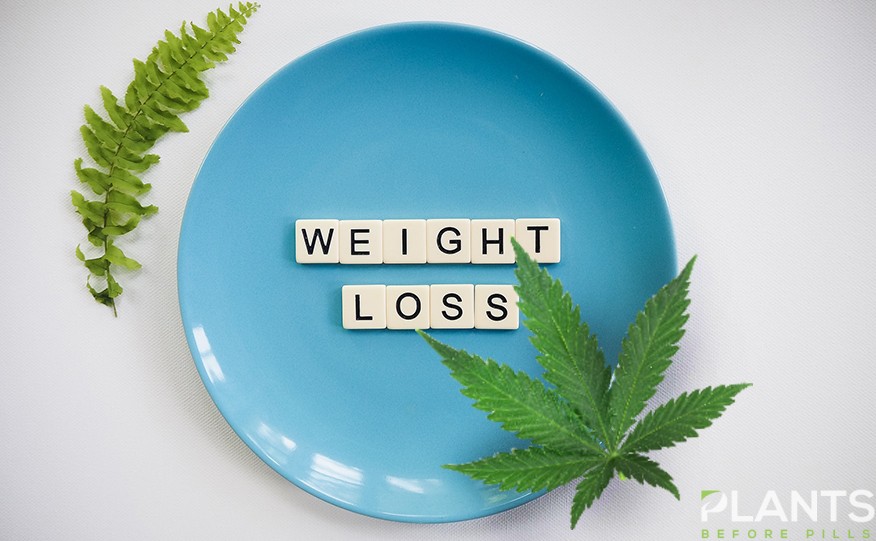 The results mirror an earlier study conducted in 2010, which aimed to examine the association between cannabis use and overweight/obesity in young adults by observing the frequency of cannabis use and body mass index (BMI) of 2566 young adults. In the said study, researchers were able to conclude that there is lower prevalence of overweight and obesity among young adults who use cannabis compared to those who don't.
The authors, however, noted that "further research is needed to examine the mechanism of this association."
CBD and Weight Loss: Weighing the Possible Connection
To date, as CBD continues its rise in popularity, many are concerned as to how it could affect a person's body weight. Since there is still little research about the correlation of marijuana with body loss, information about CBD's effect on body weight remain to be lacking as well.
However, since research on CBD's effect on the body continues to expand, some experts have a few theories on how CBD interacts with the body and result in weight loss. Among these theories include:
It promotes 'browning' of fat cells
In 2016, a study conducted by researchers from the Department of Biotechnology at Daegu University found that CBD has the ability to turn white fat (increases risk of heart disease, diabetes, etc.) into brown fat (can burn calories).
According to the study, CBD offers three major effects on fat stores in the body. These include stimulating genes and proteins involved in enhancing the breakdown of fat, increasing the number of mitochondria that results in improved ability to burn energy in the body, and minimizing the production of specific proteins involved in forming new fat cells in the body.
These discoveries had led the researchers to conclude CBD's potential as a possible agent in the treatment of obesity.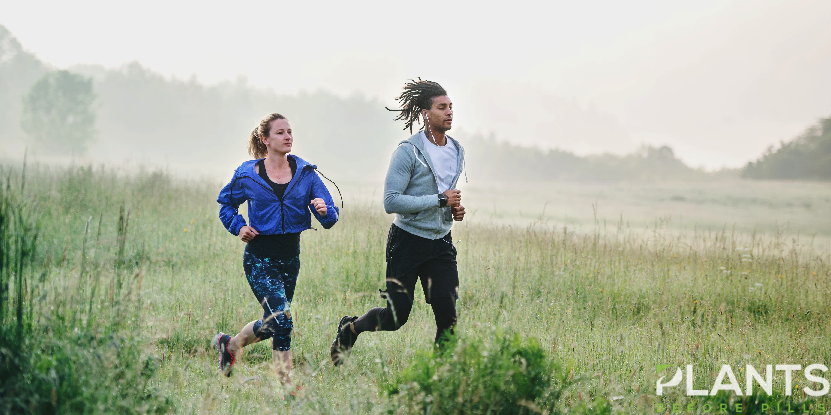 In a study involving animals conducted in 2008, researchers found that CBD has a role to play in enhancing the body's metabolism. According to researchers, this happens when CBD interacts with the CB1 and CB2 receptors residing in the brain and the digestive tract. By stimulating the said receptors, which assist in metabolising the compounds absorbed from food during the digestion process, CBD helps boost the body's metabolism, therefore promoting weight loss.
While THC is known to stimulate one's appetite, CBD is believed to do the opposite. In a 2018 study, researchers found that although CB1 receptors help activate one's hunger pangs, its antagonist receptors help in blocking it.
Since CBD has the ability to stimulate other molecules, including those that are considered to be CB1 receptor agonists, researchers believe that this could help prevent people from experiencing frequent hunger pangs that may lead to overeating.
The Bottom Line
To date, as CBD continues to emerge as a multi-billion industry, many are wondering what possible perks and advantages can still be extracted from the compound. Sure, while there remain to be tons of unanswered questions engulfing the product, various preliminary studies that lay down CBD's medical and therapeutic promises open a world of possibilities.
Be sure to talk to your doctor to know more about the possible effects of CBD usage.
5 CBD Products to Add to Your Self-care Kit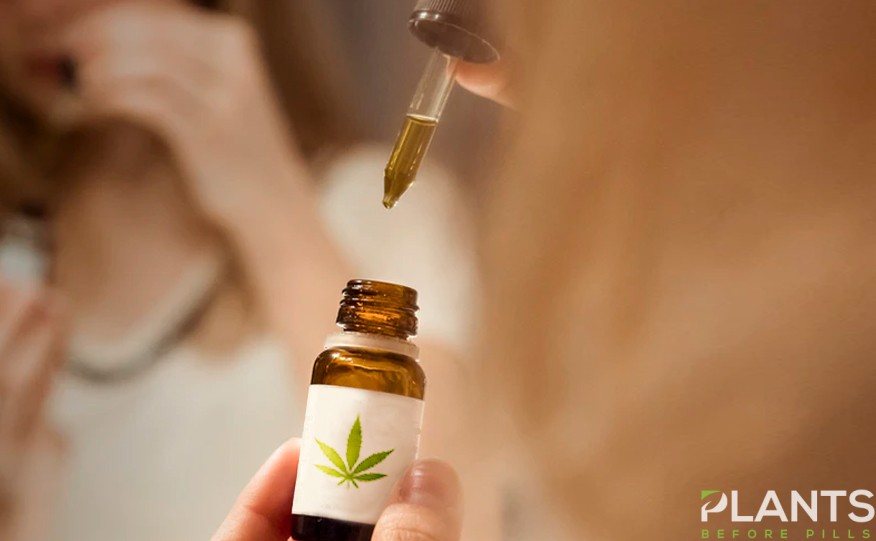 Eyeing to embrace yourself more this year? If you're on for a holistic self-care routine this 2020, turning to  CBD Self-Care Kit might be the answer you're looking for.
To date, as the industry continues to gain popularity and penetrate various markets, it is not surprising that many are keen on finding fresh new ways on how they can keep CBD on their day-to-day routines. If you're one among them, it's best to try to see for yourself how cannabidiol affects one's "me" time.
To help you with that, here is a quick rundown of the most promising CBD self-care products you should not miss to try this year.
 CBD Self-Care Kit to Check
What's a skincare without a toner? Whether you're dealing with an oily skin or an acne-prone face, turning to a fine, high-quality toner seems to do the trick. However, would you believe that there is much more to what your current toner could offer?
With the rise of CBD toner products in the market, customers are provided with the chance to maintain CBD in their day-to-day routine while keeping their skin smooth and glowing. Given cannabidiol's anti-inflammatory properties, CBD toners are now on the rise to promise consumers with a gentle yet effective CBD  skincare product that helps prevent breakouts and even redness.
To date, many alcohol-free toners especially formulated with high-quality CBD are available both online and in-store to provide people with yet another worthy product to add to their beauty empire.
Another CBD-infused product you might want to check out and add on your must-haves this year is the CBD mud mask. Sure, while premium mud masks already promise to remove dirt and dead skin while absorbing excess oil to help make skin healthier, adding CBD to the equation can boost its promises to the next level.
Similar to the case of toners, CBD mud masks are gaining popularity, especially for people with acne-prone skin as this product can help relieve pain, reduce inflammation, and minimize redness when applied on the skin.
Bath time is "me" time, and with CBD-infused bath bombs, you can now make your time at the tub even more relaxing and refreshing. Carrying cannabidiol's therapeutic promises, CBD bath bombs are the perfect tub sidekicks to experience a relaxing, energizing, and stimulating shower after a long, tiring day.
With the said product, you can now let your body soak into a velvety comfort and wash your weariness away before going for good night sleep.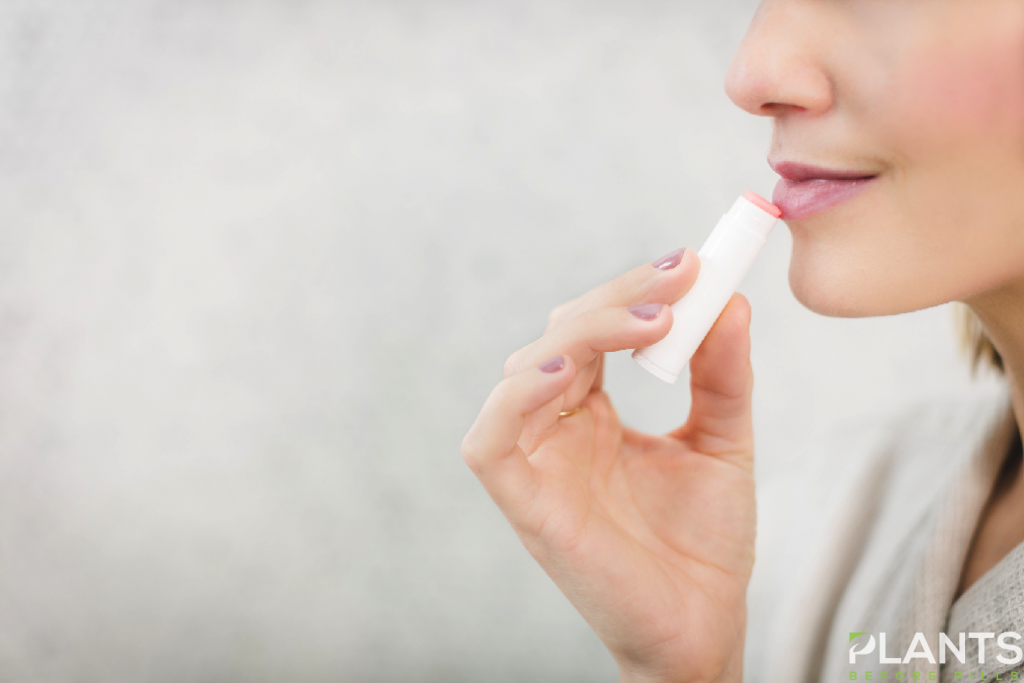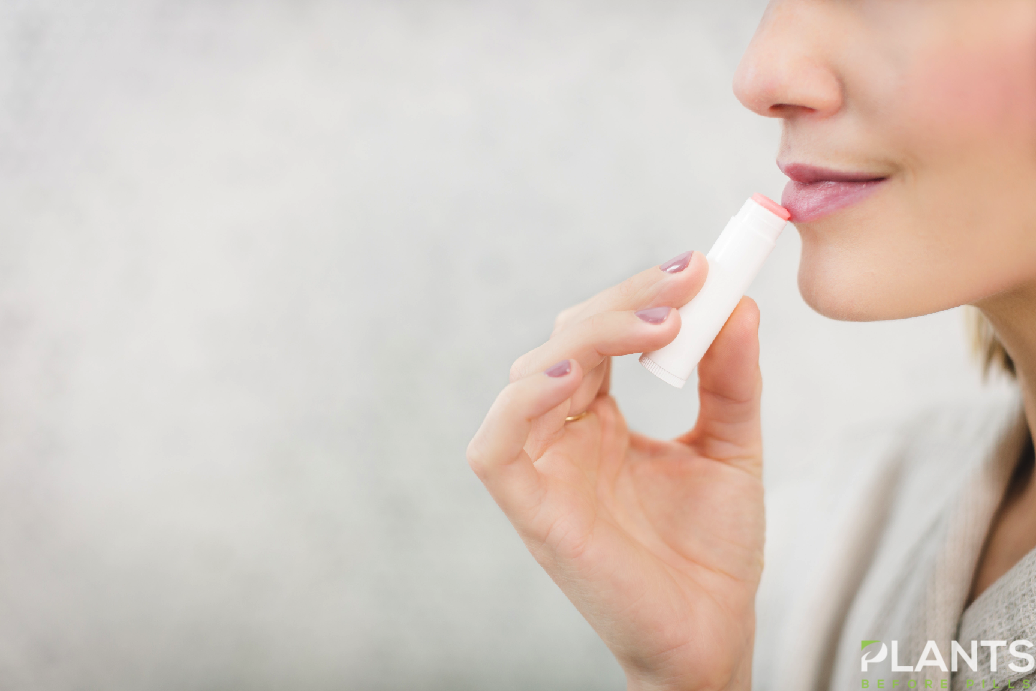 Our lips need some care, too, right? Fortunately, with the presence of CBD lip balms, you can now give your lips a taste of love with cannabidiol's nourishing and healing potential. Now combined with other nourishing ingredients, many CBD lip balms now promise moisturizing effects perfect for people who have extremely dry, chapped lips.
Surprise? As the CBD craze continues to expand, manufacturers are now formulating new ways to apply CBD products in any activity – even in the bath place. Combining the refreshing power of cannabidiol with nature-based ingredients and oils, CBD conditioners promise a natural alternative to achieve sleek and shiny hair while enjoying therapeutic time in the shower.
The Bottom Line
Ready to take your commitment with CBD into the next level? Go give your self some love with the help of these high-quality, carefully formulated CBD-infused products.
Whether you're looking for a way to enjoy your bath time even more or seeking for some tricks to achieve that skin goals, turning to these CBD products might lead you into the kind of self-transformation you're looking for!
Top CBD Gift Ideas to Give this Holiday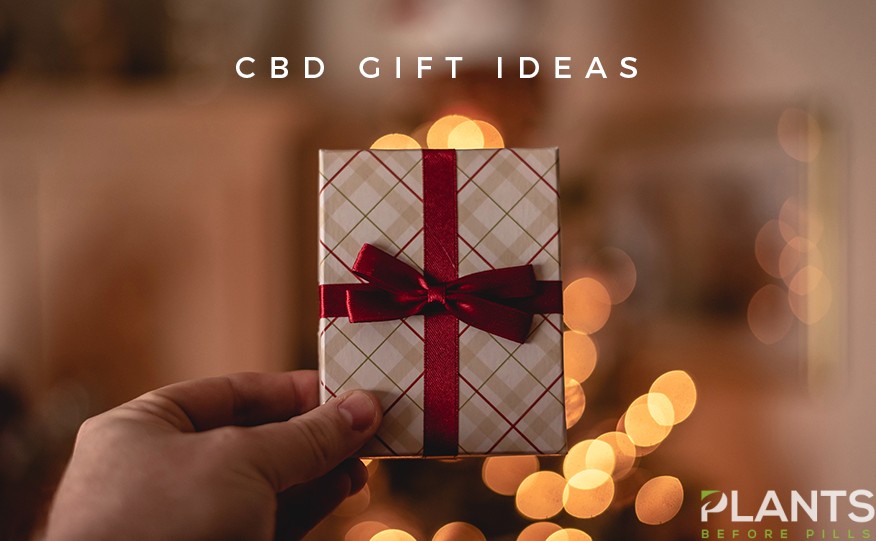 Stumped on what type of gift you should get for everyone on your list? As CBD increasingly dominates today's market, it is easy to find interesting items that are sure to accurately relay your message and appreciation. From edibles, beauty products, to fashion items, there now comes an infinite sea of CBD products you can choose from.
To help you cut down your options and arrive at the best CBD gift ideas out there, we have prepared a brief list of the top must-have products available in the marketplace.
CBD Holiday Gift Ideas
For your father: CBD COFFEE BUNDLE
What better way to gift your dad this Christmas other than a taste of his favorite morning drink infused with the soothing power of CBD? To date, a broad number of CBD coffee and tea are now available in both online and physical retailers that are sure to deliver tons of therapeutic benefits to the drinker.
By giving your dad a set of high-quality CBD coffee, you are giving him the chance to further enjoy his early morning routine with an additional boost of good vibes. Overall, this will not only energize your pop early in the morning, but it will also help combat those annoying joint pains that have been bugging him for so long.
For your mother: CBD BATH BOMBS
Let your mom wash away her weariness and take a dip in the soothing tub with the help of premium CBD bath bombs.
Unlike ordinary bath products, CBD bath bombs are powered with the pain-relieving and mind-unwinding properties of cannabidiol that is perfect for mothers who spend their days looking after their loved ones and attending work or household chores.
Once the bomb dissolves into hot water, your mom can already enjoy a soothing, spa-day-at-home experience that is sure to enshroud her in relaxing scents and soothing essential oils.
For your sister: CBD BODY SELF-CARE KIT
Want to give your sister a trendy yet health-driven gift this holiday? With CBD body self-care kits, you can now deliver beauty and wellness in a single package together.
From cannabidiol-infused facial masks, lip balms, bath salts, to lotions, there comes a range of different CBD body self-care products that are sure to benefit your sibling. Not only will these help combat pain, inflammatory skin conditions, and more, but they also promise relaxing experiences that are sure to help your sister take a break from the hustle-bustle of her daily routine.
For your brother: CBD OIL COLLECTION
Looking for the best cannabis gift to get for your bro? If we were to look through the wide variety of CBD products available in the market, no other item would appeal better than high-quality CBD oils.
Since brothers are essential to the diverse breed, the flexible nature of CBD oil will allow them to maximize the product's full potential at any length. With this, they are free to mix the product with their snacks, take a drop before they hit the gym, or come up with their own CBD oil-infused items.
Not only will this enable them to experiment and explore the wonders of CBD, but it will also allow them to enjoy and experience the active ingredient's therapeutic benefits.
For your special someone: CBD CHOCOLATE SET
Nothing screams love and romance other than a box of chocolate. With this, it is only natural to say that providing your partner with a CBD chocolate set comes as the most appropriate thing to do.
Since most chocolate products now come in delightful packages and shapes, you can now deliver them to your special someone to let them enjoy the taste of your love and the wonders of CBD.
Conclusion
When it comes to CBD, you will never run out of the perfect item to give to your loved ones. From your parents down to your partner, expect that there will always be a certain CBD product that matches their interests.