5 Tips to Maximize CBD for Health and Wellness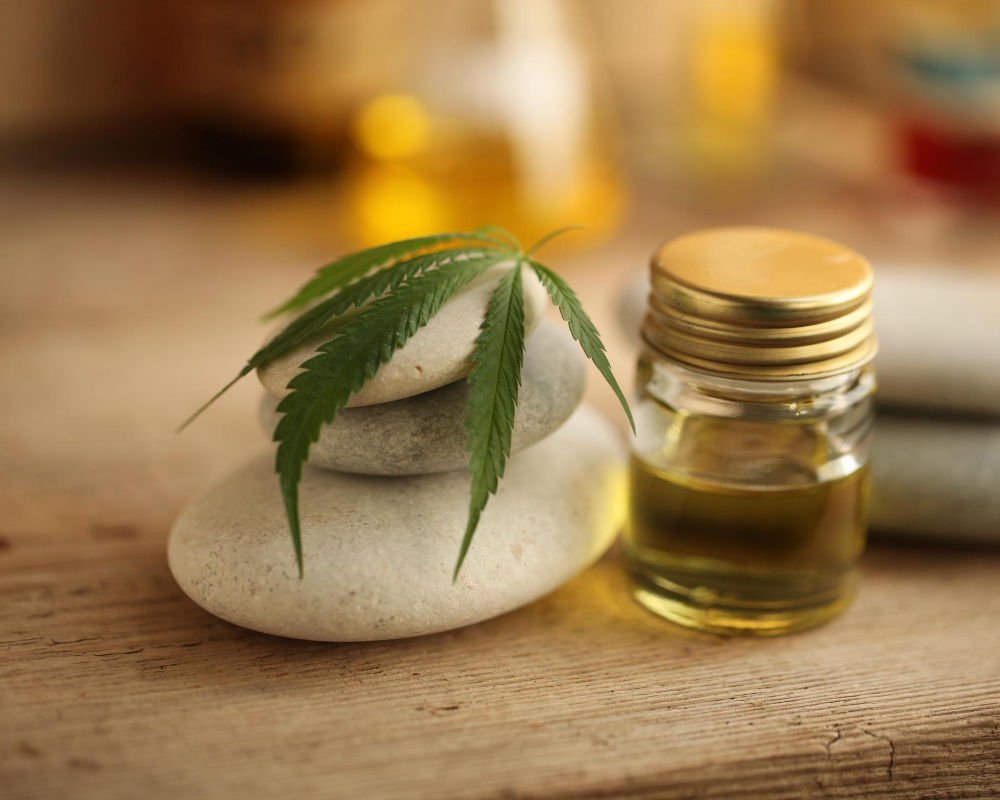 Since the legalization of marijuana in some parts of the US and Canada, people are going crazy about products made or infused with cannabis compounds. Both CBD or Cannabidiol and THC or Tetrahydrocannabinol offer quick relief from muscle and joint pain without synthetic chemicals used in pharmaceuticals. CBD products, specifically, gained a lot of attention because of its therapeutic properties minus the psychoactive effects.
Now, because the market isn't regulated, there are some products that don't deliver the intended results. Some people may feel that they are scammed or duped only to find out that they're taking these products in the wrong way. In this article, you're going to find out how to maximize the effects of cannabidiol for health and wellness.
CBD Background
To better understand how to maximize the drug, here's a brief background to CBD and how it is administered in the body. First, this is a naturally occurring compound found in the flowers of the marijuana plant. It is safe to consume, non-intoxicating, non-addictive, and has proven to contain therapeutic properties backed by science and research.
Aside from chronic pain, cannabidiol can also help people suffering from anxiety, depression, metabolic syndrome, and more. Cannabidiol works with the endocrine system, the one that manages bodily processes like sleep, hormones, appetite, mood, and more. Once CBD enters the body, it stimulates the endocrine system, affecting the hormones in the body. This now leads to one's relaxation and ease of pain or inflammation.
Types of CBD Products
Thanks to countless research and studies, many people are exposed to the goodness of CBD. Given this popularity, manufacturers develop new products to meet the demands of people. Here are the types of cannabidiol products:
Oils- This is famous because of easy administration and quick effects. Oils can be consumed or applied to the skin. It is perfect for individuals looking for something to soothe muscle pain, joint pain and even rashes.
Capsules- In case you're after the long-term effects of cannabidiol, then the capsule form is the best choice. Some capsules don't only contain CBD but also other essential vitamins that make the body stronger, healthy and nourished.
Vape- Doesn't like the sticky feeling of the oil to the skin? You can simply inhale its goodness using a vape. It's handy, mess-free and totally effective.
Edibles- Just like the capsules, these are a much better alternative if you want something to snack and at the same time, absorb its benefits. Edibles can be in the form of chocolates, jellies, candies, gummy bears, brownies or cookies. These are undeniably delicious and effective.
Topicals- To soothe aching muscles, topicals are the best to use. It aids psoriasis and in some cases, can help with skin cancer.
Drinks- Teas, Coffees and other drinks can contain CBD. These are perfect to set the mood in the morning and at night.
Tips to Maximize the Effects of CBD
Since cannabidiol products aren't entirely cheap, it's best to find out ways to enhance its effects.
Don't skip the direction part
Some of the CBD products come with a direction for proper consumption or application. Skipping this part and not reading at all can be crucial. For example, tinctures and oils need to stay below the tongue for about 30 seconds before swallowing. This particular area is loaded with salivary glands that help the compound be absorbed and transported in the bloodstream easily. Don't simply open the box and squirt a few drops on your mouth and swallow the product. Always read the directions to ensure you're doing it right.
Look for full-spectrum products
There are products that have 'full-spectrum' labels on its packaging but what does this mean? Full-spectrum means all of the active compounds are included in the oil, hence it's loaded with Phytocannabinoids and Terpenes. Full-spectrum products are more potent and work faster compared to CBD alone.
Consult a doctor
If the pain is persistent in some parts of the body, there might be issues going on there. Instead of experimenting with cannabidiol alone, it's best to consult an expert who can examine the body and diagnose the symptoms. Doctors are the best people to seek when it comes to pain management and treatment.
In case you've been given medicines but you think these aren't working for you anymore, go back to the doctor and ask if CBD can become an alternative.
Consistency is key
Just like what's mentioned earlier, you can take CBD products to reap long-term benefits. It's best to take capsules regularly to get nutrients needed by the body. Don't just take one if you're feeling a little weary or tired.
Don't take other products
In the meantime, if you're already taking CBD supplements or capsules, it's best not to mix it with other vitamins and minerals. Doing so actually makes it hard for CBD to be absorbed in the body. If you're seeing good results by taking cannabidiol alone, then continue using it.
Know what works for you
Just like in skincare, choosing the products that work wonder to your body takes a lot of trials and errors. Try other products in case you're not seeing any results. Do this until you're able to tell the difference and actually feel good.
Final Thoughts
Given the vast applications of marijuana, many people like you, are obsessing over it. This obsession may be either good or bad, depending on the products you're going to try and consume.
Hopefully, this article has been helpful to you in maximizing the effects of CBD for health and wellness. After all, it's important that you get your money's worth because these products aren't cheap at all. With this, keep in mind that these are just recommendations and it's important to consult experts like doctors before trying out anything. Finally, do your own research and read about product reviews to have an idea of whether a certain brand delivers its promise of a quality product.
5 Key Benefits of CBD Hemp Oil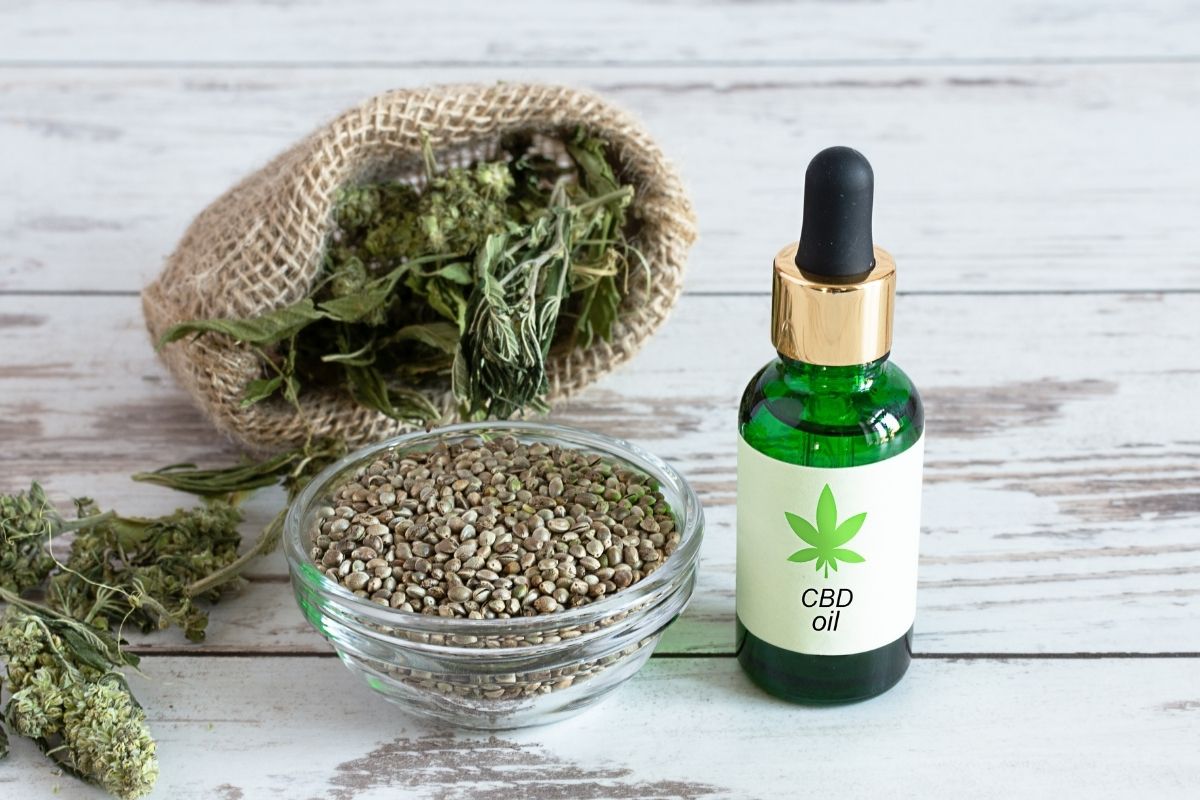 CBD oil has been a hot topic in the news for the past few years and is now being used more commonly as a natural remedy for common ailments. CBD oil is a cannabis extract that is made from hemp plants, which contain little to no psychoactive substances. CBD does not cause intoxication or impair mental functioning like THC found in marijuana. You can find CBD hemp oil for sale in many places online and in retail stores around the country. There are many benefits of using CBDs, such as:
-Relieving pain and inflammation.
– Improving anxiety.
– Suppressing nausea and vomiting.
– Protecting skin cells from UV damage.
– Reducing seizures and convulsions induced by epilepsy.
– Helping with social interactions through treatment of autism spectrum disorder (ASD).
– Lowering blood sugar levels in people with diabetes and regulating mood disorders like bipolar disorder.
Now that you have a good grasp of CBD hemp oil, we will now be going over five ways to benefit from CBD hemp oil in your daily life!
CBD oil is a natural way to relieve pain and inflammation
One of the best things about CBD oil is that it can be used topically or taken orally, making it easy for people who need relief on the go! It's been shown to help people with conditions like arthritis, diabetes, epilepsy, cancer, Alzheimer's disease, and more. In addition, CBD has no side effects because it does not contain any psychoactive compounds such as THC found in marijuana plants. CBD oil helps fight inflammation and relieves pain by targeting the pain receptors in the body.
It helps with anxiety, depression, insomnia, stress, and more.
CBD hemp oil allows people who do not want to use or cannot take certain prescription medications. It has no psychoactive properties (it won't get you high) because the CBD in it binds with receptors in your body instead of getting into your brain, so there's no chance of a "high." CBD hemp oil has been shown to help decrease anxiety, depression, insomnia, and stress in many patients who have taken it.
It's non-addictive and doesn't produce any psychoactive effects.
CBD does not have any psychoactive effects. In addition, it is non-addictive, which means you won't need to worry about becoming addicted to the substance or developing withdrawal symptoms if you stop consuming CBD hemp oil.
You can use it topically or take it internally.
CBD is one of the most versatile, natural, and potent medicines on the planet. You can use it topically or take it internally to treat pain, anxiety, depression, and many other mental health issues. CBD has been shown in clinical trials to be an effective anti-inflammatory agent. In addition, it acts as a neuroprotective antioxidant that helps prevent cell damage from free radical oxygen molecules, making it an excellent treatment for people recovering from strokes or brain injuries.
CBD hemp oil has very few known side effects
CBD oil has little to no known side effects, is a natural anti-inflammatory, and can treat chronic pain. CBD oil can be consumed in many ways, including sublingual tinctures that dissolve under the tongue or in capsules. It's essential to consult with your doctor before taking any supplements, especially for those with medical conditions or who take other medications regularly. This blog post will discuss CBD and how it may help you relieve anxiety and chronic pain symptoms.
Conclusion
CBD oil is a natural, safe supplement that has been shown to reduce anxiety and depression. It also offers many other benefits like pain relief, reducing seizures, and more! So incorporate CBD into your routine today and reap all of the many benefits!
How CBD and Intermittent Fasting Work Together For Better Health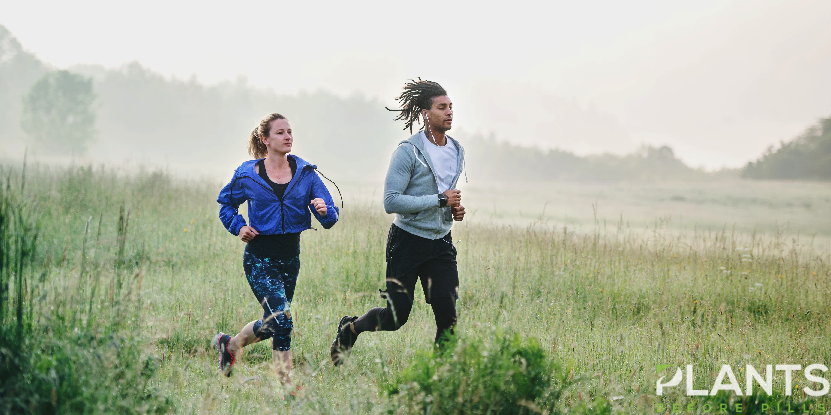 CBD oil is a wonder supplement that many have been talking about for the past few years. It has some great health benefits and people love it for its medicinal properties. CBD is an abbreviation for cannabidiol, a non-psychoactive component of cannabis and hemp plants. It is a cannabis compound that has been closely studied for its therapeutic properties. CBD oil also plays a role in intermittent fasting, which has been shown to increase metabolic rate and help people lose weight faster than other "diets". People who want to try intermittent fasting should first consult with their doctor or nutritionist before starting since there are certain risks associated with this type of pattern of eating. Now let's take a look at why CBD Oil and intermittent fasting is helpful when looking to achieve better health.
Benefits of CBD Oil
CBD oil is a natural treatment for many common ailments. CBD can help reduce pain, swelling, and stiffness in joints and muscles. So if you're experiencing any of these symptoms or are just looking to maintain good health, read on! The best part about CBD oil is that it has no side effects or addictive properties like other pharmaceutical drugs which makes it safe for nearly anyone to use. It also provides benefits such as improved sleep quality, reduced anxiety, and depression levels. One of the most intriguing aspects of CBD is how it affects our body's endocannabinoid system, which can help regulate things like mood, appetite, and pain sensation. CBD is an effective treatment for pain relief from chronic conditions such as arthritis, epilepsy, cancer-related side effects, anxiety disorders (such as PTSD), depression, and more!
Benefits of Intermittent Fasting
Intermittent fasting is a type of diet that helps reduce inflammation, which can cause inflammation-related diseases. You cycle between periods of fasting (usually 16 hours) and feeding (eating whatever you want). It's also beneficial because it can decrease body weight and lower cholesterol levels. Intermittent Fasting helps with weight loss by decreasing hunger pangs and boosting metabolism. This is done by skipping breakfast and eating a healthy lunch or dinner instead. It also helps with blood sugar levels, which can help decrease the risk of diabetes.
The best part about intermittent fasting is that it doesn't require much effort from you! You don't need to think about what to eat or when to eat, just stop eating at your designated time each day (usually around 8 pm) and start again after 16 hours have passed. This will help reduce glucose in the bloodstream by lowering insulin production, giving your immune system the chance to rest so it can eliminate toxins and fight off infection more effectively; plus, if you're trying to lose weight, this will also make exercise easier as your glycogen stores will be depleted and your body will naturally burn fat instead for energy.
It was shown in a 2017 study to significantly reduce one's risk for heart disease as well as other illnesses; the results were so impressive that experts are recommending everyone consider intermittent fasting! Combining these two interventions will help people lose weight while also reducing their risk for illness.
How CBD and IF they work together for better health
If you're looking for some ways to get your health back on track, the answer may be as simple as CBD and IF.
A study found that CBD oil "significantly improves insulin resistance in patients with type 2 diabetes." When combined with intermittent fasting, the two can help people lose weight more quickly than other methods.
Advantages are that it has been shown to improve health outcomes like cardiovascular risk factors and body fat percentage when compared to traditional diets. One disadvantage is that some people struggle to maintain their energy levels during the fasting period – this can be improved by combining CBD oil with your regimen, before your fasting period as CBD WILL break your fast. Also, people sometimes wonder if does CBD oil break a fast? If CBD oil is taken during the fasting period, it will break your fast due to the caloric content of the CBD oil as well as any carrier oil.
Conclusion
Research is beginning to show that CBD and Intermittent Fasting are a powerhouse duo for weight loss and reducing inflammation. And, the best part? You can feel great while you're doing it! What other health benefits have you experienced by taking these two together? Share with us on our social media pages. We'd love to hear from you!
Baked CBD Cheesecake [VIDEO]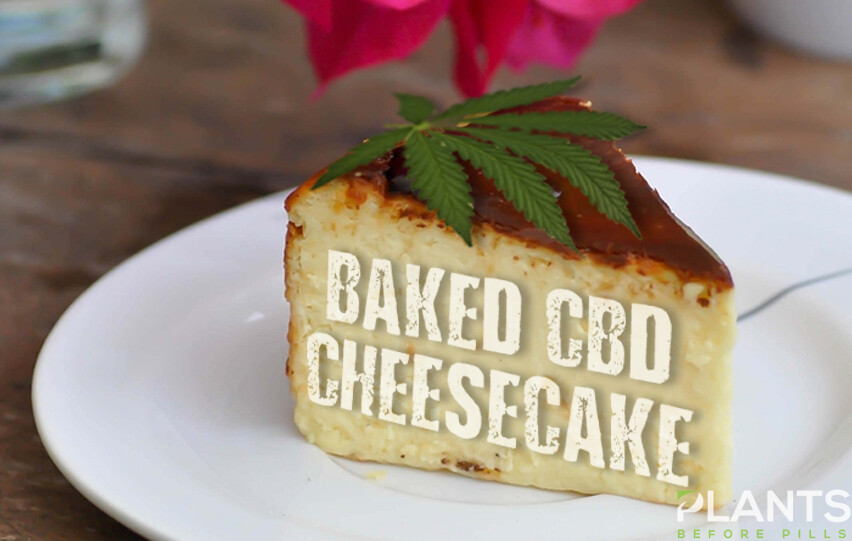 An out of this world recipe! This plant-based CBD Cheesecake recipe is a treat for all the nutrition buffs out there. Plus, it's a great way to enjoy the benefits of CBD.