7 Amazing Benefits of Medical Marijuana for Seniors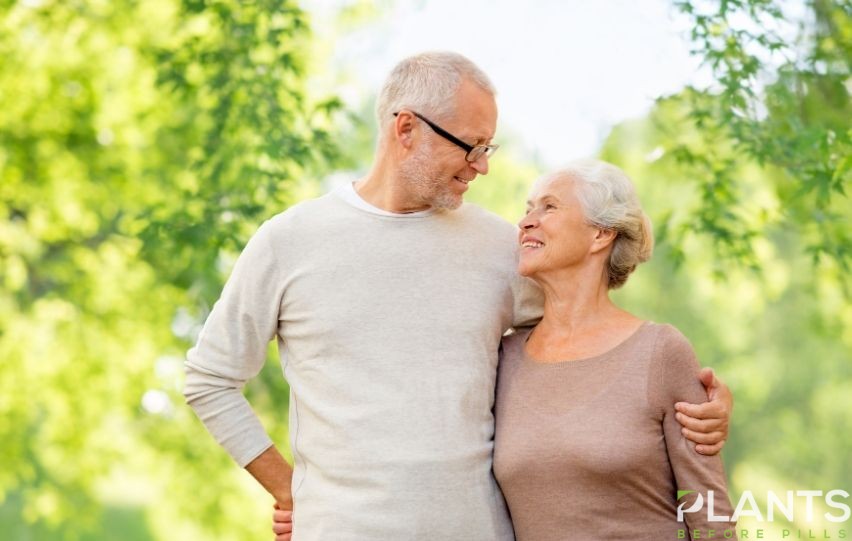 Although marijuana has been a part of ancient medicine, there has been quite a controversy about its new medicinal use for a long time. Gladly, after the FDA's approval in the treatment of epilepsy, marijuana has gradually made it into the mainstream. The herb got its much due recognition, as recent clinical trials and many positive outcomes encouraged people to try cannabis.
The Internet is flooding with online testimonials of people who regularly administer cannabis to treat their chronic conditions and illness. It is surprising to know that many seniors also use medicinal marijuana. The therapeutic properties of marijuana treat many age-specific problems, making it a popular choice among the elderly. In detail, let us discover the health benefits of this powerful herb that caters perfectly to the needs of the age group.
1. Can Alleviate Stress and Anxiety
The feeling of stress and panic often troubles the elderly, exposing them to several health problems such as depression and cardiovascular diseases. A study found cannabis to be effective in managing stress-related issues. It can also help bring focus and increase attentiveness in everyday life.
2. Can Reduce Pain
Cannabis binds with receptors in the human endocannabinoid system to maintain homeostasis. Therefore, it can help manage several body functions, such as pain and appetite, by changing the chemical activity in our system. Seniors can find the best cannabis concentrates at reputed stores like Just cannabis for pain and mobility issues.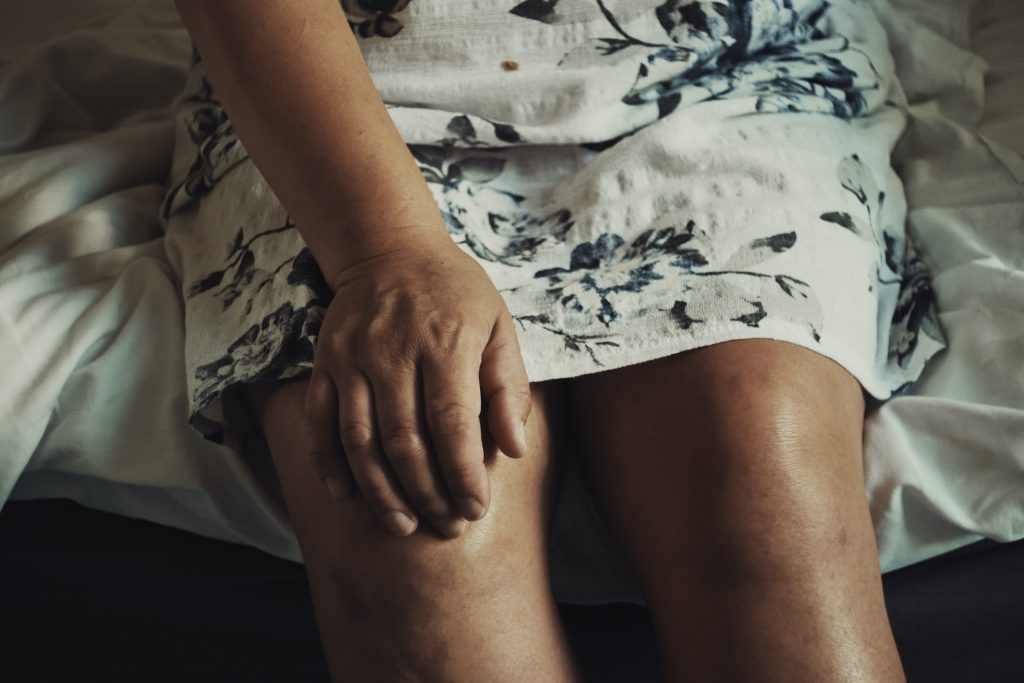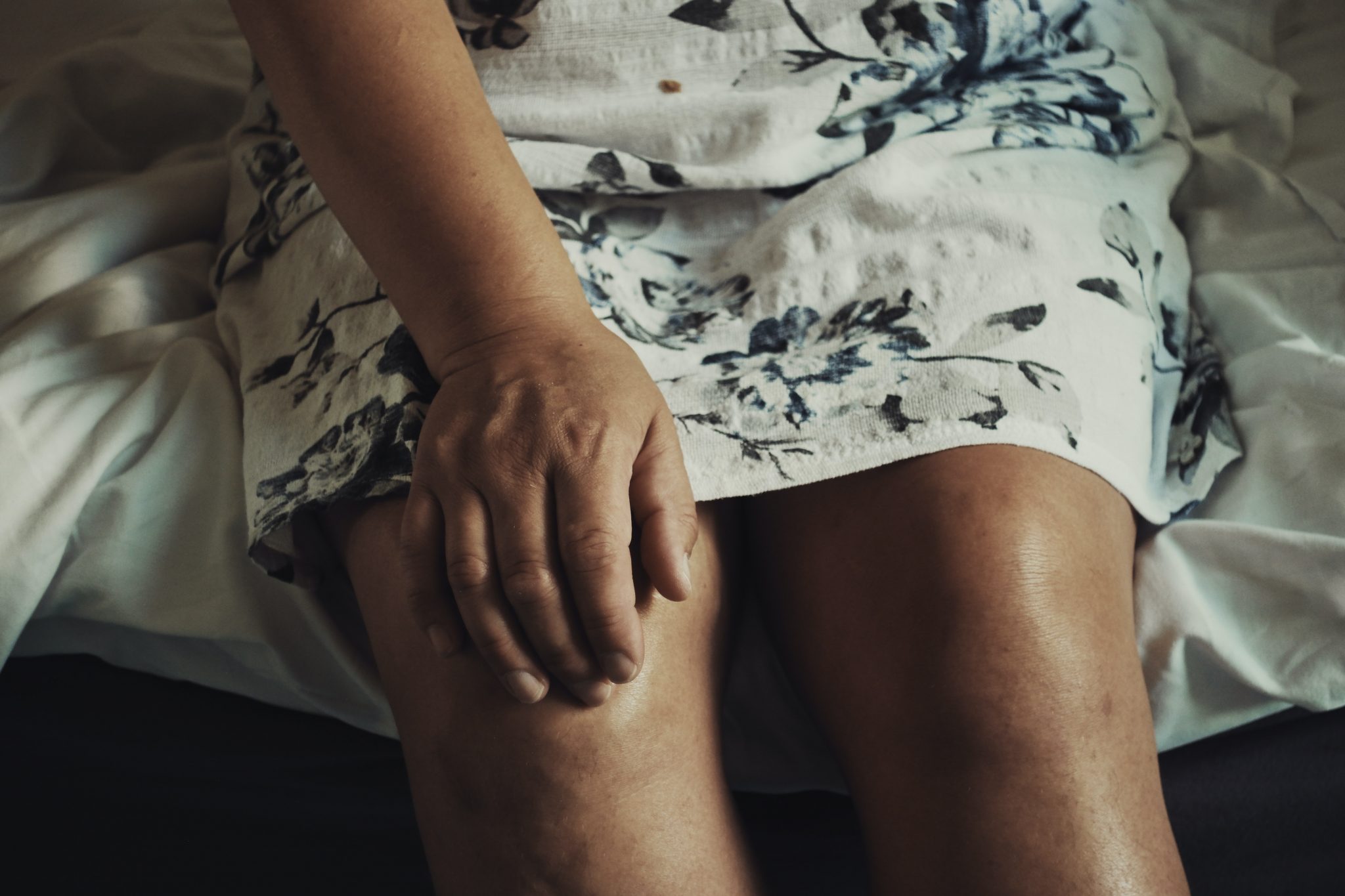 3. Can Control Autoimmune Disease
Many elderly suffer adversely from auto-immune diseases. These conditions magnify the natural defense system of the body, which sometimes works against our vitality. Most of these conditions cause unchecked inflammation in patients. Due to its anti-inflammatory properties, cannabis is naturally useful in alleviating inflammation in the body.
It is not only the symptoms of the diseases, but the safe administration of cannabis can also help curb the cause of auto-immune conditions. Since the elderly are more susceptible to such circumstances, the introduction of cannabis and the other medication can help manage autoimmune diseases like Crohn's disease, rheumatoid arthritis, ulcerative colitis, etc.
4. Offset Diabetes
Diabetes is a life-impeding disease that hampers the body's ability to utilize sugar. Seniors can be prone to diabetes due to unstable blood sugars, nerve contraction, and blood pressure conditions. Research data indicates cannabis to be useful in preventing diabetes. Hence, one can benefit by administering it as a precautionary measure to the disease.
5. May Stimulate Appetite
The ability of cannabis to bind with the human endocannabinoid system is not restricted to stress managing capabilities. It also helps stimulate the appetite. So, the munchies after cannabis use are not purely psychological but have a scientific reason for it. Cannabis can stimulate hunger and can help seniors eat better to fulfill their daily nutritional needs. Anti-inflammatory properties in cannabis can also reduce stomach problems such as bloatedness and digestive tract inflammation to help proper bowel movement.
6. May Relieve Insomnia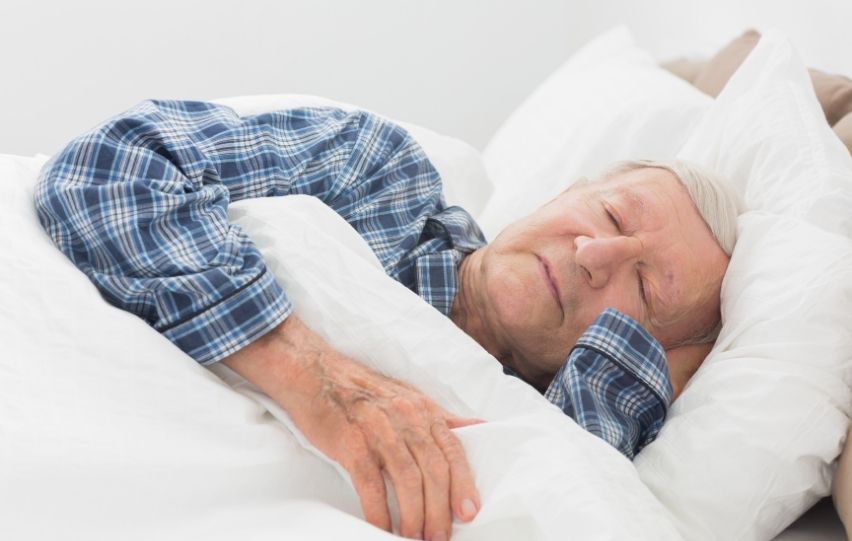 Sleeplessness and insomnia are some of the most common concerns in old age. Incomplete rest can disturb natural body rhythm and hamper many other body functions as well. While cannabis is mostly associated with bringing wakefulness, some high CBD strains induce relaxation and support deep sleep.
7. Can Bring Joy
Cannabis can counteract the impact of the stress hormone, cortisol. Cannabis strain can also bring a sense of euphoria and increased cerebral activity, which instantly elevates the mood. It communicates with the CB1 receptors in your endocannabinoid system to boost the release of anandamide in the body. It is a neurotransmitter that sparks a feeling of bliss and joy. It also enhances sensory perception by increasing the GABA activity in the brain.
The Bottom Line
By offering an optimal solution to multiple age-related issues, both physical and mental, marijuana can make a breakthrough in elderly care. However, the dosage and the variety of cannabis, including the CBD-THC ratio, are critical to keeping in mind. Furthermore, it is best to take expert advice for safe and healthy treatment.
How to Clean and Maintain Your IQ2 Carbon Vaporizer for Longer Lasting Use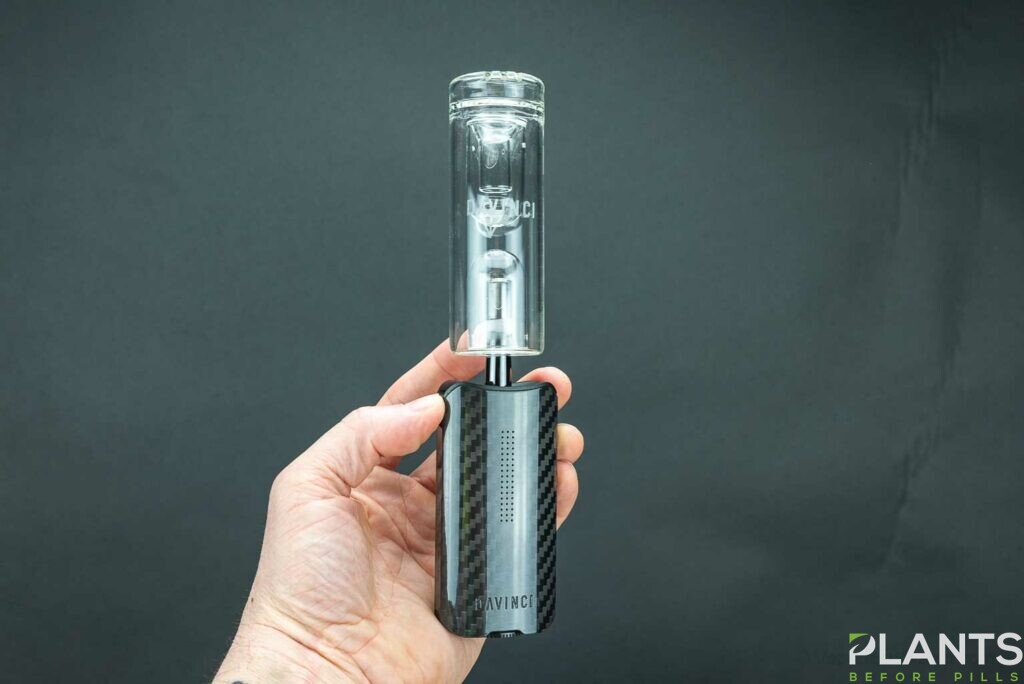 Are you the proud owner of an IQ2 Carbon Vaporizer? If so, you know how important it is to keep your device clean and in good condition. Not only will this ensure that you get the best vaping experience possible, but it also helps extend the life of your device. In this blog post, we will discuss the best ways to clean and maintain your IQ2 Carbon Vaporizer and Eyce Banger Female 14mm attachment for optimal performance. Read on to learn more!
What You Will Need
To effectively clean and maintain your IQ2 Carbon Vaporizer , you will need a few key items. Firstly, you will need the IQ2 Carbon Vaporizer itself, which can be purchased on davincivaporizer.com. Additionally, you will need a cleaning solution, which can be made by combining isopropyl alcohol and water in a 1:1 ratio. You will also need a small container for soaking the vaporizer parts in the solution, as well as a soft cloth for wiping down the parts. Finally, if your IQ2 Carbon Vaporizer features an Eyce Banger Female 14mm, you may also need a specialized cleaning tool designed for this component. By gathering these supplies, you will be ready to effectively clean and maintain your IQ2 Carbon Vaporizer for long-lasting use.
Step One: Preparing the Solutions
To ensure that your IQ2 Carbon Vaporizer stays in pristine condition and functions optimally, it's important to regularly clean and maintain it. The first step in the cleaning process is to prepare the necessary cleaning solutions. For this task, you'll need some isopropyl alcohol, a small bowl, and a brush.
You can easily find isopropyl alcohol at your local drugstore or online. We recommend getting 99% isopropyl alcohol for better cleaning results. If you need help finding this, check out websites like davincivaporizer.com or other popular vaping accessory stores.
In addition to the alcohol, you can also use some warm water and dish soap to clean your IQ2 Carbon Vaporizer. Make sure you get some high-quality dish soap for better results. Another good solution to use is the Eyce Banger Female 14mm . It's an all-in-one cleaning solution that's specifically designed for vaporizers and water pipes.
Once you've gathered all the necessary cleaning solutions, it's time to move on to the next step of the cleaning process.
Step Two: Disassembling the Vaporizer
Now that you have all the solutions prepared, it's time to start disassembling your IQ2 Carbon Vaporizer. First and foremost, turn off and unplug the vaporizer to ensure your safety during the cleaning process. Then, remove the mouthpiece and the oven lid.
Next, remove the flavor chamber, which can be accessed by gently twisting and pulling it out of the vaporizer. Take extra care with the flavor chamber, as it can be fragile and prone to breakage. Set it aside in the solution prepared in Step One.
To remove the vapor path, hold the vaporizer upside down and remove the two screws located at the bottom using a screwdriver. Gently remove the vapor path and soak it in the solution as well.
Lastly, remove the Pearl and the adjustable air dial. The Pearl is a small, cylindrical piece located on the bottom of the vaporizer and can be removed by gently pushing and pulling it out. The adjustable air dial can be unscrewed by twisting it counter-clockwise.
It's important to keep track of all the pieces you remove during this step, so it's best to place them in a designated area or tray. If you're unsure about the disassembly process, refer to the user manual provided on davincivaporizer.com.
Additionally, if you're using an accessory like the Eyce Banger Female 14mm with your IQ2 Carbon Vaporizer, make sure to remove it before beginning the cleaning process. These accessories may require different cleaning methods, so it's best to clean them separately.
Unpacking the Features of the Arizer XQ2 Vaporizer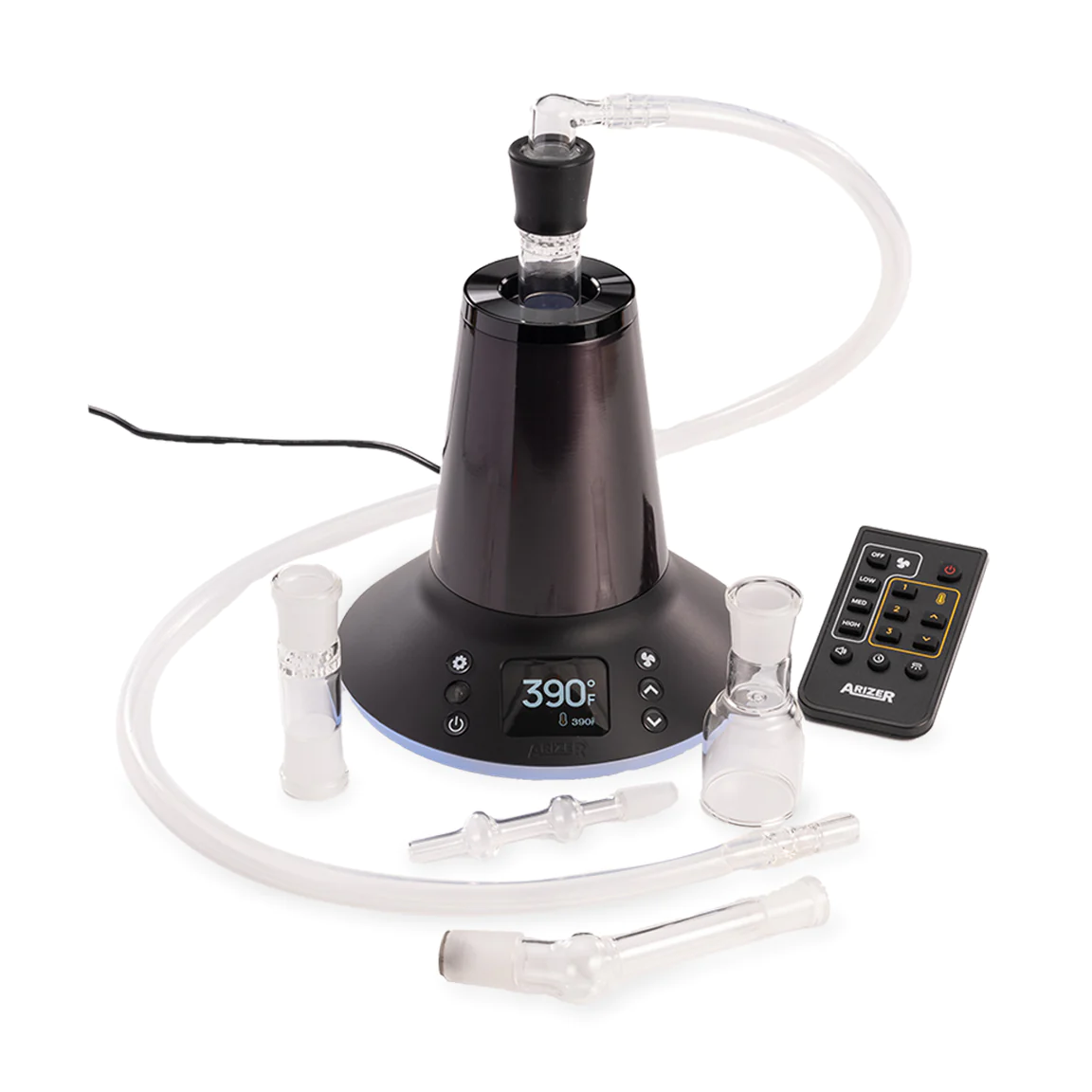 Are you looking for the ultimate vaping experience? Then you need to check out the Arizer XQ2 Vaporizer. This device is quickly becoming one of the most popular options on the market, and for good reason. The Arizer XQ2 Vaporizer is a great choice for those who want to get the most out of their vaping experience. Compared to other popular options like the Crafty+ Vaporizer, the XQ2 offers a range of features that make it stand out from the competition. In this blog post, we'll be taking a deep dive into all the features the XQ2 has to offer.
The Design
When it comes to the design of the Arizer XQ2 Vaporizer, there are some notable features worth discussing. This sleek and compact vaporizer is built with durability and portability in mind. The device measures just over 4 inches tall and fits comfortably in the palm of your hand. One thing to note is that the device does have some weight to it, which may be an issue for those looking for an ultra-lightweight vaporizer.
The Arizer XQ2 Vaporizer comes in a classic black colorway with silver accents. While some may find this to be a bit standard, the minimalistic design of the device gives it a timeless look. Compared to other vaporizers on the market, the Arizer XQ2 Vaporizer has a more premium feel to it. This is in contrast to the more utilitarian design of the Crafty+ Vaporizer which is built with function in mind over form.
Overall, the Arizer XQ2 Vaporizer has a sturdy and well-built design that should withstand daily use. Its minimalistic aesthetic may not appeal to everyone, but it certainly fits in with the current trend of sleek and streamlined vaporizers. To learn more about the Arizer XQ2 Vaporizer, head over to davincivaporizer.com and explore all of its features.
The Display
The Arizer XQ2 Vaporizer boasts an impressive digital display that provides users with detailed information about their vaping experience. The large, clear screen is easy to read and displays the temperature, battery level, and session duration. This is a huge upgrade from other vaporizers on the market, which often only have a small LED light indicating the temperature setting.
In addition to the clear display, the Arizer XQ2 Vaporizer also offers a wide range of temperature settings that can be adjusted in 1-degree increments. This level of precision allows users to customize their vaping experience to their exact preferences. Compared to the Crafty+ Vaporizer, which only offers a handful of preset temperature settings, the Arizer XQ2 Vaporizer truly stands out.
If you're looking for a high-quality vaporizer with a clear digital display, the Arizer XQ2 Vaporizer is definitely worth checking out. You can find more information about this product on davincivaporizer.com or by doing your own research online. Overall, the digital display is just one of many impressive features that make this vaporizer a top contender in the market.
The Heating System
When it comes to vaporizers, the heating system is one of the most important aspects to consider. The Arizer XQ2 Vaporizer boasts an advanced heating system that uses both conduction and convection heating methods. This means that your dry herbs or concentrates are heated evenly and efficiently, resulting in a smooth and flavorful vapor.
Unlike other vaporizers that use solely conduction heating, the Arizer XQ2 Vaporizer's convection heating ensures that there is no risk of combustion, resulting in a cleaner and healthier vapor experience. The unit also features adjustable temperature control, giving you the ability to choose between 50°C to 220°C.
If you're in the market for a vaporizer with a top-notch heating system, the Arizer XQ2 Vaporizer is definitely worth checking out. You can purchase this vaporizer directly from davincivaporizer.com, where you can also find more information about the product's specifications and features.
Mighty vs Mighty+: Which One Should You Choose?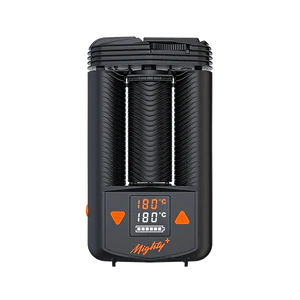 Are you trying to decide between the Mighty and Mighty+ vaporizers? If so, you've come to the right place. In this blog post, we'll discuss the key differences between the Mighty and Mighty+ so that you can make an informed decision about which one is best for you. Both vaporizers offer great features, but each has its own strengths and weaknesses. We'll look at the various features of the Mighty and Mighty+ and compare them to help you determine which one is right for your needs. So let's dive in and find out which Mighty vaporizer is best for you!
Overview
If you are a fan of vaping, you probably know about the Mighty and Mighty+ vaporizers from the renowned brand, Storz & Bickel. These two devices have become quite popular among vape enthusiasts and for a good reason. They both have impressive features that make vaping a great experience. However, deciding between the two might be a bit challenging, especially if you're new to the vaping world. That's why in this post, we'll be taking a closer look at the Mighty and Mighty+ vaporizers, comparing their features and helping you determine which one is right for you. So, whether you're a seasoned vaper or just starting out, keep reading to find out which of these two amazing devices is best for you. You can also find more information about both vaporizers on the davincivaporizer.com website.
Mighty
The Mighty vaporizer is one of the most popular portable vaporizers on the market. Made by the renowned German manufacturer, Storz & Bickel, this device is known for its reliability, ease of use, and superior vapor quality.
With its hybrid heating system that combines convection and conduction heating, the Mighty produces consistent and flavorful vapor every time. Its powerful heating element also heats up quickly, so you won't have to wait long to start enjoying your herb.
The Mighty has a large herb chamber that can hold up to 0.3 grams of dry herb, which is more than enough for most sessions. Plus, its clever design allows for efficient and even heating, ensuring that you get the most out of your herb.
One of the best things about the Mighty is its long-lasting battery life. The device can last up to 90 minutes on a single charge, which is much longer than most other portable vaporizers. Additionally, the Mighty is very easy to clean and maintain, thanks to its simple design and removable parts.
If you're looking for a high-quality portable vaporizer that will deliver excellent vapor quality and durability, the Mighty is definitely worth considering. You can purchase it directly from the manufacturer's website, davincivaporizer.com.
Mighty+
The Mighty+ is the upgraded version of the Mighty vaporizer from Storz and Bickel. Just like its predecessor, the Mighty+, too, is a highly powerful and portable vaporizer that is loved by vapers worldwide. It is also sold on the official website of the company, davincivaporizer.com.
The Mighty+ has been updated with several new features that make it even more user-friendly and efficient. For instance, it has a 20% faster heat-up time than the Mighty, allowing you to start vaping sooner. Additionally, the Mighty+ also has a 30% longer battery life than the original Mighty, which means that you can enjoy longer vaping sessions without having to recharge the device as frequently.
One of the standout features of the Mighty+ is its large LED display, which displays the temperature, battery life, and other relevant information. This makes it easy to keep track of your vaping session and customize it according to your preference.
Another unique feature of the Mighty+ is its self-cooling system. This innovative technology cools down the vapor before it reaches your mouth, making your vaping experience smoother and more enjoyable.
The Mighty+ comes with a durable, lightweight design, which makes it easy to carry around with you. Additionally, it is compatible with both dry herb and wax concentrates, which means that you can enjoy a wide range of vaping options with this device.
In summary, the Mighty+ is an excellent choice for those who are looking for a portable, powerful, and user-friendly vaporizer. If you want to buy the Mighty+, you can do so from the official website of the company, davincivaporizer.com.