A Beginner's Guide: Here's How You Can Enjoy CBD Oil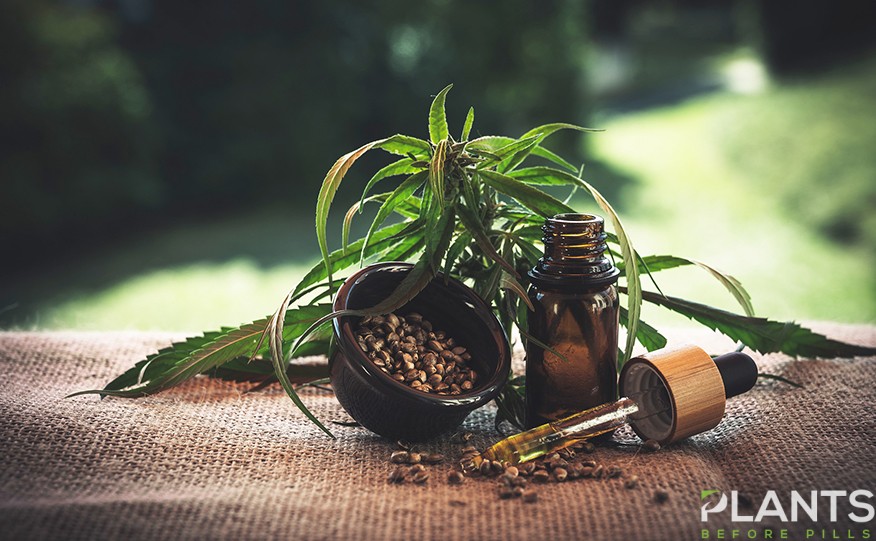 New to the CBD craze? For years, the image of cannabis went from being a lethal substance to a natural wellness alternative. With the discovery of cannabidiol's potential in treating many kinds of illnesses, it is no wonder that numerous CBD-infused items are now gaining undeniable popularity in the marketplace.
From oils, capsules, edibles, to topicals, there now comes a broad spectrum of CBD products that have risen against the ranks of other plant-based items.
If you're a newcomer to this incredible wellness phenomenon, chances are you're planning to start with a quick taste of CBD oil. To help you get the most out of your first cannabidiol experience, then here are 4 incredible ways to further enjoy CBD oil.
Ways to Reap the Benefits of CBD Oil
One of the best ways to enjoy your CBD oil is by vaping it. In fact, compared to other methods of consuming cannabidiol, vaping remains to be the quickest way to enjoy the oil's relaxing effects.
To start, you'll need to get a CBD vape pen, which works by vaporizing the oil and letting the user inhale the vapor. Since you're new to this practice, the best way to begin is to follow the "start low and go slow" rule, which will help you identify the right dose that suits your individual need.
People with respiratory problems, however, are not advised to choose this method as the smoke from the vaporizer may only worsen their asthma or allergy.
Through topical applications
If you're the type who doesn't vape or smoke but still wants to experience the benefits of cannabidiol, turning to topical items might be the best option. Unlike vaping, this method doesn't require the use of any special equipment.
To use, simply apply the CBD balm or ointment directly to your skin. Given cannabidiol's pain-relief and anti-inflammatory properties, using CBD topicals will help treat your sore muscles, migraines, and even acnes!
On the downside, since you are only applying the substance directly to your skin, this method is believed to provide the faintest CBD effects, and its relieving promises don't last longer compared to other methods.
Another way to enjoy your CBD oil is by mixing it with your food. Although there are already CBD-infused edibles available in the market, you can also try to create your own recipe by simply adding the right dose of CBD oil in your food.
To come up with a delectable treat, it is important to note that you must be careful with applying heat to your recipe since excessive temperatures can cause the oil to evaporate and lose potency. Just like in the case of vaping, it is also best to start with the smallest CBD dosage possible and see how it affects you.
Last but not the least is to consume CBD oil sublingually using tincture bottles. To briefly explain, this refers to glass bottles that come with droppers. To start, you can simply drip the CBD oil under your tongue using the tincture, hold it for about 30 seconds, and then swallow.
This method is known to provide a long-lasting effect to users and promises a quick calming result. However, some CBD tinctures may hold 60 to 70 percent of alcohol. So, if you're the type who doesn't like that, it's important to review the items you're going to purchased and see whether the product's label indicates the presence of alcohol or not.
Conclusion
Can't wait to have a taste of all the remarkable promises CBD suggest? Whether you want to inhale it, apply it, ingest it, or take it, there comes a lot of ways to enjoy the wonders of this natural compound.
Be sure to purchase premium CBD oil today and try for yourself which among these methods suits you best.
New Jersey Community College Launches Cannabis Course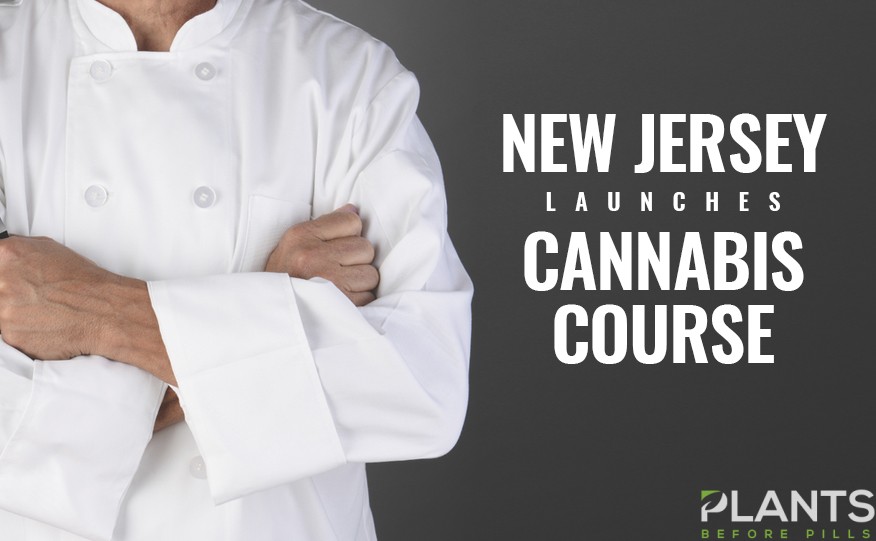 New Jersey-based Atlantic Cape Community College introduced a zero-credit cannabis course within the institution. The course is titled, "Cannabis 101: Essential Knowledge for a Growing Industry."
Thre are now 13 students have already enrolled for the six-week course. The class reportedly started last month.
In attempts to provide more insight on the flourishing cannabis industry, the Atlantic Cape Community College launched a course that delves deeper into the industry. Vice President of Academic Affairs Josette Katz said the course "[is] an overview. Rather than starting out with a credit class, we wanted to gauge the interest that the constituents in Atlantic and Cape May counties had on the topic."
Cannabis Course – How it Came to Be
The course's introduction to the college comes amid the legalizations happening left and right in the United States. Moreover, the class comes at a crucial time in history, in particular, during the continued pursuit of obtaining state cannabis licenses and providing more dispensaries and marijuana facilities in various locations of the country.
The zero-credit course is done with support and participation with the New Jersey CannaBusiness Association. The organization reportedly helps college students and faculty alike to shed more insight on cannabis from an academic perspective.
After holding the short course, Katz expressed her sentiments, saying the college hopes to gain more understanding and awareness about the pans student have after learning about the cannabis industry. Following student feedback, Atlantic Cape will provide classes as a response to the enthusiasm and reception of the initial offering.
Apart from the Atlantic Cape Community College, other educational centers have already pioneered this in the state. Ashbury Park Press shares that Stockton University and Union County College have also debuted cannabis-centric courses within their institutions. Both of the classes were also done in partnership with CannaBusiness Association. The course names supposedly took on a pun-filled name.
Of these courses, Stockton University initially offered a minor in cannabis studies in 2018. As the interest of the students and the public grew, so did the course offerings by the New Jersey-based university.
Besides education access to this budding industry, the New Jersey educational institutions also look forward to providing research and internship opportunities in the future.
Currently, the state of New Jersey has strengthened its medical marijuana program for patients. Today, approximately 51,000 patients, 2,000 caregivers, and 1,000 doctors have joined in on the initiative. However, the state remains at a standstill on the legalization of recreational cannabis in the area.
How You Should Talk to Your Family About Cannabis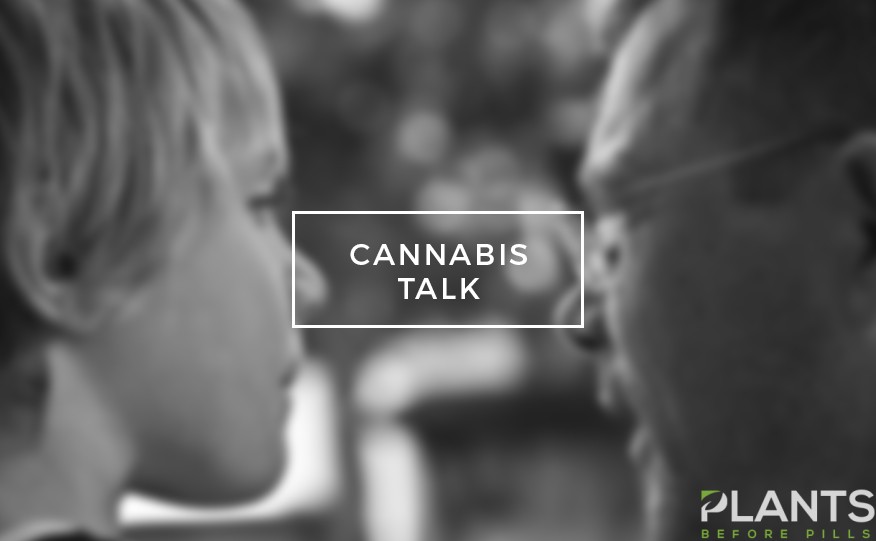 The holiday season is no doubt a time for gatherings and endless family reunions. Often, immediate family members and even nosy relatives can't help but pry into the most intimate aspects of your life. From investigating what's going on in your personal life to asking your opinion on politics and marijuana, there are numerous topics families can get into.
While it's easier to dismiss their queries on love and dating, your insights regarding cannabis and the legalization of this drug may be harder to avoid. After all, with state laws and legalizations coming up left and right, they may be hard-pressed to find out where you stand on this specific issue.
Most of your family members come from different generations and standpoints, so there is no surprise that they may hold different beliefs as well. However, as the booming marijuana and CBD oil industry take center stage, your family might be more curious about the second phase of legalization and what it means to use it in this age.
Rather than greeting their questions with raised eyebrows and sarcastic remarks, taking on a more educational stance might be of use, especially when you all get into a healthy discussion on the consumption of this plant. Parents or someone with authority in your family should have a guideline on discussing different aspects of cannabis. To know how you can best handle these questions, make sure to observe the following guidelines below.
Educate Them on Cannabis and CBD Oil Benefits
Contrary to popular belief, cannabis and its derivatives do more than just make you high. While smoking and ingesting its leaves and buds offers elevated feelings and feelings of euphoria due to its THC (tetrahydrocannabinol) content, it also provides more benefits than that.
For one, studies show that cancer patients who are prescribed and who use medical marijuana significantly manage their pain. Often, the use of this plant is also known to effectively control chronic pain. According to Harvard, marijuana is also used to treat nausea and weight loss.
CBD oil and CBD products also offer similar therapeutic effects, although these do not contain high levels of THC. Goods of this kind have proven effectivity in alleviating symptoms of anxiety, depression, insomnia, and even addressing conditions such as epilepsy.
Talk About Marijuana Laws and Regulations
Even at the height of cannabis legalization, discussing laws and state regulations are still challenging. While the drug is still not legal on a federal level, there are now a number of states which have recreationally legalized the use of this plant. In 30 states, those who have medical conditions and who are certified by a professional may be allowed to get a medical card that provides access to medical marijuana. In other states, CBD hemp oil is legally recognized as well.
In the neighboring country of Canada, the recreational use of cannabis has just been legalized last October 17, 2019. This means that visitors who wish to use the product may do. However, as with other state regulations, bringing the product out of the country is a federal offense.
Introduce a Variety of Cannabis Products
Baby boomers and other older generations have different perceptions of the product. While smoking marijuana was initially linked to "stoner" culture, more and more individuals are now keeping an open mind when it comes to cannabis.
To clue in your family members and relatives on what's happening in the industry today, ease them in by naming the variety of cannabis and CBD products available on the market today. From CBD edibles, beverages, hemp oil beauty products, to vaping paraphernalia, consumption of this controversial plant does not necessarily have to be limited to traditional use. By informing your respective families on these offerings, the more likely they'll be open to the idea of cannabis and its benefits existing in society today.
Above everything else, keep the discussion respectful and within the parameters of the law. By sticking to the facts and avoiding making exaggerated claims, you'll be able to educate your family and the people around you. Stick with these steps and people might just find budding interest in the topic sooner rather than later.
How CBD Can Help Get You Through Alcohol Hangover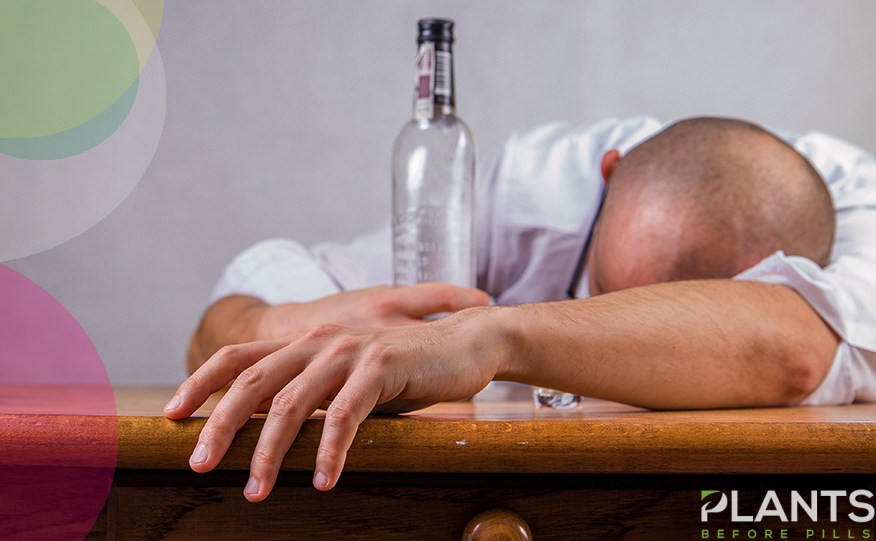 Imagine going to a party one Friday night and taking all the alcohol you can get. Now, imagine waking up after that. Ouch, right? If hangover is the consequence you are dreading to suffer from after a night of partying, then you are in luck because cannabidiol offers an easy treatment for that. Read on.
CBD for Alcohol Hangover
CBD Oil for Nausea and Vomiting
One of the most overwhelming effects of a hangover is nausea and vomiting, which can largely affect the way you live your life for that day. Not only are these symptoms physically exhausting but it can also influence your food and drink intake as your body might reject it. On top of it all, nausea and vomiting definitely do not give a good feeling. If this is your primary concern after a night of partying, then you can rely on CBD to relieve the terrible feeling of being hungover.
This cannabinoid is the primary component that makes medical marijuana a suitable treatment for cancer patients. CBD is known to suppress nausea and vomiting in people. So, if your hangovers typically consist of these two, then you can ward off these symptoms with a cup of CBD-infused ginger tea or any other similar drinks.
It Relieves Aches and Pains
Another irritating effect of a hangover is aches and pains, specifically headaches and muscle pains. This usually comes with nausea followed by vomiting. Those who are heavily hit by hangover knows how these feelings can worsen the day. Good thing, you can intake cannabidiol so relieve these symptoms.
This compound is found to treat a wide variety of aches and pains, even chronic ones. In fact, it is used to treat severe migraine, cancer pains and arthritis. So, when you whip up a cannabis-infused anti-hangover concoction for your nausea and vomiting, then you are also addressing your throbbing head.
If you want to directly address your aches and pains, you can certainly do so using infused topical products, such as ointments, lotions, creams and balms. The best thing about this compound is that you do not need to orally intake the substance for it to take effect on your aches and pains. You simply need to rub topical CBD on the affected area, and you are good to go.
It Counteracts Alcohol's Intoxicating Effect
When combating hangovers, it is important to eliminate the effects of alcohol. After all, our body expels alcohol through vomiting because the substance is actually a toxin. If you are done vomiting or you simply cannot bear to vomit again, the best thing you can do is to minimize the effect of alcohol.
Research shows that CBD can regulate the effect of alcohol, making it an ideal treatment for your hangover. In fact, the compound even minimizes the beverage's effect when they interact in your system. It even regulates the intoxicating effect of THC, another cannabinoid found in the cannabis plant.
To counter alcohol's effect, make sure to intake only pure cannabidiol oil without any traces of THC. This makes for a safer and more effective treatment to your hangover.
It Can Give You Energy
After all the partying and the consequent hangover, you are sure to feel tired and lethargic the next day. If you have other commitments to fulfil and you need the energy to do so, CBD is your best friend. This substance is known to awaken your mind, giving you not only energy but also the presence of mind, creativity and even cognition faculties you need to get through the day.
A hangover can make you regret the good time you had but with CBD, you can easily recover from it. So, make sure to have a steady supply of CBD oil and you are good to go.