Experience a Positive High: 6 Strains That Will Jump-Start Your Productivity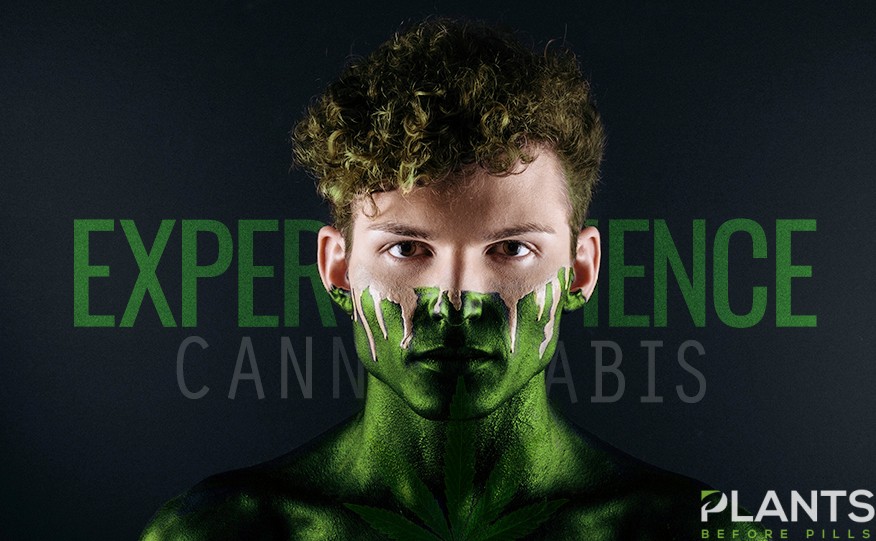 Stress and pressure at work combined with tons of distractions at work often cause employees to lose productivity at work. To combat this feeling of lethargy and boredom at work, many people find ways to boost their energy at the office.
Marijuana is known for its capacity to relieve stress, anxiety, and depression. But many avoid using weed for receiving the other effect of this plant—making you feel spacey and distracted. The incorrect information that this plant transforms you into a slacker, who sits on the couch watching TV while eating junk food is being challenged by budtenders and pot experts.
Cannabis to Boost Physical and Mental Energy
The good news is, science backs the budtenders' claims. A study revealed weed use increased mental activity and creativity. The research found that marijuana produces substances in the body that increase our capability to connect concepts that are seemingly unrelated.
Commenting on the brain stimulating powers of marijuana, Dr. Peter Solomon of HelloMD explained how weed could act as mind booster. For Dr. Solomon, cannabis' can calm the body amid the plethora of distractions that makes us, tensed, nervous and anxious. This relaxed state will help you improve your focus and concentration at your current tasks.
Sativa-Based Strains for Productivity
Users should take note of the strain they are using. Marijuana's two commonly known strains, sativa and indica have opposite effects on individuals. Known as the daytime strain, sativa is known to promote productivity during the day by making you physically and mentally active. On the other hand, indica is famous for being a night strain because of its capacity to cause deep relaxation. While there are hybrid strains that contain a mixture of both, you still need to choose the sativa-dominants. Here are some of them:
Space Queen
– This sativa-dominant hybrid enhances focus and concentration while working. It also can motivate you by lifting your mood and making you happy. Furthermore, it reduces stress and depression, two moods that often prevent you from starting on a high note and achieving your goals.
Sour Diesel
– If you feel very lazy, try taking Sour Diesel. This sativa-dominant strain smells like diesel, hence the name. What's more, Sour Diesel can fuel your desire to do more. Because of its capacity to reduce stress, pain, and depression, even patients with severe medical conditions become invigorated when they take this strain.
Allen Wrench
– You can kiss caffeine goodbye if you take Allen Wrench. This sativa-dominant strain has the power to clear your mind and provide a needed boost of energy to kickstart your day. Aside from fixing your mood from gloomy to euphoric, it can also inspire your creative juices. With the combination of optimism and creativity that Allen Wrench can give you will boost your drive to do more.
Durban Poison
– Contrary to its name, Durban Poison will boost your energy instead of sapping it. Aside from giving you seeming restless energy, it can also allow you to continue working while stimulating your creativity, making your boring routine more fun and exciting.
Tangie
– Tangie has that tangy taste of citruses like oranges or tangerines. Unlike other sativas that can be overwhelming to the body and can make you a little anxious, Tangie keeps your body calm while getting you stimulated.
While we need more studies to support the claims of cannabis users about energizing properties, we have plenty of anecdotal evidence that indeed weed can bring positive effects to your productivity. But even as you enjoy the energizing feeling in using certain strains, you still need to consult doctors and medical professionals.
Marijuana Stocks – What to Know When Investing In Cannabis Industry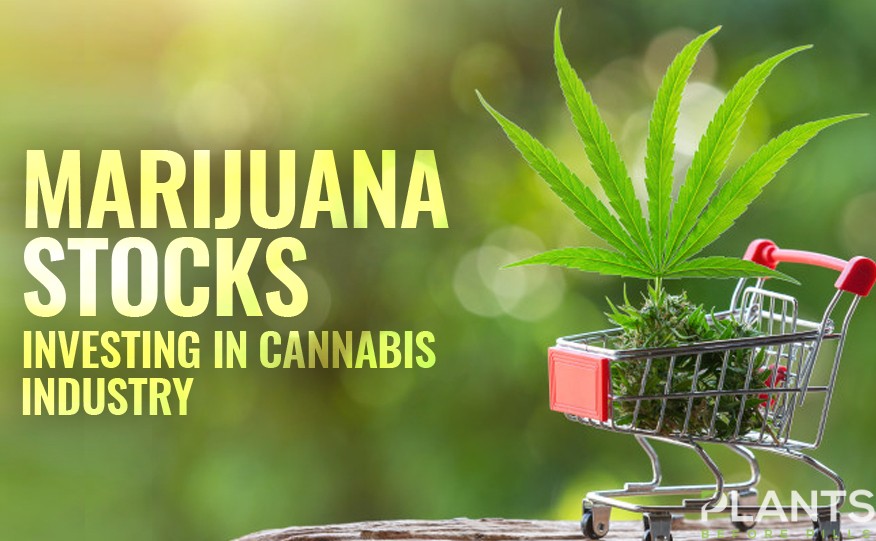 As the decade starts, you might be keen on finding ways on how to better handle your finances and even grow your money. Financial advisers and even industry experts would say that one of the best ways to do this is by investing in marijuana stocks. This is where cannabis products and CBD products come in.
If you have been keeping your eyes peeled on the news, you might have seen marijuana stocks on the rise. Not to mention, the industry is undoubtedly growing at a slow and steady pace that's been predicted to keep rising in the next few years.
Whether you are an avid enthusiast of the old green herb or simply an individual who is eager to take charge of his future, there's no denying that the money is on cannabis.
Because of the steady climb and the momentum MJ has been getting, investing in some of the hottest companies and stocks are ideal. While it is indeed quite a challenge to part with your hard-earned money, there is no time like the present to strike while the iron is hot.
Why Invest in CBD Products
Before you jump in headfirst, it is always best to know what makes your chosen industry stand out from the crowd. In this case, we are talking about marijuana.
Alongside the recent waves of legalization hitting different parts of the United States of America as well as other countries, it seems that the new year has only brought prosperity in the region. More than providing a sense of hope after a nine-month downfall, marijuana stocks are once again seeing a rise in demand not just within different states in the country, but also in other parts of the globe.
The popularity of these can be chalked up to the public support rallying for marijuana legalization in the country. According to the Pew Research Center, 59 percent of adults in the United States say cannabis should be legal on both the recreational and medical level. With more people showing support and interest for the businesses, one can certainly expect returns in investment in the near future.
In addition to the growing support from different sectors of society, there are now more avenues and dispensaries where MJ goods and CBD oil products are now sold. From online websites to brick and mortar stores, it appears that one of the key factors why cannabis is getting more attention these days is its accessibility. After all, in a day and age where buyers are all about buying bang for buck deals, they can find establishments and licensed producers to give the down-low on what they intend to purchase.
Above all, more brands and products are joining the market. Together with the rise of new businesses and the strengthening of old ones, the novelty of new products seems to pique everyone's interest.
Different Types of Cannabis Products
Prior to investing in the stock market, it is essential to have a deeper understanding of the different cannabis products at play in the market today. This allows potential investors like you to determine which route seems the best for you and what falls in line with your interest.
Edibles, marijuana, skincare vapes, concentrate– you might be asking, "what categories do these fall into?" On the one hand, there is medical marijuana. This category focuses on providing pain relief and pain management, as well as administering treatment to patients whose medical conditions can greatly be managed with marijuana. Among the products on the market, the most popular modes are tetrahydrocannabinol or THC, which contains the psychoactive compound, and cannabidiol or CBD, the non-psychoactive counterpart.
Recreational marijuana, on the other hand, focuses mainly on providing the public with access to products that are geared towards their enjoyment and relaxation. This mainly involves using THC-based goods. However, CBD oil items still remain highly in demand because of its versatility and potency – such as those found in skincare, edibles, and the like.
Marijuana Stocks Making Waves
Now that you are aware of the types of goods available on the market, it is high time that you learn more about the different players and companies in the field. Take a look.
Ancillary Product and Service Providers
These players are responsible for providing products and services that allow MJ-related businesses need. These include lighting systems and another equipment one may need to grow marijuana in the best conditions, and sometimes that includes fertilizer. These industry specialists are also regarded for their consulting and management services.
Drugs and medicine are undoubtedly one of the biggest players in the field because it caters to a wide range of patients with varying conditions. This is a primary reason why numerous biotech companies dedicate their operation and their resources towards developing and manufacturing cannabis-based drugs for its customers.
In short, biotech firms are in charge of creating medicines or treatments. These are usually aimed towards reducing and alleviating pain, reducing inflammation, relaxing muscles, stimulating appetite, and battling cancer cells.
One of the success stories is the rise of Epidiolex. Finally, approved in the United Kingdom by the Food and Drug Administration (FDA), the drug is now able to cater to Dravet Syndrome and LGS, two kinds of rare epilepsy found in children. GW Pharmaceuticals, with its Sativex brand targeting multiple sclerosis, also took 19 years in the making prior to making an outbreak in the sector.
Cannabis Exchange-Traded Funds (ETFs)
An ETF is responsible for providing investors with the chance to lower the risk of their investment. Rather than putting your money all in one place, an ETF provides individuals with investments in different fields within the industry. Apart from those found in this list, many ETFs are delving into partnerships and acquisitions of cannabis research facilities.
Growers, Producers, and Manufacturers of CBD Products and Cannabis
Cannabis items and CBD oil goods remain at the core of this thriving industry. This sector is mainly responsible for planting and growing marijuana as well as selling marijuana-based products in licensed establishments and dispensaries.
CBD firms, on the other hand, are focused on using the non-psychoactive component of the hemp plant and using it for other benefits such as pain relief, inflammation control, and the like.
What to be Mindful of When Investing in Cannabis Stocks and Products
Although the United States has taken steps to legalize both medical and recreational cannabis in the country, legalization on a federal level is something investors have to contend with. As such, companies that dabble in this business would have to result to use over-the-counter trading and buying as well as listing shares on the neighboring Canadian stock market.
Because cannabis remains to be illegal on the federal level, many financial institutions such as banks hesitate to work with MJ-related businesses. Moreover, related transactions are also not being services by these companies. With this, many businesses and consumers will need to keep on using cash instead of other more convenient options such as credit cards and online payment methods.
Since the marijuana industry and its foray into the legal scene is still in its infancy stages, you will need to give it time. More importantly, investors need to lend their patience, especially as the market is still coming back from its continuous decline in the past.
You also need to remember that scientists are still studying the plant, leading to the discovery and research of new cannabinoids. Moreover, the United States still considers the plant as a Schedule I drug, which hinders larger researches on the federal level. This means that there is more to learn and research about cannabis.
While this can be a good thing, the length and speed of research on newly discovered cannabinoids can lead to slow developments. Basically, current knowledge and trending products about marijuana will remain to be the mainstream knowledge until future significant discoveries occur.
The Law of Supply and Demand
The United States is not the only country to produce and sell marijuana on the market. In fact, there are countries that have fully legalized the plant. Countries such as Uruguay and Canada allow their residents to consume recreational marijuana, given that the companies and consumers abide by regulations. Because of this, companies have more freedom when it comes to growing, producing and distributing the plant and infused products.
Now, when it comes to supply and demand, the number of companies that venture into this business is rapidly growing. This includes big, international businesses that operate in the US and abroad, as well as local business owners. With the entry of big and small businesses, you can expect that the market will be saturated with products.
Conclusion
The cannabis market and industry continues to grow, especially with the optimistic mainstream perception of the plant. This is why now is a great time to invest in marijuana stocks and businesses. Just keep in mind that there are regulations you should consider and that legislation can change depending on your location.
The Potentials of Medical Marijuana and CBD in Treating PCOS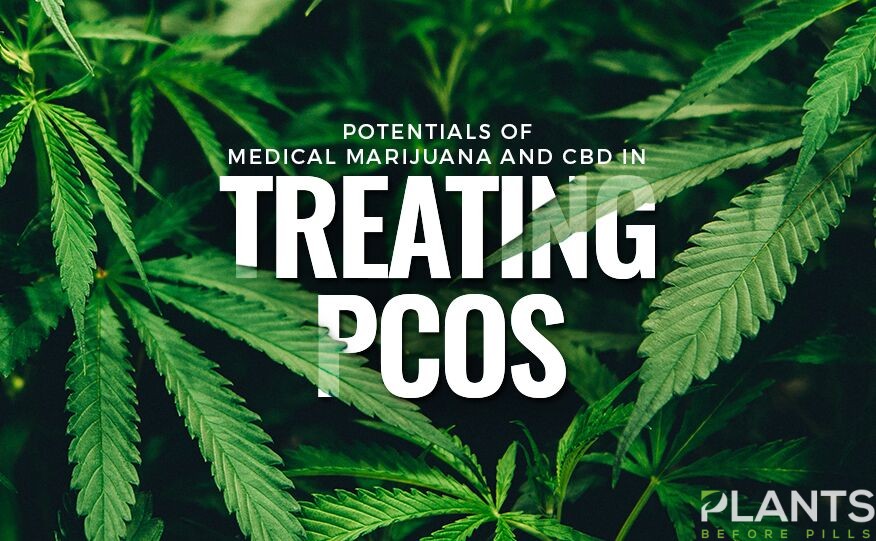 In the past years, marijuana has taken the medical community storm as many studies were conducted evaluating the potential of the plant to treat various health issues. In fact, many states in the United States only grant medical marijuana cards to individuals that have at least one of the qualifying conditions listed in their marijuana laws and policies.
With marijuana laws acknowledging the potentials of cannabis as a treatment or medical aid for treatments of various debilitating conditions and symptoms, you might be curious as to what other conditions it can address. If you are a person suffering from polycystic ovary syndrome (PCOS), you will be glad to know that cannabis has the potential to address some of its causes and symptoms.
Now, this is in no way saying that cannabis can heal PCOS. In fact, medical professionals say that there is no cure for this condition. The only way to address it is to manage the symptoms. Here's what you need to know about this syndrome and how marijuana can potentially help treat it.
What exactly is PCOS?
As the name implies, a person that has this condition has multiple cysts or fluid-filled sacs in the ovary or ovaries. An imbalance of reproductive hormones causes this. Hormones that are involved in these cases are androgen and insulin. According to studies, individuals with this syndrome have high levels of androgens or the so-called male hormones.
Patients also exhibit high levels of insulin, which causes the body to create more androgens. Keep in mind that many individuals with PCOS have insulin resistance, a condition that requires the body more insulin in order to breakdown sugar. This means that these people need more insulin in their bodies in order to have normal blood sugar levels. Insulin resistance runs in the family.
PCOS is characterized by a variety of symptoms. Check out some of the most common symptoms of this condition:
Irregular and painful menstruation
Hirsutism or the occurrence of hair on parts where men usually have hair such as the face, chin and chest
Acne outbreaks
Weight gain
Fatigue
Hair loss
Dark patches of skin such as the groin, underneath breasts and neck creases
Skin tags or excess skin especially in the armpit and next areas
As mentioned, this syndrome cannot be cured. However, when left untreated, PCOS can have adverse effects. This includes the following:
Increased insulin levels
Cardiovascular problems
Sleep issues
Effects on mental health
Issues with the endometrium such as endometrial cancer
Common PCOS Treatments
This is why the best way to address this condition is to treat it is by managing the symptoms. It can be done by:
Hormonal birth control – This includes pills, patches, shots, vaginal rings and hormone intrauterine devices (IUDs). These are taken to make menstruation more regular, decrease risks of endometrial cancer and reduce instances of acne and extra hair
Anti-androgen – A cause of PCOS is increased androgen levels. Because of this, taking anti-androgen medications can combat the effects of androgen. In turn, this will fight symptoms such as hair loss, excessive hair growth, and acne. Keep in mind that this is not an FDA-approved treatment for this syndrome.
Home remedies – Instead of taking medications, many people opt to do it naturally and at home. This is done through proper diet and exercise.
How Medical Marijuana and CBD can Aid PCOS Treatments
Now that you know what exactly this condition is, what causes it and how it is treated, you might be curious as to how it can be treated using cannabis and cannabinoids. According to a study published in the Journal of Ovarian Research, the endocannabinoid system may have close involvement with the progression of PCOS.
Here is a more in-depth discussion of the potentials of medical marijuana in treating PCOS:
As mentioned, this syndrome is caused by an imbalance of two hormones. One of these is insulin, the hormone essential to transforming glucose into energy. If you remember, women with high levels of insulin, as well as those with higher weights are more prone to developing this condition. These two issues are connected with the body's processing of glucose or sugars into energy.
The research cited above emphasized that the endocannabinoid system is directly involved in energy homeostasis or the balancing of food intake (also called energy inflow) and energy expenditure (also called energy outflow). Research shows that the endocannabinoid system is essential in signaling the need for food intake. It also interacts with the part of the brain in charge of rewards.
This means that the body's internal cannabinoid system can help regulate food intake by telling the body to consume food when needed and to stop energy inflow when unnecessary. Because of this property, cannabinoids such as CBD is used to prevent diabetes.
This can greatly help individuals who are struggling with PCOS and its symptoms, especially high insulin levels due to excessive food intake and obesity. Such potentials do not only address insulin levels, but also androgen levels. Remember that the body creates more androgens if it has higher levels of insulin.
One thing you should know about PCOS is that chronic low-grade inflammation contributes to the development of the medical condition. This is often caused by a dietary trigger such as glucose. Glucose causes oxidative stress, which leads to inflammation.
Once again, it is important to mention that glucose levels in the blood are regulated by insulin and when there is an excess of this hormone, the body creates androgens. The thing is, hyperandrogenism may be the cause of chronic low-grade inflammation. Now, this definitely makes it apparent why PCOS cannot be cured given the scientific developments currently available.
If you want to address inflammation, cannabis is a great option. This plant and its cannabinoids are known to be effective anti-inflammation substances. This is because the endocannabinoid system has receptors found in the immune system, which is in charge of protecting the body against diseases through various means including inflammatory responses. Intaking CBD capsules, oil, and other CBD products can help minimize inflammations.
Other Advantages of Using Cannabis Products for PCOS
Aside from addressing the major causes of this syndrome, cannabis, and its chemical compounds can also help manage its symptoms. Here are just some ways medical marijuana can do so:
Acne Control – We have discussed that the plant has regulating properties. CBD is known to exhibit effectiveness in this area. This is why CBD-rich hemp oil for skin is becoming more and more popular. Using topicals can help minimize the occurrence of excessive oil, which contributes to acne attacks. The best thing about these CBD products is that they can moisturize your skin when needed.
Pain Management – Studies show that cannabis and cannabinoids are a safer option for pain management than opioids. In fact, many people preach CBD oil benefits for pain, which is backed by research. This is because cannabinoids directly target the part of the brain in charge of pain and pleasure, thus, relieving discomfort and even chronic pain.
Anxiety and Depression Treatment – According to sources, many people who suffer from PCOS tend to have other hormonal imbalance issues such as those that affect mental health. This includes anxiety and depression, making it harder for them to cope with the symptoms. Depression and anxiety are listed among the qualifying condition for medical marijuana because of its mood-enhancing and stress-relieving property.
Energy Boost – In addressing symptoms at home, doctors recommend regular exercise for weight loss and regulation of sugar levels. However, the drive to exercise can be affected by fatigue. If you feel too fatigued to exercise, you can try consuming CBD. It has energy-boosting properties that can help supply you with the strength you need to do short physical activities. Remember, even a few minutes of exercise can help manage PCOS symptoms.
Just One Thing…
Before you go and try cannabis products to treat your PCOS, make it a point to run it by your doctor first. Just like any other doctor-approved home remedies you take, you want to make sure that you get valuable advice from a medical professional. This is important, especially if you are taking medications to treat the condition.
Remember, there are substances, food, and drugs that have adverse reactions when they interact in your system. For example, fruit as healthy as grapefruit can lessen the effect of cholesterol medications. Similarly, spinach and kale can counteract the effectiveness of anticoagulants.
To make sure that treating your PCOS using medical marijuana and its cannabinoid will be safe, consulting your doctor is the best way to go. You might even get tips and tricks to make your consumption a lot more effective.
The Bottom Line
Individuals who have PCOS may currently not have options to completely cure it, but with the right treatment aids, you can reduce and manage its symptoms. If you are planning to use cannabis and cannabinoids to treat this condition, you can definitely do so after consulting with your doctor.
Study: Over 20% of HS Seniors Consumed Marijuana Through Vaping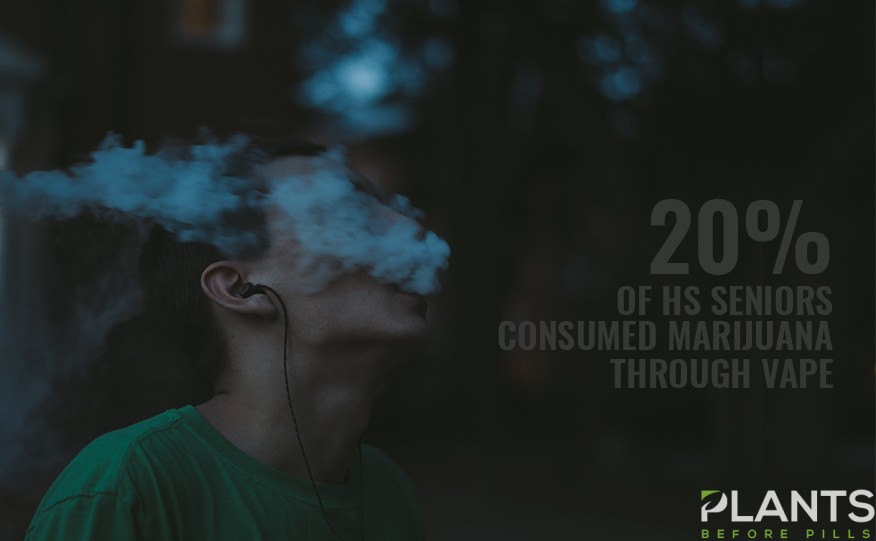 A study commissioned by the National Institutes of Health (NIH) recently revealed that more than 20% of high school seniors in the United States have vaped THC in marijuana. Reuters cited the study which said that the 2019 figure is "the second-largest single-year increase in any substance of abuse ever recorded."
Reuters noted that the research findings "are alarming" in light of the recent deaths related to vaping. In fact, there are four new cases of deaths reported this week associated with fatal lung illness supposedly caused by vaping. This number is part of the 52 deaths and 2,400 hospitalization due to respiratory illness.
Marijuana Vaping – A Recent Study
The study, published in the Journal of the American Medical Association (JAMA), showed that a lot of students have vaped THC in the past year. This includes students from the 12th grade (21%), 10th grade (19%) and 8th grade (7%).
A significant number of students admitted to vaping THC in the past month. In fact, 14% of 12th graders said they did. There is also a 5.6% increase in the number of 10th graders who did, amounting to 12.6% of the respondents. Moreover, there is a 1.3% increase among 8th graders who did so, which brings the number up to 3.9%.
According to the research named "Monitoring the Future," these figures amount to an increase of around 1 million THC vapers in 2019 compared to the numbers in 2018.
The study regarding national drug use trends is conducted annually. In its 45 years, researchers found that the 7.7 percentage-point increase in THC use among 12th-grade students is the second largest for any substance. Nicotine vaping holds the title of being the largest increase with 10.9 percentage points.
Richard Miech, the researcher who led the study remarked that the increase can be attributed to the small form factor of vape pens. These devices are small and discreet, making it easy to conceal. This allows students to easily get away with vaping these substances.
Tobacco control expert Stanton Glantz said that young individuals who have tried vaping nicotine can be more inclined to vape THC or smoke cigarettes. In connection with this, the report revealed that 35% of 12th grade students vaped nicotine. This shows a growth of 5.6 percentage points.
National Institute on Drug Abuse director Dr. Nora Volkow said that regular use of marijuana poses a 50% risk of becoming addicted.