Experience a Positive High: 6 Strains That Will Jump-Start Your Productivity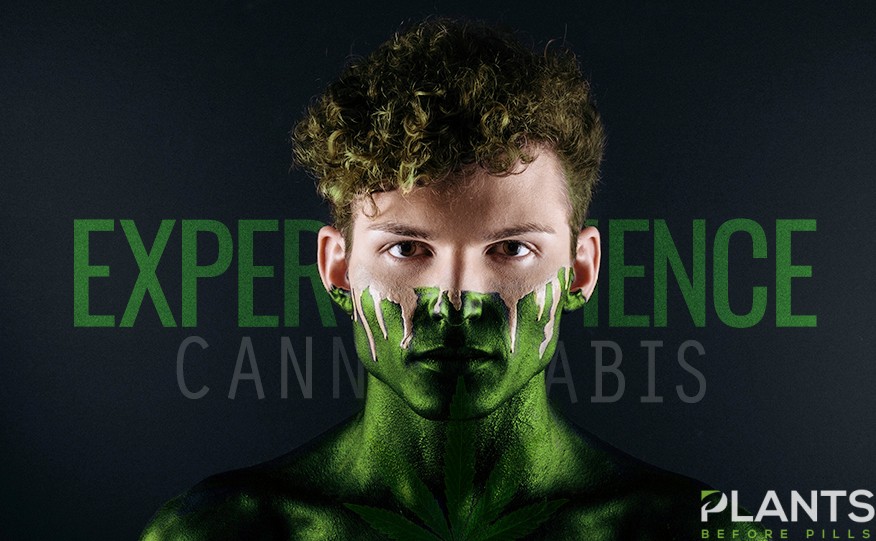 Stress and pressure at work combined with tons of distractions at work often cause employees to lose productivity at work. To combat this feeling of lethargy and boredom at work, many people find ways to boost their energy at the office.
Marijuana is known for its capacity to relieve stress, anxiety, and depression. But many avoid using weed for receiving the other effect of this plant—making you feel spacey and distracted. The incorrect information that this plant transforms you into a slacker, who sits on the couch watching TV while eating junk food is being challenged by budtenders and pot experts.
Cannabis to Boost Physical and Mental Energy
The good news is, science backs the budtenders' claims. A study revealed weed use increased mental activity and creativity. The research found that marijuana produces substances in the body that increase our capability to connect concepts that are seemingly unrelated.
Commenting on the brain stimulating powers of marijuana, Dr. Peter Solomon of HelloMD explained how weed could act as mind booster. For Dr. Solomon, cannabis' can calm the body amid the plethora of distractions that makes us, tensed, nervous and anxious. This relaxed state will help you improve your focus and concentration at your current tasks.
Sativa-Based Strains for Productivity
Users should take note of the strain they are using. Marijuana's two commonly known strains, sativa and indica have opposite effects on individuals. Known as the daytime strain, sativa is known to promote productivity during the day by making you physically and mentally active. On the other hand, indica is famous for being a night strain because of its capacity to cause deep relaxation. While there are hybrid strains that contain a mixture of both, you still need to choose the sativa-dominants. Here are some of them:
Space Queen
– This sativa-dominant hybrid enhances focus and concentration while working. It also can motivate you by lifting your mood and making you happy. Furthermore, it reduces stress and depression, two moods that often prevent you from starting on a high note and achieving your goals.
Sour Diesel
– If you feel very lazy, try taking Sour Diesel. This sativa-dominant strain smells like diesel, hence the name. What's more, Sour Diesel can fuel your desire to do more. Because of its capacity to reduce stress, pain, and depression, even patients with severe medical conditions become invigorated when they take this strain.
Allen Wrench
– You can kiss caffeine goodbye if you take Allen Wrench. This sativa-dominant strain has the power to clear your mind and provide a needed boost of energy to kickstart your day. Aside from fixing your mood from gloomy to euphoric, it can also inspire your creative juices. With the combination of optimism and creativity that Allen Wrench can give you will boost your drive to do more.
Durban Poison
– Contrary to its name, Durban Poison will boost your energy instead of sapping it. Aside from giving you seeming restless energy, it can also allow you to continue working while stimulating your creativity, making your boring routine more fun and exciting.
Tangie
– Tangie has that tangy taste of citruses like oranges or tangerines. Unlike other sativas that can be overwhelming to the body and can make you a little anxious, Tangie keeps your body calm while getting you stimulated.
While we need more studies to support the claims of cannabis users about energizing properties, we have plenty of anecdotal evidence that indeed weed can bring positive effects to your productivity. But even as you enjoy the energizing feeling in using certain strains, you still need to consult doctors and medical professionals.
Best Cannabis Recipes To Serve This Thanksgiving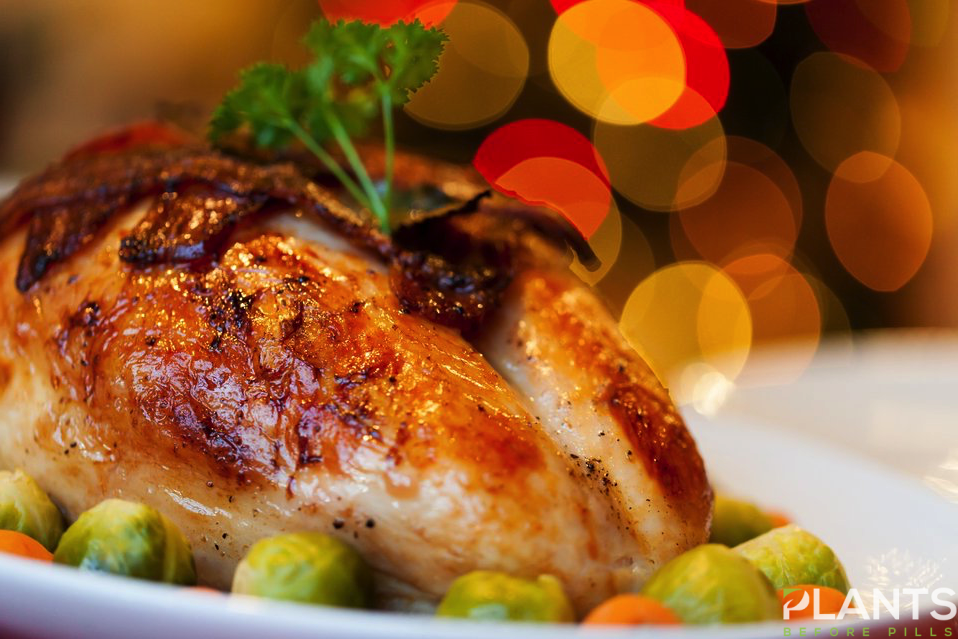 Make Thanksgiving extra special this year by serving the most delightful dishes infused with CBD oil. The added ingredient will enhance meals, making the food experience a bliss. Because cannabis heightens the sensory receptors, everything tastes better with a hint of umami.
If you worry about the side effects, note that with an adequate amount of cannabidiol oil, everything will turn out great. You can serve Turkey with CBD oil for added buttery taste minus the greasiness. Desserts can also have this exciting ingredient for sweet and flavorful cakes, cupcakes, or chocolates.
Key Cannabis Ingredients
Aside from the cannabis oil, you also need cannabutter for making desserts and adding texture and flavor to the turkey. Cannabutter can be homemade, and some dispensaries have this specialty butter. Its only difference with the normal butter is that added cannabis oil.
For homemade cannabutter recipe, you can mix 1 cup of butter with 1 cup of ground, decarboxylated cannabis, about 10 grams. Slow cook the mixture for two to three hours then cool off before using.
Tips For Cooking on Thanksgiving With CBD Oil
Dosing is a crucial factor when cooking with cannabidiol oil. Applying a few drops into the recipe is already enough. Overdosing can only happen if you will put more oil into the recipe. Remember, if you plan to put CBD to entrée, appetizers, and desserts, you need to balance out the dosing to avoid side effects like lightheadedness, dry mouth, and change in appetite.
The best thing to do is to take it easy on the oil, distribute it to other meals and you are good to go. Additionally, you need to find a good CBD product supplier to get the desired results.
Herb-Roasted Turkey Infused With Cannabis
The main entrée of the day is none other than Turkey. Make sure to buy a huge one to serve more batches during Thanksgiving.
Ingredients
1 whole turkey
1 tablespoon chopped rosemary, thyme, sage
1 tablespoon cannabutter
2 large onions cut into wedges
4 large carrots, halved crosswise
2 stalks celery, halved crosswise
1 pinch of Kosher salt and freshly ground pepper
Directions
1. Preheat oven and mix together cannabutter, chopped herbs, season with salt, and pepper in a small bowl.
2. Prepare and stuff the turkey. Fill in the neck cavity but avoid overstuffing. Tie two legs using cotton kitchen twine then bend wings underneath the bird. Position the turkey breast side down.
3. Rub cannabutter mixture into the skin and the rack before generously seasoning the turkey with salt and pepper. Roast for one hour then baste every 30 minutes.
4. Transfer turkey into the serving platter then let it cool for ten minutes.
5. Serve with gravy.
Cannabis Lobster Mac 'n Cheese
Instead of mashed potato, you can serve the turkey with mac 'n cheese on the side. This recipe is easy to make and you only need a fresh lobster to make it special.
Ingredients
1 pound elbow macaroni
1-quart milk
1 ½ pounds cooked lobster meat
1 tablespoon CBD oil
12 ounces grated cheese
1 cup fresh white bread crumbs
Kosher salt, pepper to taste
Directions
1. Preheat the oven to 375 degrees F.
2. Bring macaroni to boil then add half a teaspoon CBD oil. Drain well after five to eight minutes, until cooked.
3. Heat the milk then add remaining CBD oil, flour. Mix until it thickened.
4. Off the heat, add the cheddar cheese, pinch of salt, pepper then stir well.
5. Add the cooked macaroni and lobster. Stir evenly and place in gratin dishes.
6. Melt butter and cheese with bread crumbs then bake for 35 minutes.
7. Cool then serve.
CBD Chocolate Pistachio Bar
To cap off the lunch or dinner, serve a chocolate bar embedded with pistachio nuts. It is a quick bite and definitely delicious with a drizzle of salt.
Ingredients
1 cup hemp chocolates with coconut oil
½ cup butter
2 tablespoons coconut flour
2 tablespoons cocoa powder
4 tablespoons pistachio nuts, chopped
Directions
1. Mix CBD oil and butter in a low heat pan then set aside.
2. Whisk in coconut flour and cocoa powder. Freeze for 10 minutes.
3. Pour the mixture into a baking dish and top with pistachio bits. Place back into the freezer for about 20 minutes.
4. Break apart and serve with vanilla ice cream.
Celebrating Thanksgiving doesn't need to be bland and dull because you can always serve new recipes for everyone. This year, surprise family and friends with these tasty meals.
New Jersey Community College Launches Cannabis Course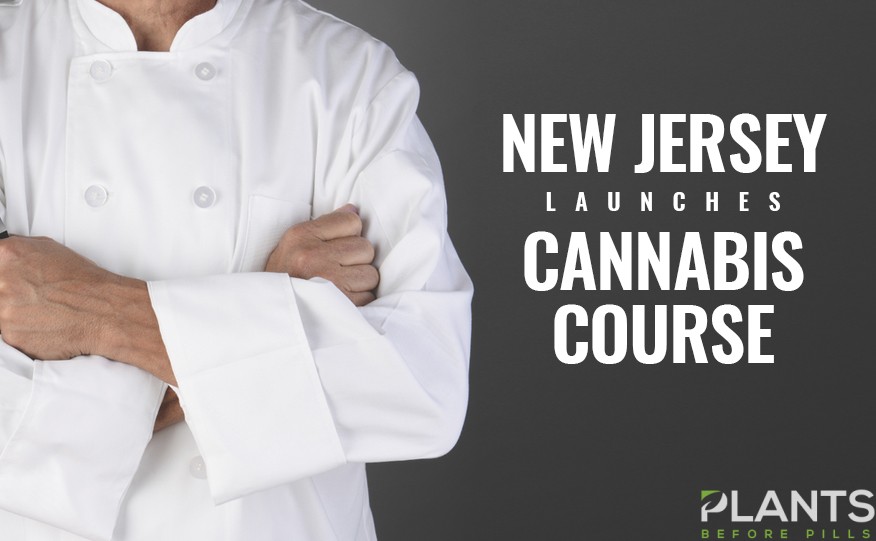 New Jersey-based Atlantic Cape Community College introduced a zero-credit cannabis course within the institution. The course is titled, "Cannabis 101: Essential Knowledge for a Growing Industry."
Thre are now 13 students have already enrolled for the six-week course. The class reportedly started last month.
In attempts to provide more insight on the flourishing cannabis industry, the Atlantic Cape Community College launched a course that delves deeper into the industry. Vice President of Academic Affairs Josette Katz said the course "[is] an overview. Rather than starting out with a credit class, we wanted to gauge the interest that the constituents in Atlantic and Cape May counties had on the topic."
Cannabis Course – How it Came to Be
The course's introduction to the college comes amid the legalizations happening left and right in the United States. Moreover, the class comes at a crucial time in history, in particular, during the continued pursuit of obtaining state cannabis licenses and providing more dispensaries and marijuana facilities in various locations of the country.
The zero-credit course is done with support and participation with the New Jersey CannaBusiness Association. The organization reportedly helps college students and faculty alike to shed more insight on cannabis from an academic perspective.
After holding the short course, Katz expressed her sentiments, saying the college hopes to gain more understanding and awareness about the pans student have after learning about the cannabis industry. Following student feedback, Atlantic Cape will provide classes as a response to the enthusiasm and reception of the initial offering.
Apart from the Atlantic Cape Community College, other educational centers have already pioneered this in the state. Ashbury Park Press shares that Stockton University and Union County College have also debuted cannabis-centric courses within their institutions. Both of the classes were also done in partnership with CannaBusiness Association. The course names supposedly took on a pun-filled name.
Of these courses, Stockton University initially offered a minor in cannabis studies in 2018. As the interest of the students and the public grew, so did the course offerings by the New Jersey-based university.
Besides education access to this budding industry, the New Jersey educational institutions also look forward to providing research and internship opportunities in the future.
Currently, the state of New Jersey has strengthened its medical marijuana program for patients. Today, approximately 51,000 patients, 2,000 caregivers, and 1,000 doctors have joined in on the initiative. However, the state remains at a standstill on the legalization of recreational cannabis in the area.
How You Should Talk to Your Family About Cannabis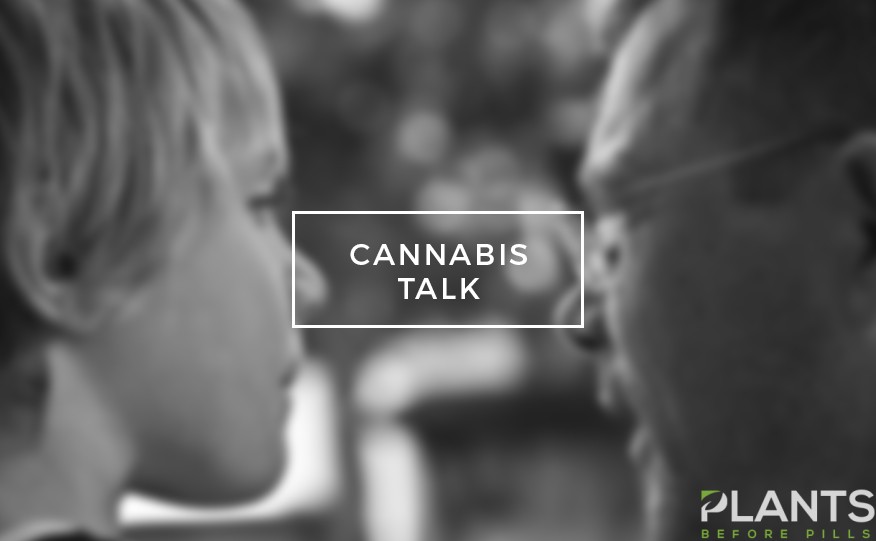 The holiday season is no doubt a time for gatherings and endless family reunions. Often, immediate family members and even nosy relatives can't help but pry into the most intimate aspects of your life. From investigating what's going on in your personal life to asking your opinion on politics and marijuana, there are numerous topics families can get into.
While it's easier to dismiss their queries on love and dating, your insights regarding cannabis and the legalization of this drug may be harder to avoid. After all, with state laws and legalizations coming up left and right, they may be hard-pressed to find out where you stand on this specific issue.
Most of your family members come from different generations and standpoints, so there is no surprise that they may hold different beliefs as well. However, as the booming marijuana and CBD oil industry take center stage, your family might be more curious about the second phase of legalization and what it means to use it in this age.
Rather than greeting their questions with raised eyebrows and sarcastic remarks, taking on a more educational stance might be of use, especially when you all get into a healthy discussion on the consumption of this plant. Parents or someone with authority in your family should have a guideline on discussing different aspects of cannabis. To know how you can best handle these questions, make sure to observe the following guidelines below.
Educate Them on Cannabis and CBD Oil Benefits
Contrary to popular belief, cannabis and its derivatives do more than just make you high. While smoking and ingesting its leaves and buds offers elevated feelings and feelings of euphoria due to its THC (tetrahydrocannabinol) content, it also provides more benefits than that.
For one, studies show that cancer patients who are prescribed and who use medical marijuana significantly manage their pain. Often, the use of this plant is also known to effectively control chronic pain. According to Harvard, marijuana is also used to treat nausea and weight loss.
CBD oil and CBD products also offer similar therapeutic effects, although these do not contain high levels of THC. Goods of this kind have proven effectivity in alleviating symptoms of anxiety, depression, insomnia, and even addressing conditions such as epilepsy.
Talk About Marijuana Laws and Regulations
Even at the height of cannabis legalization, discussing laws and state regulations are still challenging. While the drug is still not legal on a federal level, there are now a number of states which have recreationally legalized the use of this plant. In 30 states, those who have medical conditions and who are certified by a professional may be allowed to get a medical card that provides access to medical marijuana. In other states, CBD hemp oil is legally recognized as well.
In the neighboring country of Canada, the recreational use of cannabis has just been legalized last October 17, 2019. This means that visitors who wish to use the product may do. However, as with other state regulations, bringing the product out of the country is a federal offense.
Introduce a Variety of Cannabis Products
Baby boomers and other older generations have different perceptions of the product. While smoking marijuana was initially linked to "stoner" culture, more and more individuals are now keeping an open mind when it comes to cannabis.
To clue in your family members and relatives on what's happening in the industry today, ease them in by naming the variety of cannabis and CBD products available on the market today. From CBD edibles, beverages, hemp oil beauty products, to vaping paraphernalia, consumption of this controversial plant does not necessarily have to be limited to traditional use. By informing your respective families on these offerings, the more likely they'll be open to the idea of cannabis and its benefits existing in society today.
Above everything else, keep the discussion respectful and within the parameters of the law. By sticking to the facts and avoiding making exaggerated claims, you'll be able to educate your family and the people around you. Stick with these steps and people might just find budding interest in the topic sooner rather than later.