Ways to Honor Audacity to Hope Day with Cannabis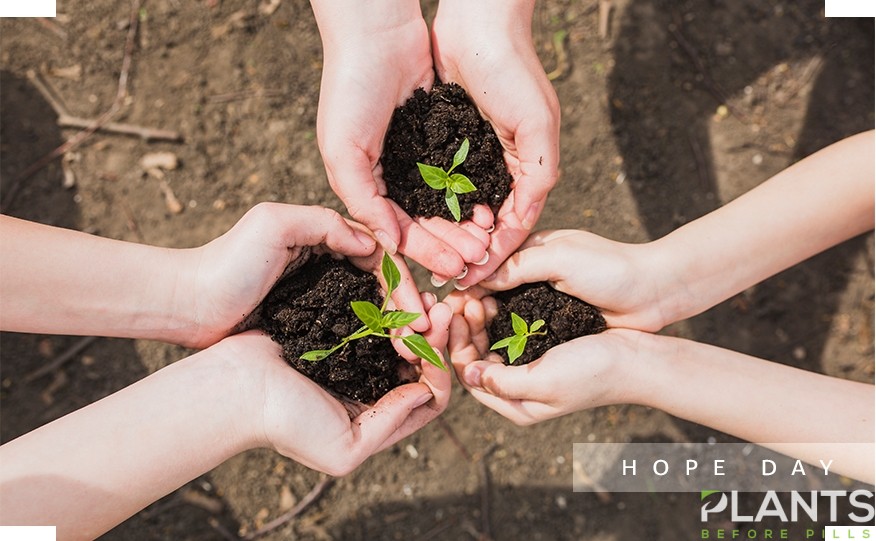 There are a lot of religious and secular holidays around the world. From New Year's Eve Celebrations to New Year's Day and everything in between, people across the globe have found something to celebrate every single day despite all the grim events that are happening in the world. This kind of optimism is what we need to give meaning to the everyday drudgery of the sleep-work cycle made worse by the reality of school lockdown drills, systemic exploitation and abuse, and prejudice many people face.
This courage to aspire for a better tomorrow is even celebrated through Audacity to Hope Day.
What is Audacity to Hope Day?
This holiday is observed on the 4th of June. It celebrates those who dare to dream in the face of bad days, negative thoughts, depressing news and events and other similar sources of adversity. It is adapted from the phrase 'The Audacity of Hope' popularized by Barack Obama in his book talking about bringing back what the American Dream really is all about.
While the original source of the phrase is about one country, the Audacity to Hope Day is commemorated for individuals all around the world who never stop fighting, dreaming and hoping.
Why Celebrate with Cannabis
As the occasion is intended to honor people and actions that make the world a better place, there is no reason why you should not celebrate it with marijuana. After all, the plant gives a preferable choice to individuals with chronic and debilitating medical conditions, as well as mood and mental disorder sufferers.
Here's how you can use cannabis to celebrate the day in a meaningful way:
Support Cannabis Charities – Aside from contributing to medical endeavors, the cannabis industry is also known to work to uphold positive social feats. To help support these organizations, you can coordinate, donate or simply buy products from companies with charitable advocacies. You can work with Tokeativity (which works to empower women), Bloom Farms (which provides sustenance to food-insecure individuals or families) and Weed for Good (which offers free medical cannabis and education to low-income patients).
Pursue Your Creative Passions – Individuals who use creativity to contribute to social awareness, cultural endeavors, socio-economic consciousness and political movements can also use the plant to pursue their advocacies on Audacity to Hope Day. Be it a 'woke' poem published on social media or a full-blown painting reflecting the society, your art matters in a world what is in dire need of people who cares.
Work for a Better World – There is no denying that working hard at your workplace can give you a better future. However, if we are to truly hope for an equitable, humane and just world, then an individualistic mindset is not the way to go. Working to benefit the society and the world in one way or another is a simple step towards achieving this and you can use cannabis to get the energy you need for worthwhile activities.
Perform Acts of Kindness – Kindness goes a long way in giving hope to other people. For people who are suffering themselves, being kind can be hard sometimes. However, simple acts of consideration are a step in the right direction. In fact, simply sharing your sunshine or being understanding of other people's circumstances is kindness in itself. If you need a boost to help get you in a state of mine that works for you, marijuana can certainly help.
There is nothing wrong with being bold enough to act, speak up and to simply dream for a better future. So, this coming June 4, make sure that you commemorate the Audacity to Hope Day in a worthwhile manner.
Chinese Tombs With Cannabis Traces Found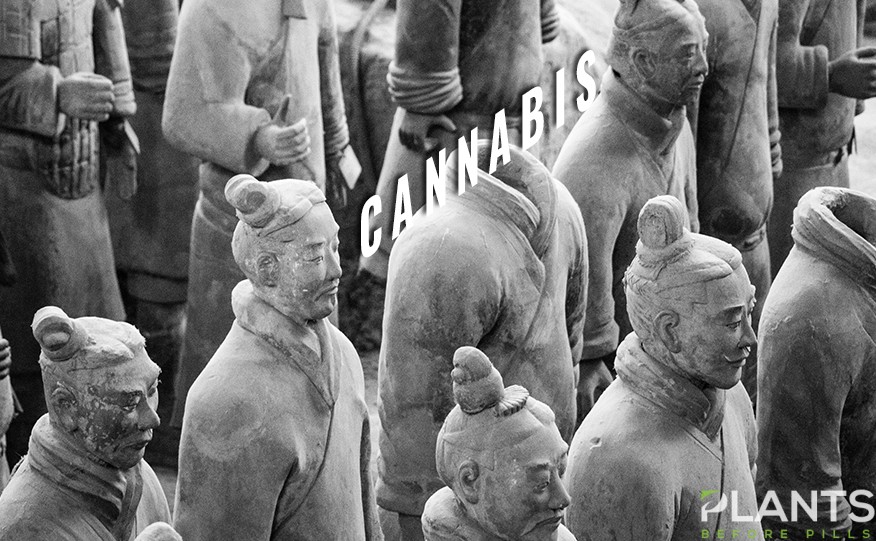 Researchers in China have discovered traces of cannabis from tombs hailing from western China. According to CNN, the first directive evidence found about the use of cannabis can be traced back to a 2,500-year-old tomb. This is considered as the first clear and known evidence of humans using cannabis.
Strong Evidence
The Atlantic reports that researchers from China and Germany found braziers as the strongest evidence of humans using this plant. These braziers, also known as wooden incense burners, reportedly contain high levels of THC from cannabis.
The team of scientists were able to identify the sample obtained from the burners through vaporizing a sample. Afterwards, The Atlantic states that the scientists painstakingly separated its components and classified the level of chemicals found within the compounds.
Apart from finding burners at the Jirzankal Cemetery, researchers were also able to dig up human bones. The origins of the human bones point to individuals coming from a variety of places, including Pamirs that were previously part of the Silk Road.
Such findings led the scientists to link cannabis to these individuals, with individuals suggesting that these plants may have been traded in the Silk Road.
Besides burners, the team successfully retrieved numerous artifacts. These include wooden bowls and plates, glass beads, harps, pieces of silk, and pieces of skulls and human bones, reports the New York Times.
Discovery of Different Uses of Cannabis
Compared to more modern uses of marijuana, the traces of cannabis found at the Jirzankal Cemetery were found to contain higher traces of THC, the psychoactive compound. Based on the report released by BBC, it appears that ancient individuals put marijuana leaves on top of hot stones and inhaled the smoke.
BBC notes that the high altitude of the region resulted in marijuana plants naturally producing plants with higher THC levels.
Apart from these suggested uses, scientists suggest that marijuana leaves were used for burial ceremonies as a means to communicate with souls or the divinity. The Atlantic reports that burning these plants also served as a vessel to safely guide and move the deceased towards the afterlife. The news site also mentions that cannabis may have been used to alter the mind and talk with divine entities.
Given the high levels of THC found in these plants, marijuana may also be used for deodorizing corpses.
The study of this tomb and its connection with marijuana was published in the journal of Science Advances, notes the New York Times.
Tracing Important Cannabis-Related Facts Throughout History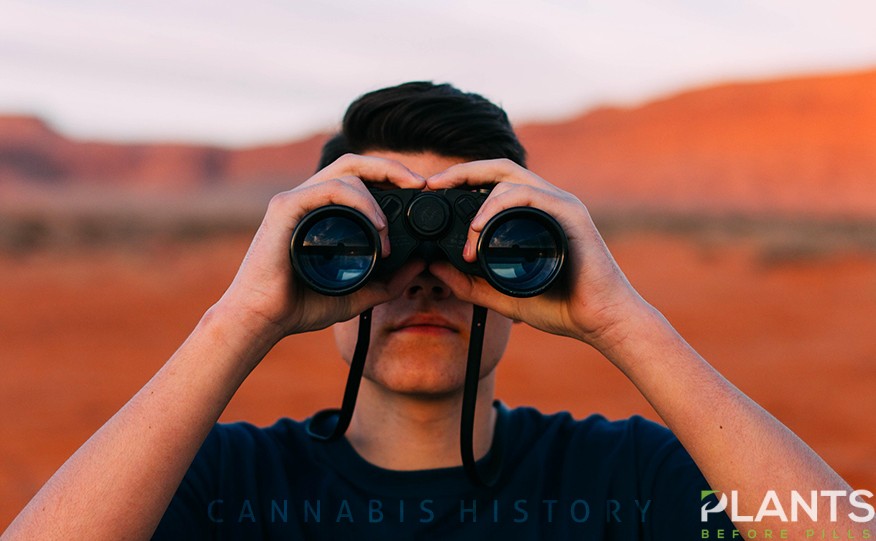 Cannabis has a long history, but how far does its story go back to? Considered as a worldwide crop which is the oldest plant in the history of humanity, it is interesting to learn about the key events in the long history of the plant. Read on to find out the most important events in its story:
Hemp in the Ancient Times
If you think that marijuana only emerged in modern times, then think again. The plant has existed for thousands of years now. There were records of it being used in Ancient European, Asian and African civilizations, making it a truly global herb. Check out how it was used in ancient times.
Applications of Cannabis:
Spirituality and Religion
Perhaps one of the most primary uses of marijuana during this age is for spirituality and religion. Ancient texts bear witness to the religious purpose of cannabis. The Vedas of ancient India goes as far back as 2,000 BC, mentioning cannabis as one of the five sacred plants. Shinto and Buddhist literature also mentions the herb as an aid for meditation.
Aside from aiding in spiritual rites, cannabis was also used to treat all kinds of medical conditions. The Chinese people have a legendary leader who prescribed cannabis tea for a variety of medical conditions. This includes rheumatism, poor memory and gout.
There were also records of medical use in India, Egypt and Japan, which is implemented to treat cough, anxiety, inflammation and constipation. It was also used as an anesthetic.
As spirituality and healing are closely related in ancient times, it is important to mention that some studies assert that Jesus used hemp oil as an anointing oil to cure the sick. Researchers say that the Scriptures refers to it as keneh-bosem (or kaneh-bosm) in Aramaic.
In ancient times, the plant was not only consumed but also used for practical and industrial purposes. Hemp is a highly fibrous herb, making it a good crop for textiles, papers, ropes and many other industrial products.
Who Smoked the First Blunt?
This question pops up on every smoker's mind. In fact, even non-smokers may be curious as to who discovered that this plant can be smoked and consumed. Cannabis legend and High Times editor-in-chief says that our ancestors from Bactria (now part of Afghanistan, Uzbekistan and Tajikistan) discovered the psychoactive properties of cannabis through burning the plant in caves and shelters. However, it is difficult to determine who exactly smoked the first blunt.
Earliest Evidence of Marijuana Use
Scientists believe that the crop came from Central Asia, which includes the modern-day countries that cover the ancient place that is Bactria. While Hager says that the herb came from what is now known as parts of Afghanistan, Uzbekistan and Tajikistan, other scientists say that it emerged from what is now called Siberia (the southern part) and Mongolia.
Researchers say that the use of cannabis can be traced back to 12,000 years ago, making it one of the oldest crops in the world. The oldest texts that mention the consumption of the cannabis dates as far back as 4,000 B.C. in China.
However, it is only recently when experts discovered direct evidence of humans consuming marijuana. A 2,500-year-old burial site in Western China was found to have traces of the plant with high contents of tetrahydrocannabinol (THC), the mind-altering compound in cannabis. Theories say that it was used for ritualistic burials or for its psychoactive effects.
The Medieval Age and Cannabis
Also called post-classical age, the medieval times was another eventful time for cannabis. With the various imperialistic endeavors during this age, the world saw marijuana's evolution in the medieval age.
Applications of Cannabis:
As a medieval forerunner of chemistry, alchemists experimented with what the plant has to offer. Alchemists (the medieval equivalent of modern-day scientists) used marijuana incense and other extracts from the plant for medicinal purposes. Some historians say that religious hospitals grew hemp for the same reason.
However, herbalist physicians warned people against the excessive use of the plant. These individuals believe that over consumption can lead to infertility and even serious medical conditions.
A lot of writers and thinkers of the time have consumed marijuana. Even the prolific William Shakespeare was believed to have taken this herb, which may have resulted in his creative writing.
Worldwide Cannabis
The plant arrived at Eastern Africa when Arab traders came to the region in 1,300 BCE. They brought cannabis to treat various illnesses such as malaria, asthma and dysentery. Meanwhile, the Spanish Conquest in 1,500 BCE brought the plant to the Americas. The colonists used their hemp crops for industrial purposes, making ropes and textiles using its fibers.
Wine and 'Hashish'
During medieval times, the wine was banned in the Middle East. This led the people to turn to hashish, allowing them to get intoxicated without breaking the law.
How the Modern World Perceives Cannabis
Now that we know how the herb was used in the ancient and medieval ages, we now come to our own time: the modern age. While you are familiar with how the public views marijuana today, there are several important events that can influence the future of the plant.
Applications of Cannabis:
With the debate going on regarding the usefulness of the plant, one of the first things you should know is that cannabis is used for:
Just like in the ancient and medieval ages, this herb is used today as an effective addition to medical treatments. However, it is essential to note that we now have a better understanding of the medicinal effects of the cannabis. We currently have deeper knowledge about the chemical compounds of hemp, especially cannabidiol (CBD), and its effects on the human body thanks to the endocannabinoid system.
With this, we know how and why the plant can reduce, alleviate, treat and prevent various medical conditions of the body. These include cancer, epilepsy, mental disorders, inflammation, pain and brain degeneration diseases, just to name a few.
In the medieval age, humans used marijuana for leisure. The same is still true today, especially with the legalization of the crop in many parts of the world. Many individuals use the plant for its medicinal properties, but many others enjoy their psychoactive effects thanks to THC.
Aside from recreational usage, the herb is also popular as a lifestyle aid. The group of writers and thinkers called Le Club Des Haschischins (or the Hashish Club) in mid-19th century consumed the plant. While the medieval age has shown how it is well-used as a creativity aid through various works, it is generally used as a lifestyle aid in modern times. Many people now recognize the plant's potential not only as medical, recreational and creative aid but also as a productivity aid and mood enhancer.
The popularity of CBD has enabled professionals, creatives and scholars the boost in energy, cognition and creativity they need to become more productive. In fact, it has the potential to greatly increase the quality of life of many working individuals.
The passing of Farm Bill 2018 in the United States signals the return of hemp as an industrial crop. This means that Americans will be able to enjoy hemp-derived products from oils, papers, textiles and many other industrial products.
Aside from this, there are speculations that marijuana can become an energy crop. Researchers are looking into its potential as a biodiesel source, especially as it produces a large amount. Compared to the current energy crop, soybeans, hemp can turn up to 4 times more oil per acre.
War on Drugs
One of the most important cannabis-related events in the globe is its inclusion in the war on drugs. There are drugs wars being waged across the world, aiming to eradicate the use of illicit substances including LSD, cocaine, fentanyl, and unfortunately, marijuana.
The U.S. is one of the countries that are waging these types of war. Since the enactment of the Marihuana Tax Act of 1937, the country has federally banned the herb. Other countries that are executing the initiative includes Mexico, Bangladesh, the Philippines, China, Brunei, Malaysia and Singapore among others.
Cannabis Legalization
Only 2 countries have nationally legalized the herb for any use: Uruguay and Canada. However, there are a lot more others with favorable medical marijuana laws, including Thailand, Chile and Croatia. In the U.S., 33 states legalized medical marijuana, eleven of which including Washington, D.C. have legalized recreational use. Meanwhile, many parts of the world are looking into legalizing the herb, getting us nearer to worldwide legalization.
Today, cannabis is one of the most widely consumed and beloved natural crops. When combined with the mounting research pertaining to the medical attributes of the plant, even legal recreational use can become possible. With its legalization in some parts and its impending legalization in others, many places across the globe will once again be able to serve its people with the goodness that is marijuana and all its benefits.
5 Successful People Who Have Smoked Marijuana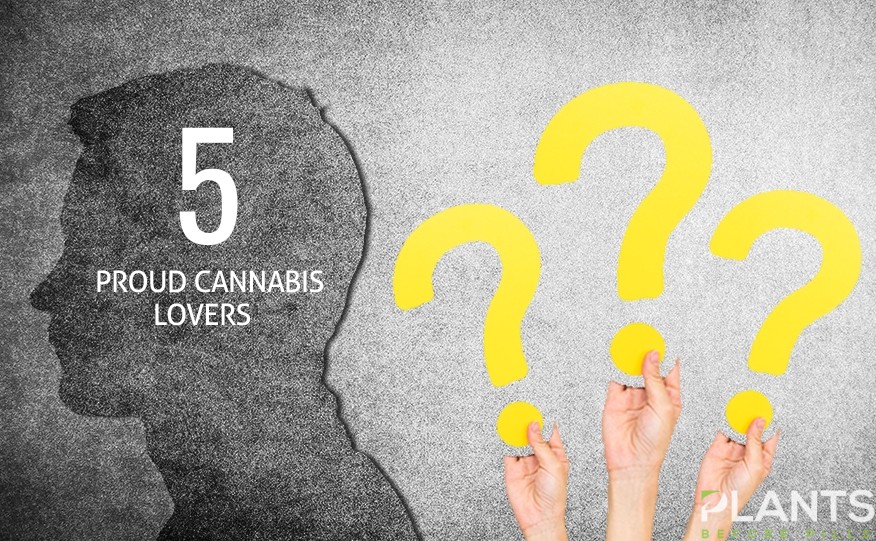 For centuries, hundreds of stereotypes have already been associated with people using marijuana. From the classic lazy stoner, the unemployed gangster, the tie-dye loving hippie, to many more, the images of the green plant enthusiasts have long been distorted with tinctures of madness and evil.
However, despite these reoccurring stereotypes, many have still managed to break the stigma and debunk these lopsided perceptions into dust. From politicians, artists, to business tycoons, many of the most renowned icons in history have admitted having used marijuana at some point in their lives.
Want to know who these exceptional personalities are?
The following are the top 5 most successful people in history who are loud and proud cannabis lovers.
Check them out:
Barack Obama
What better way to break the stigma of the "lazy, unemployed pothead" other than becoming the President of the most powerful country in the world? Although many U.S. Presidents, such as Bill Clinton, George Bush, and many more, have been described to be Cannabis users, it was the 44th U.S. President, Barack Obama, who had openly admitted he used to be a cannabis smoker. In 2008, when running for president, Obama wrote about his drug use, saying "When I was a kid, I inhaled, frequently."
William Shakespeare
Of course, who would forget about the "dumb stoner" stereotype? For years, many movies and cannabis-inspired novels have been published setting cannabis users as the ultimate fools. However, would you believe it that the greatest playwright who has ever lived was a cannabis enthusiast? William Shakespeare, the literary giant, is said to have been a proud marijuana user. In fact, researchers have found clay pipes with fragments of cannabis in the garden of Shakespeare's home in Stratford-upon-Avon, which, according to the experts, were dated back to the early 17th century, a timeline that is contemporary to Shakespeare himself.
Michael Bloomberg
American businessman and politician, Michael Bloomberg, is also a contender in our list. From leading the world's leading financial and software company to becoming the 108th mayor of New York City, Bloomberg has proved that there is much more to expect from a cannabis user. When asked whether he has tried one before, the business tycoon is quick to reply, "You bet I did. And I enjoyed it!"
Bill Gates
Considered to be one of the most successful people in the world, co-founder of Microsoft and an indisputable genius, Bill Gates also comes as part of our list. In fact, in one biographical account, it has been confirmed that Gates has in fact used marijuana in college, further explaining his open support for the legalization of cannabis in his home state of Washington.
Steve Jobs
Yes, you've read that right. The former CEO of Apple and the great man behind the existence of your iPod, iPad, and iPhone is a cannabis user. In an interview conducted by the Department of Defense, Steve Jobs was reported to be a regular marijuana user back in the '70s. "The best way I would describe the effect of the marijuana and the hashish is that it would make me relaxed and creative," the iconic American entrepreneur and inventor even stated.
It's time to leave all the lopsided perceptions associated with marijuana consumers behind.  As the battle for the legalization of the said plant continues to take place and different cannabis-based products conquer the marketplace, many believe it is 'high' time to see marijuana in a different light.
As cannabis gradually rise to take the world by storm, mindsets are being transformed one by one.
Time is up for these stereotypes.