The Best Stoner Novels to Kickstart Your Reading Journey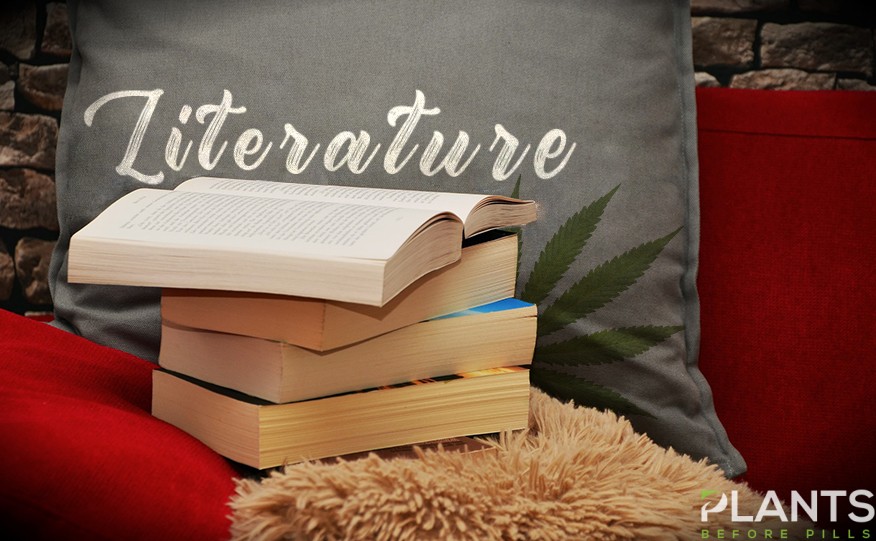 Literature has always been a gateway to exploring new worlds and even more novel perspectives. In many ways, smoking weed also provides the same experience, especially the chance to gain fresh insights and explore new boundaries. Whether it is smoking a joint, using pure cannabidiol, taking CBD oils and edibles, or simply using the best CBD for vaping, these hemp products are certainly known for taking individuals to new heights.
While there are tons of stoner films which feature prominent use of weed and alcohol, novels which feature the use of weed are hard to come by. Perhaps the state of the society – as well as its stand on marijuana and its medical and recreational use – contributed to the way these characters and worlds were formed. If you want to know the best stoner novels that invite you to take part in their world, read the list down below.
The Brief Wondrous Life of Oscar Wao

by Junot Diaz
Considered a literary masterpiece, Junot Diaz's The Brief Wondrous Life of Oscar Wao paints a tragic, and perhaps nostalgic bond, between Yunior and Oscar. Here, the characters are privy to what happens to each other's lives, often becoming a reluctant confidant to each other.
Yunior, proud of his Dominican roots pays homage to his traditions, where machismo is expected on every men and they had the privilege to smoke weed all they want. A novel which revolves around misfits, family, and everything else in between, this book by a Pulitzer winning author will definitely have your sobbing at the end.
The Savage Detectives

by Roberto Bolaño
If you are looking to spice up your reading list, going on a Latin American route is the best way to go. In Roberto Bolaño's The Savage Detectives, Ulises Lima and Arturo Belano search for a poet that takes them on a ride of their lives, leading them back where they started. As they go through their journey, both characters bank on the use of marijuana in order to fund their travels from one place to another. Much like the effect of weed, the book is a trippy take that takes readers on one hell of a ride.
The Perks of Being a Wallflower

by Stephen Chbosky
There is nothing like teenagers experimenting with marijuana as they come to age. Stephen Chbosky's novel explores the ways young adults find ways to cope with life and the turmoils that are associated with their growing pains. Charlie, alongside many of his friends, tries smoking weed to help them find solutions and a temporary escape from their reality. Reading this book will take you back right into your adolescent life, urging you to confront your demons at such a trying phase. Reading this book will take you back into memory lane, so make sure to take your CBD oil vape pen starter kit with you as you read along. This will make you feel right at home.
Invisible Man

by Ralph Ellison
The Invisible Man by Ralph Ellison perfectly captures the soothing quiet that comes with taking cannabis. Here, the Invisible Man himself takes doses of cannabis to help him get into the zone, allowing him to hear even the lowest frequencies in the music of Louis Armstrong. As he listens to music, the protagonist continues to wax philosophical about his life and his need to remain unseen by society. If you are itching to take a piece out of this novel, why not take some CBD hemp oil instead of ganja? Who knows, you might even reach new conclusions about your life, much like the character in the novel.
Take these books out for a spin and immerse yourself in literary wonder. These stoner novels will surely make you want to take in the worlds of the characters, even urging you to try a joint or edibles as you read along.
California Weed Delivery: Best Companies Roundup
With tons of new delivery services popping up, it can be hard knowing which is the best one. Read to learn about the top California weed delivery services in this roundup.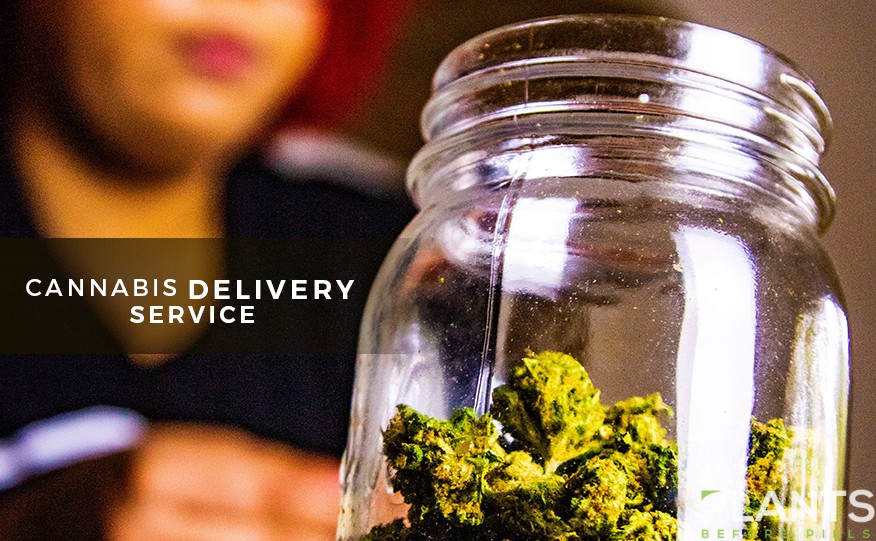 California weed delivery services have made life as a stoner a whole lot better in the Golden State. Customers can stay home and enjoy relaxing on the couch rather than making the trek to the dispensary and often pay lower prices on the same great products found in-store. Buying weed online is as easy as ordering lunch, just so long as you choose the right company. In this guide, we're covering the best weed delivery companies serving customers in California to help you pick the perfect option for your needs.
The Surge of Weed Delivery
Legalized in 2019, weed delivery is available throughout California for customers over 21 and medical patients over 18. Since being legalized, hundreds of delivery companies have cropped up throughout the state, but not all are equally reliable. Many of the delivery services now offering cannabis delivery are excellent and provide legitimate products from your favorite brands. However, some delivery services are operating illegally, so you must know the difference.
Don't just place an order with the first delivery service that you see – you'll need to do a little research to ensure that the company is legit. Licensed, reliable cannabis delivery services offer quality products from brands you know, affordable pricing, and fast delivery. Black market delivery services often sell off-brand or bootleg products, don't offer secure payment, and are far less reliable. In some cases, you may even find yourself paying more for low-quality fake items.
Top 4 Weed Delivery Services in California
Want to be sure you are getting the best products and services at the most affordable price? Try one of these four high-quality weed delivery services and discover hundreds of products available with the touch of a button:
Budee
Cannabis can be expensive, which is why we recommend taking advantage of deals whenever you can! Budee makes saving money on weed super easy by offering everyday low prices on hundreds of premium cannabis products plus deals and limited-time sales to help you save even more. Pay close attention while you browse – Budee is always updating their options and launching new deals on popular brands and products.
Details:
Delivery minimum: No minimum
Delivery fee: FREE
Wait time: 60-minute express; schedule next-day delivery
Ganjarunner
Some cities and townships in California are home to dozens of dispensaries, but not all areas have been welcoming to cannabis businesses. In many communities, access to cannabis is still limited, and what is available may be overpriced. Using a cannabis delivery service is an easy way to increase your options and give you the same convenient buying experience as someone in a more accessible area. Ganjarunner is a fantastic weed delivery company offering widespread coverage, serving customers throughout the state of California.
Details:
Delivery minimum: No minimum
Delivery fee: FREE
Wait time: 60-minute express; schedule next-day delivery
Greenrush
Because cannabis delivery companies don't have to worry about stocking, organizing, and running a storefront, many are able to have more extensive selections of products. Greenrush is one such company offering an incredible variety of items from dozens of brands, so there's something for everyone of every preference. Featuring more than 300 products available in as little as an hour, Greenrush gives you so many options you'll never want to go back to the dispensary.
Details:
Delivery minimum: $40
Delivery fee: FREE
Wait time: ~90-minutes
Mountain Remedy
If you crave a personalized touch or like to ask advice from your budtenders when shopping for cannabis, you'll love Mountain Remedy. Offering a great selection of premium products from trusted brands, Mountain Remedy stands out for its dedication to its customers and their experience. Mountain Remedy allows customers to chat live with menu experts at any time to learn more about product selections and to get personalized recommendations.
Details:
Delivery minimum: $50
Delivery fee: FREE
Wait time: ~90-minutes
Final Thoughts
Weed delivery is making it super convenient to shop for cannabis in California, whether you are looking for a specific product, don't have a nearby dispensary, or want to take advantage of amazing deals. Unfortunately, some black-market services are operating illegitimately, so it's crucial to be able to spot fakes. By sticking to well-known and reputable delivery services like those we've shared here, you can relax, knowing everything you buy will be high-quality and priced affordably.
PH Search Avatar image CBD Recipe: Sparkling Rose Elixir Mocktail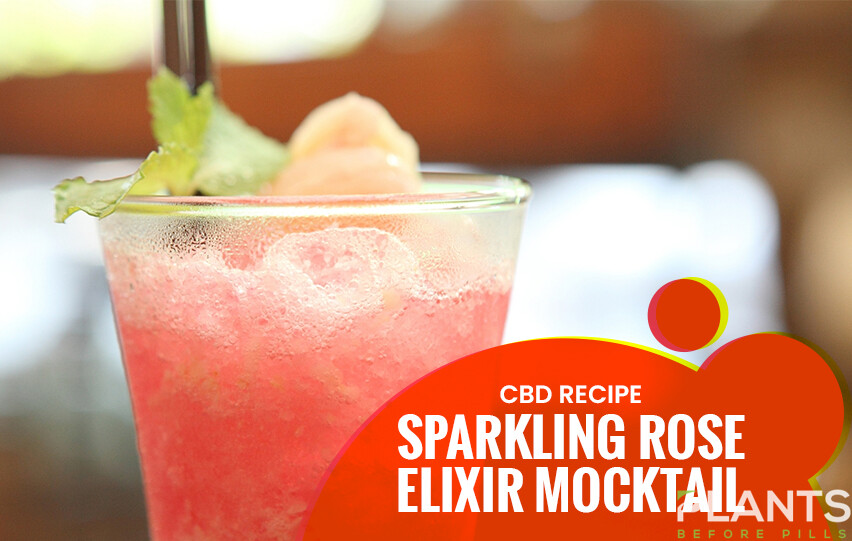 This nice, refreshing mocktail is the perfect drink after a long and stressful day. Being infused with CBD, it'll certainly help in soothing your frayed nerves, Watch this video to find out how to make this healthy and fun drink!
Cooking with CBD Oil: 3 Recipes You Can Make on 4/20 & Every Day
Want to explore ways on how to better enjoy the health benefits of CBD oil? You can work it into some easy-to-make healthy dishes. Watch this video to know how.