The Best Ways to Celebrate Easter with Cannabis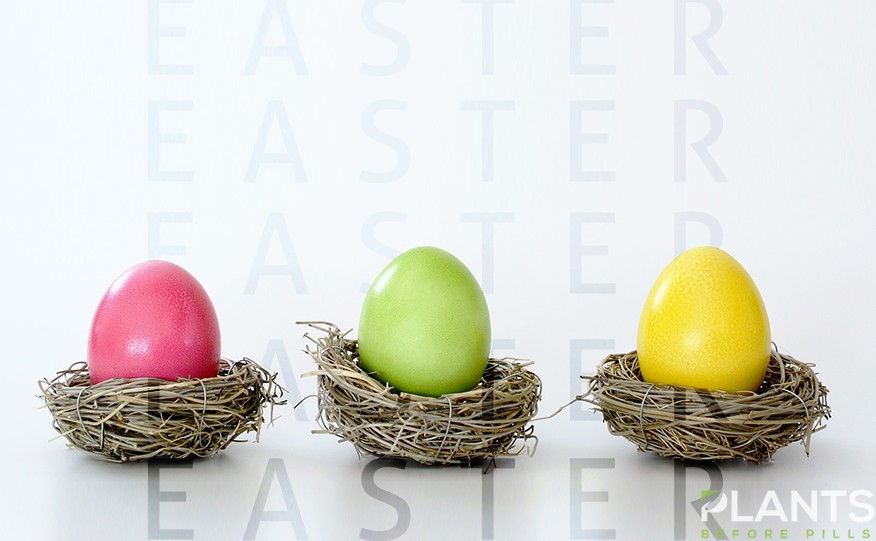 March is ending real fast and pretty soon, we will be switching our calendars to April. For many, this signals the coming of Lenten Season, a religious holiday that many people observe. In these few weeks commemorating the life, death and resurrection of Jesus, you might be thinking of ways you can slip a bit of weed into your daily living.
If you think you cannot consume this plant during this time, we say that you most certainly can, especially during Easter! Not sure how this figure into your Easter plans? Read on to find out.
Easter Celebrations for Weed Enthusiasts
So, you are looking for a unique and fun way to celebrate Easter and you are thinking of using cannabis to achieve this. Without further ado, take a look at these tips for incorporating weed in your celebrations.
Grab Some CBD Oil Edibles
One of the most notable events in any Easter celebration is egg hunting activities and sharing baskets of treats. These eggs are often not actual eggs, but egg-shaped chocolate. In fact, chocolate is so popular during this holiday that you can even get chocolate bunnies. Instead of getting traditional chocolates, why not get cannabidiol-infused ones?
You will not have a hard time finding these products especially as these are big on the market. Whole Foods is even planning to sell weed products in its stores, making it more accessible to many people. Combined with the fact that cannabinoids bind well with dairy, these will be a great option for including pot into your Easter plans.
Aside from chocolates, why not create an Easter basket that contains other treats, as well? You will be glad to hear that you can now get CBD-infused gummies and jelly beans. These are a fun and tasty way to celebrate the season, while also taking advantage of what this cannabinoid has to offer. CBD jelly beans are even available in sugar-free and sour flavors, making the mix more fun and exciting!
Make it Fun with THC
If you are celebrating the event with CBD, why not complete the cast and throw in some tetrahydrocannabinol, as well? There are a lot of THC products you can score, including a well-rolled joint of your favorite strain. This is a good way to add some fun, while keeping with the cannabis theme.
Should you find blazing up a bit cumbersome during the height of the day, why not save that for later and consume some edibles with THC content? With the abundance of products in the market, you are sure to find gummies or candies with different levels of CBD and THC content.
Host an Easter Dinner with a Unique Twist
Say, you are celebrating the day with kids and you spent the day exchanging baskets of non-cannabis egg chocolates and exchanging baskets of treats without any weed in it. You might want to cap off the day with an all-adult dinner featuring the well-loved plant. There are lots of recipes you can follow while transforming them into pot recipes. Want to cook pasta? Why not make the sauce using hemp oil. In fact, this oil can be used as an alternative to whatever traditional oil you are using.
For your drinks, you can definitely service some drinkables to pair with your dish of choice. If you are into beers, you should be aware that you can now purchase cannabis beers! Aside from this, you can also get weed-infused wines and sparkling water. If you prefer coffee and tea, you can opt for pre-packed cannabis coffee and teabags, or you can simply place a few drops of your CBD oil into your steaming mug.
After consuming your dishes and drinks, why not end the meal with a nice dessert to treat your sweet tooth? These buds are known for being mixed into cookies, brownies and cakes, making it easier for you to get your hands on pot desserts!
Why Celebrate with Weed?
You might be wondering why we are recommending that you observe the occasion with this herb. Here are 3 more than enough reasons to do so:
It is a Day After 420
Easter Sunday falls on April 21. And what comes before April 21? April 20, the International Weed Day, of course! Although not as close as 2014's Easter Sunday when the occasion actually occurred on 420, this year's celebrations is as close as it gets. This is why cannabis enthusiasts all over the world might want to include weed in their Easter plans. Not only is it a way to celebrate the religious holiday, but also the wonderful plant that it bestowed to us by nature. After all, even if it is already 421 where you are, it surely is 420 somewhere in the world.
It is a Way to Meditate
The Lenten Season is a spiritual holiday for many. Prayers, as a form of meditation, are practised by devotees to express their unity with the occasion and the doctrines behind it. Seeing as you are celebrating this day with a plant that, sadly, many still finds inappropriate, your practice might be a little bit unorthodox.
If you are looking for different ways to meditate, then using this herb just might be what you need. After all, marijuana is used by other ancient religions throughout history. In Vedic texts of the Hinduists, cannabis is considered a sacred plant, along with four others. It is even a valuable ingredient in bhang, a substance people consume to purge sins and to connect with Shiva.
Aside from Hinduism, this plant is used by other beliefs such as Buddhism, Shintoism, Rastafarians and some African cultures.
With these cultural and historical evidence of cannabis use for meditation, you might be looking for ways to use this beloved plant for your own Easter meditation. Doing this is extremely simple, especially with its calming, relaxing and focus-inducing effects. So, before you start your meditation, consume a bit of pot, then focus on your breathing or perhaps whisper a sort of prayer to help you concentrate on what the occasion is all about.
Some Historians Suggest Jesus Used Cannabis Oil
If you think only beliefs such as Hinduism uses marijuana as a sacred plant, you might be wrong. Some historians have been looking into the oil Jesus used to anoint believers and in some, instance, to perform miracles. According to experts, the oil is derived from a plant called kaneh-bosm in Aramaic, which is highly medicinal and is a major ingredient in the anointing oil. In fact, it has nine pounds of this plant and some historians think that kaneh-bosm is actually cannabis. As people observe the Lenten season to remember the sacrifices Jesus made, then it may be appropriate to use cannabis as a way to celebrate these.
Some Things to Keep in Mind
While you are free to commemorate the day in your own unique way, you also need to remember that this is a religious holiday and there may be some things you might be neglecting to do. Here are some things you need to keep in mind:
No Need to Give Up Weed for Lent
Traditionally, people make their own sacrifices during the Lenten Season, aptly called the Lenten Sacrifices. These come in the form of giving up luxuries during Lent and abstaining from meat every Friday of the season, as well as on Ash Wednesday and Good Friday. Because of this, you might think that giving up marijuana for Lent is the way to go. However, keep in mind that you do not have to if you are using it for medical purposes.
Make Sure to Inform Your Guests
Before you serve your guests cannabis-infused products, the polite thing to do is to inform them what is in the food or drink they are about to consume. Remember, not everybody has been accustomed to using this herb on a regular basis. Some might have low tolerance on cannabinoids, and they might unknowingly consume more than they can handle if they do not know. Moreover, some people may be against the mainstream use of pot.
Don't Forget to Remember the Occasion
Whether you are a devout believer, or you celebrate the occasion due to family traditions, make sure that you keep in mind what the holiday is for. This helps put things in perspective. By remembering what the day is all about, you can give respects to the spirituality of others, whilst still allowing you to observe the event in the way that works best for you.
The Lenten Season is a time for the faithful to be grateful for what the Savior has done. Whether you are a believer or a casual participant, celebrating this holiday is a way of showing respect, but there is no need to hold off your enthusiasm for cannabis. With this guideline for celebrating Lent with this herb, you can surely enjoy what it has to offer whilst still showing respect to other people's spirituality.
4 Ways You Can Safely Celebrate 420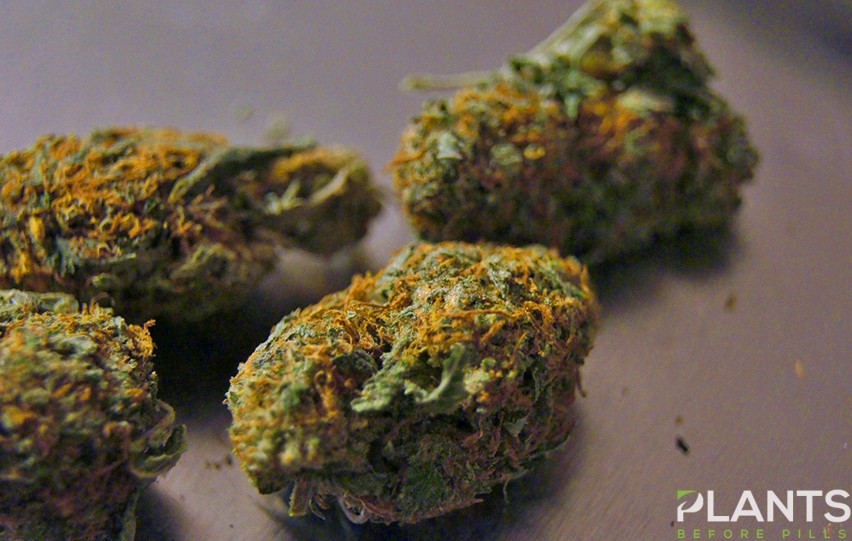 Now that the world is currently experiencing a pandemic, it might be difficult to see the silver lining of things. You may not even be aware that 420 happens in less than a month. Though numerous cannabis events and gatherings have been canceled left and right, that doesn't necessarily mean that you should forego celebrating this momentous time in history. After all, you can still safely uphold the sanctity and excitement that comes with this annual occasion – all from the comforts of your own home.
For those who still wish to celebrate 420, here's how you can enjoy the holiday without adding to the global spread of the novel coronavirus COVID-19 today. Check these out.
Acknowledge the Relevance of the Day and Cannabis Products
In the past, the use of marijuana has been highly regarded as taboo, even restricted by most countries and governments around the world. Because of this, the cannabis culture and movement that we know today owes its popularity and perseverance to the underground movement pioneered by enthusiasts and activities many years ago.
It dates back to the fascination of a group of high school kids from San Rafael High School in 1971. Using 420 as a code word for 4:20 p.m. to meet and partake marijuana, the group has since evolved to using the term for finding and doing more interesting – and let's face it, risque – things while under the influence of the drug.
Today, this date is dubbed as a national holiday that brings like-minded individuals from around the world to come together and to celebrate the importance of cannabis in their lives today.
Practice Social Distancing
With the widespread outbreak of COVID-19, many cities, states, and countries have implemented social distancing. Now, with this as a way of life, you might think that being with friends and fellow like-minded enthusiasts are impossible. If you're lucky enough to hold a small gathering with friends after the home quarantine period or even hang out via Zoom or other virtual sites, remember those who can't.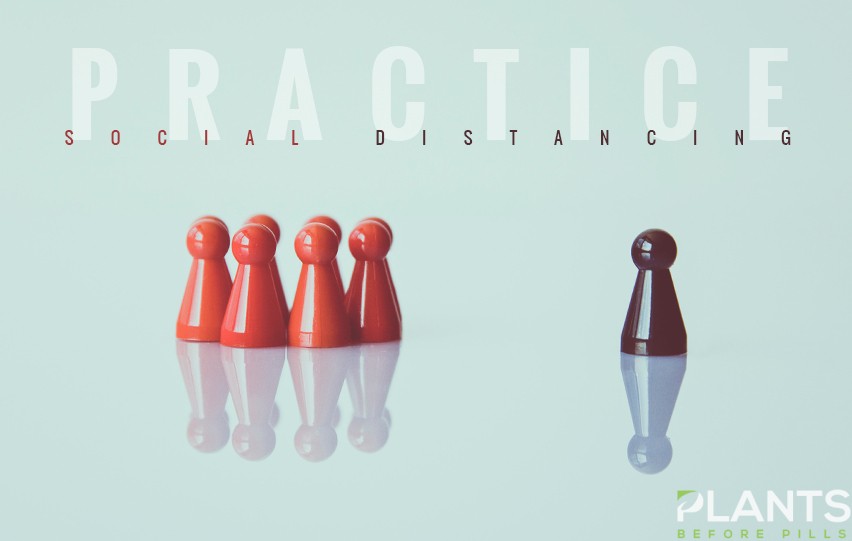 In a time when a pandemic has led people to shut their doors, take the time to think about the people who have yet to enjoy the liberties you have today. Until then, keep raising awareness about the advantages of using cannabis and the CBD oil benefits it can impart to users. At the same time, if you're spending time with good friends, don't forget to practice social distancing, especially when the world has yet to invent a vaccine that addresses coronavirus.
Stick to Your Own Cannabis Products and Devices
While cannabis culture normally calls for sharing cannabis products and tools, now may not necessarily be the best time to do so. Steering clear of sharing instruments can certainly prevent you from the further transmission of the disease. While you should and you may bring CBD oil edibles and other goodies for everyone to partake in, you might have to refrain from passing instruments and your CBD oil vape pen to keep yourself and the people around you safe from harm.
Stay Hydrated and Full with CBD Oil Edibles
Whether you're having a virtual gathering or meeting in person, the last thing you should miss out on is the abundance of CBD oil edibles and cannabis products. You can bake yourself some treats or even share with your guests, while of course being mindful of social distancing practices. You can even order some items from your nearby dispensary, after all, the industry is very much in thriving as cannabis is regarded as part of 'essential businesses.' Just don't go overboard and make sure pace yourself to avoid getting sick.
If you're one to celebrate this unofficial national holiday, take note of these tips to safely enjoy 420. These allow you to bring a sense of sunshine in these dark and trying times.
Home-based Solutions: 2 Ways to Create CBD Oil at Home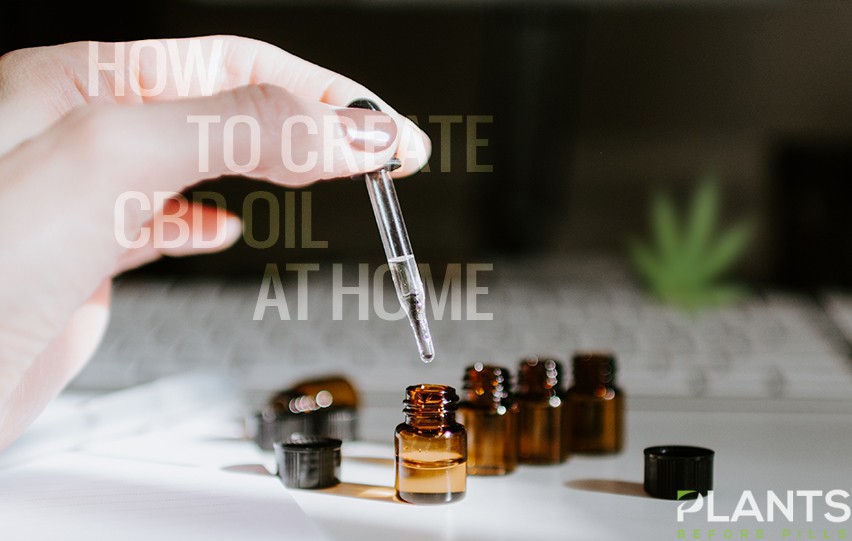 Sure, staying at home could be a bore for some, especially with all the fun possibilities the great outdoor promises. However, with the ongoing health crisis, you might find yourself with no other option but to stay within the comfort of your home and temporarily ditch the outside world.
Fortunately, with CBD, you may now find new ways to enjoy your time at home and skip the stress that comes with this pandemic. Promising a soothing effect that puts the body at ease, CBD is sure to make your stay a lot more rewarding.
To let you get the most out of this compound and enjoy your stay at home, we have prepared a brief guide that will let you create your own CBD oil right at the comfort of your home.
Interested to know how? Read on to learn more.
Can You Extract CBD at Home?
Believe it or not, creating your own CBD oil at home is not rocket science and can be learned easily. Sure, while you might have to experiment first to get a fuller grasp of the most effective techniques, extracting CBD at home requires very little effort and supplies.
Generally, the process can be done in two methods, namely the oil method and the alcohol method.
Here, we will discuss everything you need to know about each of them.
Oil Method
Considered to be one of the safest ways of extracting CBD, the oil method involves the use of oil, such as coconut and olive oil, as solvents to extract CBD from hemp plant material. Under the said method, you will need to prepare a high-quality cannabis plant, along with your selected carrier oil, an oven, a double boiler, a mason jar, a towel or cheesecloth, a herb grinder or knife, and a baking tray.
To start the process, you will need to put the raw cannabis into the decarboxylation process. To do so, you will need to condense the hemp flowers to a fine consistency using a herb grinder or a knife. Once you've reached your desired texture, put the ground flowers into the baking tray and heat it at approximately 110 °C or 220°F for 90 minutes.
Once the material achieved a light brown complexion, you may now proceed by mixing the ground-up cannabis with the carrier oil of your choice in the mason jar. After thorough mixing, saturate the cannabis with the oil. Once done, you can now start the boiling process by placing the mixture in the top section of the double boiler. Fill the bottom section with some water and leave the mixture to wait for 3 hours. Once done, you may now take the oil-cannabis mixture and put it in a container. Place the towel or cheesecloth over the opening and pour the mixture into another bowl. Extract as much oil as possible and seal the container to cool in a dry place.
Alcohol Method
If you're out of coconut or olive oil, you may still create your CBD oil at home using the other method, called the alcohol method. Similar to the previous technique discussed, this process requires very little effort and only a few tools.
To start, you will need to prepare a high-quality cannabis plant, food-safe grain alcohol, a bowl, a wooden spoon, a grinder, a piece of cheesecloth or a sieve, and a double boiler.
Similar to the oil method, the first step is to put raw cannabis into the decarboxylation process. Once it's done, you may now put the grinded materials into the bowl along with your chosen alcohol. Pour in enough alcohol to submerge the plant and stir for about 5 to 6 minutes.
Next, you will now need to separate the CBD-infused alcohol from the plant matter. To do so, put the cheesecloth or the sieve on the opening of the bowl and filter out the solvent. Be sure to repeatedly squeeze the mixture from the cloth to extract as much alcohol as possible.
From there, pour the extracted oil into a double boiler and heat it for about 30 minutes on a low flame. This will help make the alcohol evaporate from the solution. Once done, transfer the liquid into a jar and leave it in a cool, dry place.
Conclusion
Ready to make your very own CBD oil at home? Embrace the comfort and convenience of staying at your own place and enjoy the promises of cannabidiol today.
Which among the two methods would you like to follow?
What To Look For When Buying High-Quality CBD Products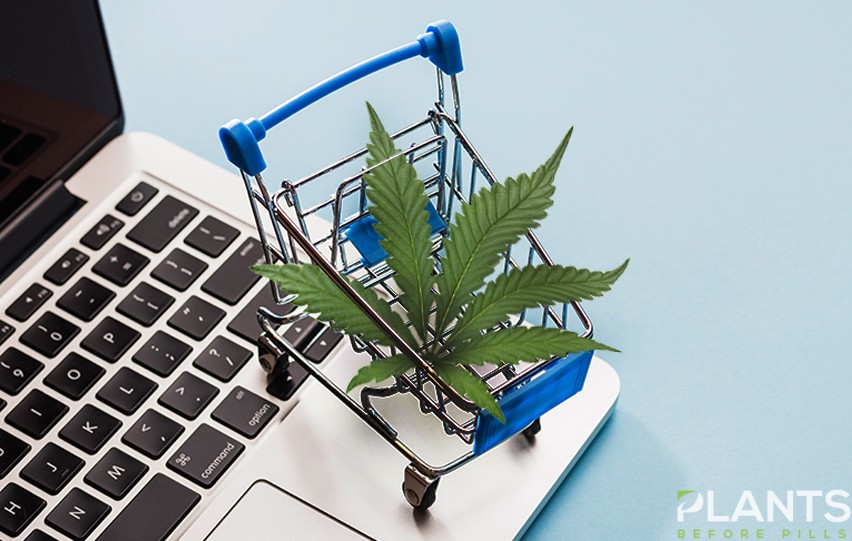 Cannabis has been around for a long time. It was used by various ancient cultures for a wide range of reasons, from religious and traditional practices to medical and recreational matters. However, the plant became stigmatized along the way, making it difficult to access the plant legally in the past decades. That is why some find it challenging to find high-quality CBD products.
Good thing a number of countries around the world are taking the initiative to legalize the plant and its cannabinoids. This includes Canada and Uruguay, as well as some parts of the United States, just to name a few. Aside from making it accessible to consumers, some research shows that legalization has a good social and cultural impact, among others.
In Europe, Luxembourg is the first and the only country as yet to legalize cannabis for production and consumption. This includes both medical and recreational marijuana. Nevertheless, you can purchase cannabidiol (CBD) products in the majority of the European countries.
When purchasing CBD products, you want to make sure that you purchase high-quality items to ensure its safety and effectiveness. Here's what you need to know when looking for high-quality products:
What exactly is Cannabidiol?
Before we proceed with the things you should look for when buying top-notch cannabidiol-infused items, you might be wondering why this cannabinoid is getting the global attention it receives. To know more about this, you need to have an understanding of its nature and what it has to offer.
First off, remember that cannabidiol is a chemical compound found in the cannabis plant. These compounds are called cannabinoids. Now, there are two most prominent cannabinoids are tetrahydrocannabinol (THC) and CBD. THC gives the plant its psychoactive properties. However, it is also known to aid medical treatments for various chronic and debilitating conditions and symptoms.
On the other hand, CBD is the main compound that gives cannabis its medicinal attributes. It is used as a medical treatment aid for a wide variety of conditions such as autoimmune diseases, neurological conditions, metabolic syndrome, neuropsychiatric illnesses, gut disorders, cardiovascular dysfunction and skin diseases.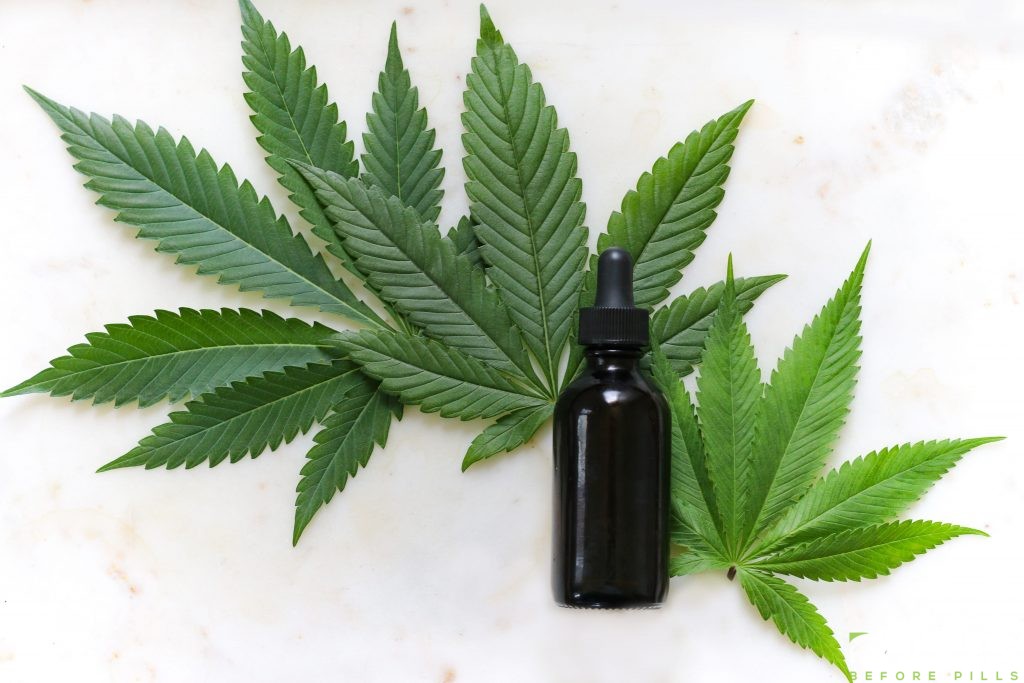 Why choose CBD?
While there are medications and other treatments that can tend to the conditions CBD can help address, many people are choosing to add the compound into their treatments because of a few important things. Here are some of the most compelling ones.
Naturally Occurring – Cannabis, the plant in which CBD is extracted from, naturally occurs in nature. Many civilizations throughout history had used the plant itself to treat different medical conditions.
Backed-Up By Research – With the historical records of medicinal uses of marijuana, researchers have been looking into the potentials of its cannabinoids. The therapeutic properties of CBD were discovered thanks to the research of these scientists.
Legitimized by Law – In light of the scientific studies that showed the attributes of the plant and its cannabinoids, some countries have decided to legalize its medical use. While recreational uses are not legal in some places, the use of CBD is allowed.
Essential Things to Consider When Buying High-Quality CBD Products
Now that you know what exactly makes cannabidiol products desirable options for many, you might be getting ready to purchase some of these items. However, you need to make sure that you get only the finest products that guarantee your safety and convenience. Look for these important things when purchasing:
Keep in mind that there are laws that companies should comply with when producing and packaging their CBD-infused items. In general, all countries in the European Union only allows products that have no more than 0.2% THC. However, there are nations that allow THC over 0.2%.
You need to see to it that the product does not exceed the legal THC content, depending on the country you are in. As mentioned, most European countries only allow 0.2% of THC. The exception to this is Switzerland (which allows 1% THC), Austria, Czech Republic and Luxembourg (which allows 0.3%), The Netherlands (which only allows 0.05% THC) and Norway and Sweden (which allow 0%).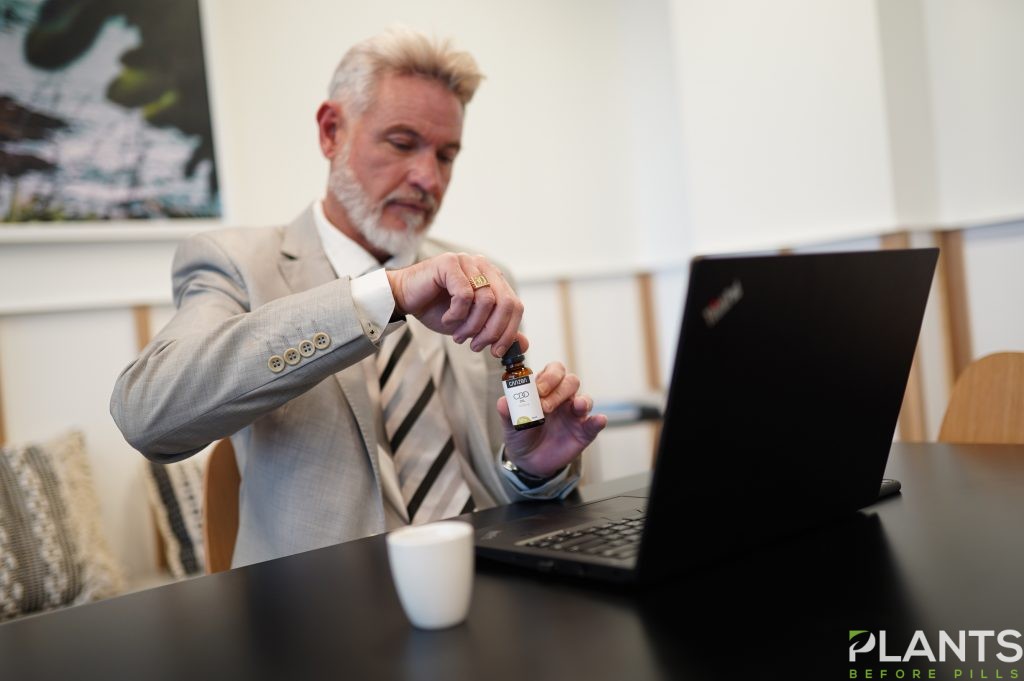 There are also countries that do not allow any CBD products including Belgium, Slovakia and possibly Russia. Ireland only allows CBD oil extracted through cold pressing. There are also nations that heavily regulate CBD, while there are others that do not have stipulations regarding the cannabinoid.
Given the laws pertaining to cannabinoid content, you need to know what type of CBD products you are purchasing. There are two kinds namely full-spectrum and isolate. When talking about full-spectrum CBD items, you are looking at those that contain other compounds present in the plant including other cannabinoids, terpenes, and oils.
As the name implies, isolates are those that are free from any other cannabinoids including THC and terpenes. This is perfect for consumers who only want to take advantage of CBD only.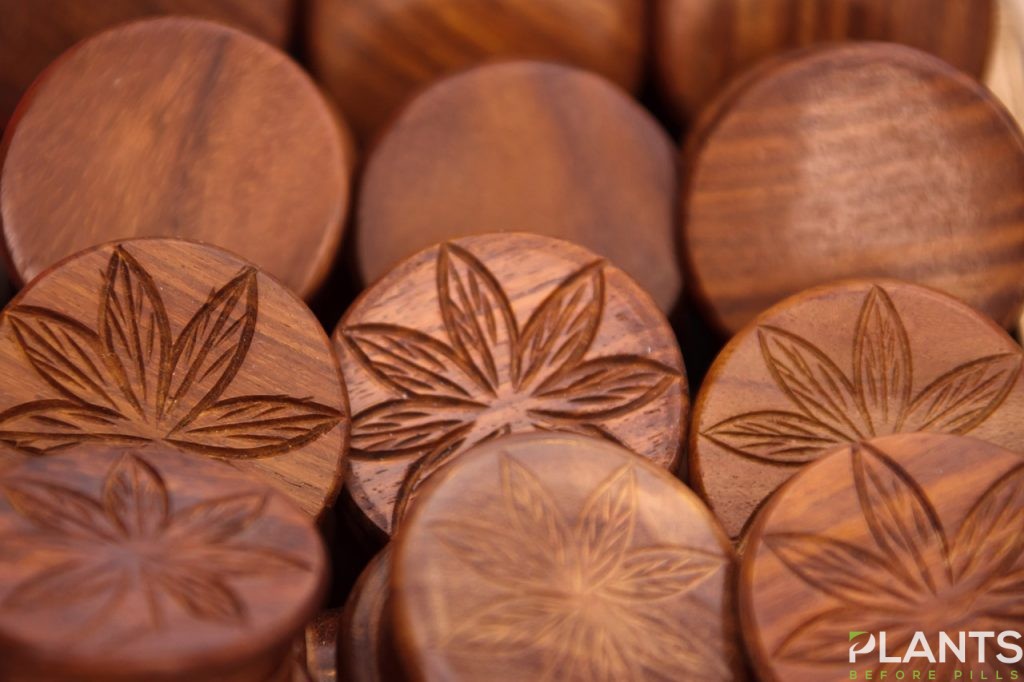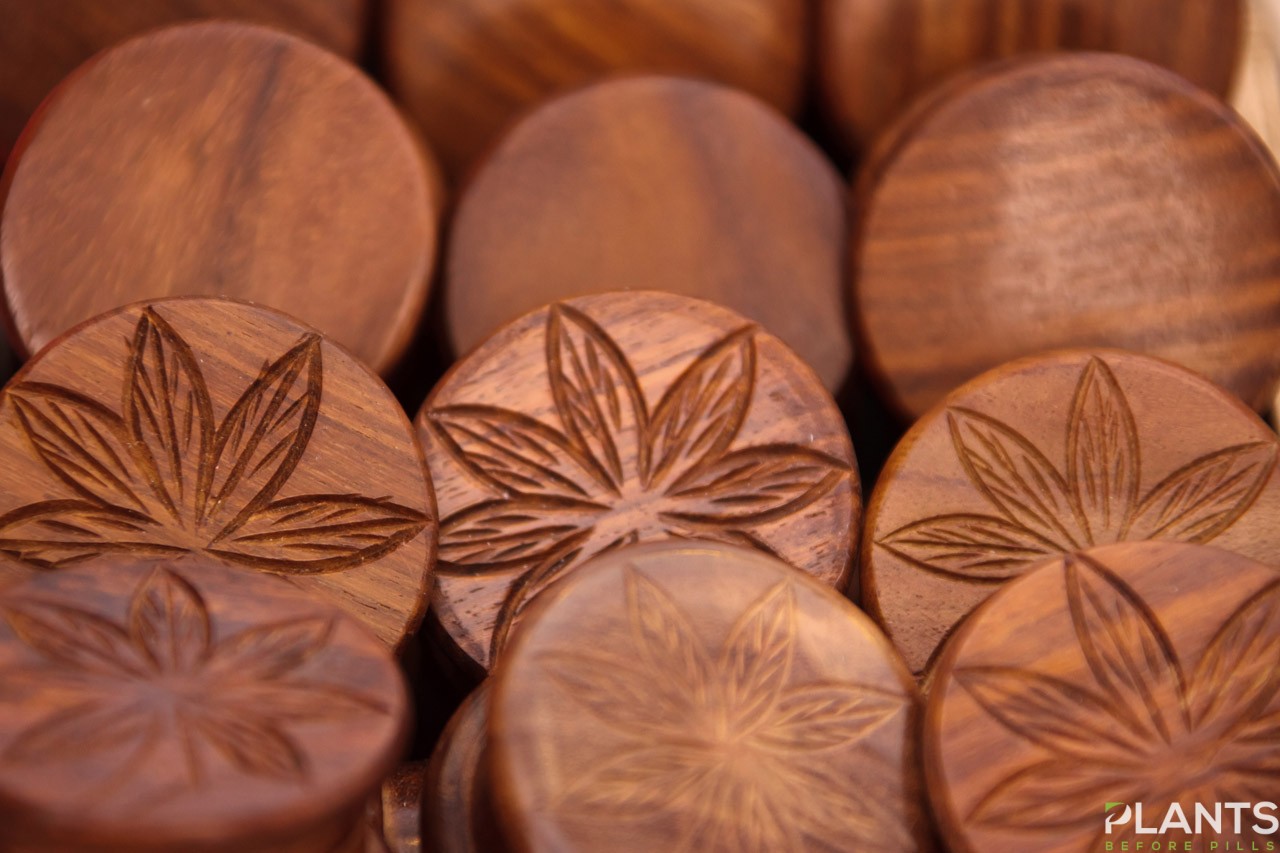 Your experience can be affected by the method of application you choose. For example, if you are treating aches and pains, topical applications can be a more effective and efficient way. Keep in mind that the European Union Novel Foods Regulation states that CBD oil should not be consumed orally. However, you can also get your hands on e-liquids which you can use for your vape pens.
How to Choose the Right Dispensary
Choosing the right product is not enough. You also want to make sure that you source your items from the right dispensaries. With the cannabis boom in various parts of the world, a whole lot of producers and distributors have popped up. Here's how you can know if you can trust the store to sell high-quality items:
First, you want to make sure that the dispensary carries that kind of product you want to purchase. Because of this, the store must have a catalog that caters to your needs and wants. If you want oils, then it must-have oils. The same applies to creams, balms, lotions, e-liquids and even pet treats. However, remember that just because a dispensary has a wide variety of offerings does not automatically mean that it has top-notch items.
One of the best ways to know if you can trust the store to deliver first-class items is to see how meticulous their production process is. This means that they take quality assurance seriously and are taking the necessary steps to ensure that their offerings reach customers in its finest state.
Producers that have such thorough procedures are bound to inform their customers about the fact. So, make it a point to check their website. Look for assessment procedures such as third-party testing and other laboratory evaluations. This is a way for them to ensure that the product contains the right amount with the help of objective parties to guarantee impartial results. You can also check if the company is listed on a reliable cannabis directory online. See the feedback and reviews of their previous customers.
A reputable and consumer-friendly dispensary knows that every individual has their own preferences and even dietary restrictions. Because of this, they see to it that their products are properly labeled. This way, they ensure that prospective consumers are informed about the contents of the products that can react negatively in their system.
This is why you should look for allergen warnings and other dietary notices. Check the website or the label regarding contents that are potentially harmful to you. This includes gluten.
If you live in a country where there are restrictions about the extraction methods, make it a point to look for such indications. The website or label should say whether the compound is obtained through cold pressing, solvent or other processes.
Individuals who have advocacies would appreciate doing business with companies that share their values. So, do your research about your prospective dispensary. Some of the most common features of such companies and products include cruelty-free, organic, vegan and sourced from non-GMO plants.
Lastly, you want to make sure that the dispensary strives to provide excellent customer support. Start from checking if it delivers to your country of residence. Then, check if it allows payment through the methods you prefer. Free shipping promos, efficient issues addressing, and guarantees are also great indications of a good dispensary.
Keep in mind…
High-quality products are bound to be effective. However, remember that it may take some time for you to take effect. So, remember to consume only the right amount and wait for a few minutes to feel its effect. Do not proceed to use more to avoid overconsumption and wasting products. Should you find yourself unsure of how to properly consume the product, do yourself a favor and enquire from your dispensary.
The Bottom Line
Cannabidiol is one of the most promising naturally occurring products to break into various markets in the world. Because it is becoming more and more popular, it is up to you as the consumer to find only the best quality products from the most reputable and finest dispensaries. This way, you can ensure that your experience with cannabidiol will be exceptional, yet safe and effective.
One of the trusted brands many look to is Canzon, which is currently the fastest-growing CBD brand in the EU. A company like Canzon offers a wide range of quality, third-party lab-tested CBD products thanks to its use of premium Hemp. Among its advantages, they give 30-day money back guarantee, free shipping from 70 EURO and excellent customer support.