The Best Ways to Celebrate Easter with Cannabis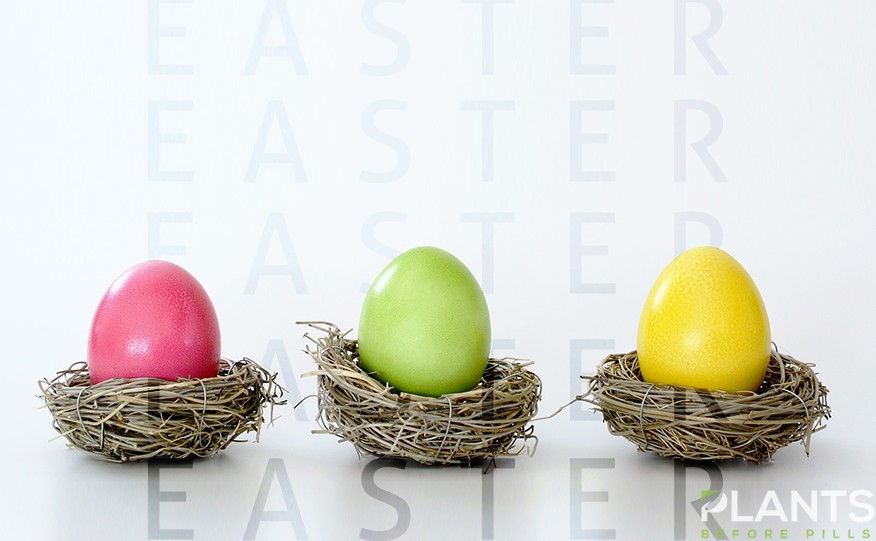 March is ending real fast and pretty soon, we will be switching our calendars to April. For many, this signals the coming of Lenten Season, a religious holiday that many people observe. In these few weeks commemorating the life, death and resurrection of Jesus, you might be thinking of ways you can slip a bit of weed into your daily living.
If you think you cannot consume this plant during this time, we say that you most certainly can, especially during Easter! Not sure how this figure into your Easter plans? Read on to find out.
Easter Celebrations for Weed Enthusiasts
So, you are looking for a unique and fun way to celebrate Easter and you are thinking of using cannabis to achieve this. Without further ado, take a look at these tips for incorporating weed in your celebrations.
Grab Some CBD Oil Edibles
One of the most notable events in any Easter celebration is egg hunting activities and sharing baskets of treats. These eggs are often not actual eggs, but egg-shaped chocolate. In fact, chocolate is so popular during this holiday that you can even get chocolate bunnies. Instead of getting traditional chocolates, why not get cannabidiol-infused ones?
You will not have a hard time finding these products especially as these are big on the market. Whole Foods is even planning to sell weed products in its stores, making it more accessible to many people. Combined with the fact that cannabinoids bind well with dairy, these will be a great option for including pot into your Easter plans.
Aside from chocolates, why not create an Easter basket that contains other treats, as well? You will be glad to hear that you can now get CBD-infused gummies and jelly beans. These are a fun and tasty way to celebrate the season, while also taking advantage of what this cannabinoid has to offer. CBD jelly beans are even available in sugar-free and sour flavors, making the mix more fun and exciting!
Make it Fun with THC
If you are celebrating the event with CBD, why not complete the cast and throw in some tetrahydrocannabinol, as well? There are a lot of THC products you can score, including a well-rolled joint of your favorite strain. This is a good way to add some fun, while keeping with the cannabis theme.
Should you find blazing up a bit cumbersome during the height of the day, why not save that for later and consume some edibles with THC content? With the abundance of products in the market, you are sure to find gummies or candies with different levels of CBD and THC content.
Host an Easter Dinner with a Unique Twist
Say, you are celebrating the day with kids and you spent the day exchanging baskets of non-cannabis egg chocolates and exchanging baskets of treats without any weed in it. You might want to cap off the day with an all-adult dinner featuring the well-loved plant. There are lots of recipes you can follow while transforming them into pot recipes. Want to cook pasta? Why not make the sauce using hemp oil. In fact, this oil can be used as an alternative to whatever traditional oil you are using.
For your drinks, you can definitely service some drinkables to pair with your dish of choice. If you are into beers, you should be aware that you can now purchase cannabis beers! Aside from this, you can also get weed-infused wines and sparkling water. If you prefer coffee and tea, you can opt for pre-packed cannabis coffee and teabags, or you can simply place a few drops of your CBD oil into your steaming mug.
After consuming your dishes and drinks, why not end the meal with a nice dessert to treat your sweet tooth? These buds are known for being mixed into cookies, brownies and cakes, making it easier for you to get your hands on pot desserts!
Why Celebrate with Weed?
You might be wondering why we are recommending that you observe the occasion with this herb. Here are 3 more than enough reasons to do so:
It is a Day After 420
Easter Sunday falls on April 21. And what comes before April 21? April 20, the International Weed Day, of course! Although not as close as 2014's Easter Sunday when the occasion actually occurred on 420, this year's celebrations is as close as it gets. This is why cannabis enthusiasts all over the world might want to include weed in their Easter plans. Not only is it a way to celebrate the religious holiday, but also the wonderful plant that it bestowed to us by nature. After all, even if it is already 421 where you are, it surely is 420 somewhere in the world.
It is a Way to Meditate
The Lenten Season is a spiritual holiday for many. Prayers, as a form of meditation, are practised by devotees to express their unity with the occasion and the doctrines behind it. Seeing as you are celebrating this day with a plant that, sadly, many still finds inappropriate, your practice might be a little bit unorthodox.
If you are looking for different ways to meditate, then using this herb just might be what you need. After all, marijuana is used by other ancient religions throughout history. In Vedic texts of the Hinduists, cannabis is considered a sacred plant, along with four others. It is even a valuable ingredient in bhang, a substance people consume to purge sins and to connect with Shiva.
Aside from Hinduism, this plant is used by other beliefs such as Buddhism, Shintoism, Rastafarians and some African cultures.
With these cultural and historical evidence of cannabis use for meditation, you might be looking for ways to use this beloved plant for your own Easter meditation. Doing this is extremely simple, especially with its calming, relaxing and focus-inducing effects. So, before you start your meditation, consume a bit of pot, then focus on your breathing or perhaps whisper a sort of prayer to help you concentrate on what the occasion is all about.
Some Historians Suggest Jesus Used Cannabis Oil
If you think only beliefs such as Hinduism uses marijuana as a sacred plant, you might be wrong. Some historians have been looking into the oil Jesus used to anoint believers and in some, instance, to perform miracles. According to experts, the oil is derived from a plant called kaneh-bosm in Aramaic, which is highly medicinal and is a major ingredient in the anointing oil. In fact, it has nine pounds of this plant and some historians think that kaneh-bosm is actually cannabis. As people observe the Lenten season to remember the sacrifices Jesus made, then it may be appropriate to use cannabis as a way to celebrate these.
Some Things to Keep in Mind
While you are free to commemorate the day in your own unique way, you also need to remember that this is a religious holiday and there may be some things you might be neglecting to do. Here are some things you need to keep in mind:
No Need to Give Up Weed for Lent
Traditionally, people make their own sacrifices during the Lenten Season, aptly called the Lenten Sacrifices. These come in the form of giving up luxuries during Lent and abstaining from meat every Friday of the season, as well as on Ash Wednesday and Good Friday. Because of this, you might think that giving up marijuana for Lent is the way to go. However, keep in mind that you do not have to if you are using it for medical purposes.
Make Sure to Inform Your Guests
Before you serve your guests cannabis-infused products, the polite thing to do is to inform them what is in the food or drink they are about to consume. Remember, not everybody has been accustomed to using this herb on a regular basis. Some might have low tolerance on cannabinoids, and they might unknowingly consume more than they can handle if they do not know. Moreover, some people may be against the mainstream use of pot.
Don't Forget to Remember the Occasion
Whether you are a devout believer, or you celebrate the occasion due to family traditions, make sure that you keep in mind what the holiday is for. This helps put things in perspective. By remembering what the day is all about, you can give respects to the spirituality of others, whilst still allowing you to observe the event in the way that works best for you.
The Lenten Season is a time for the faithful to be grateful for what the Savior has done. Whether you are a believer or a casual participant, celebrating this holiday is a way of showing respect, but there is no need to hold off your enthusiasm for cannabis. With this guideline for celebrating Lent with this herb, you can surely enjoy what it has to offer whilst still showing respect to other people's spirituality.
Cannabis Beverages as a Refreshing Option for Consumers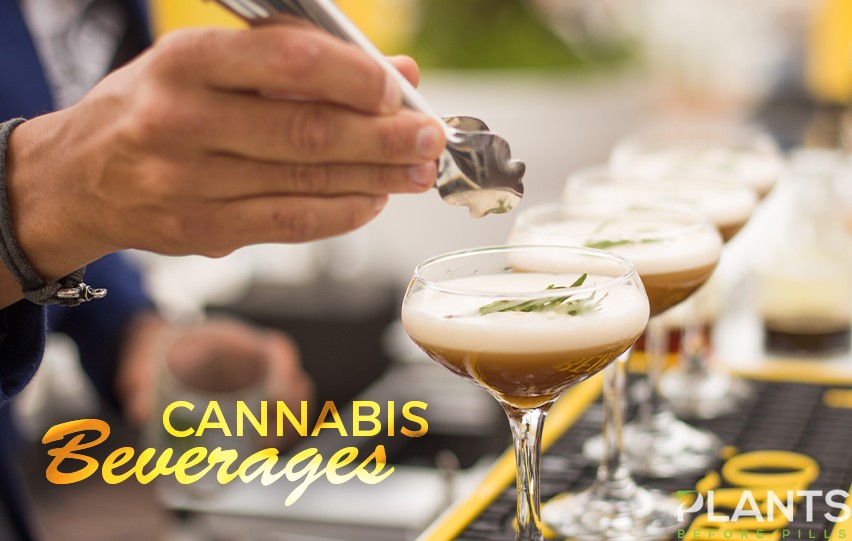 The cannabis industry remains on a roll despite some economic setbacks over the past few months. More and more infused products are being developed, paving the way for further innovation. This also provides consumers with more choices, from different types of edibles to items that can be consumed in other ways such as through vaping.
Those who are familiar with cannabis in the market know that edibles are some of the most popular products. In fact, gummies and baked goods have swept the industry immensely. However, one type of product has the potential to be another hit among consumers of the plant and infused items: drinkables. These are beverages infused with cannabinoids. If this is the first time you are hearing about this, then here's what you need to know.
Why Check Out Cannabis Beverages?
As the name implies, you can bet that these drinks are mixed with THC and/or CBD. Those who are looking for a refreshing way to consume infused products, then this is your best bet. Beverages are ideal for consumers of the plant as they can go well with a nice meal.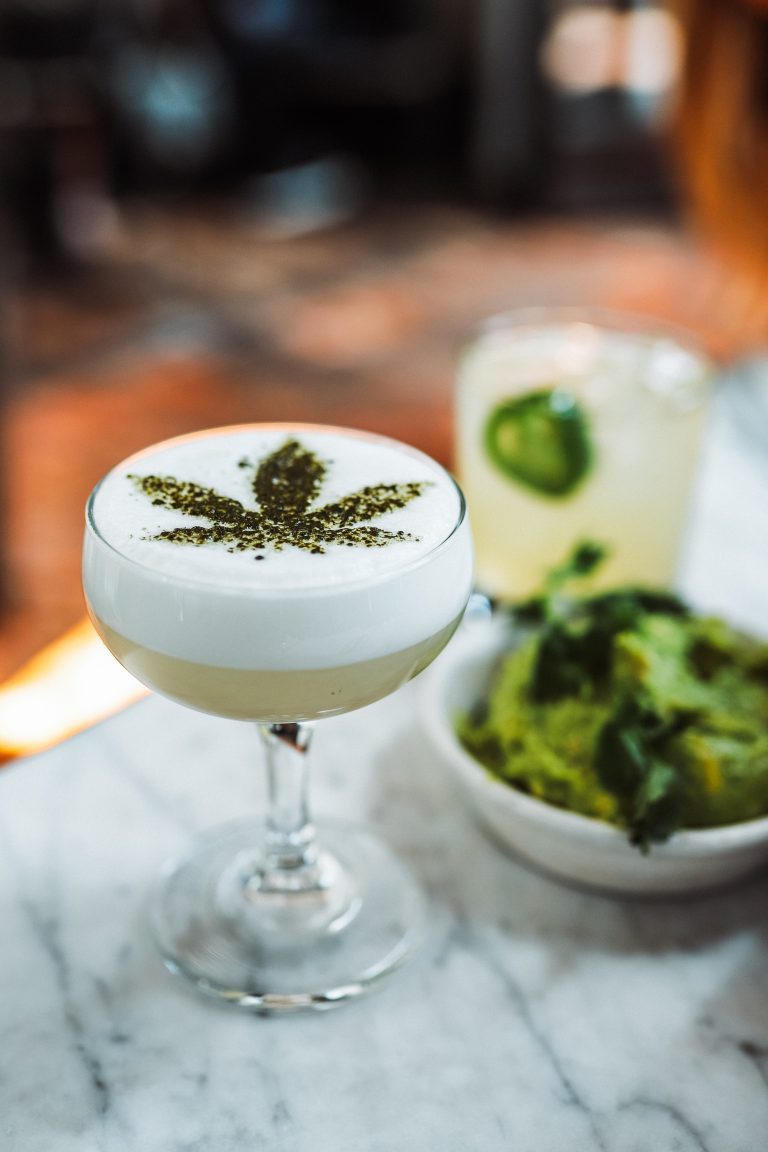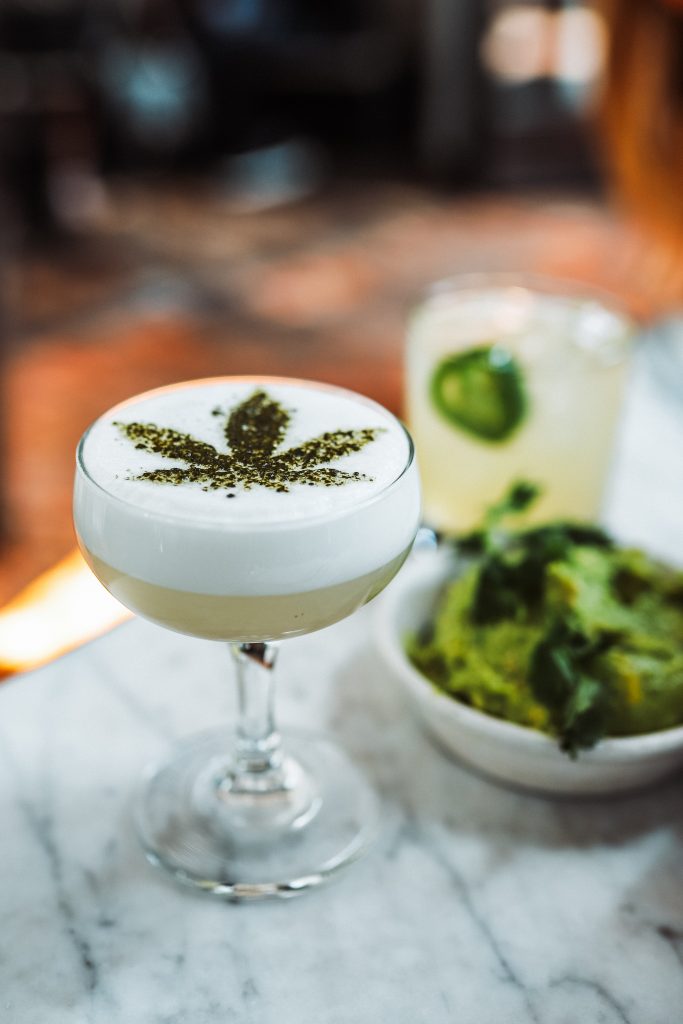 Now, you might be hesitating to jump into the trend because you are not sure how it would fare, taste-wise. The main thing about recent drinkables is that producers no longer depend on outdated tech to create new products. Instead, they use state-of-the-art technology to infuse cannabinoids into tonics, non-alcoholic beers and teas. Combining alcohol and cannabis is illegal in the United States, so you can rest assured that any legitimate drinkable bought from licensed dispensaries will be safe to ingest.
As mentioned, these can come with THC and/or CBD. This is why you should make sure that you have a medical marijuana card if you seek to get a THC-infused drink in states that have not legalized adult-use products.
3 Cannabis Beverages to Satisfy Your Thirst
If you are keen on getting a swig of a cannabis beverage but you are not sure where to start, you might want to check out these particular products:
Tweed's Soda and Distilled Cannabis
Soda offers one of the most refreshing sensations, which is why carbonated drinks are some of the most popular ones in the market. If you want that same thirst-quenching feeling you get from drinking sodas without all the sugar, then you might want to try Tweed's Houndstooth & Soda. It contains 2 mg of THC in a 355 mL can, which is best served chilled or iced.
Tweed also has Houndstooth, a distilled drink. This one has higher THC content at 10 mg in 150 mL bottles. One bottle can yield 5 one-ounce servings. This is non-carbonated but it is perfect for blending with non-alcoholic mixers.
Outbound's Hemp Infused Craft Malt Beverage
If you are looking for a brewed experience just like what beer has to offer, then Outbound's products are the best for you. It contains less than 0.5% alcohol per bottle, which is essentially insignificant. The best thing about these items is that they come in different flavors. You can choose among varieties such as Blood Orange Haze, Pale Haze and Grapefruit Haze.
Somatik's House of Saka
Artisanal and luxurious, Somatik's House of Saka has one of the most elegant brandings you will find. It offers non-alcoholic cannabis wine that comes in sophisticated packaging. You can choose between Saka Pink and Saka White, handcrafted using fresh grapes.
Exploring what the industry has to offer is one of the exciting things about being a cannabis consumer. With these beverages, you can definitely find a refreshing option that can satisfy your need for the plant.
Here's How CBD Can Help You While Stuck in Quarantine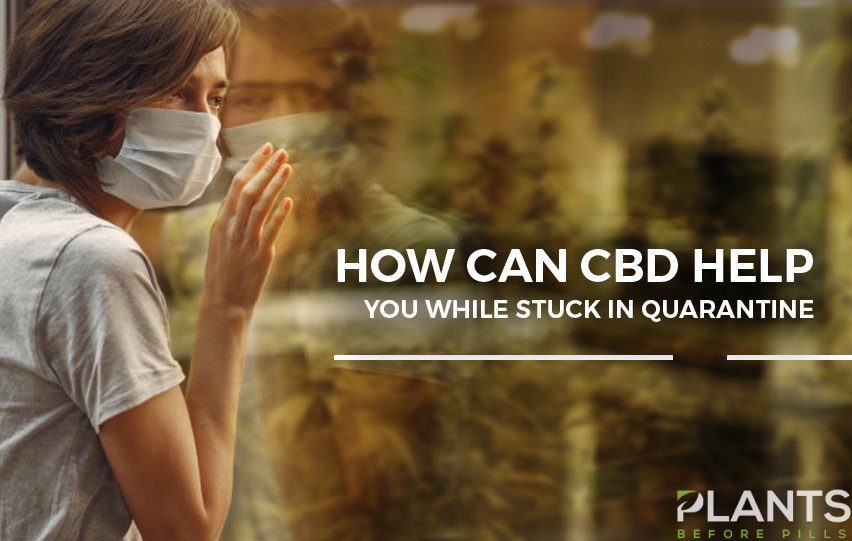 Even before the onset of the COVID-19 pandemic, wonders of CBD have already been circulating online. From its pain-relieving effects, anti-inflammatory promises, to anti-anxiety features, the health benefits attached to the substance are quite impressive.
Now, with the world still stuck in quarantine due to the COVID-19, it's no surprise that CBD is among the first products many turn to for immediate relief while dealing with lockdown boredom and anxiety. Thanks to the product's lengthy list of promises, many make take CBD as the indoor alternative to make their quarantine less awful and more bearable.
If you're feeling the weight of lockdown getting heavy on your health lately, you might want to know some of the most probable ways CBD could help alleviate those burdens. Here, we have compiled among the most common uses of cannabidiol that you might also want to try out while stuck at home. Check them out below!
CBD for Anxiety Relief
It's no secret that CBD offers anti-anxiety properties. In fact, this feature alone is one of the major contributors to the substance's booming career in the market. To date, with most of us still required to stay at home and maintain social distancing, heightened feeling of isolation and loneliness are expected to arise. Since CBD comes with anti-anxiety effects, it can help alleviate such negative emotions.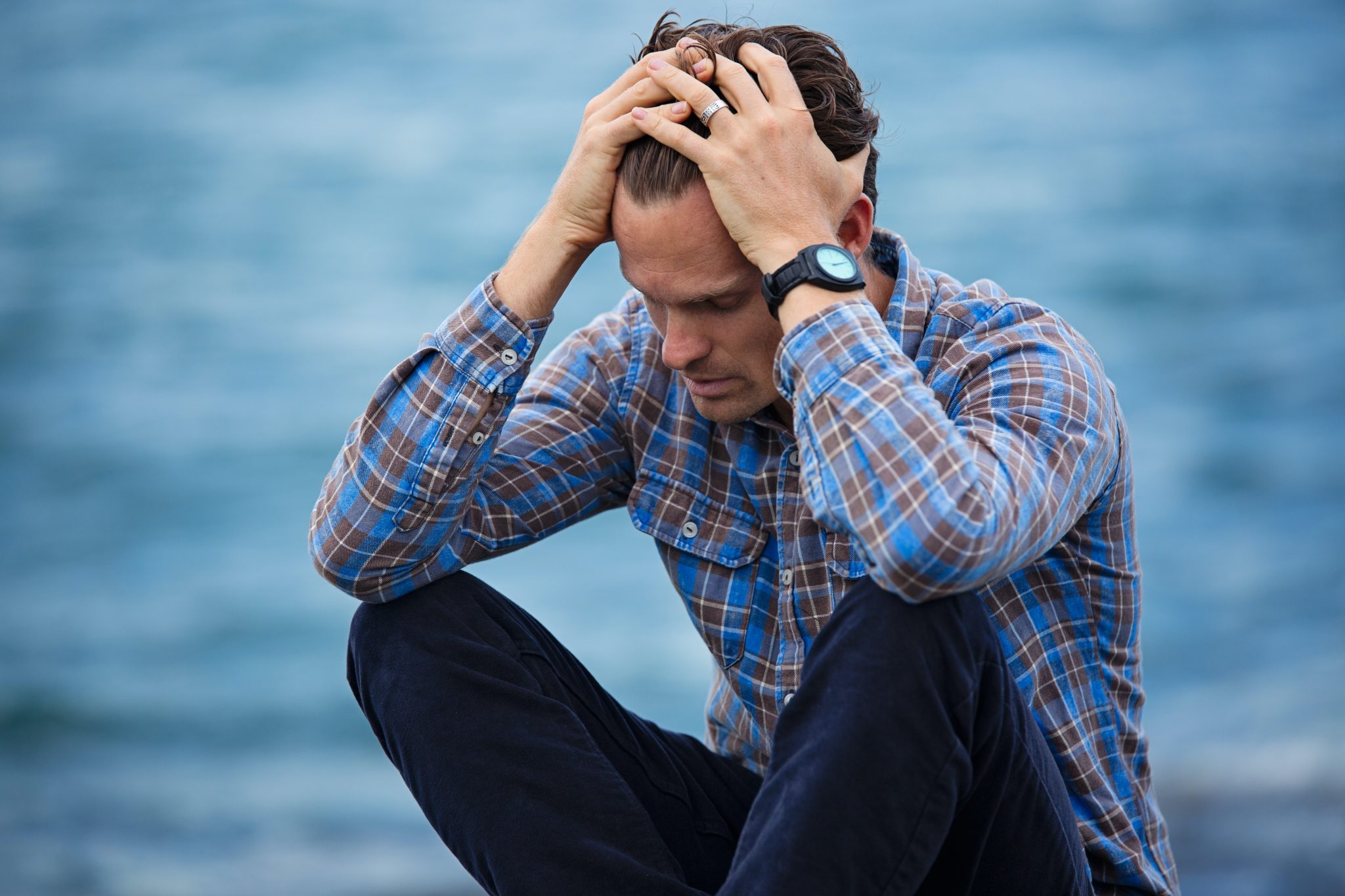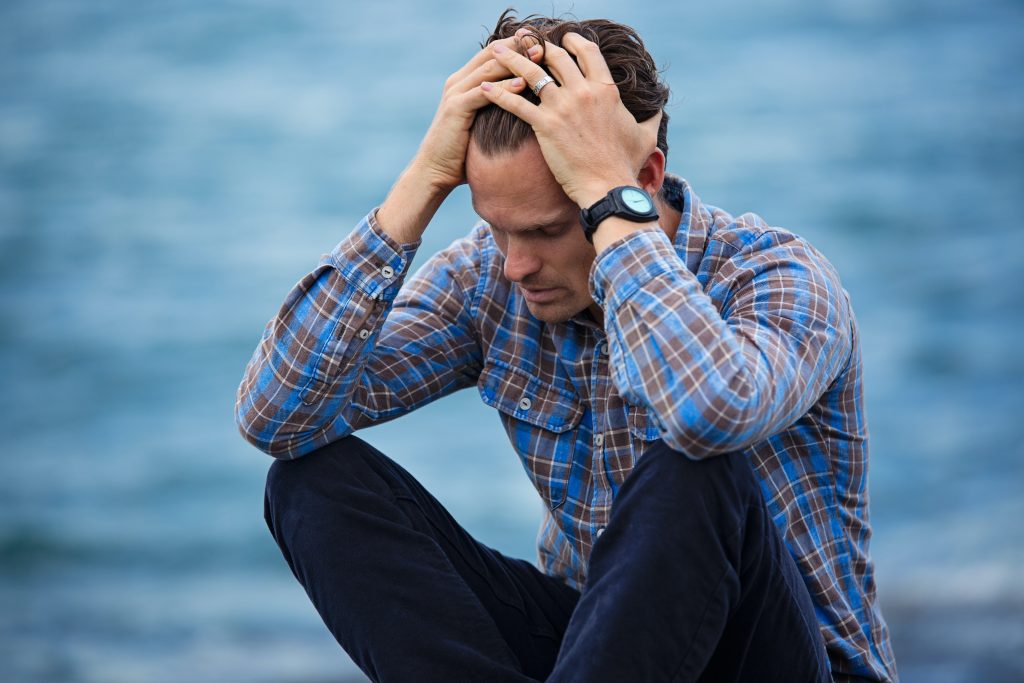 To date, while the exact way CBD works to treat anxiety is not yet fully understood, different preliminary studies already offer pieces of evidence that the substance has been effective in alleviating symptoms of different forms of anxiety, including Generalized Anxiety Disorder, Social Anxiety Disorder, as well as Panic Disorder.
CBD for Improved Sex Life
Another health benefit being linked to CBD is how it can boost one's sex life. Specifically, the claim stems from the fact that cannabidiol can relieve pain, increase blood flow, and reduce anxiety – which can all contribute to overall better sex experience.
Moreover, since the Endocannabinoid System's main task is to maintain homeostasis in the body, various experts claim that CBD can help maintain appropriate body balance hormone levels, which can increase sex drive.
With this, it's not surprising that many people, especially husbands and wives, are turning to CBD products to spice up their sex lives during quarantine.
CBD as a Gym Buddy
If you're eyeing to shred off some weight during lockdown, taking CBD might benefit you greatly. Since cannabidiol comes with pain-relieving effects, you can use it to augment your exercise regime.
Specifically, since the substance help reduce pain and inflammation, this will, in turn, lead to speedier recovery from injuries or muscle pain. This will also help you extend your workout longer than usual without the typical stress and fatigue after.
CBD for Sleep Disorders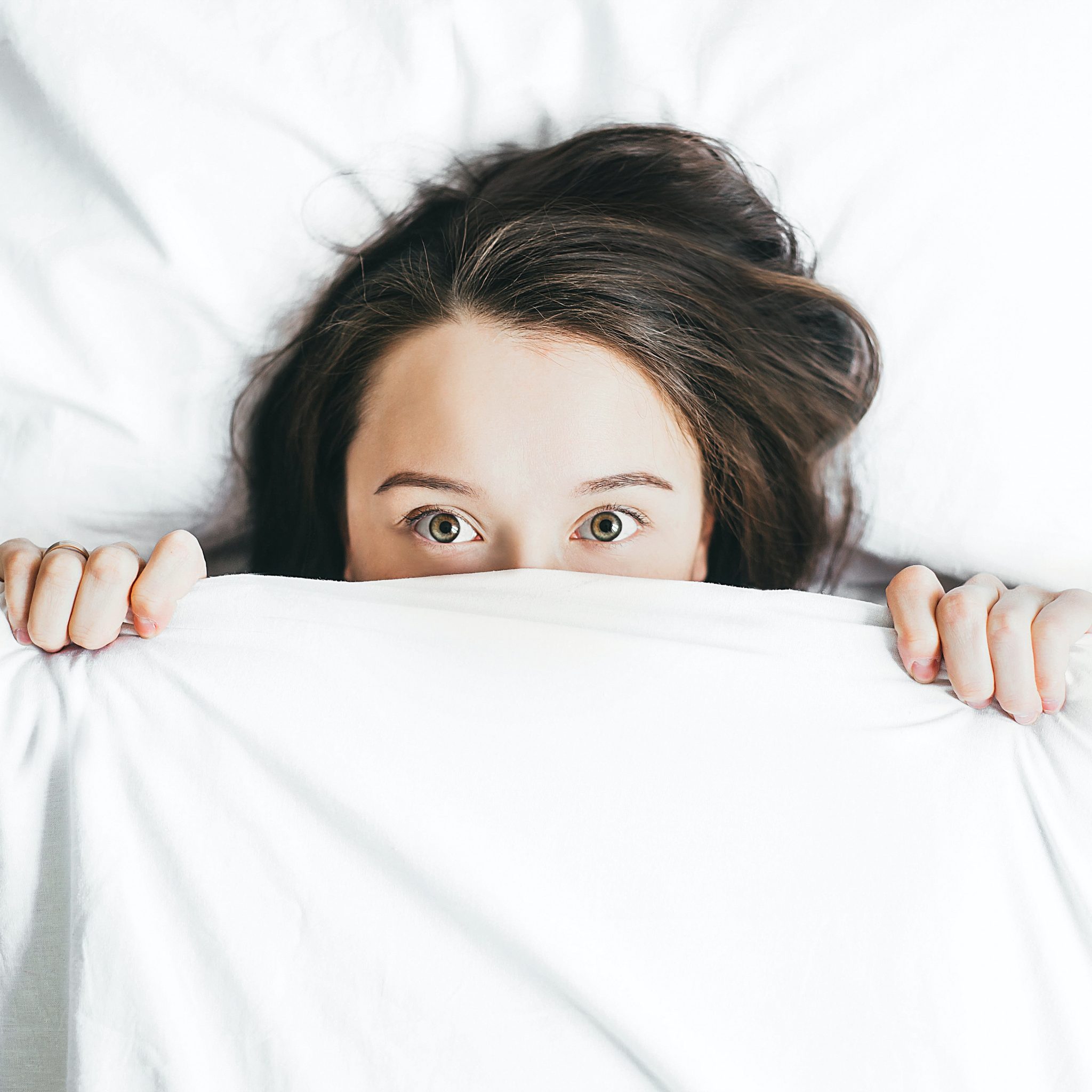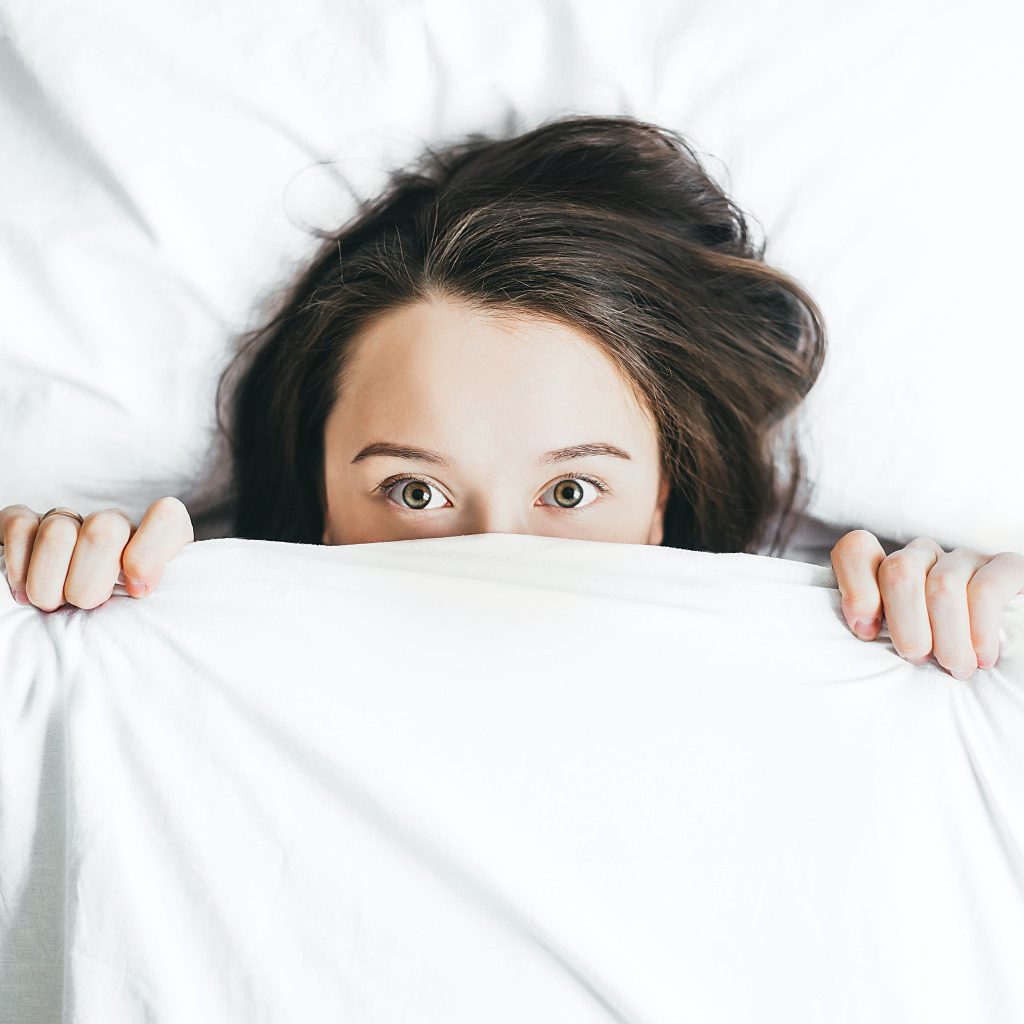 Another possible perk you can get from taking CBD during lockdown is improved sleeping experience. While this claim still needs further studies, cannabidiol's abilities to alleviate anxiety and provide comfort are believed to help improve sleep and allow a person to remain asleep longer.
Due to this, some people who are experiencing trouble falling asleep often turn to CBD to improve their sleep experiences. If you're facing difficulty falling or remaining asleep during quarantine, you might want to give CBD a chance.
The Bottom Line
Interested to test whether CBD can live up to its name? Which among these effects listed above appealed to you the most?
Feel free to reach out to your doctor and see for yourself how CBD can help improve your overall quarantine experience.
Decarboxylated CBD: Does It Happen?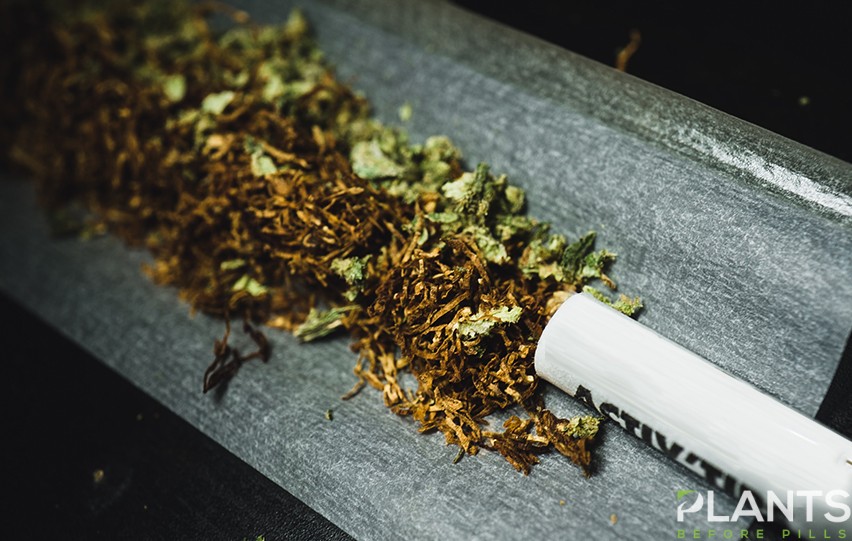 Cooking with cannabidiol (CBD) oil is popular these days. From baking bread to making hot meals and desserts, everyone seems to be enjoying the craze. But for starters, cooking with CBD may be quite tricky because things like heat, dosing, and activated compounds can play with your mind.
CBD oil, the famous cannabidiol-infused product, can be consumed and applied directly to the skin. Others prefer using it for relieving muscle and joint pain, but for some people, the next level of enjoying CBD is incorporating it into foods.
There quite a number of CBD oil recipes you can find online. However, before experimenting, you need to understand how heat and cooking, in general, can affect the performance of cannabidiol. Because heat accelerates chemical reactions, you might think cooking CBD oil isn't recommended.
Read on as we explore how decarboxylation affects the cannabidiol experience.
What is Decarboxylation?
Decarboxylation refers to the chemical reaction achieved through heating raw cannabis to a certain temperature that releases a carboxyl group. In layman's term, biocarboxylation makes raw marijuana more psychoactive when heated.
This chemical reaction naturally happens as it degrades over time and without the need for heat. However, exposing the raw cannabis to heat surely activates the chemical reaction.
So the question now is, if you cook CBD oil, can it also provide psychoactive effects? Technically, yes, because the carboxyl group is being exchanged for hydrogen atom, producing carbon dioxide. Decarboxylation is the way to get the most bioavailable CBD you can get.
So, when you cook CBD oil in temperatures around 356 degrees, you know what's going to happen.
Is It Better to Cook CBD?
In the question of whether cooking CBD is better compared to raw, the answer depends on a person's preference. Some people find it hard to digest raw cannabidiol, therefore, cooking the compound is better. However, raw cannabidiol oil also has anti-inflammatory properties, which eases the swelling, redness, and pain.
On the other hand, overheating cannabidiol can also lead to losing some beneficial properties, including flavonoids, cannabinoids, and terpenes. Experts say, the more you do with CBD, the greater the loss may be. In addition to heat, chemical reactions also happen when mixed with acids or basic alkaline.
Mixing CBD oil with vinegar definitely lessens the potency of the compound, which counters positive properties. As for the heat, CBD can be baked and cooked while retaining most of its nutritional benefits. Just stay away from deep-frying and sautéing, or else the compound will start to dissipate with increased heat.
Consuming raw cannabinoids or CBDA is more beneficial because the body can absorb as many benefits. This is the same as eating vegetables, as overheating can burn off essential nutrients.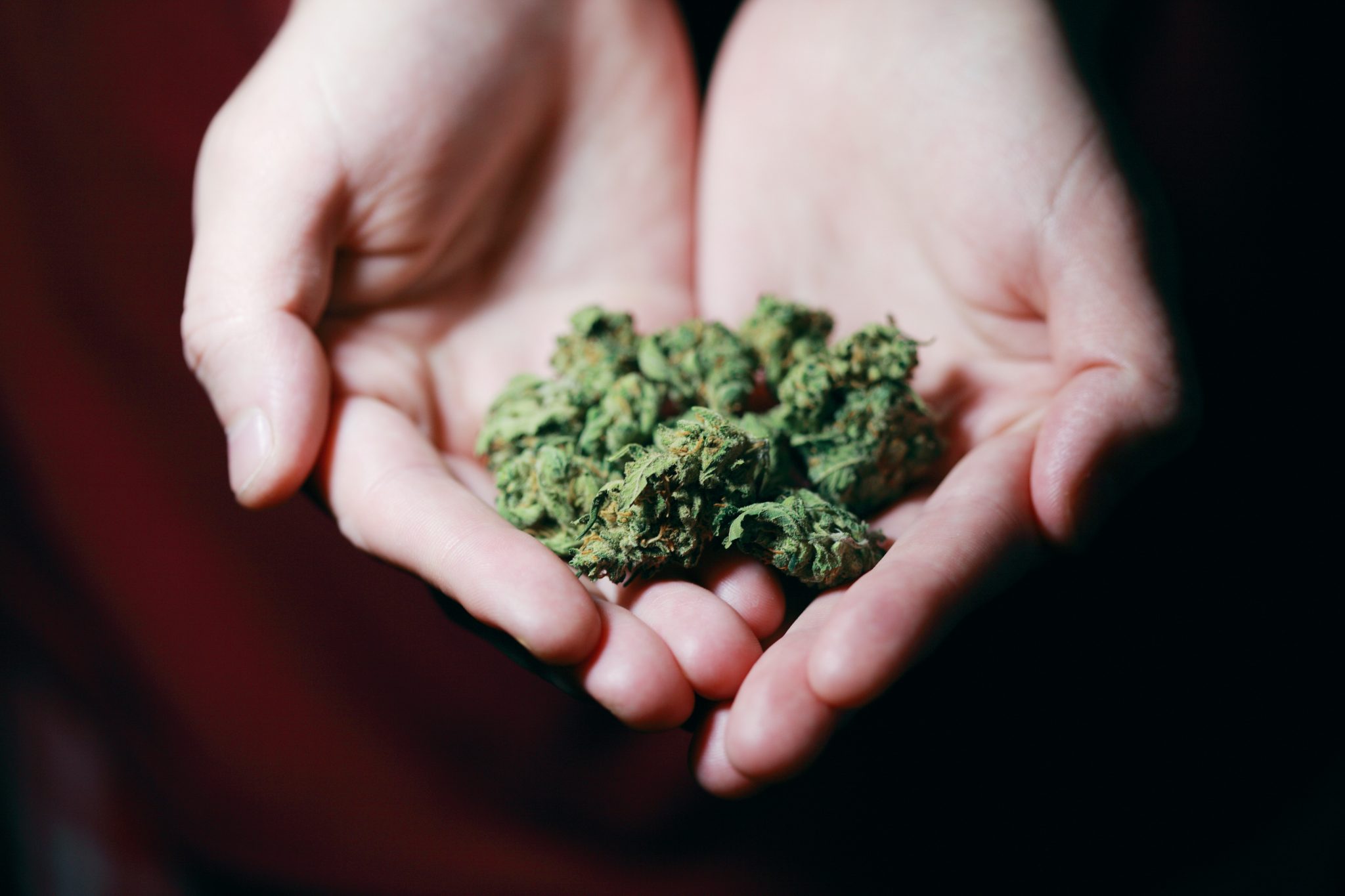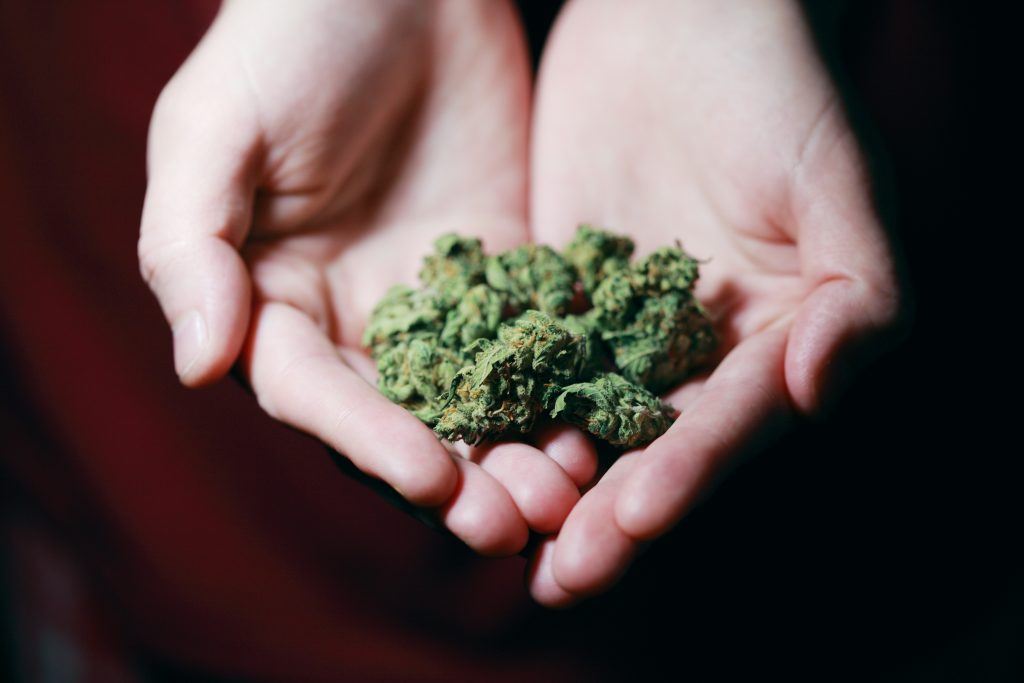 A study conducted by Dr. Raphael Mechoulam revealed more and new benefits of CBDA. The study highlighted that CBD is 1000 times more potent compared to cannabidiol. Heating can transform CBDA to CBD, but raw cannabinoid surpasses the benefits of CBD alone.
How to Eat Raw Cannabinoid
One way of consuming raw cannabis is through juicing. A lot of people are doing this now to activate the endocannabinoid receptors and arrive at a relaxed state. Marijuana is known as a powerful beneficial vegetable containing protein, fatty acids, vitamins, and minerals like calcium and iron.
Along with cannabis' nutritional value, eating it raw provides better therapeutic effects. Raw cannabis contains higher cannabinoid acid concentration, essential for basic cell function. Hence, juicing cannabis is the best solution to get all the benefits.
Takeaway
Heating CBD and marijuana is possible and still provides a number of health benefits. However, because heat activates chemical reaction, the active compound loses some of its beneficial properties and even potency. Juice raw cannabis to enjoy better therapeutic effects.