Can I Use CBD While in Recovery?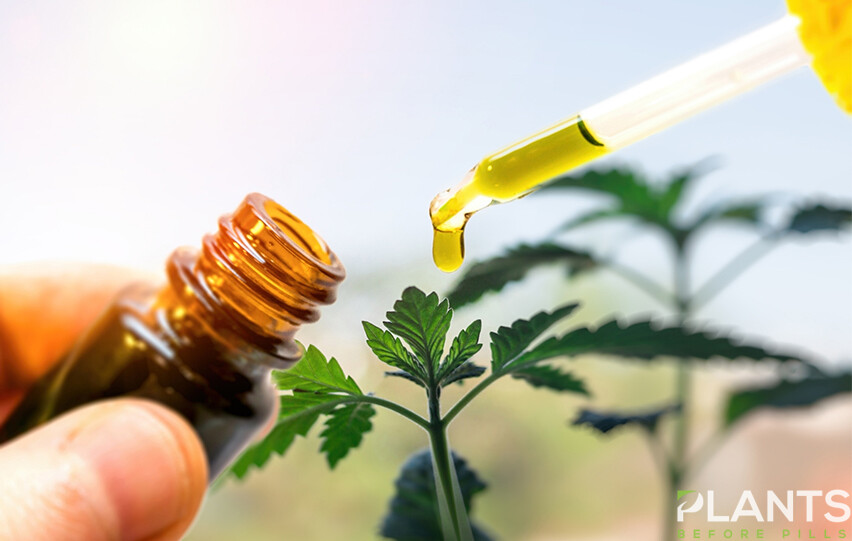 Cannabidiol or CBD — a non-euphoric extract of hemp — is lauded by many as a substance that can bring relief on the difficult path to recovery from addiction. Users claim that CBD helps to reduce cravings, calm anxiety, and lessen the physical pain that may have led to substance abuse in the first place. 
As positive testimonials abound online, sites like Save on Cannabis have experienced a surge in CBD-related web traffic. But is the link between CBD and sobriety proven? And are you still considered "sober" if you use a cannabis extract on a regular basis?
CBD Is Not Marijuana
Using a cannabis derivative on the path to sobriety might seem a little counterintuitive. After all, isn't marijuana a drug? Fortunately, knowledge about the cannabis plant and the many active compounds it contains helps us to understand the key differences between CBD as a compound and marijuana as a recreational drug.
CBD Is Derived from Hemp
CBD in the United States is sourced from hemp rather than marijuana. Hemp contains naturally low levels of THC — the compound in cannabis that gets you high — and high levels of the therapeutic, non-psychoactive cannabinoid CBD. By law, hemp can contain a maximum of .3% THC, not nearly enough to elicit a psychoactive response.
CBD Is Non-Addictive
Studies show that cannabidiol is not addictive. Unlike tetrahydrocannabinol (THC), which is present in large amounts in marijuana, CBD does not significantly affect heart rate, blood pressure, or cognitive function and is not associated with patterns of abuse.
CBD Does Not Cause Impairment
CBD does not alter the senses or impair physical coordination like THC and marijuana. Rather, CBD might actually help with attention, improve memory, and protect key neurons in the brain. This differentiates CBD from alcohol and other substances that impair the user at certain thresholds.
How CBD and Sobriety Are Linked
Doctors do not yet have enough evidence to prescribe CBD for recovery, but studies so far look promising:
A 2015 review indicated that CBD might be helpful in nicotine and cannabis use disorders.
A 2018 preclinical rat study showed that transdermal CBD reduced addicted rats' anxiety and reduced drug-seeking behaviors related to familiar triggers and stress.
A 2019 review indicated that CBD may help to prevent cocaine and methamphetamine use disorders as well as helping to prevent a relapse.
A 2019 double-blind study showed that CBD was more effective than a placebo for reducing symptoms of social anxiety disorder (SAD) in Japanese teenagers.
Several peer-reviewed studies have shown that CBD may help with pain — including neuropathic pain and arthritis-related pain.
Several peer-reviewed studies have shown that CBD is not habit-forming (i.e. addictive) by itself, even though marijuana often is.
Making the Best Decisions for Your Health
If you're struggling with recovery from substance abuse, CBD may provide a suitable option for increasing your comfort level and staying clean. However, there are a few things to keep in mind when considering CBD and sobriety:
CBD Comes in Many Forms
The CBD industry is largely unregulated, and products vary in their composition. Choose a CBD product that is third-party lab-tested, accurately labeled, and free from THC if you live in a state or city where THC is illegal.
CBD Dosage Takes Time to Perfect
As a substance that acts to balance your body rather than provide an immediate "hit," CBD can take time to produce any noticeable effects. Start with the lowest dose possible and gradually increase the dose until you find your "sweet spot."
Your Friends and Family Might Not Understand
When you're coming off alcohol and/or drugs, your loved ones might become concerned when they find out that you're using a cannabis extract. To calm their doubts, learn as much as you can about the therapeutic benefits of CBD.
CBD and Sobriety: The Takeaway
While cannabidiol is definitely not a cure-all and further research is needed, this hemp-derived, non-addictive extract could be just the thing you need to help you on the path to recovery. For best results, consult with a knowledgeable healthcare practitioner and use only high-quality, lab-tested products.
Changing with the Times: A CBD Skincare Routine Perfect for Fall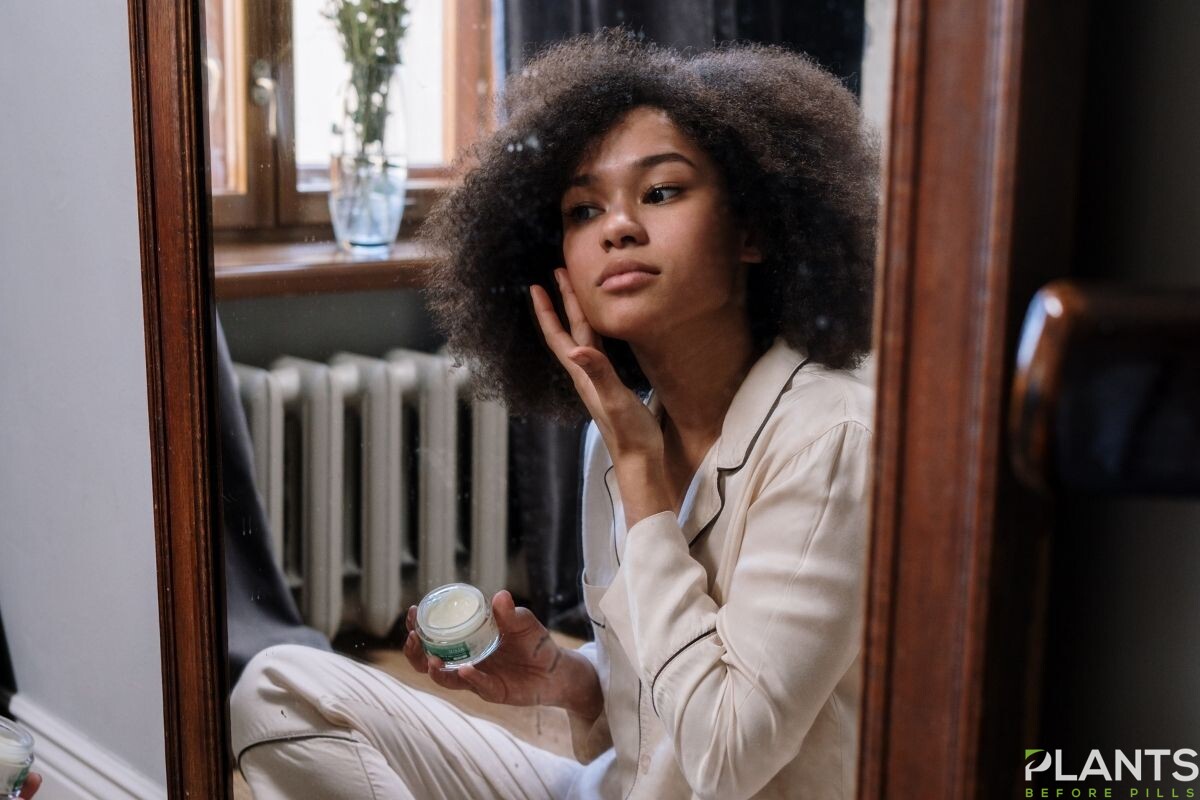 Transitioning to the fall season may be one of the most exciting for many individuals, but for those who suffer from sensitive skin, particularly with the changing of the seasons, autumn can be quite a nightmare. After all, it brings with it cooler and dryer temperatures, alongside the dreaded humidity. This combination can make the skin feel tight, dry, and even itchy.
That said, as the seasons change, this may be a welcome time to change your skincare routine as well. This way, you can cater to your skin based on the seasons and make it the best by swapping out some products with some CBD skincare items instead.
Why Go for CBD Products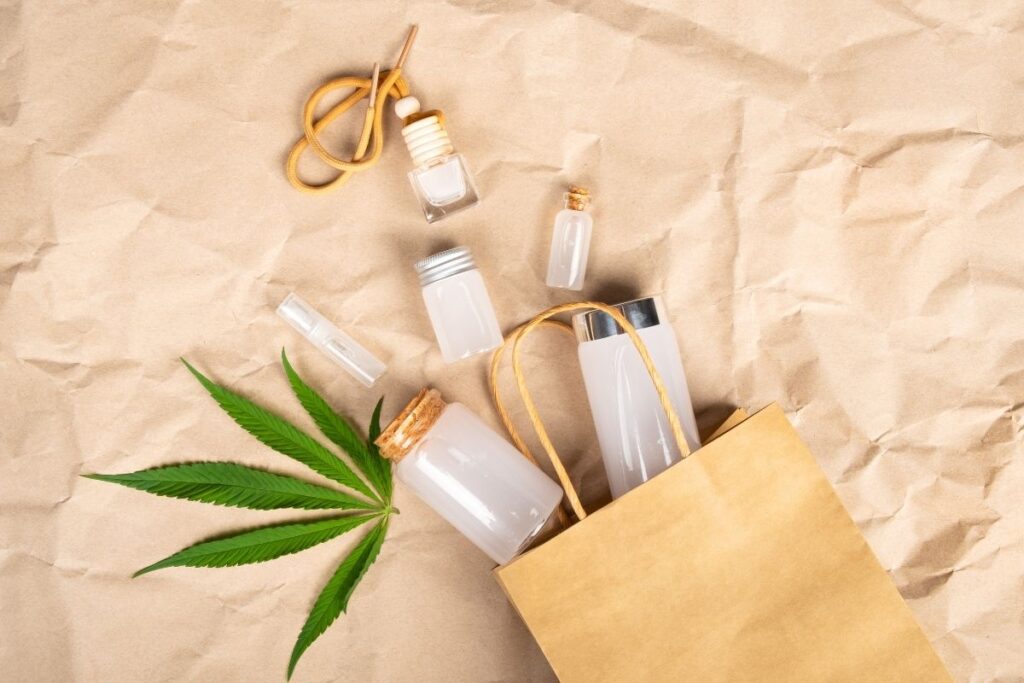 Cannabidiol products have been found effective in skincare primarily because it aids in reducing inflammation. Its soothing nature makes it ideal to be used even in the most sensitive conditions, especially for those who suffer from breakouts, itchiness, and even skin conditions like eczema and psoriasis.
CBD oil is also known for its hydrating properties. Because of this, it can be effective for combating dry and dehydrated skin, what with the transition from hot summer to cooler weather. It can also regulate oil production due to its anti-inflammatory properties.
Skincare Secrets for Fall
Change Up Your Moisturizer
While your light moisturizer may work during the summer, you may want to opt for a heavier and richer moisturizer that can address the dryness that comes with fall. After all, your skin definitely needs more TLC and moisture that can penetrate deep within.
If you are prone to breaking out, CBD oil can help with that in the form of Happy Dance's Look Alive Face Moisturizer. This moisturizer gives the best of both worlds – light on the skin yet hydrating enough. It is fortified with 150 milligrams of CBD extract, different types of hyaluronic acid, and other soothing and hydrating ingredients such as avocado oil.
Add an Extra Level of Hydration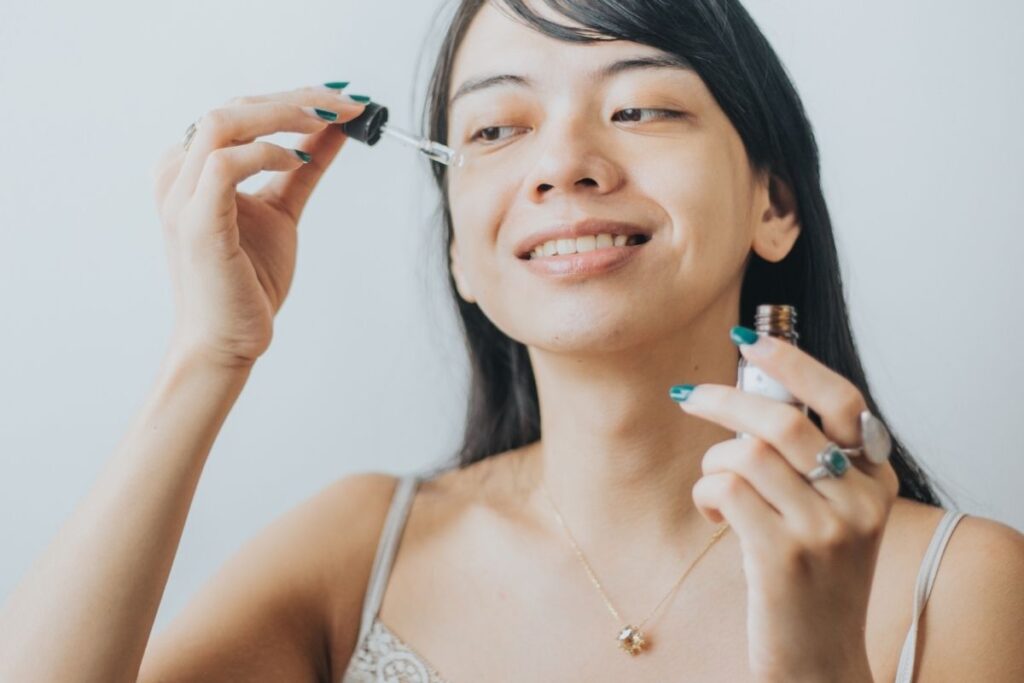 A simple moisturizer may not be enough to face the forces of nature. But, you can certainly start arming your skin with extra armor by adding another level of hydration, whether it be a serum or facial oil to seal in the work you have put in. Plus, this will add some glow to your face as well.
For those who want to go with a serum-type, Vertly's Glowing Face Serum is the one to check out. Besides smelling fresh and ever-so-light thanks to the blend of herbs and flowers, this is also enriched with 500 milligrams of full-spectrum hemp extract, giving users excellent anti-aging benefits.
Meanwhile, those who want a more luxurious feel may want to try Herbivore's Emerald CBD Oil. This facial oil is lightweight and ideal for those who suffer from dry, irritated skin due to its soothing properties.
Don't Forget to Exfoliate
Lastly, consider exfoliating your skin, although not every day. While overdoing this can lead to dryness, exfoliating in moderation can help you get rid of flaky skin and stimulate your natural oils, leading to a more balanced skin condition. Plus, this helps your skin absorb cannabidiol products better.
Lord Jones' Bump & Smooth CBD Body Serum can address your exfoliation needs without being too harsh. Instead, it gently resurfaces the skin with the help of 200 milligrams of CBD. This removes dead skin cells and reveals a brighter and younger-looking you.
There are various ways you can steer clear of the itch fest and look your best this pumpkin spice latte season. By incorporating CBD oil products into your skincare routine, you'll transition from summer to fall effortlessly.
Is It Safe to Use CBD While Pregnant?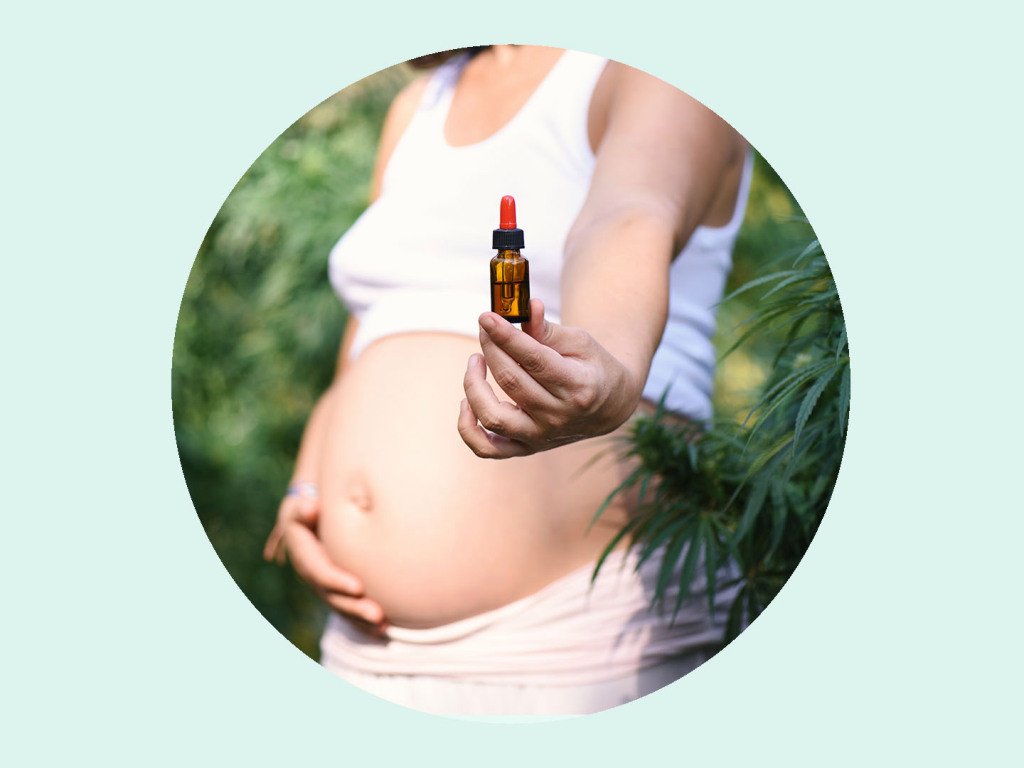 The use of CBD oil has been all the rage in recent years, thanks to its treatment and relief from a number of ailments including stress and pain. From lotions to beauty treatments, CBD therapeutic products are popping up everywhere. So it's no surprise that pregnant mamas might reach for a CBD salve to help alleviate any of their uncomfortable pregnancy symptoms, like anxiety, nausea and sore feet.
What is CBD?
Cannabidiol (CBD) is a non-intoxicating cannabinoid in the family of cannabinoids that can be found in marijuana. Unlike THC — which is marijuana's most active ingredient that leaves you feeling high — CBD is touted for its medicinal usage without leaving you feeling buzzed. "It is the sister that stays home and cleans the house, while the THC, the psychoactive cannabinoid, is the life of the party," Dr. Mary Clifton, M.D., an NYC-based CBD and Cannabis expert, tells SheKnows.
Why Pregnant Women Might Want to Try it
"While there are pharmaceutical treatments for all these ailments, many health-conscious women want to use more natural treatments wherever possible. As a plant-based supplement, an increasing number of pregnant women are interested in CBD products," Dr. Cheryl Bugailiskis, Cannabis Specialist at Heally, tells SheKnows.
The reasons are valid.
Clinical research has shown that CBD has demonstrated to relieve symptoms of depression and anxiety as well as insomnia.
However, says Bugailiskis, the use of CBD during pregnancy remains "controversial."
Why it's controversial
"The FDA released a warning in October 2019 cautioning against the use of cannabis products, including CBD, while pregnant," says Bugailiskis. "While CBD research remains limited at this time, some animal studies have shown impairment of fetuses when CBD was used. Lack of regulation of CBD products is also a concern – while reputable providers offer quality products, less scrupulous ones have been found to sell products contaminated with harmful chemicals."
According to Dr. Sarah Melancon, Ph.D, a sociologist and clinical sexologist, who has done extensive research on CBD, sexuality and pregnancy, CBD increases the signaling of the cannabinoid anandamide (AEA), and, as a result, has a dose-dependent effect on aspects related to reproduction, "which is cause for concern," she says. Melancon says high levels of AEA are associated with miscarriage in humans, particularly in the first trimester. "On the other hand, low levels of AEA help with implantation and placenta development," she says. "AEA levels stay low during pregnancy, rising during the third trimester of pregnancy 2-4x and are connected with labor onset." According to Melancon women with preterm labor/birth have higher levels of AEA, and even among premature births, "those with the highest levels of AEA delivered fastest."
Since CBD can elevate AEA levels, Melancon says using CBD during pregnancy has the potential to cause miscarriage in the first trimester, as well as increased risk of preterm labor and birth.
"This is especially concerning, because many women may be using CBD before they know they are pregnant, which may be contributing to miscarriages," she says. "More research is needed, but at present a better-safe-than-sorry approach is warranted."
Studies that are available regarding CBD and pregnancy include women who have chosen to use cannabis during their pregnancies. These studies "support that the use of cannabinoids result in intrauterine growth retardation — stunting the growth of the unborn baby," says Clifton.
"At this point, studies suggest that there is not only risk to the growth to the fetus in general, but also that early exposure to cannabinoids may impact the developing brain," she says. "Pregnant women should avoid the use of cannabinoid formulations." While the research on CBD has remained limited, according to Clifton, the studies done "are consistent that the growth of the baby is affected."
What can pregnant women use instead?
"There are a number of things that stimulate and balance the tone of encodcannabinoid system (ECS)," says Clifton. "Pinene, for example, from pine trees or more commonly pine nuts or basil, is excellent for the ECS. Limonene from lemons and other citrus is also delicious and helpful. Beta Caryophyllene and the extracts from black pepper support the tone of the ECS marvelously." She recommends talking with your essential oils expert — as well as those at Boomer Natural Wellness — since they carry products "that support ECS tone without exposure to cannabinoids."
Looking for something completely natural and safe? Bugailiski says that "many women swear by ginger tea or candies to alleviate nausea. Some herbal teas and natural supplements can help with insomnia, and therapy is always an excellent option for dealing with depression or anxiety."
A version of this story was published March 2020.
Before you go, check out our favorite workout recovery essentials:
Read more: sheknows.com
What's in a CBD Multivitamin? [VIDEO]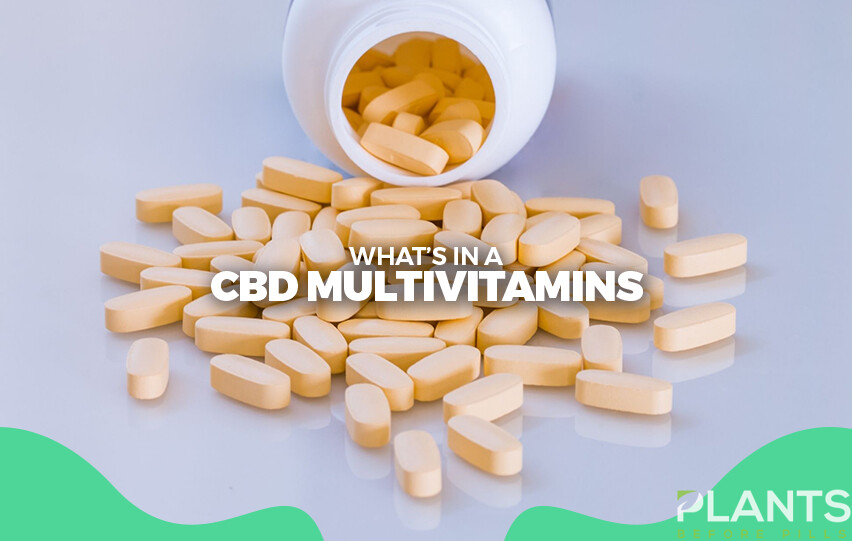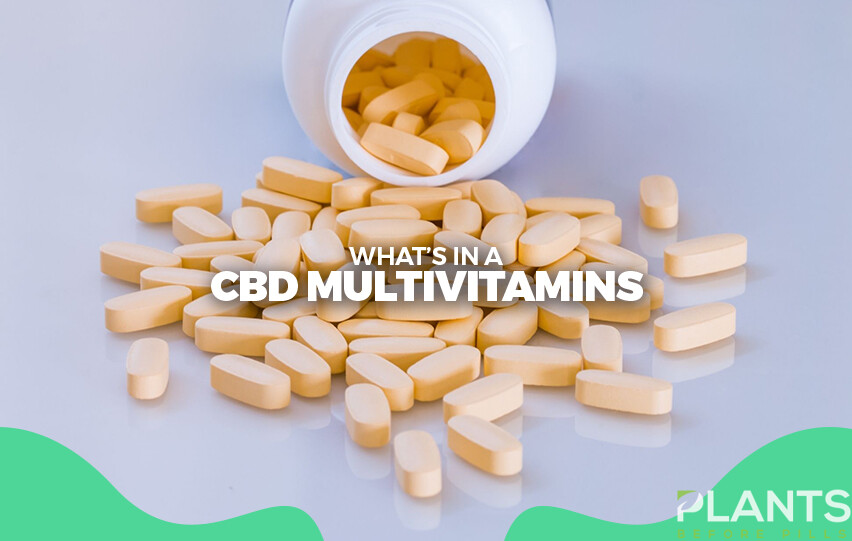 Daily intake of vitamins and minerals help maintain optimum health by filling in nutritional gaps in diet. As CBD becomes more accepted as a health supplement, it is only natural that it'll take the form of multivitamins as a convenient way to combine the benefits of CBD along with other vitamins and minerals.