CBD Cigarettes vs Regular Cigarettes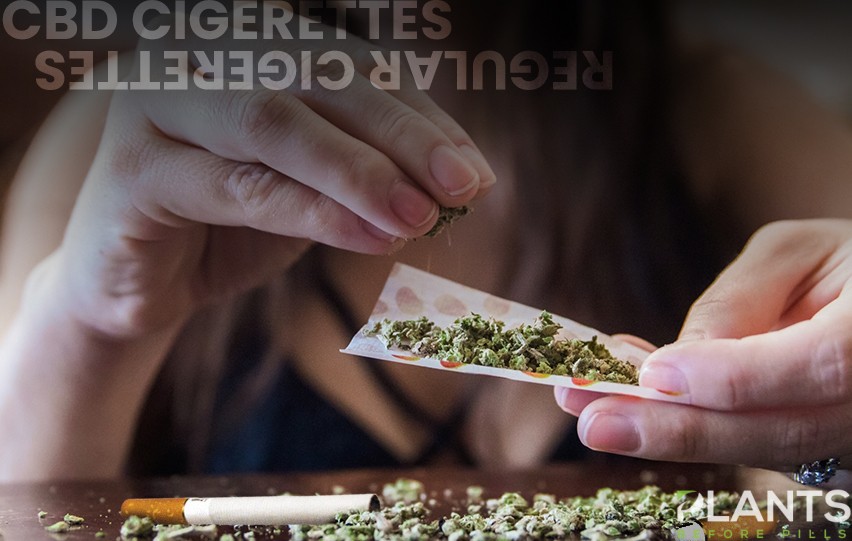 Cigarette smoking is facing downhill in recent years but still, about 14% of Americans are addicted to tobacco cigarettes. Some people find it difficult to give up the act of lighting a cigarette and smoking. Thankfully, there's a healthier alternative. It eliminates the health risks and doesn't get you high.
CBD flower cigarettes have become a well-accepted alternative. They imitate the same feeling as traditional smoking but is not addictive. CBD absorbs into the bloodstream very fast and hits within minutes. The reason people prefer it is the calm and relaxing effect it has on the mind. Researches have claimed the potential of CBD to act as health supplements in treating different ailments like depression and anxiety, stress, Alzheimer, etc.
CBD Cigarettes vs Regular Cigarettes – How are they different?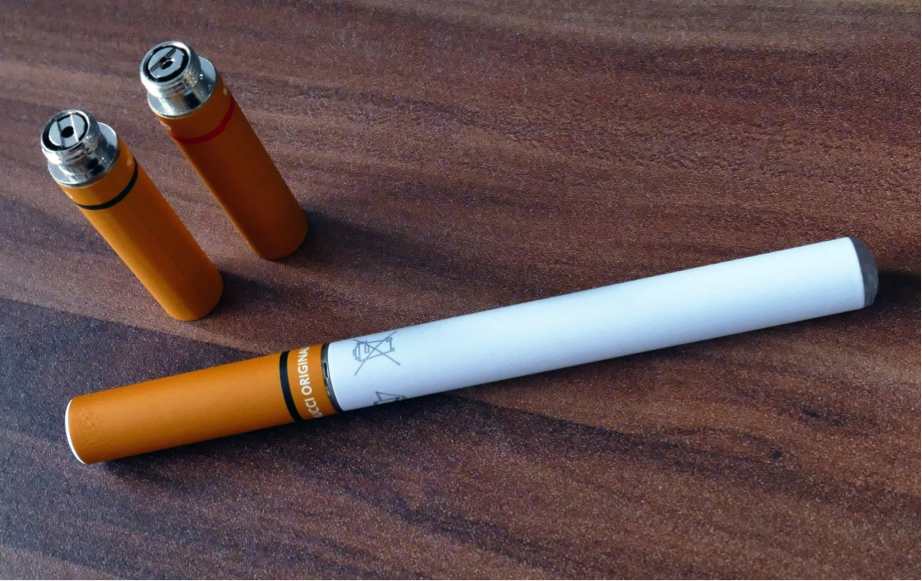 1. No presence of Nicotine
Every type of cigarette contains some amount of nicotine which is the stimulating substance. Smokers and even non-smokers often indulge in nicotine vape products. No matter if it is paired with other substances like tobacco or not, nicotine has dangerous outcomes.
Regular or high-level usage of nicotine hardens the blood vessels, resulting in hindrances in the pathway of blood flow and an increase in the risk of cardiovascular disease. Tobacco is often a reason for oxidative stress, which affects the body at the cellular level and reduces life expectancy.
However, CBD cigarettes are free of nicotine traces. Alternatively, they are rich in cannabinoids, flavonoids, and terpenes. These constituents are agreed to have potent benefits and also work as antioxidants in the body.
2. No Addiction
Nicotine is addictive in an endangered way. This substance creates chemical dependence which lures the brain to want more nicotine. The withdrawal symptoms are very hard to surpass. People trying to cut off nicotine often suffer from irritability, mental instability, unreasonable emotional flips, nausea and other uncomfortable symptoms.
CBD is not addictive in any way. THC, which also found in plants of Cannabis genus has addictive properties but CBD is free from such addictive qualities. It does not generate any chemical or psychological dependency.
People who are in the path of quitting tobacco can calm their symptoms of nicotine addiction by switching to CBD cigarettes. The driving factor behind cigarette addiction is a dependency on nicotine. Many people develop a psychological addiction to the act of smoking. As CBD cigarettes feel and burn the same way tobacco ones, they are used as substitutes to satisfy the psychological disruption caused by quitting tobacco smoking.
3. Safer ingredients
Tobacco cigarettes are crowded with different dangerous additives. Even the primary ingredient, nicotine is highly unsafe. CBD hemp cigarettes are free from such added chemicals. However, the hemp is needed to be grown properly so that there are no contaminants.
4. Enjoyable factor
What excites cigarette smokers is the "rush" or buzz they feel while consuming nicotine for the first time. But once the addictive tendencies settle in, smokers only experience an irritating craving which can be only temporarily satisfied by taking a drag. Within only a few weeks of consuming nicotine, the enjoyable factors perish away. Smokers are left with no choice but continue smoking to satisfy the cravings.
CBD, on the other hand, does not have any strong addictive effect. Users can enjoy a mild feeling of relaxation. CBD smokers are not compelled by their cravings to take up another cigarette. They only smoke by choice, when they want to re-experience the soothing, enjoyable feeling.
5. Taste and Smell
Tobacco smokers repel the people around them. The smell is so stinky that everyone within 10 feet can understand that the person is a tobacco smoker. Not only does tobacco leave behind an overpowering odour, but the smoke also penetrates through the clothes and sits on the skin. Wherever the person goes, they are bound to carry around this unappealing smell.
Tobacco does not taste flavourful. People are stuck with one monotonous taste. But it is not the same with CBD cigarettes. CBD hemp flowers are enriched with flavourful, aromatic oils such as terpenes and flavonoids. Smoking hemp fills you with a delicious experience, and even who do not smoke it, will agree that the smoke of Cannabis sativa is very likeable. The smell does not linger and leaves behind traces. Once you are done with your final puff, everything goes back to normal.
6. Cost
Some smokers limit their intake to 1-2 per day. Others use up half a pack and some go through the whole packet in it. It is not out of the pleasure they get from smoking, but rather the compulsion of addictive nicotine that they light up so many without realising how much it is costing them.
CBD cigarettes allow you to be in control, as there are no addictive substances added. You can light it up or throw away whenever you feel. There is no compulsion, as a result of which, you will be considerably spending less per month.
Cigarette smoking often begins as a youthful act but it soon becomes a nicotine addiction which eventually shows a major impact on health and finances, if not controlled. Smokers, in the attempt to discard smoking, often switch to nicotine patches or vape, failing to realise that nicotine in any form is prone to cause serious health hazards.
Switching to CBD cigarette is the smartest solution. It deals with tobacco and nicotine addiction simultaneously, while maintaining the comfort of smoking. CBD will never form into a habit and people are highly admiring the health benefits that are complementary.
I Used Hemp Oil for 30 Days and This is What Happened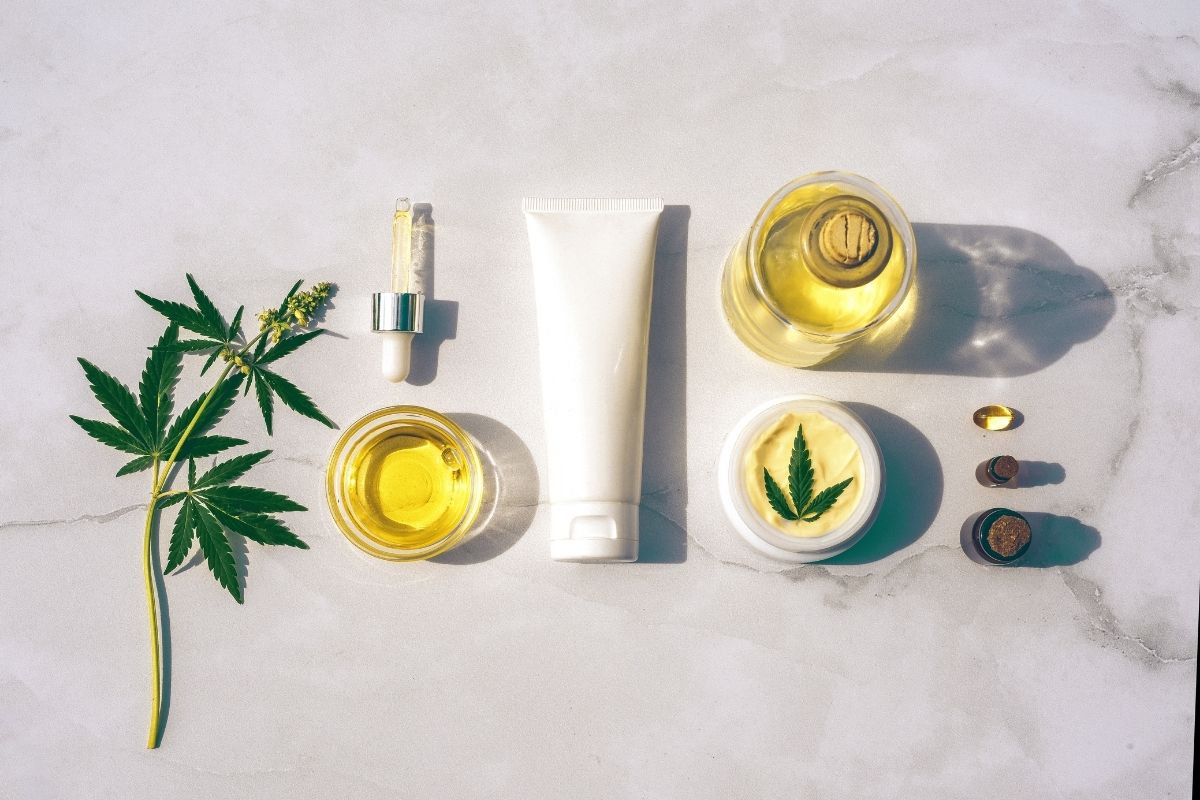 Acne, Redness, pigmentation, and scars are some of the most common skin problems that plagues many. Nowadays, a lot of people are trying out hemp oil as a way to address these skin issues. This Youtuber tries it on her skin for 30 days. Let's see what happens.
Strangest CBD Products in the Market Today
You've definitely heard of oils, tinctures, lotions, skincare, and even soaps in today's cannabis industry. However, believe us when we state that the sector has a lot more unusual items to offer. CBD, one of the cannabis components, is renowned for its anti-inflammatory properties and other advantages.
As a result, many cannabis company owners have attempted to create a variety of CBD-containing products so that individuals may enhance the compound's benefits by combining different goods. You'll witness some of the craziest cannabis in this post.
Strangest CBD Products
CBD Toothpicks
The CBD toothpicks were presented today by the business Ignite, which is one of the most unusual CBD products. These toothpicks aren't only for getting that extra muck out of your teeth; they're also meant to provide some mouth comfort.
When chewed, the active cannabidiols in each stick enable for quick absorption into the circulation, resulting in benefits that may be felt all over the body. These all-natural toothpicks are produced from quarterly farmed North American Birchwood and offer pain alleviation as well as a calming sensation.
CBD Toilet Paper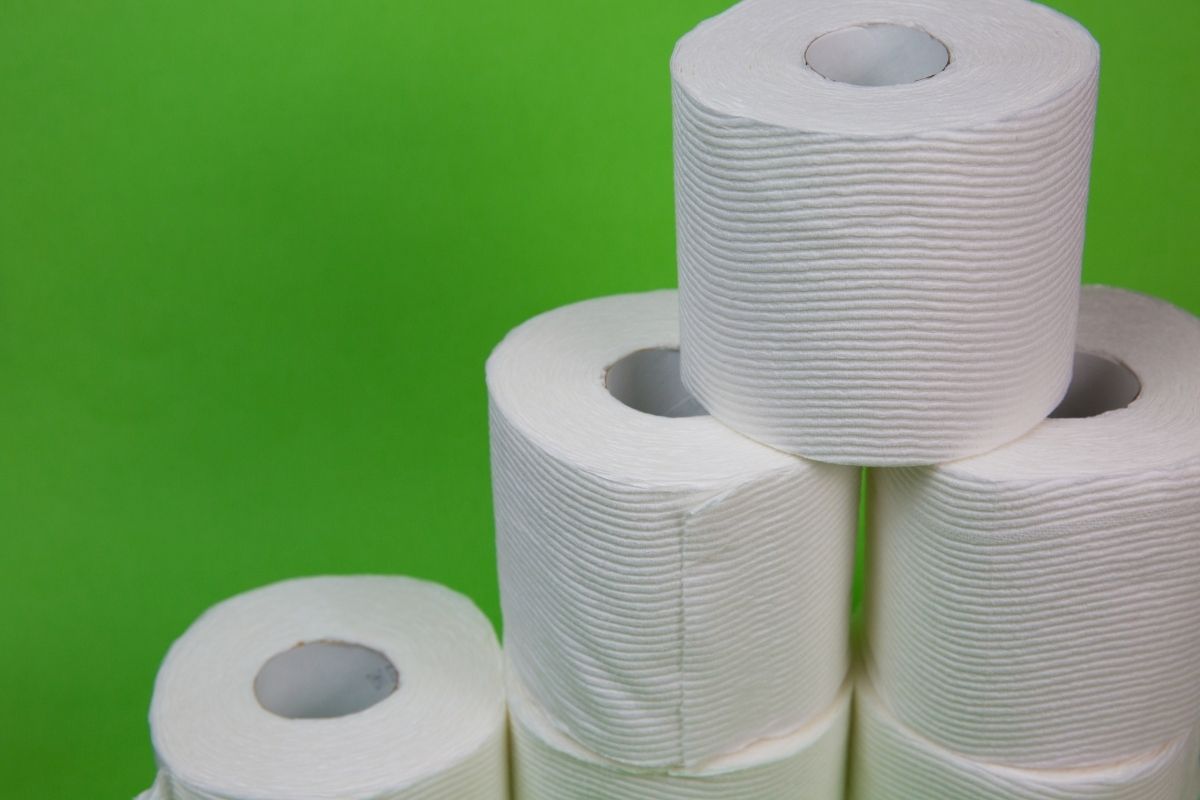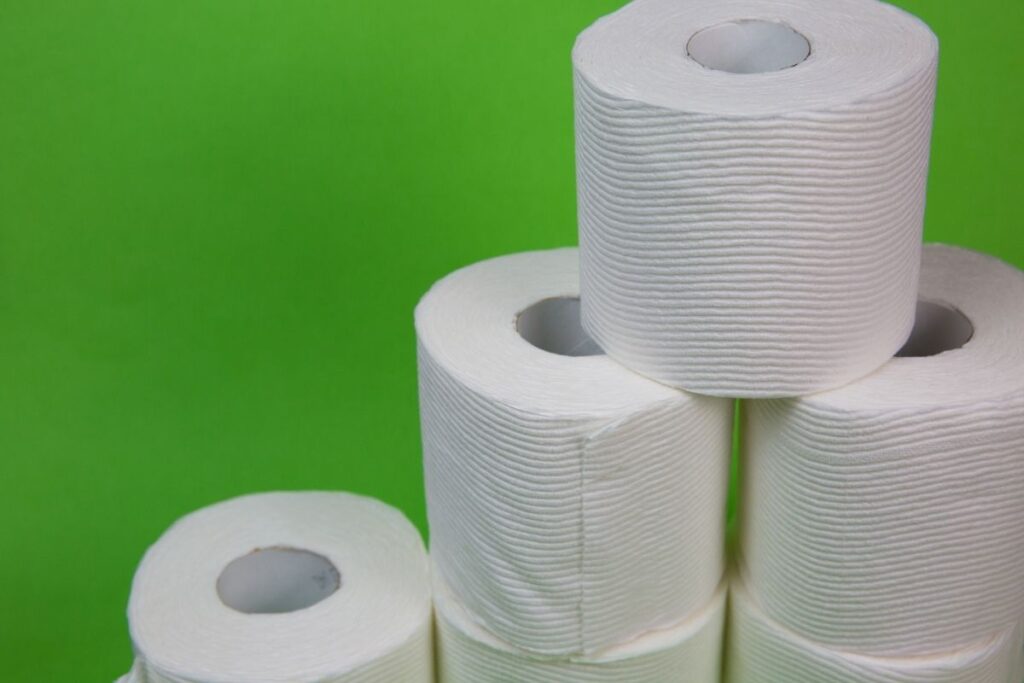 Yes, the Hempies firm introduced their 100% feel-good toilet paper produced from hemp, which may sound strange and amusing. It is said to be softer and more ecologically friendly than any other sort of toilet tissue, according to the company. CBD toilet paper is an all-natural option to treat your bottom gently, with sustainable hemp fibers blended into the paper itself.
CBD Bed Sheets
Because CBD has been shown to help with sleeplessness, stress, and chronic pain, a company named Royal Heritage Home has developed CBD-infused bed sheets and pet beds in the hopes of giving customers a decent good rest.
The bed linens are a 200-count percale mattress made of organic linen that comes in 12 colors, while the pet bed is a fabric dog and cat pad with detachable CBD-infused coverings. So, if you're having trouble sleeping at night, this might be a good choice to consider.
CBD Toothpaste
AXIM Biotechnologies' Oraximax, a CBD toothpaste with additional advantages that generic versions can't match, adds little extra greens to your refreshingly good toothpaste.
Oraximax contains the usual cleansing and decay-prevention capabilities, but owing to the cannabinoid, it also contains antioxidant and anti-inflammatory effects, which can aid with bacteria in gums and chronic pain. CBD toothpaste may also help to heal any harm to teeth caused by cavities, so it's worth asking your dentists about it.
CBD Chips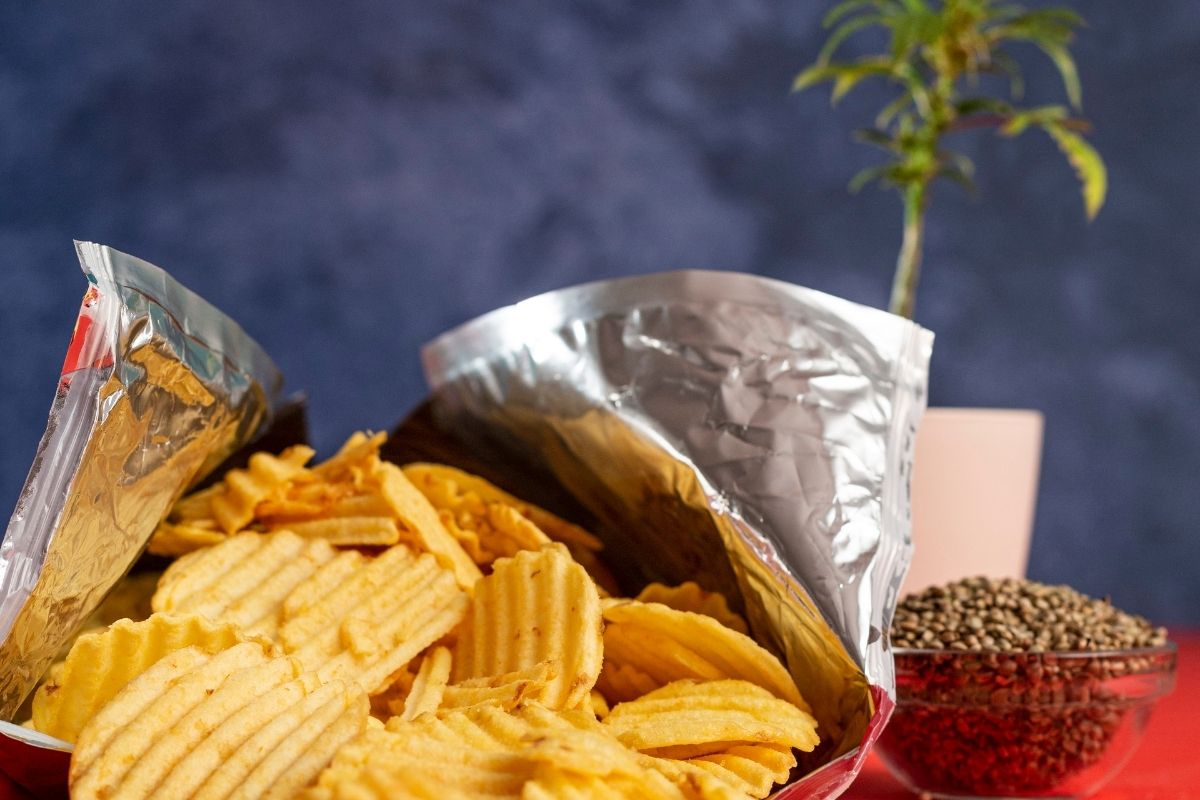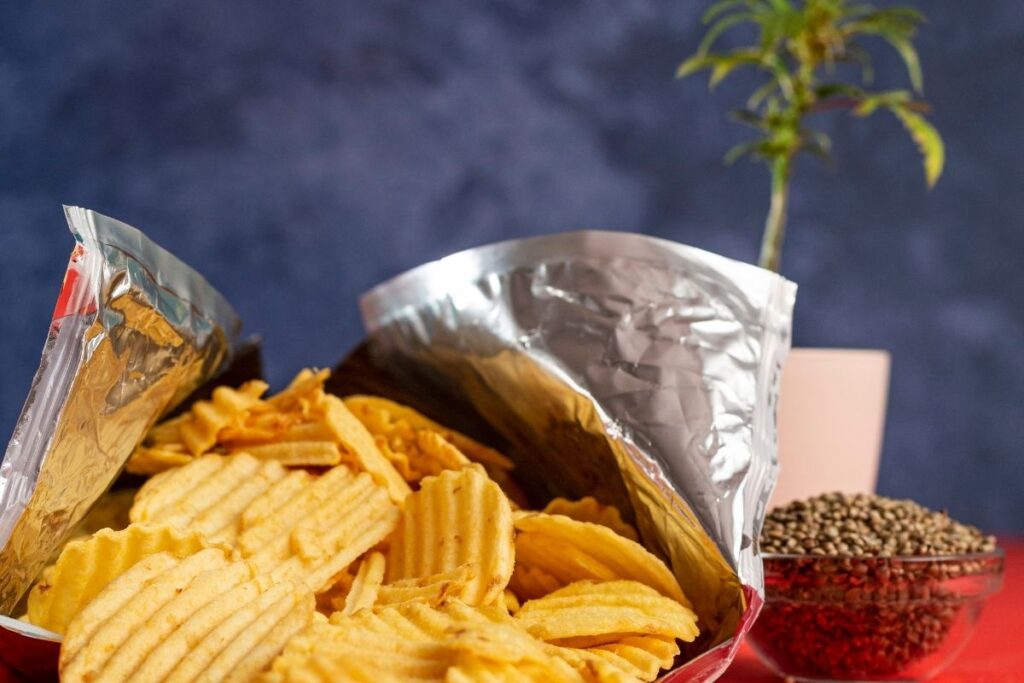 It's time to replace your old potato chips with Earthshine Organics' Jay's CBD potato chips, which are manufactured from Strain Specific Hemp Plants. The crispy nibbles will satisfy the appetite while also providing a relaxing experience, as each chip is laced with natural CBD and contains 100mg, 200mg, or 300mg of CBD per serving. To be safe, it's recommended to consume it alone instead of taking it to a party.
CBD Suppositories
A CBD suppository may not be as fashionable as other CBD products. A CBD suppository, on the other hand, is an efficient technique to ingest CBD.
Vaginal and anal gels skip the digestive process and introduce CBD into the body at a point of entry near the area where users seek to achieve balance. This is particularly important for women's health and wellbeing during periods, as well as for people who have difficulty ingesting tablets or other types of CBD.
The Bottom Line
As you can see, the listed CBD products are just a few of hundreds of new items in the market today. Indeed, the creativity and curiosity of many manufacturers and even us can lead to a new development of strange but promising products in the cannabis industry. However, though CBD offers an array of benefits, it's always best to consult a doctor before using any CBD-infused products.
CBD Skincare Products Worth Trying in 2021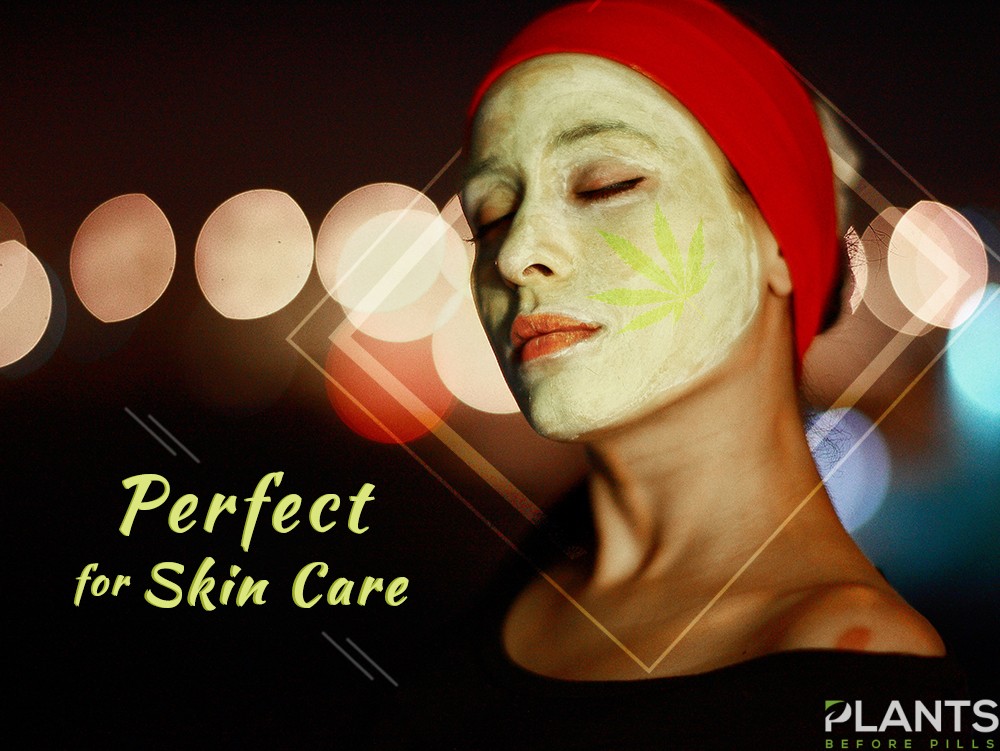 Anti-aging products are popular, and have been for a long time. In fact, people have been using them since ancient Egyptian times to help preserve their youth and live longer lives. Today's anti-aging products usually consist of creams or lotions that contain ingredients like retinol or collagen to help improve skin elasticity or reduce wrinkles. CBD oil is also used in these types of products as it can provide numerous health benefits including improving mood, reducing inflammation and pain, relieving stress and anxiety, boosting immunity, fighting cancer cells (and tumor growth), improving mental focus.
We have chosen the 5 CBD anti aging products below we think are the best, and what you can expect to get from them depending on your needs.
#5 Herbivore Botanicals Emerald CBD + Adaptogens Deep Moisture Glow Oil
Herbivore Botanicals has created a CBD-infused face oil that will leave skin feeling hydrated and glowing. It soothes, nourishes, and protects the skin while also helping to create a feeling of balance and vibrancy.
#4 Saint Jane Luxury Beauty Serum
Saint Jane Luxury Beauty Serum is a powerful serum that will help to rejuvenate and restore skin's natural beauty. It works with your body's own aging process by boosting the production of collagen, elastin, and other essential proteins.
#3 Cannuka Nourishing Body Cream
This is another popular CBD skincare product that is getting some attention as of late. Cannuka Nourishing Body Cream is designed to moisturize, heal and soothe the skin while also providing a natural anti-aging treatment.
#2 Kiehl's Cannabis Sativa Seed Oil Herbal Concentrate
Kiehl's Cannabis Sativa Seed Oil Concentrate does not have any THC, but it is a natural and powerful anti-aging solution that can be used to reduce wrinkles on the skin. This product will also help to minimize the appearance of other age spots as well.
#1 Azure Botanics Opulent Beauty Oil
This CBD oil formulation from Azure Botanics provides benefits including reducing inflammation, improving skin elasticity, reducing wrinkles, and fighting aging in general. It has all of the benefits mentioned above but also packs in a variety of other ingredients to help with the skin.
What is working for you?
What kind of CBD skin care regimen are you using to fight aging and what are the results so far?
Please share your favorites on our Facebook page!