CBD Cigarettes vs Regular Cigarettes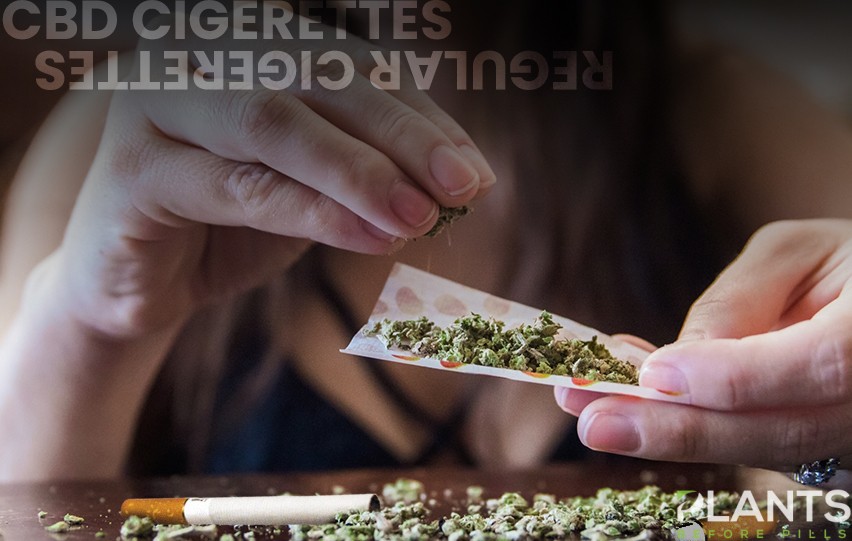 Cigarette smoking is facing downhill in recent years but still, about 14% of Americans are addicted to tobacco cigarettes. Some people find it difficult to give up the act of lighting a cigarette and smoking. Thankfully, there's a healthier alternative. It eliminates the health risks and doesn't get you high.
CBD cigarettes have become a well-accepted alternative. They imitate the same feeling as traditional smoking but is not addictive. CBD absorbs into the bloodstream very fast and hits within minutes. The reason people prefer it is the calm and relaxing effect it has on the mind. Researches have claimed the potential of CBD to act as health supplements in treating different ailments like depression and anxiety, stress, Alzheimer, etc.
CBD Cigarettes vs Regular Cigarettes – How are they different?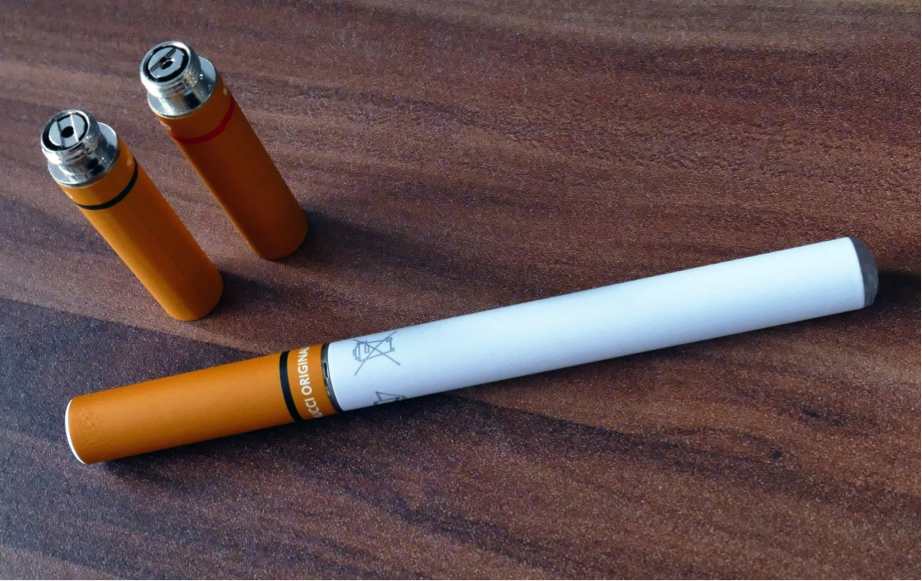 1. No presence of Nicotine
Every type of cigarette contains some amount of nicotine which is the stimulating substance. Smokers and even non-smokers often indulge in nicotine vape products. No matter if it is paired with other substances like tobacco or not, nicotine has dangerous outcomes.
Regular or high-level usage of nicotine hardens the blood vessels, resulting in hindrances in the pathway of blood flow and an increase in the risk of cardiovascular disease. Tobacco is often a reason for oxidative stress, which affects the body at the cellular level and reduces life expectancy.
However, CBD cigarettes are free of nicotine traces. Alternatively, they are rich in cannabinoids, flavonoids, and terpenes. These constituents are agreed to have potent benefits and also work as antioxidants in the body.
2. No Addiction
Nicotine is addictive in an endangered way. This substance creates chemical dependence which lures the brain to want more nicotine. The withdrawal symptoms are very hard to surpass. People trying to cut off nicotine often suffer from irritability, mental instability, unreasonable emotional flips, nausea and other uncomfortable symptoms.
CBD is not addictive in any way. THC, which also found in plants of Cannabis genus has addictive properties but CBD is free from such addictive qualities. It does not generate any chemical or psychological dependency.
People who are in the path of quitting tobacco can calm their symptoms of nicotine addiction by switching to CBD cigarettes. The driving factor behind cigarette addiction is a dependency on nicotine. Many people develop a psychological addiction to the act of smoking. As CBD cigarettes feel and burn the same way tobacco ones, they are used as substitutes to satisfy the psychological disruption caused by quitting tobacco smoking.
3. Safer ingredients
Tobacco cigarettes are crowded with different dangerous additives. Even the primary ingredient, nicotine is highly unsafe. CBD hemp cigarettes are free from such added chemicals. However, the hemp is needed to be grown properly so that there are no contaminants.
4. Enjoyable factor
What excites cigarette smokers is the "rush" or buzz they feel while consuming nicotine for the first time. But once the addictive tendencies settle in, smokers only experience an irritating craving which can be only temporarily satisfied by taking a drag. Within only a few weeks of consuming nicotine, the enjoyable factors perish away. Smokers are left with no choice but continue smoking to satisfy the cravings.
CBD, on the other hand, does not have any strong addictive effect. Users can enjoy a mild feeling of relaxation. CBD smokers are not compelled by their cravings to take up another cigarette. They only smoke by choice, when they want to re-experience the soothing, enjoyable feeling.
5. Taste and Smell
Tobacco smokers repel the people around them. The smell is so stinky that everyone within 10 feet can understand that the person is a tobacco smoker. Not only does tobacco leave behind an overpowering odour, but the smoke also penetrates through the clothes and sits on the skin. Wherever the person goes, they are bound to carry around this unappealing smell.
Tobacco does not taste flavourful. People are stuck with one monotonous taste. But it is not the same with CBD cigarettes. CBD hemp flowers are enriched with flavourful, aromatic oils such as terpenes and flavonoids. Smoking hemp fills you with a delicious experience, and even who do not smoke it, will agree that the smoke of Cannabis sativa is very likeable. The smell does not linger and leaves behind traces. Once you are done with your final puff, everything goes back to normal.
6. Cost
Some smokers limit their intake to 1-2 per day. Others use up half a pack and some go through the whole packet in it. It is not out of the pleasure they get from smoking, but rather the compulsion of addictive nicotine that they light up so many without realising how much it is costing them.
CBD cigarettes allow you to be in control, as there are no addictive substances added. You can light it up or throw away whenever you feel. There is no compulsion, as a result of which, you will be considerably spending less per month.
Cigarette smoking often begins as a youthful act but it soon becomes a nicotine addiction which eventually shows a major impact on health and finances, if not controlled. Smokers, in the attempt to discard smoking, often switch to nicotine patches or vape, failing to realise that nicotine in any form is prone to cause serious health hazards.
Switching to CBD cigarette is the smartest solution. It deals with tobacco and nicotine addiction simultaneously, while maintaining the comfort of smoking. CBD will never form into a habit and people are highly admiring the health benefits that are complementary.
Get the Best Sleep of Your Life with CBD Oil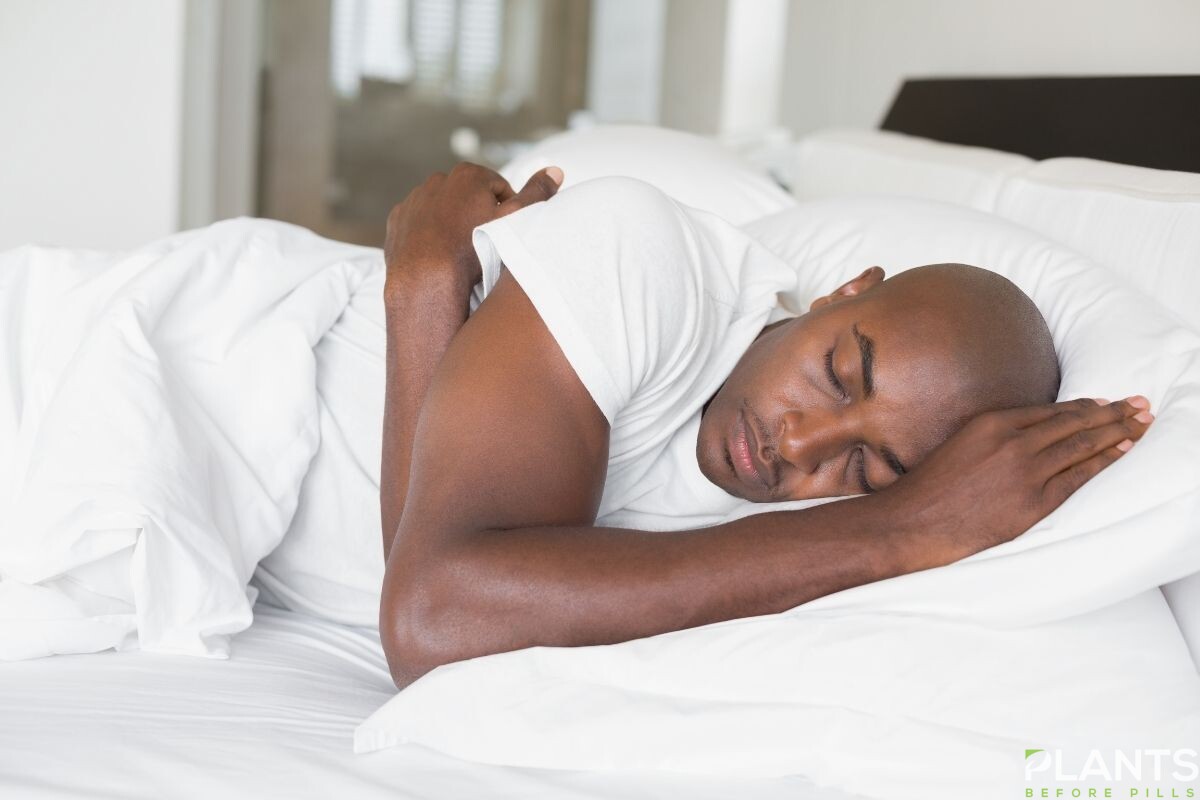 CBD oil has been touted as a miracle worker by avid users that even those who are not regular users of this product have started exploring what it has to offer. From treating chronic pain and even being used for addressing acne and other similar skin conditions, cannabidiol seems to be present just about everywhere you look.
With the strides it has made in the field, it appears that CBD products have successfully permeated various sectors, including those for sleep. After all, no matter how medical professionals and experts have emphasized the importance of sleep and getting enough rest, individuals from all over the world still suffer from insufficient sleep and rest.
A recent study conducted by The American Academy of Sleep Medicine that around 30 to 35 percent of adults have difficulty in either staying asleep or giving in to rest. At times, these individuals also encounter irregular sleeping patterns, especially with the heightened use of technology.
Lack of Sleep and Its Effects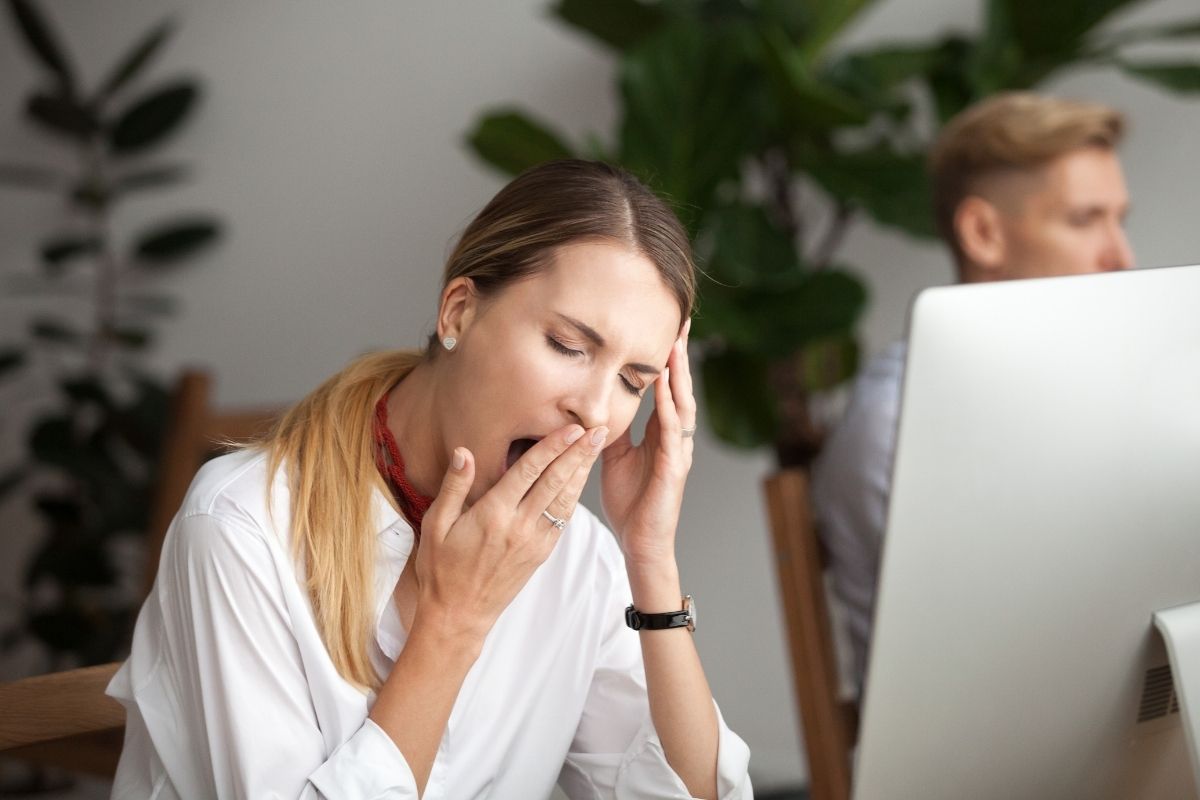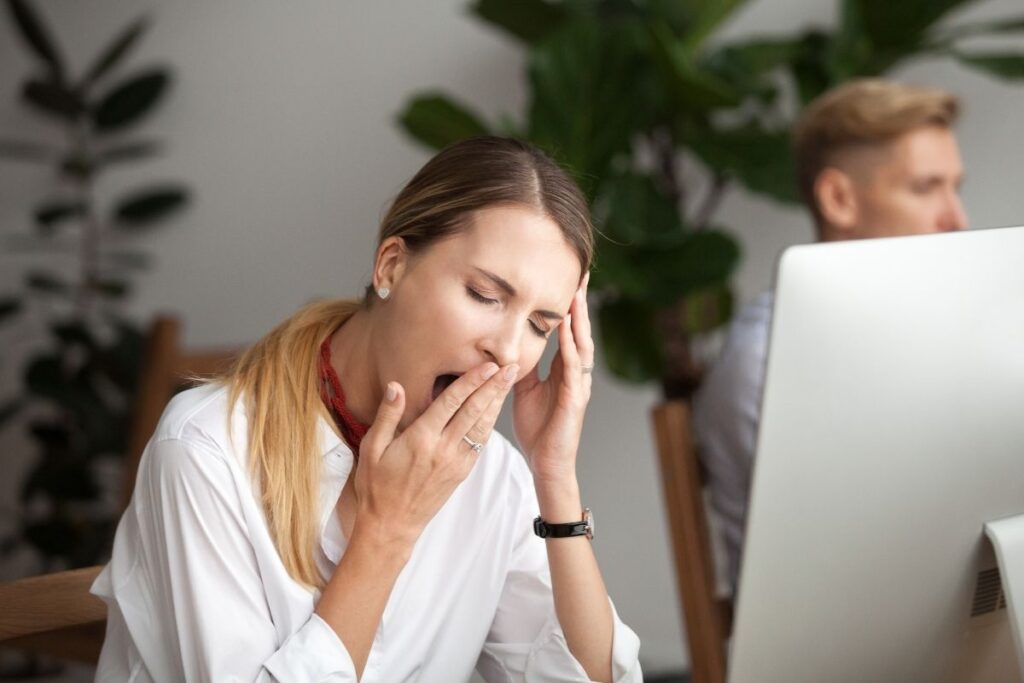 Sleep and rest are both vital in fulfilling day-to-day tasks. It helps individuals stay on top of their game and achieve productivity. However, insomnia and other sleep-related disorders could hinder individuals from getting the best sleep of their life.
Without ample rest, individuals are more likely to succumb to depression and have higher blood pressure. This can also lead individuals to suffer from poor memory, a lack of motivation, daytime sleepiness, and even an increased risk for incurring accidents or errors throughout the day.
How CBD Can Help You Get Better Sleep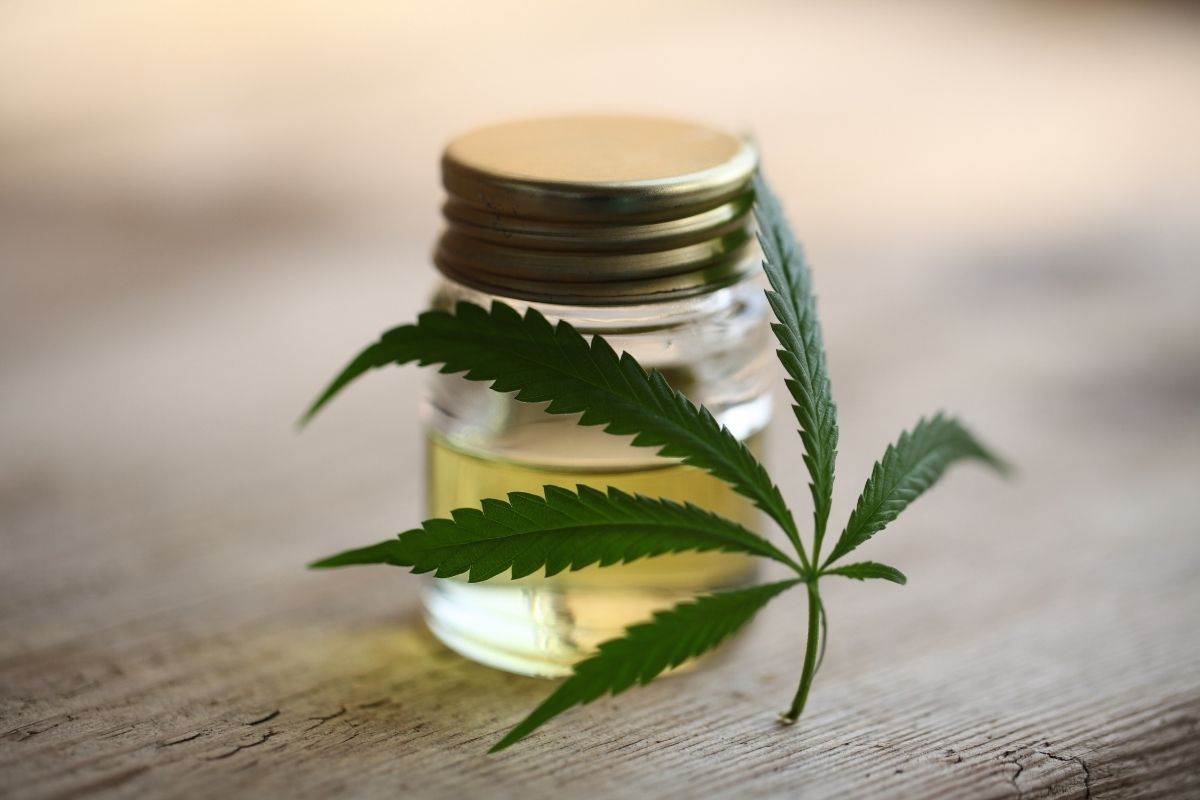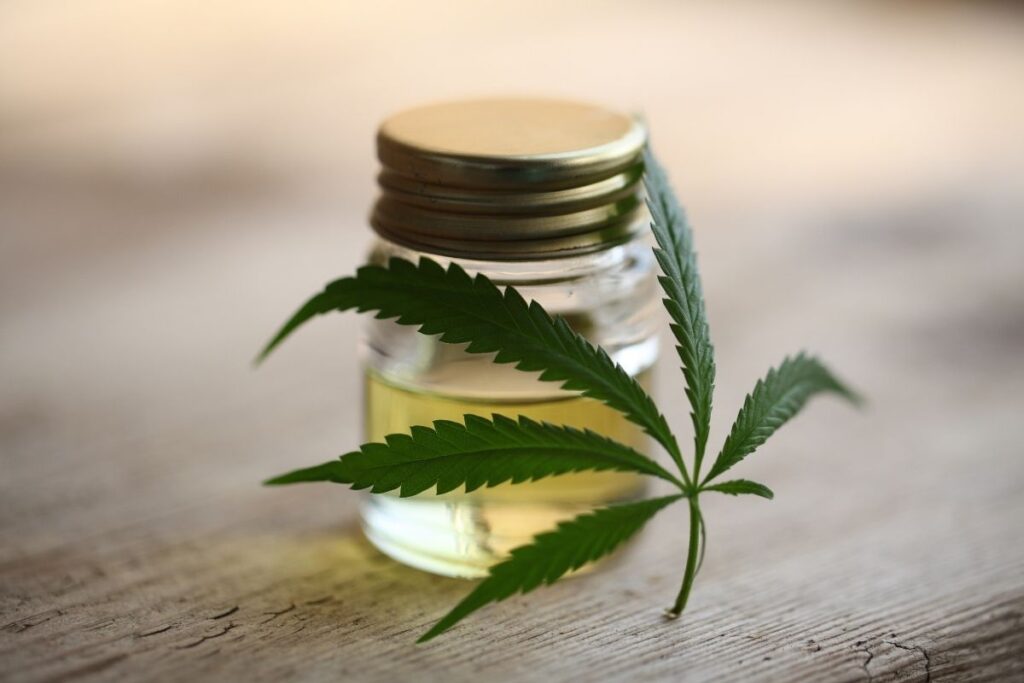 As you might already know, cannabidiol is a non-psychoactive compound that is derived from the cannabis plant. As one of the cannabinoids found in the plant, it interacts with the endocannabinoid system of the human body, allowing users to have a more regulated bodily system.
CBD oil can help alleviate these symptoms by providing you with the tools to relax and calm yourself, allowing you to get in a state of rest and to stay asleep for a longer period of time.
Although the research behind cannabidiol is still in its infancy stages, there are already studies that show the efficacy of CBD in treating insomnia and poor sleeping patterns. For one, CBD products have shown to be effective in addressing anxiety and restlessness, letting users calm their thoughts at night.
Moreover, with cannabidiol being an effective pain reliever, users of this compound have reportedly found that in reducing and addressing their chronic pain, CBD products have improved their sleep. No longer will individuals suffer from recurring pain throughout the night, allowing them to get better sleep and be productive the following day.
For individuals who wish to incorporate cannabidiol in their life to improve their sleep, and by extension, their quality of life, starting slow and small might be the best way to go. Most of the people who found that their sleep improved were given between 25 milligrams to 1,500 milligrams of CBD per day, with 160 milligrams being a good starting point.
Although CBD oil is often found in tinctures, beginners can also try for other formats, such as capsule form, in yummy gummies, and even CBD oil-infused tea. If you want to surround yourself with something new, Vice even gave a review on CBD-infused pajamas, socks, and pillows, all of which have cannabidiol weaved into the very yarn itself.
The Bottom Line
Adding cannabidiol into your nightly routine could be a game-changer, particularly to people who find themselves often lacking sleep. With the promising results and effects of CBD has on people's lives, you may just find yourself jumping on this health trend and having the best sleep of your life in no time.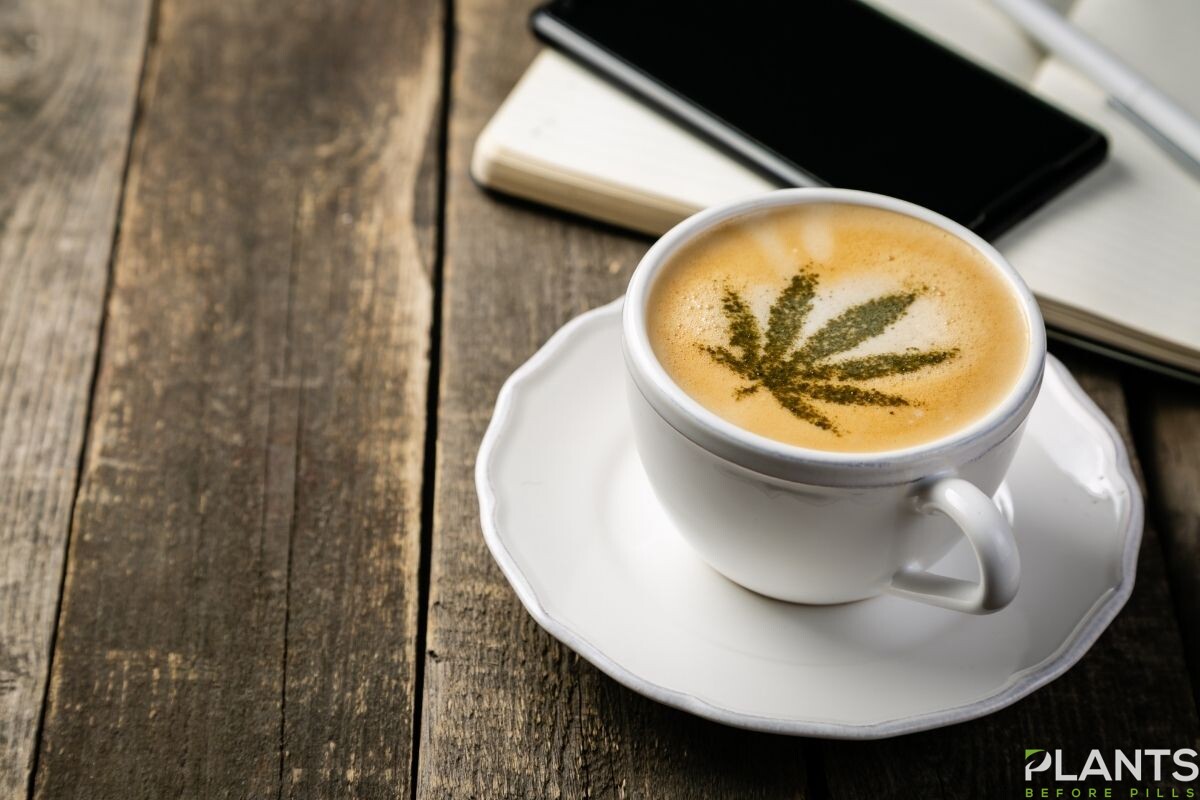 It is no surprise that we have coffee and anxiety in a country where more than 83% of its population drink coffee. What if the anxiety could be reduced? Cannabidiol (CBD) coffee might be just what you need to relax your nerves while still keeping you buzzed.
CBD is a chemical compound that has piqued the interest of those seeking some of the beneficial effects of THC, the psychoactive component, without the psychoactive side effects. In other words, it may help foster a sense of calmness and relaxation when refined into oil or processed into an edible, but it won't get you stoned.
Although CBD may not make you feel euphoric or drugged, many people report a general sense of wellness after taking it, and some people use it for pain relief. It's also often prescribed for anxious people, and it's been shown to help with epilepsy in some instances. In this article, we've listed topics where you'll discover the effects of CBD and coffee when mixed in a cup.
What Is CBD Coffee?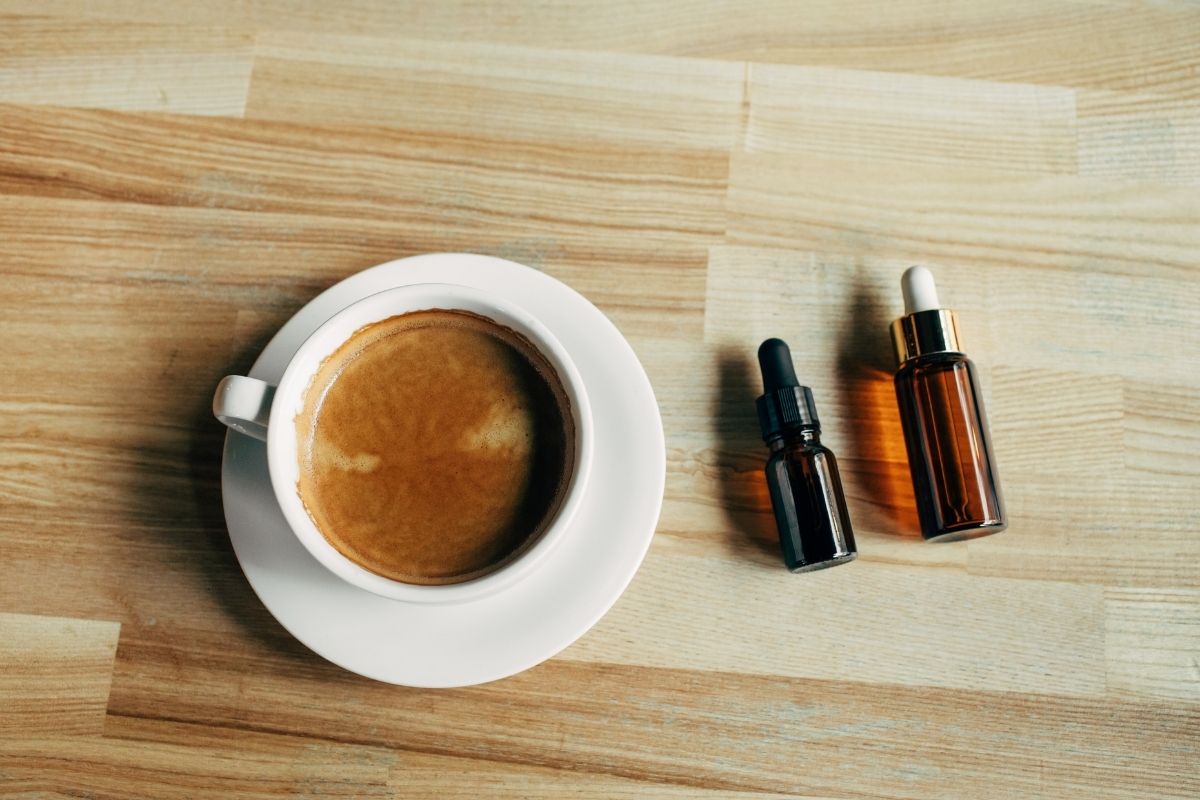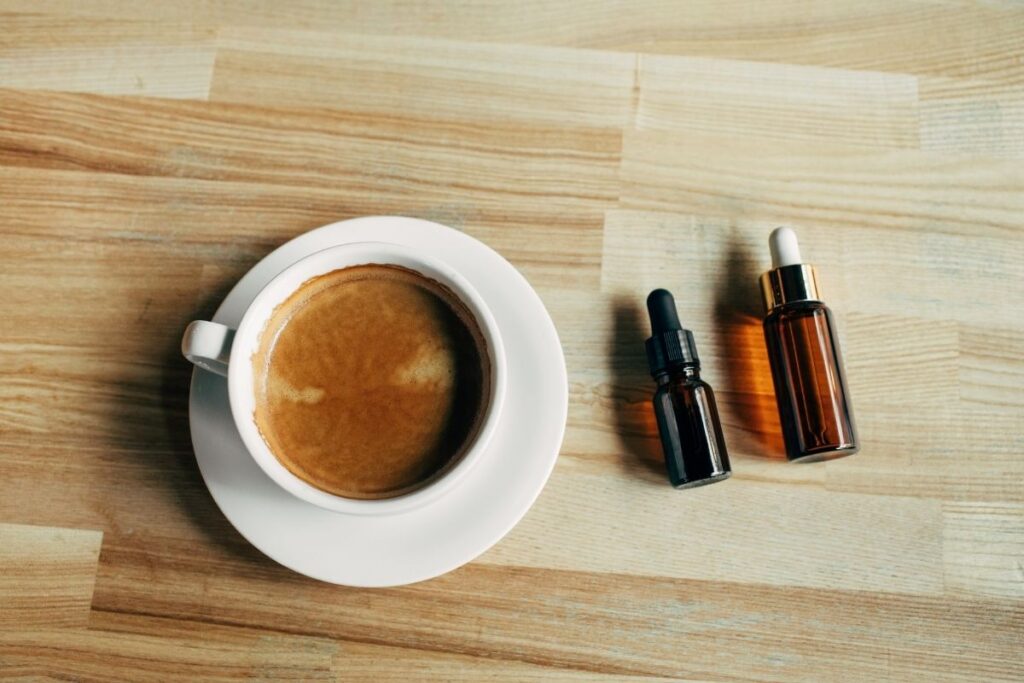 There are various ways to bring CBD into your body, and coffee is one way to rise in popularity. It is not surprising, particularly as coffee bars and specialty coffee shops are always looking for new and interesting flavors.
Coffee owners are still looking for new ways of attracting customers. Many coffees are submerged and sweetened with fructose syrup in calorie-rich creamers. It's time for coffee, which has potential advantages such as CBD.
Some coffee beans are infused with CBD by CBD firms. You grind and pack the coffee beans for sale. In this way, you can make baristas in a coffee shop or make a cup in your home privacy. However, CBD coffee is more common by incorporating CBD tinctures. CBD coffee is just as it sounds like: CBD-infused coffee, without intoxication, harnesses the beneficial effects of cannabis. CBD is perfectly legal to sell and consume CBD coffee, as opposed to weed.
Benefits of CBD Coffee (h3)
There are several advantages to making coffee and adding CBD to it. First of all, because caffeine speeds up the secretion and dopamine production, it plays a key role in the motives for reward-motivated actions to add CBD to your coffee.
Serotonin has the effect of a moderate antidepressant. The signs of depression can not be alleviated, but non-patients can take a more rosy view as they all want to go back to sleep.
Caffeine also makes the muscles stronger than themselves. It helps you to feel solid, secure, and ready for the morning journey. These are just a few of what a cup of CBD Coffee can offer to your system.
How CBD Coffee Works on Your Body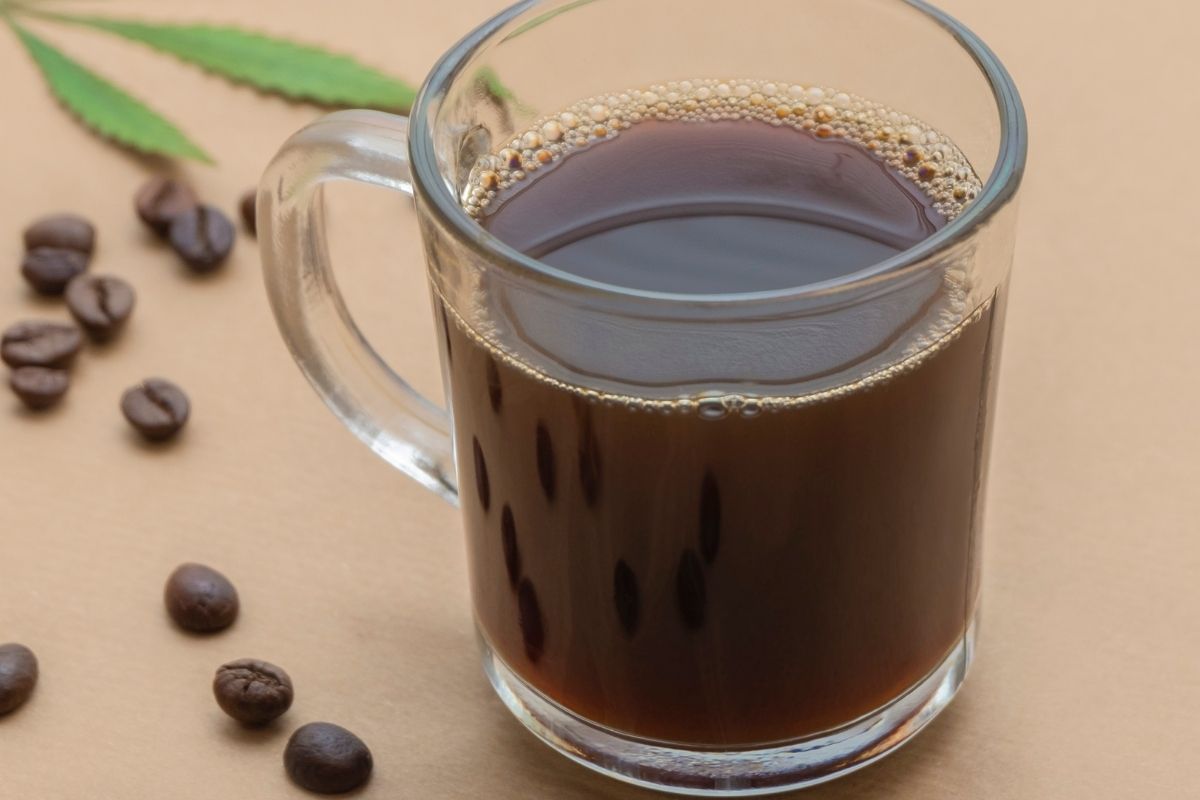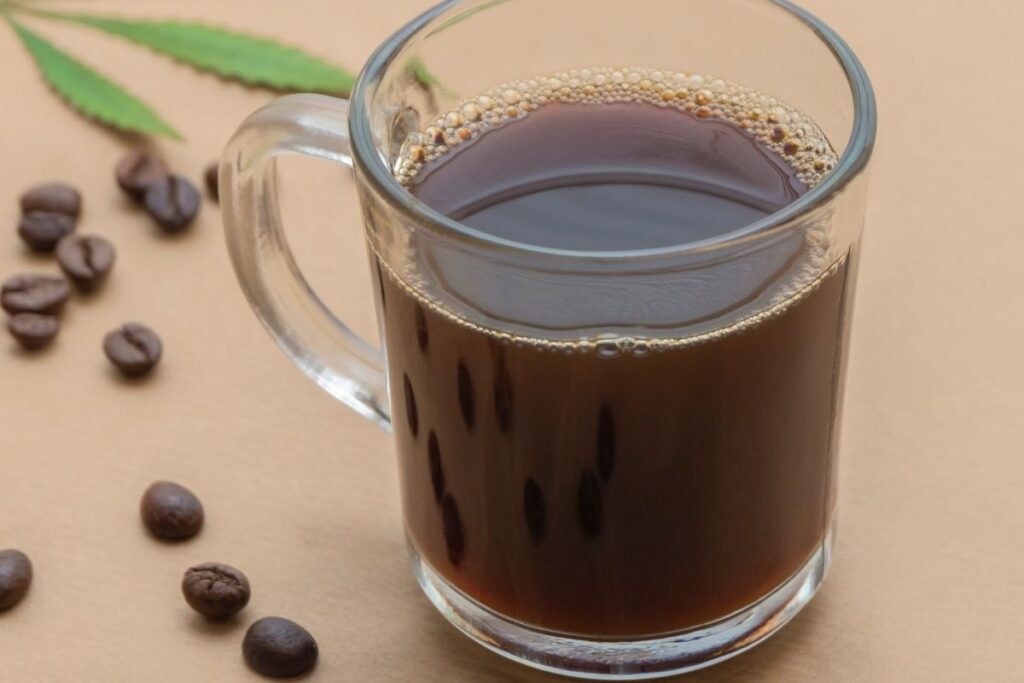 Before brewing a CBD coffee, it's best to understand if it is good for you. Caffeine joins the body as we drink coffee. It is structurally similar to adenosine which is a substance that binds to adenosine receptors. This association triggers a chemical reaction in the receptors of adenosine and nerves. As a result, we get exhausted.
Caffeine can bind to adenosine receptors because it is similar to adenosine. Caffeine, on the other hand, has no sleepy side effects. Caffeine, rather than waking us up, prevents adenosine from causing us to fall asleep.
Although caffeine is an excellent source of energy, it can also spark a harsh afternoon depression. Caffeine withdrawal symptoms can range from mood swings to jitters. Since CBD is often used to promote relaxation, some people love incorporating it into their coffee.
Takeaway
CBD coffee is a common topic right now, thanks to the many beneficial effects that consumers and experts claim it can have. Despite the new legalization of hemp cultivation for CBD, less testing has been conducted. However, it is understood that it isn't a psychoactive drug, it won't get you high, and it can help with a variety of health problems, like chronic pain.
You'll have to know for yourself whether it's appropriate for you. Before doing it, it's also a good idea to seek medical advice.
PH Search Avatar image CBD Recipe: Sparkling Rose Elixir Mocktail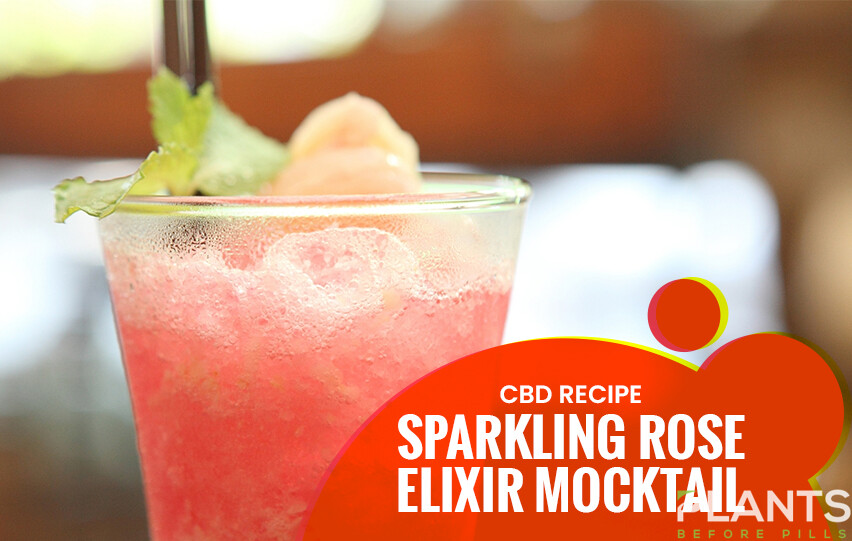 This nice, refreshing mocktail is the perfect drink after a long and stressful day. Being infused with CBD, it'll certainly help in soothing your frayed nerves, Watch this video to find out how to make this healthy and fun drink!