CBD Products Celebrities Swear By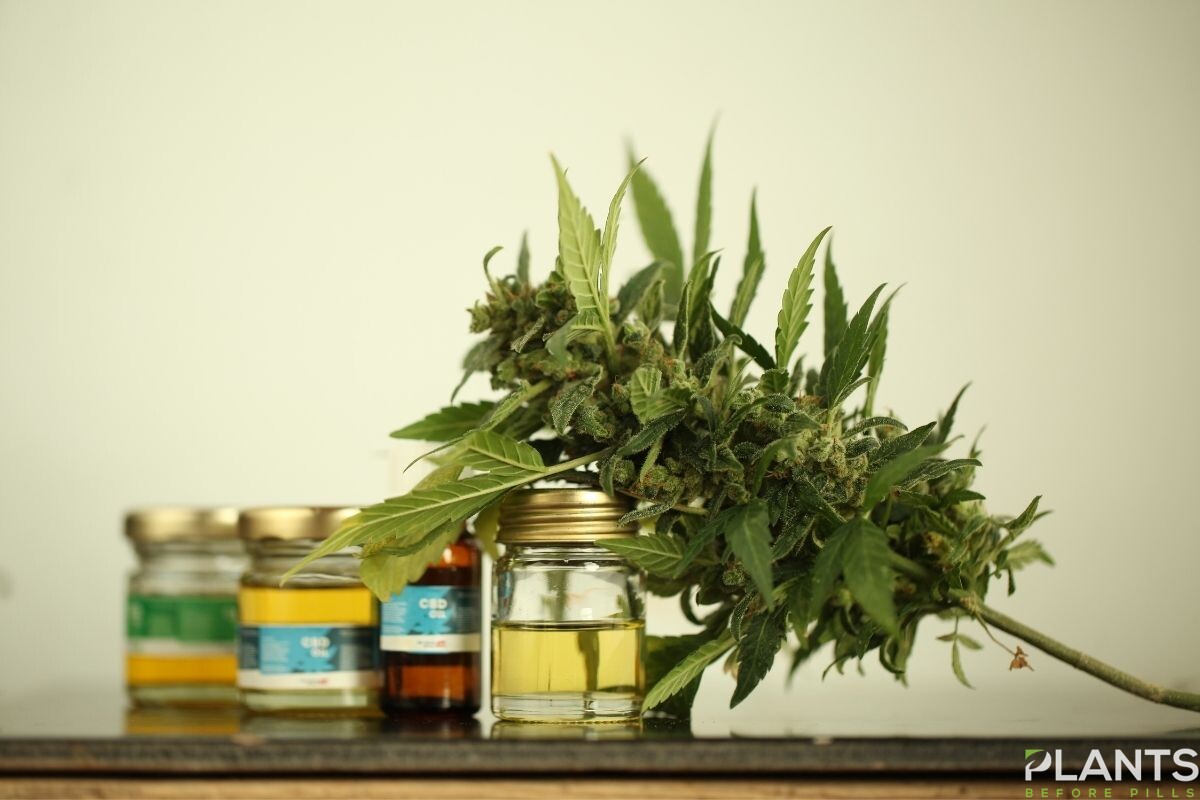 Cannabidiol is present just about everywhere we look these days. From the products we consume, bathe in, or even eat and drink, CBD products undoubtedly permeate the market, and for good reason. Apart from keeping up with the trend and the state legalizations left and right, it cannot be denied that its presence can be chalked up to Hollywood celebrities and influencers who never fail to go along with the latest health and wellness trends.
With cannabidiol being a transformative aspect in self-care and other sectors, with its calming and soothing effects, as well as its pain-relieving properties, it comes as no surprise that the biggest names in Hollywood are obsessed with cannabidiol. As a matter of fact, some of these celebrities have even launched their own brands in pursuit of greener pastures (no pun intended).
Why Turn to Cannabidiol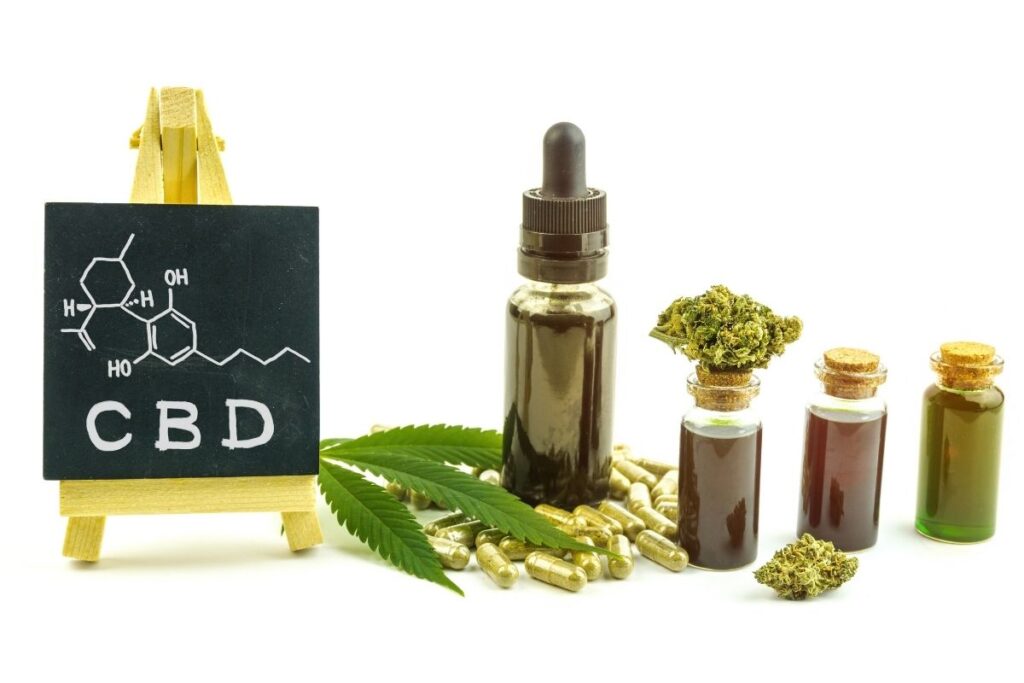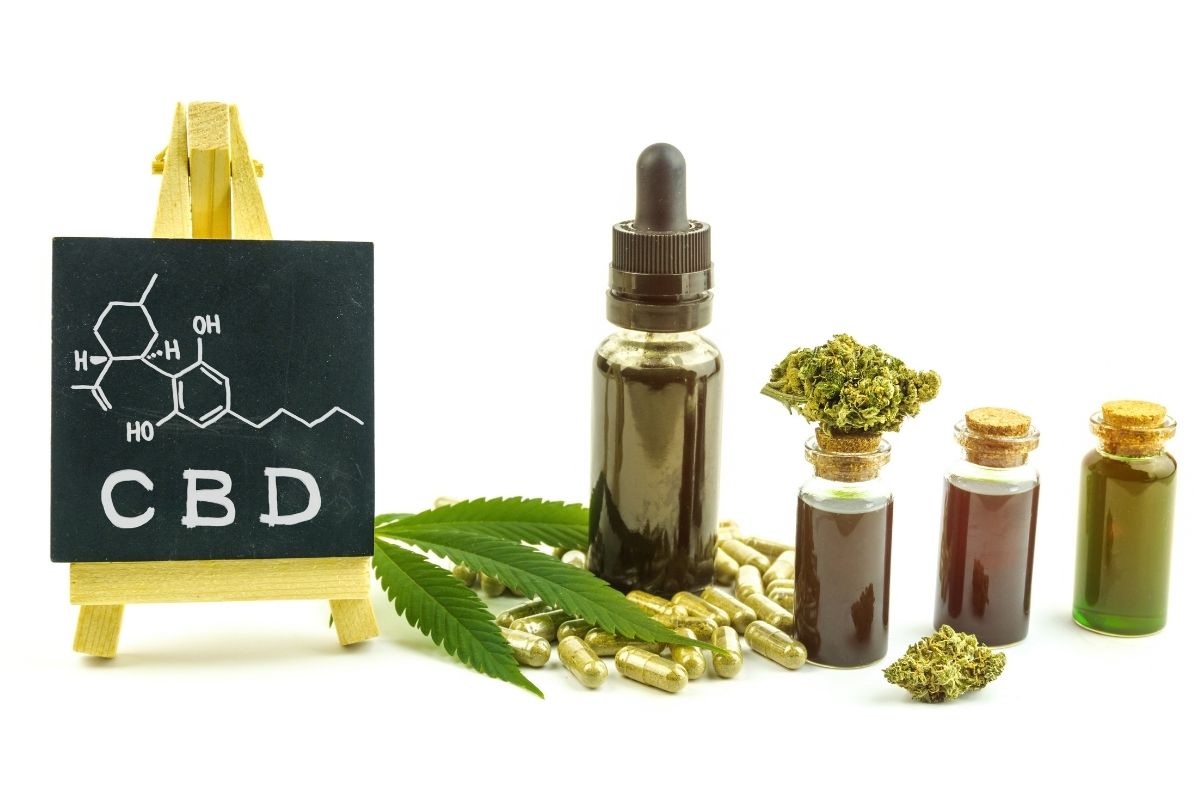 Individuals turn to cannabidiol for a variety of reasons. The same goes for these celebs, especially since they deal with different situations, may it be for work or on a more personal level. Whatever these may be, CBD oil is ideal for tons of things.
Without the tetrahydrocannabinol (THC) compound that creates a "high" or mind-altering effects, cannabidiol can to promote rest and relaxation. For those who lead busy lives, this can greatly aid in boosting their quality of life and improve their overall health and wellness.
Moreover, cannabidiol has been found to greatly reduce symptoms of stress and anxiety, thereby bringing a sense of peace over users who need to improve their mental wellbeing. Not only that, CBD products are good for sleep, as well as in managing chronic pain and inflammation.
The Power of Celebrities
The influence and power that celebrities in the business have over their followers and even their peers are enormous. Besides helping destigmatize the notions surrounding the use of CBD products, these individuals can also urge people to advocate for and support companies, brands, and what these stand for.
The growing media coverage, coupled with celebrity-owned and –backed businesses, have helped the cannabis industry rise and flourish to what it is today. By constantly speaking up and advocating for CBD use, these Hollywood personalities are fast breaking down barriers and walls that have long been in existence. This can be attributed not only to their popularity and presence, but by the credibility and support they lend to products and companies alike.
Female Celebrities That Use Cannabidiol
Kim Kardashian
Kim Kardashian is no stranger to the limelight, given that she has been at the forefront of reality television throughout the years. However, in 2019, she made waves for a different reason – using CBD products in her baby shower. Here, guests took home an array of products, including Wildflower's vaporized CBD offerings.
In the past, this celebrity has also made her love for Pellequr known. The brand makes CBD oil, CBD bath bombs, and other similar luxurious items that are used in its Beverly Hills spa location.
Jane Fonda
With a global health crisis still underway, it can be hard for anyone to get the right amount of sleep at night. Because of this, the former exercise guru and now hardcore activist has taken to raving about the CBD vape pen of Dosist called Sleep to help her get through the night in just a couple of puffs – all without that unwanted high.
Kristen Bell
We all know Kristen Bell from the Good Place and trust us when we say she knows what she's talking about when it comes to using CBD oil. Besides having taken it at a relatively younger age at 18 for managing anxiety and depression, it also allowed her to cope with the pains that come with working out.
Now, the Good Place star has launched her own company of premium CBD skincare and bath products called Happy Dance. Prior to this, however, she has been a loyal supporter of Lord Jones cream for addressing sore muscles.
A-listers have the capacity to influence the cannabis landscape. Through their support and patronage, one can certainly hope that the cannabidiol industry continues to flourish while creating and effecting change throughout the years.
What is Industrial Hemp and What is it Used For?
One of the first known instances of humans using hemp dates back to over 10,000 years ago, when it was used in China to make fabrics, paper, and other textiles like rope. The widely used hemp for industrial and medicinal purposes was banned in the U.S. in 1937. In 2018 the Farm Bill opened hemp's massive potential again, and it is only now regaining traction in the U.S. and elsewhere in the world as research is beginning to reveal the many benefits of hemp.
Industrial hemp is quite a common crop in the U.S. since it looks like marijuana, but the two are different plants, though they are both members of the cannabis family. Hemp is grown mainly for its seeds and fibers. Hemp fibers can be used to make ropes and fabrics, while its seeds can be pressed to produce oil. As with any product, the quality of the end product always starts from the source. In order to get the best yields and the best end products, a grower should utilize high-quality industrial hemp seeds. 
1. What is Industrial Hemp?
Industrial hemp is a variety of the Cannabis sativa plant species explicitly grown for non-drug or psychoactive purposes. It is a tall, leafy plant that can be used for various applications. In this blog post, you will get more information about industrial hemp and its uses around the world.
2. What is Industrial Hemp Used For?
Hemp is used as a biofuel:

 As fuel prices soar with the recent sanctions on Russia, fuel sources are exhausted in much of the world, causing the supply to decrease and the demand to increase. Use cases for more sustainable alternative fuels are on the rise. With that being said, hemp can be converted to ethanol through a process called cellulolysis, where the cellulose is converted to sugars that can be fermented and distilled into fuel.

Hemp is used as a food source: 

Hemp can be incorporated into the diet in a few ways. It can be added to oatmeal or yogurt, sprinkled over fresh salads, and cold-pressed into oil that can also be used to garnish a salad. It can also be added to baked goods such as bread and muffins.

Hemp is used in medical treatments: 

Hemp is often used in the medical field to help with ailments like arthritis, asthma, warts, as well as many other medical conditions.

Hemp is used to make clothing: 

Hemp has been used for hundreds of years as its fibers are strong and durable. Hemp has four times the strength of cotton, resists bacterial growth, and prevents bodily odors. It is also known to protect your skin from UV rays naturally. 
Conclusion 
Industrial Hemp is a versatile crop that can be used in a multitude of ways, ranging from the manufacturing of food products and clothing to the production of biofuels. Most people have seen or heard of hemp in the context of its legalization in the U.S. and the highly-publicized health benefits of phytocannabinoids like CBD. But hemp is a variety of the cannabis plant, which also contains marijuana. As a result, many people are confused about the difference between industrial hemp and marijuana and why the legalization of the former has led to renewed interest in the latter. We hope this blog post has given you a better understanding of industrial hemp. 
Cigarettes Are Bad For You; Now There Is A Viable Alternative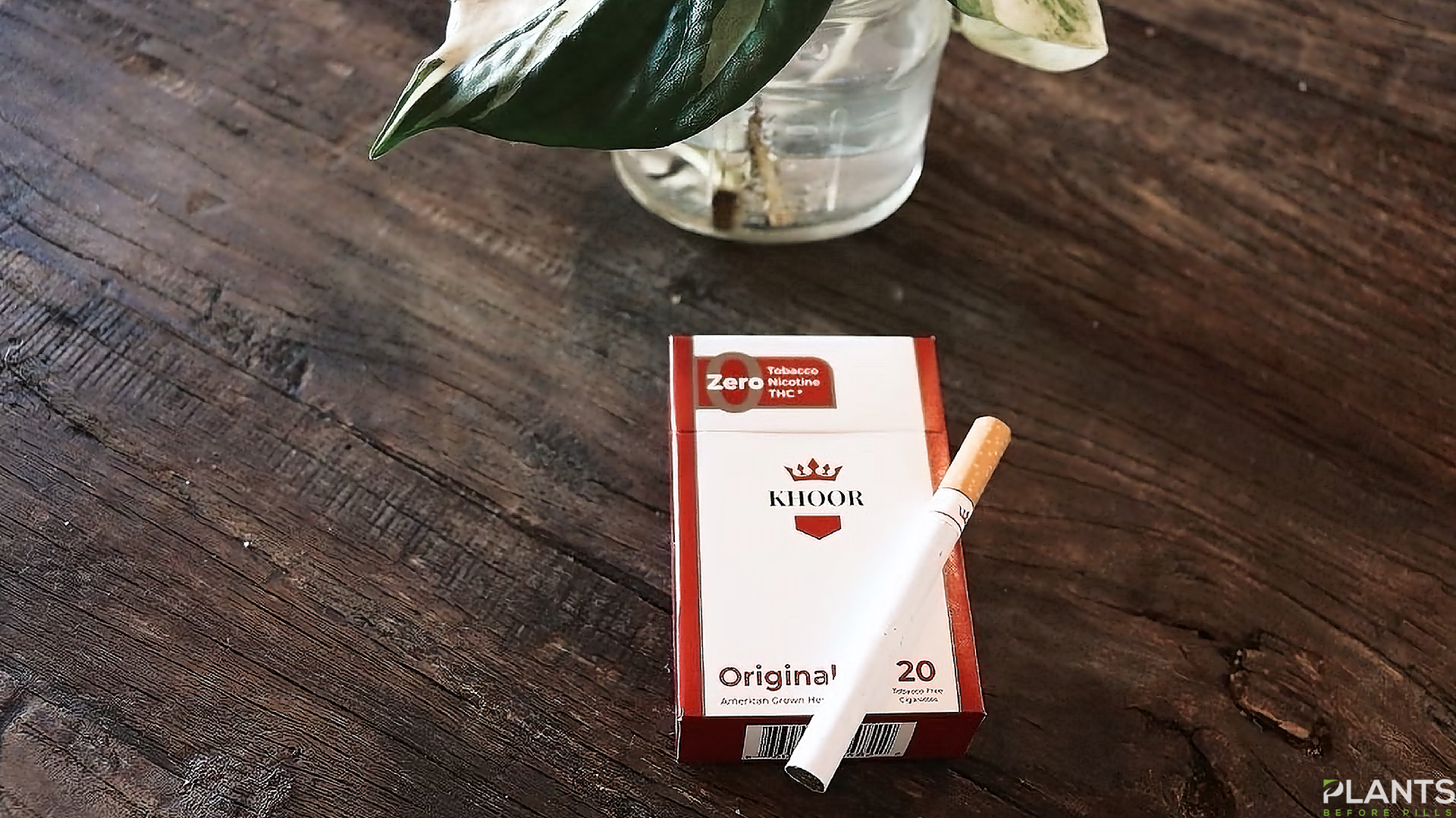 Putting out a cigarette can help you live longer. Studies show that the more cigarettes you smoke in your lifetime, the more likely you will develop heart disease, which is currently the leading cause of death. The good news is when smoking rates decreased in the U.S., so did heart disease rates. Whether you have struggled with the addictive nature of cigarettes in the past or know someone who has, it can take a stranglehold on the life of the user. That is because nicotine is present in it, which is a highly addictive compound that keeps users coming back over and over again. This is a dangerous habit with very serious consequences. 
Here are a handful of facts on just how dangerous smoking cigarettes are:
Cigarettes have killed over 100 million people worldwide.

Cigarette smoking is the number one risk factor that contributes to lung cancer, and lung cancer is responsible for more deaths than any other type of cancer.

Smoking cigarettes makes you more vulnerable to getting diabetes, which is devastating for people of all ages. Cigarette smokers are about 30% to 40% more likely to develop diabetes than non-smokers.

Because smoking narrows your arteries, it can trigger stroke. A stroke happens when the blood supply to your brain is temporarily blocked. Brain cells are deprived of oxygen and start to die. A stroke can cause paralysis, slurred speech, altered brain function, and death. Stroke is the fifth leading cause of death in the United States and a significant factor contributing to adult disability.

Smoking harms nearly every organ in your body, even your heart. Smoking can cause adverse effects on your cardiovascular system, including impaired circulation and increased blood pressure. 
There have been several products out on the market that range from slow-release nicotine patches all the way to hypnotism. Some of them work well, while others are simply fads with very little science-backed evidence of effectiveness. 
Now there is a product in the market with potential, and that is KHOOR. KHOOR Cigarettes are a Safe and Natural way to help you get rid of your Tobacco Cigarette Cravings. To maintain compliance with Federal and State regulatory requirements, these e-liquids are free of nicotine, tobacco derivatives, oils, and/or any other chemicals.
Conclusion
Suppose tobacco consumption rates continue to decrease at the rate they've been declining in recent years. In that case, the U.S. will see a concurrent reduction in the number of people developing coronary heart disease! While heart disease is still the leading cause of death among Americans, that doesn't mean that we shouldn't celebrate every small step toward progress to make our nation healthier! Part of making this happen is exploring and supporting alternative cigarette companies and what they have to offer.
Have you tried to kick the tobacco smoking habit in the past? What were the methods or tactics you have tried and were they effective? We would love to hear from you on our social media accounts!
Hot New Products: Private Label CBD Gummies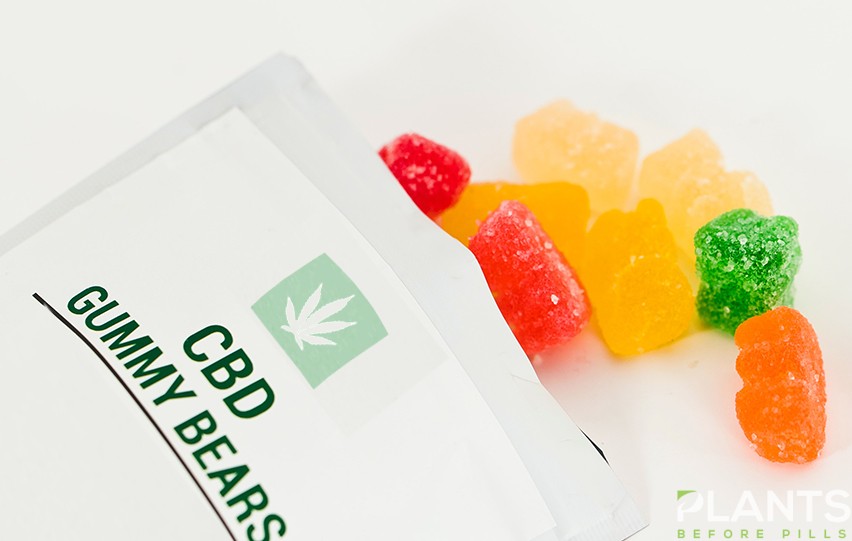 Private Label CBD Gummies Are Quickly Becoming One Of The Hottest Products On The Market In Years.
Have you ever wondered what it's like to catch a wave before it starts? One of the most up-and-coming industries with established roots is a subset of the private label supplement industry. CBD gummies have caught on as the wave of CBD-infused products increases by the day. With studies showing that millennials prefer the ease of a gummy for their health supplementation as compared to the pills of previous generations, it's no wonder the expected hold from the gummy space has been unprecedented with no release in sight.

The reality remains that our bodies need vitamins, minerals and nutrients to not only survive but to thrive in a culture that demands every iota of energy for the increasing demand in the workplace. And adding CBD to your favorite gummy only increases the daily value.

Gummies Are Here To Stay
Gummies are here to stay and the reason for that is simple: making your medicine taste good is the only way to go. So if you're given the option to be able to have a healthy, reliable, and better-tasting product wouldn't you take it? One CBD gummy manufacturer stands out from the rest with its vision for servicing the rising wave. VitaPur Labs, a US-based gummy manufacturer believes gummies are here to stay, and for good reason. Back in the early stages of the private label CBD craze, gummies were merely sprayed with CBD isolates and oils. Now with the industry gaining steam, companies like VitaPur Labs are infusing these gummies with a whole slew of active ingredients to complement the added CBD. Multi-vitamins gummies, probiotic gummies, and keto gummies are just a few of the forward-leaning formulas VitaPur is infusing now with CBD. Offering multiple options for their clients to provide a smooth runway on the path to success, VitaPur offers custom and private label CBD gummies that set the standard for industry quality. With an industry-leading team, it's no wonder VitaPur has been optimally positioned for long-term success and is an experienced resource.

Taking CBD Gummies To Get Your Nutrients

Dr. Sarah Brewer, had this to share from her vantage point as an industry resource as Medical Director of Healthspan, "For your gummy to be worthwhile, look for as wide a range of vitamins and minerals." Gummies are a great way to get your micronutrients because only tiny amounts are needed to get your daily dose and adding CBD to these gummies works as a great complementary ingredient. Nutrients such as biotin, folic acid, and vitamin D can be present in gummies at levels of 100 percent of the EU NRV (nutrient reference value). With this in mind, VitaPur continues to offer valuable insight into the well-being of its clients by mixing these nutrients with a multitude of various cannabinoids. It's no question there is a health crisis in our country, and making our multivitamin mixed with CBD just might be a step in the right direction.