High and Artistic: 7 Cannabis-Inspired Art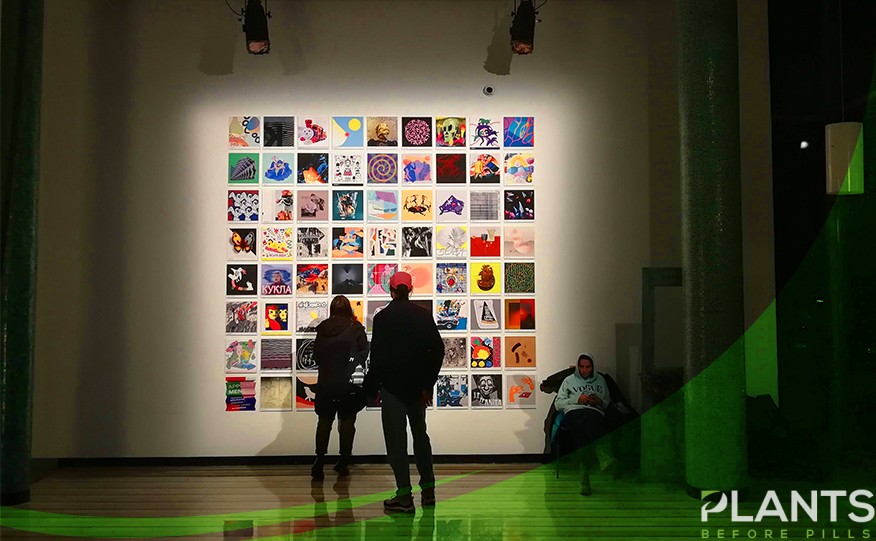 The wonders of weeds have already infiltrated nearly every industry. From health, beauty, wellness, to arts, the cannabis craze has always been highly visible. Given the plant's creativity-enhancing feature, many are quick to turn to it in hope to arrive at some creative output.
However, would you believe it that aside from granting artists some flavors of 'creative juices,' weeds could also become the direct supplies for artworks? Delight yourself with this list of 7 cannabis-made pieces that are sure to make your perception of art a little 'higher' than it used to:
Known for using "spilled" food and drinks to create tremendous portraits of famous icons, Vivi Mac made the unthinkable by using marijuana leaves to create a portrait of one of the biggest faces of reggae music and the Kush industry, Bob Marley.
While our first contender used leaves to make her output, the second on our list used cannabis extract as her medium. Known as cannabis enthusiast, artist Courtney creates enthralling cannabis arts made from Kush juice that usually come through the forms of glass, wax, or honey oil. In her artwork called "Dab Rose," Courtney was able to come up with a delicate-looking, golden rose token made out of dried cannabis extract.
California Artist by Robert Arneson
Serving as a comeback to institutional criticism, famous art critic Robert Arneson made a vibrant stone sculpture of him as a hippy-dippy stereotype. Complete with a denim jacket, killer shades, long beared, and yes, a cannabis, Arneson explained that the piece serves as an allusion to the "impoverished sensibility of the provincial cultural life of California."
Snoop Dog Portrait by Jason Mecier
Artist and weed enthusiast Jason Mecier was able to produce a fascinating portrait of the Kush figure and rapper, Snoop Dog, using only nuggets of weed. Presenting a detailed and creative image of the rapper from the neck up to the head, Mecier is able to exhibit what cannabis can do for art.
Coals to Newcastle by Chris Burden
Enacted on December 17, 1978, by the famed artist Chris Burden, the Coals to Newcastle is a performance art that involved the use of American-grown marijuana rolled into joints and attached to toy rubber-band model airplanes. In the said performance, the toy car was flown by the artist over the border from California to Mexico. Carrying the phrases "Hencho en U.S.A." and "Fumen los Muchachos!" on both sides, which, if translated, express "Made in the U.S.A." and "Smoke up, dudes!" the performance art mirrors the title, which if translated to British slang, means "a pointless act."
Weed Manicures by Raquel Hernandez
We all know weed has long been part of fashion statements. From shirts, wrist bands, bonnets, to other style ideas, the enigmatic plant has managed to leave a brand. But have you heard of pot-made nail designs before? By dashing particles of weed onto the nails and then layering them with a vibrant, lustrous surface, Hernandez is able to come up with a stylish, classy manicure design that anyone will surely love.
It's Just a Plant by Ricardo Cortés
Believe it or not, there is a children's book available tackling the topic of marijuana. Made by the famous artist and illustrator Ricardo Cortés, the book relays a pro-marijuana legalization message that has been receiving a lot of praises and criticism since its first publication in 2005.
What's your reaction about the list? Indeed, there is much more to what cannabis could provide – from inspiring the artist to becoming the art material itself.
Want to see more of their kind? Scroll through your feed or hop around the town, and you are likely to find even more exceptional cannabis arts that will far exceed your artistic imagination.
Spiritual & Religious Use | Marijuana [VIDEO]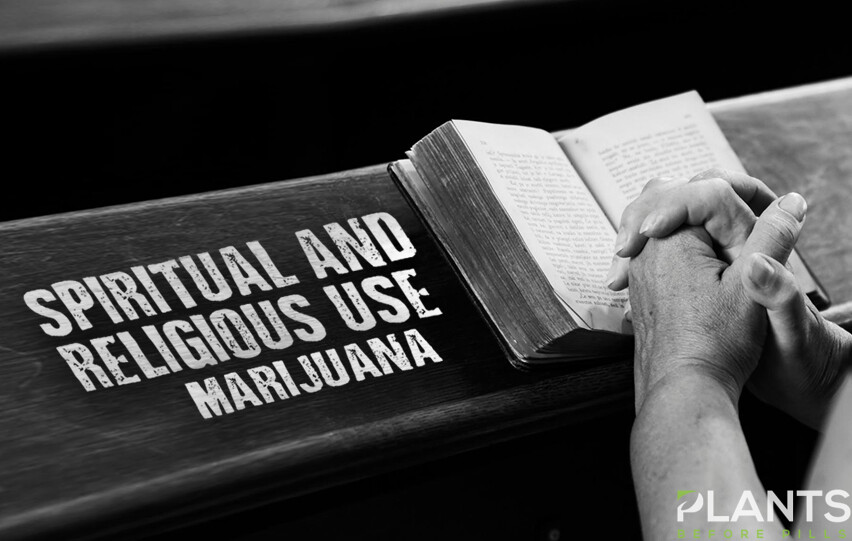 Marijuana has actually been used in spiritual, religious traditions throughout the ages. It is actually mentioned in numerous sacred texts of world religions. 

Probably the origins of our bans on marijuana are related to the religious holy wars that were fought against peoples who used what they were considered to be demon drugs. So there is a religious component to not only the use of marijuana but to the bans of it as well.
Cannabis-Inspired Artist, Model, and Photographer Emily Eizen [VIDEO]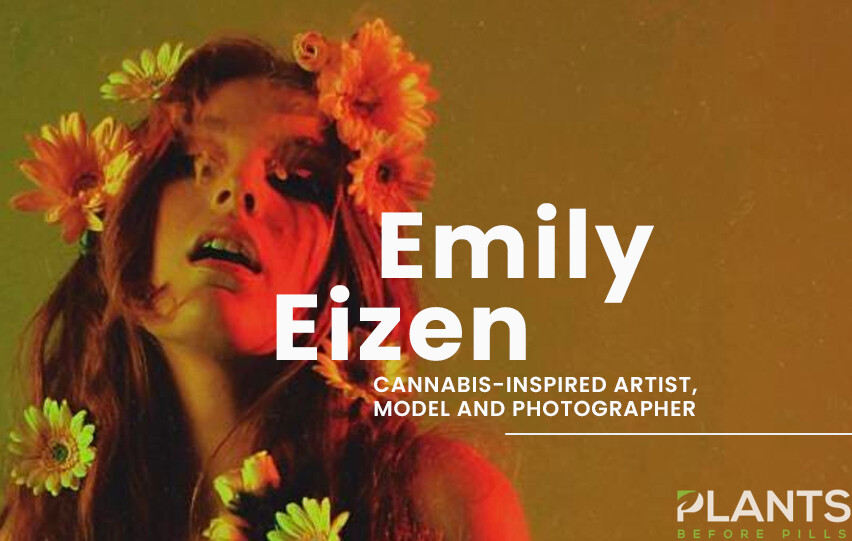 Colorful, trippy, and feminine, Emily Eizen's artwork is inspired by cannabis, and the early days of the psychedelic, marijuana counterculture. See how she's she's infusing her unique, playful style into the image of cannabis, and changing the culture along with it.
How to make a CBD latte: Wild & the Moon's secret recipe [VIDEO]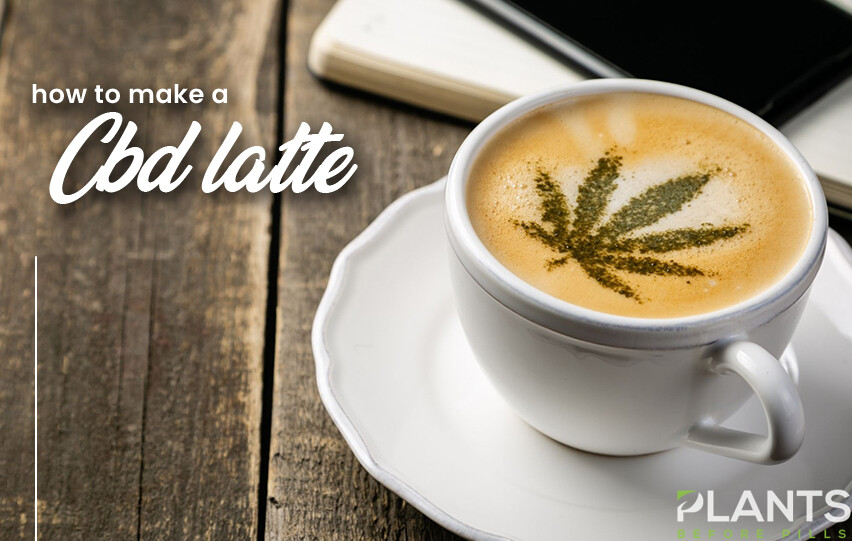 The vegan food joint known and loved by Parisians, Wild & the Moon has opened up its secret recipe book for Vogue Paris to show us how to make their CBD latte 'Hollyweed' made with vegan milk. Follow this recipe step by step and enjoy the relaxing properties of this yummy food trend.