High and Artistic: 7 Cannabis-Inspired Art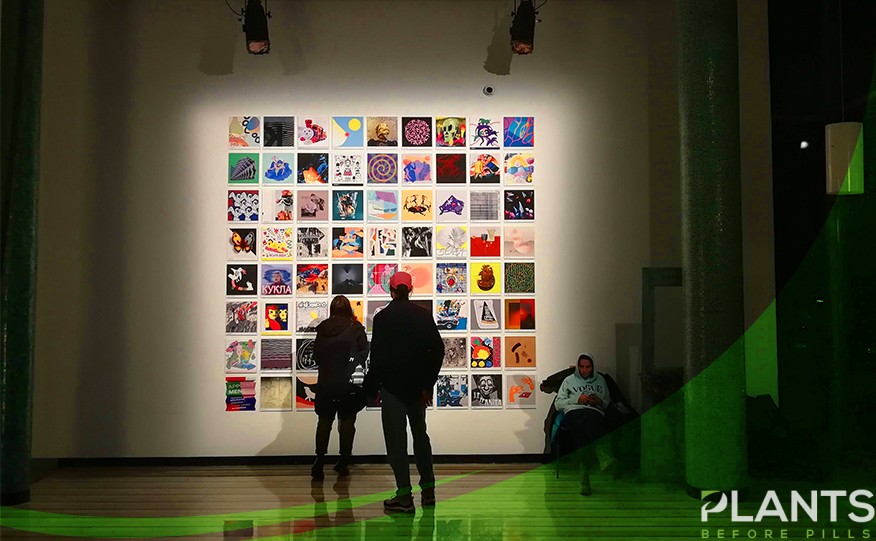 The wonders of weeds have already infiltrated nearly every industry. From health, beauty, wellness, to arts, the cannabis craze has always been highly visible. Given the plant's creativity-enhancing feature, many are quick to turn to it in hope to arrive at some creative output.
However, would you believe it that aside from granting artists some flavors of 'creative juices,' weeds could also become the direct supplies for artworks? Delight yourself with this list of 7 cannabis-made pieces that are sure to make your perception of art a little 'higher' than it used to:
Known for using "spilled" food and drinks to create tremendous portraits of famous icons, Vivi Mac made the unthinkable by using marijuana leaves to create a portrait of one of the biggest faces of reggae music and the Kush industry, Bob Marley.
While our first contender used leaves to make her output, the second on our list used cannabis extract as her medium. Known as cannabis enthusiast, artist Courtney creates enthralling cannabis arts made from Kush juice that usually come through the forms of glass, wax, or honey oil. In her artwork called "Dab Rose," Courtney was able to come up with a delicate-looking, golden rose token made out of dried cannabis extract.
California Artist by Robert Arneson
Serving as a comeback to institutional criticism, famous art critic Robert Arneson made a vibrant stone sculpture of him as a hippy-dippy stereotype. Complete with a denim jacket, killer shades, long beared, and yes, a cannabis, Arneson explained that the piece serves as an allusion to the "impoverished sensibility of the provincial cultural life of California."
Snoop Dog Portrait by Jason Mecier
Artist and weed enthusiast Jason Mecier was able to produce a fascinating portrait of the Kush figure and rapper, Snoop Dog, using only nuggets of weed. Presenting a detailed and creative image of the rapper from the neck up to the head, Mecier is able to exhibit what cannabis can do for art.
Coals to Newcastle by Chris Burden
Enacted on December 17, 1978, by the famed artist Chris Burden, the Coals to Newcastle is a performance art that involved the use of American-grown marijuana rolled into joints and attached to toy rubber-band model airplanes. In the said performance, the toy car was flown by the artist over the border from California to Mexico. Carrying the phrases "Hencho en U.S.A." and "Fumen los Muchachos!" on both sides, which, if translated, express "Made in the U.S.A." and "Smoke up, dudes!" the performance art mirrors the title, which if translated to British slang, means "a pointless act."
Weed Manicures by Raquel Hernandez
We all know weed has long been part of fashion statements. From shirts, wrist bands, bonnets, to other style ideas, the enigmatic plant has managed to leave a brand. But have you heard of pot-made nail designs before? By dashing particles of weed onto the nails and then layering them with a vibrant, lustrous surface, Hernandez is able to come up with a stylish, classy manicure design that anyone will surely love.
It's Just a Plant by Ricardo Cortés
Believe it or not, there is a children's book available tackling the topic of marijuana. Made by the famous artist and illustrator Ricardo Cortés, the book relays a pro-marijuana legalization message that has been receiving a lot of praises and criticism since its first publication in 2005.
What's your reaction about the list? Indeed, there is much more to what cannabis could provide – from inspiring the artist to becoming the art material itself.
Want to see more of their kind? Scroll through your feed or hop around the town, and you are likely to find even more exceptional cannabis arts that will far exceed your artistic imagination.
How to make a CBD latte: Wild & the Moon's secret recipe [VIDEO]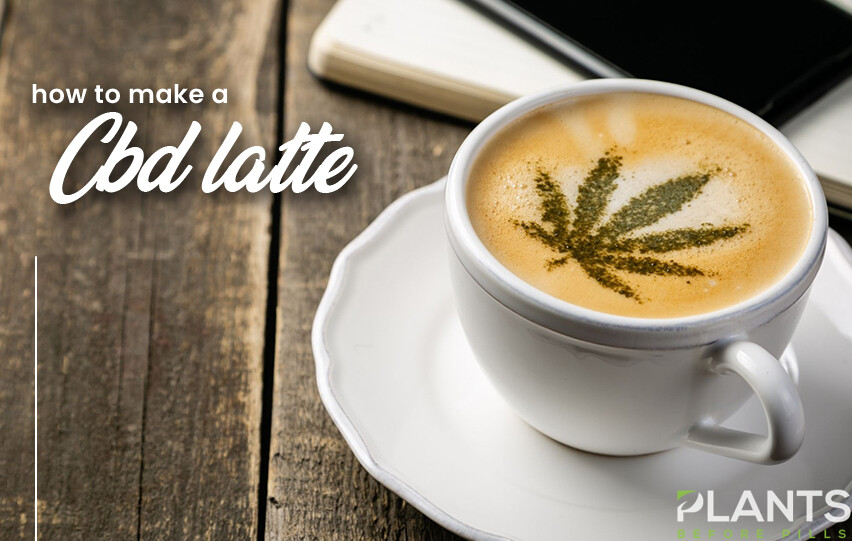 The vegan food joint known and loved by Parisians, Wild & the Moon has opened up its secret recipe book for Vogue Paris to show us how to make their CBD latte 'Hollyweed' made with vegan milk. Follow this recipe step by step and enjoy the relaxing properties of this yummy food trend.
Rey Rey Rodriguez: Entrepreneur, Visual Artist and Cannabis Advocate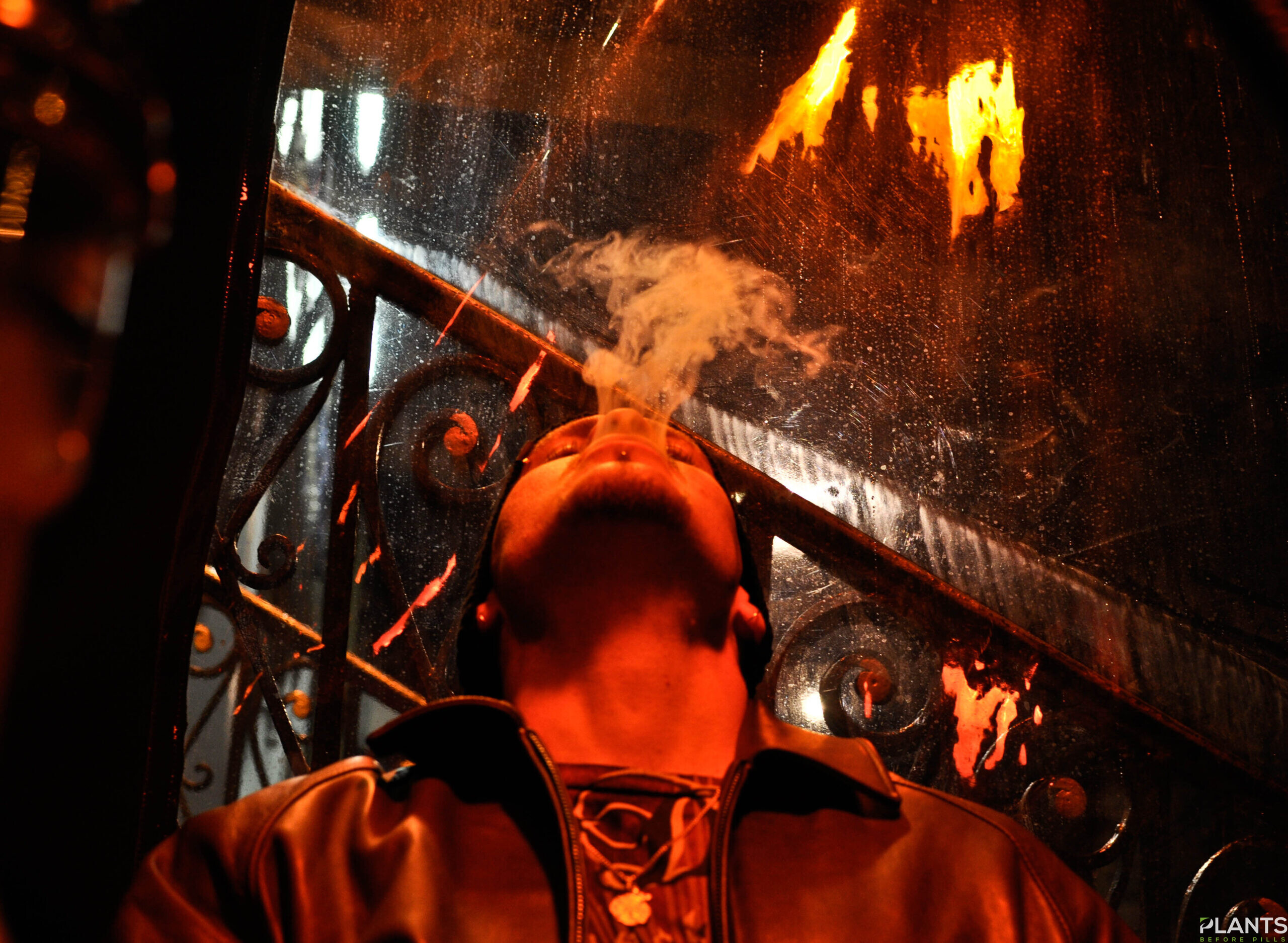 An interview with The Mind of Rey Rey® founder, Rey Rey Rodriguez.
When did you first try cannabis?
I was 13 years old the first time I tried cannabis. I smoked socially throughout high school, stopped around the age of 19, and then picked it back up in my late 20's.
What inspired you to smoke?
I always had an admiration for the plant. Everyone I idolized as a kid, and the people I admire today are all considered potheads. I grew up watching Cheech & Chong's films, and all my favorite musicians from the 60s till today, as well as my favorite athletes, public figures, and celebrities (Bob Marley, Jimi Hendrix, The Beatles, Mike Tyson, Dave Chappelle, Michael Phelps, Cypress Hill, Snoop, Dre, Biggie, Pac, Nick & Nate Diaz, Elon Musk, Joe Rogan, Eddie Bravo and more) were / are all advocates of the herb.
Two of my favorite podcasts are B Real's "Smokebox" and Mike Tyson's "Hotboxin'," where the hosts interview their guests while smoking. One of my favorite events to watch is a Brazilian Jiu-Jitsu competition called, "High Rollerz," where the competitors smoke before they compete at the highest level.
No one can say that cannabis is a lazy or unintelligent person's drug anymore.
What about cannabis do you like or enjoy?
I smoke / vape both Sativa and Indica, which affect me in two completely different ways.
Sativa clears my mind, allowing me to be present and to focus on whatever the current task at hand is. Whether I'm working, reading, studying, practicing, or doing something else that requires concentration, it allows me to be more present and to dissect, observe, and problem solve better.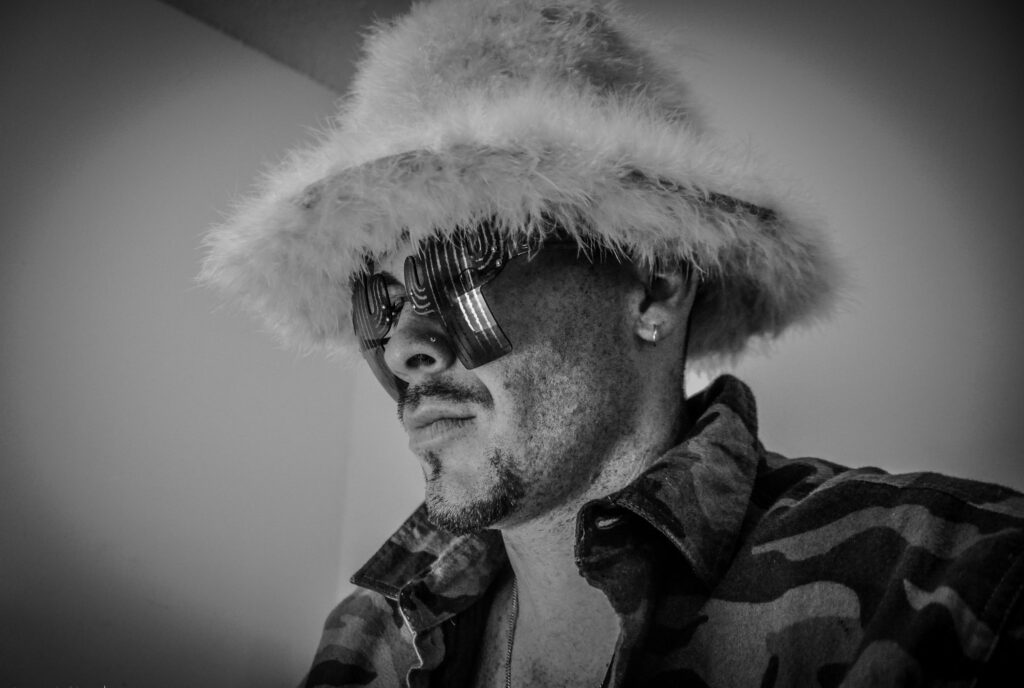 The intensity in which I interpret information heightens, and I find myself, breaking down art, music, movies, body movement, meditation and even memories on a deeper level. My imagination and ideas are more vivid. For me, sativa is good for any physical or mental activity.
I use indica for rest, relaxation, to calm the body and mind when it's time to wind down, and to fall asleep. This one helps clear my mind from any worry and stress. It zones me out, I become one with my mattress and pillow, making my body feel weightless, and filling me with a cooling effect from the darkness as I lay there with my eyes closed. Indica is perfect when you're ready to knock out.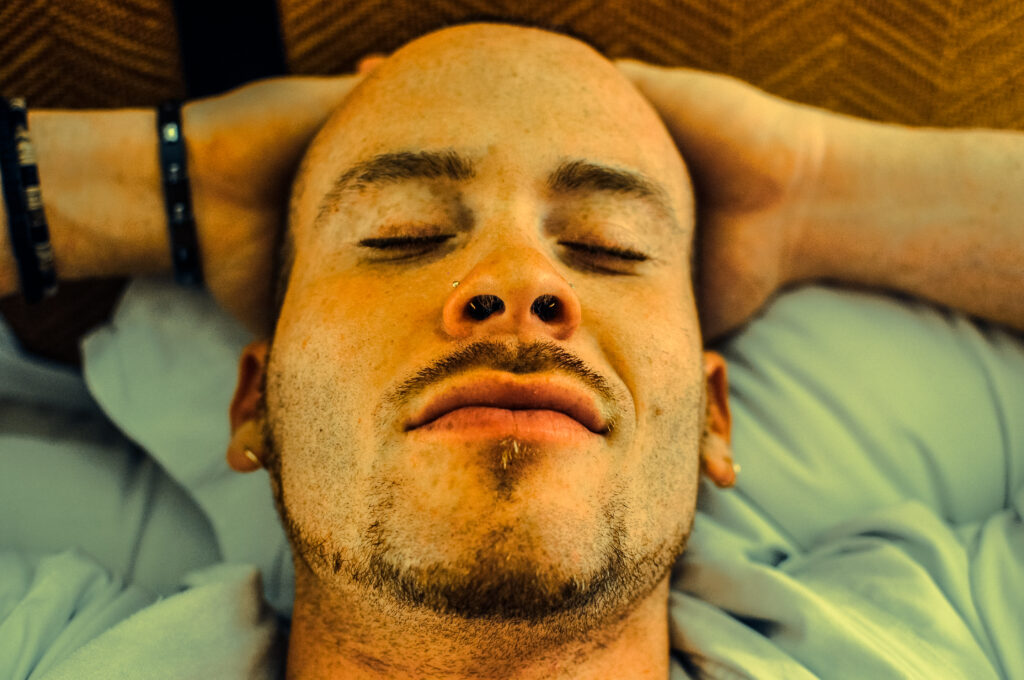 What would you say to those that still think cannabis is a dangerous drug?
I don't think it's for everyone but, the days of "Reefer Madness" and everyone assuming that pot will make us dumb, slow, brain dead, or will lead us to crack and heroin are behind us.  Cannabis is legal throughout the US in most states either for recreational or medicinal purposes.  Cancer, mental health, athletic recovery, brain trauma, and many other conditions are being treated with cannabis.  I've been diagnosed with PTSD, OCD, and ADHD.  I'm not sure if that doctor diagnosed me correctly, but I do know that his recommendation for all of those conditions was marijuana. 
Is there anything you'd recommend to those wanting to learn more about cannabis?
Anyone can do a Google search for most questions. I like to refer those interested in current information on all things cannabis to visit High Times Magazine's website. And anyone that would like to learn a bit of the plant's history and about the negative propaganda that led to it becoming illegal, should read Jack Herer's book, "The Emperor Wears No Clothes."
Follow Rey Rey Rodriguez on social media:
LinkedIn.com/in/themindofreyrey
And visit his official website:
Here's How to Use CBD Safely Amid COVID-19 Pandemic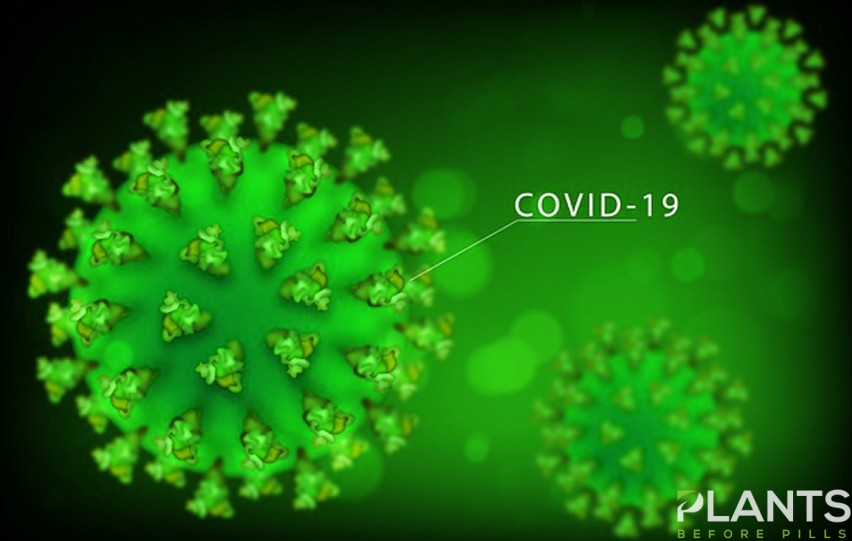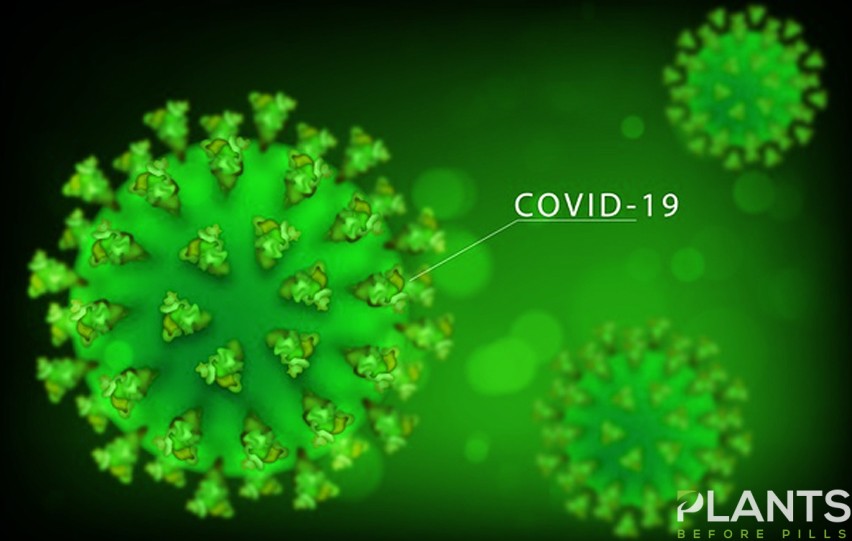 The outbreak of coronavirus disease 2019, shortly called COVID-19, has caused an unprecedented and dramatic impact on communities all over the world – including CBD enthusiasts. As governments from different states and countries impose home quarantine and social distancing policies, it is only natural that users of this popular compound are facing drastic changes in their ways of consumption in order to keep up with the protocols.
If you're one among these users, knowing what the dos and don'ts are when using CBD products like portable vaporizers amid a pandemic is necessary to ensure a safe and fun CBD experience. To help you achieve that, we have prepared a list of the things you need to keep in mind while threats of the deadly disease is still a worldwide problem.
Read on.
Things to Do – How to Use CBD Safely
Buy Only from Reputable Dispensaries
As the health crisis worsens, supplies for resources are also expected to shrink, including CBD. Since there is an ongoing protocol for everyone to stay at home and practice social distancing, some suppliers of cannabidiol are expected to stop their operations. As a result, consumers are to be left with limited store choices, which fraudsters can take advantage for their personal gains.
In times like this, when transactions are primarily done online, it's best to ensure that the one you're seeking supply of CBD for is a legit and reliable dispensary.
To prevent the risk of falling victim to criminals, it's best to limit your options to reputable stores only. Before heading straight into the checkout and providing your credit card information, make a habit of conducting a background check on the site you're visiting first. Once you've verified that the details provided are true and that the store actually operates as a legal supplier, it is then that you can only start picking the products you want to get from the site.
Consider How Much THC the Product Contains
While it's a popular belief that CBD works best with a little THC, it's always a safe bet to get a product that only contains as low as the 0.3 percent cutoff required for CBD products. That is exactly what LA Fresh CBD touts in its products.
Primarily, this is because THC works as a psychoactive component, which means taking a dose of it can drive you straight into the cloud nine, or what people call the marijuana "high." Since the COVID-19 pandemic has left the economy almost immobile, finding yourself in an unpleasant and dangerous level of head high will leave you helpless, as people are expected to stay on their homes, establishments are normally closed, and medical professionals are busy responding to the needs of the swelling number of infected patients.
Don't Share
Sure, while cannabis enthusiasts live by a communal way of life, now's not the time to remain faithful to that culture. Essentially, since the novel coronavirus has been proven to be transmittable via respiratory droplets and contact routes, sharing your vaping device with your favorite pals is a big no-no.
Aside from this, although it's a known fact that CBD oils, gummies, and other related products are more satisfying when shared in groups, practicing social distancing of at least 1 meter or 3 feet is still more important to secure your safety amid the outbreak.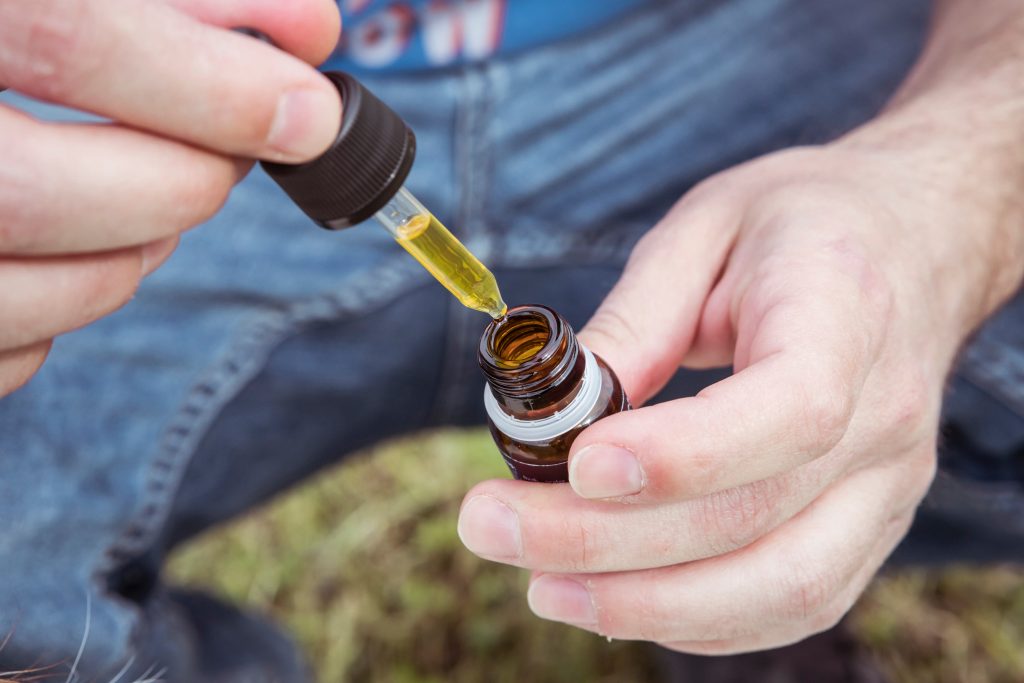 The Bottom Line
In this time of medical and economic upheaval, aligning your every action to what's proper and necessary should be everyone's top priority. Sure, while you're still free to enjoy your favorite CBD products, practicing these necessary measures come as a compulsory action from anyone in the community.