11 Cannabis Books You Ought To Read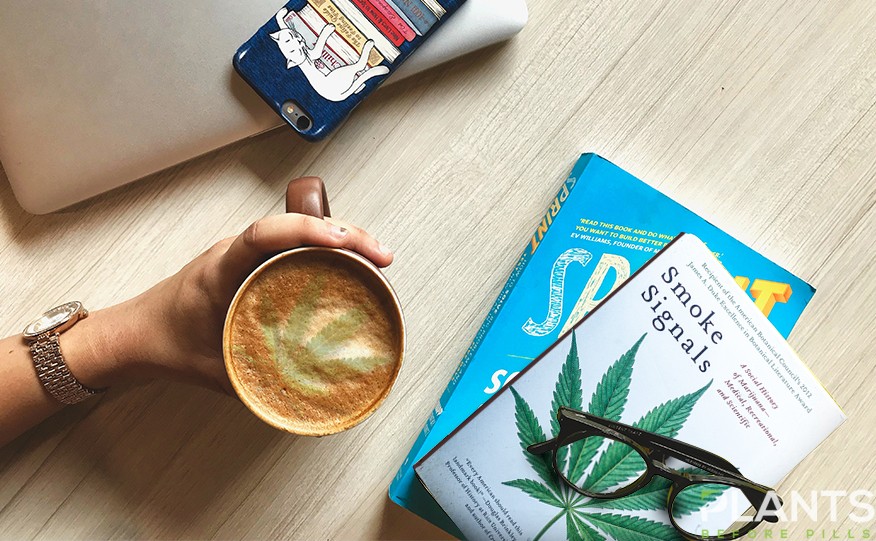 Even though cannabis is currently one of the hottest topics in medical, legal, political, and business circles, the plant is still shrouded in mystery. Despite being a multi-billion-dollar industry, many are still hesitant to take the drug because of years of the negative stigma attached to it. For many decades, marijuana, as well as industrial hemp, has reaped negative publicity. The media has narrowed its focus on the ill effects of this plant that they have stricken out (whether intentionally or unintentionally) the benefits this plant can bring, especially to our health.
Marijuana Under Fire
Before the signing of the Marihuana Act of 1937, Cannabis products were still being sold in drug stores and pharmacies as long as they are appropriately regulated. Industrial hemp was still legally grown and processed in the country. But anti-cannabis advocates and lawmakers lobbied against the lawful sale of cannabis products. Since then, the Cannabis' image has been severely tainted. The literature about the benefits of the plant to health, business, and the economy dwindled to the point that ordinary people believe marijuana is a dreaded plant that Americans would gain nothing from.
But thanks to a few pro-Cannabis advocates who remained zealous in their drive to educate people about the medical wonders of this plant, interest in the plant rekindled. Researchers took notice of the activists' claims of the healing properties of marijuana. As a result, tons of studies have proven the benefits of this plant to various medical conditions from acne and other skin diseases to heart disease, cancer, Alzheimer's disease, and other life-threatening ailments. The discovery of CBD, the substance from this plant that does give harmful psychological effect to users. Even WHO researchers were fully convinced that this cannabinoid is safe even in high doses.
Because of these medical findings and breakthroughs, 33 U.S. states approved the use of cannabis as medicine. Ten of those even allowed adults to smoke weed for recreation. Many politicians are calling for decriminalizing the medical weed at the federal level.
Enlightening Cannabis Books
This dramatic change in the people's perception of the medical marvels of weed is a result of education brought about by reading publications that prove the many benefits of cannabis. Some of the books, especially the ones published during the height of marijuana ban, received negative reviews and harsh criticisms. For people like you who want to know more about the miracle plant known as cannabis, here is a list of books that you should add to your library:
This literature, released in 1944, is a landmark paper documenting the studies and experiments conducted by researchers on the effects of marijuana use. The findings of this report, which was later published as a book, was so convincing that the New York Academy of Medicine endorsed the plant to a panel of respected doctors, psychologists, chemists, pharmacologists, and sociologists.
A passage in the book said that extended use of cannabis"does not lead to physical, mental, or moral degeneration." On the contrary, this paper is one of the first who acknowledged the "valuable therapeutic applications" of marijuana and its derivatives which warrant future studies and investigation.
Originally written by Dr. Lester Grinspoon to convince his best friend, the famous astronomer Carl Sagan, to stop getting high with marijuana, Grinspoon, then a young associate at the Harvard Medical School, later changed his views after poring on research papers about cannabi. Instead of becoming a harsh critic of the plant, he turned into an advocate. The reasons why he changed his professional opinion about the plant is documented in this classic in cannabis literature.
The book, written in 1971, contains an erudite examination of the psychological, physiological, and emotional effects of cannabis. Since its publication, it became an instant sensation that sparked debates leading to the plant's legalization in the modern era.
"The Emperor Wears No Clothes"
No marijuana book library will be complete without this classic book written by the late Jack Herer, a cannabis philosopher, advocate, and guru. Initially published in 1985, this critically acclaimed non-fiction book tackles the many specific uses of both cannabis and hemp, how these plants can improve the lives of Americans and foreigners, and why Herer and other marijuana activists face the persecution for their works.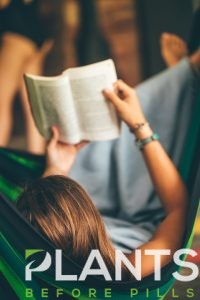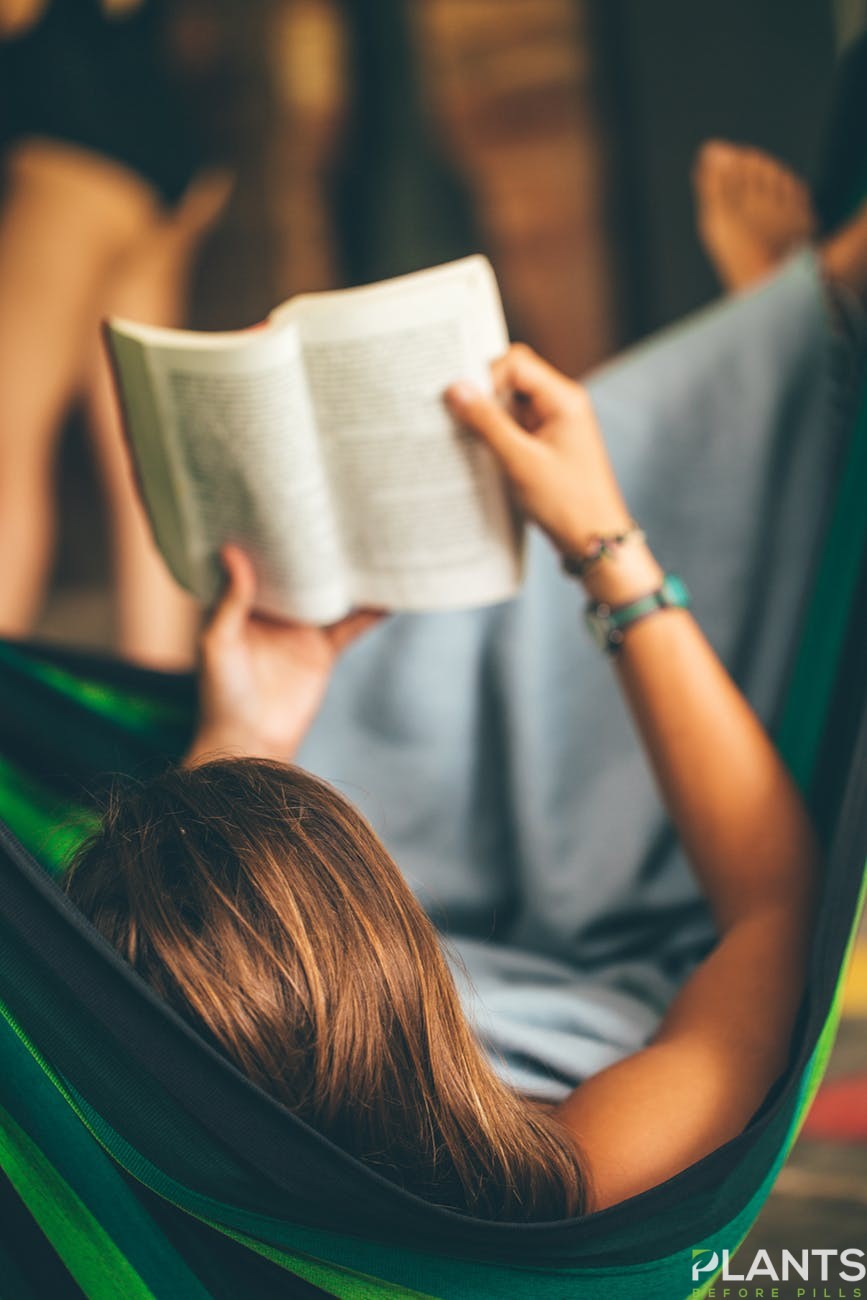 In this book, Herer exposes the secret history of cannabis together with the lies surrounding it. He also documents the conspiracy by the oil industry's scheme to outlaw this highly renewable source of energy, paper, textiles, food, and medicine. This literature gives readers well-rounded and well-researched information and opinion about weed as a miracle plant that can lead growers and users to better lives. Herer updated this book in 2010 with statements by Woody Harrelson, Willie Nelson, and other supporters.
In this book, Mikki Norris, Chris Conrad, and Virginia Resner documented the grim and life-shattering effects of America's war against drugs, particularly on the cultivation and sale of weed, through an artistic presentation of photography and text. Published in 1998, "Shattered Lives" was one of the first in marijuana literature to put a human face to the terrible destruction brought about by the government's fight versus drugs. The book contains the stories of individuals and families from every walk of life all over the country about the potential of drug prohibition to shatter families.
This thought-provoking book — written by Martin A. Lee — is authoritative and comprehensively researched "social history of marijuana" that reveals the fact that despite the legalization of the plant, many federal, state, and down to the local law enforcement officers responded antagonistically. This book, published in 2012, is one of the first to expose the underreported breakthroughs discovered by science about the plant that is currently reshaping the medical landscape. A renowned investigative journalist, Lee presents what medical researchers have found about the therapeutic potential of weed in a promising treatment for chronic pain, heart disease, Alzheimer's, cancer, diabetes, and many other ailments beyond the reach of conventional cures.
In an attempt to remove the negative connotation of cannabis in the minds of kids, children's book author and illustrator Ricardo Cortes came up with "It's Just a Plant." Here, Cortes uses his exceptional artistic and storytelling talent to educate kids about how weed benefits the health of their parents. This literature, published in 2005, is one of the first books to explain to children why their parents are smoking weed as part of their medication. Through this illustrated book, Cortes attempts to instruct children about cannabis by capturing their curiosity but without stimulating a desire to try them.
"Marijuana: Gateway to Health"
This book was published in 2011 at a time when many Americans already have a vague view about the healing properties of cannabis, especially for patients undergoing chemotherapy. Through "Marijuana: Gateway to Health," Clint Werner further exposed to the public the many benefits of the plant to the health and wellbeing of patients suffering various conditions apart from cancer. Werner provided his readers with a solid understanding of marijuana by chronicling its history and compiling the latest scientific papers regarding the plant's efficacy.
"The Cannabis Manifesto: A New Paradigm for Wellness"
Many books about marijuana only explain the what and the way of the medical benefits of marijuana. Only a few like "The Cannabis Manifesto" tackles how to incorporate cannabis in our daily wellness regimen. This book, written by Steve DeAngelo, a pioneer in the medical weed business, answers common questions about the plant while challenging the reader's views toward it. As the founder of Harborside Health Center, one of the largest medical cannabis dispensaries in the world, DeAngelo gives you a comprehensive overview about cannabis law as well as the science behind the plant's physical, psychological, and spiritual effects.
"Cannabis Pharmacy: The Practical Guide to Medical Marijuana"
Eager to get practical and reliable information on medical marijuana? This book is probably one that can give you that information. "Cannabis Pharmacy" author Michael Backes gives you a clear idea about the history of this plant and how it does wonders in our body. By reading this, you will get to know the endocannabinoid system (ECS) without the technical jargons and how cannabis interacts with it. The book (published in 2014) also contains the best ways to store medicinal marijuana as well as its derivatives like CBD products.
"The Medical Marijuana Dispensary"
Now that you know the history, controversies, and medical benefits of marijuana, it's time to take medical weed. Aside from giving you accurate information backed by scientific evidence, authors Laurie Wolf and Mary Wolf will also teach you how to use CBD oils and other products from marijuana and hemp in preparing food. You can read various recipes for creating home-made cannabis infusions such as therapeutic tinctures, sweets, and other edibles to make mouth-watering meals packed with health benefits.
"The Cannabis Health Index"
In treating diseases using medical weed, you need a resource book written by an experienced professional. The Cannabis Health Index is one such book. Written by Uwe Blesching, "The Cannabis Health Index" is a comprehensive guide for weed enthusiasts and patients.
Our knowledge about medical marijuana and other related products like CBD oil has already gone a long way. But still, we need to learn more about the history, health benefits as well as the use of this plant to our daily lives. With these books can enrich your knowledge on this highly beneficial plant and how to use it to treat your health conditions.
Amazing CBD-Themed Halloween Party Ideas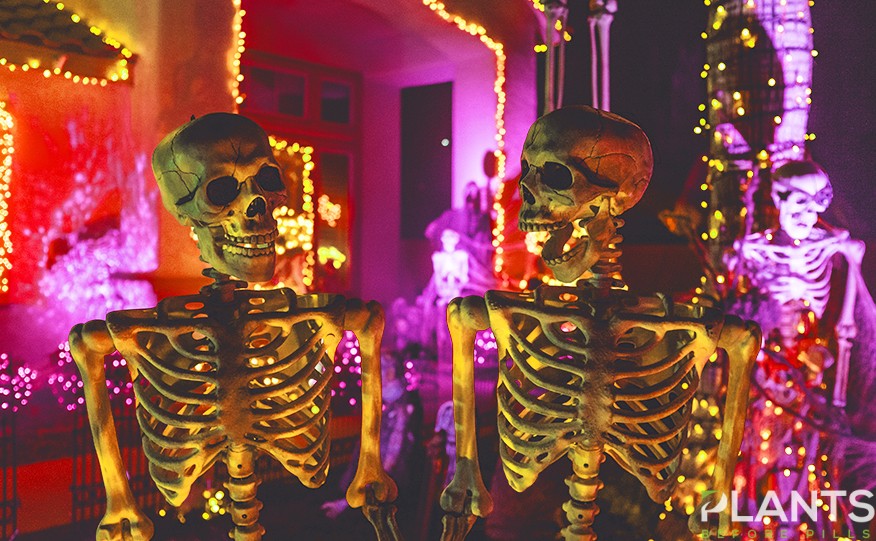 Ah, Halloween. From trick or treats, costume parties, spooky stories, to pumpkin carvings, there comes a broad range of things that make this holiday extra special.
This year, as you prepare for the grandest Halloween party ever, we have compiled a brief guide as to how you can take your holiday celebration into the next level with a little help from CBD.
 CBD-themed Halloween party Tips
Prepare your cannabis-inspired costume
First things first: Every Halloween party wouldn't be complete without some awesome costumes to highlight the occasion! That's why, before you send out tons of invitations to your family and friends, it is important to decide on what costume you're going to wear first. Since you've already decided you'll go along a CBD-inspired theme, it's best to get a costume that will emphasize your chosen motif.
Whether you want to be a spiky, green monster or a reimagination of your favorite "high" icons, it's all up to you. Sit on your thinking chair, conceptualize who you want to be for the party, and be ready to turn that idea into practice.
Look for the best edibles you can serve
What better way to celebrate a CBD-inspired party other than with tons of CBD edibles on the table? From gummy bears, beverages, brownies, to other CBD edibles available online for sale, there comes a broad range of options you can store and serve for your guests and loved ones.
To make the party even more special, try searching for easy-to-make cannabis recipes that you can add to your servings. Whether it be cookies, candies, bread, or other possible CBD delights, it's up to you. You can even download a CBD food recipe app on your mobile or simply browse through the internet for some accurate guides.
However, to ensure a safe and responsible celebration, make sure that no kids under 21 years old are at the party area when you serve these delectable delights.
Prepare the right playlist
What's a party without some music? Since you're all set to host an incredible CBD-inspired celebration, your playlist during the party must help add up to the fun and thrill everyone is experiencing.
To ensure that everything goes well, it is important to create a fun, moving, and catchy playlist filled with songs that best match your chosen theme. Look over the internet! Listen to the songs of the most popular musicians who are known to be marijuana enthusiasts. Picture the event in your head. What songs do you think the best suit your ideal party ambiance? Download all of them and create a playlist that is sure to wake up the "high" spirit in your party guests.
Of course, every party must have a program. Try to create a list of fun activities you and your favorite pals can do with CBD. From getting on a video game competition, film showing of the most thrilling Halloween films, mind games, and even wild activities, there surely comes a broad range of possible activities you can add to your program.
Although CBD can't give you that "high" sensation associated with THC, offering your guests a few sets of fun games and activities could already do the job.
Are you ready to celebrate Halloween in the grandest way possible? With the right guide, an imaginative mind, and the right dose of CBD, you are sure to come up with a fun, thrilling, and memorable CBD-inspired Halloween party.
What else are you waiting for? Ready your costume, learn the best CBD recipes, prepare the most awesome playlist, and conceptualize the right set of games and activities to welcome the best holiday party yet.
Poetry and Marijuana – Best Poems To Read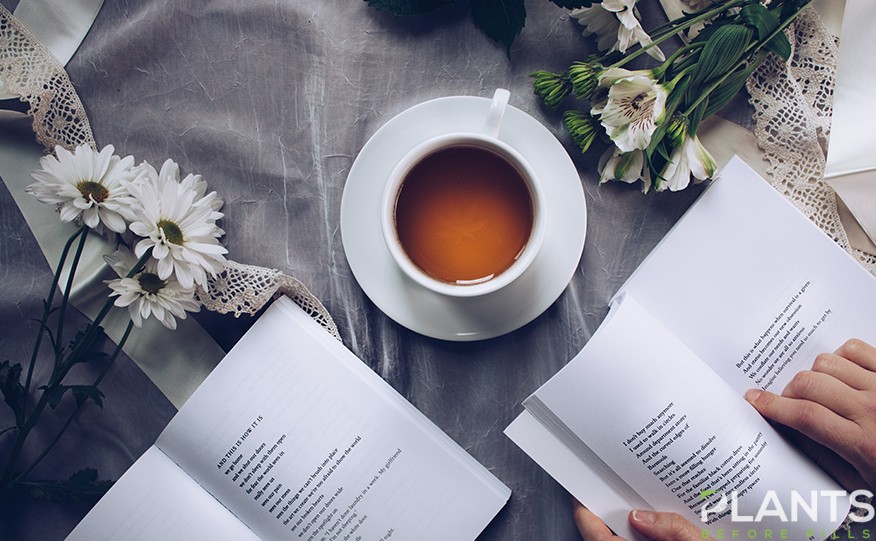 Surely, we can all agree that nothing gives anyone a more beautiful, imaginative, and elevated set of thoughts other than poetry and marijuana.
As explained by William Wordsworth, poetry takes origin from emotion recollected in tranquility. Coming from this definition, we can fairly say that reading some lines with a little help from marijuana can help you reach epiphany a lot quicker than normal.
Here are a few poems that are sure to take you into a romantic flight with the Muse.
Check them out:
A Dream Within a Dream by Edgar Allan Poe
Ever had those high time moments where dreams and reality blur into a grand surreal world? In most cases, taking a few hits of marijuana brings you into a delightful and terrifying ride down madness, illusion, and reflections.
In Edgar Allan Poe's "A Dream Within a Dream," the question of what separates fantasy and reality is laid down with excellent interplay of words and rhythm. Known for his vivid and gothic writing style, excellent command of language, and mastery for suspense and horror, Edgar Allan Poe has managed to create a poem that leaves readers with a haunting question that traverses life, reality, and illusions – "Is all that we see or seem, but a dream within a dream?"
Limits by Jorge Luis Borges
No reader had ever tried to read Borges and had not been blown by the Argentine writer's writing style. For many critiques, Borges writings can often be called intellectual and thick with allusions.
In his poem titled Limits, Borges questions and laments the idea of everything having an end.  Incorporating a rich set of metaphors, philosophy, artistry, and wit, Borges has managed to present a striking piece that focuses on the gradual fading of all that "have been loved by, forgotten by;" by concentrating common language into its most enduring form.
With a good place to sit on, a roll of marijuana, and some nice snacks on the side, Borges' Limits will take you to a world of irregular shadows, blurring sunsets, worn gates, and fading memories.
Witchgrass by Louise Gluck
Considered by many to be one of America's most talented contemporary poets, Louise Gluck offers a precise, sensitive, and lingering poem problematizing the fine line that separates life and death, disorder and harmony, man and nature.
Speaking through the witchgrass's voice, Gluck has managed to present a captivating piece that excellently binds the universal themes of time and mortality by presenting the voice of the witchgrass as something that is more universal and less personal.
Ode to the Atom by Pablo Neruda
Mixing memories and wilderness, Pablo Neruda has stood as one of the most influential and widely read 20th-century poets. In his poem Ode to the Atom, the Chilean poet presents a passionate, moving, and poignant piece touching on topics of disintegration, chaos, and at last, rebirth.
Bearing historical significance and a haunting challenge to the readers, the poem generates a mixture of awe, lamentation, and hope as a man struggles in the midst of war, chaos, and scientific questions.
l(a (A Leaf Falls with Loneliness) by E.E. Cummings
Recognized for his enigmatic poetic forms and distinct writing style, E.E. Cummings serves as one of the most famous writers that had purposely disrupted grammatical and linguistic rules, as well as structural conformity, to suit his own purposes.
In his poem l(a (A Leaf Falls with Loneliness), Cummings purposely uses the lack of enough words to allow the reader to feel an absence, which reflects the very sense of loneliness echoed in the poem.
Incorporating a distinct interplay of letters with a powerful visual, Cummings' poem stands as a good choice to check on during your high episodes.
Conclusion:
Are you ready to explore the emotions recollected in times of your tranquility? With the right poem and some cannabis edibles and drinks, you are sure to experience a different kind of high brought by words, artistry, epiphany, and of course, marijuana.
The LGBTQ Community in the Growing Cannabis Industry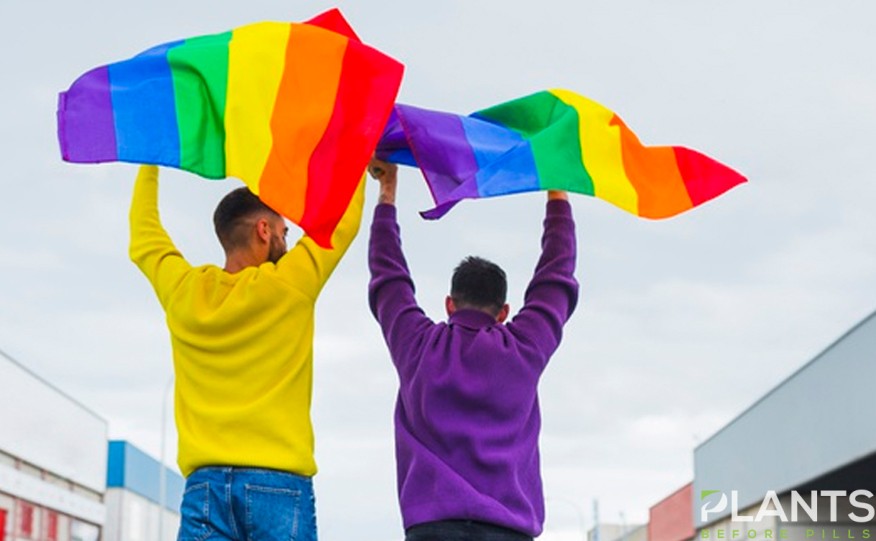 There is no denying that the LGBTQ and marijuana communities have some form of connection. In fact, the two have strongly significant relations.
The best way to start tackling the contributions of the LGBTQ and marijuana communities is by introducing Dennis Peron. A member of the LGBTQ himself, Peron is known as one of the first advocates of medical marijuana legalization in the United States. He started pushing for legalization as his partner died of AIDS.
With Propositions P and 215, two ballot initiatives that advocated for medical legalization, MMJ was made accessible in California in 1996. He also established the San Francisco Cannabis Buyers Club, which is the first public dispensary in the country.
He also worked with LGBTQ hero Harvey Milk to stop San Francisco from arresting and prosecuting individuals who are found growing, distributing and possessing marijuana.
LGBTQ Cannabis Entrepreneurs
With such intertwined histories, the two communities remain to be related until today. In fact, some LGBTQ members are making contributions to the marijuana sector today by way of entrepreneurship. Check out these LGBTQ cannabis entrepreneurs.
Adult film star and transman Buck Angel decided to enter the legal cannabis market with Pride Wellness, a dispensary that sells marijuana products with the LGBTQ community in mind. The dispensary became an avenue for Angel to talk about their stories and to educate people about the plant. It also has a delivery service that operates in Los Angeles.
Growing up lesbian, Angel found comfort in the company of gay men. He felt accepted and at home with them, which no doubt influenced his decision to help the LGBTQ community in the best way he can. He decided to venture into the industry especially after seeing his friends suffer from AIDS symptoms.
This delivery division employs people from marginalized groups. The service has drivers who are queer and people of color. Aside from Pride Wellness, Angel works with brands such as Quim Rock with the same goals in mind.
Renee Gagnon is a transwoman and founder of HollyWeed, a Canada-based marijuana dispensary. Before establishing HollyWeed, she founded Thunderbird Biomedical (called Emerald Health Therapeutics later on), which is one of the four companies that participated in Canada's medical cannabis research and development initiative.
However, there were concerns at Emerald regarding her transition affecting the desirability of the company in the eyes of potential investors. Because of this, she stepped down from her position and chose to mentor female entrepreneurs in the sector. She went on to establish HollyWeed.
Queer entrepreneur Jamie McCormick is also thriving in the marijuana sector. Also known as Flower Daddy, McCormick works as a florist and event planner who gives his events a twist. He incorporates cannabis in his work, from placing the plant in his flower arrangements to arranging a wedding complete with a marijuana bar which offered a rolling area, infused edibles, chocolate fountain, and a CBD station.
Through his work, he aims to break down stereotypes regarding enthusiasts. In fact, some of his clients even replace the traditional first toast to a more theme-appropriate first toke. His events remain elegant but more spontaneous, thanks to the plant.
To expand his business, he worked to establish his very own retail florist shop in LA.
Lastly, cannabis chef and lesbian woman of color Zairilla Bacon is making waves in the industry. As a queer woman of color, Bacon has experienced discrimination when finding clients for her cooking business. In fact, one client who was highly impressed by her reputation turned her down because of her identity.
However, she finds the landscape much easier to navigate today, especially with the public becoming more open-minded. Bacon now cooks for popular celebrities such as Mike Tyson, 2 Chainz and Tommy Chong. She also sees to it that her fellow people of color and members of the community get the help they need.
Ways to Support the Marijuana Industry
Knowing how the LGBTQ community has contributed to the emergence of the marijuana legalization we know today is pretty enlightening. If you are looking for ways to show your support to the cannabis community, here are the best ways that you can do so:
Only Buy from Legit Dispensaries
One of the main things that shed a negative light on the plant is underground selling. Black market product only paints the plant as an illicit substance, even when we now have legal stores which you can buy from. So, it is important to make it a point that you buy your supply only from legitimate retailers. This way, you can guarantee that the product complies with safety and health regulations, while also supporting the legal marijuana industry.
In connection with this, buying from legitimate dispensaries contribute to the strengthening of the market. Remember, investors seek to make money when they invest in any kind of market. By purchasing from legal retailers, you are showing investors that the industry is a viable and profitable investment. This can make the industry flourish even more in the future.
Aside from black market products, another source of the negative reputation of the plant is irresponsible to use. While marijuana has a whole lot of benefits, it can react negatively with other substances such as alcohol and illicit drugs such as LSD, heroin, and cocaine.
According to studies, mixing alcohol and THC will intensify the hallucinatory effect of the plant. This is because the liver prioritizes the metabolization of alcohol, leading to the accumulation of THC before it can be processed. The increased effect can cause impaired judgment which can then lead to dangerous situations. Other potential effects include dehydration, issues with vomiting and increased side effects.
For your safety and those of other people around you, make sure that you consume the plant responsibly. This can help not only in reducing unfortunate incidents but also in building the reputation of cannabis is a beneficial plant.
Seek Out Passionate Establishments
If you advocate for anything, you only seek out sources that also support your causes. For example, environment-advocates only patronize companies that take steps to become environment-friendly. The same goes for advocates of animal welfare, education and equality.
So, if you are looking for a place that will replenish your cannabis supply, you might want to look for a passionate dispensary. Of course, most of these establishments are passionate about the plant, so that is definitely a plus. However, it is no secret that some can take advantage of its popularity just to make money without recognizing the roots of the plant. This is why it is important to look for companies that truly adore marijuana including its benefits and history.
Advocate for Legalization
What better way to show your support for the industry than to advocate for its legalization? After all, we now have access to medical and recreational marijuana because of the people who fought for its legalization. Unfortunately, years and years of prejudice against the plant has been inculcated in the public's consciousness.
This is why it is all the more important to show your support for cannabis. There are many ways you can advocate for the plant. Simply recommending CBD oil and other cannabis-infused products to your friends and family can be a huge help. Moreover, voting for legalization is instrumental. After all, some states have legalized the plant through ballot initiatives.
While you may understand the benefits of this plant, there is no doubt that many individuals have misconceptions regarding cannabis. The best way to address such myths is to dispel them. So, why not educate your friend about the medical uses of cannabis?
Even for recreational purposes, the plant is proven to be useful. You can also inform them of the benefits of CBD even to everyday life. Who knows, you might end up turning them into advocates, increasing the number of individuals supporting the plant! Moreover, you will surely change their life simply by introducing them to its wonders.
In supporting the marijuana community, another important thing you should remember is that many enthusiasts are known to be peace-loving and very chill individuals. In fact, the hippie counterculture in the 1960s is known for its slogan, "Make Love Not War." The Psychedelic 60s and 70s is teeming with calls for peace, love, freedom, and equality.
With these values closely linked to the cannabis community, it is important that we uphold such values, especially in light of the connection between the two communities.
Just like Taylor Swift sang, "Shade never made anybody less gay," or in this case, it never made anybody less enthusiastic about cannabis. In fact, the years of marijuana prohibition only resulted in a stronger push toward legalization.
With the successful businesses and contributions of the LGBTQ community to the cannabis industry, marijuana enthusiasts certainly have an ally in these people. Likewise, the cannabis industry is opening up to queer individuals showing how intertwined the two communities are.