11 Cannabis Books You Ought To Read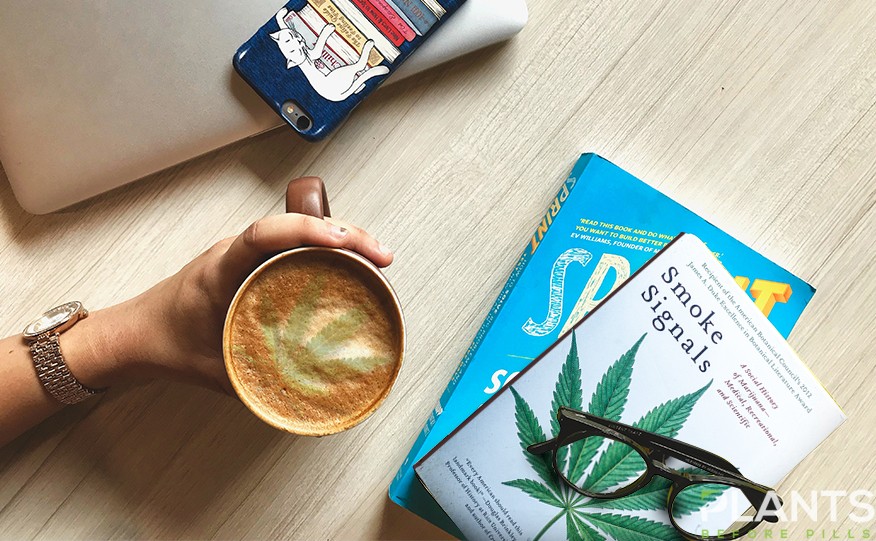 Even though cannabis is currently one of the hottest topics in medical, legal, political, and business circles, the plant is still shrouded in mystery. Despite being a multi-billion-dollar industry, many are still hesitant to take the drug because of years of the negative stigma attached to it. For many decades, marijuana, as well as industrial hemp, has reaped negative publicity. The media has narrowed its focus on the ill effects of this plant that they have stricken out (whether intentionally or unintentionally) the benefits this plant can bring, especially to our health.
Marijuana Under Fire
Before the signing of the Marihuana Act of 1937, Cannabis products were still being sold in drug stores and pharmacies as long as they are appropriately regulated. Industrial hemp was still legally grown and processed in the country. But anti-cannabis advocates and lawmakers lobbied against the lawful sale of cannabis products. Since then, the Cannabis' image has been severely tainted. The literature about the benefits of the plant to health, business, and the economy dwindled to the point that ordinary people believe marijuana is a dreaded plant that Americans would gain nothing from.
But thanks to a few pro-Cannabis advocates who remained zealous in their drive to educate people about the medical wonders of this plant, interest in the plant rekindled. Researchers took notice of the activists' claims of the healing properties of marijuana. As a result, tons of studies have proven the benefits of this plant to various medical conditions from acne and other skin diseases to heart disease, cancer, Alzheimer's disease, and other life-threatening ailments. The discovery of CBD, the substance from this plant that does give harmful psychological effect to users. Even WHO researchers were fully convinced that this cannabinoid is safe even in high doses.
Because of these medical findings and breakthroughs, 33 U.S. states approved the use of cannabis as medicine. Ten of those even allowed adults to smoke weed for recreation. Many politicians are calling for decriminalizing the medical weed at the federal level.
Enlightening Cannabis Books
This dramatic change in the people's perception of the medical marvels of weed is a result of education brought about by reading publications that prove the many benefits of cannabis. Some of the books, especially the ones published during the height of marijuana ban, received negative reviews and harsh criticisms. For people like you who want to know more about the miracle plant known as cannabis, here is a list of books that you should add to your library:
This literature, released in 1944, is a landmark paper documenting the studies and experiments conducted by researchers on the effects of marijuana use. The findings of this report, which was later published as a book, was so convincing that the New York Academy of Medicine endorsed the plant to a panel of respected doctors, psychologists, chemists, pharmacologists, and sociologists.
A passage in the book said that extended use of cannabis"does not lead to physical, mental, or moral degeneration." On the contrary, this paper is one of the first who acknowledged the "valuable therapeutic applications" of marijuana and its derivatives which warrant future studies and investigation.
Originally written by Dr. Lester Grinspoon to convince his best friend, the famous astronomer Carl Sagan, to stop getting high with marijuana, Grinspoon, then a young associate at the Harvard Medical School, later changed his views after poring on research papers about cannabi. Instead of becoming a harsh critic of the plant, he turned into an advocate. The reasons why he changed his professional opinion about the plant is documented in this classic in cannabis literature.
The book, written in 1971, contains an erudite examination of the psychological, physiological, and emotional effects of cannabis. Since its publication, it became an instant sensation that sparked debates leading to the plant's legalization in the modern era.
"The Emperor Wears No Clothes"
No marijuana book library will be complete without this classic book written by the late Jack Herer, a cannabis philosopher, advocate, and guru. Initially published in 1985, this critically acclaimed non-fiction book tackles the many specific uses of both cannabis and hemp, how these plants can improve the lives of Americans and foreigners, and why Herer and other marijuana activists face the persecution for their works.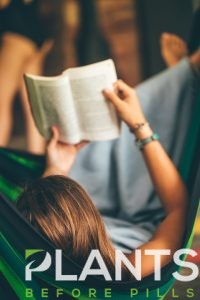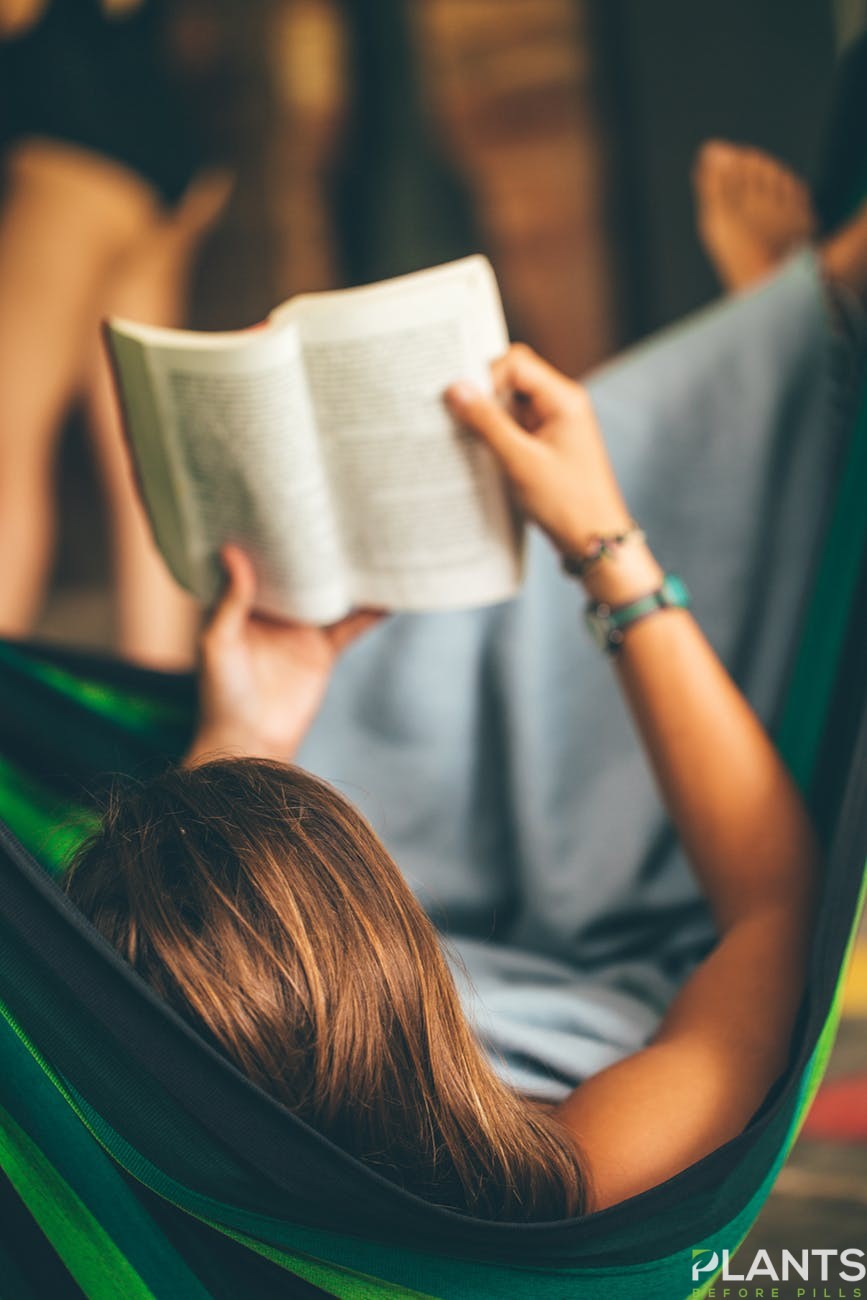 In this book, Herer exposes the secret history of cannabis together with the lies surrounding it. He also documents the conspiracy by the oil industry's scheme to outlaw this highly renewable source of energy, paper, textiles, food, and medicine. This literature gives readers well-rounded and well-researched information and opinion about weed as a miracle plant that can lead growers and users to better lives. Herer updated this book in 2010 with statements by Woody Harrelson, Willie Nelson, and other supporters.
In this book, Mikki Norris, Chris Conrad, and Virginia Resner documented the grim and life-shattering effects of America's war against drugs, particularly on the cultivation and sale of weed, through an artistic presentation of photography and text. Published in 1998, "Shattered Lives" was one of the first in marijuana literature to put a human face to the terrible destruction brought about by the government's fight versus drugs. The book contains the stories of individuals and families from every walk of life all over the country about the potential of drug prohibition to shatter families.
This thought-provoking book — written by Martin A. Lee — is authoritative and comprehensively researched "social history of marijuana" that reveals the fact that despite the legalization of the plant, many federal, state, and down to the local law enforcement officers responded antagonistically. This book, published in 2012, is one of the first to expose the underreported breakthroughs discovered by science about the plant that is currently reshaping the medical landscape. A renowned investigative journalist, Lee presents what medical researchers have found about the therapeutic potential of weed in a promising treatment for chronic pain, heart disease, Alzheimer's, cancer, diabetes, and many other ailments beyond the reach of conventional cures.
In an attempt to remove the negative connotation of cannabis in the minds of kids, children's book author and illustrator Ricardo Cortes came up with "It's Just a Plant." Here, Cortes uses his exceptional artistic and storytelling talent to educate kids about how weed benefits the health of their parents. This literature, published in 2005, is one of the first books to explain to children why their parents are smoking weed as part of their medication. Through this illustrated book, Cortes attempts to instruct children about cannabis by capturing their curiosity but without stimulating a desire to try them.
"Marijuana: Gateway to Health"
This book was published in 2011 at a time when many Americans already have a vague view about the healing properties of cannabis, especially for patients undergoing chemotherapy. Through "Marijuana: Gateway to Health," Clint Werner further exposed to the public the many benefits of the plant to the health and wellbeing of patients suffering various conditions apart from cancer. Werner provided his readers with a solid understanding of marijuana by chronicling its history and compiling the latest scientific papers regarding the plant's efficacy.
"The Cannabis Manifesto: A New Paradigm for Wellness"
Many books about marijuana only explain the what and the way of the medical benefits of marijuana. Only a few like "The Cannabis Manifesto" tackles how to incorporate cannabis in our daily wellness regimen. This book, written by Steve DeAngelo, a pioneer in the medical weed business, answers common questions about the plant while challenging the reader's views toward it. As the founder of Harborside Health Center, one of the largest medical cannabis dispensaries in the world, DeAngelo gives you a comprehensive overview about cannabis law as well as the science behind the plant's physical, psychological, and spiritual effects.
"Cannabis Pharmacy: The Practical Guide to Medical Marijuana"
Eager to get practical and reliable information on medical marijuana? This book is probably one that can give you that information. "Cannabis Pharmacy" author Michael Backes gives you a clear idea about the history of this plant and how it does wonders in our body. By reading this, you will get to know the endocannabinoid system (ECS) without the technical jargons and how cannabis interacts with it. The book (published in 2014) also contains the best ways to store medicinal marijuana as well as its derivatives like CBD products.
"The Medical Marijuana Dispensary"
Now that you know the history, controversies, and medical benefits of marijuana, it's time to take medical weed. Aside from giving you accurate information backed by scientific evidence, authors Laurie Wolf and Mary Wolf will also teach you how to use CBD oils and other products from marijuana and hemp in preparing food. You can read various recipes for creating home-made cannabis infusions such as therapeutic tinctures, sweets, and other edibles to make mouth-watering meals packed with health benefits.
"The Cannabis Health Index"
In treating diseases using medical weed, you need a resource book written by an experienced professional. The Cannabis Health Index is one such book. Written by Uwe Blesching, "The Cannabis Health Index" is a comprehensive guide for weed enthusiasts and patients.
Our knowledge about medical marijuana and other related products like CBD oil has already gone a long way. But still, we need to learn more about the history, health benefits as well as the use of this plant to our daily lives. With these books can enrich your knowledge on this highly beneficial plant and how to use it to treat your health conditions.
4 Essential Tips for People Planning to Do Cannabis Tourism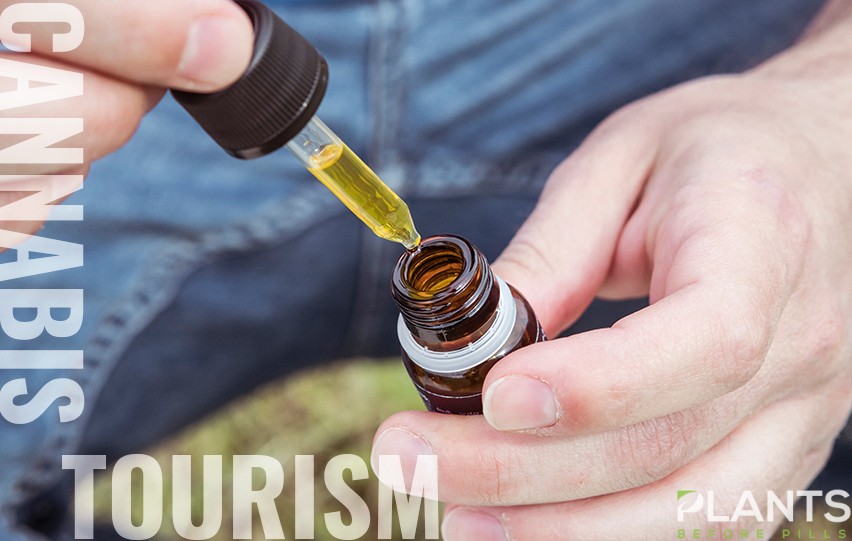 Cannabis products and the plant itself may be becoming more mainstream in the United States but there are places in which adult-use recreational marijuana remains prohibited. Because of this, a lot of people who want to consume legal cannabis and experience the freedom of using the plant in a legitimate environment choose to participate in cannabis tourism.
What exactly is Cannabis Tourism?
This is a subset of tourism that has been rising in the past few years when marijuana is gaining mainstream recognition. If you are not familiar with this, just think about other types of tourism. Cultural tourism is the kind where travelers aim to experience and take part in the culture of the destination, while medical tourism is the type where tourists go to a destination to seek healthcare.
With this, it is easy to understand that cannabis tourism is a subset in which tourists go to places where they can consume legal marijuana. This offers the peace of mind of consuming the plant in a safe and potentially more accepting environment. Moreover, this gives travelers the chance to try out unique marijuana and CBD products that are only available in your destination of choice.
Planning on going on a trip and take part in the destination's cannabis tourism industry? Here are 4 important tips you should remember:
Research about and comply with marijuana laws
As a tourist, the responsible thing to do is to do your research about the place you are planning to visit. One of the first things you should review is the laws in the place. You do not want to get entangled in any kind of legal issues, particularly marijuana-related ones. For example, did you know that Amsterdam is planning to ban tourists from buying marijuana products? Failing to know this can lead to headaches and wasted money.
Aside from knowing cannabis-related laws that cover your destination, you want to make sure that you comply with the laws. This includes the amount you are allowed to carry on your person to the places where you can purchase legal products.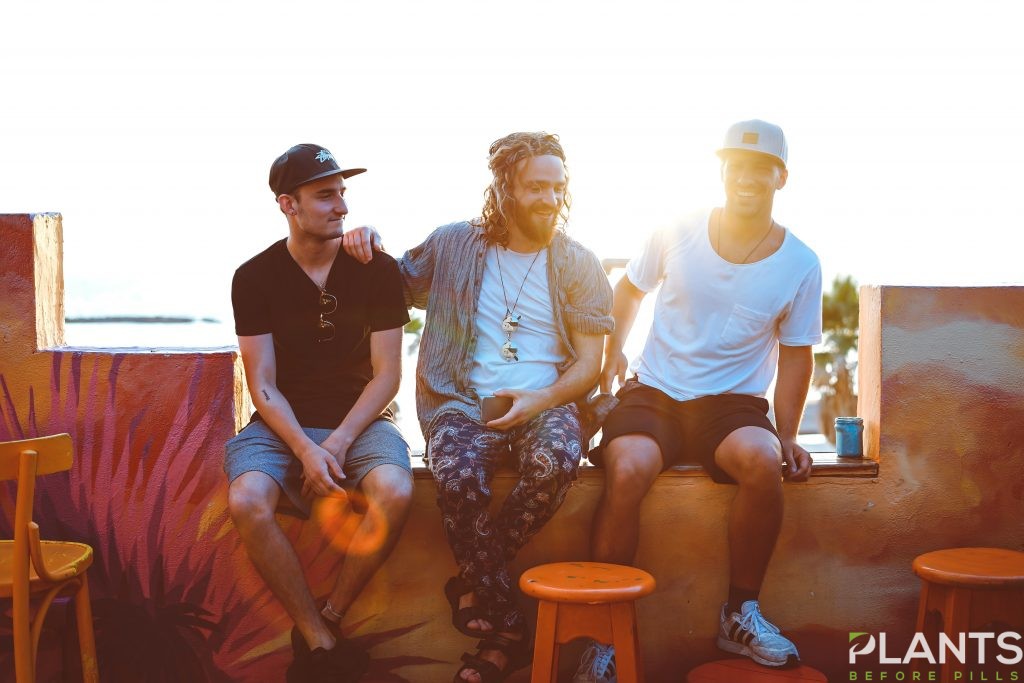 Respect the local culture
All kinds of hobby and enthusiast groups have developed a culture that can be unique to the place's particular community. If you come from a place where you have a certain set of norms and accepted behaviors, you cannot expect other communities to have the same set of values. This is why research is important. It lets you know what to do and what not to do when it comes to marijuana. Of course, you must respect the local culture as a tourist.
Seek out unique experiences
The reason you are going on a tour is to experience new things that you could not in your home state or country. Because of this, you want to make sure that you get the most out of your trip by seeking out unique strains and products. You might also want to look for establishments that offer one-of-a-kind experiences such as cannabis cafes, bus tours, and other similar places and activities.
Not sure where to start? The best way to go is to find a dispensary and consult the budtender. These individuals are familiar with the place's laws and culture. Moreover, you can also expect them to be knowledgeable about products and experiences that could be worth your while.
Going on a cannabis tour is definitely one of the must-have experiences any cannabis enthusiast should have. This way, they can expand their horizon by checking out what communities in other places have to offer. It can also serve as a networking and research opportunity for those planning to launch their own business.
4 Ideas for Celebrating World NGO Day with Cannabis Products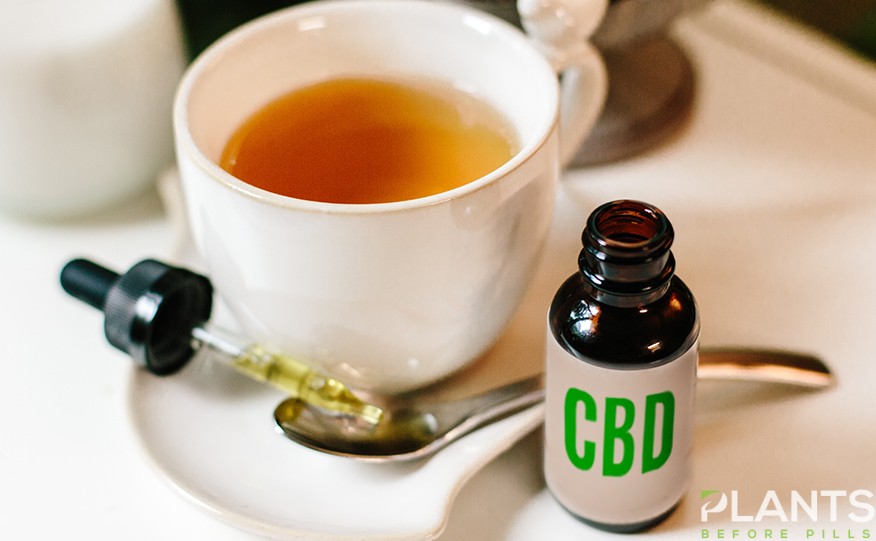 On February 27, we will be celebrating World Non-Governmental Organization (NGO) Day. This day is dedicated to recognizing and aiding the works of NGOs across the globe. It was started by several countries such as Denmark, Estonia, Finland, and Germany. Today, it is celebrated by a lot of countries and organizations, making one of the most internationally recognized days.
This coming February 27, cannabis consumers like you can participate in the celebration of World NGO Day in your own way. Of course, as patients or enthusiasts of the pant, you can incorporate cannabis products into your event. Wondering how? Here are 4 ideas for doing so:
Create a Charity Event Discussing CBD Oil Benefits
Countries and organizations that celebrate this day usually organize conferences that talk about the value of non-profit organizations. These events usually discuss developments in the field and strategies that can be used to boost the activities of and support for these organizations.
Because of this, why not organize a mini-event similar to this? You can organize a symposium talking about the plant, the benefits of CBD and other cannabinoids, as well as the socio-economic and political need to legalize cannabis. During this, you can sell products and donate the proceeds to an NGO of your choice.
This is a good way to share well-researched information about the plant and enlighten your audience about the implications of proper marijuana laws. At the same time, this offers an opportunity to participate in the celebration of World NGO Day.
Purchase from Dispensaries that Donate to NGOs
A charity event can be pretty hard to pull off. So, why not go the easier route by simply purchasing CBD oil and other products from dispensaries that do charity work through NGO donations. This lets you purchase the products you want and need while also making sure that you do your part in giving back to the community.
To find the right dispensaries for this, you might want to do your research first. A simple Google search can help you find the right shop to choose from. However, you might want to get familiar with the NGO first, so why not approach your local budtender to know if they donate to charity and what kind of programs they support?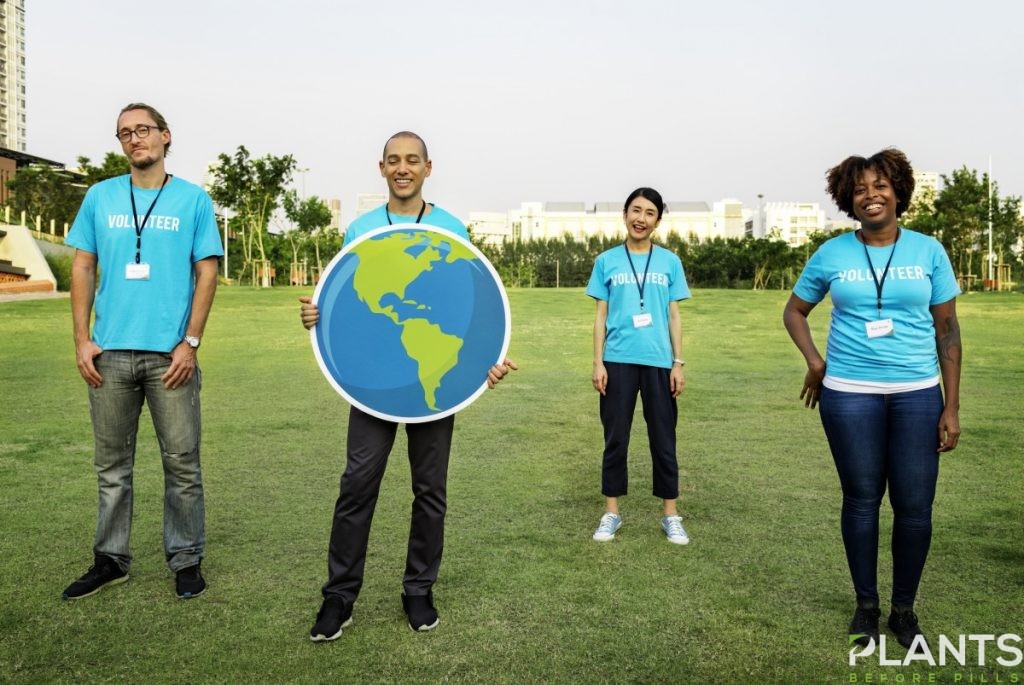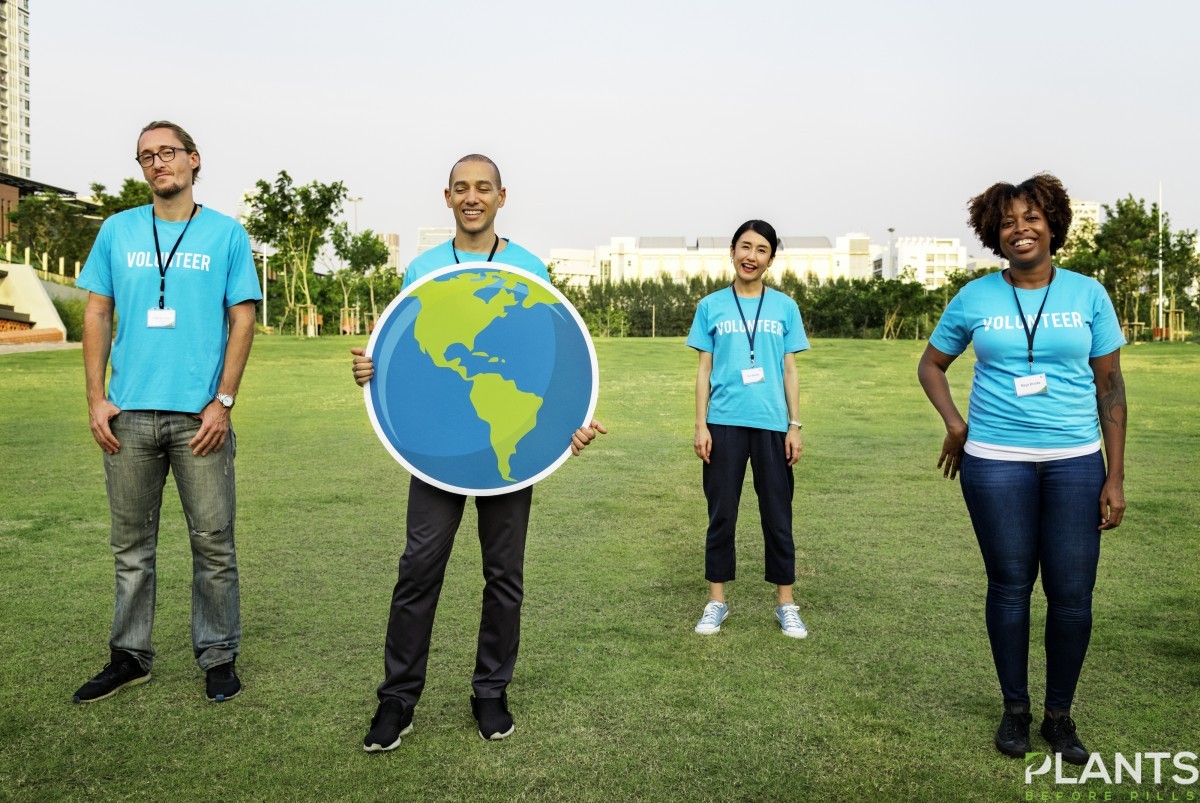 Donate Straight to Cannabis NGOs
If you want to contribute to cannabis-focused charities, then donating or volunteering directly with such NGOs. This is a great way to help showcase the plant as a medical and lifestyle aid. Moreover, you can also opt for an org that promotes legalization and education about cannabis. By going straight to organizations such as NORML, you can be an active advocate for the plant. You can even continue participating in this org after World NGO Day!
Voice Your Support for NGOs
Those who are active in the cannabis community knows how important creating a conversation is. This lets people add their voices into the discussion, letting them share facts, experiences and thoughts. This is a great way to spread awareness about the plant.
Similarly, adding your voice to support NGOs is a great way to get people to talk about the importance of such orgs. With this, you can convince your friends and family to donate and volunteer in their chosen organizations. Allowing you to give back to the community by getting more people to contribute.
The world needs more people and organizations who exist not for profit but for giving back to their respective communities. By participating in the celebrations of World NGO Day, you can be one of these people while using cannabis as a platform and advocacy.
Ringing in the New Year with Cannabis: What You Should Know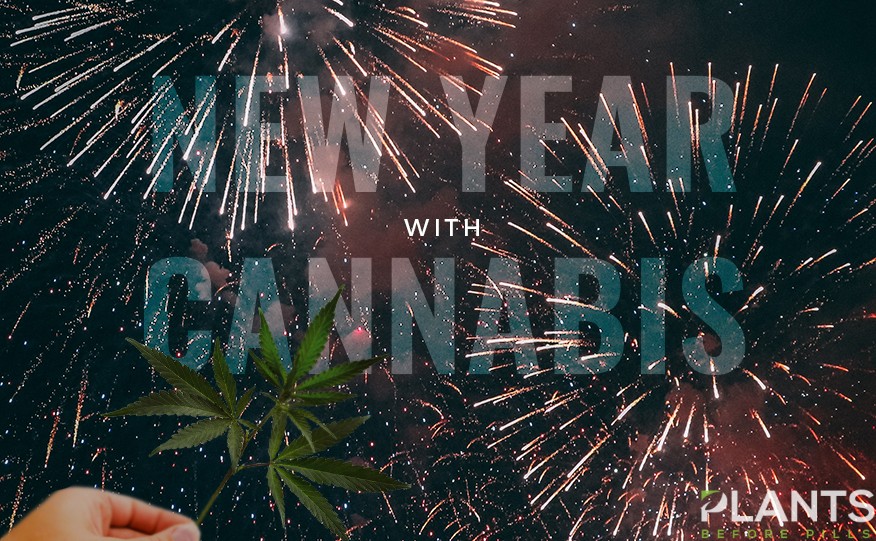 The festive season is around us, and with it brings the need to celebrate everything that happened in 2019. Not to mention, a proper celebration allows us to ring in the new year with a bang. What better way to celebrate this than with your trusty cannabis and CBD oil, right?
Before you get ahead of yourself, celebrating with cannabis comes with a lot of responsibilities. Apart from adhering to certain state laws and regulations, you also need to be mindful of the people around you and their preferences. In the same way, you also need to obtain your goods from licensed dispensaries and pharmacies.
Now that these pesky regulations are out of the way, here's what you should know when celebrating with marijuana and CBD oil products.
Why Have Cannabis on New Year?
Cannabis has always been celebrated by fanatics, now more than ever because of the legalization that's slated to take place come the first of January 2020. Though many states and countries have already provided medical marijuana, there are more states are taking their love for this plant even further.
Cannabis is known to treat certain illnesses and conditions, especially aiding in pain management. However, this also comes with a mind-altering effect due to its psychoactive component called tetrahydrocannabinol (THC). While many individuals get to 'enjoy' these, there are also people who frown upon its psychoactive component and what it can do. Because of this, finding another solution might work in your favor.
CBD Oil as Reliable Alternatives
Unfortunately, not every state has legalized recreational cannabis. In the unfortunate event, this falls in your area, you can opt for other safer and more legal alternatives – all without the unwanted effects of THC.
One of the more popular options available on the market is cannabidiol or CBD oil. This potent and downright powerful product provides most, if not all the benefits that come from cannabidiol. From pain management to treating insomnia, this is no doubt as to why this is celebrated as one of the revolutionary creations of all time.
CBD Oil and MJ Consumption
For states, countries, and areas that have legalized cannabis consumption, good for you. But for areas which require a little bit of a push from the local and federal government, sticking to cannabidiol might be a good choice. Below are some guidelines you need to heed when celebrating with this compound.
Eat Your CBD Edibles Early
To make sure you celebrate the year right and with a bang, remember to eat your edibles at least two hours before the stroke of midnight. This way, you can feel its effects as the ball drops. Not to mention, this will leave you feeling calm and collected even amidst the bustle and the fireworks.
Lace Your Food and Drinks with CBD Oil Products
While gummies and other edibles will work just fine, you can also create your own menu designed to celebrate the occasion and to highlight your guest of honor. Do this by making soups or salads with some drops of CBD oil or infusing the roast beef with some good ol' cannabutter.
If you want a more modern take to beverages, you can also experiment with adding and infusing cocktails with the cannabidiol product of your choice.
Let's face it, not everyone is into cannabidiol and cannabis and that's okay. If you are having guests over, don't forget to label the goods that are made with CBD. At the same time, provide other food options and activities which non-users and consumers can enjoy. This way, you are making an inclusive step to make everyone feels good in their element. Think of this as a great start for the year.
The Bottom Line
Now that you know what etiquette and regulations to observe, you can finally ring in the new year with good health and optimum wellness with cannabidiol. What are your plans for the upcoming holidays?