11 Cannabis Books You Ought To Read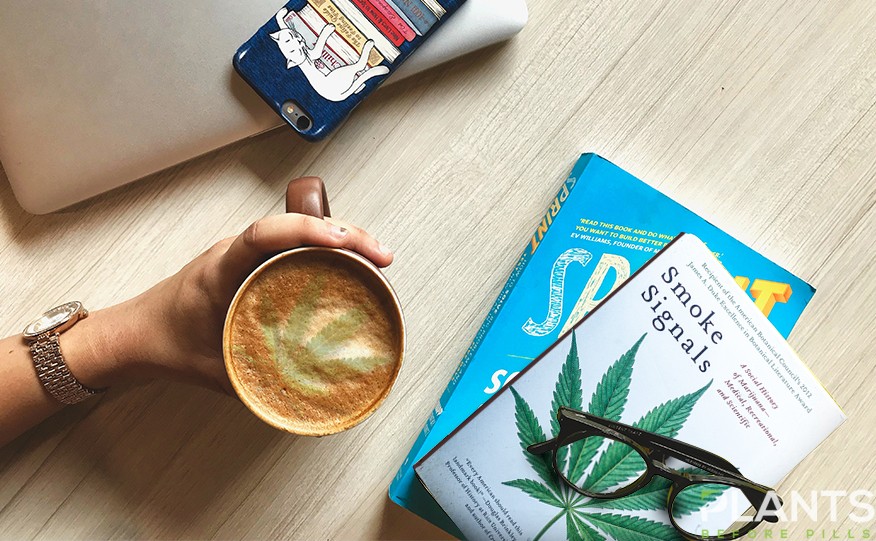 Even though cannabis is currently one of the hottest topics in medical, legal, political, and business circles, the plant is still shrouded in mystery. Despite being a multi-billion-dollar industry, many are still hesitant to take the drug because of years of the negative stigma attached to it. For many decades, marijuana, as well as industrial hemp, has reaped negative publicity. The media has narrowed its focus on the ill effects of this plant that they have stricken out (whether intentionally or unintentionally) the benefits this plant can bring, especially to our health.
Marijuana Under Fire
Before the signing of the Marihuana Act of 1937, Cannabis products were still being sold in drug stores and pharmacies as long as they are appropriately regulated. Industrial hemp was still legally grown and processed in the country. But anti-cannabis advocates and lawmakers lobbied against the lawful sale of cannabis products. Since then, the Cannabis' image has been severely tainted. The literature about the benefits of the plant to health, business, and the economy dwindled to the point that ordinary people believe marijuana is a dreaded plant that Americans would gain nothing from.
But thanks to a few pro-Cannabis advocates who remained zealous in their drive to educate people about the medical wonders of this plant, interest in the plant rekindled. Researchers took notice of the activists' claims of the healing properties of marijuana. As a result, tons of studies have proven the benefits of this plant to various medical conditions from acne and other skin diseases to heart disease, cancer, Alzheimer's disease, and other life-threatening ailments. The discovery of CBD, the substance from this plant that does give harmful psychological effect to users. Even WHO researchers were fully convinced that this cannabinoid is safe even in high doses.
Because of these medical findings and breakthroughs, 33 U.S. states approved the use of cannabis as medicine. Ten of those even allowed adults to smoke weed for recreation. Many politicians are calling for decriminalizing the medical weed at the federal level.
Enlightening Cannabis Books
This dramatic change in the people's perception of the medical marvels of weed is a result of education brought about by reading publications that prove the many benefits of cannabis. Some of the books, especially the ones published during the height of marijuana ban, received negative reviews and harsh criticisms. For people like you who want to know more about the miracle plant known as cannabis, here is a list of books that you should add to your library:
This literature, released in 1944, is a landmark paper documenting the studies and experiments conducted by researchers on the effects of marijuana use. The findings of this report, which was later published as a book, was so convincing that the New York Academy of Medicine endorsed the plant to a panel of respected doctors, psychologists, chemists, pharmacologists, and sociologists.
A passage in the book said that extended use of cannabis"does not lead to physical, mental, or moral degeneration." On the contrary, this paper is one of the first who acknowledged the "valuable therapeutic applications" of marijuana and its derivatives which warrant future studies and investigation.
Originally written by Dr. Lester Grinspoon to convince his best friend, the famous astronomer Carl Sagan, to stop getting high with marijuana, Grinspoon, then a young associate at the Harvard Medical School, later changed his views after poring on research papers about cannabi. Instead of becoming a harsh critic of the plant, he turned into an advocate. The reasons why he changed his professional opinion about the plant is documented in this classic in cannabis literature.
The book, written in 1971, contains an erudite examination of the psychological, physiological, and emotional effects of cannabis. Since its publication, it became an instant sensation that sparked debates leading to the plant's legalization in the modern era.
"The Emperor Wears No Clothes"
No marijuana book library will be complete without this classic book written by the late Jack Herer, a cannabis philosopher, advocate, and guru. Initially published in 1985, this critically acclaimed non-fiction book tackles the many specific uses of both cannabis and hemp, how these plants can improve the lives of Americans and foreigners, and why Herer and other marijuana activists face the persecution for their works.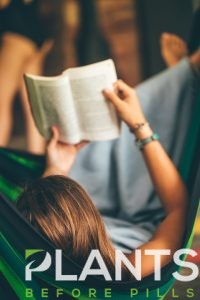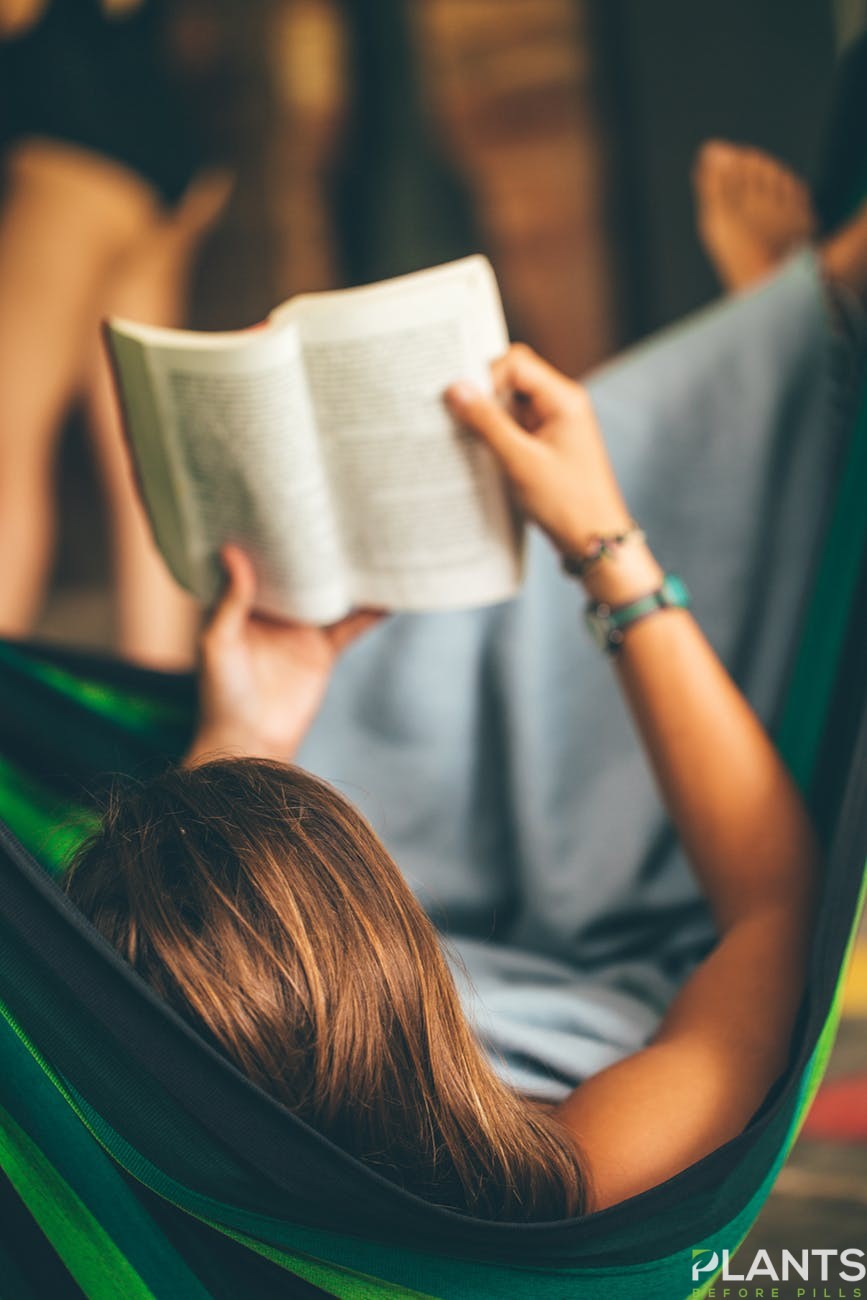 In this book, Herer exposes the secret history of cannabis together with the lies surrounding it. He also documents the conspiracy by the oil industry's scheme to outlaw this highly renewable source of energy, paper, textiles, food, and medicine. This literature gives readers well-rounded and well-researched information and opinion about weed as a miracle plant that can lead growers and users to better lives. Herer updated this book in 2010 with statements by Woody Harrelson, Willie Nelson, and other supporters.
In this book, Mikki Norris, Chris Conrad, and Virginia Resner documented the grim and life-shattering effects of America's war against drugs, particularly on the cultivation and sale of weed, through an artistic presentation of photography and text. Published in 1998, "Shattered Lives" was one of the first in marijuana literature to put a human face to the terrible destruction brought about by the government's fight versus drugs. The book contains the stories of individuals and families from every walk of life all over the country about the potential of drug prohibition to shatter families.
This thought-provoking book — written by Martin A. Lee — is authoritative and comprehensively researched "social history of marijuana" that reveals the fact that despite the legalization of the plant, many federal, state, and down to the local law enforcement officers responded antagonistically. This book, published in 2012, is one of the first to expose the underreported breakthroughs discovered by science about the plant that is currently reshaping the medical landscape. A renowned investigative journalist, Lee presents what medical researchers have found about the therapeutic potential of weed in a promising treatment for chronic pain, heart disease, Alzheimer's, cancer, diabetes, and many other ailments beyond the reach of conventional cures.
In an attempt to remove the negative connotation of cannabis in the minds of kids, children's book author and illustrator Ricardo Cortes came up with "It's Just a Plant." Here, Cortes uses his exceptional artistic and storytelling talent to educate kids about how weed benefits the health of their parents. This literature, published in 2005, is one of the first books to explain to children why their parents are smoking weed as part of their medication. Through this illustrated book, Cortes attempts to instruct children about cannabis by capturing their curiosity but without stimulating a desire to try them.
"Marijuana: Gateway to Health"
This book was published in 2011 at a time when many Americans already have a vague view about the healing properties of cannabis, especially for patients undergoing chemotherapy. Through "Marijuana: Gateway to Health," Clint Werner further exposed to the public the many benefits of the plant to the health and wellbeing of patients suffering various conditions apart from cancer. Werner provided his readers with a solid understanding of marijuana by chronicling its history and compiling the latest scientific papers regarding the plant's efficacy.
"The Cannabis Manifesto: A New Paradigm for Wellness"
Many books about marijuana only explain the what and the way of the medical benefits of marijuana. Only a few like "The Cannabis Manifesto" tackles how to incorporate cannabis in our daily wellness regimen. This book, written by Steve DeAngelo, a pioneer in the medical weed business, answers common questions about the plant while challenging the reader's views toward it. As the founder of Harborside Health Center, one of the largest medical cannabis dispensaries in the world, DeAngelo gives you a comprehensive overview about cannabis law as well as the science behind the plant's physical, psychological, and spiritual effects.
"Cannabis Pharmacy: The Practical Guide to Medical Marijuana"
Eager to get practical and reliable information on medical marijuana? This book is probably one that can give you that information. "Cannabis Pharmacy" author Michael Backes gives you a clear idea about the history of this plant and how it does wonders in our body. By reading this, you will get to know the endocannabinoid system (ECS) without the technical jargons and how cannabis interacts with it. The book (published in 2014) also contains the best ways to store medicinal marijuana as well as its derivatives like CBD products.
"The Medical Marijuana Dispensary"
Now that you know the history, controversies, and medical benefits of marijuana, it's time to take medical weed. Aside from giving you accurate information backed by scientific evidence, authors Laurie Wolf and Mary Wolf will also teach you how to use CBD oils and other products from marijuana and hemp in preparing food. You can read various recipes for creating home-made cannabis infusions such as therapeutic tinctures, sweets, and other edibles to make mouth-watering meals packed with health benefits.
"The Cannabis Health Index"
In treating diseases using medical weed, you need a resource book written by an experienced professional. The Cannabis Health Index is one such book. Written by Uwe Blesching, "The Cannabis Health Index" is a comprehensive guide for weed enthusiasts and patients.
Our knowledge about medical marijuana and other related products like CBD oil has already gone a long way. But still, we need to learn more about the history, health benefits as well as the use of this plant to our daily lives. With these books can enrich your knowledge on this highly beneficial plant and how to use it to treat your health conditions.
3 Magic Realism Works that Give a Marijuana High Feeling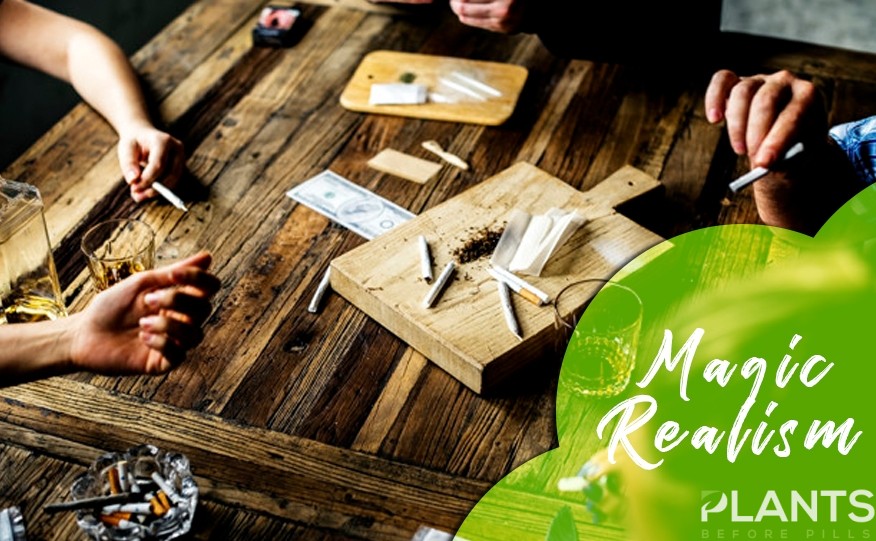 For cannabis enthusiasts, recreating the feeling of a marijuana high is one of the best feelings in the world. This is true especially if you are able to replicate the exhilaration, creative rush and wonder that the plant has to offer. If this is what you are looking for, then you might want to look into magical realism.
What is Magic Realism and how does it relate to cannabis?
Magic realism is basically the telling of reality in a magical way. It is also known as magical realism and marvellous realism. In many forms of art, especially in literature, this movement is known to produce masterpieces that are grounded in reality but infused with hints of magic.
 Often, the act of experiencing these types of cultural products are described as being "dream-like." The same description can be given when explaining the feeling of a marijuana high. Not only can the plant give a magical feeling, but also a stimulating and invigorating sense. 
Works of Magical Realism for Cannabis Enthusiasts
If you are intrigued by this literary movement, here are some works that can give you a feeling similar to what the plant provides:
One Hundred Years of Solitude by Gabriel Garcia
First on our list is Colombian writer and Nobel Prize winner Gabriel Garcia Marquez. Gabo is known to write in different styles, but his most celebrated work is One Hundred Years of Solitude, known as one of the hallmarks of magic realism.
This complicated novel tells the story of the Buendia clan in the fictional town of Macondo across various generations. With exaggerated descriptions, creating a mystical quality to the setting and story, this novel will surely capture the attention of cannabis lovers.
The House of the Spirits by Isabel Allende
Isabel Allende, another Latin American writer, is also known for her magical realist works. Like Gabo's Solitude, The House of the Spirits is a multigenerational story about the Trueba family. With social, historical and political underpinnings, this will tickle the fancy of marijuana-lovers who love historical family drama.
Now, this seemingly normal plot turns magical realist when you come across the psychic abilities of some characters. Not to mention the exploration of the concept of destiny and the ghosts of dead characters! If that does not sound fun to read when consuming marijuana, then we don't know what is.
The Metamorphosis by Franz Kafka
With the casual use of the term Kafkaesque nowadays, we bet that you have read or at least heard of The Metamorphosis by Franz Kafka. This tells the story of a salesman named Gregor Samsa woke up from a nightmarish stupor only to find himself transformed into a gigantic insect (some say cockroach, some say beetle).
This surreal event combined with the mundanity of his actions is a great indication of marvellous realism. From waking up late to cleaning the place, all the while wondering if he is still himself, Gregor was indeed stuck in a Kafkaesque (and a magical realist) situation.
As a cannabis enthusiast, you may find yourself wondering the same philosophical things, especially with the cognitive enhancements' marijuana provides. What does it mean to be yourself? What is the self, even? You can definitely consume the plant and ponder about these things. Just make sure that you do not consume too much of the plant or you might end up like Gregor.
Marijuana high is certainly a good feeling but being able to experience it in the literary works you consume is a whole new level of awesome. Plus, you can enhance your experience by reading these works while consuming the plant!
4 Philosophers Who Love Cannabis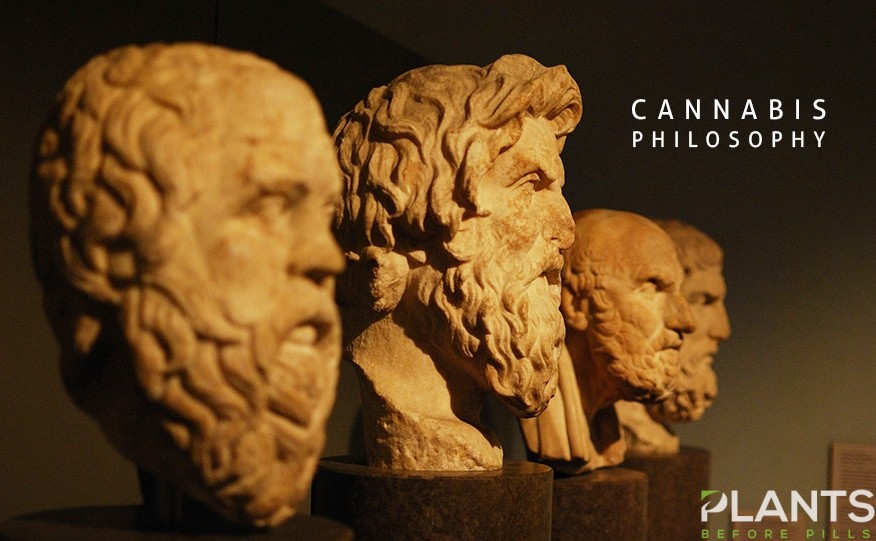 Over the centuries, the metaphor of a philosopher with his head in the clouds has continued to make a lasting impression upon the public's view of philosophy. However, although this vivid depiction intends to metaphorize man's innate lust for wonder, some philosophers have managed to give the phrase a 'greener' meaning.
Got a clue on what's that supposed to mean? Believe it or not, there comes a lengthy list of philosophers who have been high above the clouds with a little help from the cannabis plant.
Here, we have compiled 4 philosophers who are believed to be cannabis enthusiasts.
Check them out:
Friedrich Nietzsche
What better way to start our list other than one of the most influential philosophers and cultural critics of the modern world? Friedrich Nietzsche, the all-time favorite antichrist, is reported to have used a diverse array of drugs in his lifetime. This includes opium, potassium bromide, chloral hydrate, and yes … cannabis (through hashish).
Due to chronic migraines, nausea, and convulsions, Nietzsche is believed to have frequently took different drugs, with opium being his favorite. In fact, in a letter to his close friends, the German thinker wrote: "To this, I think, sensible insight into the state of things I have come after taking a huge dose of opium—in desperation. But instead of losing my reason as a result, I seem at last to have come to reason."
Walter Benjamin
While our first contender used drugs for pain-relief, our second philosopher turned to cannabis not as an escape but a doorway to reality. For Walter Benjamin, the "high" sensation bought by the green plant enabled him to explore the world and its realities. A philosopher, a cultural critic, and an essayist, Benjamin took his love for hashish as a form of creative process that extends him to the inner mechanisms of the world.
In fact, in his writings, Benjamin surprised his readers with an almost euphoric spirit that displayed the philosopher's commitment to the avant-garde. In one of his works, he went to write: "You become so sensitive: fearing a shadow would damage the paper on which it is falling … The claims of space and time of the hashish eater now come to bear; and they are regal … eternity does not last too long."
René Descartes
René Descartes, the Father of Modern Philosophy, is believed to have smoked marijuana during his stay in Breda. In fact, in one particular book, entitled "Cogito Ergo Sum: The Life of Rene' Descartes," writer Richard Watson argued about the possibility of the French philosopher being a cannabis user. In the book, Watson explained how Descartes' timeline conjuncts with the period tobacco use were fairly prolific throughout Europe.
Before this claim, a few have already claimed that Descartes was a marijuana enthusiast and was in the midst of his "high" times when he wrote his masterpiece, "Meditations on First Philosophy."
Oscar Wilde
Although considered mainly as an artist rather than a philosopher, Wilde's undeniable contribution to the philosophy of beauty and art won him a place in this list. For centuries, the writer of "The Picture of Dorian Gray" is rumored to have smoked marijuana. In fact, in one particular book, entitled "Oscar Wilde and Weeds," Christopher McGriddle has compiled a pocket-sized collection of classic photographs of Oscar Wilde with beautiful marijuana photos.
What better way to transcend the Self other than the strong flavor of cannabis soothing the body and soul? Have a taste of these philosophers' favorite green plant and experience for yourself the unfathomable joy of philosophy and marijuana.
Chinese Tombs With Cannabis Traces Found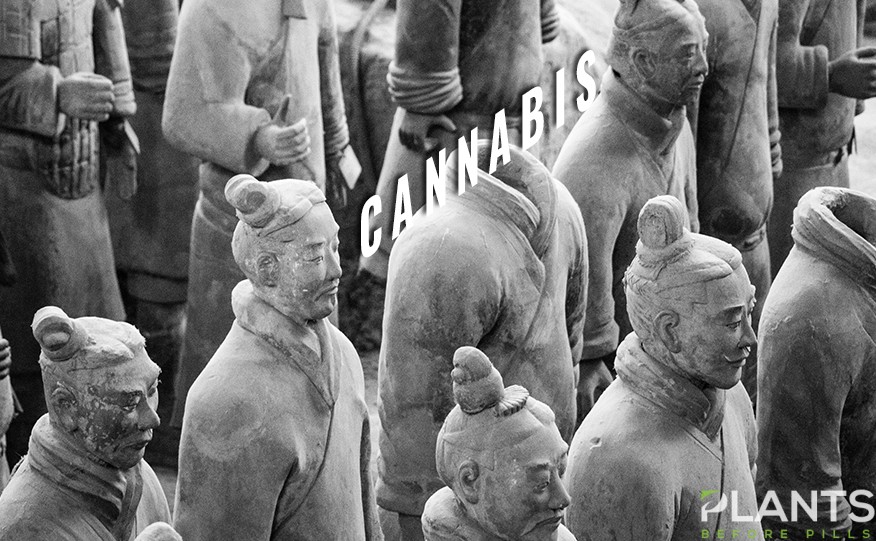 Researchers in China have discovered traces of cannabis from tombs hailing from western China. According to CNN, the first directive evidence found about the use of cannabis can be traced back to a 2,500-year-old tomb. This is considered as the first clear and known evidence of humans using cannabis.
Strong Evidence
The Atlantic reports that researchers from China and Germany found braziers as the strongest evidence of humans using this plant. These braziers, also known as wooden incense burners, reportedly contain high levels of THC from cannabis.
The team of scientists were able to identify the sample obtained from the burners through vaporizing a sample. Afterwards, The Atlantic states that the scientists painstakingly separated its components and classified the level of chemicals found within the compounds.
Apart from finding burners at the Jirzankal Cemetery, researchers were also able to dig up human bones. The origins of the human bones point to individuals coming from a variety of places, including Pamirs that were previously part of the Silk Road.
Such findings led the scientists to link cannabis to these individuals, with individuals suggesting that these plants may have been traded in the Silk Road.
Besides burners, the team successfully retrieved numerous artifacts. These include wooden bowls and plates, glass beads, harps, pieces of silk, and pieces of skulls and human bones, reports the New York Times.
Discovery of Different Uses of Cannabis
Compared to more modern uses of marijuana, the traces of cannabis found at the Jirzankal Cemetery were found to contain higher traces of THC, the psychoactive compound. Based on the report released by BBC, it appears that ancient individuals put marijuana leaves on top of hot stones and inhaled the smoke.
BBC notes that the high altitude of the region resulted in marijuana plants naturally producing plants with higher THC levels.
Apart from these suggested uses, scientists suggest that marijuana leaves were used for burial ceremonies as a means to communicate with souls or the divinity. The Atlantic reports that burning these plants also served as a vessel to safely guide and move the deceased towards the afterlife. The news site also mentions that cannabis may have been used to alter the mind and talk with divine entities.
Given the high levels of THC found in these plants, marijuana may also be used for deodorizing corpses.
The study of this tomb and its connection with marijuana was published in the journal of Science Advances, notes the New York Times.