Cool Ways to Use Cannabis in Your Cinco de Mayo Celebration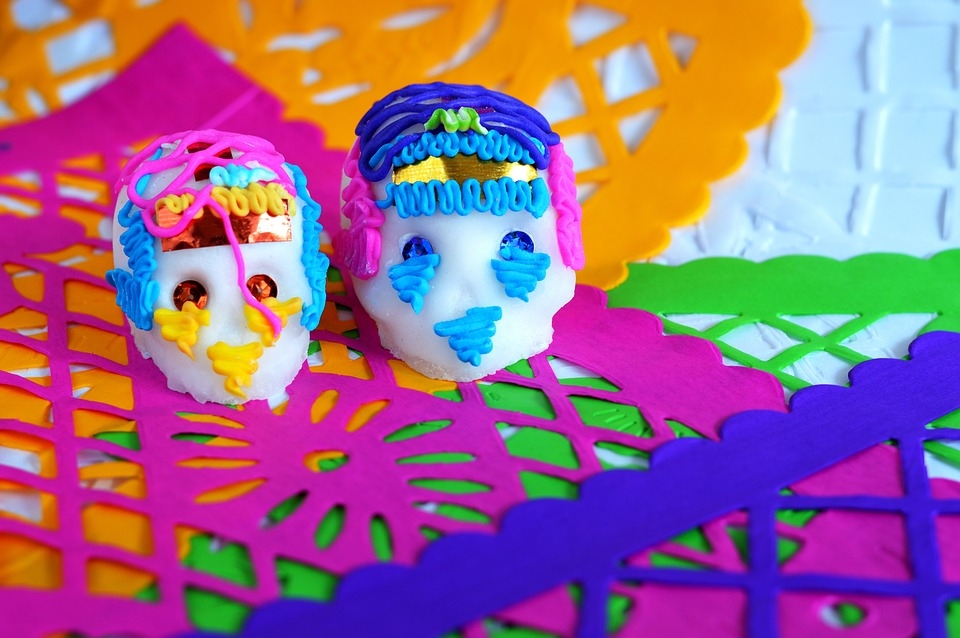 Many people around the world celebrate Cinco de Mayo with food, drinks, and yes, even weed. As a matter of fact, individuals often take advantage of this day to let their hair loose and to revel in the wonderful culture being celebrated.
What Exactly is Cinco de Mayo?
Cinco de Mayo, Spanish for the "Fifth of May" is typically celebrated both in Mexico and in various parts of the United States. Most individuals mistakenly celebrate this day as Mexico's Independence Day, but this event normally commemorates the Mexican army's victory over Napoleon III's forces. Over time, this momentous day has been highlighting Mexican pride, culture, and tradition by people coming from all parts of the world.
Some of the traditional festivities and fanfare in these celebrations include a re-enactment of the Battle of Pueblo, dancing, music, singing, drinking, and of course, binging on mouth-watering Mexican food.
Learning how to incorporate cannabis and CBD oil in your dishes is definitely important, especially if you are planning to party with fellow stoners. That is if you want to join in on all the fun. Below are some creative ways you use this herb for the upcoming festivities:
Make a Ton of CBD Oil-Infused Cocktails
This Mexican Canna Punch recipe from the Fresh Toast is one you don't want to miss. This makes use of tequila, red grapefruit soda and cocktail syrup, orange juice, lemon juice, a bottle of rose, and aromatic bitters. While the original recipe calls for cannabis-infused tequila, you might want to go the easier route and simply use a few drops of your handy CBD oil.
And since this is Cinco de Mayo we're talking about, one drink you should put on for the day's celebrations is Margarita. This classic recipe from BBC is easy enough to replicate in your own place. Made only from tequila, Cointreau, and fresh lime juice, you'll only need to mix these all together in a cocktail shaker and you are good to go. Just don't forget to add some drops of CBD oil goodness before mixing. Strain the mixture and pour in an ice-filled glass rimmed with salt.
Smoke Mexican Cannabis
If you want to truly pay homage to this special day, what better way to do so than by having cannabis on hand, right? The Cannalope Haze is a cannabis strain that hails from Mexico. This strain is perfect for individuals who want to stay happy and euphoric all night long. With sweet, tropical, and floral flavors in the strain, it will leave you feeling light and fresh throughout the festivities. Not to mention, this will pair well with almost any type of cocktail.
Cannabis-Infused Tacos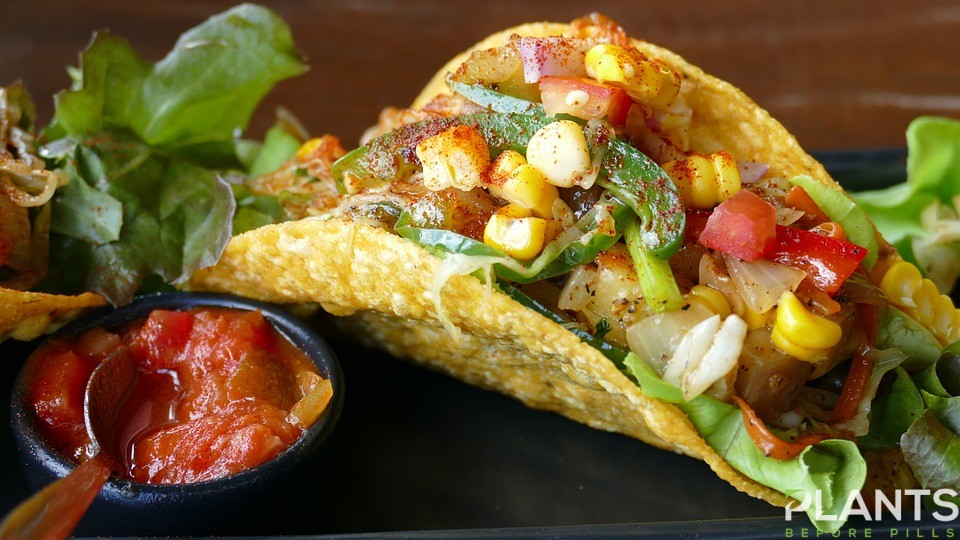 End your day by feasting on juicy tacos made right from your kitchen. For this homemade tacos, all you need are ground beef, a small piece of red onion, garlic, tomato paste, taco seasoning, and cannabis-infused olive oil. If you happen to be in a pinch, you can simply buy pure cannabidiol oil and drop some into your olive oil. Once the meat is cooked, assemble these on warm taco shells and finish these up with your preferred toppings. Tomatoes, cheese, lettuce, guacamole, and sour cream are some fixings you can set on the side.
If you are having friends over at your place, go the extra mile and add decorations to truly make it a Cinco de Mayo to remember? Put up balloons, streamers, confetti, and even Mexican-themed music. These will definitely get you in the mood to party. Add CBD to the mix and you will surely have a fun day ahead of you.
3 Magic Realism Works that Give a Marijuana High Feeling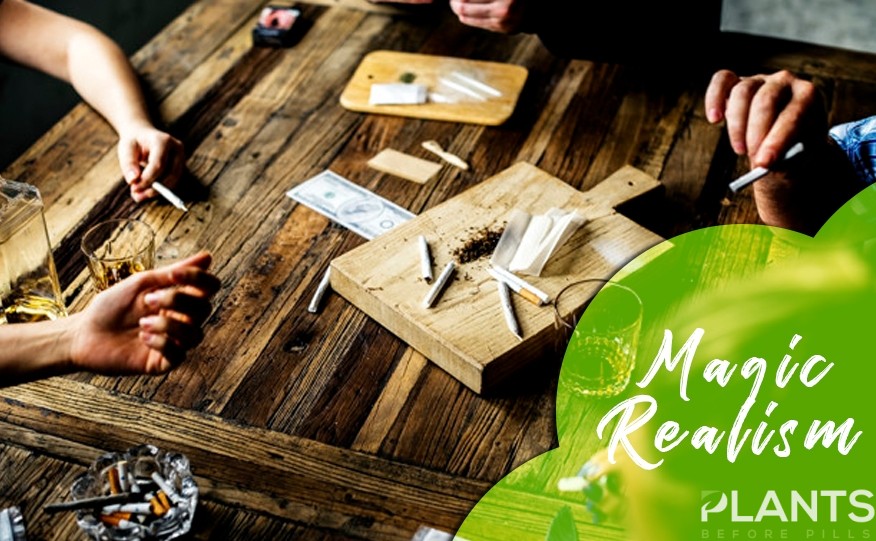 For cannabis enthusiasts, recreating the feeling of a marijuana high is one of the best feelings in the world. This is true especially if you are able to replicate the exhilaration, creative rush and wonder that the plant has to offer. If this is what you are looking for, then you might want to look into magical realism.
What is Magic Realism and how does it relate to cannabis?
Magic realism is basically the telling of reality in a magical way. It is also known as magical realism and marvellous realism. In many forms of art, especially in literature, this movement is known to produce masterpieces that are grounded in reality but infused with hints of magic.
 Often, the act of experiencing these types of cultural products are described as being "dream-like." The same description can be given when explaining the feeling of a marijuana high. Not only can the plant give a magical feeling, but also a stimulating and invigorating sense. 
Works of Magical Realism for Cannabis Enthusiasts
If you are intrigued by this literary movement, here are some works that can give you a feeling similar to what the plant provides:
One Hundred Years of Solitude by Gabriel Garcia
First on our list is Colombian writer and Nobel Prize winner Gabriel Garcia Marquez. Gabo is known to write in different styles, but his most celebrated work is One Hundred Years of Solitude, known as one of the hallmarks of magic realism.
This complicated novel tells the story of the Buendia clan in the fictional town of Macondo across various generations. With exaggerated descriptions, creating a mystical quality to the setting and story, this novel will surely capture the attention of cannabis lovers.
The House of the Spirits by Isabel Allende
Isabel Allende, another Latin American writer, is also known for her magical realist works. Like Gabo's Solitude, The House of the Spirits is a multigenerational story about the Trueba family. With social, historical and political underpinnings, this will tickle the fancy of marijuana-lovers who love historical family drama.
Now, this seemingly normal plot turns magical realist when you come across the psychic abilities of some characters. Not to mention the exploration of the concept of destiny and the ghosts of dead characters! If that does not sound fun to read when consuming marijuana, then we don't know what is.
The Metamorphosis by Franz Kafka
With the casual use of the term Kafkaesque nowadays, we bet that you have read or at least heard of The Metamorphosis by Franz Kafka. This tells the story of a salesman named Gregor Samsa woke up from a nightmarish stupor only to find himself transformed into a gigantic insect (some say cockroach, some say beetle).
This surreal event combined with the mundanity of his actions is a great indication of marvellous realism. From waking up late to cleaning the place, all the while wondering if he is still himself, Gregor was indeed stuck in a Kafkaesque (and a magical realist) situation.
As a cannabis enthusiast, you may find yourself wondering the same philosophical things, especially with the cognitive enhancements' marijuana provides. What does it mean to be yourself? What is the self, even? You can definitely consume the plant and ponder about these things. Just make sure that you do not consume too much of the plant or you might end up like Gregor.
Marijuana high is certainly a good feeling but being able to experience it in the literary works you consume is a whole new level of awesome. Plus, you can enhance your experience by reading these works while consuming the plant!
4 Philosophers Who Love Cannabis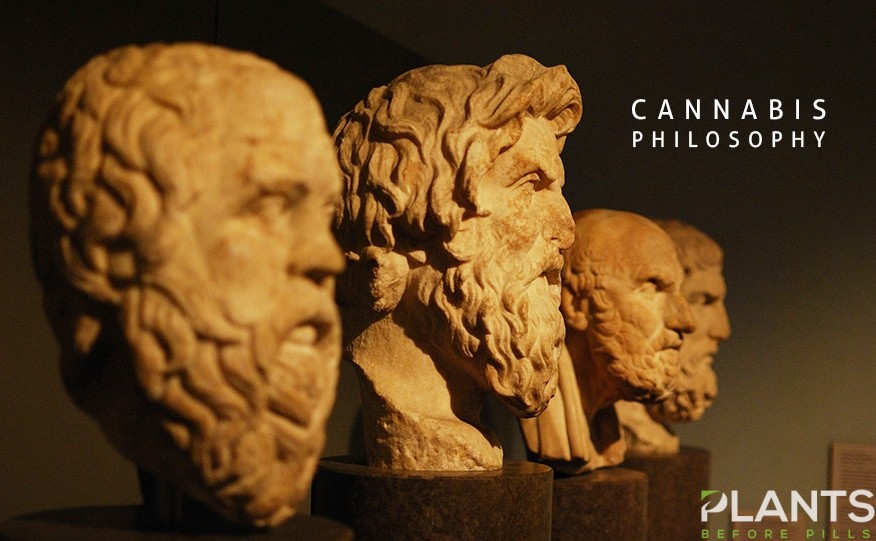 Over the centuries, the metaphor of a philosopher with his head in the clouds has continued to make a lasting impression upon the public's view of philosophy. However, although this vivid depiction intends to metaphorize man's innate lust for wonder, some philosophers have managed to give the phrase a 'greener' meaning.
Got a clue on what's that supposed to mean? Believe it or not, there comes a lengthy list of philosophers who have been high above the clouds with a little help from the cannabis plant.
Here, we have compiled 4 philosophers who are believed to be cannabis enthusiasts.
Check them out:
Friedrich Nietzsche
What better way to start our list other than one of the most influential philosophers and cultural critics of the modern world? Friedrich Nietzsche, the all-time favorite antichrist, is reported to have used a diverse array of drugs in his lifetime. This includes opium, potassium bromide, chloral hydrate, and yes … cannabis (through hashish).
Due to chronic migraines, nausea, and convulsions, Nietzsche is believed to have frequently took different drugs, with opium being his favorite. In fact, in a letter to his close friends, the German thinker wrote: "To this, I think, sensible insight into the state of things I have come after taking a huge dose of opium—in desperation. But instead of losing my reason as a result, I seem at last to have come to reason."
Walter Benjamin
While our first contender used drugs for pain-relief, our second philosopher turned to cannabis not as an escape but a doorway to reality. For Walter Benjamin, the "high" sensation bought by the green plant enabled him to explore the world and its realities. A philosopher, a cultural critic, and an essayist, Benjamin took his love for hashish as a form of creative process that extends him to the inner mechanisms of the world.
In fact, in his writings, Benjamin surprised his readers with an almost euphoric spirit that displayed the philosopher's commitment to the avant-garde. In one of his works, he went to write: "You become so sensitive: fearing a shadow would damage the paper on which it is falling … The claims of space and time of the hashish eater now come to bear; and they are regal … eternity does not last too long."
René Descartes
René Descartes, the Father of Modern Philosophy, is believed to have smoked marijuana during his stay in Breda. In fact, in one particular book, entitled "Cogito Ergo Sum: The Life of Rene' Descartes," writer Richard Watson argued about the possibility of the French philosopher being a cannabis user. In the book, Watson explained how Descartes' timeline conjuncts with the period tobacco use were fairly prolific throughout Europe.
Before this claim, a few have already claimed that Descartes was a marijuana enthusiast and was in the midst of his "high" times when he wrote his masterpiece, "Meditations on First Philosophy."
Oscar Wilde
Although considered mainly as an artist rather than a philosopher, Wilde's undeniable contribution to the philosophy of beauty and art won him a place in this list. For centuries, the writer of "The Picture of Dorian Gray" is rumored to have smoked marijuana. In fact, in one particular book, entitled "Oscar Wilde and Weeds," Christopher McGriddle has compiled a pocket-sized collection of classic photographs of Oscar Wilde with beautiful marijuana photos.
What better way to transcend the Self other than the strong flavor of cannabis soothing the body and soul? Have a taste of these philosophers' favorite green plant and experience for yourself the unfathomable joy of philosophy and marijuana.
Chinese Tombs With Cannabis Traces Found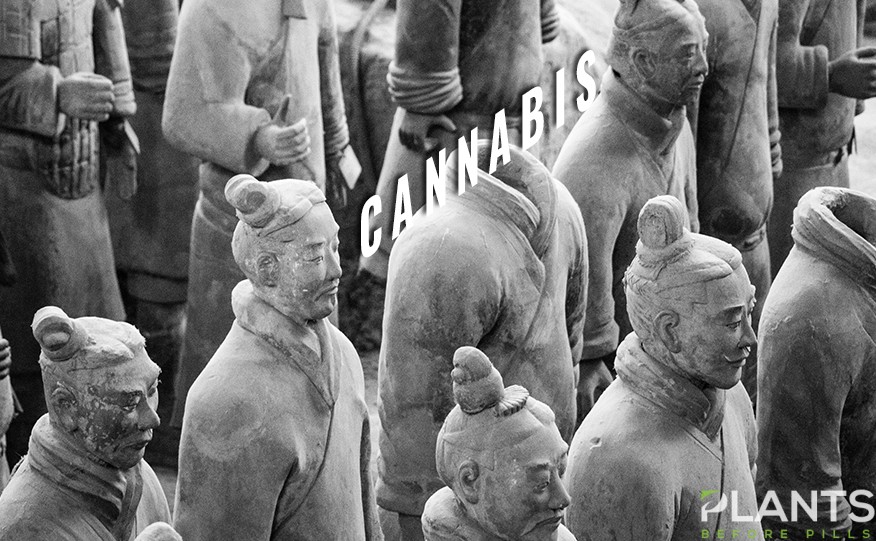 Researchers in China have discovered traces of cannabis from tombs hailing from western China. According to CNN, the first directive evidence found about the use of cannabis can be traced back to a 2,500-year-old tomb. This is considered as the first clear and known evidence of humans using cannabis.
Strong Evidence
The Atlantic reports that researchers from China and Germany found braziers as the strongest evidence of humans using this plant. These braziers, also known as wooden incense burners, reportedly contain high levels of THC from cannabis.
The team of scientists were able to identify the sample obtained from the burners through vaporizing a sample. Afterwards, The Atlantic states that the scientists painstakingly separated its components and classified the level of chemicals found within the compounds.
Apart from finding burners at the Jirzankal Cemetery, researchers were also able to dig up human bones. The origins of the human bones point to individuals coming from a variety of places, including Pamirs that were previously part of the Silk Road.
Such findings led the scientists to link cannabis to these individuals, with individuals suggesting that these plants may have been traded in the Silk Road.
Besides burners, the team successfully retrieved numerous artifacts. These include wooden bowls and plates, glass beads, harps, pieces of silk, and pieces of skulls and human bones, reports the New York Times.
Discovery of Different Uses of Cannabis
Compared to more modern uses of marijuana, the traces of cannabis found at the Jirzankal Cemetery were found to contain higher traces of THC, the psychoactive compound. Based on the report released by BBC, it appears that ancient individuals put marijuana leaves on top of hot stones and inhaled the smoke.
BBC notes that the high altitude of the region resulted in marijuana plants naturally producing plants with higher THC levels.
Apart from these suggested uses, scientists suggest that marijuana leaves were used for burial ceremonies as a means to communicate with souls or the divinity. The Atlantic reports that burning these plants also served as a vessel to safely guide and move the deceased towards the afterlife. The news site also mentions that cannabis may have been used to alter the mind and talk with divine entities.
Given the high levels of THC found in these plants, marijuana may also be used for deodorizing corpses.
The study of this tomb and its connection with marijuana was published in the journal of Science Advances, notes the New York Times.