Things that are Fun to Do While 'High'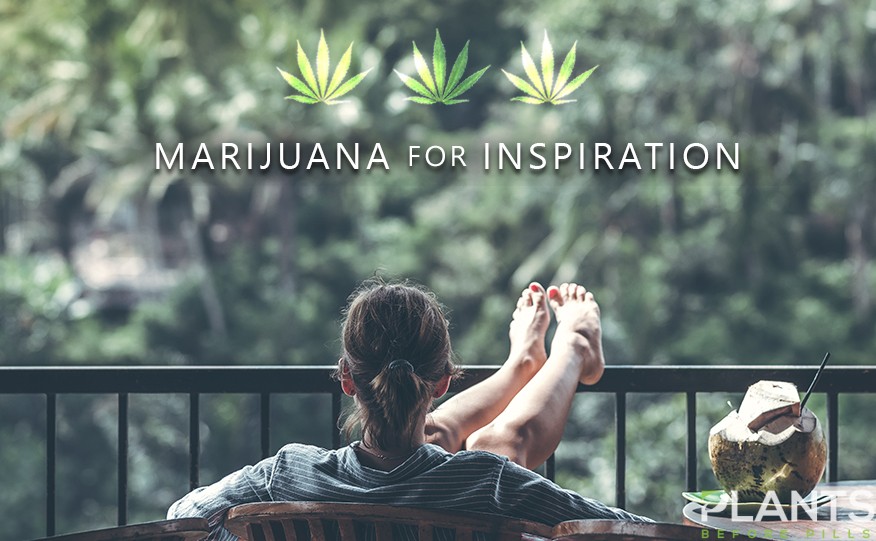 Gone are the days when using cannabis is highly frowned upon. Today, you can ingest this plant without any worries. That is, if you live in a place in which recreational cannabis and its compounds are legal. If you are looking for ways to spice up your life, why not combine marijuana with some of the most ordinary things you do daily? Here are some of them:
Consuming Media Content While 'High'
Consuming media content is already fun. Imagine watching all your heroes coming together to save the universe, reading your favorite childhood book characters teaming up against wizard fascists and hearing your musical idols sing out their masterpieces. Those, in themselves, are exciting. However, if you have not tried consuming these wonderful works while high, then you are definitely missing out.
By watching, reading and listening to these masterpieces with the aid of cannabis, you can have a whole new experience. You can feel the emotions several times over and generally inspect the content under refreshed, albeit weedy eyes.
Playing Video Games
Many people think video games are child's play, but in reality, avid gamers encounter some of the most difficult games in the world. If you have played Dark Souls, you know what we mean. Not all games are difficult but all of them can be fun. Trying to execute a combo, attempting to beat high scores and giving your best to defeat the boss are some of the most exhilarating moments in gaming.
But have you tried playing your favorite games while ingesting any form of weed? Even the easiest game can become difficult with THC-rich pot, but you may just get the concentration you need when you intake cannabidiol. Even professional e-sports players use CBD for enhanced cognitive functions!
Performing Household Chores
Let's admit it. Household chores can be boring, especially if you have been putting off doing some tasks for various reasons. Washing the dishes, vacuuming the place and arranging your piles of books are all tedious tasks when you simply want to relax on your free day.
However, you can make this more enjoyable by smoking a joint of your preferred strain or by popping CBD oil edibles into your mouth. If you want your chore day to be productive, why not catch up on your favorite podcast or listen to an audiobook of a literary piece you have been meaning to read?
Doing Home-based Work
For some people, working at home or freelancing can be the best thing that happened to them. If we overlook bloated utility bills, work from home allows workers to manage their own time and avoid terrible traffic, while staying in the comfort of their own home. As no workplace rules apply to these types of work, you can simply blaze up a CBD-rich spliff before doing some work. Cannabidiol works like magic when you need an energy and creativity boost. It can also improve your focus and stimulate your brain. Just make sure to be responsible and finish all your work, and you will be good to go.
Creating Your Own Masterpiece
As the cliché goes, the creative process cannot be rushed. However, when you are beating deadlines for your book agent or you simply want to get your creative juices flowing during your rare free time, then you can definitely rely on hemp for help. As mentioned, this enhances, focus, creativity and energy levels, making it a perfect companion for your creative endeavors. Creating a masterpiece is certainly no ordinary task but with this herb, you can make it a more extraordinary one.
When everyday things become too boring and mundane for you, you can look to marijuana for inspiration. This way, you can enjoy what this plant has to offer while also taking the time to perform daily ordinary things you need to do.
American Eagle Outfitters to sell CBD-based Products this Year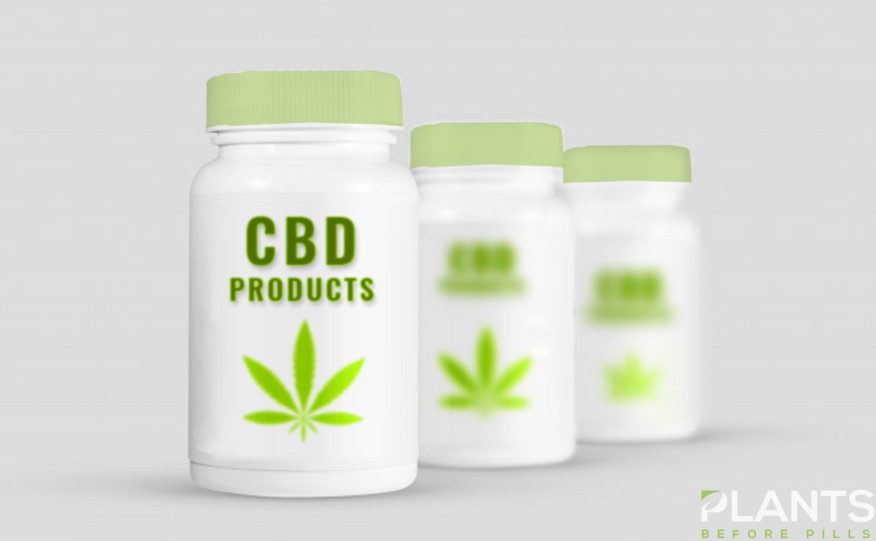 Teen clothing and accessories retailer American Eagle Outfitters is set to sell cannabidiol-infused products later this year through a partnership with the THC and CBD product lines company Green Growth Brands Inc.
In a press released published on Thursday, Green Growth Brands revealed it will be exclusively developing and supplying American Eagle with CBD-infused personal-care products. This includes lotions, muscle balms, and other beauty products. The release also announced that the products will be sold at nearly 500 American Eagle stores starting October.
"We are very pleased to be partnering with American Eagle, a leader in the specialty retail space," expressed Peter Horvath, the CEO of Green Growth Brands. "GGB provided the expertise necessary to develop the product formulations and packaging to create a really special line of products."
The recent partnership had officially marked American Eagle to be the third major wholesale partner of Green Growth Brands Inc. to date. Just a month ago, Abercrombie & Fitch, also a leading teen clothing and accessories retailer and a rival of American Eagle, signed the same deal with GGB. This enables Abercrombie to sell different CBD-infused products in more than 160 of its more than 250 stores. Earlier this year, footwear and accessories retailer DSW also sealed an agreement with GGB.
Last December, President Trump signed into law the farm bill, which included a provision legalizing hemp. This has led to the visible and fast boom of the CBD industry. In fact, various beauty line giants, such as LVMH's Sephora and ULTA Beauty Inc. have already immersed in the market for cannabis-based personal care products.
Aside from these, luxury department store chain Barney's, along with other retailers, such as GNC, Rite Aid, and Vitamin Shoppe, has also entered the cannabis market, selling different CBD products in some of their stores across the states.
"American Eagle's image is about positive messaging and wellness, so it's not shocking that they would have CBD-infused products," said Jessica Ramirez, Jane Hali & Associates analyst.
"The products complement their brand and customers," she added.
Just this year, American Eagle has experienced a 14% drop in their shares due to an unsatisfactory profit forecast in March.
On the other hand, cannabis company Green Growth Brands Inc. continues to expand its reach with its recent acquisition and partnership deal with the U.S. cannabis company Moxie.
"As a '360 degree' cannabis company, we expect to bring an expertise to each segment of the combined business: cannabis dispensaries, vertically-integrated and wholesale CBD, and wholesale cannabis consumer products," CEO Horvath said in a separate release.
References:
https://hightimes.com/news/american-eagle-becomes-latest-major-retailer-sell-cbd-infused-products/
https://www.nbcnews.com/business/business-news/american-eagle-start-selling-cannabis-based-products-year-n1028661'
https://www.usatoday.com/story/money/2019/07/11/cbd-sold-american-eagle-outfitters-rival-abercrombie-fitch/1701658001/
https://www.cnbc.com/2019/07/11/american-eagle-to-sell-green-growth-brands-cbd-products-in-500-stores.html
Jay-Z Joins Cannabis Company Caliva as Chief Brand Strategist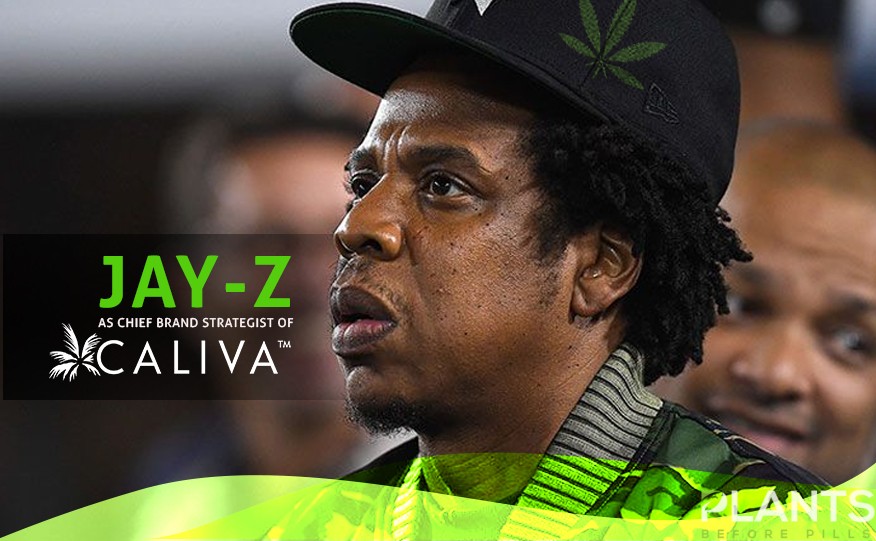 Billionaire rapper Shawn "Jay-Z" Carter will join California-based cannabis company Caliva as chief branding strategist.
The musician, who is also a producer, entrepreneur, and philanthropist will be responsible for Caliva's creative direction. The rapper will also use the position as a platform in focusing on social justice issues surrounding legalization of the plant, Caliva CEO Dennis O'Malley said in an interview.
The rapper cited the rosy future of the cannabis industry, along with Caliva's expertise and its corporate culture, as reasons why he partnered with the company.
As a chief branding strategist, the rapper will serve as the company representative to increase the economic participation of people returning from prison through advocacy, job training, and workforce development.
Before joining Caliva, he was searching for a partner in the cannabis industry with the same advocacy on significant social issues in the business. The rapper had been advocating the use of plant even before it got legalized in more than 30 states.
He is also active in advocating social justice. In recent years, he produced a series of documentaries on Khalief Browder, a teenager who was detained at Rikers Island for three years awaiting trial only for a stolen backpack. He also publicly and legally stood up against unfair probation and sentencing of rapper Meek Mill. Jay-Z also hired a lawyer for 21 Savage to get him out of the US Immigration and Customs Enforcement custody.
Like the famous rapper, Caliva has already been involved in the social justice path. The company donated part of its profits to Code For America's "Clear My Record" project, which aims to give people with cannabis records a second chance by providing them employment and housing.
Cannabis Celebrities
Jay-Z joins NFL Hall-of-Famer and Caliva investor Joe Montana as part of a growing number of celebrities who have taken active roles in the cannabis industry. These include rappers who started their marijuana businesses.
In 2015, Snoop Dogg kicked off his own cannabis brand, Leafs by Snoop, which is distributed in Canada by the marijuana giant Canopy Growth. Last year, rapper 2 Chainz joined forces with Green Street Agency and Mazel Management Group to establish his own company, The Gas Cannabis Co.
Wiz Khalifa, Freddie Gibbs, Juicy J, and other rappers have come up with their own signature strains. Meanwhile, Cypress Hill's B-Real launched his own dispensary in California named Dr. Greenthumb's.
Other celebrities like Whoopi Goldberg and Martha Stewart also entered into the cannabis space.
Cannabis in TV: The Role of Television in Promoting the Plant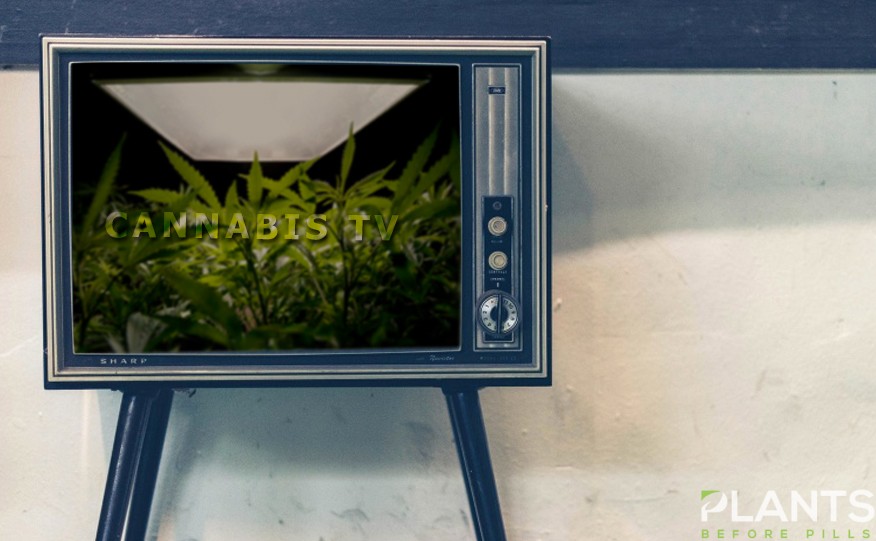 Television is criticized as a black hole that causes children and adults to be lazy, useless and unintelligent in many ways. For some people, spending time-consuming these media content is a waste of time as it takes away precious time which could have been spent being productive. Some people even say that TV "rots your brain."
In some aspects, marijuana is subjected to such harsh judgments, as well. However, this platform can be used by producers and viewers alike to effectively send messages. One of these is the potential to advocate for the plant. Read on to find out how this venue can help in promoting cannabis.
4 Quirky TV Show Characters Who Definitely Had Cannabis
There's a lot to unpack when talking about the role of television in rousing discussions about marijuana. Perhaps the best way to start this is by looking at quirky characters in modern television that offer a representation of cannabis supporters and enthusiasts.
These characters are relatable to supporters and consumers alike as they possess certain levels of eccentricity that many viewers have come to love. Knowing and appreciating these fictional people can shed some light about the real-life individuals who use the plant.
First on our list is no other than Doug Forcett. If you are wondering why we hold Doug with such regard even though you haven't heard of him before, it is because he is considered a legend in the series The Good Place. While Doug is a minor character in the series, he is popular in the show's version of the afterlife because he guessed what happens what will happen after we die.
Well, almost. He was 92% correct when he guessed what will happen in the afterlife during a mushroom-induced stupor. Known as a "stoner kid from Calgary during the 1970s," we can be sure that Doug also smoked marijuana.
Two other characters who definitely consumed the plant before are Eleanor Shellstrop (played by Kristen Bell) and Jason Mendoza (played by Manny Jacinto).
Those of you who are familiar with Shameless (the US version) know that this dysfunctional family has a high likelihood of having members who enjoy cannabis. One of the most prolific smokers in the series is Philip Gallagher, or Lip (played by Jeremy Allen White). Lip was shown smoking a blunt multiple times on-screen. He also sold marijuana at one point in the show.
The Gallagher family lives on the wrong side of the tracks, which coincides with the unfortunate reality that people who live on the Southside are at the lower end of the social strata. While this may be so, Lip and his siblings are shown to have all kinds of smarts: street, business, and even academic smarts. In fact, Lip is known as the most intelligent Gallagher kid.
Other characters in the show who smoked cannabis include Ian and Carl, perhaps maybe Debbie and Fiona, too. So, that's five out of six of the Gallagher children!
Trying his best to be the cool dad, Phil Dunphy (Ty Burrell) from Modern Family certainly has quirks many people may find uncool. Phil is an aspiring magician who has the penchant for inventions, theatrics, and cheer leading. As we witness him and his family grow, we also witness different sides of the character that are definitely heart-warming.
In one episode, Phil and his brother-in-law Mitchell Pritchell (Jesse Tyler Ferguson) ate cannabis-infused gummies. Then, hilarity ensues as the two navigate the challenges of acting as adults while high with THC.
One of the 7 Hargreeves kids, Klaus is definitely the definition of quirky for his substance-induced antics. Haunted with the particularly peculiar power of communing with dead people, Klaus was pushed to marijuana (and illicit substances) to try to block out the spirits. At one point, he was found to have MJ-infused chocolates among other things.
As the resident hedonist and addict, his siblings tend to dismiss his opinions. However, he has proven himself to be reasonable, in some instances.
How Modern TV Shows Promotes Marijuana
With a bit of a background about the lives of these characters who definitely consumed the plant, we can begin to understand the hilarious and beneficial effects of the plant. Moreover, some of their circumstances highlight the dangerous effect of irresponsible use.
This only goes to show that television has the potential to promote cannabis. Aside from showing characters with relatable stories, the platform can also support the plant in the following ways:
Normalizing Mainstream Use of the Cannabis
One of the most important roles of television in advocating for the herb is its contribution to making cannabis consumption normal. In the past, depicting the intake of marijuana on TV is considered a taboo. In fact, a lot of things were taboo in the olden times including interracial kissing scenes and pregnant women on TV!
However, as time and the society's mentality progressed, these things are no longer considered taboo on- and off-screen. The same can be true for cannabis. With the help of these television marijuana shows, the use of this plant can be normalized and seen without judgment. Then, discussions about responsible and safe use can follow.
If you are interested in watching some cannabis-themed shows, here are the best shows to start with:
Weeds
Disjointed
Bong Appetit
Cooking on High
Other shows which are perfectly watched while consuming cannabis
…and many more
It Shows the Reality of Marijuana Use
As mentioned, the stories of these characters depicted in the shows do not merely display cannabis use. It also offers a look into the reality of marijuana use. In the case of the Gallagher family, the social realities experienced by each member contribute to their involvement with cannabis, from consumption to distribution.
However, it is important to keep in mind that cannabis is not only consumed by individuals from dysfunctional contexts. It is perfectly acceptable to consume the plant and its cannabinoid for recreational and medical purposes. TV can be a key contributor in making sure that these prejudices are corrected.
It Offers Insights on Its Benefits and Dangers
Aside from the inciting conversations about the contexts of individuals who use marijuana, these shows also allow for a platform to tackle the positive and negative effects of the plant. This creates a healthy environment for discussions in which enthusiasts and supporters acknowledge the detrimental effects of irresponsible use, while also giving them the chance to show that consuming marijuana in itself is not bad at all.
At the same time, shows also have the potential to expose the harmful effects of unsafe and irresponsible consumption. Klaus' case is a classic example of reckless use of the plant. Aside from using it along with illicit drugs, he also turned to the plant (and drugs) to escape his nightmarish experiences.
It Opens Up the Stage for Discussions
With the TV's potential to show different sides of marijuana consumption, a deeper discussion about the plant is possible. There is nothing better than a holistic conversation, especially considering the realities that shows are able to depict. Ultimately, this platform can help educate viewers and help them form their own opinions regarding the herb and its effects.
Some Things to Remember When Watching Cannabis Shows
As more and more television shows are displaying and its use on-screen, there are some things you should keep in mind while consuming such media content.
Not Everything Should be Taken Literally – It is important to know that while one scene depicts the negative effects of reckless use of the plant, it does not mean that marijuana in itself is bad. So, make sure to look at deeper meanings. Remember, critical thinking pays off, especially in tackling a complicated matter such as marijuana and its social, political and historical context.
Take Note of the Messages they Convey – You should also remember that most stories are not told just for the sake of telling them. Instead, many of these shows have underlying nuances which can help in developing your insights.
Take a Stand and Act Accordingly – As a cannabis enthusiast, you are likely to have a positive perception of the plant. Some of these shows can reinforce such opinions. If you are looking for ways to promote the plant, then you need to take a stand and contribute toward this end. Even a simple social media post can help educate your friends and family.
Lastly, Enjoy Your Show – While these shows may have social and political commentaries, there is nothing wrong in taking pleasure in watching these contents! After all, they are produced by the entertainment industry. So, make it a point to enjoy the show!
The prejudice against television and marijuana can be partial and imbalance. By using the platform to advocate for the plant (and other worthwhile endeavors), people in the industry can work to change these perceptions. As a viewer, you want to make sure that these messages are heard and are translated into a more impactful effect. Make sure to learn from these characters and their stories and you can contribute to the advocacy!