CBD and Burns: Can CBD Oil Help Treat Burns?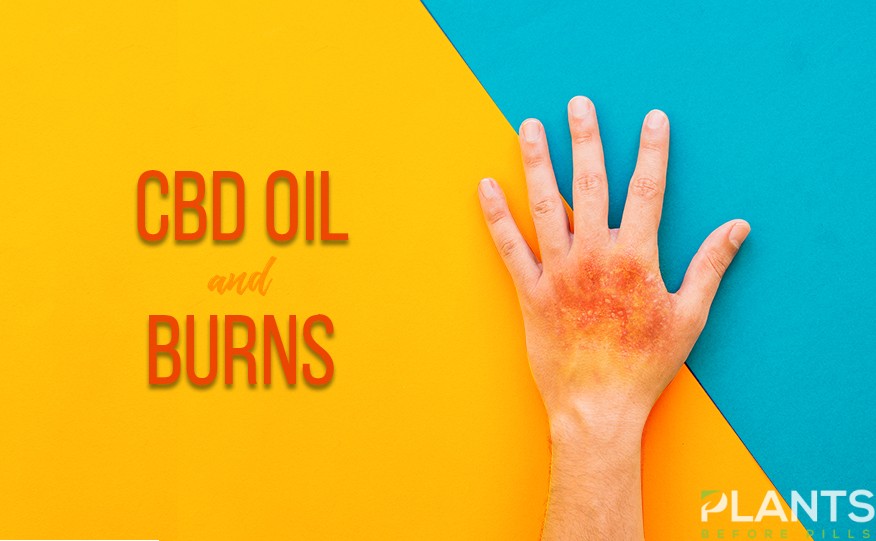 Burns are among the most common injuries at home and at work. Exposure of any part of your body to fire, extreme heat, or some chemicals can lead to damages, some of which are fatal. While some burns can be treated using medication (such as CBD oil), in most cases immediate treatment by doctors and healthcare professionals is required.
Types of Burns
Burns can be divided into several types, such as:
Thermal – You can suffer from this if you come in contact with anything hot. Usually, you can get this when your skin or any body part touch fire or flames; hot liquid or steam; and hot objects like irons, cooking pans, or heat-producing appliances.
Chemical – You can get a chemical burn if your body part comes in contact with harsh chemicals such as acids. Typical substances that cause this type of injury include ammonia, chlorine, bleach, battery acid, or harsh cleaners
Electrical – When your body comes in contact with a jolt of electric current, it can damage cause burning. The most common cause of an electrical burn takes place when your skin touches an extension cord, particularly when its insulation has worn out.
Friction – When your skin is repeatedly rubbed to another surface or scraped against a rough surface, it can cause this burn type.
Radiation – Exposure to high-energy radiation such as in the case of cancer patients undergoing radiation therapy can sustain radiation burn.
Burns can also be classified according to the severity of the damage.
First-degree – The damage only affects the epidermis or the outer layer of the skin. Typically, these burns can be healed within a week.
Second-degree – The damage extends to the second layer of the skin or the dermis. In some cases, doctors use a skin grafting procedure for treatment.
Third-degree – This is the most severe type as the cells of both layers of the skin are destroyed, including the sweat glands, hair follicles, and other tissues. Skin grafting is required in this burn type to heal.
If you experience second-degree and third-degree burns, you should call for emergency treatment.
CBD Oil and Burns
You should take note that you can only treat first-degree burns. You should let doctors treat second-degree and third-degree burns to avoid further damaging your skin.
Cannabidiol has many healing properties beneficial for burn victims. Researchers have found that CBD oil helps provide pain relief. It can also reduce inflammation by suppressing the secretion of cortisol as well as lowering blood levels. Hence, this substance can help soothe the skin and relieve some of the irritation you experience from the burns.
CBD also has antimicrobial qualities. Researchers found that it is particularly useful in fighting against MRSA, one of the most harmful pathogens that affect wounds and burns. Applying CBD oil on the damaged area can protect them from infection while reducing the pain and swelling.
CBD also reduces the secretion of cortisol (the stress hormone) and lowers blood pressure. So, the substance can relieve pain and inflammation. It is also a powerful antidepressant that gives therapeutic effects without getting you high.
Moreover, high-quality CBD oil contains linalool and other types of terpenes — a class of beneficial compounds found in many plants. Scientists found that linalool has a pain-relieving property and can provide a cooling effect. These properties make CBD is highly effective in helping to treat first-degree burns.
You can apply CBD topicals like oil, ointment, or cream on the affected area. Take note that you can only do self-treatment if the burn is not severe. You can also take CBD orally through capsules, tinctures, and edibles to help relieve the pain.
Suffering from a burn requires immediate treatment to avoid infection, swelling and other complications. CBD has the amazing therapeutic powers like antimicrobial and anti-inflammatory and pain-relieving properties for the successful treatment of first-level burns. But to ensure your injury will be cured, you need to consult your doctor.
The State of Cannabis in Washington State: Things To Know in 2021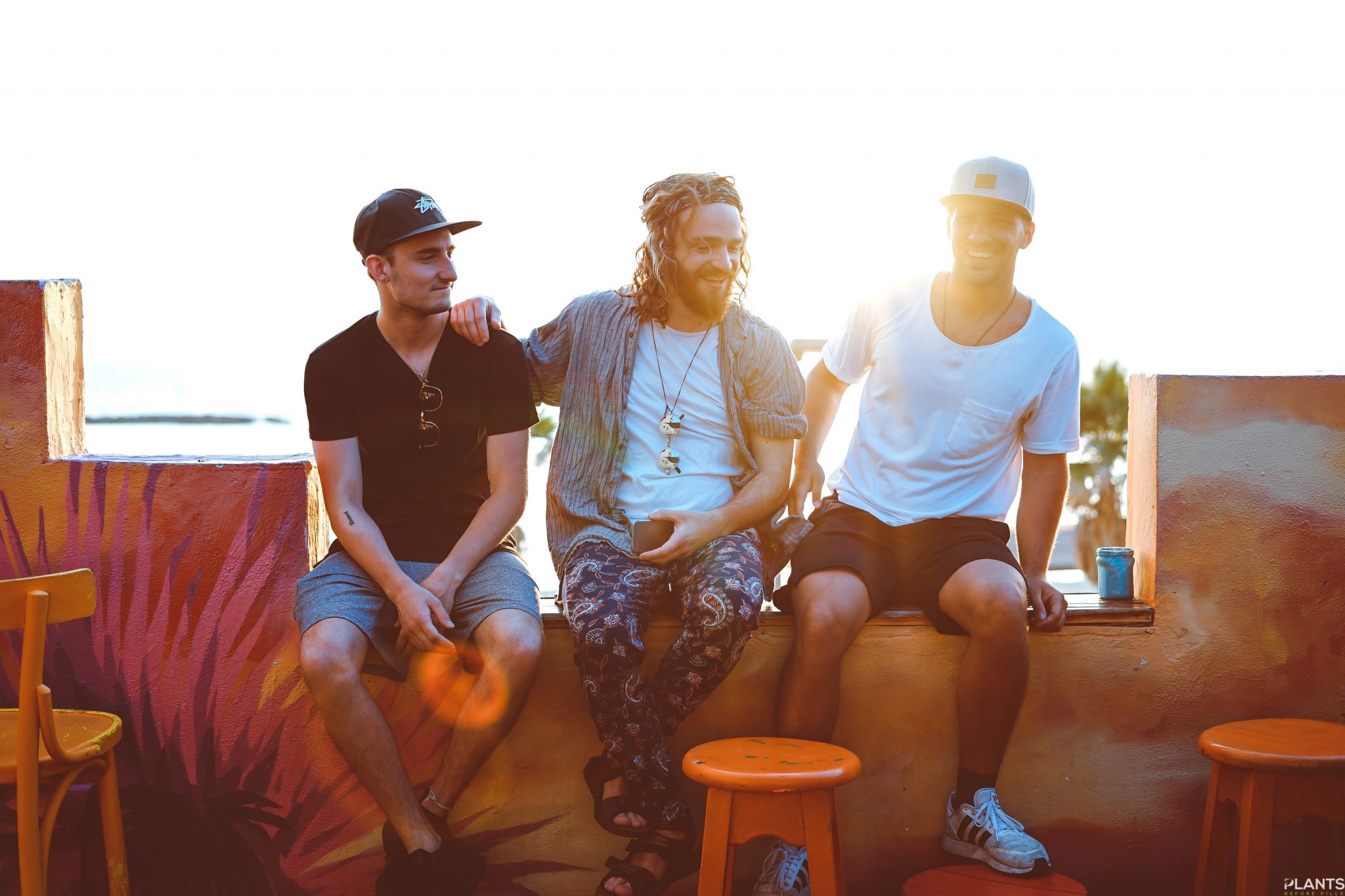 The Pacific Northwest is well known for its beautifully lush landscapes, crisp apples, fresh air, and progressive lifestyle/health views. Being the only state named after a United States president(George Washington), Washington is a place many happily and willingly call home or their sanctuary.
In terms of other well-knowns, Washington state was one of the first to legalize cannabis for recreational use nearly a decade ago (2012 to be exact). As long as you are 21 years old or older and reside in the state, you can privately partake in the consumption of cannabis without any legal ramifications. This has been an appeal to many across the country, with some actually moving to the state for this reason.
In 2021, and with the dawn of a new administration in the White House, marijuana looks to have a very bright few years ahead. We've already seen an emergence of pot stocks and hometown dispensaries budding up all around the United States and the rest of North America, and that only looks to continue into the near future.
If you're in the mood to finally take the leap into using cannabis, now could be a great time to learn more about this wonderful plant and its many healing and rejuvenating properties.
What is it used for mainly in 2021?
Cannabis was once thought only to be good for "getting high." There has been a plethora of scientific research giving us a better understanding of this miracle plant. It has been used to treat Cancer, Epilepsy, Seizures, Glaucoma, PTSD, Multiple Sclerosis, Inflammation, and even Alzheimer's disease. In 2021 after a rough 2020, many have been using it as a healthier way to indulge at home, protecting themselves from the ongoing pandemic. Instead of frequent alcohol consumption, there has been a larger shift towards the consumption of cannabis as it has been stated to be less harmful to vital organs like the heart and liver. Alcohol also creates a lot of inflammation within the body, whereas cannabis reportedly fights inflammation.
Best places to buy it in 2021?
The best places to purchase your cannabis are from state-licensed retailers in Washington. Purchasing weed through private means(aka black-market) is still illegal and should be avoided at all costs. Make sure to do your due diligence when seeking reputable dispensaries as there are "pop-up shops" that claim being licensed but are not, and purchasing from them could result in a hefty fine or even jail time.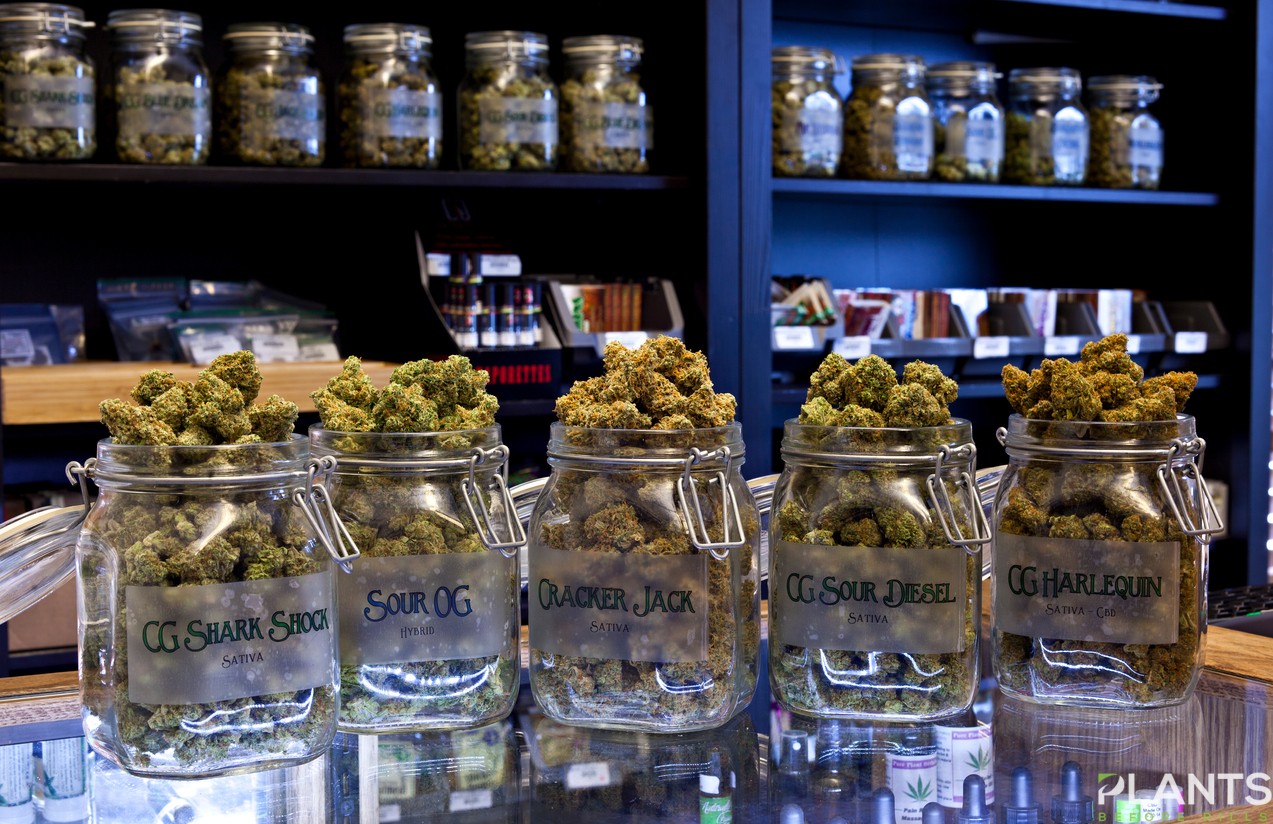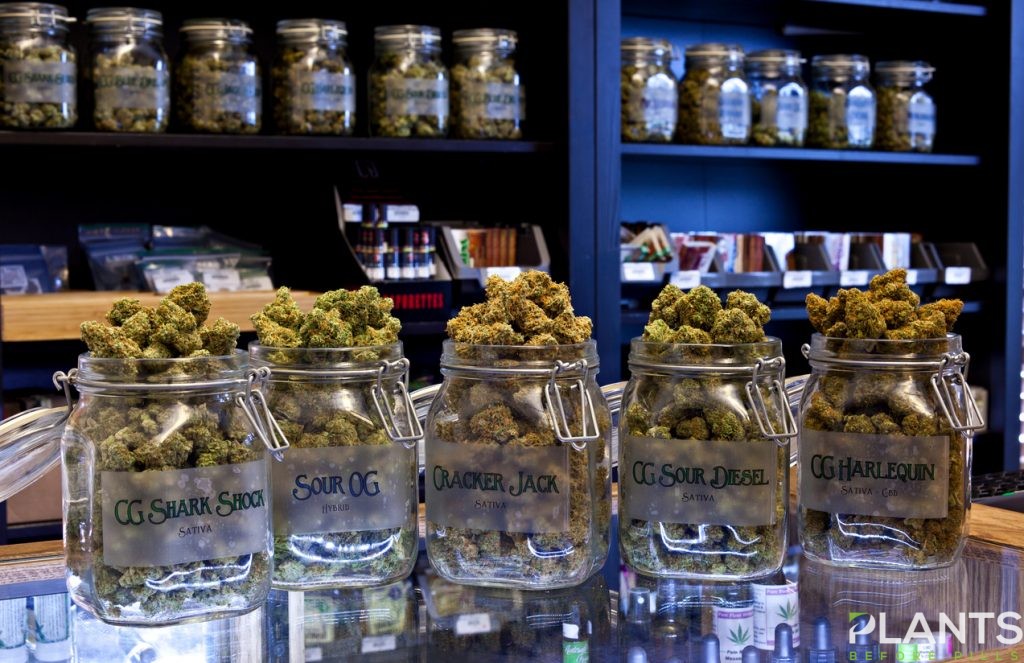 Per WeedMaps, Medical marijuana patients may purchase and possess up to:
3 ounces of marijuana, or 85 grams;
48 ounces, or 1.36 kilograms of marijuana-infused products in solid form;
1.69 gallons, or 6.4 liters of marijuana-infused products in liquid form, or;
21 grams of marijuana concentrate.
Washington state cannabis Legislation in 2021
As far as growing and cultivation of marijuana for personal use, this is still illegal. Washington cannabis laws are more liberal than other states, but there are still many restrictions, such as not being able to consume it in "public view". The most notable push in the cannabis space in Washinton state is a bill for home cultivation.
Conclusion
Washington is a great place to visit and, for many, is one of the best places to call home due to its stance on cannabis consumption. With 2021 being a year of progression, it looks like the state of cannabis in Washington will only continue to shine.
Topical CBD for Pain: Does it Even Work? [VIDEO]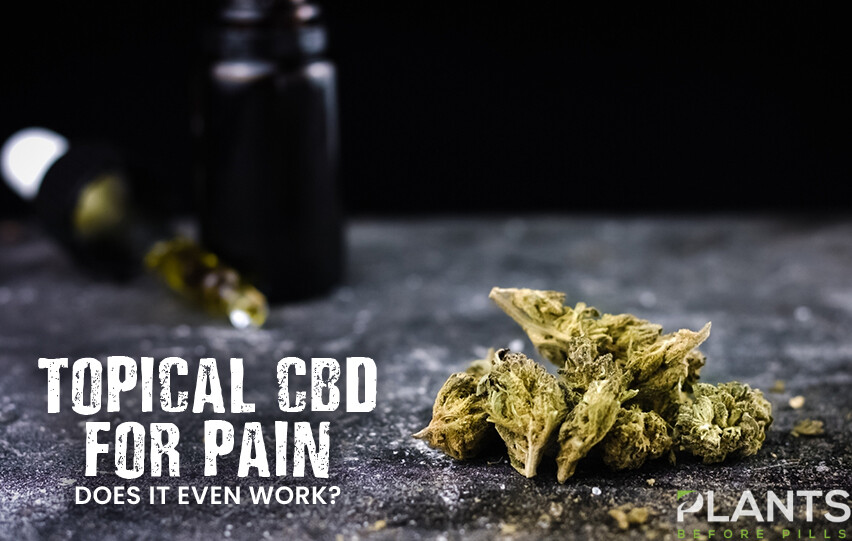 CBD is now known all over the world as a pain reducer and an anti-inflammatory substance. The most common ways of consuming it is by taking it orally or through smoking or inhalation. Now, this video will further explore the effectiveness of topical CBD for pain.
CBD and Inflammation – Morning Marijuana News [VIDEO]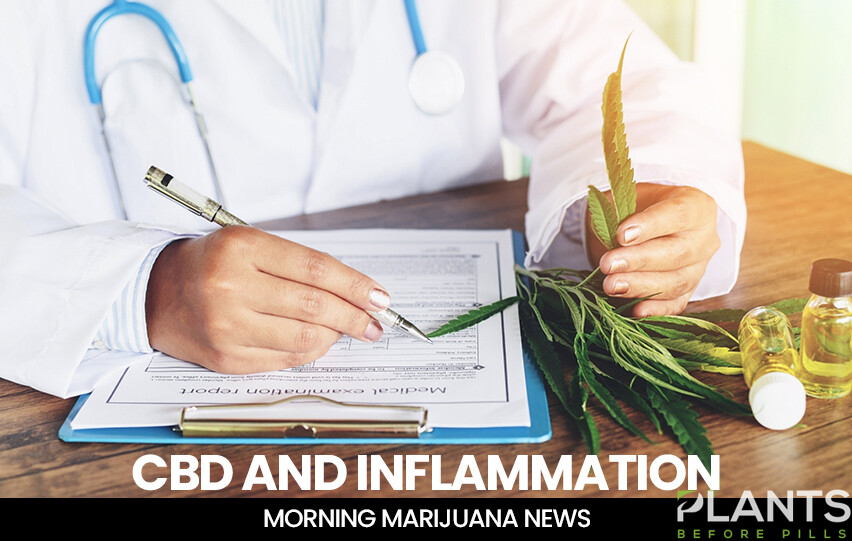 Inflammation is our body's natural response when it is being harmed. However, severe or prolonged inflammation can be debilitating. This is where CBD comes in along with its proven anti-inflammatory properties. This video gives us a better idea on how exactly CBD fights inflammation.