Cannabis Courses Offered at Lake Superior State University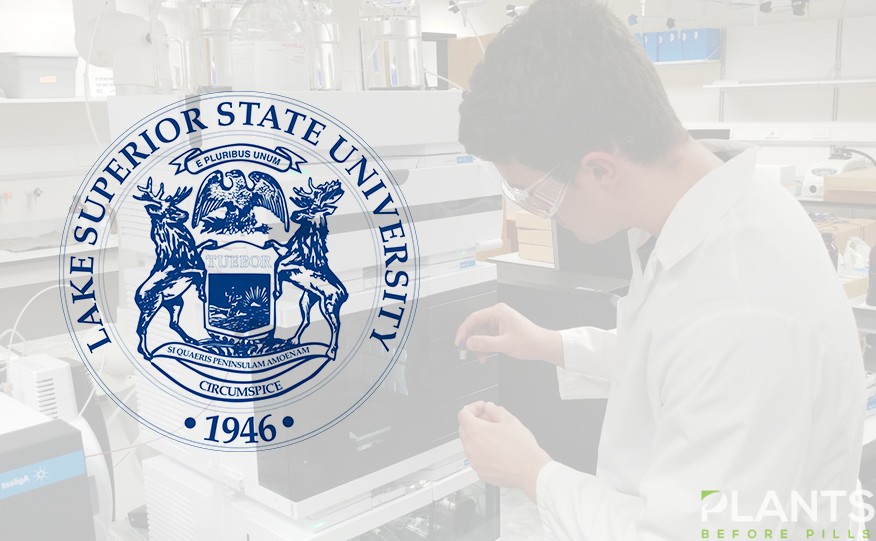 Students who are looking into getting a MJ-related degree can enroll in Lake Superior State University (LSSU). The university offers courses focused on the study of the plant including Cannabis Chemistry and Cannabis Business. LSSU is the only regionally accredited university for this particular chemistry course, said 9&10 News.
The program offers higher education on technical skills and tools to participate in what is known as "the country's fastest-growing fields." A student at the university, Kylie Trisch, said that they anticipate to "be a part" of the marijuana and scientific communities. Trisch is a senior majoring in Cannabis Chemistry and Environmental Science.
Partnership with Agilent
LSSU is able to offer these courses in collaboration with Agilent Technologies, which was announced back in August 2019. Agilent is a public research, development, and manufacturing company, aimed at studying and screening solutions for the medical and recreational applications of the plant.
As a result of this cooperation, LSSU established its Cannabis Center of Excellence (CoE), According to a report by Cannabis Science and Technology, the partnership seeks to "facilitate education and research" in the analysis and chemistry of the plant.
President of the university Dr. Rodney Hanley also said that the "strategic partnership is going to focus on the serious intellectual scientific inquiry" of the plant. Upon completing the course, Hanley expects their graduates to be able to contribute as qualified analytical chemists not only in the marijuana sector what also in the scientific community.
The university is known as the only institution in that region that received accreditation for this course. This means that it was able to satisfy a set of formal standards set by an organization within this region.
MJ Business program
Aside from chemistry focused on the plant, LSSU also offers a Cannabis Business course. The university's website said that this program is "designed for future managers, supervisors, and business development leaders within a commercial enterprise."
Students majoring in this subject are expected to combine basic business management principles to the nature of marijuana-related businesses. Moreover, students will learn about distinct issues that permeate the market.
Aside from LSSU other educational institutions have started offering programs related to the plant including the University of Maryland and Atlantic Cope Community College.
Meanwhile, LSSU Cannabis Chemistry student Justin Blalock said that studying under such programs come with misconceptions, especially with the stigma behind marijuana and its uses.
Alabama Senate Committee OKs Bill to Legalize Medical Cannabis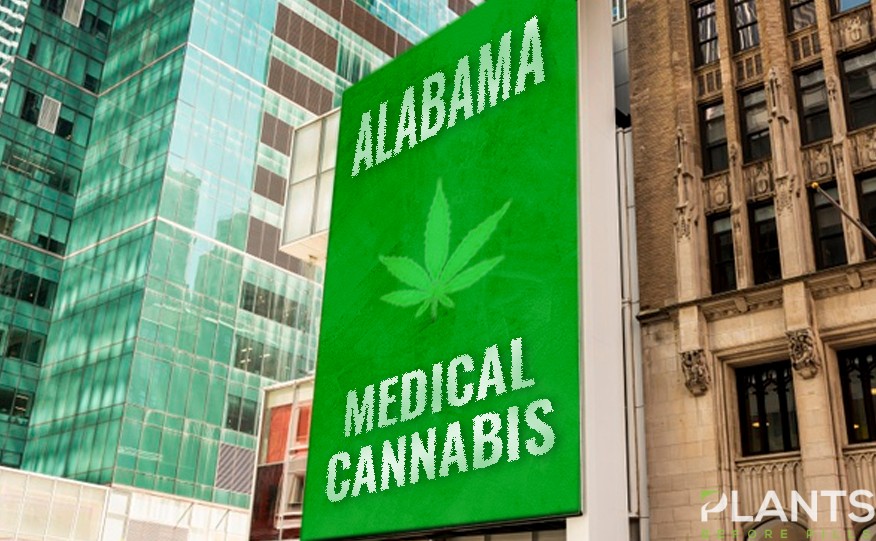 Citizens of Alabama may soon welcome legal medical marijuana after an Alabama Senate committee approved a bill on Wednesday, February 19,  legalizing the use of cannabis for medical purposes.
The bill, titled "The Compassion Act," was sponsored by the Republican senator Tim Melson, R-Florence, who introduced the legislation Tuesday.
Under the said proposal, patients suffering from 15 qualifying medical conditions, including anxiety or panic disorder, autism, cancer-related cachexia, chronic pain, Crohn's disease, epilepsy, and HIV/AIDS, would be eligible for a medical marijuana prescription.
State farmers would also be allowed to cultivate medical cannabis that will be sold through dispensaries. As part of the proposal, smokable and vaping marijuana products would not be permitted. However, tablets, as well as edibles and creams, would be authorized.
To regulate the program, the legislation proposes the establishment of a commission, called Alabama Medical Cannabis Commission, that will focus on administering patient registry, issuance of licenses for growing and dispensing marijuana, as well imposing restrictions on licensee activities.
Melson, who is a physician, already sponsored a similar medical cannabis legalization bill last year. The said proposal, although approved by the Senate, failed to earn approval from the House and instead created a study commission called the Alabama's Medical Cannabis Study Commission, which Melson chaired himself.
If the latest proposal is to be adopted, Alabama would emerge to become the 34th state to legalize the use of marijuana for medical purposes, joining the ranks of its neighboring states Florida and Louisiana.
Medical Marijuana Law in Alabama
Under the current law, first-degree unlawful possession of marijuana equates to one up to 10 years in prison, while second-degree unlawful possession of the drug in the second degree is punishable to up to one year in prison.
As part of the bill, tighter regulations would be imposed, especially to those cultivating and selling medical cannabis. Products would also be taxed at a rate of 9 percent, which would be used to fund a Medical Marijuana Commission.
The Senate Judiciary Committee was reported to have cleared the bill in an 8-1 vote, with one abstention. With this, the bill is now set to advance to the Senate floor.
To date, it remains unclear whether the House will give a similar vote to the bill. However, Mac McCutcheon (R-Monrovia), Speaker of the Alabama House of Representatives, said last Thursday that he is still "in a wait and see mode."
"It brings up a legal question when you get a legal opinion from the attorney general office," McCutcheon said. "It answers some of my questions and also on the pro and the con there were some questions raised in the legal community."
Man Caught Amid a Cannabis Oil Lab Explosion in California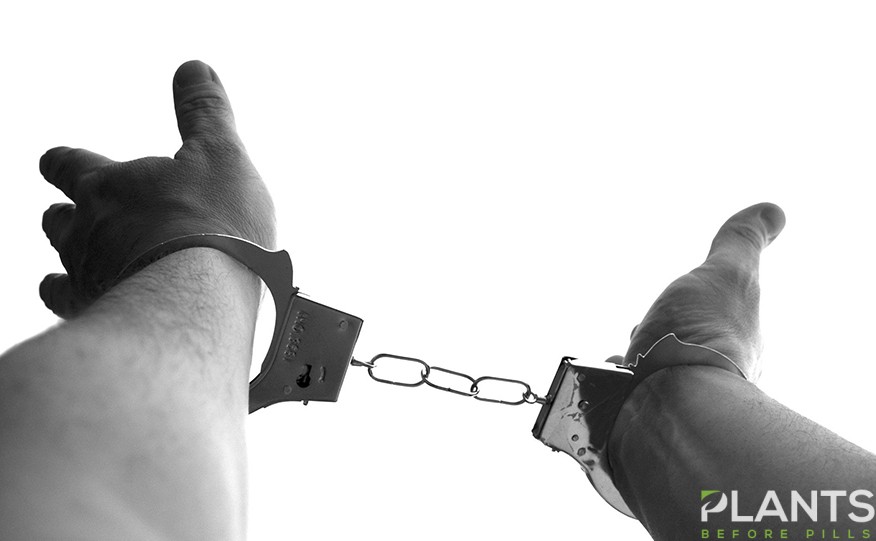 A massive explosion occurred in Orcutt, California last Saturday, February 15, 2020 after a cannabis oil extraction process went wrong. The explosion impacted an Orcutt apartment building, injuring a person as a result of the incident. Following the hospitalization of one of the building's residents, the suspect responsible for the unauthorized and illegal cannabis oil lab has been apprehended by the authorities.
According to the Associated Press, the Santa Barbara Couty Sheriff's Office responded to a call made by 911 regarding an incident in 3300 block of Orcutt Road. The call reportedly detailed smoke coming out after a huge explosion occurred approximately 1:27 last Saturday afternoon.
Edhat reports said a burn victim ran away from the 3300-block of Orcutt Road.
Authorities who responded to the scene were the Santa Barbara County Fire and American Medical Response (AMR) team. Upon the arrival of the authorities, the building resident who sustained serious injuries was immediately transported to Cottage Hospital. The victim was transported by CalStar 7, said Edhat.
The aftermath of Cannabis Oil Lab Explosion
Besides injuring a person, the apartment in California was severely damaged. The sliding door was reportedly completely removed from the rails. In addition, the explosion also endangered the lives of residents and neighbors.
Apart from the aforementioned authorities, representatives and detectives from the Cannabis Compliance Team (CCT) were also present to further the investigation. The CCT was contacted by the deputies who initially responded to the incident.
Based on the Edhat report, the CCT was able to find and identify materials and items that were consistent in making and using a butane honey oil lab.
After the investigation conduction by the CCT, the authorities and detectives arrested Albert Alvarado, aged 37. Alvardo is being charged with child endangerment, on top of arson causing great bodily injury. In addition, Alvarado is also being held accountable for manufacturing cannabis oil, currently classified as a controlled substance, as well as manufacturing controlled substances under the presence of a minor. Possession of marijuana is also being held against the 37-year-old suspect.
Following these allegations, Alvarado is billeted at the Santa Barbara County Jail. His bail is set for $500,000. However, current investigations are still underway.
In light of this incident, authorities have taken to reminding the public and its community members the dangers of cannabis oil extractions. Moreover, the Santa Barbara Sheriff's Office is also reiterating the illegality of the activity.
4 Ideas for Celebrating World NGO Day with Cannabis Products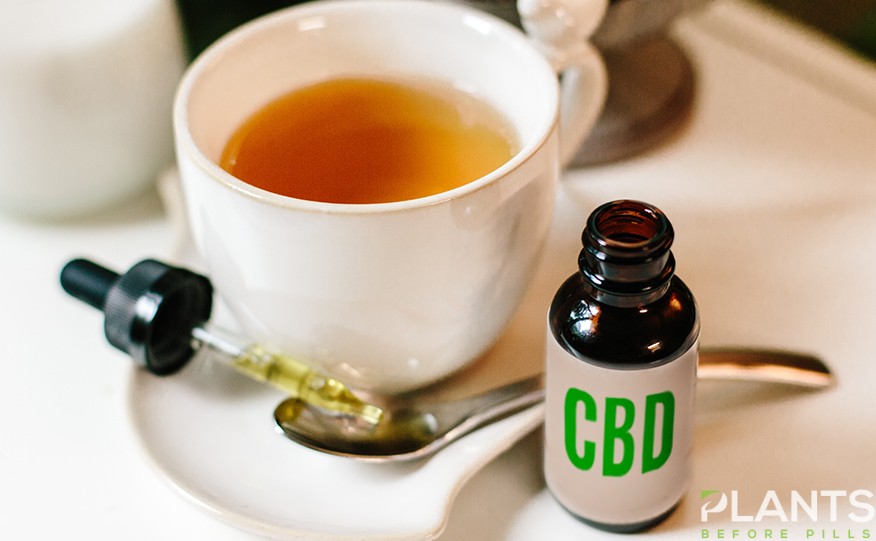 On February 27, we will be celebrating World Non-Governmental Organization (NGO) Day. This day is dedicated to recognizing and aiding the works of NGOs across the globe. It was started by several countries such as Denmark, Estonia, Finland, and Germany. Today, it is celebrated by a lot of countries and organizations, making one of the most internationally recognized days.
This coming February 27, cannabis consumers like you can participate in the celebration of World NGO Day in your own way. Of course, as patients or enthusiasts of the pant, you can incorporate cannabis products into your event. Wondering how? Here are 4 ideas for doing so:
Create a Charity Event Discussing CBD Oil Benefits
Countries and organizations that celebrate this day usually organize conferences that talk about the value of non-profit organizations. These events usually discuss developments in the field and strategies that can be used to boost the activities of and support for these organizations.
Because of this, why not organize a mini-event similar to this? You can organize a symposium talking about the plant, the benefits of CBD and other cannabinoids, as well as the socio-economic and political need to legalize cannabis. During this, you can sell products and donate the proceeds to an NGO of your choice.
This is a good way to share well-researched information about the plant and enlighten your audience about the implications of proper marijuana laws. At the same time, this offers an opportunity to participate in the celebration of World NGO Day.
Purchase from Dispensaries that Donate to NGOs
A charity event can be pretty hard to pull off. So, why not go the easier route by simply purchasing CBD oil and other products from dispensaries that do charity work through NGO donations. This lets you purchase the products you want and need while also making sure that you do your part in giving back to the community.
To find the right dispensaries for this, you might want to do your research first. A simple Google search can help you find the right shop to choose from. However, you might want to get familiar with the NGO first, so why not approach your local budtender to know if they donate to charity and what kind of programs they support?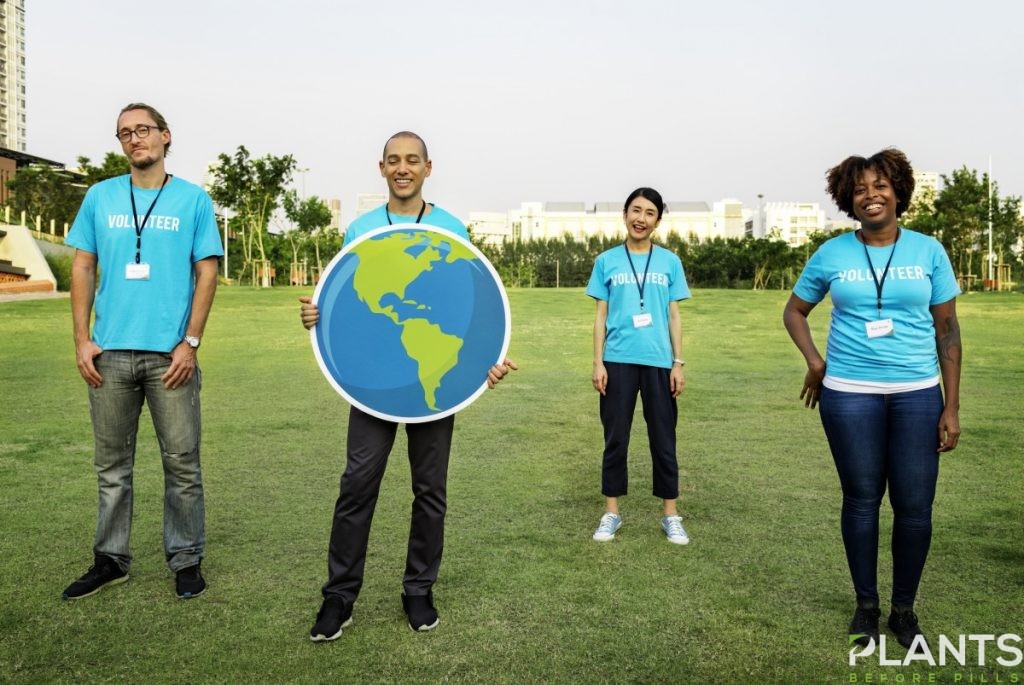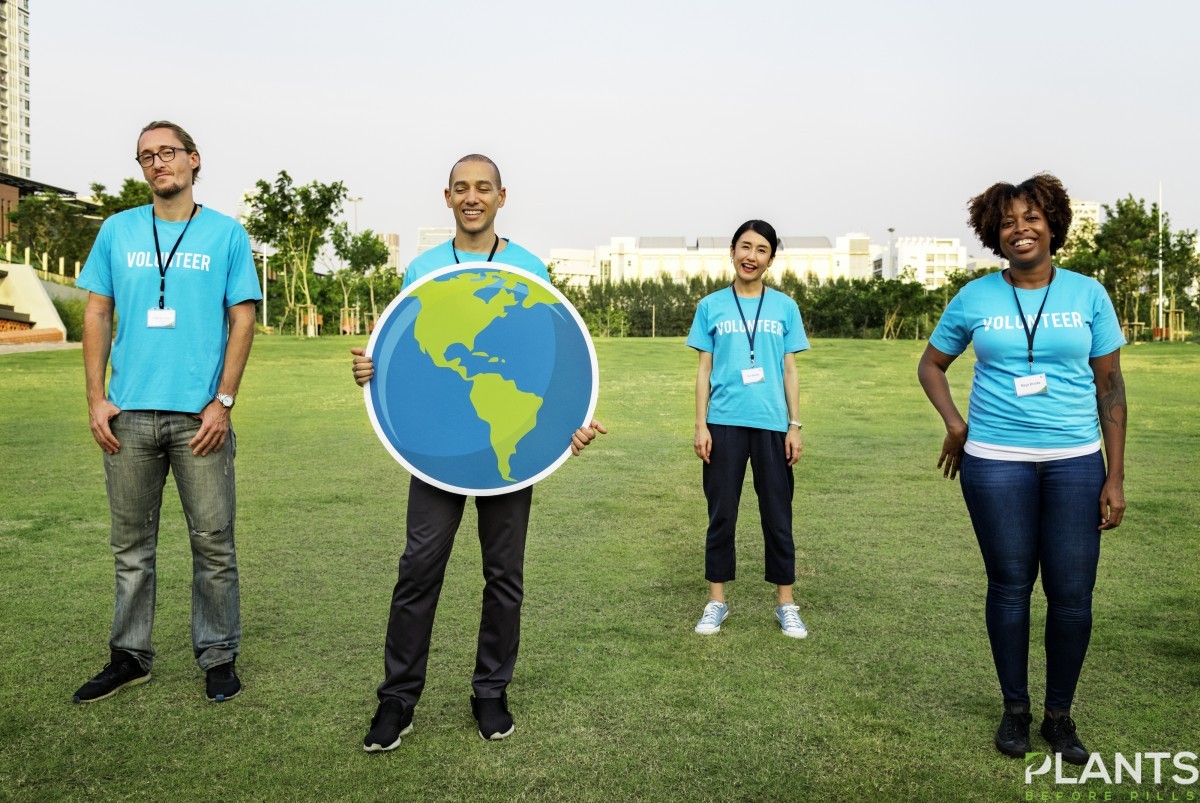 Donate Straight to Cannabis NGOs
If you want to contribute to cannabis-focused charities, then donating or volunteering directly with such NGOs. This is a great way to help showcase the plant as a medical and lifestyle aid. Moreover, you can also opt for an org that promotes legalization and education about cannabis. By going straight to organizations such as NORML, you can be an active advocate for the plant. You can even continue participating in this org after World NGO Day!
Voice Your Support for NGOs
Those who are active in the cannabis community knows how important creating a conversation is. This lets people add their voices into the discussion, letting them share facts, experiences and thoughts. This is a great way to spread awareness about the plant.
Similarly, adding your voice to support NGOs is a great way to get people to talk about the importance of such orgs. With this, you can convince your friends and family to donate and volunteer in their chosen organizations. Allowing you to give back to the community by getting more people to contribute.
The world needs more people and organizations who exist not for profit but for giving back to their respective communities. By participating in the celebrations of World NGO Day, you can be one of these people while using cannabis as a platform and advocacy.