Man Steals from Cannabis Amnesty Box at Midway Airport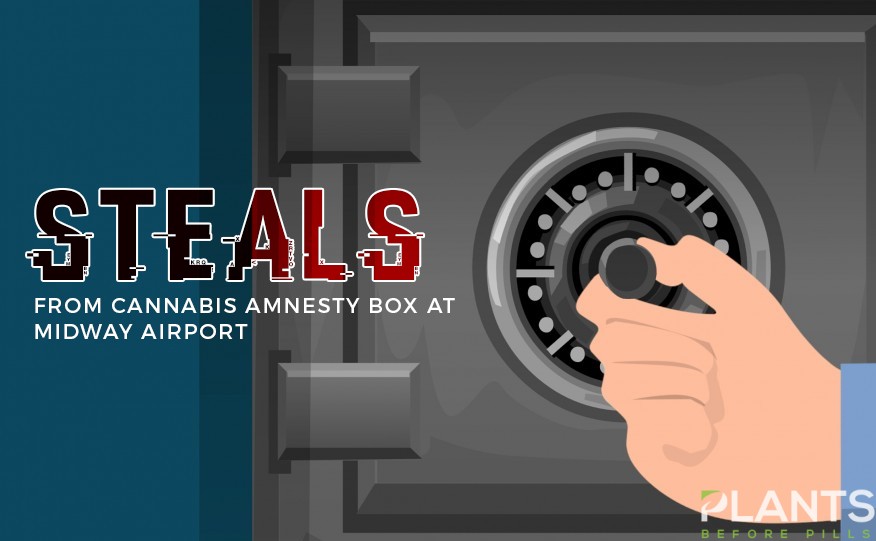 Two Chicago airports have previously installed 'Cannabis Amnesty Boxes' in the O'Hare and Midway locations. This allows departing passengers to leave and dispose of their recreational marijuana stash prior to going on their flights. Following the successful installation of these boxes, a man reportedly stole cannabis from one of the boxes found inside the Midway airport.
According to the New York Post, authorities only found out about the incident upon checking the box approximately at 8 in the evening last Wednesday, January 22, 2020.
Surveillance footage reviewed by the police revealed a traveler passing by Midway Airport reached out inside the Cannabis Amnesty Box and emerged with the stolen goods. Upon retrieving the goods, the man quickly moved and made his way at around 6 in the evening, notes NBC Chicago.
NBC Chicago states that marijuana has been left by a passenger whose goods were discovered upon screening.
Authorities and investigators believed the man in question just arrived inside the airport following a flight. The box was supposedly left locked at all times.
Cannabis Amnesty Box – its Purpose
In a statement, the chief communications officer of the Chicago Police, Anthony Guglielmi said, "Cannabis Amnesty Boxes have been placed at Chicago's airports so travelers have the opportunity to ensure compliance with federal law, as well as the local laws at their destination. Tampering with them, or attempting to remove anything placed inside, is a crime, and detectives are investigating this matter."
In response to the thieving incident and the security of the cannabis boxes, the respective authorities will be proving upgraded versions in the near future. Guglielmi also said, "In the meantime, new, permanent theft prevention boxes are expected to replace the temporary ones in the coming weeks, making them more secure and preventing anyone from further accessing materials dropped inside."
In the same way, the Chicago Tribune reports that the Transportation and Security Administration (TSA) spokesperson Sari Koshetz clarified that TSA agents do not necessarily search for cannabis at their checkpoints. Instead, "[in] the event a substance that appears illegal is discovered during security screening, our officers will refer the matter to a law enforcement officer, who then follow their own procedures," said Koshetz.
Despite waves of legalization in the United States, aviation laws and airspaces are still under federal law. This means that flying or bringing drugs, such as recreational marijuana on board, is a federal offense. Last year, TSA has exempted the epilepsy drugs with cannabis on flights.
As of Friday, January 24, 2020, authorities have yet to determine the identity of the thief who stole cannabis goods from the amnesty box at Midway airport.
4 Ideas for Celebrating World NGO Day with Cannabis Products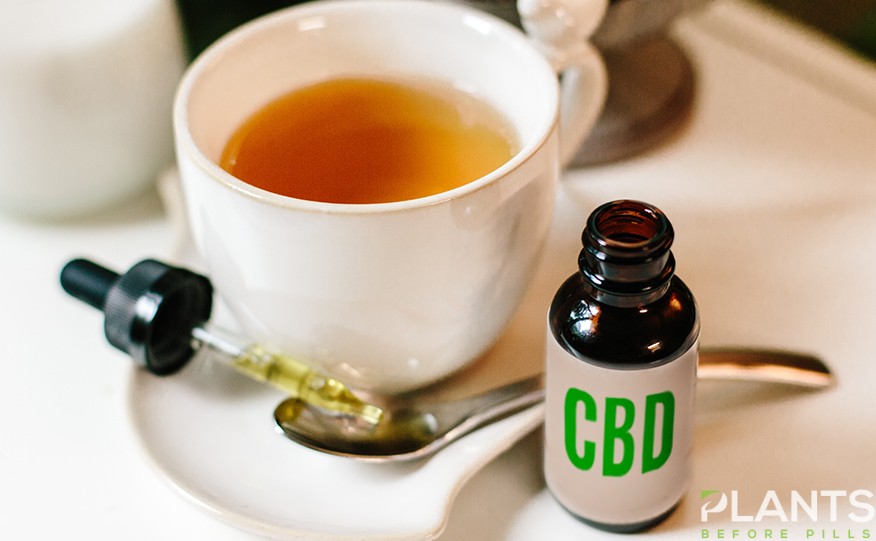 On February 27, we will be celebrating World Non-Governmental Organization (NGO) Day. This day is dedicated to recognizing and aiding the works of NGOs across the globe. It was started by several countries such as Denmark, Estonia, Finland, and Germany. Today, it is celebrated by a lot of countries and organizations, making one of the most internationally recognized days.
This coming February 27, cannabis consumers like you can participate in the celebration of World NGO Day in your own way. Of course, as patients or enthusiasts of the pant, you can incorporate cannabis products into your event. Wondering how? Here are 4 ideas for doing so:
Create a Charity Event Discussing CBD Oil Benefits
Countries and organizations that celebrate this day usually organize conferences that talk about the value of non-profit organizations. These events usually discuss developments in the field and strategies that can be used to boost the activities of and support for these organizations.
Because of this, why not organize a mini-event similar to this? You can organize a symposium talking about the plant, the benefits of CBD and other cannabinoids, as well as the socio-economic and political need to legalize cannabis. During this, you can sell products and donate the proceeds to an NGO of your choice.
This is a good way to share well-researched information about the plant and enlighten your audience about the implications of proper marijuana laws. At the same time, this offers an opportunity to participate in the celebration of World NGO Day.
Purchase from Dispensaries that Donate to NGOs
A charity event can be pretty hard to pull off. So, why not go the easier route by simply purchasing CBD oil and other products from dispensaries that do charity work through NGO donations. This lets you purchase the products you want and need while also making sure that you do your part in giving back to the community.
To find the right dispensaries for this, you might want to do your research first. A simple Google search can help you find the right shop to choose from. However, you might want to get familiar with the NGO first, so why not approach your local budtender to know if they donate to charity and what kind of programs they support?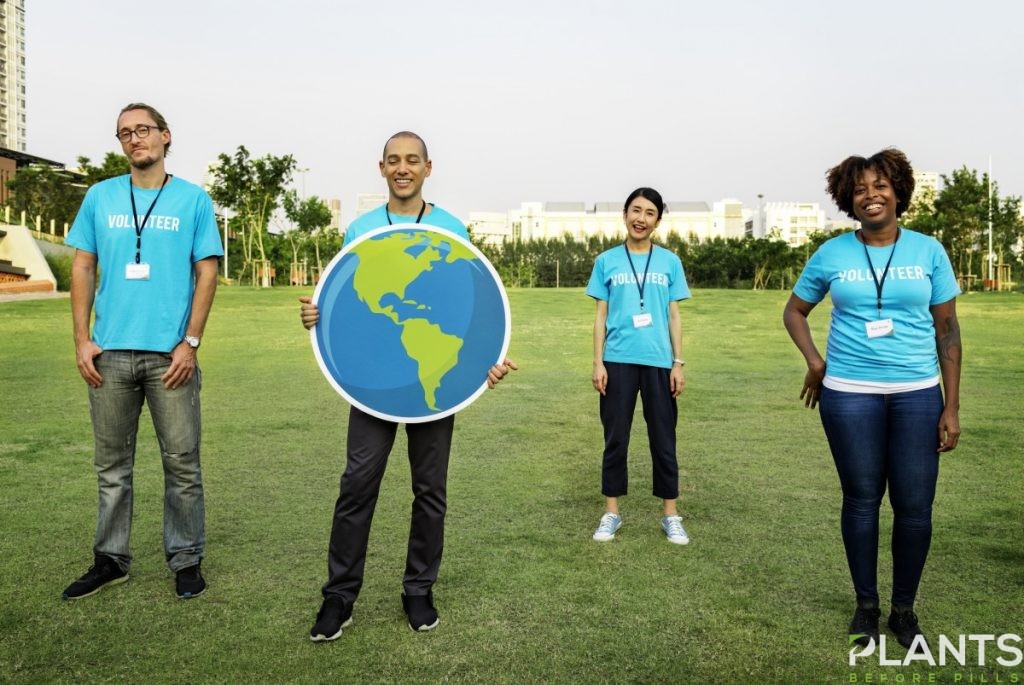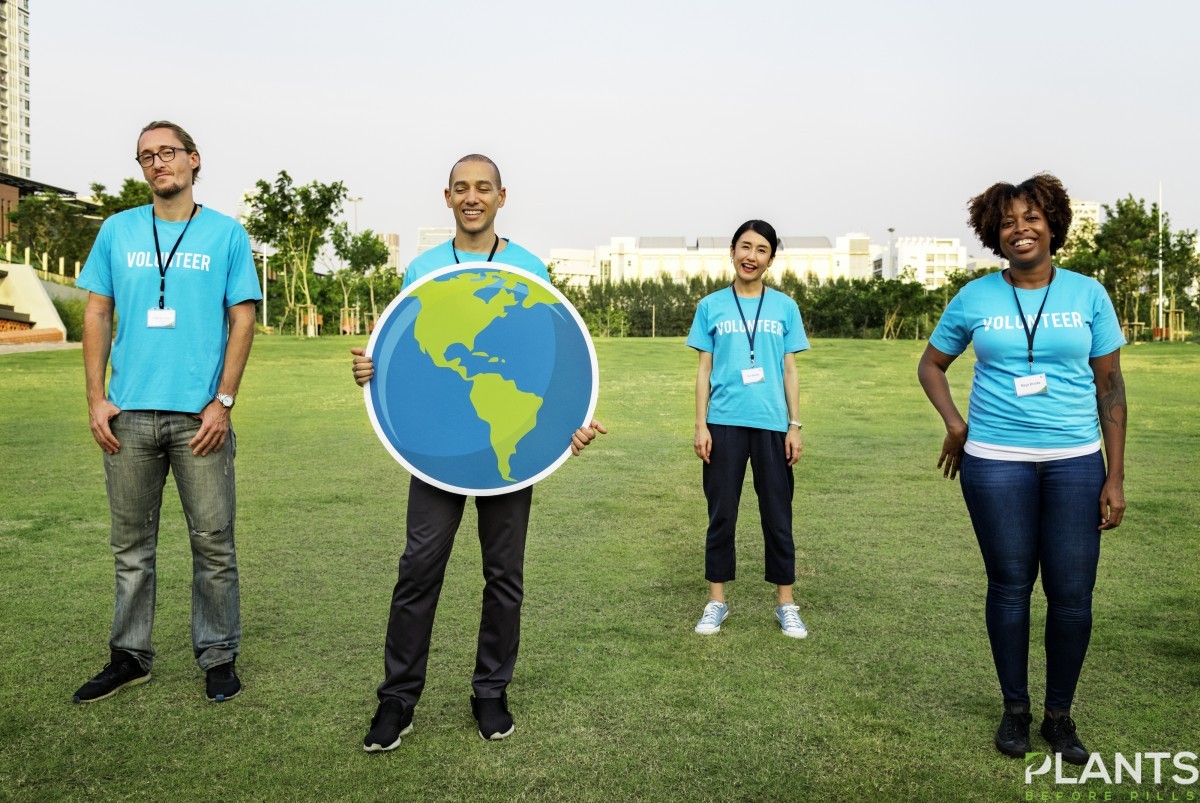 Donate Straight to Cannabis NGOs
If you want to contribute to cannabis-focused charities, then donating or volunteering directly with such NGOs. This is a great way to help showcase the plant as a medical and lifestyle aid. Moreover, you can also opt for an org that promotes legalization and education about cannabis. By going straight to organizations such as NORML, you can be an active advocate for the plant. You can even continue participating in this org after World NGO Day!
Voice Your Support for NGOs
Those who are active in the cannabis community knows how important creating a conversation is. This lets people add their voices into the discussion, letting them share facts, experiences and thoughts. This is a great way to spread awareness about the plant.
Similarly, adding your voice to support NGOs is a great way to get people to talk about the importance of such orgs. With this, you can convince your friends and family to donate and volunteer in their chosen organizations. Allowing you to give back to the community by getting more people to contribute.
The world needs more people and organizations who exist not for profit but for giving back to their respective communities. By participating in the celebrations of World NGO Day, you can be one of these people while using cannabis as a platform and advocacy.
Why More Universities are Offering Cannabis Courses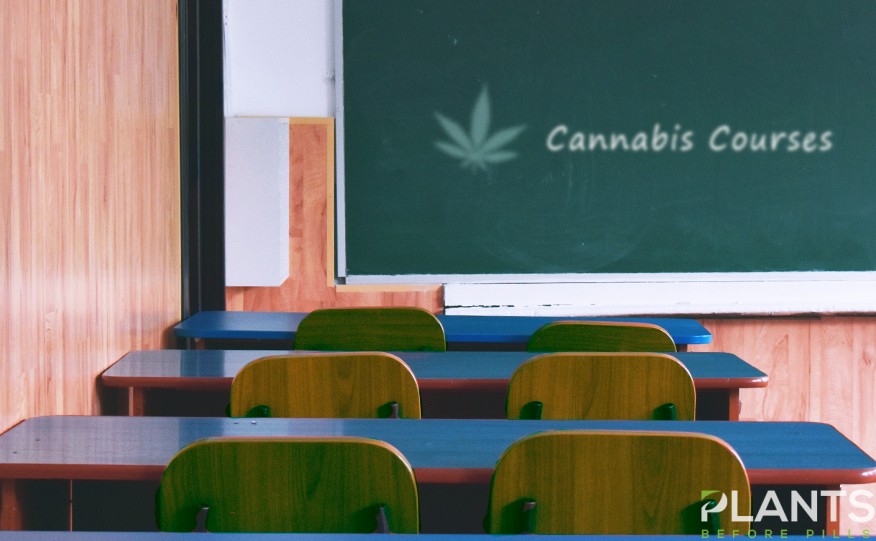 As the cannabis industry booms, it comes as no surprise that more and more colleges and universities are expressing interest in what the field can offer. After all, this particular sector can pave the way for more cannabis-centered careers that not only add more value to the industry but also further the research and advancements in the field. With emerging CBD oil effects and even more benefits, it appears that the demand is far from over.
The increasing legal sales throughout the globe is a testament to this. As a matter of fact, Forbes revealed that a new study by New Frontier Data predicts that legal sales of cannabis products are slated to reach an all-time high at nearly $30 billion come 2025. In the next years, the sales of legal cannabis products are projected to climb steadily at 14%.
With these figures, it's not surprising that the educational sector sees marijuana as the future of business, especially with the varying fields and possibilities it can offer. To touch base with the current demand, universities and colleges alike are delving deeper into the system and are one by one coming up with their respective programs.
Cannabis Courses and Programs in Universities
Some schools that have already launched programs include the Colorado State University's Pueblo Campus to offer Cannabis Biology and Chemistry, Commercial Cannabis Production Program in Niagara College, Cannabiz: Exploring the Legalized Cannabis Industry from Ohio State University, University of Washington's Medicinal Cannabis and Chronic Pain program, Cannabis Law from Harvard, and many more. Those who have yet to include such offerings plan to do so within the next few months, reveals a study from the University of Pittsburgh School of Pharmacy.
Almost all of these programs help students and other interested individuals into further learning and studying about hemp and marijuana properties, cannabidiol and other compounds, as well as the proper CBD dosage in products. More than exposing learners to the science of this plant, these educational courses and programs are preparing individuals for the business aspect and the ever-evolving nature of the industry.
The incorporation of these cannabis-centric courses shows that the stigma typically associated with marijuana is slowly diminishing. Backed by facts and figures, as well as countless researches and studies on the field, there is a sure sign that more people are seeing the benefits of marijuana and different CBD oil uses.
Reasons for Offering These Courses
While there is a rise of businesses in the marijuana sector – no doubt as a means to answer the growing demands of the industry – there remains a major whole in the educational aspects and opportunities afforded to individuals from this business. Not to mention, there is still a lack of preparation for people who are interested to venture and who are currently venturing into this field.
Though CNBC reports that some industry insiders are quick to dismiss individuals with academic background and knowledge on the subject, it cannot be denied that further skills and information acquired through education can give birth to explorations in wider fields. In addition, such education can also provide students with more career opportunities.
In fact, one of the main reasons why colleges and universities in the United States have jumped on this trend is because there is an increasing need for professionals and employees who have proper know-how on the subject. Moreover, there is a need for medical professionals who can safely advise patients on how to use medical marijuana products in their treatment.
At the same time, education in this budding industry offers unparalleled learnings that change the trajectory not just of marijuana use and awareness, but also other CBD oil products made over time.
The Bottom Line
Whether you intend to pursue your college education with these courses at the helm or simply further your knowledge on the field, there is an expansive choice of universities and topics to choose from. As the success of the cannabis industry continues to soar, so can you expect to see more courses and degree programs popping up in the future.
Returned Cannabis Products Becoming a Million-Dollar Problem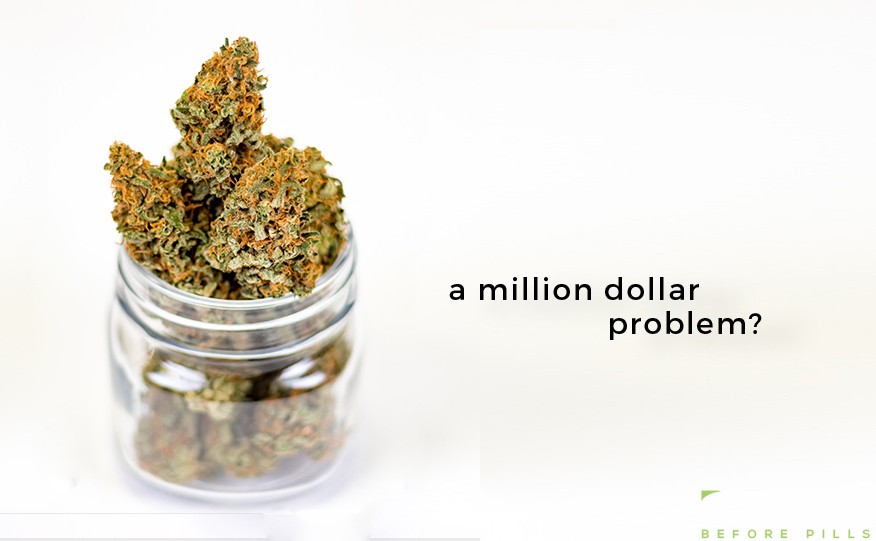 For Canopy Growth Corp., the mounting number of cannabis products returned to them is quickly proving to be a huge issue in Canada. Currently, the company is dealing with $26.9 million worth of returned products.
In a conference attended by investors and analysts last November, the company said that it was handling $20.5 million worth of items returned by provincial retailers. It also announced during the meeting that they were expecting another batch amounting to $6.4 million. Prior to the conference, the Ontario-based firm has also suffered from a writedown of $8 million because of items that went unsold.
According to CTV News, the issue of returned cannabis items is a "little-discussed" matter. Companies are forced to deal with items that are returned to them by retailers. Grounds for returns cover a wide range of reasons including lack of sales, consumer complaints, and quality issues. However, experts remarked that returns usually come from the side of sellers instead of consumers.
The report noted that analysts have difficulty determining return rates as provincial retailers and companies have varying systems for tracking such activities. Moreover, some of their organizations do not declare their numbers.
Reasons Behind the Returned Cannabis Products
Referring to the $8-million returns, Canopy vice president of communications Jordan Sinclair said that the oil and gel capsules were returned due to lack of sales. He noted that the products "didn't catch on in the recreational market as quickly as [they] had anticipated in part due to slower store rollout."
While this resulted in the writedown, Sinclair emphasized that the industry is a new arena for players in the market. Because of this, the company sees this issue as "natural friction" and is an avenue for learning about customer and retailer feedback.
In finding out the reason for the significant return impact, experts are looking into the number of players in the market. There has been a "predicted oversupply" of products since the legalization of the plant and infused products.
Meanwhile, the report said that the lack of sales is just one part of the problem. Other causes include voluntary recalls due to quality and legal issues. The late arrival of products leading to the retailers' failure to deliver the items is also another source of returns. Moreover, damages and wrong delivery both contribute to return rates.