One Year On: Update on Cannabis Legal Market In Canada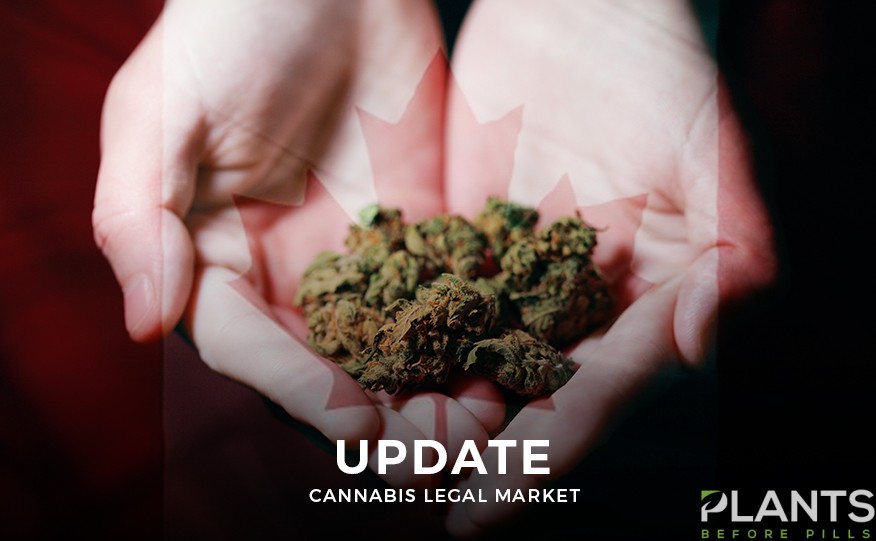 One of the first nations to declare the legalization of cannabis was Canada. The decision to make marijuana legal has wowed not only marijuana advocates around the world but also those who are skeptical about it. When Prime Minister Justin Trudeau declared the regulation to make marijuana consumption legal, more illegal dispensaries showed up, which urged the authorities to take control over the market. Cannabis lawyer Harrison Jordan recalled seeing an influx of these illegal dispensaries during this time.
More than a year later, Canada surprised the world with positive results of the cannabis legalization. Trudeau started the advocacy with the mission to 'combat criminal elements' and now, the response is beyond what was expected. Aside from wiping out illegal producers and sellers, the legalization also opened up a new driver for Canada's economy.
Cannabis Update in Canada
Let us take a look at the first-year journey of cannabis legalization in Canada.
Transition to the Cannabis Legal Market
Before the legalization kicked in, there are a number of illegal marijuana dispensaries all over Canada. Without the license to operate, a number of risks are seen, particularly minors getting involved with marijuana for recreational use. If the market is uncontrolled, almost anyone can purchase and abuse cannabis products. This is already a problem and the Canadian government has to do something to turn the tables and construct stricter regulations.
When Prime Minister Justin Trudeau was in charge, he declared support for marijuana, which led to its legalization in 2018. The Cannabis Act made marijuana legal but involved a number of rules for sellers to distribute cannabis, as well as buyers to get access to the products.
The regulations have made the market saturated, however, participating dispensaries acquired licenses to operate and distribute cannabis. This means, no under-the-table deals are in place, encouraging more people to buy from reputable sellers all over Canada. In one way, this is Canada's way of dissolving the cannabis black market and take control of the market.
Regulating Cannabis in Canada
By the time that rules were in place, illegal sellers were minimized. The enforcement of the law is strict and the Office of Controlled Substances works closely with the local enforcement agencies to combat illegal sellers and distributors. In addition, raids were conducted to seize cannabis in large amounts and penalize sellers who illegally distribute cannabis beyond Canada's borders.
Under the Cannabis Act, only individuals in the legal age of 18 can legally possess up to 30 grams of legal cannabis in public, grow 4 plants for personal use, and purchase cannabis from authorized retailers. Violations result in tickets and prison time of 5 to 14 years.
A new law was also introduced called the Bill C-93 or No Fee, Expedited Pardons for Simple Possession of Cannabis, which sought to expedite Canadians with historical criminal records on selling or possessing cannabis in public. This new legislation aims to break the stigma and help people to apply for consideration for small possessions of cannabis.
Positive Impacts Recorded
The Canadian government recently released its first National Cannabis Survey in 2019, detailing the effects of marijuana legalization in the country. The study aims to find the condition of the cannabis market, the number of underage people consuming cannabis, as well as the influence of marijuana in society.
One of the highlights of the study is the contribution to the Canadian economy, with sales up to $43 million in the first two weeks of legalization. According to the study, the cannabis industry grew by 185 percent, contributing almost $8 billion to the country's GDP. Industry experts believe that the cannabis market have bigger potential and can be worth more than $20 billion in the coming years.
Because of the cannabis legalization, more cannabis enterprises are going in the country to legally produce, sell, and distribute marijuana. The biggest cannabis in the world is operating in Canada, including Canopy Growth Corp., Aurora Cannabis, and Aphria Inc.
Meanwhile, consumer rates also increase for a year, but underage people consuming cannabis didn't increase. The study also revealed that the number of people driving impaired under the influence of marijuana didn't increase. Following the legalization, the study states that cannabis use across Canada has remained unchanged, however, the number of people consuming cannabis increased. The statistics revealed that more first-time users increased in numbers, with age over 45 years.
What Needs Improvement
Despite the positive impacts of cannabis legalization, there are some things that need improvement. One is in terms of supply shortages that hurt retailers in Canada. Because the regulation requires licensing of production, sales, and distribution, the licensing bodies cannot fully deliver due to overwhelming demand. Some provinces move quicker than others, that is why there are still some people who turn to illegal sellers to get access to marijuana.
The licensing challenges also prevent more sales for retailers, that is why optimistic year-one estimates were not met. The differences between the local government regulations matter, for instance, Ontario voted for a private model for storefront sales. This led to the increase of online stores in Ontario while physical stores did not open until April 2019. After the storefronts were opened to the public, sales jumped to $19.7 million from $7.7 million.
The issue of accessibility was also raised as edibles and concentrates can be accidentally consumed by youth. A child can easily mistake an edible cookie for a normal cookie, which could bring risks or effects, depending on the potency of the cannabis product. The government also needs to impose stricter regulations on advertising extracts, topicals, edibles, and other cannabis products so youth can be properly educated.
The packaging of cannabis goods also needs to be looked into, just like what Quebec is implementing. Quebec currently prohibits cannabis chocolates, sweets, and desserts to avoid enticing youth to try cannabis-infused products. It all boils down to proper and accessible education to reduce the risks associated with the new cannabis products.
Speaking of new products, cannabis extracts used in vaping devices must be monitored to avoid fatalities related to this. The ingredients causing the harm need to be looked into in order to combat the growing death toll on vaping. This is the reason why Nova Scotia has prohibited flavored cannabis vaping products altogether. Although this move may carry the risk of illegal vaping products, the government needs to take action.
Displacing Illegal Markets
Immediately displacing illegal markets is a big challenge for Canada, considering the uneven access to retail stores in the country. If the supply isn't enough, many people resort to alternative, which is offered by unlicensed retailers. However, there is a success in slowly displacing these illegal retailers because there is an increase in the reporting purchases from legal purchases. Those reporting purchases from illegal sources declined for a year.
The National Cannabis Survey also revealed that most people turn to legal retailers for safety and product quality, not just price. The strong quality assurance provided by legal producers and distributors helps consumers to shift to the legal market.
For a cannabis business to get a license from the government, basic product quality is examined to fit the quality standards set. The government has established benchmark laboratories to test and standardize the quality of cannabis products. The tests ensure the consistent result or effect of cannabis before commercial selling.
Marijuana Market In The Future
Given that cannabis legalization is only in its second year, Canada will surely have a lot of improvements to make. Some improvements can wipe out illegal sellers, with stricter regulations and penalties. Moreover, as more businesses are jumping in, the cannabis market has a lot of potentials. From edibles, topicals, capsules, skincare, and cosmetics.
In addition to physical dispensaries and stores, more online retailers are expected to come out in the coming years to meet the demand of those looking to buy cannabis online. This is in response to the growing demand of Canadians for high-quality marijuana products for both recreational and medical use.
Finally, research facilities in the country can flourish, identifying emerging concerns in the market as well as implementing best practices for producing high-quality marijuana products. New developments on the marijuana plant can still happen in the future, which will entice more people to use cannabis for medical purposes.
Conclusion
Canada is truly commendable for implementing the legalization of marijuana. Making consumption or use legal on a federal level provides value access to high-quality cannabis for medical and recreational use. More than displacing illegal markets, the legalization also opened another economy driver, which helps the country increase its GDP.
The results came out mostly positive but some loopholes can be corrected given the proper management and implementation. While it is still too early to predict whether 2020 will be a good year for cannabis, market stabilization is key to cater to consumers. This is especially applicable to heavily-populated areas like Ontario.
Effective monitoring and implementing best practices is needed between the different tiers of the government. This might mean reforming regulations set or adding new ones to create an effective policy moving forward.
CBD Oil a Growing Trend in the Japanese Market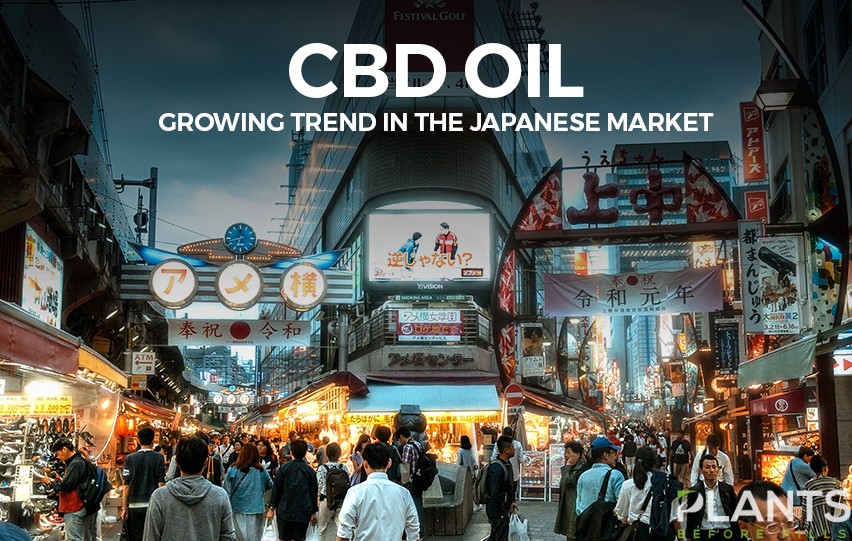 CBD Oil has definitely been gaining ground in various parts of the world, especially in the more progressive socio-political climate of the United States. More than half of the states in the US have legalized cannabis and its cannabinoids for medicinal purposes, while 10 of them has allowed recreational consumption.
Because of the medicinal properties of CBD, a particular chemical compound found in cannabis, more and more people in the United States are taking on a more positive attitude toward cannabidiol. This cannabinoid is also legal in many parts of Europe.
While the relatively positive perception of CBD in more progressive regions comes as no surprise, learning that this compound is becoming a trend in the more conservative country of Japan is fairly unexpected. Read on to know more about CBD oil in the Japanese market.
How Popular is Cannabidiol in Japan?
Cannabidiol is fast gaining popularity in Japan. In fact, it is becoming more popular by 100% year over year. CBD Oil and Cannabidiol products are so popular that they are now available in various health food stores in the country. They come in various kinds, especially in cosmetic products and oils.
Reasons Why Cannabidiol is Popular in the Japanese Market
You may be wondering why this cannabinoid has become so popular in this largely conservative country. Here are some of the factors that contribute to its popularity.
It is Legal in Japan
Perhaps one of the most important reasons why cannabidiol has become so well-liked in Japan is the fact that it is legal. Residents can purchase this product online and offline. However, there are legal guidelines to follow when buying online, especially from abroad. The only legal CBD products are those containing less than 0.03% THC. Any amount over this percentage will be punishable by up to 10 years in prison and a 3 million yen fine.
Because of this, you want to purchase products from a Japanese manufacturer, as they legally produce such items. Buying offline in Japanese stores is the safer bet, especially as those sold within the country are more likely to follow regulations.
If you are curious whether you can cultivate a cannabis plant, even hemp, for CBD, keep in mind that these plants are bound to contain THC levels, which you cannot control as you grow the plant. So, it is safe to say that it is not legal to grow a plant even for cannabidiol.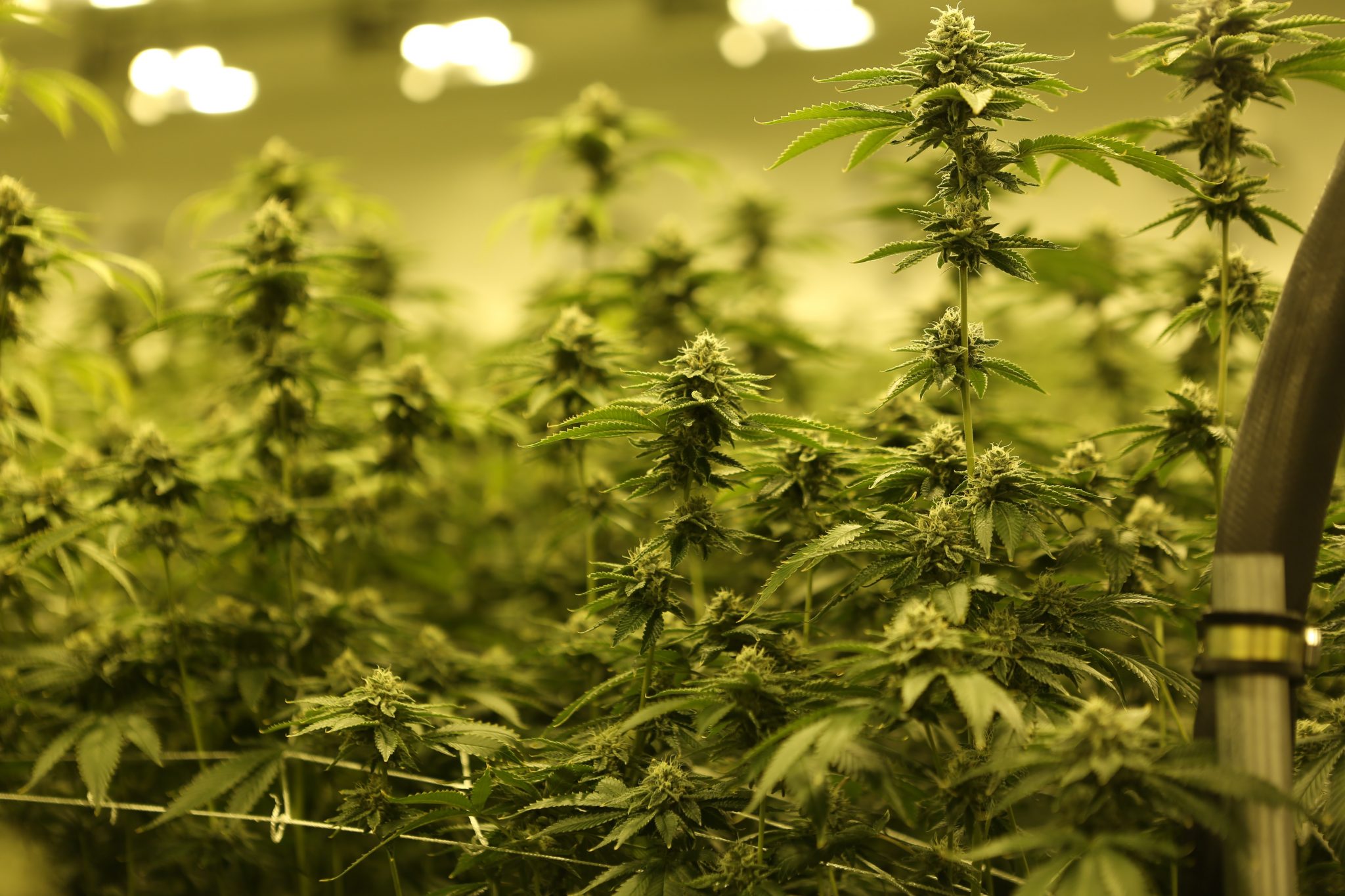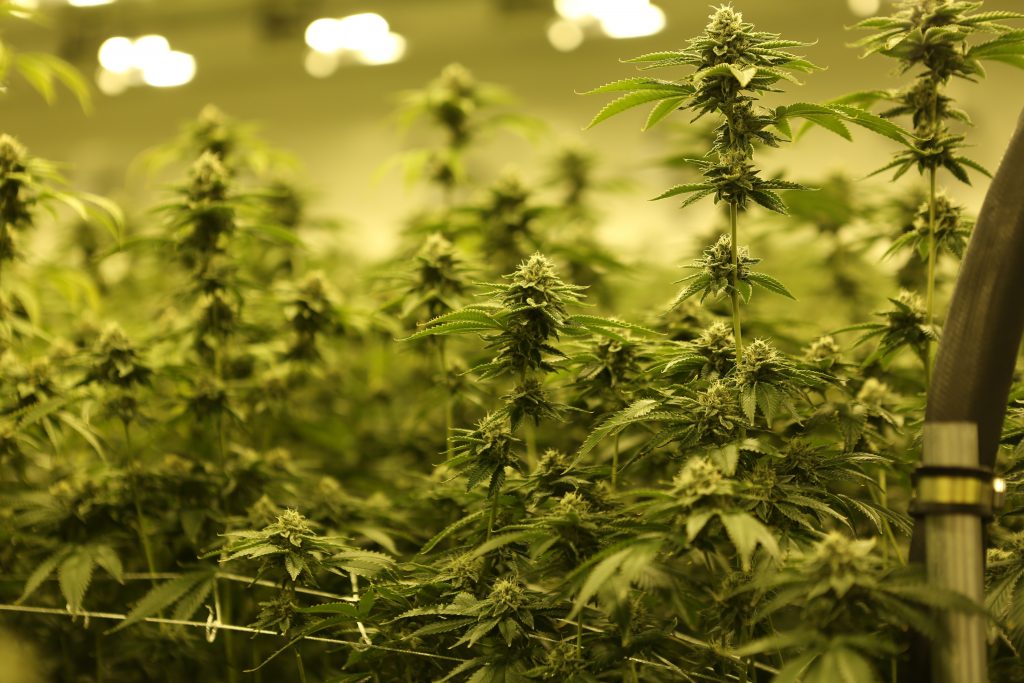 Its Benefits
Another important factor that contributed to the popularity of this cannabinoid is that it is known to have skincare and health benefits. In terms of skincare, CBD is known to regulate the skin, which means that you can use it to control sebum production if over-oiliness is your problem, and it can also increase it if dry skin is the issue. Infused products include toners, serums and creams.
In terms of health and wellness, this compound has been proven to be effective in pain relief, anti-inflammation, energy-boosting, mood-enhancing and anti-stress. It also has calming and relaxing effects, perfect for those struggling with mental health issues.
Ms. World Japan's CBD Oil Brand
Ms. World Japan 2016 Priyanka Yoshikawa also contributed to boosting the demand for this compound. She launched her own brand of infused products, focusing primarily on skincare and oils. With the support of such a prominent figure, this chemical is bound to gain popularity in the country.
Japan is taking the next step toward health and wellness with its lenient policies on CBD products. With this country acknowledging the benefits of such products, this cannabinoid is definitely getting the recognition it deserves.
Cannabis Sales in Illinois Reaches an All-Time High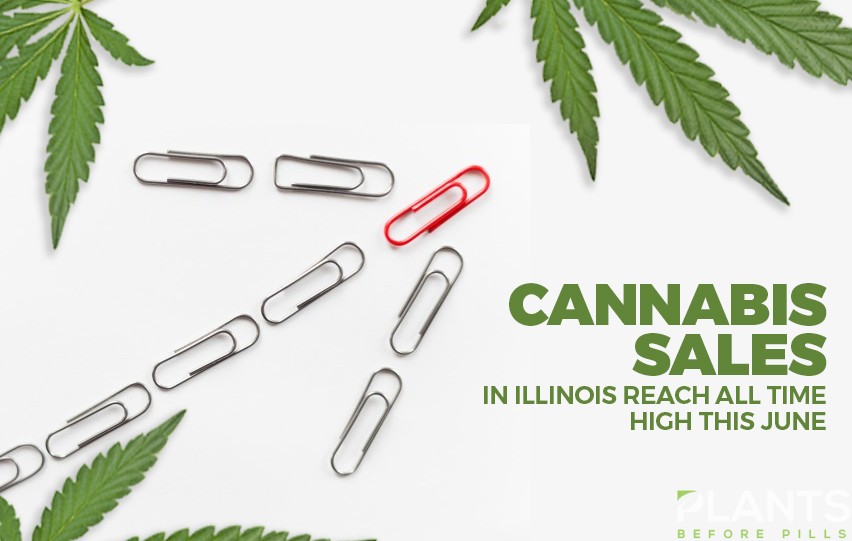 As businesses have slowly been opening around the globe, one of the industries that have greatly benefitted from this is the cannabis industry. In Illinois, the report from the Illinois Department of Financial and Professional Regulation showed that marijuana dispensaries in the state have reached a massive revenue for June, with more than $47.6 million worth of products sold.
Following this, NBC Chicago states that Illinois sales set an all-time high record within the state. Prior to Illinois' current record, the previous record held by the region during May 2020 was $44.3 million.
According to the Daily Herald, approximately 994,545 marijuana items were sold, with around $48 per purchase. Marijuana Moment says monthly sales have risen by 5,000 more in June.
The increase of cannabis sales in the state was largely attributed to the out-of-state residents driving by to make purchases. NBC Chicago revealed that individuals who lived outside of state contributed a whopping $12.3 million worth of sale for the month of June alone.
Meanwhile, the Daily Herald reports that $35.2 million of the $47.6 million sold by the dispensaries come from in-state residents.
Patch states that sales in Illinois significantly rose by more than 21 percent. Meanwhile, the state's pre-tax spending rose by less than 3.5 percent.
When asked about Marijuana Moment about the rising sales, the Office of Economic Analysis said in May that, "Expectations are that some of these increases are due to temporary factors like the one-time household recovery rebates, expanded unemployment insurance benefits, and the shelter in place style policies."
Tax revenues will reportedly be released later this month by the Department of Revenue. The state is slated to make around $13 million in marijuana taxes and associated sales.
Currently, the state of Illinois imposes taxes on marijuana products based on its level of potency. THC products ranging sold in marijuana dispensaries are taxed accordingly with anywhere from 10 percent to 25 percent depending on its potency. According to the Daily Herald, these taxes go to a variety of dedicated coffers.
Among the groups that will benefit from the tax revenue distribution is the state's general funding with a 35 percent allocation, communities affected by the war on drugs with 25 percent of funding, and 20 percent will go to substance abuse and mental health programs in the state. Meanwhile, 10 percent will be given to the overall bill backlog of Illinois.
Since its legalization in January 2020, marijuana dispensaries in the state of Illinois have successfully amassed $239.1 million worth of cannabis products. Patch reveals that more than $52.5 million was garnered by the state within the first five months of legalization.
Hobo Cannabis Wants Delivery Service to be Legal in BC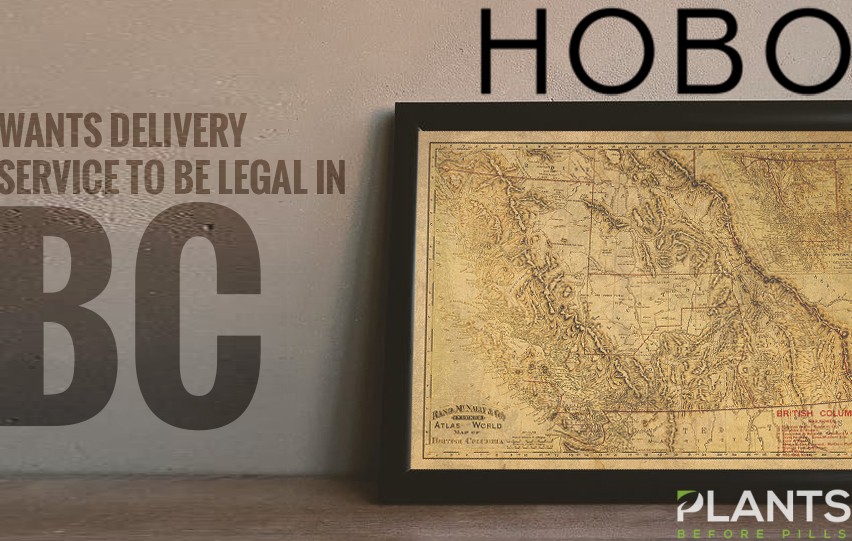 Cannabis store chain Hobo Cannabis is urging legislators to make delivery service legal in British Columbia, said CBC. This call is a step toward stopping illegal dealing in the province. The licensed dispensary, along with other certified vendors, argued that they are "at a disadvantage against unlicensed competitors who deliver weed." The report emphasized that BC does not have cannabis laws allowing the delivery of cannabis products.
This issue has been a concern for many licensed vendors for a long time, said Harrison Stoker, vice president of Donnelly Group, the company that owns Hobo Cannabis. However, the illicit delivery of cannabis products has become more rampant over the past few months because of the virus pandemic, as customers choose to get their products delivered to protect themselves from the public health risk.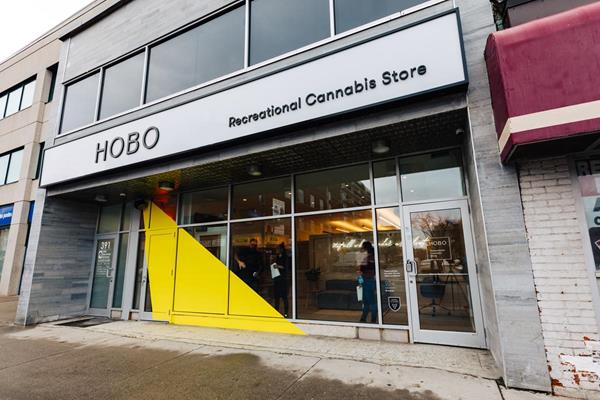 According to Stoker, "The illicit market [in BC] is very intelligent, very strategic and very mature in their business models." He also said that the pandemic was a prime time for the illegitimate industry. Stoker asserts that legalizing delivery services can help them compete with such illegal sellers. It could also help fight the black market.
The CBC report noted that consumers can have their products legally delivered through mail by going through the government-operated BC Cannabis Store. However, packages take a few days before they arrive, as opposed to delivery options that could be same-day.
The article also cited Weedmaps, a cannabis-focused website, which offers a list of delivery services in the Lower Mainland. It even guarantees quick delivery, usually within one hour. Stoker argues that modern times call for a more updated approach as "people expect these kinds of modern retail features."
By allowing licensed stores to deliver, customers do not have to opt for black market products. Instead, they can choose among authorized products just like what happens in Saskatchewan, Manitoba and Ontario, where delivery is legal.
Meanwhile, the province's Ministry of Public Safety said that it is now evaluating the possibility of legalizing deliveries. It has also been taking steps to crack down on the illicit industry, despite facing significant challenges because many of them operate online. The Ministry is in charge of the legal cannabis program in the province.
Mark Haden from the UBC School of Population and Public Health with experience in writing about drug regulation said that legalizing deliveries is a great short-term move. The better action in the long-run is to "bring the illegal sector into line with the law."