One Year On: Update on Cannabis Legal Market In Canada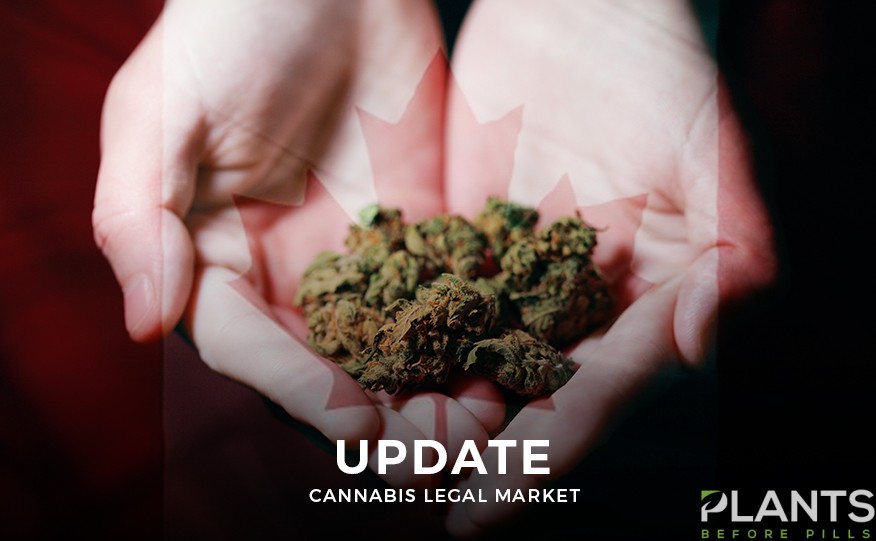 One of the first nations to declare the legalization of cannabis was Canada. The decision to make marijuana legal has wowed not only marijuana advocates around the world but also those who are skeptical about it. When Prime Minister Justin Trudeau declared the regulation to make marijuana consumption legal, more illegal dispensaries showed up, which urged the authorities to take control over the market. Cannabis lawyer Harrison Jordan recalled seeing an influx of these illegal dispensaries during this time.
More than a year later, Canada surprised the world with positive results of the cannabis legalization. Trudeau started the advocacy with the mission to 'combat criminal elements' and now, the response is beyond what was expected. Aside from wiping out illegal producers and sellers, the legalization also opened up a new driver for Canada's economy.
Cannabis Update in Canada
Let us take a look at the first-year journey of cannabis legalization in Canada.
Transition to the Cannabis Legal Market
Before the legalization kicked in, there are a number of illegal marijuana dispensaries all over Canada. Without the license to operate, a number of risks are seen, particularly minors getting involved with marijuana for recreational use. If the market is uncontrolled, almost anyone can purchase and abuse cannabis products. This is already a problem and the Canadian government has to do something to turn the tables and construct stricter regulations.
When Prime Minister Justin Trudeau was in charge, he declared support for marijuana, which led to its legalization in 2018. The Cannabis Act made marijuana legal but involved a number of rules for sellers to distribute cannabis, as well as buyers to get access to the products.
The regulations have made the market saturated, however, participating dispensaries acquired licenses to operate and distribute cannabis. This means, no under-the-table deals are in place, encouraging more people to buy from reputable sellers all over Canada. In one way, this is Canada's way of dissolving the cannabis black market and take control of the market.
Regulating Cannabis in Canada
By the time that rules were in place, illegal sellers were minimized. The enforcement of the law is strict and the Office of Controlled Substances works closely with the local enforcement agencies to combat illegal sellers and distributors. In addition, raids were conducted to seize cannabis in large amounts and penalize sellers who illegally distribute cannabis beyond Canada's borders.
Under the Cannabis Act, only individuals in the legal age of 18 can legally possess up to 30 grams of legal cannabis in public, grow 4 plants for personal use, and purchase cannabis from authorized retailers. Violations result in tickets and prison time of 5 to 14 years.
A new law was also introduced called the Bill C-93 or No Fee, Expedited Pardons for Simple Possession of Cannabis, which sought to expedite Canadians with historical criminal records on selling or possessing cannabis in public. This new legislation aims to break the stigma and help people to apply for consideration for small possessions of cannabis.
Positive Impacts Recorded
The Canadian government recently released its first National Cannabis Survey in 2019, detailing the effects of marijuana legalization in the country. The study aims to find the condition of the cannabis market, the number of underage people consuming cannabis, as well as the influence of marijuana in society.
One of the highlights of the study is the contribution to the Canadian economy, with sales up to $43 million in the first two weeks of legalization. According to the study, the cannabis industry grew by 185 percent, contributing almost $8 billion to the country's GDP. Industry experts believe that the cannabis market have bigger potential and can be worth more than $20 billion in the coming years.
Because of the cannabis legalization, more cannabis enterprises are going in the country to legally produce, sell, and distribute marijuana. The biggest cannabis in the world is operating in Canada, including Canopy Growth Corp., Aurora Cannabis, and Aphria Inc.
Meanwhile, consumer rates also increase for a year, but underage people consuming cannabis didn't increase. The study also revealed that the number of people driving impaired under the influence of marijuana didn't increase. Following the legalization, the study states that cannabis use across Canada has remained unchanged, however, the number of people consuming cannabis increased. The statistics revealed that more first-time users increased in numbers, with age over 45 years.
What Needs Improvement
Despite the positive impacts of cannabis legalization, there are some things that need improvement. One is in terms of supply shortages that hurt retailers in Canada. Because the regulation requires licensing of production, sales, and distribution, the licensing bodies cannot fully deliver due to overwhelming demand. Some provinces move quicker than others, that is why there are still some people who turn to illegal sellers to get access to marijuana.
The licensing challenges also prevent more sales for retailers, that is why optimistic year-one estimates were not met. The differences between the local government regulations matter, for instance, Ontario voted for a private model for storefront sales. This led to the increase of online stores in Ontario while physical stores did not open until April 2019. After the storefronts were opened to the public, sales jumped to $19.7 million from $7.7 million.
The issue of accessibility was also raised as edibles and concentrates can be accidentally consumed by youth. A child can easily mistake an edible cookie for a normal cookie, which could bring risks or effects, depending on the potency of the cannabis product. The government also needs to impose stricter regulations on advertising extracts, topicals, edibles, and other cannabis products so youth can be properly educated.
The packaging of cannabis goods also needs to be looked into, just like what Quebec is implementing. Quebec currently prohibits cannabis chocolates, sweets, and desserts to avoid enticing youth to try cannabis-infused products. It all boils down to proper and accessible education to reduce the risks associated with the new cannabis products.
Speaking of new products, cannabis extracts used in vaping devices must be monitored to avoid fatalities related to this. The ingredients causing the harm need to be looked into in order to combat the growing death toll on vaping. This is the reason why Nova Scotia has prohibited flavored cannabis vaping products altogether. Although this move may carry the risk of illegal vaping products, the government needs to take action.
Displacing Illegal Markets
Immediately displacing illegal markets is a big challenge for Canada, considering the uneven access to retail stores in the country. If the supply isn't enough, many people resort to alternative, which is offered by unlicensed retailers. However, there is a success in slowly displacing these illegal retailers because there is an increase in the reporting purchases from legal purchases. Those reporting purchases from illegal sources declined for a year.
The National Cannabis Survey also revealed that most people turn to legal retailers for safety and product quality, not just price. The strong quality assurance provided by legal producers and distributors helps consumers to shift to the legal market.
For a cannabis business to get a license from the government, basic product quality is examined to fit the quality standards set. The government has established benchmark laboratories to test and standardize the quality of cannabis products. The tests ensure the consistent result or effect of cannabis before commercial selling.
Marijuana Market In The Future
Given that cannabis legalization is only in its second year, Canada will surely have a lot of improvements to make. Some improvements can wipe out illegal sellers, with stricter regulations and penalties. Moreover, as more businesses are jumping in, the cannabis market has a lot of potentials. From edibles, topicals, capsules, skincare, and cosmetics.
In addition to physical dispensaries and stores, more online retailers are expected to come out in the coming years to meet the demand of those looking to buy cannabis online. This is in response to the growing demand of Canadians for high-quality marijuana products for both recreational and medical use.
Finally, research facilities in the country can flourish, identifying emerging concerns in the market as well as implementing best practices for producing high-quality marijuana products. New developments on the marijuana plant can still happen in the future, which will entice more people to use cannabis for medical purposes.
Conclusion
Canada is truly commendable for implementing the legalization of marijuana. Making consumption or use legal on a federal level provides value access to high-quality cannabis for medical and recreational use. More than displacing illegal markets, the legalization also opened another economy driver, which helps the country increase its GDP.
The results came out mostly positive but some loopholes can be corrected given the proper management and implementation. While it is still too early to predict whether 2020 will be a good year for cannabis, market stabilization is key to cater to consumers. This is especially applicable to heavily-populated areas like Ontario.
Effective monitoring and implementing best practices is needed between the different tiers of the government. This might mean reforming regulations set or adding new ones to create an effective policy moving forward.
Why are Cannabis Delivery Services in San Diego so Popular?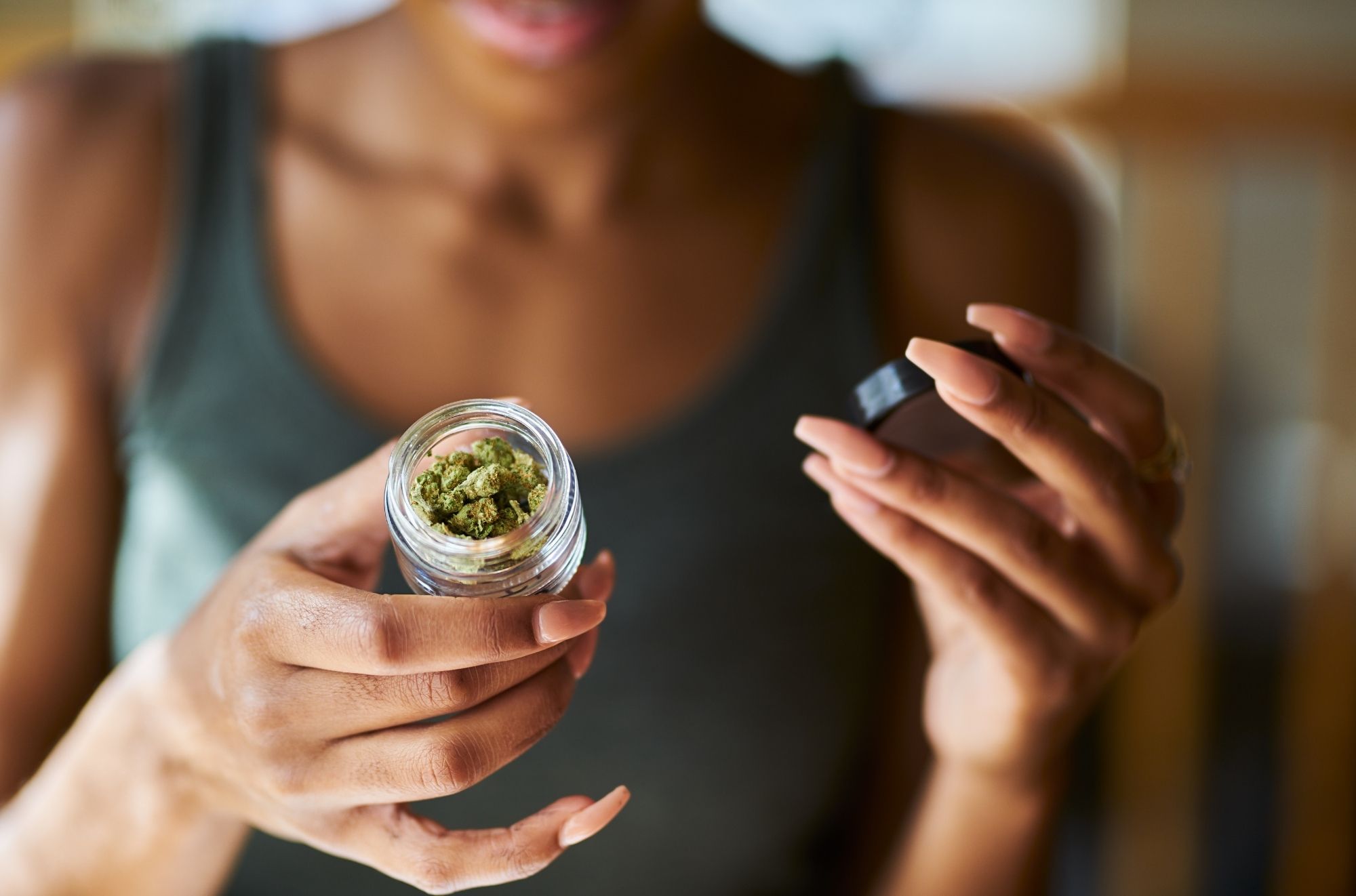 Imagine getting home on a warm afternoon in California, taking a load off, and settling into your favorite chair for some well-deserved relaxation. Your only worry is irritation from being out in the sun all day, which will peak at about 5ish if you know what we mean. Fortunately, though you're itching to take an aspirin or get some ibuprofen down your throat to relieve that throbbing ache, you haven't got any medicine on hand! That's where the best cannabis delivery service in San Diego comes into play big time! Instead of grinding teeth over the discomforts of life, enjoy them with a joint or some herbal relief that doesn't include anything you have to swallow.
Marijuana delivery services are ones that will deliver weed directly to your doorstep for a nominal fee. To some, cannabis delivery may sound new – but they don't know that this type of business has been around since the late-90s in San Diego. The increased use of cannabis during the COVID-19 Pandemic has elevated the popularity of these types of companies in San Diego. Many people are now looking for legal ways to purchase their cannabis from weed delivery services. One of the primary reasons this is going on is that it is legal to get your cannabis delivered when you buy from a licensed dispensary; not to mention you never have to leave home! 
Besides being convenient and discreet, you never have to worry about going to a dispensary in the first place. Since marijuana is legal in certain states, you can order online and receive your goods at home – no need to even leave the house!
Cannabis delivery services make it easier to get weed straight to your house. 
San Diego is full of excellent cannabis dispensaries, but not all are directly accessible. Luckily, legal delivery services allow you to buy cannabis right from a dispensary and have it sent directly to your doorstep. The interactions between a consumer and the delivery service representative can be completely anonymous, making things less stressful in a society where marijuana is still primarily associated with joy. Most legal cannabis delivery services don't charge high taxes either, which means even more savings!
Using cannabis delivery services can be the best way to get your favorite strain. 
With marijuana being relatively easy to get for recreational users, regular and consistent use can lead to burnout. Repeatedly consuming and enjoying weed is more accessible than managing the unpleasant experiences of tapering and provides more benefits than simply getting high, preventing addiction, and associated problems like anxiety and depression. Cannabis delivery will provide you with a safe, dependable source that you can trust each time you order weed online or use a smartphone app, like an Amazon weed app or WeedMaps.
Cannabis delivery services have a variety of strains that can be sent directly to your home. 
If you're looking for a quick and easy way to locate strains that suit your needs, cannabis delivery services can help. They offer the convenience of delivering straight to your home. They allow you to try many types of weed without visiting a dispensary; no need to make a stop on the way home from class or the office! All that is required for these eCommerce websites is an internet purchase; then, a doorbell ring will be all it takes before enjoying some quality cannabis on your couch! Weed delivery services offer various strains that can be delivered straight to your home.
Conclusion
As a busy professional or someone who finds themselves housebound due to a disability like lower back pain, finding the proper method of obtaining your medical marijuana products can be difficult. Luckily, there is something that will work for everyone – San Diego Weed Delivery Services. By doing a bit of research and asking yourself what you need out of these services, you can be sure to find the one that serves your needs best and get the relief you need in as little time as possible!
Epidiolex: The First FDA-Approved CBD Drug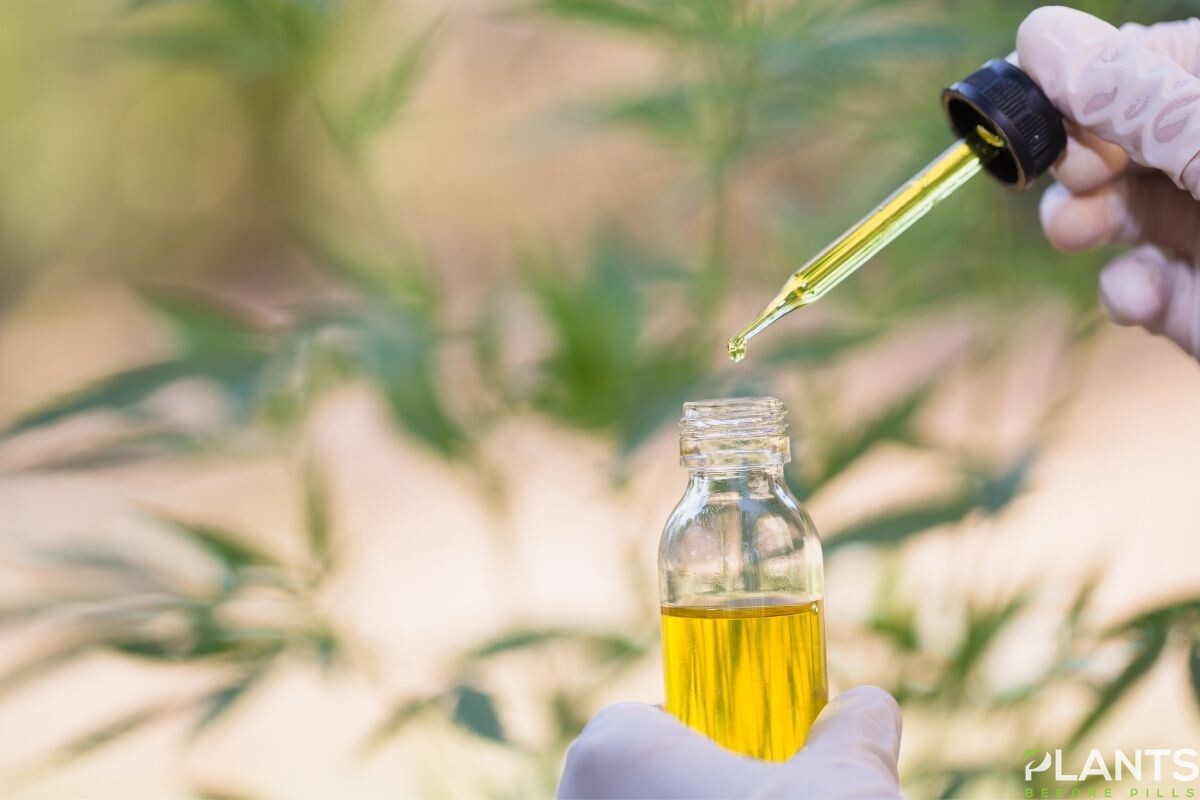 In this article, we'll talk about Epidiolex and the reason why FDA approved this drug. Read on for more details.
Many of you may have already heard of CBD being one of the two most talkable compounds of cannabis. But did you know that FDA has approved a drug extracted from marijuana?
What Is Epidiolex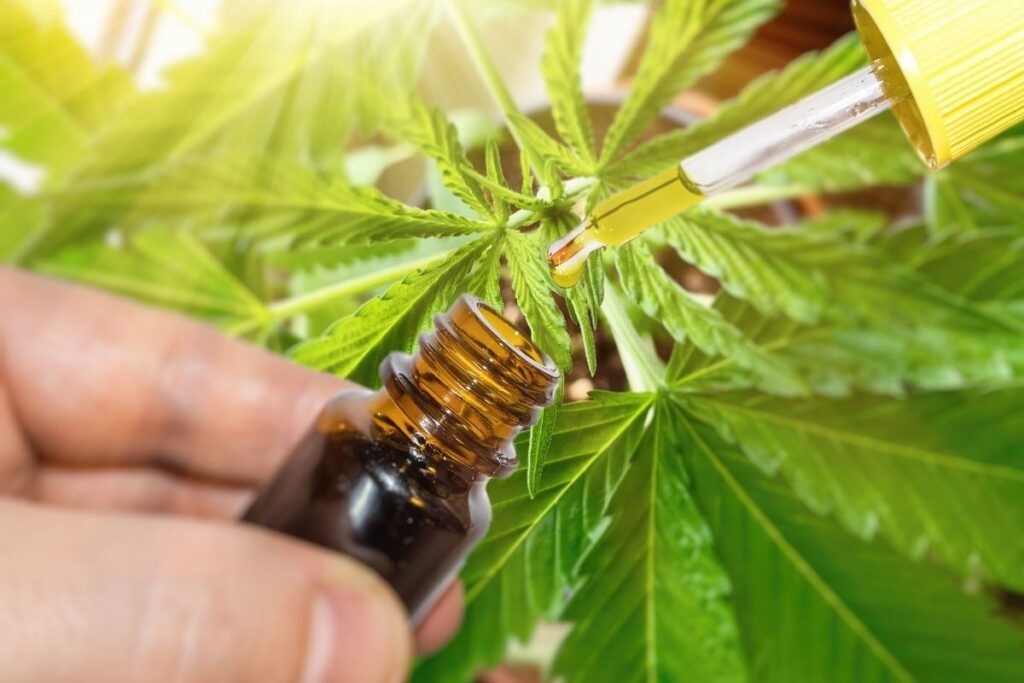 Epidiolex, a marijuana-extracted drug, was authorized by the FDA in 2018 for the management of Lennox-Gastaut syndrome and Dravet syndrome, two severe children epilepsy disorders.
A refined marijuana plant extract is used in Epidiolex, the FDA's first medicine approved for use by people with certain conditions. There are two FDA-approved drugs that include synthetic THC: dronabinol and nabilone. THC is the main psychoactive ingredient in marijuana and is also responsible for the drug's high, addictiveness, and a wide range of side effects in the brain.
It's proven difficult to separate the debilitating effects of THC from its medicinal potential while trying to produce safe medicines that work on the endocannabinoid system of the body.
Epidiolex includes cannabidiol, a medication prescribed by a doctor. It is administered orally in the form of a liquid solution. Children and adults above the age of one year are permitted to take Epidiolex. Epidiolex was a restricted drug when it was initially licensed for usage in 2018.
In 2020, Epidiolex was no longer be a restricted drug. Just so you know, when a drug is classified as a controlled substance, it means it has the potential for abuse or dependency. And the federal government has strict rules about how it may be used.
So now Epidiolex has been removed from the FDA's list of restricted drugs, clinicians will have an easier time prescribing it. People will be able to fill and transfer Epidiolex prescriptions more simply now that the rule has changed.
Uses of Epidiolex
Three uncommon diseases, Lennox-Gastaut syndrome, Dravet syndrome, and Tuberous sclerosis complex, are treated with Epidiolex, an FDA-approved drug. These three ailments are notoriously tough to deal with medically. Seizures caused by these diseases typically necessitate the use of many medications to control their frequency.
As long as the patient is over the age of one year, Epidiolex can be used on both adults and children. Epidiolex, on the other hand, has not been authorized for the treatment of pain. CBD appears to aid with pain relief in animals, according to research. Fewer research, on the other hand, have examined CBD's safety and efficacy as a pain reliever in people.
Side Effects
Epidiolex's negative effects might range from moderate to severe. Symptoms of overdose include tiredness and sleepiness. Other adverse effects include nausea, vomiting, diarrhea, and a rash.
Epidiolex's significant adverse effects, on the other hand, are less prevalent than its less severe ones, although they are nonetheless possible. Sedation, severe allergic response, and suicidal thoughts are some of the most significant adverse effects a patient may encounter when using this medication.
Conclusion
Epidiolex is the first-ever CBD-based marijuana drug that got approval from the FDA. Though this medication has shown effectivity in various situations and clinical trials, taking this without doctors' prescription and initial check ups are not recommended since drug overdose is still possible.
The Latest Developments in the West Coast Lifestyle Cannabis Scene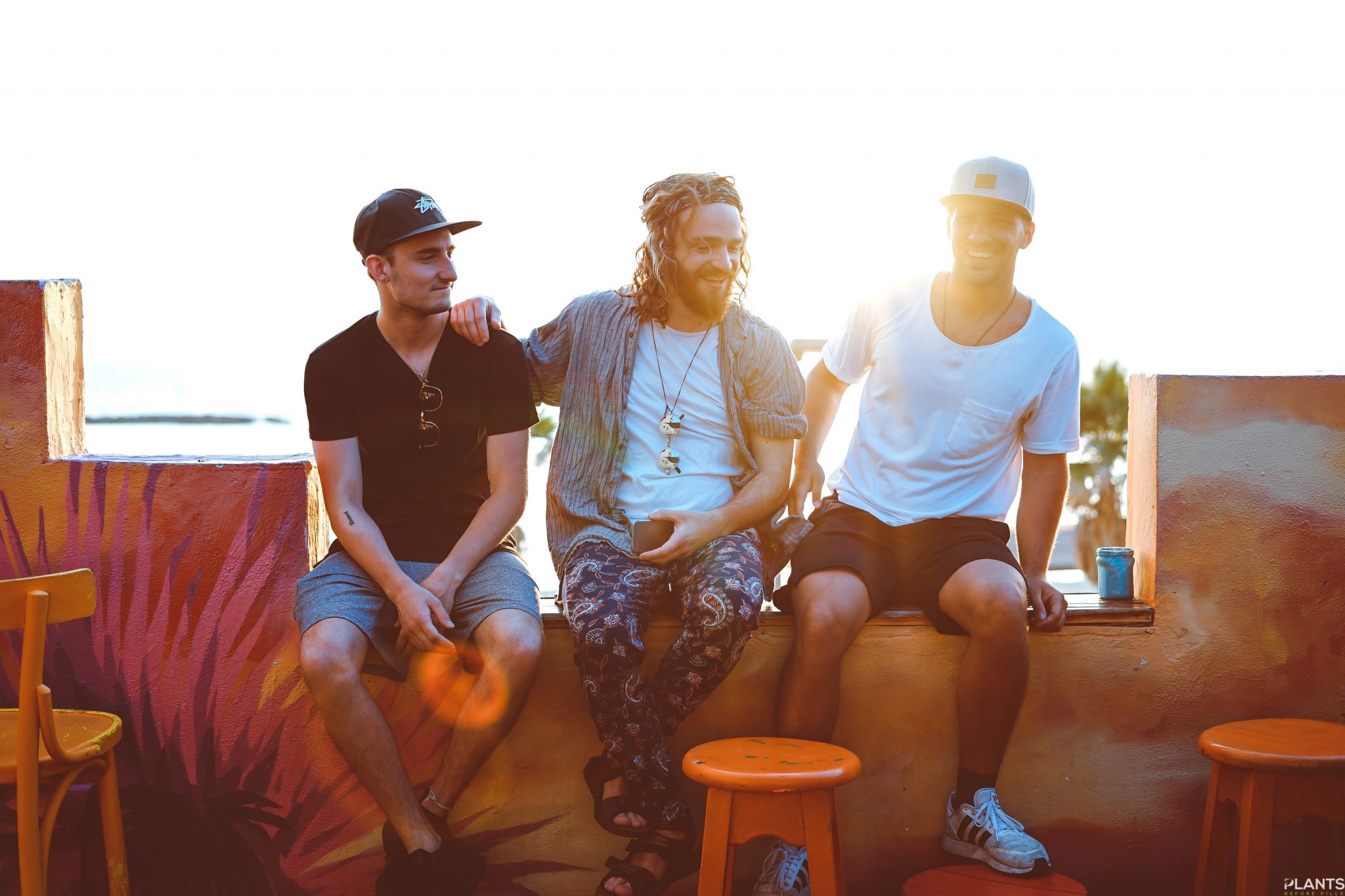 The cool, laid-back vibes of the west coast cannabis lifestyle are among the most popular in the United States. Many people enjoy a relaxing day and night out with friends, consuming cannabis, listening to music, or just decompressing at home with an excellent strain. There is no shortage of unique places to go for all your needs for those seeking this type of lifestyle. Since it is a part of the country (specifically California and Oregon) where recreational use is legal, you're free to indulge at will, with just some general guidelines to follow. Some places in these states even have dedicated lounges for these activities so enthusiasts and smokers can socialize without worrying about being judged or harassed.
The West Coast knows how to maximize the cannabis social and tech scene
The west coast cannabis lifestyle is a unique and exciting experience. From the various dispensaries that are open to all adults to the cultural diversity of cities such as Los Angeles and San Diego, it's hard not to get excited about the way the West Coast world does things. Additionally, as more states legalize cannabis for medicinal or recreational purposes, these western states will likely become hubs for those who want to live a marijuana-friendly lifestyle.
The culture in California has always been one of exploration and innovation; with the legalization of cannabis came an entirely new industry that can only be beneficial for the state's economy. With so many different options available on sites like Weedmaps, it's never been easier to find your perfect strain or dispensary.
Some of the most popular West Coast products and brands on the market are making big moves
Things have been shaking up in California and Oregon over the past few months. With some new vigor and intensity around M&As and the rebranding of some familiar cannabis companies, there is no shortage of movement in the cannabis space out west.
One company to take special note of is Unrivaled Inc, which Terra Tech acquired in March of this year. Unrivaled Inc is a well-run cannabis company that vertically integrates several highly recognized cannabis brands by distribution, manufacturing, and dispensary operations. Some of the brands which fall under the Unrivaled umbrella are; Korova, LTRMN, Sticks, Cabana, and The Spot. Look for them to continue to make waves in the cannabis industry on the west coast.
The West Coast is still popular as a Weed Tourism destination even through the pandemic
California's cannabis industry has long been a regional powerhouse, but recent years have seen the state become an international destination for weed tourism. In the past few months alone, there are already reports of over 700% growth in revenue from recreational marijuana sales. In addition, California is home to some of the best marijuana farms in North America and has produced quality bud since before prohibition. According to High Times Magazine, the Emerald Triangle – Humboldt County, Mendocino County, and Trinity County – accounts for more than 50% of American production. This means that you will be traveling through some serious 420 territories if you decide to take a weed-cation in this western state, even through the Covid-19 pandemic.
Conclusion
With all this new information, it's time to get out and explore the west coast. Whether you want a quick tour or an immersive experience, there are many options for cannabis-friendly tours in the West Coast lifestyle scene. Be sure to take advantage of these opportunities while you can and catch that lovely west coast vibe!