One Year On: Update on Cannabis Legal Market In Canada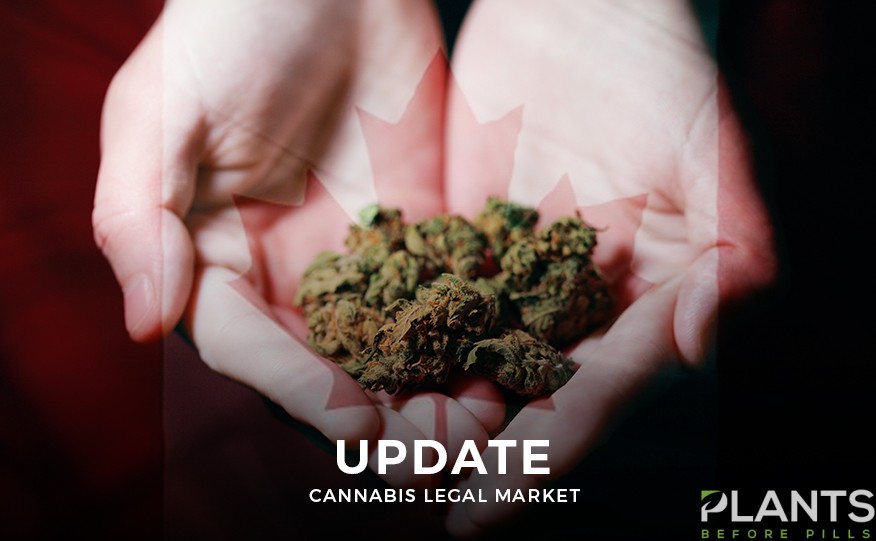 One of the first nations to declare the legalization of cannabis is Canada. The decision to make marijuana legal has wowed not only marijuana advocates around the world but also those who are skeptical about it. When Prime Minister Justin Trudeau declared the regulation to make marijuana consumption legal, more illegal dispensaries showed up, which urged the authorities to take control over the market.
More than a year later, Canada surprised the world with positive results of the cannabis legalization. Trudeau started the advocacy with the mission to 'combat criminal elements' and now, the response is beyond what was expected. Aside from wiping out illegal producers and sellers, the legalization also opened up a new driver for Canada's economy.
Cannabis Update in Canada
Let us take a look at the first-year journey of cannabis legalization in Canada.
Transition to the Cannabis Legal Market
Before the legalization kicked in, there are a number of illegal marijuana dispensaries all over Canada. Without the license to operate, a number of risks are seen, particularly minors getting involved with marijuana for recreational use. If the market is uncontrolled, almost anyone can purchase and abuse cannabis products. This is already a problem and the Canadian government has to do something to turn the tables and construct stricter regulations.
When Prime Minister Justin Trudeau was in charge, he declared support for marijuana, which led to its legalization in 2018. The Cannabis Act made marijuana legal but involved a number of rules for sellers to distribute cannabis, as well as buyers to get access to the products.
The regulations have made the market saturated, however, participating dispensaries acquired licenses to operate and distribute cannabis. This means, no under-the-table deals are in place, encouraging more people to buy from reputable sellers all over Canada. In one way, this is Canada's way of dissolving the cannabis black market and take control of the market.
Regulating Cannabis in Canada
By the time that rules were in place, illegal sellers were minimized. The enforcement of the law is strict and the Office of Controlled Substances works closely with the local enforcement agencies to combat illegal sellers and distributors. In addition, raids were conducted to seize cannabis in large amounts and penalize sellers who illegally distribute cannabis beyond Canada's borders.
Under the Cannabis Act, only individuals in the legal age of 18 can legally possess up to 30 grams of legal cannabis in public, grow 4 plants for personal use, and purchase cannabis from authorized retailers. Violations result in tickets and prison time of 5 to 14 years.
A new law was also introduced called the Bill C-93 or No Fee, Expedited Pardons for Simple Possession of Cannabis, which sought to expedite Canadians with historical criminal records on selling or possessing cannabis in public. This new legislation aims to break the stigma and help people to apply for consideration for small possessions of cannabis.
Positive Impacts Recorded
The Canadian government recently released its first National Cannabis Survey in 2019, detailing the effects of marijuana legalization in the country. The study aims to find the condition of the cannabis market, the number of underage people consuming cannabis, as well as the influence of marijuana in society.
One of the highlights of the study is the contribution to the Canadian economy, with sales up to $43 million in the first two weeks of legalization. According to the study, the cannabis industry grew by 185 percent, contributing almost $8 billion to the country's GDP. Industry experts believe that the cannabis market have bigger potential and can be worth more than $20 billion in the coming years.
Because of the cannabis legalization, more cannabis enterprises are going in the country to legally produce, sell, and distribute marijuana. The biggest cannabis in the world is operating in Canada, including Canopy Growth Corp., Aurora Cannabis, and Aphria Inc.
Meanwhile, consumer rates also increase for a year, but underage people consuming cannabis didn't increase. The study also revealed that the number of people driving impaired under the influence of marijuana didn't increase. Following the legalization, the study states that cannabis use across Canada has remained unchanged, however, the number of people consuming cannabis increased. The statistics revealed that more first-time users increased in numbers, with age over 45 years.
What Needs Improvement
Despite the positive impacts of cannabis legalization, there are some things that need improvement. One is in terms of supply shortages that hurt retailers in Canada. Because the regulation requires licensing of production, sales, and distribution, the licensing bodies cannot fully deliver due to overwhelming demand. Some provinces move quicker than others, that is why there are still some people who turn to illegal sellers to get access to marijuana.
The licensing challenges also prevent more sales for retailers, that is why optimistic year-one estimates were not met. The differences between the local government regulations matter, for instance, Ontario voted for a private model for storefront sales. This led to the increase of online stores in Ontario while physical stores did not open until April 2019. After the storefronts were opened to the public, sales jumped to $19.7 million from $7.7 million.
The issue of accessibility was also raised as edibles and concentrates can be accidentally consumed by youth. A child can easily mistake an edible cookie for a normal cookie, which could bring risks or effects, depending on the potency of the cannabis product. The government also needs to impose stricter regulations on advertising extracts, topicals, edibles, and other cannabis products so youth can be properly educated.
The packaging of cannabis goods also needs to be looked into, just like what Quebec is implementing. Quebec currently prohibits cannabis chocolates, sweets, and desserts to avoid enticing youth to try cannabis-infused products. It all boils down to proper and accessible education to reduce the risks associated with the new cannabis products.
Speaking of new products, cannabis extracts used in vaping devices must be monitored to avoid fatalities related to this. The ingredients causing the harm need to be looked into in order to combat the growing death toll on vaping. This is the reason why Nova Scotia has prohibited flavored cannabis vaping products altogether. Although this move may carry the risk of illegal vaping products, the government needs to take action.
Displacing Illegal Markets
Immediately displacing illegal markets is a big challenge for Canada, considering the uneven access to retail stores in the country. If the supply isn't enough, many people resort to alternative, which is offered by unlicensed retailers. However, there is a success in slowly displacing these illegal retailers because there is an increase in the reporting purchases from legal purchases. Those reporting purchases from illegal sources declined for a year.
The National Cannabis Survey also revealed that most people turn to legal retailers for safety and product quality, not just price. The strong quality assurance provided by legal producers and distributors helps consumers to shift to the legal market.
For a cannabis business to get a license from the government, basic product quality is examined to fit the quality standards set. The government has established benchmark laboratories to test and standardize the quality of cannabis products. The tests ensure the consistent result or effect of cannabis before commercial selling.
Marijuana Market In The Future
Given that cannabis legalization is only in its second year, Canada will surely have a lot of improvements to make. Some improvements can wipe out illegal sellers, with stricter regulations and penalties. Moreover, as more businesses are jumping in, the cannabis market has a lot of potentials. From edibles, topicals, capsules, skincare, and cosmetics.
In addition to physical dispensaries and stores, more online retailers are expected to come out in the coming years. This is in response to the growing demand of Canadians for high-quality marijuana products for both recreational and medical use.
Finally, research facilities in the country can flourish, identifying emerging concerns in the market as well as implementing best practices for producing high-quality marijuana products. New developments on the marijuana plant can still happen in the future, which will entice more people to use cannabis for medical purposes.
Conclusion
Canada is truly commendable for implementing the legalization of marijuana. Making consumption or use legal on a federal level provides value access to high-quality cannabis for medical and recreational use. More than displacing illegal markets, the legalization also opened another economy driver, which helps the country increase its GDP.
The results came out mostly positive but some loopholes can be corrected given the proper management and implementation. While it is still too early to predict whether 2020 will be a good year for cannabis, market stabilization is key to cater to consumers. This is especially applicable to heavily-populated areas like Ontario.
Effective monitoring and implementing best practices is needed between the different tiers of the government. This might mean reforming regulations set or adding new ones to create an effective policy moving forward.
Washington State Legislators OKs Cannabis Social Equity Bill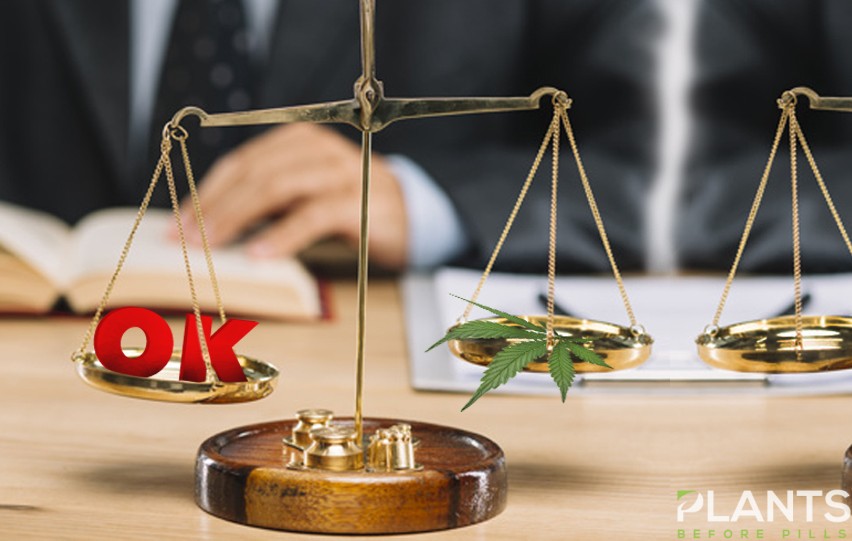 Washington's cannabis industry is poised to welcome diversity among licensees after state legislators approved a bill last week that would introduce the state's first Marijuana Social Equity Program. The measure, named House Bill 2870 (HB 2870), now awaits on Gov. Jay Inslee's desk for final approval.
If signed into law, the bill will enable the Liquor and Cannabis Board (LCB) to issue forfeited, canceled and revoked retail licenses to applicants that are members of communities excessively impacted by the War on Drugs.
As written in the bill, the measure's main objective is to benefit "individuals who have been arrested or incarcerated due to drug laws, and those who have resided in areas of high poverty, suffer long-lasting adverse consequences, including impacts to employment, business ownership, housing, health, and long term financial well-being."
The program is set to last for eight years, spanning from December 1, 2020 to July 1, 2028, and will cost applicants a total of $1,480 for new social equity licenses.
Prior to the approval, The House originally passed an earlier version of the bill in February this year, with the intention to address racial inequity within the cannabis industry.
Democratic Rep. Eric Pettigrew, the one who sponsored the bill, described the road towards the final bill as a long yet worthwhile struggle.
"I had a chance to meet with some proponents and opponents a little more … and really came to understand that this is beyond the issue of licenses," Pettigrew said. "This is potentially a different distribution of wealth as we move forward in this industry."
He, along with the help of stakeholders including Paula Sardinas of the Commission on African American Affairs drafted the proposal.
"We believe we need an LCB that is more reflective of the community it serves," she said. "It should also have a culture that mirrors the Department of Financial Institutions where education, compliance, and training are priorities along with enforcement," Sardinas commented.
In 2012, Washington became the first U.S. state to legalized recreational use of marijuana. However, eight years after, the state's cannabis industry is still struggling with diversity. In a report from the Washington State Commission on African American Affairs, less than 1% of the state's over 500 recreational cannabis licenses were owned by African Americans.
"Initiative 502 missed an opportunity to incorporate a focus on social equity," said Rick Garza, the director of the LCB, at the time the bill made its way through the legislature. "The history of cannabis prohibition shows abundant evidence there was disproportionate harm in communities of color, and that those harmful effects remain with us today."
Cannabis Firms Experience Boost in Sales Amid Covid-19 Panic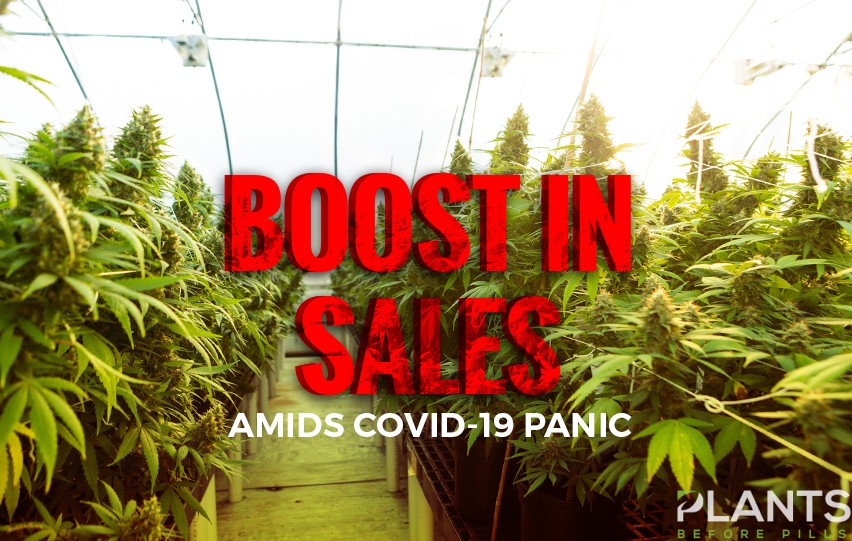 As the World Health Organization (WHO) declared the novel coronavirus called COVID-19 a pandemic, cannabis firms in the United States have experienced an exponential boost in profits as users increase their stocks. Stockpiling cannabis supplies amid the coronavirus pandemic comes as news of a prolonged self-quarantine threatens the country.
A number of marijuana dispensaries and cannabis businesses in different states have reported an increase in buyers and orders as the pandemic plagues the country, including Los Angeles-based NUG and Massachusetts-based firm New England Treatment Access (NETA).
In a statement to The Hollywood Reporter, head of sales for NUG, Steve Lilak said the reason why individuals are stockpiling is that they "are in scarcity mode. The streets are emptier, but specific businesses like grocery stores and dispensaries are seeing more people than usual – and people are stocking and purchasing in bulk. I've seen regular customers buying three or four of what they normally buy in just one of in L.A. dispensaries."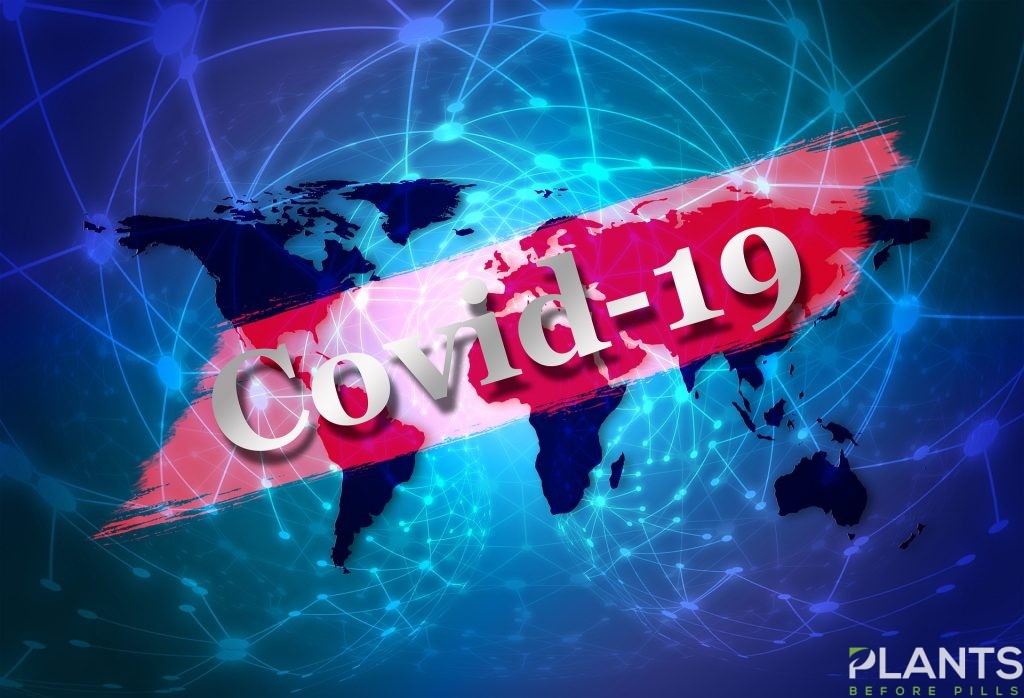 Increase of Stockpile for Impending Covid-19 Quarantine
Apart from corralling goods in a case of quarantine, individuals may be increasing their cannabis stash primarily because these offer calming effects to its users, remarks a Lowell Farms representative to The Hollywood Reporter.
Meanwhile, patients such as Mary K. Murray feel that they can better manage their pain and conditions with the help of marijuana, thus stockpiling the drug rather than waiting for her monthly prescription medication, reports WGBH.
Other cannabis firms who have a reported increase in sales include Caliva and Calexo. According to The Hollywood Reporter, Caliva is a delivery-based firm in California, while Calexo dabbles in sparkling cannabis drinks.
The same sentiments are echoed by Brookline's New England Treatment Access, which has seen a boost in its number of buyers. However, in keeping with the national and community guidelines in place, the NETA will only accommodate customers who place and reserve their orders in advance, notes WGBH.
Cannabis businesses are also urged by the International Chamber of Commerce (ICC) to practice remote work, avoid travel, as well keeping records of transactions. Moreover, the ICC, in partnership with the New England Complex Systems Institute (NECSI) also highlighted alternatives such as a utilizing a pick-up and drop-off service, home deliveries, or drive-by services to reduce contact time with buyers, thus preventing further spread of the disease.
NETA's practices fall in line with the guidelines posted by healthcare providers and industry professionals to practice social distancing as well as sanitizing and disinfecting places of business. Employees are equipped with disinfectants and latex glove, and the dispensary is disinfected every night.
Despite the boost in cannabis sales, industry experts believe the pandemic could potentially derail the development in the industry. Businesses, investments, as well as stocks, could see a change in their portfolio's as the disease continues to spread, states Forbes.
California Cannabis Taxes Hit Over $1 Billion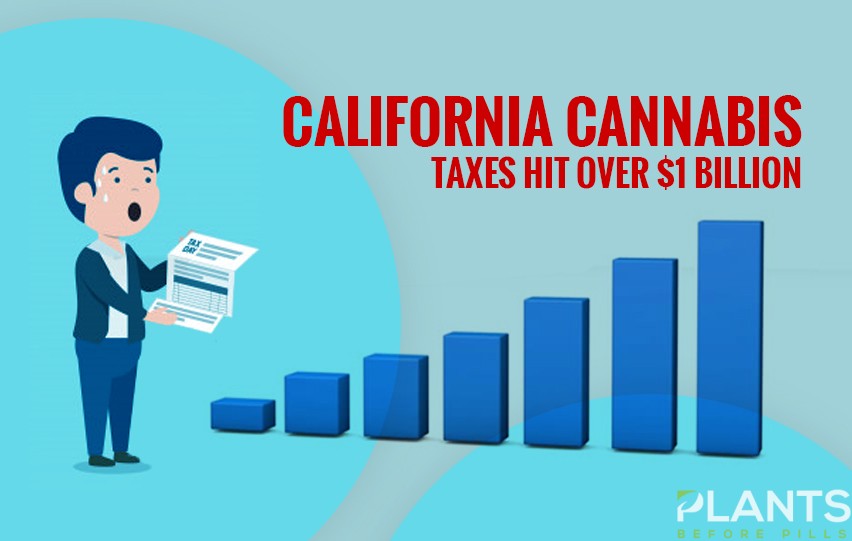 More than two years since the industry kicked into gear in 2018, commercial cannabis sales in California has already scored more than $1 billion in taxes as of February 2020, the California Department of Tax and Fee Administration (CDTFA) revealed last week.
As indicated in the figures released, cannabis tax revenues have totaled to $1.03 billion, with $498.1 million extracted from cannabis excise taxes, $123.4 million from cultivation taxes, and $403.1 million from state sales tax.
Most of the money, aside from covering regulatory costs, has been used to finance a variety of state-sponsored programs, including cannabis research, public safety grants, childcare for low-income families, and environmental clean-ups due to illegal cannabis grow, the official explained.
While the high record suggests a celebration for industry insiders and advocates, many were still concerned over the sluggish growth of California's legal cannabis industry, especially with the ongoing competition between the legal industry and the thriving underground cannabis market.
"It's an industry that was supposed to be huge, going gangbusters with the green rush," said Zachary Pitts, the chief executive of the Ganja Goddess delivery service and president of the California Cannabis Delivery Alliance. "It has been growing, but it's not nearly where I think people were expecting it to be."
In 2016, California voters approved the legalization of recreational cannabis and state officials projected around $1 billion a year in taxes once the legal industry matures. However, two years since the industry launched, growth has been found to be lower than expected.
As presented by the California Department of Tax and Fee Administration, growth in the industry in the fourth quarter of last year only scored about $2.6 million increase or 1.5%, a record that has been marked to be the smallest quarter-to-quarter gain in tax revenue since the market launched in 2018.
To date, under the current state law, those who engage in the legal cannabis market are to pay a 15% excise tax, a cultivation tax based on weight, and state sales tax. Cities and counties have also been allowed to tack on their own taxes, which can hit as high as 20%.
Jerred Kiloh, President of the United Cannabis Business Association, the premier cannabis retail association in California, said lowering those taxes could help advance the growth of the legal market, especially in competing against underground operators. California was able to seize a total of $1.5b worth of illegal marijuana in the past few months.
"Somewhere along the supply chain, we need to lower the cost of doing business," Kiloh commented.