Under the Influence: Cannabis in the Time of Love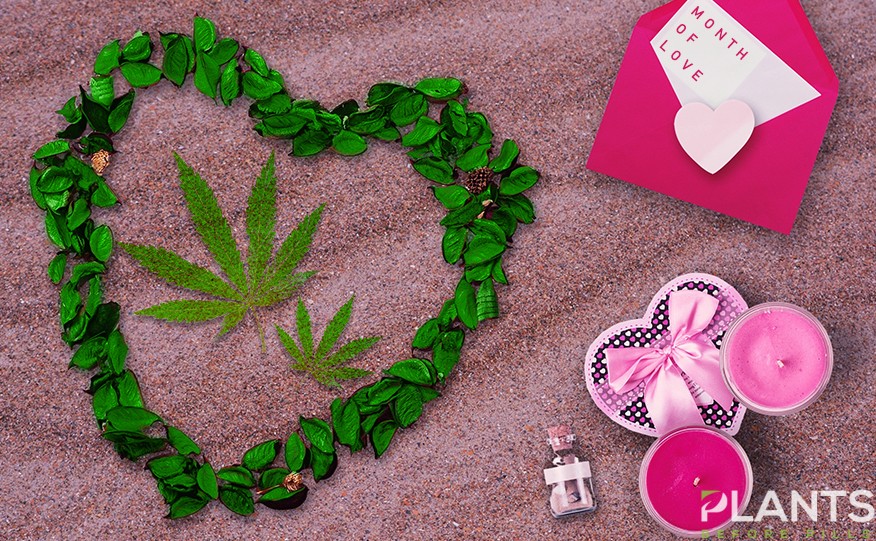 As Valentine's Day comes near, there is no doubt that love is certainly in the air. However, with the month in full bloom, one can say that love isn't the only thing that's in the air. Even cannabis has been making waves – and making its scent known – in the industry. With the day of love approaching every minute, making sure you have a gift in hand to give your significant other has become more than just a necessity. Even having a gift for yourself has become more relevant than ever. The month of love is the perfect opportunity to showcase your love for your special someone.
For the Love of Cannabis
The holidays have always been an excuse for people to get their loved ones a special gift or token. Whether it's a sign of appreciation or a show of love, these tokens have valuable meaning both to the receiver and to the recipient.
In this regard, Valentine's Day is no different. As a matter of fact, Javier Hasse from Forbes reports that cannabis sales tend to increase around the holidays, with the Valentine's Day weekend of 2018 being of no exception. Sales from Flowhub even rose to a whopping 22 percent from their initial revenue in 2017.
With the legalization of cannabis in selected parts of the nation, new products and innovative items are slated to enter the market. More than the regular box of cannabis oil-infused chocolates, there are now tons of CBD products everywhere you look.
What CBD Has to Offer
Cannabidiol, also known as CBD, is a type of cannabinoid which is typically developed from marijuana or hemp plants. Compared to THC, which contains psychoactive properties, CBD does not get its users high. Instead, it brings users a ton of benefits, including pain relief, anxiety and stress reduction, and many more.
While CBD is usually found in oil form, there are also various ways this can be ingested.
Gifting Cannabis Products on Valentine's Day
Gone are the days when gifting items are limited to the extravagant bouquet of flowers or to the perennial box of chocolates. Why not think outside the box? For one, what better way to treat your partner than with a luxurious spa weekend or a lovely dinner at a reservations-only restaurant? End your date with a puff or two of your favorite kush and you are on your way to euphoria.
However, if you are not fond of lighting up the traditional joint or eating your weight in carbs or whatever snacks you have on hand, going on another route might work in your favor. With more and more individuals discovering the joys of pampering and self-love, looking into hemp oil derivatives such as beauty products, edibles, and other exciting goodies are in order.
Cannabis Gift Ideas for the Month of Love
If you have been wondering what to give your special someone, why not go outside the box? A cannabis-infused item will certainly be a good surprise, especially if your significant other is fond of receiving kush-inspired products. Below are some items you can buy depending on the personality of your recipient.
For the Cannabis Aficionado
Fans of the pure, unadulterated substance will certainly appreciate the gift of a plain and simple joint. This is perfect for smoking up during the weekend and chilling out. Maybe put on a few Netflix shows, heat up some popcorn, and you're all set to go.
For the Skincare Enthusiast
The skincare industry is not one to shy away from beauty trends, especially in the name of smooth skin. If your loved one has been ranting about her seemingly big pores or has been getting tons of small bumps on her face, getting her some face products might do the trick.
The CBD Skincare Co. CBD-Infused Exfoliating Cleanser
Your girl will surely love sloughing off all the dead skin off her face with this CBD oil-infused exfoliating facial wash. With this in her arsenal, she can finally say goodbye to acne and inflammation with just a few uses.
Kiehl's Cannabis Sativa Seed Oil Herbal Concentrate (Hemp-Derived)
For extra moisture during the harsh winter weather, this cannabis oil concentrate will surely be a welcome addition to any routine. Touted as a miracle worker, this oil claims to soothe visible redness, calm the skin, and improve the overall skin condition. A few drops every day or night is enough to give your loved one the glow they need.
High Beauty High Five Cannabis Seed Facial Moisturizer
To take moisturizing to the next level, make sure to share this special find with your significant other. Made from a high level of cannabis sativa seed oil derived from hemp, this will provide extra hydration and extra glow, perfect for dates night during this love month.
For the Makeup Addict
There's no doubt that makeup is high on a woman's list of want. If you want your date to look smashing for the evening, giving her some cannabidiol oil-infused products are the way to go. With calming and soothing properties, your date will surely be calm even after arriving late.
Milk Makeup KUSH Fiber Brow Gel
A strong brow game is essential for any person, particularly when it can frame the whole face. To help your special girl feel all dolled up, give them this brow gel. A few swipes of this is guaranteed to give them a natural, brushed up look that's been making noise all over the internet.
Milk Makeup KUSH High Volume Mascara
For mesmerizing eyes, make sure to put a piece of this well-loved mascara from Milk Makeup in your goodie bag. Made with cannabis oil, this ensures nourished lashes that will get everyone's attention, especially your own.
Vertly Hemp CBD Infused Lip Balm
Since there's some sort of kissing (and hopefully some making out) expected at the end of the night, keeping soft and moisturized puckers are in order. With the help of this organic and nourishing lip balm, you won't be able to resist stealing some kisses from your partner.
For the Health Conscious
Health and wellness are big trends today – and for good reason. Not only does it promote strength and vitality, but it also has the capacity to change one's outlook in life. If you want to have a mind-altering weekend getaway with your health-conscious slash fitness buff partner, book a wellness session designed to get you in touch with nature and with one another.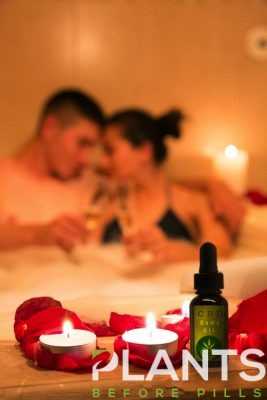 Taking a retreat away from the bustling city life might just be what your relationship needs. In a Cannabliss Retreat, you can join fellow-minded individuals who are looking to know more about the history, culture, tradition, and food about a specific location. On this retreat, you can expect to be immersed in a variety of sensations, exercises, and of course, cannabis ceremonies. Think of this as a mini-vacation getaway unlike anywhere you've been to.
If the stress of the city has been taking a toll on you and your partner, opting for a relaxing CBD massage that uses cannabidiol oil might just do the trick. With a trained massage therapist at the helm, all the pain and tension you've been harbouring will be gone in no time.
For the Food Lover
At the center of every couple's relationship is food. In fact, one might even say that one of the best bonding activities anyone could ever ask for is eating out and trying a variety of meals. If you are up for a night of fun, adventure, and surprises, you might want to peek at this gastronomic feast featuring cannabis-infused dishes.
The Herbal Chef Fine Dining Experience
If you want to impress someone on your first date or simply want to elevate your dining experience after many years of being together, booking your dinner at The Herbal Chef is one of the best things you can do. They take pride in serving cannabis-infused dishes designed to take your date on a whole other level.
For those who love a good tea party, serving up a classy and glamorous high tea date will certainly be appreciated. Kikoko provides a wide range of cannabis-infused herbal teas for all occasions – whether its to enhance the mood, relieve pain, or even improve your intimacy in the bedroom! Make sure to follow their detailed guide and you'll have a fun time with your date.
Before you write this seemingly traditional and boring idea off, know that finishing your day with chocolates will give you the sweet ending you need. Some of the more adventurous and perhaps noteworthy flavors on the market today include Binske's Raspberry and Pure Fortunato options, Coda Signature's Serenade Collection of Truffles with 10 mg of THC, and To Whom It May's Cherry Cayenne and Hazelnut Brandy. Made with varying levels of CBD oil with THC, you can end your day with a high by taking on these sweet treats.
During this holiday season, try some of these groundbreaking experiences with the help of cannabis. These might just bring you and your partner closer than ever before
Columbia Care Kicks Off First Cannabis Credit Card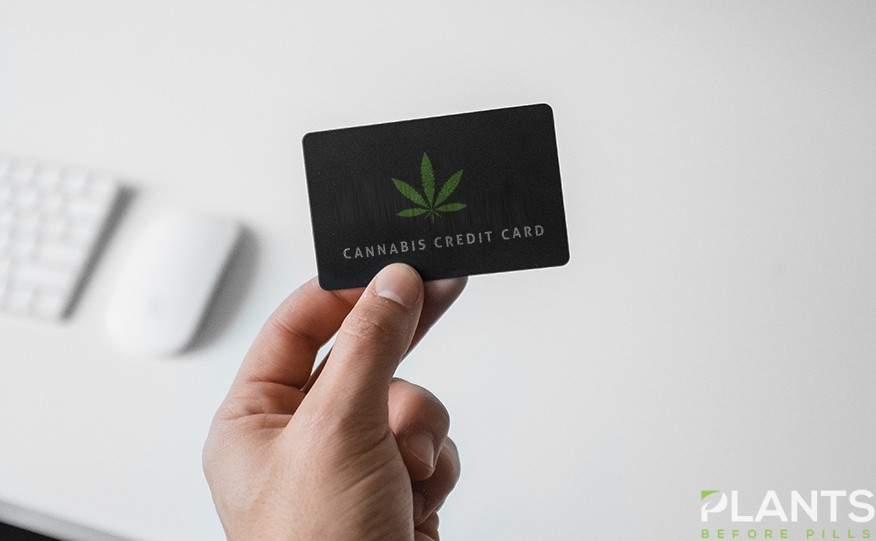 Columbia Care announced the launch of its National Credit program with its CNC Card.
The medical marijuana company licensed to operate in the U.S. and 15 jurisdictions in the European Union said the launch of the card follows a successful test run in New York in the second half of 2018. The introduction of the card led to an 18% increase in the number of in-store purchases. Moreover, the card also helped boost repeat visits and home delivery orders.
With the card, people in the U.S. can now get a credit card for buying medical cannabis.
From New York, the Columbia Care will offer the program to its Delaware and Pennsylvania markets. Later, the company's Illinois and Arizona customers can apply for the card. The firm aims to expand the reach of its program to all its locations by the end of 2019.
Cannabis Credit Card
Available initially only at Columbia Care dispensaries, the firm is looking into opportunities for expanding the availability of the card across the country through targeted partnerships.
Nicholas Vita, CEO of Columbia Care, said the firm aims on expanding the cannabis market in the country. Through the launching of the first cannabis credit card in the country, the company allows consumers and participants in the industry to purchase cannabis products.
He also said the card would act as a starting point of the company's nationwide growth initiatives, including home delivery, the launching of an e-commerce site, and automatic fulfillment.
In addition to having a tool for an electronic form of payment, CNC cardholders can also be eligible for other benefits including discounts, cash back affinity programs, educational seminars, privileged access to new products and other exclusive offers.
Cannabis Banking Gaining Steam
Aside from having a cannabis credit card, medical marijuana customers may also enjoy the benefits of banking. Earlier this month, Nevada Gov. Steve Sisolak signed legislation that kicks off a three-year pilot program wherein cannabis firms could use an online system in sending and receiving digital currency.
Last month, the California State Senate passed a bill allowing financial institutions to offer products and services dedicated to cannabis financial transactions.
If Gov. Gavin Newsom signs the legislation, around 900 bank branches in the state would be allowed to handle cannabis cash, California Senate Majority Leader Robert Hertzberg said.
The federal government is also working on protecting legitimate cannabis financial transactions. Earlier this month, a U.S. House committee approved a bill that includes a provision that would safeguard banks serving legal marijuana businesses from getting penalized by federal financial regulators.
Church of England Backs Medical Cannabis Use and Investment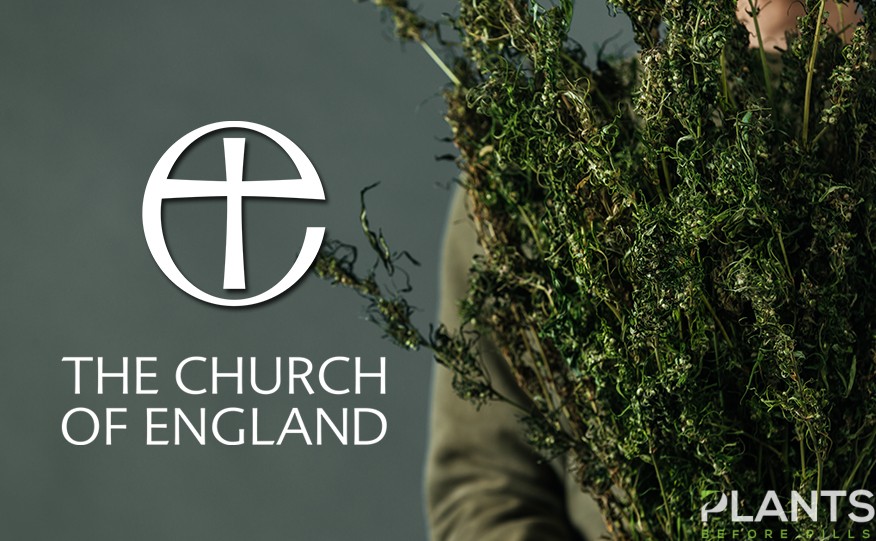 The Church of England (CofE) has recently given the green light on the use of medical marijuana and cannabis investment.
The investment arm of CofE, the Church Commissioners of England, said it would lift its self-imposed ban on investing in medical cannabis. This reversal takes place at a time when many significant investment funds remain steadfast on so-called "sin stocks" or companies operating in industries facing legal uncertainties.
The CofE investment arm, which manages the church's £12.6 billion ($16 billion) portfolios, had previously enforced an investment exclusion policy on cannabis. So far, it has not yet invested in companies related to the sector, Church Commissioners head of responsible investment, Edward Mason, said.
Mason said the change in CofE's stand comes after it has made a distinction between recreational and medical cannabis. After realizing the potency of the plant's medicinal properties, the church is content with its proper use for therapeutic reasons.
The UK government legalized medicinal cannabis in October 2018. However, only a fraction of British patients received a medical cannabis prescription, citing difficulty in persuading specialists about marijuana as a right medical option as a primary reason. Other reasons include the problems dispensaries face in obtaining licenses for cannabis-based products as well as the trouble in transporting them once they arrive in the country.
The Duality of Marijuana as an Investment
Like the Church Commissioners of England, other ethical investors are also starting to recognise the dual nature of marijuana as an investment. KLP Fund, an Oslo-based firm with $80 billion in assets, has recently sold its stocks in recreational cannabis. But it retains its stakes in medicinal marijuana
The AP Funds in Sweden also recommended the exclusion of recreational marijuana from its $180-billion portfolio. Like KLP, it said, it will still invest in medical marijuana companies. The Swedish fund referred to the recent guidance of the UN on both ethical investment and narcotics.
The CofE said it will not invest in companies that get more than 10% of their revenue from the sale of recreational marijuana. This rate is the threshold the company uses for the majority of its other ethical exclusions, including tobacco, gambling, pornography, and lenders charging at high interests.
The UK's church is known for publicly voicing its positions in ethical investment issues. It considers factors such as morality, environmental impact, corporate governance, and social good. It the past, the church has challenged ExxonMobil and Glencore by pressuring executives to improve their policies related to environment preservation.
VA Restricts Veterans' Access to Medical Marijuana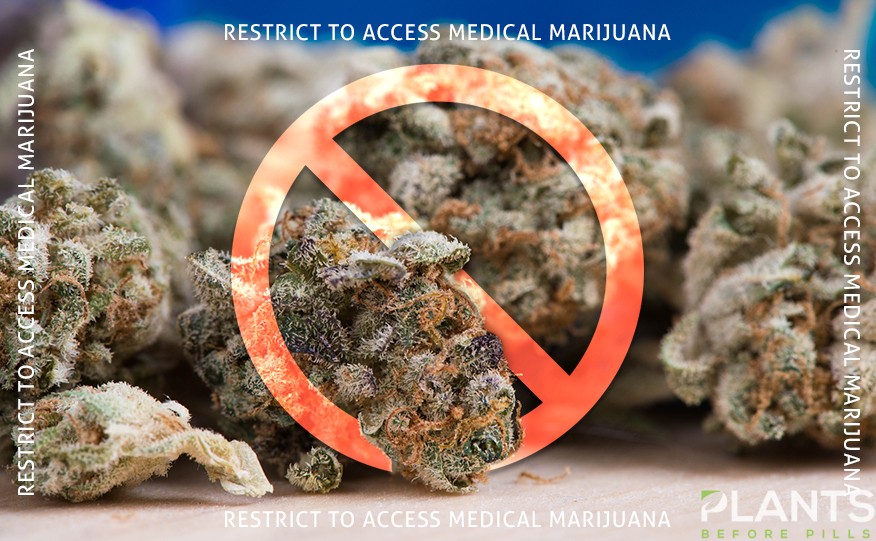 Veterans under the Department of Veterans Affairs (VA) health system are having difficulty accessing medical marijuana for their medical conditions, says US News. The department has policies in place preventing doctors from prescribing medical cannabis to retired military personnel.
The VA has taken this move because of marijuana's status as a Schedule I substance. The policy applies even in medical facilities in states with legal medical marijuana. Thirty-three states and the District of Columbia have legalized medicinal cannabis, 10 of which allows recreational use of the plant.
Marijuana laws in these states allow medicinal application for chronic pain, spasms and post-traumatic stress disorder (PTSD) just to name a few. However, Lt. Col. Doug Distaso of the Air Force has not been able to access the plant for therapeutic purposes due to VA's restrictions. Instead, Distaso was prescribed a 'drug cocktail' which causes him to undergo a 'medicated stupor.'
Aside from Distaso, there are thousands of veterans experiencing chronic pain and treated using opioids. Moreover, these military personnel also retire from service with PTSD. Reports show that there are at least 20 deaths through suicide recorded every day.
According to the Controlled Substance Act (CSA), the Schedule I list is composed of drugs, substances, and chemicals that have nor currently accepted medicinal use and a high potential for abuse. Marijuana is listed along with heroin, LSD and ecstasy.
The US News reports that the VA has only created two opportunities to discuss cannabis for veteran patients when they request information.
Meanwhile, veteran groups such as the American Legion, Veterans of Foreign Wars, as well as Iraq and Afghanistan Veterans of America are calling for reforms to VA's systems. These groups also promote cannabis for pain management and mental health illnesses. They also recognize the plant's potential to address the opioid epidemic.