Under the Influence: Cannabis in the Time of Love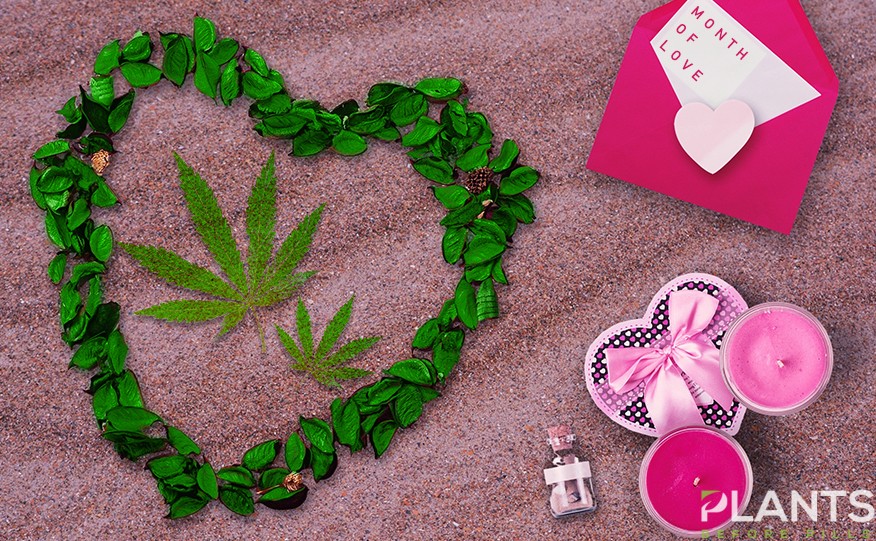 As Valentine's Day comes near, there is no doubt that love is certainly in the air. However, with the month in full bloom, one can say that love isn't the only thing that's in the air. Even cannabis has been making waves – and making its scent known – in the industry. With the day of love approaching every minute, making sure you have a gift in hand to give your significant other has become more than just a necessity. Even having a gift for yourself has become more relevant than ever. The month of love is the perfect opportunity to showcase your love for your special someone.
For the Love of Cannabis
The holidays have always been an excuse for people to get their loved ones a special gift or token. Whether it's a sign of appreciation or a show of love, these tokens have valuable meaning both to the receiver and to the recipient.
In this regard, Valentine's Day is no different. As a matter of fact, Javier Hasse from Forbes reports that cannabis sales tend to increase around the holidays, with the Valentine's Day weekend of 2018 being of no exception. Sales from Flowhub even rose to a whopping 22 percent from their initial revenue in 2017.
With the legalization of cannabis in selected parts of the nation, new products and innovative items are slated to enter the market. More than the regular box of cannabis oil-infused chocolates, there are now tons of CBD products everywhere you look.
What CBD Has to Offer
Cannabidiol, also known as CBD, is a type of cannabinoid which is typically developed from marijuana or hemp plants. Compared to THC, which contains psychoactive properties, CBD does not get its users high. Instead, it brings users a ton of benefits, including pain relief, anxiety and stress reduction, and many more.
While CBD is usually found in oil form, there are also various ways this can be ingested.
Gifting Cannabis Products on Valentine's Day
Gone are the days when gifting items are limited to the extravagant bouquet of flowers or to the perennial box of chocolates. Why not think outside the box? For one, what better way to treat your partner than with a luxurious spa weekend or a lovely dinner at a reservations-only restaurant? End your date with a puff or two of your favorite kush and you are on your way to euphoria.
However, if you are not fond of lighting up the traditional joint or eating your weight in carbs or whatever snacks you have on hand, going on another route might work in your favor. With more and more individuals discovering the joys of pampering and self-love, looking into hemp oil derivatives such as beauty products, edibles, and other exciting goodies are in order.
Cannabis Gift Ideas for the Month of Love
If you have been wondering what to give your special someone, why not go outside the box? A cannabis-infused item will certainly be a good surprise, especially if your significant other is fond of receiving kush-inspired products. Below are some items you can buy depending on the personality of your recipient.
For the Cannabis Aficionado
Fans of the pure, unadulterated substance will certainly appreciate the gift of a plain and simple joint. This is perfect for smoking up during the weekend and chilling out. Maybe put on a few Netflix shows, heat up some popcorn, and you're all set to go.
For the Skincare Enthusiast
The skincare industry is not one to shy away from beauty trends, especially in the name of smooth skin. If your loved one has been ranting about her seemingly big pores or has been getting tons of small bumps on her face, getting her some face products might do the trick.
The CBD Skincare Co. CBD-Infused Exfoliating Cleanser
Your girl will surely love sloughing off all the dead skin off her face with this CBD oil-infused exfoliating facial wash. With this in her arsenal, she can finally say goodbye to acne and inflammation with just a few uses.
Kiehl's Cannabis Sativa Seed Oil Herbal Concentrate (Hemp-Derived)
For extra moisture during the harsh winter weather, this cannabis oil concentrate will surely be a welcome addition to any routine. Touted as a miracle worker, this oil claims to soothe visible redness, calm the skin, and improve the overall skin condition. A few drops every day or night is enough to give your loved one the glow they need.
High Beauty High Five Cannabis Seed Facial Moisturizer
To take moisturizing to the next level, make sure to share this special find with your significant other. Made from a high level of cannabis sativa seed oil derived from hemp, this will provide extra hydration and extra glow, perfect for dates night during this love month.
For the Makeup Addict
There's no doubt that makeup is high on a woman's list of want. If you want your date to look smashing for the evening, giving her some cannabidiol oil-infused products are the way to go. With calming and soothing properties, your date will surely be calm even after arriving late.
Milk Makeup KUSH Fiber Brow Gel
A strong brow game is essential for any person, particularly when it can frame the whole face. To help your special girl feel all dolled up, give them this brow gel. A few swipes of this is guaranteed to give them a natural, brushed up look that's been making noise all over the internet.
Milk Makeup KUSH High Volume Mascara
For mesmerizing eyes, make sure to put a piece of this well-loved mascara from Milk Makeup in your goodie bag. Made with cannabis oil, this ensures nourished lashes that will get everyone's attention, especially your own.
Vertly Hemp CBD Infused Lip Balm
Since there's some sort of kissing (and hopefully some making out) expected at the end of the night, keeping soft and moisturized puckers are in order. With the help of this organic and nourishing lip balm, you won't be able to resist stealing some kisses from your partner.
For the Health Conscious
Health and wellness are big trends today – and for good reason. Not only does it promote strength and vitality, but it also has the capacity to change one's outlook in life. If you want to have a mind-altering weekend getaway with your health-conscious slash fitness buff partner, book a wellness session designed to get you in touch with nature and with one another.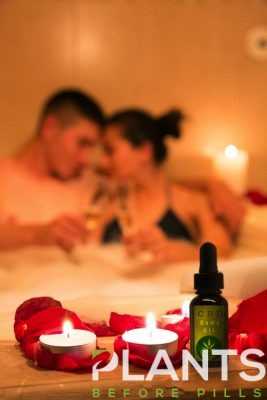 Taking a retreat away from the bustling city life might just be what your relationship needs. In a Cannabliss Retreat, you can join fellow-minded individuals who are looking to know more about the history, culture, tradition, and food about a specific location. On this retreat, you can expect to be immersed in a variety of sensations, exercises, and of course, cannabis ceremonies. Think of this as a mini-vacation getaway unlike anywhere you've been to.
If the stress of the city has been taking a toll on you and your partner, opting for a relaxing CBD massage that uses cannabidiol oil might just do the trick. With a trained massage therapist at the helm, all the pain and tension you've been harbouring will be gone in no time.
For the Food Lover
At the center of every couple's relationship is food. In fact, one might even say that one of the best bonding activities anyone could ever ask for is eating out and trying a variety of meals. If you are up for a night of fun, adventure, and surprises, you might want to peek at this gastronomic feast featuring cannabis-infused dishes.
The Herbal Chef Fine Dining Experience
If you want to impress someone on your first date or simply want to elevate your dining experience after many years of being together, booking your dinner at The Herbal Chef is one of the best things you can do. They take pride in serving cannabis-infused dishes designed to take your date on a whole other level.
For those who love a good tea party, serving up a classy and glamorous high tea date will certainly be appreciated. Kikoko provides a wide range of cannabis-infused herbal teas for all occasions – whether its to enhance the mood, relieve pain, or even improve your intimacy in the bedroom! Make sure to follow their detailed guide and you'll have a fun time with your date.
Before you write this seemingly traditional and boring idea off, know that finishing your day with chocolates will give you the sweet ending you need. Some of the more adventurous and perhaps noteworthy flavors on the market today include Binske's Raspberry and Pure Fortunato options, Coda Signature's Serenade Collection of Truffles with 10 mg of THC, and To Whom It May's Cherry Cayenne and Hazelnut Brandy. Made with varying levels of CBD oil with THC, you can end your day with a high by taking on these sweet treats.
During this holiday season, try some of these groundbreaking experiences with the help of cannabis. These might just bring you and your partner closer than ever before
Can CBD Help with Tinnitus?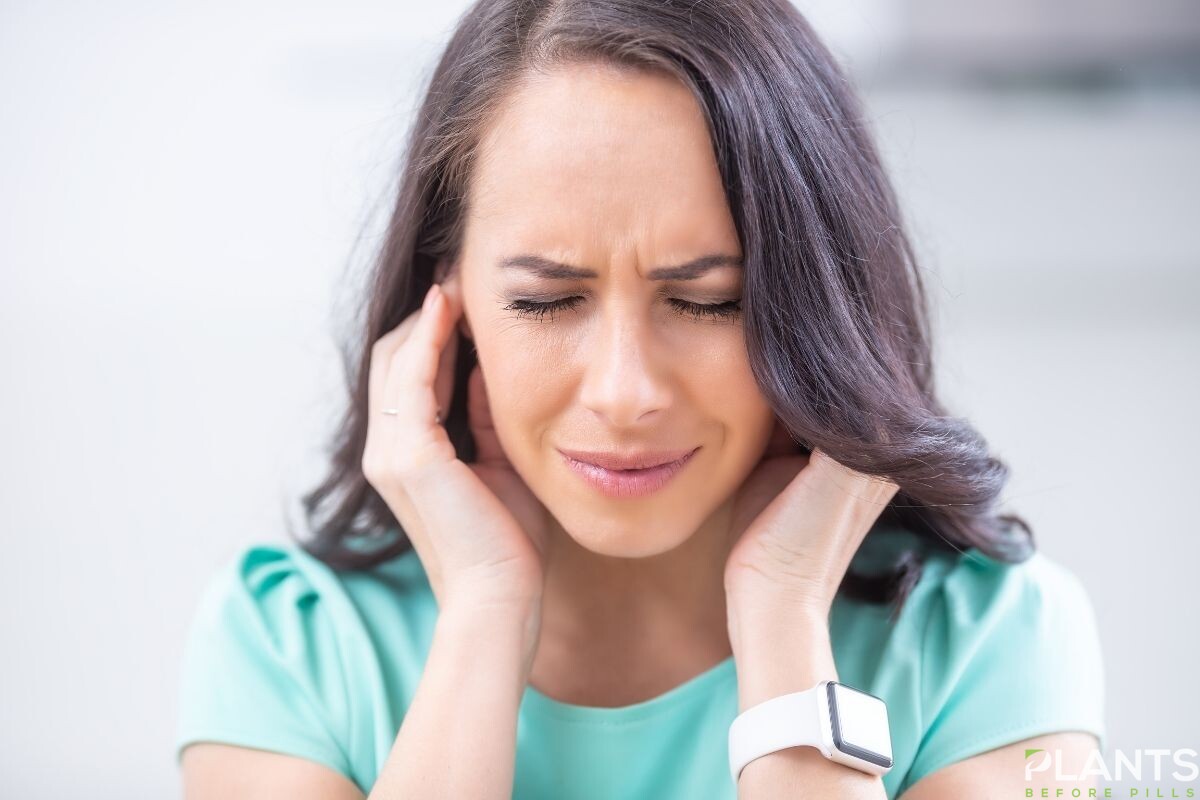 High-pitched tones and ringing in your ears might already be a normal phenomenon to you, but this condition called tinnitus is actually a type of condition that many other people deal with, especially as they grow older over time.
People have heard that cannabidiol has been great for people dealing with different types of health conditions, from chronic pain, anxiety, insomnia and many others. With its prominence in the field, it comes as no surprise that there are many people who believe that this can help deal with tinnitus as well.
This article will let you in on what CBD products can do to help with tinnitus or if it can even help at all. Read on to find out.
What is Tinnitus?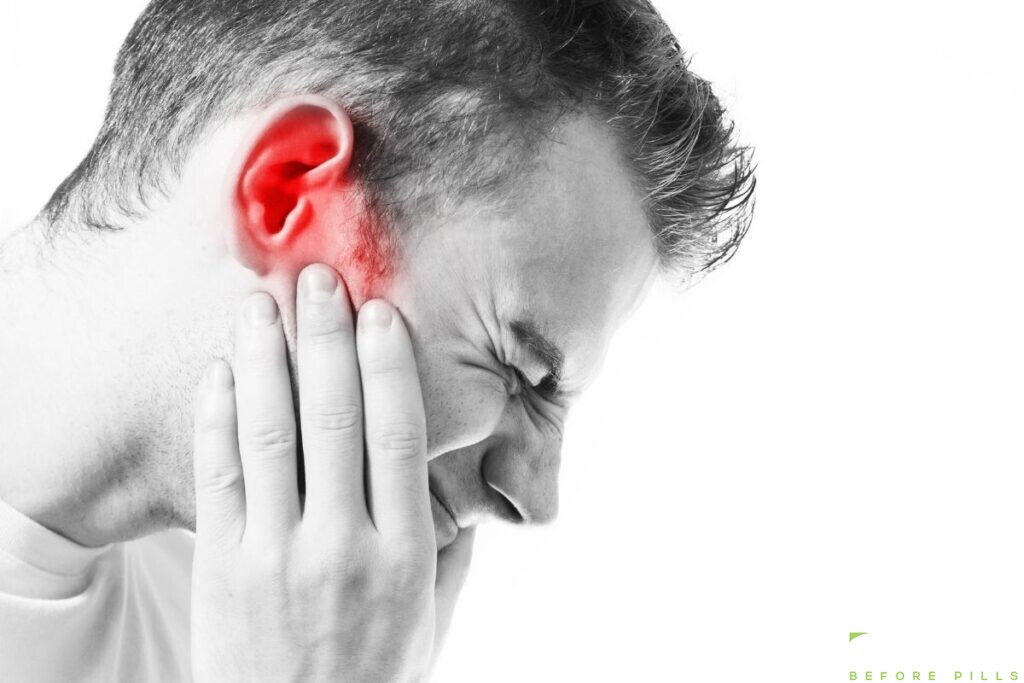 Tinnitus is commonly described as a term when you hear ringing in your ears. Apart from ringing, you can also encounter high-pitched sounds, a buzzing or hissing sound, whistling, and other similar sounds. This particular condition can actually disrupt or interfere with how you normally hear or perceive sounds.
Tinnitus is often referred to as a symptom primarily because it points to other underlying conditions. For example, this can be caused by an ear injury, hearing loss due to age, high or low blood pressure, wax buildup in the ear canal, and problems relating to the neck, jaw, or teeth, to name a few.
Those who suffer from this condition for prolonged periods of time tend to develop stress, anxiety, and even depression.
This condition is treated and managed with the help of hearing aids, sound generators, environmental enrichment devices such as CD and mp3 recordings, and relaxation techniques.
How CBD Can Ease This Condition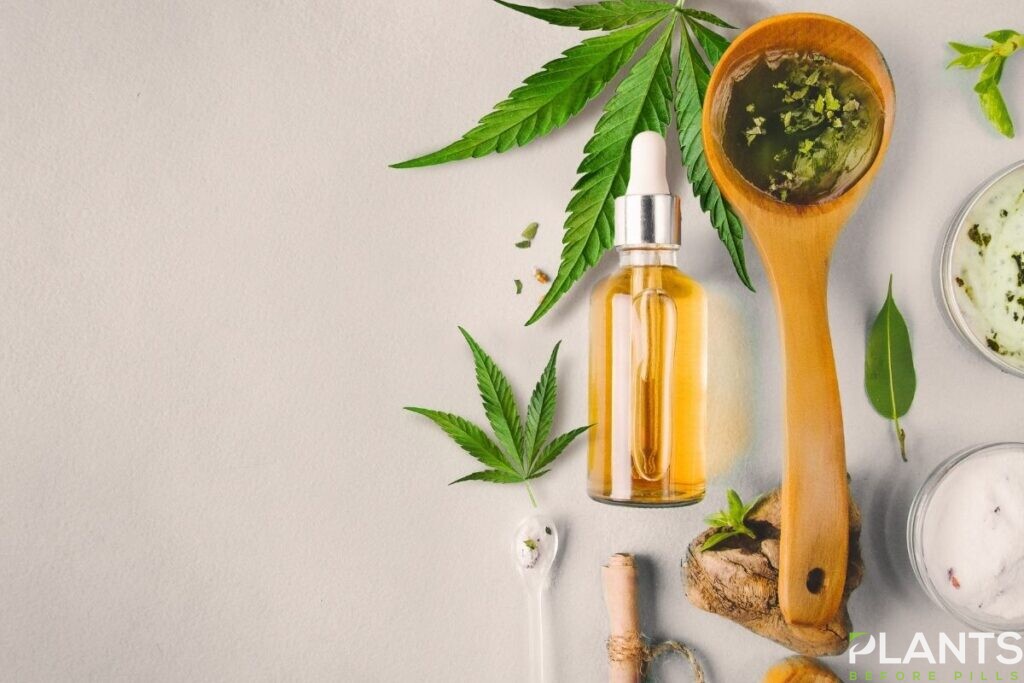 Individuals have their own endocannabinoid system (ECS). This is comprised of the naturally-occurring cannabinoids in the body, enzymes, as well as cannabinoid receptors. The main goal of the ECS is to provide balance and regulation to our different bodily functions.
The cannabinoid receptors in our body, namely CB1 and CB2 receptors respond to cannabinoids we take, such as that of CBD.
Help Calm Nerves
CBD oil and other cannabidiol products have the capacity to help calm the nerves and the body. With cannabinoids being found to be of great help in neural processing within the auditory system, using CBD products can slow down these neural impulses. In turn, tinnitus, and the ringing it brings in your ears, can be toned down.
Potential to Reduce Hearing Loss
A study conducted in 2020 shows a positive disposition towards the use of cannabidiol and treating hearing conditions such as tinnitus. Since CBD is known to have anti-inflammatory and soothing effects, this can reportedly aid with the condition and reduce the chances of hearing loss.
Address Side Effects That Come with Tinnitus
As mentioned, people dealing with tinnitus, especially those who have dealt with this condition for a long time now, tend to develop stress, depression, and anxiety. CBD products are effective in reducing these feelings by interacting with the serotonin receptors in the brain.
The Bottom Line
There is still quite a way to go in studying the effects of CBD on tinnitus. However, with the preliminary studies conducted, it shows that cannabidiol is promising with its ability to manage symptoms of this condition.
Best CBD for Sleep [VIDEO]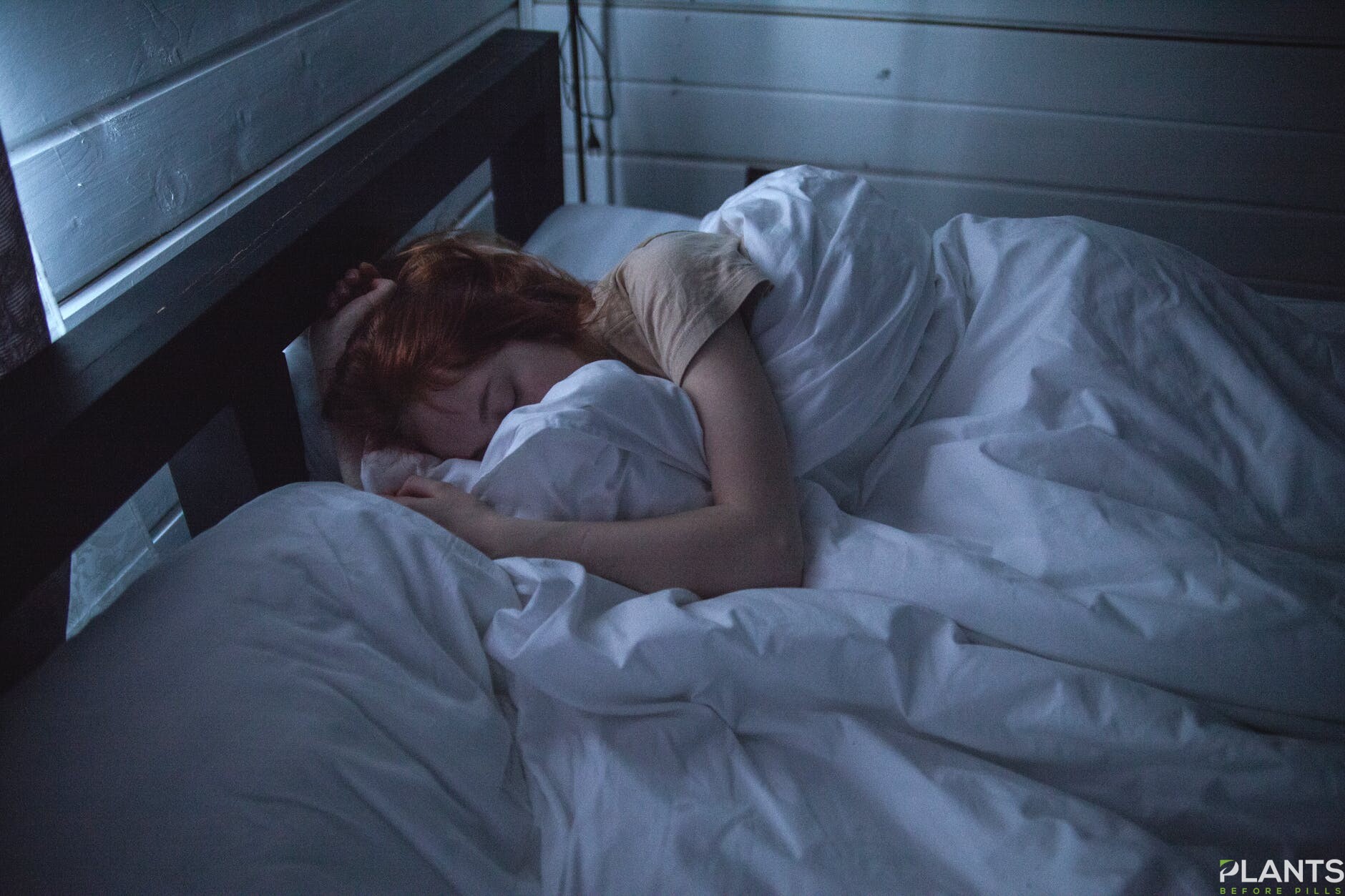 In recent years, CBD has become a buzzwordd for its ability to reduce anxiety and treat poor slumber. However, when it comes to addressing sleep problems, not all CBD is created equal. If you're dealing with insomnia or any kind of bedtime issues, then find out which type of CBD should you use.
How to Take Epidiolex and What Are Its Side Effects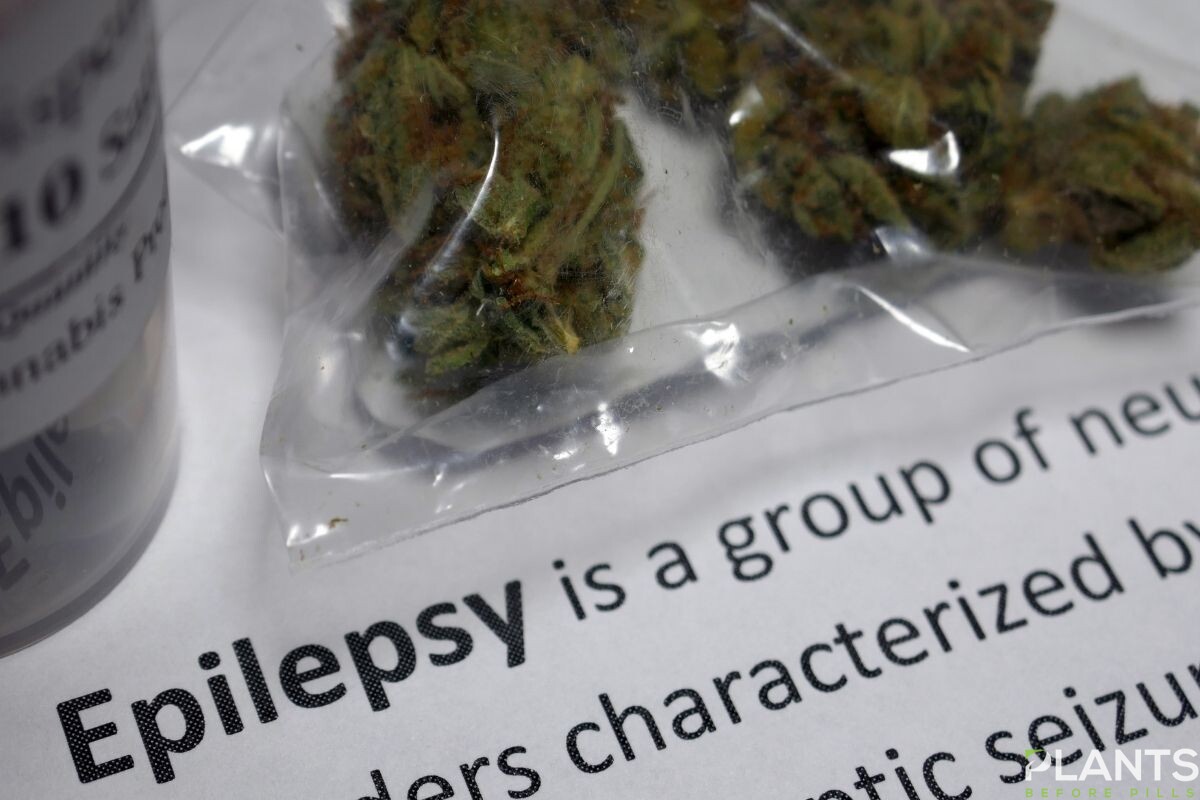 Epilepsy sufferers with Lennox-Gastaut syndrome and Dravet syndrome can now use Epidiolex oral solution, which was approved by the US Food and Drug Administration on June 25, 2018. To our knowledge, this is the first marijuana-derived medication to be authorized by the FDA. For the first time, an FDA-approved medicine has been approved for the treatment of Dravet syndrome patients. But aside from being the first-ever accepted CBD drug, do we really know what Epidiolex is? In this article, we will give you more information about this drug, the benefits, and side effects. Read on for more details.
Epidiolex and Its Effectiveness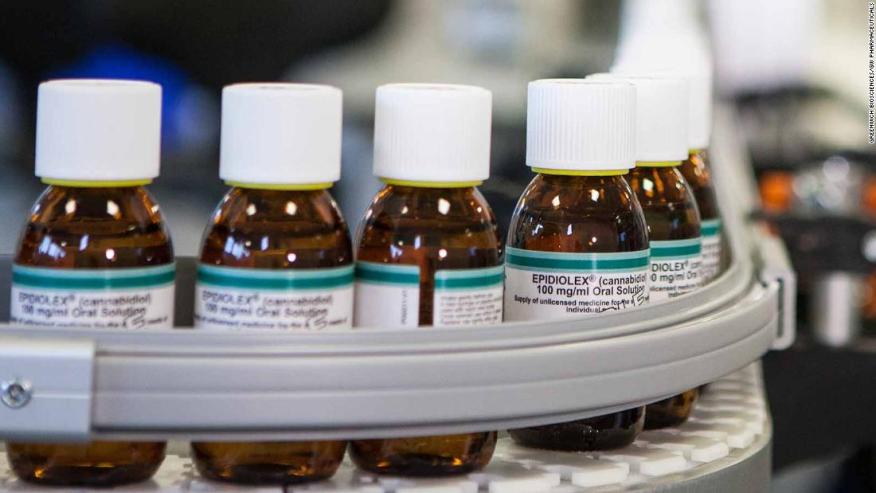 To treat seizures caused by Lennox-Gastaut, Dravet, or Tuberous Sclerosis Complex (TSC) in persons 1 year of age and older, Epidiolex is prescribed. For those using the medicine, Epidiolex was found to reduce the number of seizures they had during clinical trials. Cannabidiol is the active component in this medication. It's only available under the brand name. Isn't presently accessible as a generic medication.
How to Use Epidiolex
As instructed by your doctor, take Epidiolex medicine twice a day by mouth. With or without meals, this drug should be taken in the same manner for each and every dose. Choosing one method and sticking to it is essential. How much medicine you take is determined by your health status and any other drugs you may be taking. If you're taking any kind of medication, whether prescription or non-prescription, inform your doctor and pharmacist about it. Your doctor may instruct you to begin taking this medicine at a lower dosage and gradually raise your dosage in order to minimize the chance of adverse effects. Your doctor may also gradually lower your dosage if you are told to stop using this medicine. Observe your doctor's advice to the letter. Using a specific spoon or measuring equipment, carefully measure the dosage. Avoid using a household spoon since you may not receive the right dosage.
Side Effects
Sleepiness, exhaustion, difficulty falling asleep or staying asleep, a lack of energy and a decrease in appetite, weight loss, or diarrhea are all possibilities. It's important to notify your doctor or pharmacist if any of these side effects continue or worsen. Remember that your doctor ordered this medicine because he or she believes that the benefits outweigh the risks. The majority of people who use this medicine do not have any substantial adverse effects. Signs of liver damage should be reported to your doctor as soon as possible. Anti-seizure medicines may cause depression, suicidal thoughts, or other mental/mood issues in a tiny percentage of people. The risk of a severe allergic response to this medication is quite low. However, if you detect any signs of a severe allergic response, such as a rash, itching, swelling, severe dizziness, or difficulty breathing, you should seek immediate medical attention.
How Much Is Epidiolex?
The price of Epidiolex might vary, just like the price of any other drug. Epidiolex may only be available at a specialized pharmacy. Specialty drugs are permitted to be sold at this pharmacy. Patients may need assistance from a healthcare professional in order to properly and efficiently utilize these medications. Your insurance provider may demand that you obtain prior authorization before covering Epidiolex. As a result, before your insurance company will pay a prescription medication, your doctor and insurance company must talk about it. Whether or not a medicine is covered by insurance depends on the outcome of the prior authorization request. Your insurance provider can help you determine whether or not you need prior permission for Epidiolex.
Conclusion
Though Epidiolex is an
FDA-approved drug
, there are no guaranteed similar good effects on every person. So if you ever encountered side effects that are listed above or anything that makes you feel uncomfortable after taking Epidiolex, it is recommended to consult your doctor immediately.